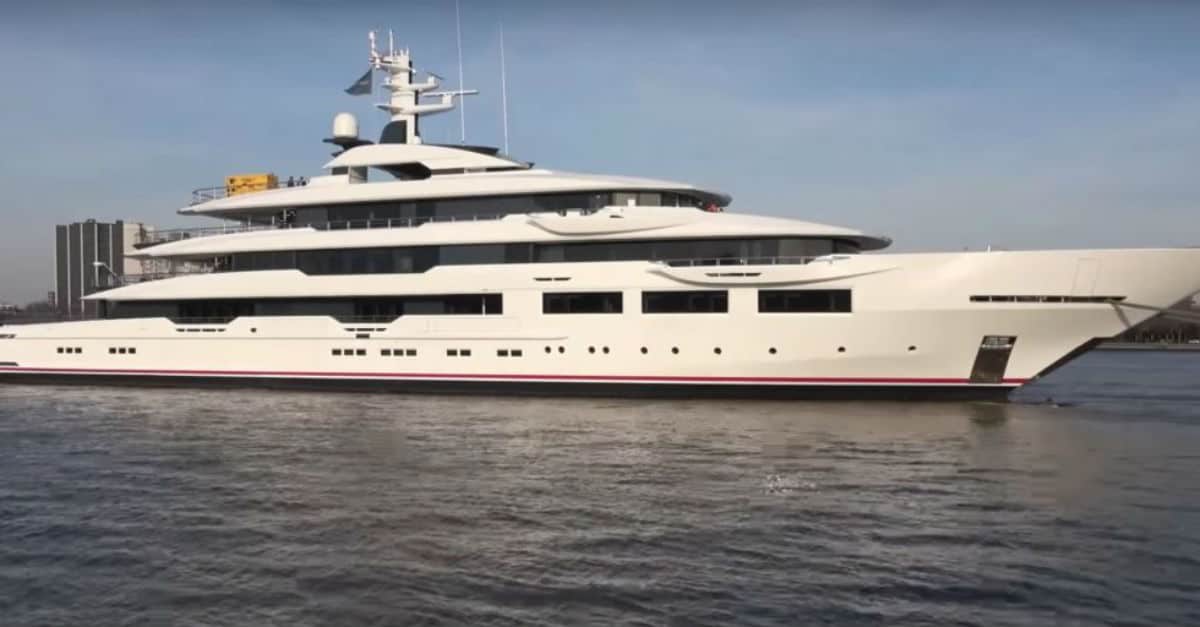 The rich and famous, they're just like the rest of us. We own super-expensive, ultra-luxury yachts just like the rest of them, too! Oh, what's that? We only get on a boat once a year and it's our friends and we are over-excited about it every time? Dang, yeah that actually sounds a bit more accurate. Anyways, don't worry about the lack of a yacht in your own life. Instead, escape reality and look around these monstrous boats that you will never get to experience in your lifetime! Hey, why not…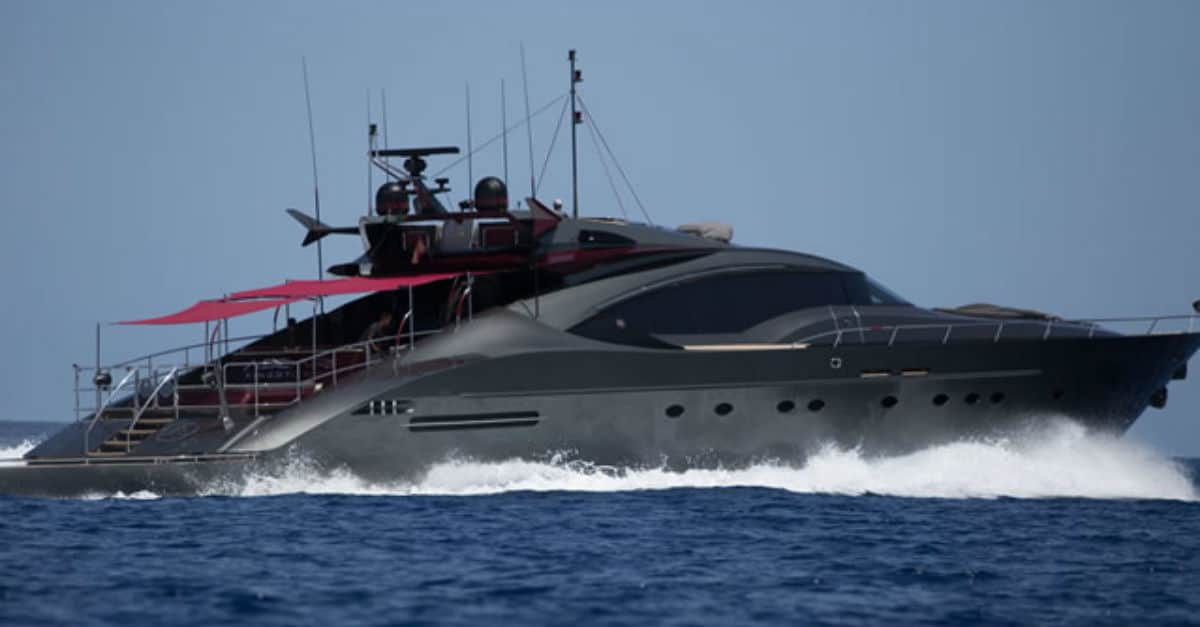 50. Cristiano Ronaldo
Turns out the yacht on by Cristiano Ronaldo is better known for the scandal surrounding it then the vessel itself. In 2017 it was raided by armed customs officials. Yikes! Even at that, Aya London comfortably accommodates nine guests in its stately suites including a VIP room developed personally for Cristiano himself. Of course, there are multiple areas for tanning, and for the adventurous, a diving board! If you like to go fast, try out the jet skis housed inside, but you won't find a Jacuzzi. Yep, with everything this boat has to offer, an intimate dip in a hot tub is not one of them. Reportedly, Aya London cost $8 million to build.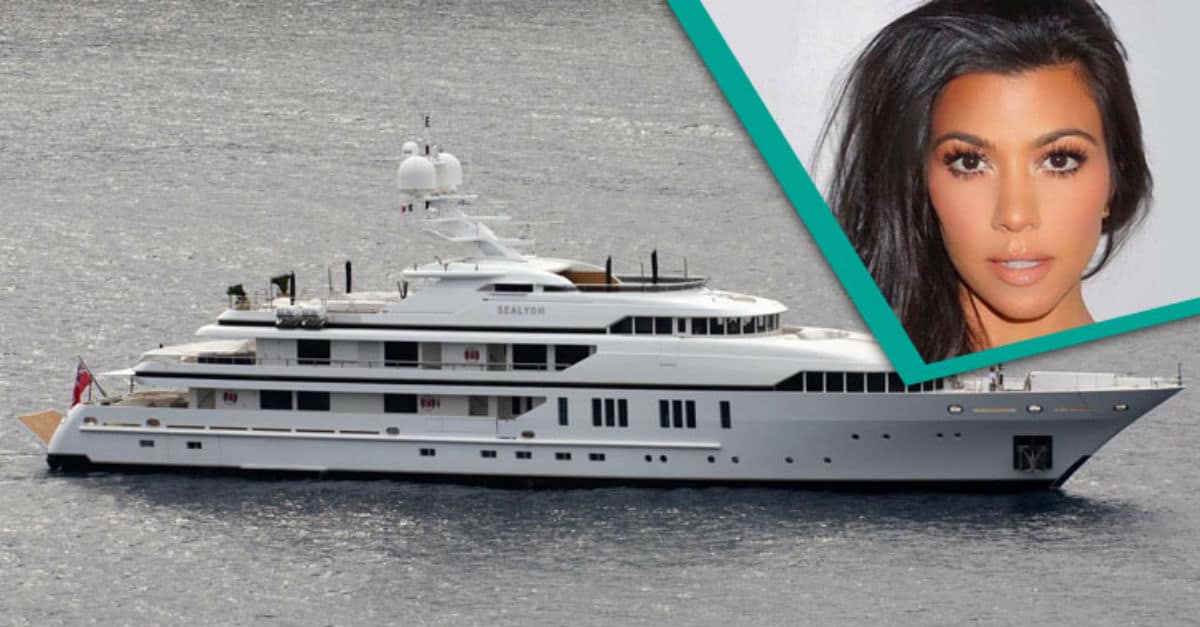 49. Arthur Blank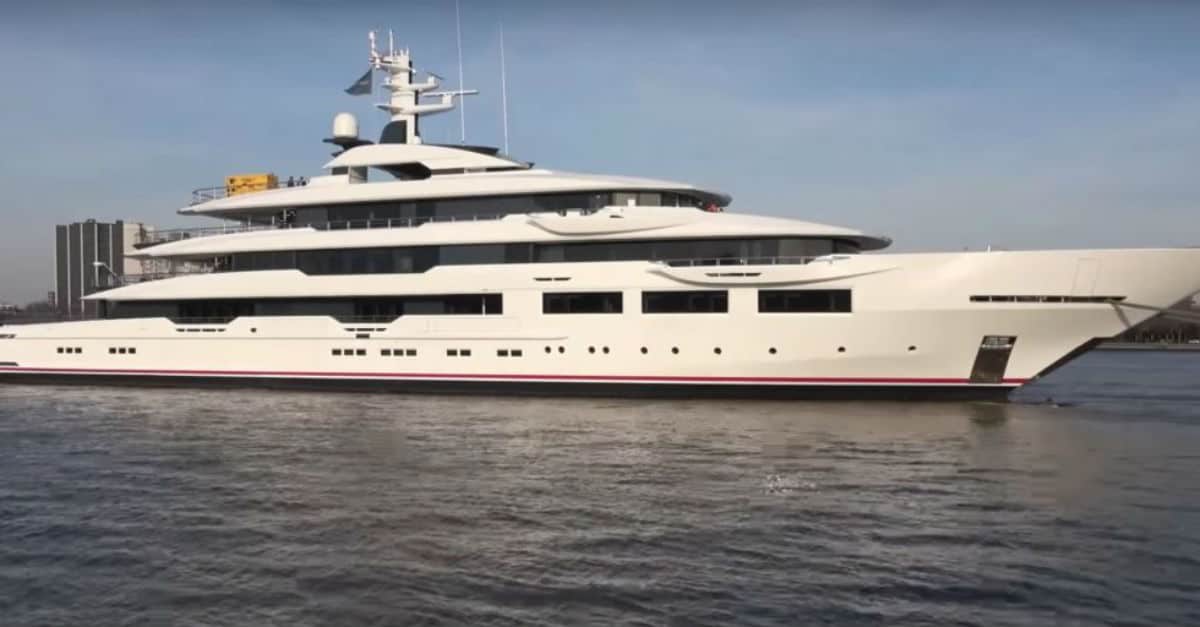 When you own the Atlanta Falcons You obviously have a bit of money to throw around. Such is the case with Arthur Blank and his $180 million dollar, 295 foot yacht. In total, the vessel has 11 cabins. This means she can comfortably accommodate 23 guests in addition to separate quarters for her 33 member crew team. The Home Depot co-founder has a net worth of $4.7 billion. There are plenty of windows on board offering stunning panoramic views. The main deck features a swimming pool as well as a partially open sundeck complete with Jacuzzi. Interior features include stunning limestone floors. Also, expect to find semi precious stones And mother of pearl designs throughout. This puts Arthur squarely in the giga-yacht club of other football team owners.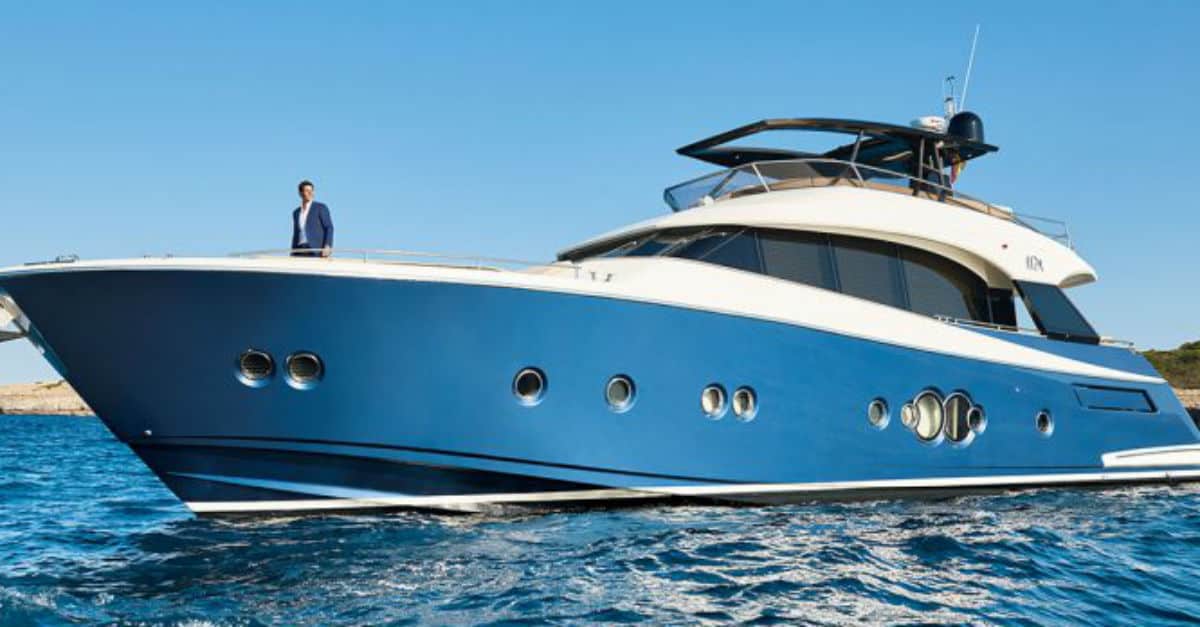 48. Kourtney Kardashian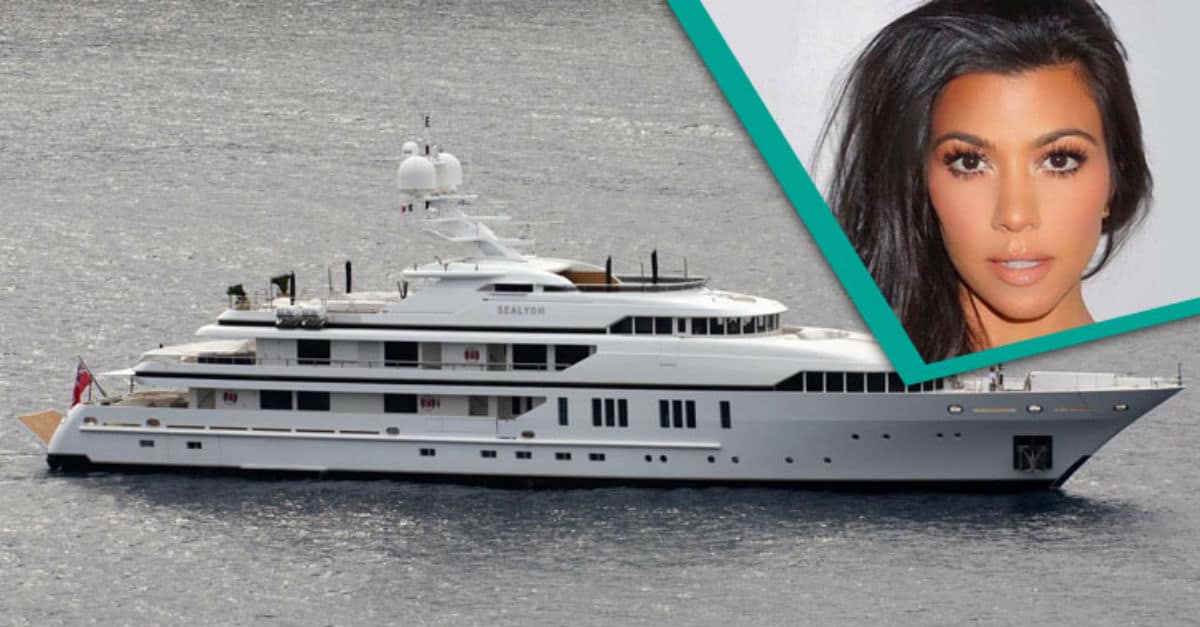 So we don't know much about the yacht owned by Kourtney Kardashian as much as we know she owns one. In 2018 we got a sneak peek of her vessel when she anchored off the coast of Italy for a few weeks. Media seemed to be more enamored with her new 25 year old boyfriend (she's 39), but the boat is a true stunner. There are plenty of enclaves, sundecks and other cozy spaces complete with plush couches and tables for drinks or working. And by all accounts, it looks like Kourtney put those tables to use. There are several pictures of her working on a Mac laptop (drink in hand of course).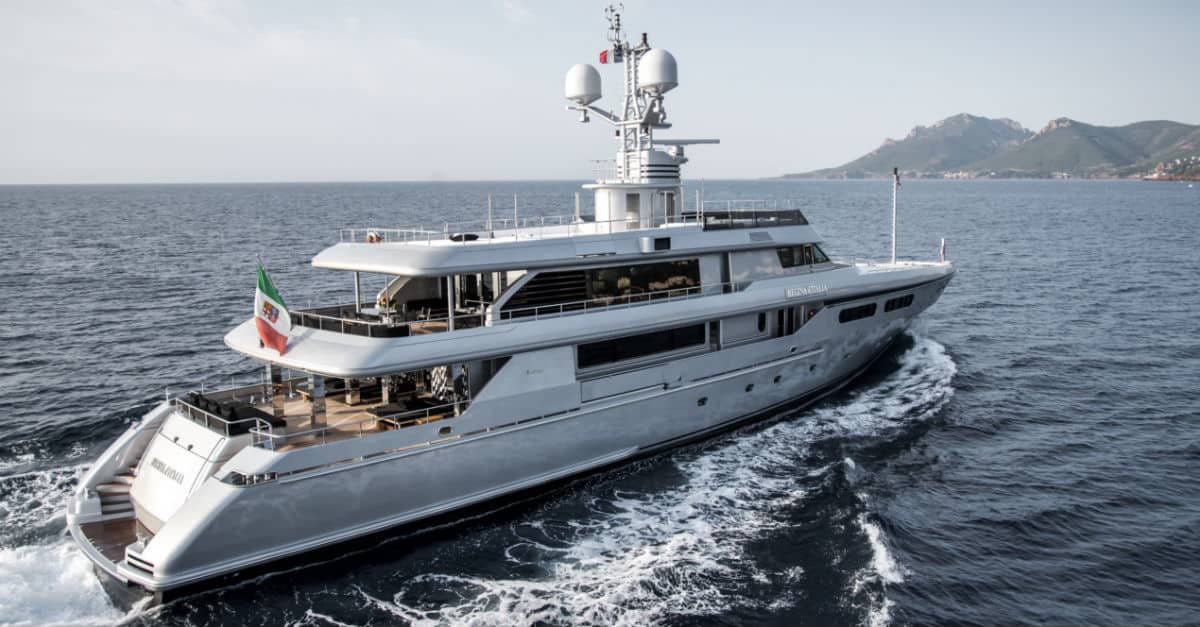 47. Rafael Nadal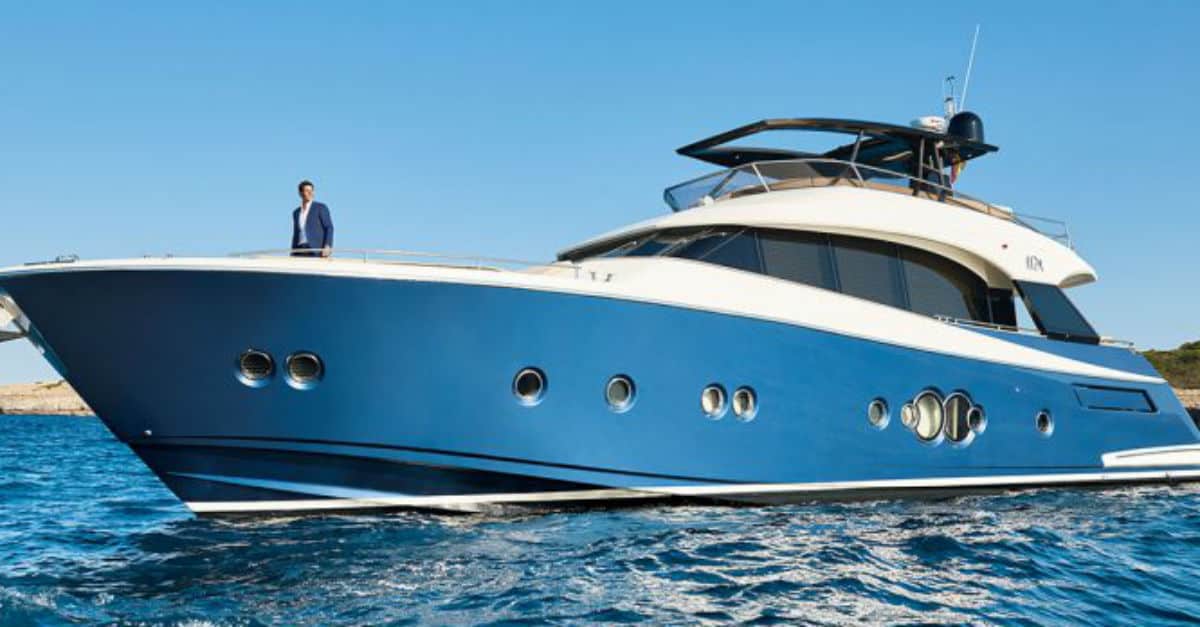 Renowned tennis player Rafael Nadal has a self professed love for yachts so much that he claims he can pick out most super yachts from a distance. Well, we can certainly pick out his 77 foot long Beethoven! Custom built, it was delivered to him in the Spring of 2016. She is a stylish and sleek Monte Carlo Yacht 76, made in Montefalcone (Italy) by Beneteau (French yacht maker). This particular model is a best seller for the company and costs around $2.8 million, a steal for such craftsmanship. Noted Italian designer team Nuvolari Lenard did the exterior and interior. Neutral tones are found throughout and the expansive deck is perfect for outside dining or enjoying nice sunset cocktails. A bimini top and flybridge complete the look for this super yacht capable of handling eight guests and two crew members.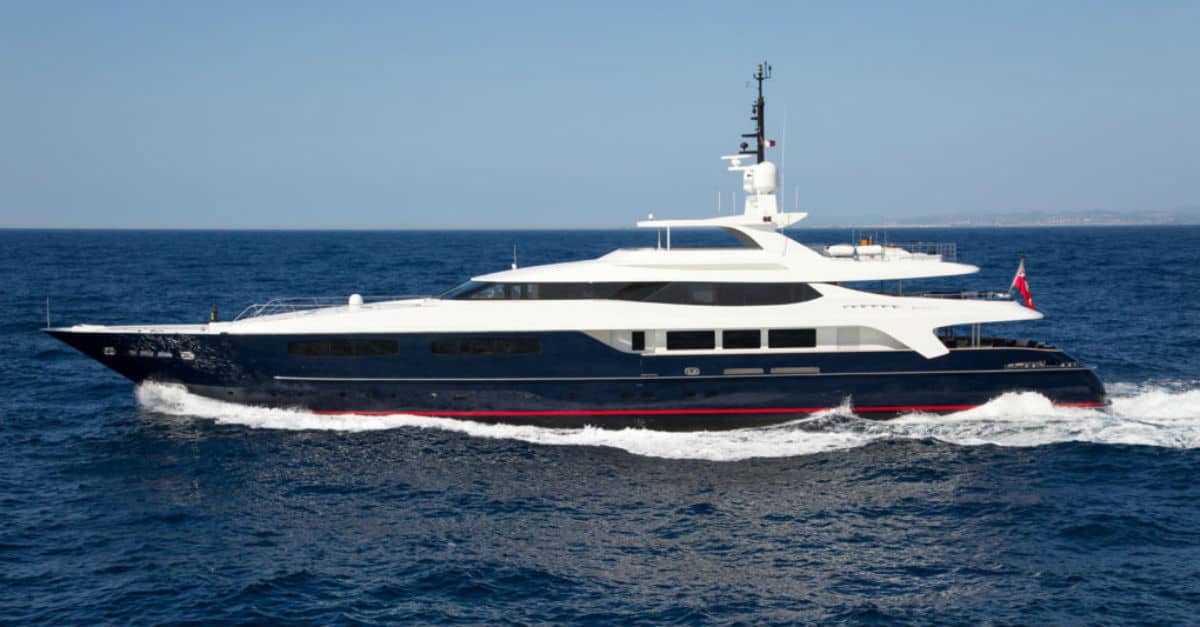 46. Domenico Dolce and Stefano Gabbana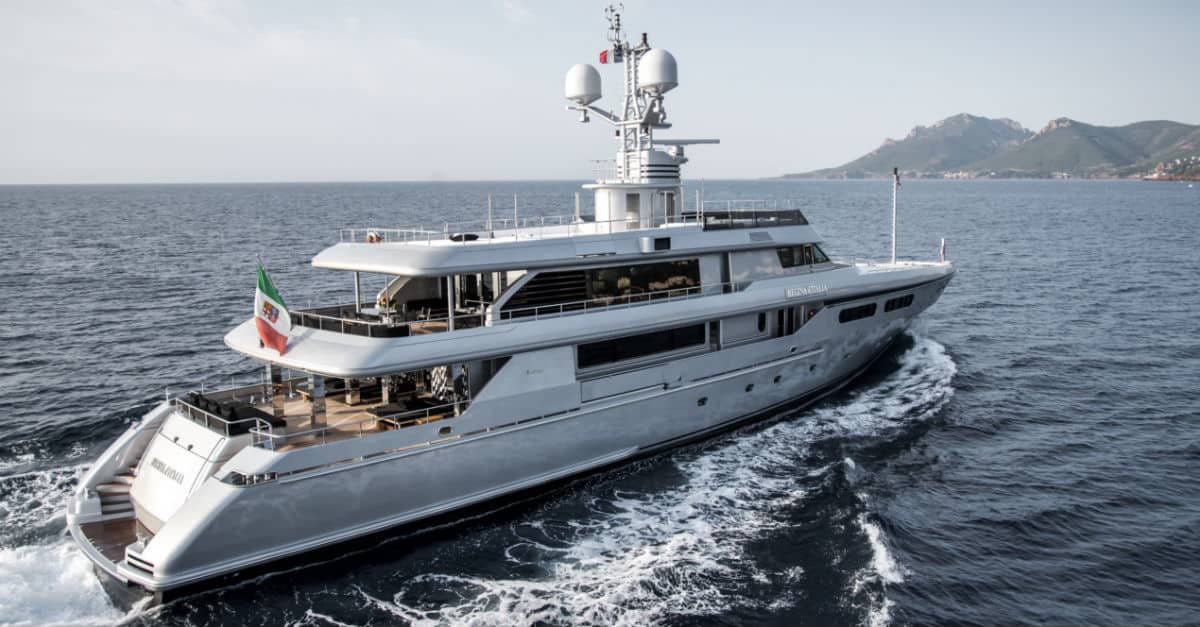 Domenico Dolce and Stefano Gabbana Stabley own an empire that generates more than $1 billion in sales every year in the luxury clothing industry. As such, they own an incredible $50 million yacht! It features clean metallic exteriors and has an incredible amount of space as well as alfresco zones across three different deck areas. One of the most distinctive features as the 360° view sundeck. Of course, we have to mention the giant custom built water slide (inflatable of course). That's a fun touch to an otherwise stunningly extravagant yacht. Take a walk on the inside and you'll see what we mean. There are rubies, sapphires, gold veined marble floors, animal prints and other fine accents (like mink and crocodile skin). So, gather up 12 friends and hop aboard the yacht. Regina d'Italia has a top speed of 18 knots and will cruise comfortably at 15 knots. All of this is made possible by two caterpillar engines turning out 2,448 horsepower.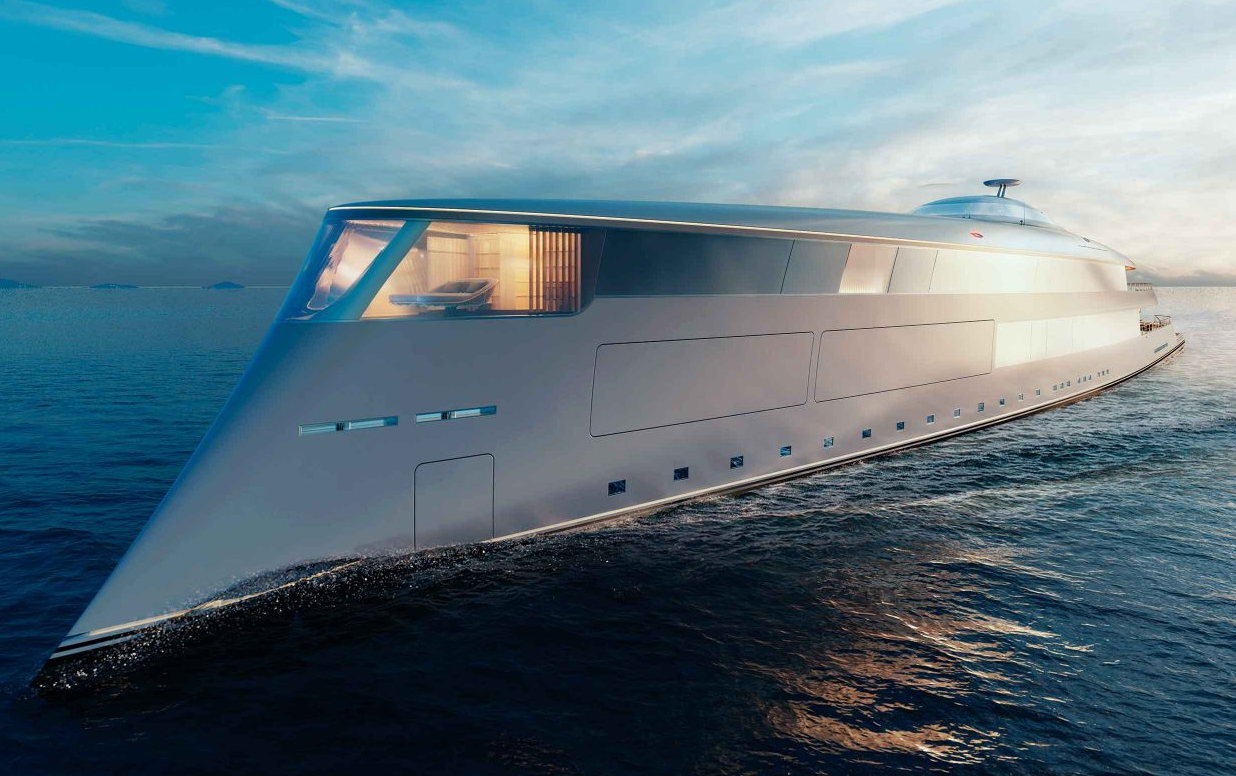 45. Will Smith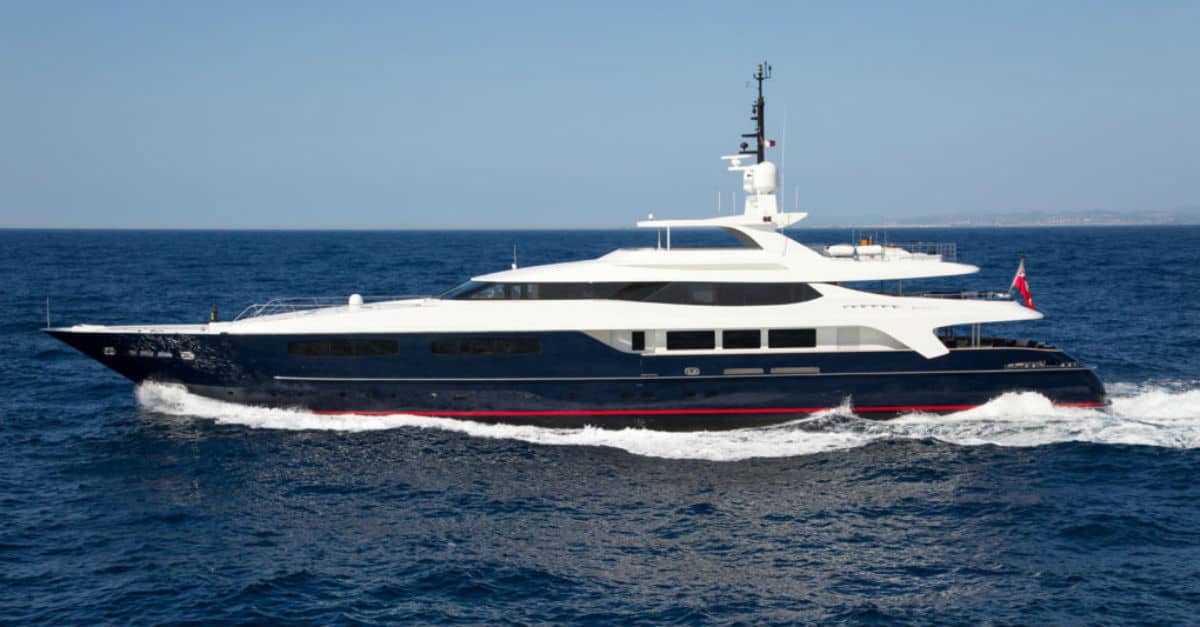 Mischief is a 177 foot yacht Will Smith rented for an Italy vacation excursion with his family. It rents for (get this) $314,000 per week during the summer! Of course, if you are the Fresh Prince of Bel Air, thais is mere chump change. Mischief can sleep 12 guests in 6 rooms. These include a VIP stateroom, 2 double cabins, 2 twin cabins and a master suite. In addition, she can handle 13 crew members to ensure the Smiths have a phenomenal time on board. Cruising speed is 14 knots with a max speed of 15 knots. Will can entertain family and friends with an on deck Jacuzzi or workout in the air conditioned gym. Nice!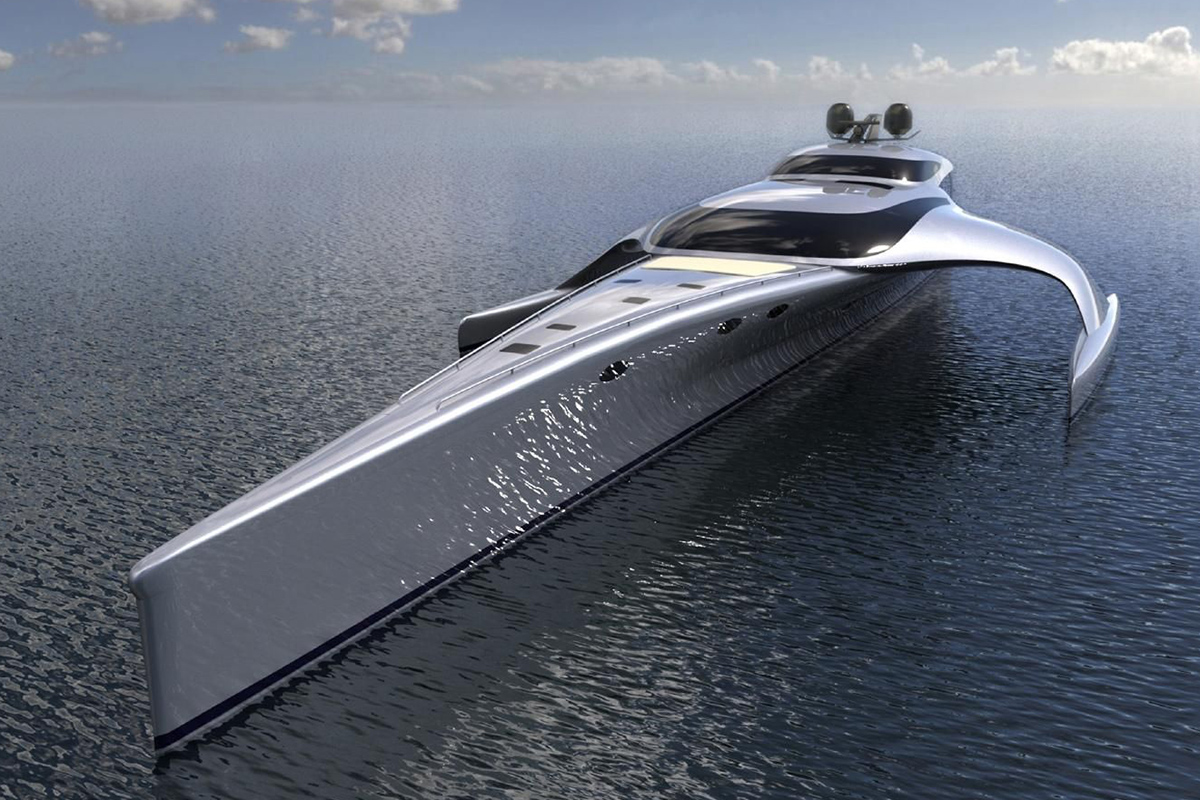 44. Steve Ballmer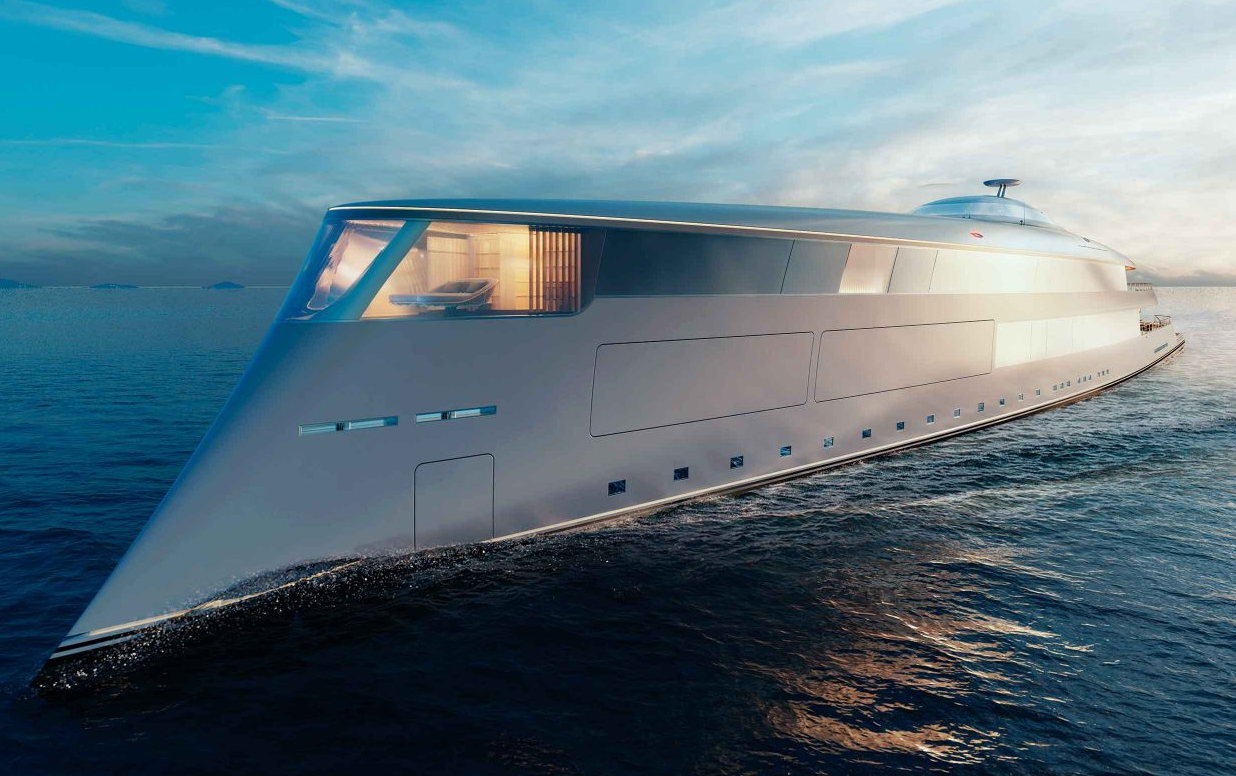 Steve Ballmer doesn't actually own a yacht, but he has plenty of billionaire friends who do so you can usually find him aboard one. Pictured here is long time friend Bill Gates yacht (more on that later) which is a whopper. Serene is a charter yacht that features three swimming pools, a fully equipped spa, sick underwater viewing room and a full rock climbing wall! Of course, it doesn't stop there. If you've got food on the brain Serene offers a full size wood fire pizza oven as well as a Teppenyaki grill. What, a Teppenyaki grill? Time for a lunch break!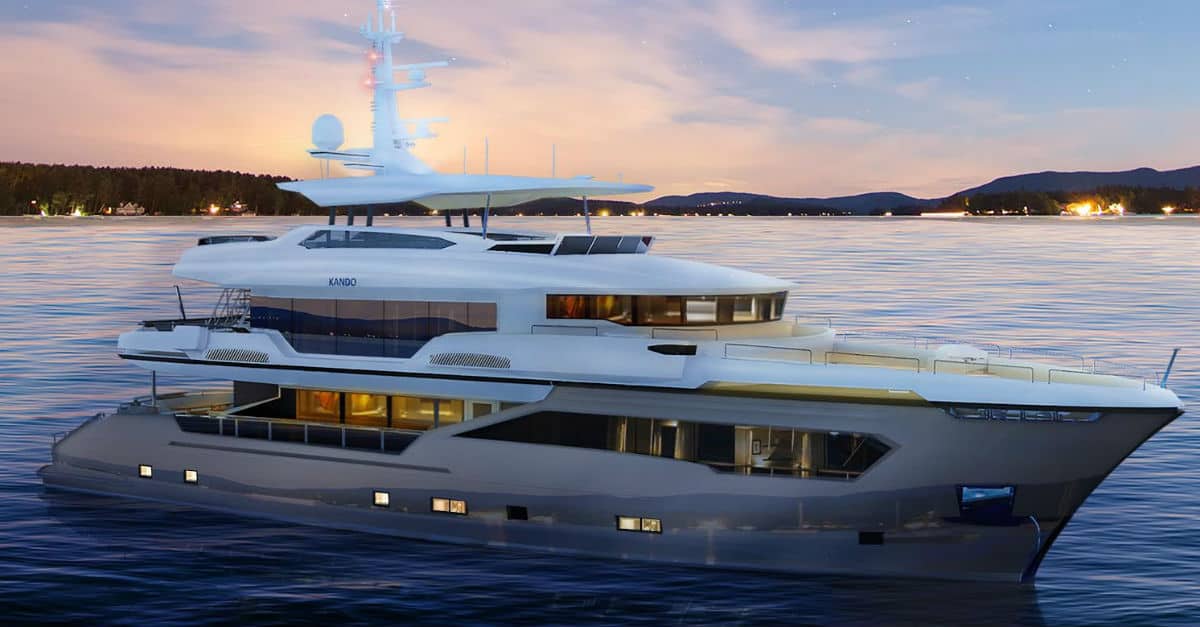 43. Anto Marden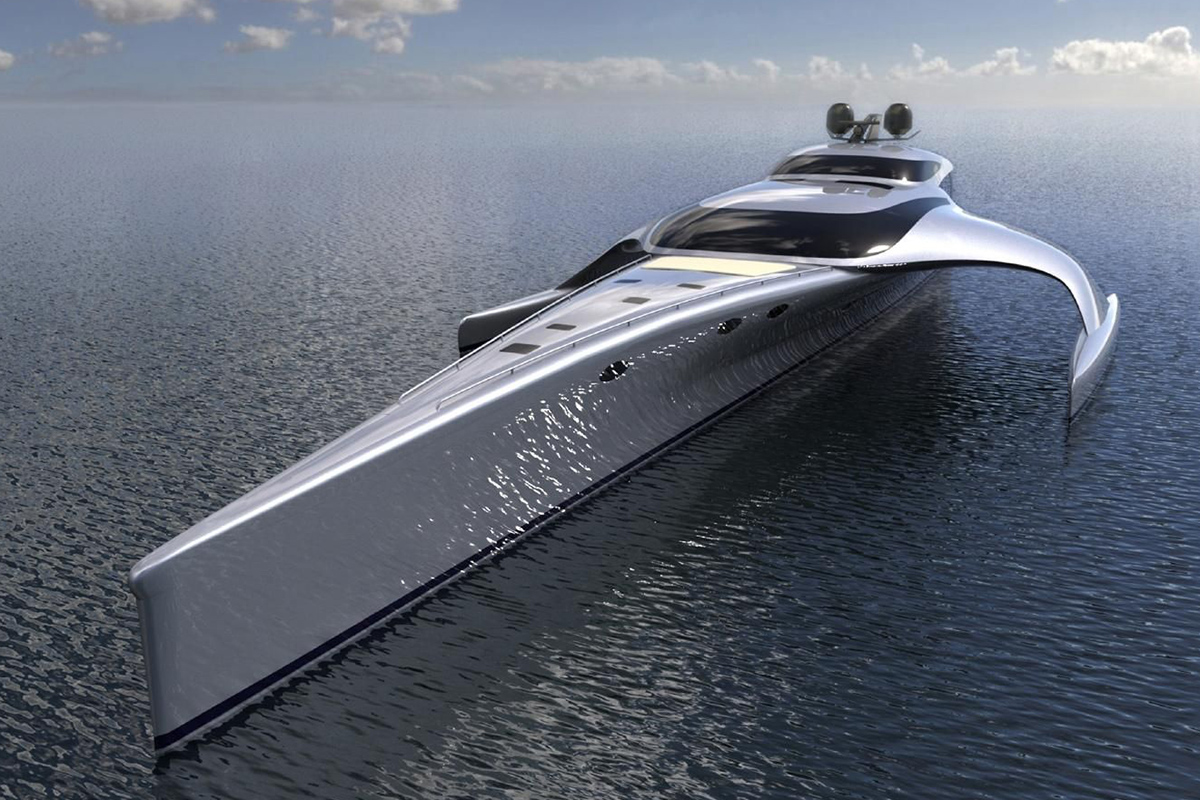 This is the Adastra, a 140-foot power trimaran designed by Britain's Shuttleworth Design and built in China by McConaghy Boats. The Yacht is worth near $12 Million.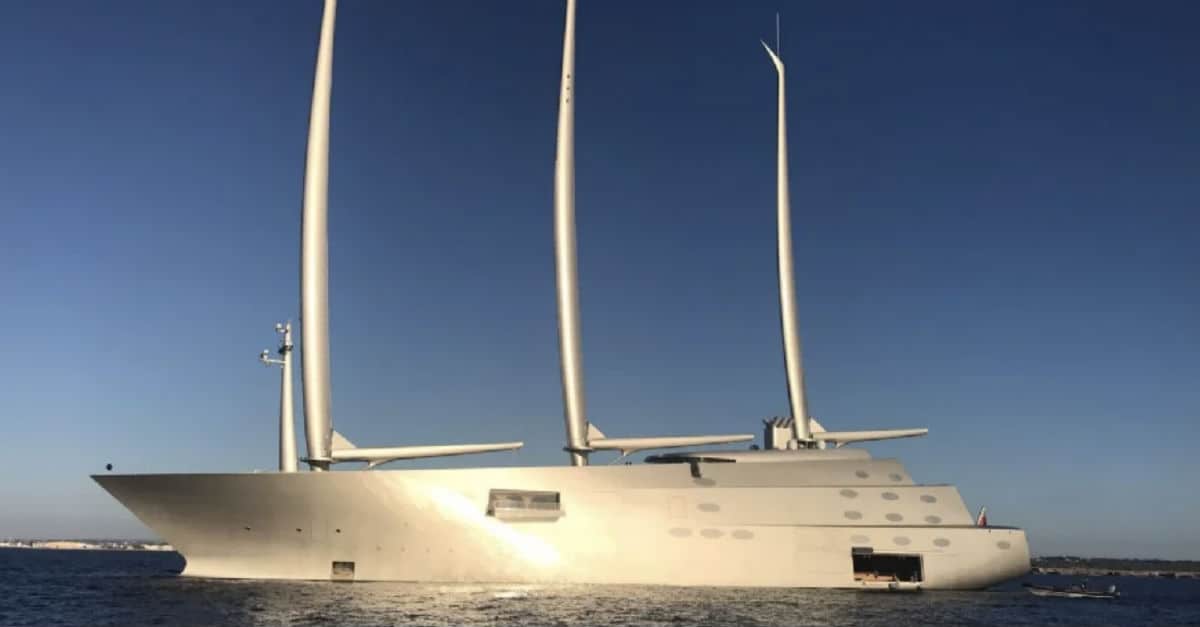 42. Tony Parker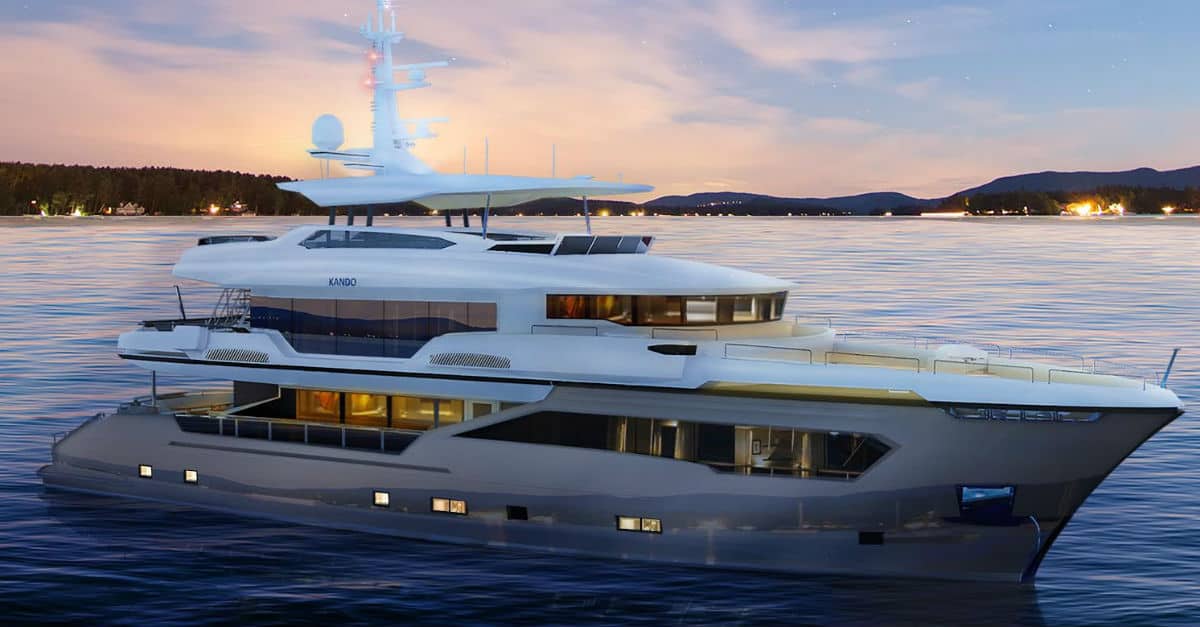 All star NBA player Tony Parker commissioned a 114 foot long yacht in 2018. It has a completion date of 2020. On board the super yacht Tony will have six cabins with room for 12 guests, additional cabin quarters for six on board crew and a completely separate captain's double quarters. All of the specifics haven't been released primarily because this is only the second yacht in the Kando 110 series. It will more than likely have a Jacuzzi, and definitely have a beach club with swimming platform in close proximity. As for the interior? That will be designed designed by Parker, with a LOT of help from his wife.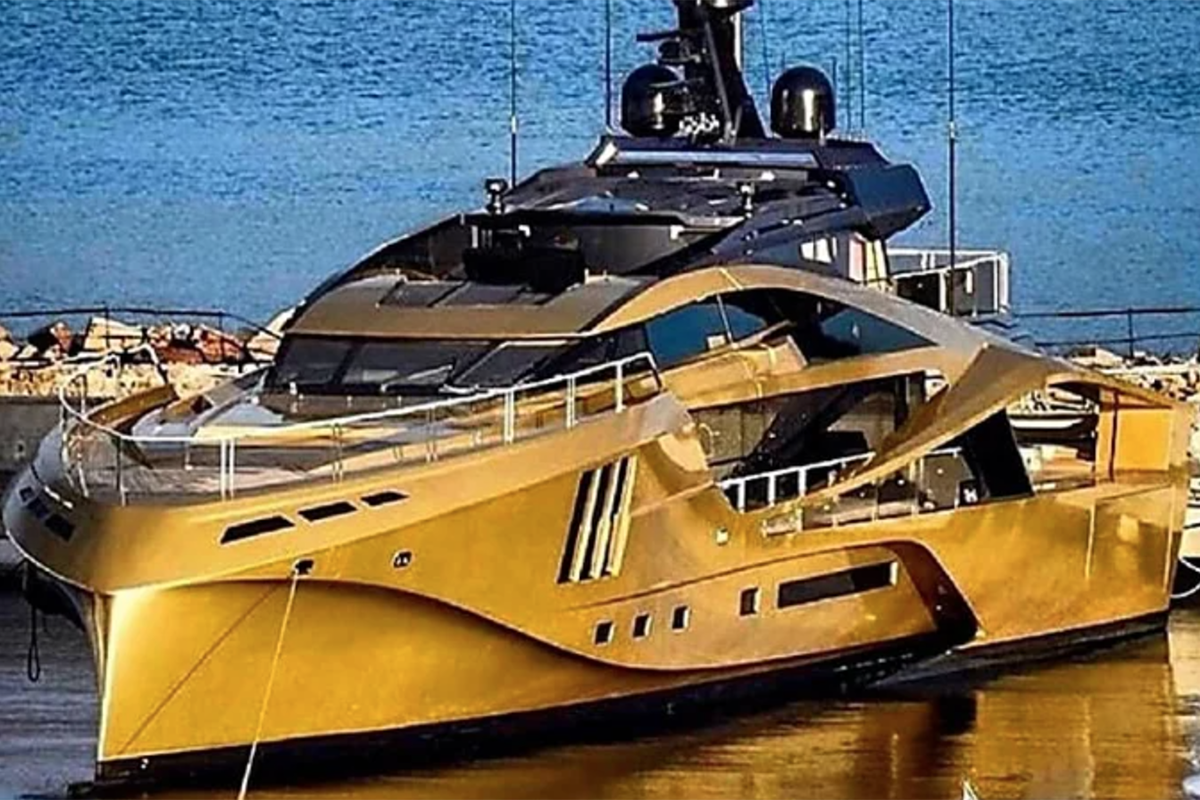 41. Andrey Melnichenko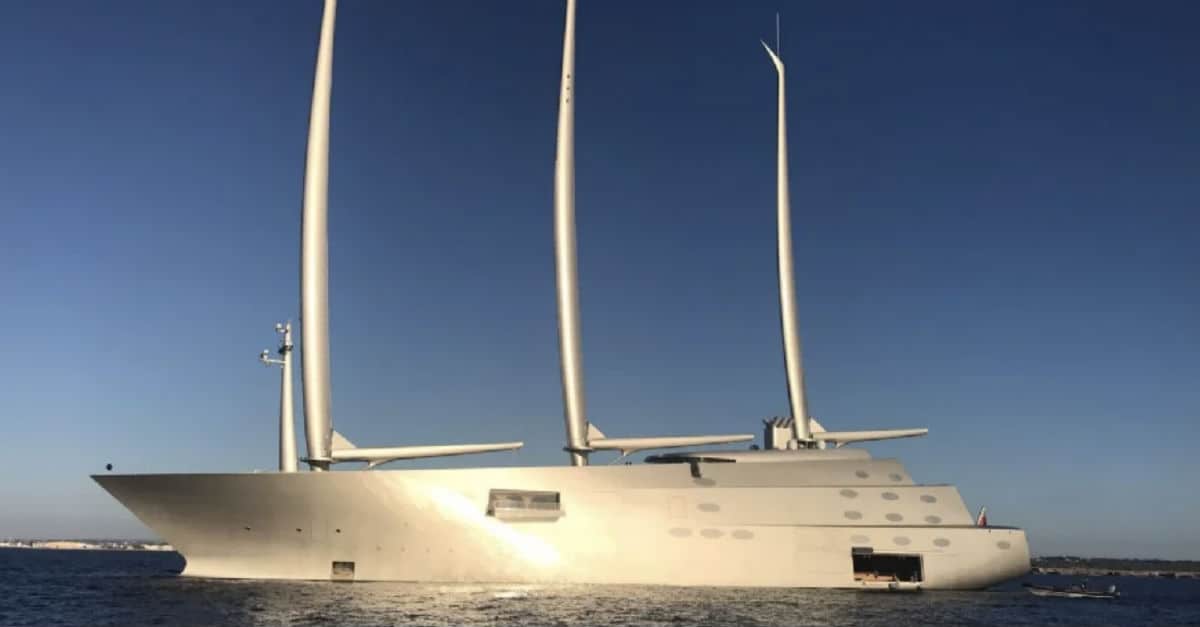 Okay so the thing about Andrey's yacht is what we love about Russian billionaires. No, it's not the fact that it looks like a massive war vessel, neither are we swayed by it's impressive 400 foot length. It's the guest suites that fascinate us. The super yacht features six cabins capable of housing up to 14 guests. The reason for this? All of the suites convert to form four large state rooms. But wait, it gets better. Inside the master suite is a mechanical king size bed. This allows the bed to rotate in any direction for the best view of the open sea. Enjoy one of three swimming pools (one is glass bottom and viewable from the disco), and Baccarat crystal tables. It also features bomb proof windows as well as an escape pod should the need arise. And if you want to sneak a peek at the master suite you're out of luck. It's only accessible via a biometric fingerprint scanner.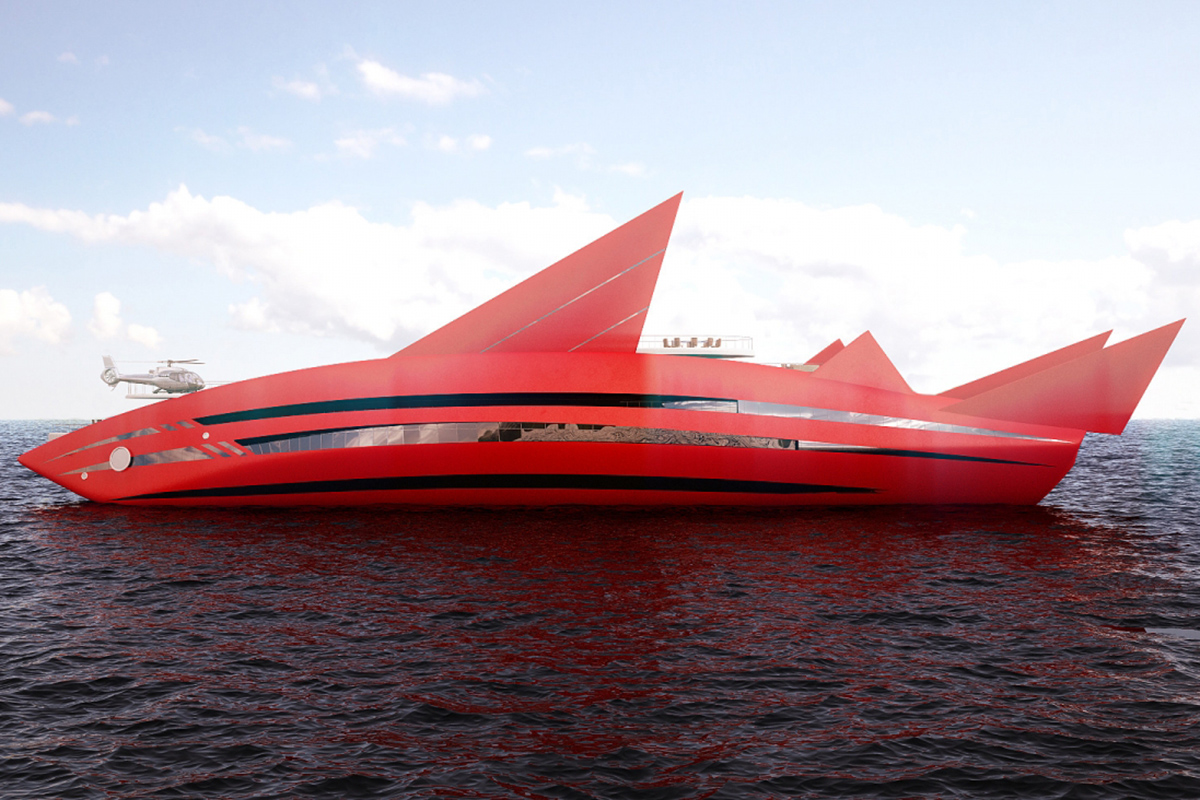 40. Alexei Golubovich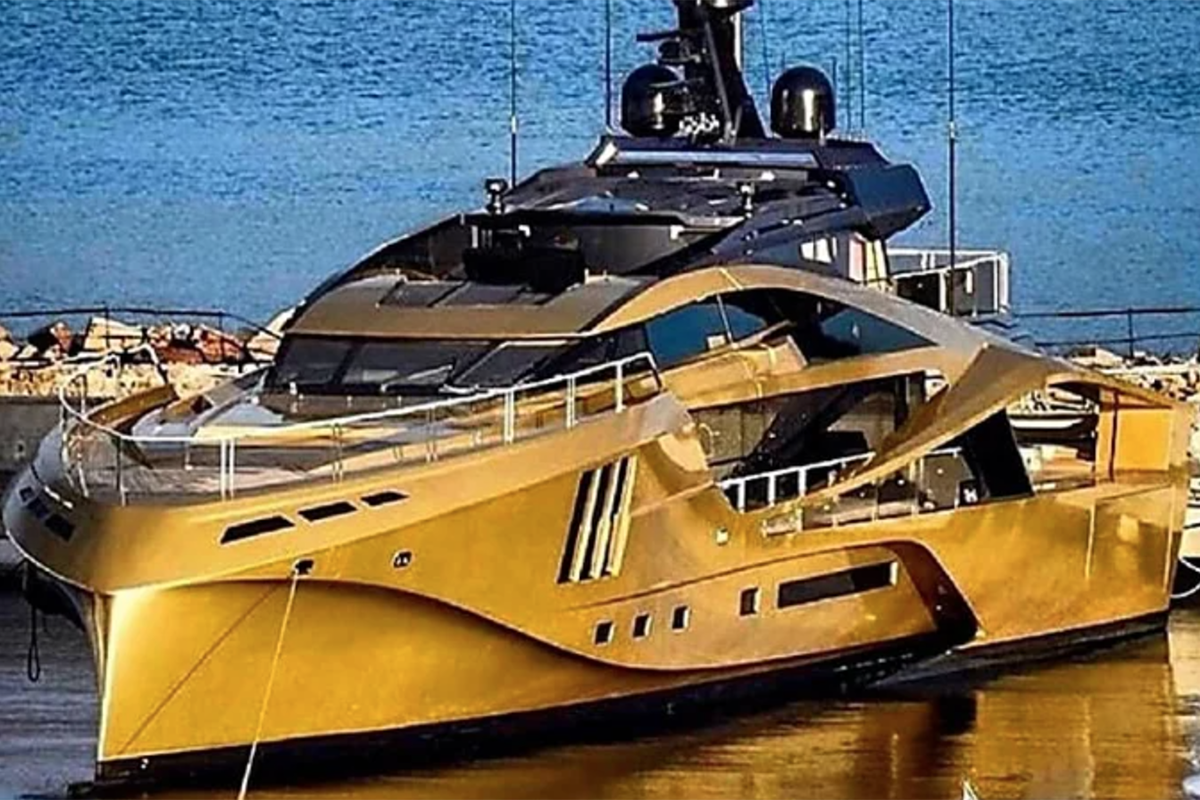 This is Oil-King Alexi Golubovich's $31 Million all-carbon yacht called the Khalilah.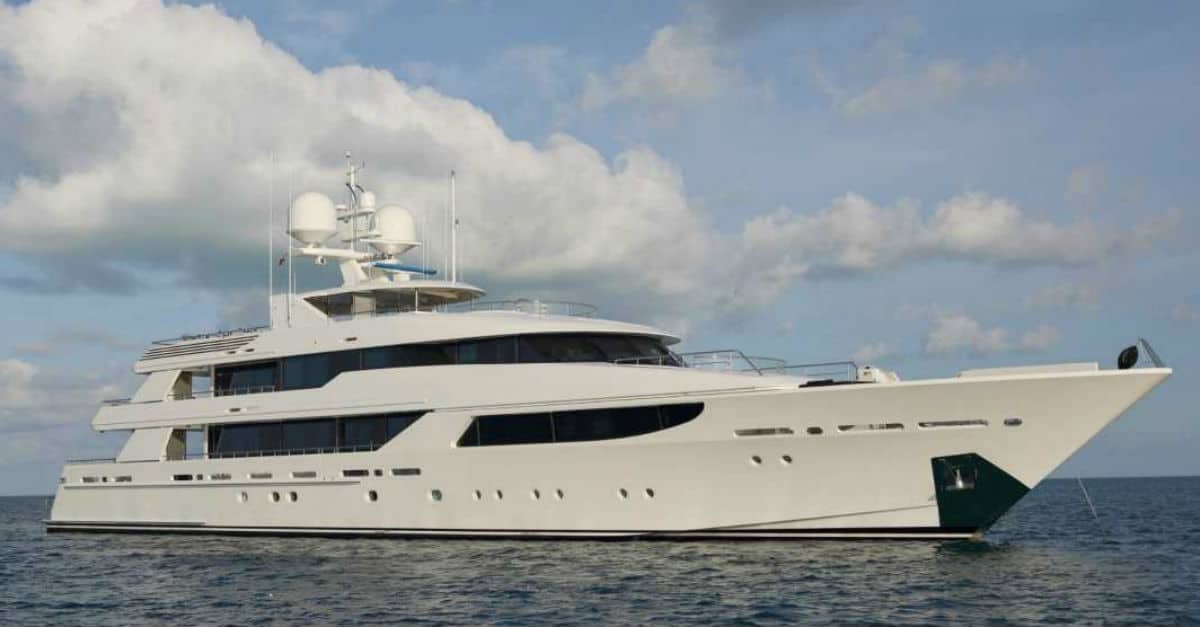 39. Vasily Klyukin's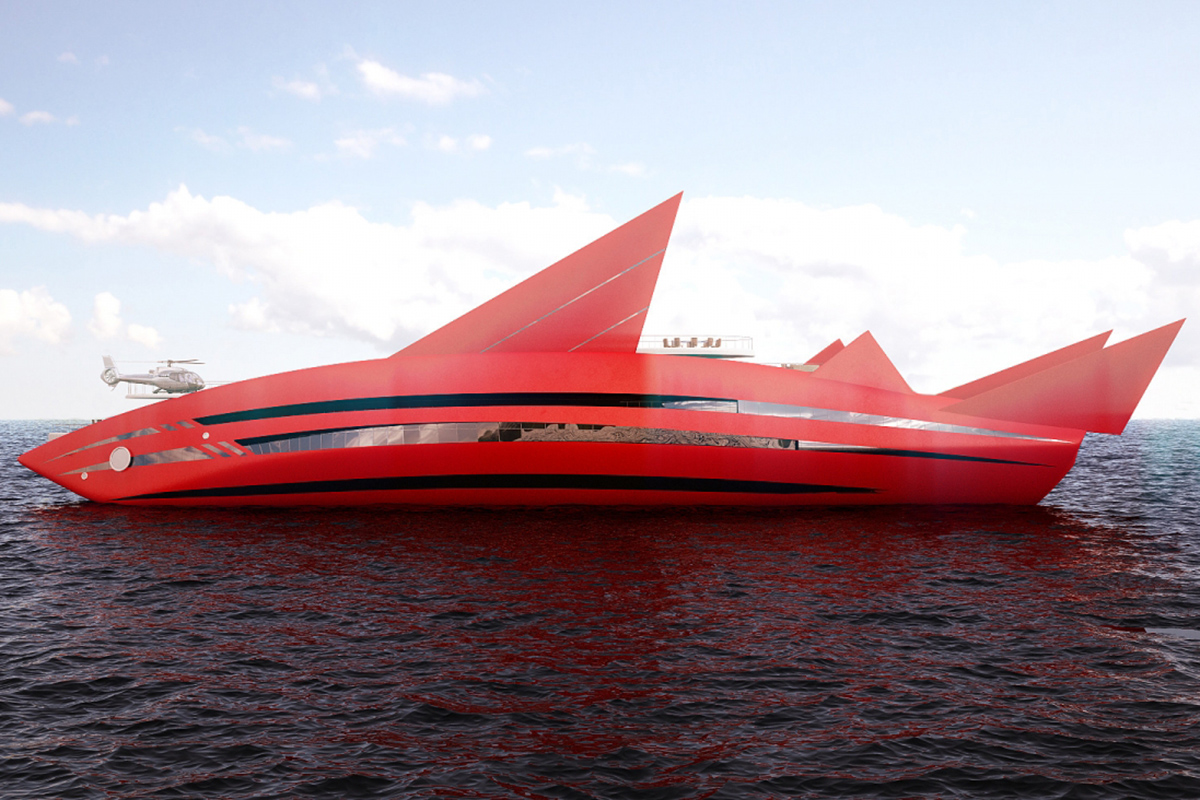 This is Vasily Klyukin's luxury Red Shark-designed yacht. It's a 75m long boat with a 4 tiered deck.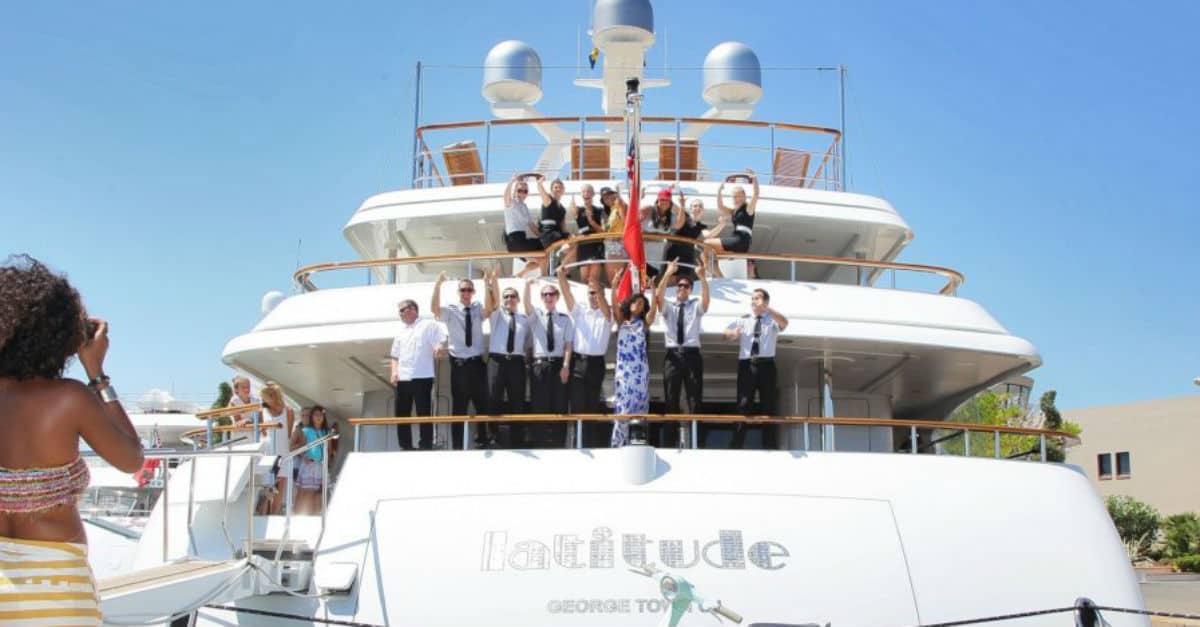 38. Elton John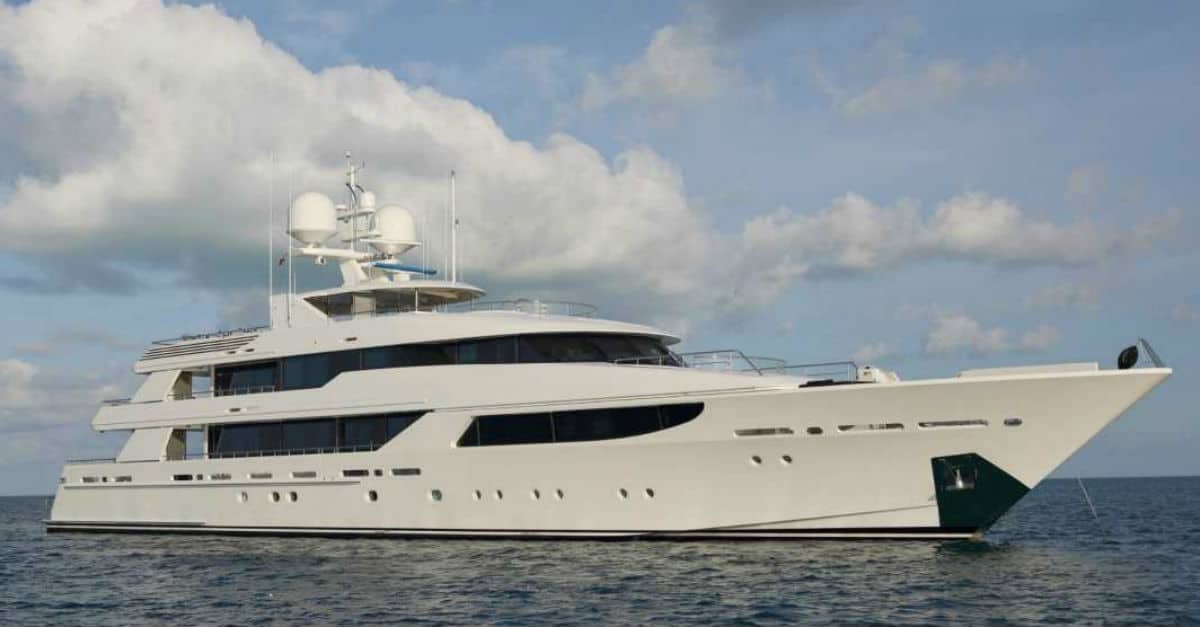 Sir Elton John owns a nice 164 foot mega yacht. It's named Wabi Sabi and cost about $26 million to build. Impressively, it can sleep 18 guests in any one of the eight guest quarter cabins. Each room features an en suite bathroom. Should you have any trouble simply reach out to the permanent professional crew of 12. Additionally, there's a fully functioning barbecue, gym, massage room, entertainment center, massage room and library. She can cruise the ocean at a max speed of 24 knots and Elton keeps her all to himself. That's right, Wabi Sabi is not available for charter. Guess we'll miss out on the Jacuzzi complete with its own deck bar.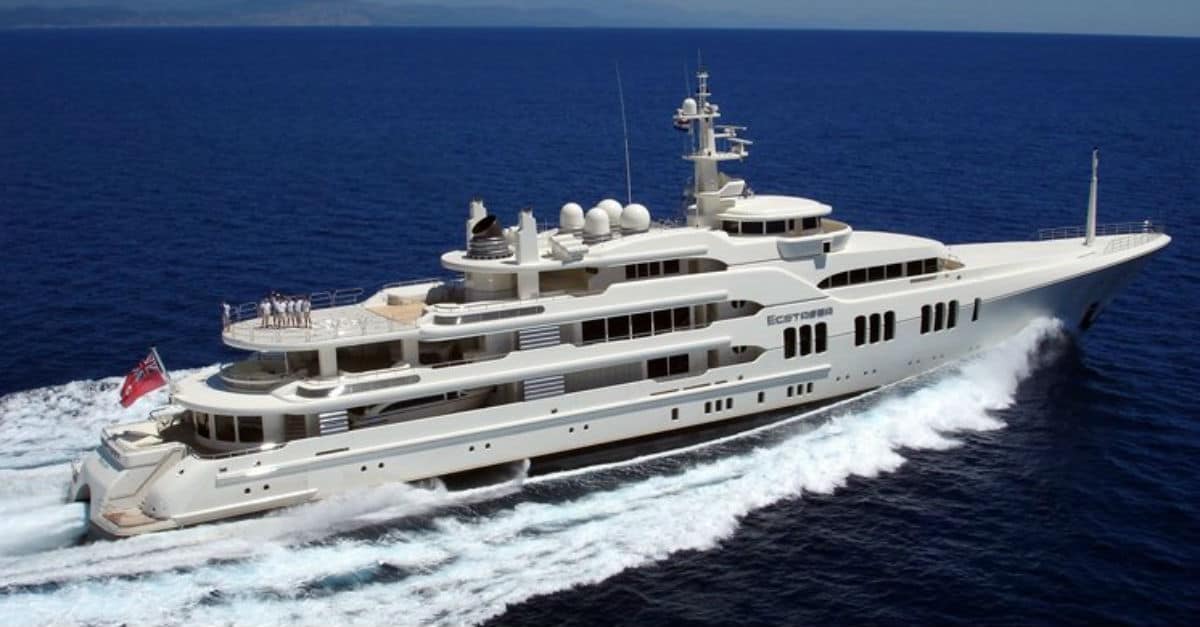 37. Rihanna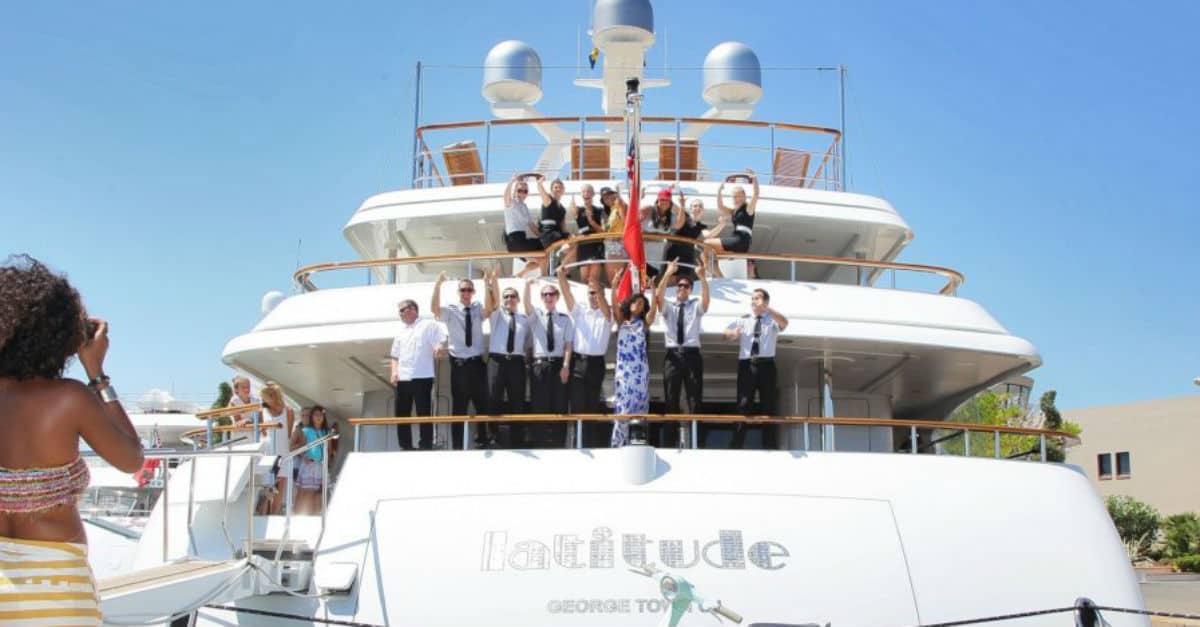 Rihanna owns a $23 million super yacht named Latitude. It's perfect for those times she wants to chill halfway around the world. The 170-feet floating mansion can sleep twelve comfortably in six guest rooms in addition to quarters for thirteen crew members. If you want to charter Latitude and live like Riri, be prepared to part with $284,000 per week. But, if you do manage to find the cash you and your friends will enjoy a jacuzzi, outdoor decks, gym, helipad, and several watersport toys. She's even equipped with an onboard elevator (you know, just because), wet bar, and a 4,755 gallon swimming pool. However, Latitude was leased out for three years to a Pacific Islands fishing expedition in 2015. Rihanna just got her back this year so she may want to keep her private for a while!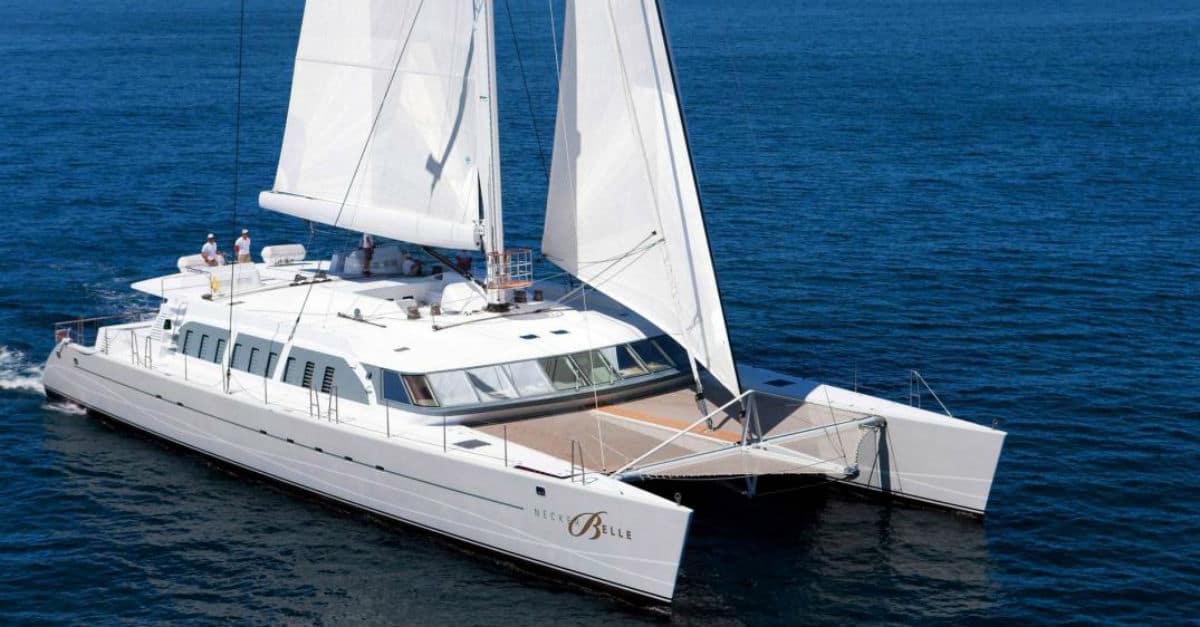 36. Justin Bieber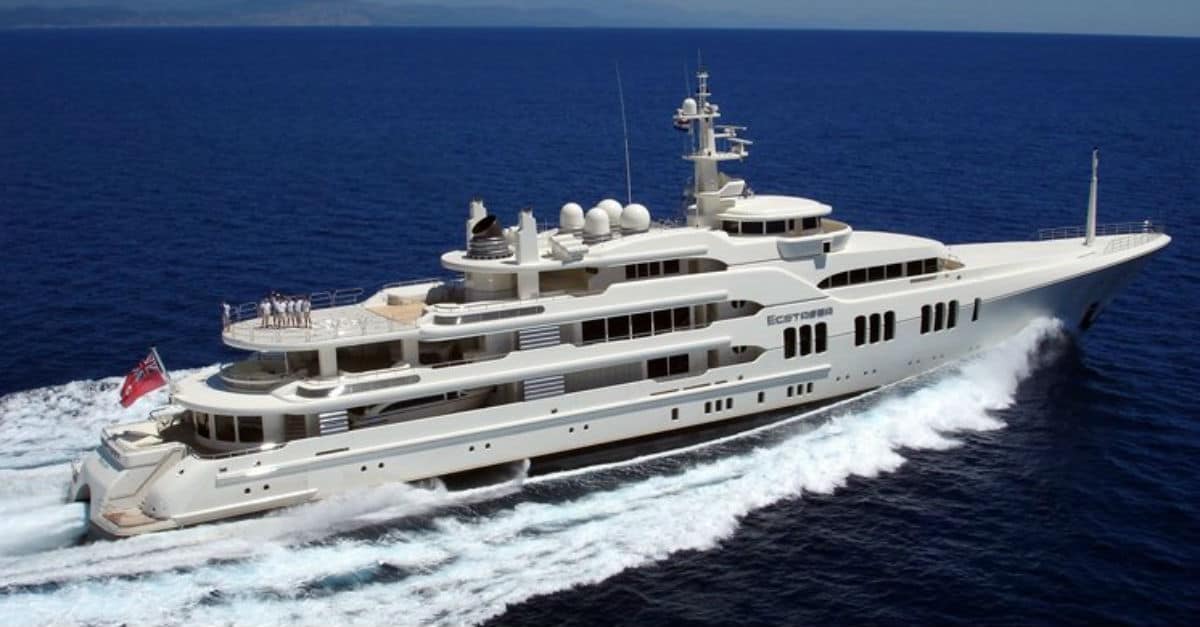 Okay so Justin Bieber's super yacht has a silly name, EcstaSea. Obviously, the name is about as subtle as his album titles. However, we can't deny the fact that EcstaSea is a beast. At 282 feet long she cost $120 million to build and has 8 cabins to comfortably accommodate 15 people. Of course, the 27 person crew on board the vessel help guests navigate amenities such as the onboard gym, Jacuzzi and various water sports toys. The helipads offers access for friends coming in from near or far and there are several steam rooms, bars, sauna rooms and massage areas on board as well. With all that relaxation, maybe the name isn't so bad after all.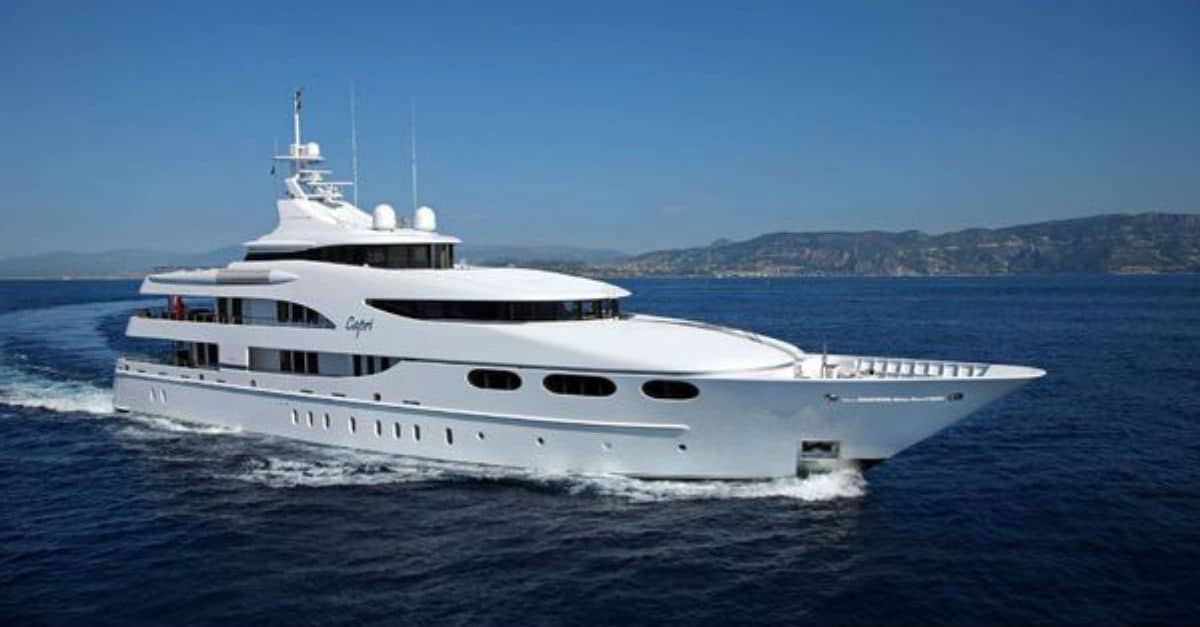 35. Richard Branson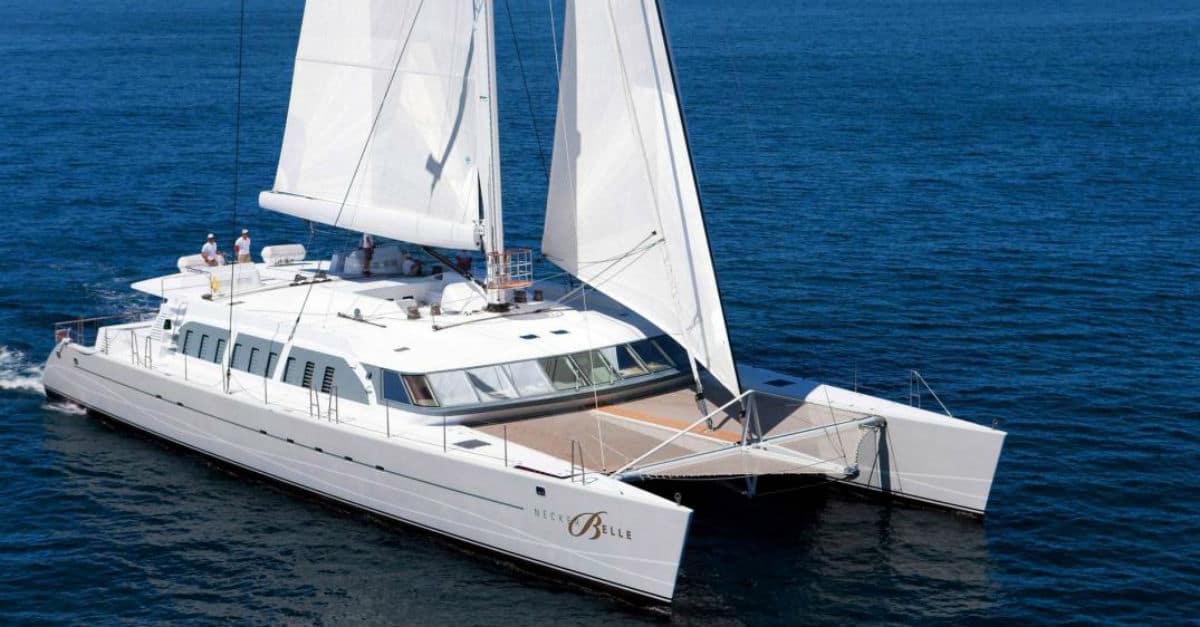 Richard Branson have a star on one of the fastest catamarans in the world. It should come as no surprise since the billionaire adrenaline junkie loves to find the next big thrill. Named Necker Belle, The sailing vessel can travel up to 20 knots. When he is not enjoying time aboard with the company of family and friends, he hires it out to others for the measly amount of $100,000 per week. Take heart though. The catamaran can comfortably accommodate 10 people so that only comes to $10K per person. Seems like the choice is yours. Either hop aboard a state of the art catamaran, or go buy a nice used Ford Fusion.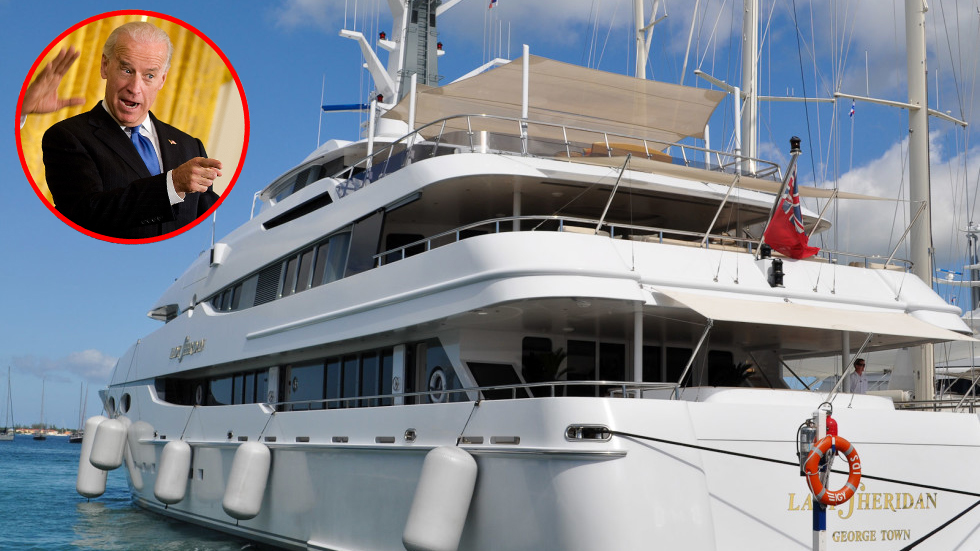 34. Mariah Carey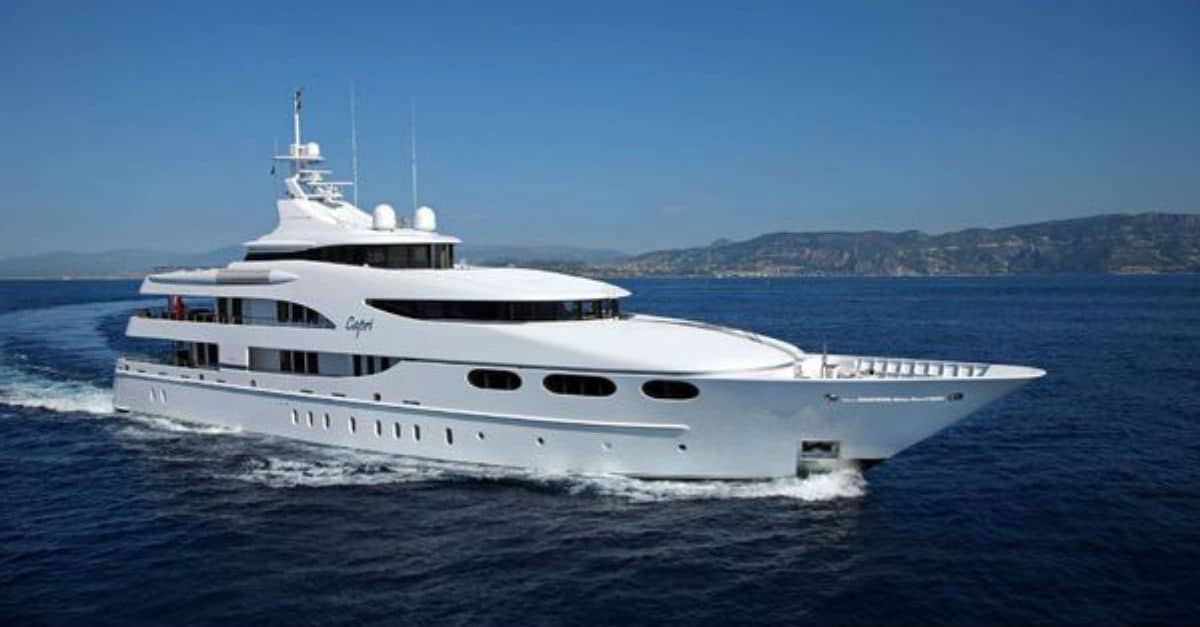 So when Mariah Carey married super yacht owner James Packer, she gave herself an early wedding present. Yep, she got a super yacht of her own. Her's comes complete with a gym, library, Jacuzzi, two bars and a private chef. Of course, she only had it for a few weeks because she had to resume her Las Vegas show over the summer. The most surprising thing about her yacht? She doesn't own it at all. She merely chartered a luxury 16 crew mega yacht so she could spend time with her husband off shore. She even hosted Entertainment Tonight on board to let the cameras get a glimpse of her newly acquired mega yacht lifestyle… if only for a few weeks.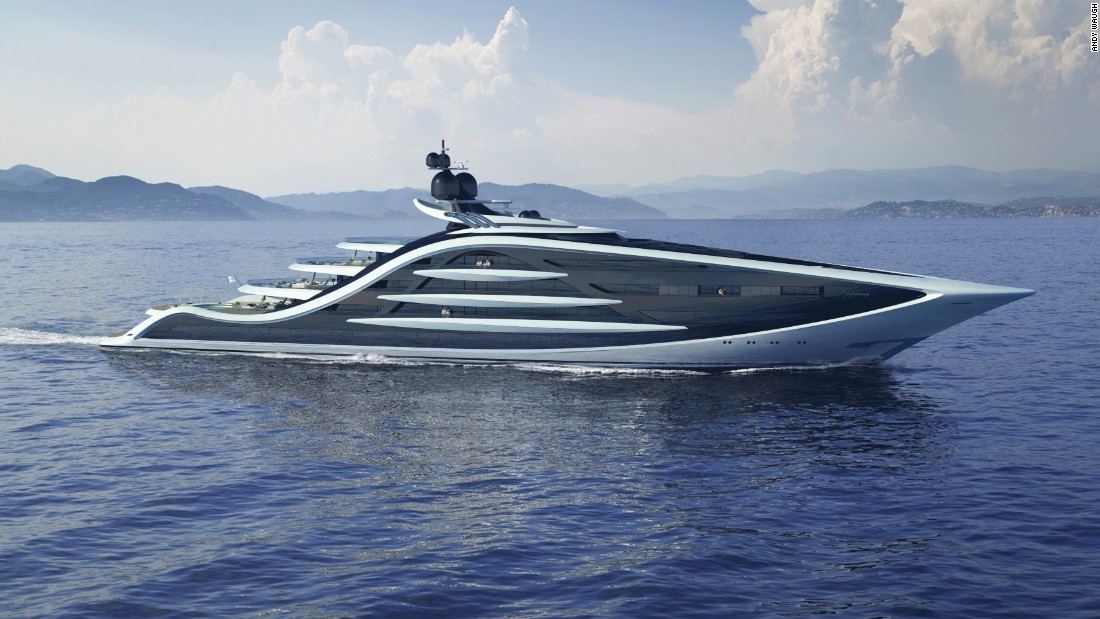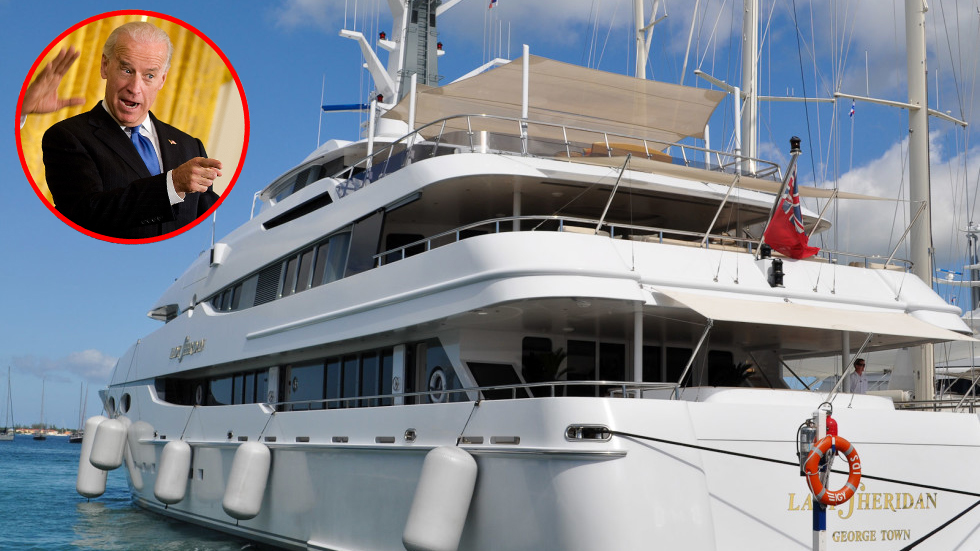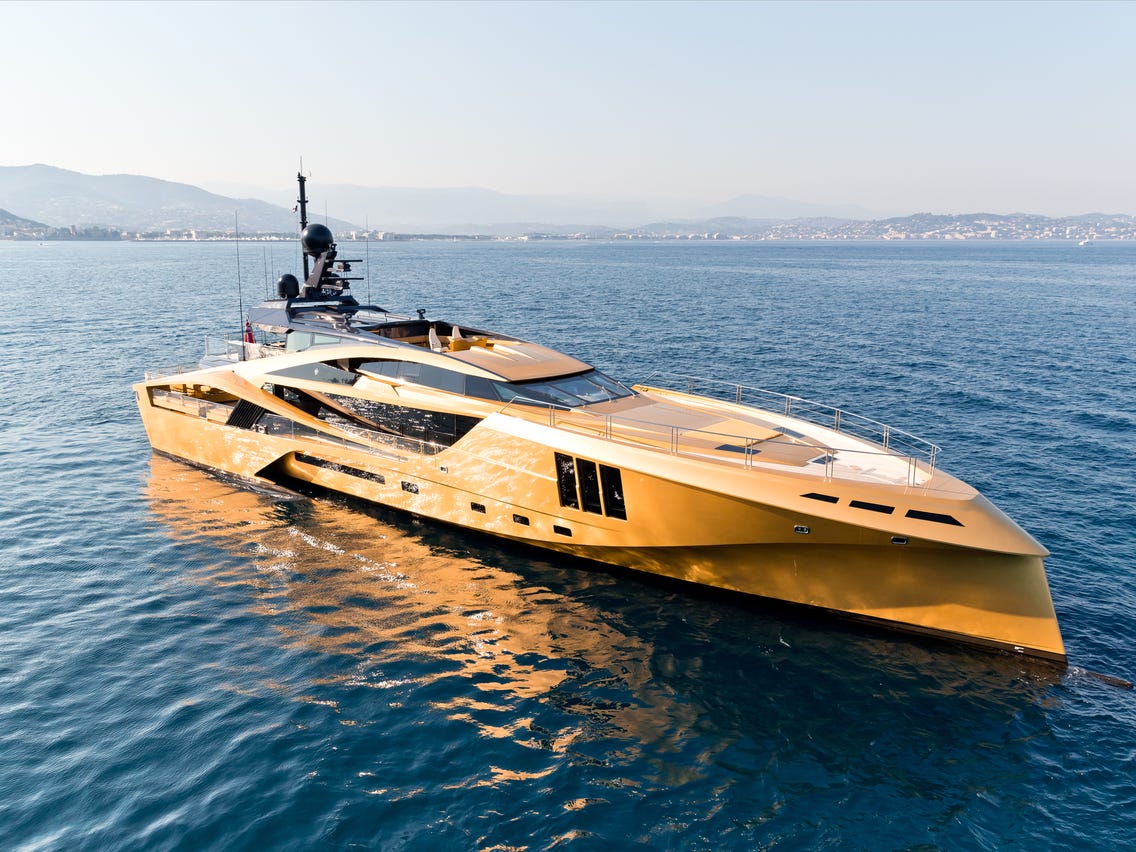 33. Roman Abramovich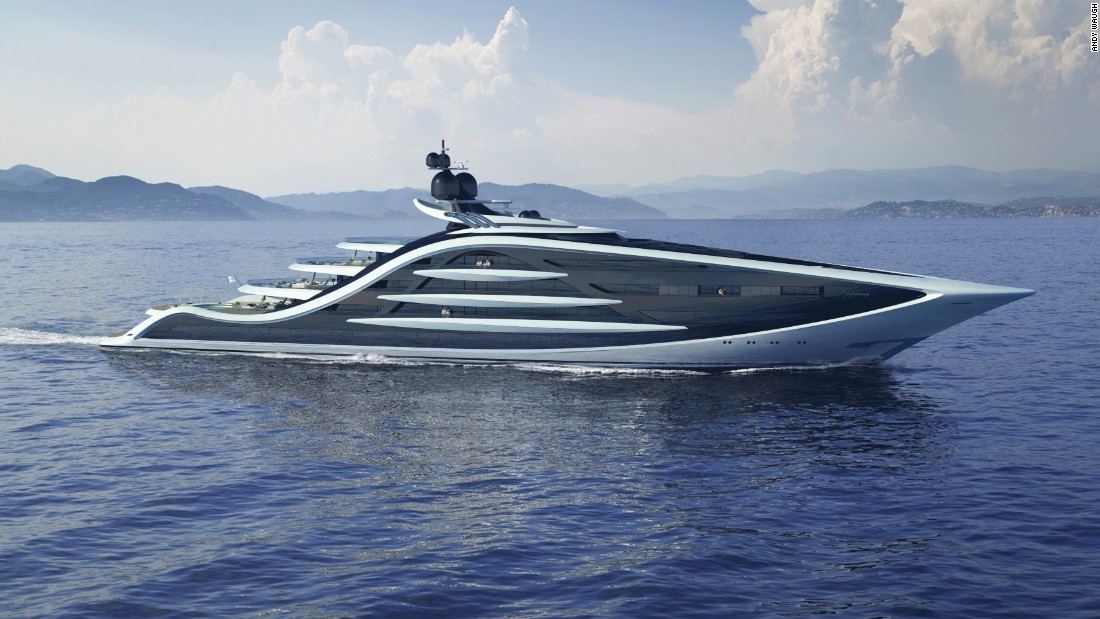 Up until 2013, Russian businessman Roman Abramovich on the world's largest yachts. Eclipse measures an astonishing 533 feet in length. That's almost 1 1/2 football fields in length. And to be sure, no expense was spared. The yacht features 24 guest cabins, multiple hot tub's, two swimming pools and a disco hall. Oh yeah, let's not forget about the two helicopter pads, three launch boats and mini submarine capable of diving to 160 feet. In total, this yard needs a bit more crew members than we are used to seeing on our list, 70. In addition, rest assured you are safe. Eclipse is outfitted with a state of the art missile detection system and anti-roll stabilization system.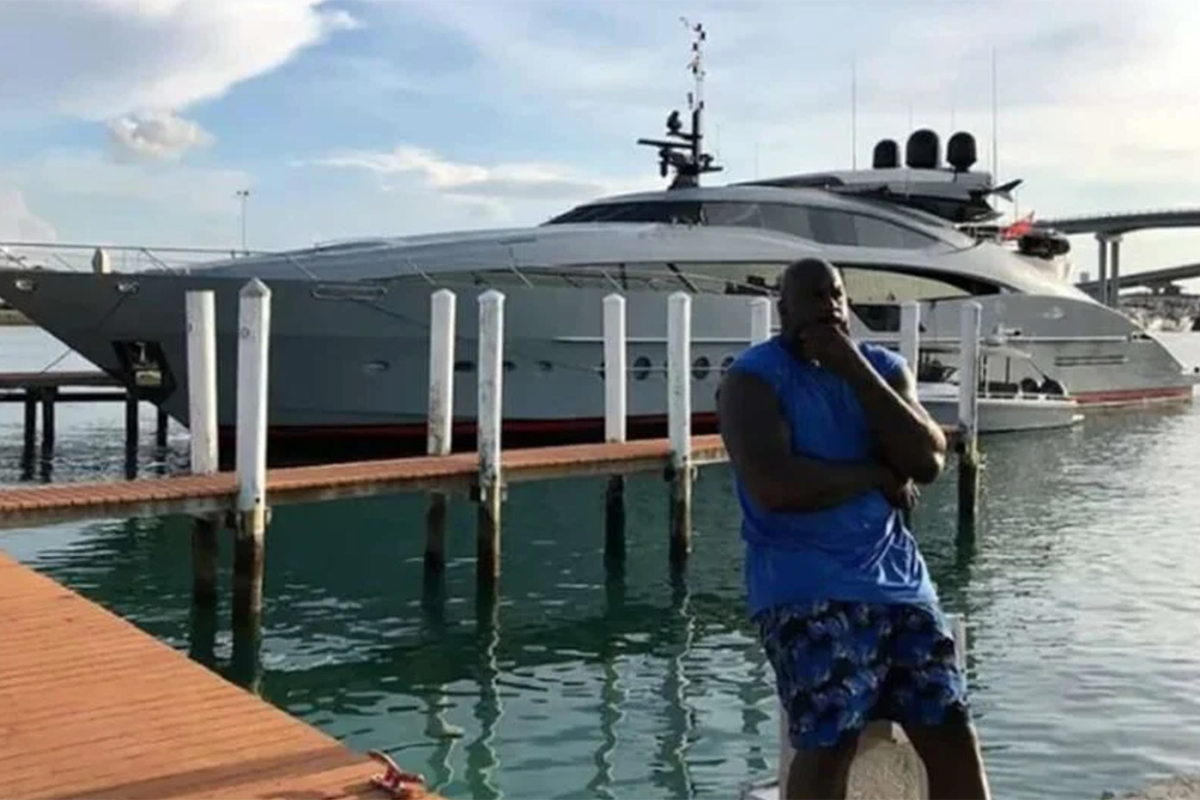 32. Nicole Kidman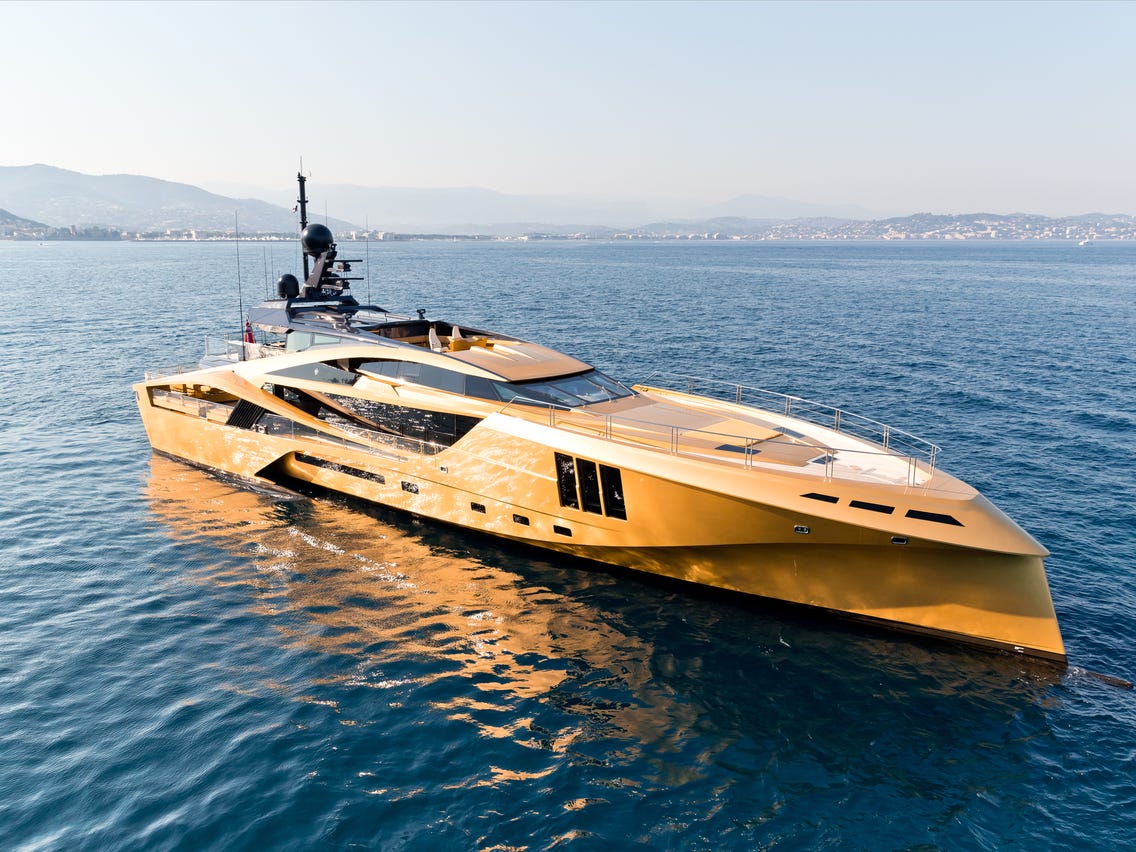 Nicole Kidman has a beautiful yacht. The Hollywood A lister loves to vacation on board her luxury vessel which features a VIP double state room, master state room, and a few twin cabins. Her favorite feature is the glossy cherry wood interior, prominent throughout the yacht. In addition, guests can enjoy a swimming platform, massive deck space and integrated, centralized entertainment. Designed by Palmer Johnson, an American yacht building company, Hokulani was launched in 2007. She has a max speed of 29 knots which is surprising considering she is 150 feet long! Of course, there are plenty of water toys aboard the Hokulani. Guests can enjoy water skis, tenders, tows to personal watercraft, snorkeling equipment and wake boards. At the end of a hard day's play, Nicole and her family can enjoy dining on any one of three dining areas featured aboard her yacht.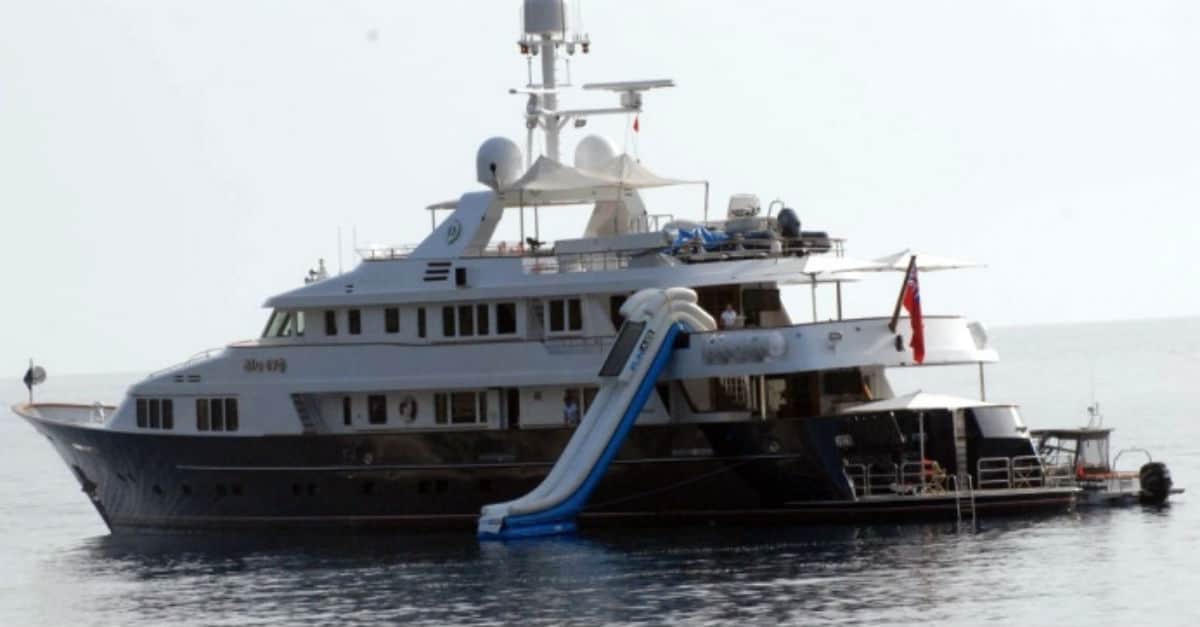 Shaquille O'Neal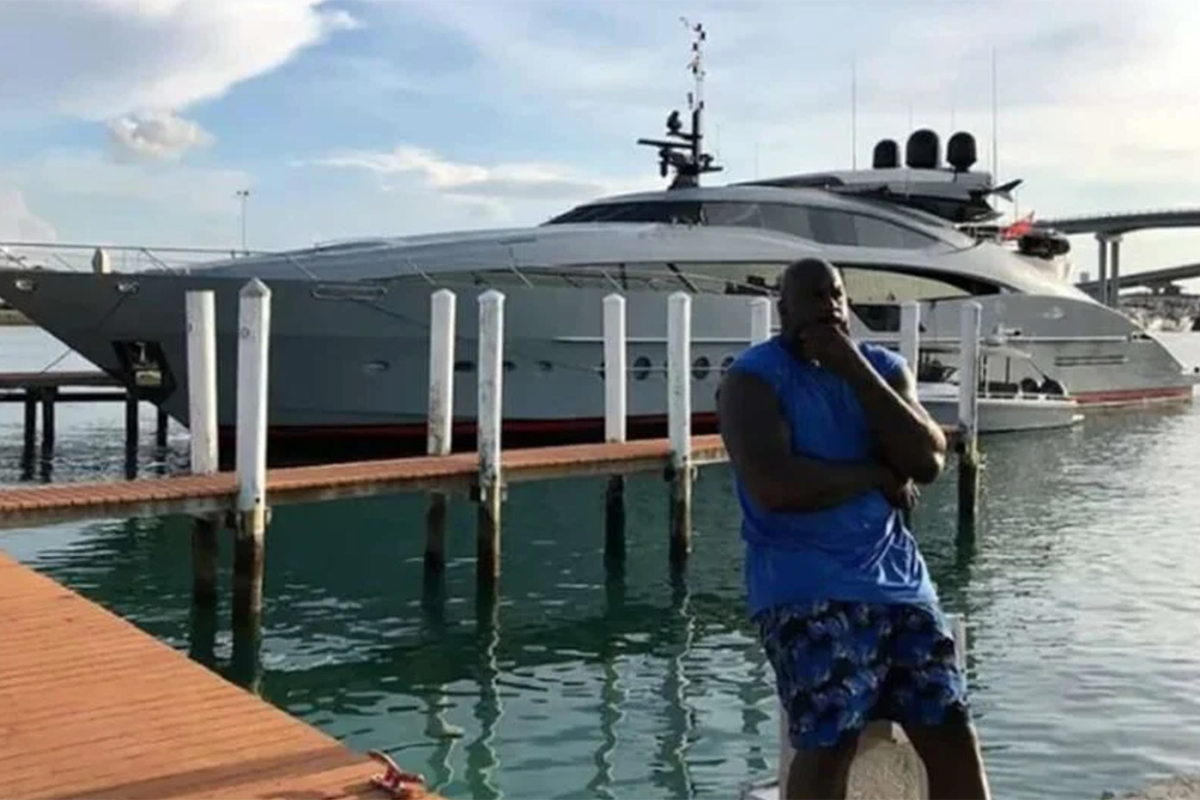 Shaq is a household name around the world from his Hall of Fame career in the NBA. When he bought this yacht he asked fans to name it. One of the funnier choices was "Call it "Free Throw" so you won't ever sink it."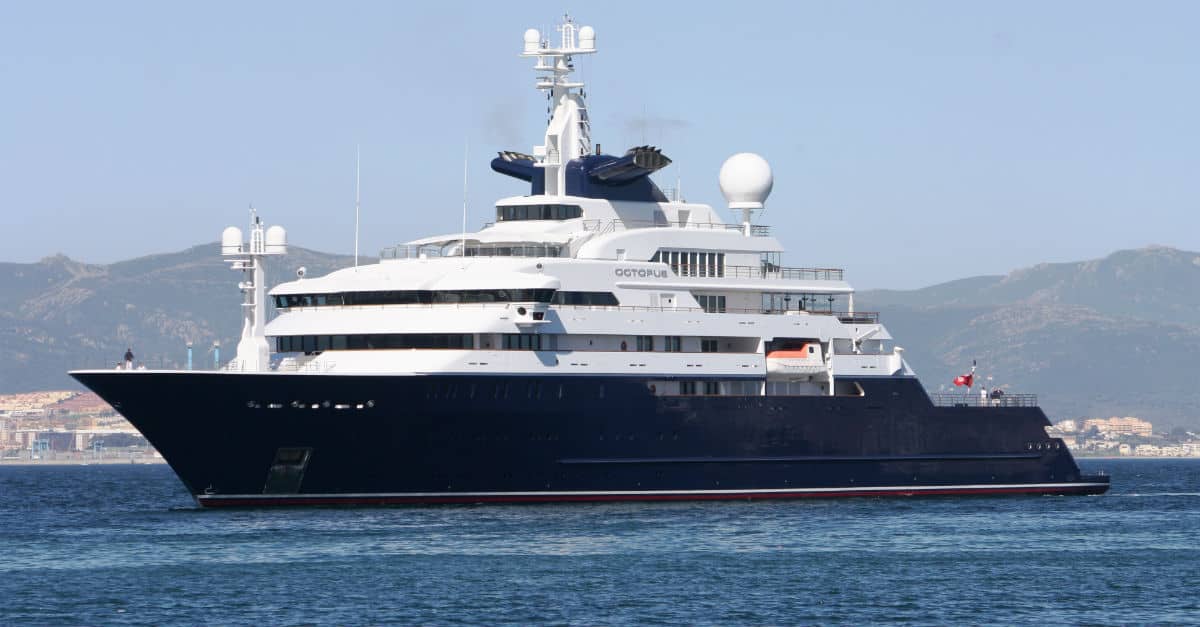 31. Bradley Cooper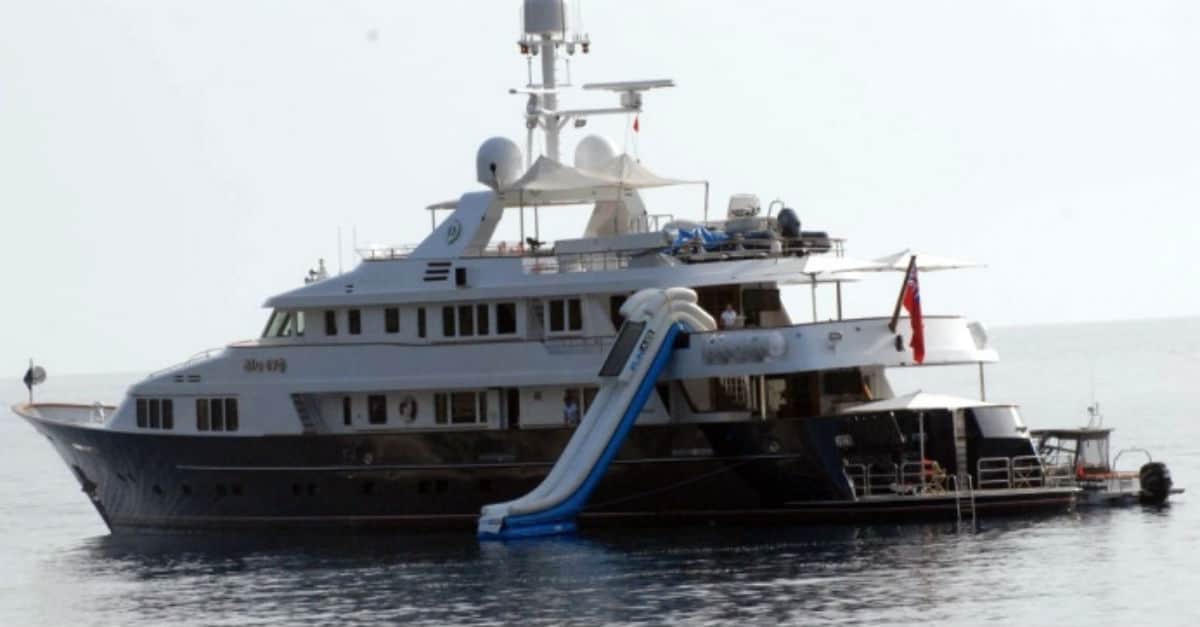 This picture was undoubtedly taken during one of Bradley Cooper strips along the Amalfi coast with his then girlfriend. However, don't be fooled. This boat is not his. Bradley likes to charter boats instead of owning them because he's so busy. Therefore, it's not uncommon to find him on yachts we've seen earlier like the Eos, or other famous charter worthy vessels. He's even been spotted on a small 50 foot yacht that he rented for the weekend to shadow his girlfriend and their friends back-and-forth between the coast and private quarters. It seems like with a star power he might be in the market for one soon, but you never can tell. He's been known to hobnob with the likes of Diane von Furstenberg, the Obamas and Andy Cohen. We expect yacht ownership to be in his future very soon!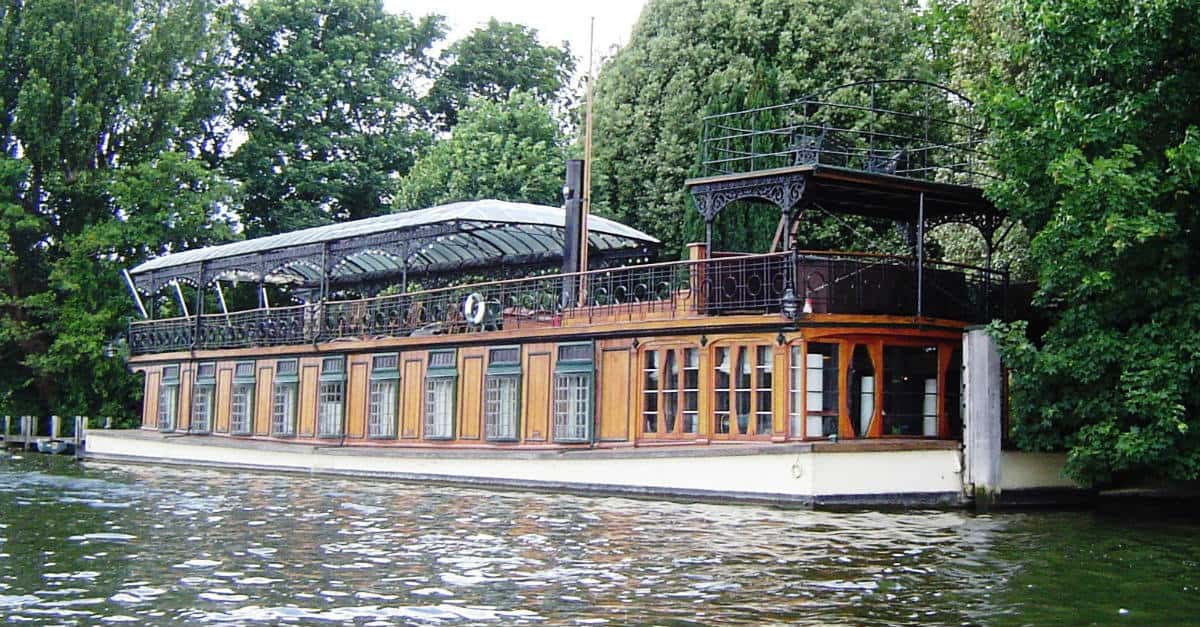 30. Paul Allen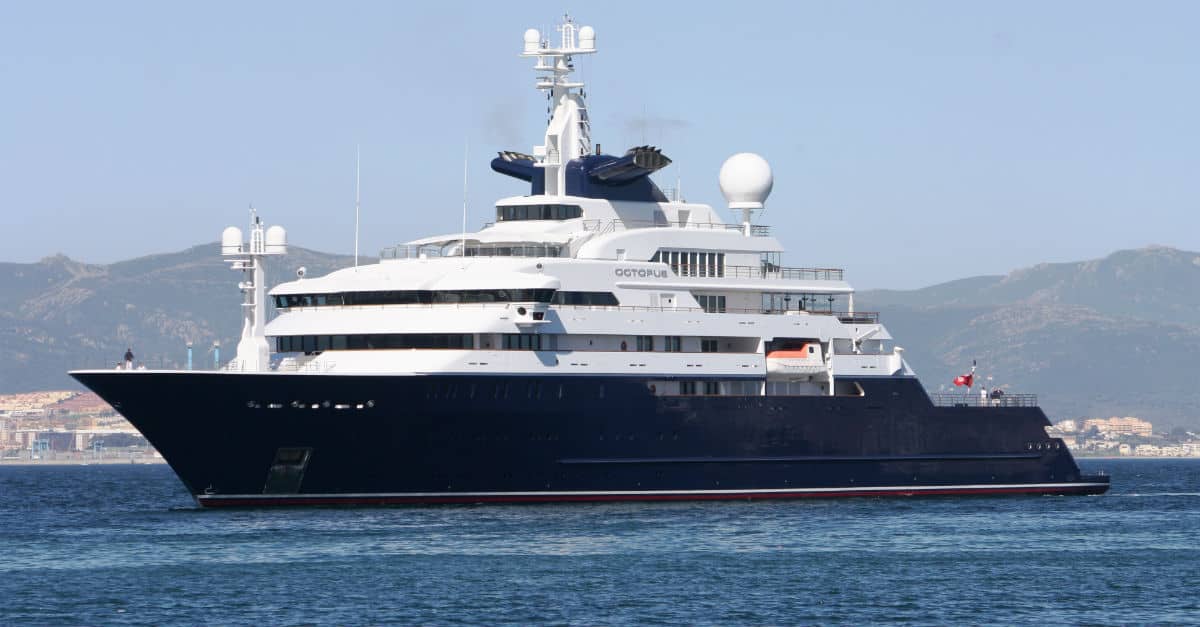 Paul Allen (Microsoft co-founder) has an estimated worth of $17.5 billion and his 414 foot yacht, Octopus, costs right at $200 million. It's insane too. On board you can find a swimming pool, two helipads (and helicopters), a basketball court, movie theater, recording studio, comfort for 26 guests via 41 suites. Yet, here are some things you don't know. Octopus costs $384,000 a week to maintain, has a permanent staff of 60, has two submarines, a 63 foot shuttle boat (what??!??), and the on board pool has a glass bottom.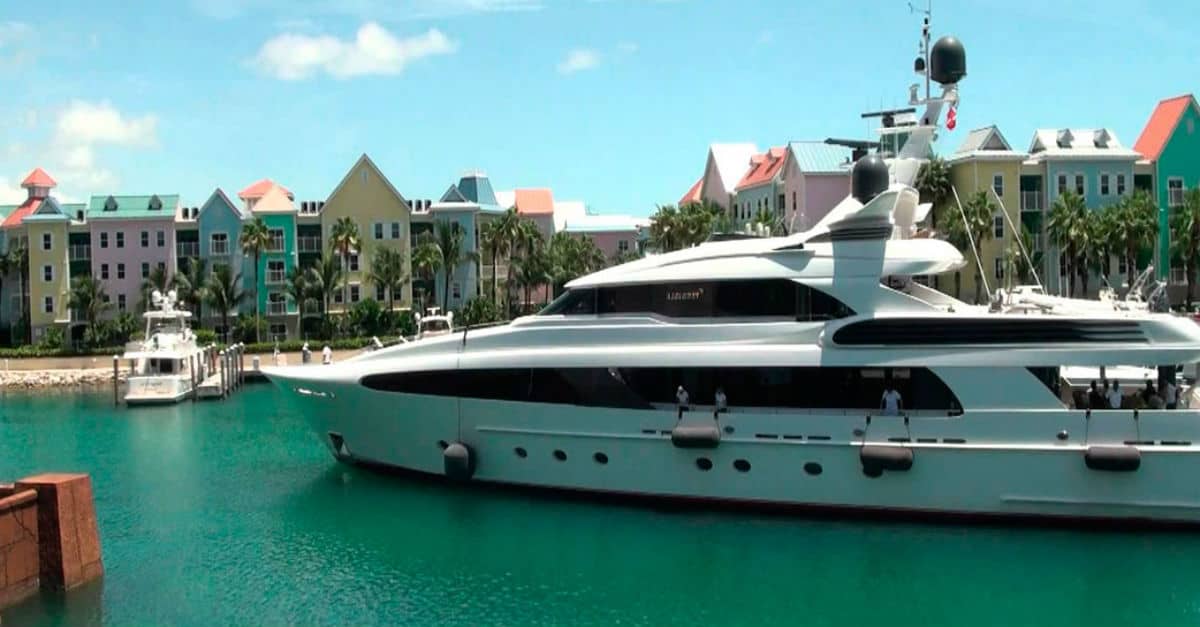 29. David Gilmour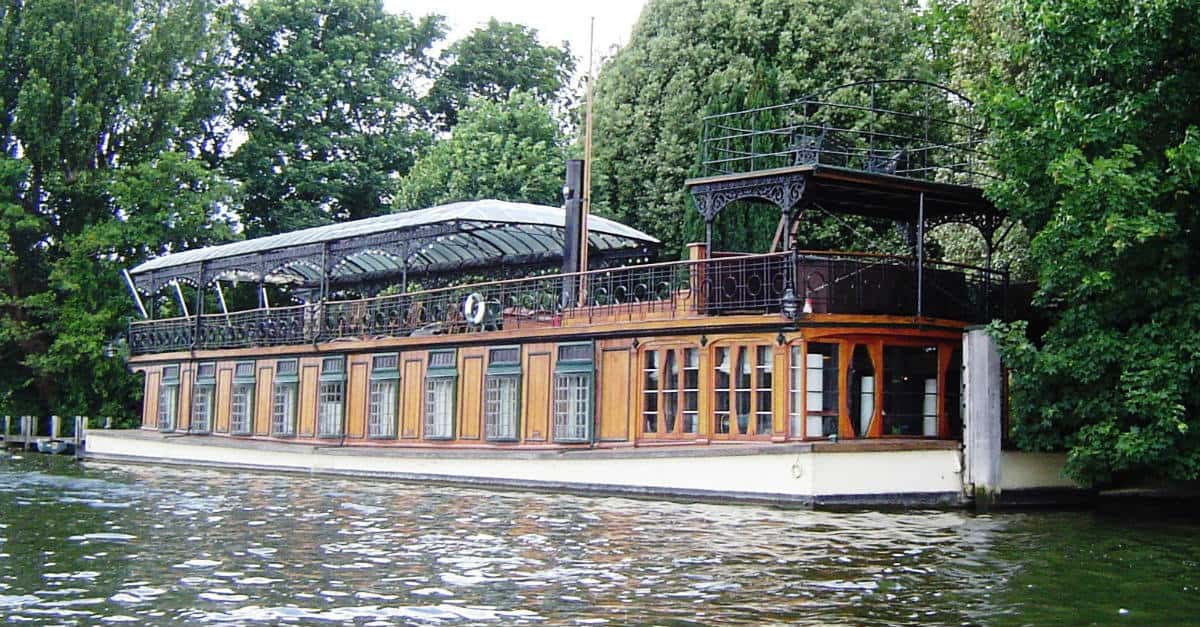 Yeah, this is not your average super yacht. David Gilmour opted for a more sedate and old-fashioned theme. At 27 meters long, Astoria has seen a lot raucous of rock and roll antics since it's owned by famous Pink Floyd guitar player David Gilmour. Originally built in 1911, It was made for Fred Karno and astutely designed to accompany a 90-piece on deck orchestra. When Gilmour acquired the yacht in 1986, converted it into a floating recording studio with 3 cabins, kitchen, bathroom and a large bar/saloon. Pivk Floyd recorded part of their last three albums on board. Gilmour also recorded several of his solo releases on the yacht as well, which is permanently anchored in the River Thames.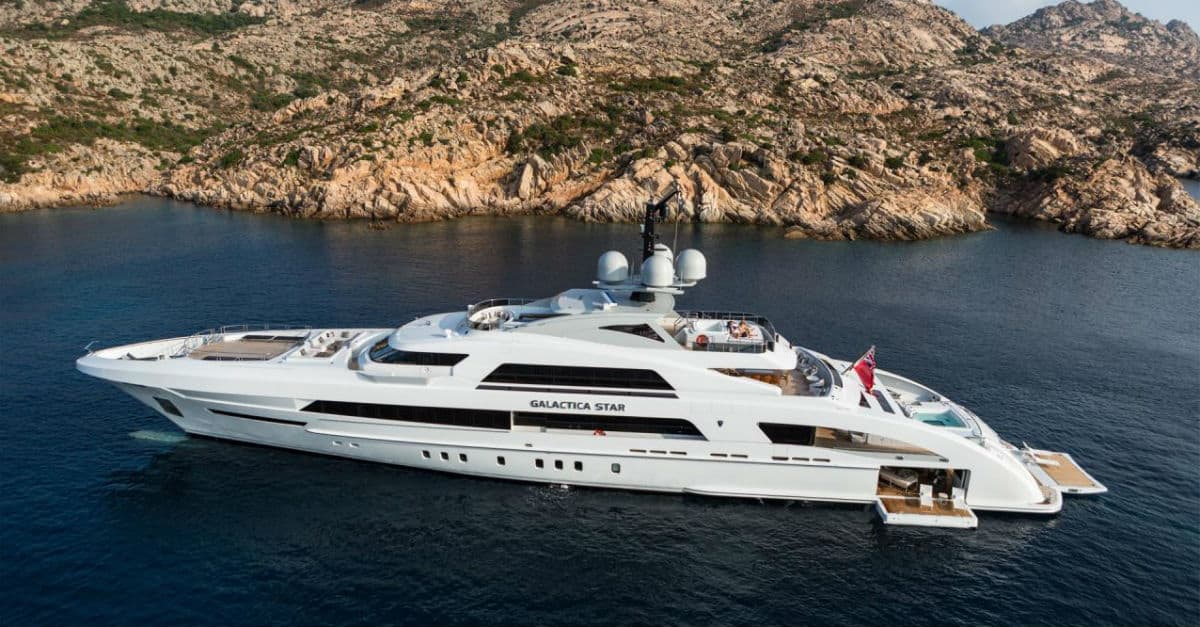 28. Michael Jordan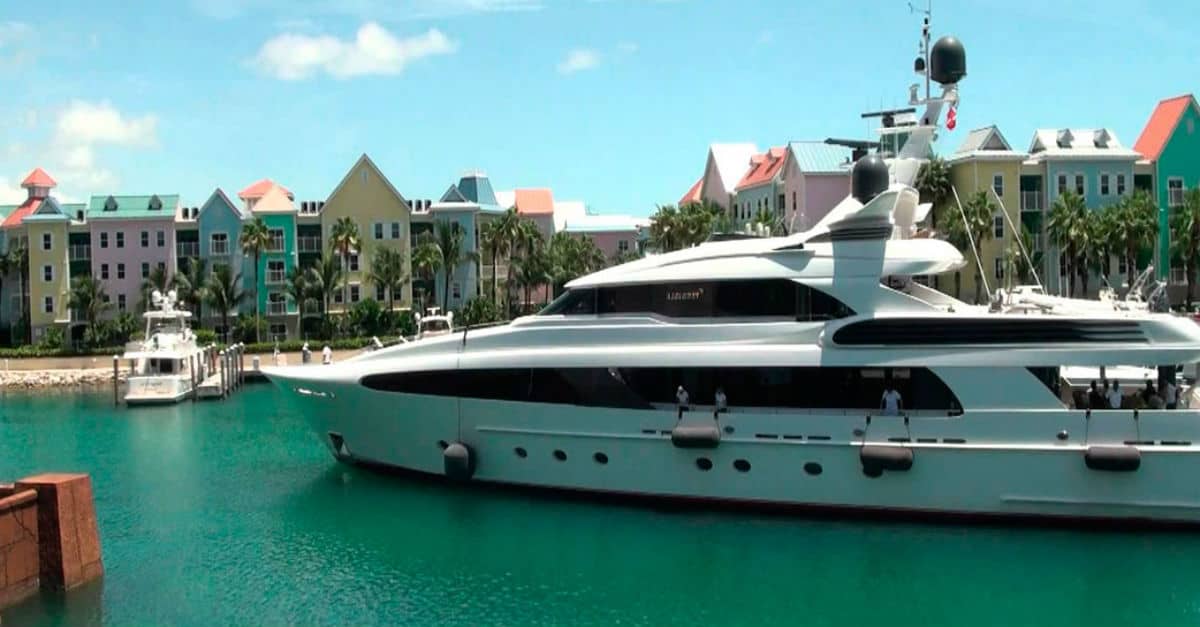 Basketball god Michael Jordan owns a mega yacht named Mr. Terrible. Of course, keeping with his love of fine things the yacht features a bar, Jacuzzi, dubinga wood staircase, and art deco Tropicana style decor. Also, there's a special fishing section on board for storing rods and live bait, as well as an underwater camera to spy fish underneath the yacht. Mr. Terrible offers four state rooms, each themed with their own style and color, and dining room complete with chandelier. The 154 foot long vessel also has an outdoor dining space and is available for charter for the paltry sum of $179,500 per week.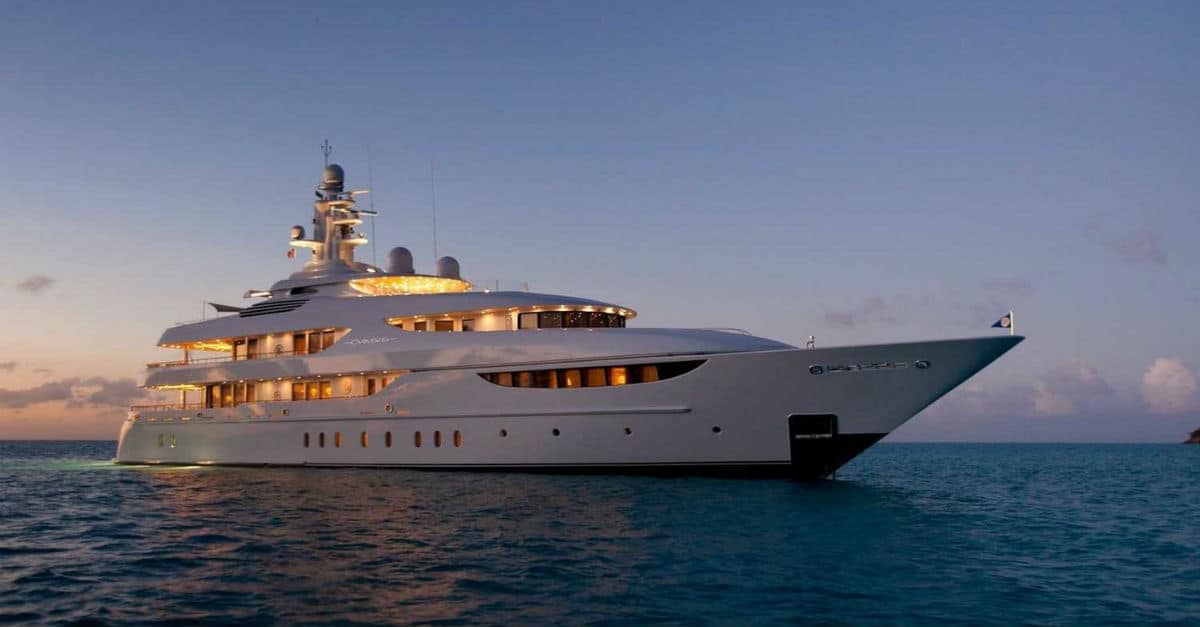 27. Beyonce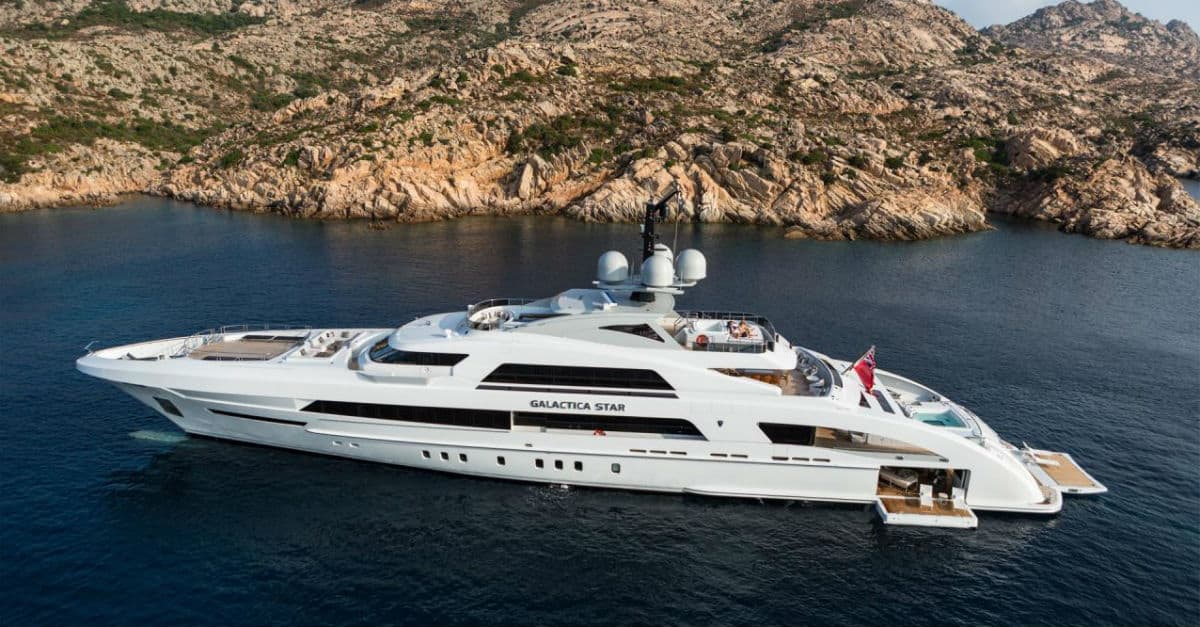 Okay, so Beyoncé is one of the many female celebrities who own luxury yachts and boats. Maybe nobody put a ring on Beyoncé's yacht because it's scary as hell. The 213 foot long vessel is named Galactica Star for one thing. Yet, to be fair it houses 12 guests and also features amazing amenities like an onboard swimming pool, Jacuzzi, and helipad. To clarify the "scary as hell" part this yacht is not really owned by Beyoncé. Kola Luca, famed Nigerian play boy, actually owns the yacht and doesn't lease it out. So, the fact Queen B can hop aboard anytime she likes causes a bit of green eyes jealousy among celebrities because somehow Beyoncé gets to take Galactica Star out for a spin anytime she wants. Of course, she just has to pony up $900,000 for that privilege. Yet, when your Queen B, some things aren't an issue.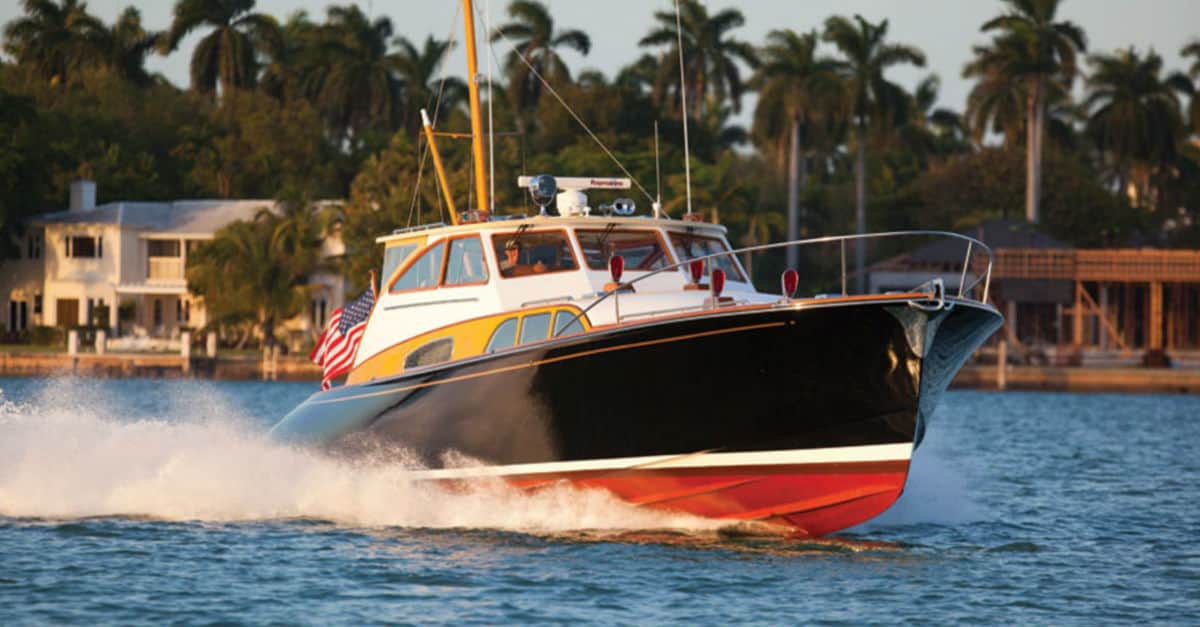 26. Eric Schmidt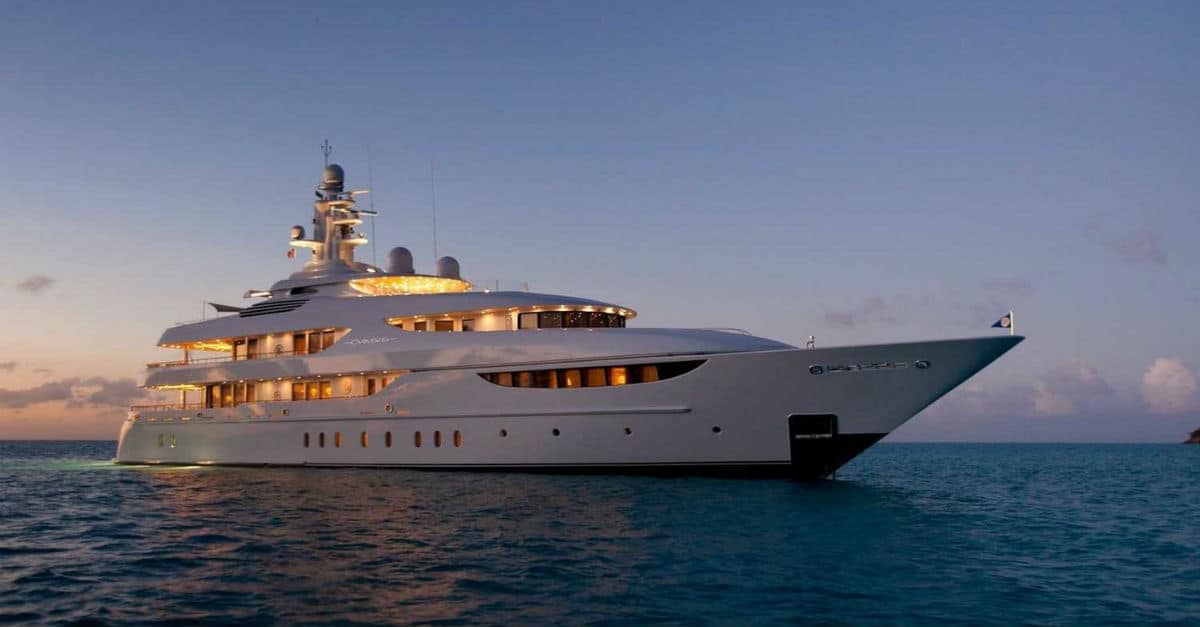 "Are you not entertained?" That could be the question asked by billionaire Eric Schmidt's yacht Gladiator. Better known as Google, he has a $14 billion dollar net worth. Gladiator costs $25 million dollars to build and is worth every penny. He holds an equal number of ten guests and ten crew and separate quarters and cabins designed for each. Oddly enough, no information can be found on the original owner. We know Schmidt acquired Gladiator in 2018 after selling his previous yacht, Oasis in 2017 for $40 million. The original price tag for that one was $72 million!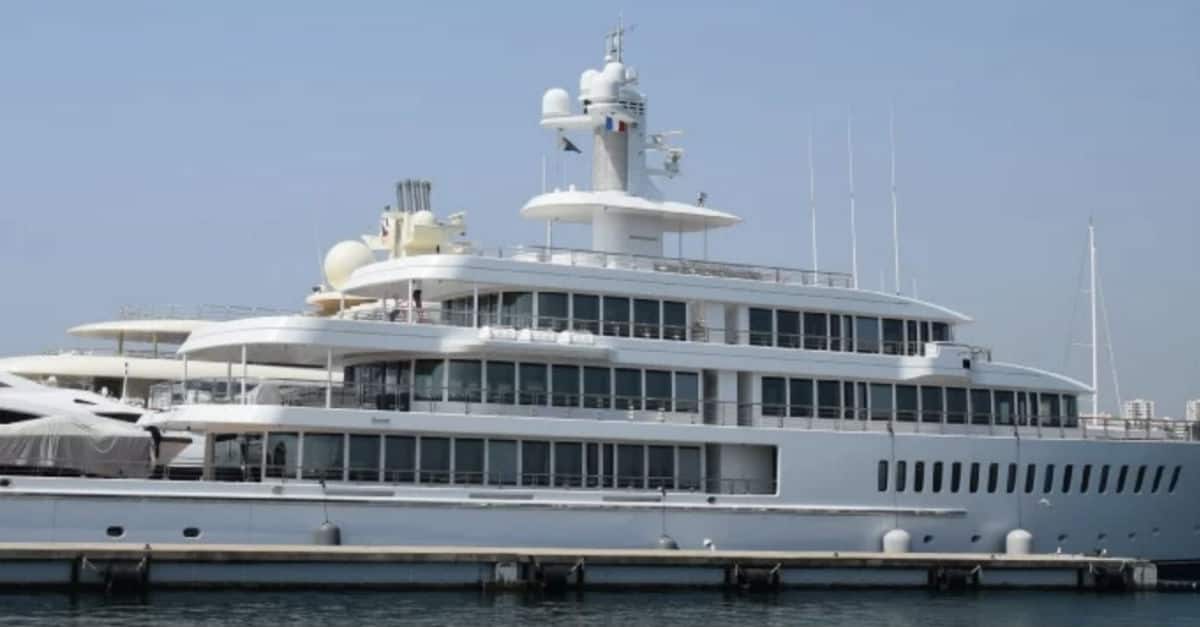 25. Billy Joel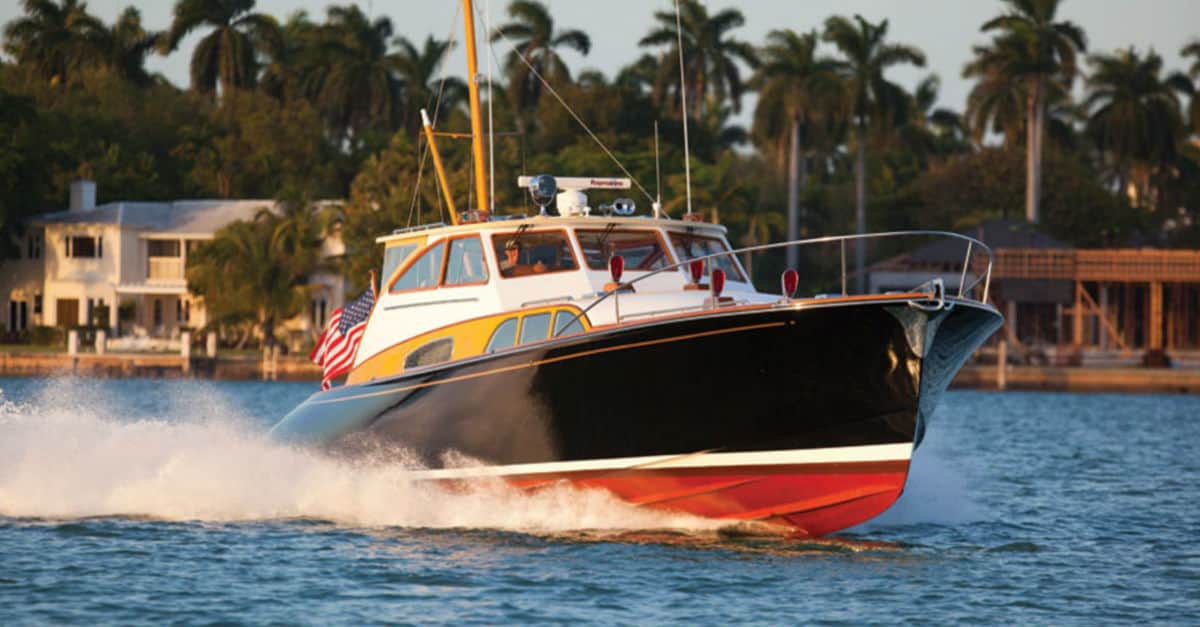 Okay, so here's a little known fact about Billy Joel. Evidently he has an alternate career as a yacht designer. Of course, he's a yacht fanatic who's owned many over the years, but prefers vendetta. That's his commuter yacht and was designed to be a replica of a classic 1920s Gentleman's commuter yacht. This is one of five he owns. He converted one to store several of his pricey motorcycles, and his commuter yacht can go about as fast as they can. Vendetta glides over the open water at speeds exceeding 40 knots! This is possible because vendetta is powered by two twin 1,300 horse power MAN diesel engines which are mated to a Power Vent Marine drive system which translates to minimal engine noise. Impressive!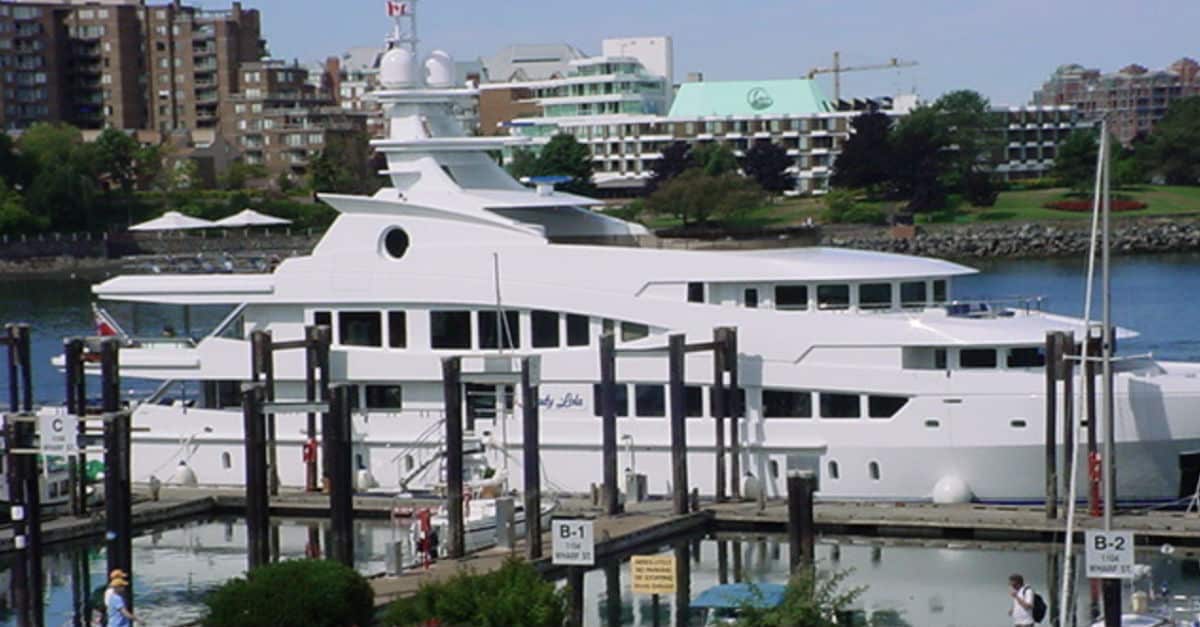 24. Larry Ellison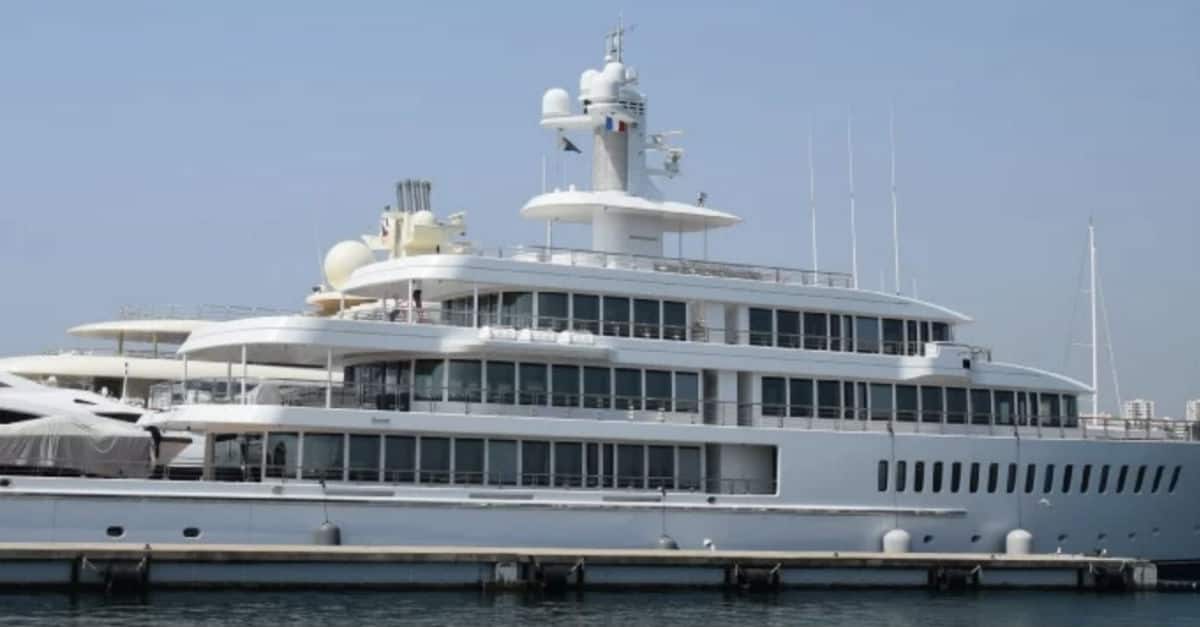 What does the founder of Oracle do with all of his money? Buy a 288 foot super yacht! Its nine cabins can accommodate 18 guests while 10 cabins serve as crew quarters for and additional 23 people. Built in 2011, she has a max speed of 21 knots and costs a cool $160 million to build. The yacht goes by the name Musashi, however it's not the only yacht Larry has owned. His other yacht, Rising Sun, was equally impressive. She was 452 feet long and Larry considered that to be problematic. According to him, Rising Sun was too large for most yachting destinations so Musashi serves a a downsized replacement.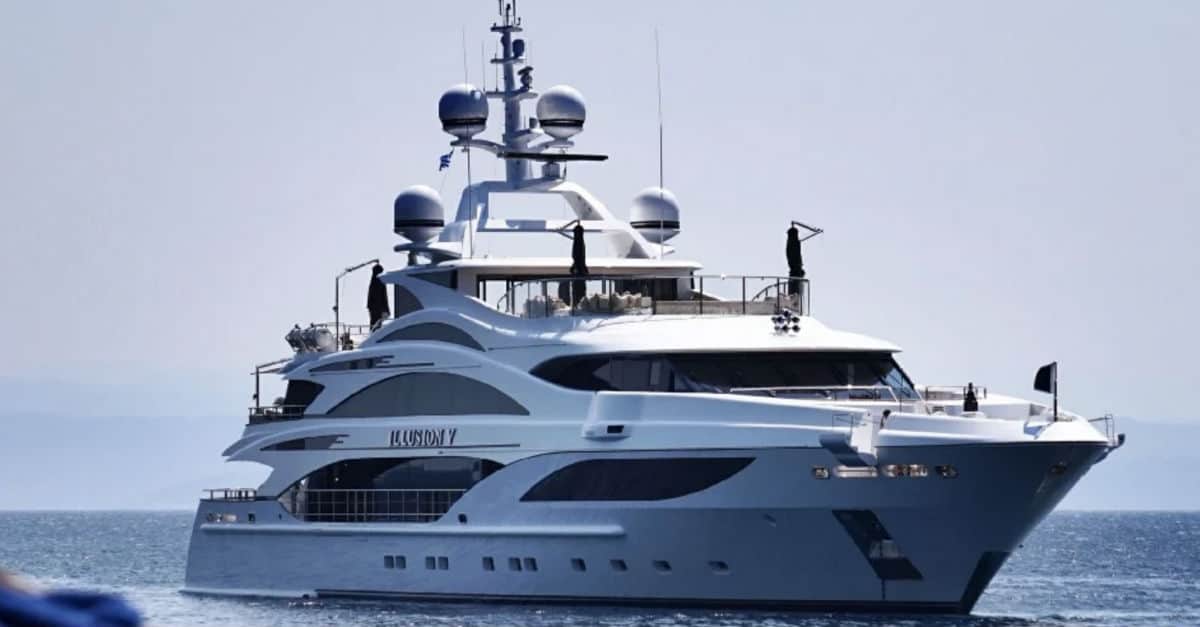 23. John Travolta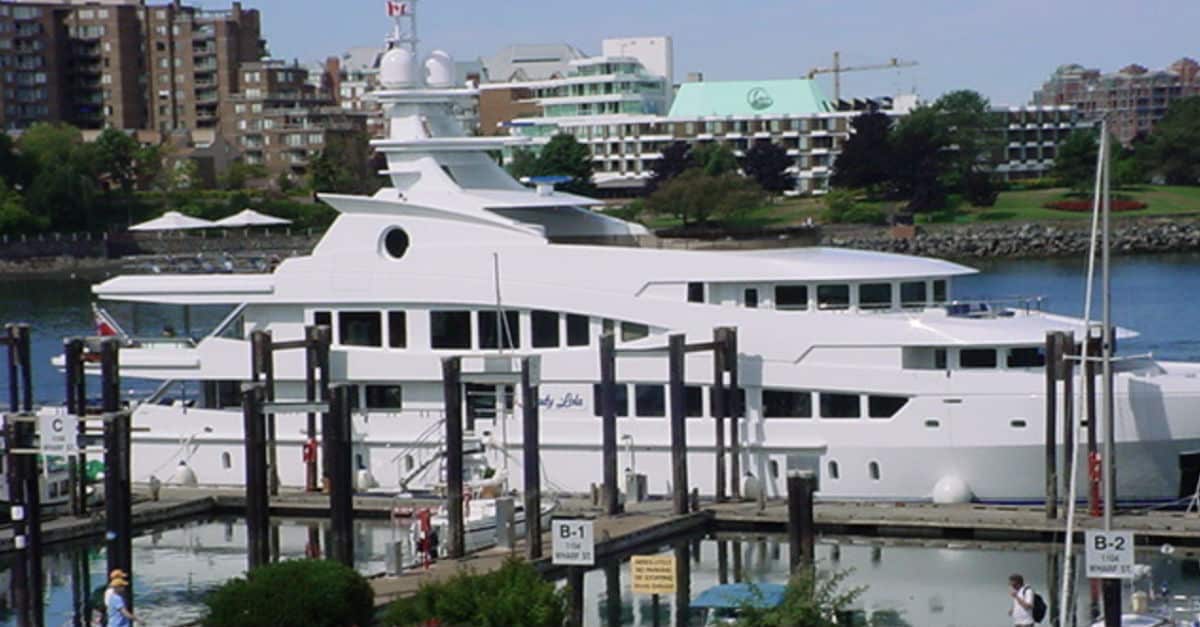 John Travolta and Gwenyth Paltrow have a lot in common. They like to charter the same boat. the Silolona (Gwenyth even chronicled her adventure on Goop). And John, well we typically think of him as a plane guy, but he loves to charter super yachts for family vacations. Chartering the Silolona means heading to Indonesia. Key features are the on board BBQ, swim platform, deck shower, kaykas, water skis, snorkeling gear, and on hand diving instructors. Silolona can hold ten guests with its five cabin capacity. So what's the cost of renting a beauty like this? A mere $82,000 per week. Who's in?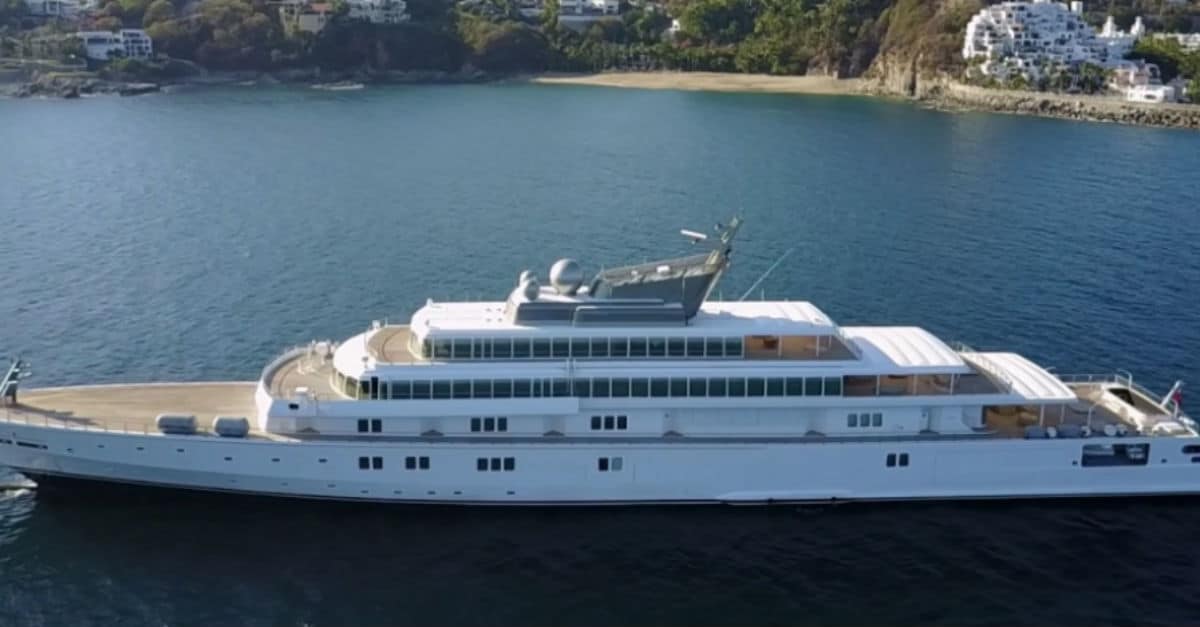 Sir Phillip Green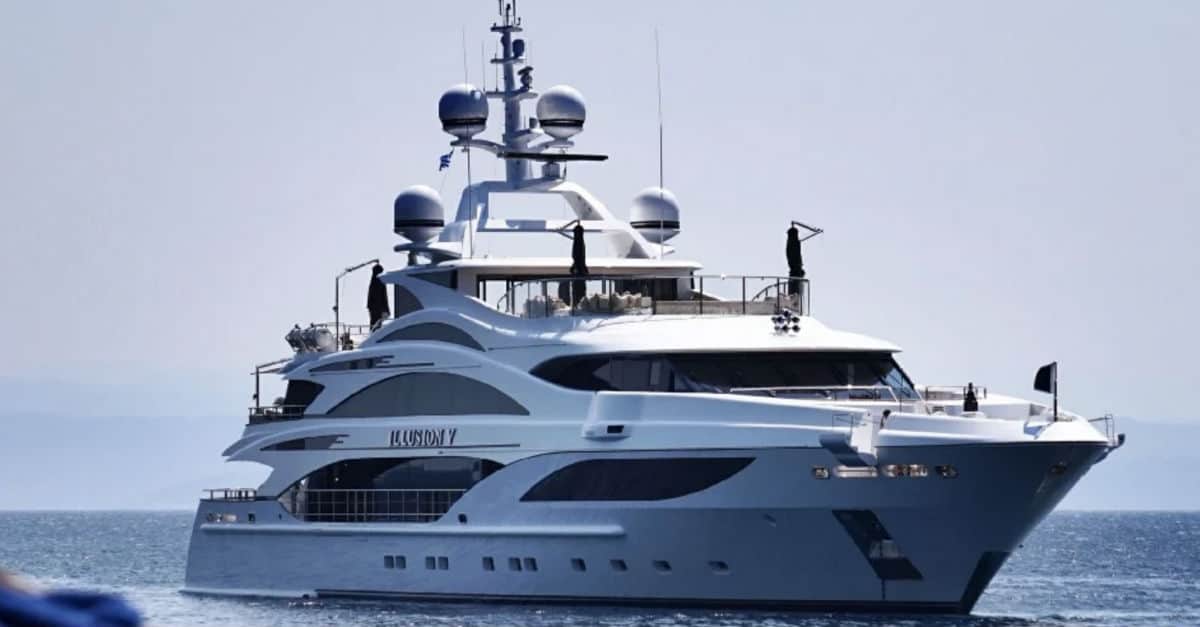 Fashion mogul Sir Philip Green is known to have a thing for cats. He has his own super yacht named Lion Cub. It's a super yacht measuring 206 feet long with a price tag of $40 million. It offers all the comforts of home, at least for billionaires. Inside are six lavish state rooms with space enough to keep 12 guests comfortable, in addition to cabin space for 16 permanent crew and other staff. Usually, you can find Lion Cub docked in Monaco, where guests enjoy things like a dedicated bar, on deck swimming pool and spa. There is also a state of the art surround sound system in the Jacuzzi, nice! These are the type of toys billionaires can afford when they have the means to do things like hire Destiny's Child and Andrea Bocelli to perform at their son's bar mitzvah.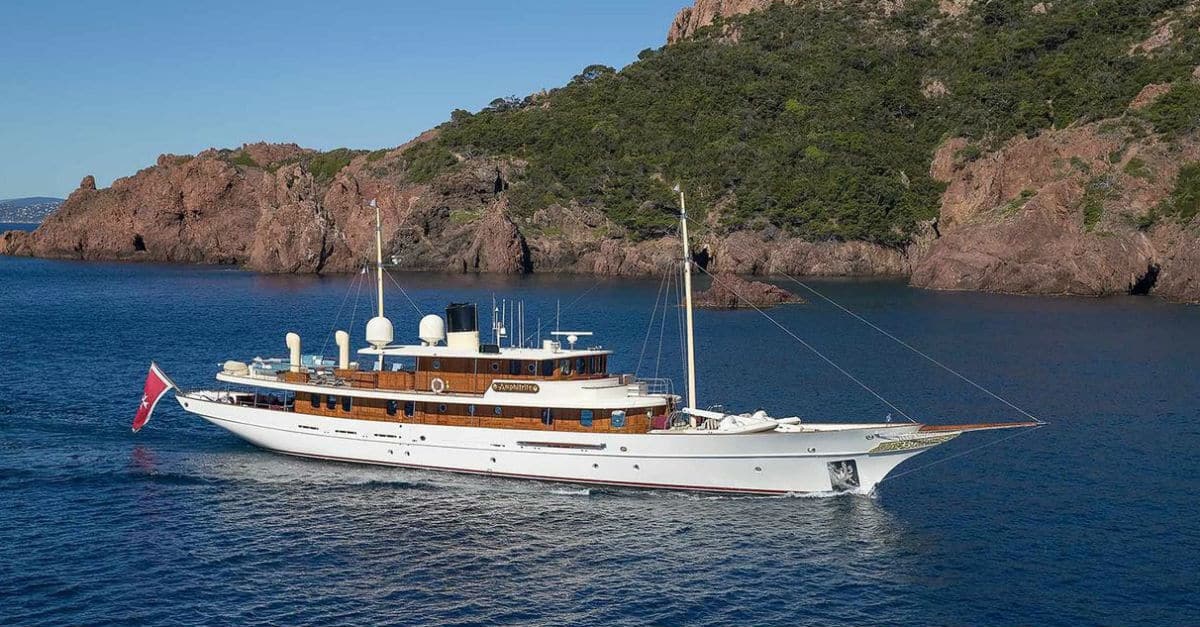 Oprah Winfrey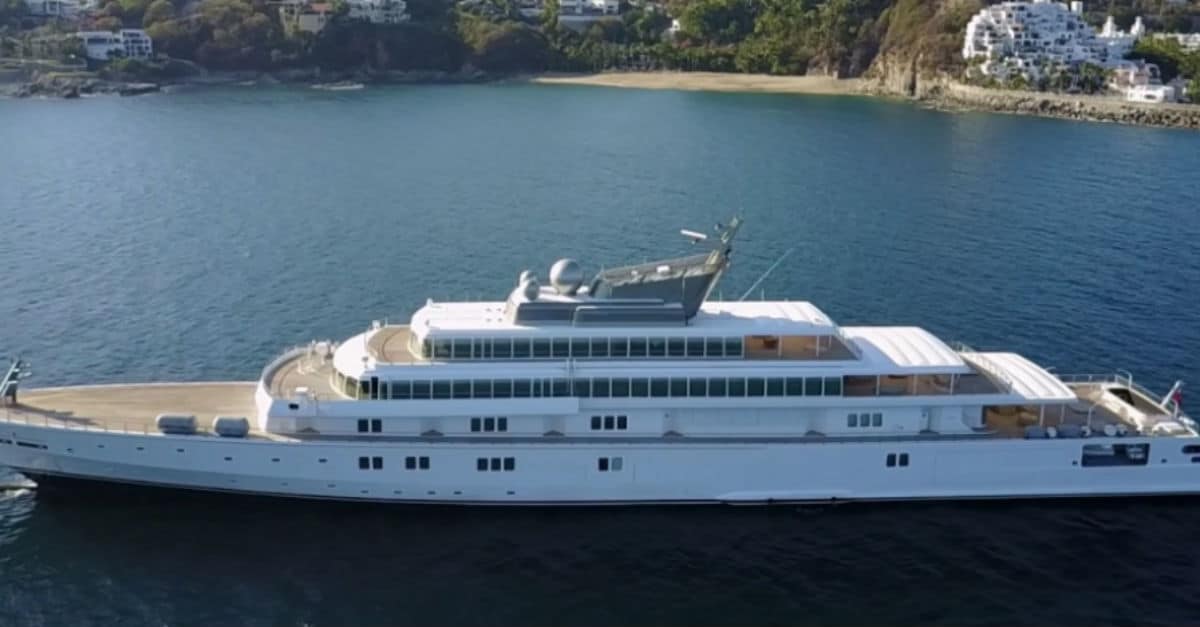 Oprah Winfrey has a nice little 60 million Dollar yacht. Trending is the billionaire's best friend. On board accommodations feature six rooms for housing up to 12 guests and 10 onboard permanent crew members. Oprah loves to host people on her yacht. Former guests include Princess Beatrice, the Obamas and Russell Crowe. We wonder if they all hopped inside the featured Jacuzzi that can fit as many as 10 people. Who knows? Maybe they enjoyed the gym, sky lounge or multiple dining rooms complete with their own fully stocked bar. If you want to charter Trending, you can. She costs $238,500 per week. That doesn't include expenses, or amenities (like on board staff) just the cost of renting the yacht. What can we say? Oprah ain't cheap!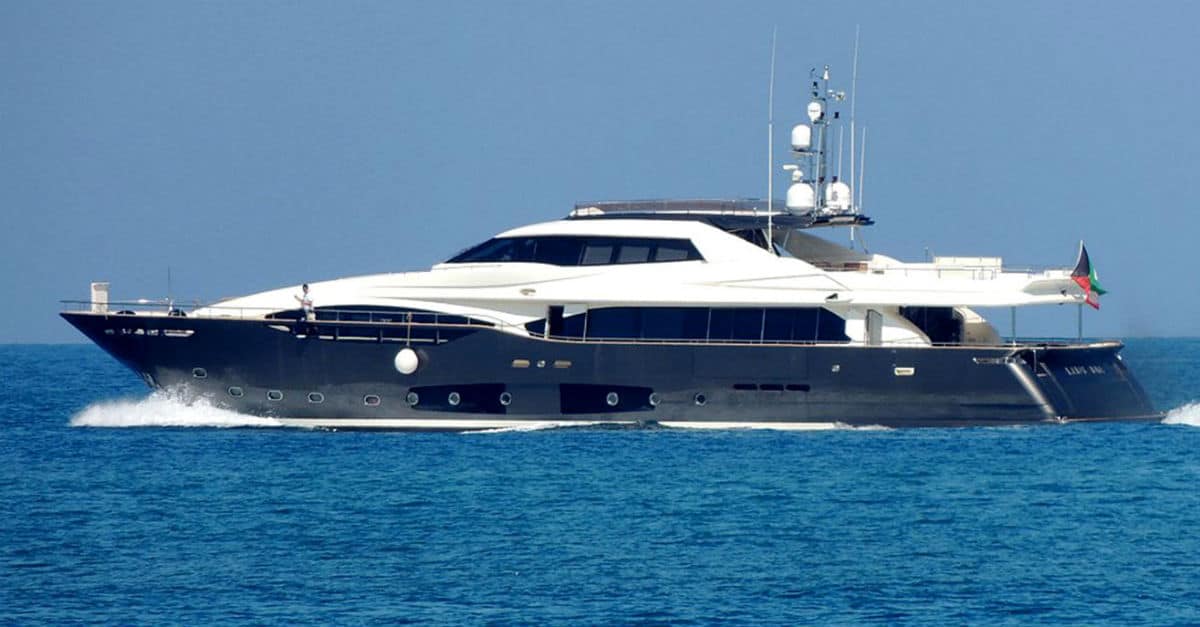 22. J.K.Rowling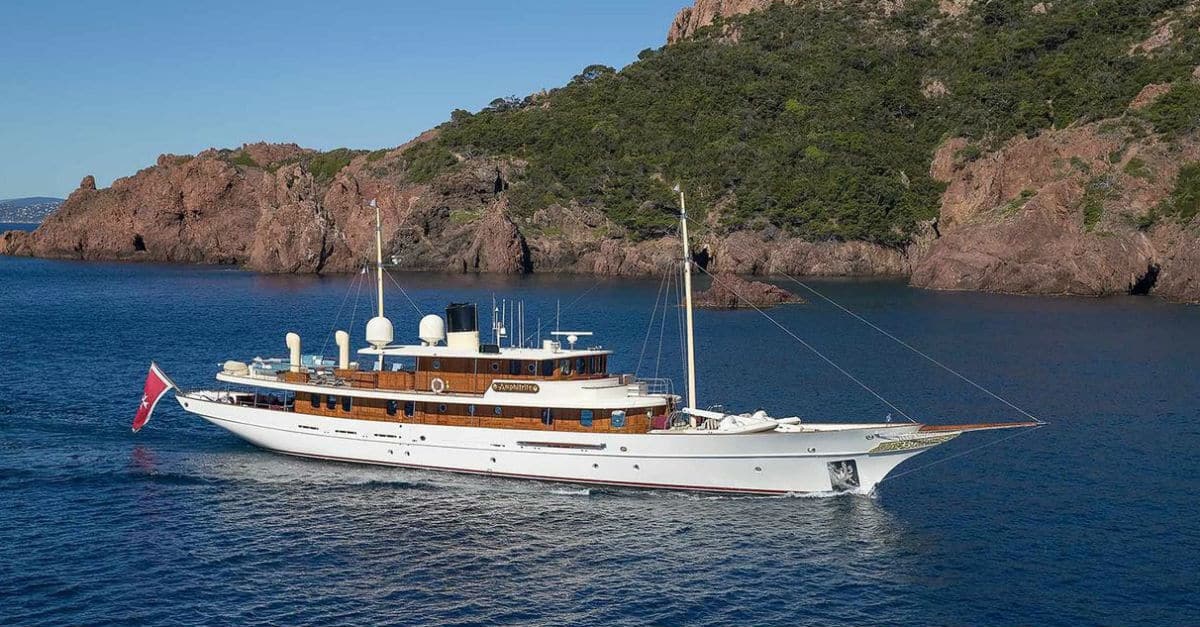 Does this look familiar? Yeah, that's because J. K. Rowling bought it from Johnny Depp. He renamed the yacht Amphitrite after he married Amber. Evidently, she was of the Greek goddess variety. Anyway, Rowling purchased the yacht (which cost over $20 million) for its comfort and style. It has five cabins for crew members and five for guests, as well as a decided Bohemian style salon, water skis, kayaks and multiple entertaining areas. Oh yeah, each room also includes a skylight and wine bar for ultimate relaxation and comfort when you come back home after a long day on the water. The156 foot long yacht what is even more beautiful than she was under the ownership of Captain Jack Sparrow.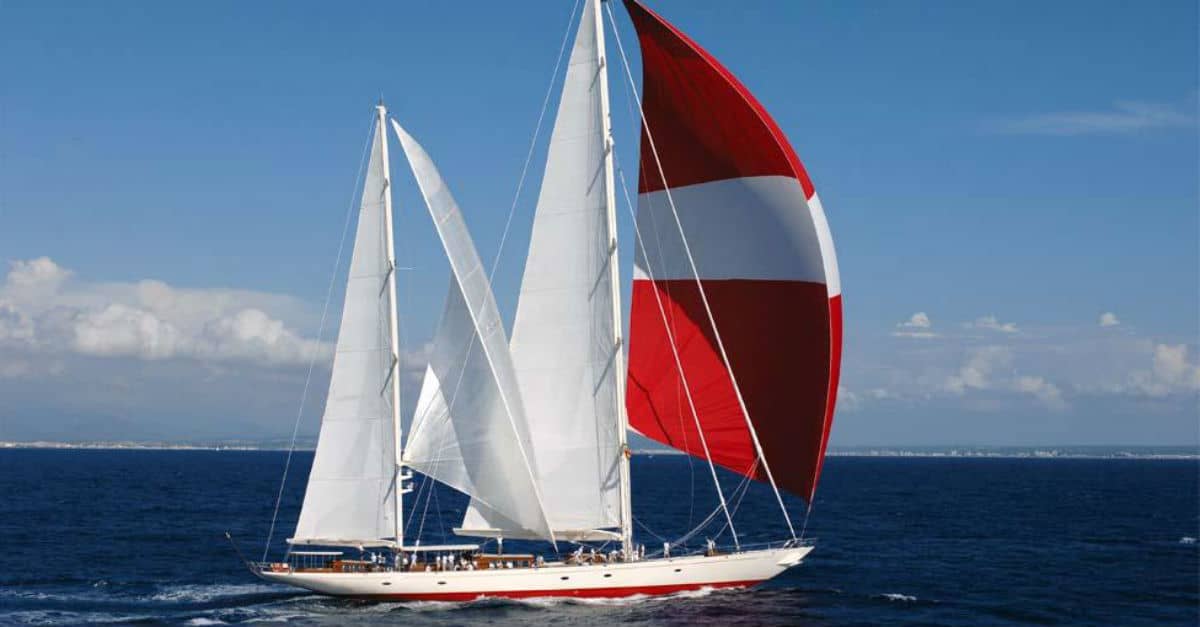 21. Brad Pitt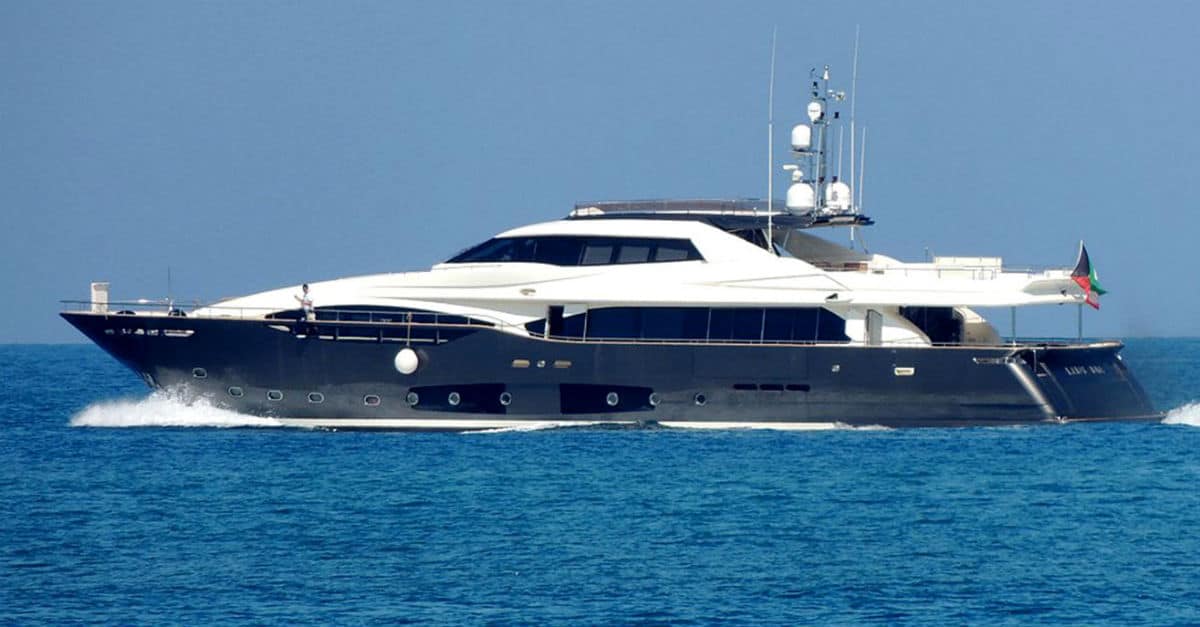 Brad Pitt spent more than $320 million on his super yacht when he was married to Angelina Jolie. Also, the pair spent another $200k to decorate the interior of the vessel which included custom woodwork by Razzardi. Cool features on the yacht include tech that can apparently disrupt digital cameras (perfect for foiling paparazzi photo op antics). However, even with all of the money spent on customization and privacy, they have never used the watercraft for personal use. They regularly rent yachts, but have never used their own. Non-use speculation points to the fact that Brad and his family lean more towards classic sailing yachts. Oh well..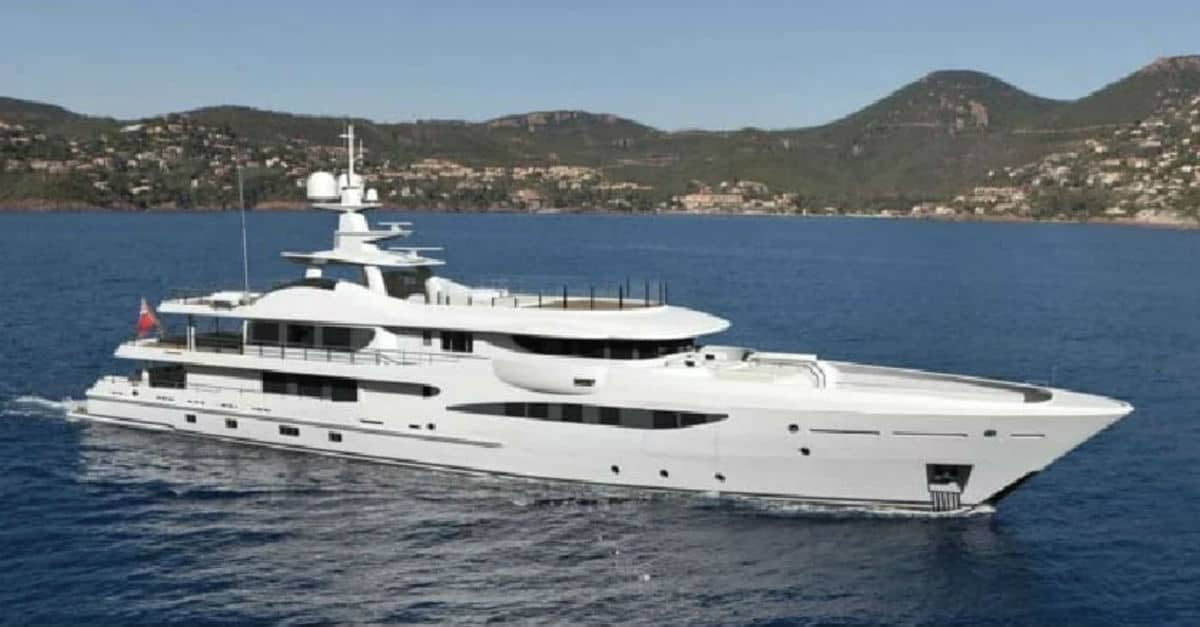 20. Adele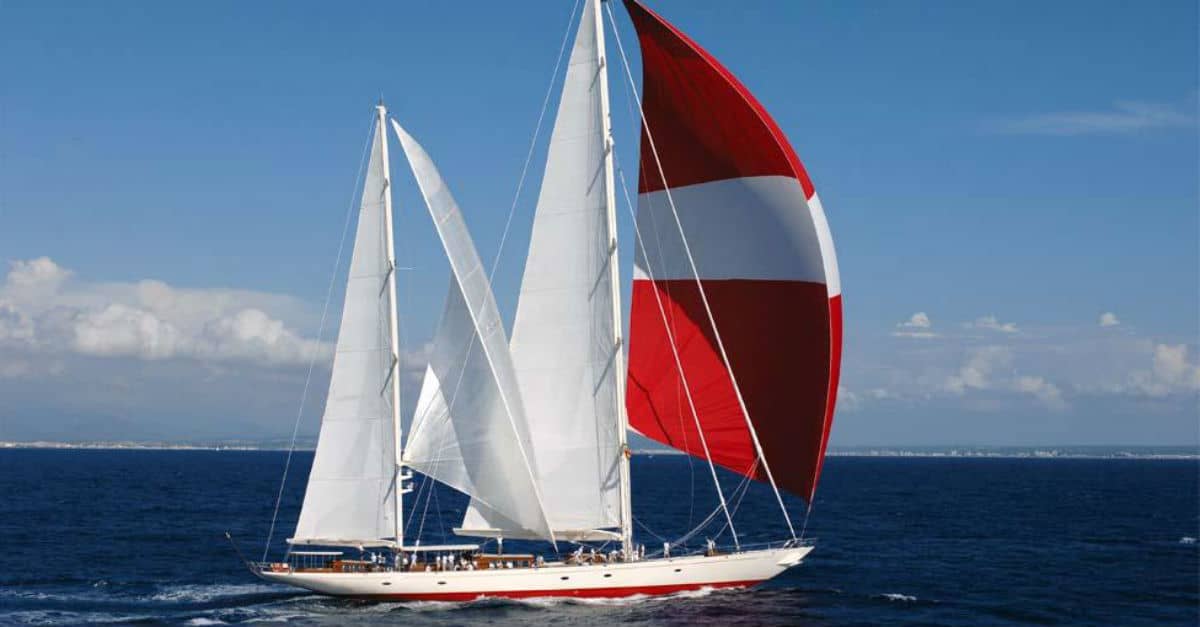 Adele owns a sailing yacht by the same name. Her Luxury yacht is a little more than 179 feet long. Built by Vitters in 2005, she features a 9.5 meter beam and has a draft of 4.8 meters. The all aluminum body whole powered by engines generating 1,000 horsepower each give her an impressive top speed of 14 knots. Her cruising speed is 13 knots, perfect for covering ocean in a timely manner. Adele's yacht has four cabins to accommodate ten guests total. Of course, we're quite sure she's hosted more than that on day excursions with friends or her epic deck parties.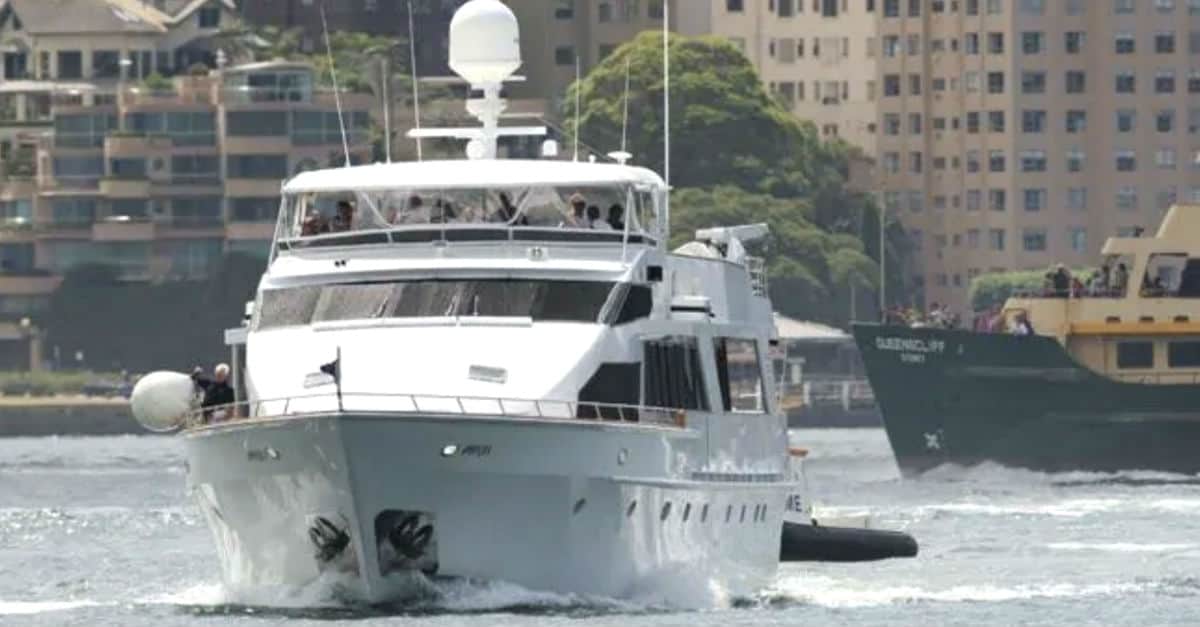 19. James Packer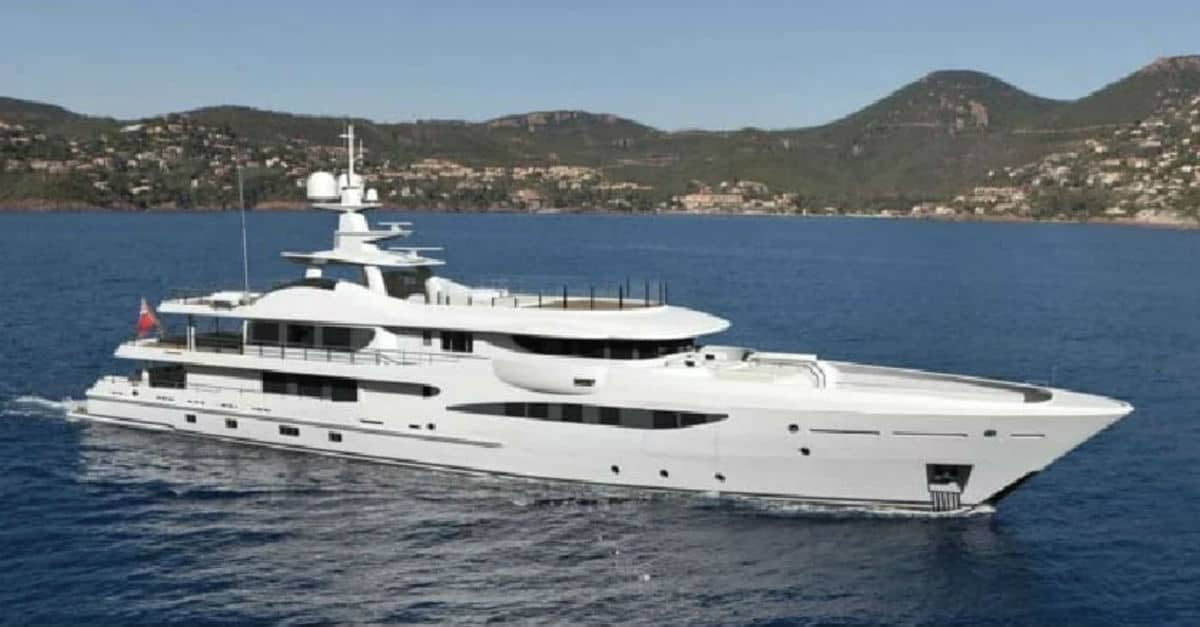 James Packer has one impressive yacht. It's 297 feet long and can comfortably house 12 people, yet has room for 25 sea worthy crew members. Also, if she leaves port before you're on board, no problem. There's a helipad on deck. Several celebrities have rented her for a week or two including the likes Leonardo DiCaprio and superstar Miranda Kerr. Off the side there's a massive waterslide and hidden swimming pool. The master ensuite features a spa bathtub with floor to ceiling windows/doors for unparalleled ocean views. In addition, this yacht is for those who are more intelligent. It features a library on board in addition to the gym we've seen with many others in our list.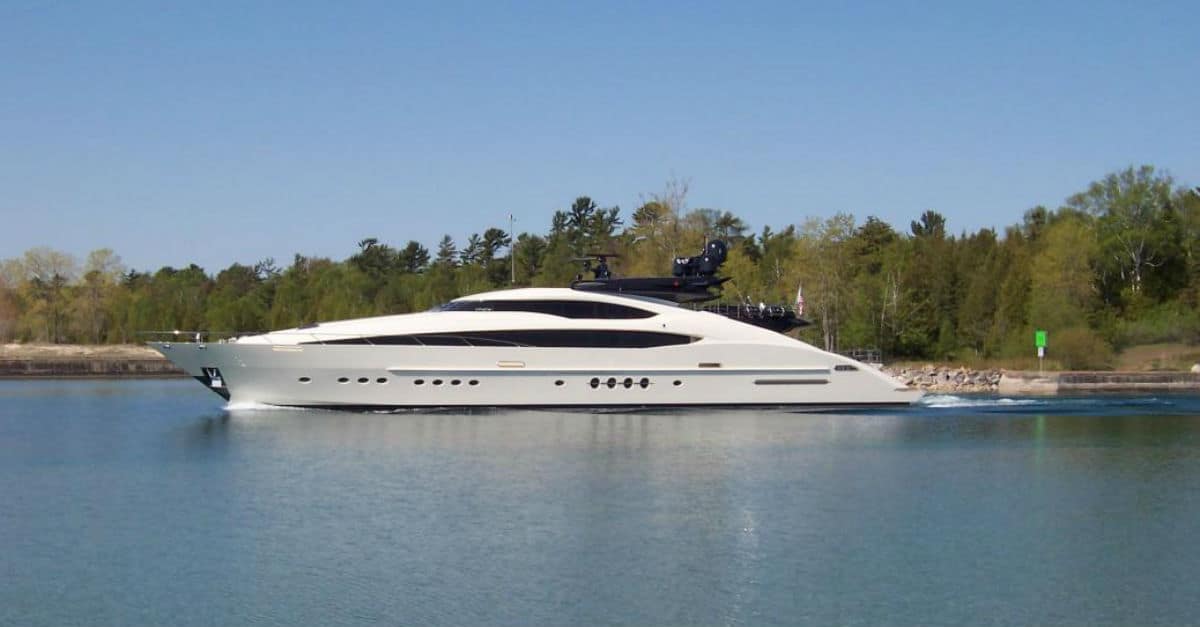 18. David and Victoria Beckham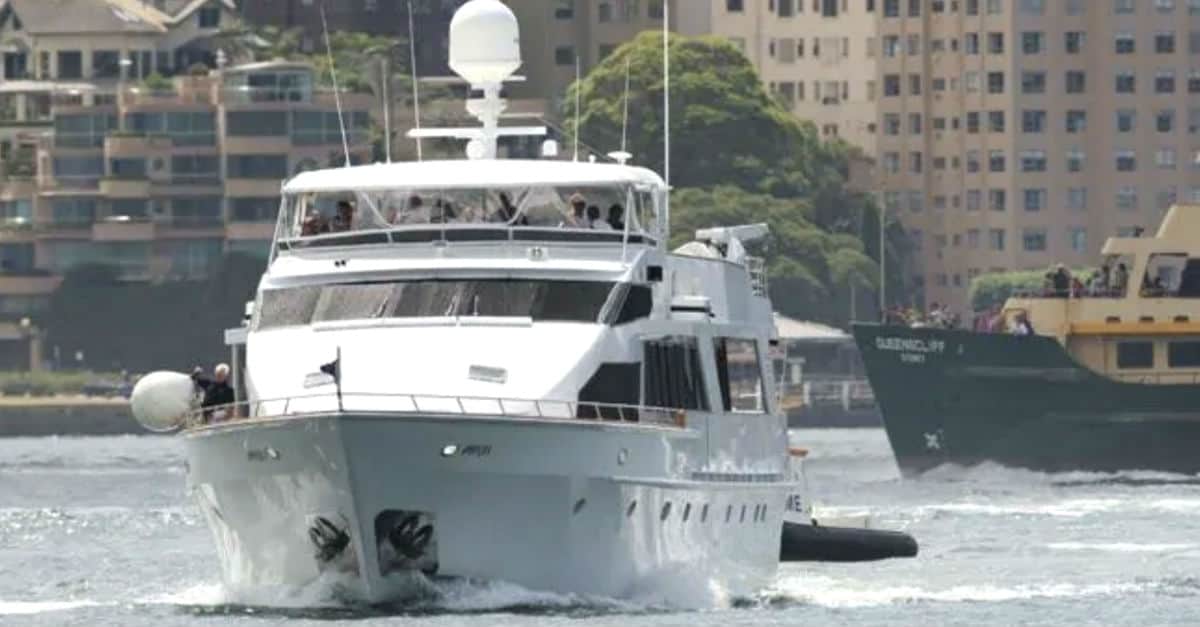 At least David and Victoria Beckham put their super yacht to good use. Seafair, as the vessel is known, is constantly used for family vacations and visits with uncle Elton. Yes, that would be Elton John. David's known him for more than 25 years. And, as far as super yachts go, this one is on the cheaper side. Seafair only cost $4 million to build and can comfortably fit eight guests with luxury accommodations. She's impressively long for such a low price tag, 94 feet, and features a fully equipped gym. Of course, if you see the Beckhams out and about don't refer to their yard as Seafair. Be trendy and refer to the nickname, the Sophisticated Lady. We have no idea what the reference is for, but we do know that's how most people know the yacht.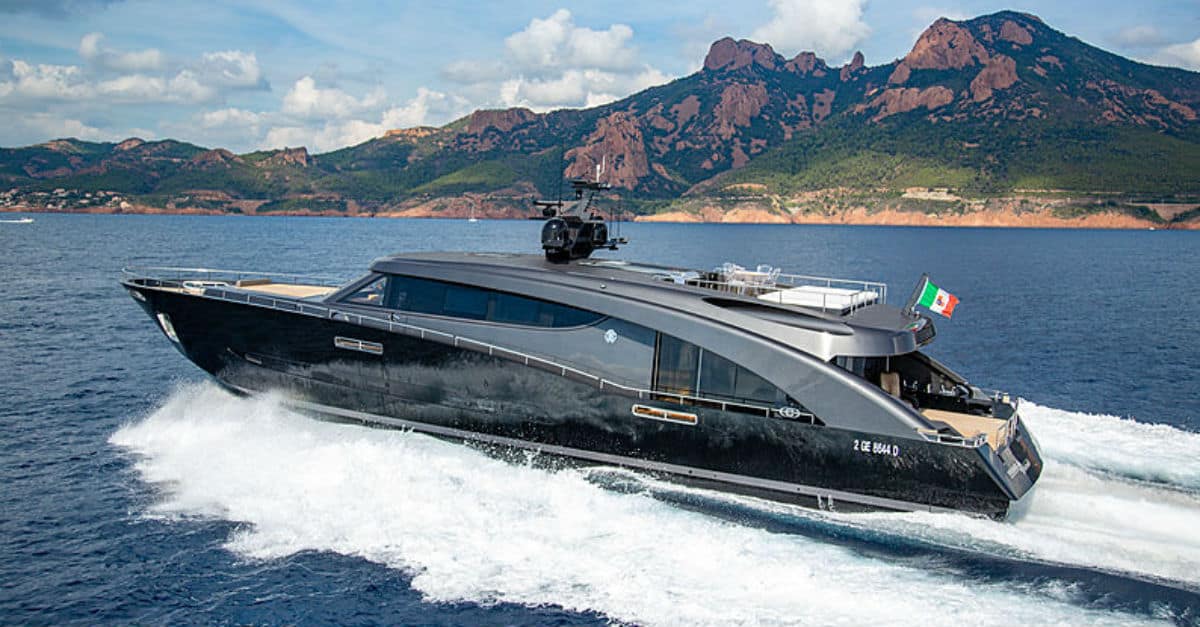 17. Calvin Klein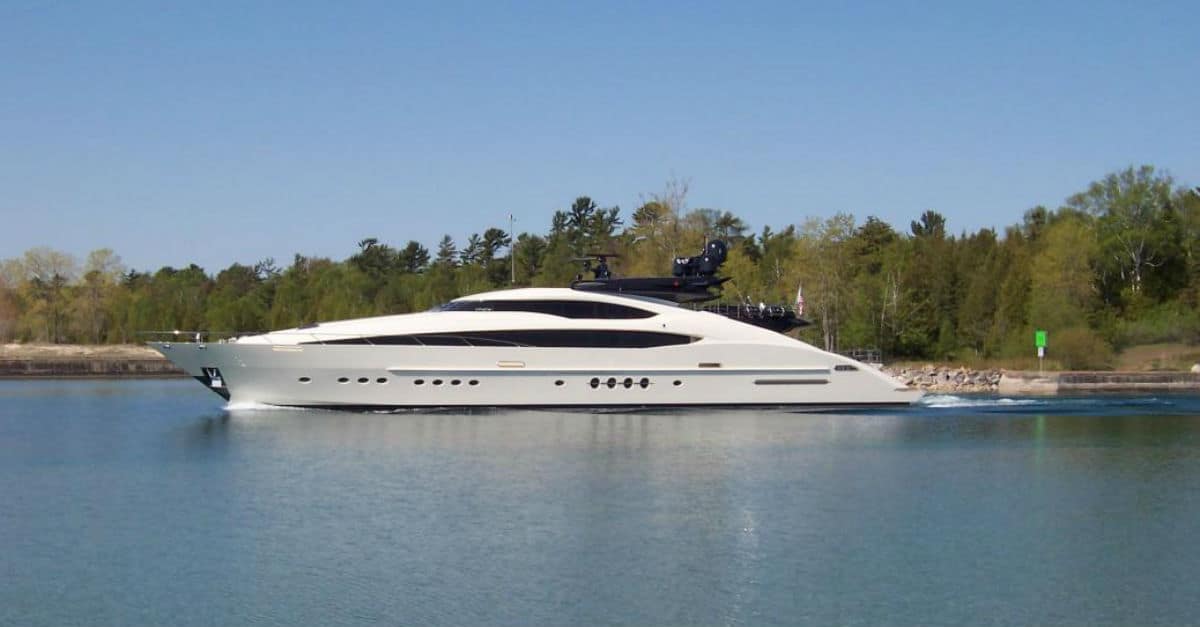 Calvin Klein owns one of the most sick bachelor pad type yachts you can imagine. Vantage has a decidedly masculine interior features creams, chocolate browns and blues all featuring designer fabrics. In addition, bleached teak and navy dyed high gloss Zebrano serve as stunning interior accents. The art is capable of 28 knots with a comfortable cruising speed of 24 knots. Inside, there are for entertainment systems to be in joyed by up to 12 guests. 60 rooms and and almost equal number of cabins for crew allow ample space for everyone. Guest quarters include features like a private study as well as his and hers bathrooms.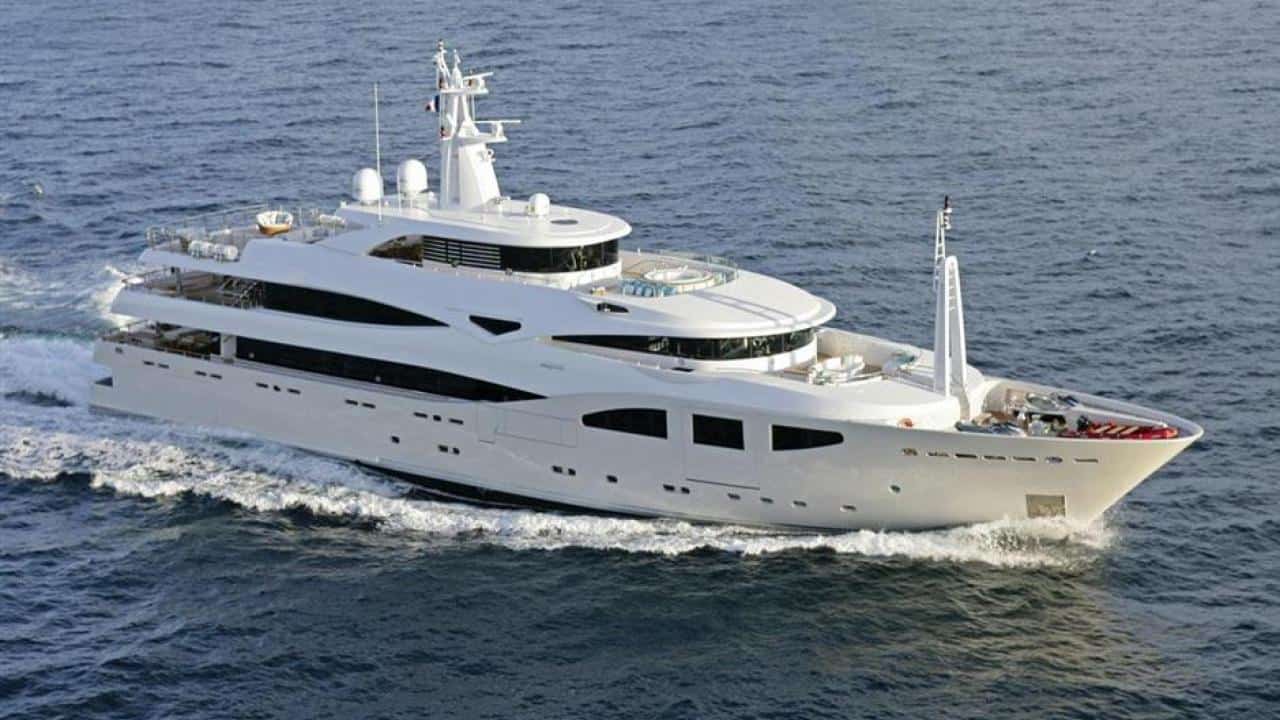 Roberto Cavalli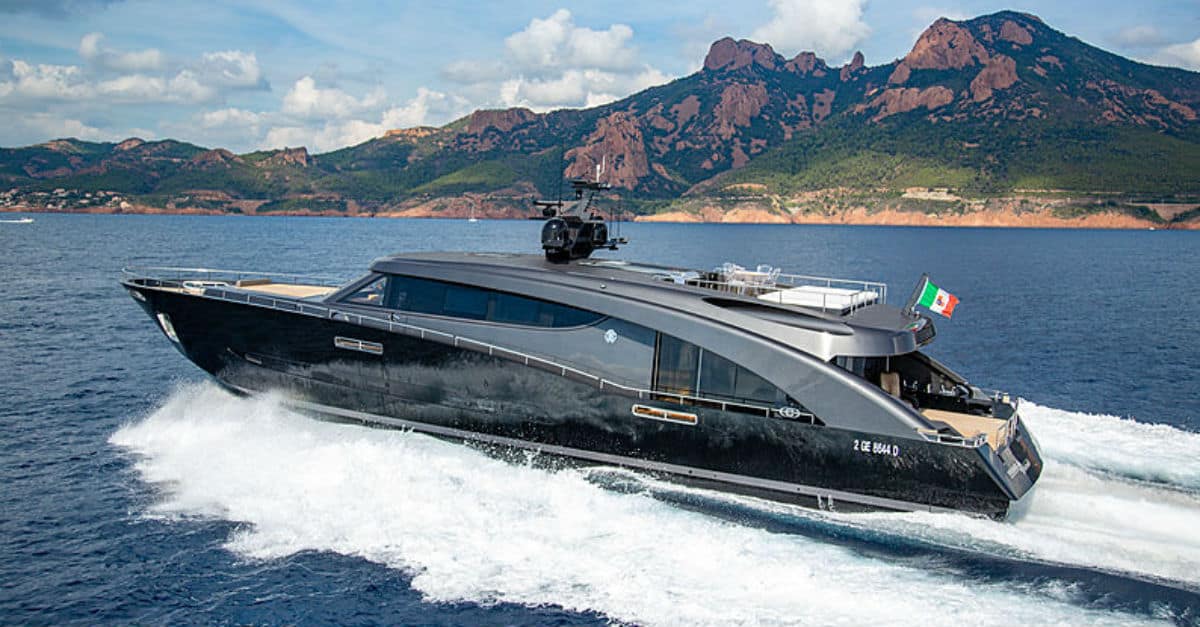 Roberto Cavalli is known for a few things, most notably being the inventor of sandblasted patterned blue jeans. His yard is just as distinctive too. No, it's not sandblasted, but it is very noticeable. With a price tag of $20 million, you can expect amazing things inside. You can also expect to find some wild things, like leopard print interior (rawr)! Freedom can accommodate six guests in addition to cabin space for four crew members. She is powered by three MAN diesel engines. This gives her a top speed of 42 knots! And, Cavalli owns a true private yacht. That's right, his is not available for charter like several others on our list. Consider it one of the perks of being a fashion designer worth half a billion dollars.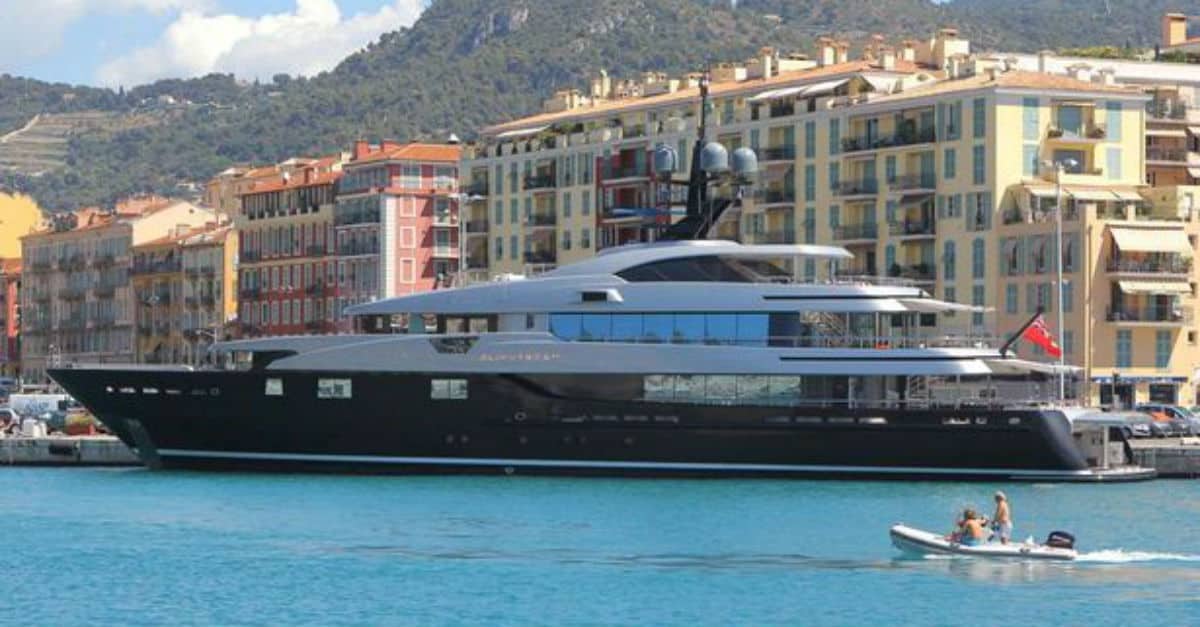 16. Sean "Diddy" Combs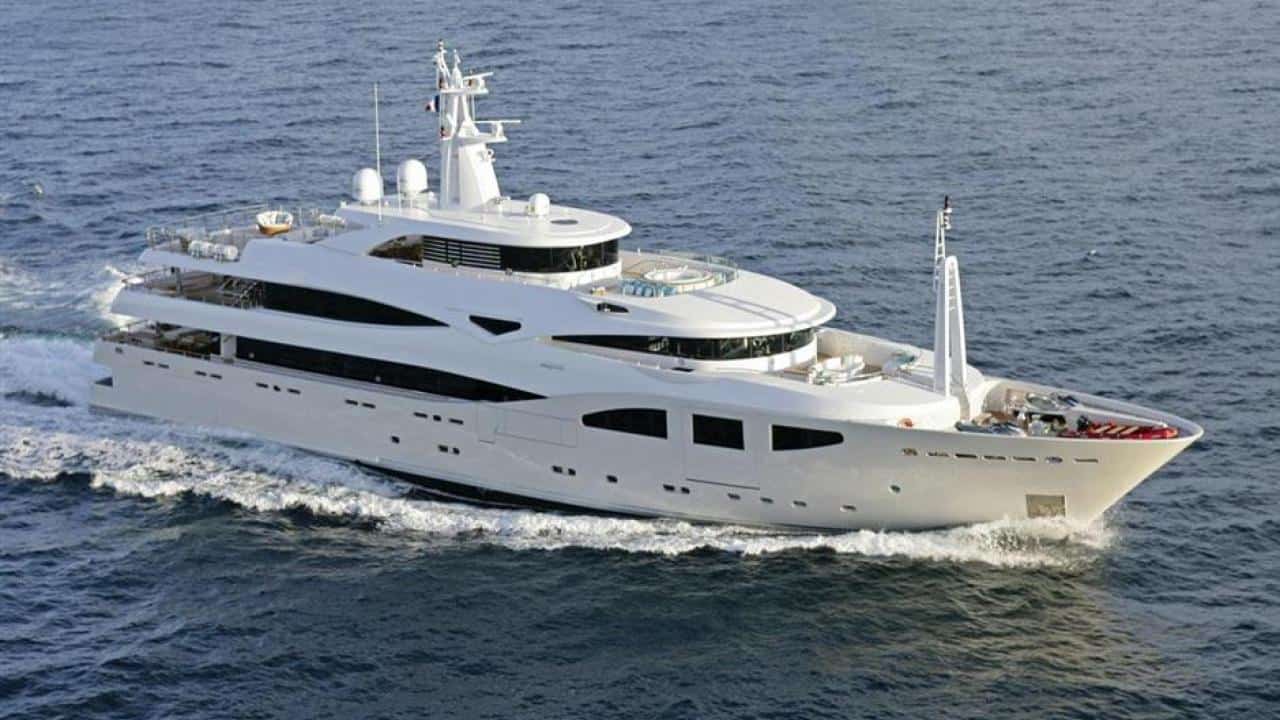 Sean Combs, otherwise known as P. Diddy, owns a $65 million super yacht. And, while it's not as large as many of the others we've seen featured on our list, his is so big it still requires 10 staff. On board Maraya you can find features like a party stage, massive projector screen, a full party floor and four built-in bar stowed on the top deck. One of the crew's full time jobs is to make sure there are always how chocolate chip cookies available to guests at all times. Ironically, this super yacht is a hand me down. Puff Daddy bought the yacht from Eric Schmidt, otherwise known as Google's executive chairman. At the time, the 194 foot beast cost him about $72 million. However, Sean has also been known to charter other yachts as well, so it's good to see he's not just tied to his own $72 million play toy.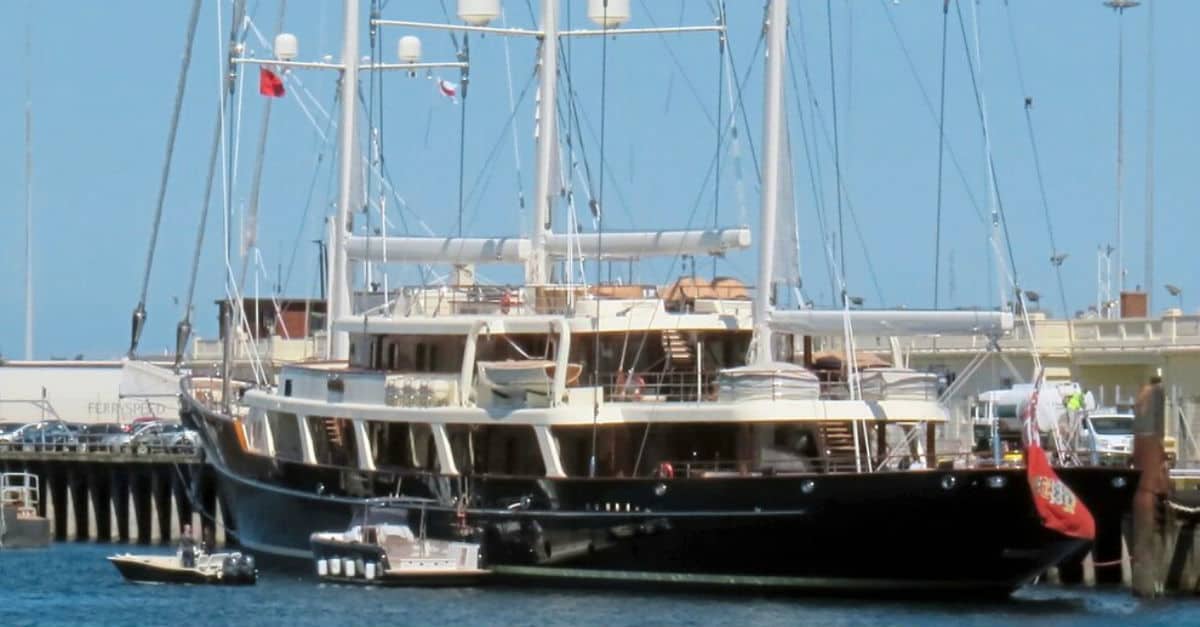 15. Simon Cowell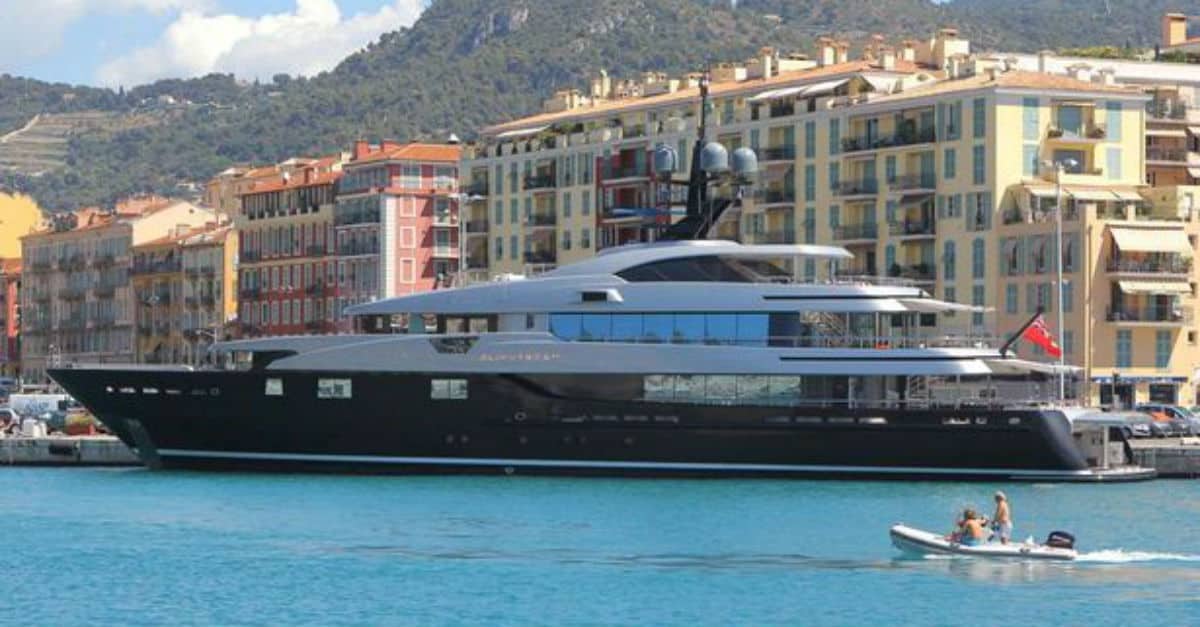 If you want to go real fancy, try chartering Simon Cowell's 197 foot long 73 million Dollar yacht, Slipstream. It will only set you back $405,000 per week. Bring 12 of your friends to split the cost has slipstream comfortably accommodate six guests. They won't be disappointed either. On board there's a bubble machine, smoke sheen, water slide, gym, Jacuzzi, and video game systems like the Nintendo Wii and Xbox. There's even a karaoke machine for those who feel like staging their own mini American idol while on vacation. Of course, enjoy a drink of the glass top bar and blackout shades, controlled by push buttons, when you want to watch a movie. This three tiered vessel is one amazing creation.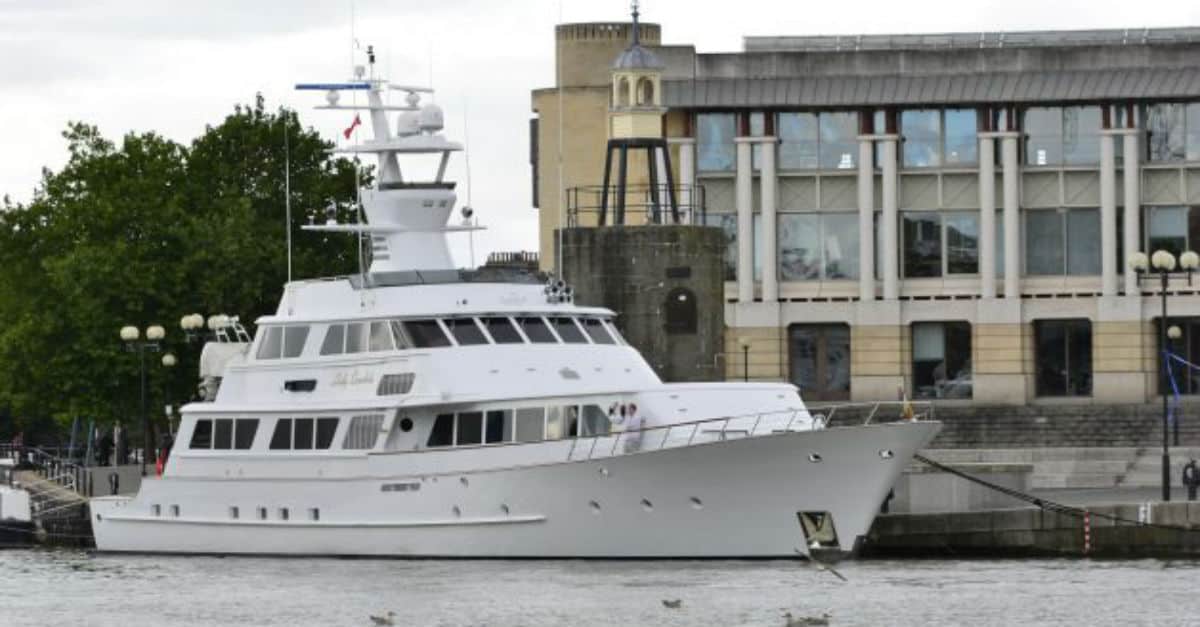 14. Diane von Furstenberg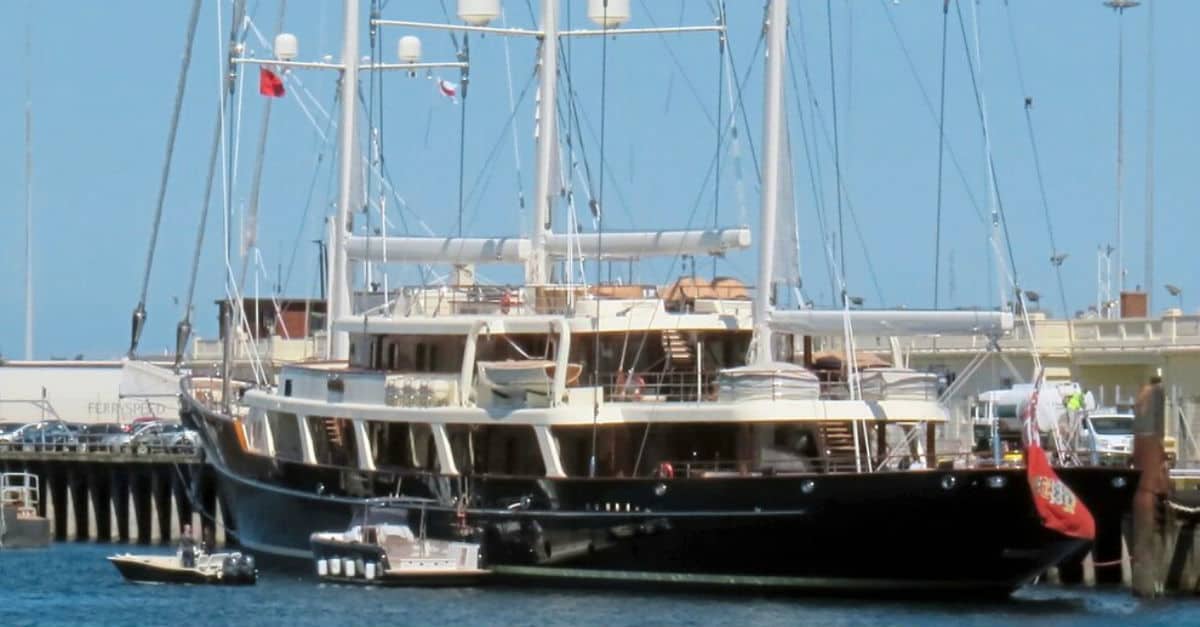 What do you do when you are and international fashion designer married to IAC Chairman Barry Diller? Build one of the world's most incredible sailing yachts. Diane von Furstenburg bought the 2006 Lürssen yacht in 2009. Eos is 305 feet long (93 meters) and has accommodation for 16 guests and a 21 member crew. She has a top speed of 16 knots with a healthy cruising speed of 14 knots. Diane and her husband often host lavish star studded affairs for friends. Most recently, Andy Cohen was seen roaming around the super yacht.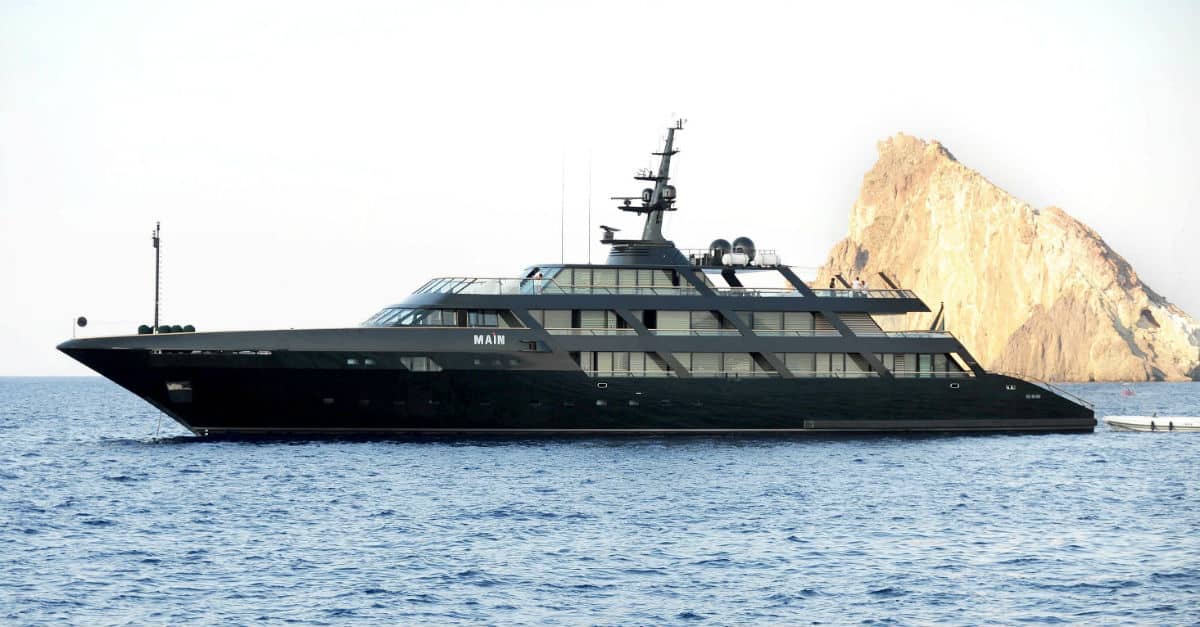 13. Nicolas Cage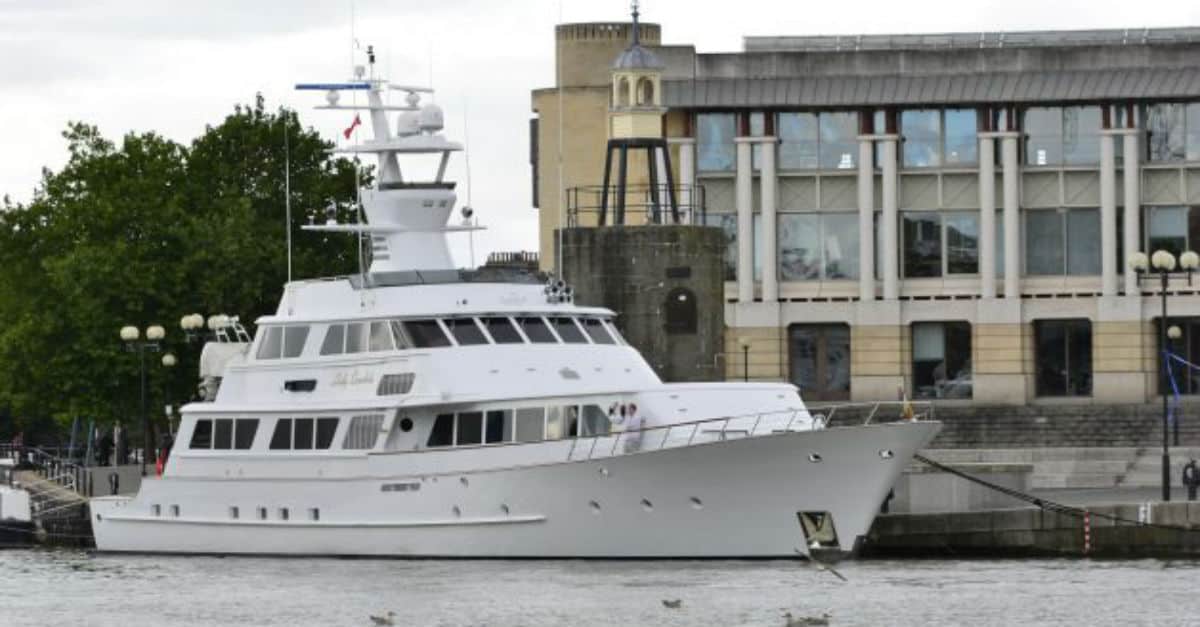 So we're not sure if Nicolas Cage still owns this yacht since he had to declare bankruptcy after doing silly things with his wealth like buying for super yachts. However, you can't deny the fact you spent $29 million on Sarita. We do know he loved this particular yacht so much that he tried to sell the other three in an effort to keep her. Maybe it's because she can comfortably house 12 guest and features a full wet bar along side water sports equipment. Of course, I'm sure she doesn't store the dinosaur school he purchased for the nine Rolls-Royce vehicles he bought before going flat broke. However, at least he can say he had one of the Most exclusive yachts in the world.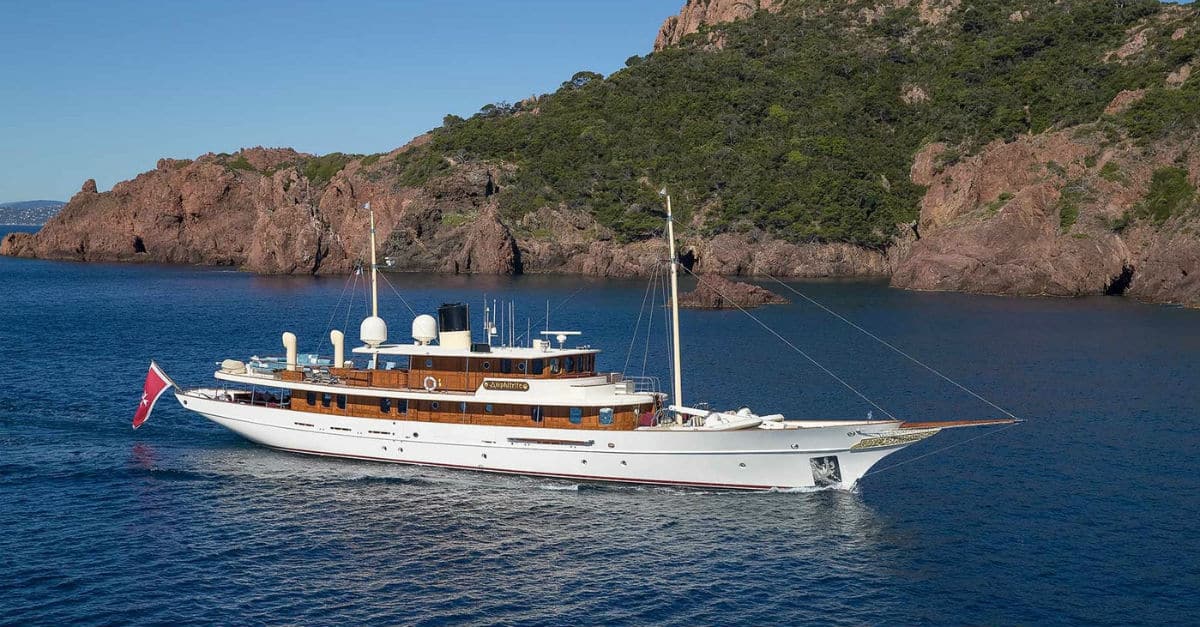 12. Giorgio Armani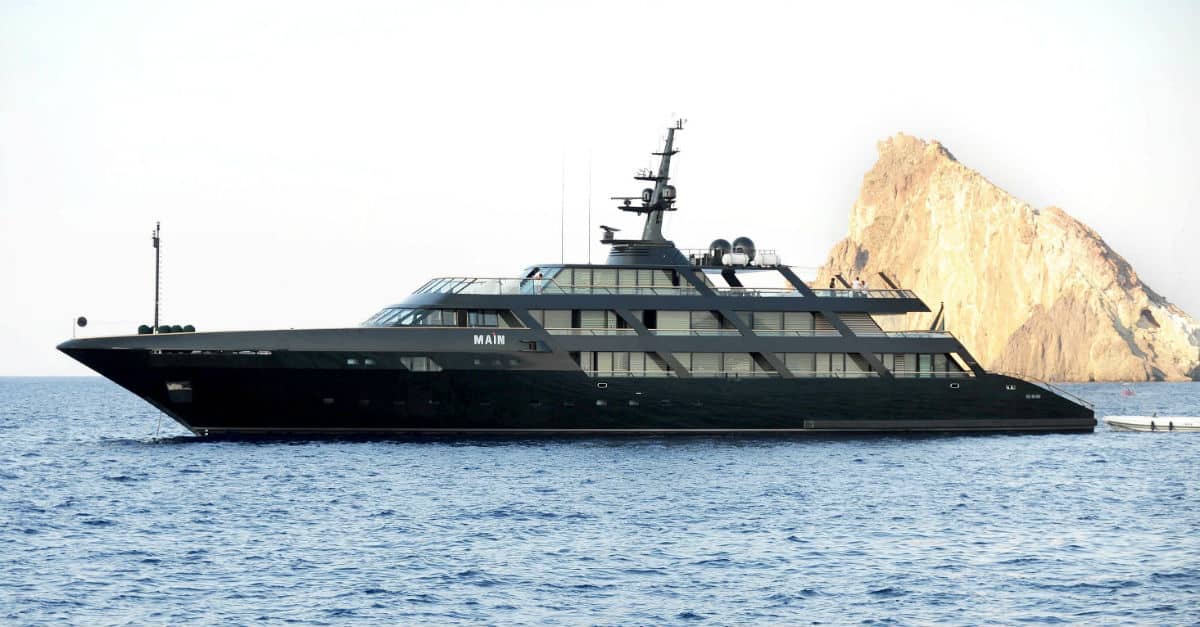 Giorgio Armani finds cameras wherever he goes, and his yacht is no different. More than a few photographers have been drawn to the stylish black exterior of Main for its distinctive flair and intrigue. This happens to be one of two yachts owned by Giorgio Armani. His second one is named Maria, his moms name, and is 163 feet long. The main is 213 feet long and can accommodate 14 guests over seven cabins as well as 14 crew spread across eight. Current value is $60 million. Of interest, Armani himself design the interior. Of course, she's easy to spot to since the main is one of the largest yachts in Italy.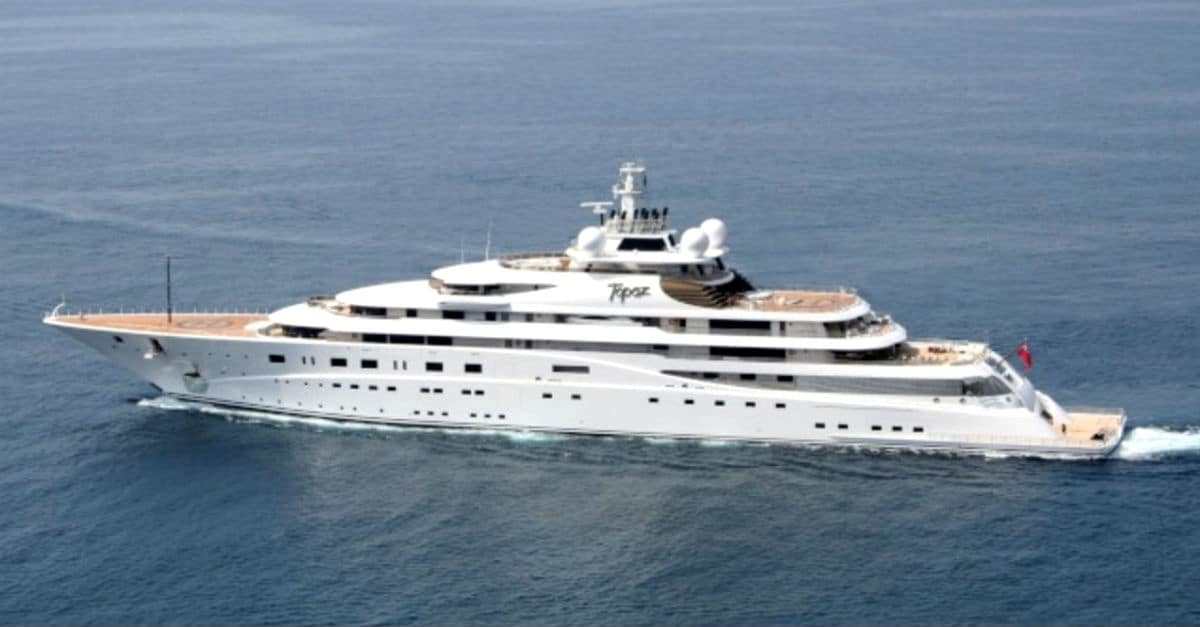 11. Johnny Depp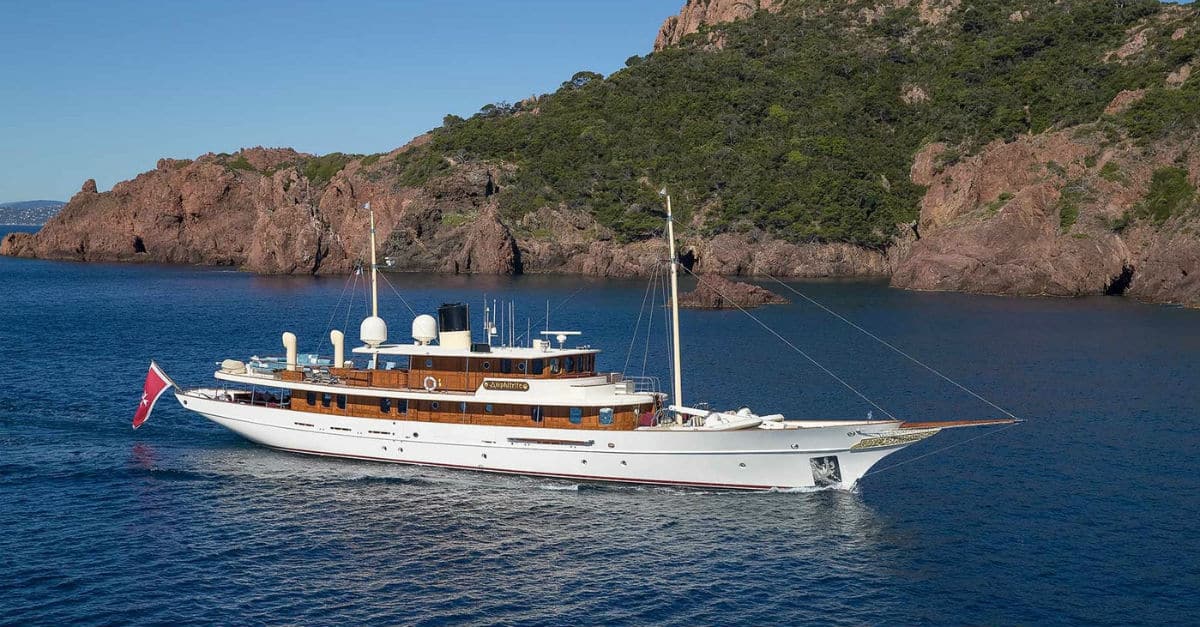 Seems like Captain Jack sparrow has his own private luxury yacht. Vajoliroja, is sleek, extravagant and also available for you to rent. That's right, Johnny charters his yacht throughout the year with price tags ranging from $130,000 a week to $110,000 during low season. However, for those lucky enough to get inside an entire private kingdom awaits. She measures 156 feet long and serves up a lot of the opulent reflection and personal style Depp is known for. Johnny wanted the yacht to reflect the 1930s and the gleaming decks with blue themed furniture fit the bill. Inside, a lavish interior of mahogany with rich red and gold fabric accents await. There are five cabins inside that can accommodate 10 guests with separate quarters for eight crew members as well. Also, while on board don't forget to take out the kayaks, water skis, tenders, wake board, snorkeling equipment or windsurfers for a spin. Seems like Johnny and his family like to have fun while they are sailing the high seas. We wouldn't expect anything less from Captain Jack.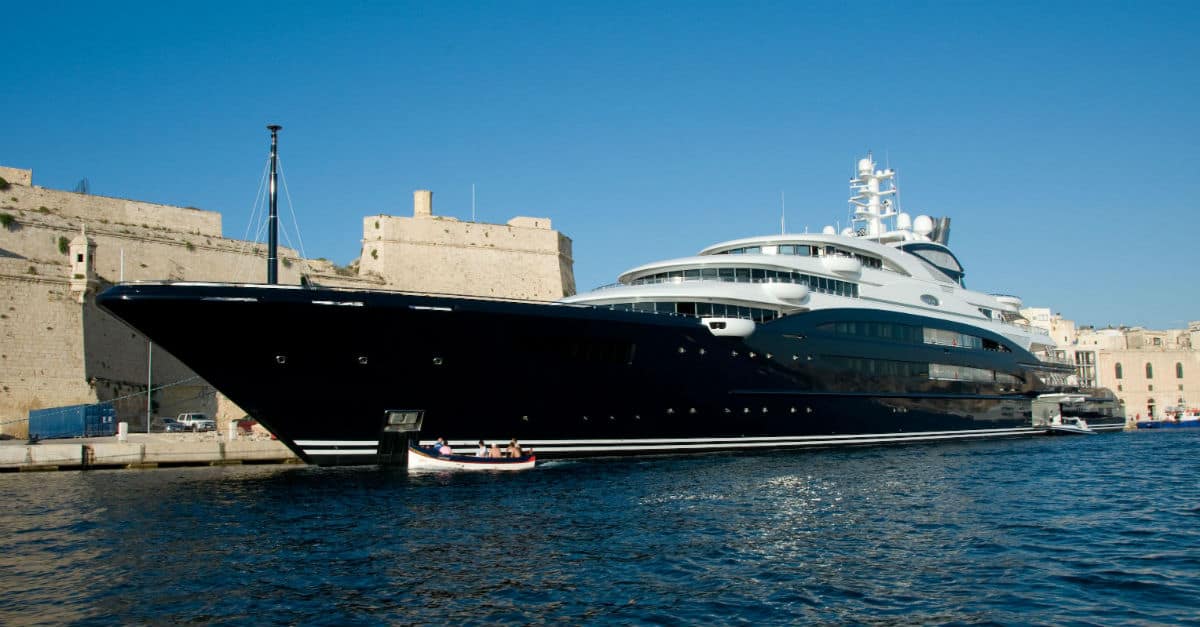 10. Leonardo DiCaprio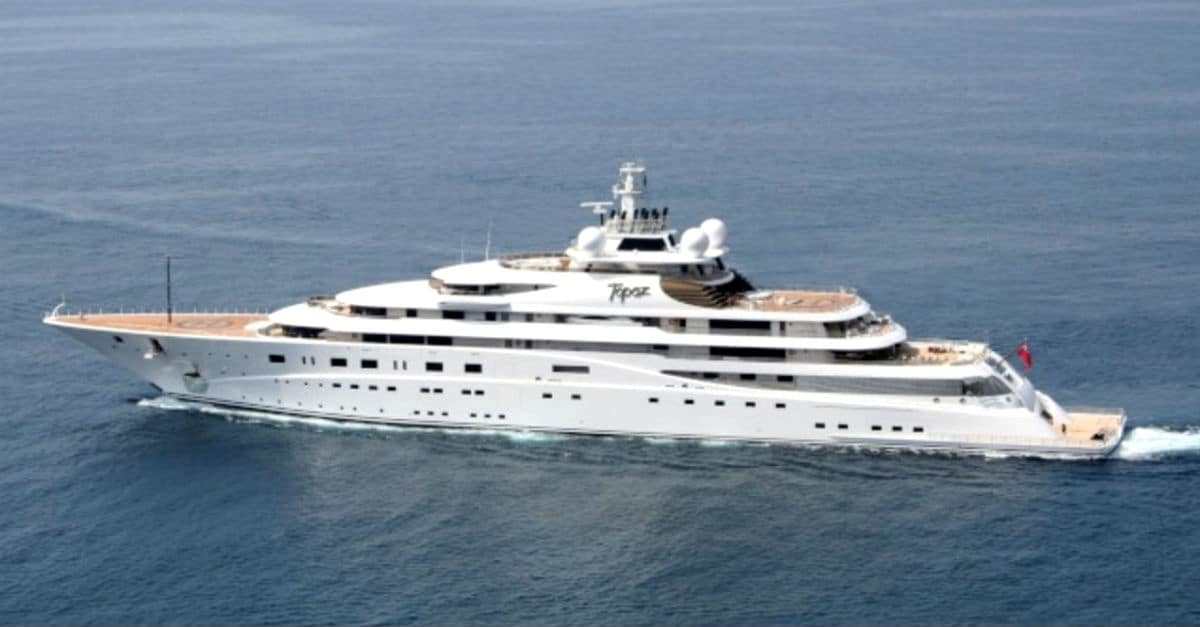 Okay so here's the part where we tell you about the time Leonardo DiCaprio owned the 11th largest yacht in the world. That's right, Rising Sun was a big beast at the time. She can accommodate 14 guests with ample cabin space as well as, get this, 45 crew members. She cost over $200 million to create. And there are a couple of surprises on board to. Take the helipad for instance. It can transform into a basketball court once the bird gets airborne. Oh yeah, another fun feature is the incredible wine cellar. Of course, since he's a movie star there's an amazing theater on board as well. And technically, this one is owned by shake Mansour bin Zayed Al Nahyan, whom we featured earlier on our list. Leo happens to rent this little guy out whenever he wants. Must be nice to have friends in high places.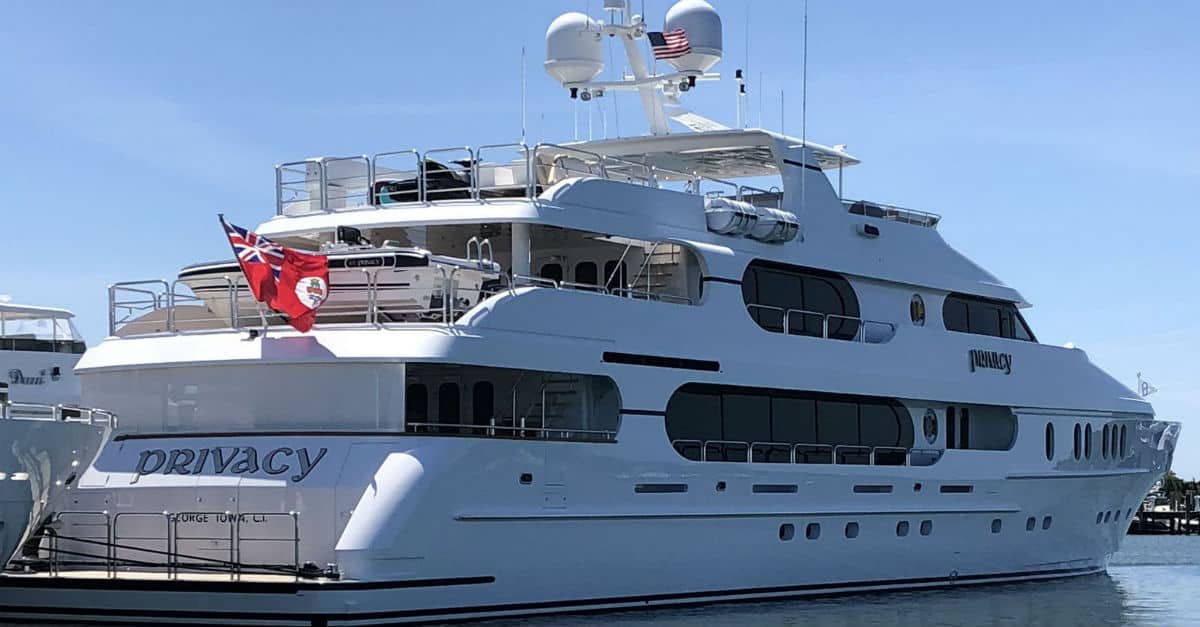 9. Bill Gates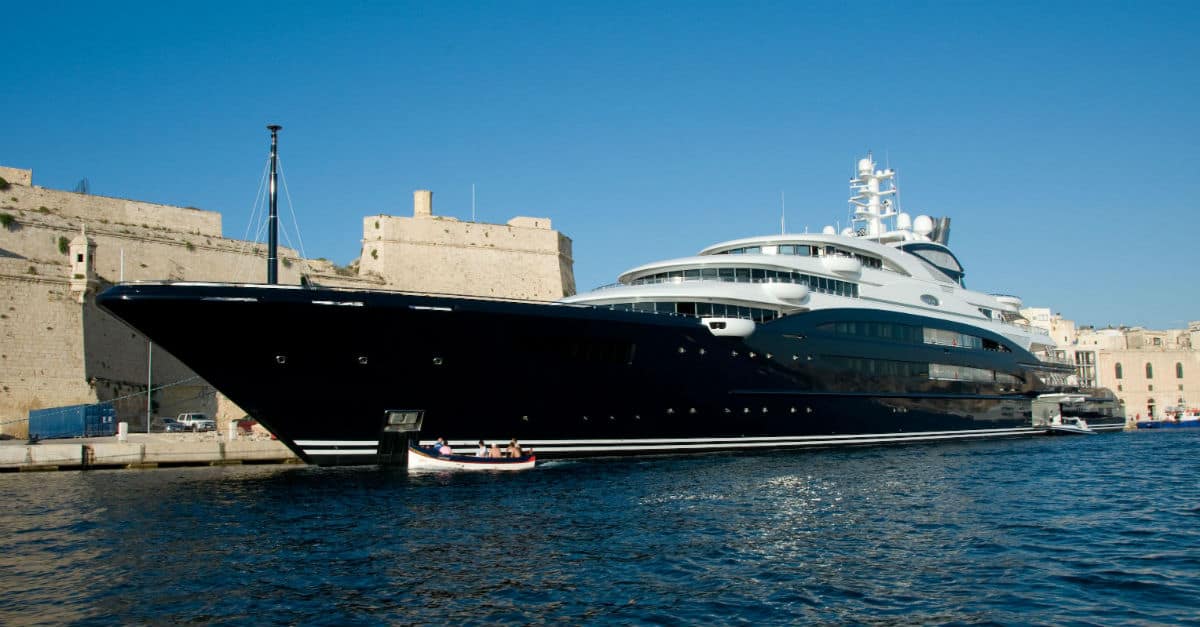 Bill Gates has a net worth of $91.8 million so of course he will have a ridiculous yacht. This Serene is 439 feet and cost $330 million. However, if you want to charge it for yourself all you have to do is pony up 5 million per week. It will accommodate 24 gas with its 15 cabins and has a yacht crew at 52. Other features of food a salt water swimming pool, indoors of course, and a fancy jet stream pool located on the sundeck. Additionally, you can find a fully staffed kitchen, Jim and elevator. Oh yeah, two helicopters are stored inside and there's a submarine garage. Walk past a grand piano located in the atrium and you might think you're walking into the four seasons. The poolside bar and stone fireplace inside complete the look. Bill has an immaculate yacht.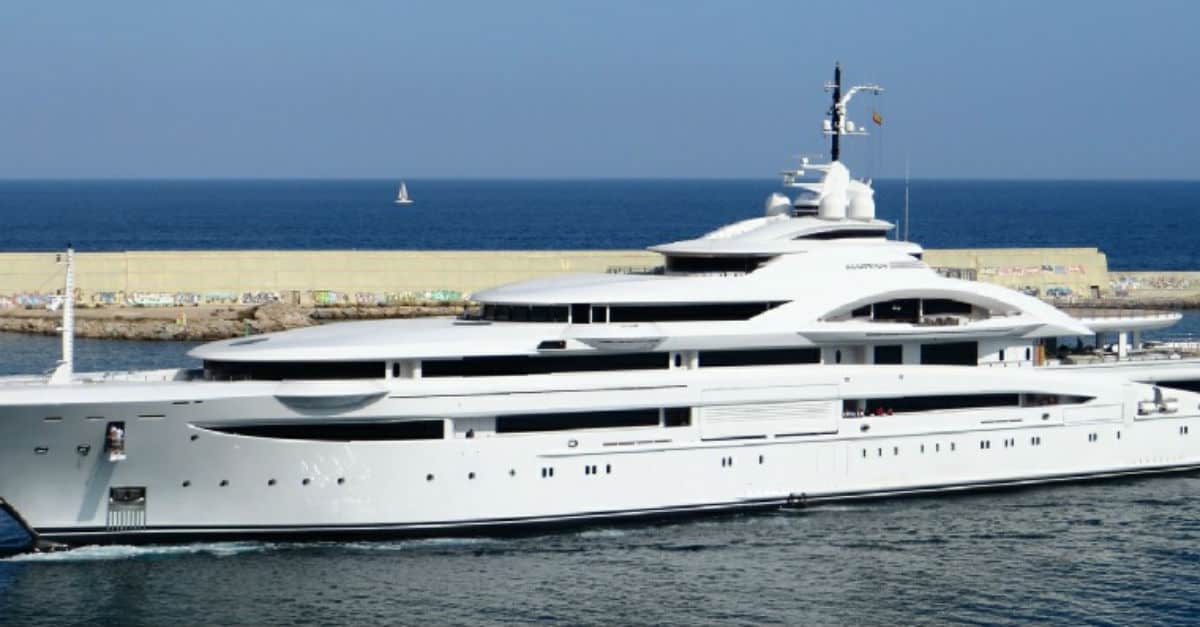 8. Tiger Woods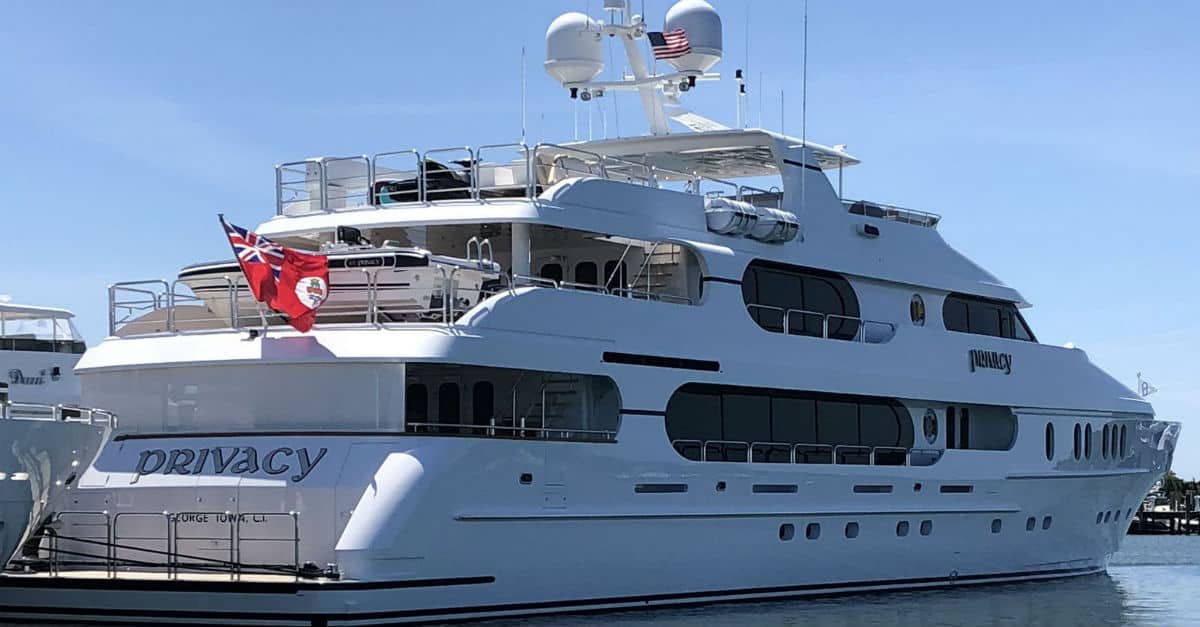 Divorce and scandal don't seem to have slowed down Tiger Woods. Welcome to his $20 million dollar yacht, Privacy. Its a three tiered wonder. Most activity happens on the main deck, but guests can enjoy a lower deck as well as an observation deck up top. Privacy is powered by twin 1,800 horsepower engines and holds 12,000 gallons of gas. Other features include an 8 person jacuzzi, full service bar, a gym and scuba decompression chamber. Privacy has a range of 4,000 nautical miles. Tiger is known to sleep there during tournaments.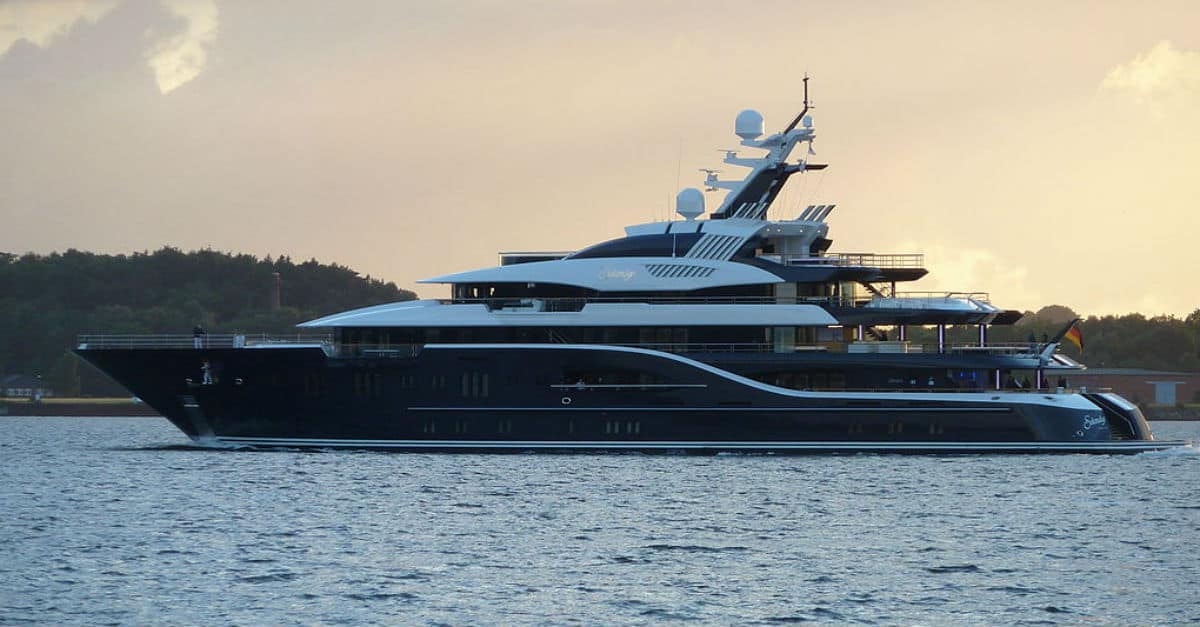 7. Mansour Bin Zayed Al Nahyan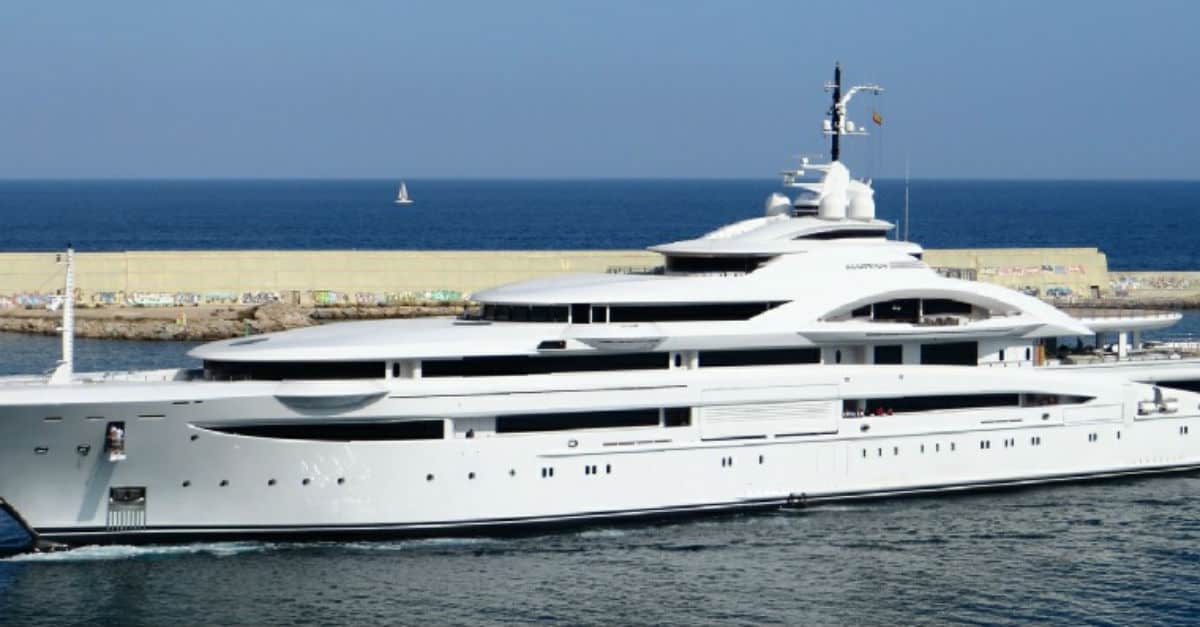 The Deputy Prime Minister of the United Arab Emirates owns a $40,000,000 super yacht. Topaz measures 483 feet long, features 26 cabins to accommodate 52 guests and an additional 40 cabins for 79 crew. The Al Nahyan Family is just one of six ruling families in the UAE. In total, the Al Nahyan family has a net worth of $150 billion. Sheikh Mansour Bin Zayed Al Nahyan is worth $38 billion alone. Topaz is one of the world's largest yachts and the sheikh reportedly gifted it to the prince of Saudi Arabia as part of a Leonarda Da Vinci painting deal. Don't worry though. He is reportedly building an even bigger yacht in Lurssen. Wow.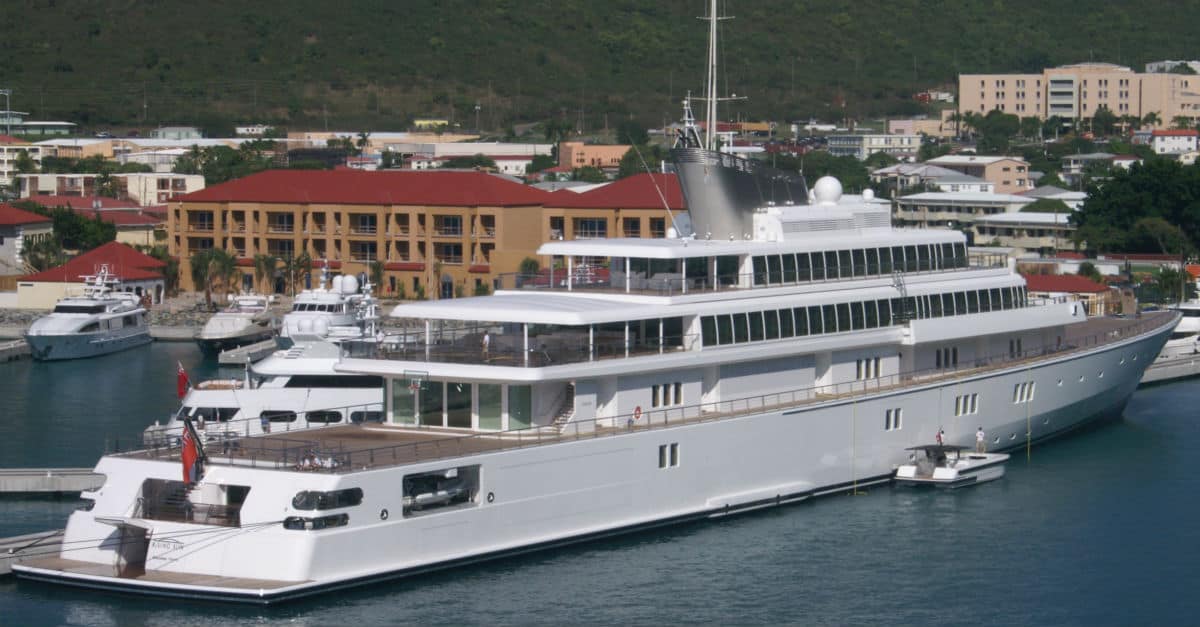 6. Bono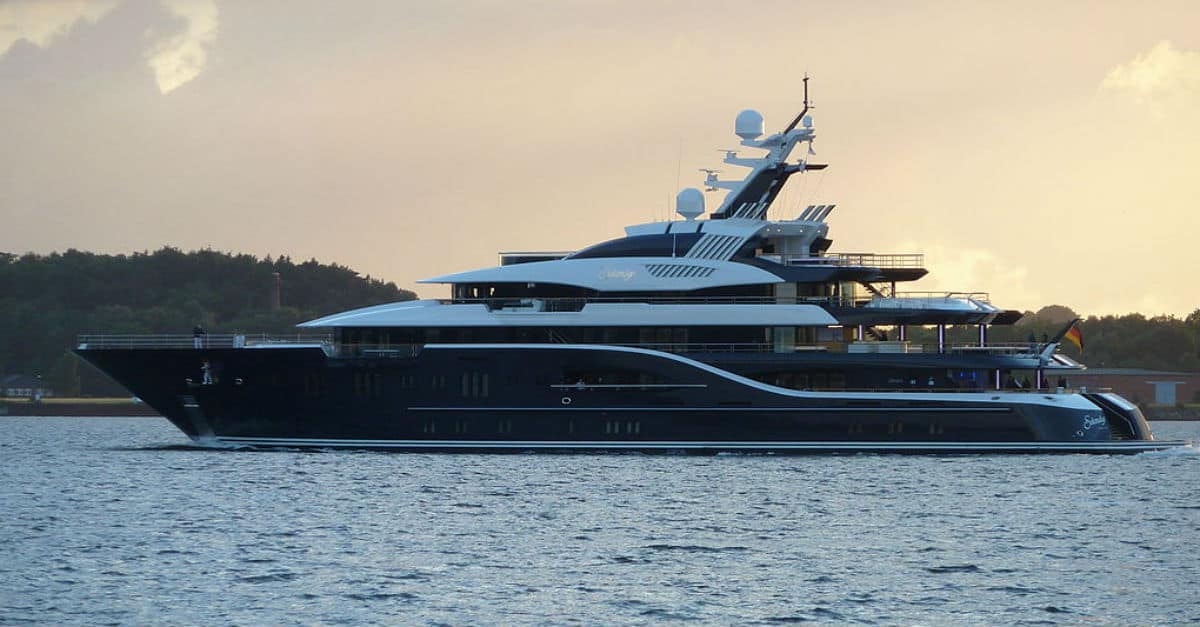 Bono has literally performed all across the globe. And while he doesn't trave lto concert venues via his yacht, Cyan, he could! Built by Codecasa, Cyan measures 160 feet in length. She has 6 cabins to accommodate 12 guests total. Each room features a plasma screen tv with satellite capabilities. Interior elements are oak and mahogany and communal areas serve up a baby grand piano and gym. There's an onboard swimming pool on the main deck, 10 foot movie screen, Jacuzzi, wave runners and Seabobs. Cyan also carries fishing gear, snorkeling gear and kite-surfing equipment if you dare. All in all, sounds like a fun time! Rumor has it Bono owns another secret superyacht more amazing than this one! It's called "Kingdom Come".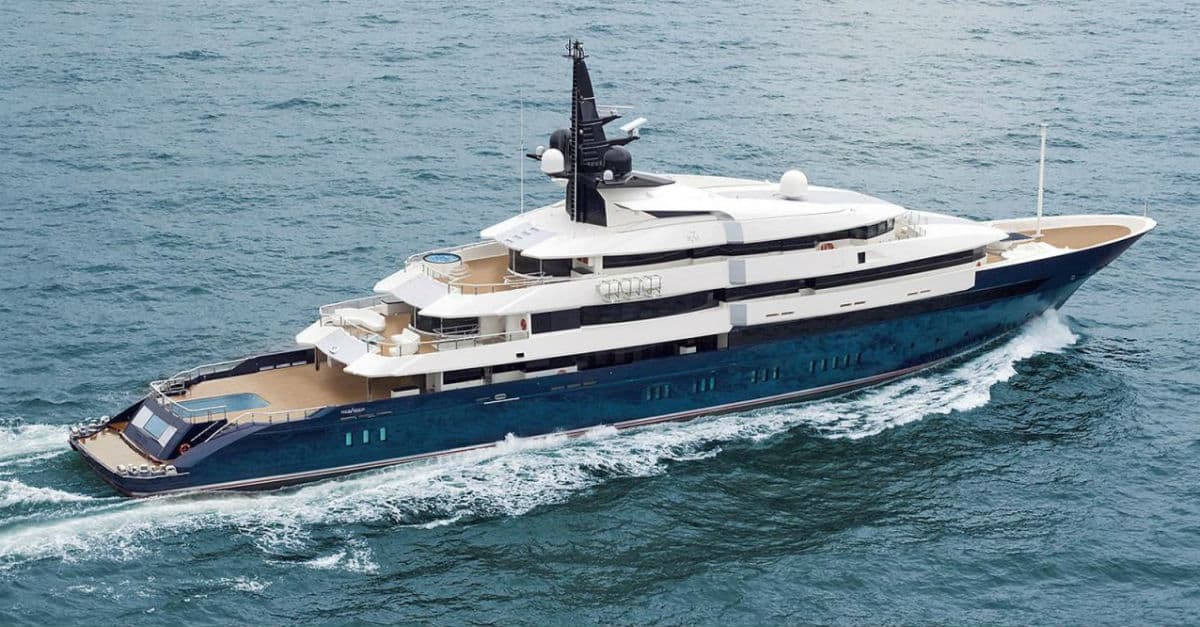 5. David Geffen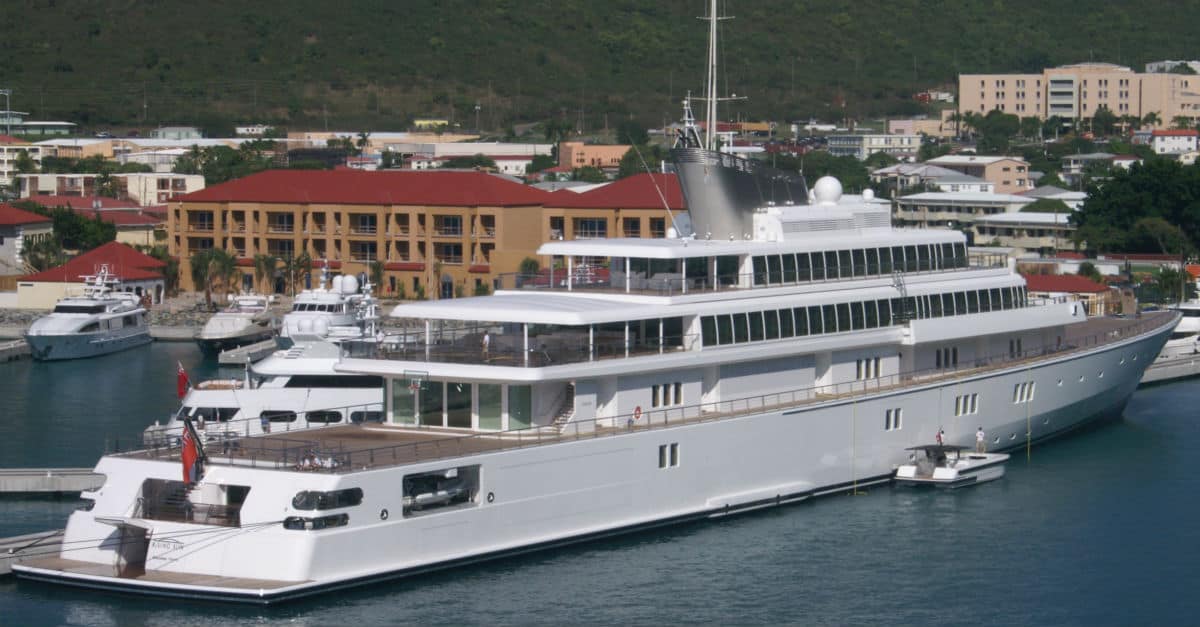 So turns out the guy responsible for band greats like Aerosmith, the Eagles and guns and roses has quite a stellar yard. Oh yeah, don't forget he also found a DreamWorks with Steven Spielberg. Turns out, this yacht was originally built for Larry Allison who we featured earlier. Geffen and bought Rising Sun from him and boy did he inherit a monster. For $400 million you get 16 guess sleeping comfortably and eight cabins with another 30 cabins reserved for the 45 person crew. His favorite thing to do on board the yacht? Post pictures on Instagram. Go to his page and you won't be disappointed because his yard is one of the largest in the world!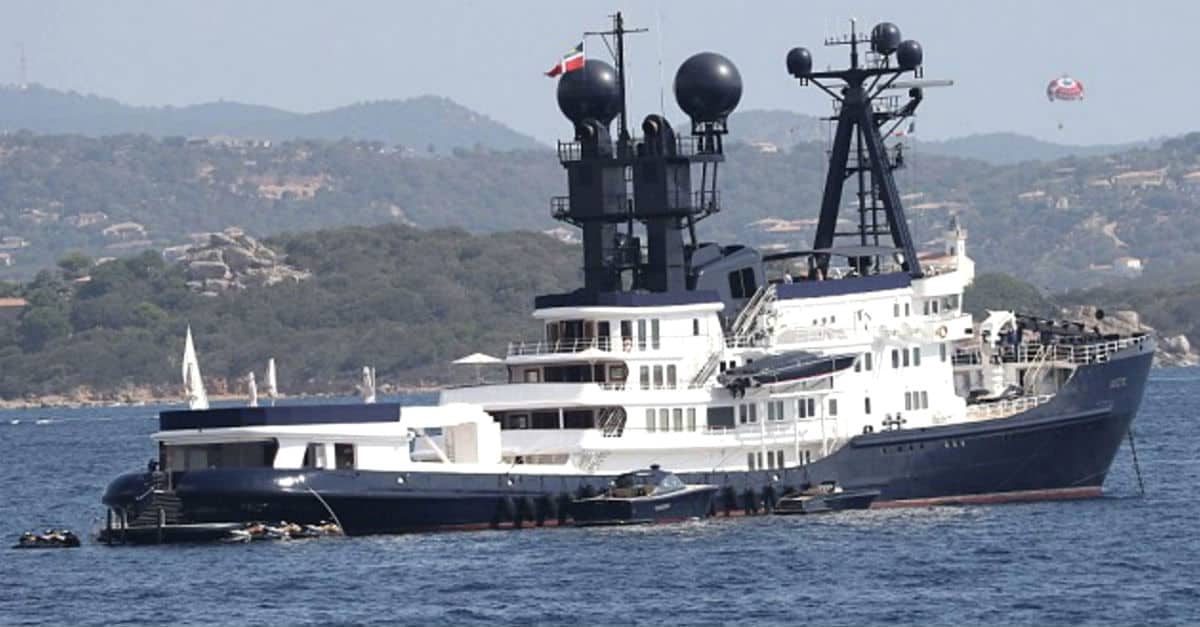 4. Steven Spielberg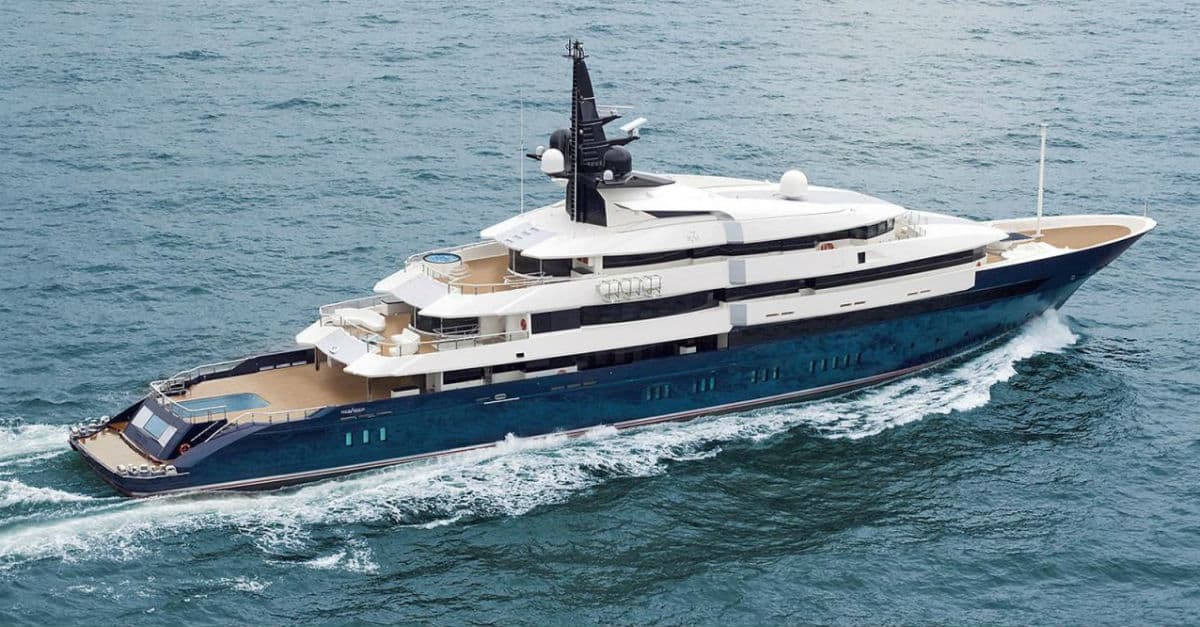 Spielberg owns a 282 foot super yacht custom built by Oceana. Notable features include a state of the art cinema room (of course) and an onboard infinity edge swimming pool with a 15 foot glass wall. It's worth an estimated $20o million. Named "Seven Seas", she is decidedly closed off except for the pool. Spielberg;s yacht definitely has a focus on interior volume. Also, much of the exterior space can be closed off and integrated with the interior. It's enough to make Spielberg look like a curmudgeon. Yet, look close if you see it docked. He may be in the Jacuzzi which is perched on the bow just outside the massive stateroom.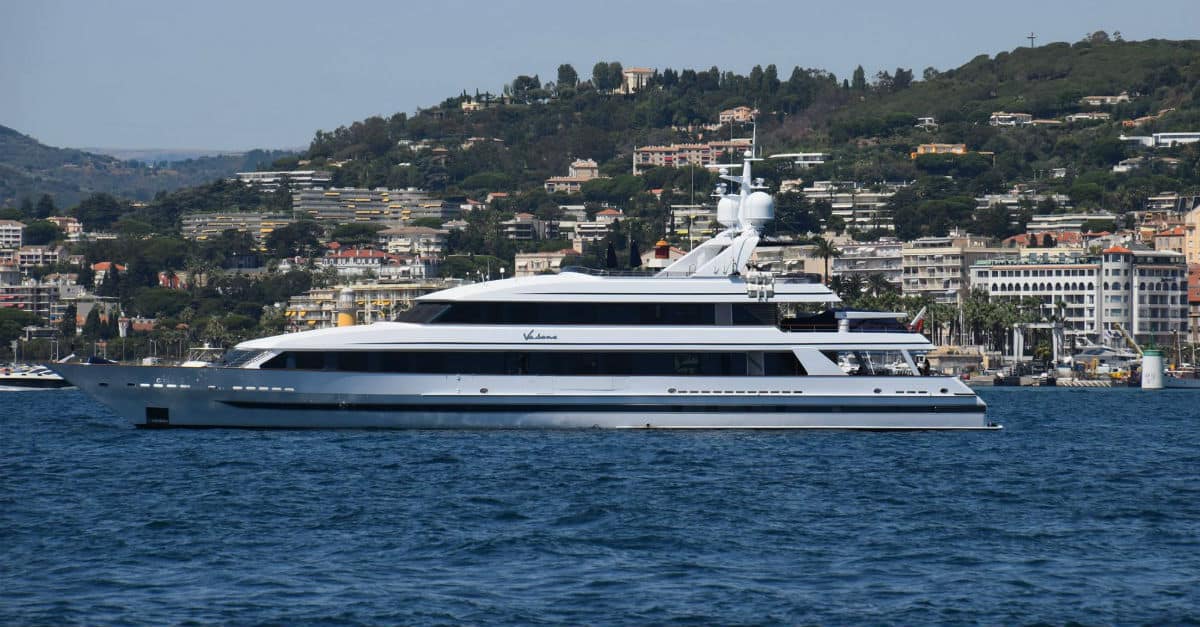 3. Robert DeNiro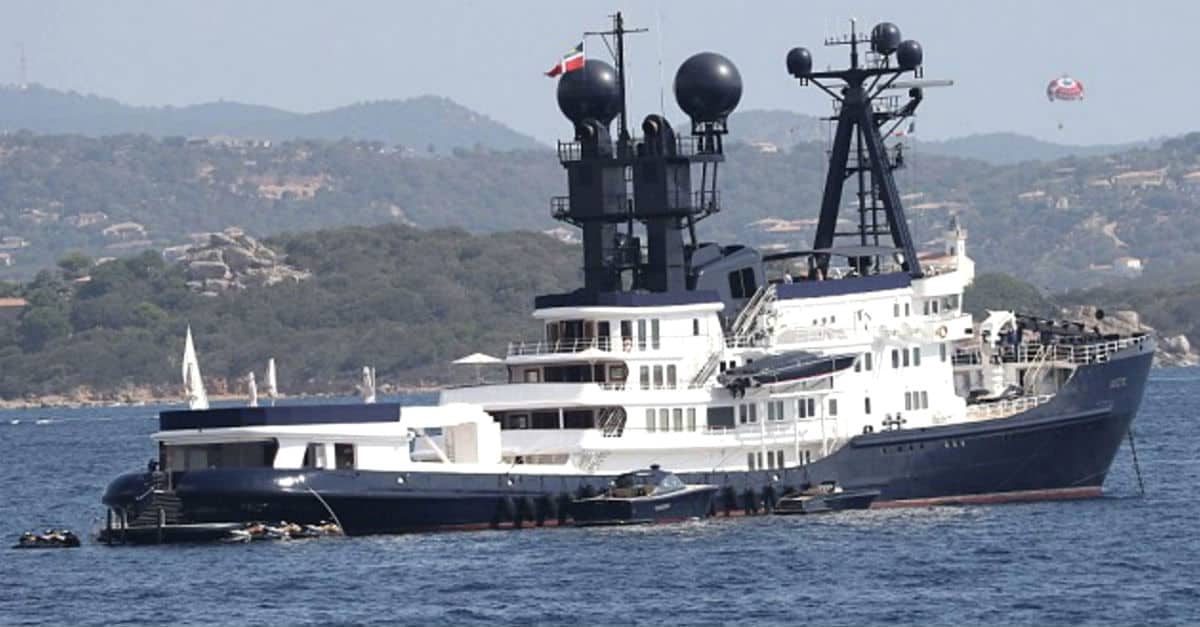 Look close at the picture and you'll find something missing on board this megayacht. That's right, there's no Robert De Niro. Maybe it's because he and his Australian billionaire friend James packer are planning a 391 acre mega resort in Barbuda. It was a resort favorite of princess Diana, however, Island residents are less than receptive. They view De Niro and Packers move to find a $250 million development as taking a vantage of the new celebrity incentive business partner law. Essentially, it's a 25 year tax free holiday in return for building significant developments on the island. Of course, the proposed development would feature a yacht marina, suitable for hosting De Niro's yacht of choice. He Actually doesn't own one, but chargers them occasionally and has often been spotted on Packers yacht, the Arctic P.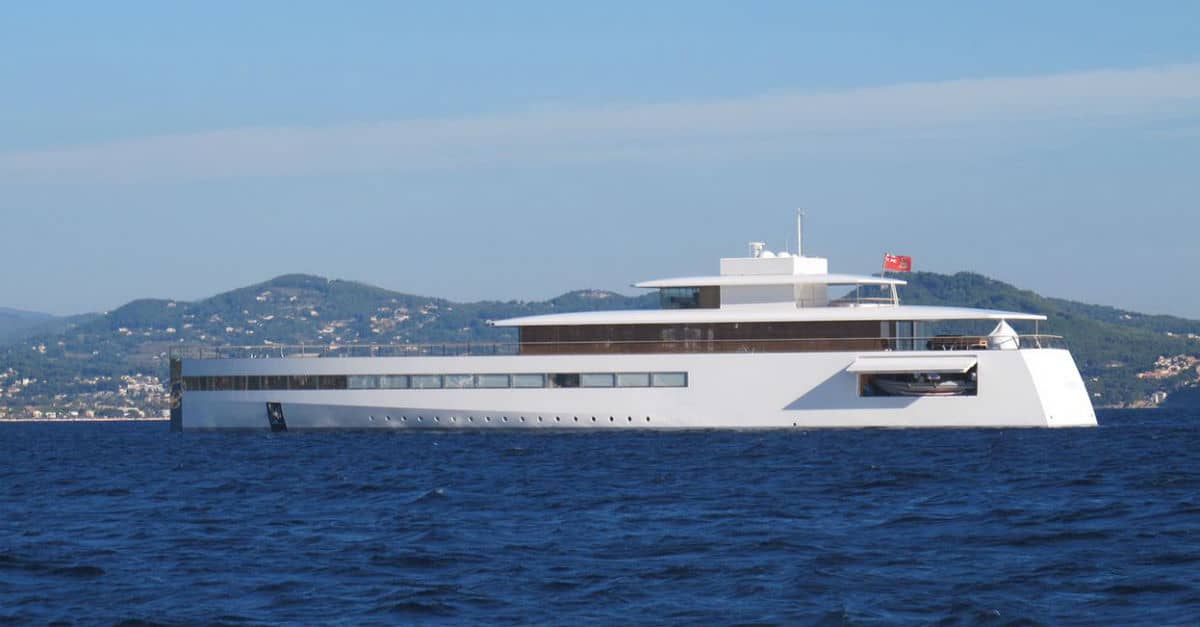 2. Eric Clapton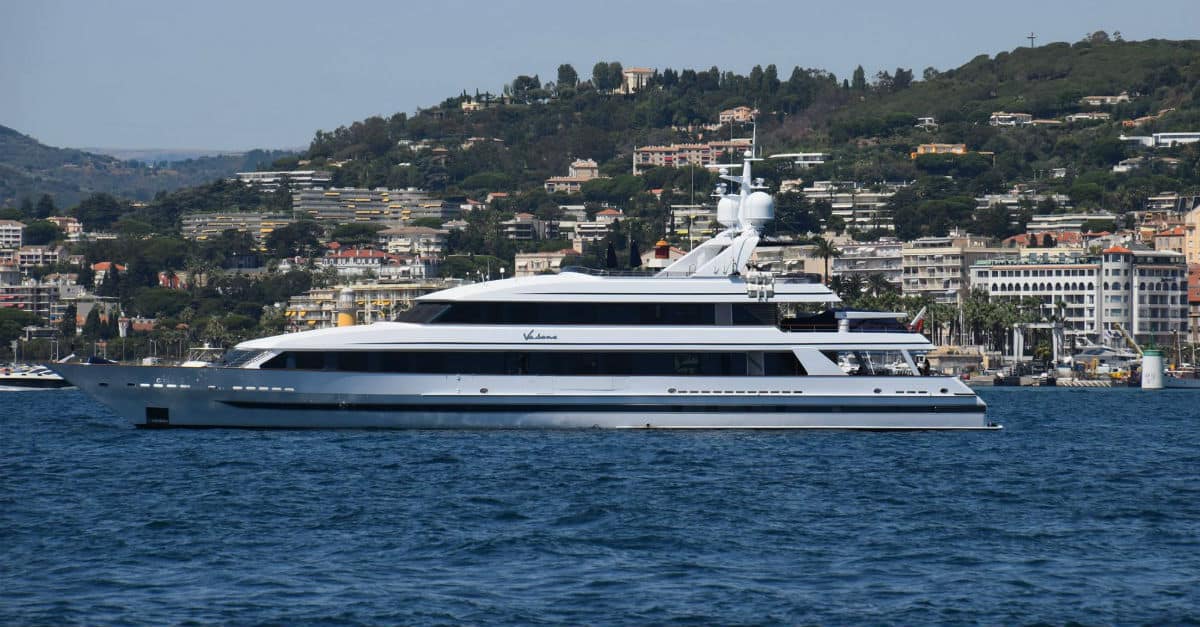 Eric Clapton has a passion for super as much as he does for rock-and-roll. This particular yacht, Va Bene, was listed for sale in 2018. She has on board room for twelve quests and an equal number of crew members. Key items aboard Va Bene are the ship's BBQ, jacuzzi, RYA watersports center and speed stabilizers. In addition, there is an amazing formal dining room and casual one as well for those instances when fun with family and close friends take center stage, Speaking of stage, Va Bene has a sick onboard karaoke system as well! Eric also owns another yacht, the Blue Guitar. She holds seven guests and has space for five crew members. it's every bit as large and in charge as Va Bene!
1. Steve Jobs & Family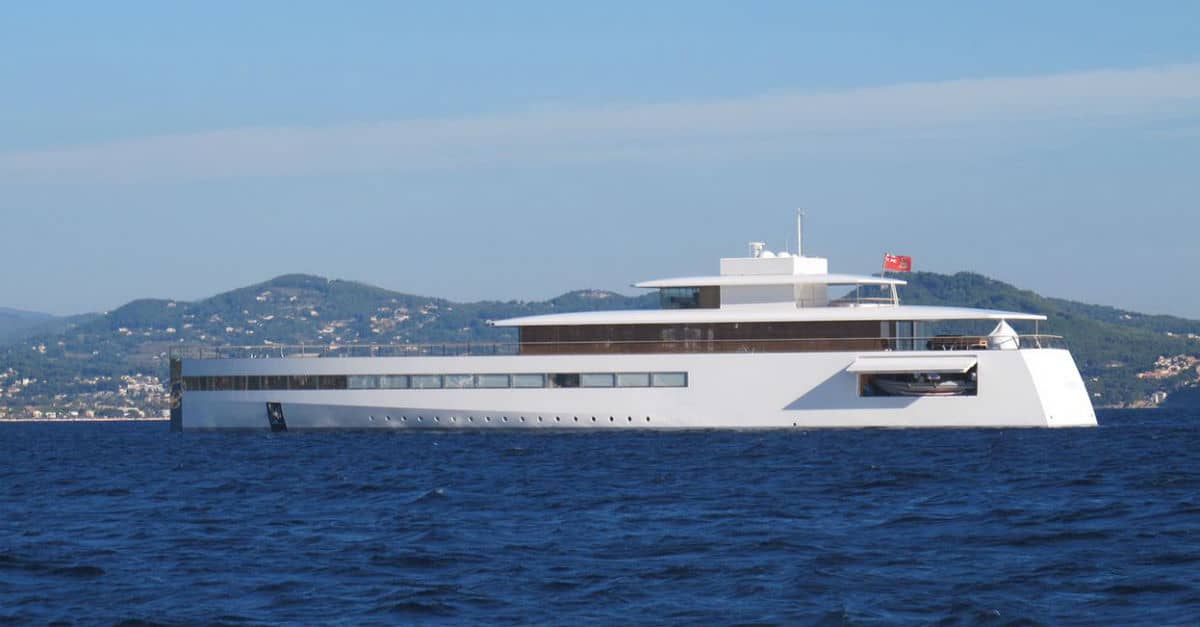 Steve Jobs commissioned his super yacht, Venus, to be built by Philippe Starck. He passed sadly in 2012 before it was completed. The yacht features Apple store inspired glass elements, 6 bedrooms and a state of the art communication system for passengers and crew aboard the ship. The heart of the ship is run by a group of 27 inch iMacs located in the wheelhouse. Steve's widow, Lauren Powell Jobs (worth an estimated $20 billion), maintains owner rights, Venus is valued at $120 million and has a top speed of 20 knots with a cruising speed of 18 knots. Steve co-designed the yacht alongside Philippe.