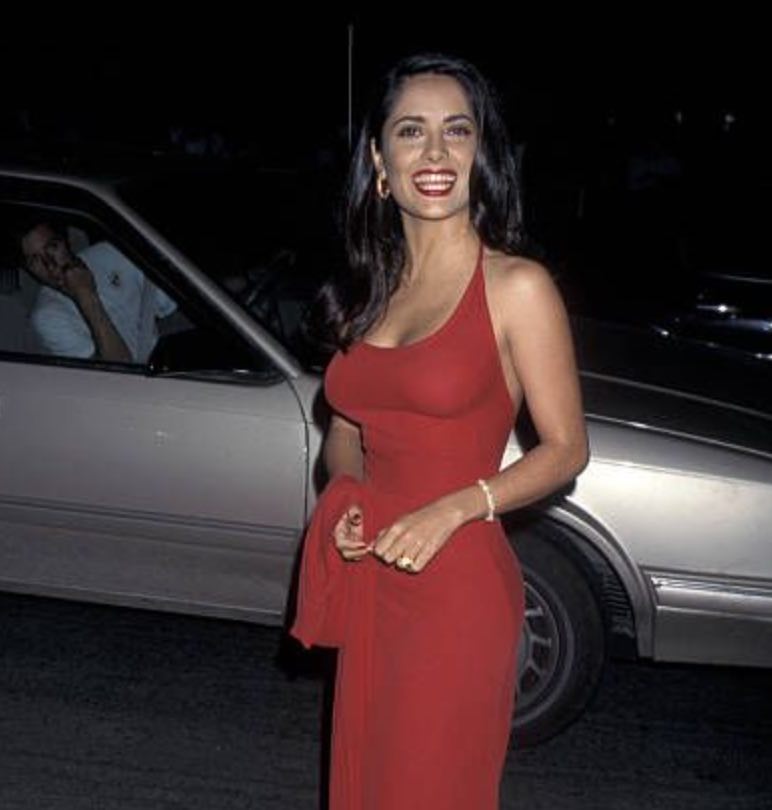 Born in 1966, Salma Hayek is a Mexican-American actress and producer. She's been nominated for multiple Best Actress Awards and carries the lead in anything from comedy's to kids movies to documentaries to dramas.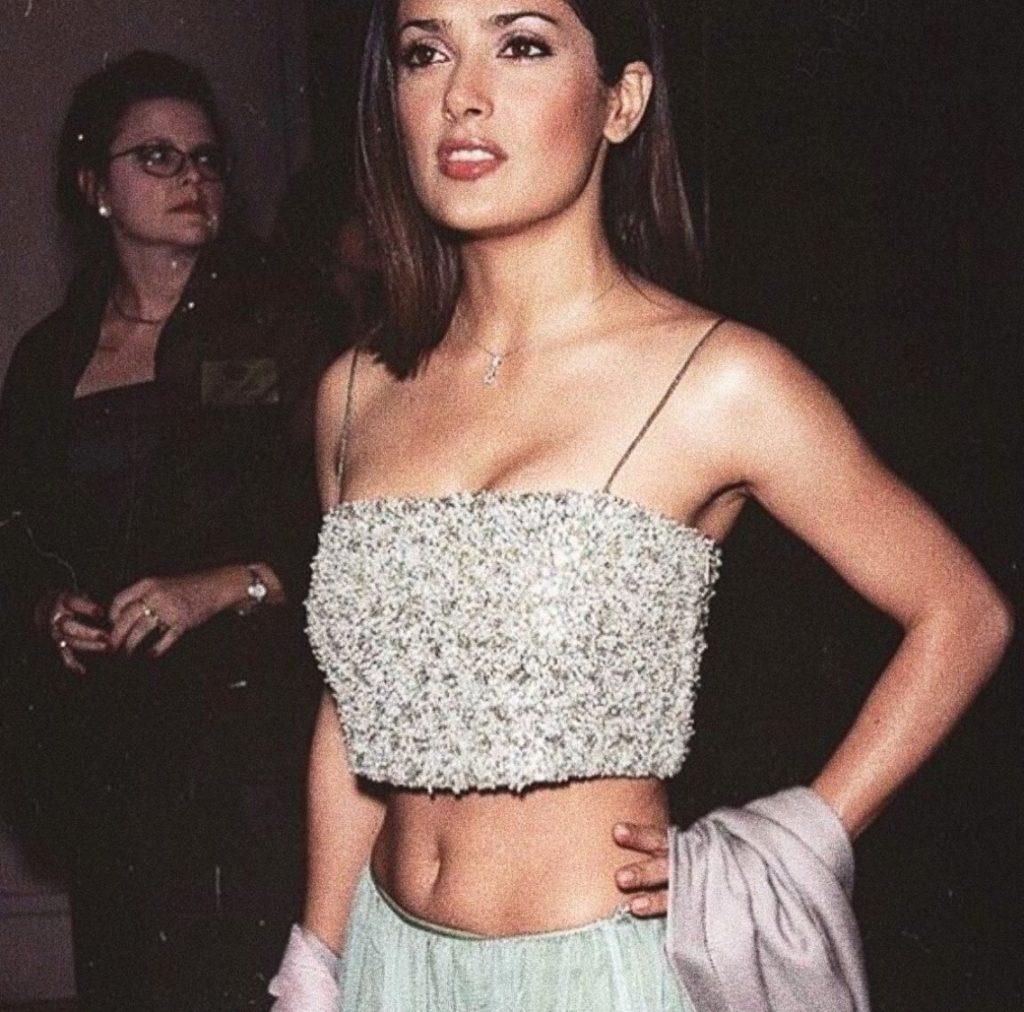 She is one of the most talented weapons Hollywood has seen on screen, and we're looking forward to showing you our favorite photos from her early acting career. Before she moved to Hollywood, Salma Hayek was born Coatzacoalcos, Veracruz, Mexico. However, her father was born in Lebanon – so that really makes Hayek quite multicultural. She rose to nationwide prominence for her roles in Desperado (1995), From Dusk till Dawn (1996), Wild Wild West, and Dogma (both 1999). Her decision to move to the States paid off, big time.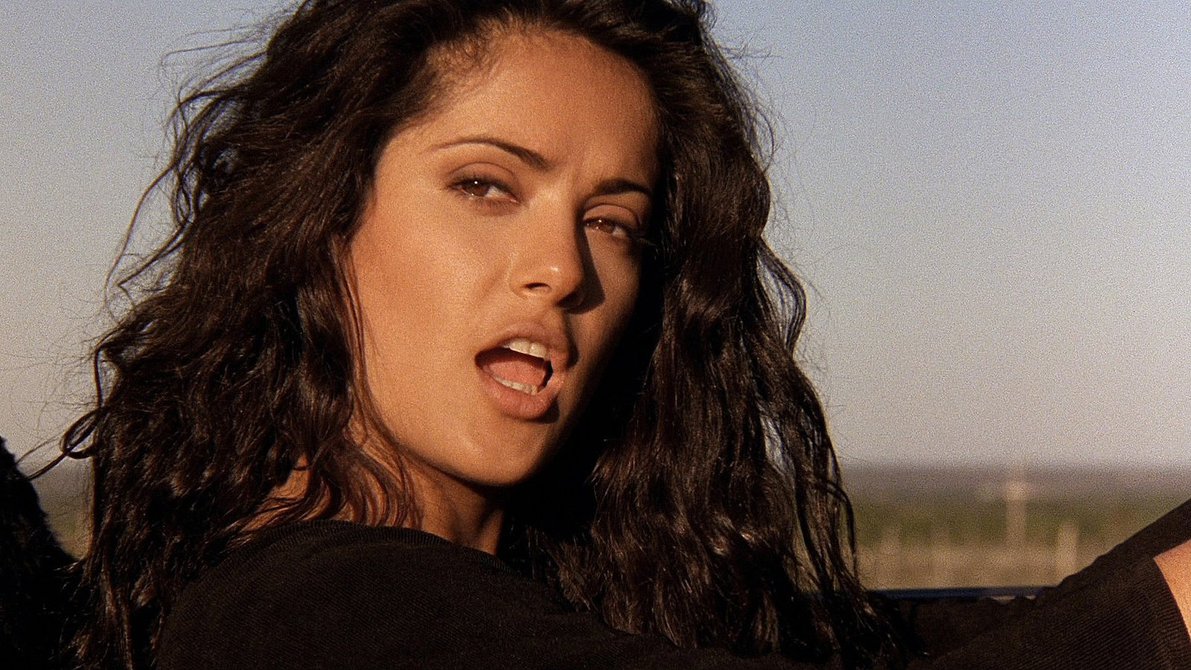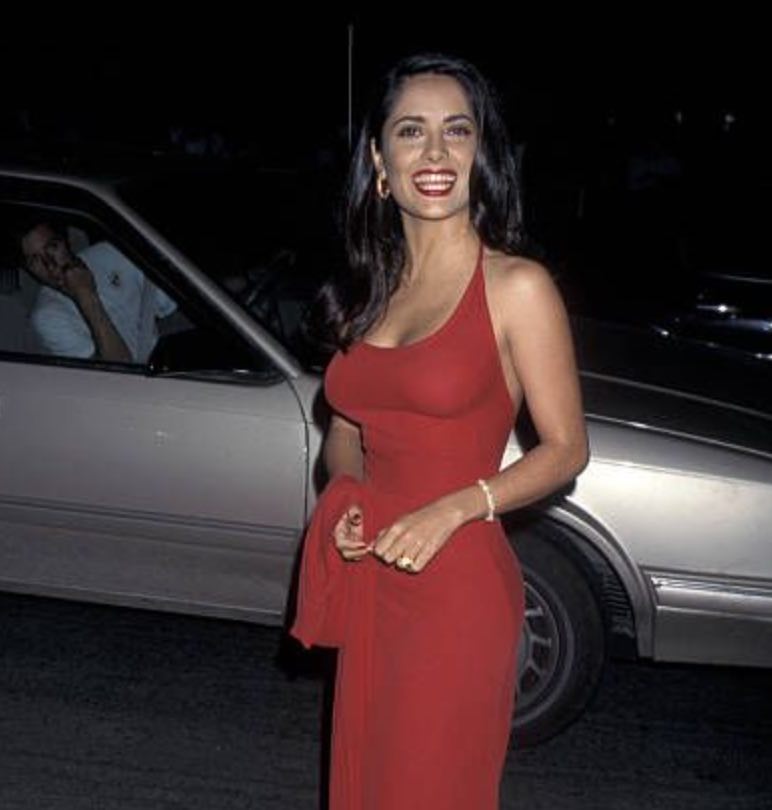 Some of the works in the early-prime of her acting career came in the movies: Fools Rush In (1997), Wild Wild West (1999), and Dogma (1999). She founded a company called Ventanarosa that produces and movies and TV shows in Mexico. She has given so many talented men and women acting careers in Mexico. Did you know Salma Hayek's full name is actually, Salma Hayek Jiménez? And unlike most Hollywood stars, Hayek stands only five feet 2 inches tall.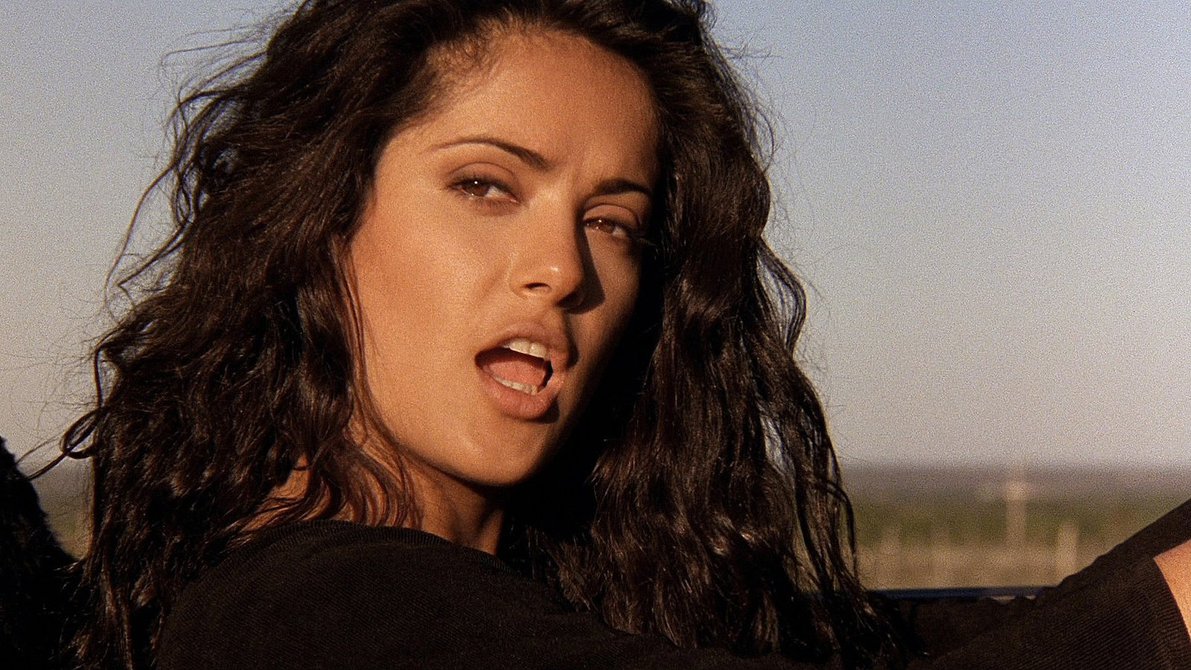 Her career began in the late 1980s on Mexican telenovelas. She decided to leave Mexico in 1991 to move to Los Angeles. Her most prominent role in her early career was in the 2002 film Frida, a film about the legendary Mexican painter Frida Kahlo. Hayek was so good as Frida Kahlo that she was nominated for Best Actress for the Academy Award, BAFTA Award, Golden Globe Award, and Screen Actors Guild Award.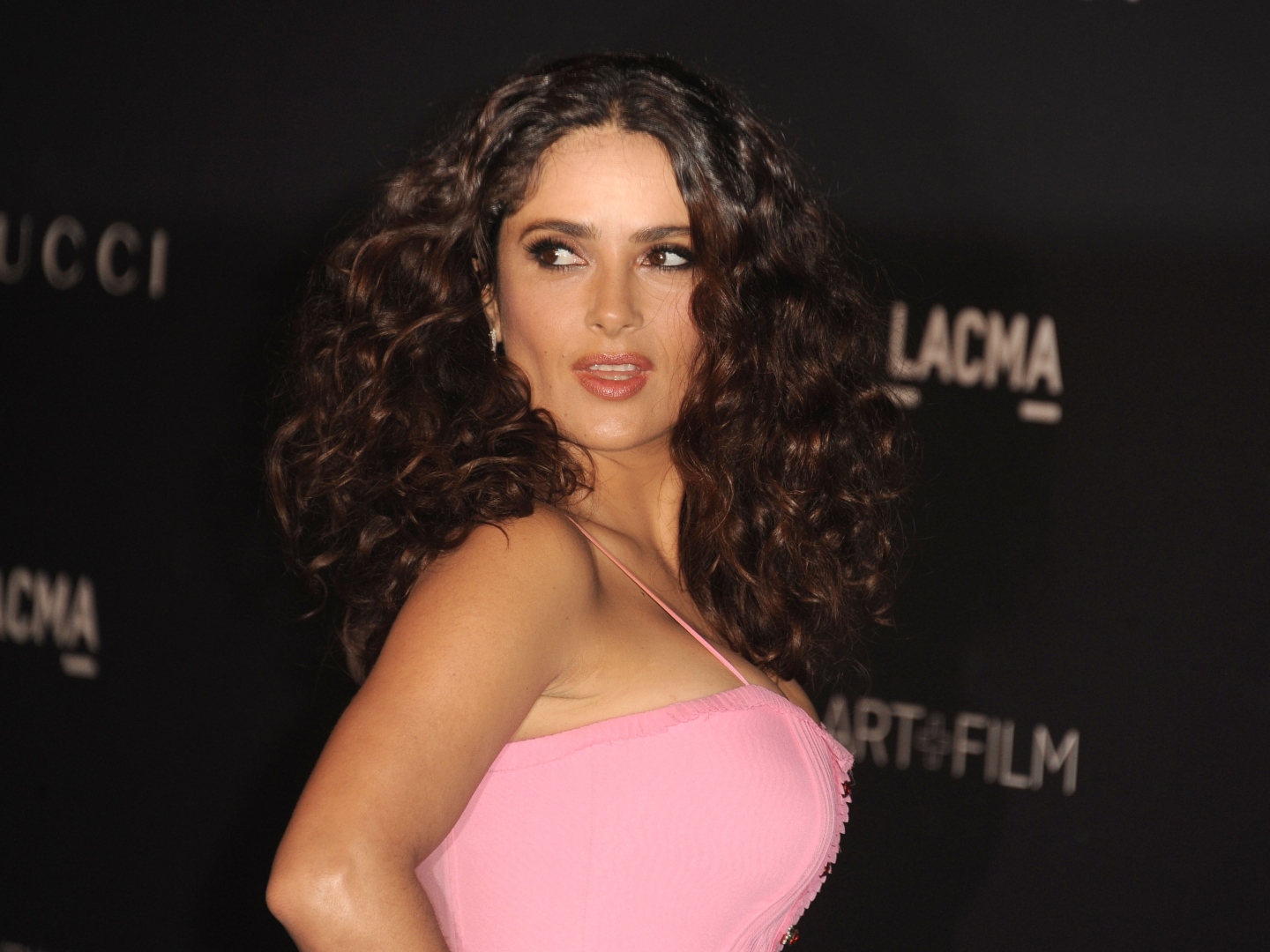 Oh…and one more thing, she produced the movie! Hayek is no stranger to awards for her acting and directing prowess. She claimed the Daytime Emmy Award for Outstanding Directing in a Children/Youth/Family Special for The Maldonado Miraclein 2004. She also received a Primetime Emmy Award nomination for Outstanding Guest Actress in a Comedy Series in the ABC television comedy-drama Ugly Betty in 2007.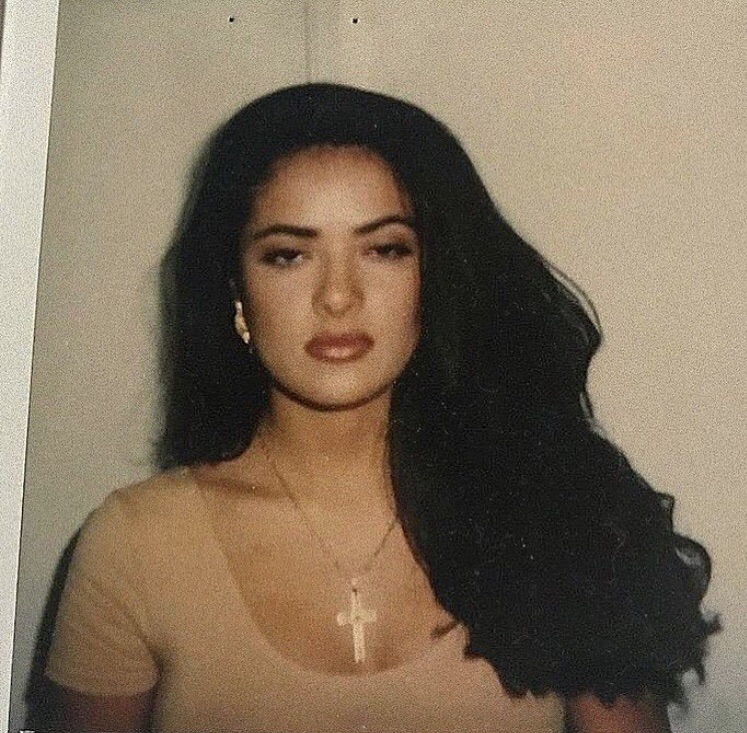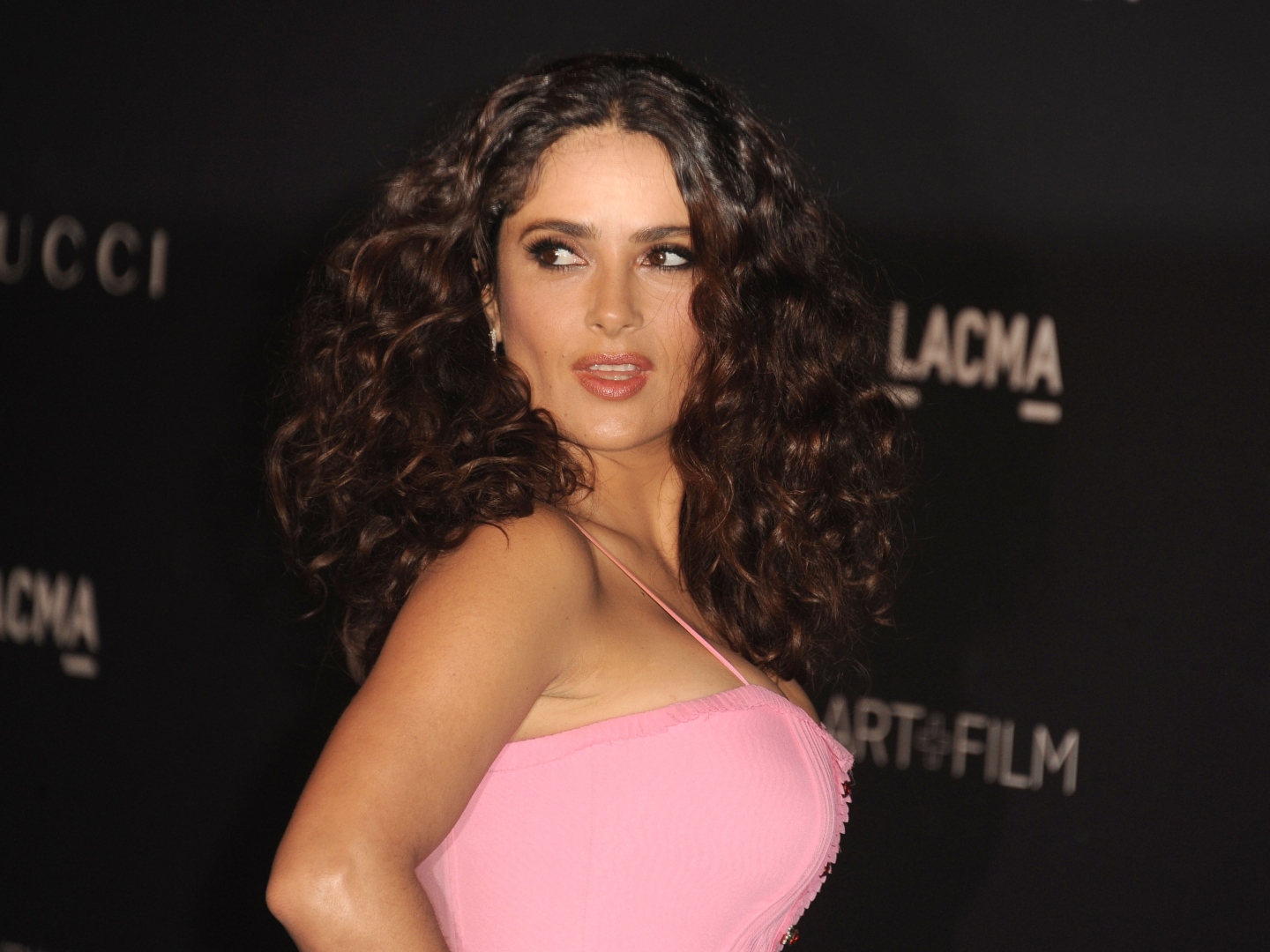 Hayek's latest work includes but is not limited to: Grown Ups (2010), Puss in Boots (2011), Grown Ups 2 (2013), Tale of Tales (2015), The Hitman's Bodyguard (2017) and Like a Boss (2020). Salma Hayek's mother is an opera singer and a talent scout. Her father is a businessman who owns an industrial-equipment firm as well as in an executive in an oil company.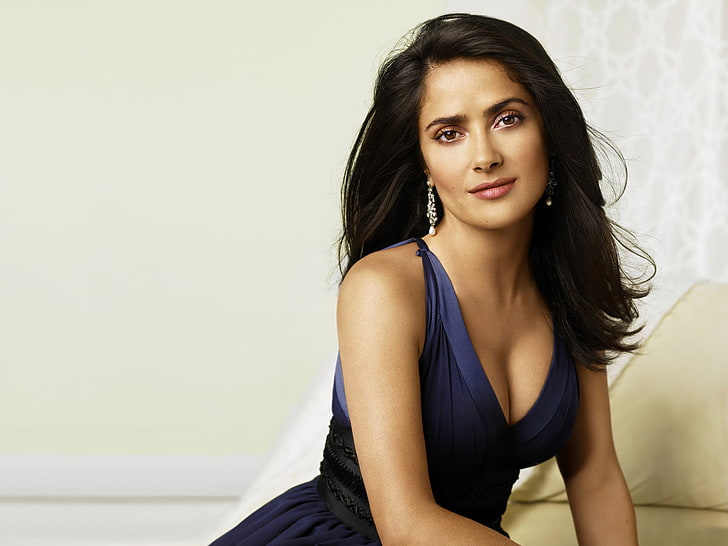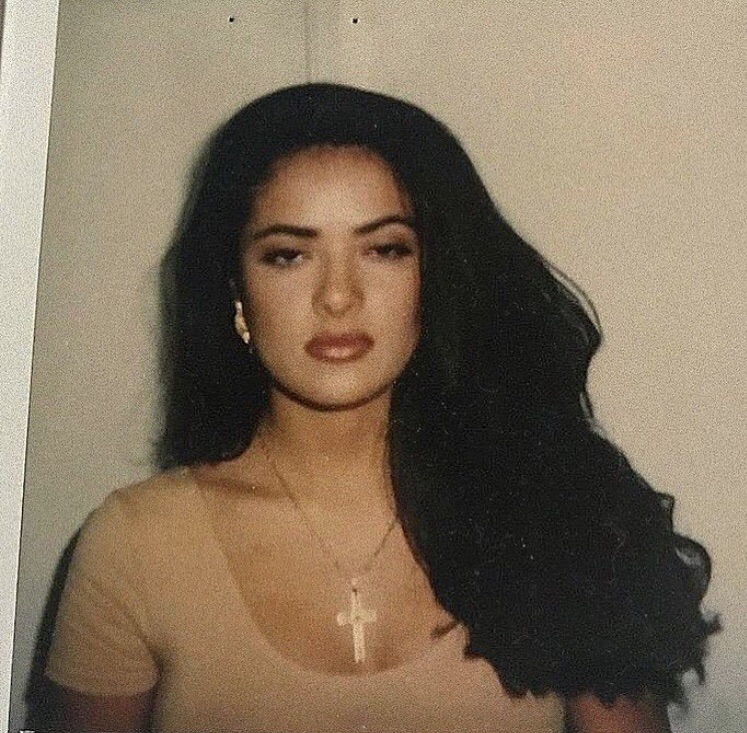 She became a household name in the country of Mexico at age 23. Hayek landed the title role in Teresa (1989), a successful Mexican telenovela. She was the lead actress in the 1994 film El Callejón de los Milagros (Miracle Alley), which has won more awards than any other movie in the history of Mexican cinema. Not bad, Salma!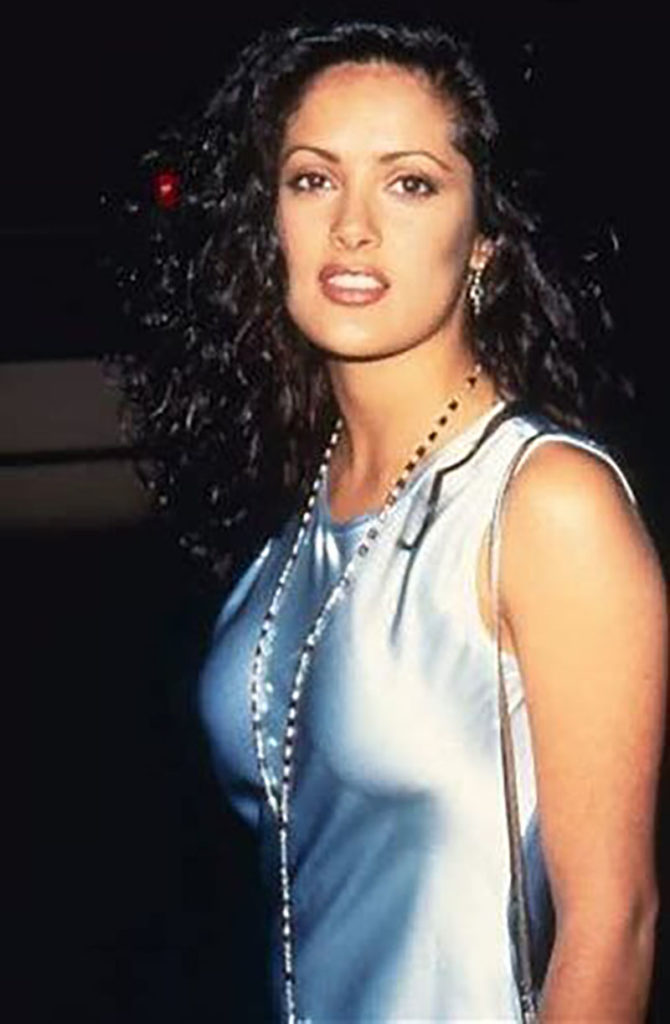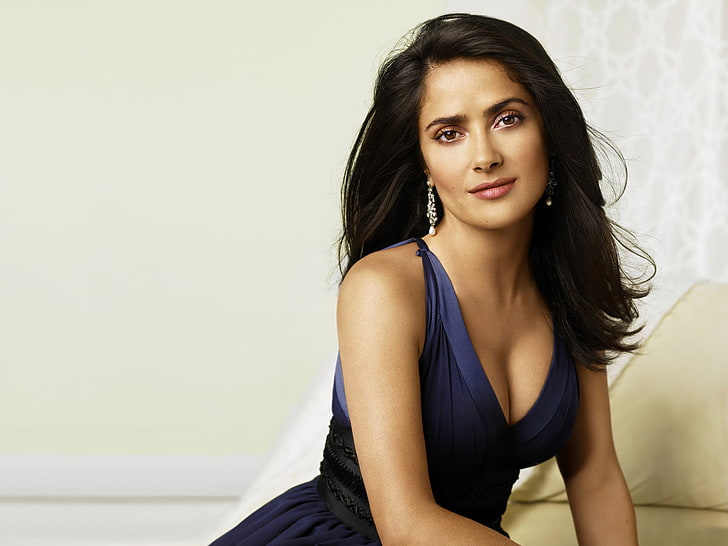 Salma Hayek is a naturalized US citizen. She's also married to a French billionaire – and the two have a child together. Hayek is an active practitioner of yoga. She's an activist for women's rights and immigrant's rights. Her voice goes a long way in social and political circles…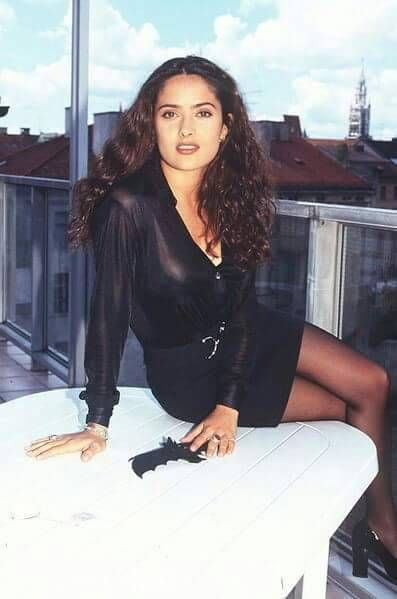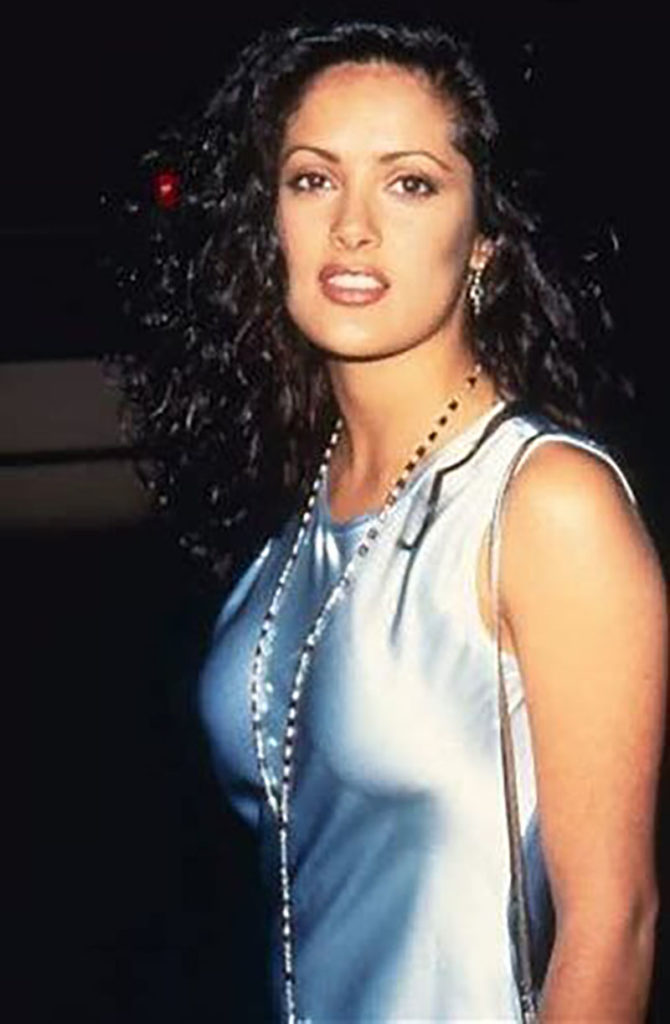 An interesting accolade here; in July 2007, The Hollywood Reporter ranked Hayek fourth in their inaugural Latino Power 50. The Latin Power 50 is a ranking that lists the most powerful members of the Latino Hollywood community. Furthering the unique accolades: Hayek was awarded the Women in Film Lucy Award in 2008 in recognition of her excellence and innovation in her creative works that have enhanced the perception of women through the medium of television.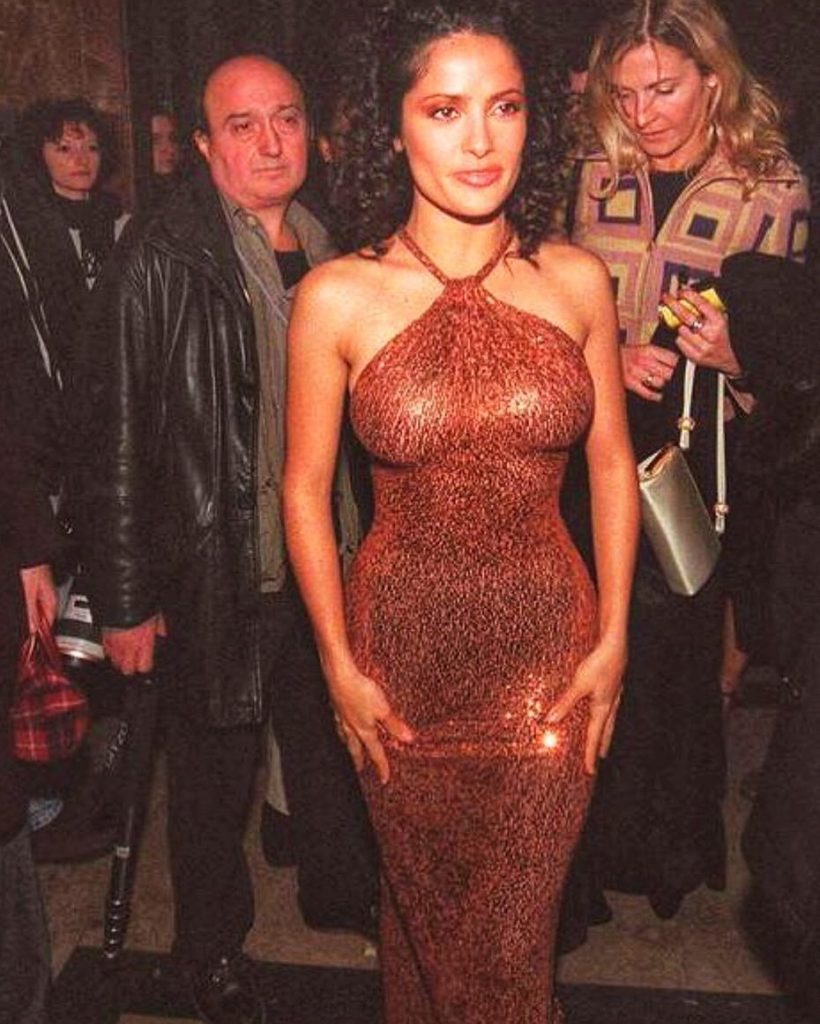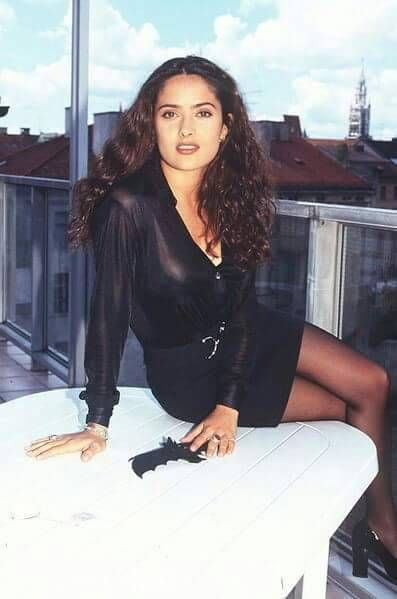 She's as talented as they come, and accomplished too. None of this is possible if there isn't a baseline intelligence that matches the exterior body of work. Despite her initial struggles maintaining a healthy work-life balance, Hayek does make family a priority saying, "I have never been apart from my daughter for more than two weeks." Salma Hayek is one of our all-time favorite TV/Movie performers. Thanks for joining us on this list!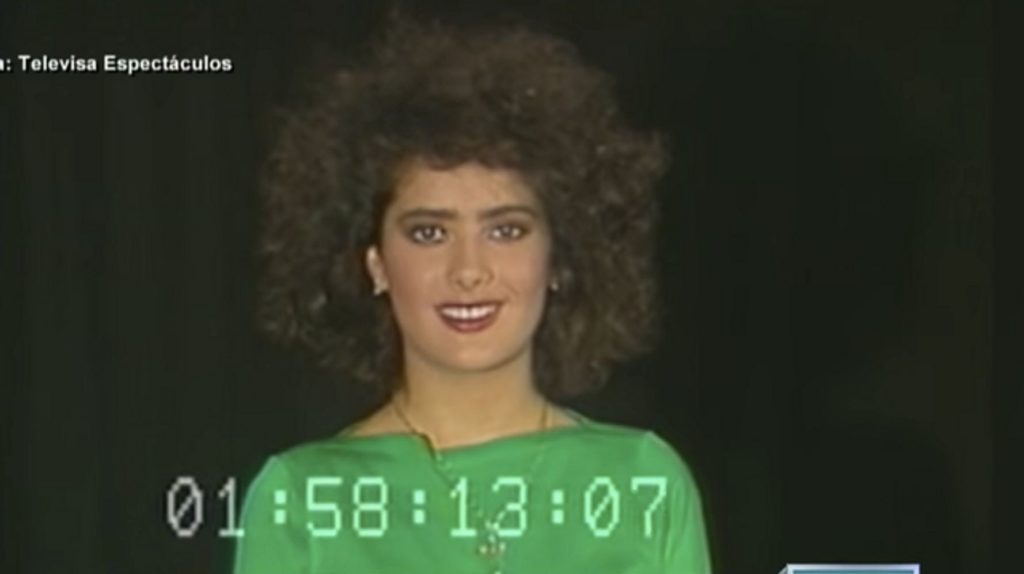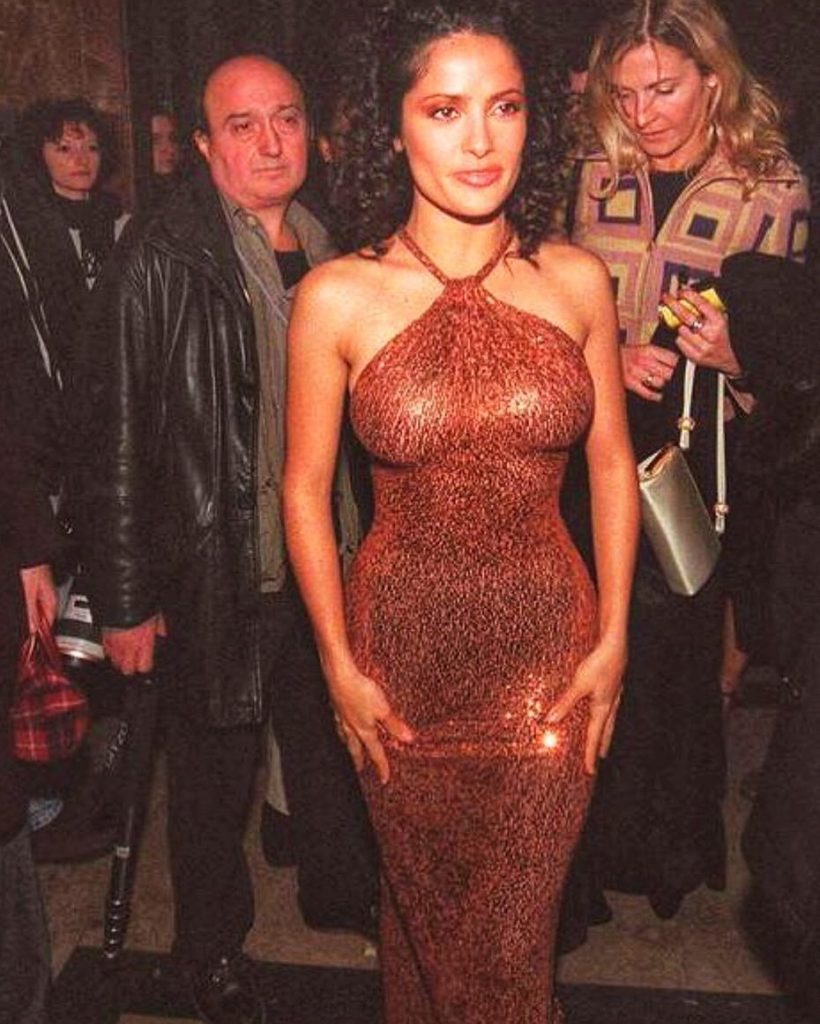 Willy Wonka changed her life. She admits that, as a spoiled child, she got a lot of what she wanted. And what she wanted after watching "Willy Wonka and the Chocolate Factory" more than anything was to become an actress. So her parents, at the age of 12, sent Salma Hayek off to learn how to act – at the iconic Academy of the Sacred Heart in New Orleans. What an amazing opportunity for the young Hayek!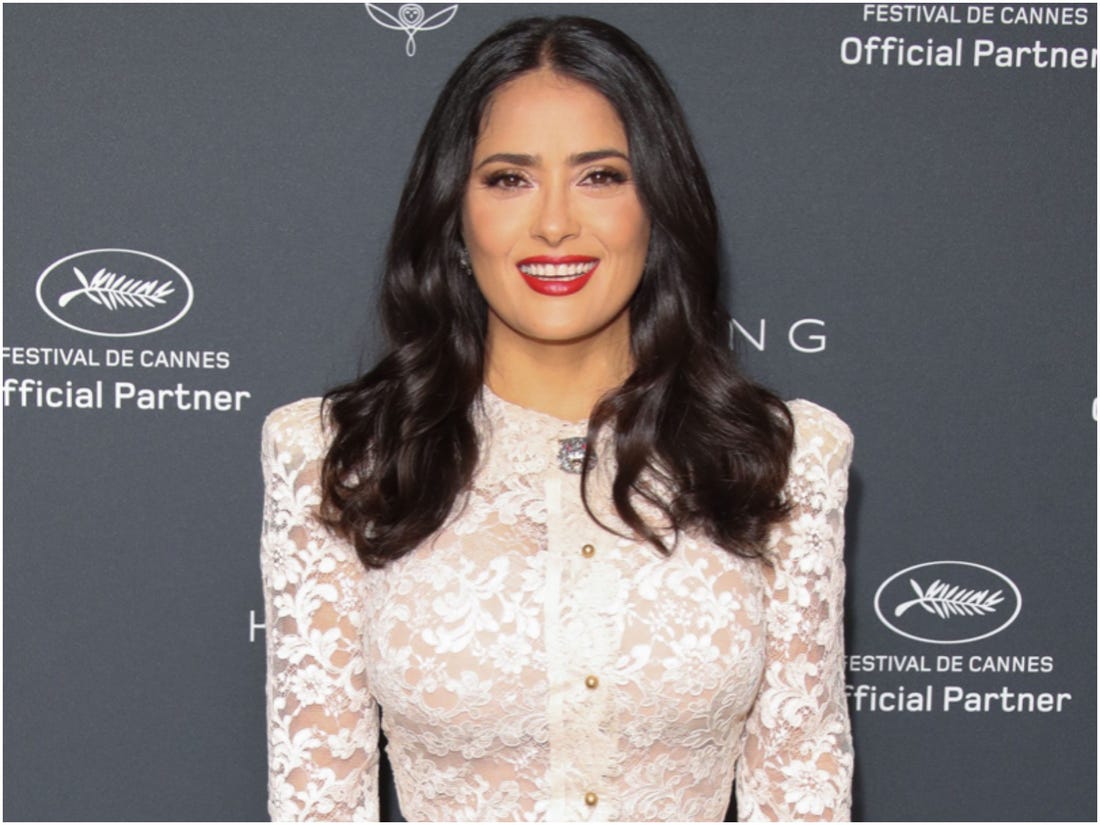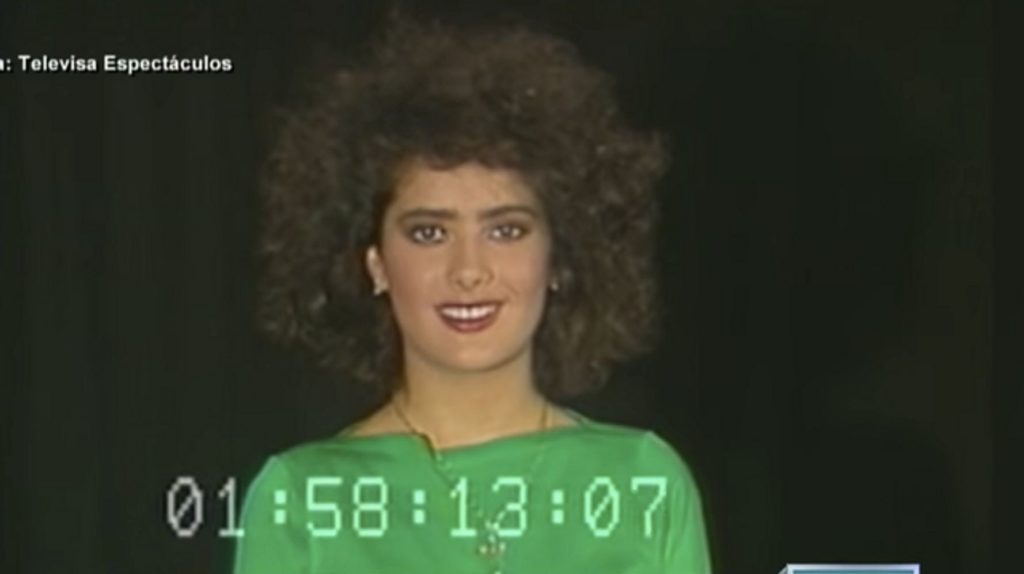 Hey do you remember the acting school, Academy of the Sacred Heart, in New Orleans that we just told you about? Well, not too long after being there – the young trouble-maker Hayek turned the clocks back of three of the nuns at the school! She wanted to make them late to a school function, but instead she was kicked out of the acting school immediately. It's one of those things you laugh about now, but was probably a huge deal at the time.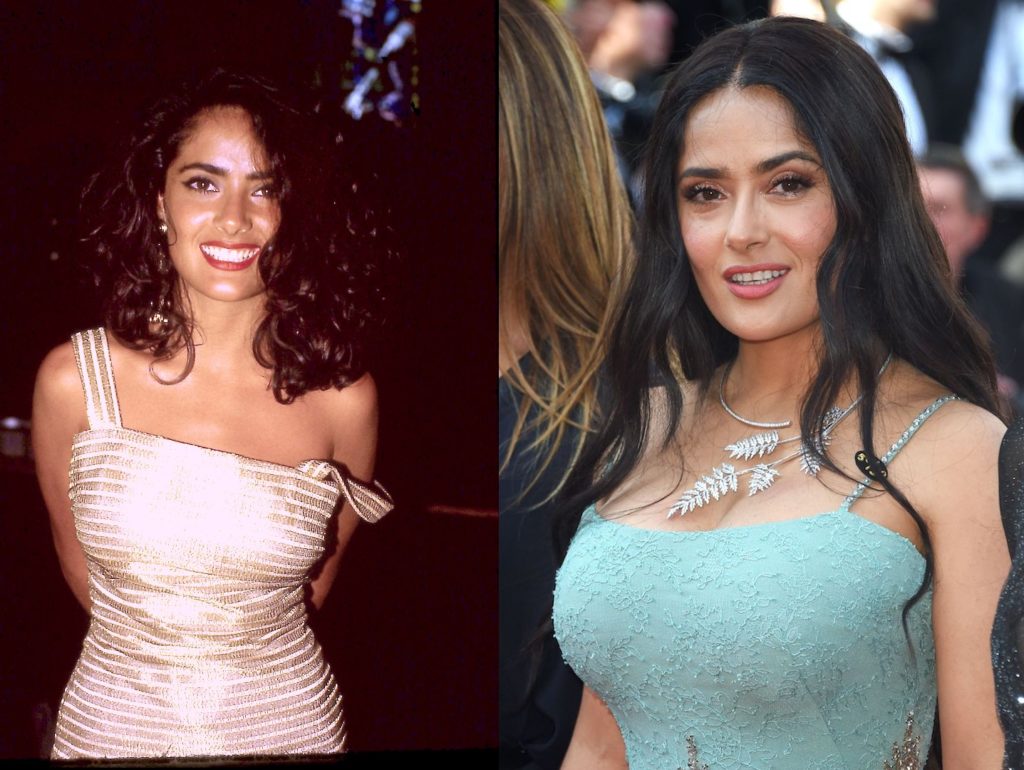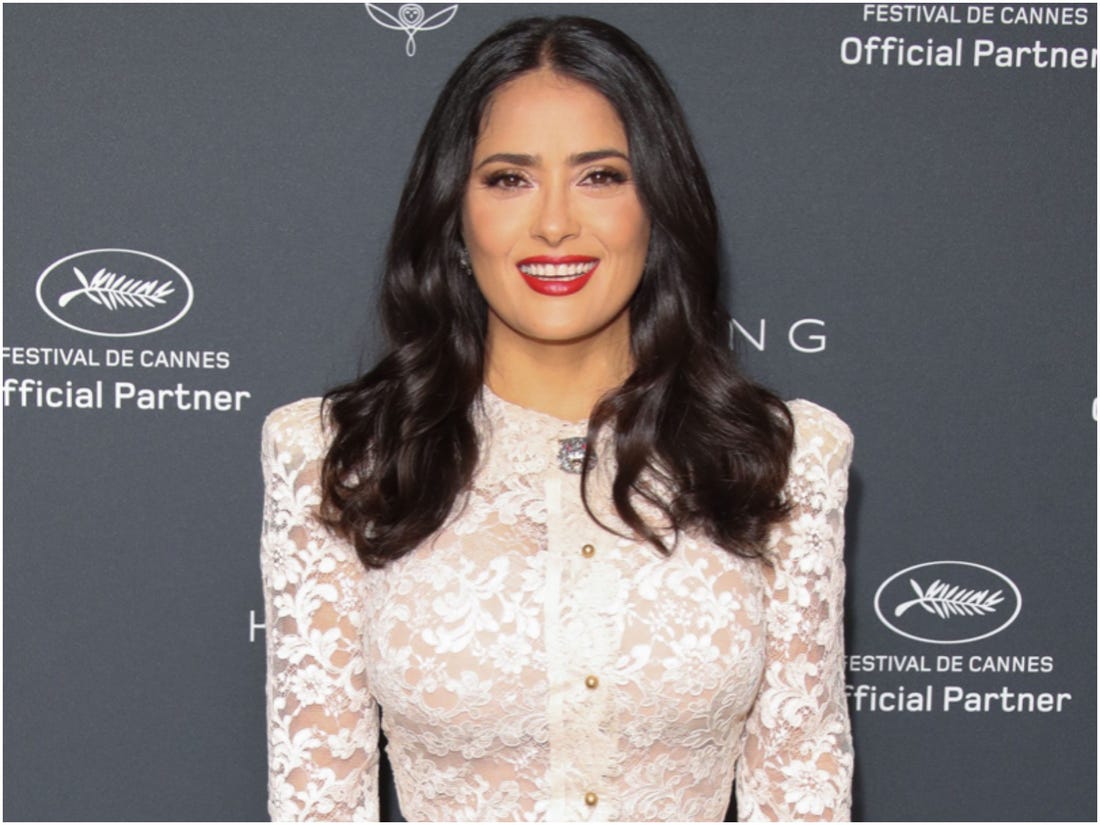 Hayek never gave up her dream of becoming an actress, but rather it was delayed to an extent. She says she never felt she truly had the right talents until graduating from The Ibero-American University. The The Ibero-American University is described as, "..one of the most prestigious universities in Mexico and in Latin America. The private institution of higher education is sponsored by the Society of Jesus, and it is recognized as having an international-grade level of excellence."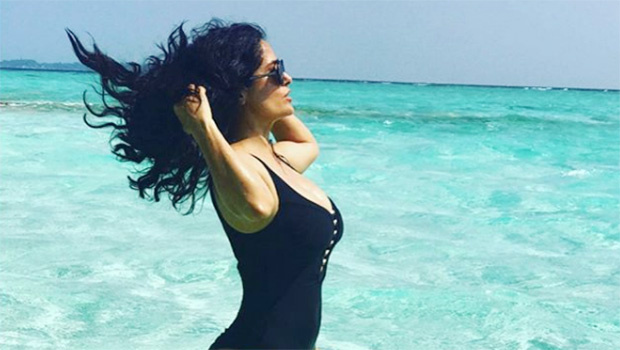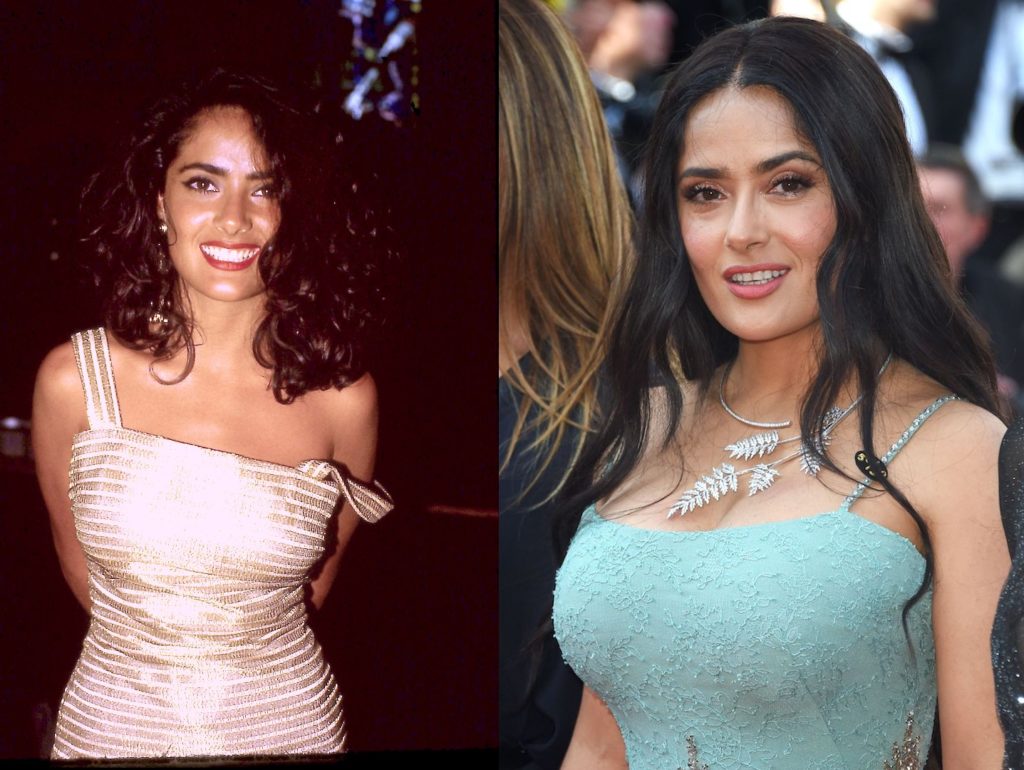 In the soap opera that launched Salma Hayek's career, Teresa, she plays the title character. Teresia is an ambitious woman who's primary objective in life is to reach wealth and status, but do get there, she feels she must peel away from her simple, yet loving, neighborhood and her family. The soap opera ran for 3 years, and Salma Hayek starred in all 125 episodes of them. Starred across from Claudio Brook as Don Fabian, and Daniel Gimenez Cacho as Jose Antonio.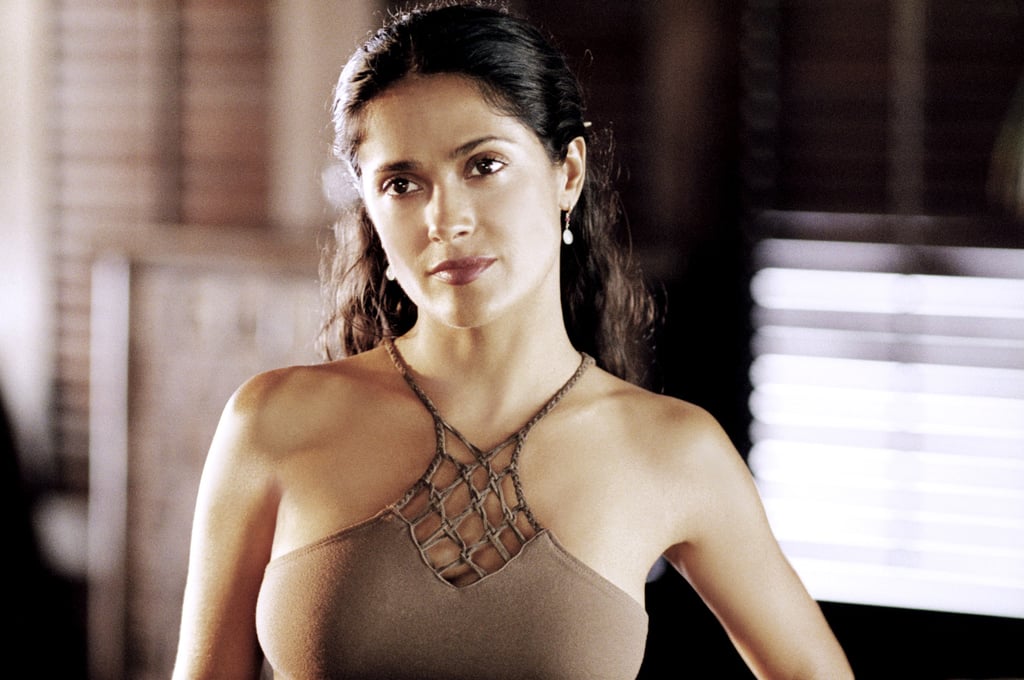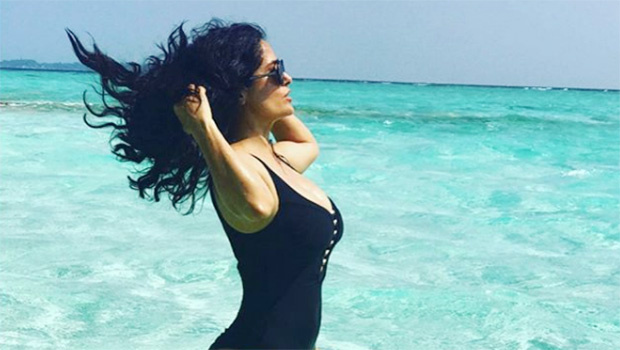 The early 1990s were an interesting time for Hayek. She left Mexico in 1991 and landed in Los Angeles, bright eyed and ready to land some huge roles. What does Lee Corso always say? Not so fast! Hayek quickly discovered that in the 1990s, the primary roles for foreign actresses were ones that stood on the peripheral of Hollywood as we know it. After a few years of small roles that were illicit for a woman of her pedigree – she spoke up and made her frustrations known…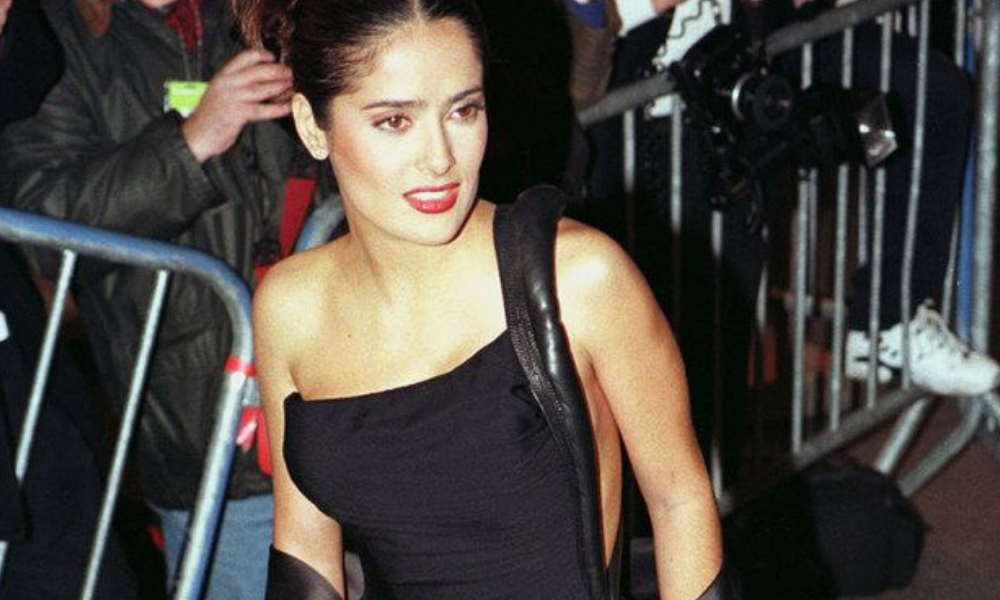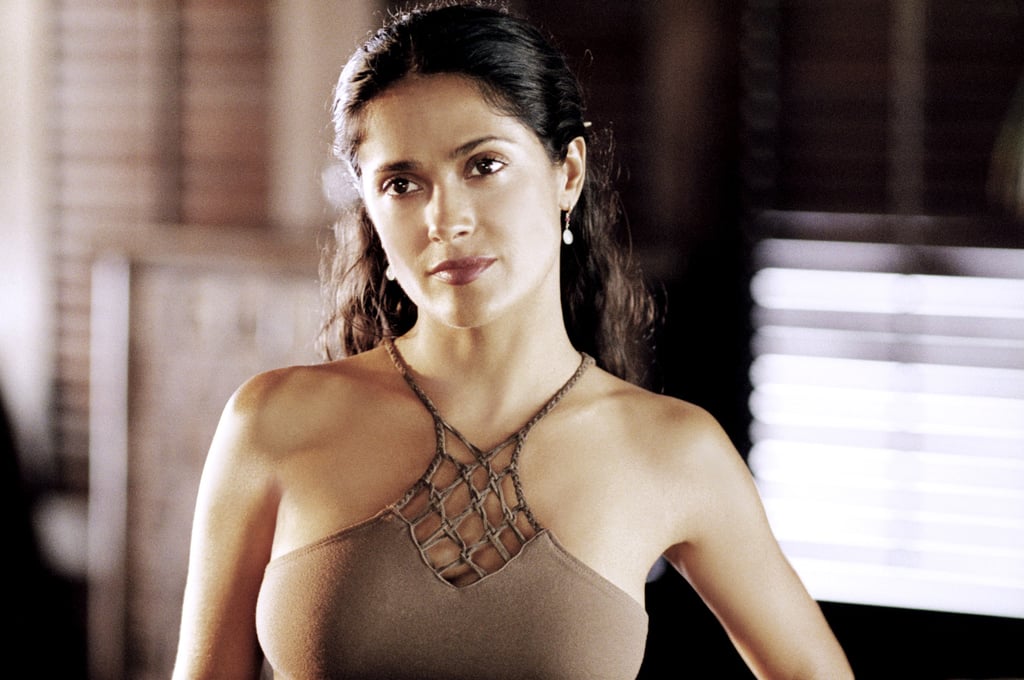 In 1994, on an episode of the late-night Spanish television show hosted by Paul Rodriquez, Hayek vented her concerns about the roles expected of her simply because she was from Mexico. Well, she delivered such a fired up performance that night that Robert Rodriquez and Elizabeth Avellan – two movie producers who happened to be watching the tv show – had to get in contact with her. They formed a relationship and soon after they connected, she landed her first starring role in Desperado.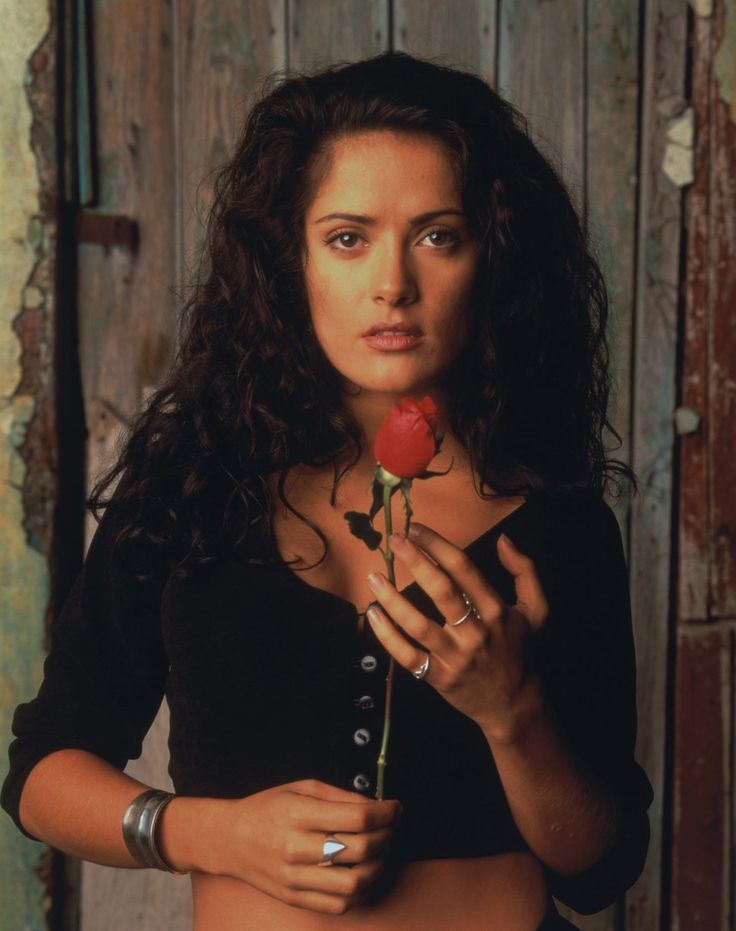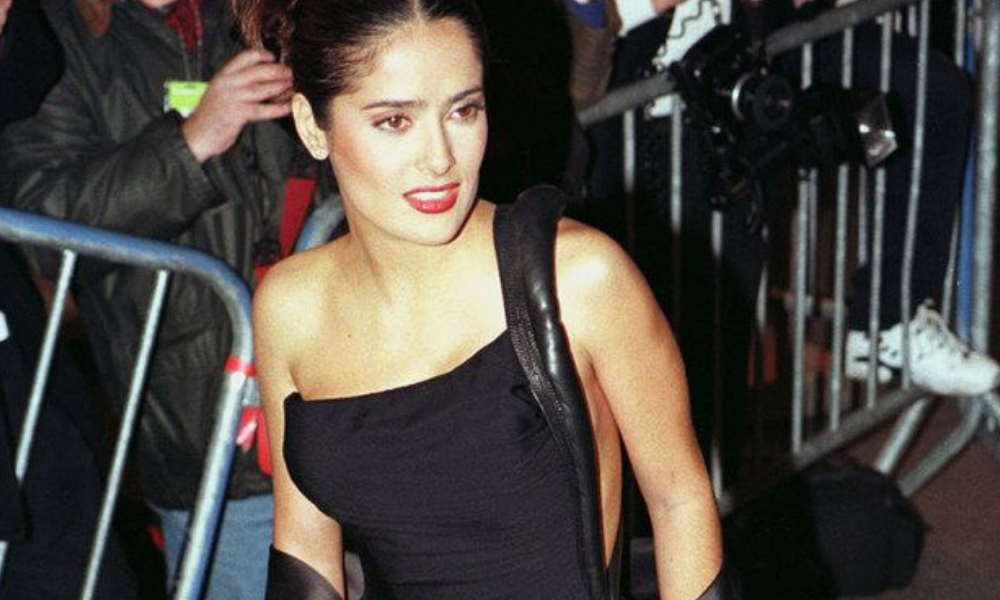 Robert Rodriquez wasted no time in casting Hayek again, this time in From Dusk 'Til Dawn. She played a smaller role in this film than in Desperado but it was opposite George Clooney and directed by Quentin Tarantino, so it was a huge boost for her box office credit. From there, Hayek landed another star role in Only Fools Rush In which co-starred Matthew Perry from Friends. This was the electric run of her career that set her up for the biggest things to come.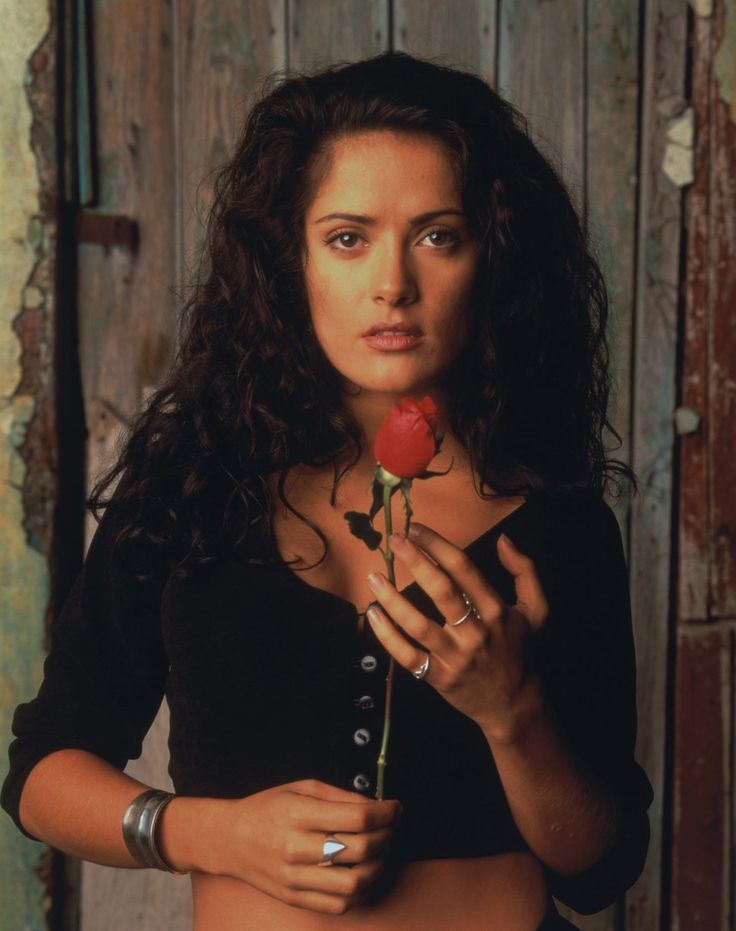 After Fools Gold – which was a solid movie with enough commercial success to get everyone a job again but nothing meteoric as to launch anyone into superstardom – she starred opposite Russell Crowe (nearly a complete unknown at the time) in Breaking Up. It was something of an artistic movie with a low budget, but everyone was pleased enough with it. And then 1999 happened. What a year for Salma Hayek!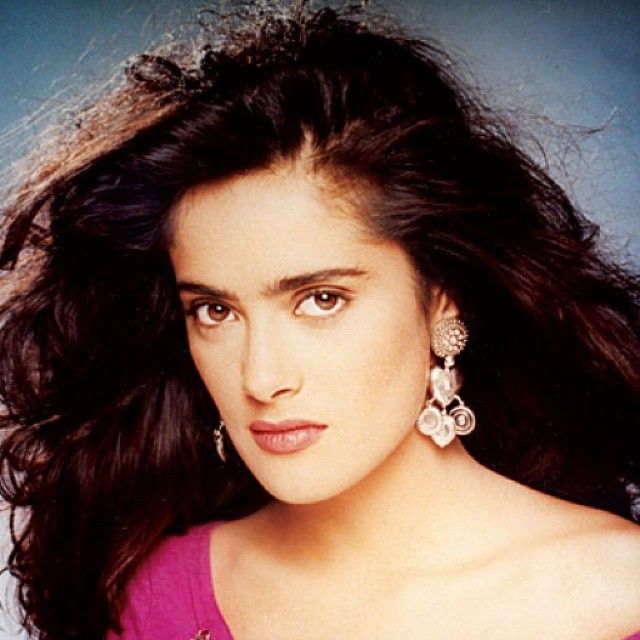 Dogma. In the Time of the Butterflies. Wild Wild West. These three movies back to back to back in 1999 cemented Salma Hayek's names in the Hall of People Who Will Always Have A Job in Hollywood. Maybe it's not a real place, but you know what we mean. It was a year to remember as all three movies were loaded, and successful. She was rounding into the prime of her career, when everyone was perfect and everything looked gorgeous. Teresa would be proud.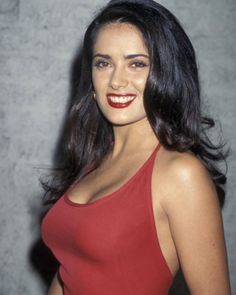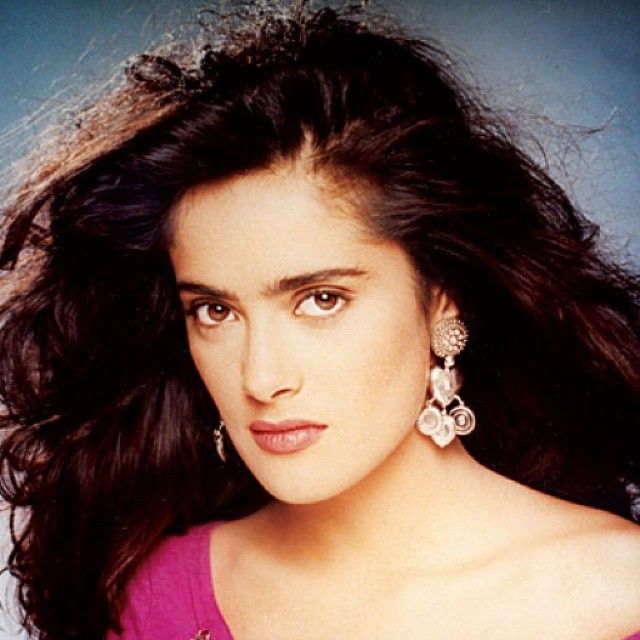 Dogma was a comedy where Hayek played the muse to co-stars Matt Damon and Chris Rock. In the Time of the Butterflies, Hayek took another relative risk seeing as it was a smaller, artsy film with a low budget. Why would she take a role like that in the midst of money-making blockbusters? She know what she was doing, because not only did it receive well, but she was nominated for an AMLA award for best actress for her fantastic efforts. And Wild Wild West was a fun one with Will Smith. Three great movies!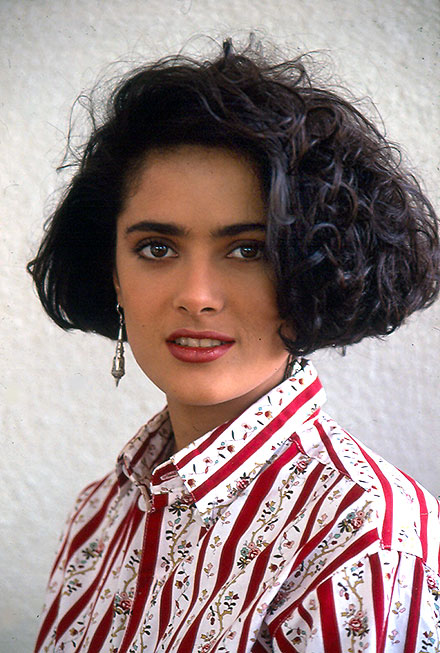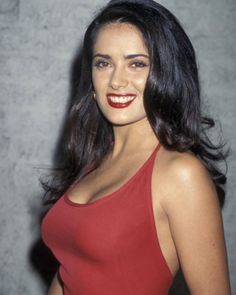 Then she dropped off. Not because the well dried up, but because she needed to enter within. She was preparing for the role of her lifetime, Frida. She spent two years learning, researching and acting into the title character, Frida Kahlo – a Mexican painter. Her story and talents are legendary in Mexico and ever since she came to Hollywood, Hayek knew she wanted to bring her story to the big screen. At first, fans were bewildered but after word got out that she was transitioning into Frida, the confusion turned into anticipation….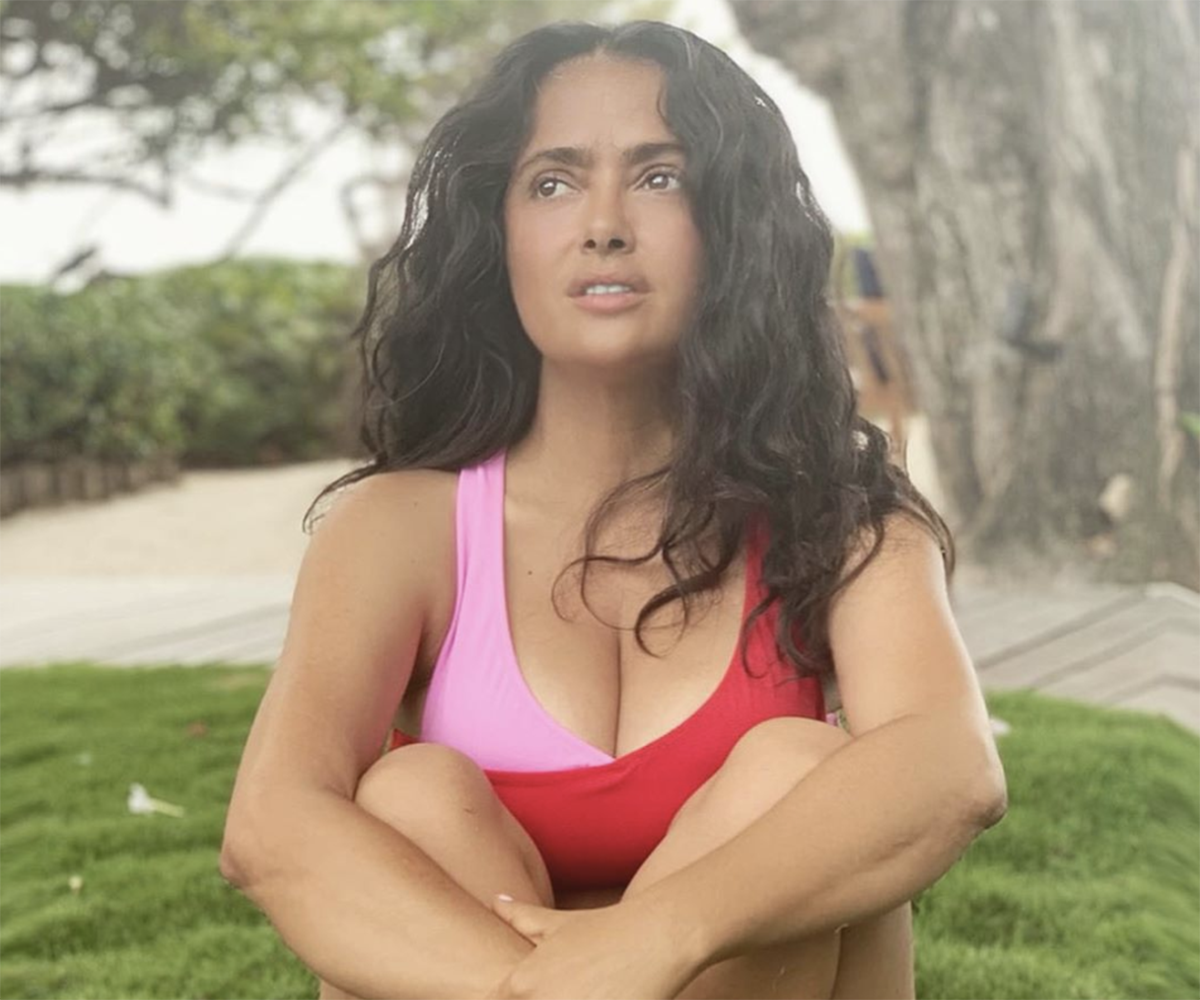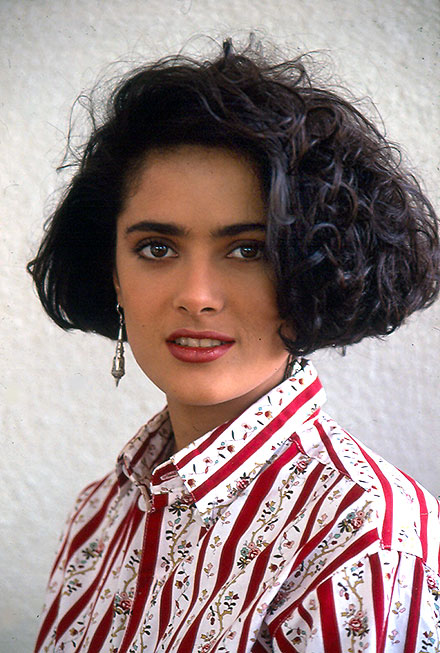 Frida (2002) absolutely rocked it. Salma Hayek co-produced and starred in the smash hit which was nominated for six Oscars including Best Actress for Hayek. It won two, for makeup and music. The movie, which was absolutely loved by the audiences of America and Mexico and beyond, co-starred Antonio Banderas, Ashley Judd, Geoffrey Rush, Edward Norton and Valeria Golino.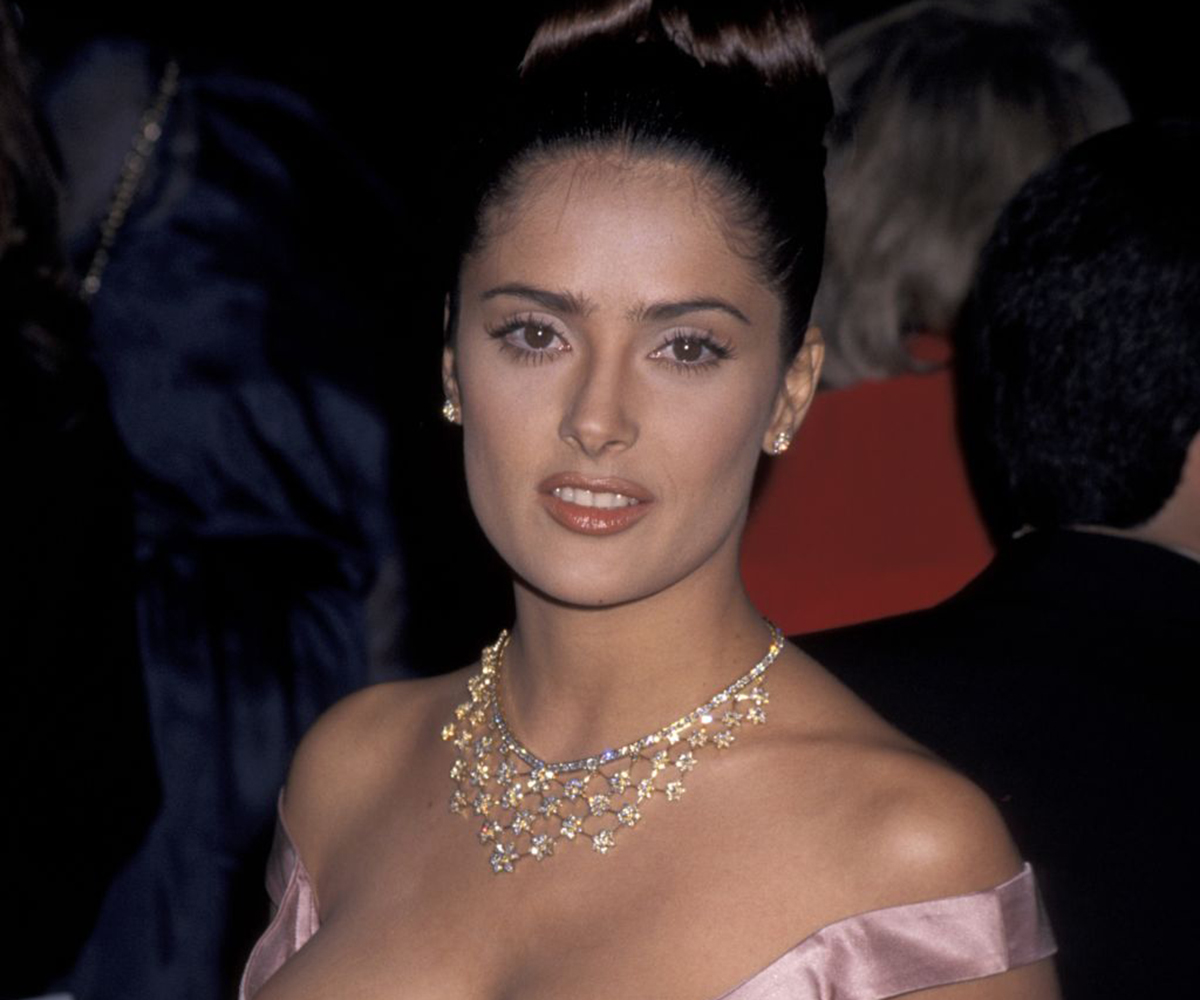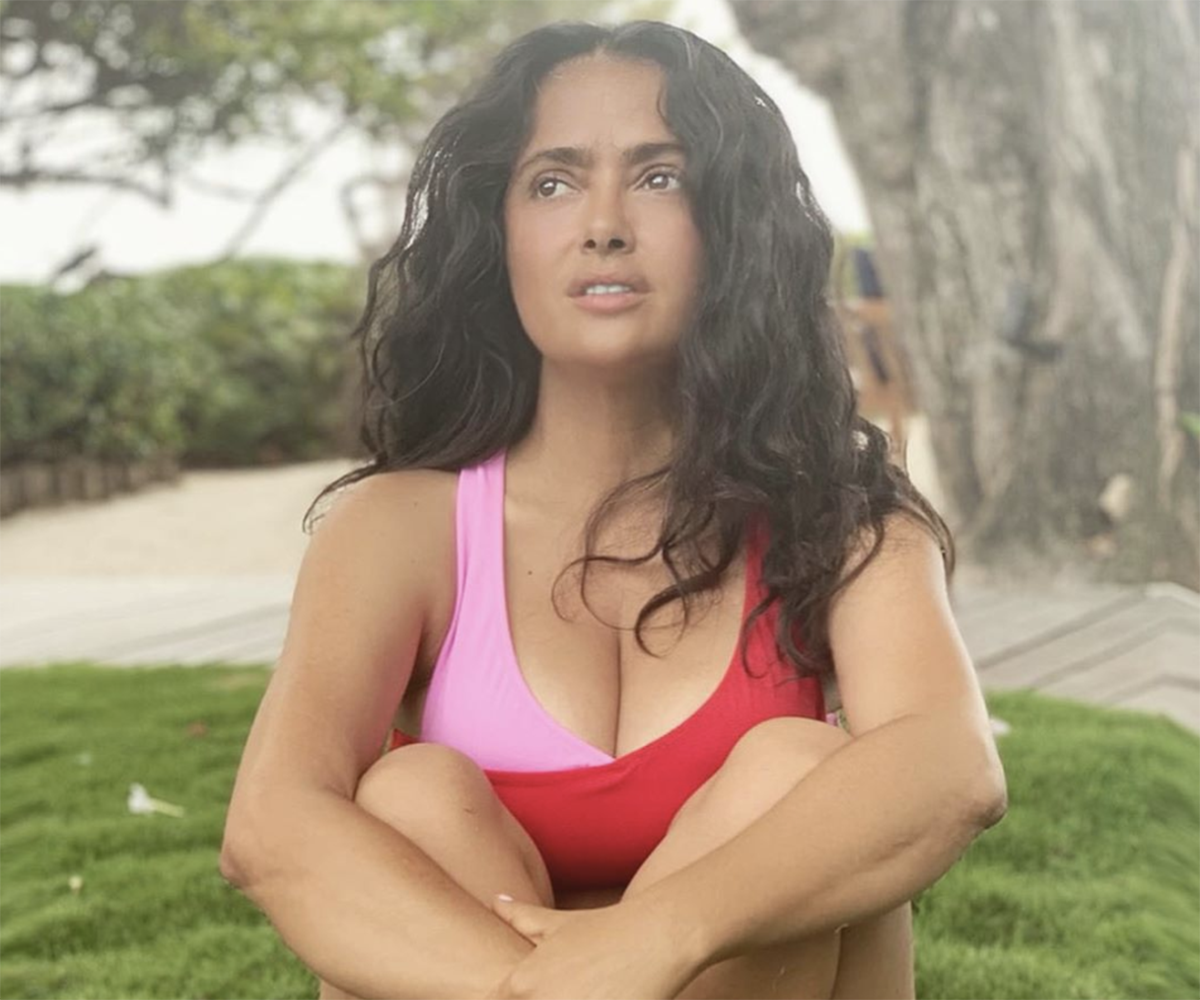 She's never been anything short of ambitious. She's known she wanted the world from when she was a little kid – and with the talents and resources at her back, she went out and got it. One of her most quotes is, "I became obsessed with all these women who die never feeling they did anything extraordinary with their lives." So perhaps it was a desire not to regret anything, or the fear of boredom, but she's decided against fading into the darkness – but rather living a life to be excited about and proud of. Kudos, Salma!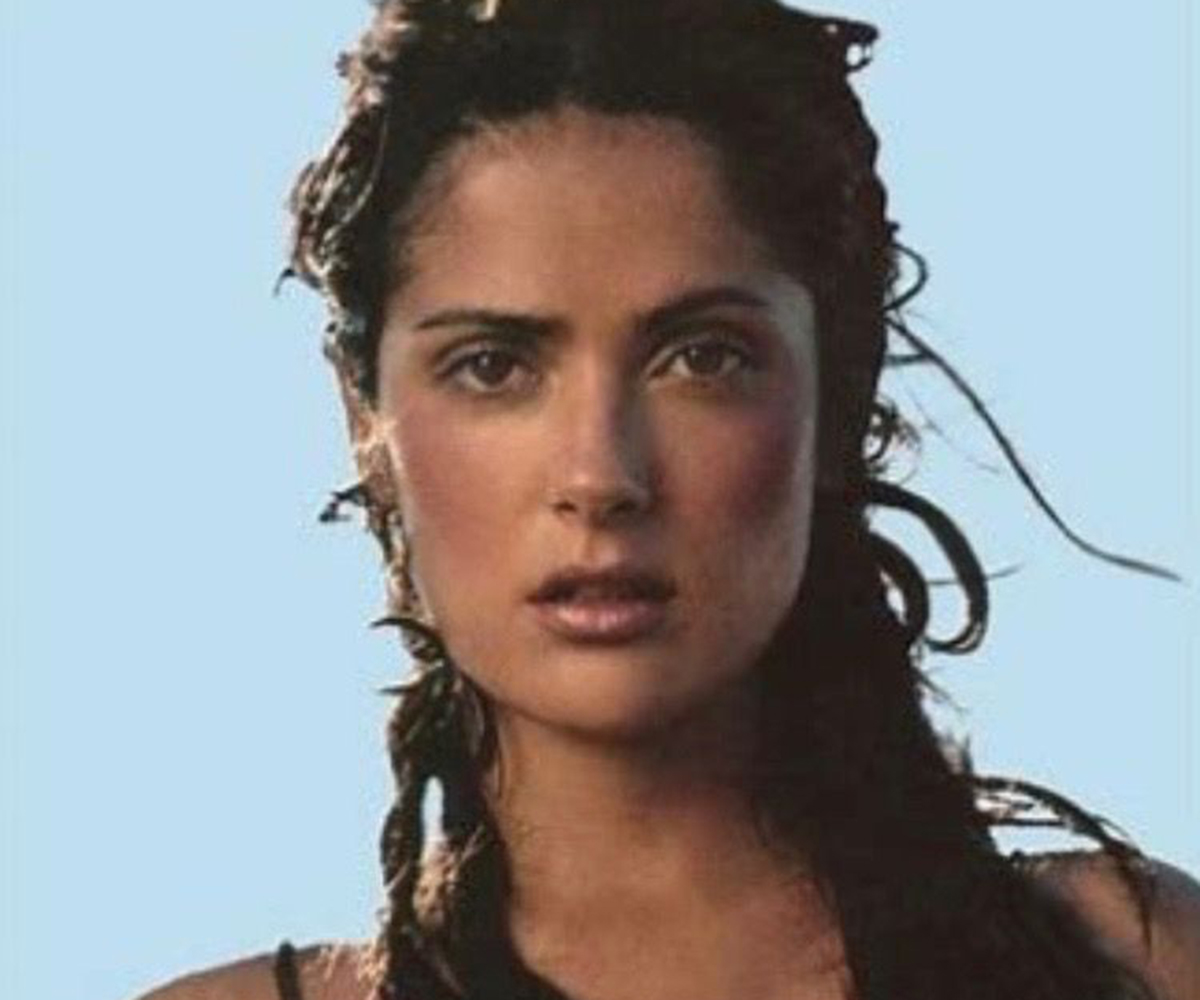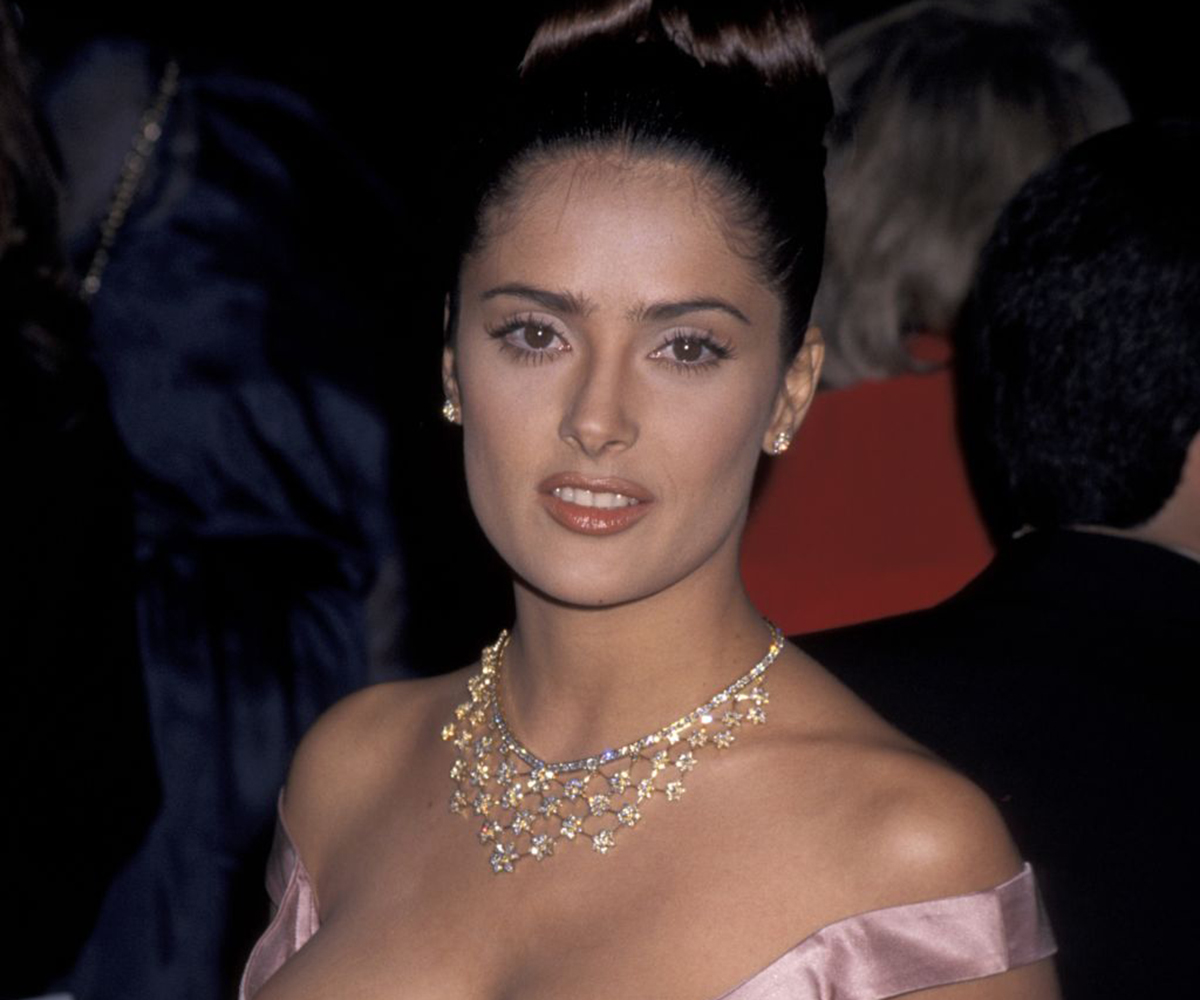 She wants to make movies forever. She's been asked if she plans on retiring (she is in her mid-50s and has plenty of money from her acting) and she is adamant every time. She plans to make movies until she dies. There's no end in sight, and even at her age she continues to innovate and perform at a high-level. She's going to be a true lifer of the film industry, and we're here for it! The more the merrier as far as we're concerned here.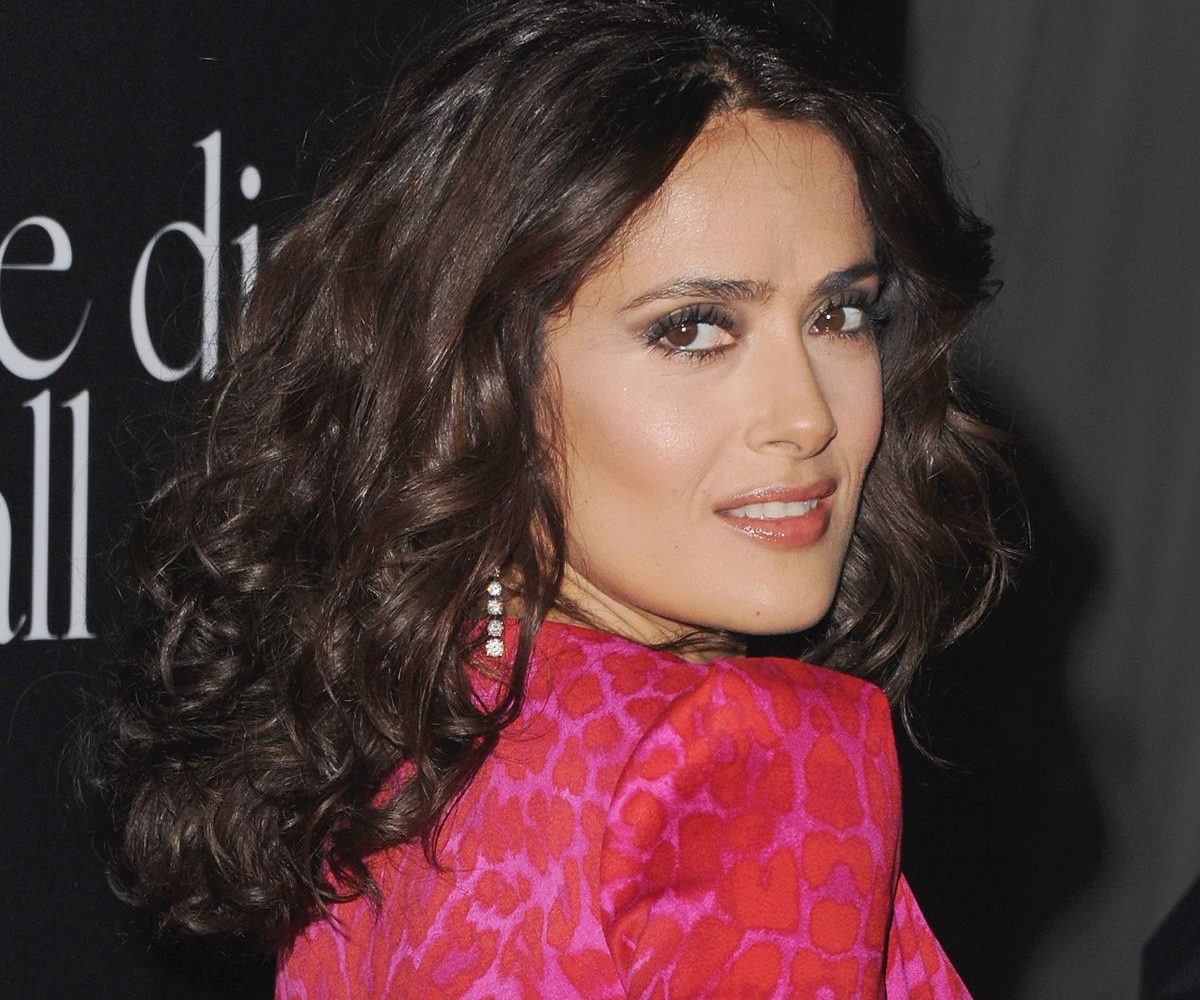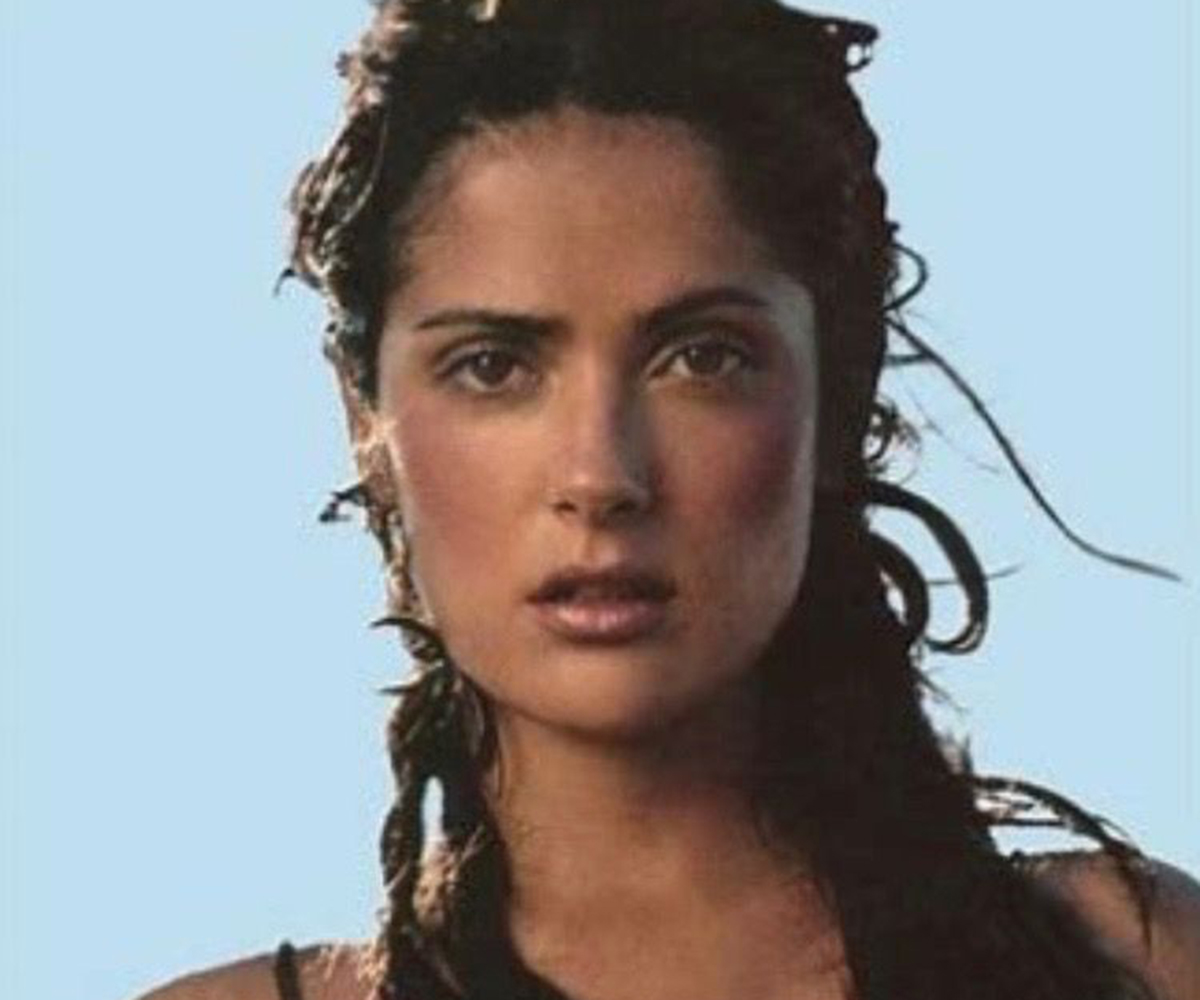 In 2006 she starred inAsk the Dust with Colin Farrell. it's based off the popular book by John Fante. When the filming wrapped up, she said this, "For my wrap present, Colin Farrell gave me a first edition book. I got so involved with this character and I was so sad when the movie was over that when I got home and I tried to read the book I got really emotional and I started crying." Touching gift, Mr. Farrell!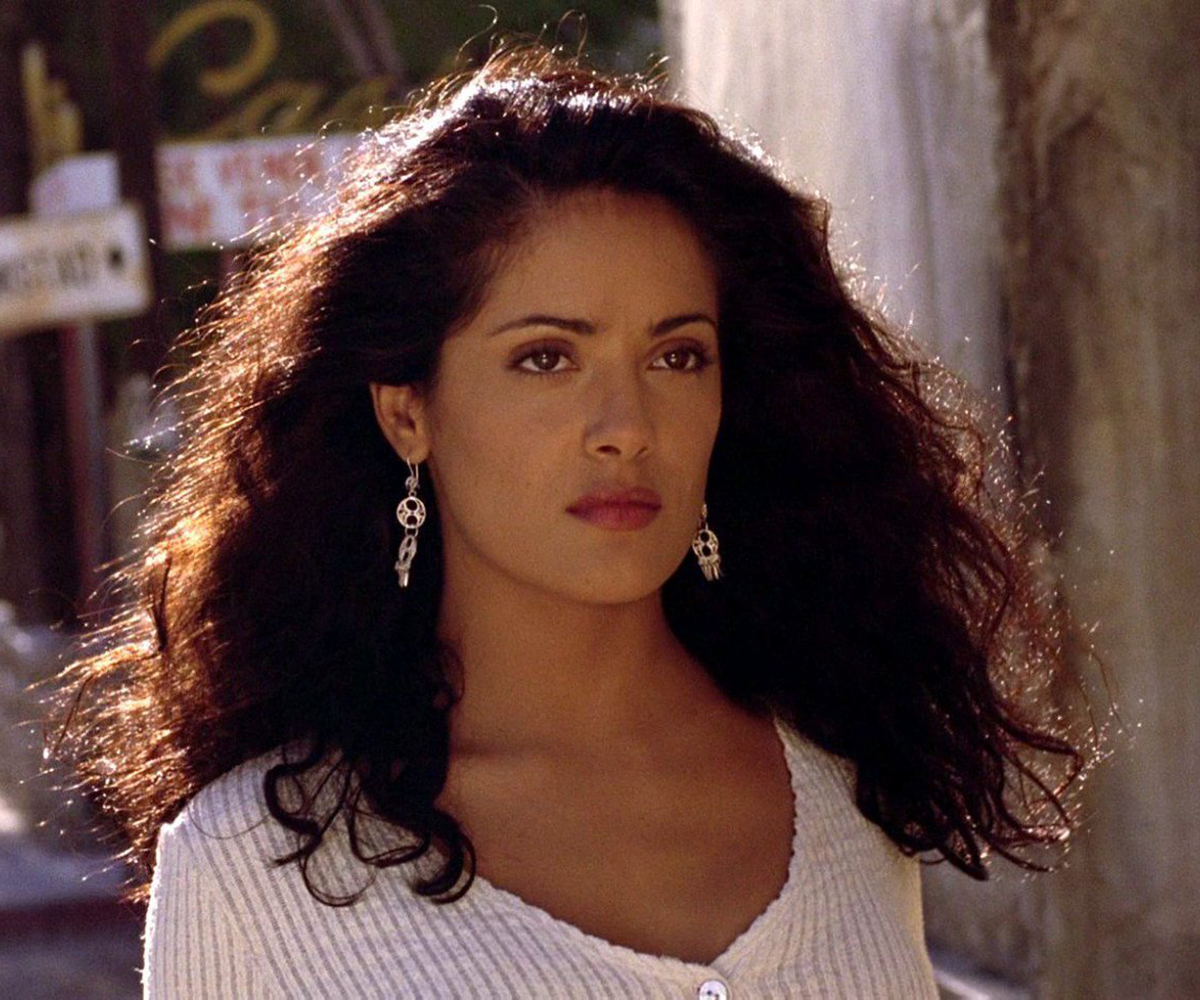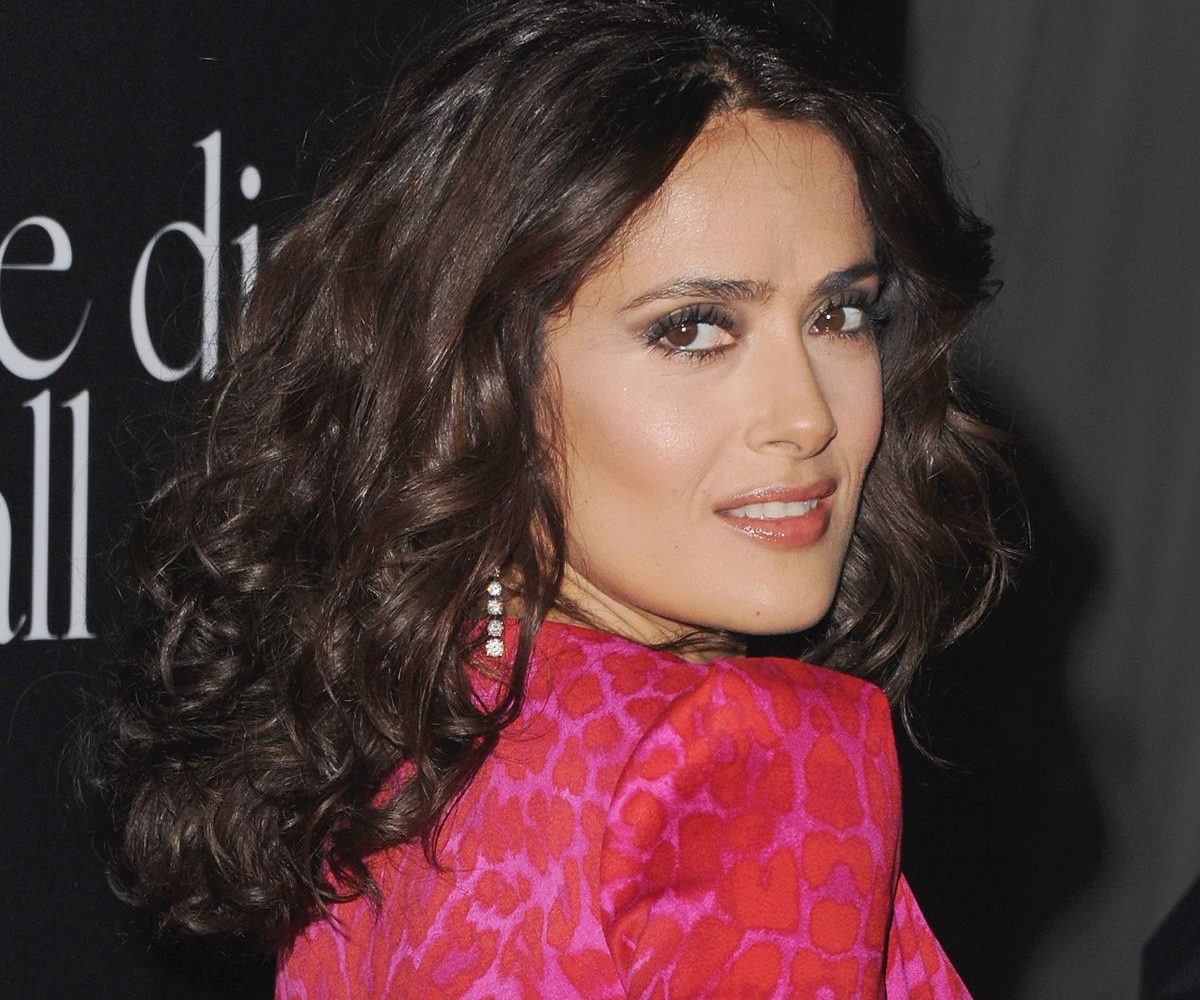 Working as an actress is different than most jobs, the pay is bigger and the off-time is bigger. But the days when you are working are long, and downright tiring. So it's no surprise that Salma Hayek's attitude on her work load is like this, "For me, I have to say that I like to work a lot too, but I like not working better. The perfect scenario is when you just worked and you know something's coming up, then you have four, five, six months off. But you know you're going to have a job later." Yeah, we couldn't agree more.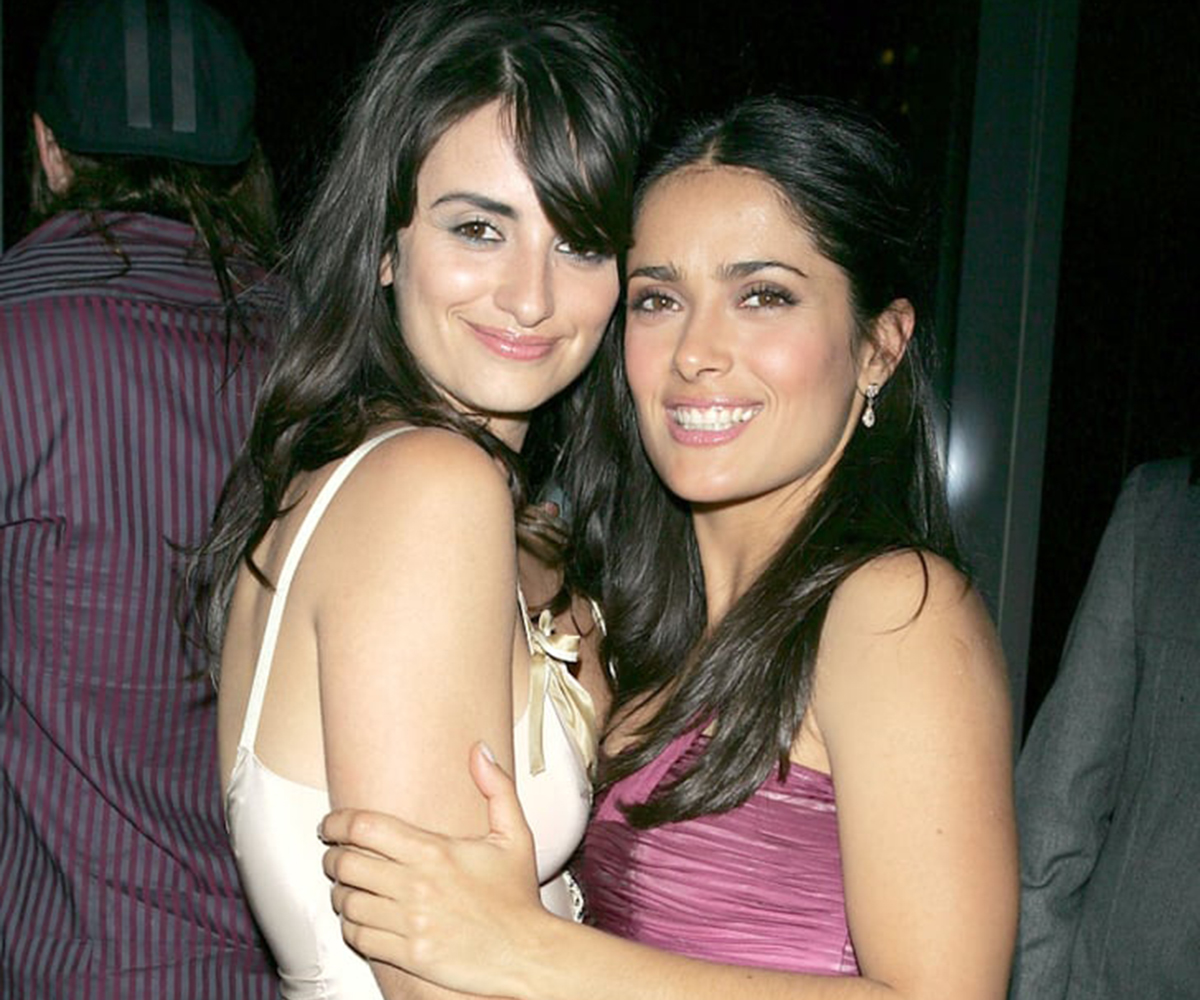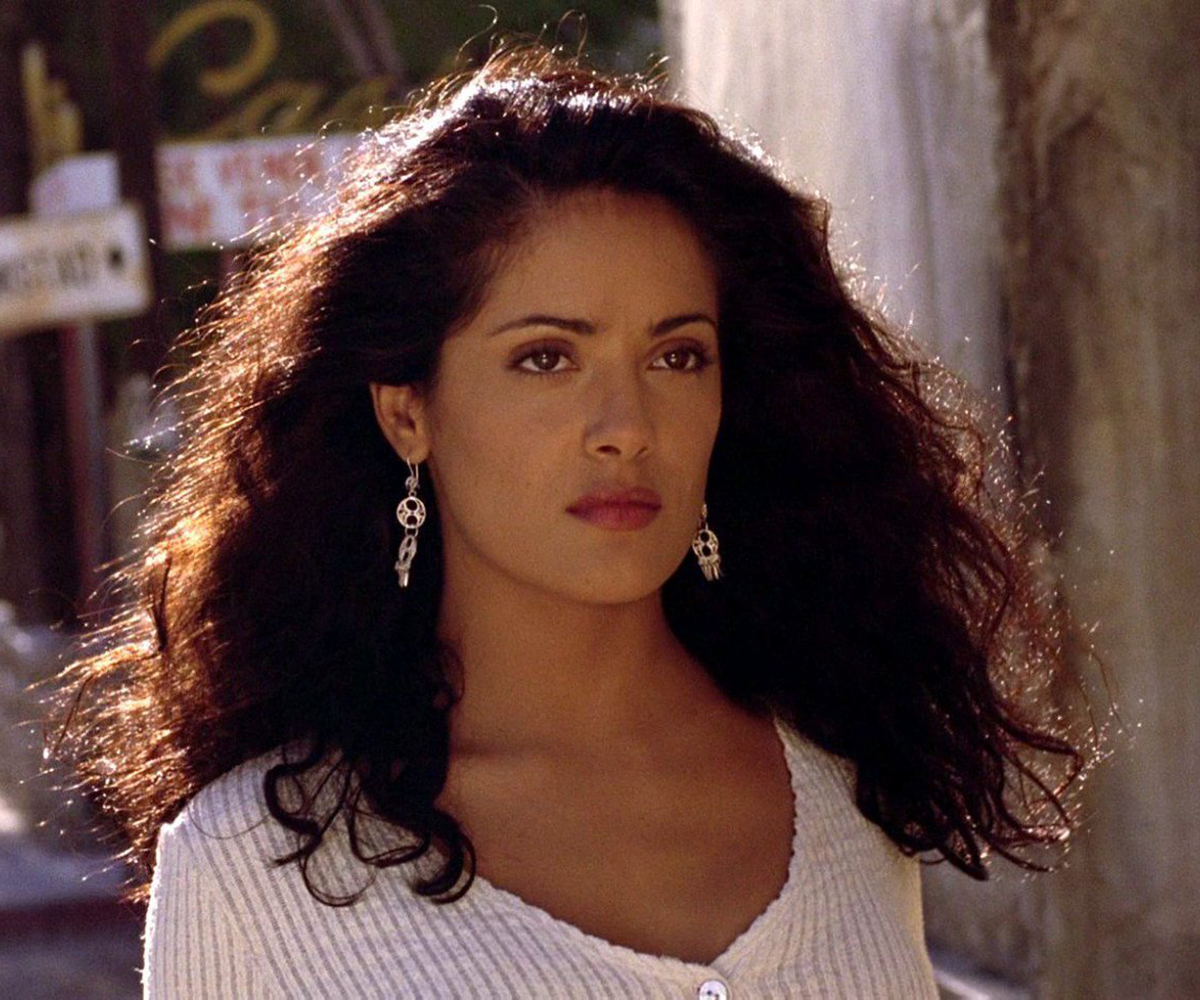 She's never been afraid to commit to her thoughts and challenge the status quo around her. In the mid-90s she had this to say, "I don't believe in the so-called Latino explosion when it comes to movies. Jennifer Lopez doesn't have an accent. She grew up in New York speaking English not Spanish. Her success is very important because she represents a different culture, but it doesn't help me. I grew up in Mexico, not the US, and the fact is that there just aren't any parts for Latin actresses. I have to persuade people that my accent won't be a problem, but an asset. Everyone's afraid of doing something a bit risky. Everyone wants a $200 million hit and anything they think might get in the way of that kind of success is considered a liability".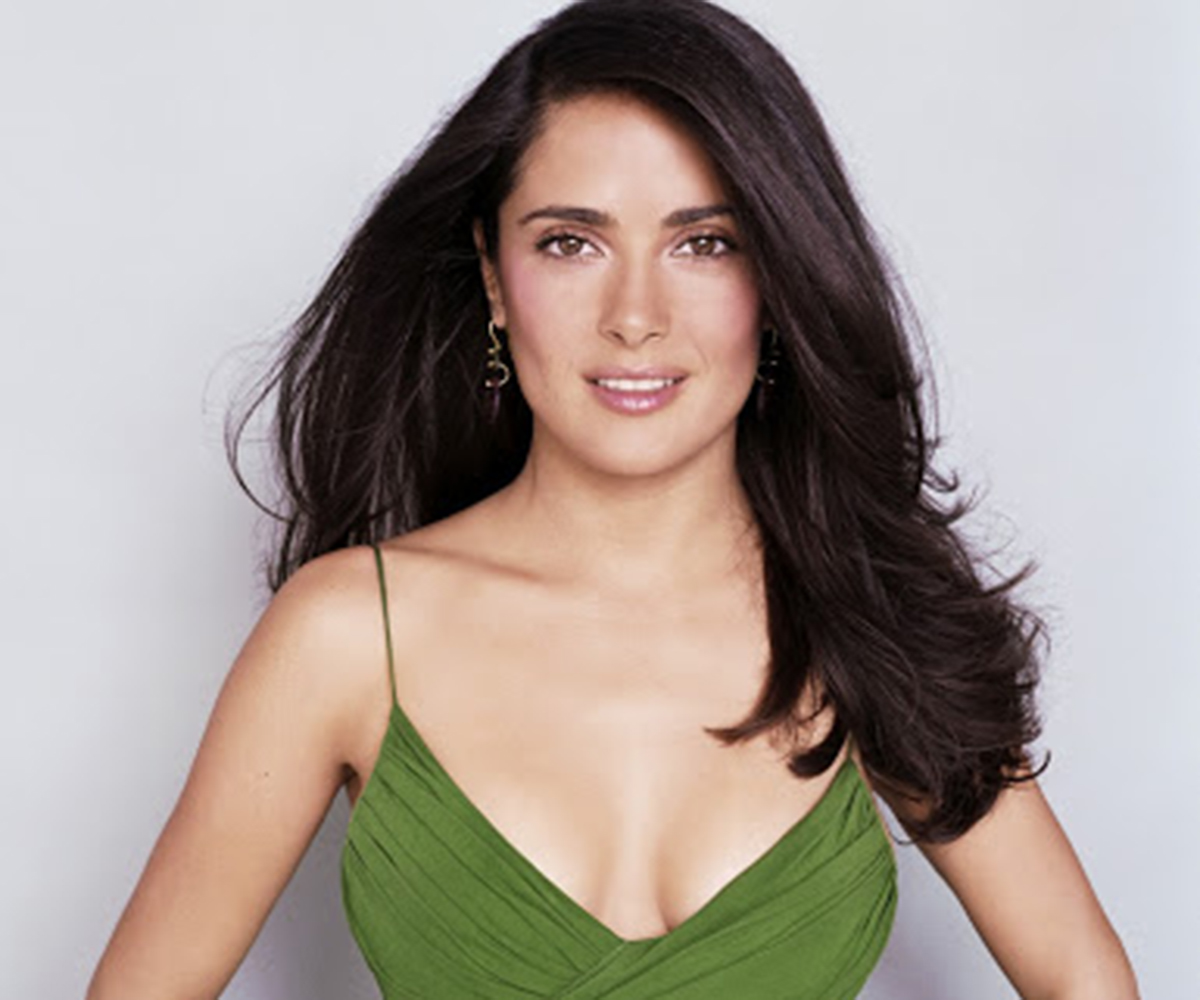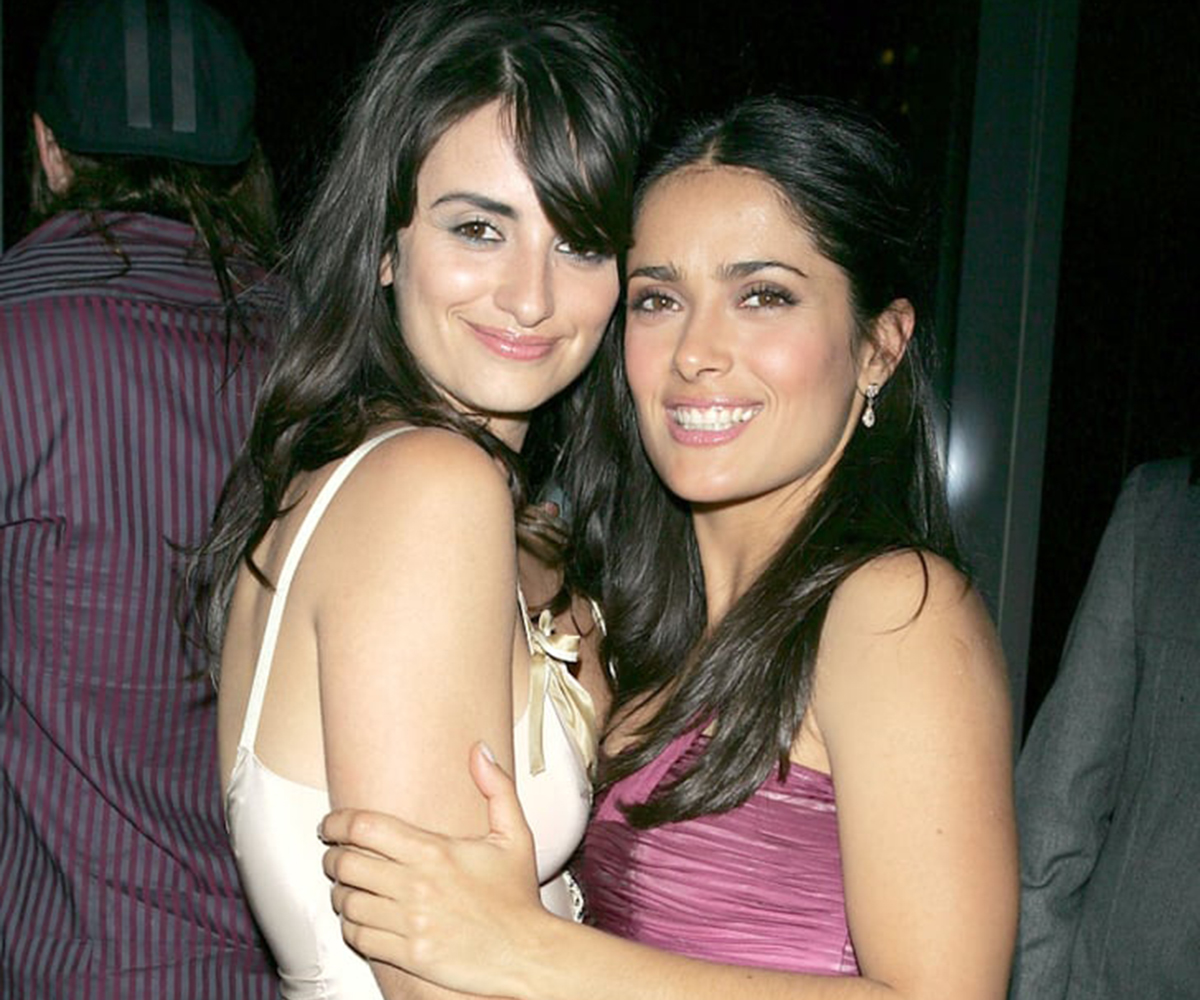 She had words to say about her views on men and their ability to show and connect to their emotions. She said, "What worries me the most is that most men are so weak. Because of that they act like they don't care and like machos – because they are too fragile inside. They're scared of confrontation and afraid of so many things. And because of this they build up their life so they have to deal with their feelings as little as possible. I find feminine men unbelievably sexy. But most men are completely incapable of getting in touch with their feminine side. What am I supposed to talk about with a man who doesn't know what it's like to be a woman?"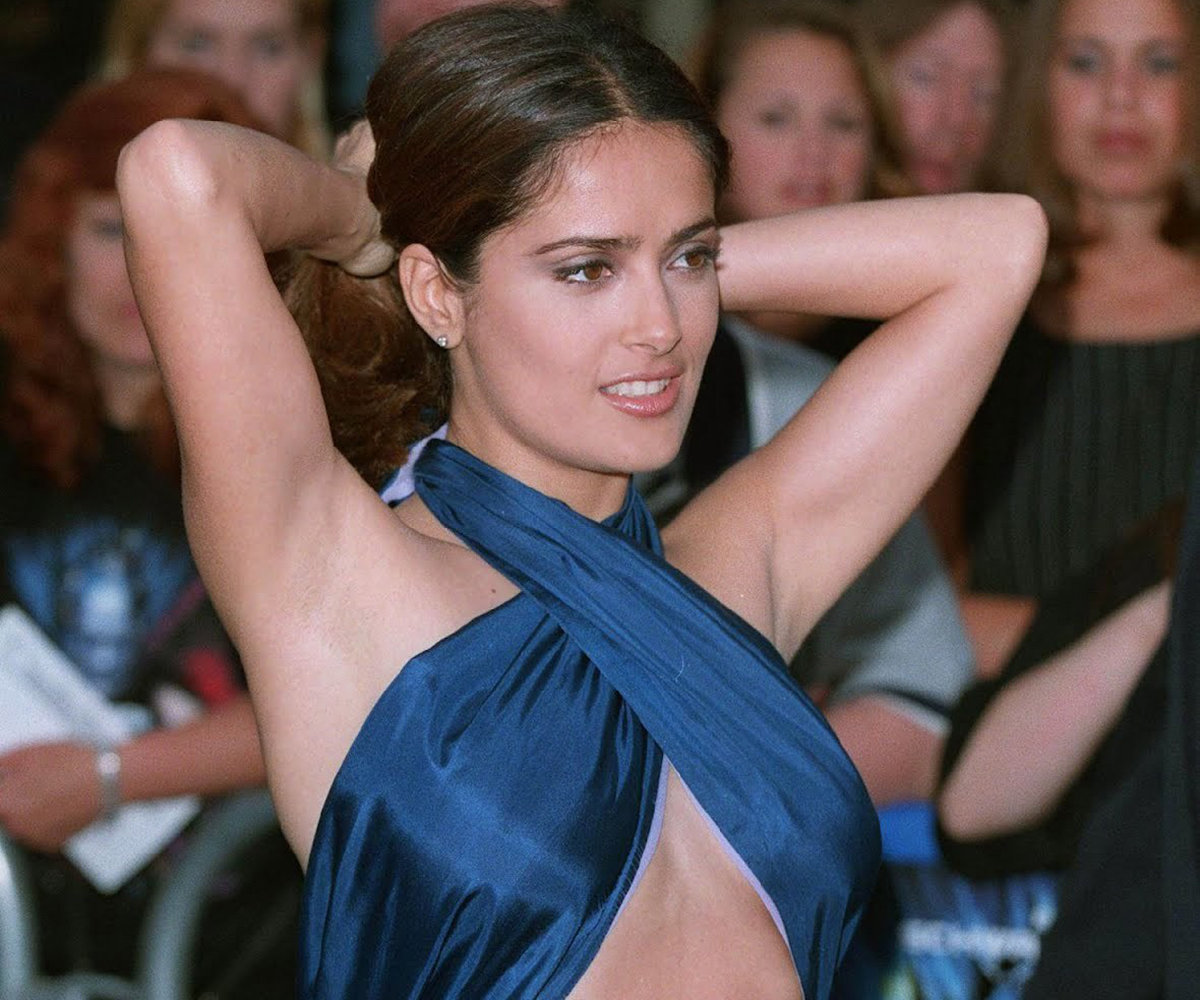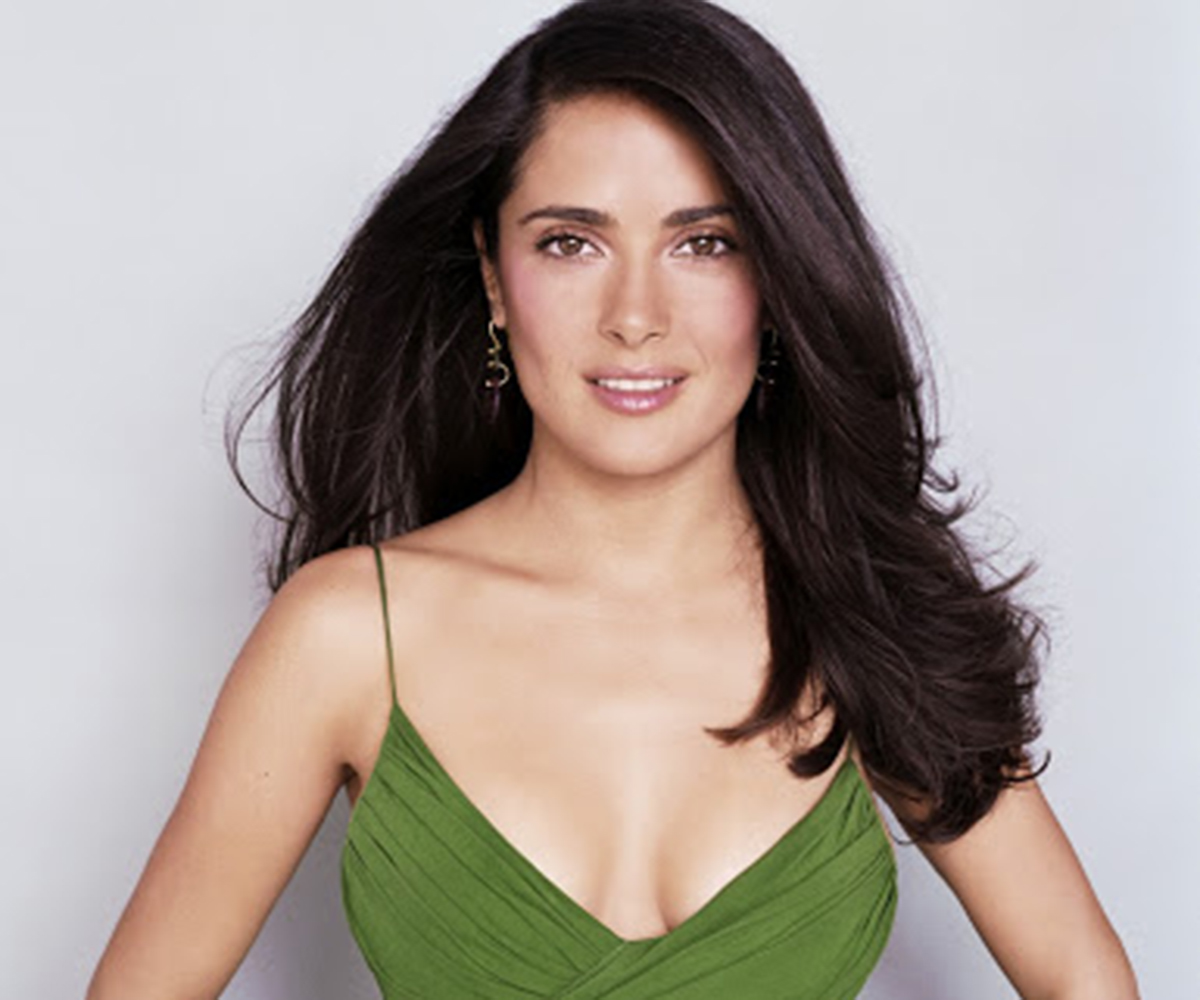 She wants a private relationship since she spends so much of her time in the public eye. She said, "What works in a relationship of very public people is not making the relationship public – keeping it as personal as it can be. It's the only way it is real. I am suspicious of those who have to let the world know how much they love each other. It's a little sad when you have to brag about how much you love someone."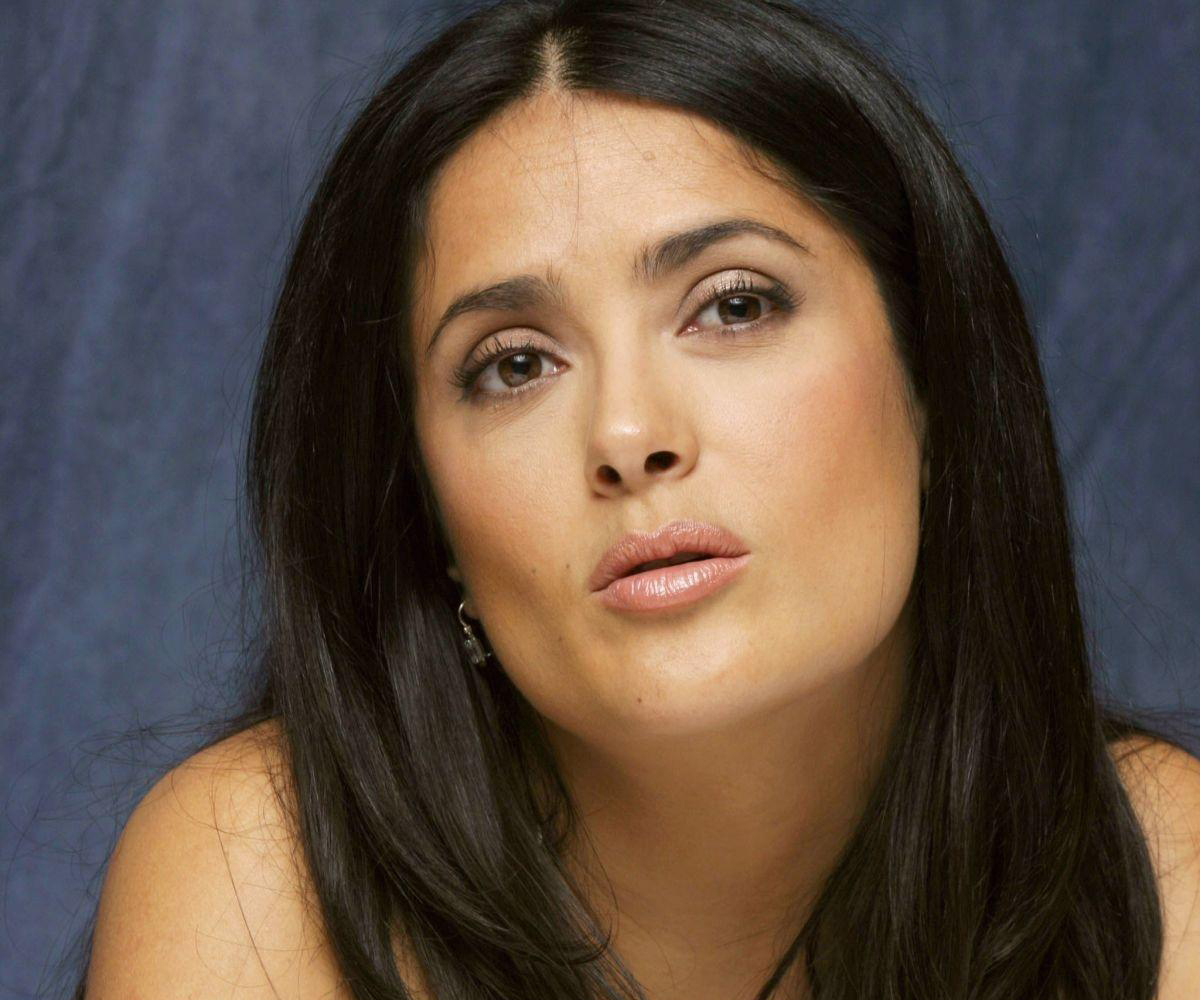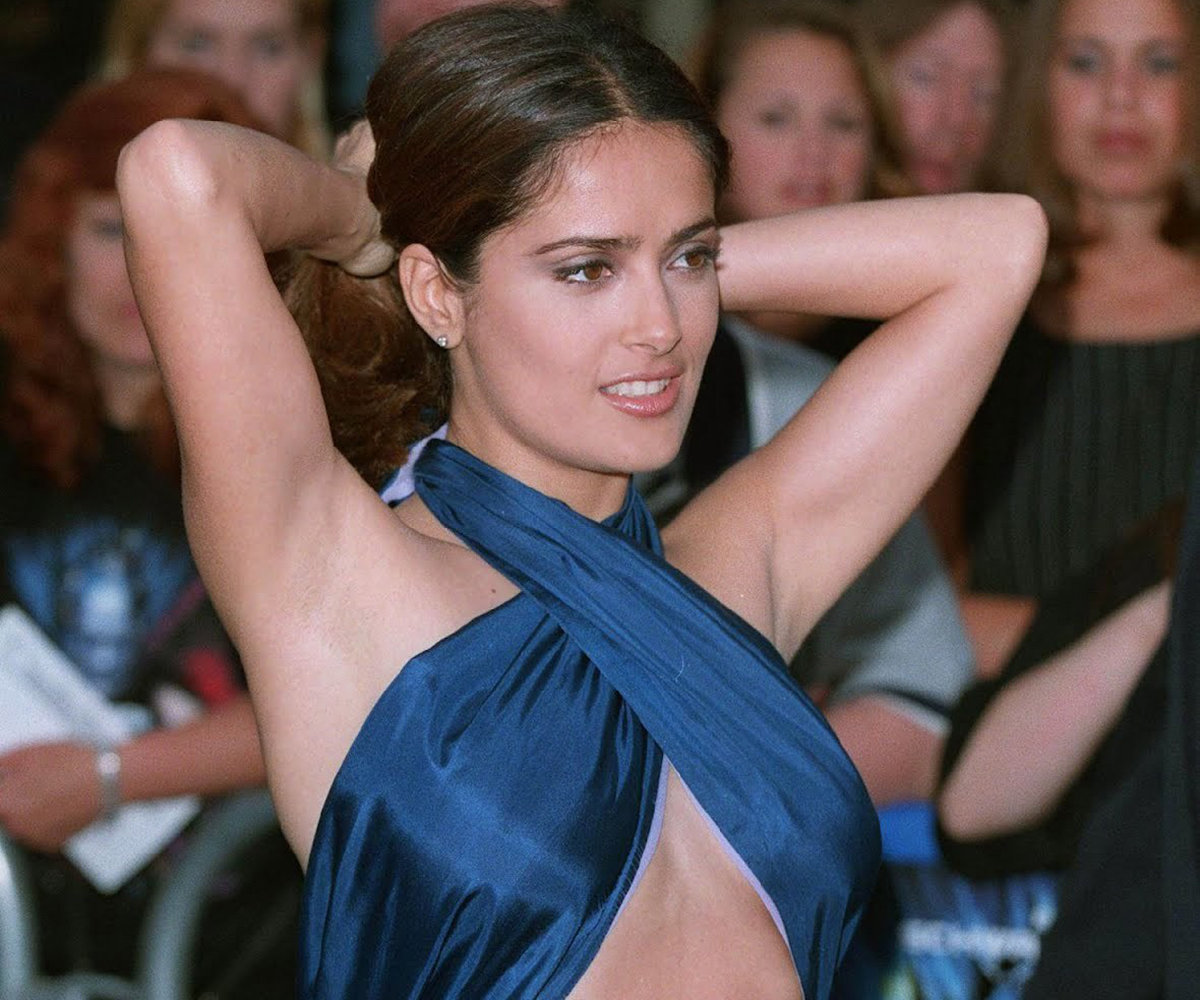 In a world where imitation is all too common, and many young girls are trying to figure out how to dress and act and carry themselves, Salma Hayek has this to say, "In my world, you have to be so beautiful, so skinny, so rich, so famous and I don't believe you really have to be any of those things. You simply have to be who you are. I do have thighs and a butt. I have cellulite. Don't be too impressed with me. Don't try to dress like me or wear your hair like mine. Find your own style. Don't spend your savings trying to be someone else."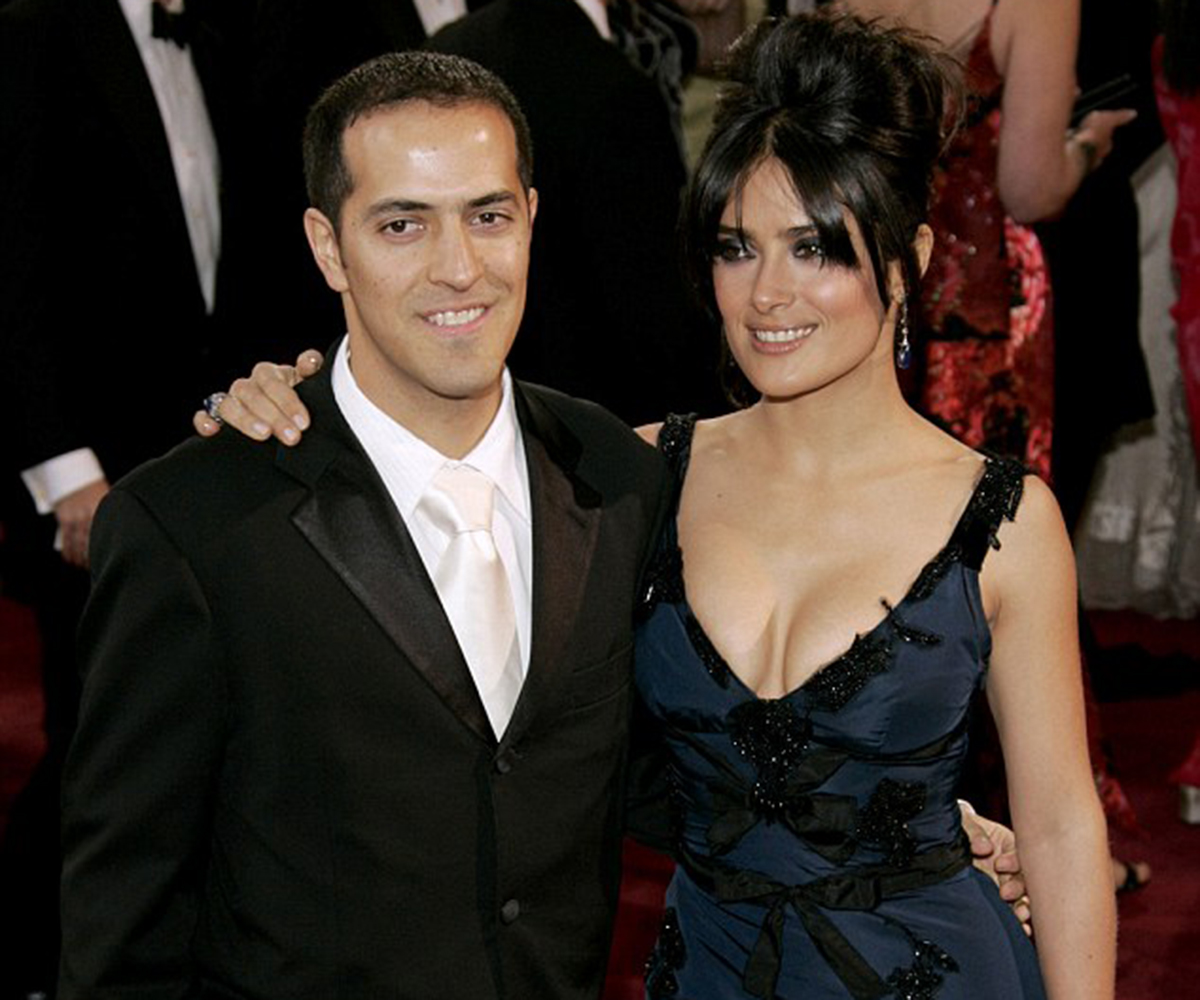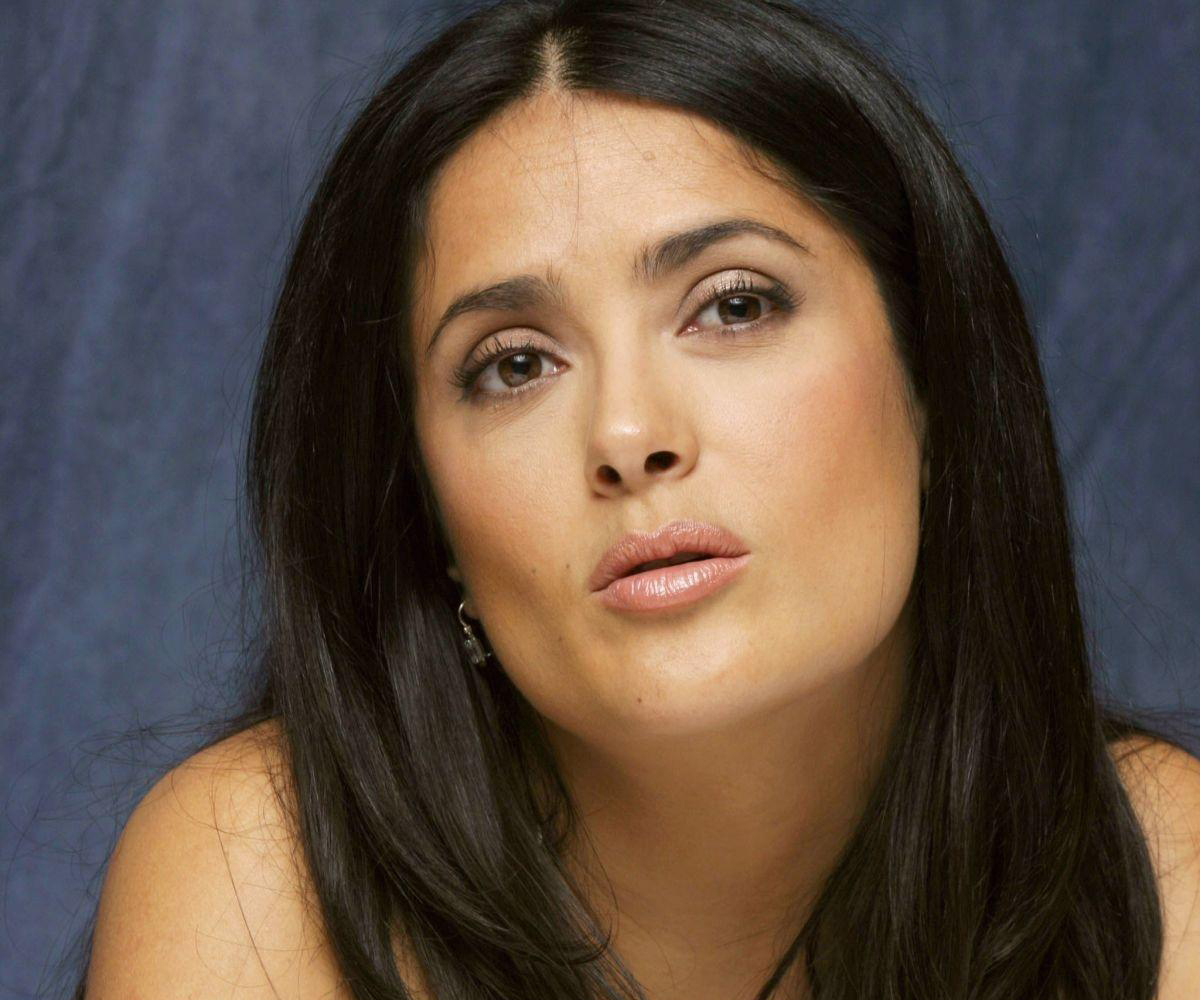 She continued on, saying, "You're not more important, smarter, or prettier because you wear a designer dress. I get them free and I'm too lazy to go out and look for my own. I, a rich girl from Mexico, came here with designer clothes. And one day, when I was starving in an apartment in Los Angeles, I looked at my Chanel blouses and said, 'If only I could pay the rent with one of these."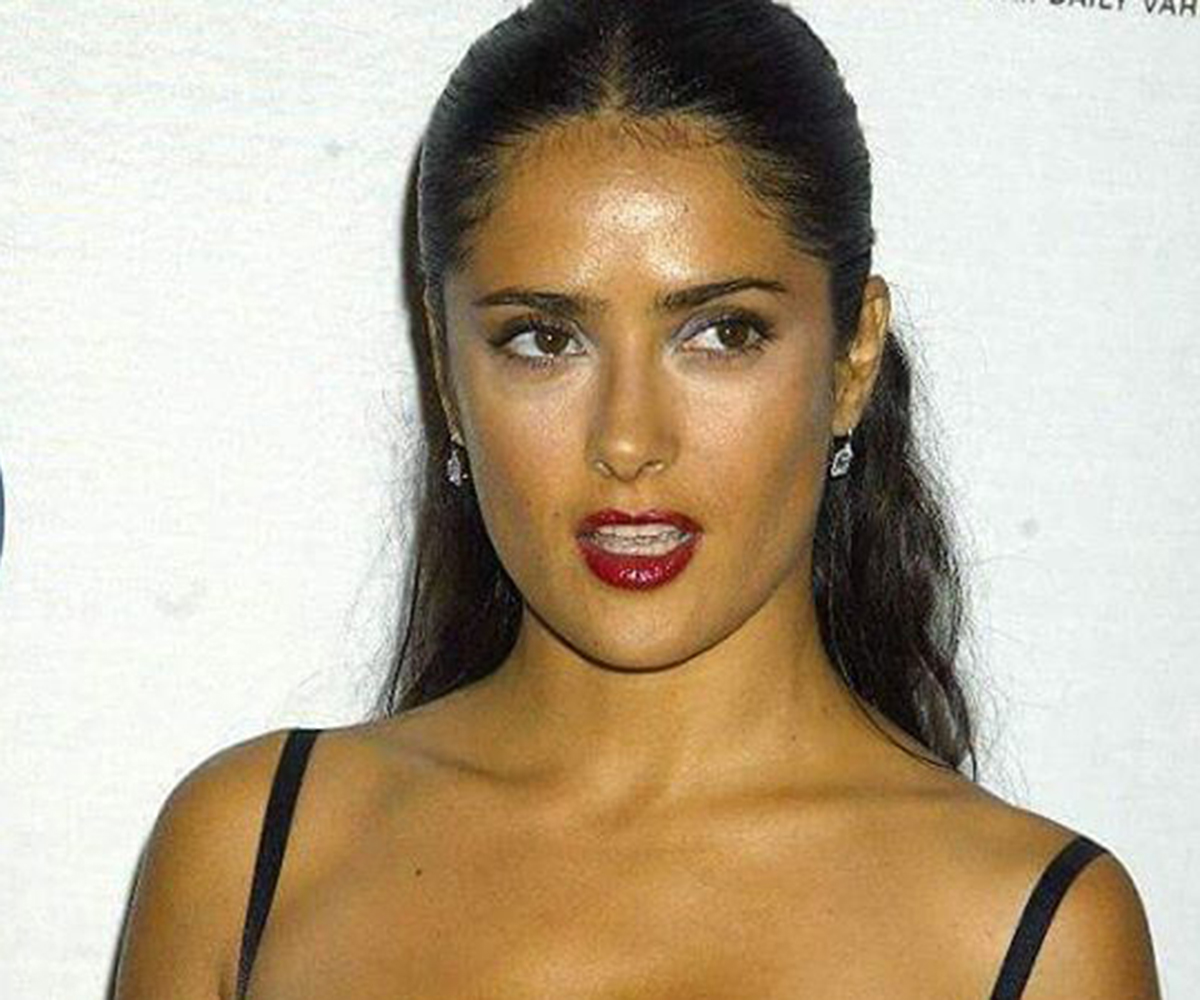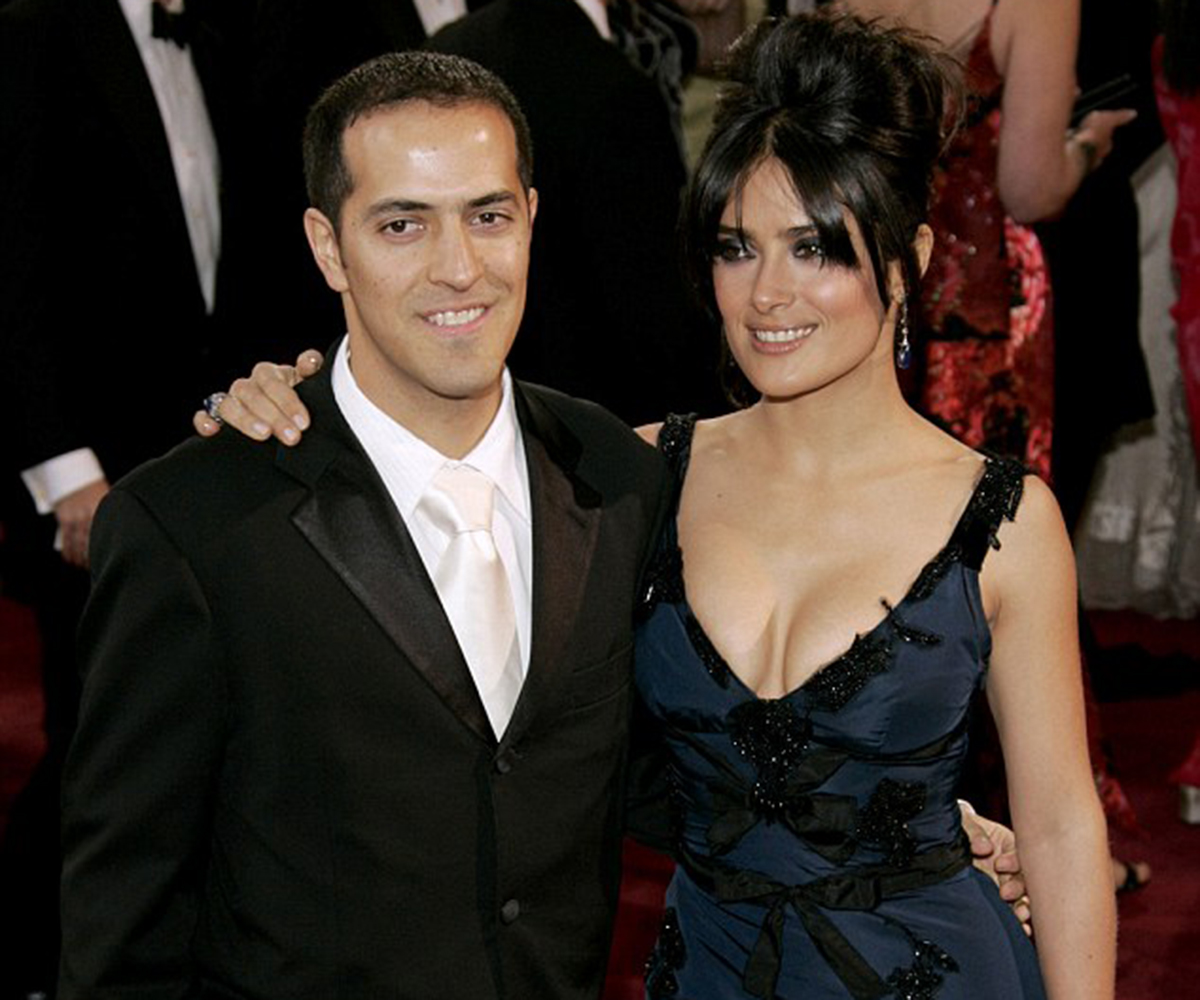 She doesn't ask too much out of her partner! She pretty much wants one thing: "If a man lets all of my dogs sleep in the bed with us, then that is the most romantic thing. You must love my dogs in order to love me. A man who is nice to my animals and doesn't shoo them away – well, that's the height of romance."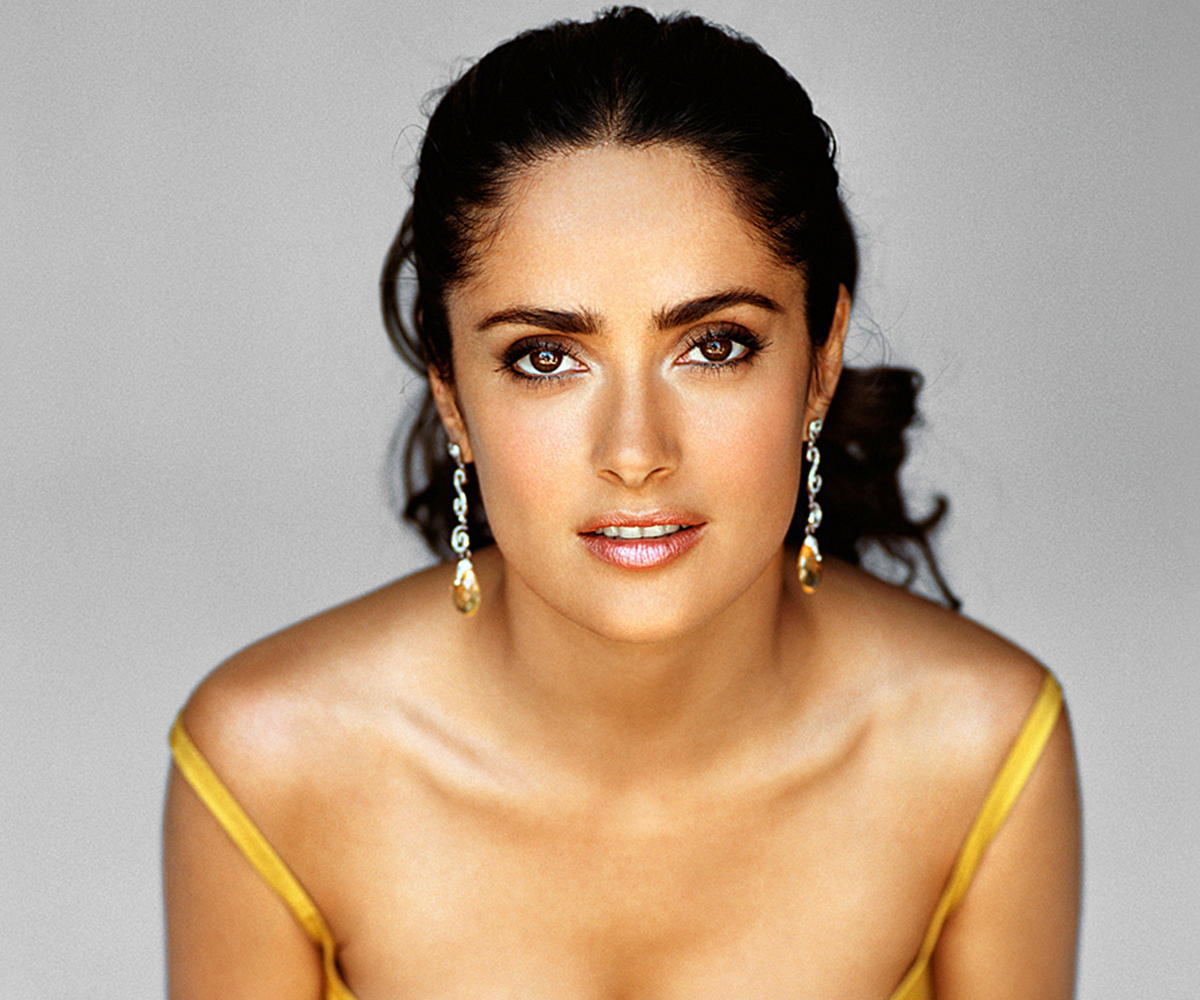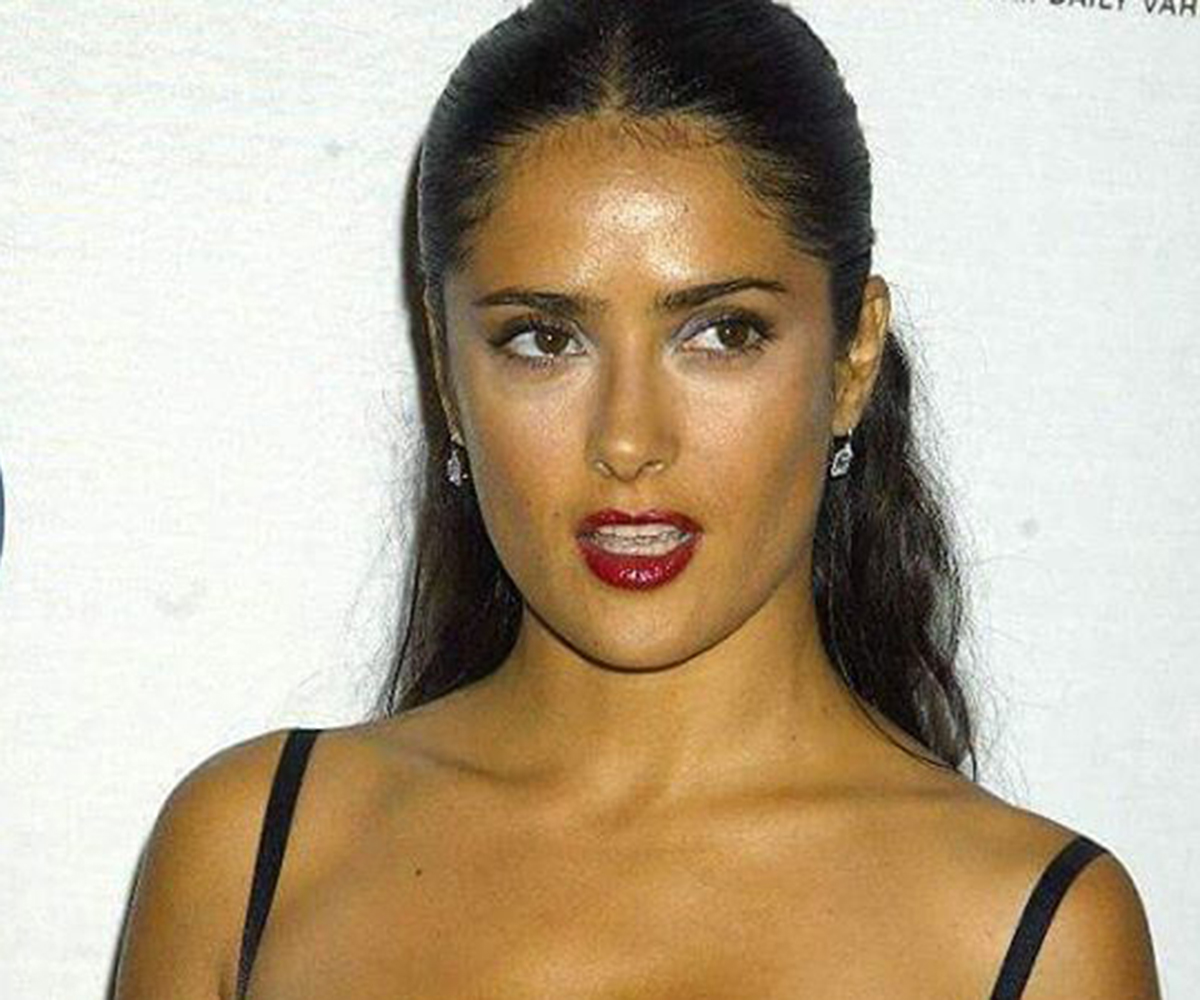 She used to spurn people who smoked cigarettes, but then she accidentally got hooked on them during her filming of Frida. "I used to have a terrible judgment of smokers. I was like, 'Why do they do this? It tastes bad, it's going to kill them, and it doesn't even get them high. It's the s**ttiest vice you could possibly pick.' Then I got hooked during Frida. I've tried to quit before. But this time I'm done with it. I've changed. I know I can do it." she said.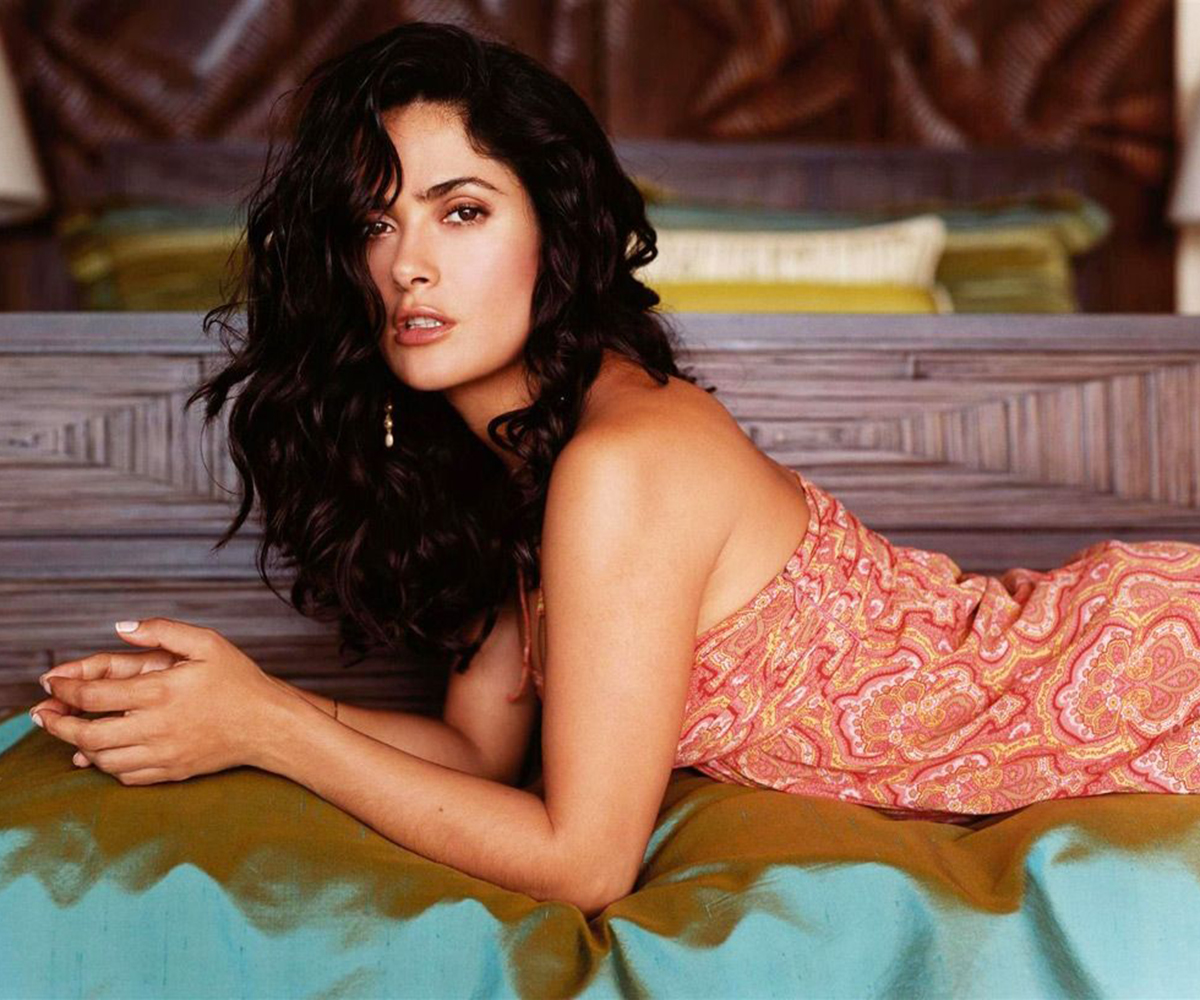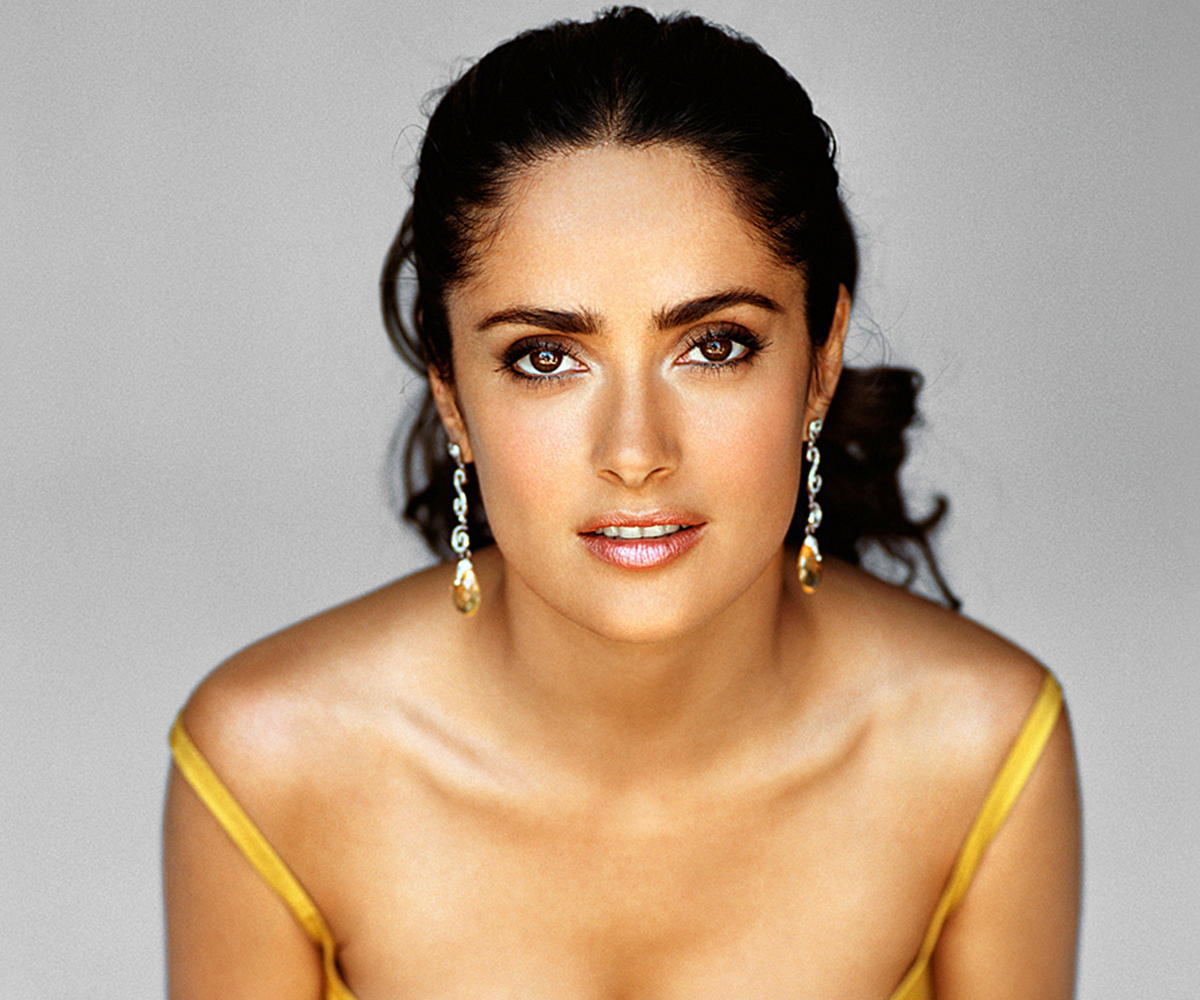 Based on a survey of the living population of Coatzacoalcos, Veracruz, Mexico – which is where Salma Hayek is from – the city is the fourth dangerous city in the country. 93 percent of their population deemed their city as unsafe/dangerous. Part of this could be because of potential criminals, but the other may be the main economic sector of the town. Petrochemicals. They are in essence, a poison to the earth, so it's feasible that the citizens feel unsafe an account of pollution. There is no answer here, simply food for thought.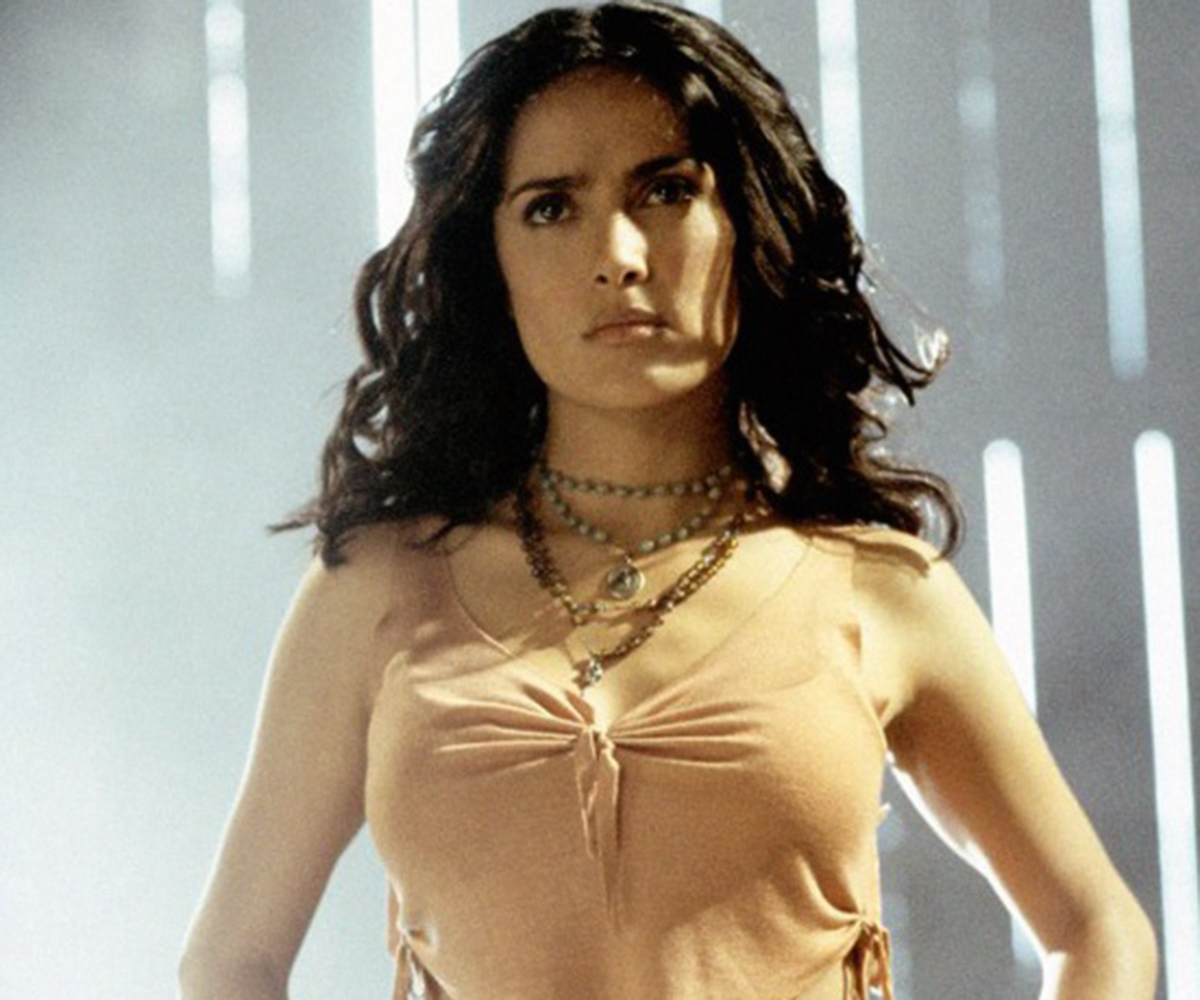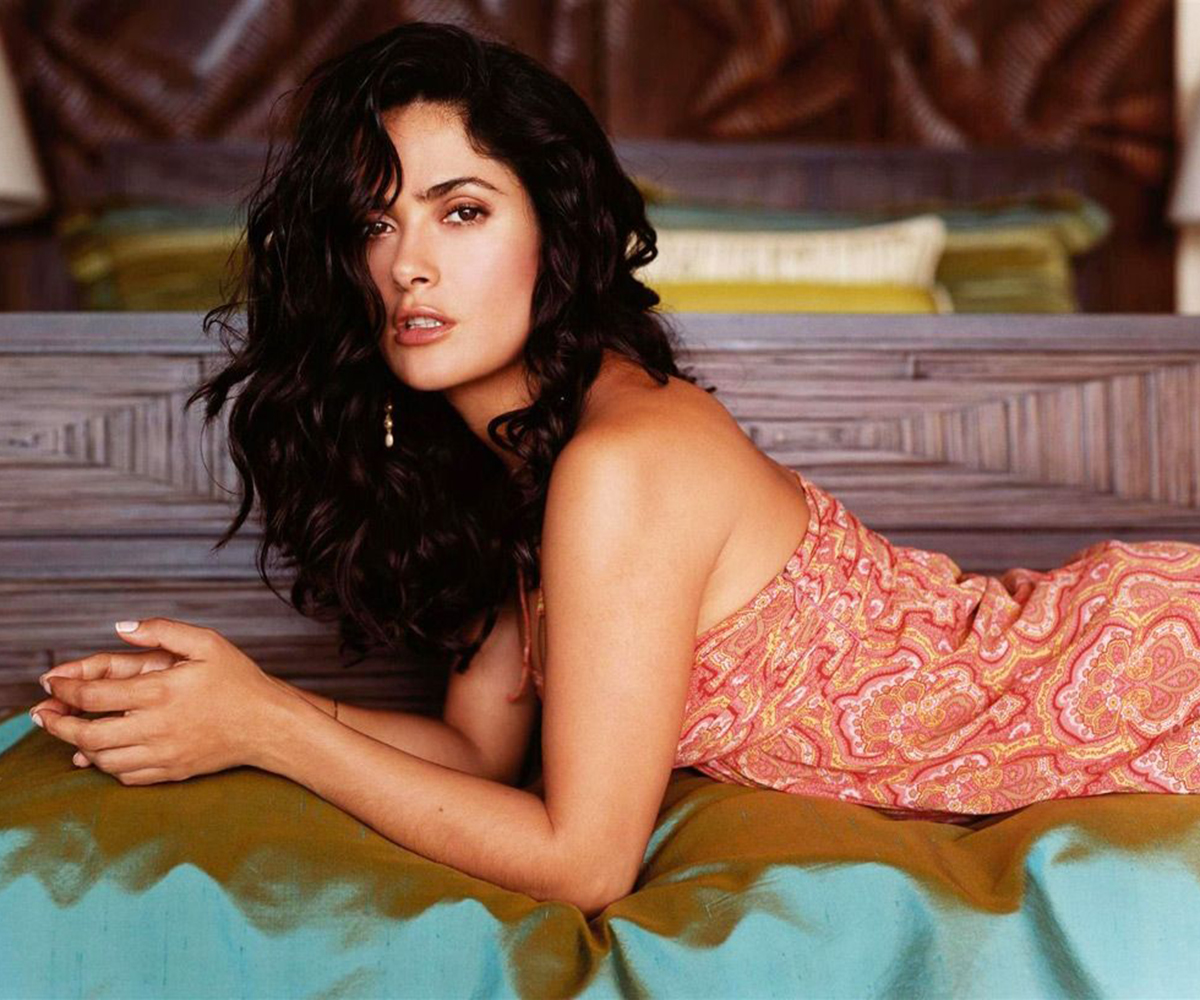 You can look for Salma Hayek in the 2021 film The Hitman's Wife's Bodyguard. It is a sequel of the 2017 hit, The Hitman's Wife. It stars Samuel L. Jackson as the hitman, Salma Hayek as the wife and Ryan Reynolds as her bodyguard. It's an action comedy and the reason you'll be seeing the sequel is because the first one was so well received!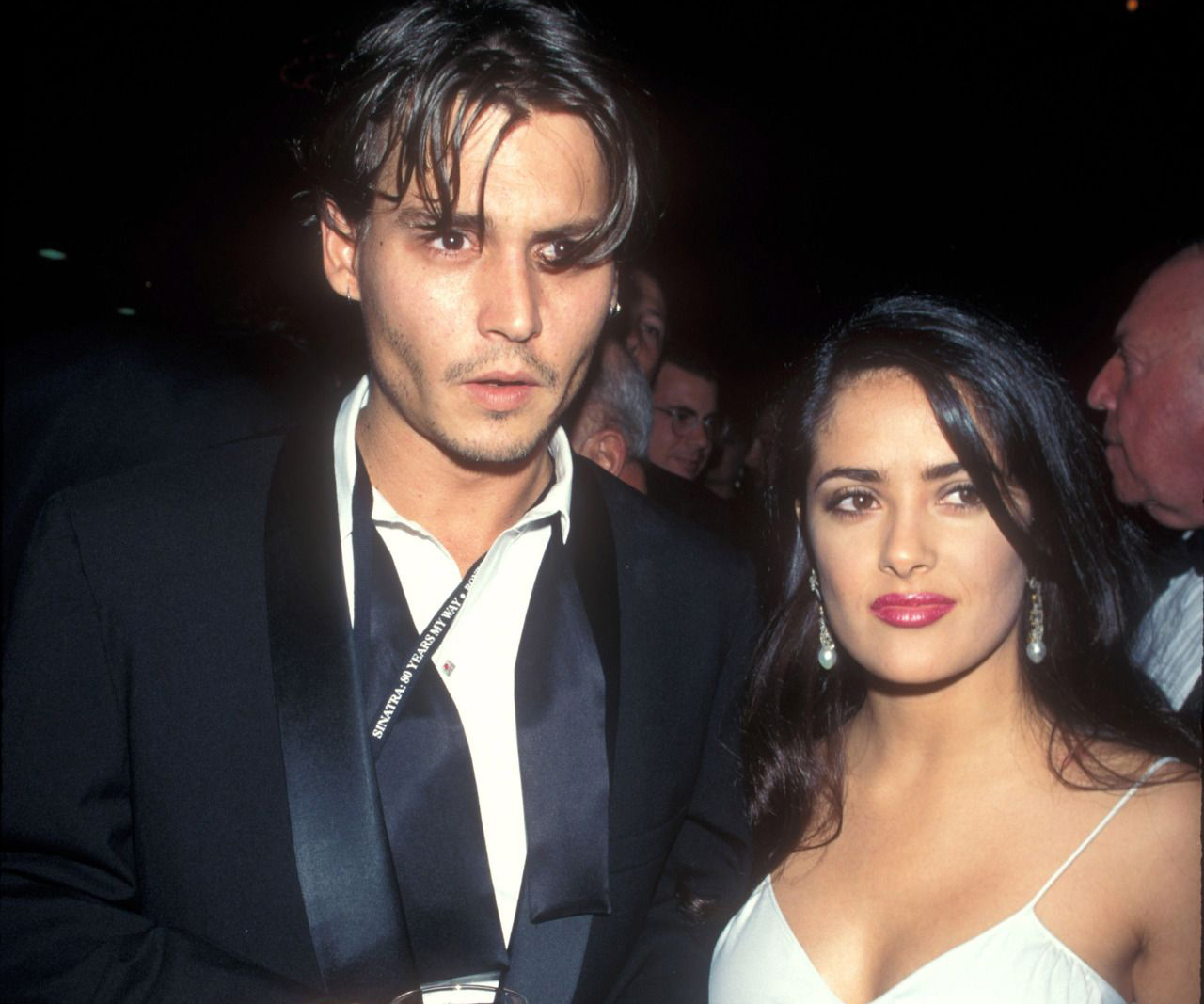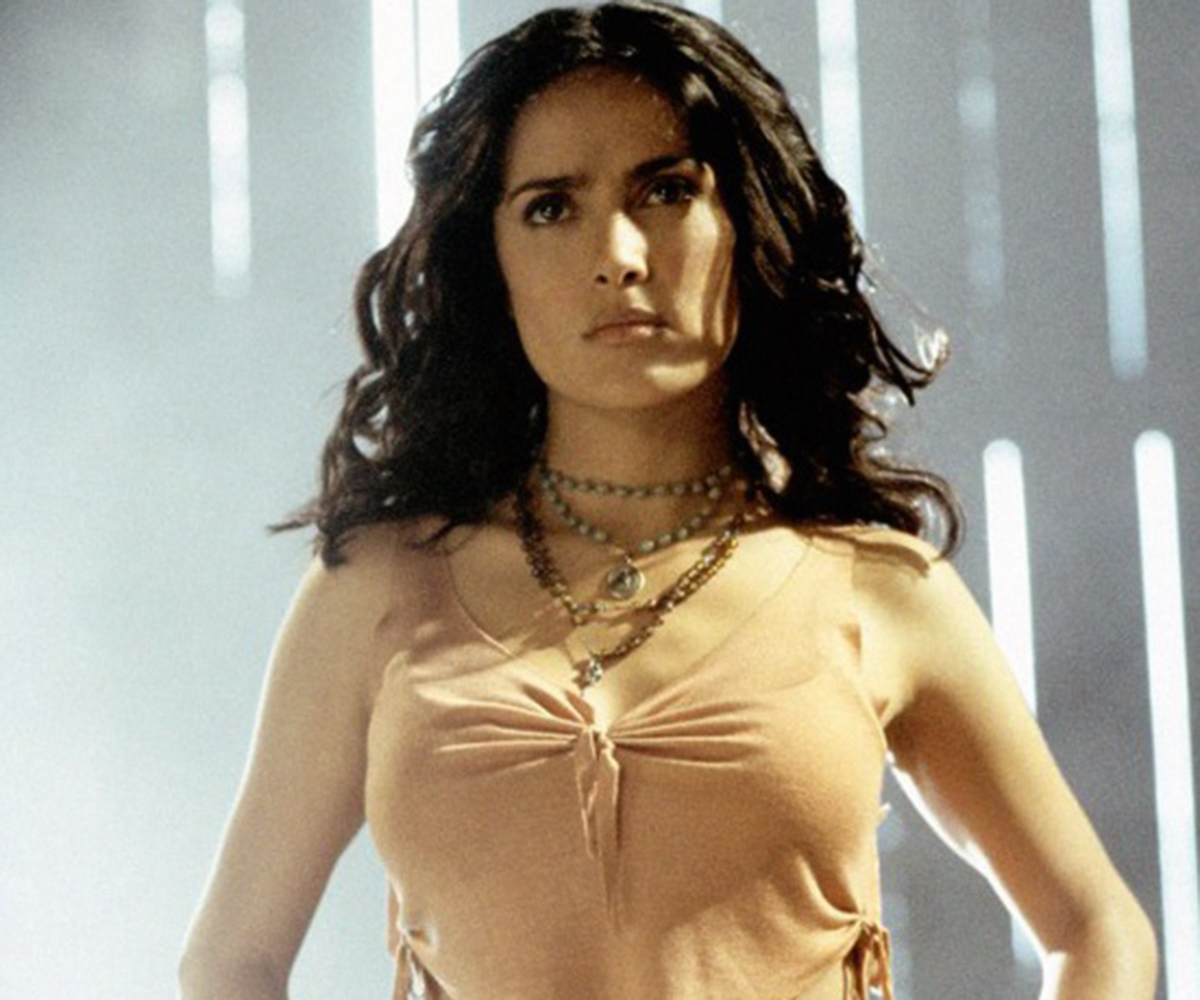 She never slows down! Just since 2010, she's appeared in over 30 films/television shows/shorts. That's at least three per year, which is a ton when you're filming months at a time, 12-18 hours a day. Granted, as we've been through before, she gets to enjoy a couple months of no work at all. Which is the best way to live it sounds like! But still, 30 movies in 10 years is a massive body of work.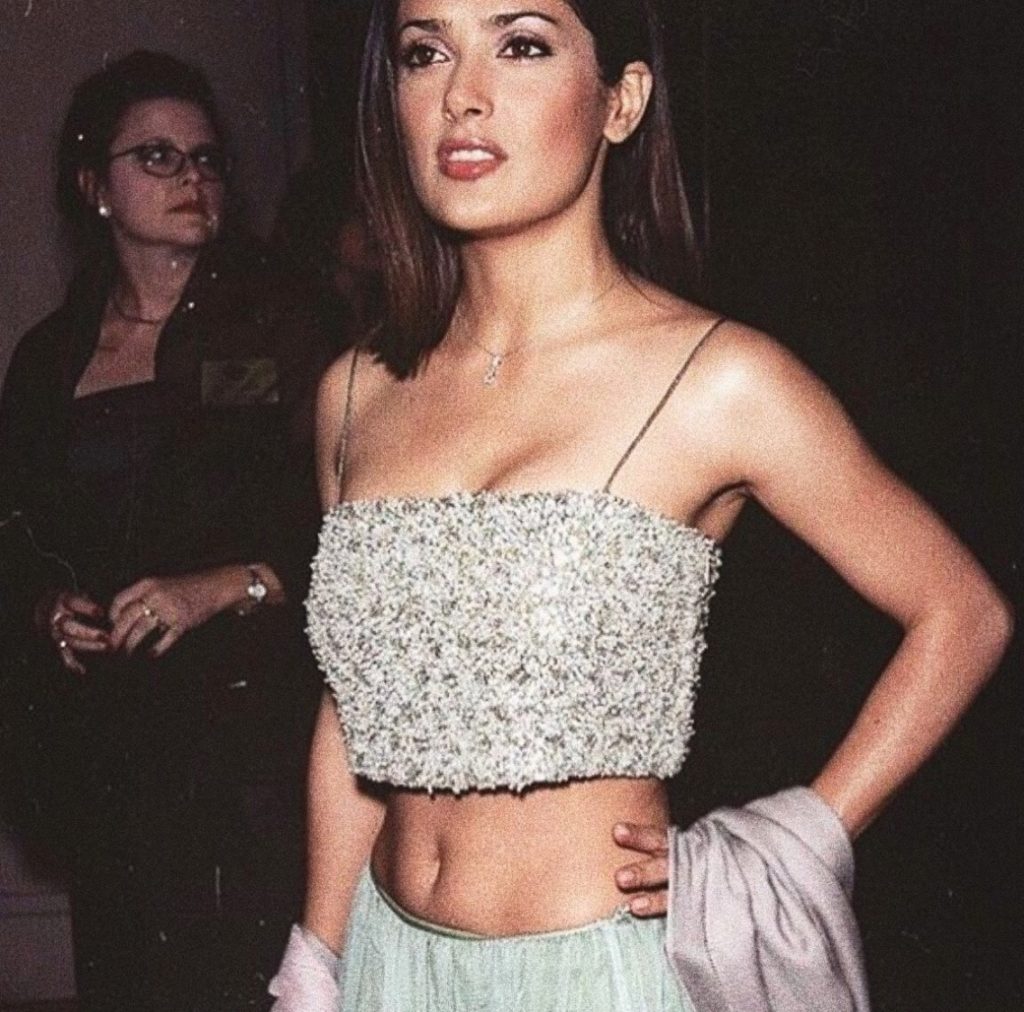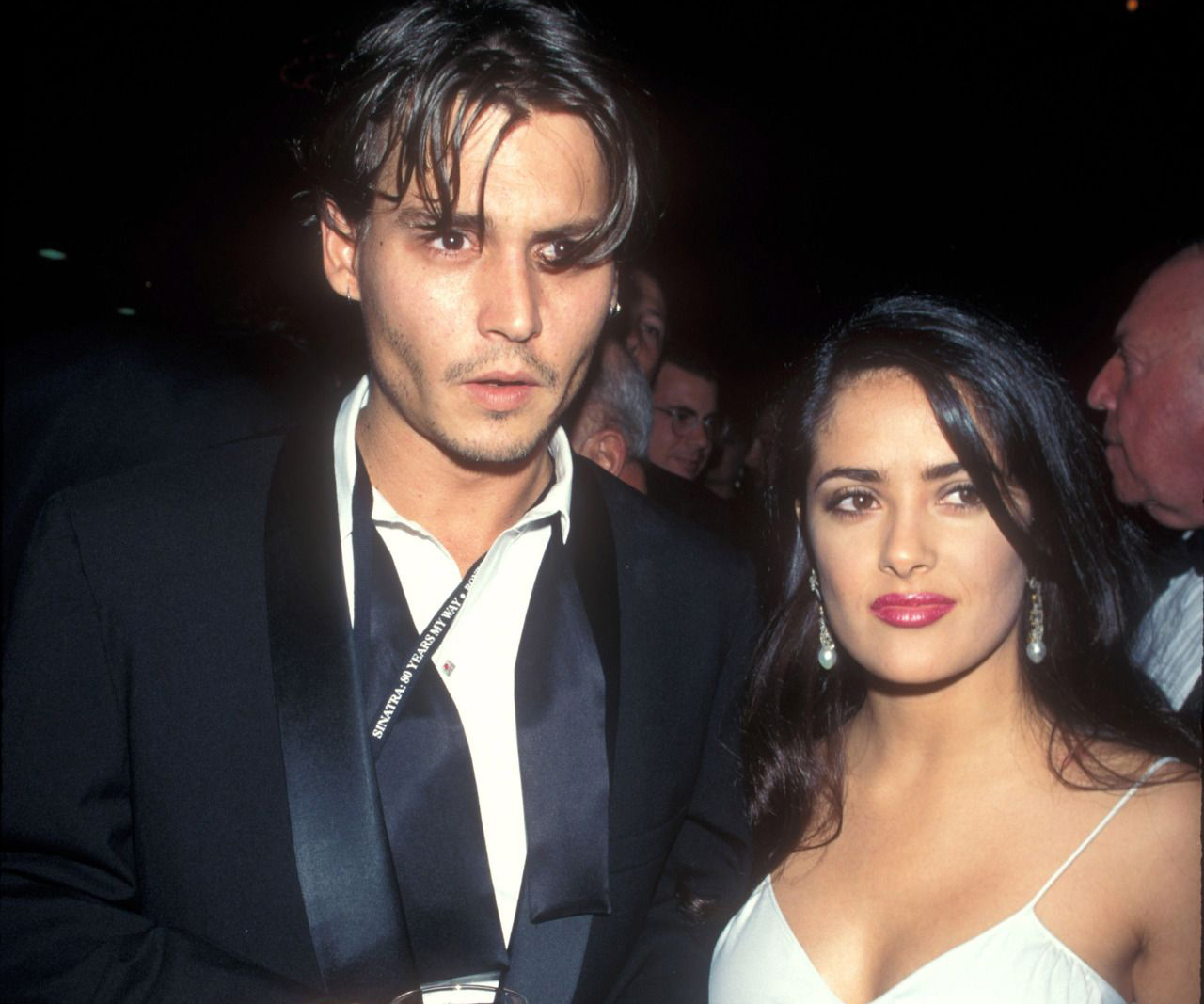 Any "30 Rock" fans in the house? Perhaps you've seen Elisa Padreira stop by the office a time or two. Ahh, yes there's the light bell! Salma Hayek had an occasional role on the show in 2009 and 2013. She is in a total of seven episodes on one of the most successful television shows in modern memory. Just another notch in the belt for Ms. Hayek.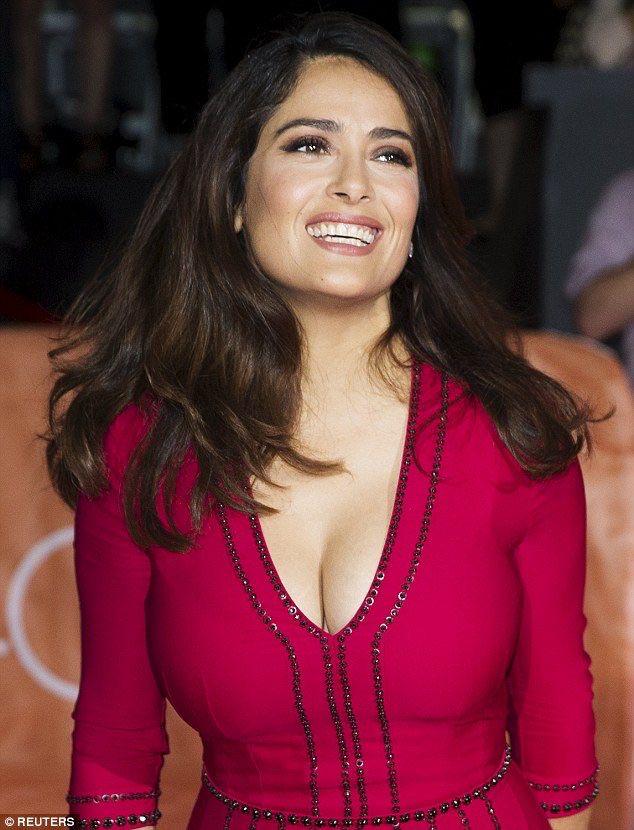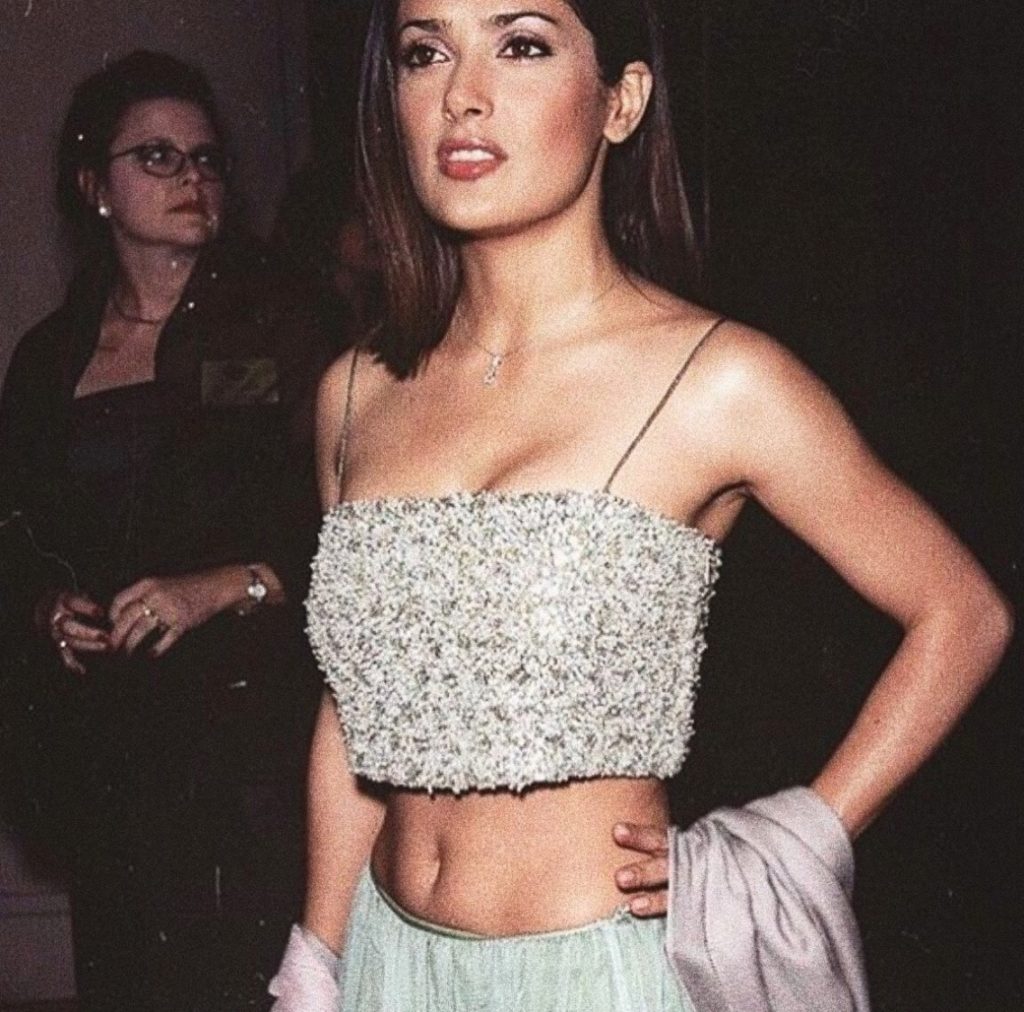 She also recently wrapped up filming for a movie called The Eternals – a children's superhero/sci-fi flick that should gain huge audiences. She plays Ajak in the movie and it is something of a mentor role with a twist. You'll see. But like we said, there's just no stopping this woman when she gets on a roll.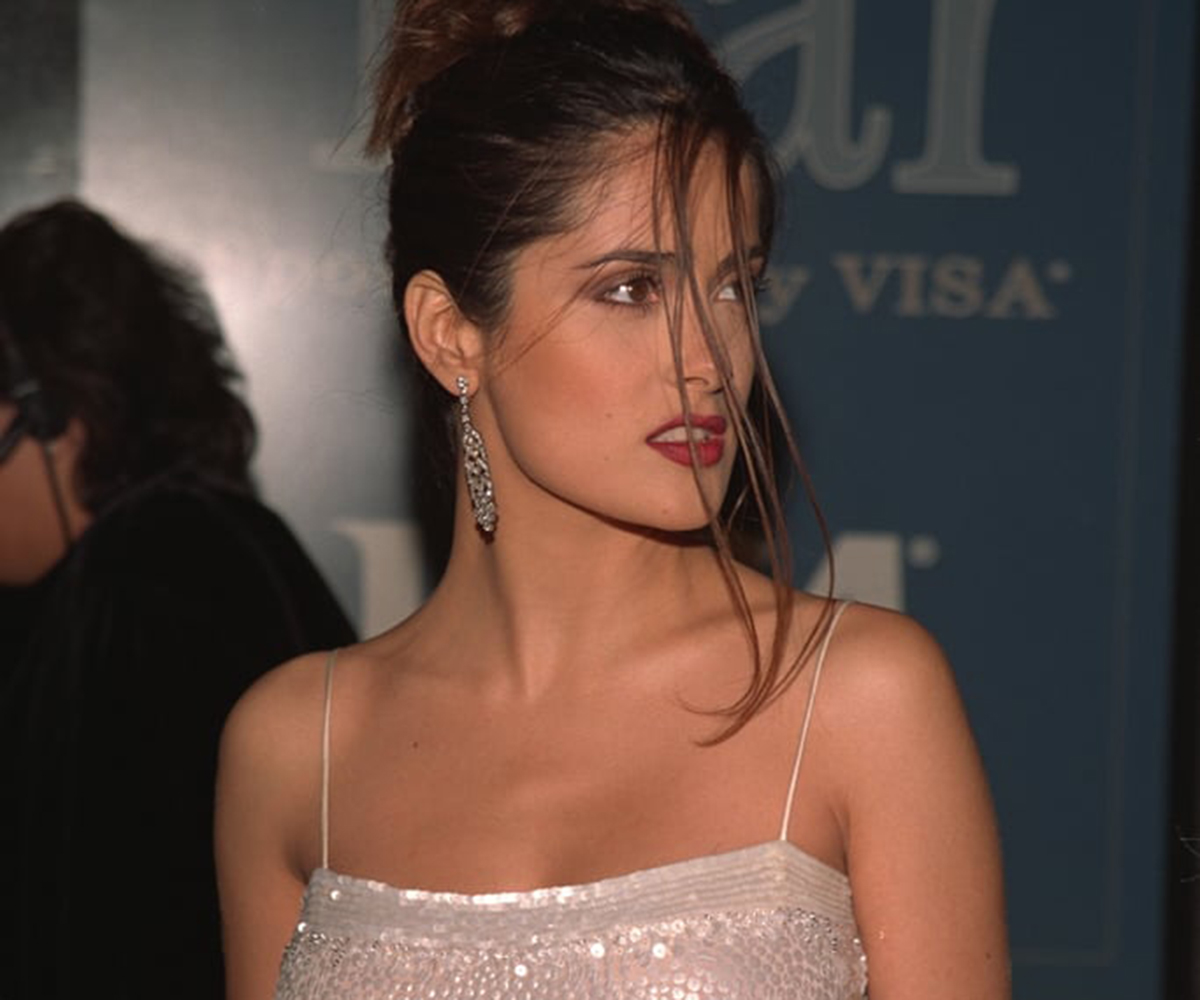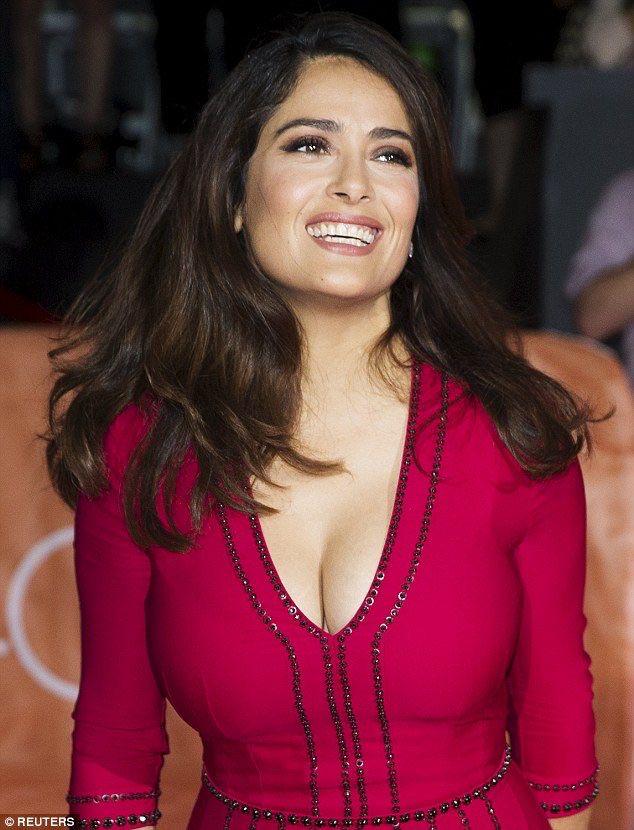 She used to live in Texas, not sure if we've covered that or not. But in her teens, before she went to the world-class university in Mexico, and after she was kicked out of the acting school in New Orleans she lived in Texas with her aunt for several years. She credits this time (and her childhood) as a crucial time in her life where she really familiarized herself with the nuances of the English language. Sounds like it worked, if you ask us.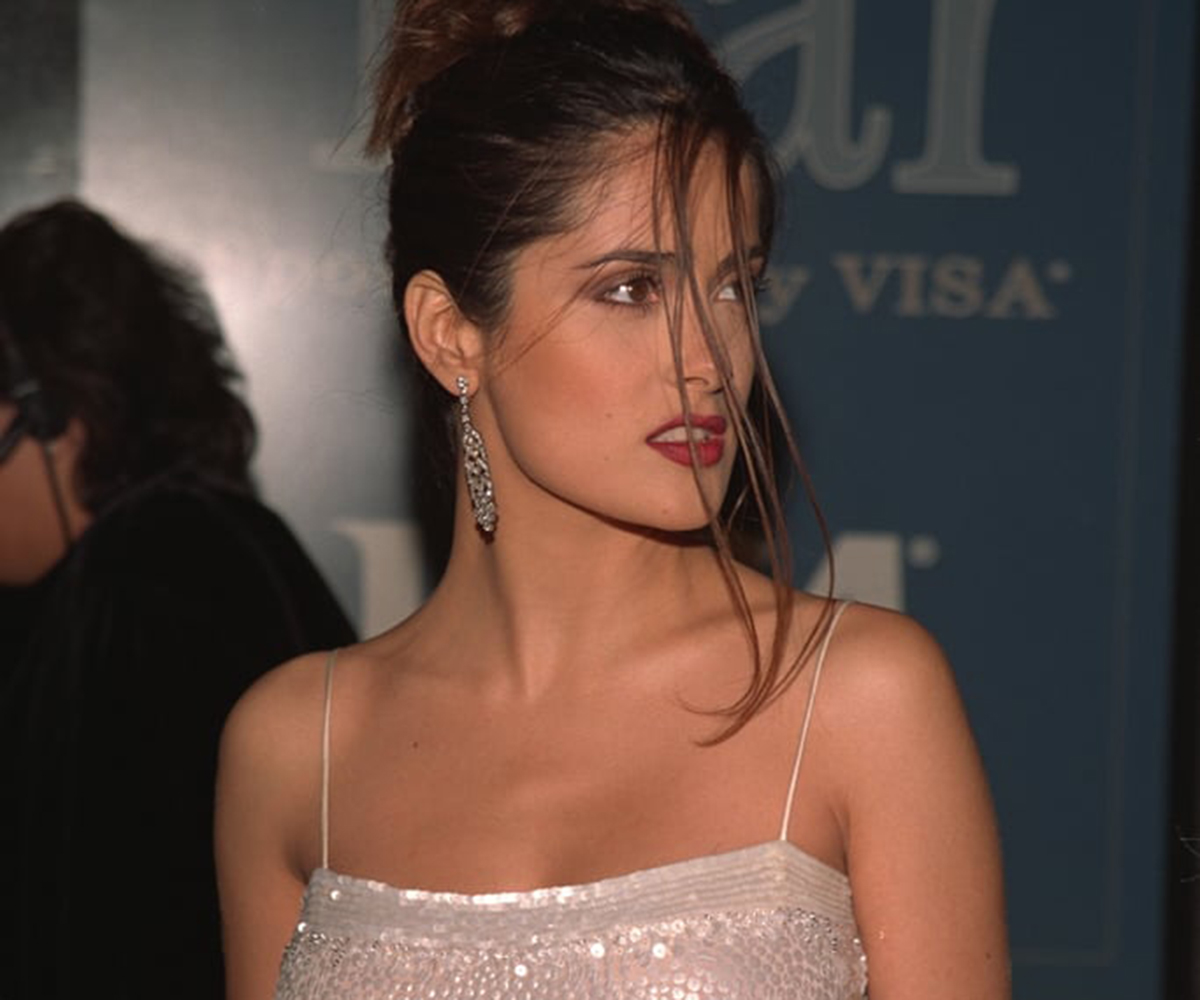 Well, that's it folks! You've seen the best photos we could find on Salma Hayek. You've read our top 40 factoids about her. And now you've reached the end, so we applaud you for making it this far and we thank you for joining us. Cheers!