50 Incredible Facts About the P-51 Mustang
What a legend! The P-51 Mustang is you grandfather's favorite aircraft, and one of ours, too. It played a crucial role in the second world war, and it performed beautifully. Sleek, efficient, inexpensive and downright effective towards its enemies – the P-51 Mustang is a legend of its time and continues to fly today. The next photos and facts you're going to see will both educate and entertain you. Enjoy!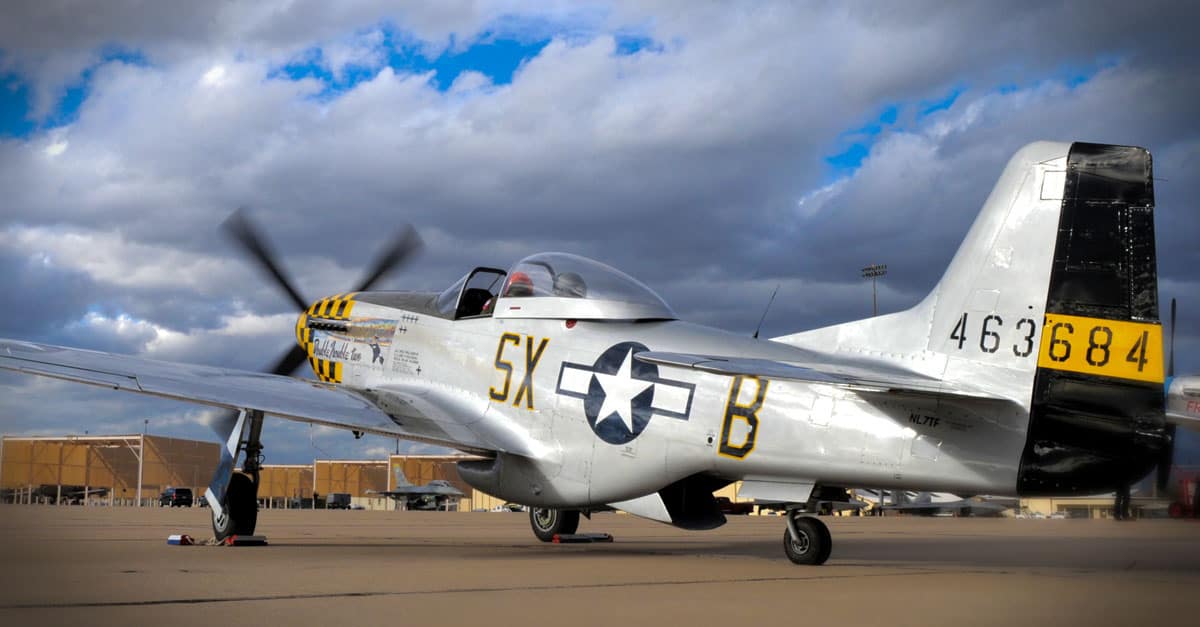 It cost $50,000 to produce a P-51 in 1944. Adjusted for inflation, that equals about $673,000 today. But for what was arguably the best all-around fighter in World War II, the price was worth the outcome. The P-51 Mustang was one of the last piston-engine fighters to be manufactured and will go down as one of the best United States aerial attack weapons ever. Here are 50 Incredible Facts About the P-51 Mustang.