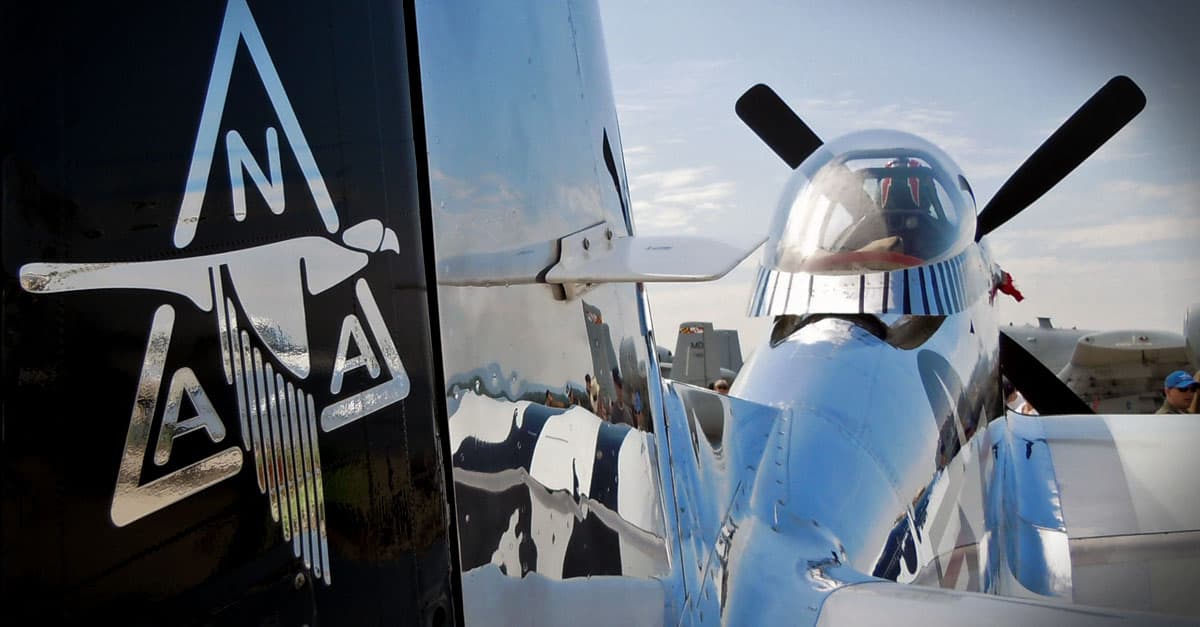 What a legend! The P-51 Mustang is you grandfather's favorite aircraft, and one of ours, too. It played a crucial role in the second world war, and it performed beautifully. Sleek, efficient, inexpensive and downright effective towards its enemies – the P-51 Mustang is a legend of its time and continues to fly today. The next photos and facts you're going to see will both educate and entertain you. Enjoy!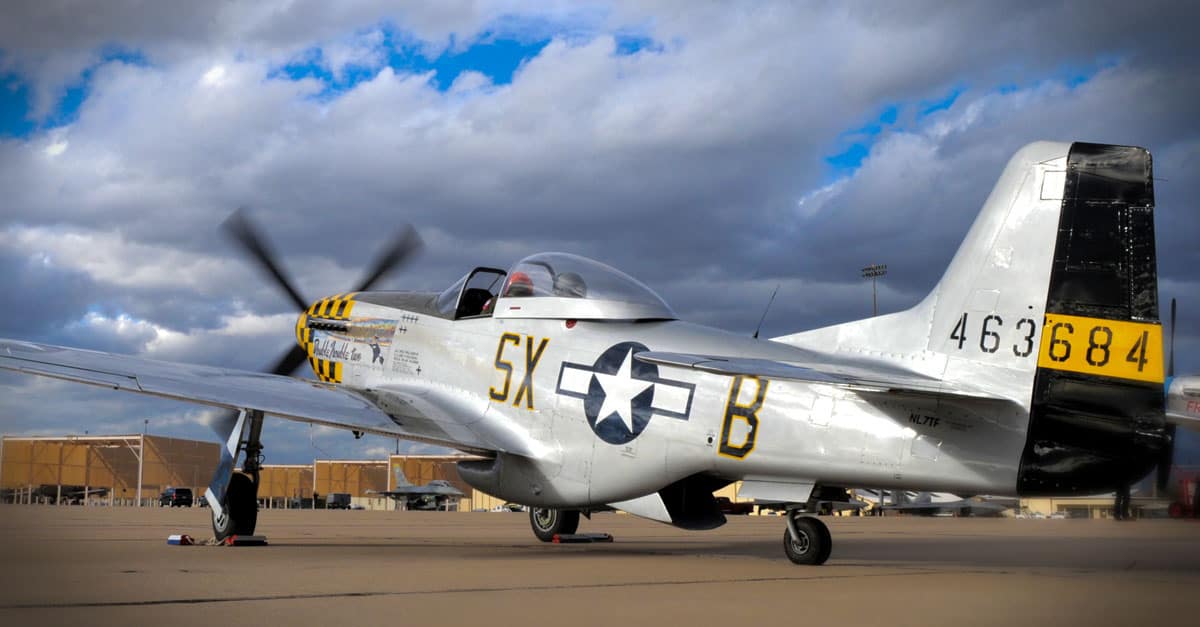 Airman 1st Class Christopher Drzazgowski, U.S. Air Force
It cost $50,000 to produce a P-51 in 1944. Adjusted for inflation, that equals about $673,000 today. But for what was arguably the best all-around fighter in World War II, the price was worth the outcome. The P-51 Mustang was one of the last piston-engine fighters to be manufactured and will go down as one of the best United States aerial attack weapons ever. Here are 50 Incredible Facts About the P-51 Mustang.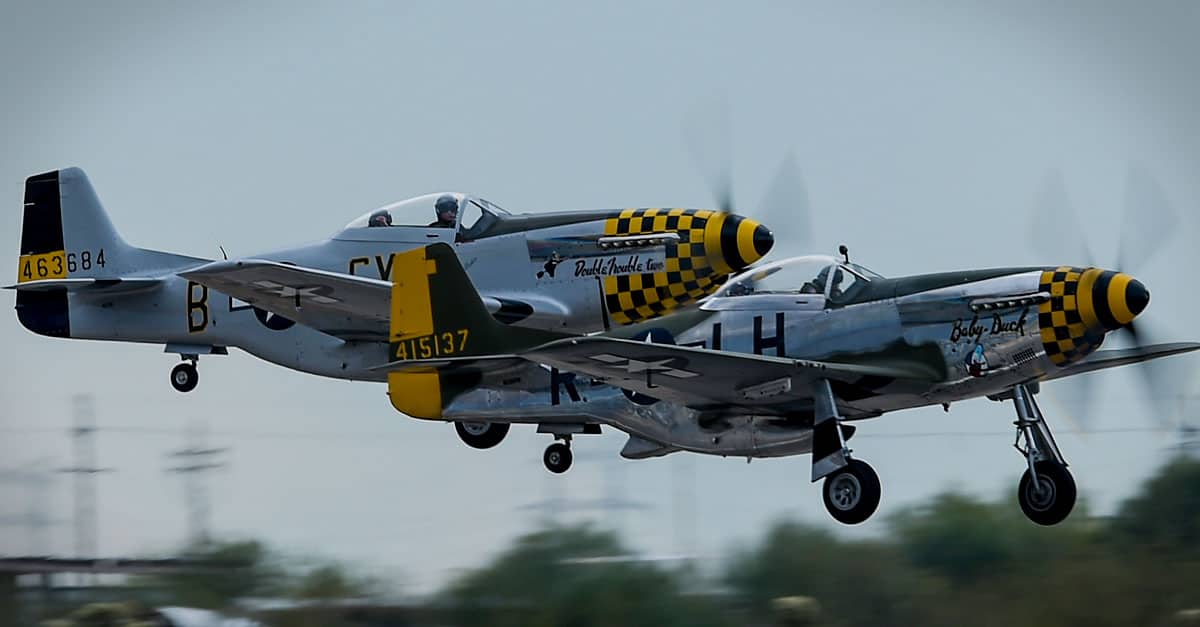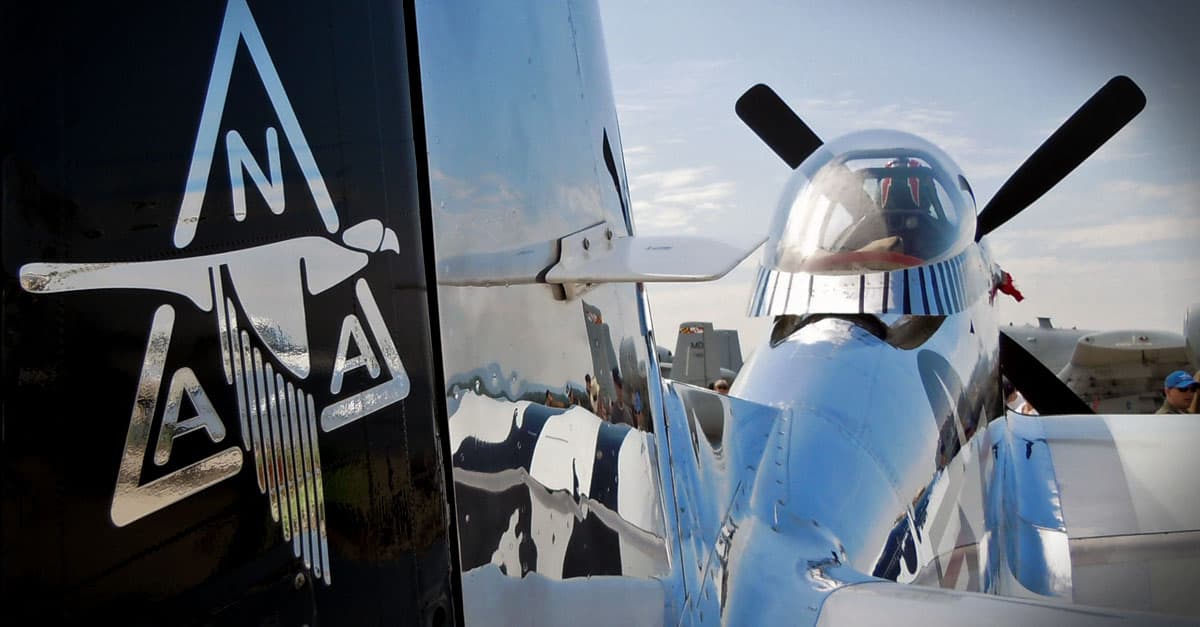 Joe Loong
The P-51 had a maximum speed of 438 miles per hour at level flight, and cranked out 1490 horsepower at takeoff.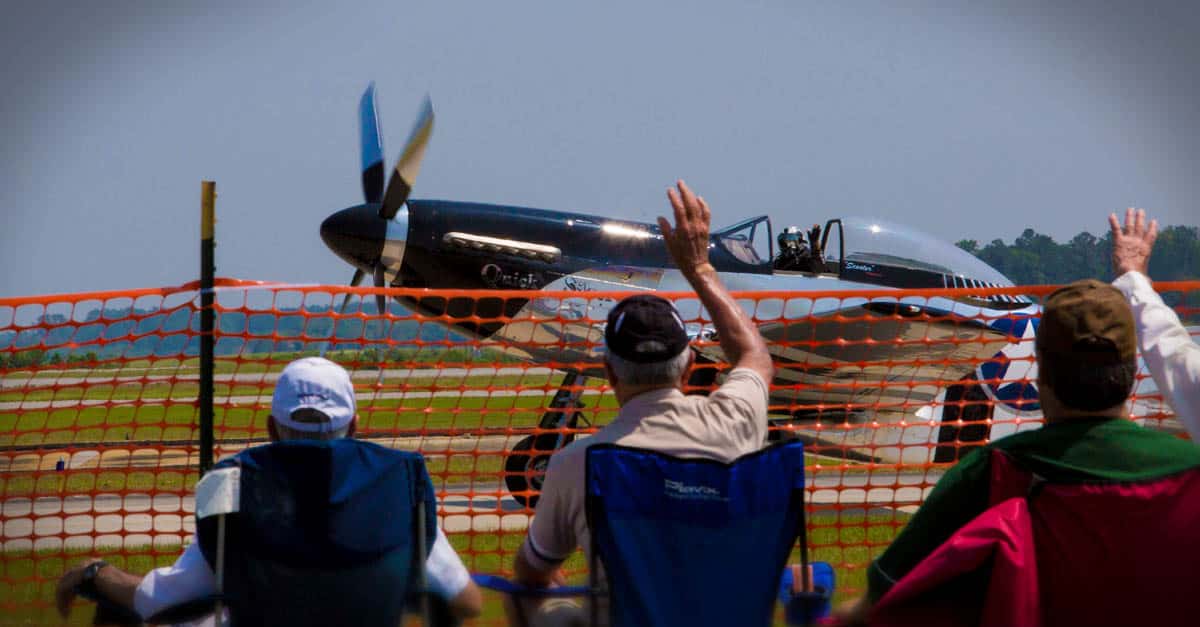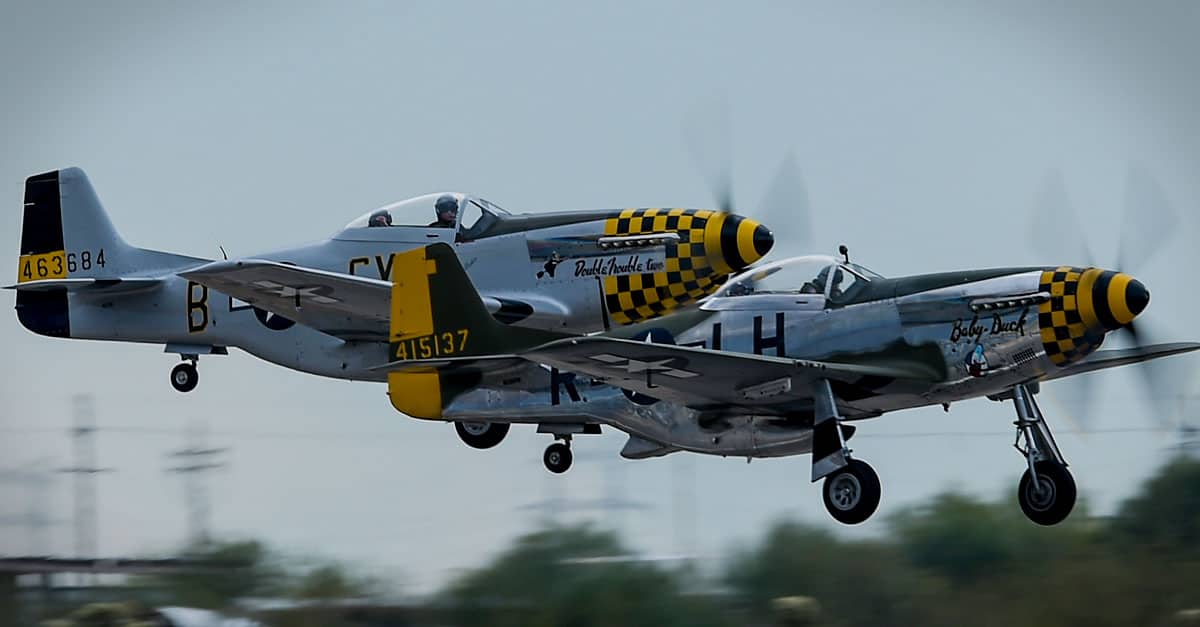 Senior Airman Christopher Drzazgowski , U.S. Air Force
Commanding Officer Don Blakeslee of the 354th Fighter Squadron was a notoriously aggressive officer. He demanded his pilots fly a collision course at German aircraft, effectively playing the deadliest game of "chicken" ever known.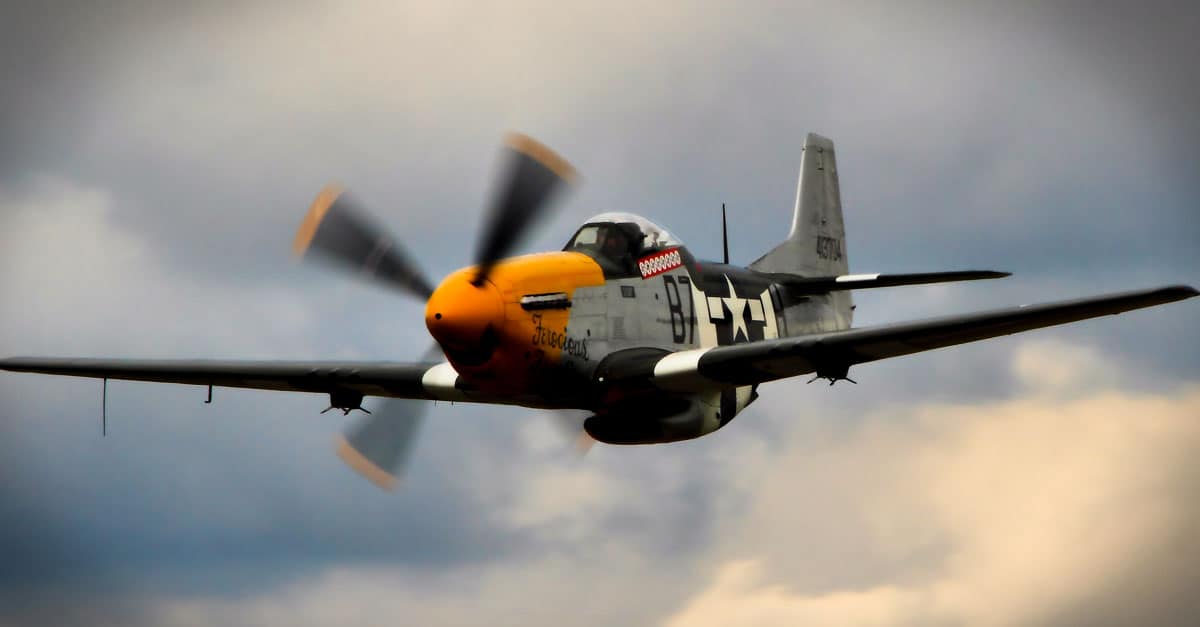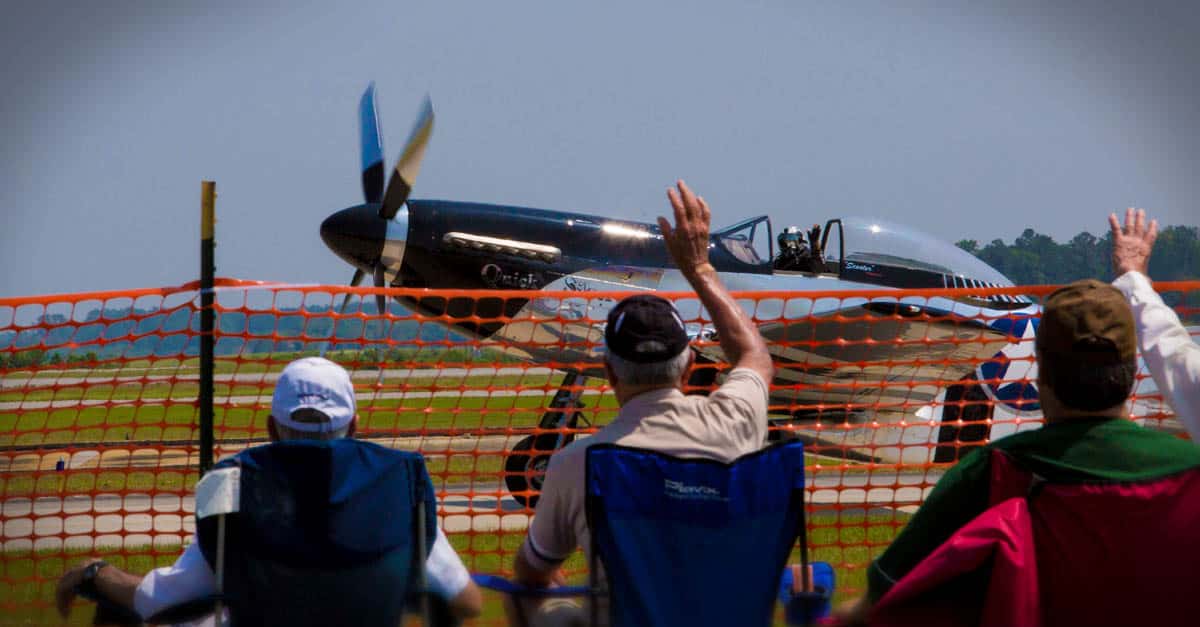 Lance Cpl. Kayla Rainbolt, U.S. Marine Corps
Mustang pilots shot down a total of 4,950 enemy aircraft during World War II. A total of 251 pilots achieved 'ace' status, with an average rate of 7.69 aircraft shot down per 'ace'.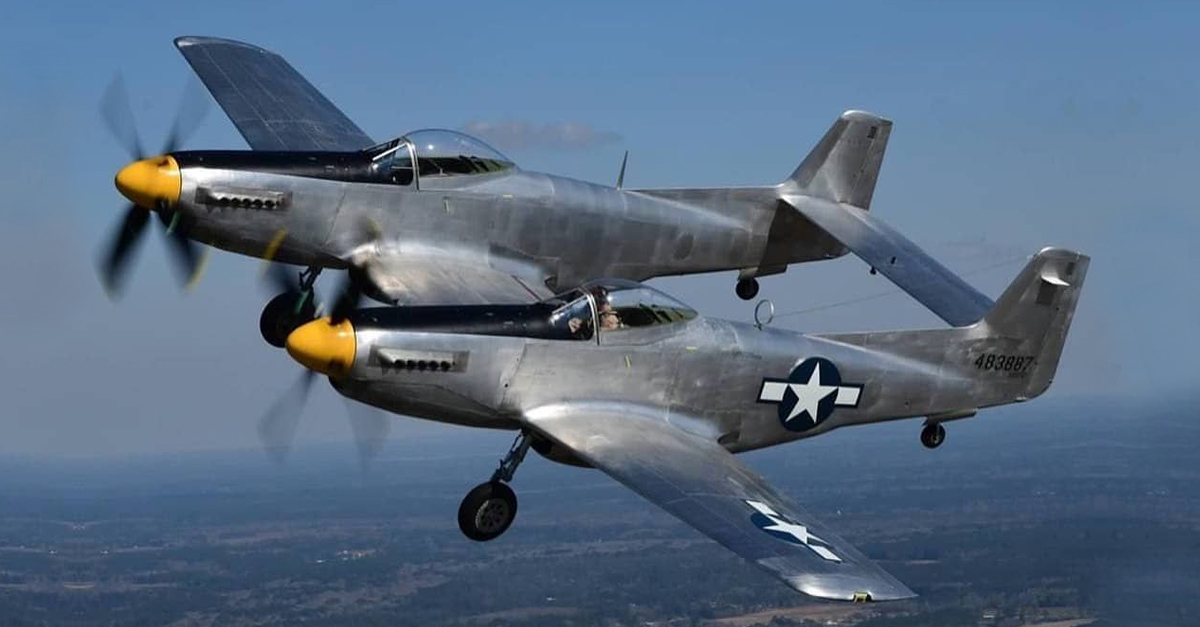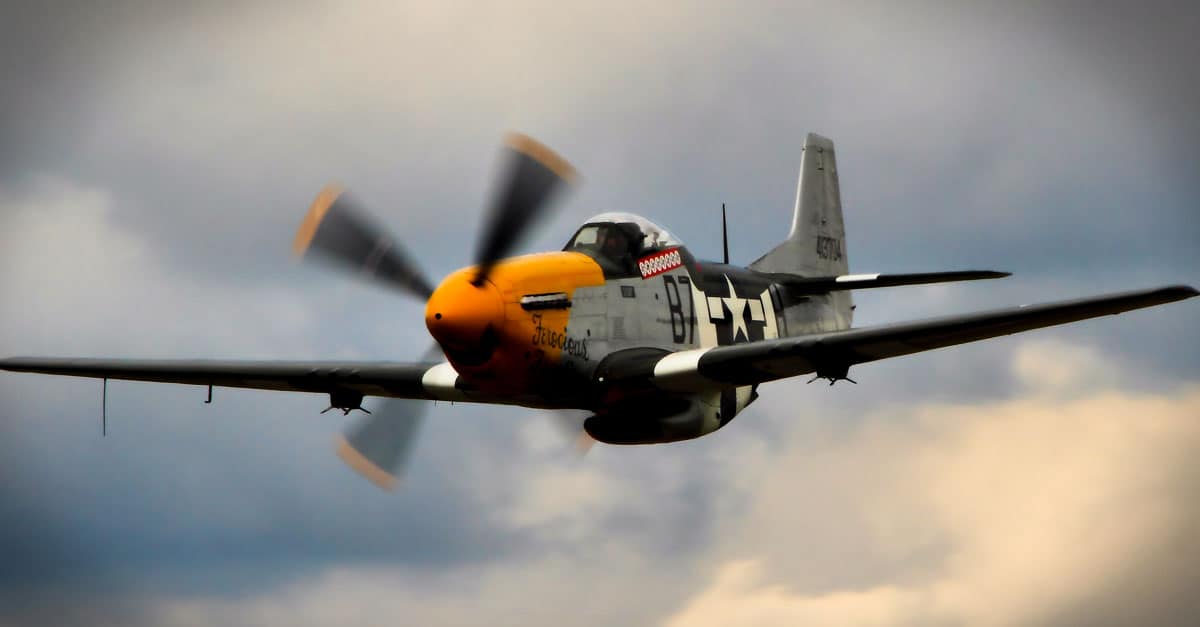 Airwolfhound
The last P-51 Mustang retired from US Air Force service in 1978. The last foreign P-51 Mustang retired from Dominican Republic Air Force service in 1984.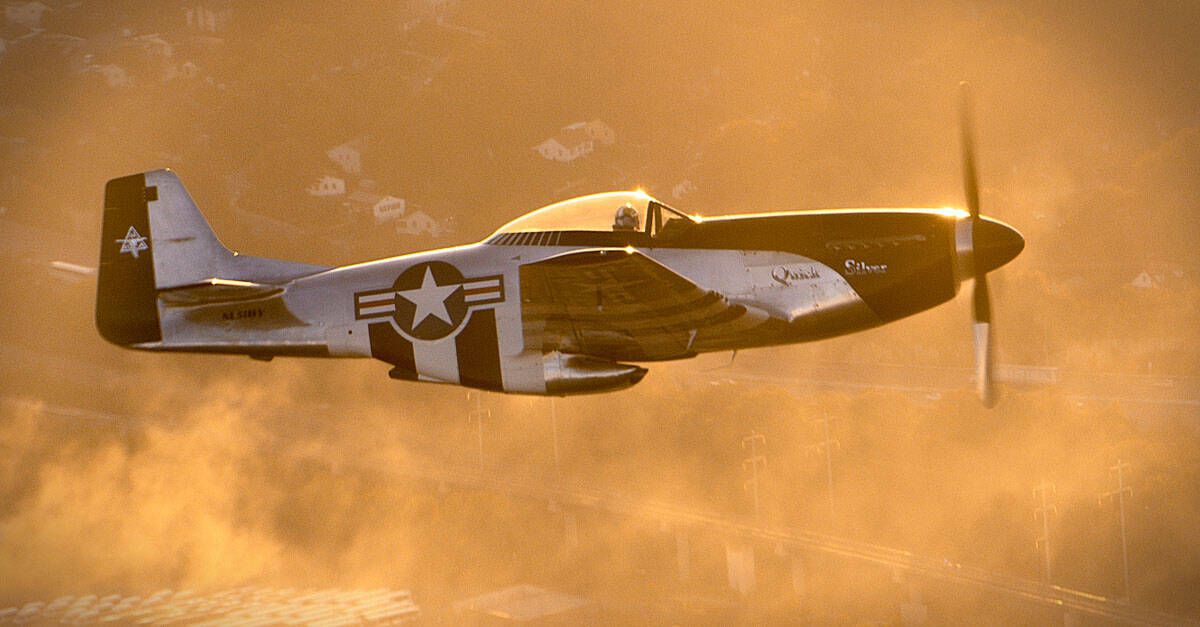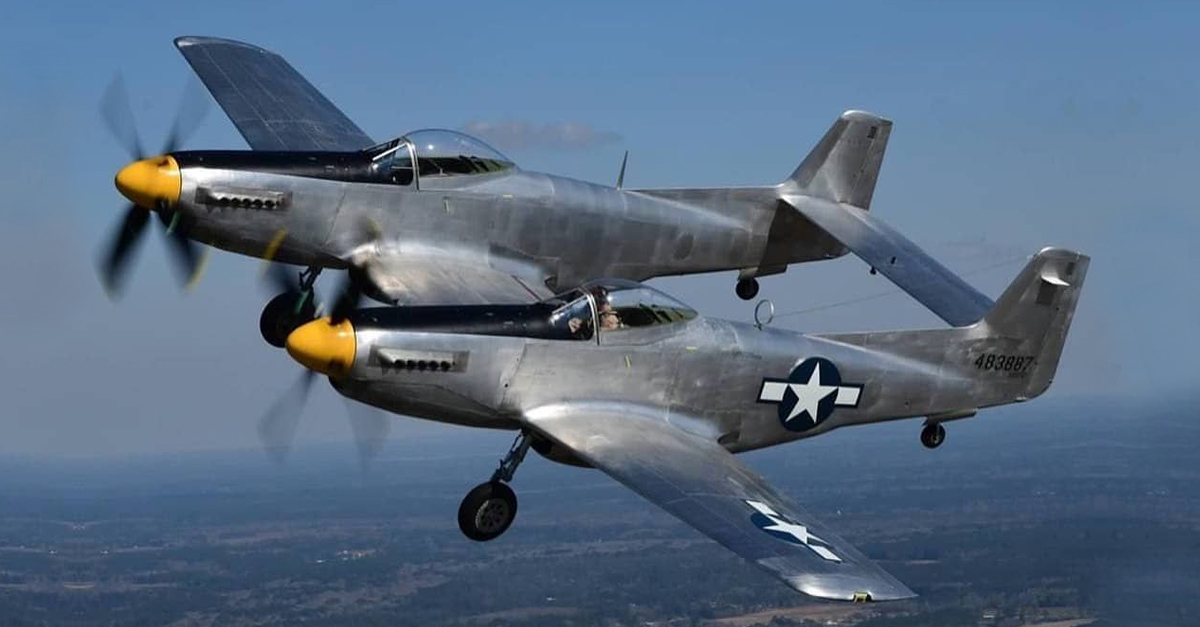 Many P-51s were bought after the Korean War by civilians looking for a personal racing plane or a collector's item. Several still operate today and participate in air shows.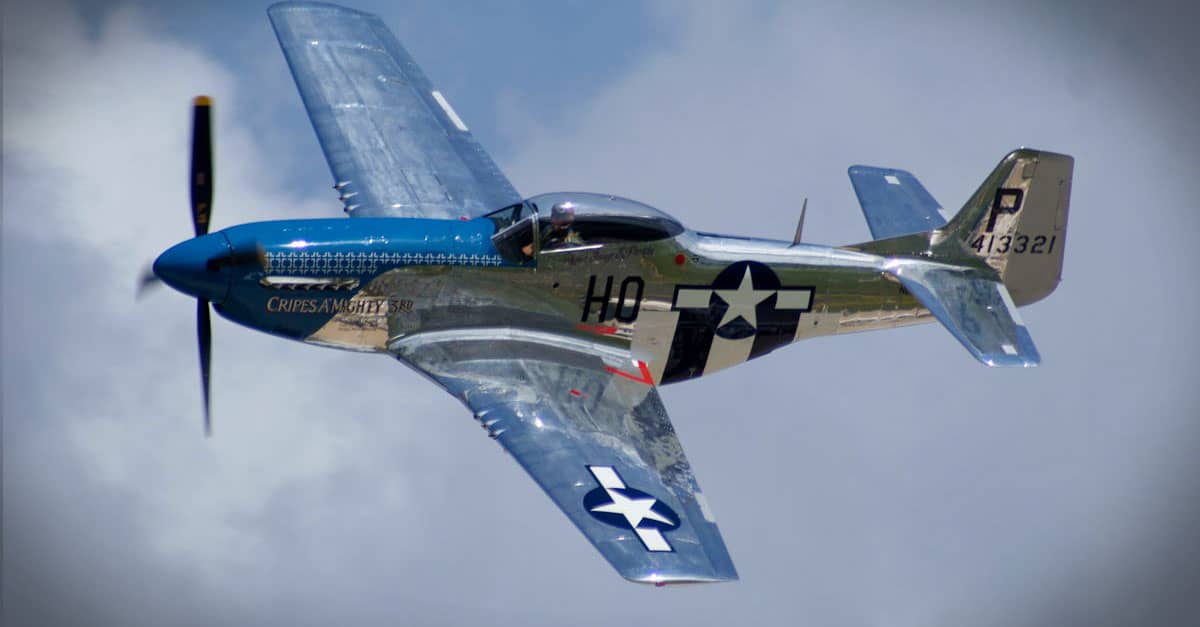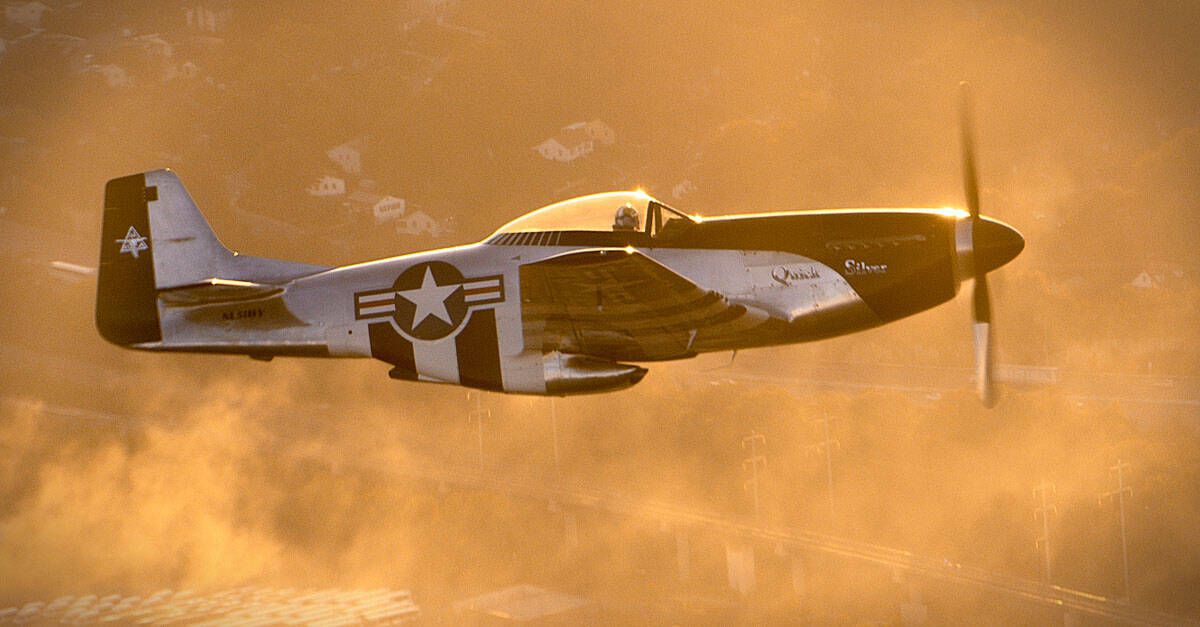 Senior Airman Delano Scott, U.S. Air Force
There were 16,776 P-51s produced over a five-year span (1940-1945). That's roughly 350 planes per month.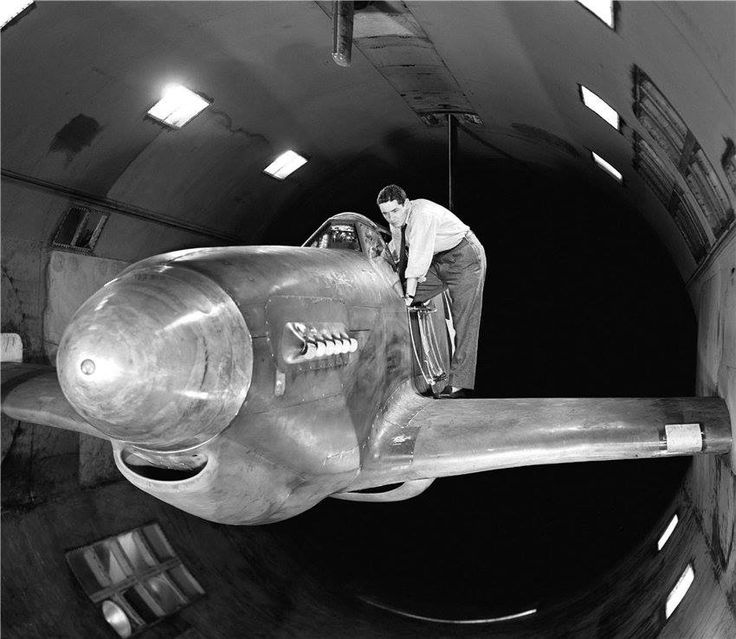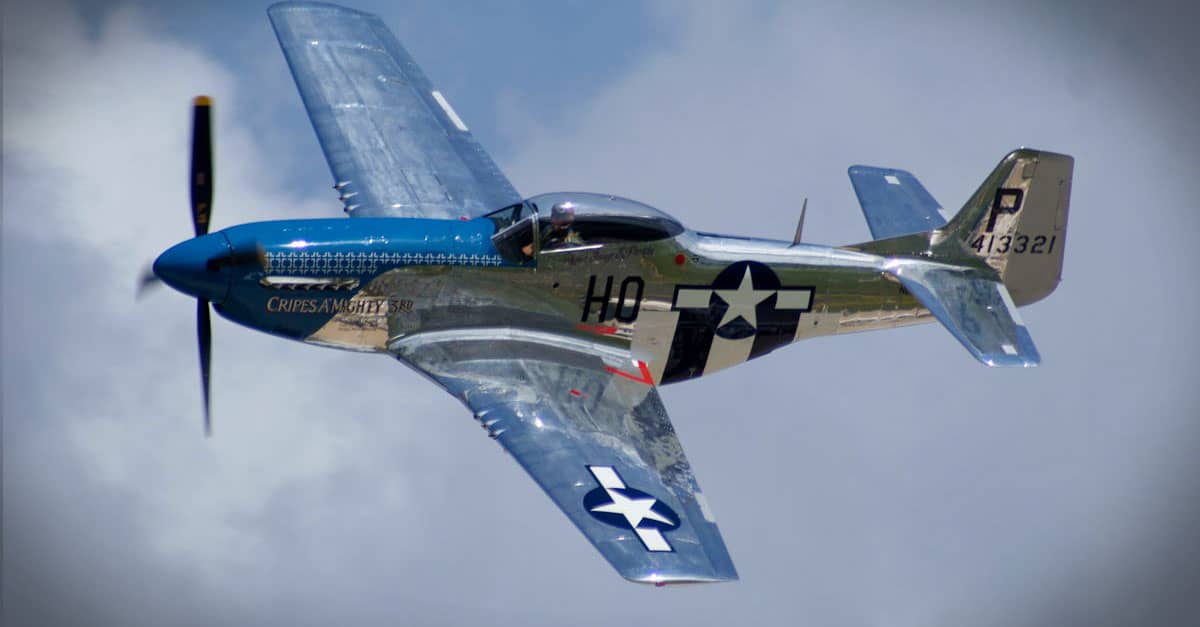 Valder137
Major George Preddy Jr., a U.S. Army Air Force officer and P-51 Mustang Ace, was the highest scoring Ace of all time with 27.5 aerial victories.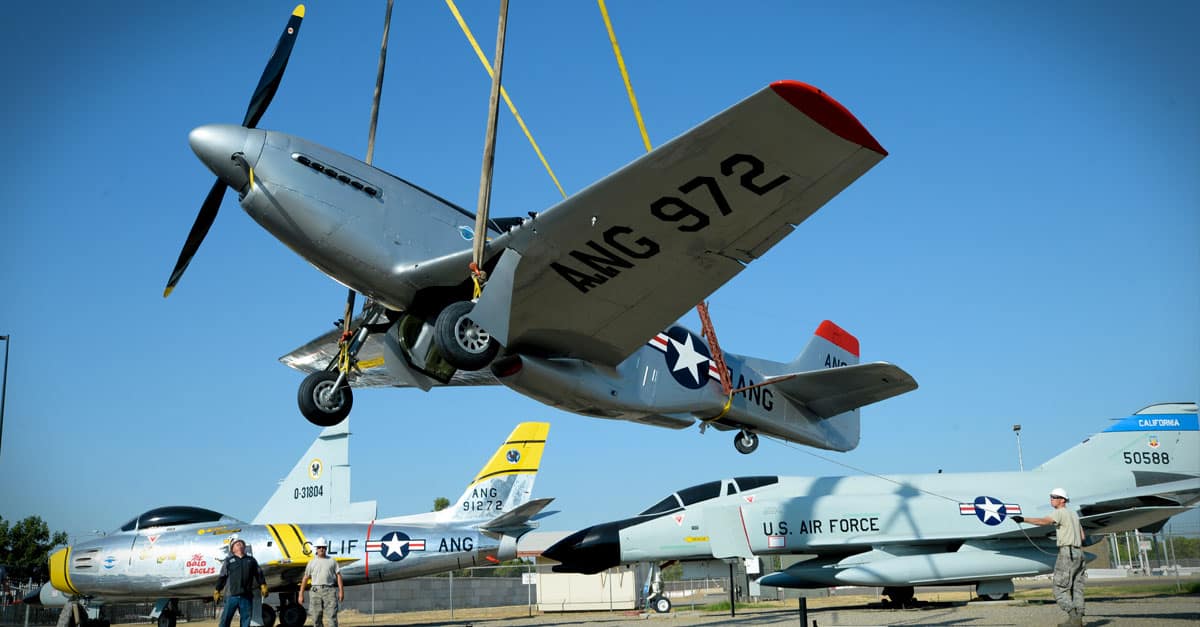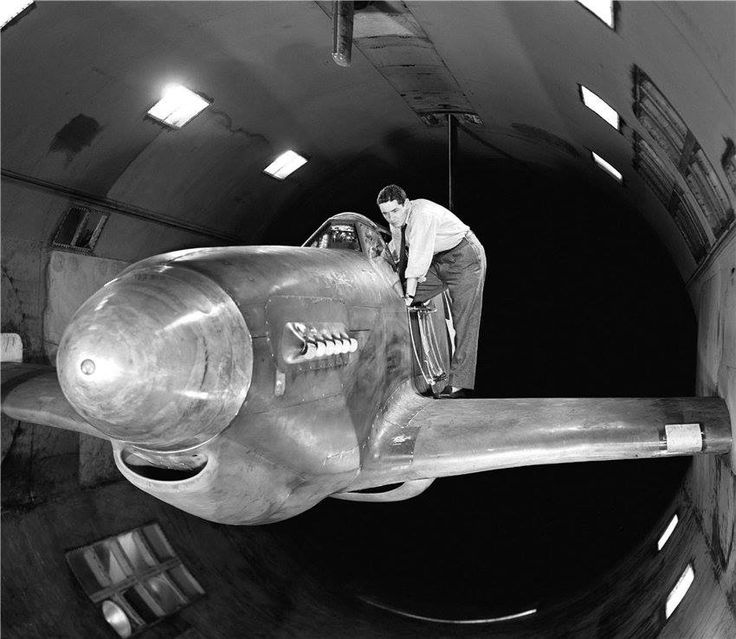 55 nations utilized the P-51 Mustang over the course of its lifetime. The aircraft flew in the Pacific theater as well as the European theater, making it one of the only fighter planes versatile and long-lasting enough to do so.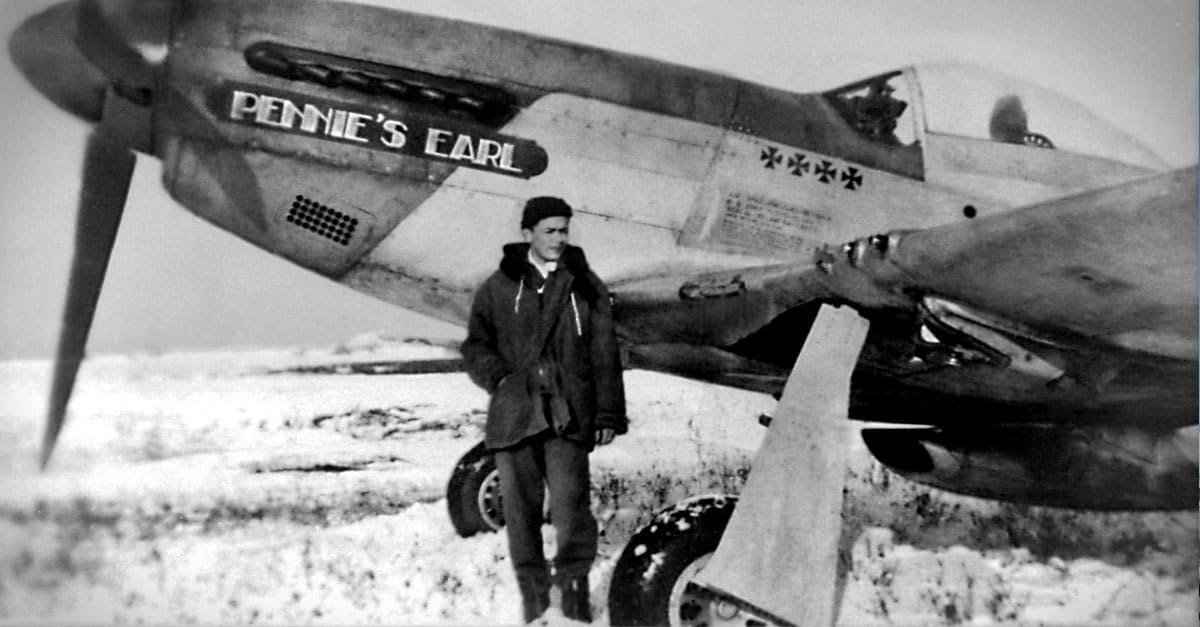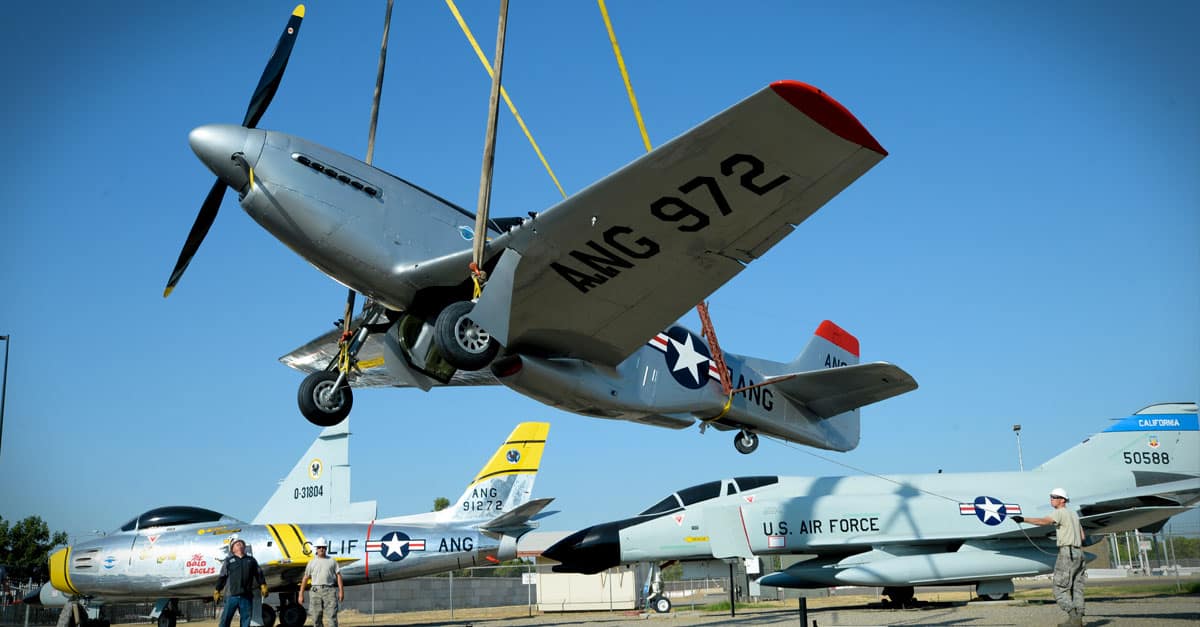 Tech. Sgt. Forest Decker, U.S. Air Force
P-51 Mustangs accounted for nearly half of all enemy aircraft taken down during WWII. Pilots were encouraged to place stickers of Nazi swastikas near the cockpit to track their kills.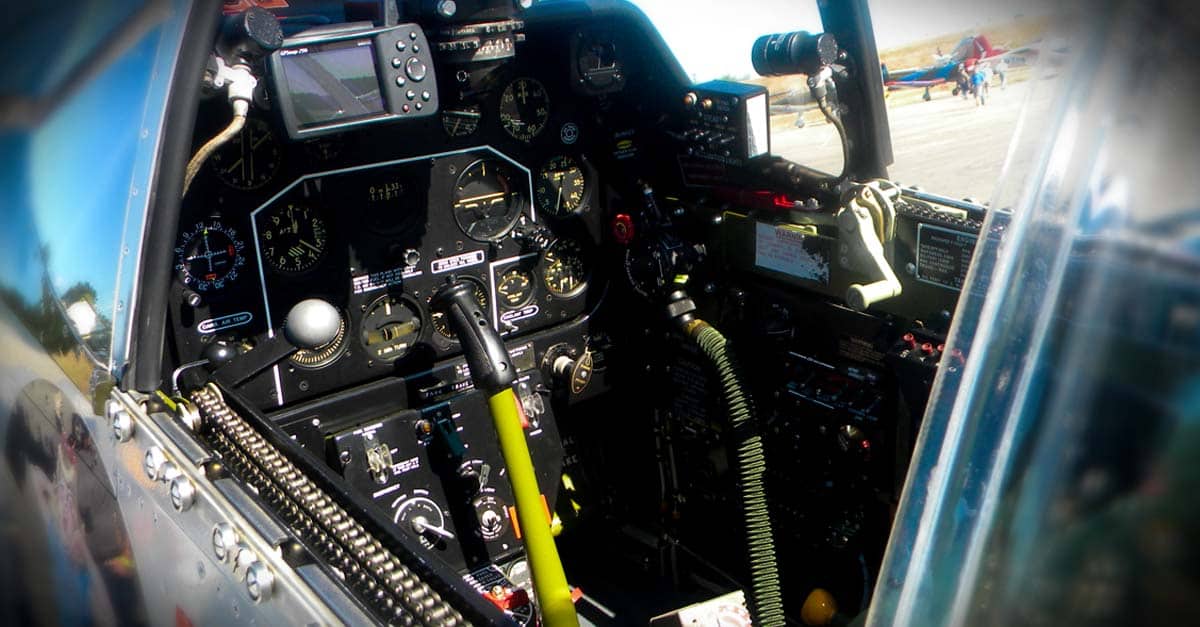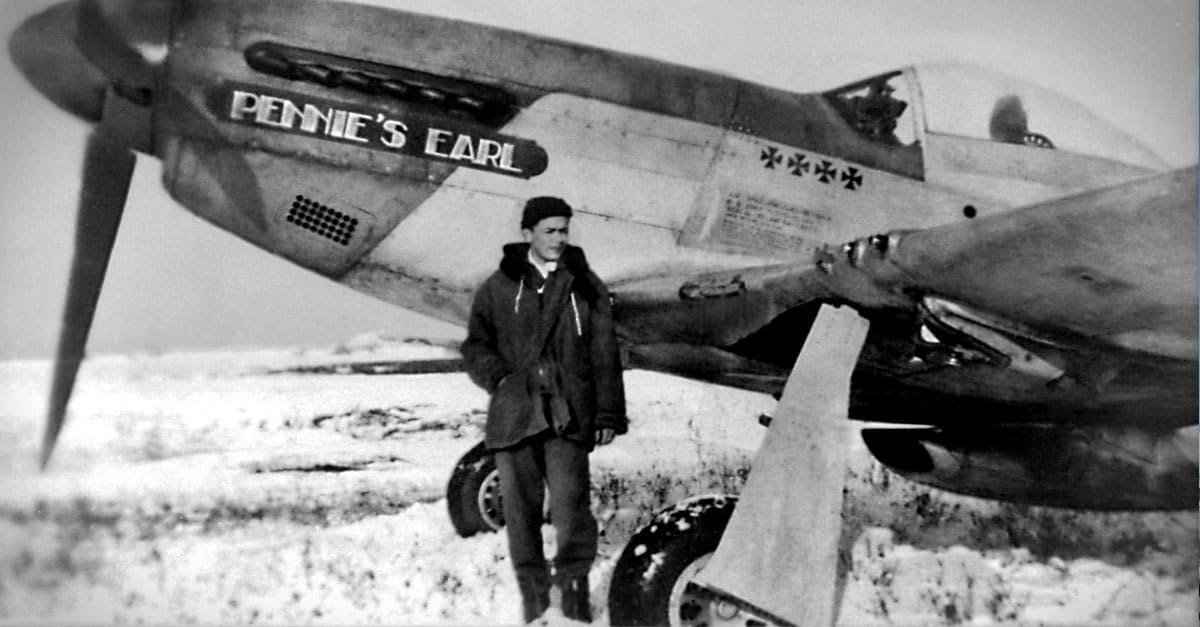 United States Army Air Forces
'Pursuit' puts the P in P-51. Later, during the Korean War, the P-51 became the F-51 with F standing for 'fighter'.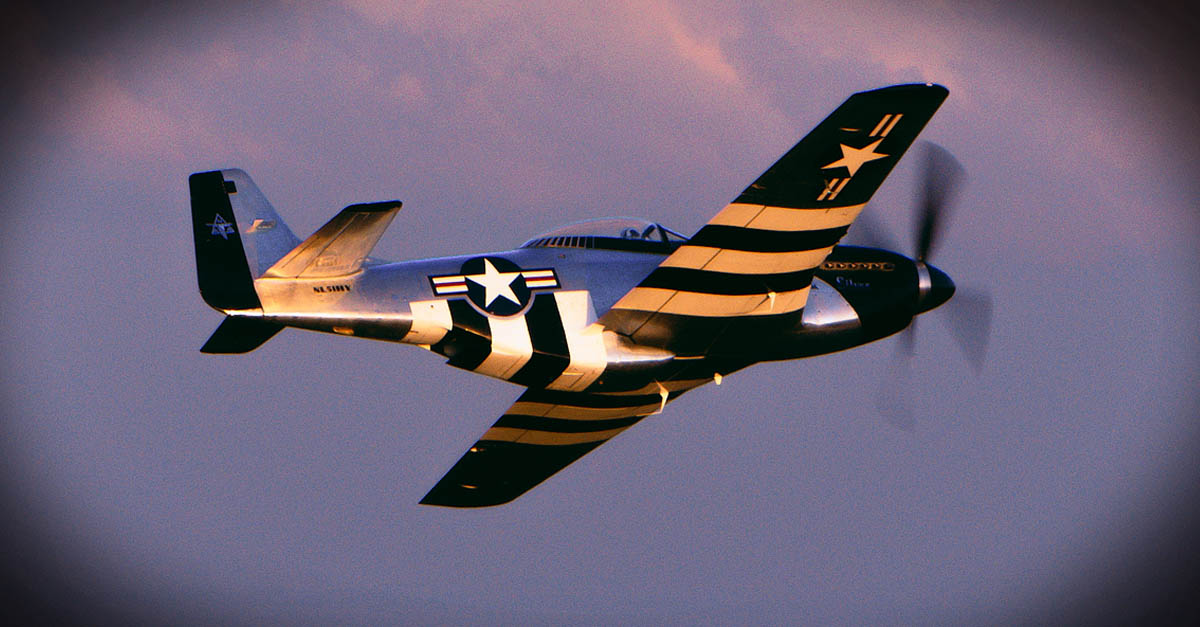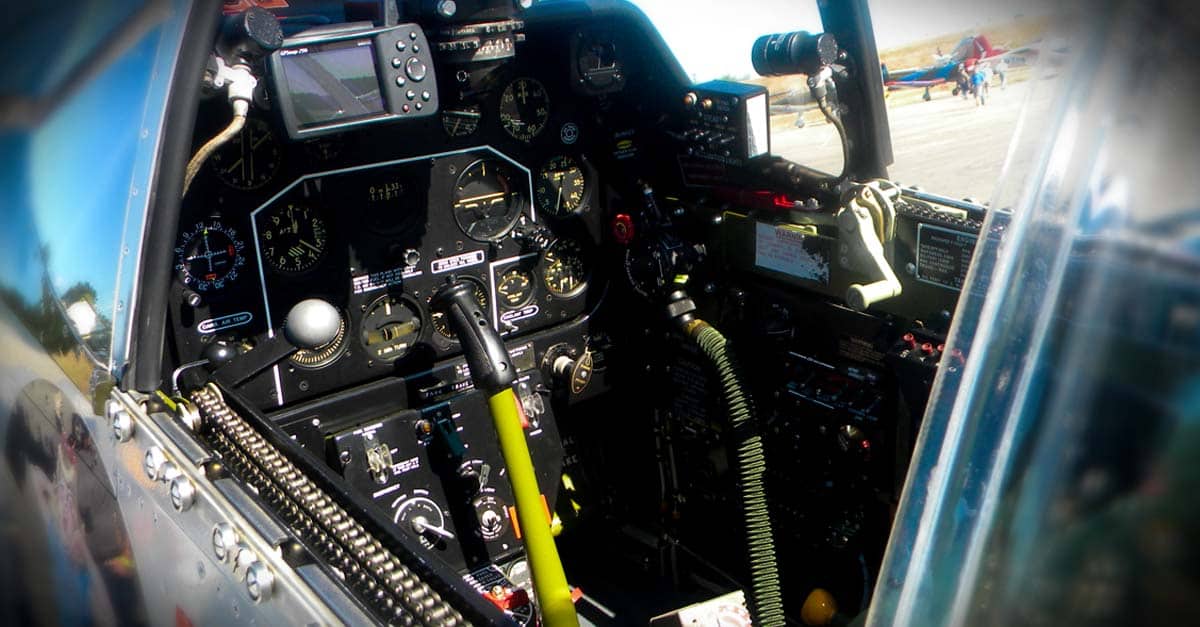 Clemens Vasters
Recently, in 2013, a P-51 flown out of Palm Beach, Fla. by Doug Matthews, broke several long-standing records for the aircraft. He broke the all-time altitude record (42,500 feet) as well as maximum altitude in level flight (41,000) and time-to-climb 9,000 (18 minutes) and 12,000 meters (31 minutes).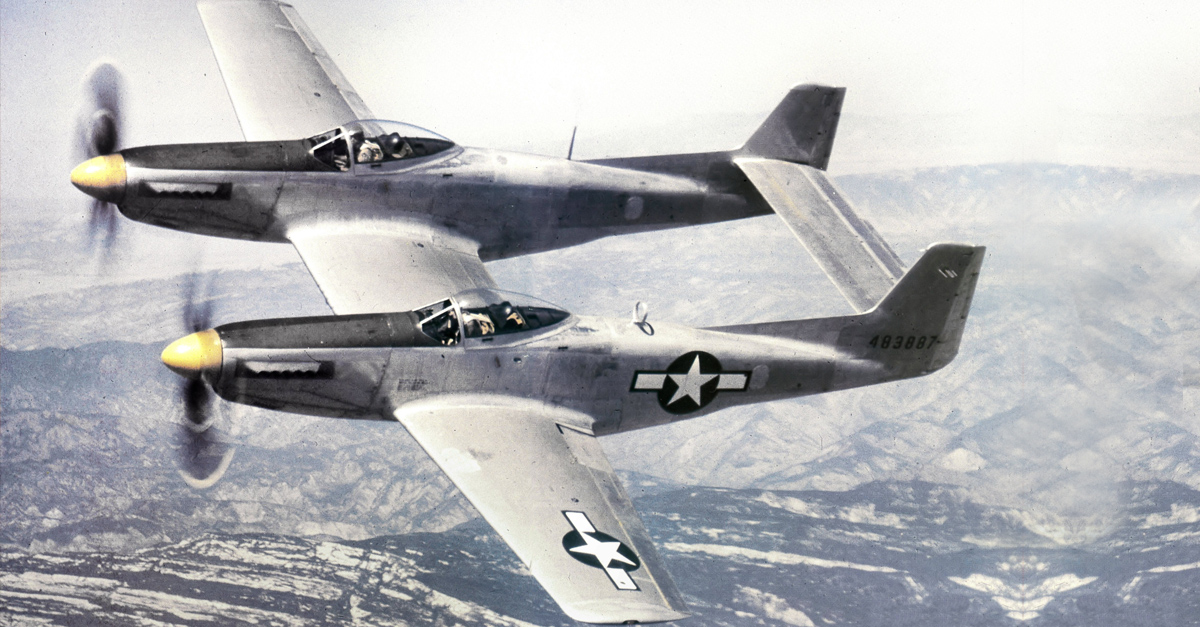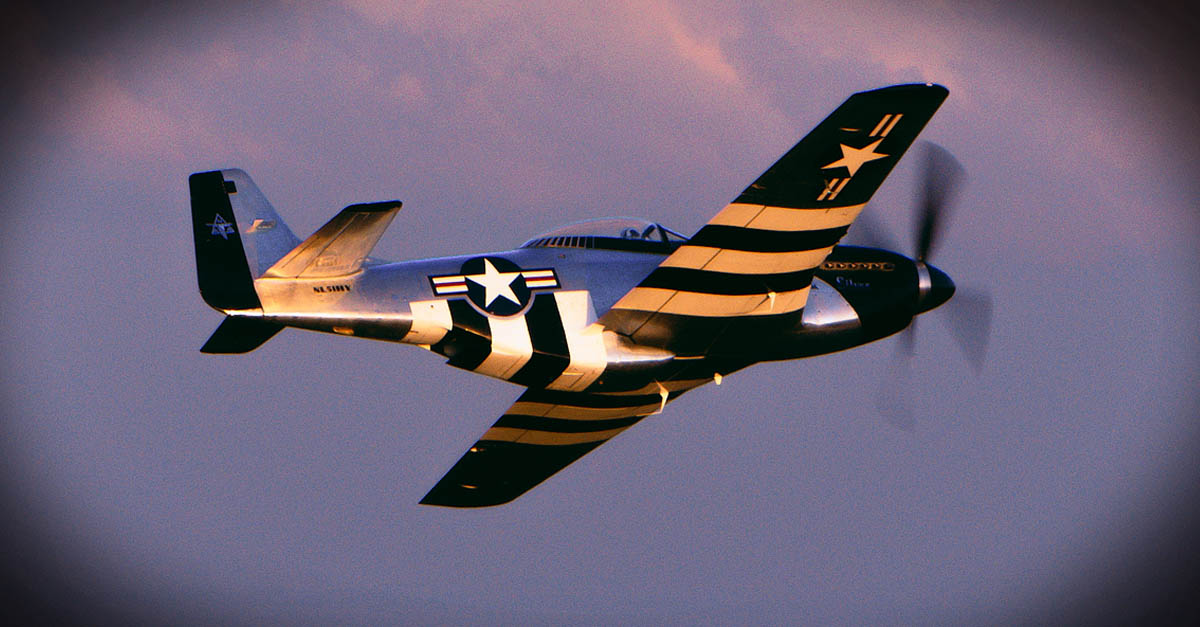 Senior Airman Delano Scott, U.S. Air Force
The Mustang's armament varied throughout its lifespan, but later versions were outfitted with: six .50-cal wing machine guns or four 20mm wing cannons, six or 10 5-inch H.V.A.R rockets, 1,000 pounds of bombs or M10 triple-tube rocket launchers.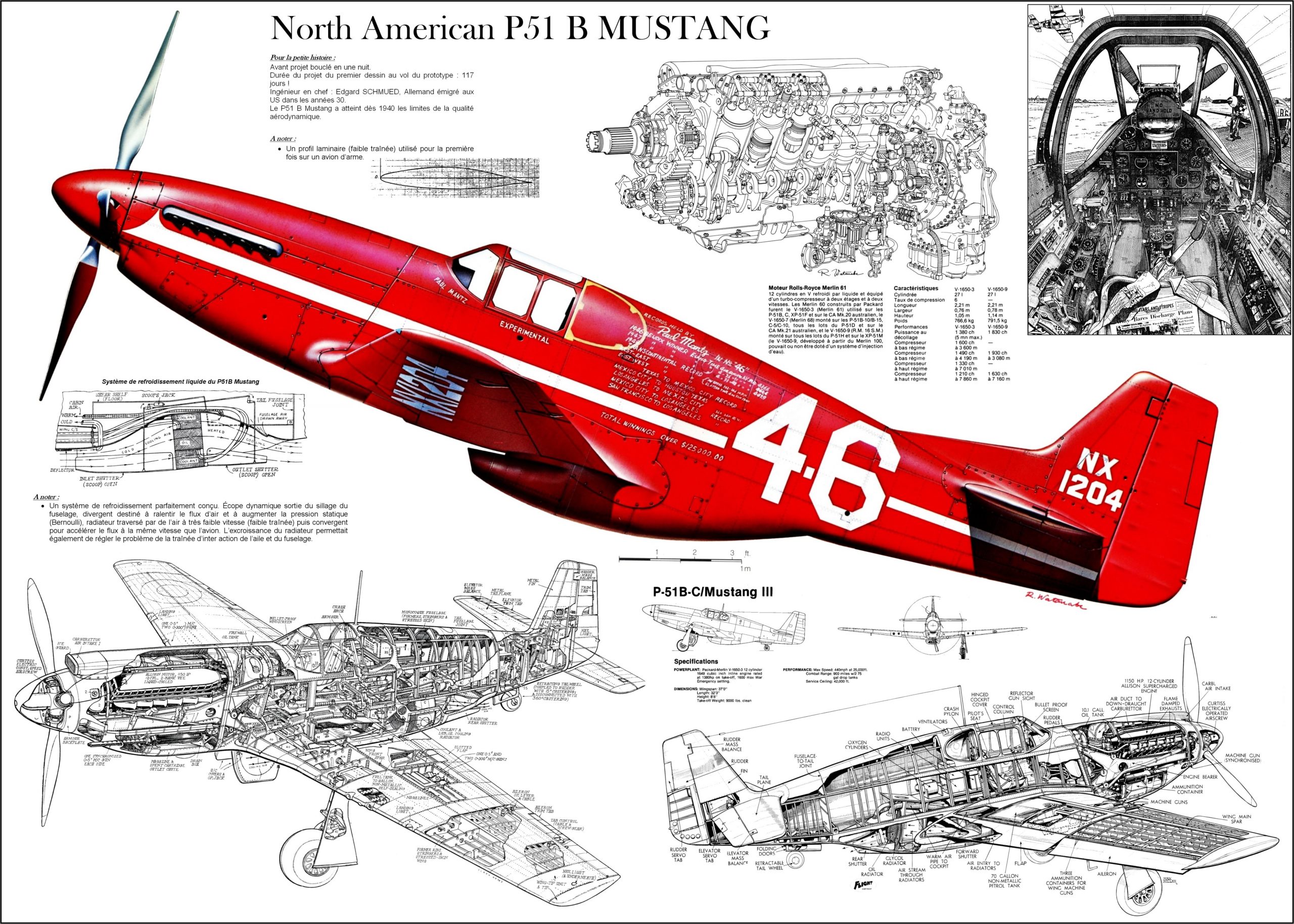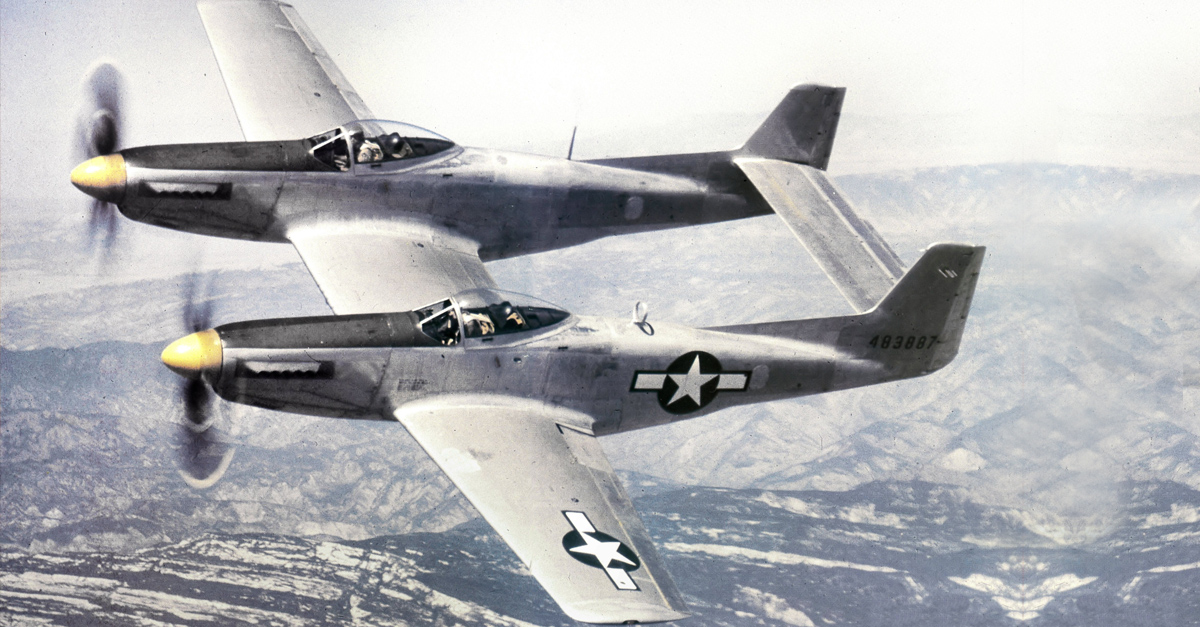 Its first engine was a V-1710 Allison engine, which didn't provide it with the ability to be effective as a pursuit vehicle over 15,000 feet of altitude. The original P-51s with these engines were used for photo reconnaissance or dive-bombing.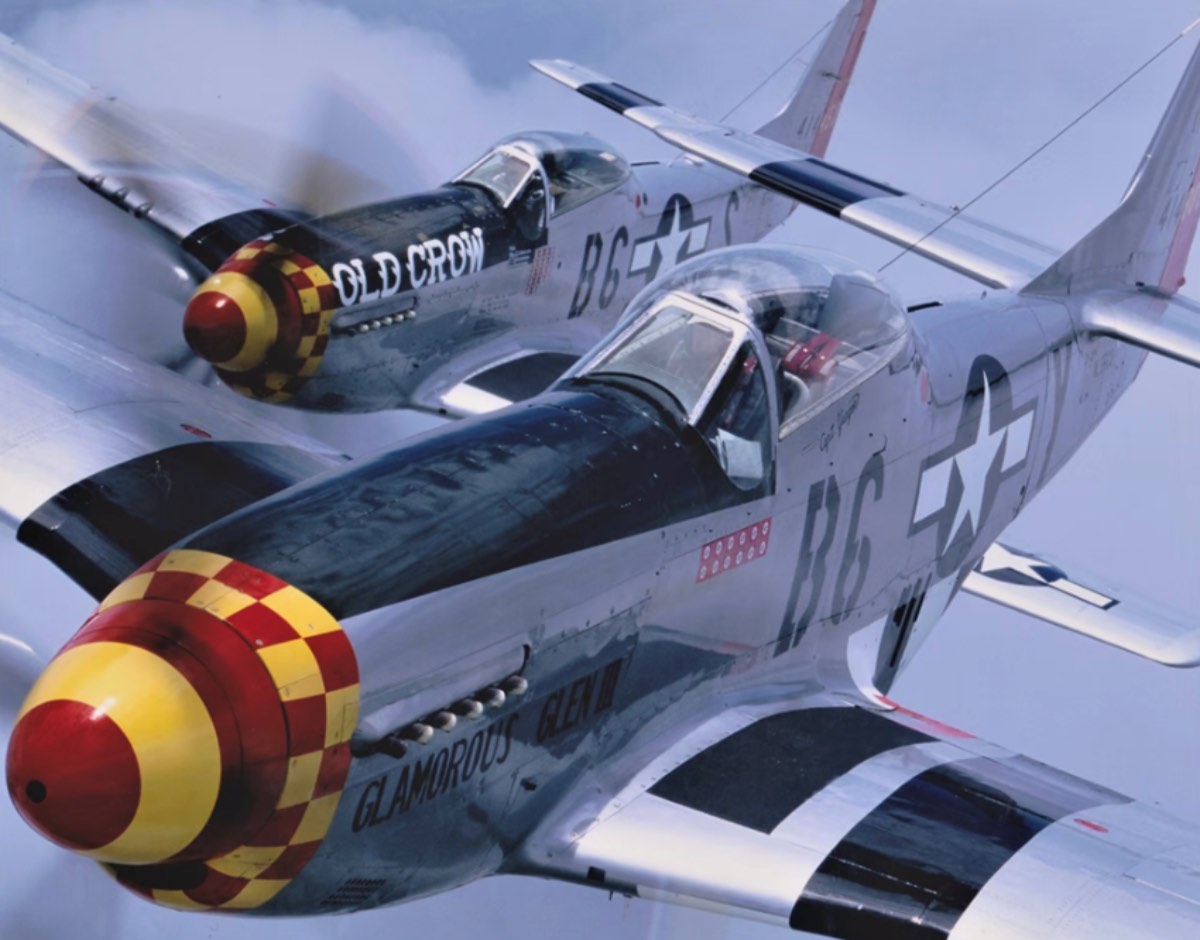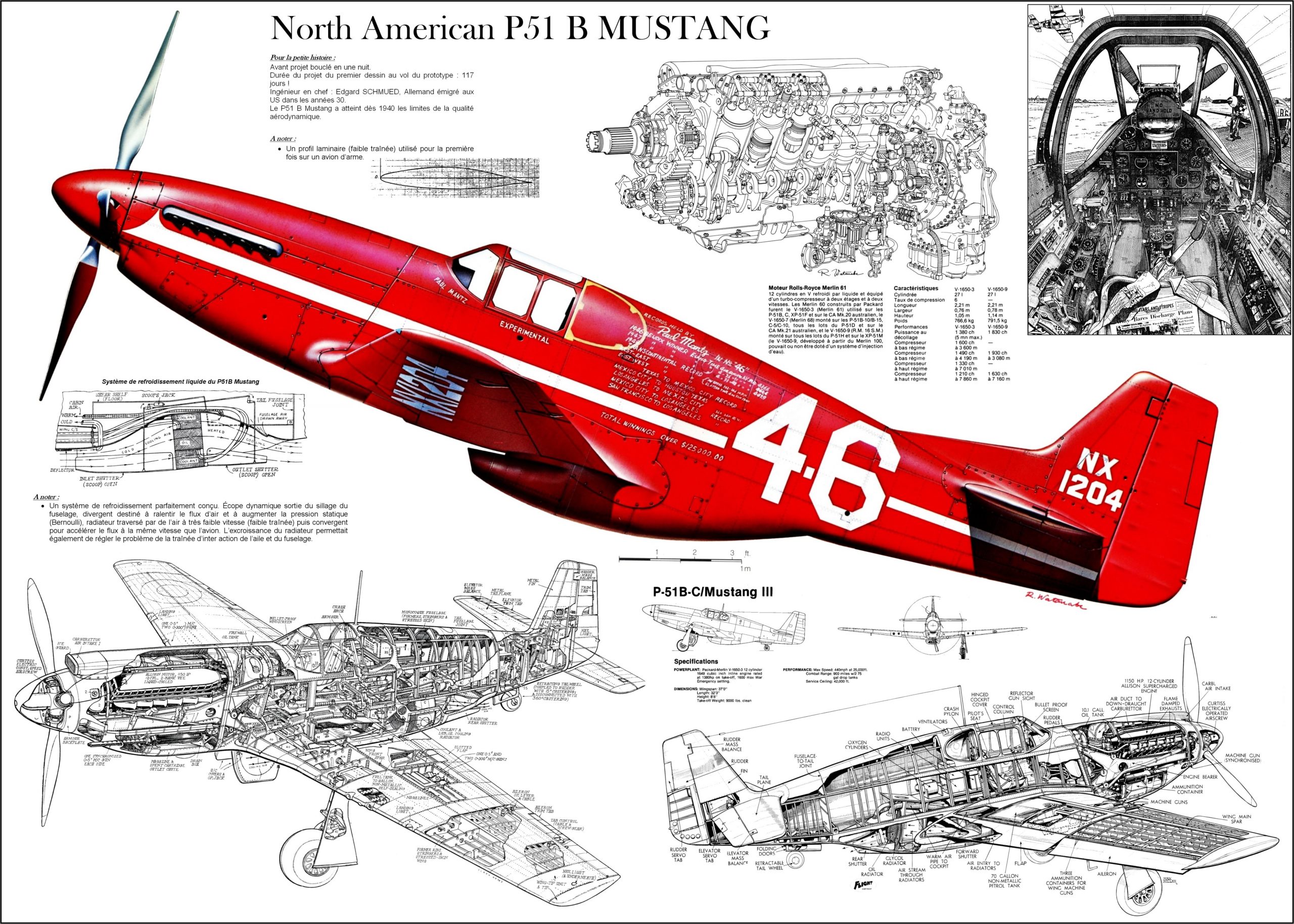 P-51 Mustangs, with the original Allison engines, had an optional external drop tank that allowed them to extend their range from 750 miles to 1,375 miles – nearly doubling their range.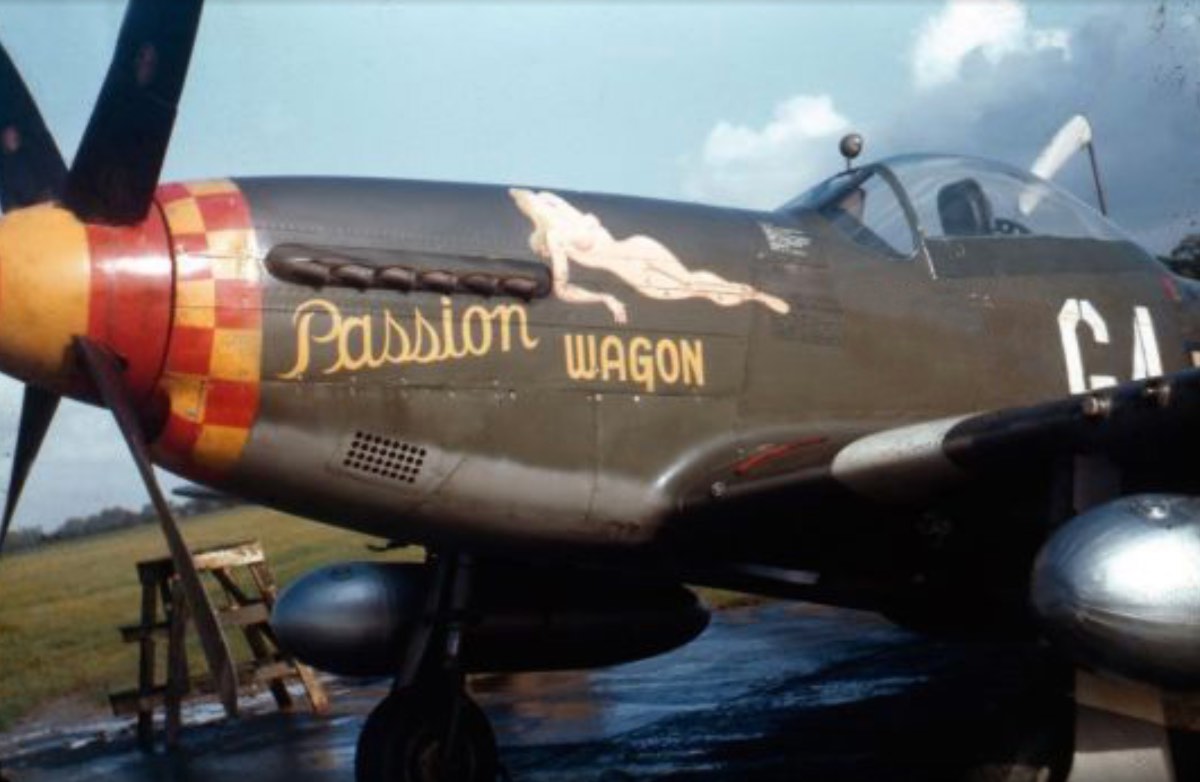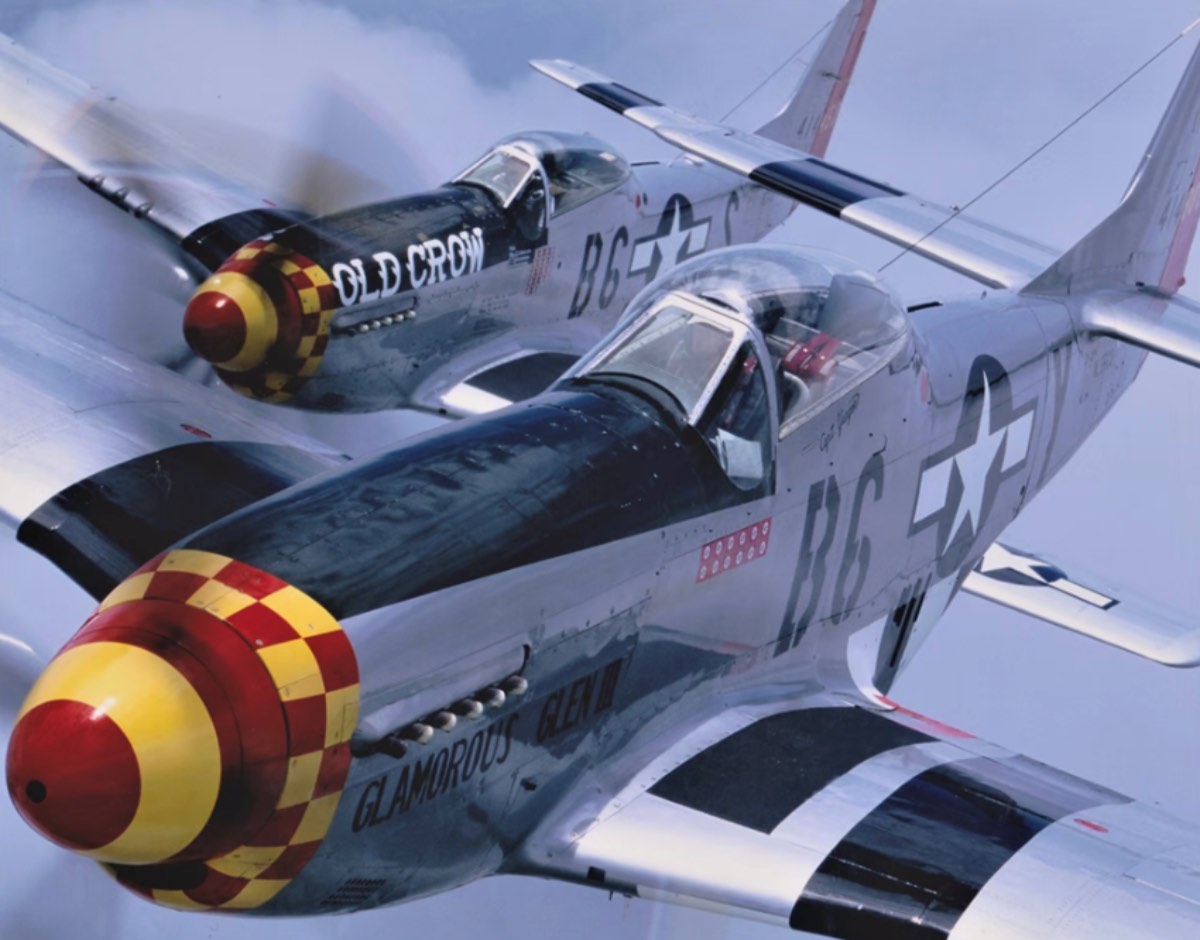 By 1943, P-51 B and C versions were outfitted with Rolls Royce Merlin engines which allowed them to reach their full capabilities by performing at high-altitude while acting as long-range bomber escorts and attack aircraft. These engines increased range to a maximum of 1,600 miles.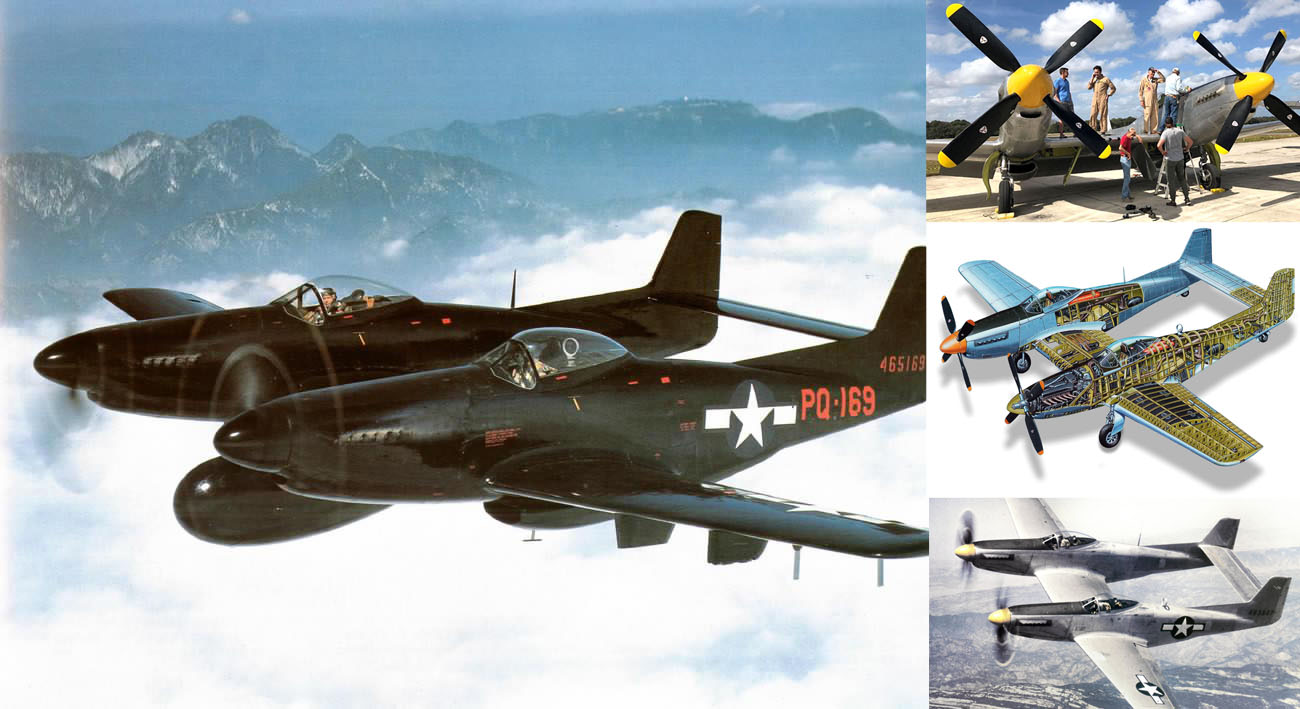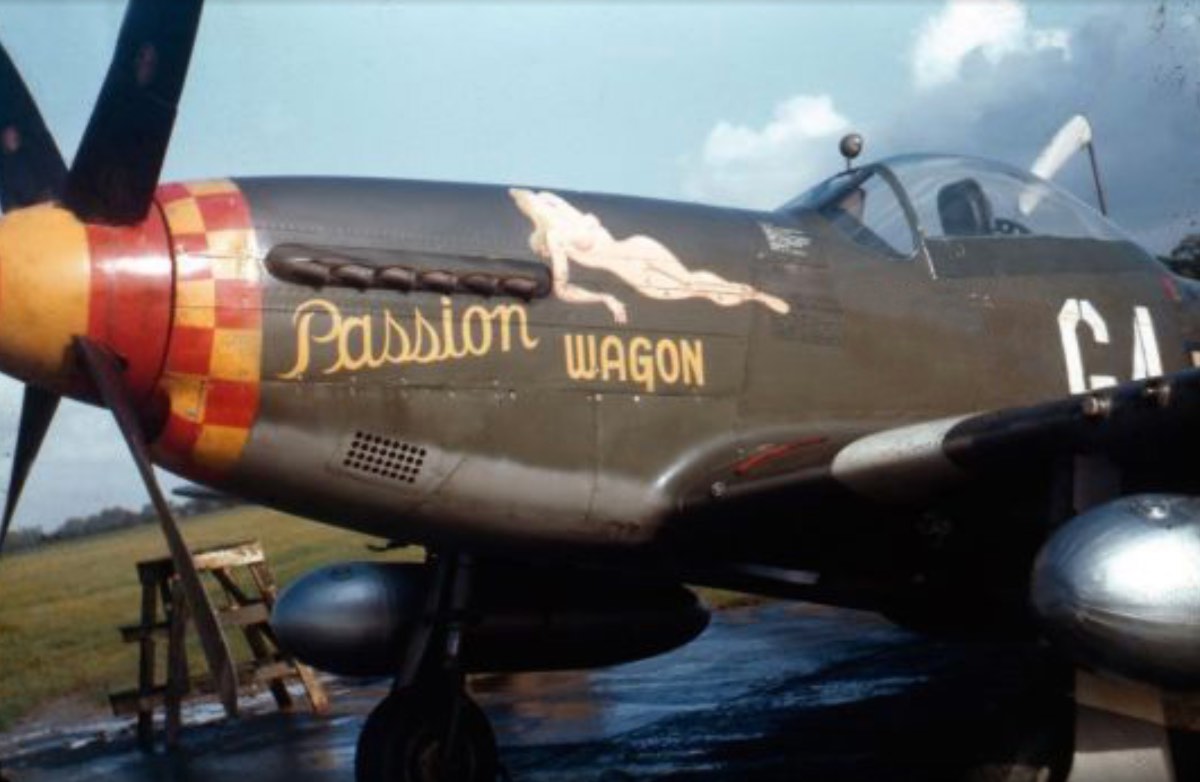 The D version of the P-51 Mustang was the highest-produced model of the Mustang. The P-51D increased its overall armament and added the bubble-shaped clear canopy that increased pilot visibility.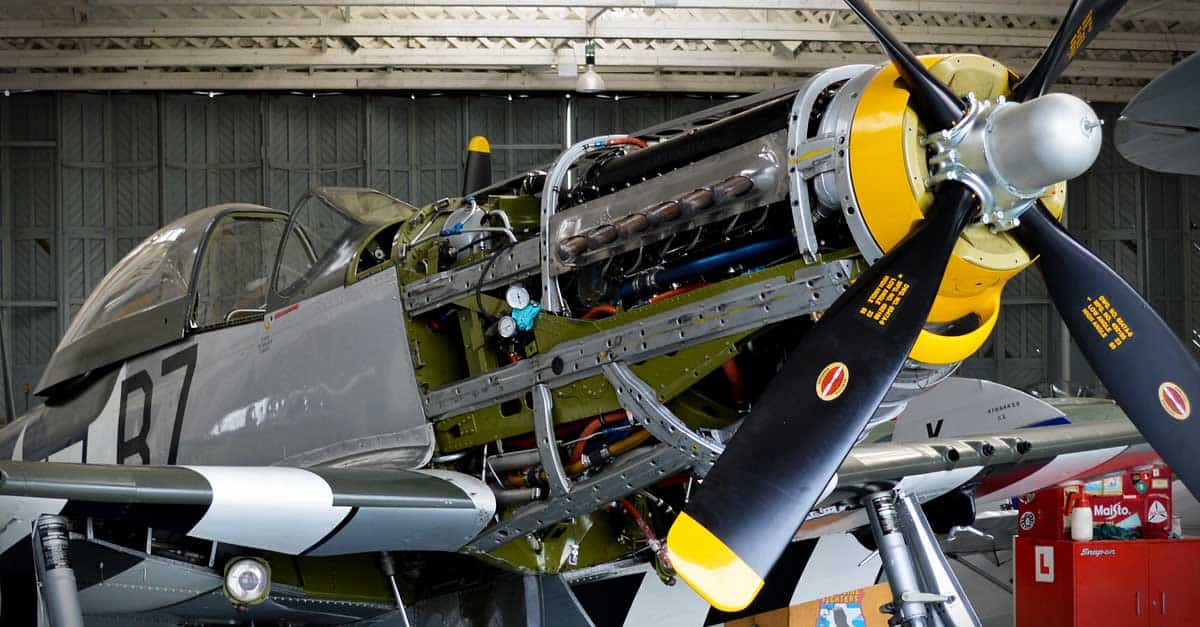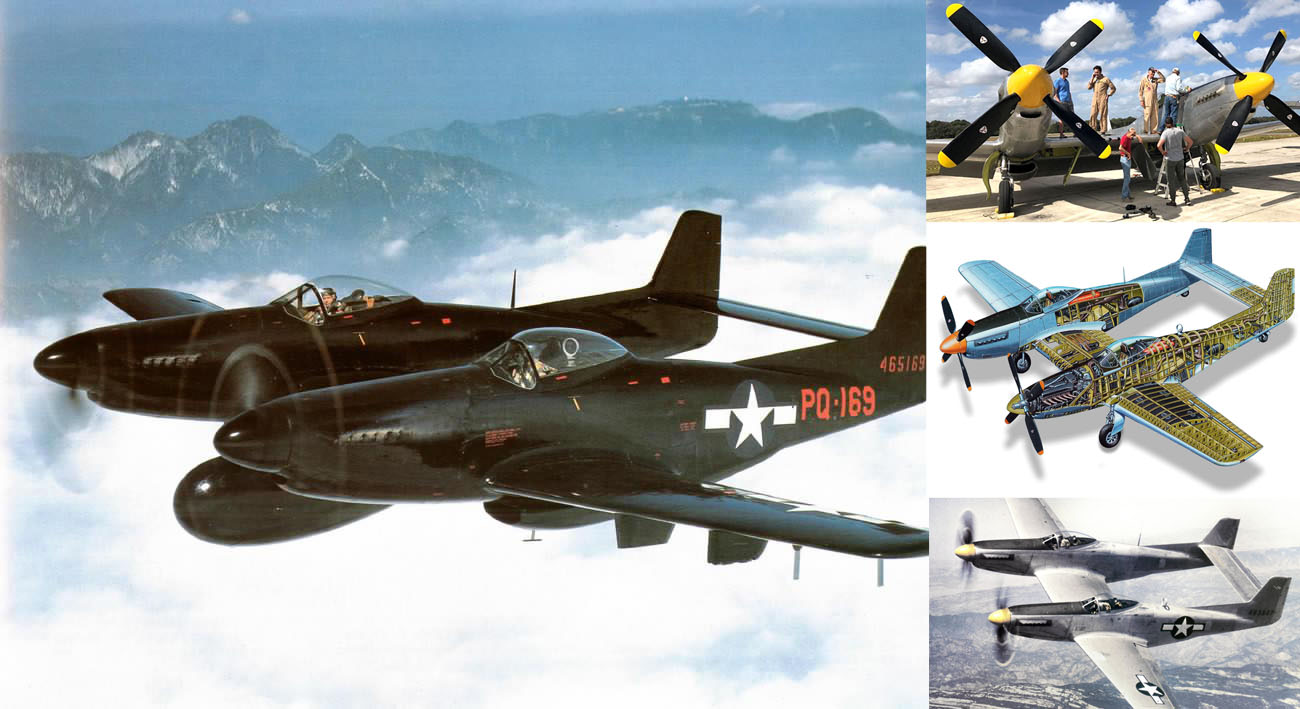 Another version of the P-51 is the twin known as P-82. The P-82 could fly distances of more than 2,300 miles where as the P-51 Mustangs were limited to roughly 1,600 miles.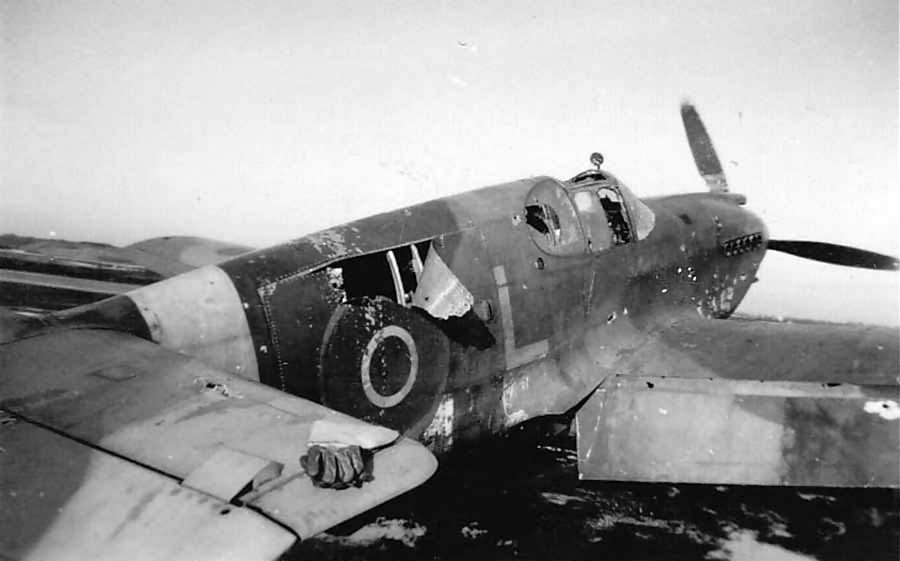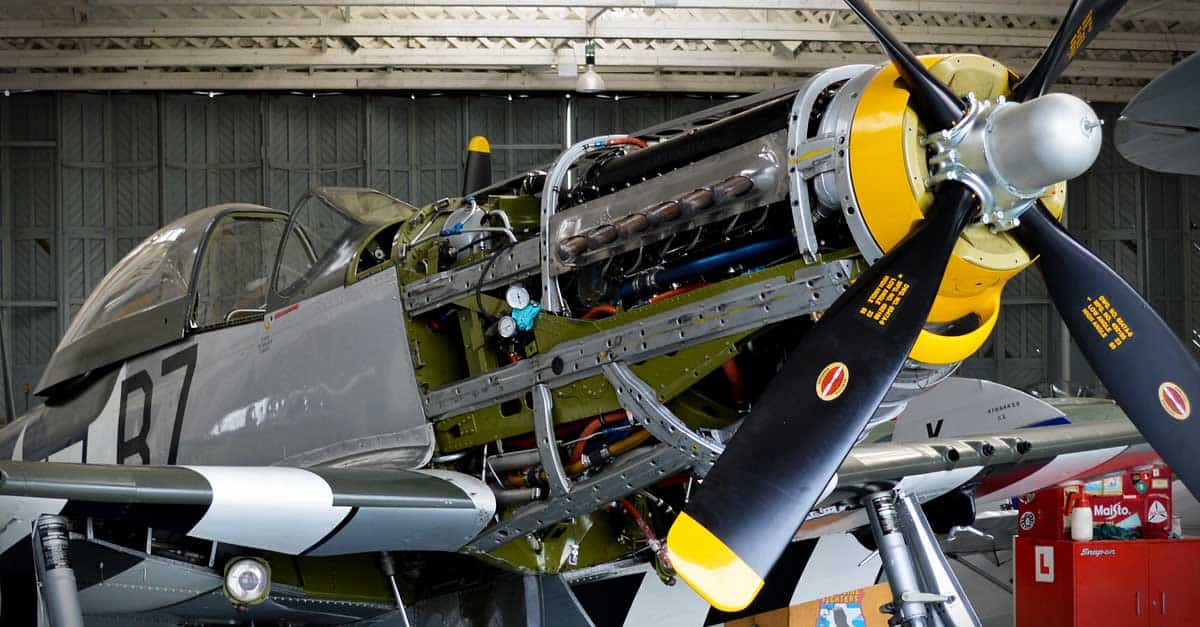 Alan Wilson
One of the design implementations that gave the P-51 an edge out of the gate was the laminar flow wing. The wing provided less drag at high-speeds and, at the time, was head and shoulders above other wing designs.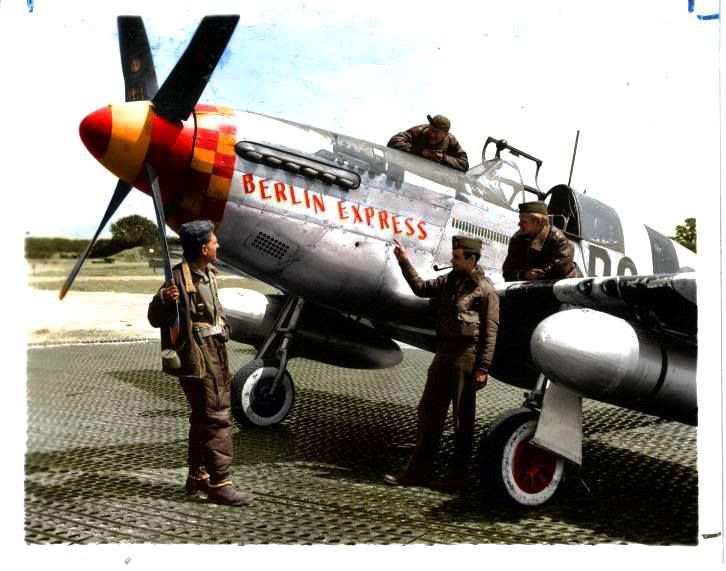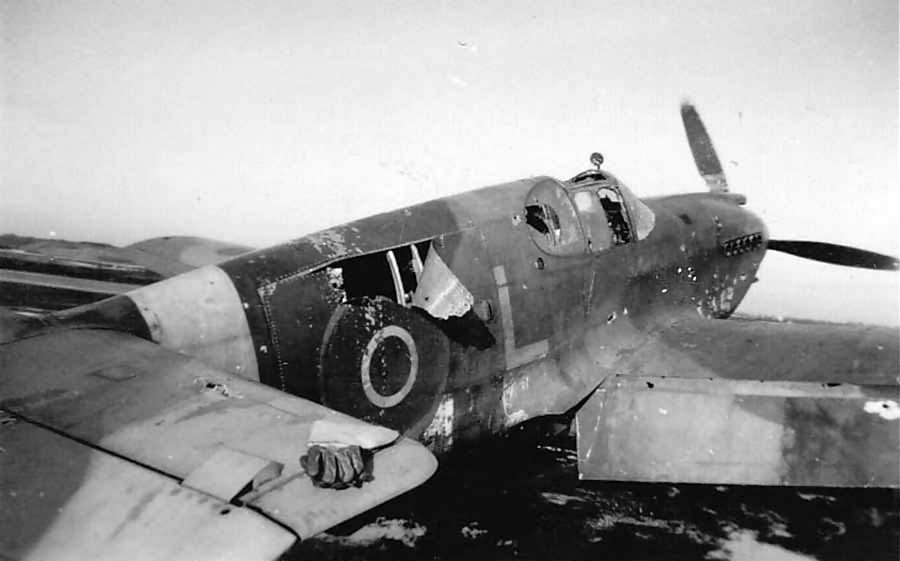 The Mustang had 180 gallons of internal fuel storage, more than twice that of the Supermarine Spitfire, the secondary aircraft of WWII. The P-51 was a favorite among pilots because of its range of about six hours flight time.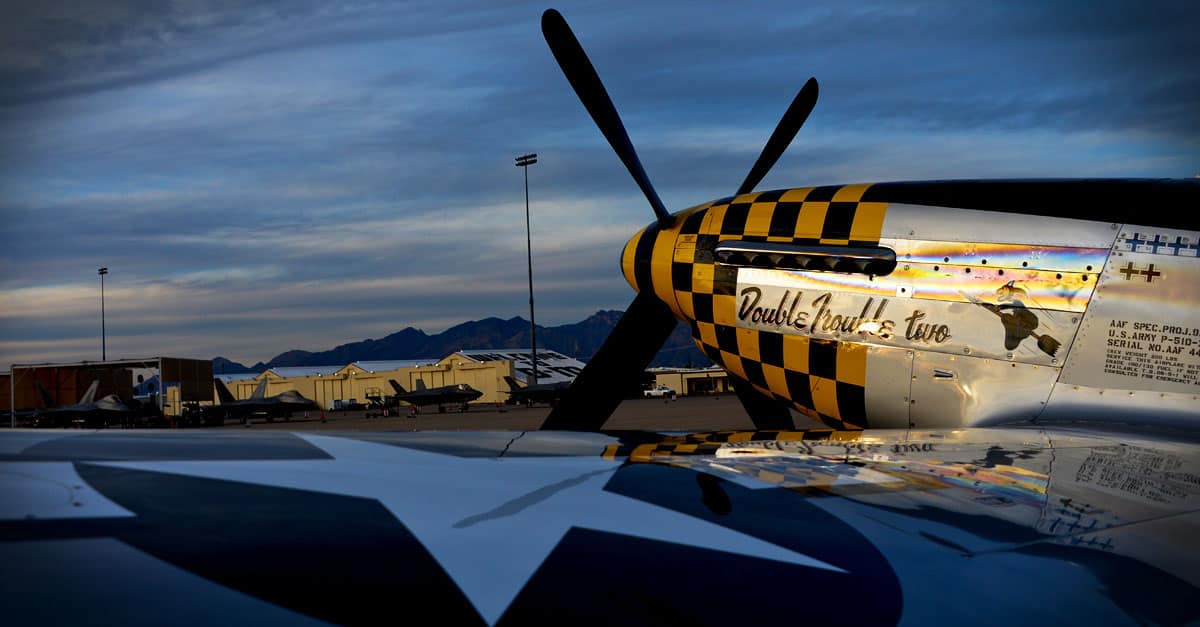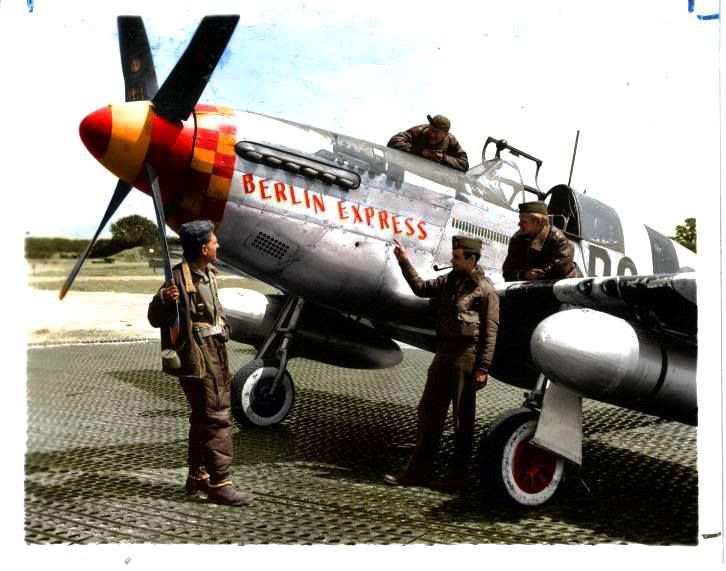 An original World War II era North American Aviation P-51 fighter-bomber is now up for sale. As long as you've got $3.9 million!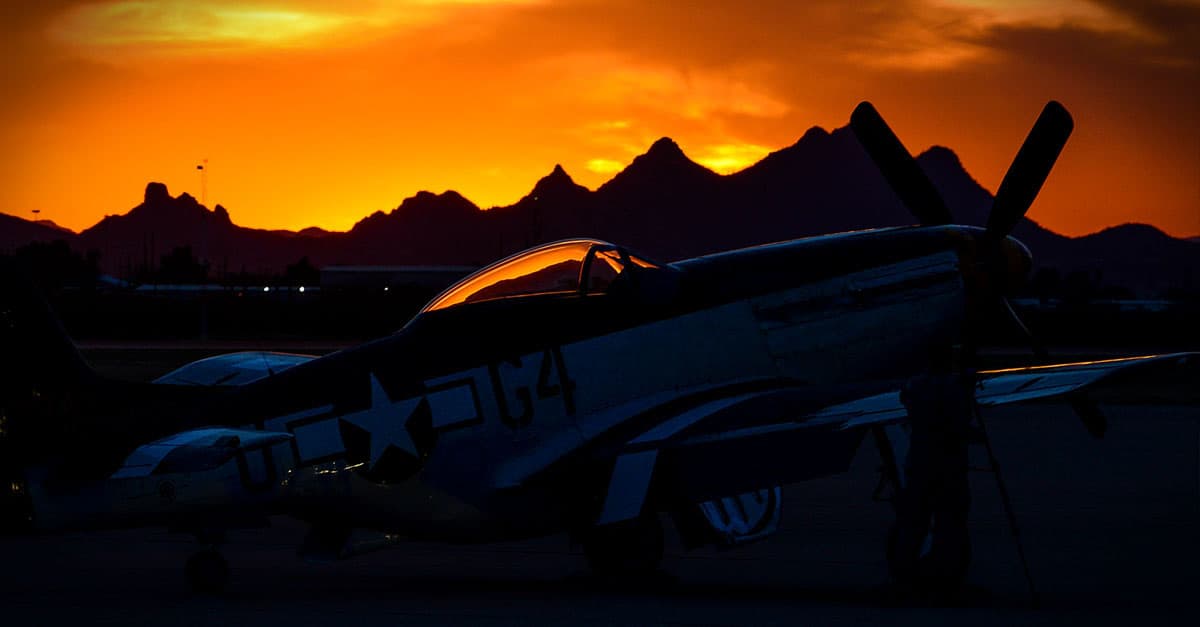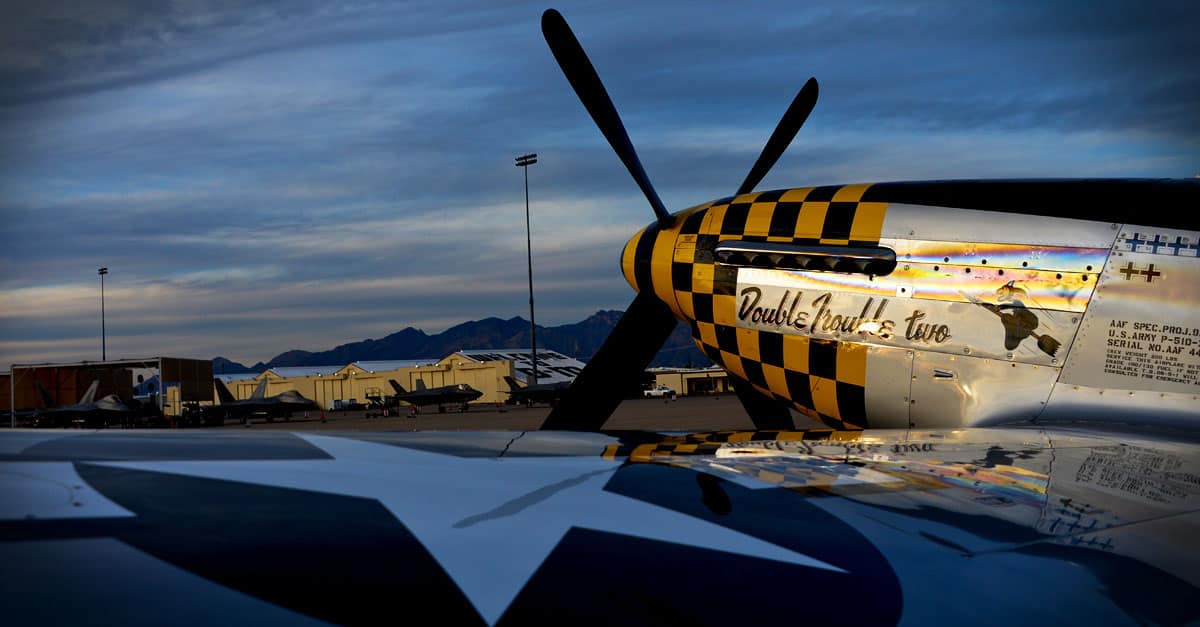 Sgt. Christopher Drzazgowski, U.S. Air Force
The first Mustang aerial victory came in the air raid Operation Jubilee on August 19, 1942. Flight Officer Hollis "Holly" Hills took down an Fw-190 that had damaged a separate P-51.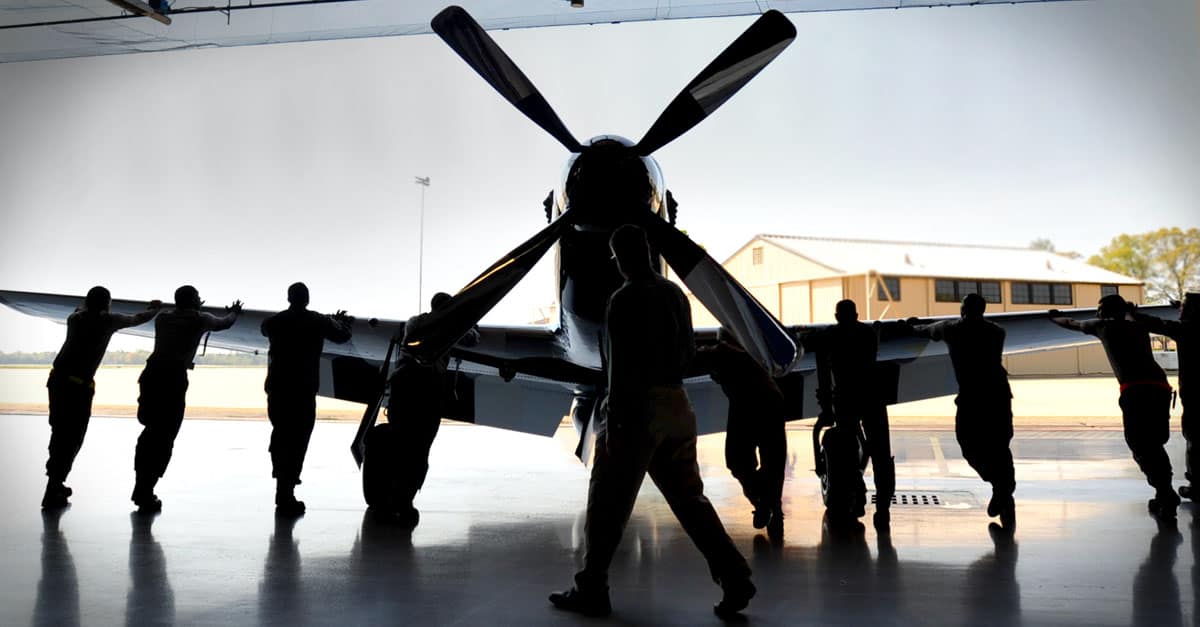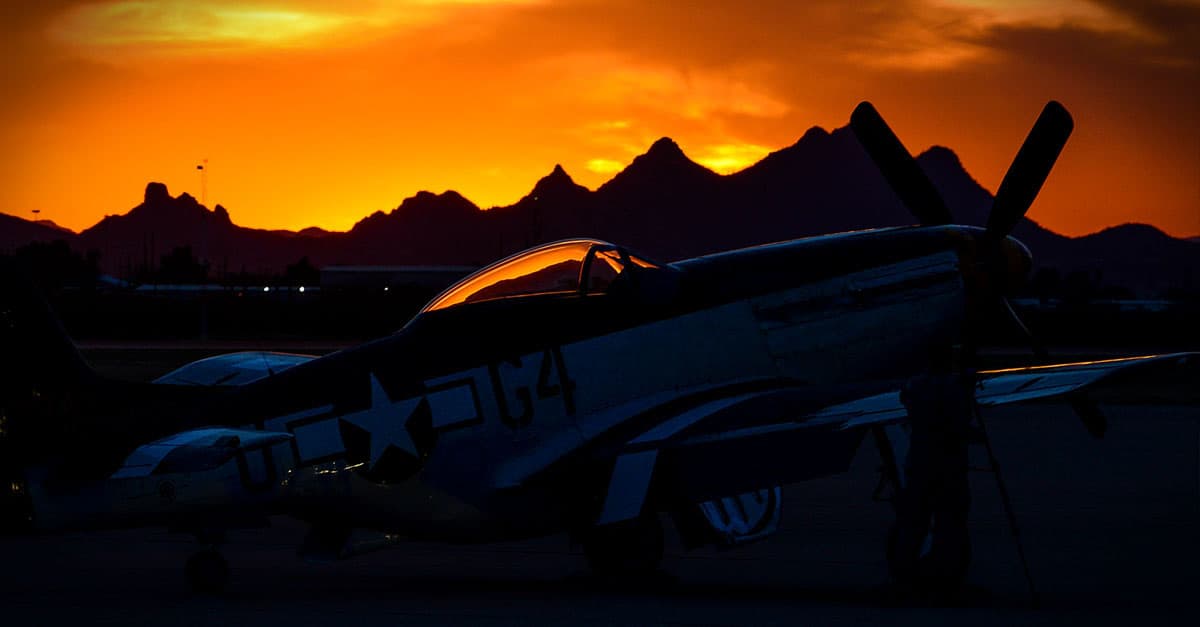 Staff Sgt. Christopher Drzazgowski , U.S. Air Force
Each plane could carry 1000 pounds of bombs, which is twice as much payload as similar aircraft during the era.
Check out 10 crazy facts you never knew about the P-51 Mustang!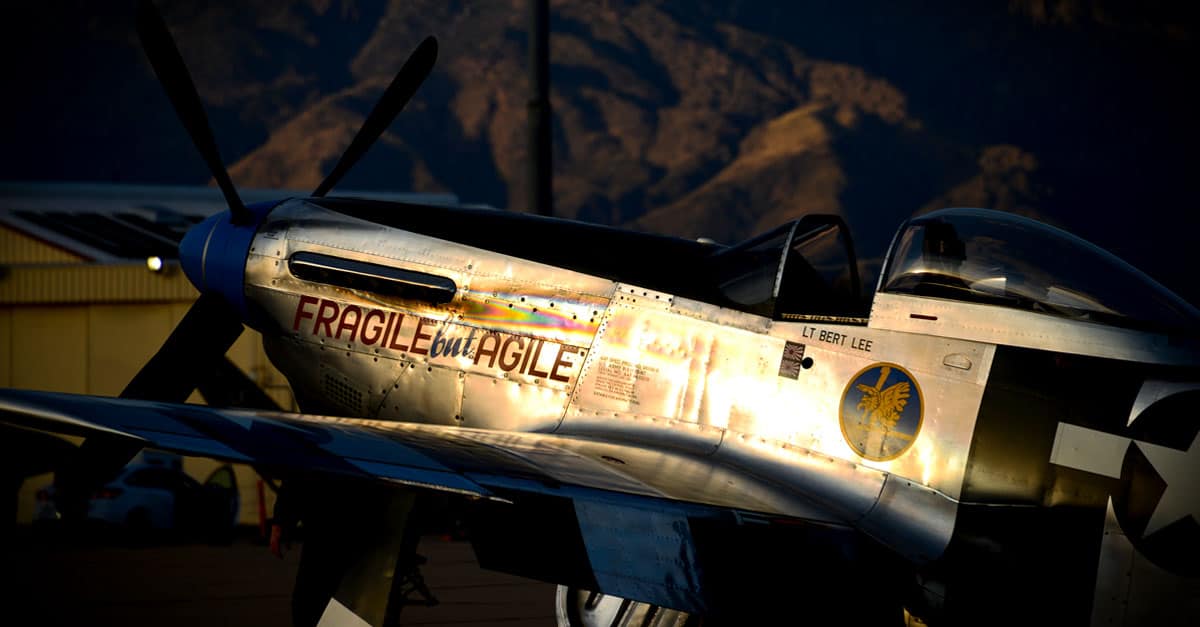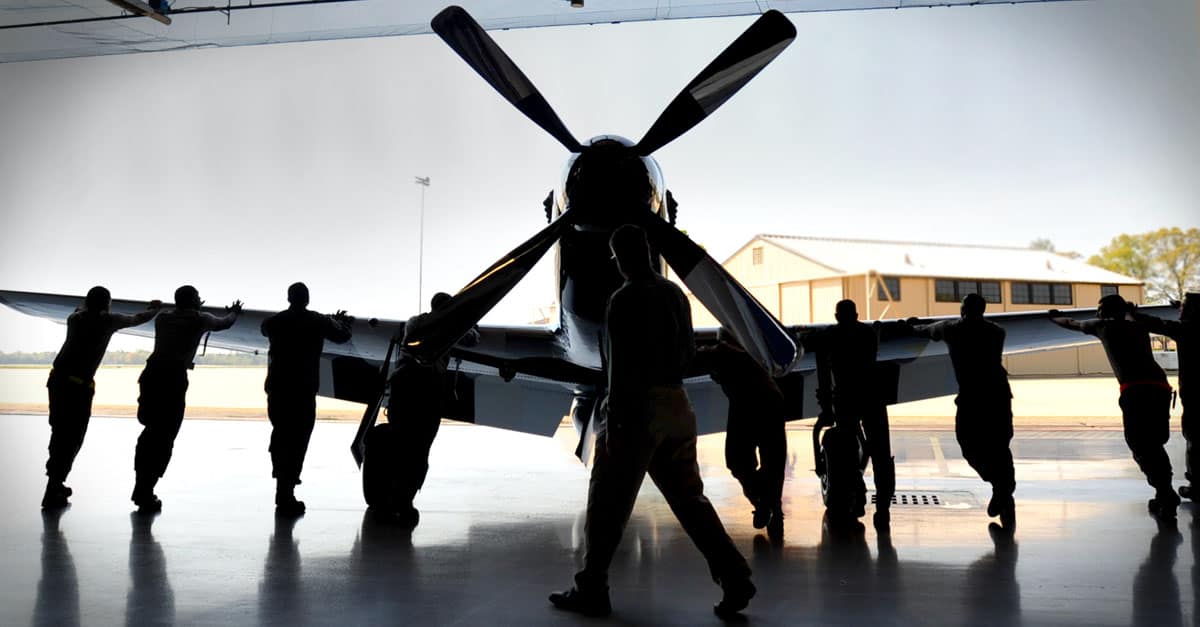 Senior Airman Kenneth Holston, U.S. Airforce
In a book titled World War 2 In Review, Reichsmarschall Hermann Göring (2nd in command and successor to Adolf Hitler) said, "The day I say Mustangs over Berlin, I knew the jig was up."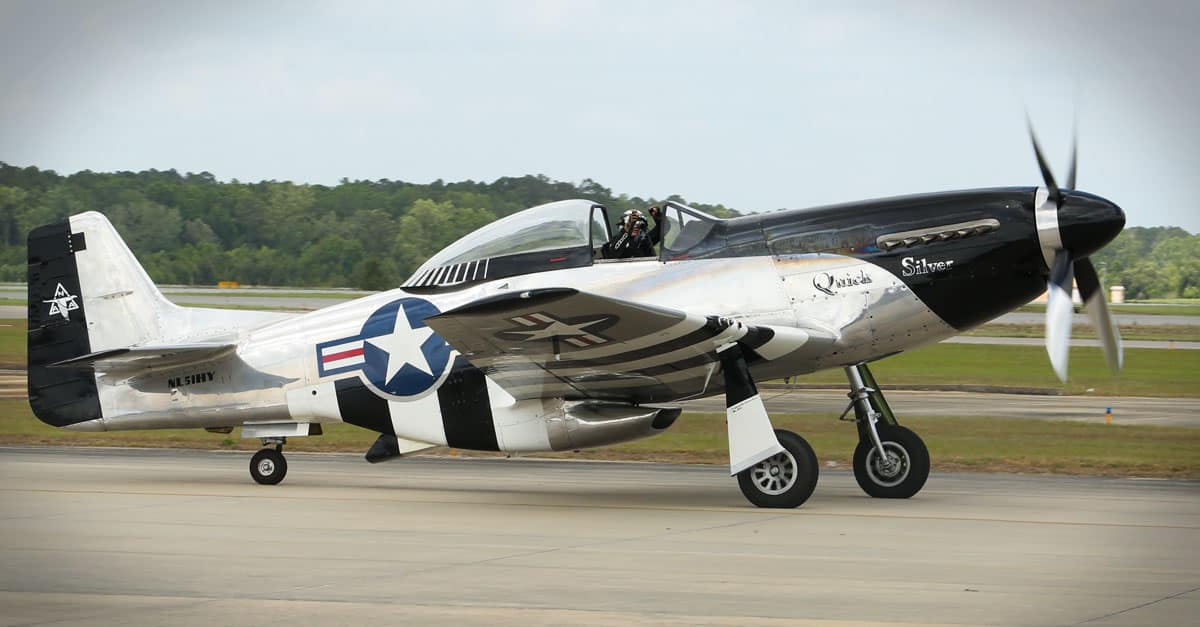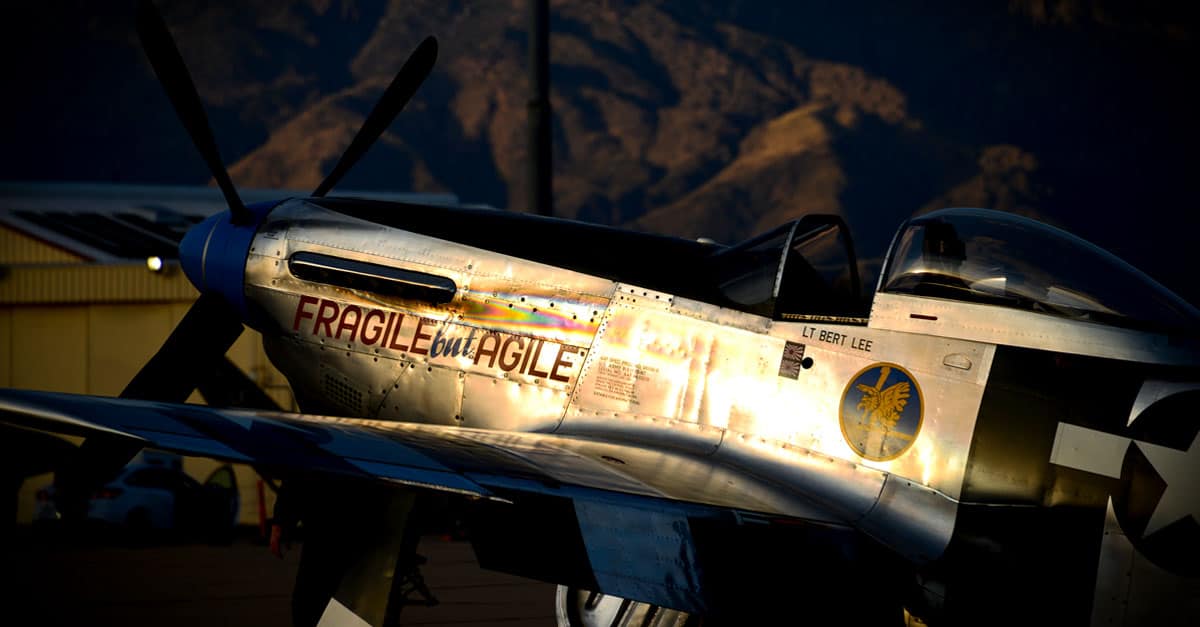 Staff Sgt. Christopher Drzazgowski, U.S. Air Force
The United States flew more P-51s than any other nation, but North American Aviation originally designed and engineered the P-51 for the Royal Air Force. It wasn't until a year after the first ones were used in service that the United States began to fight with them.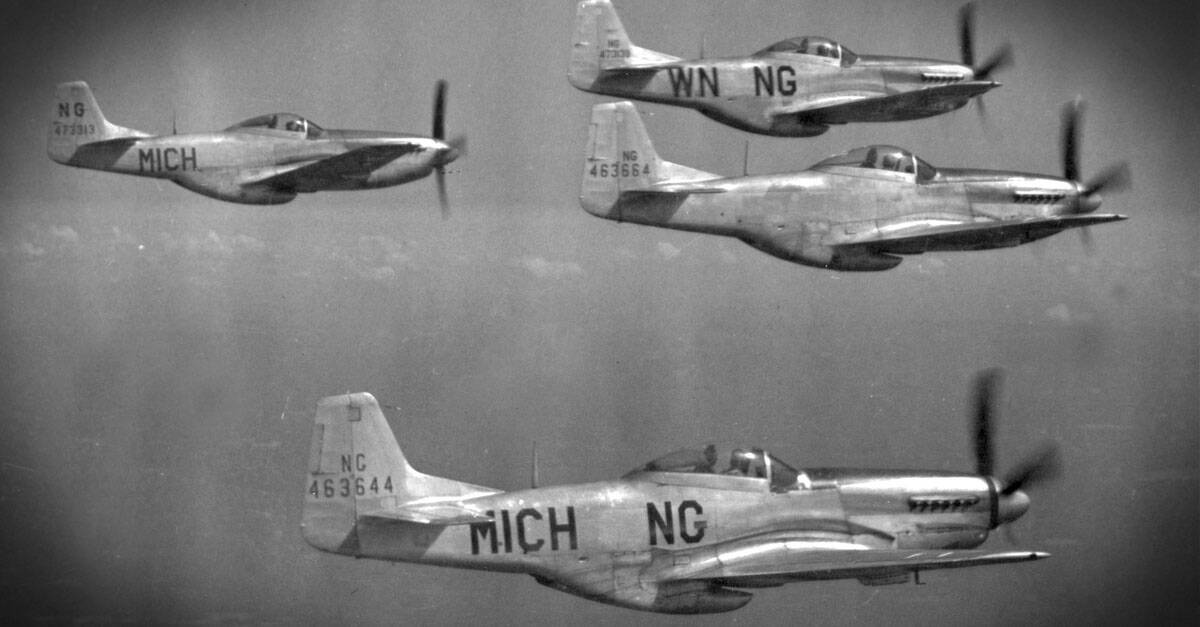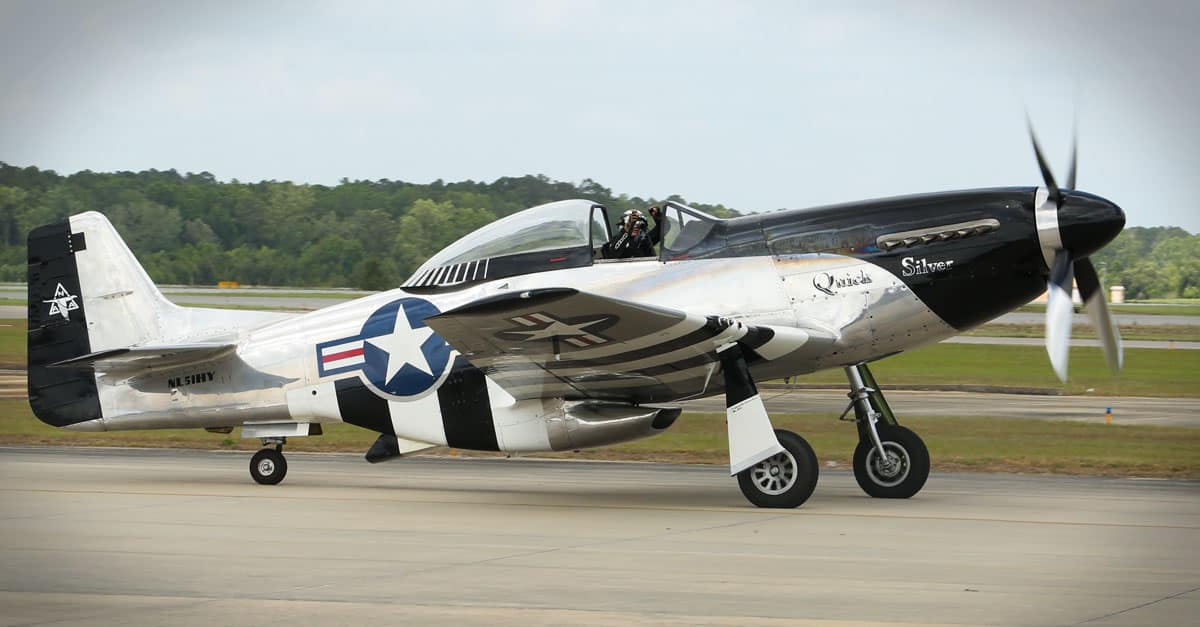 Lance Cpl. Benjamin McDonald, U.S. Marine Corps
A tactical strategy change in 1944 allowed pilots to push ahead of the bombers they were escorting. Moving ahead allowed them to attack the German aircraft before they could get into position.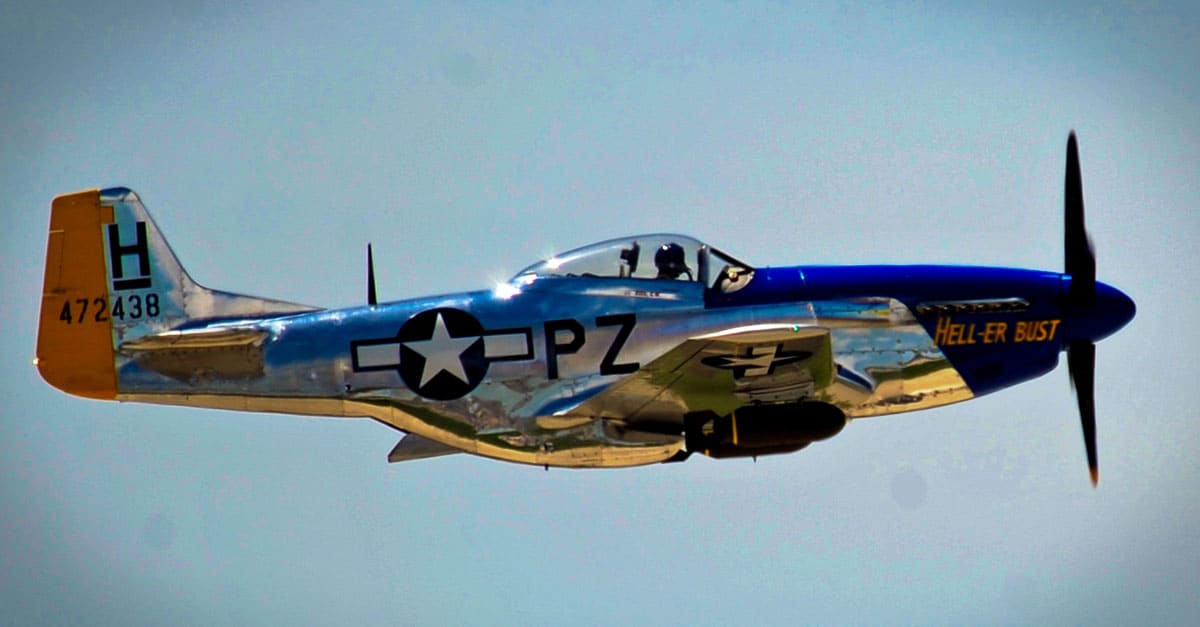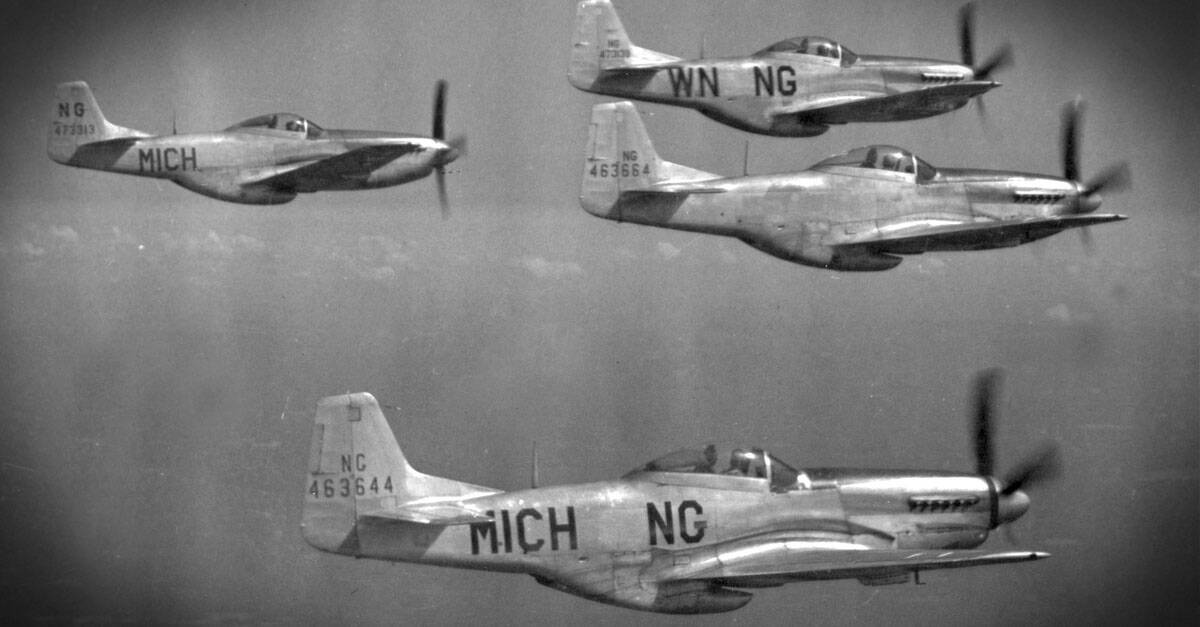 U.S. Air Force
Changing the engine in the P-51 had an immediate impact. In 1943, 9.1 percent of the Eighth Air Force bombers credited with attacking enemy targets failed to return to their base; in 1944, that number was reduced drastically to only 3.5 percent.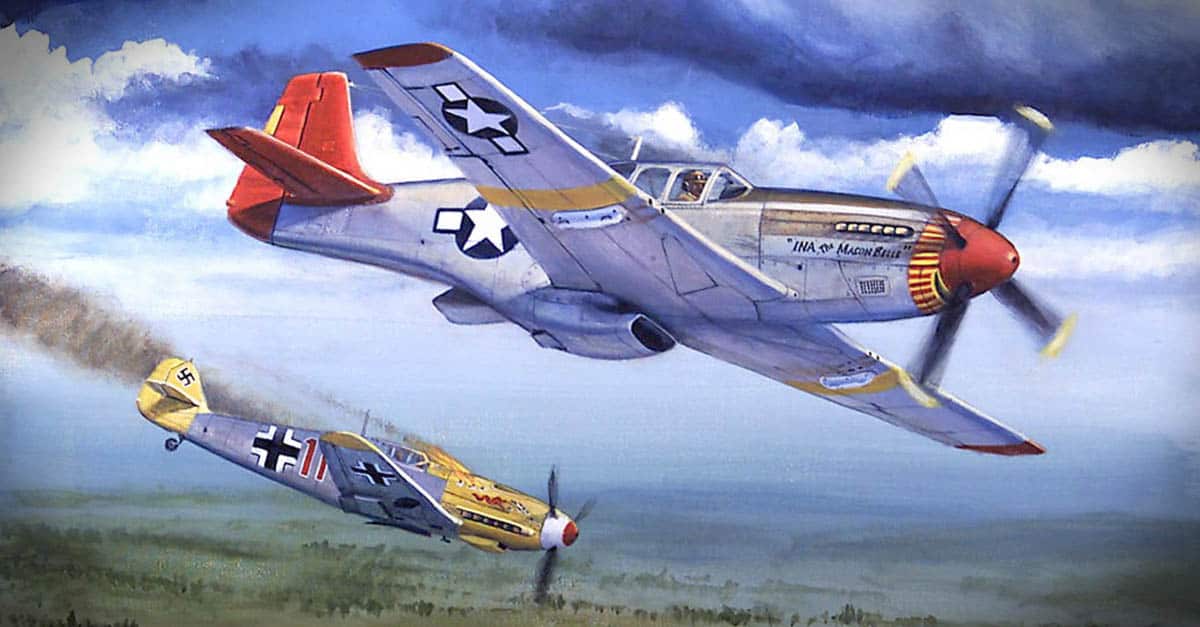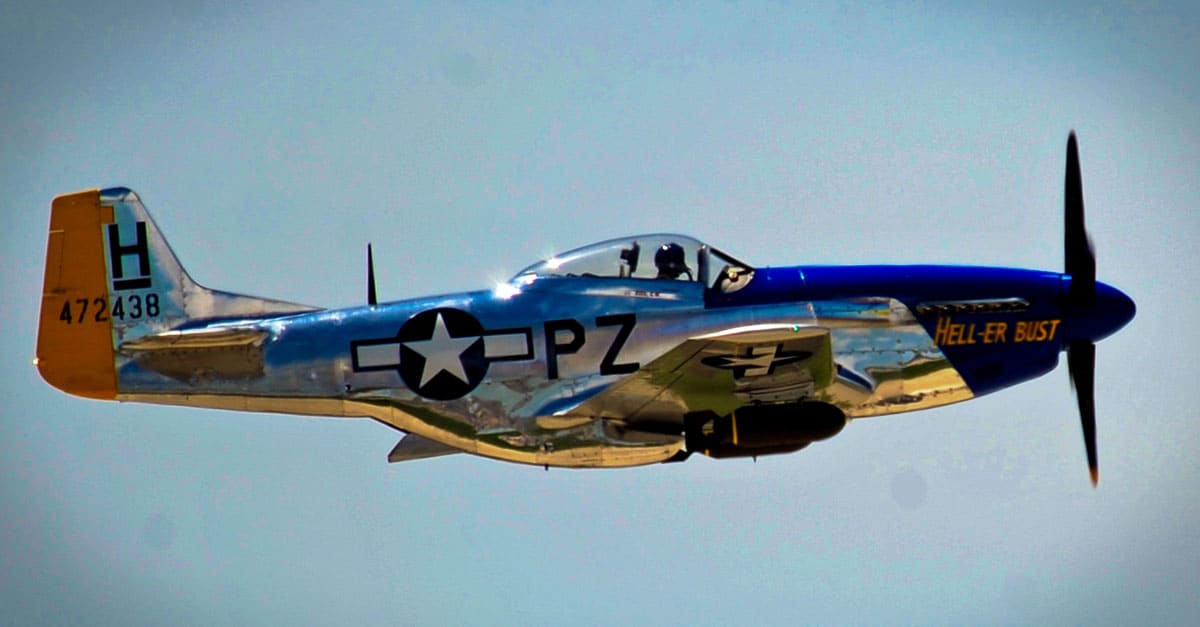 Sgt. Marc I. Lane, U.S. Air Force
The last time a P-51 Mustang was in combat was in 1969 during the Soccer War between El Salvador and Honduras.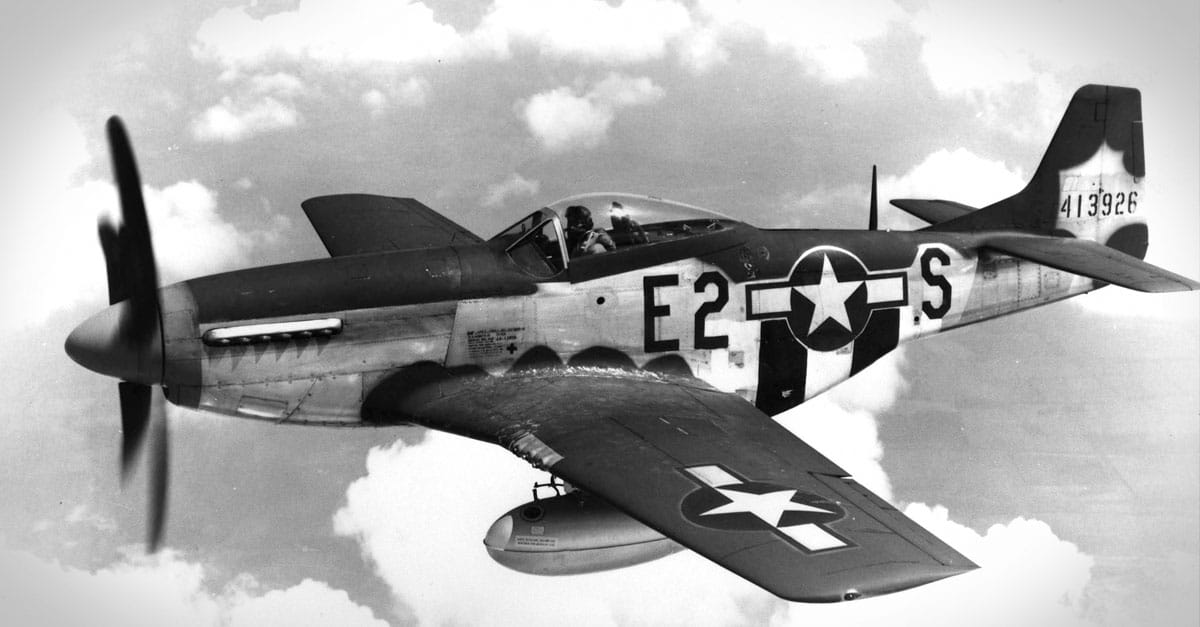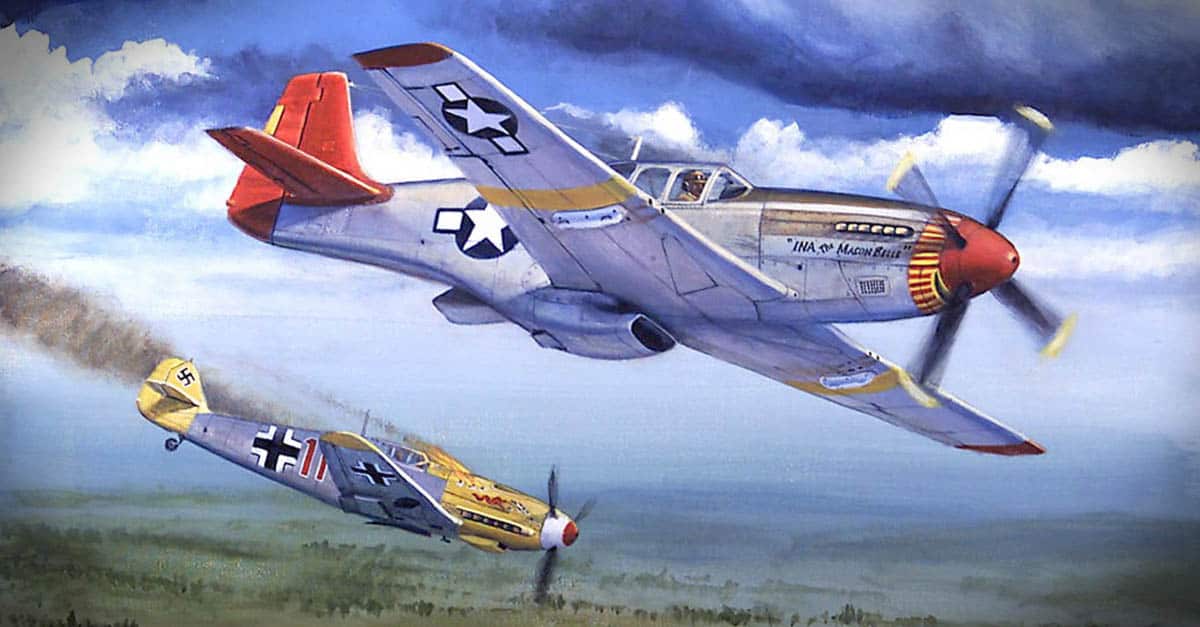 Steve Doyle
The famous 'Red Leader' from Star Wars lore was born from the P-51 Mustang. George G. Loving, P-51 ace, was the original 'Red Leader'.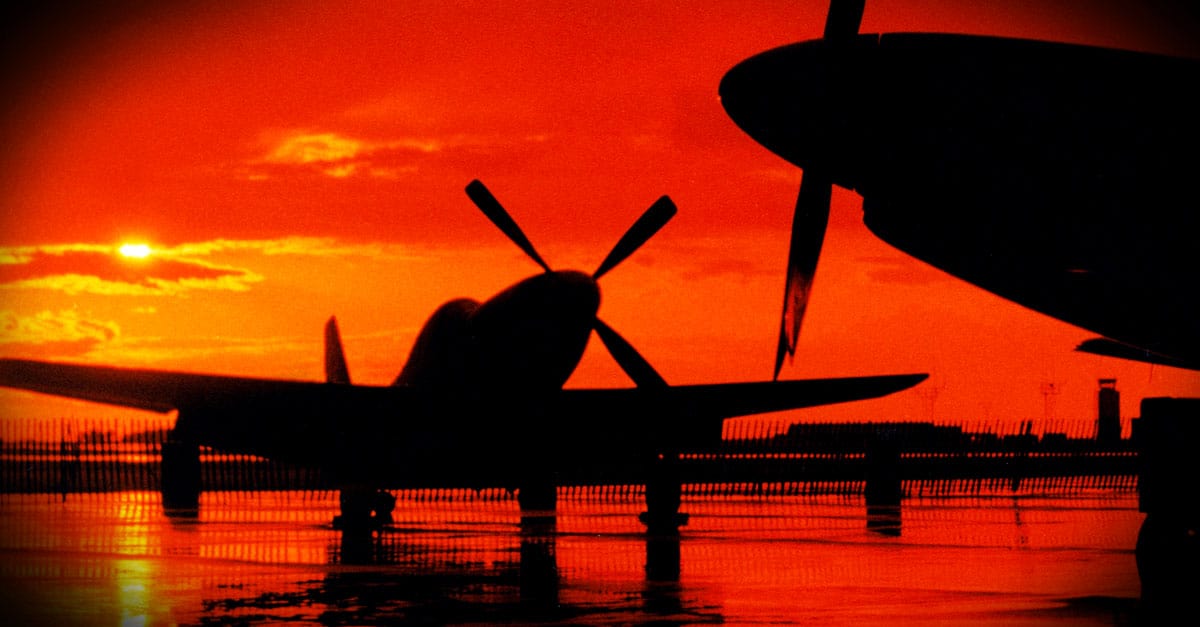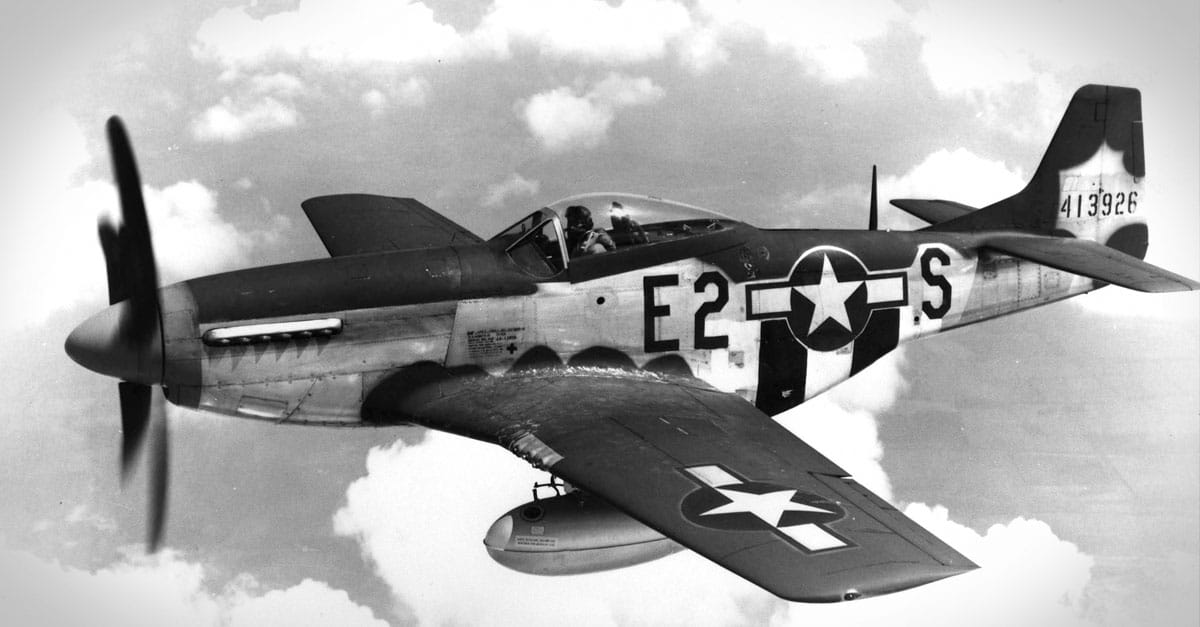 U.S. Air Force
The German Messerschmitt 109 was so close in looks to the P-51 that in the initial months of the plane's service, British forces fired on their own P-51s. Additionally, Germans didn't defend themselves properly because they too mistook the P-51s for Messerschmitt 109s.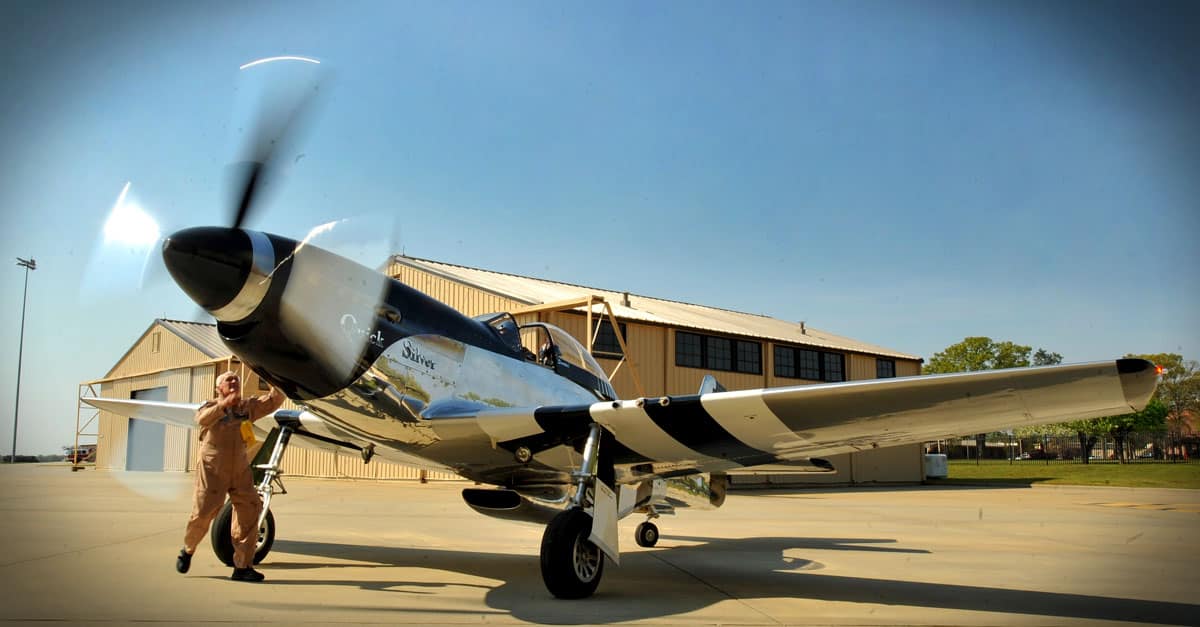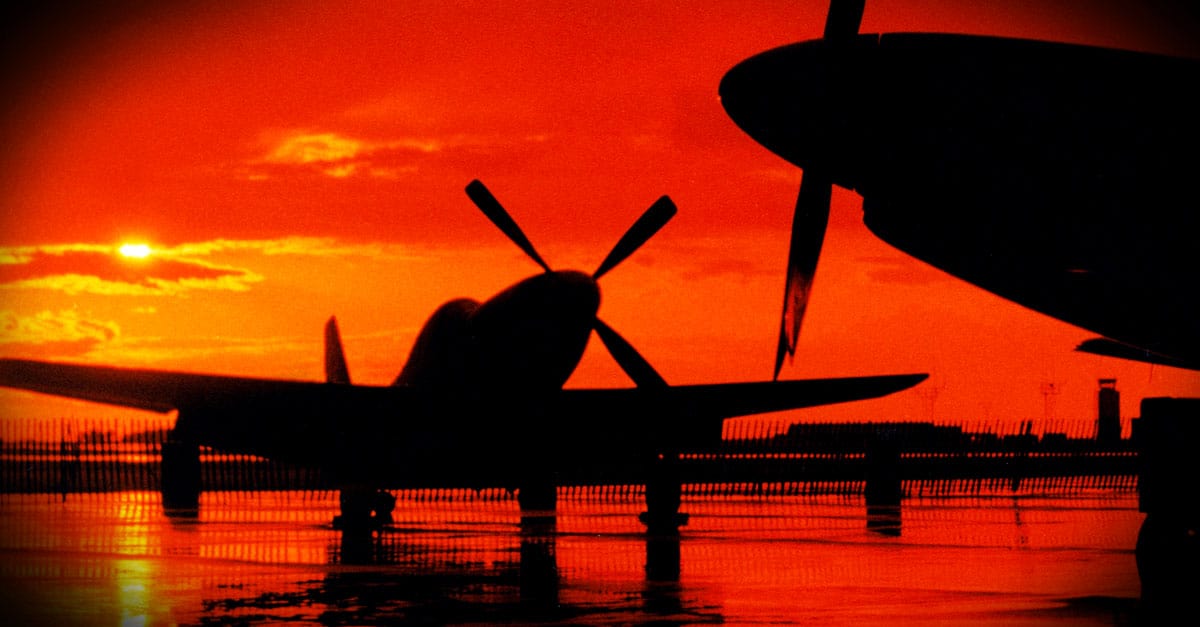 131st Bomb Wing file photo
Germany used P-51s in WWII. While its thought that none were used in combat by the Germans, there are confirmed test flights by Germans of refurbished P-51s that crash landed in Germany.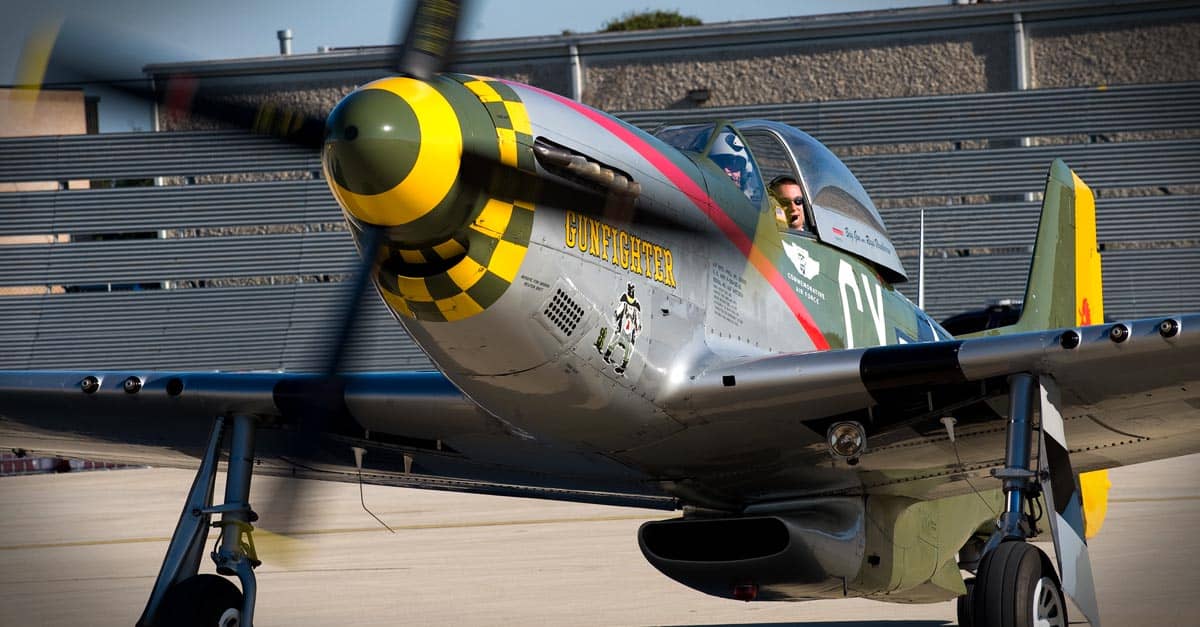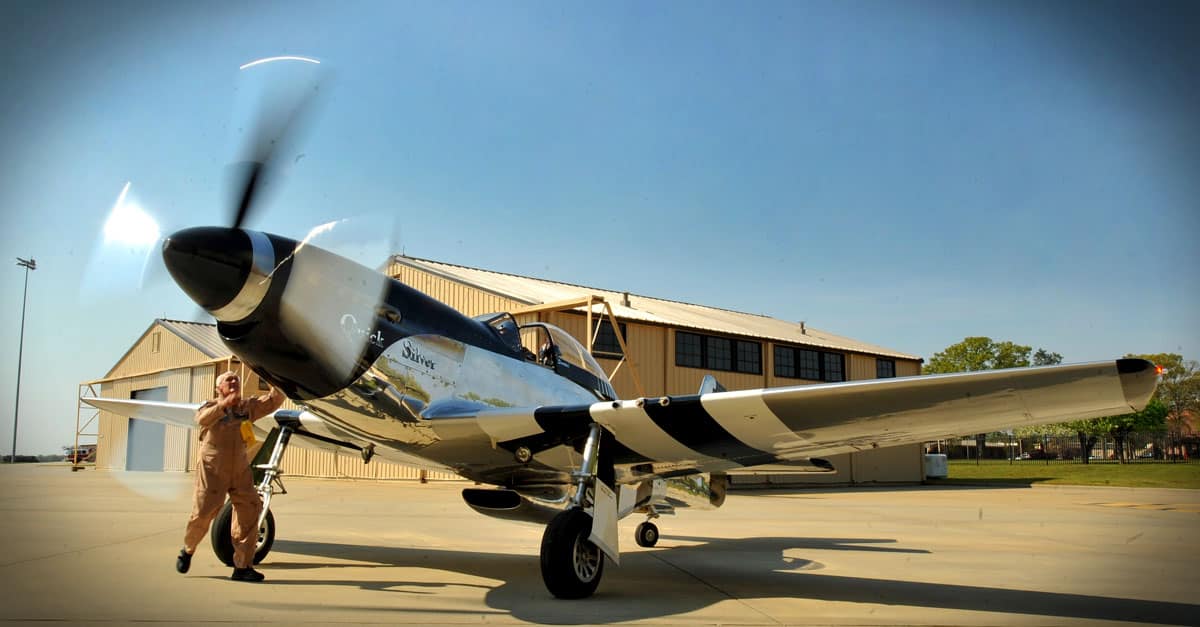 Senior Airman Kenneth Holston , U.S. Air Force
P-51s were notoriously difficult to destroy. During a strafing run on Nazi-populated France in 1942, a P-51 flying at "zero feet" tore its wing off on a concrete telegraph pole and still managed to land safely with no harm to the pilot.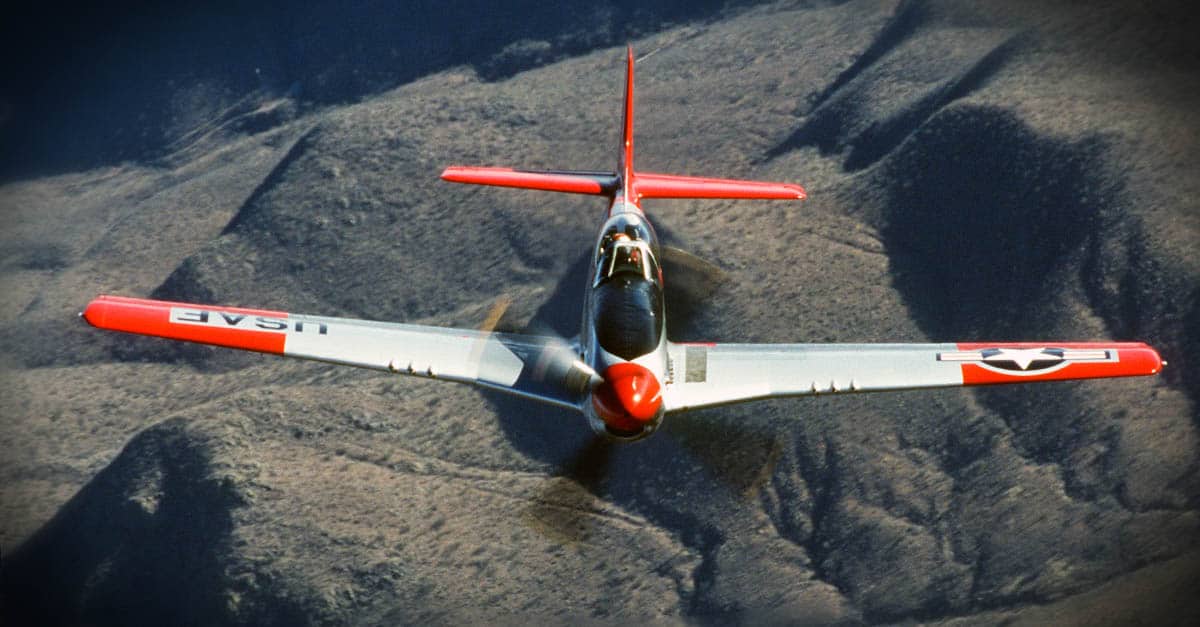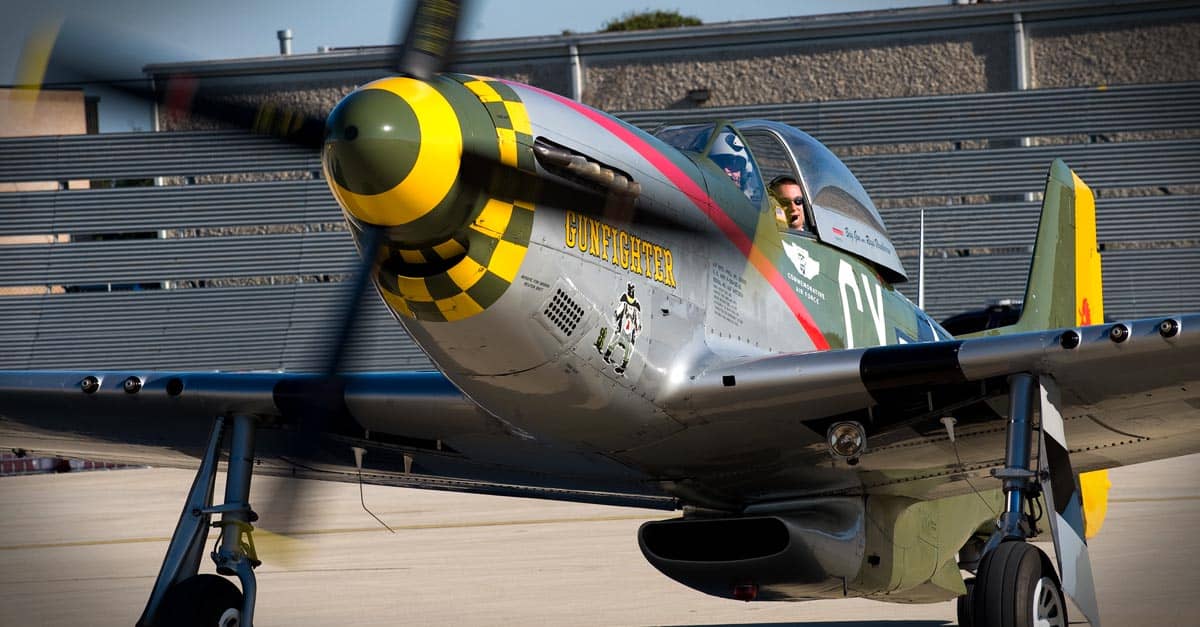 Lance Cheung
Another legendary crash landing involved a Canadian pilot in the Dieppe Raid. He famously radioed to the air field, "Here I come. Get ready. No landing gear, no flaps, no nothing", and landed without a scratch on him.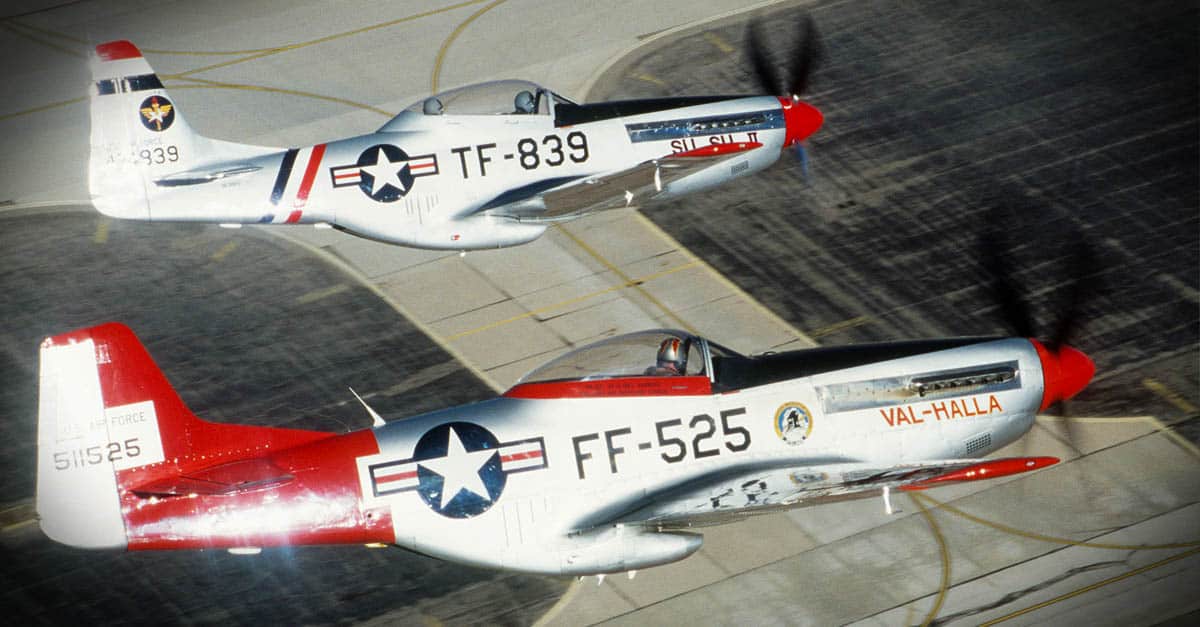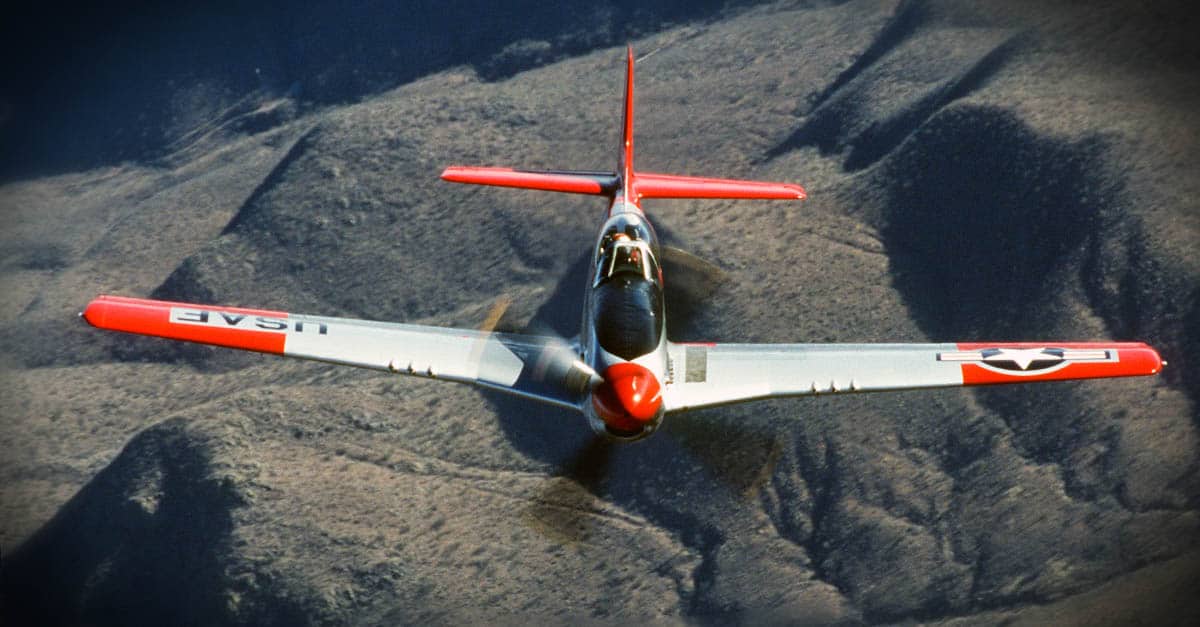 Greg L. Davis
Some P-51s that saw combat well beyond WWII were upgraded to include wing-mounted pulsejet engines. The P-51s were still capable enough as fighters but needed a jet engine if they were to compete with both friendly and enemy jets.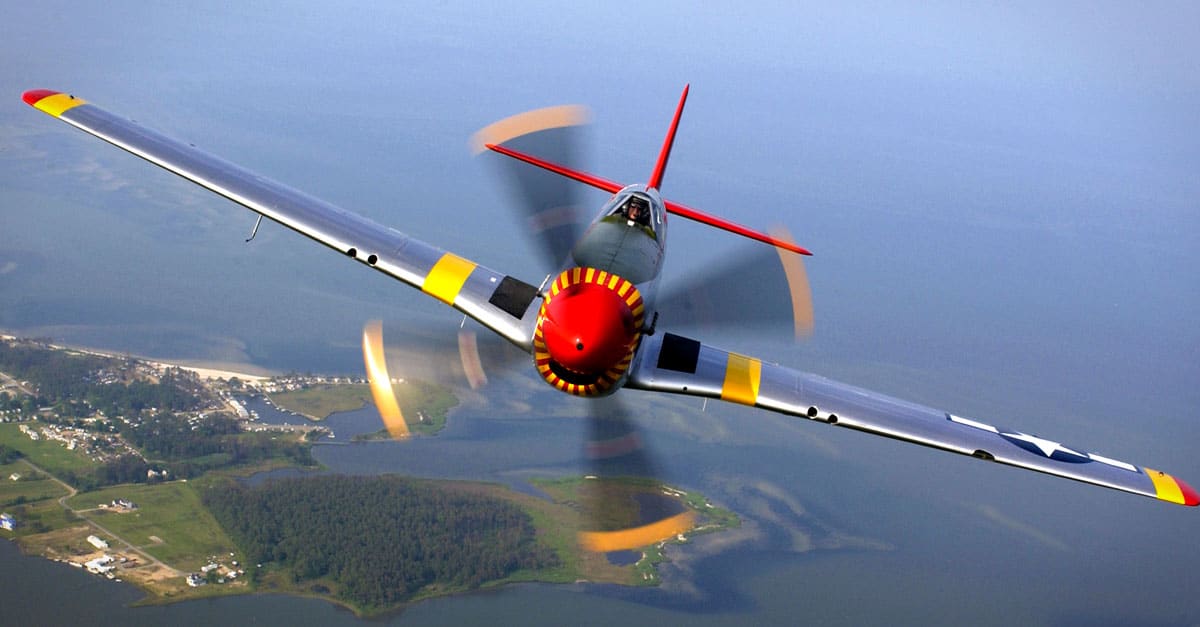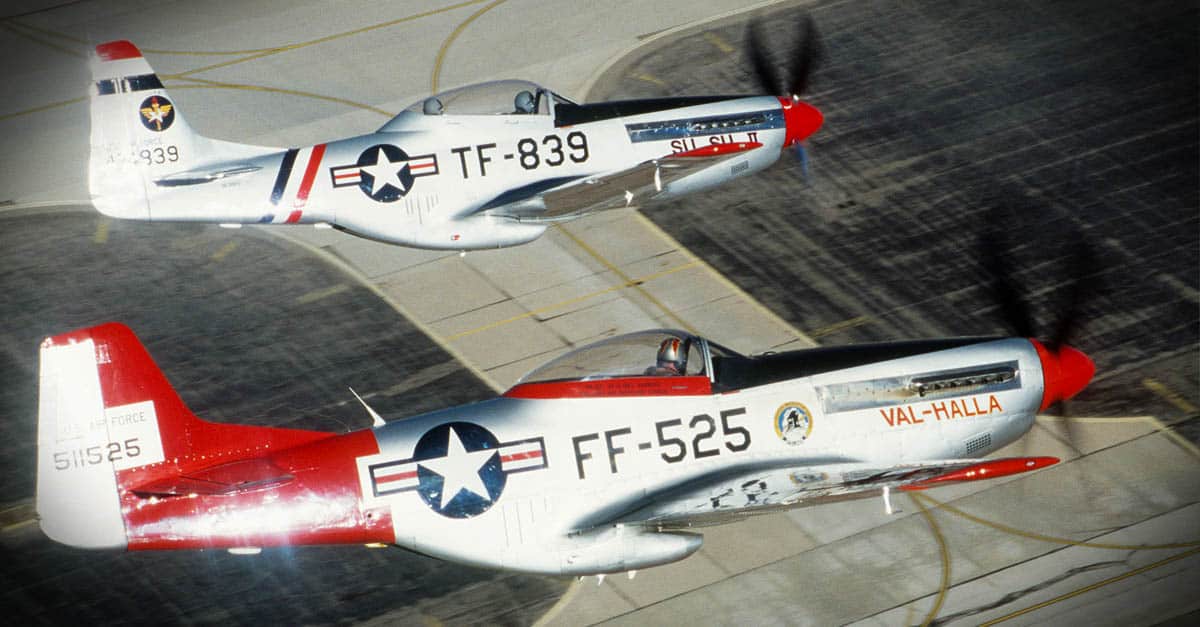 Greg L. Davis
P-51s hunted down UFOs. In 1948 two UFO sightings over the United States were recorded by P-51 pilots, one in Kentucky and one in North Dakota, and while pilots attempted to chase down these aircraft, nothing came of it.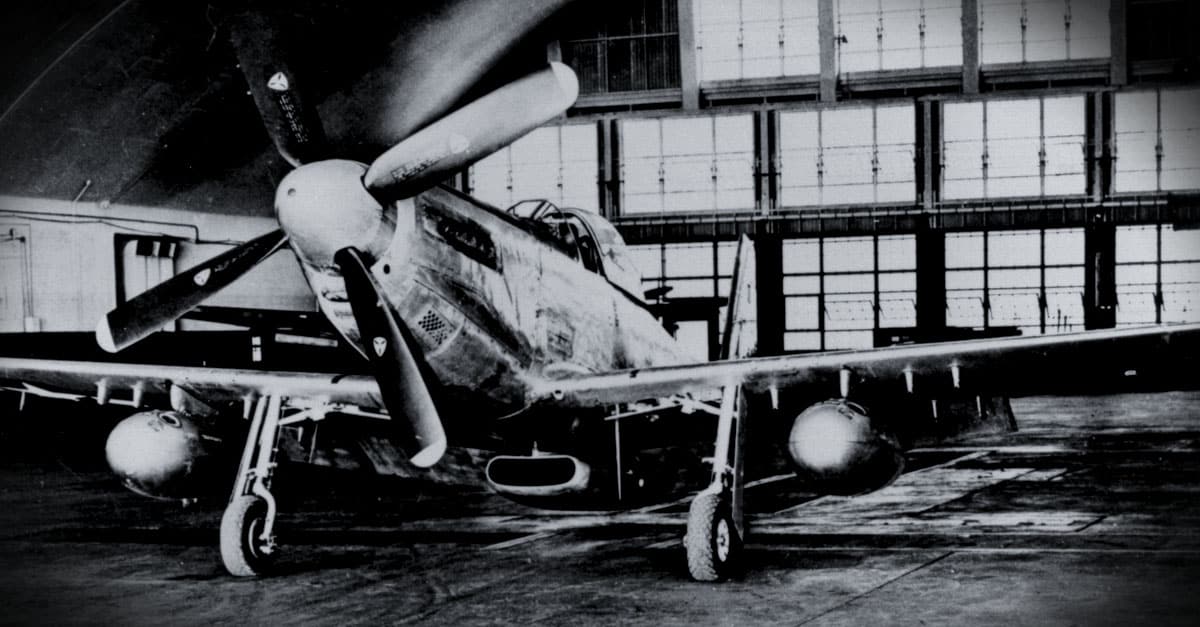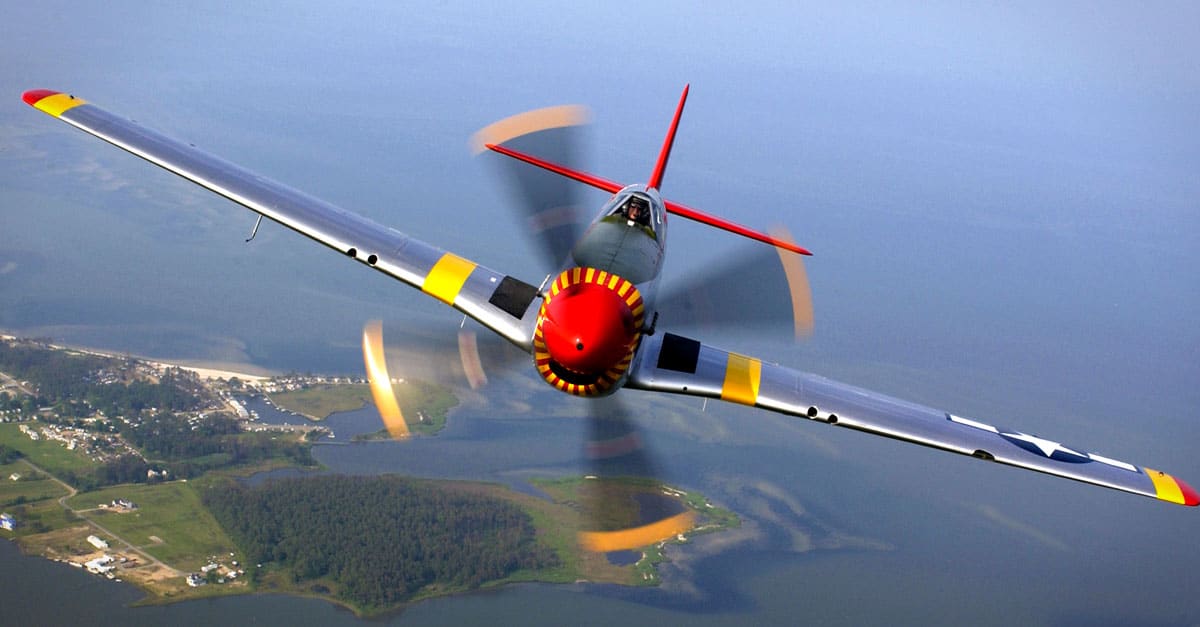 Tech. Sgt. Ben Bloker, U.S. Air Force
The Tuskeegee Airmen, also known as Redtails for their iconic all red tail surfaces, flew P-51s in WWII. The Redtails never lost a bomber on any of the hundreds of escort missions they flew.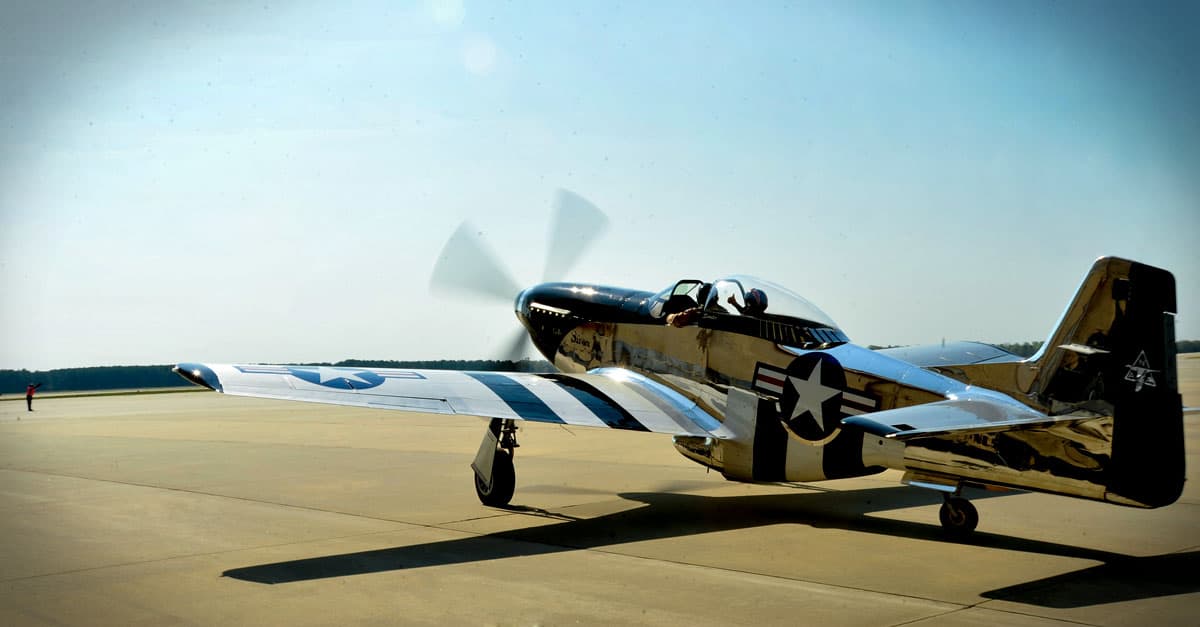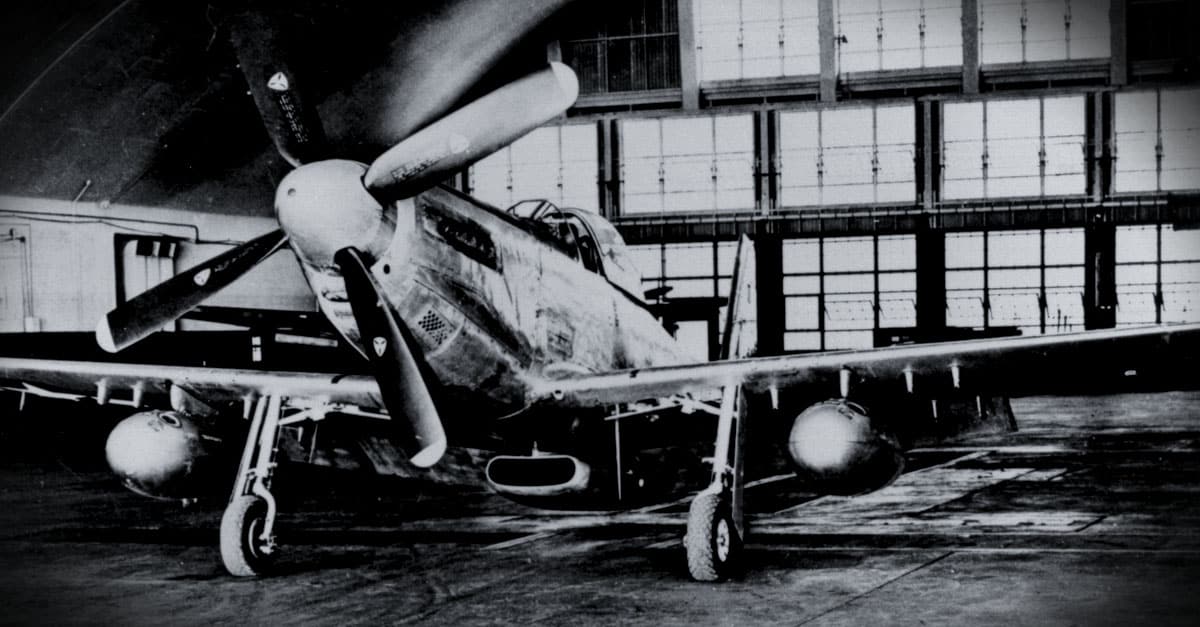 Greg L. Davis
North American Aviation designed, engineered and built the P-51 Mustang in just 102 days. Their production facilities were in Inglewood, California and Dallas, Texas.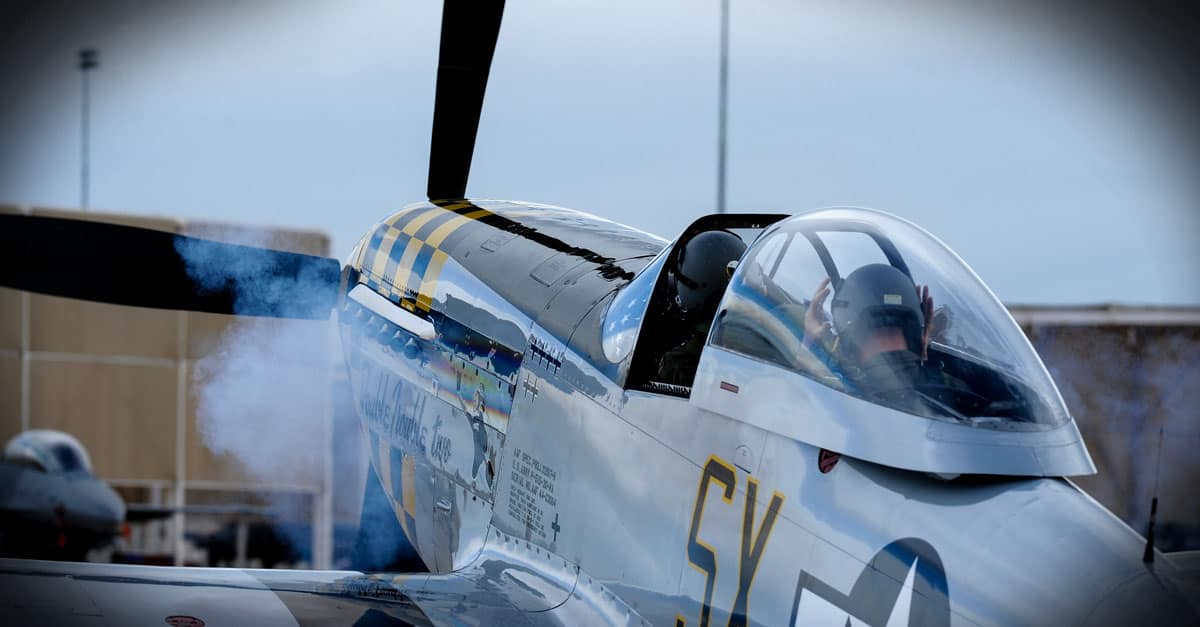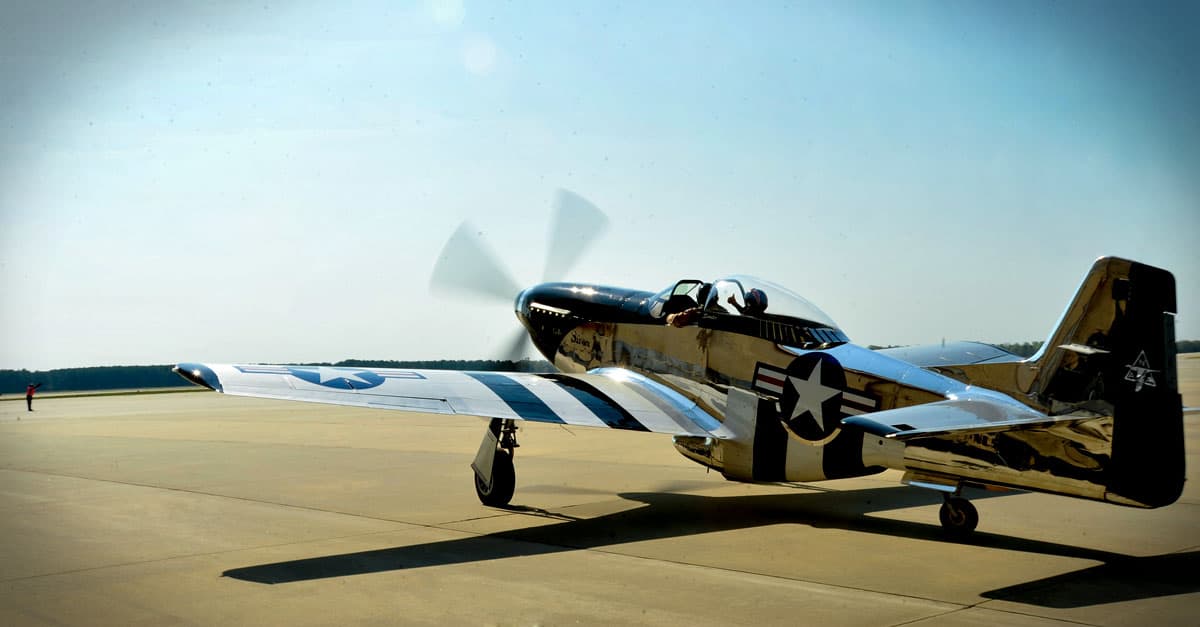 Senior Airman Kenneth Holston, U.S. Air Force
Initially, before the engines were upgraded to Rolls Royce Merlins, P-51s flew as reconnaissance aircraft and low-level fighters under the designation F-6 for the Royal Air Force.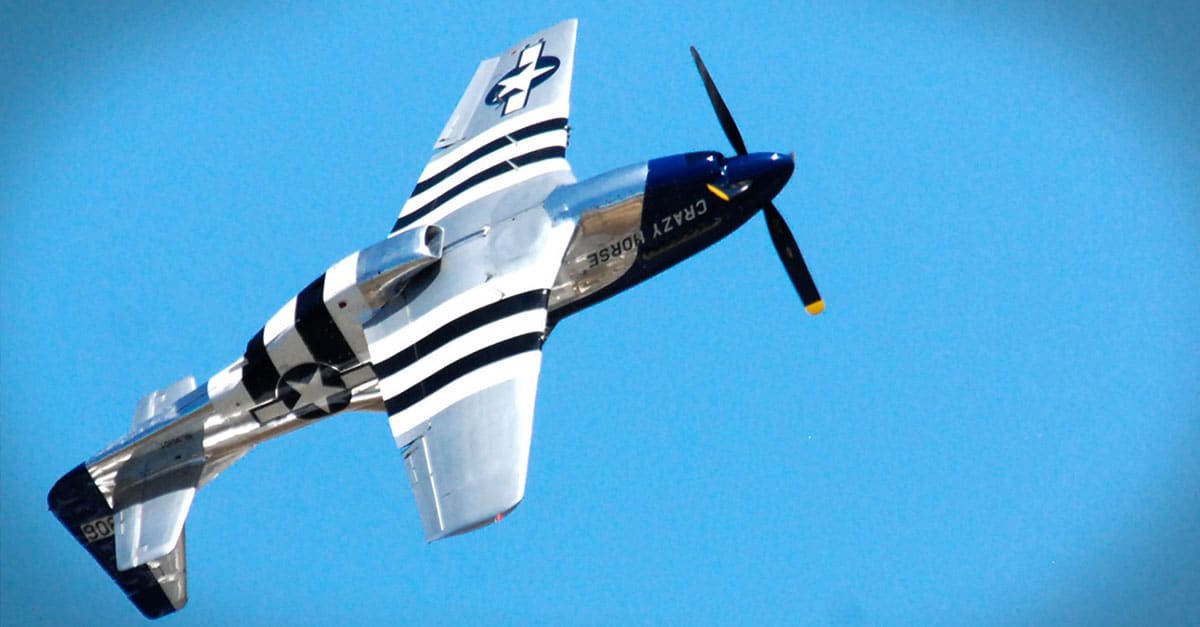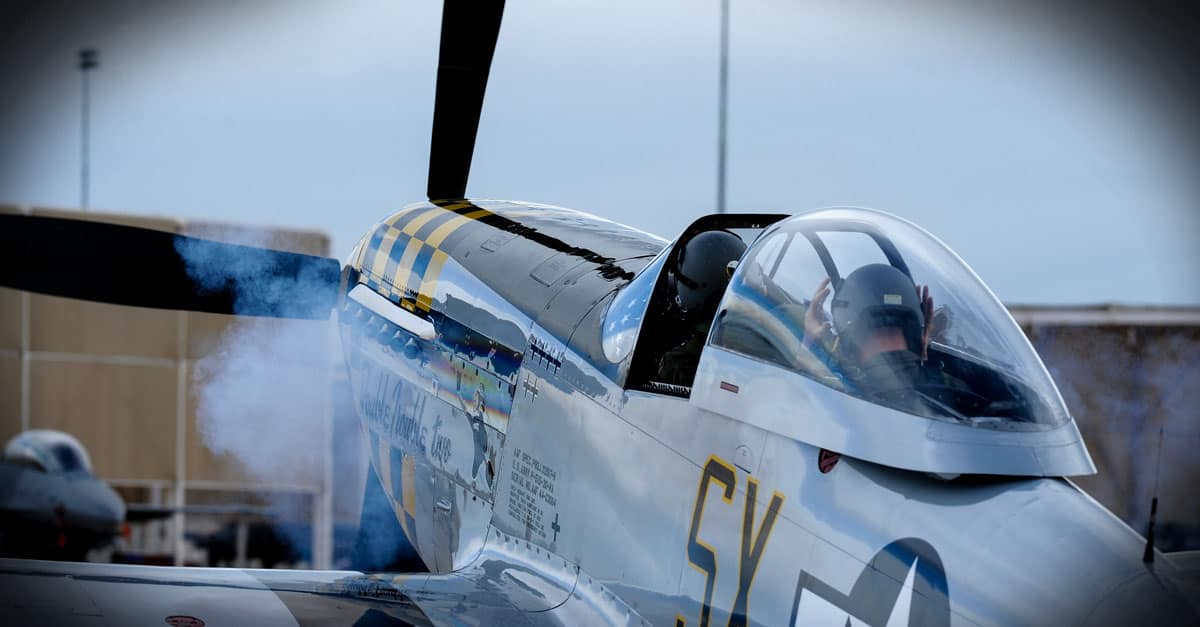 Airman 1st Class Mya Crosby, U.S. Airforce
Some estimates credit the Mustang with a kill ratio of 19:1. If that number is accurate, it would be the highest kill ratio by an American aircraft in combat.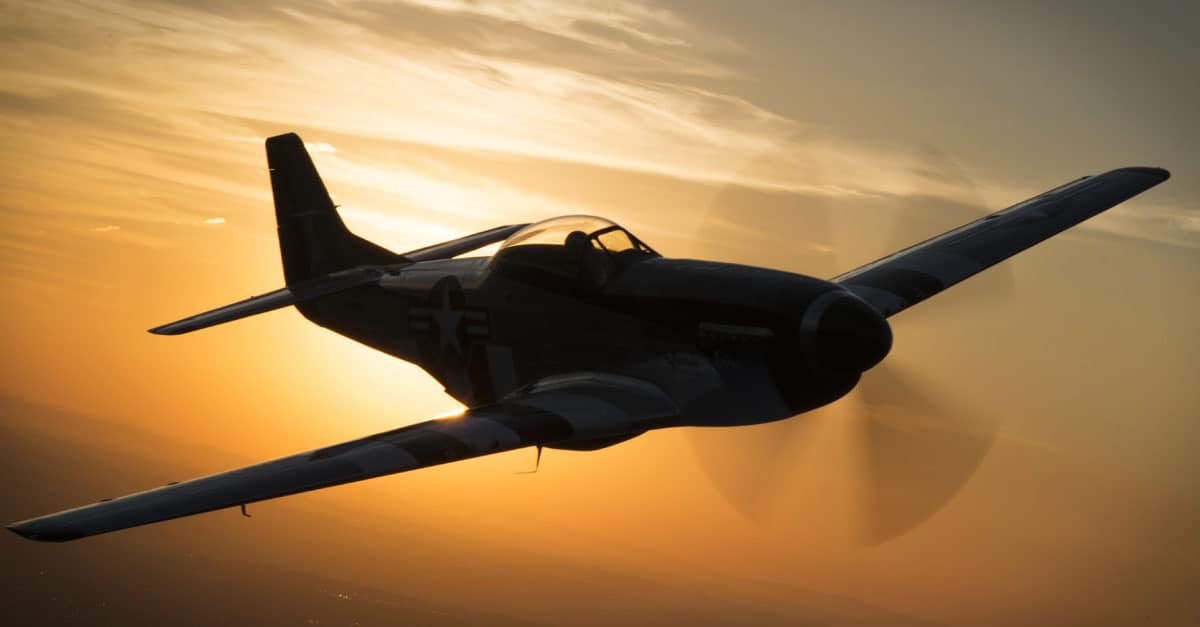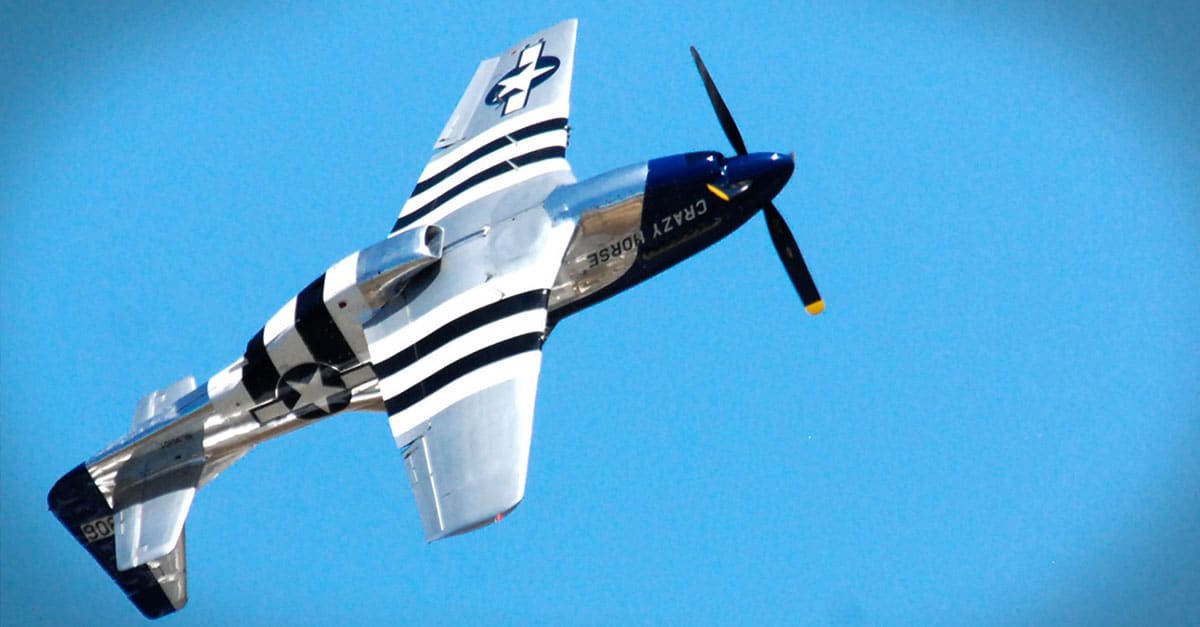 Staff Sgt. Mike Meares, U.S. Air Force
The USAAF placed an order for 2200 P-51s in 1942. North American Aviation shifted production of all other aircraft at its Inglewood production site to other sites in order to focus solely on P-51 production.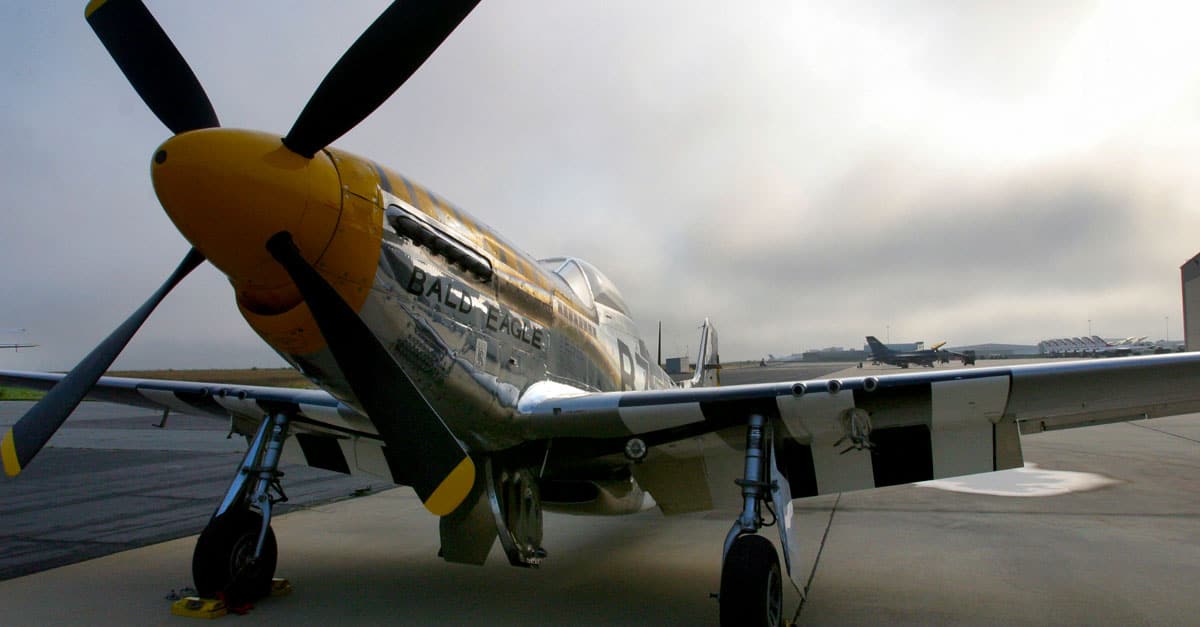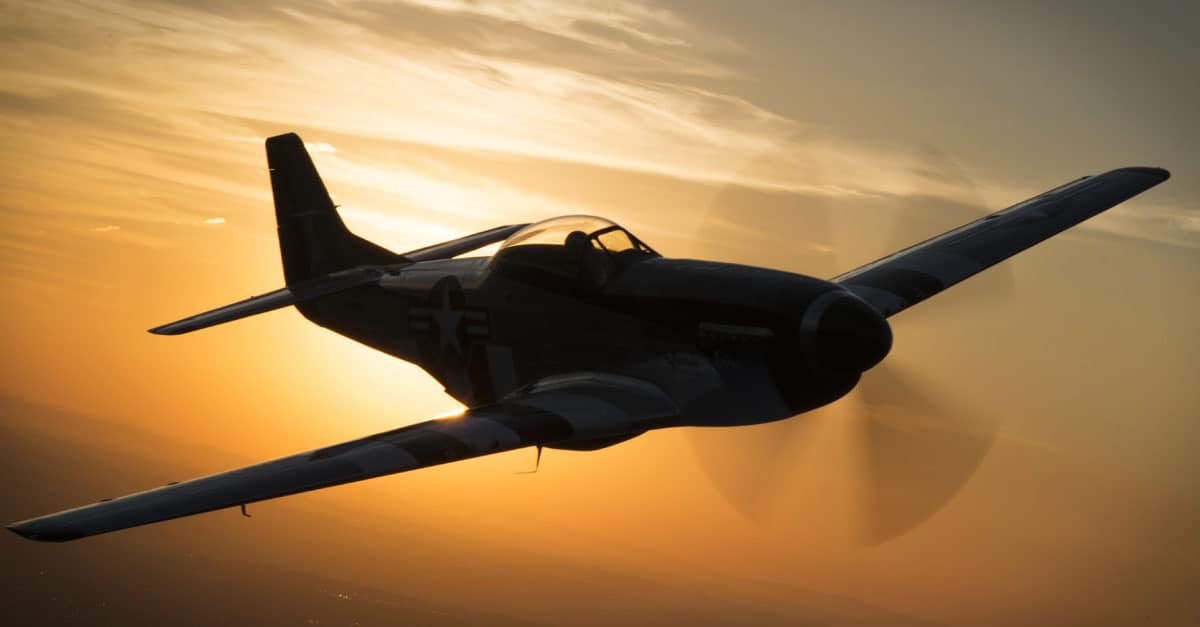 Airman 1st Class Philip Bryant ,U.S. Air Force
All P-51s built in 1942 and 1943 in Inglewood were given the designation P-51B. All P-51s built during that same period in Dallas (North American Aviation's other main build site) were designated P-51C.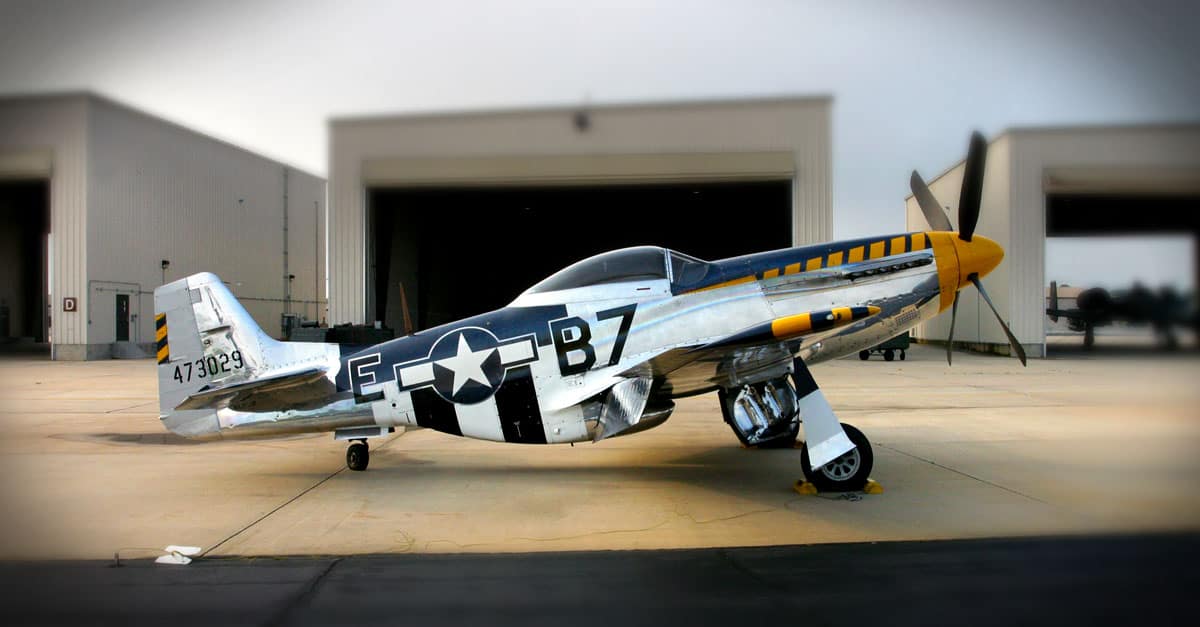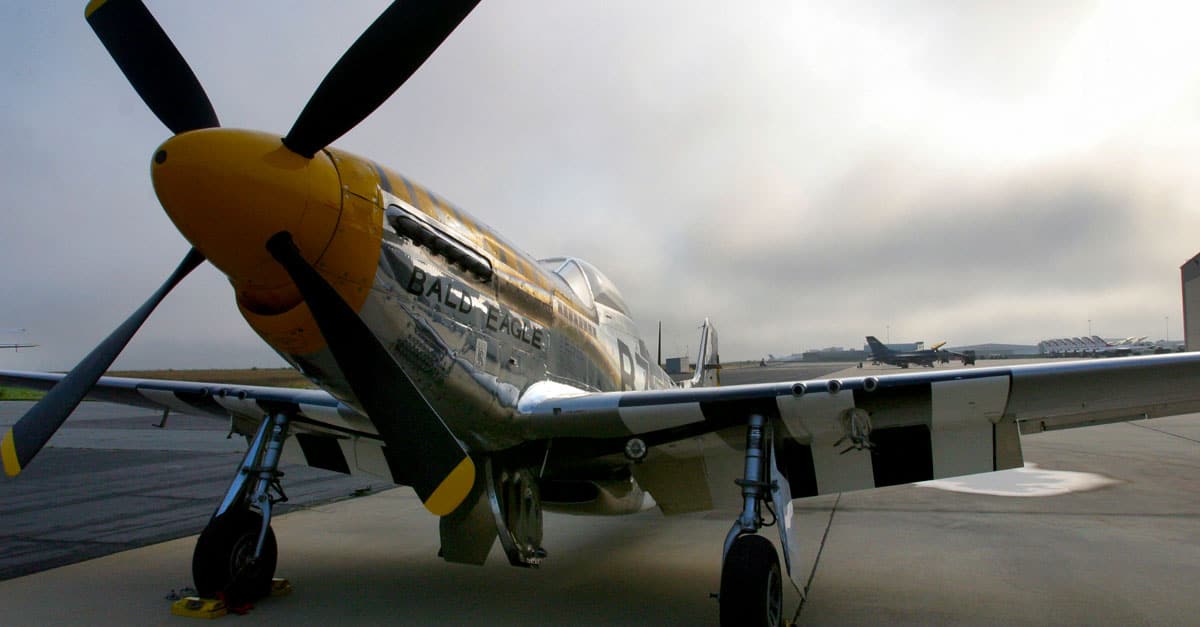 Master Sgt. Mark Olsen, U.S. Air Force
The first U.S. squad to fly the Mustang in combat was the Morocco-based 154th Observation Squadron. They used 35 P-51-2NA's for a few weeks in the spring of 1943.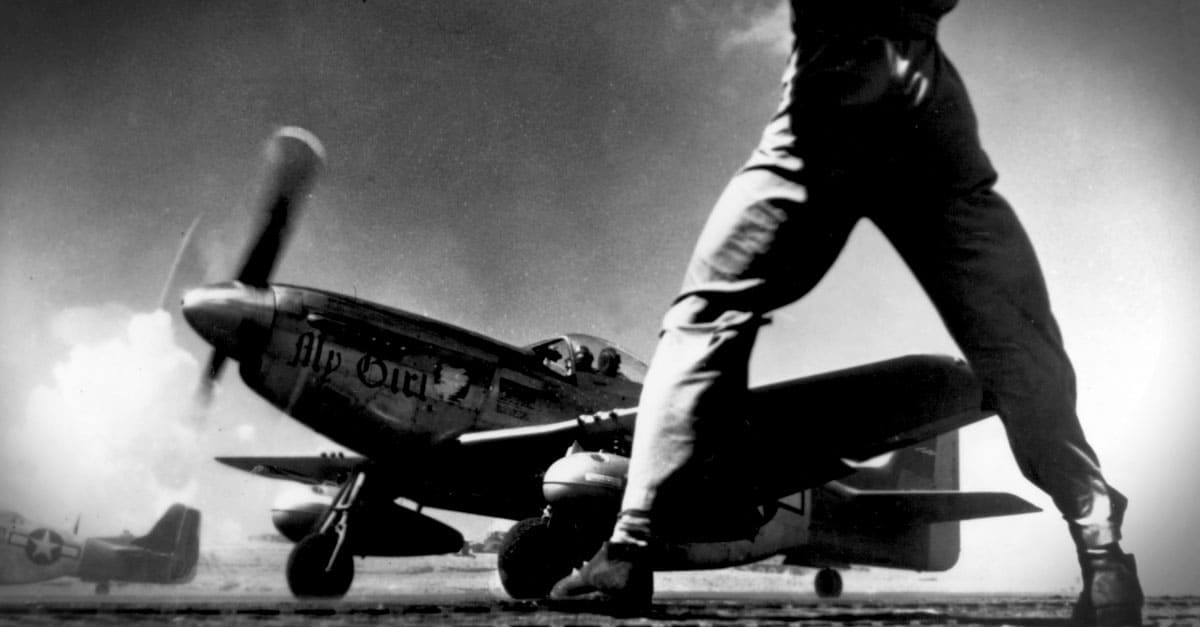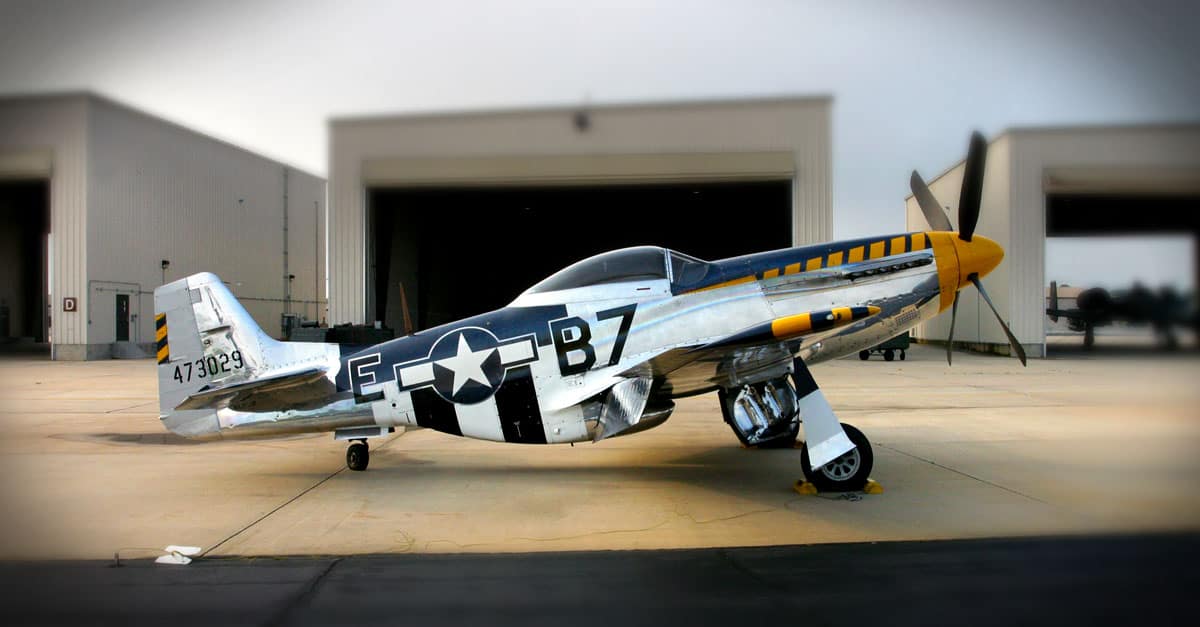 Master Sgt. Mark Olsen , U.S. Air Force
The recommended technique for dive bombing using a P-51 was to dive from roughly 9,000 feet at 90 degrees, with special dive brakes extended to keep speed under 400 MPH. At 3,000 feet, the pilot dropped two 500-pound bombs and pulled out at 1,500 feet.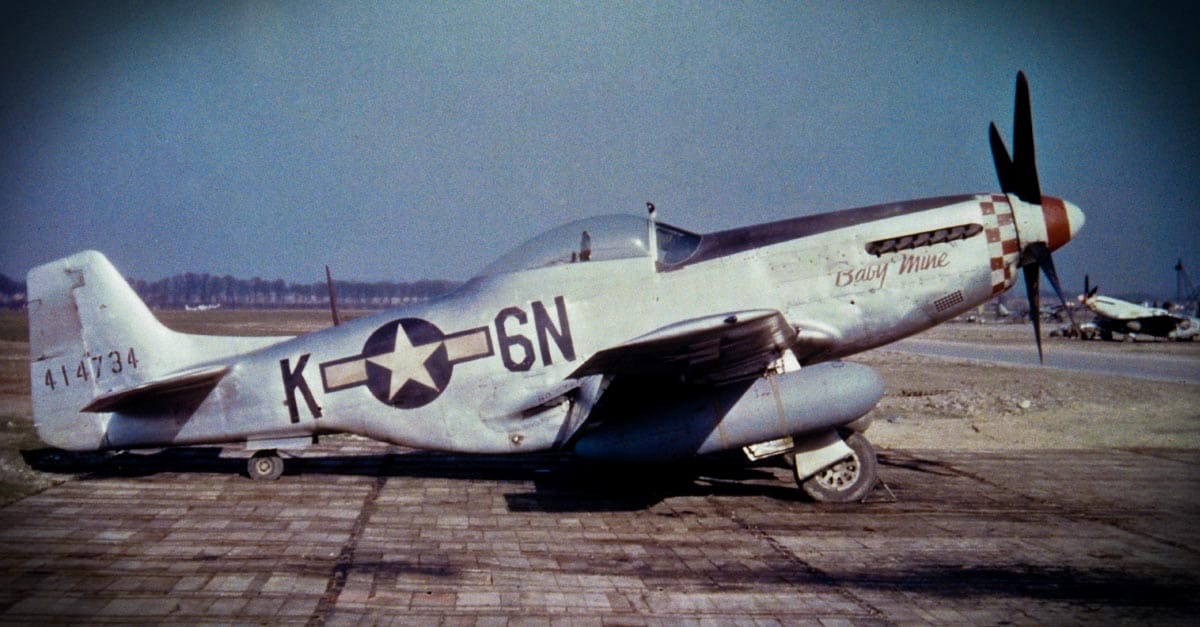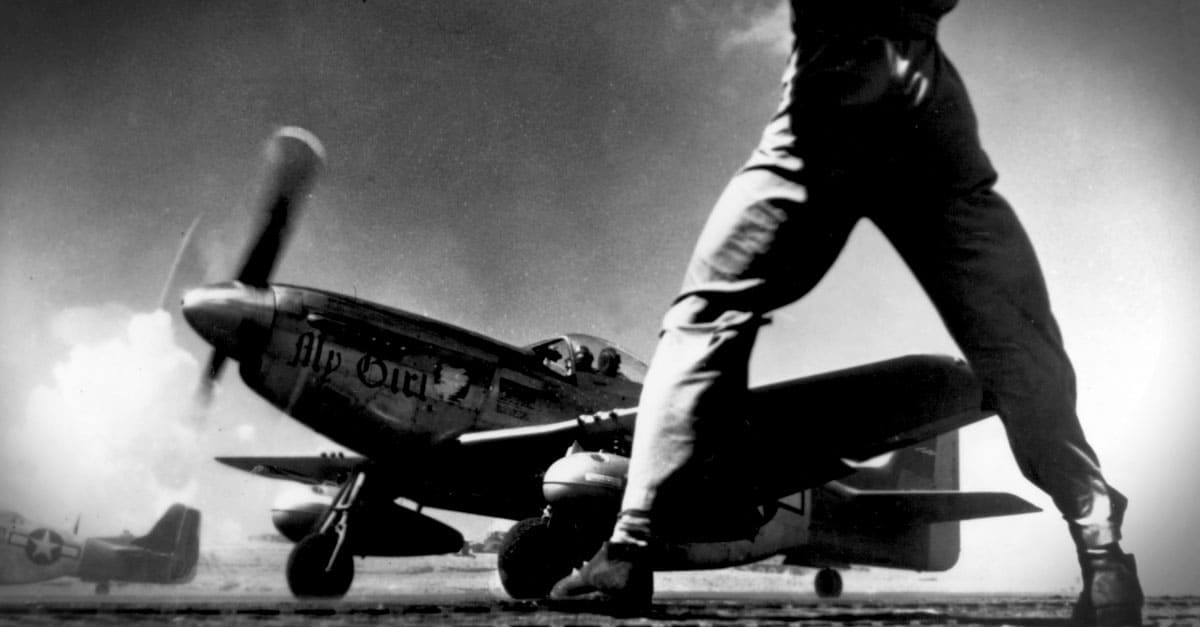 U.S. Air Force
Lt. Mike Russo of the 27th BG was the only pilot to make Ace in an Allison-powered P-51. All other Aces used the Merlin engine powered P-51s.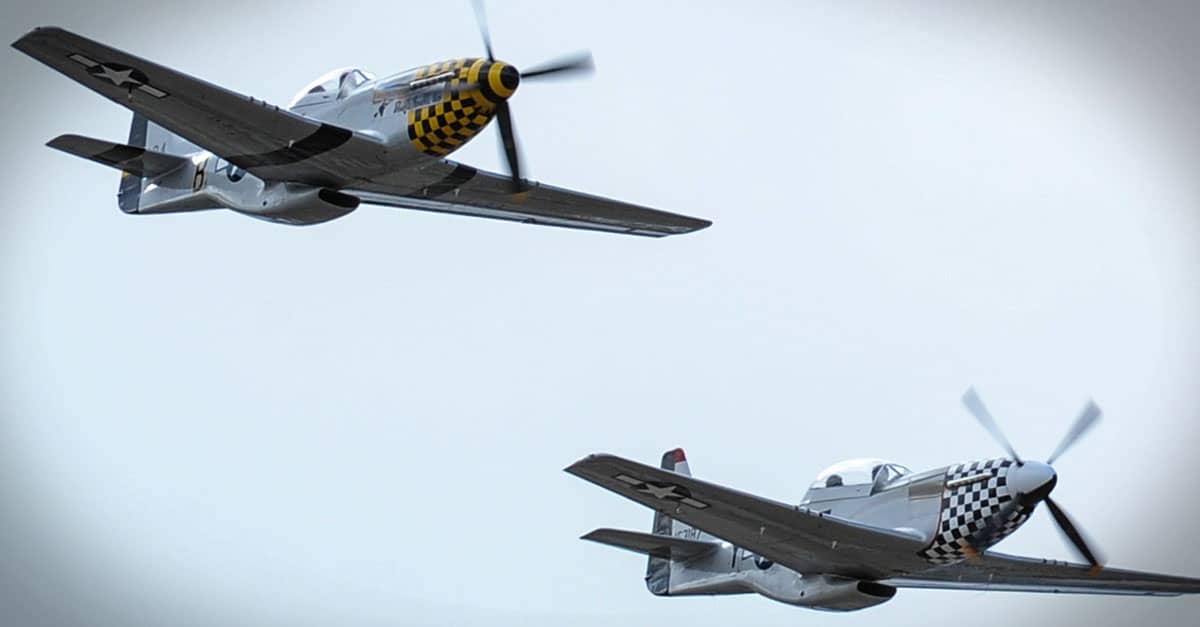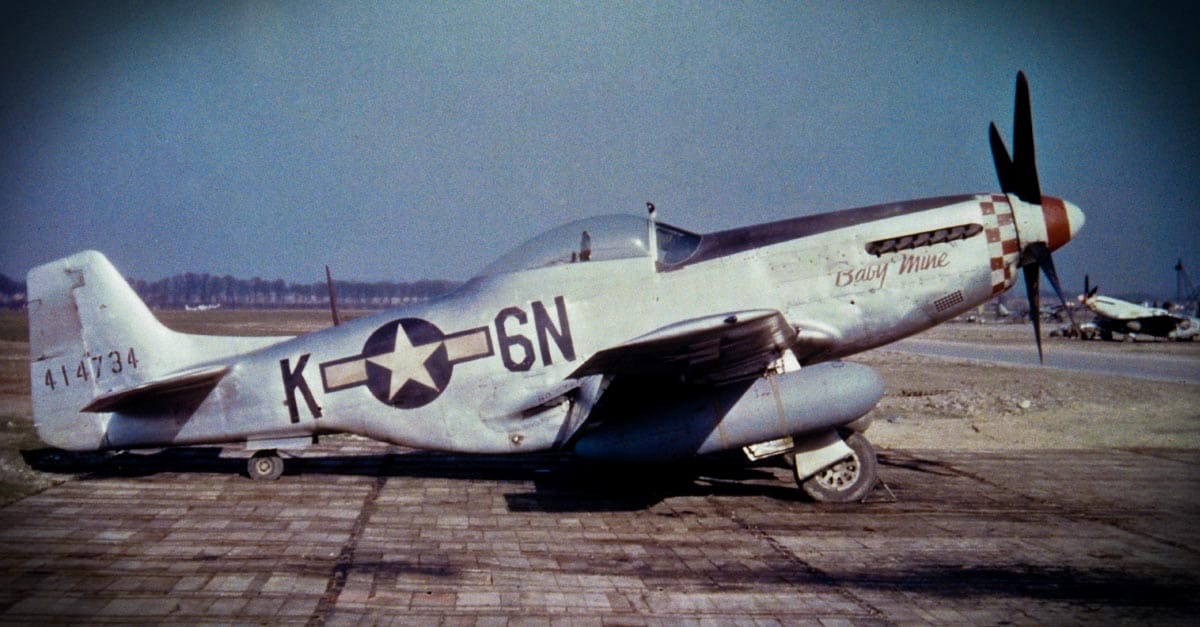 Sgt. Ryan Campbell, U.S. Air Force
The P-51 was the first single-engine fighter in the Royal Air Force (Britain) with enough range to reach to the heart of Germany and back. This gave the bombers a proper escort for the first time in the war.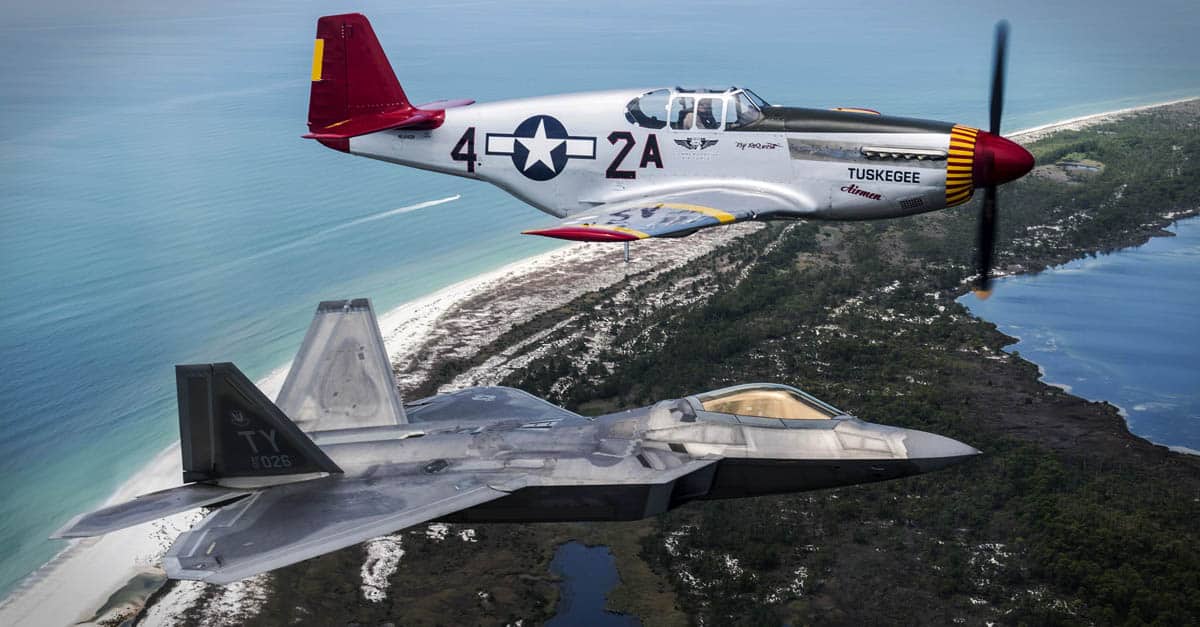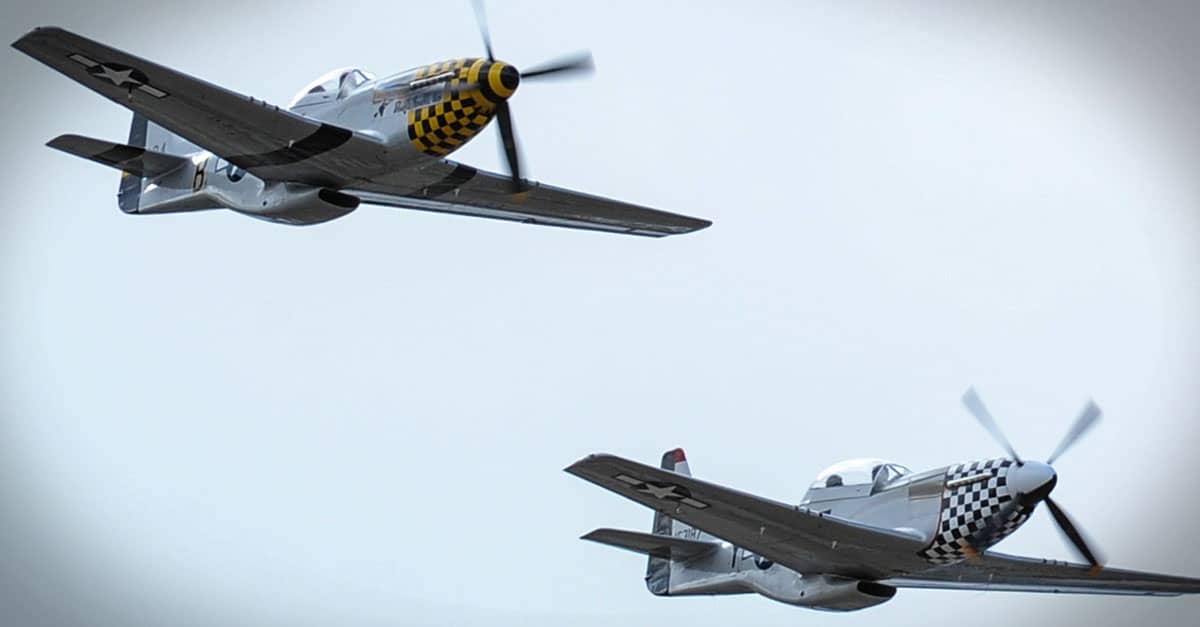 Airman 1st Class Mya Crosby, U.S. Air Force
When the P-51D model was created, with plexiglass bubble canopy, the added 85-gallon fuselage tank affected directional stability. To combat this, a dorsal fin was added to the latter groups of P-51Ds.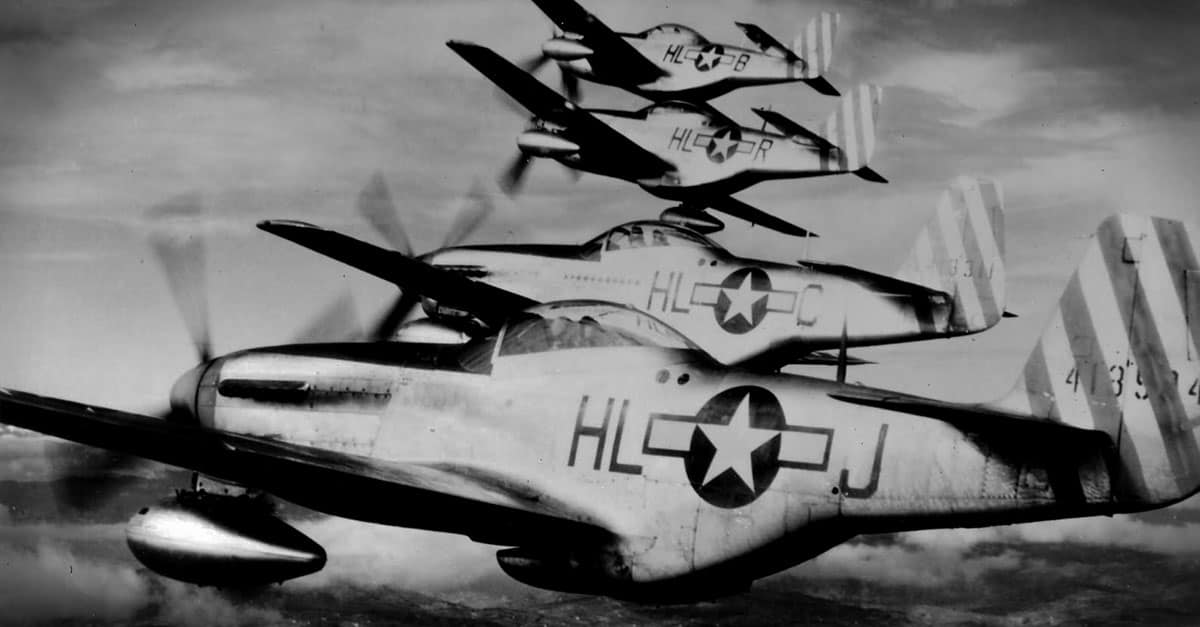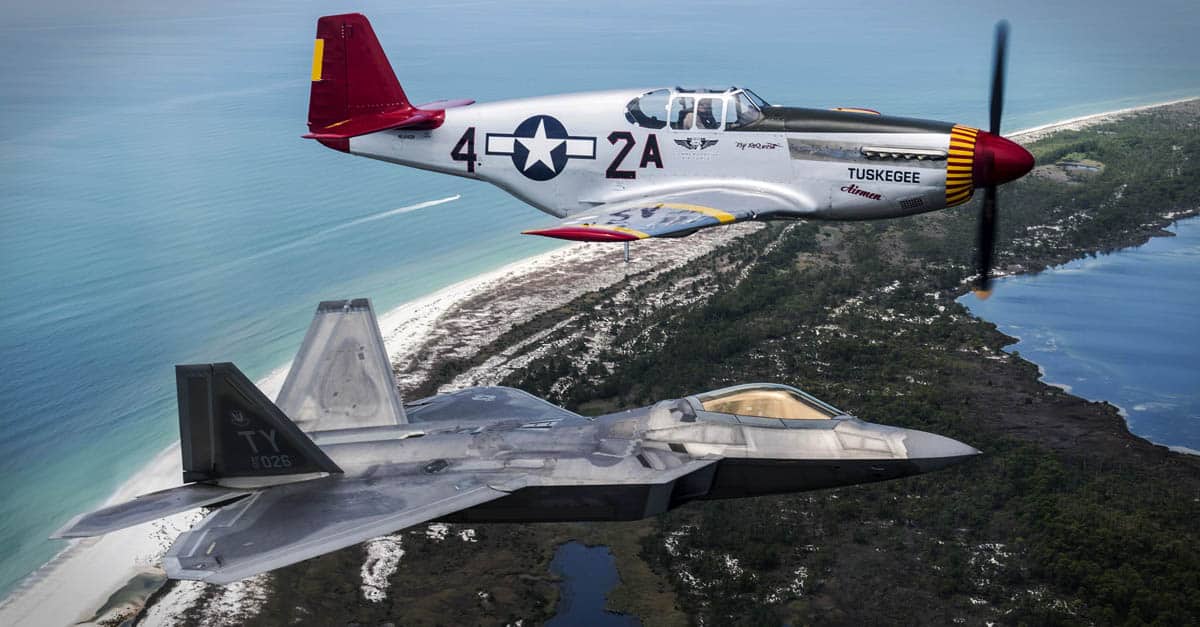 Staff Sgt. Jason Couillard, U.S. Air Force
The P-51D also added a K-14 gunsight which gave those pilots an advantage over every aircraft in the world. The K-14 computed and displayed the proper angle of deflection necessary to hit a moving aircraft.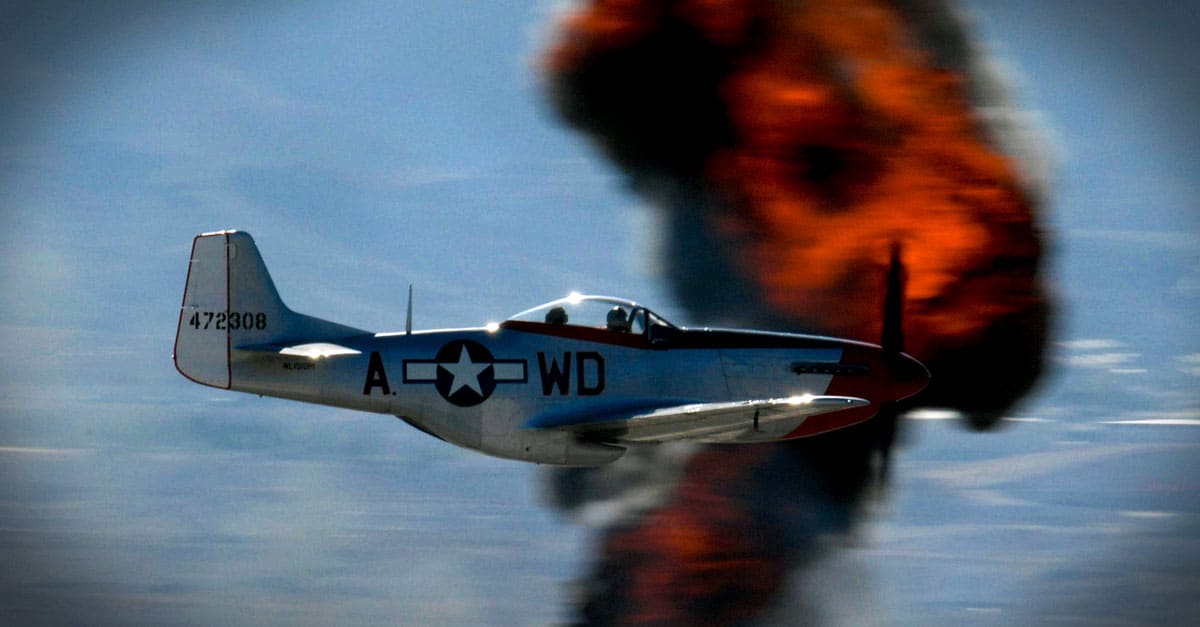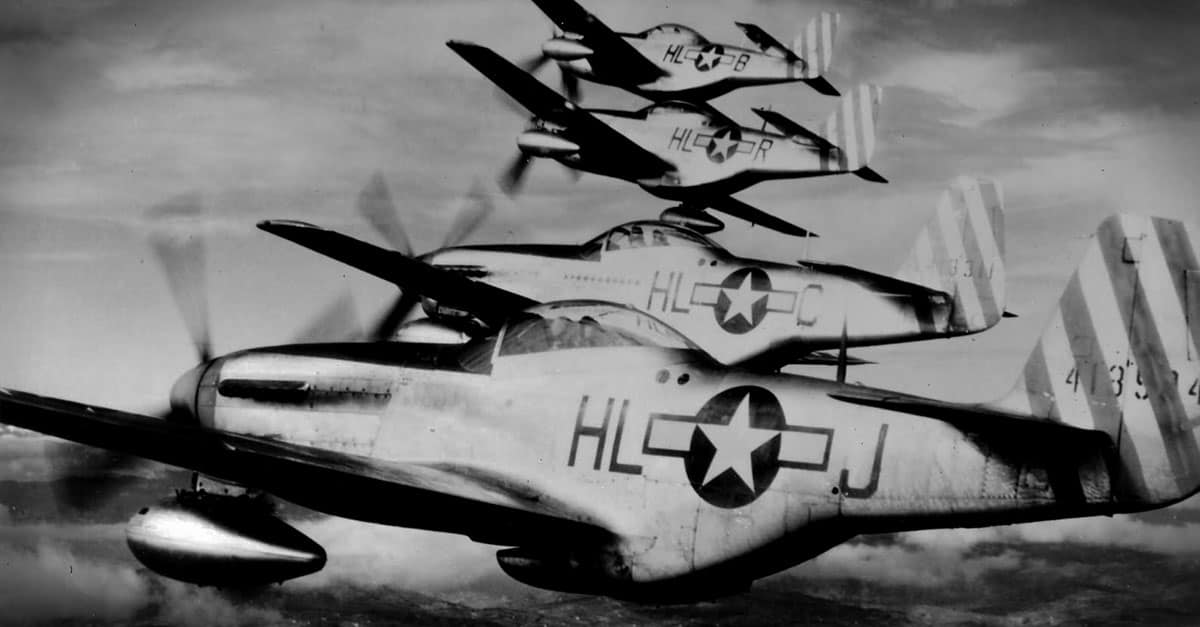 Department of Defense
In late-February, 1944, the USAAF planned a "Big Week" and the P-51D models being delivered to the European Theater was the last piece of the puzzle. "Big Week" was a direct attack on the German's fighter force by bombing its airfields and manufacturing plants, as well as shooting its operational planes out of the sky.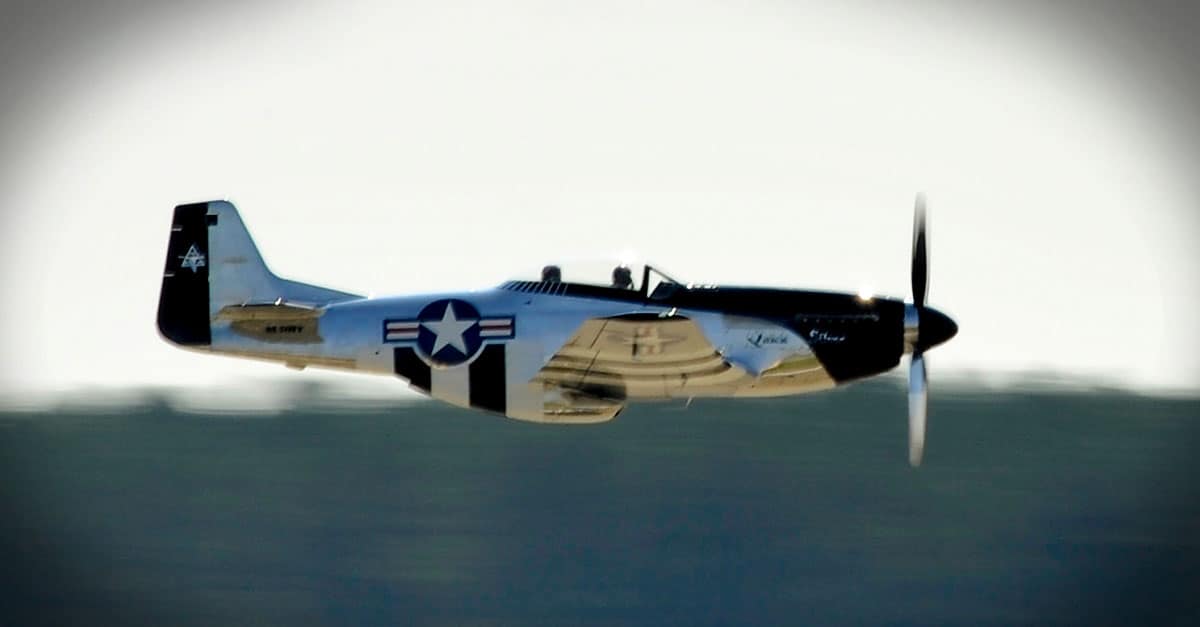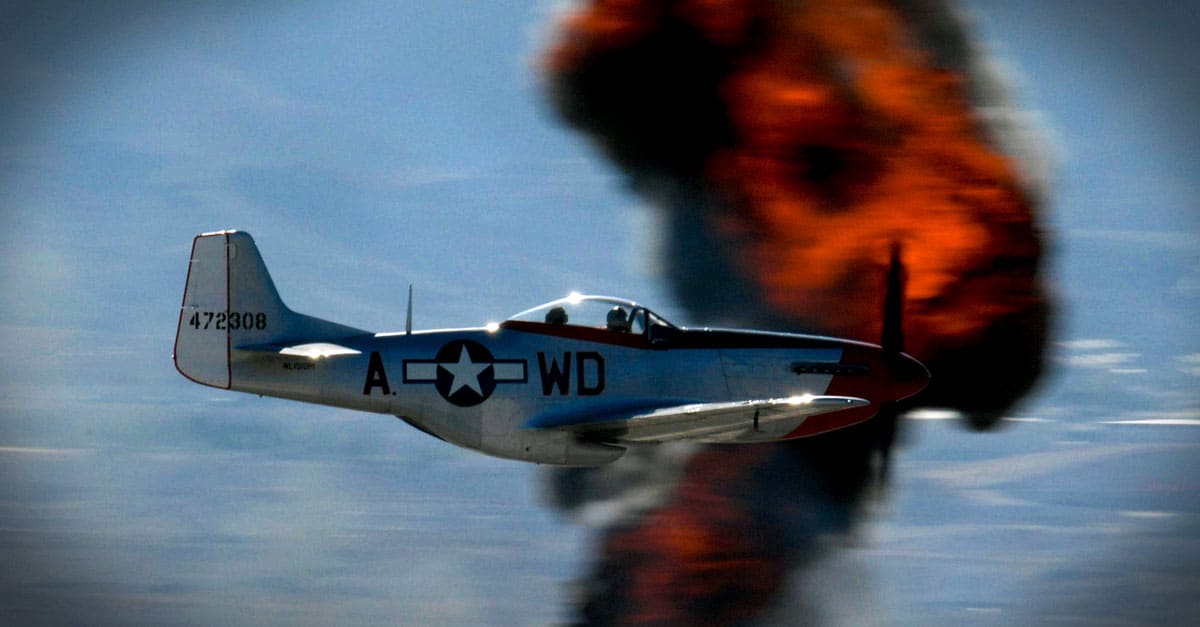 Staff Sgt. Jeremy Smith, U.S. Air Force
VIII Fighter Command made a point to destroy all Luftwaffe aircraft in 1944 – they began to count destroying grounded Luftwaffe as kill for tallying purposes. Never before had destroying a grounded plane during strafing counted as a kill, but the tallying made the P-51s record all the more formidable once they started.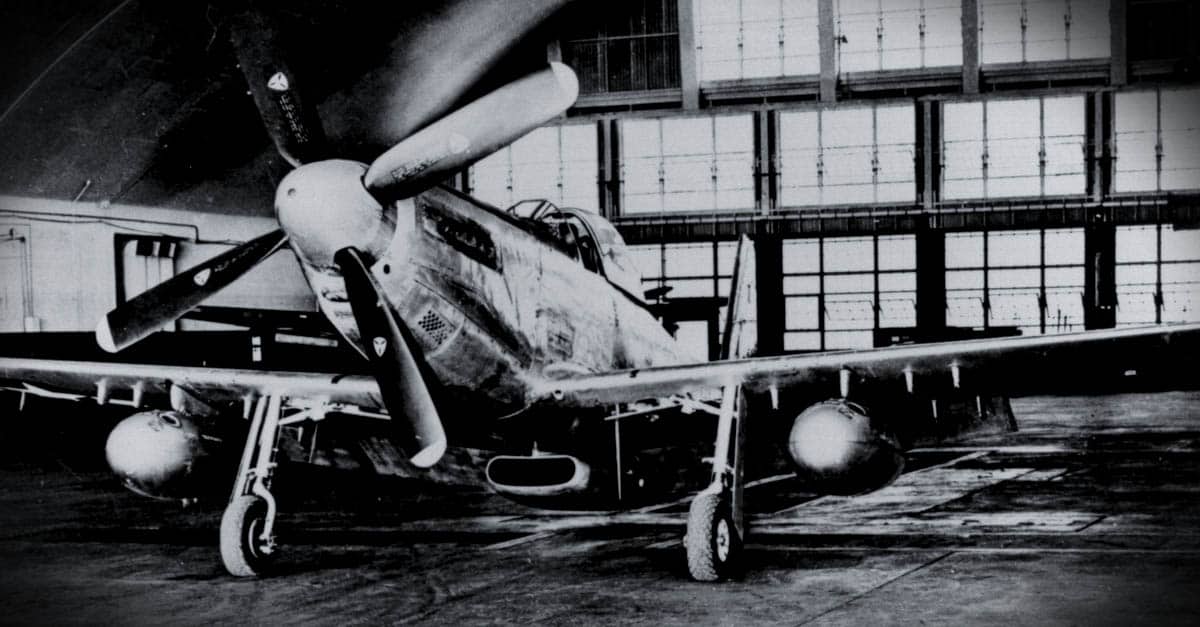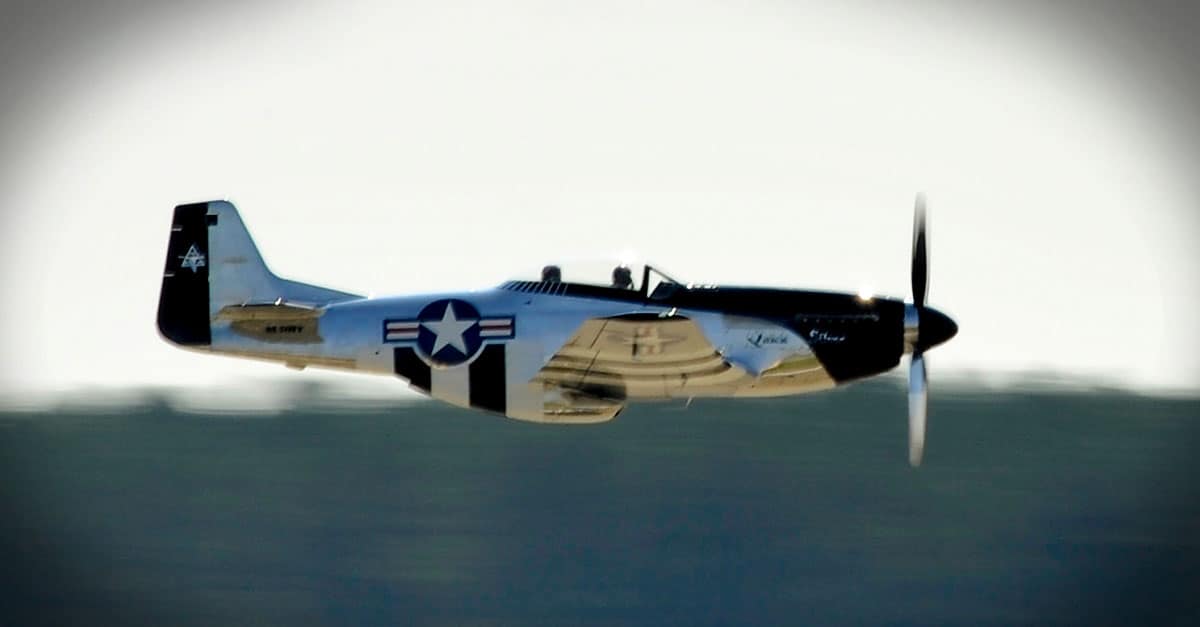 Senior Airman Kenneth Holston, U.S. Air Force
Towards the end of WWII, Mustang pilots found German fighter pilots to be untrained and lower quality pilots than at the beginning of the war. That's because the USAAF and the RAF rotated their pilots, occasionally sending their best home to train new pilots – the Germans never took their best pilots off the front line.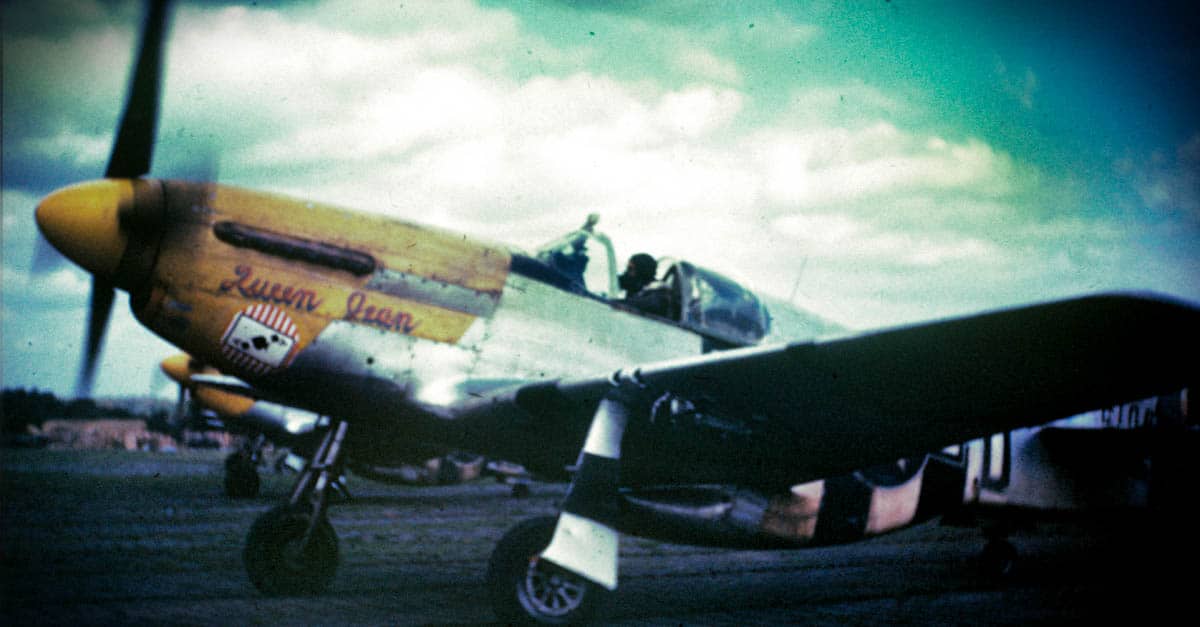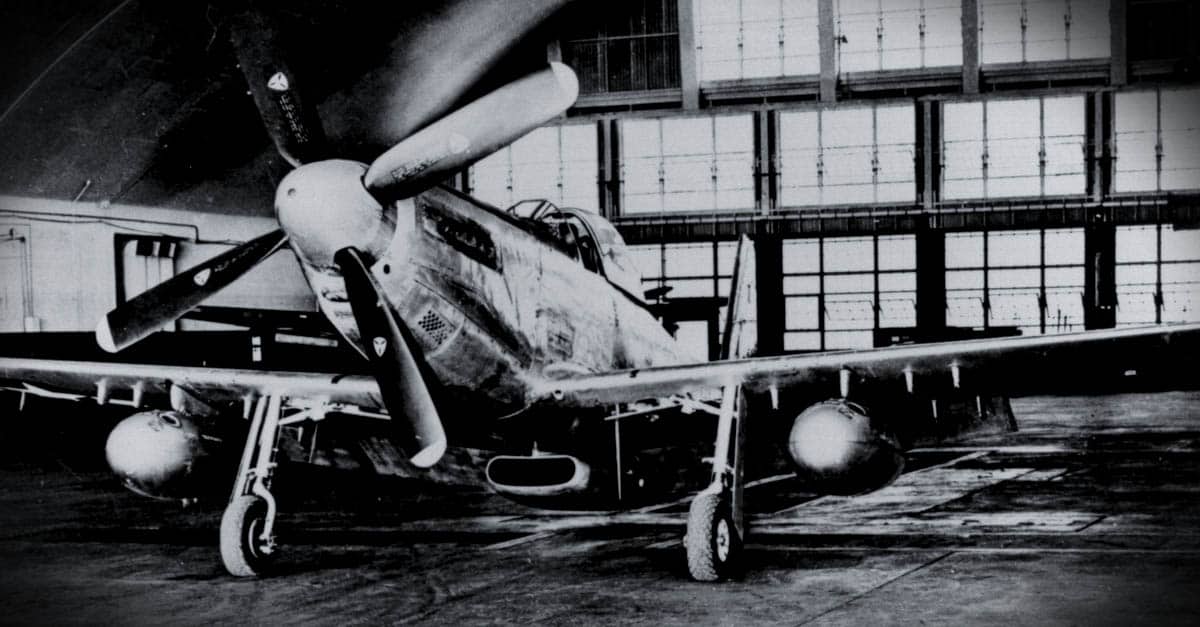 Greg L. Davis
The only recorded double-kill by a piston-engined aircraft over a jet-powered aircraft occurred on October 7, 1944. German Me-262 could outfly the P-51 easily, but were slow to take off, so P-51 pilots hovered above German airfields. Pilot Ben Drew surprised two jets taking off and shot them both down – making history.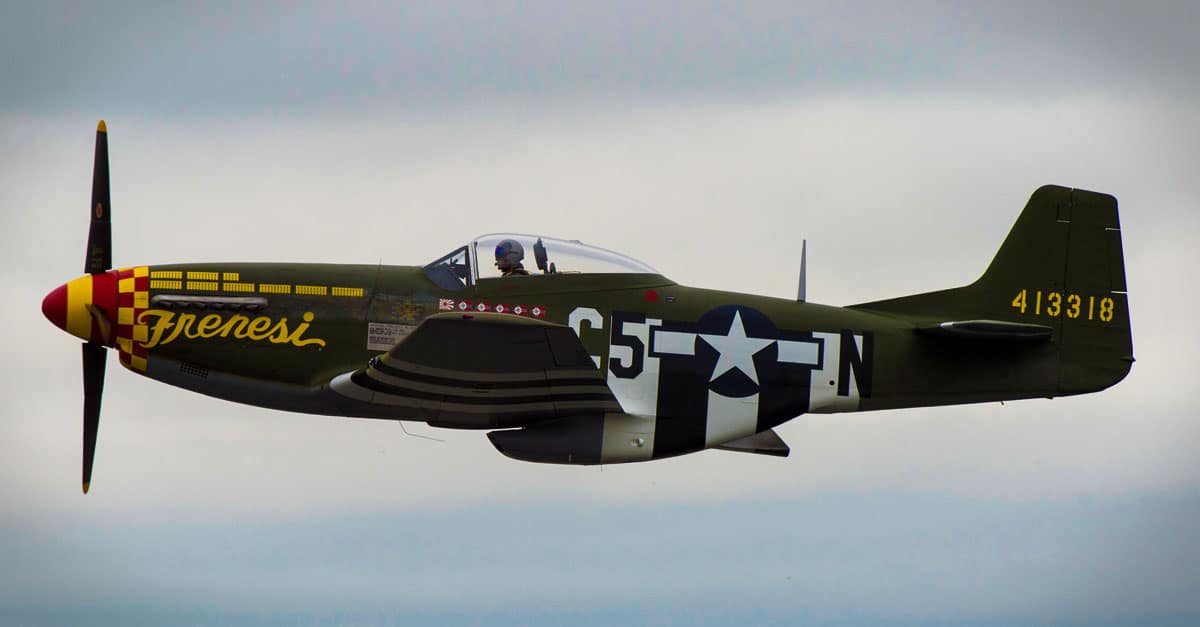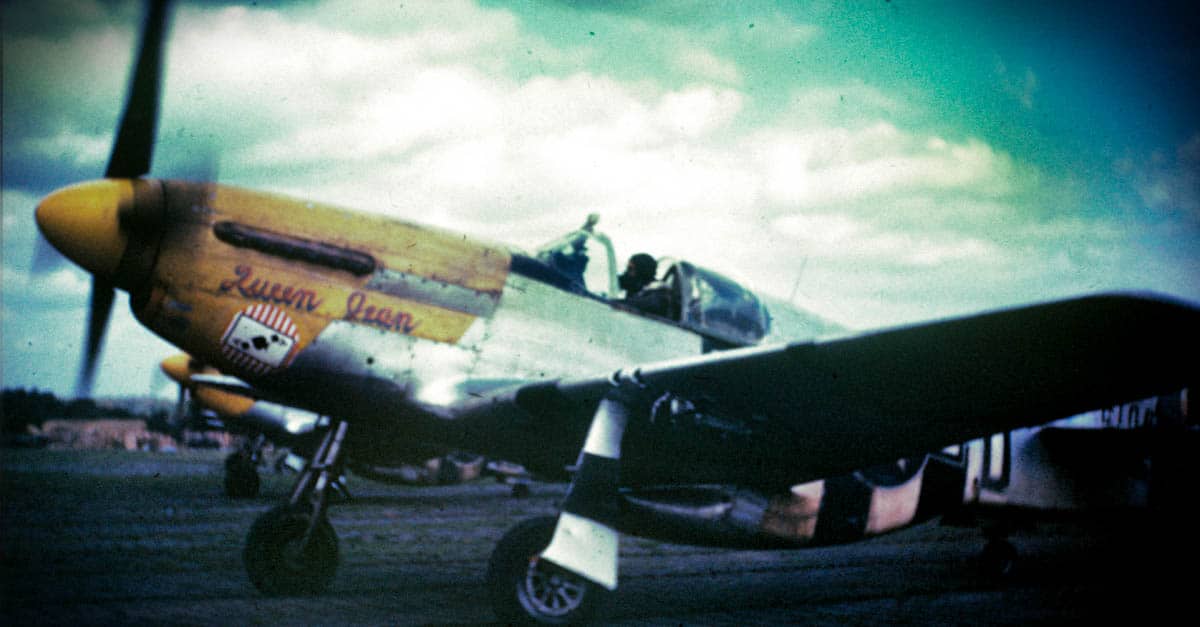 Now checkout these Fascinating Facts about the Supermarine Spitfire!
BONUS FACT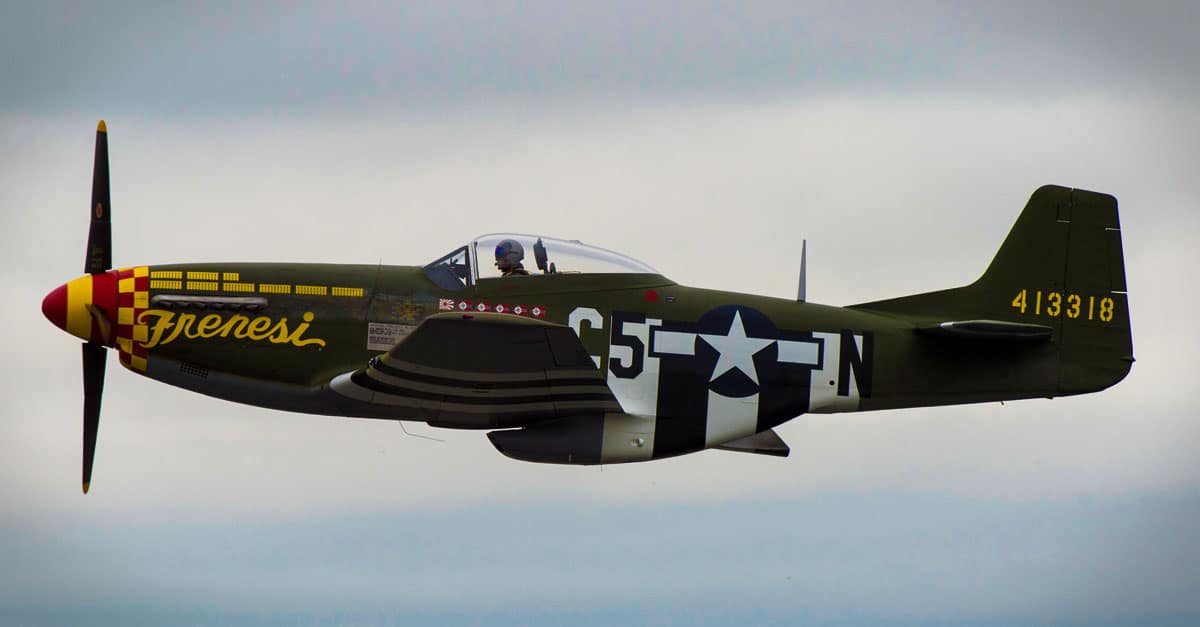 Tech. Sgt. Brian Kimball, U.S. Air Force
213, 837 confirmed missions were carried out by P-51 aircraft in the USAAF alone – totaling more than 1.12 million flight hours.