50 Most Extravagant Boats From Around the World
This strange boat resembles the one named Proteus from the decades-old Fantastic Voyage movie. However, it is real and can be seen from time to time scooting around the San Francisco Bay like a giant water bug. This 100 foot catamaran was constructed and designed by a few Silicon Valley executive big wigs.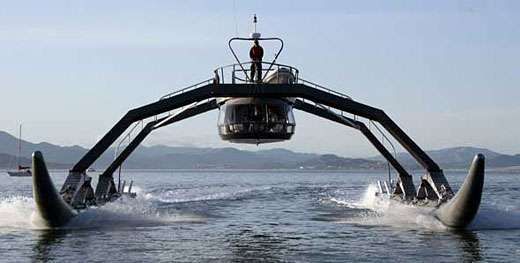 It has inflatable dual hulls which draft about a foot of water. It's powered by a couple of 355 hp massive diesel engines and has a distance range of about 5000 miles. It can top out at 70 mph and the ride is smooth as glass. You can thank the titanium spring loaded struts for the smooth ride. The prototype cost somewhere around $5 million for the build, as much of the raw materials for the project were donated. However, the really exciting thing? The Coast Guard. They have been taking a hard look at the watercraft as an addition to their fleet. Who knows where it will go from there.