The Marquee Signs That Had The Whole Town Laughing
Businesses are usually very straightforward. They prefer professionalism at all times. Well, most of them do anyways. Not these companies! The following business and organizations are more committed to making people smile than they are maintaining the prim and proper business operating model. You're going to laugh at these, just wait. (We're still not sure how #24 didn't get someone arrested).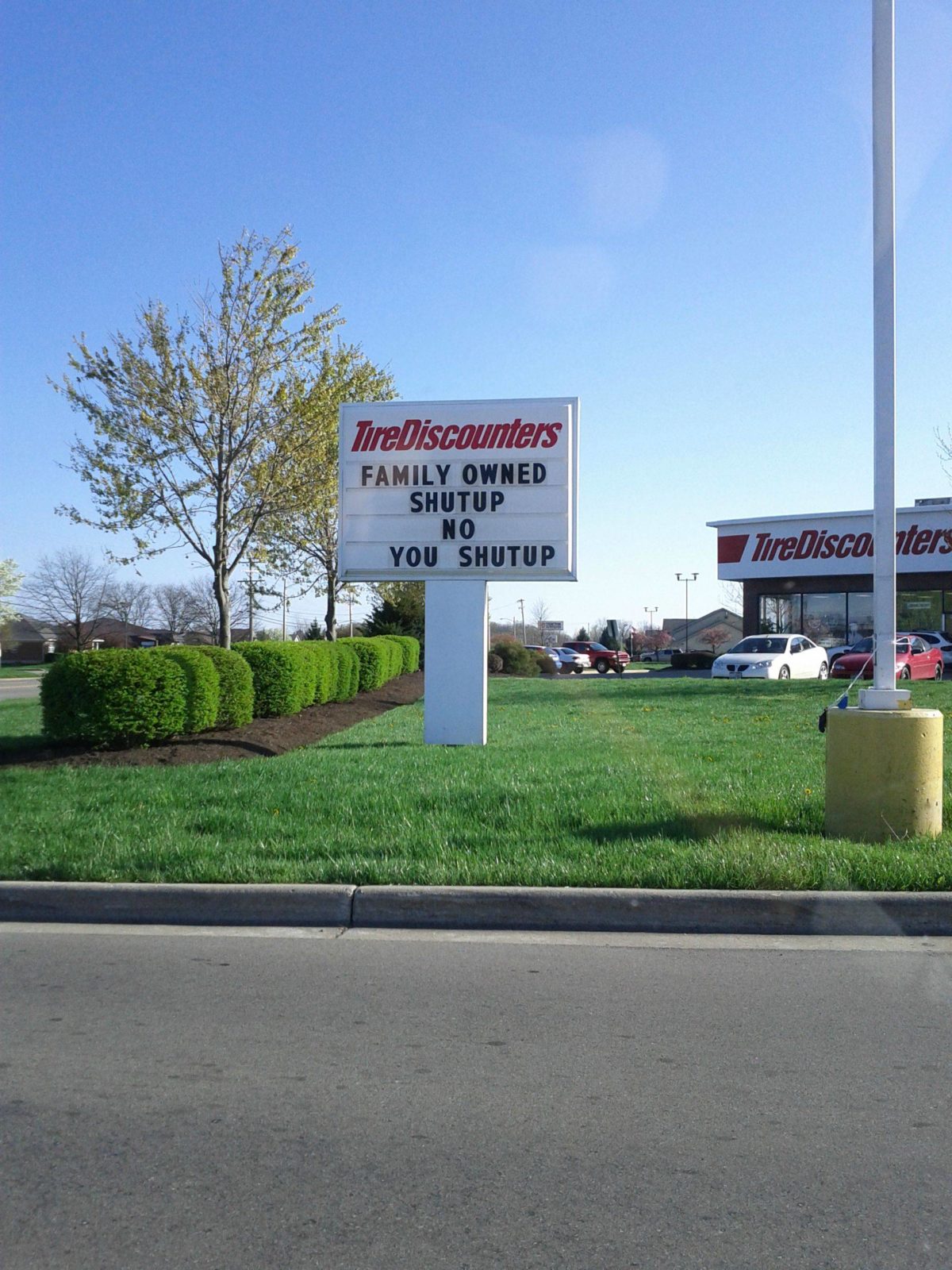 Family Problems
This marquee sign is the perfect example of my at home family dinner experience. If you grew up in a house with a sibling then I bet you can admire this sign and its humor. "Shutup….No you Shutup" is a phrase heard around the world and should be plastered on the signs of every family owned business. Nothing says family owned like this sign.
What's better than a funny sign about family? Answer: When a church has a sense of humor. See what we mean on the next slide.