Stunning Old Tractors We'd Love To Own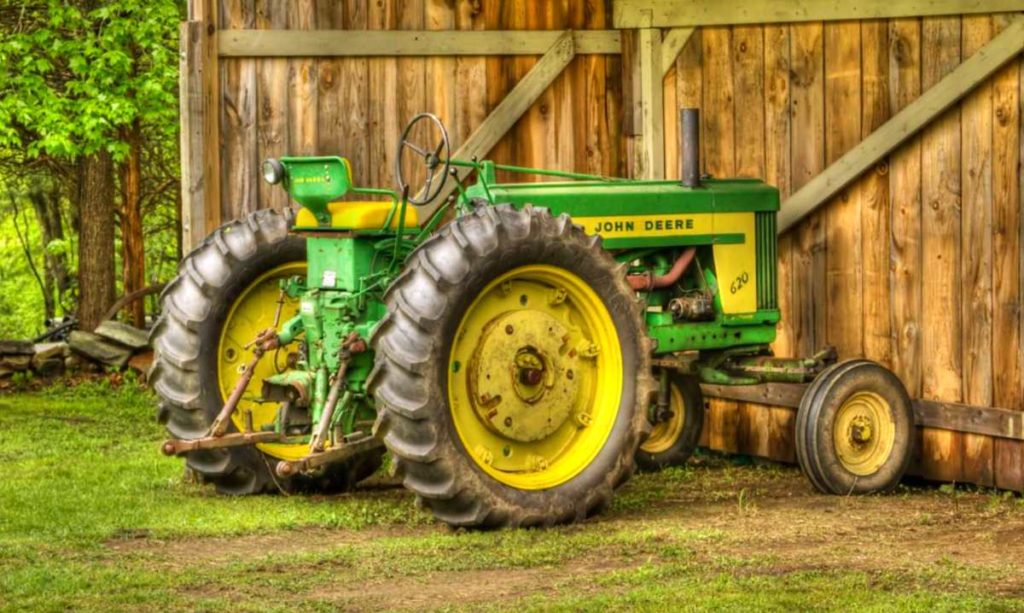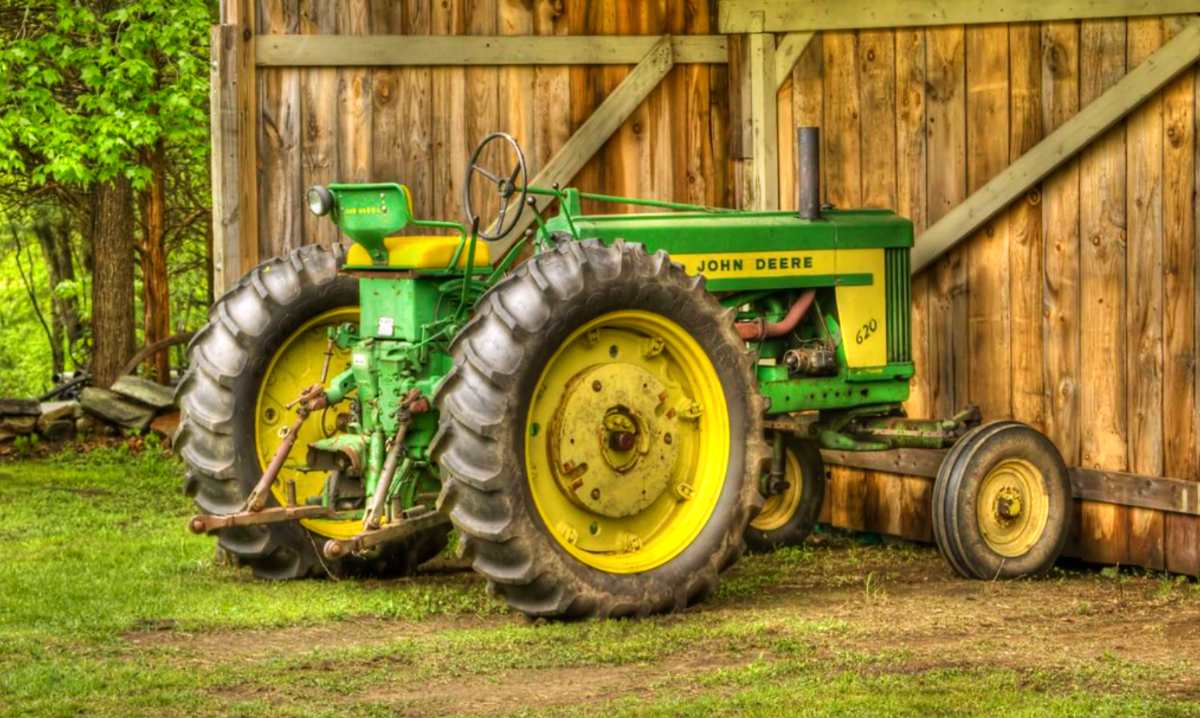 What you are looking at is the first ever luxury tractor featuring an enclosed cab, dubbed at the time as the Comfortractor. Today, this 1938 Minneapolis Moline UDLX tractor will rain somewhere around $150,000 at auction. However, at the time, they were being sold for $2,200. The problem is this: People weren't buying the tractors. Typical tractors sold for somewhere around $800 that year.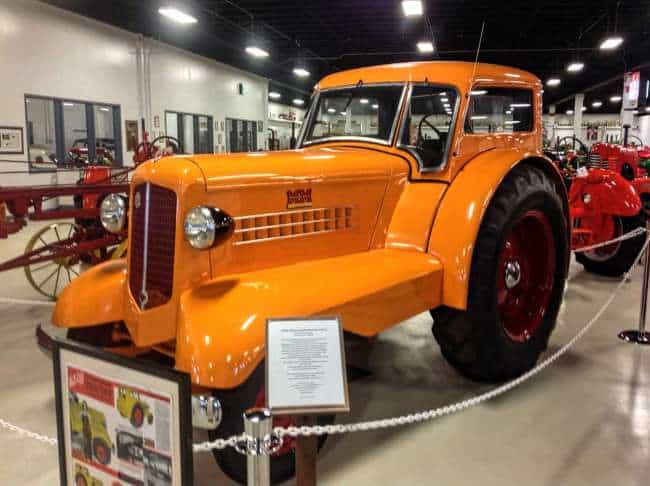 Spending more than twice that amount for luxury features such as a cigar lighter, radio, passenger seating, dome lighting and a sun visor seemed a little over-the-top. Plus, the tractor was outfitted much more like a vehicle, reaching a top speed of 40 mph with its five speed manual transmission. You could plow the field by day and drive it around town at night if you wanted. I would not recommend doing that for a first date though. It could be awkward. However today, they are a thing of beauty. This is one classic tractor that is here to stay.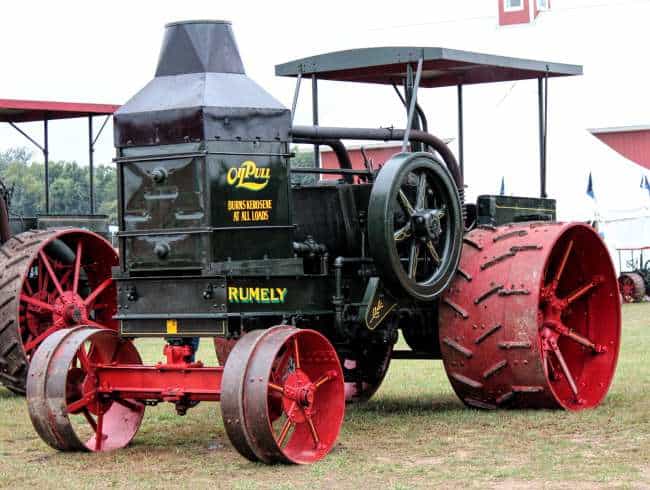 The Rumley Oil Pull tractors are designed to operate just like their name indicates. Rather than operate on gasoline, it used kerosene. In fact, they were designed to burn any type of kerosene grade making it a very versatile machine. The tractors were produced from the year 1910 all the way up until 1930. The most popular of the models is what you see here. It features a single cylinder with a 10 inch bore and a massive 12 inch power stroke.
The way you started the tractor was quite unique. You had to remove yourself from the cab and use your body weight to get the large flywheel tourney. That was just half of the issue though. Once the engine began to sputter you had to run like mad and hop back inside to adjust your choke in order to keep the engine running smooth. These are very popular with antique tractor collectors. They are always fun to watch start up, if you can manage to at all!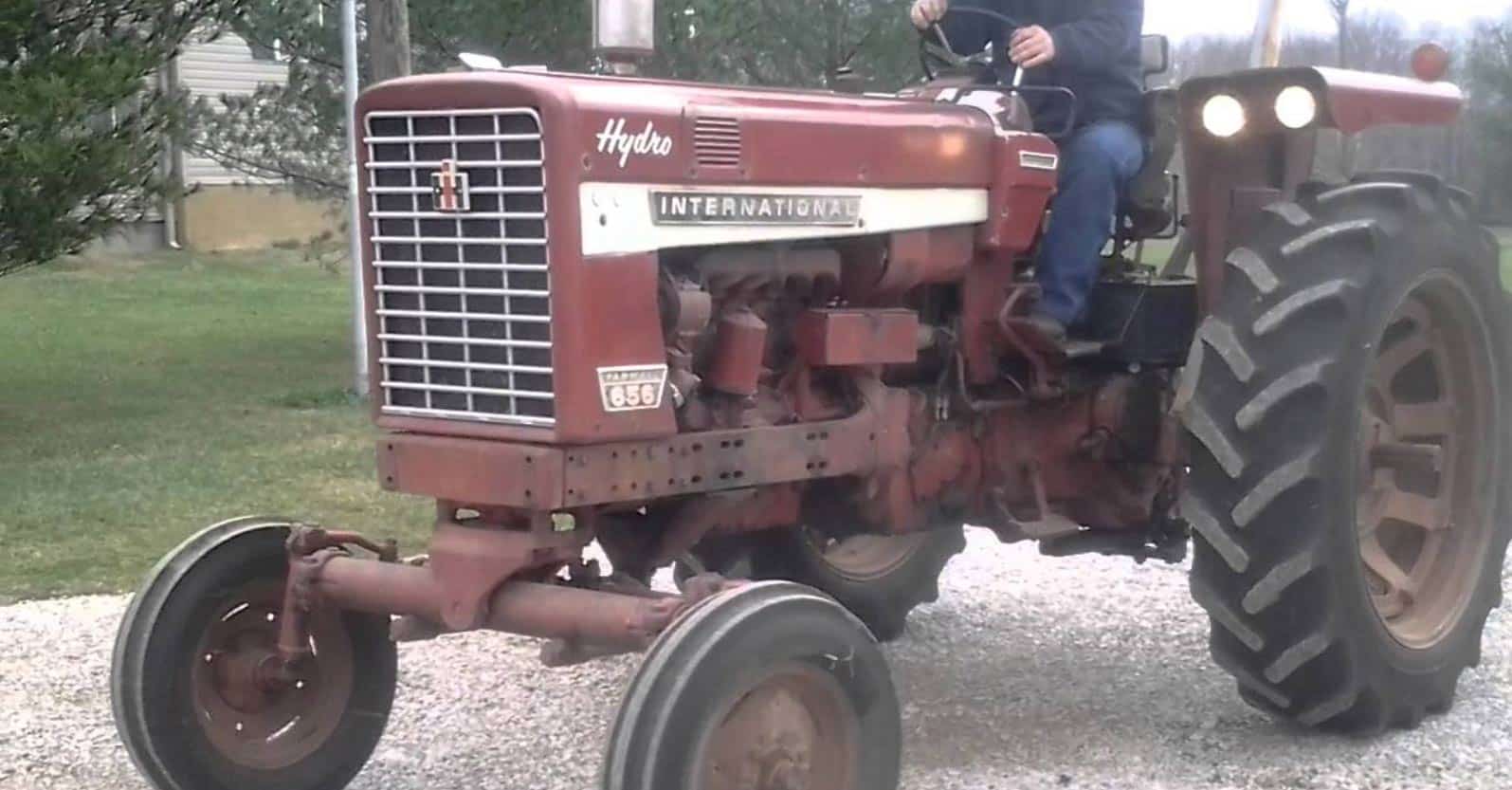 The 1970 International 656 was a cool tractor many owners loved and cherished.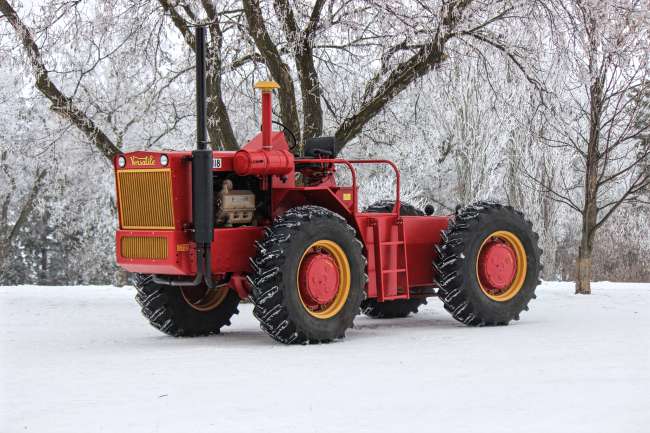 This classic tractor was produced in the late 60s. The final production run for the versatile 100 models ended with 145. Other models besides the one pictured here included the classic 125. So what do the numbers mean? Well, the model numbers for these particular tractors produced in the late 60s correspond to horsepower.
Each tractor featured a Cummins engine with either a V6 or V8 depending on the amount of horsepower needed. The weight of the tractor topped out at around 16,000 pounds and could do just about anything you needed on the farm. These tractors were known for their versatility to the point that when the engine died, often times they were refitted with a Perkins engine of similar size. You can find one today for a pretty penny. The price will certainly make your wallet scream. Back in '66 you could buy one for a cool $6,500. My, how times have changed.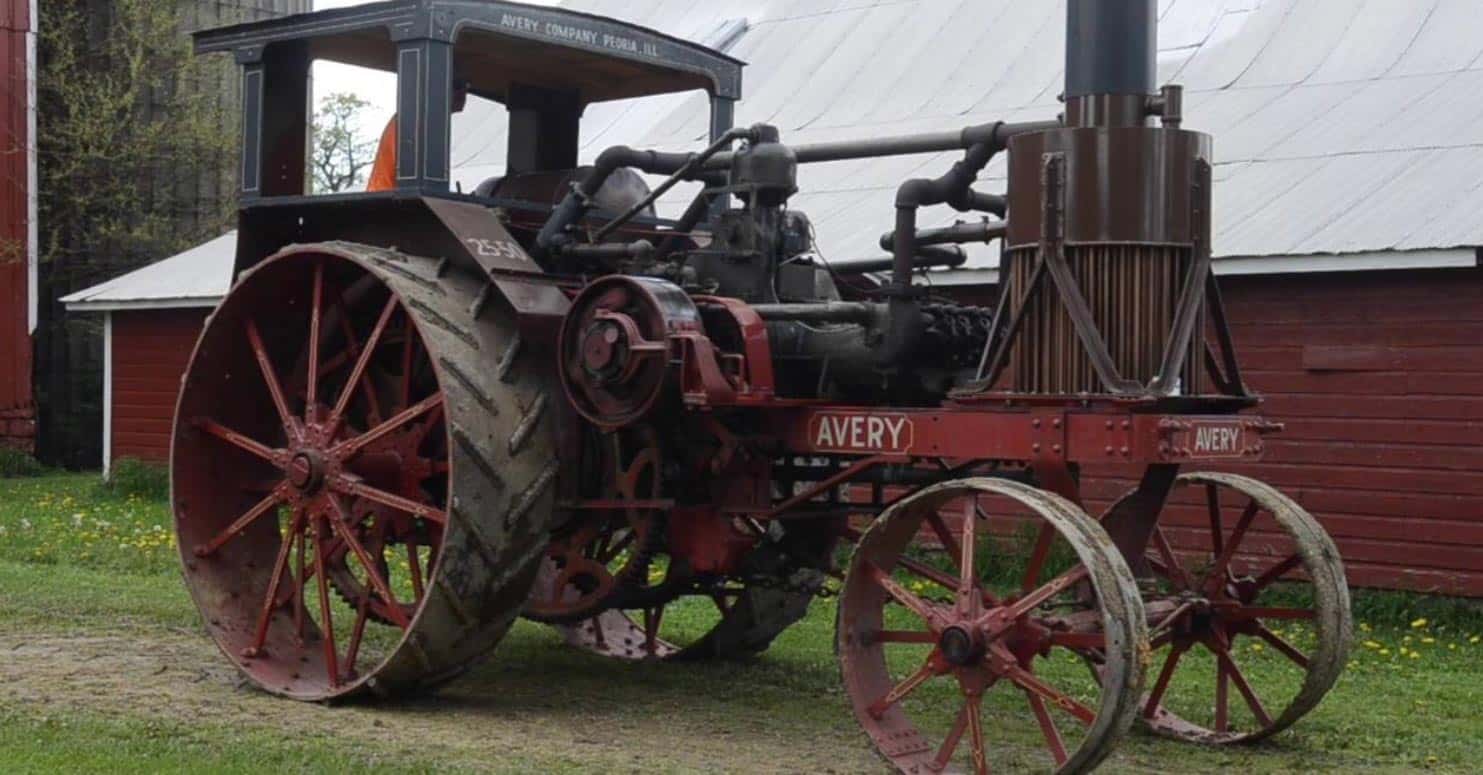 The Minneapolis 25-50 is a rare find for classic tractor collectors that was produced in the Minneapolis Threshing Machine Company's factory in Hopkin, Minnesota.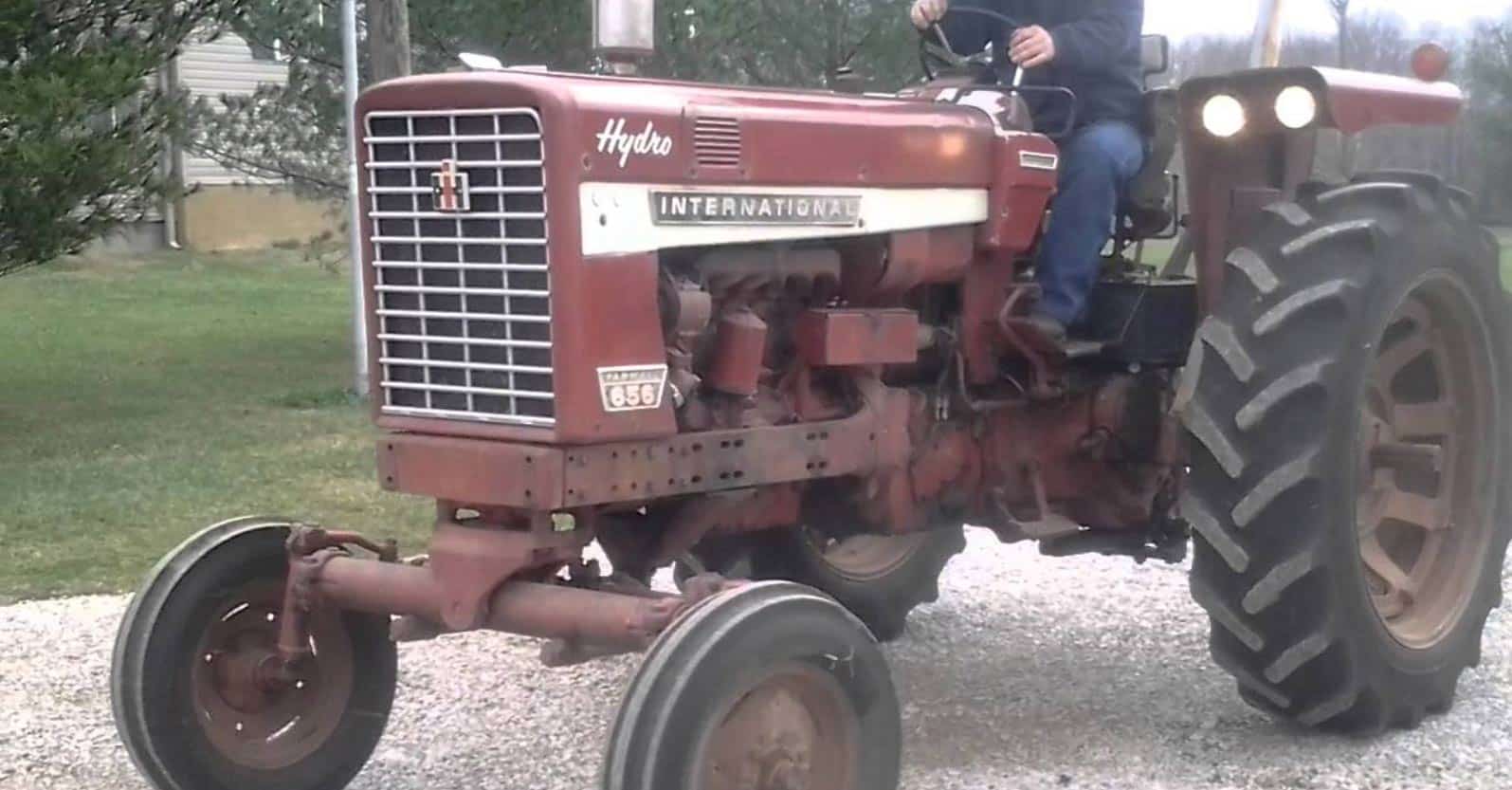 The 1970 International 656 was a cool tractor many owners loved and cherished.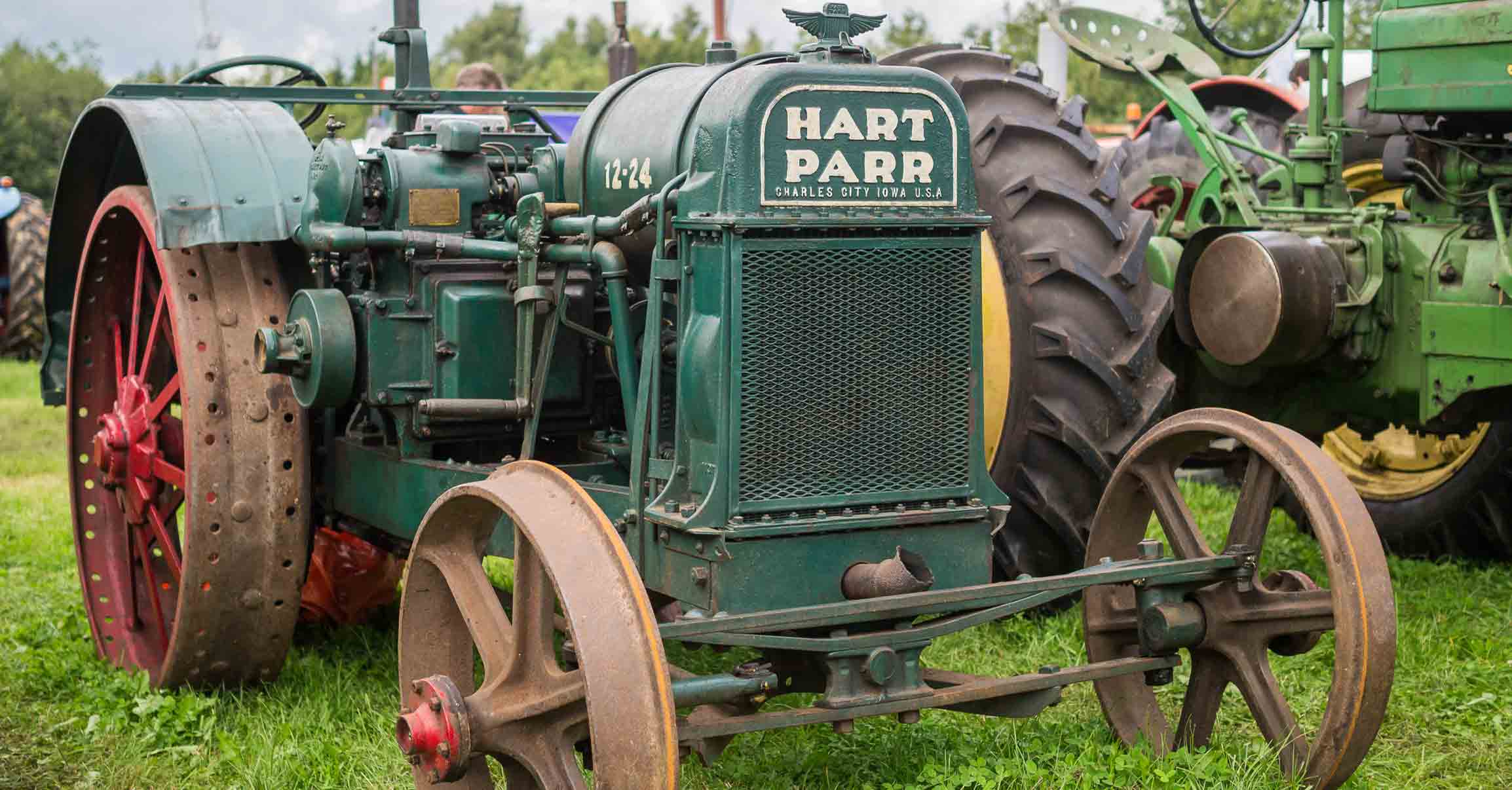 The Hart-Parr 12-24 was a classic tractor produced in Charles City, Iowa.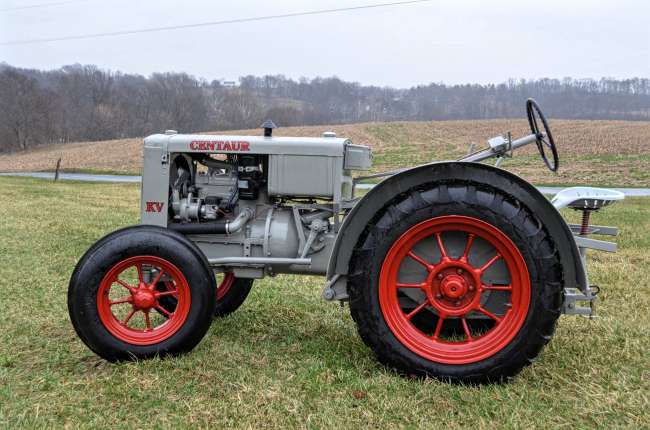 Want a classic tractor you can really crow about? Try out the Centaur KV. The last two letters stand for Klear View. The most striking feature of this tractor is how adorable it is. Many of those who restore them have noted how easy the restoration process is because the tractors were built solid. For instance, the engines were made with high-grade steel. The radiators were made of steel as well.
The good news for those who enjoy restoring them is you can switch out valves with a Chrysler 318 if you find yourself running low on parts, because those engines use valves that are almost identical. The Centaur was designed to get the job done and could blaze around the field at a cool 20 mph. That's pretty fast for the 1930s. Who are we kidding, that is fast for today. Classic lines and solid construction make the Centaur a classic tractor mainstay.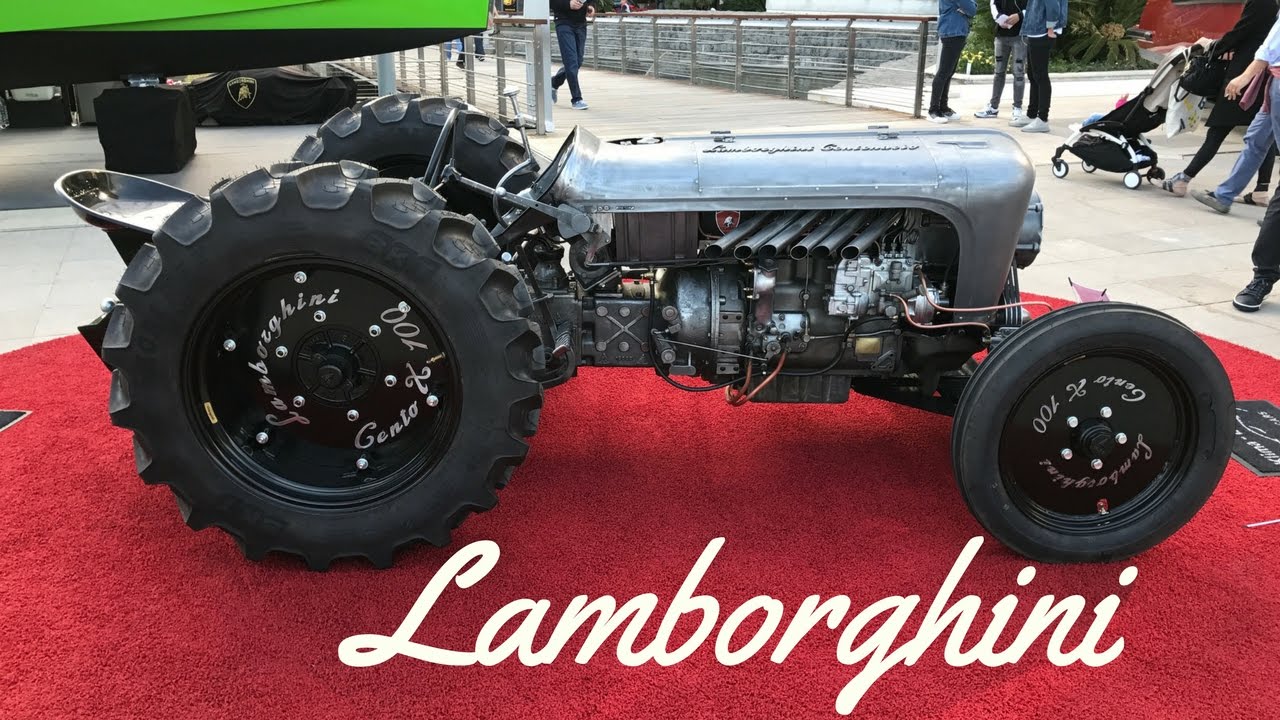 How slick is this antique Lamborghini tractor?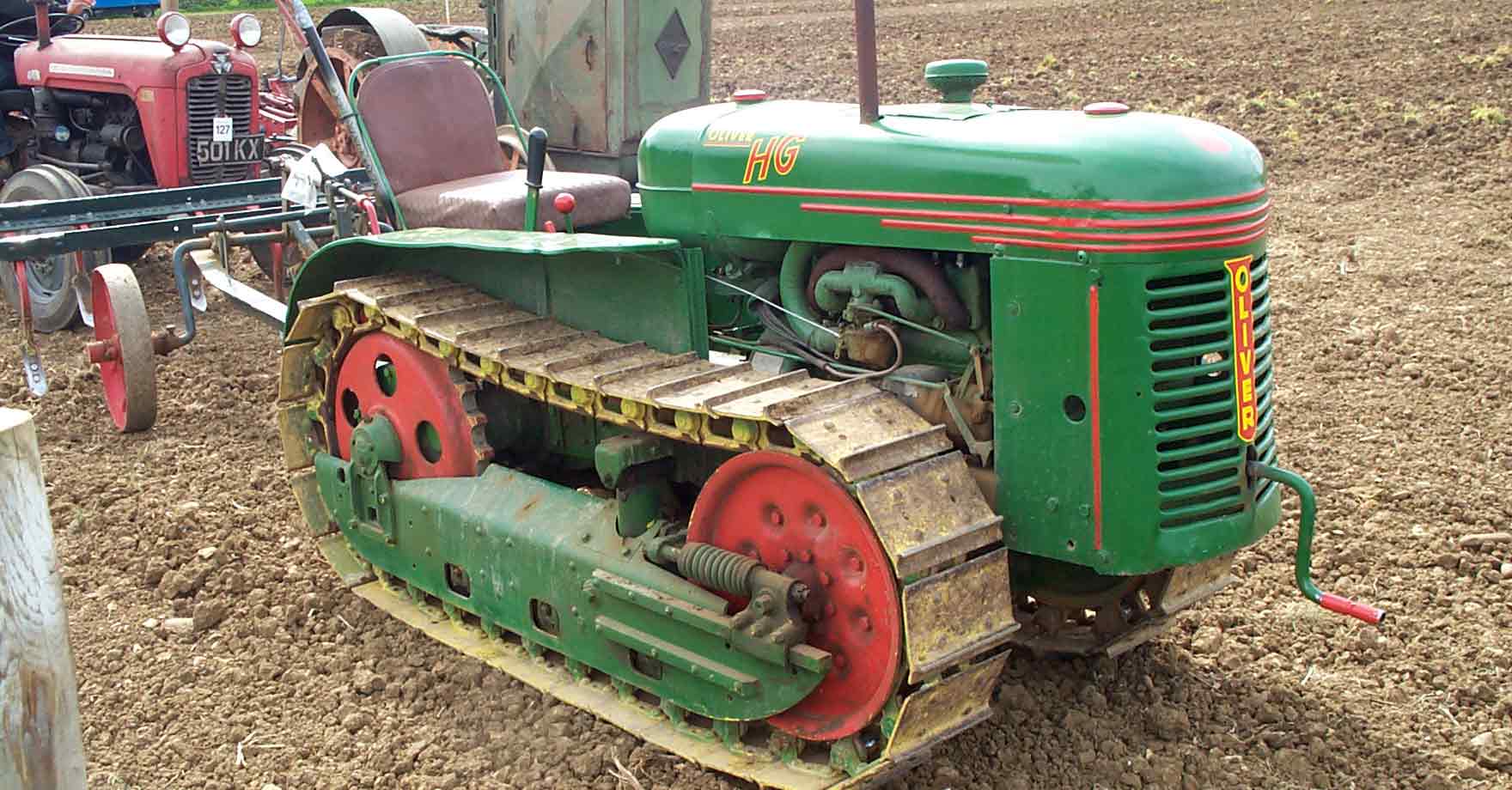 In 1944 The Oliver Farm Equipment Company acquired the Cleveland Tractor Company, and in 1951 produced Crawler tractors.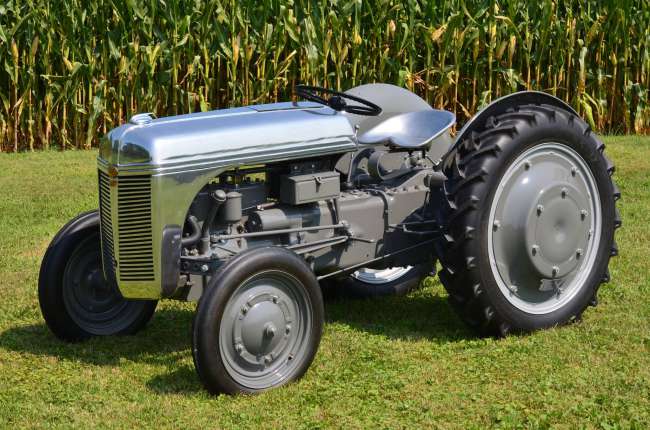 What happens when Henry Ford enters the tractor business? Well, you get the classic 9N. Produced between 1939 and 1952, this was the first of its kind to incorporate a three-point hitch type system, designed by Harry Ferguson. This happens to be a mainstay by the way. It is still used by some of the most modern tractors on the market. Pretty impressive considering this was on the production line in 1939.
It made sense for Harry Ferguson and Henry Ford to team up. Ferguson had been handling tractors since 1910 and often times used model T cars as his face for modification. After joining forces, Henry Ford himself invested just over $12 million to help finance new and different distributors inside the company. From that point, the 9N began to set a standard for the industry, one of which is still in play to this very day.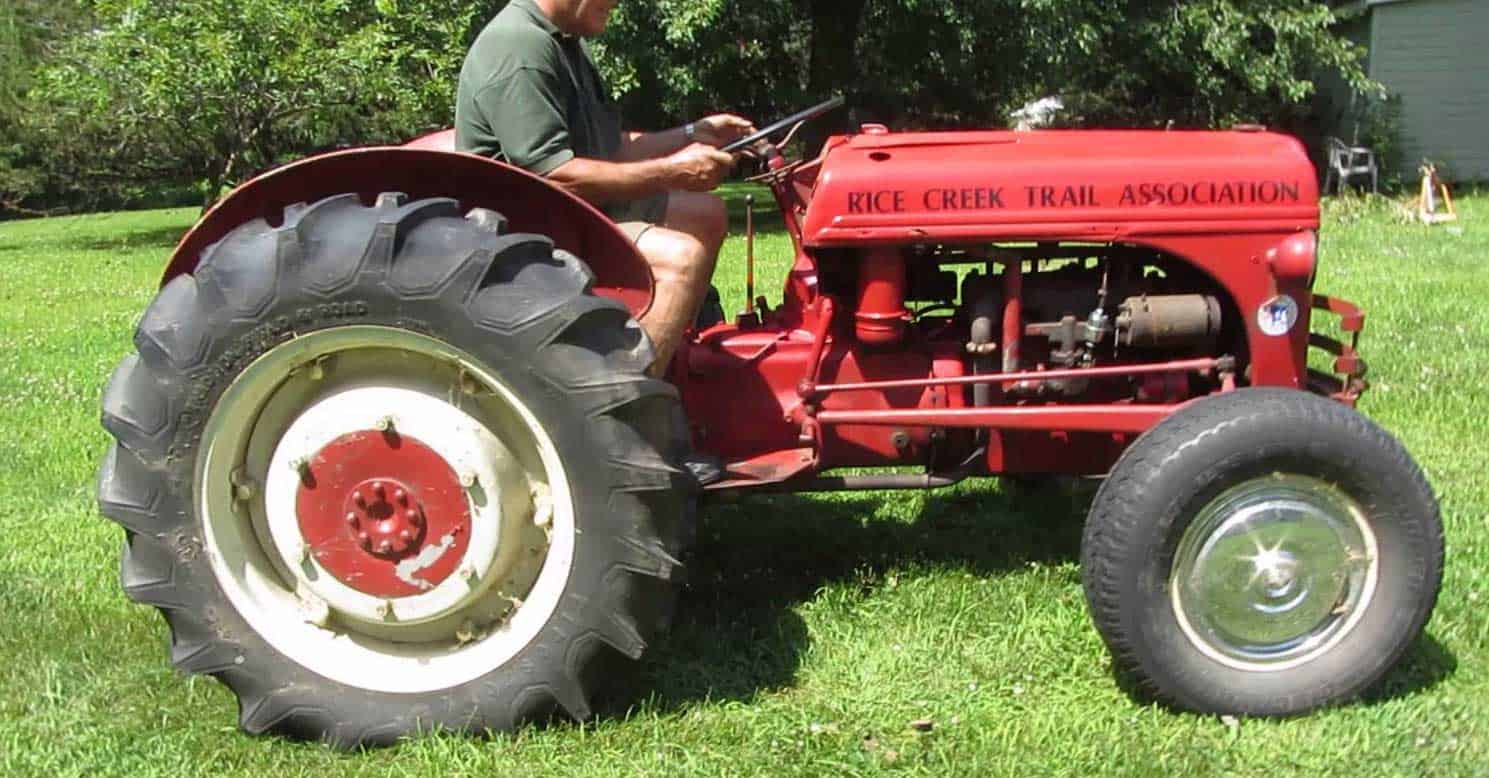 The Ford 2N was introduced during WW2. Ford was able to bypass wartime restrictions on price.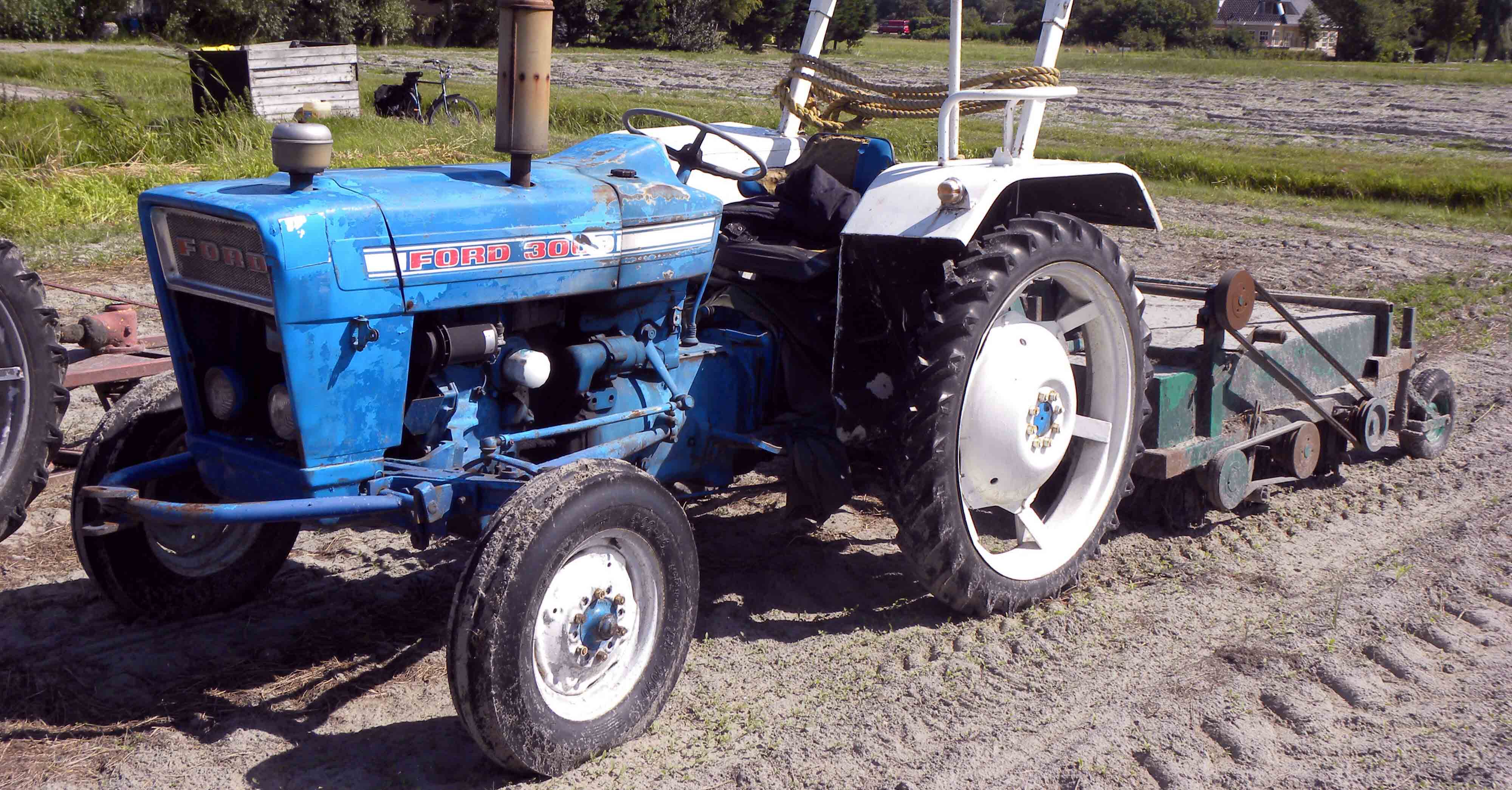 The Ford 9600 Tractor was touted as one of the most powerful tractors of its time in the UK upon release. You won't find many available today, they are rare and hard to find.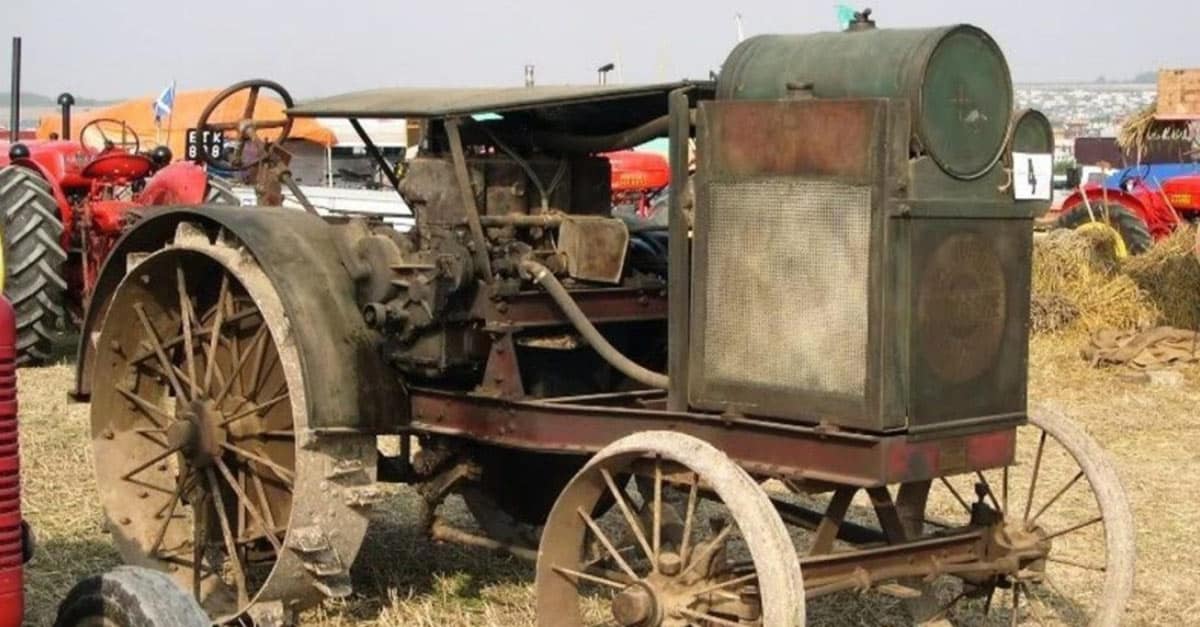 The 1920 Allwork Model DA 22-40 was a popular classic tractor.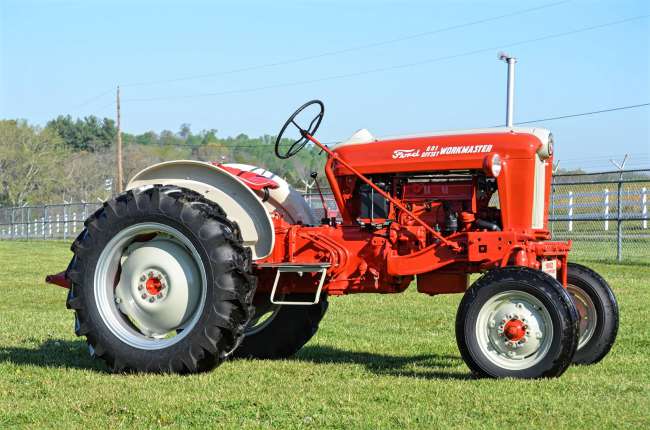 This classic tractor has quite a history. Ford has been making tractors since the late 1930s. Over the years they made several improvements and upgrades. The tractor above was made somewhere around 1962. During that time, Ford reworked their series numbers, giving them names such as Work Master and Farm Power. The Farm Power tractor featured above contained a 172 in.³ engine powered by either gas or diesel.
The fenders were restyled and the front of the tractor sported a new medallion. Also, the grill was restyled to feature an egg crate design, contrasting with earlier series and design models. This tractor was a pure work horse, designed to get just about any job accomplished on the farm. The side mount 5 speed transmission shifter made an appearance although it is not featured in this particular model. Still, the Farm Power tractor remains a dominant figure on the classic tractor scene.

The Aultman & Taylor 22-45 was designed by Aultman & Taylor in Mansfield, Ohio.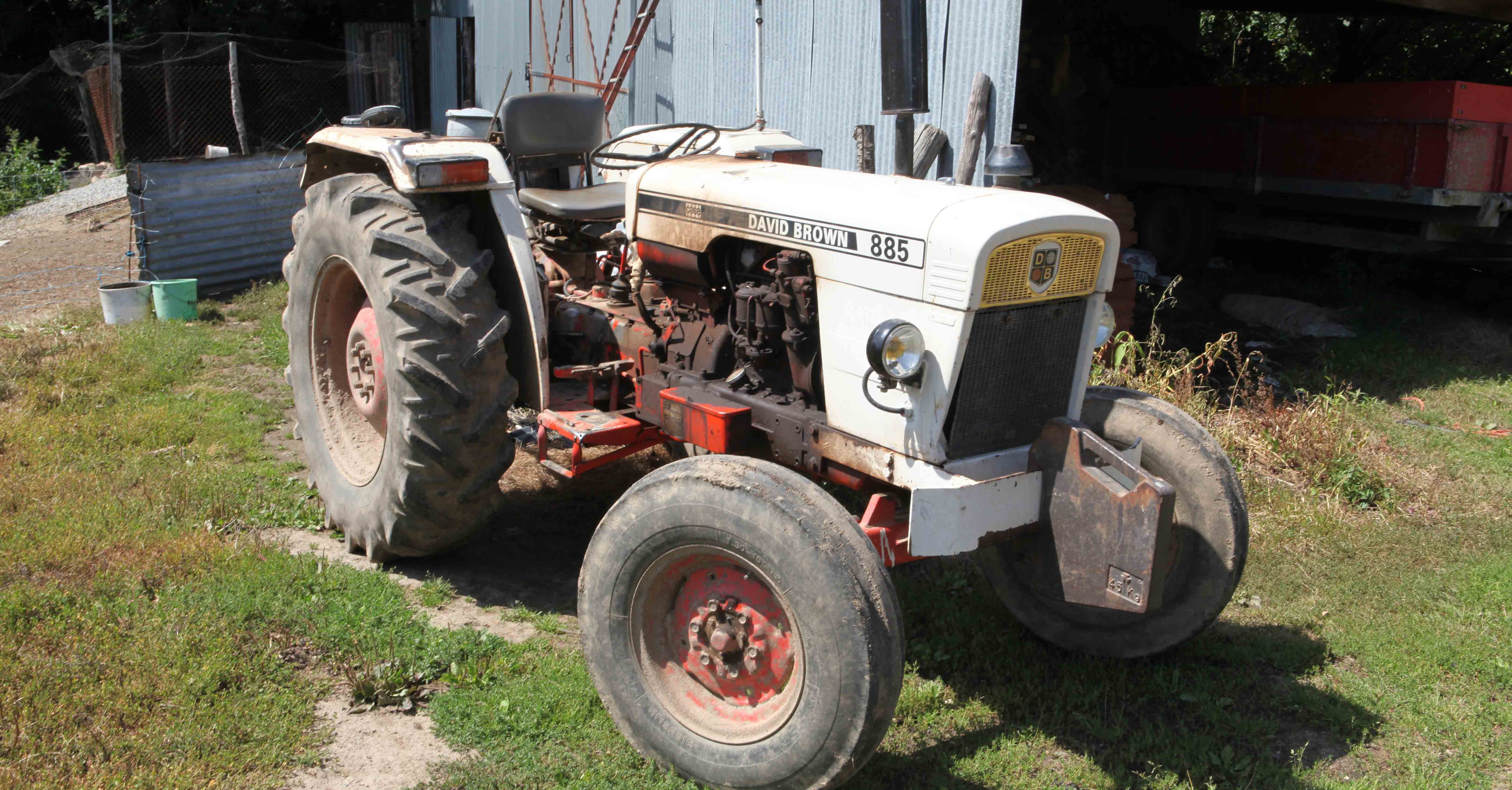 The David Brown 885 Tractor was a classic favorite for farm use.
Hanomag has made quite a name for itself over the years in the Netherlands, and for good reason. Their tractors are always beautiful and elegant, constantly featuring classic lines and superb craftsmanship. The steering in particular is one of the more solid components of the tractor itself, with a nice diesel engine and manual transmission to give the driver complete and total control.
The design elements have changed very little over the years among the classic models, featuring the wing emblem and large fender wells that cover the rear wheels of the tractor. The engines are massive and full of power, allowing the driver to accomplish anything they need to when farming. The side mounted headlights provide plenty of sight, and also give a decided nod to nostalgia, recalling automobiles that were constructed in much the same way at the time. Beautiful, elegant and powerful, no wonder they are so popular among collectors.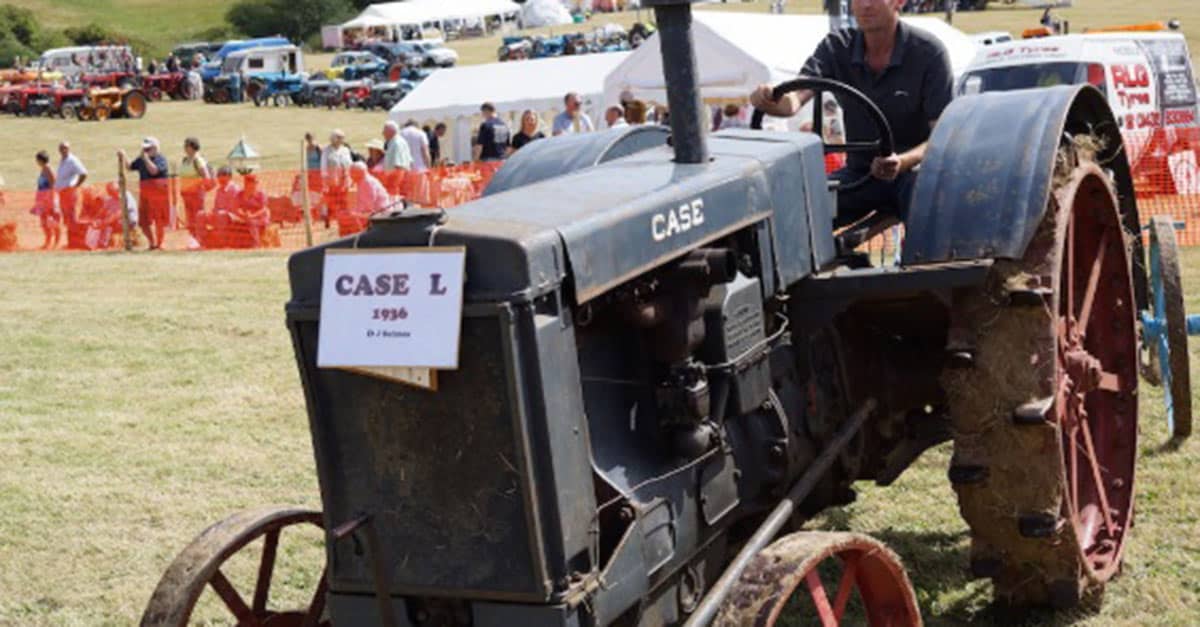 The Case L Tractor was produced from 1929 – 1940. Despite not being the most comfortable ride, it was a great tractor for work.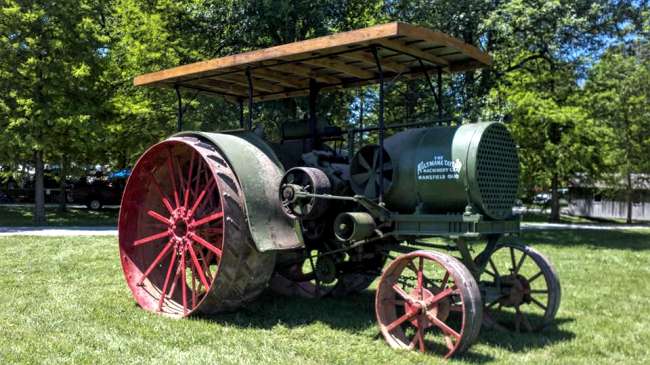 By 1918, it was quite clear that steam powered engines were on the way out. Aultman-Taylor was considered to be a heavyweight in the tractor industry, dominating the steam engine scene. However, as gasoline began to creep into the marketplace, the company took notice to avoid extinction.
Their answer to the gasoline craze was there 30–60 hp model which garnered a fast reputation because of its performance and reliability. It recorded an impressive 58.05 hp across the drawbar and upwards of 80 hp over the belt in tractor tests conducted in Nebraska in 1919. Eventually, the company would offer to other models to give consumers a bit of variety, but the 30–60 was their most popular seller. It was a go to piece of farming equipment if you needed something that could be scaled for production and work. And work it did. This tractor continues to be a beast among collectors, and is known for its impressive size and power. Adding to its scarcity is the fact that the company was bought out in 1924, when all future production would cease. This makes the Aultman-Taylor a true collectors item.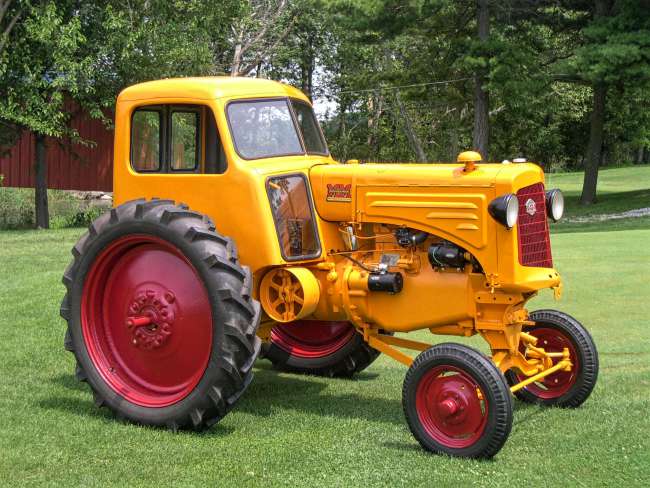 A rare piece of history of money classic tractors, the Moline R cab only saw a production run of 401. The cabs were produced by Stopler, the same company who made them for the UDLX feature earlier. Again, these tractors were considered to be a tough sell because of their hefty price tag and lavish features. It seems that most farmers weren't ready for an enclosed cab, commonly referred to as a 'sissy cab'.
In fact, many features were removed at the time just to make a sale. Notable features included the rear doors which folded in like an accordion to allow the driver to enter and exit. The seat has to pull down in order for this to happen, which means there is not a whole lot of room in the cab. If you are a large individual, you might want to steer clear of this model. However if you appreciate a fine piece of classic tractor history, than this beauty just might be for you. Don't forget to admire the dozen or so pieces of tin used to create the floor.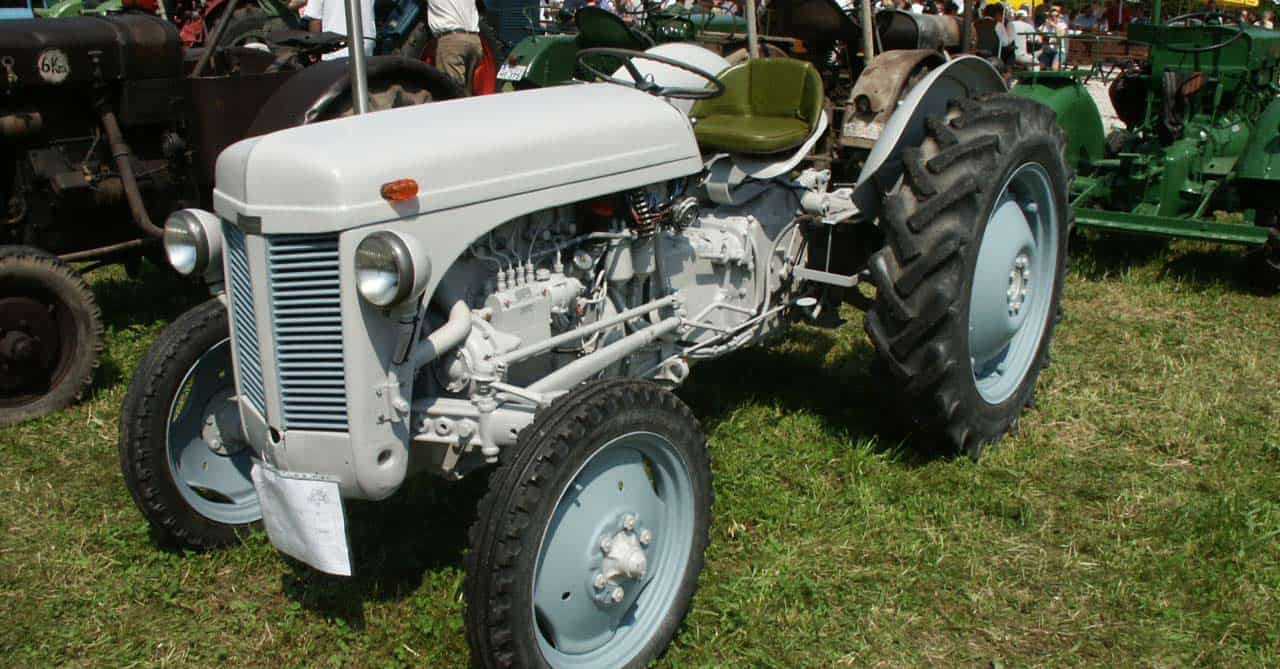 The Ferguson TEF 20 Diesel Tractor was produced from 1946 – 1956 and was known as the Little Grey Fergie.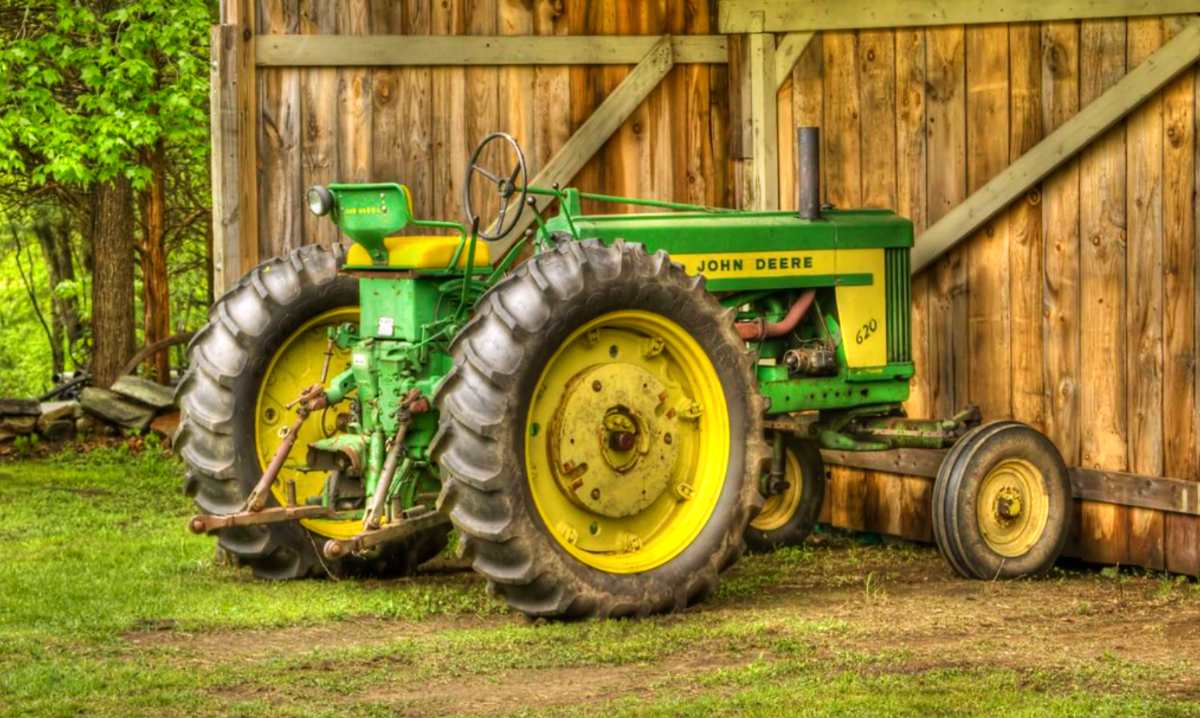 It's no surprise that a John Deere tractor would make this list. From 1956 to 1958, the model 720 became one of the companies most popular sellers. It boasted a five plow power which was unheard of at the time. Essentially, the contractor could replace two tractors since the 720 could plow and disk. It was much better than smaller tractors designed to do the same tasks, and had improved performance to boot.
Beyond that, major improvements were made to the gasoline engines featuring alloy steel crankshaft, better connecting rods, piston pins that were much larger, and a bit of tweaking to improve the cyclonic swirl during combustion. This ultimately yielded much higher RPMs than previous models. With 53 hp over the drawbar, and a 59 hp belt, this was a true farming beast. Today, it is highly sought among collectors thanks to it's reliability and performance and because everyone loves a classic John Deere!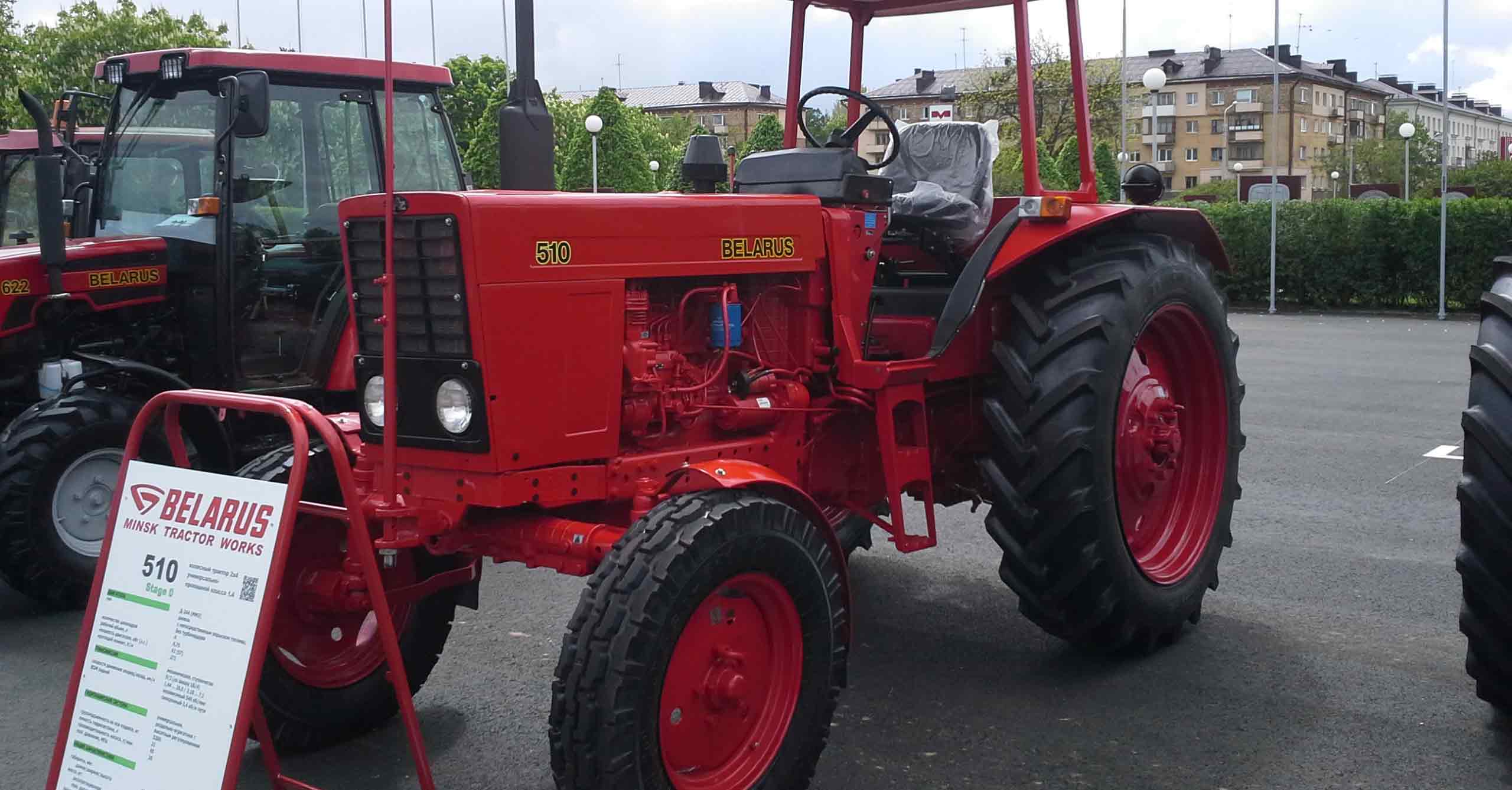 The Belarus Tractor was made at the Minsk Tractor Works in Belarus. Production dates back to the 1950s. Their tractors were simple but reliable.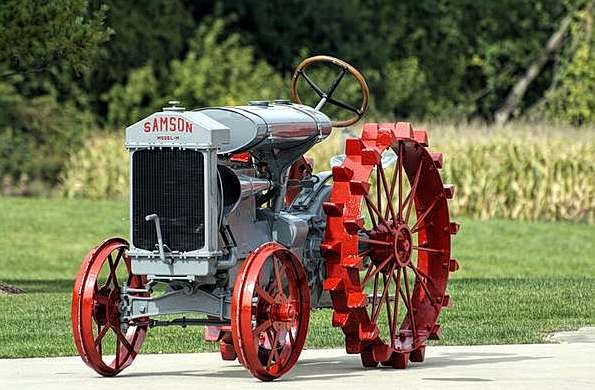 So it seems that Henry Ford would not find himself alone in the tractor market after so many years. Competition began to emerge, and the Samson was General Motors effort to gain some marketshare in the tractor business. It's massive engine produced plenty of power, but it was the rear wheels, studded and offset, that really gained notice.
Designed to work in the sugarcane fields, it would be a nice little experiment for GM. Today, it is highly sought among collectors because of its rarity and form. All metal wheels and solid construction make it a thing of beauty. The oversized steering wheel helps the driver turn the wheels when the fields are rough. And of course, you can't forget the emblem, probably displayed on the front. The name Samson says it all. This tractor was designed to navigate the sugarcane fields with ease, and has become a classic tractor collector's gem.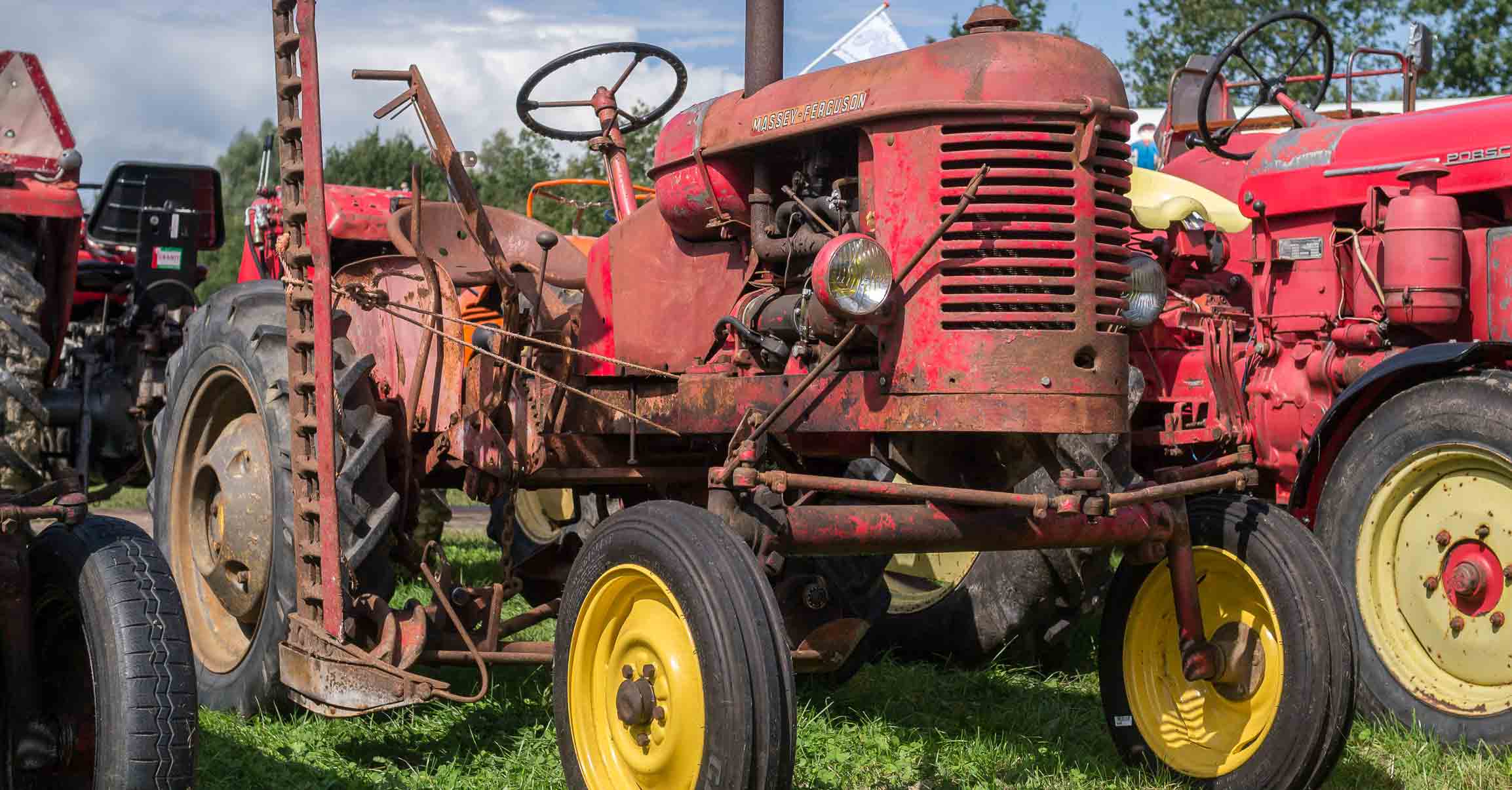 The Massey-Harris Model 25 Tractor was produced from 1932 – 1946 with 14,000 of the first tractors built with a green hue.
Also check out 10 prices for farm tractors at work.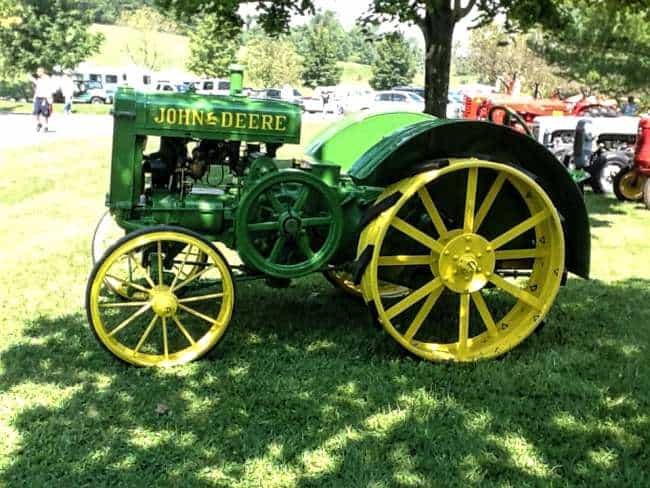 This 1923 tractor by John Deere marked the year where everything changed for the company. For starters, the two cylinder side-by-side motor was completely new and was designed to work with the new chain drive system developed by the company. Of course, the track itself known for its spoked flywheel, affectionately becoming known as a Spoker D. In 1926 a two cylinder transmission would be introduced, but 1923 was a definite hallmark year for John Deere.
If you own one of these tractors you are very familiar with the distinct ladder style radiator and fabricated front axle which set the tractors apart and made them unique. The reason for the design change was simple. The plains in the western and central portions of United States were starting to become the major hubs of production for both the country and the world. That meant better and bigger tractors with more power would be required to turn the soil of those rich, fertile fields. Lucky for us, John Deere responded with their Spoker D and the rest is history.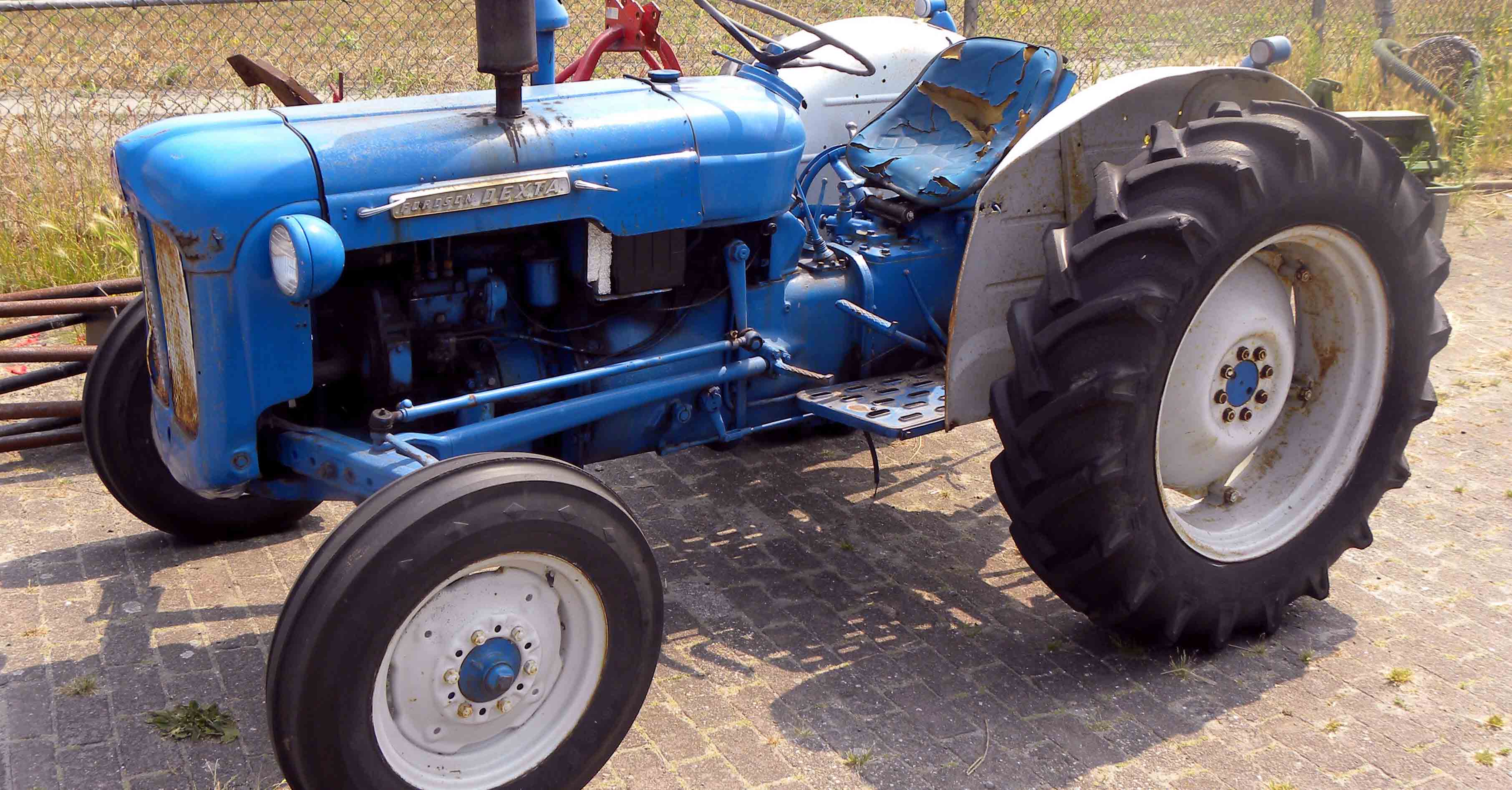 The Fordson Dexta Tractor was produced from 1958 – 1961.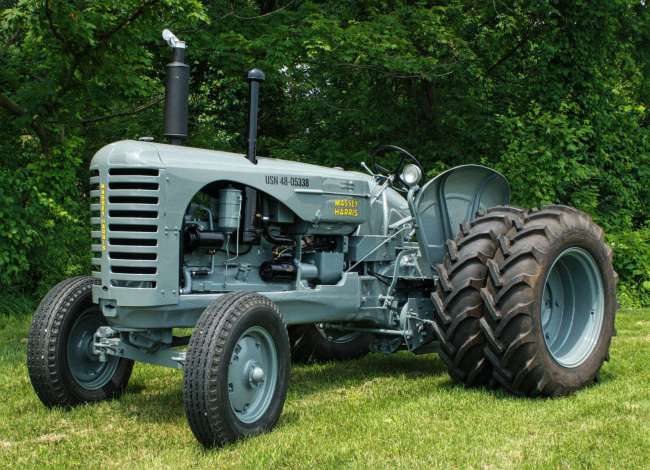 This 1954 beauty is unique for one reason. It was designed and built specifically for the Navy. In fact, there were six models made initially, but only one survived. You are looking at a true piece of American history. The story of this tractor is simple. It began its journey by being shipped to the Miramar Naval Station in 1954.
After its service, the iconic tractor ended up in a naval surplus yard in Stockton, California. It has created quite a stir since it has found its way to several classic tractor shows around the country. It is highly sought after because it is a one-of-a-kind, and it has dual rear wheels. The kicker? It features a Continental 330 in.³ engine. To verify the originality of this tractor, you can always research the serial number – it's 1004 by-the-way. Consider this our way of looking out for you if you ever see it up for auction. It's good to have an authenticated piece of information on hand, right?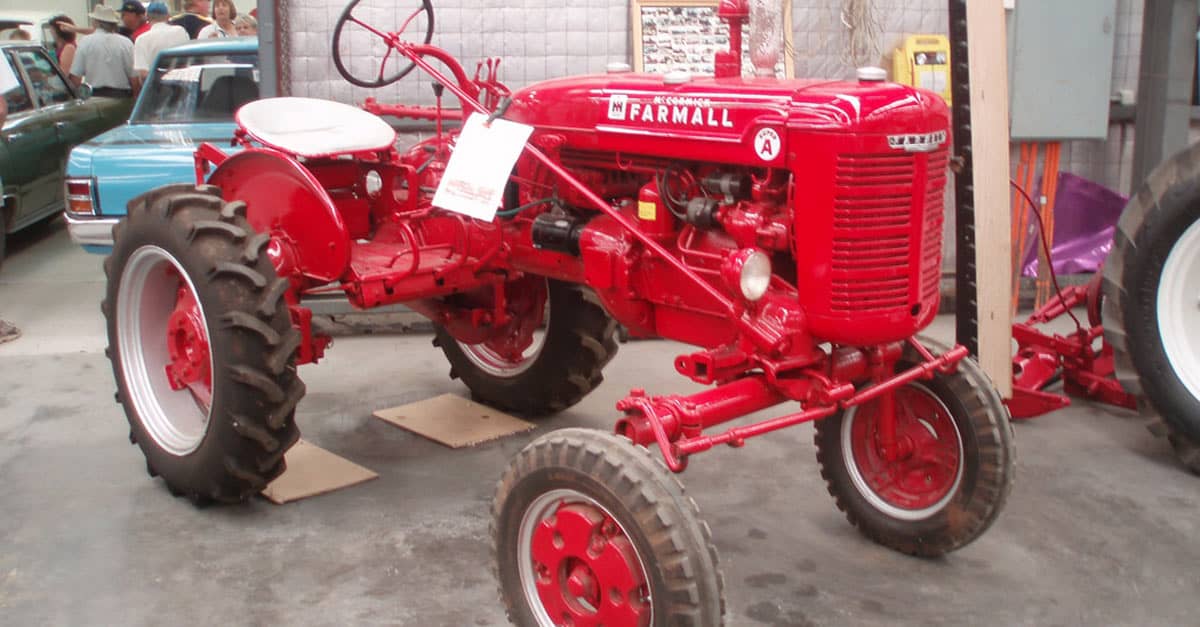 The Farmall Super A was built from 1947 – 1954 by International Harvester. International Harvester made these tractors in 2 main factory locations, Tractor Works in Chicago, and the Louisville Works, in Louisville, Kentucky.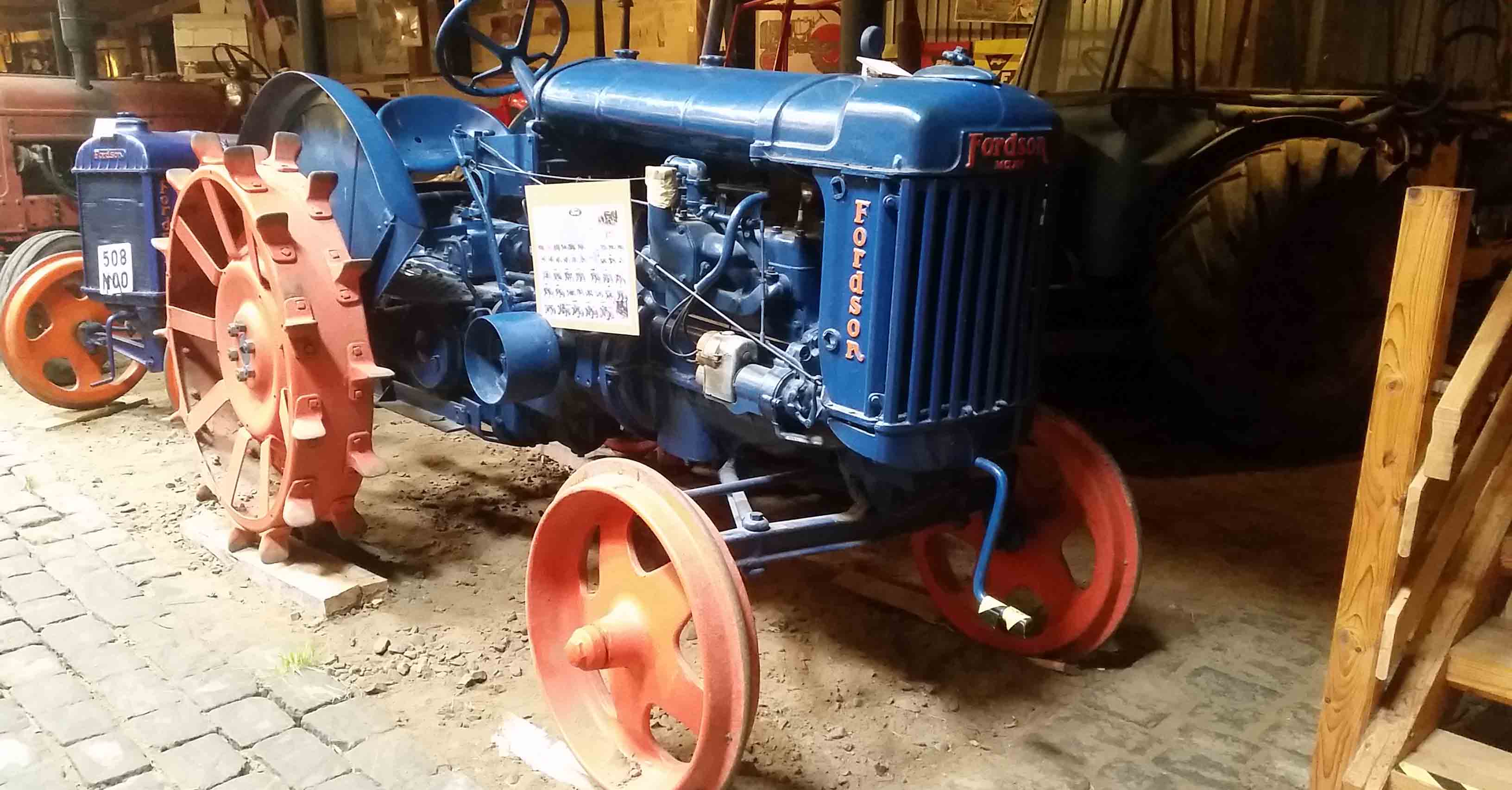 The Fordson E27N Major was introduced to the market in 1945 and was produced until 1952.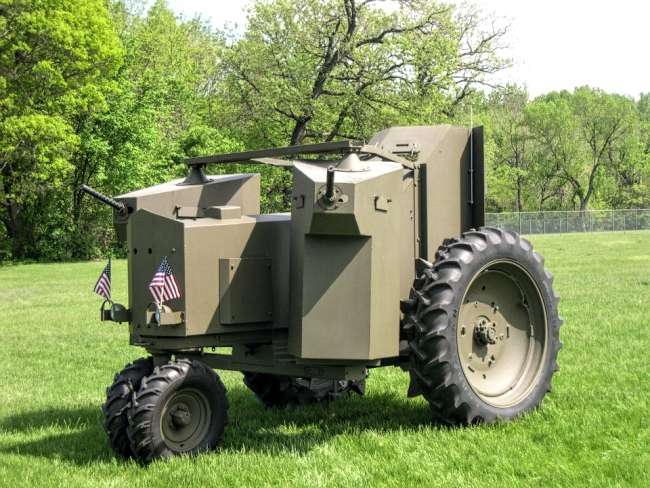 This rare tractor is unique because, as you may have guessed, it was developed for use by the United States Army. During its original production, the idea was to mount a machine gun on top of the tractor base and use it as an aggressive weapon on the battlefield. However, when testing began in January 1941, the tractor performed poorly.
The poor performance was mostly due to the tricycle style steering which made navigating uneven terrain difficult. It tended to bog down in mud and sand and was regarded unsuitable for production. At the recommendation of the Army, it was modified to include a four wheel wide stance, and the machine gun was scrapped. Attention was turned to making the vehicle function as an armored prime mover rather than a machine gun mounted assault vehicle. However the Armored Model A proved to be unsuitable in this role as well and the tractors were sent to scrap. John Deere went on to contribute to the war effort via other efforts. They continue to develop tank transmissions to this day. Thankfully we have master tractor restorers Dr. Leo Milleman, Brian Anderson, Dr. Curtis Clark, Lynn Jorgenson and Paul Lehman who were willing to recreate this unique piece of tractor (and American!) history.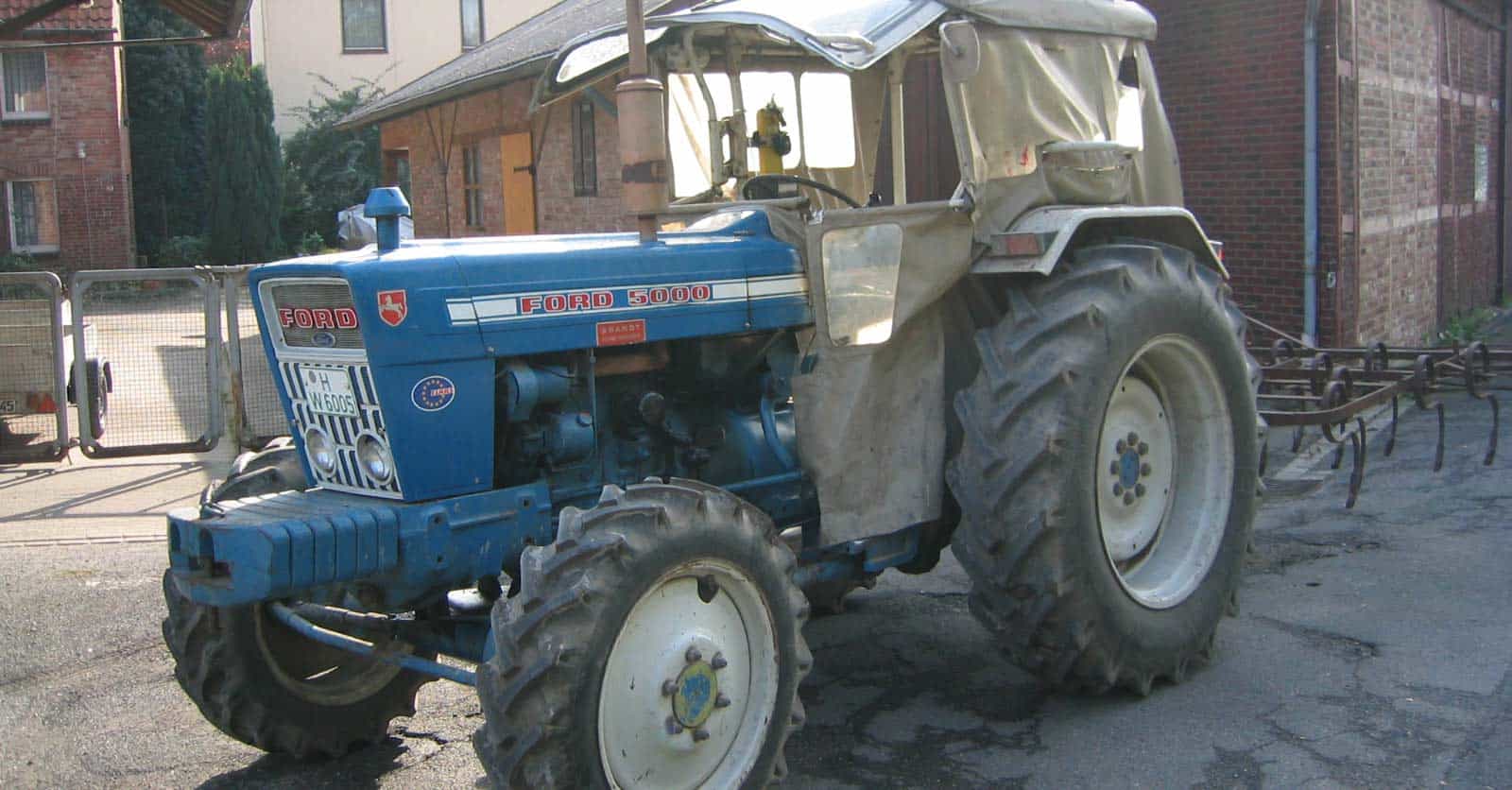 The Ford 5000 Tractor was produced from 1965 – 1976. This tractor sold well in Europe. In North America, the Ford 5000 was named the Ford Major.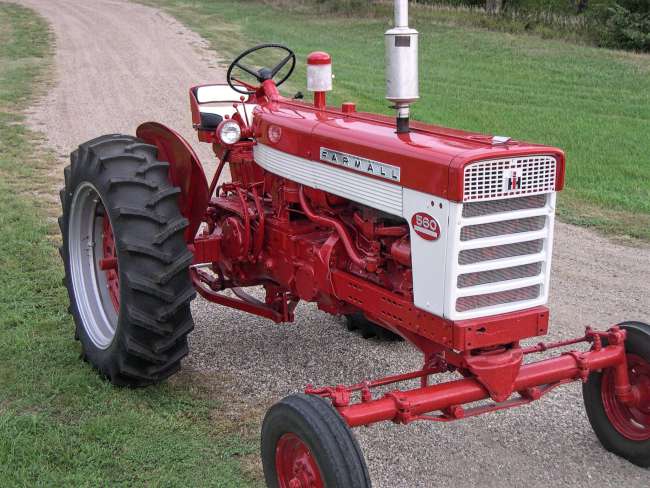 This tractor is a true collectors item simply because it is a model that is quite difficult to come by. Plus, they had performance issues from the beginning, so it probably wouldn't be a working farmer's first choice for daily use. Originally designed to be a row-crop tractor, the 560 had problems upon final production. This was due to one simple fact. The final drive system was simply not strong enough to deal with the powerful engine. It kept failing on consumers who had previously purchased the tractor.
Nothing was suspected because of the brand name. International Harvester was a farming equipment mainstay. Rather than replace the drive every month or so, the company went back to the drawing board completely redesigned the rear end in 1959. They also sponsored a large replacement program for previous buyers who experience difficulty with the drive. The Farmall was still impressive for its time, featuring a manual racking Pinion steering system with optional hydrostatic power. It also features independent disc brakes and an open operator station.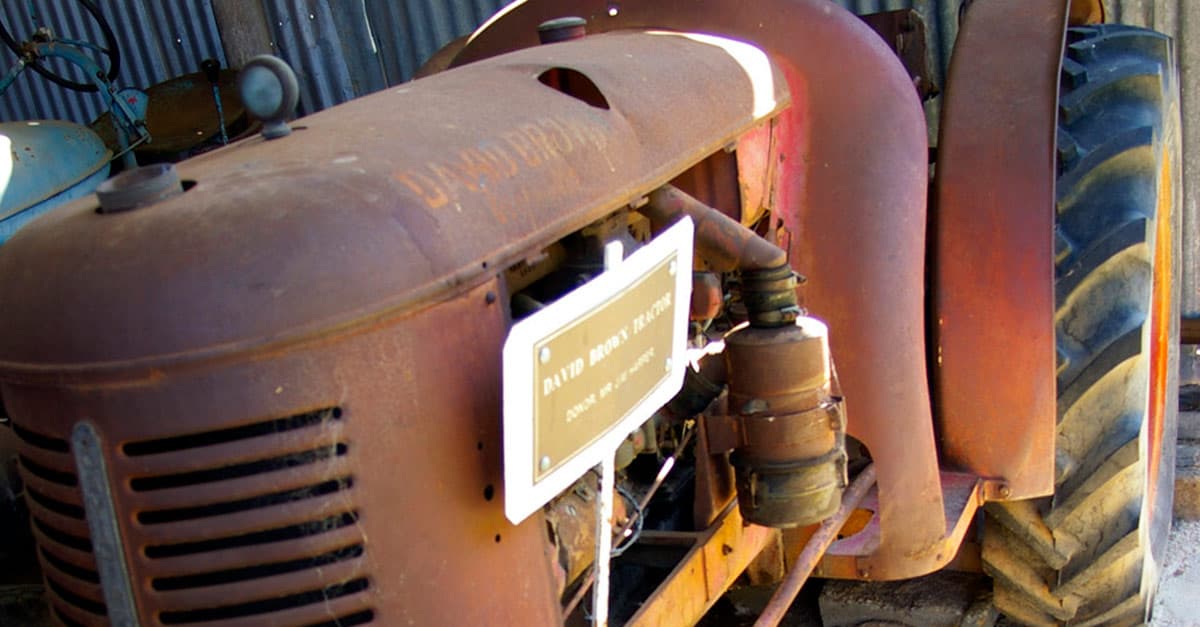 The David Brown VAC 1 C Cropmaster Tractor was one of the more popular David Brown tractors. 59,800 models of this tractor were manufactured and sold.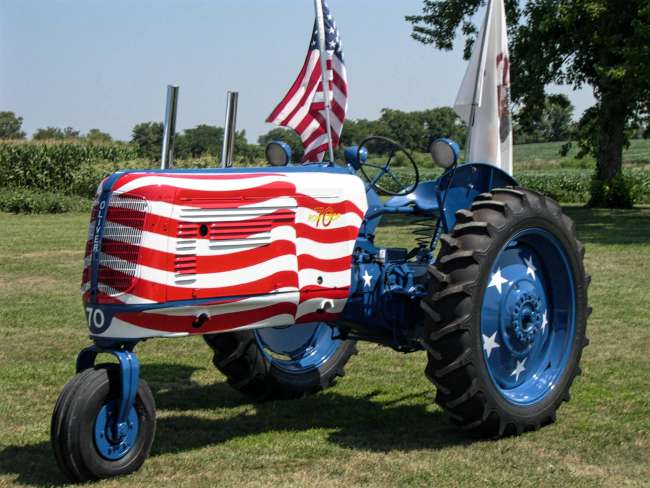 The Oliver 70 is a classic beautiful tractor. It was produced from 1937 up until 1948. The tractor could be configured in a row–crop configuration that supported either single or dual front wheels and an adjustable wide front end. Other configurations were available for industrial, orchard and standard use. The tractors were produced in their trademark green and yellow colors with red wheels.
However, those sold in Canada sported a red coat of paint and came with wheels that were cream-colored. They were also marketed and sold under a different brand called Cockshutt. Early ads for the tractor posted its capabilities. The slogan was "Power when you want it – power when you need it – power to help put in crops when field conditions are right and time and help are limited." Obviously, this tractor was designed to be a great aid to the farmer and they were. That's the reason they are a classic today.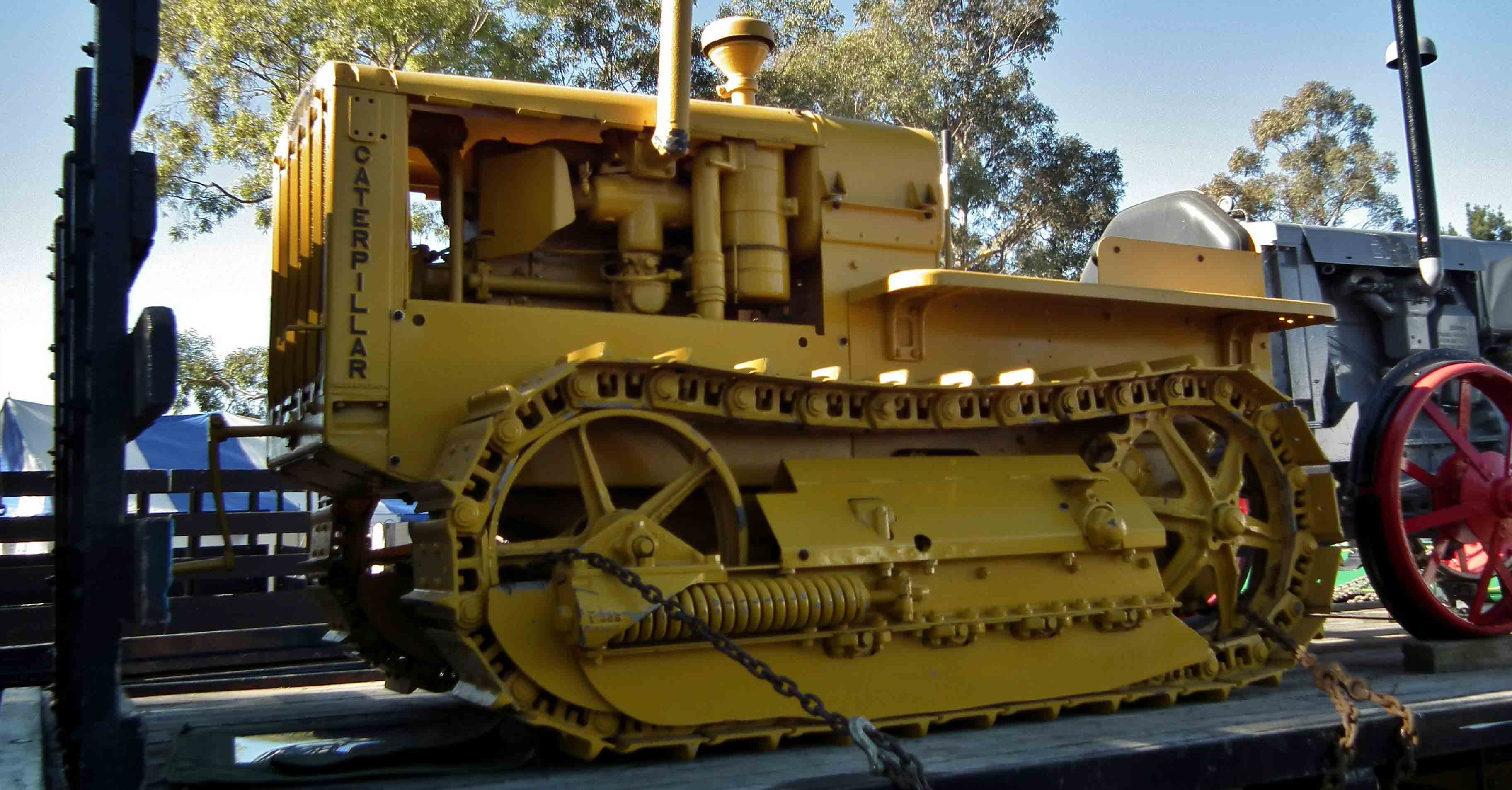 CAT Inc or Caterpillar Inc has had a history of designing and producing amazing tractors. This is one of their early tractors.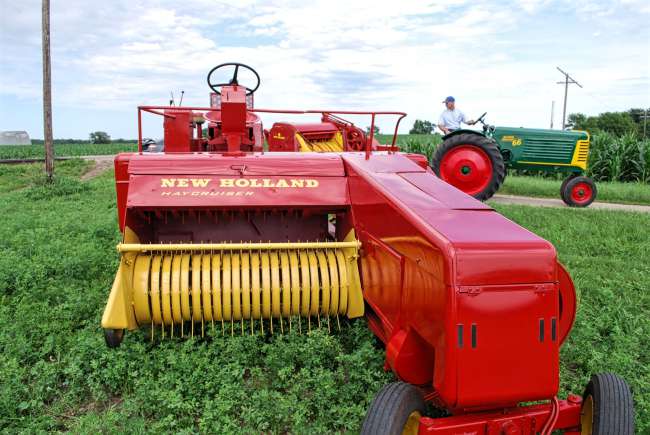 This hay baler is a classic New Holland tractor. Marketed as a "Hay Cruiser," this particular 166 model was unique for one reason. All of the 166 tractor models were developed with a narrow front end and outfitted with 2 cylinder, Wisconsin engines.
Obviously, one engine was used for driving the tractor, while the other was used to operate the baler. They were manufactured from 1956 to 1957, with a newer 1280 model hitting the scene in the early 1960s. However, if you can find one of these beauties, you will have stumbled upon a very classic piece of farming history. It might be worth it to scoop it up and start painful restoration, just like Paul Lano of Minnesota did for this one!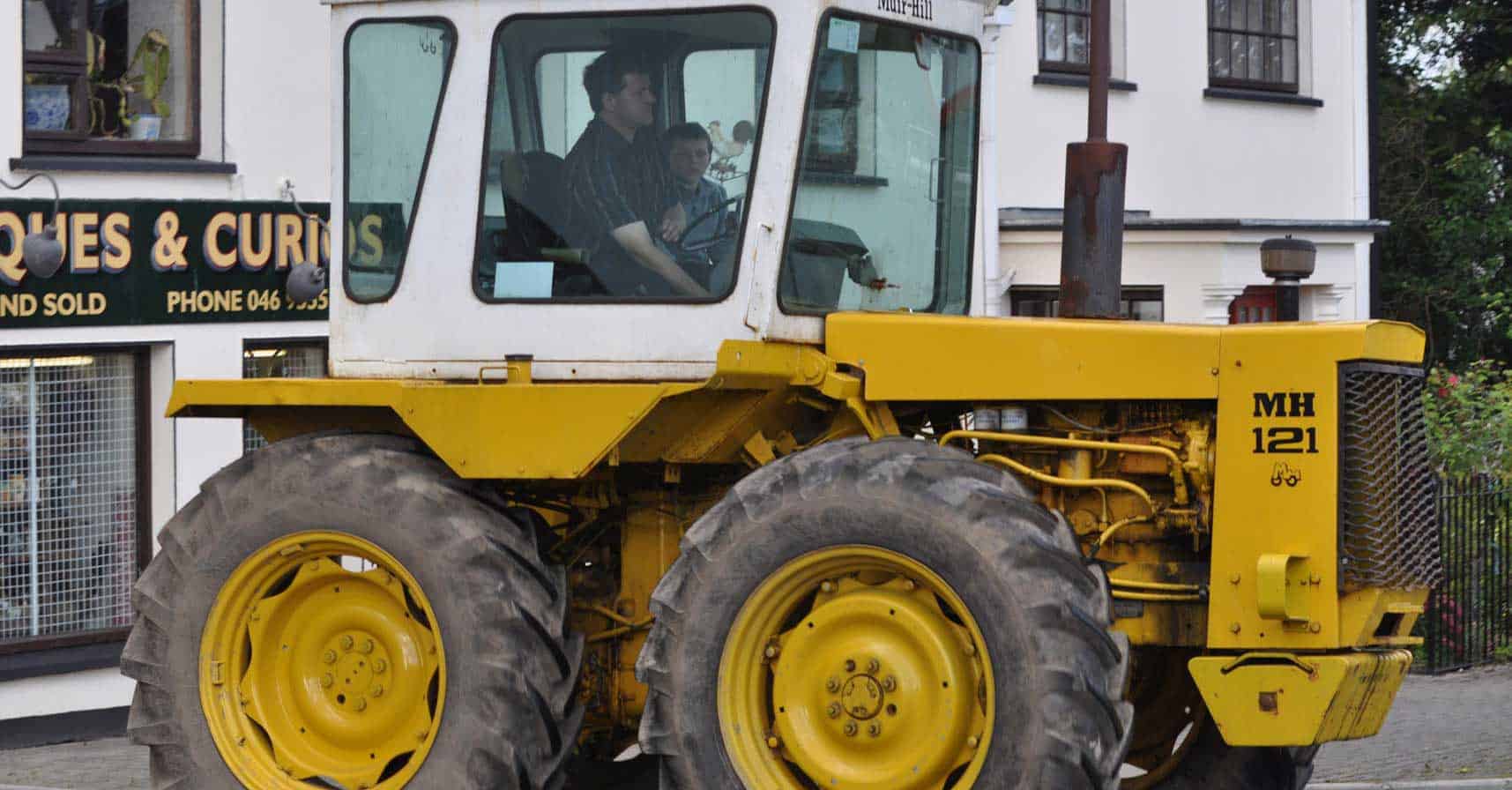 The Muir-Hill 121, also known as the Muriel, was a British tractor produced from 1972 – 1983. It was manufactured in a factory in Manchester, England.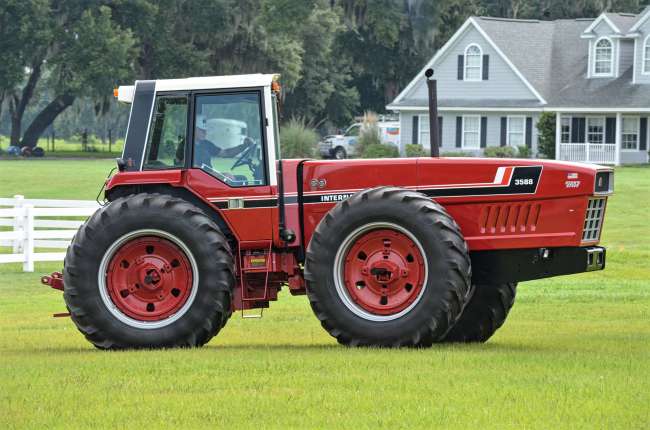 This International Harvester 3588 classic tractor is a pure beast. It was developed by International Harvester because there was a desire for tractors with massive horsepower, increased maneuverability and less soil compaction. It is a four-wheel-drive tractor but is known as a "2+2" model simply because of its parts.
It's actually the result of joining one two wheel tractor to another. In fact, you actually steer the tractor by pivoting its front half. The square, box design makes this one pretty easy to date. It was produced from 1978 to 1981 and featured things like windshield wipers and air conditioning cabs. This was a tractor that would be used by an all weather farm. Also, it came with extra wheels that could fit either the front or rear axle depending on the needs of the operator. Massive power, and versatility make this tractor unique. It is definitely a classic, but one that is still widely used today.

The Field-Marshall is a British Brand of farm tractors manufactured by Marshall, Sons & Co. of Gainsborough, Lincolnshire in the UK.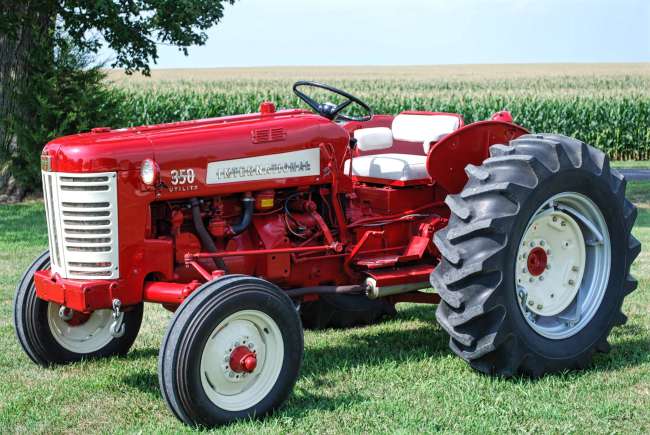 This classic tractor is often confused with Farmall profiles. The two are similar, yet there are definitive differences between the International Utility 350 and it's easily mistaken cousin. For one, the serial numbers on the series begin with 501 and increase according to how many were produced in the production run.
So, if you have tractor number 508, then you have the eighth tractor produced in that series. Other features include things such as how the operator seat is positioned. It sits very low and the driver actually straddles the transmission. It features 24 or 28 inch rear wheels, coupled to the axle flange with massive lug bolts. Other telltale signs are the location of the hydraulic ram in relation to the drawbar, etc. Many enthusiasts initially disliked the fact that the tractor does not work well with a three-point hitch system, but an aftermarket conversion kit always makes this a problem solved. Bottom line, if you're looking for a classic tractor that is personable and adorable, you can't go wrong with the International 350 Utility tractor. They don't make them like they used to in the 50s anymore!

The Allis Chambers D21 was one of the more popular muscle tractors of the late 1960s. This tractor once sold for &33k at an auction.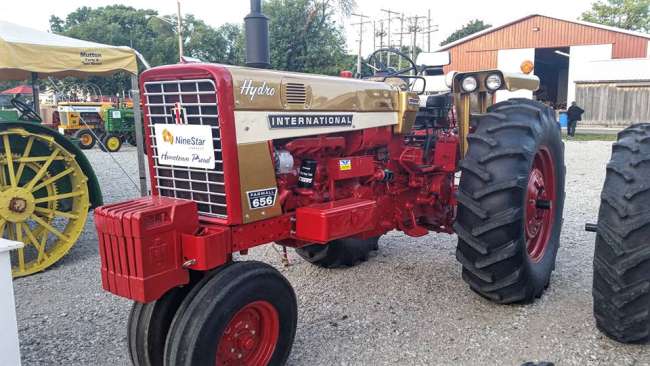 In the mid-1970s, International Harvester decided to run a new promotion. They outfitted tractors with a golden hood and sold them to their dealers. These became known as Golden Demonstrator models. The gold color was used for two reasons. Number one, it was a standout color. Everybody equates wealth with gold.
If you want the best tractor then you want to get the one with the golden hood, right? Second, it was a color that was readily available. Most indications seem to hint at the fact that the paint color was used because it was already a huge part of International Harvester's truck division. With so much gold paint on hand for semi trucks, using a bit to paint for a few tractors would not be a problem. The reason for the gold color is what really sets this tractor apart as a classic. It was used solely to promote international Harvester's hydrostatic drive system. Of Course, in time these would be sold as newer tractor models and renovations would take center stage. That instantly catapulted the old Demonstrator into the category of classic tractor. If you are a true enthusiast, you might want to hunt down one of these and add it to your collection.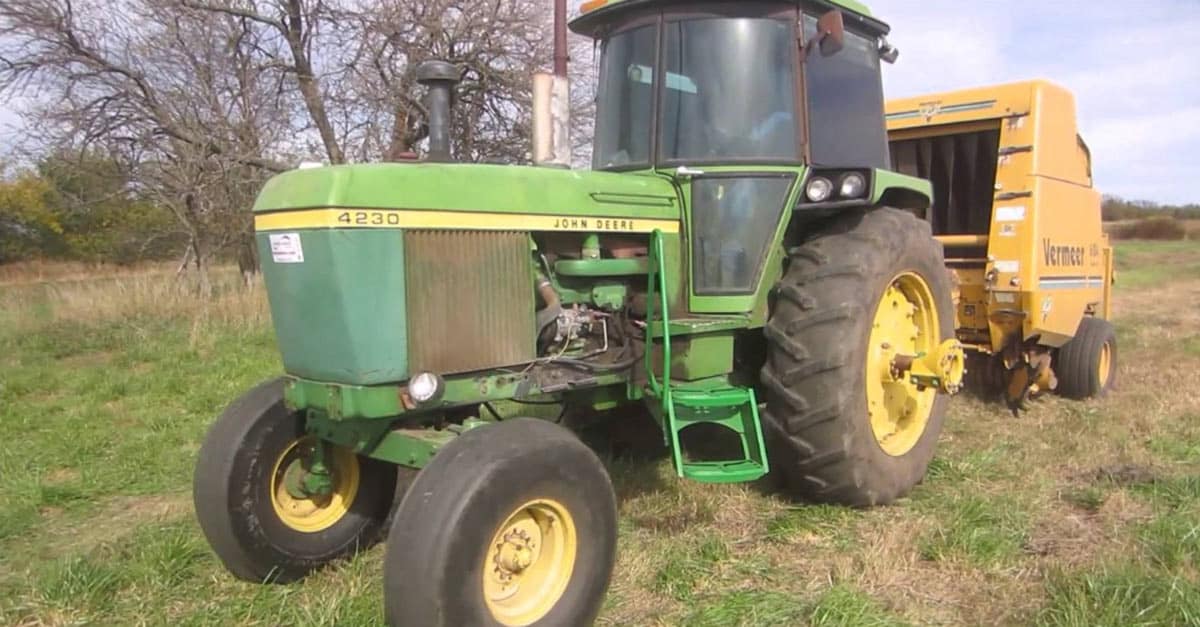 The John Deere 4230 was a popular replacement for the John Deere 4020. This was the final tractor that was produced at the John Deere Waterloo Factory that had a tricycle option.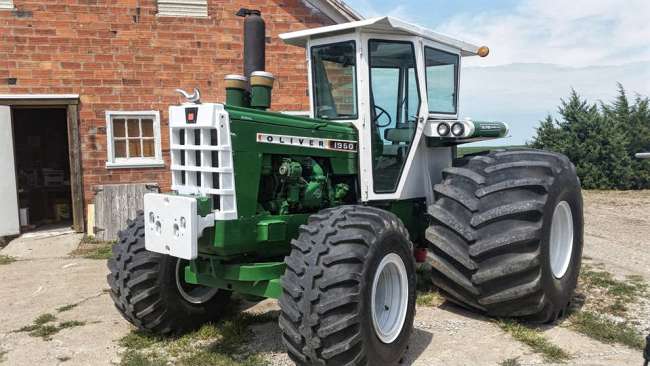 This old tractor is a rare gem and is part of the Zakovec collection in Lincoln, Nebraska. The 1950–T models were actually introduced in the mid 1960s. They made their debut at the "Growing O" assemblies as a new production model. Earlier models featured a distinguished in-line pre-cleaner. The last run of production was in 1969 which still used the same single pre-cleaner used in 1955 models.
What set this Oliver apart from other tractors in his class at the time? Well, for starters it had one of the best power shifts in the tractor industry. Second, you had the choice of adding vendor fuel tapes, or telescopic steering, full power steering, and incredible weight distribution. The main complaints for this model was the motor. The Detroit engines were quite loud, so much so that engineers went back to the drawing board to turbocharge it a bit for increased performance, fuel economy and power. This decreased the engine noise a bit, but the main aim here was to reduce production costs. Overall, it was a powerful tractor that could generate somewhere between 142 and 150 hp without so much as skip. If you have one of these old Olivers, you have a true piece of farming nostalgia.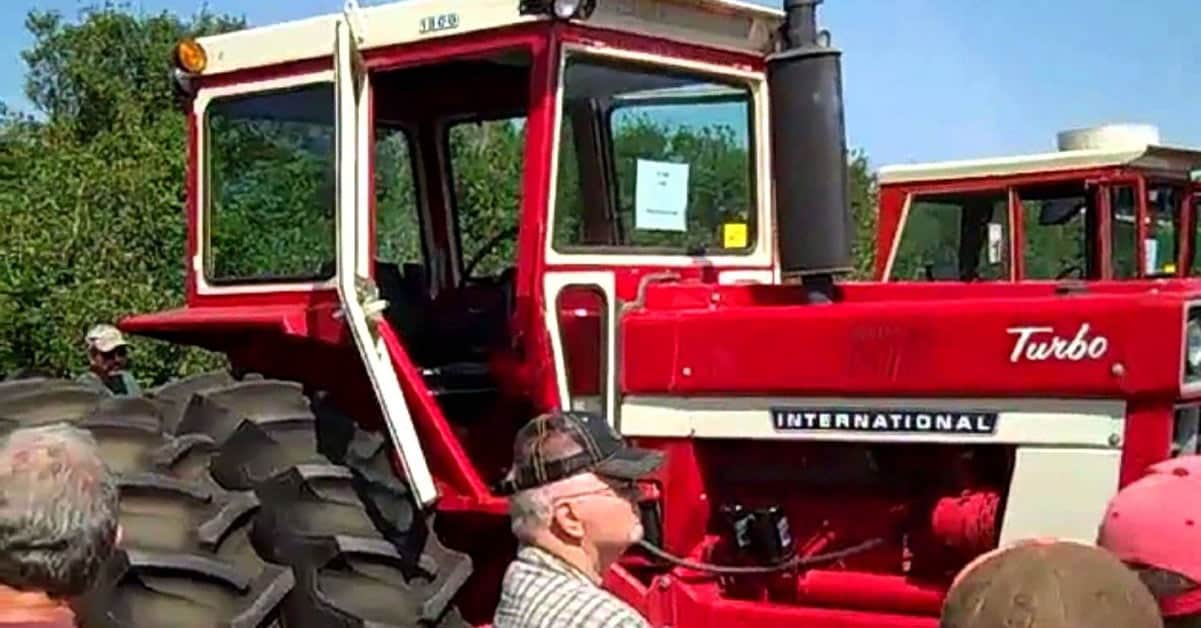 The 1975 International 1566 was a popular tractor for tractor owners back in the 70s.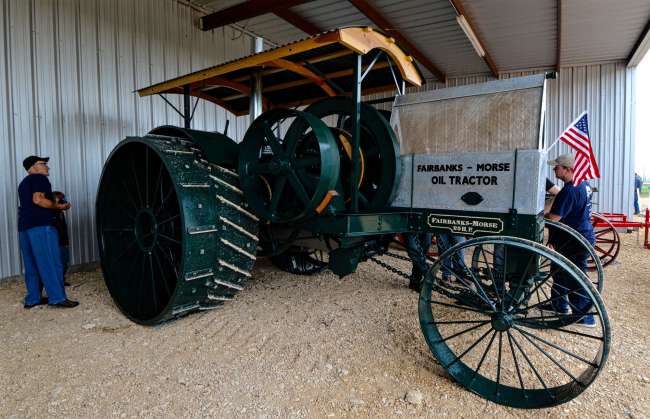 When two Fairbanks Brothers, Erastus and Thaddeus, formed their own company in the late 1800s, they probably never imagine what it would grow to encompass. Two decades later, their young apprentice Charles Morse would join forces with them to create the Fairbanks, Morse & Company based out of Cincinnati.
They're prized design, is what you see pictured here. Making its debut in the year 1910, the 15-25 sported a massive single cylinder engine with a low tension ignition system with screen cooling. Two years later, a two cylinder engine was introduced and other modifications and improvements would be made such as mud guard additions, performance, etc. The engine had to be hand cranked in order to start up, which is still a thrill to see in person. If you can get your hands on one of these don't let it go, because I can assure you the next guy won't!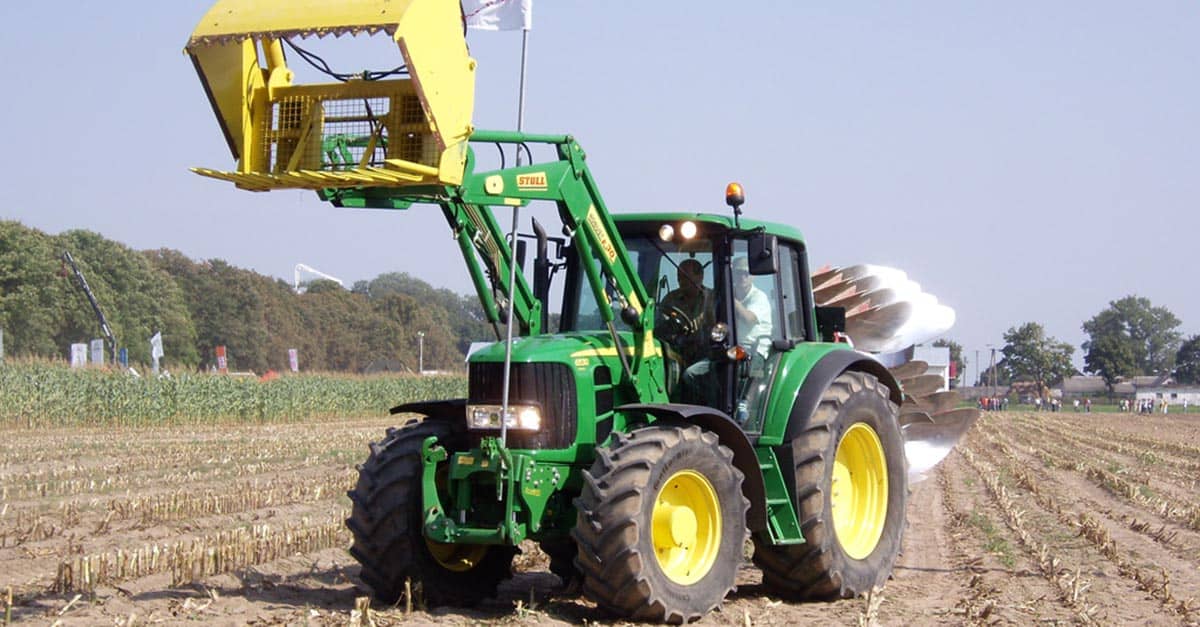 The 1972 John Deere 6030 was a popular big-block tractor that was produced in the John Deere Waterloo Factory.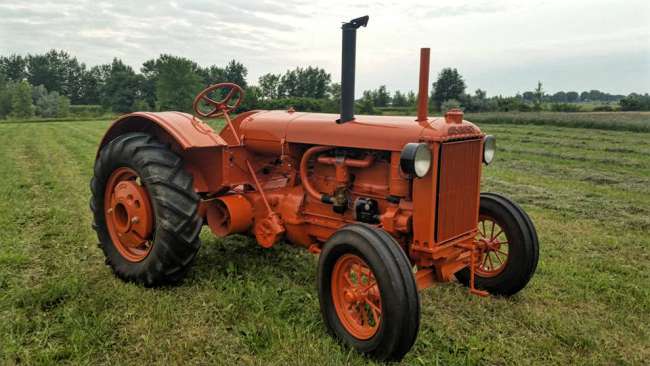 These old tractors actually began with a 10–18 model that was produced in 1910. Time and design improvements would ultimately result in what you see here, the 25–40. It was introduced in 1930 and was considered to be the final rendition of what was known as the model E series.
This series was one of the more successful models for Alliss-Chalmers. It was outfitted with the same engine used for the 20–35, but the speed was increased to 1000 RPMs and the bore increased slightly to five. Just over 1,400 of these were produced, so finding one can be a bit tricky. They would ultimately be replaced by the Model 8, which in time would prove to be largely regarded as unsuccessful. The model was a performer. Bottom line, if you can find this Allis-Chalmers classic, lock it away because you have a true tractor treasure on your hands.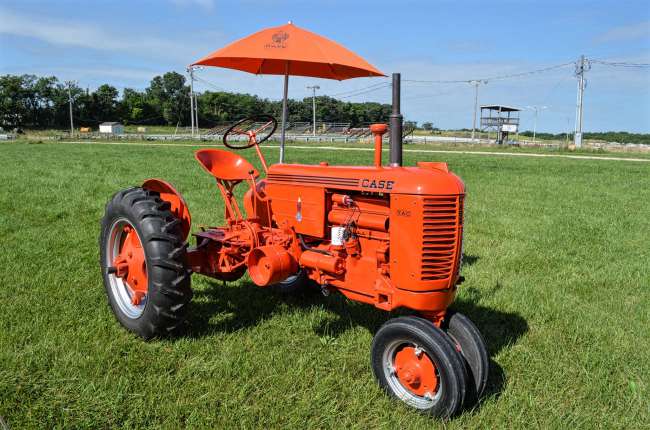 No true classic farming tractor list will be complete without an appearance from Case. They are an agricultural mainstay. This particular tractor was produced in 1942 and replaced the V series. It features dual front wheel tricycle steering, as we've seen in other Oliver tractors and International Harvester models.
However, what makes this tractor unique is that this was the first series to use Case's patented Eagle hitch and hydraulic lift system. It wasn't available in the 1942 version you see here, but would be introduced during the series run in 1949. Also, all tractor engines made after 1947 for the VA series were produced by Case itself. Up until then, they were outsourced to Continental motors. The new plant at Rock Island was finally tapped to cover engine production and resulted in keeping all design elements in house. This Case tractor has such a rich history, no wonder it is a classic.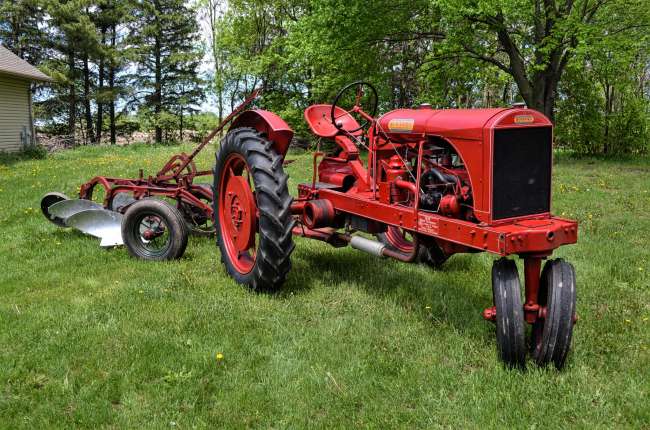 Who knew that Sears and Roebuck would market a successful tractor? Well, if you were alive during the 1930s you would not be surprised. They kept trying their hand and it took a few years for them to get it right. Finally, in 1938 and they hit their mark and produced an economy tractor that was workable.
Unfortunately, it also had many flaws such as the steering shaft connected to the open gear steering. Furthermore dust and dirt would collect on the open gears which compounded the hard steering issue. However in 1939, they finally got it right and this is what you see in the picture. An economy tractor, outfitted with tricycle steering made it capable of doing just about anything you need to on the farm. In fact, the one you see pictured here has a plow attachment with it. It was marketed as a tooth out tractor that you could purchase for the cost of a one file tractor. They were spot on too, it sold for a measly $495.