We all know these exist – it's nothing new. But there's something about seeing the actual price tag next to a vehicle that is simultaneaously sickening yet exciting. It starts relatively normal (if by normal we mean the price of a house) but by the end of this list you are going to be shocked at how much one car can cost. Hint: it's probably more than you will make in a lifetime.

Bentley Bentayga
Starting Price: $229,100
A stunner to start off the list. How beautiful is this! The Bentley Bentayga is a luxury SUV that released in 2016. This vehicle was manufactured at the Volkswagen Zwickau-Mosel plant then assembled at Bentley's Crewe factory. It costs a cool 230K which is pocket change, right?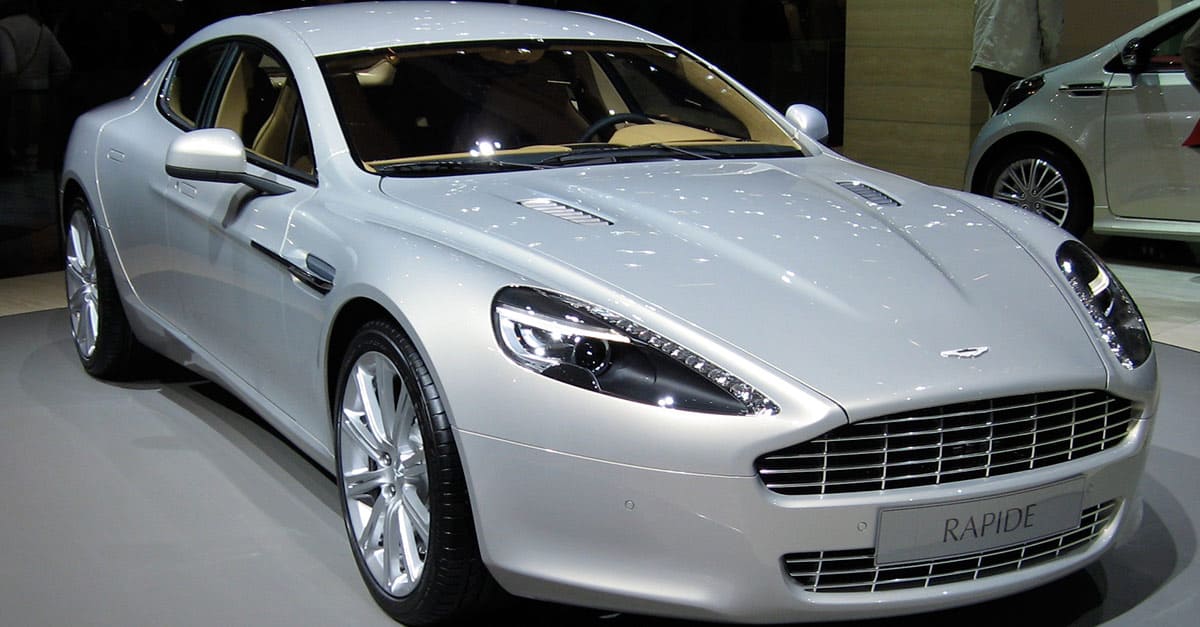 Lamborghini Huracan 610-4 Coupe
Starting Price: $238,600
The Lamborghini Huracan debuted at the 2014 Geneva Auto Show. The car has 610 metric horsepower and 4 wheel drive. It won "The Supercar of the Year 2014" by automotive magazine Top Gear.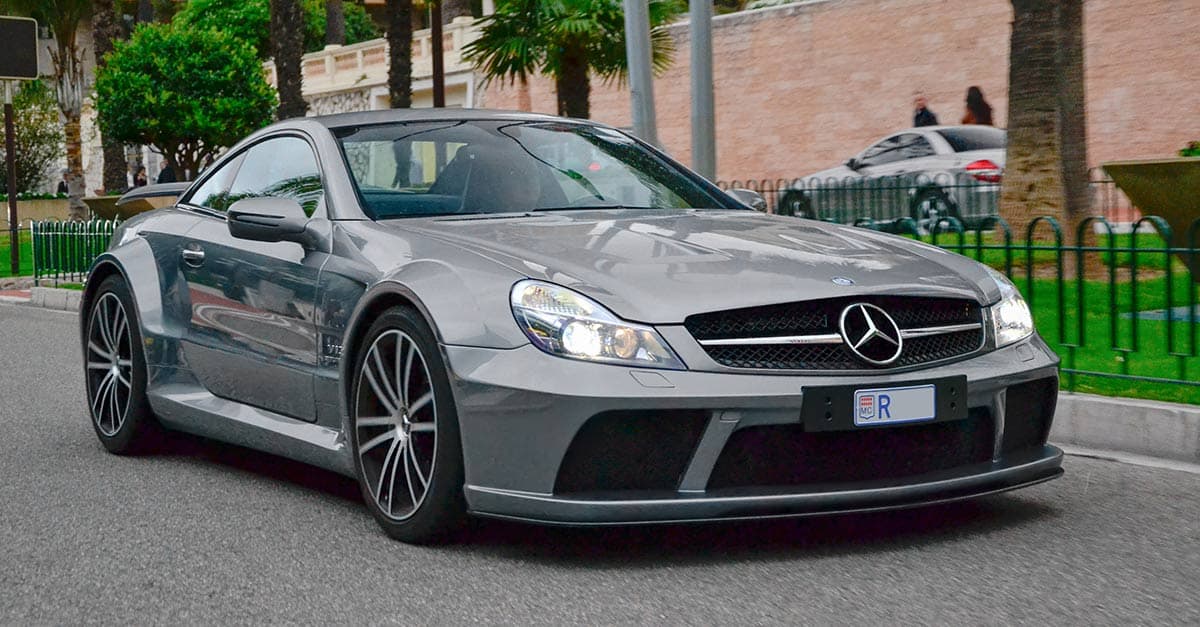 Aston Martin Rapide S
Starting Price: $204,950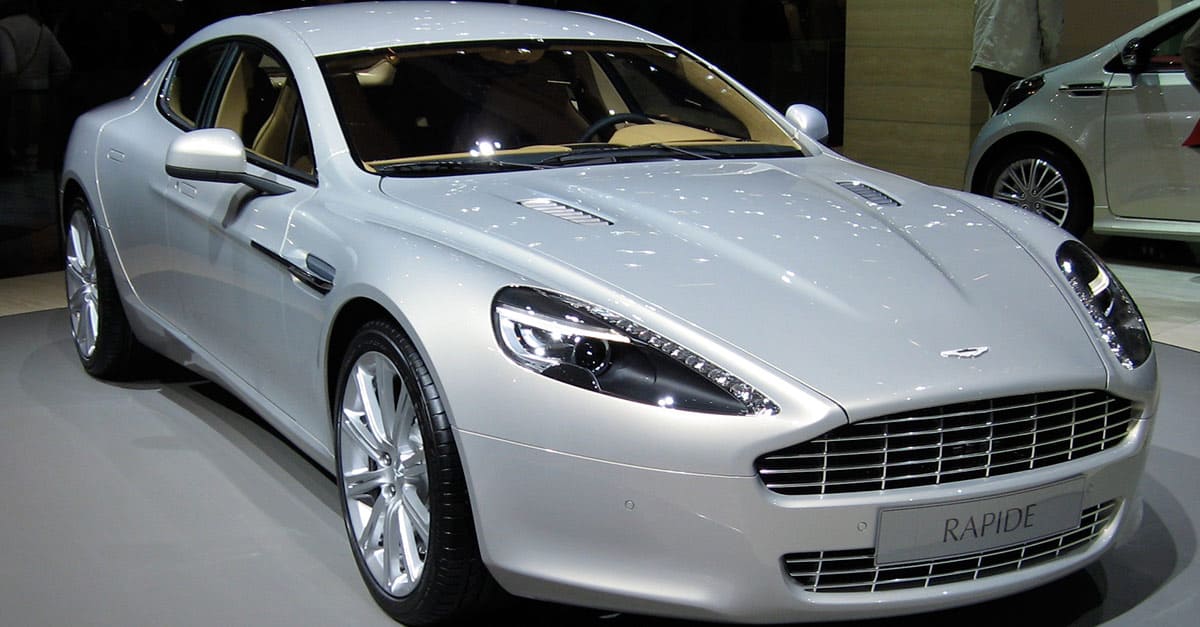 The Aston Martin Rapide is a 4-door sports car that was introduced in 2010. It was presented as a concept car at Detroit's North American International Auto Show in 2006.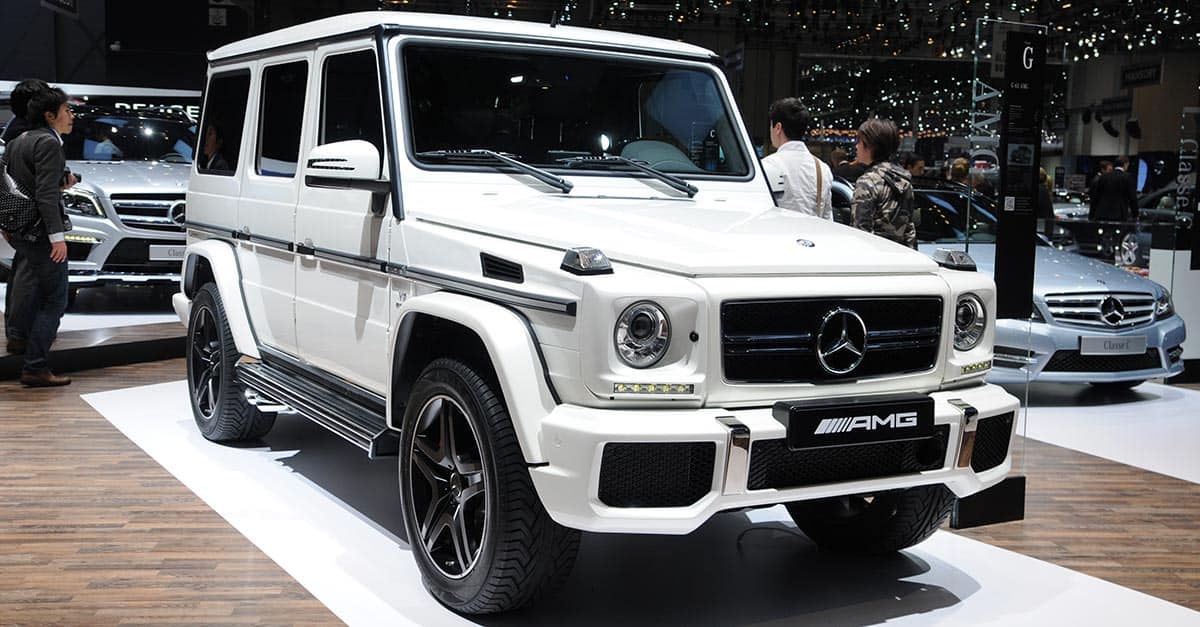 Mercedes-AMG SL65
Starting Price: $220,775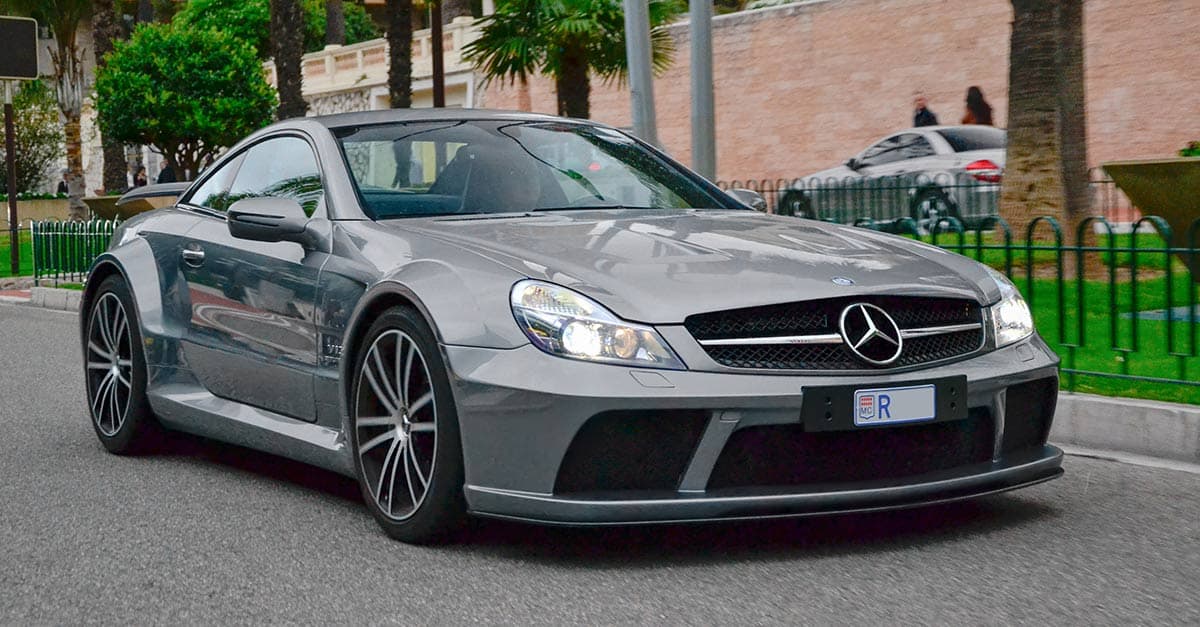 This AMG has a 6.0-liter twin-turbo V12 that makes 621 horsepower and sends the SL65 to 60mph in 3.7 seconds. It's also a convertible.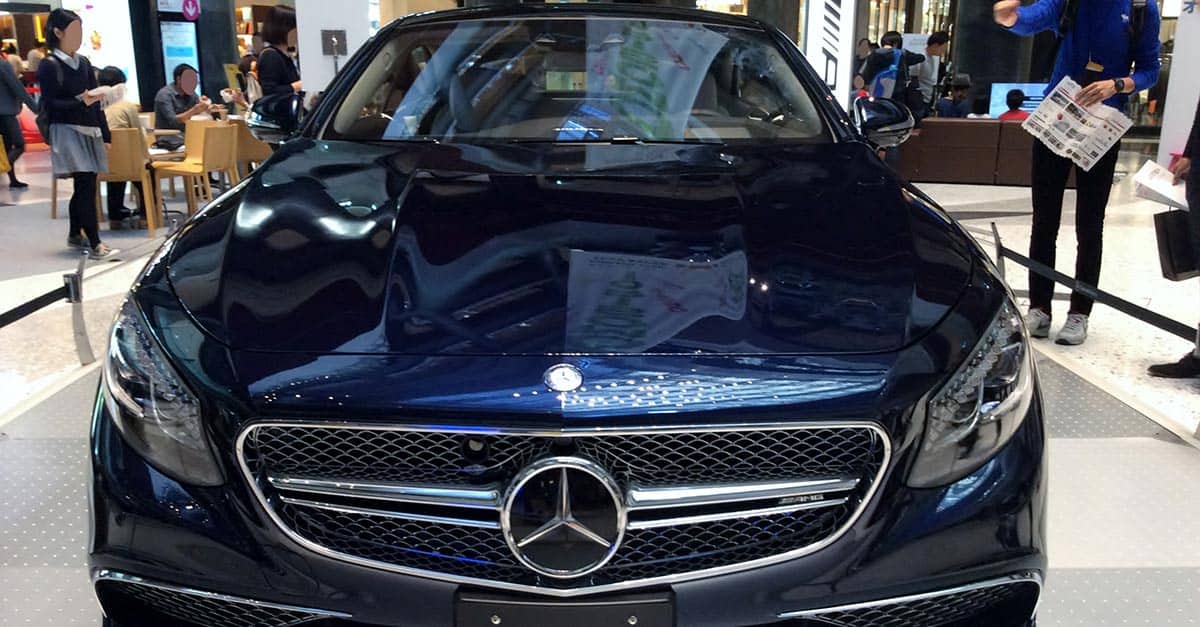 Mercedes-AMG G65
Starting Price: $222,700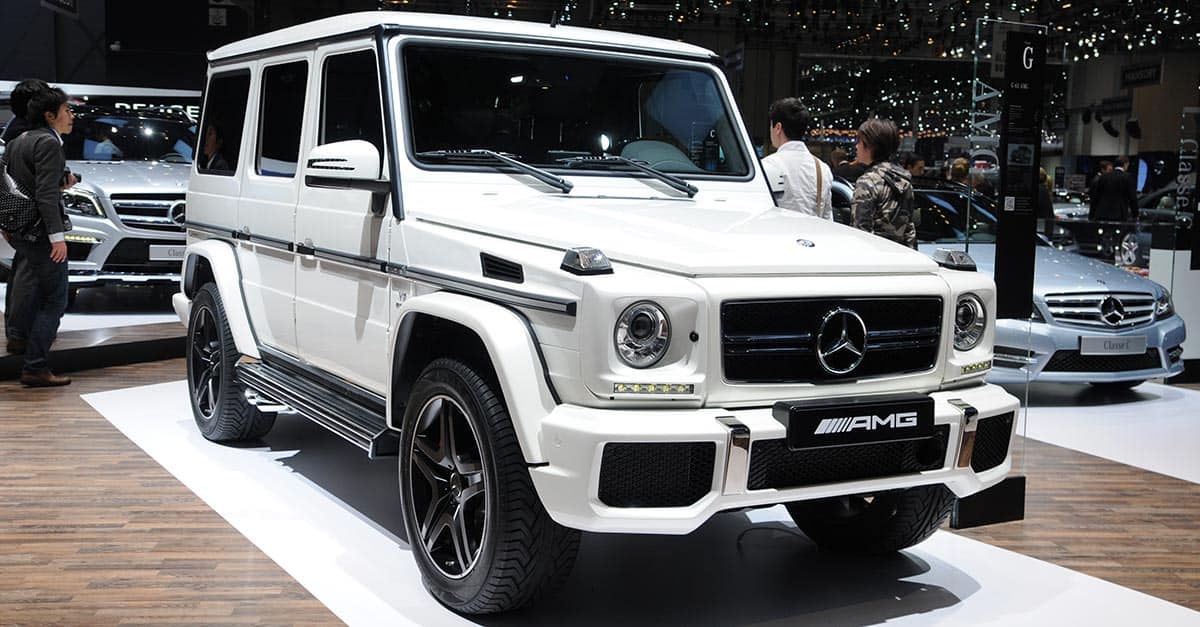 The Mercedes-AMG G65 is a luxury wagon with a V12 biturbo engine.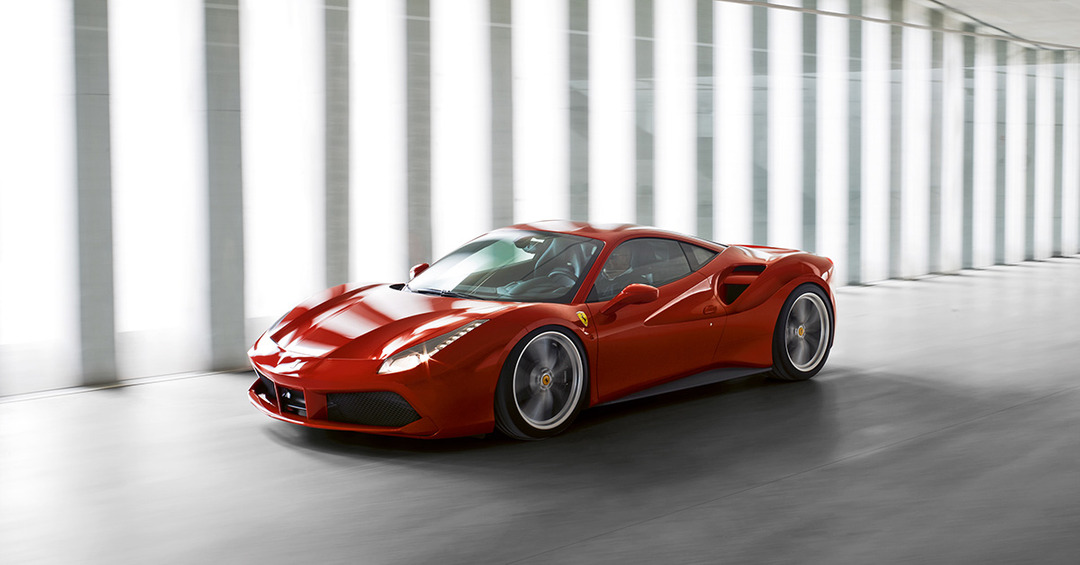 Mercedes-AMG S65 Coupe
Starting Price: $236,250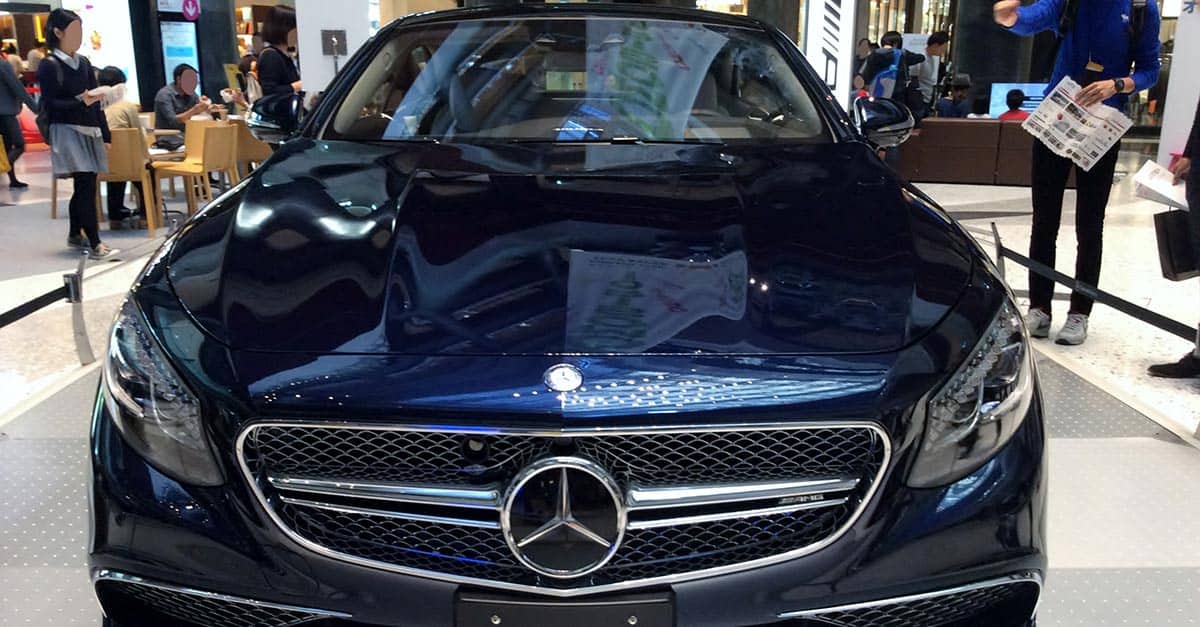 The Mercedes-AMG S65 Coupe is a luxury car with a fast kick. It has an AMG 6.0-litre V12 biturbo engine.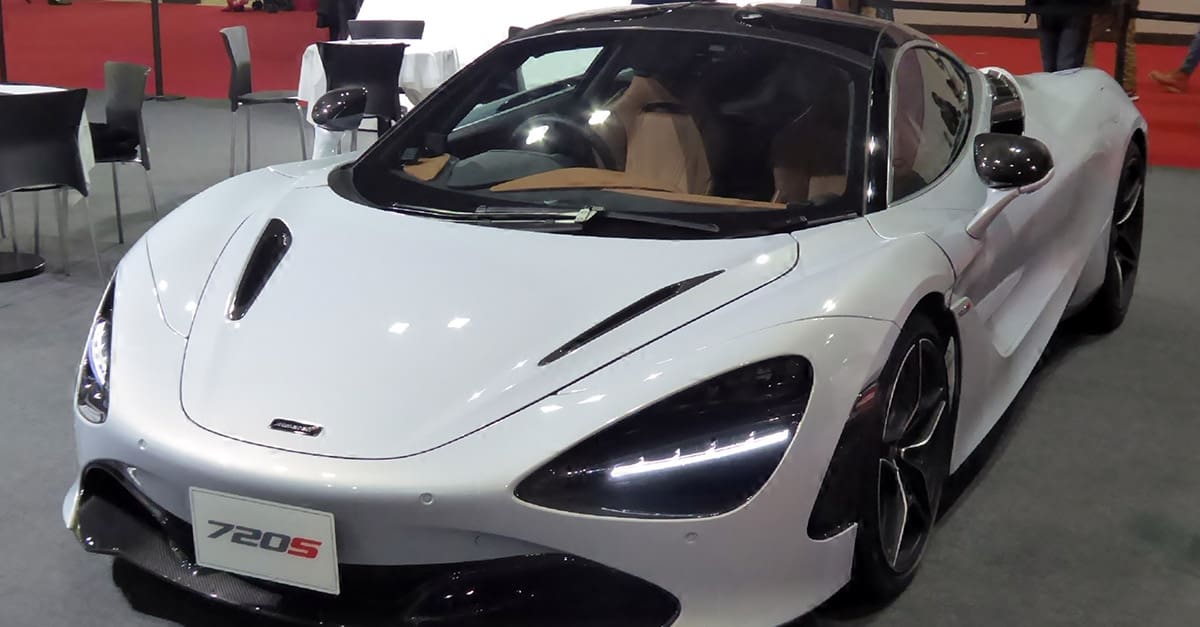 Ferrari 488 GTB
Starting Price: $252,800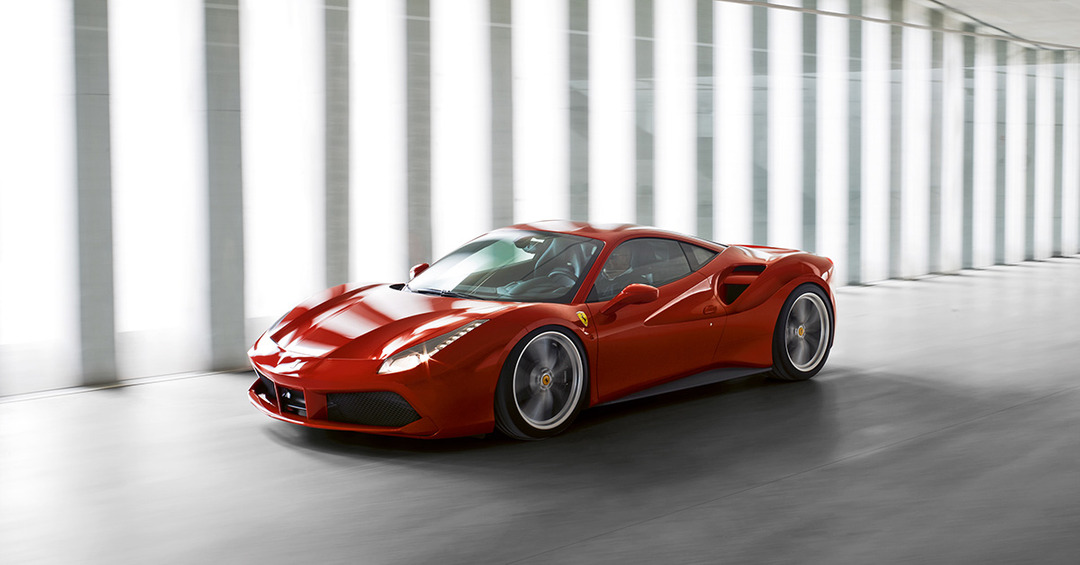 The Ferrari 488 is a sports car introduced in 2015 which was a big update from the 458 with exterior and performance changes. The 488 GTB won "The Supercar of the Year 2015" by Top Gear Magazine, and Motor Trend's 2017 "Best Driver's Car".

McLaren 720S Coupe
Starting Price: $288,845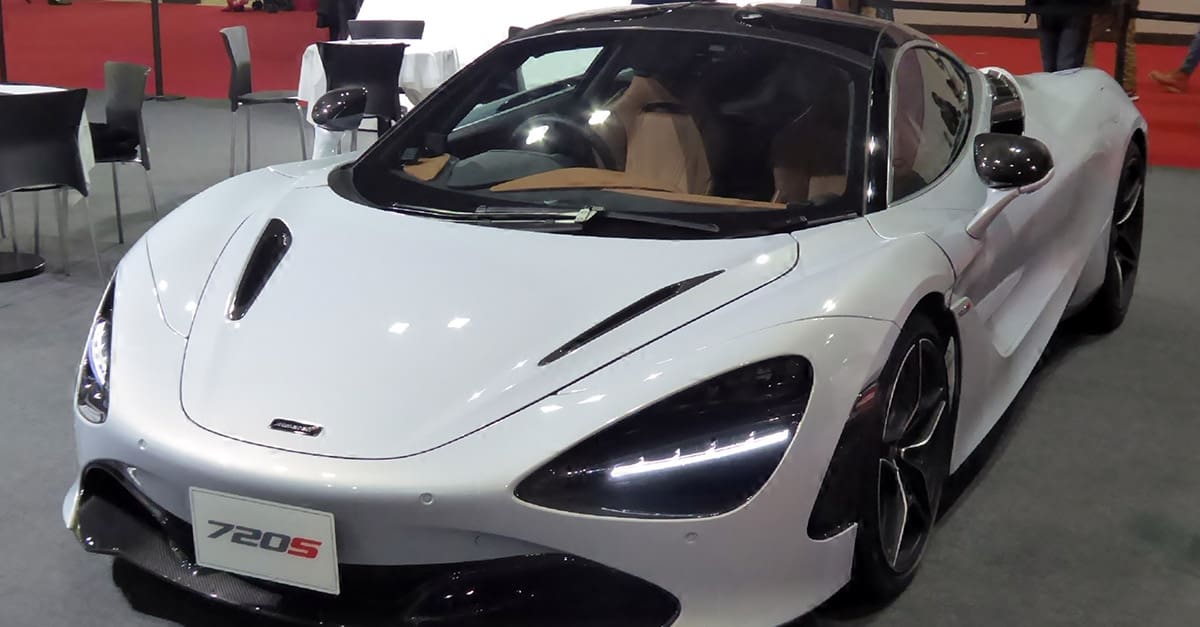 The McLaren 720S is a British ports car that debuted at the Geneva Motor Show in 2017.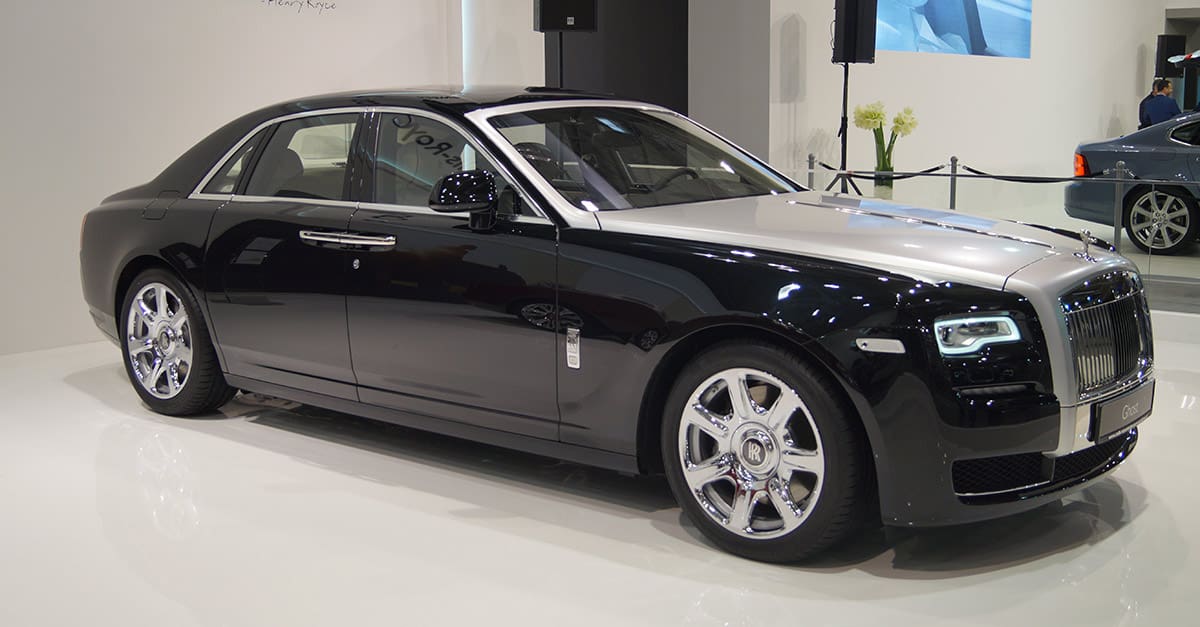 Bentley Mulsanne
Starting Price: $304,670
The Bentley Mulsanne is a luxury car produced by Bentley Motors Limited in the United Kingdom. It comes with a 505-horsepower V8 engine.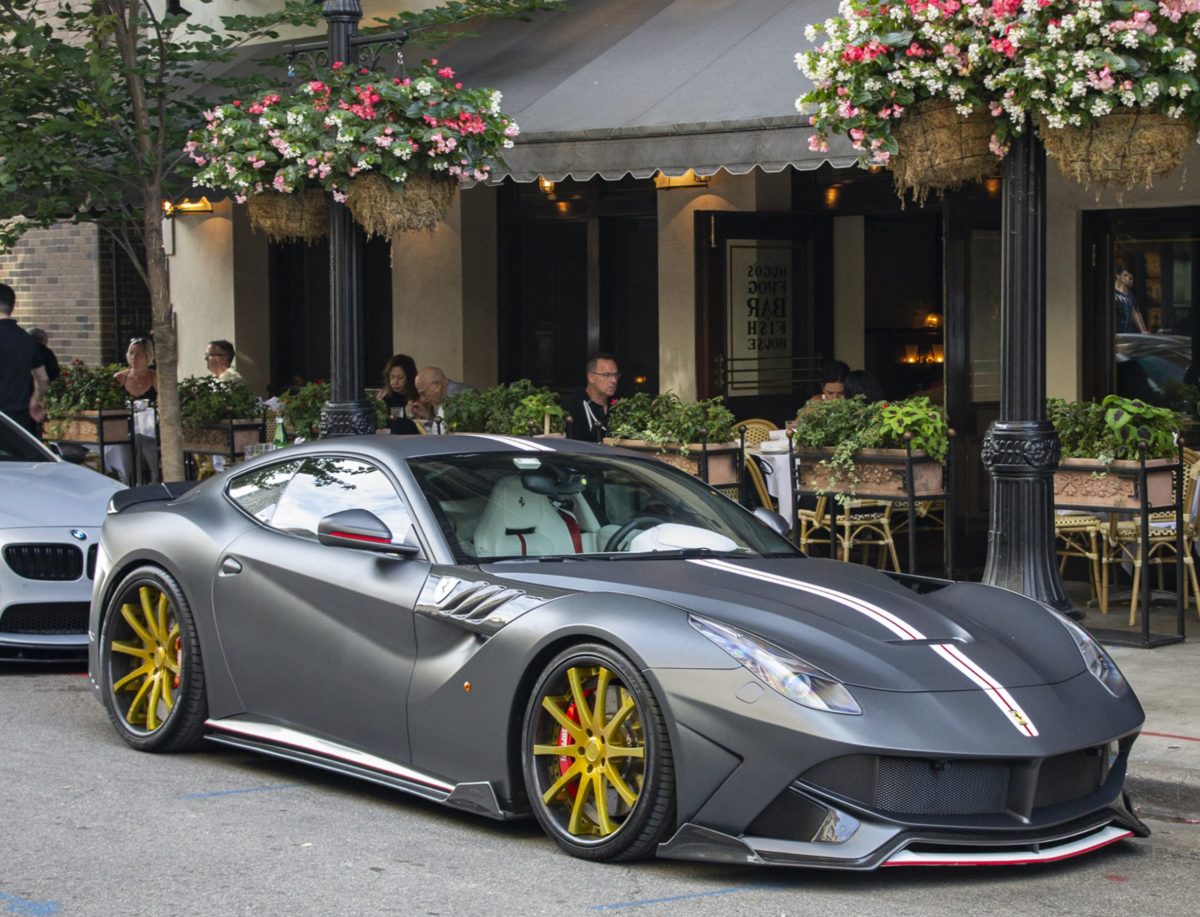 Rolls Royce Ghost
Starting Price: $311,900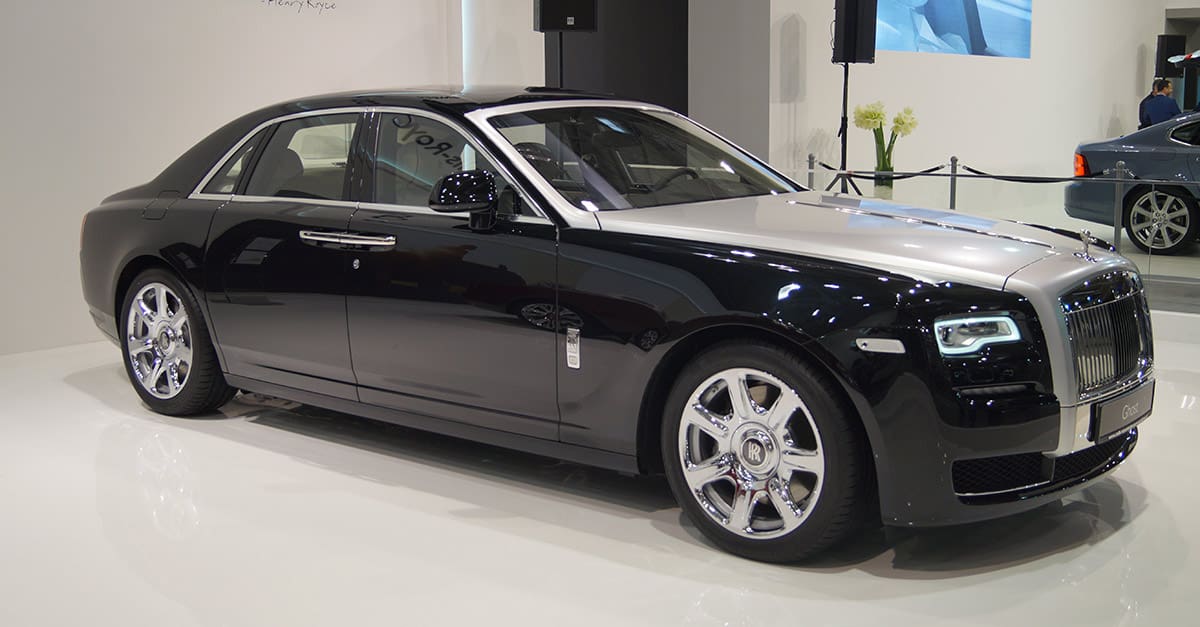 The Rolls-Royce Ghost is a luxury car that was announced at the Auto Shanghai show in 2009. The production model debuted at the 2009 Frankfurt Motor Show.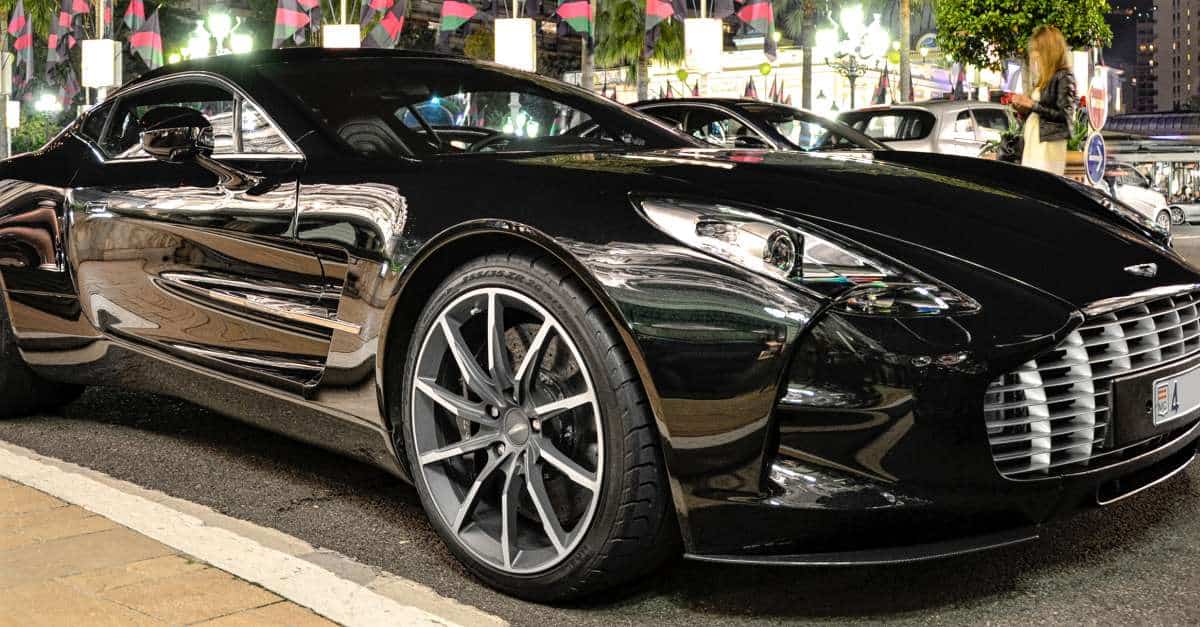 Ferrari F12 Berlinetta
Starting Price: $319,995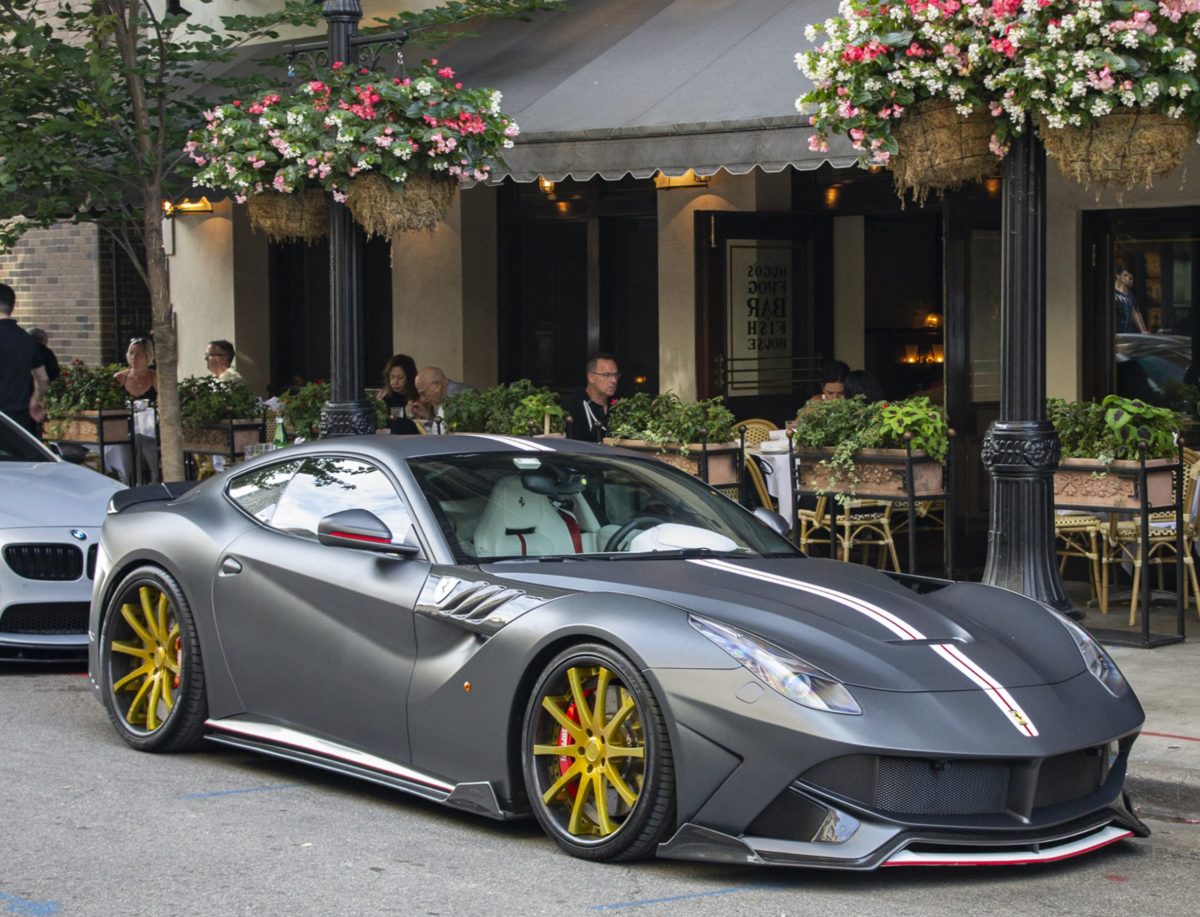 The Ferrari F12berlinetta is a rear-wheel-drive grand tourer that debuted at the 2012 Geneva Motor Show. It has a 6.3 litre Ferrari V12 engine that won the 2013 International Engine of the Year.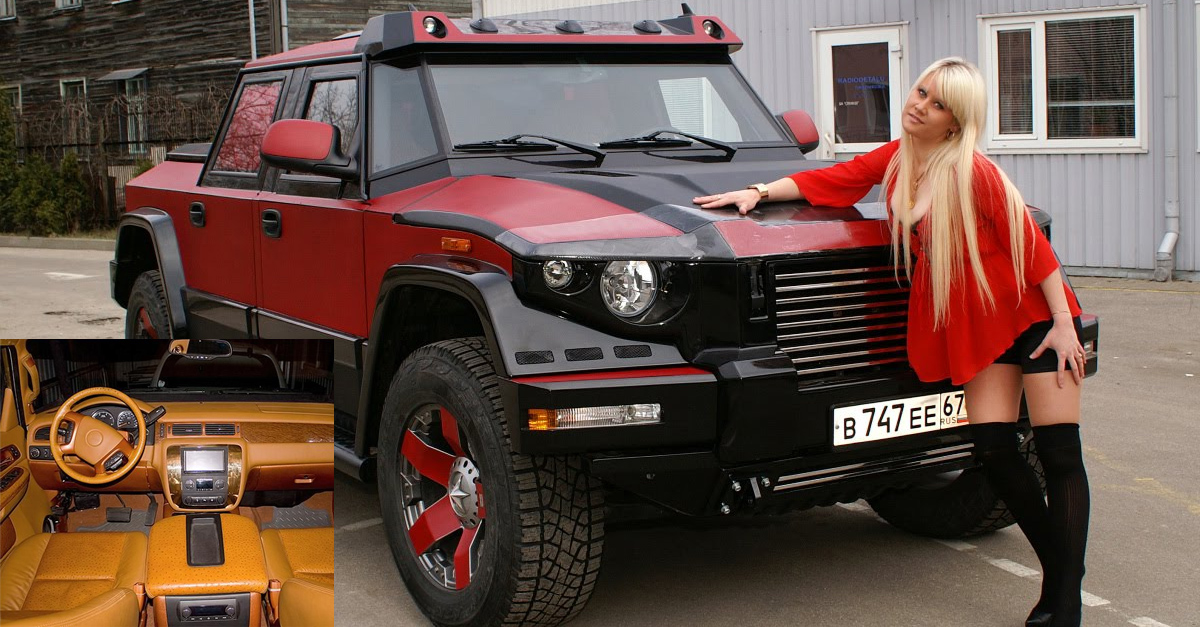 Aston Martin One-77
Starting Price: $1.8 Million
With only 77 units of this model in existence, and no more planned, the sexy Aston Martin One-77 is a huge status symbol among the, shall we say, yachting class. Its elegant "modern classic" design alone almost justifies the price. Any car enthusiast would moan when they get behind the wheel though. Topping out at just over 220 miles per hour, this puppy gives the full James Bond experience.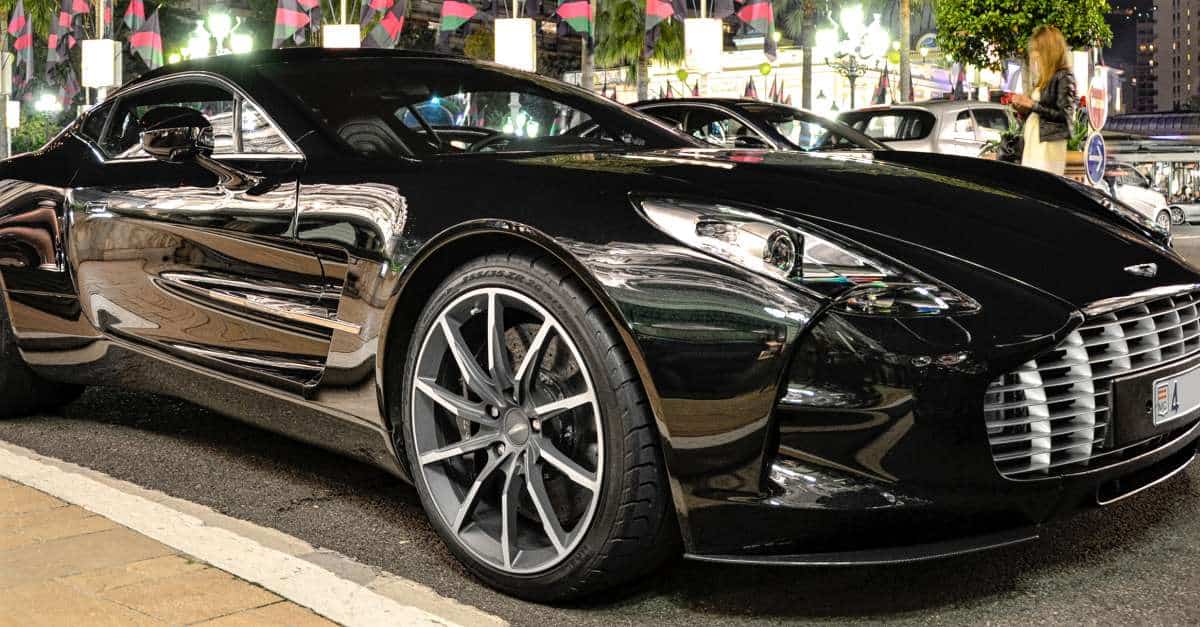 Especially when hitting 62 miles per hour in just 3.7 seconds. Too fast for the bad guy's henchmen to even buckle their own seatbelts. As if its stealthy line weren't hot enough, this Aston Martin packs a 7.3-liter, 750-horsepower V12 engine under the hood to burn that gas up as fast you can find a fill up station.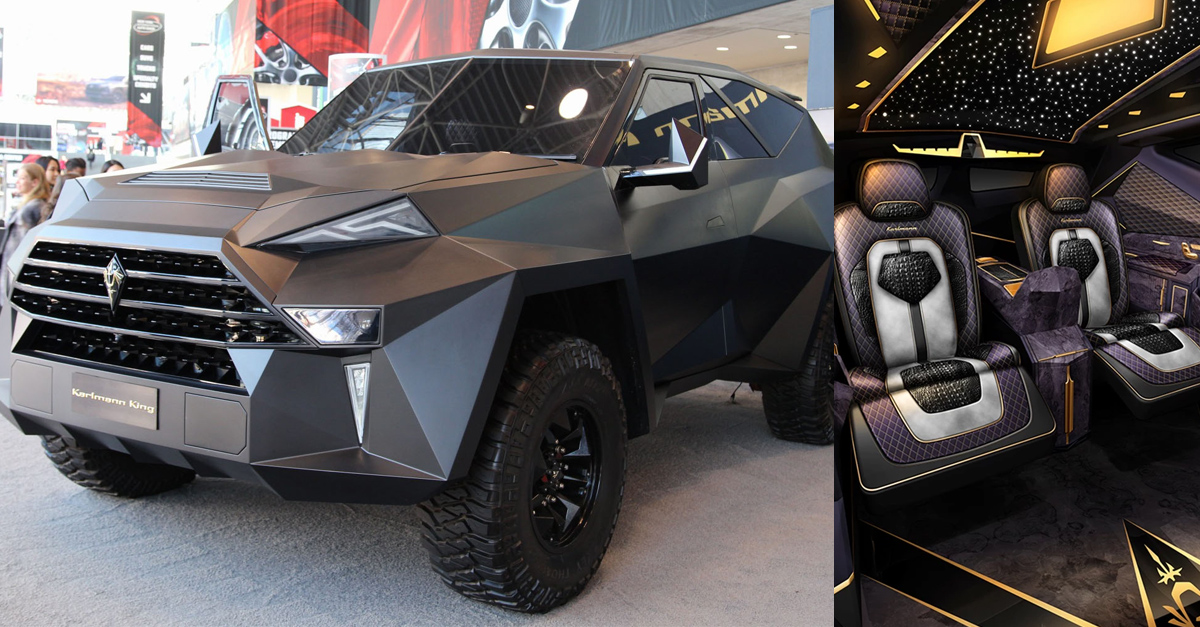 Dartz Prombron Red Diamond
Starting Price: $2.2 Million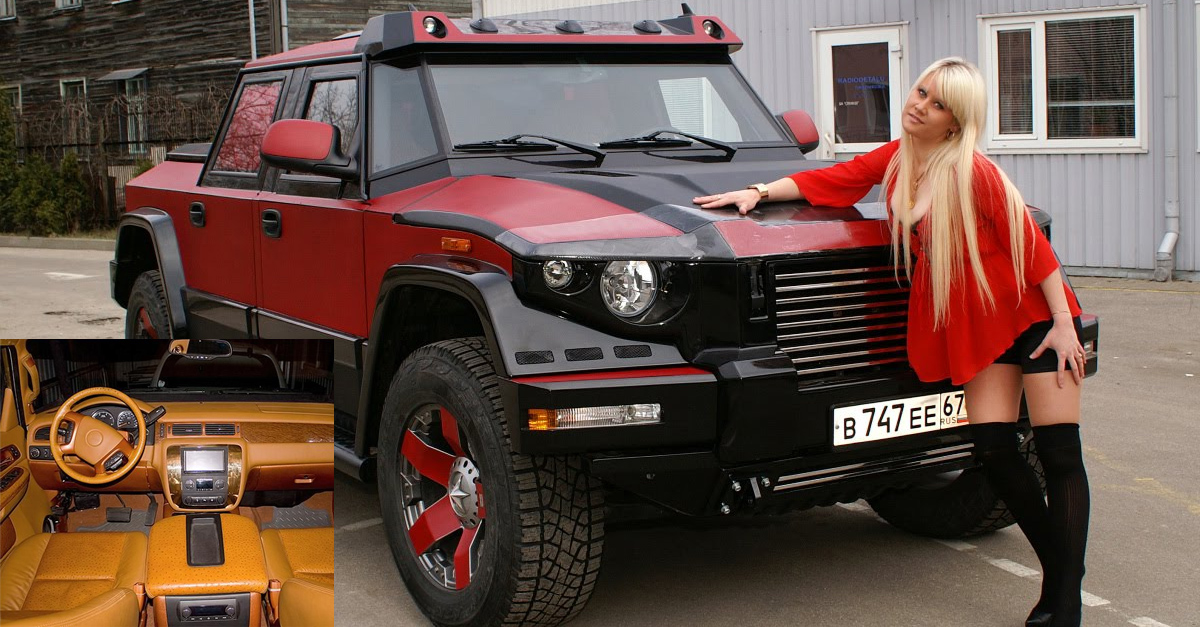 Dartz is a Latvian car manufacturer. Their Prombron is built off a Hummer H2 platform. The reason why the Red Diamond edition of the vehicle is so expensive is it includes bullet-proof windows made from gold, ruby-encrusted badges, and leather upholstery made from whale pe..junk. Almost everything about this SUV is a bit excessive and superfluous, but we can't tell you how to spend your money.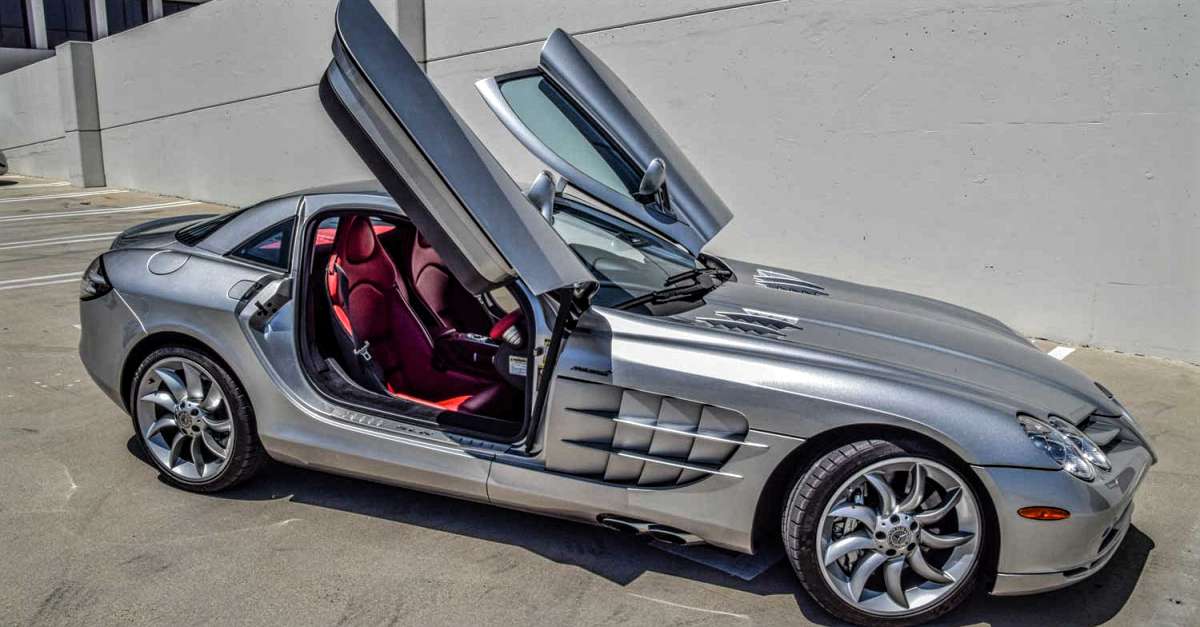 Karlmann King
Starting Price: $2.2 Million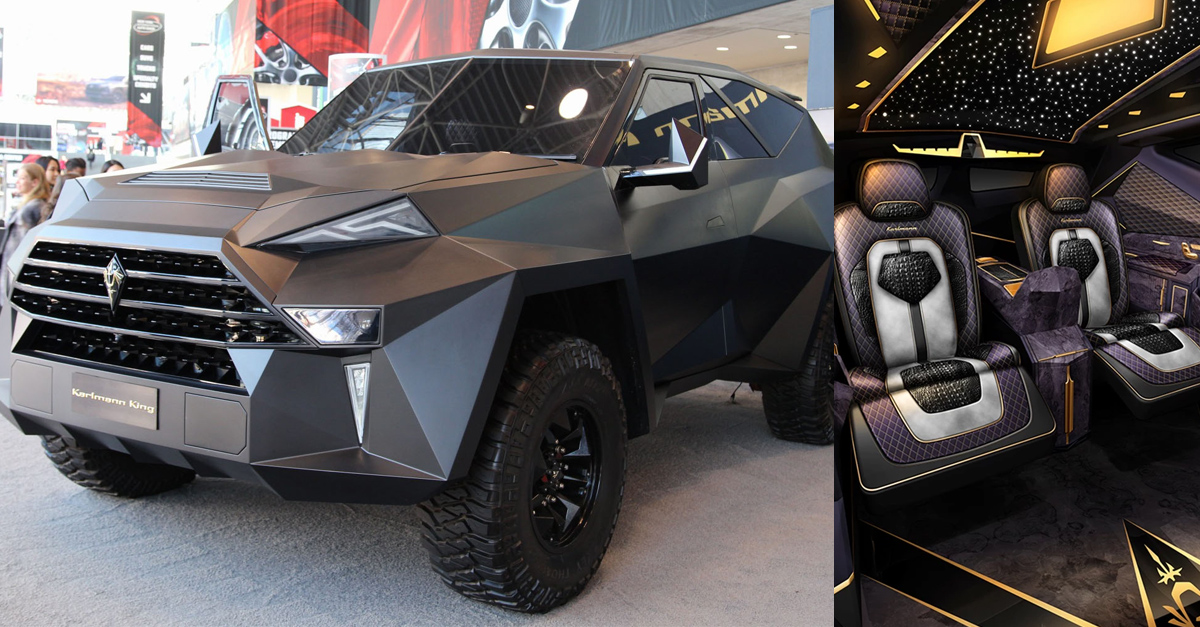 This SUV is the Chinese built Karlmann King. The vehicle is built off a Ford F550 commercial cab chassis with a standard 6.8-liter V10 engine with 398 horsepower. Unfortunately, this vehicle has a drag up to 9920 or 13,230 pounds depending on if it has the bulletproof panels or not. The result makes the King's top speed clock in only at 87 mph. But what people really like about the car is the interior. The two rear seats have luxury upholstery, and the ceiling is covered in lights plus, they come in a variety of colors. As of writing this, only twelve are planned for production and will have a starting cost of 2.16 Million Dollars.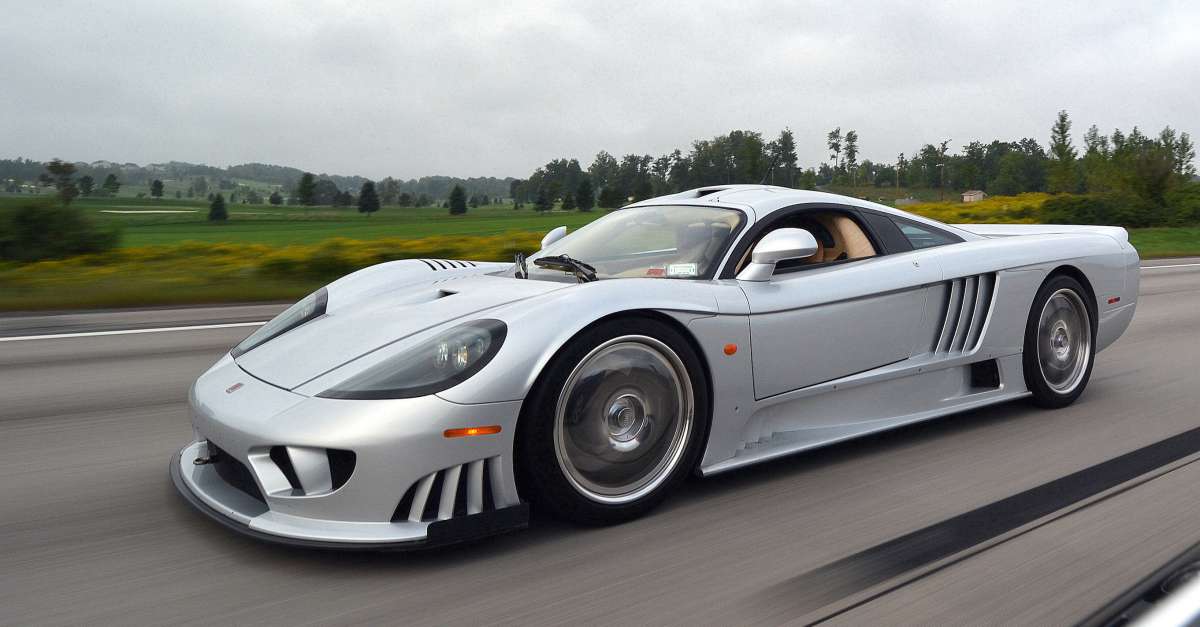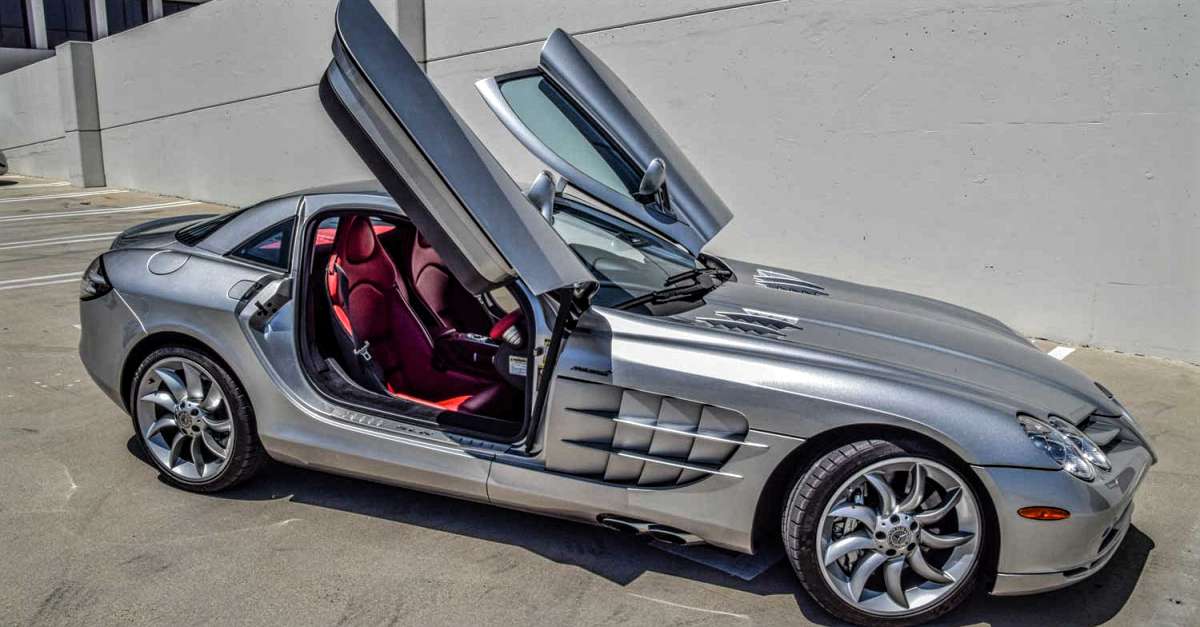 Mercedes-Benz SLR McLaren AMG
Starting Price: $500,000
The latest SLR model sure lives up to its racecar history. While cut from the same gorgeous lines as the best Mercedes, the AMG is still a true sportster inside. One of the most innovate racing designs that's still street legal, the AMG packs all the fun and maneuverability of the best Formula 1 cars into a somewhat affordable design for the less than millionaire class.
This grand-touring beauty was, and still is, one of the greatest street-legal sports cars of its time. Combining great German engineering with Formula 1 racing capabilities, the SLR McLaren AMG provides its drivers with nothing short of an impeccable experience. Its 5.4 liter supercharged V8 engine produces 626-horsepower. More than enough to accelerate to 60 miles per hour in 3.8 seconds and reach a top speed of 207 miles per hour.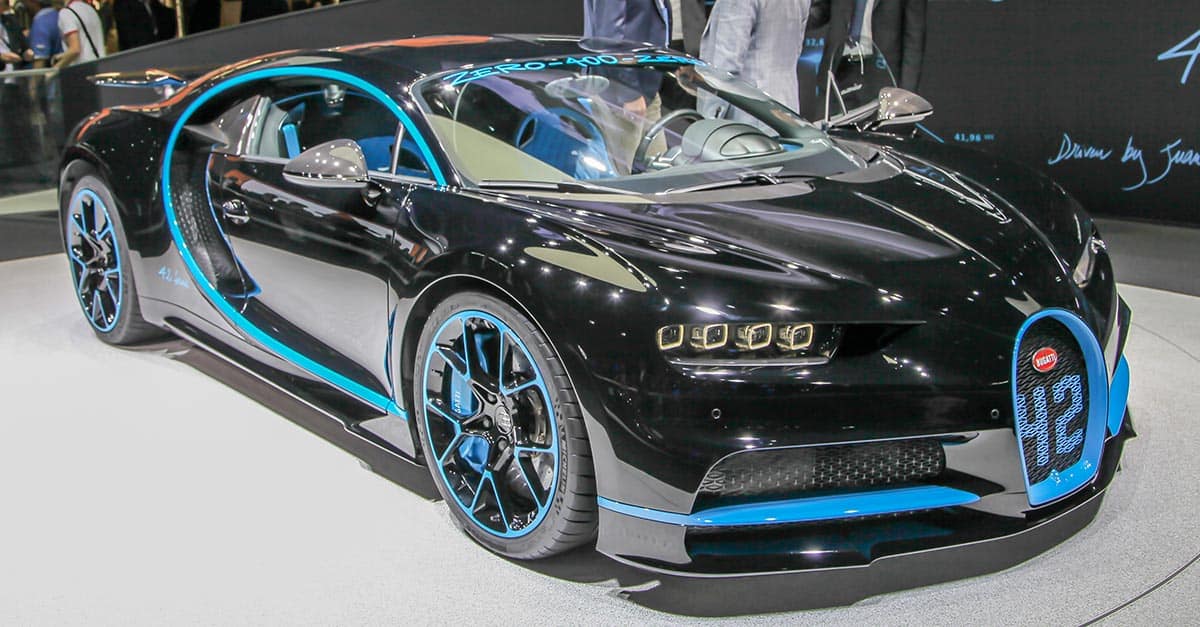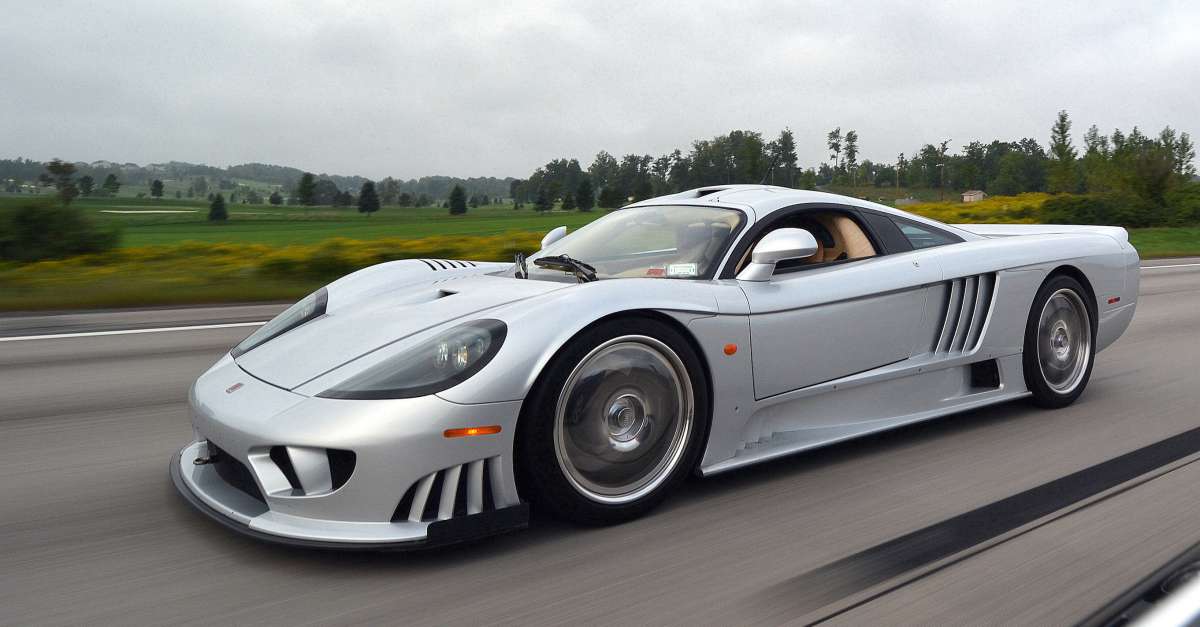 Saleen S7
Starting Price: $585,000
Maybe there aren't so many Made in America cars anymore, but the Saleen S7 shows the US can still make breathtaking rides. Combining the awesome handling and low profile of the best European sportsters with classic American muscle, the Saleen S7 sure gives you your money's worth. Best of all though, this limited production faux Lamborghini is a real head turner.
The S7 has earned its street-cred through great styling, high-performance, and immense power. It has a long history of racing, and can even compete with the likes of Lamborghini. This super car's 7.0-liter twin-turbocharged V8 engine can thrust an easy 750-horsepower that can accelerate to 62 miles per hour in 3.2 seconds, and has a top speed of 248 miles per hour. Completely made from carbon fibre, the S7 is lightweight and drives with great ease.
The interior of the Saleen S7 was designed to be not just luxurious but also functional. Leather appears throughout the cabin, with aluminum accents, and the S7 comes with a set of custom-fit luggage. Because of the car's mid-engine layout, it has two trunks, front and rear. Other features include an LCD monitor, rear-view camera, quick-release steering wheel and a speedometer ending at 240 miles per hour (386 km/h). The cabin is of an asymmetrical layout, with the custom-fitted driver's seat positioned toward the center both to improve the driver's visibility and center his or her weight in the vehicle.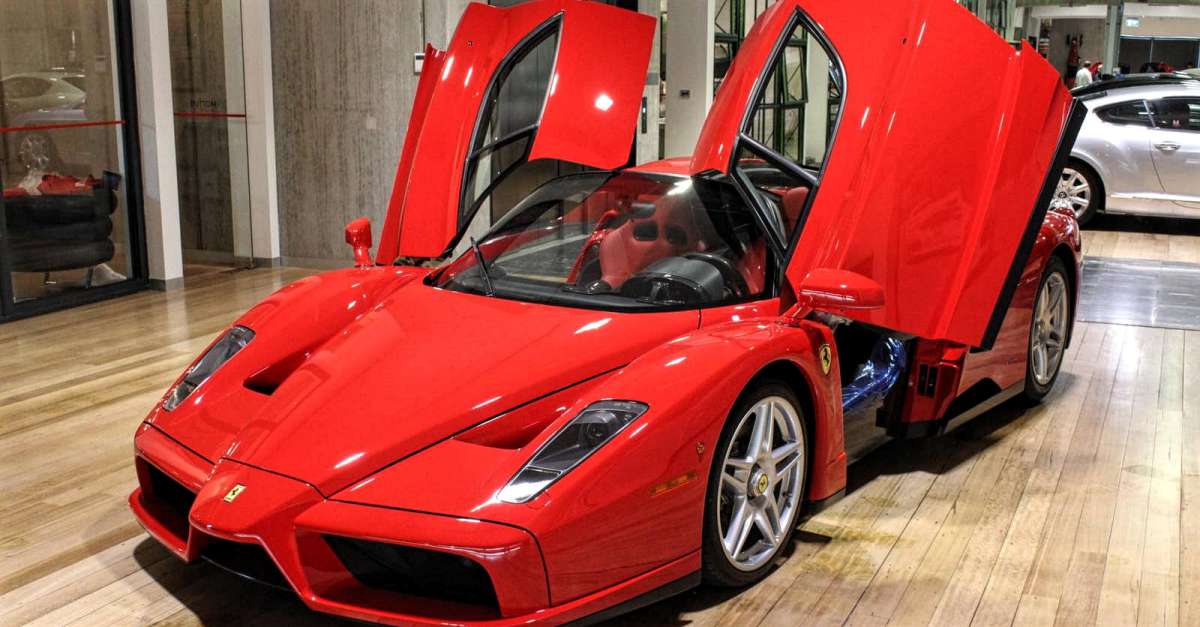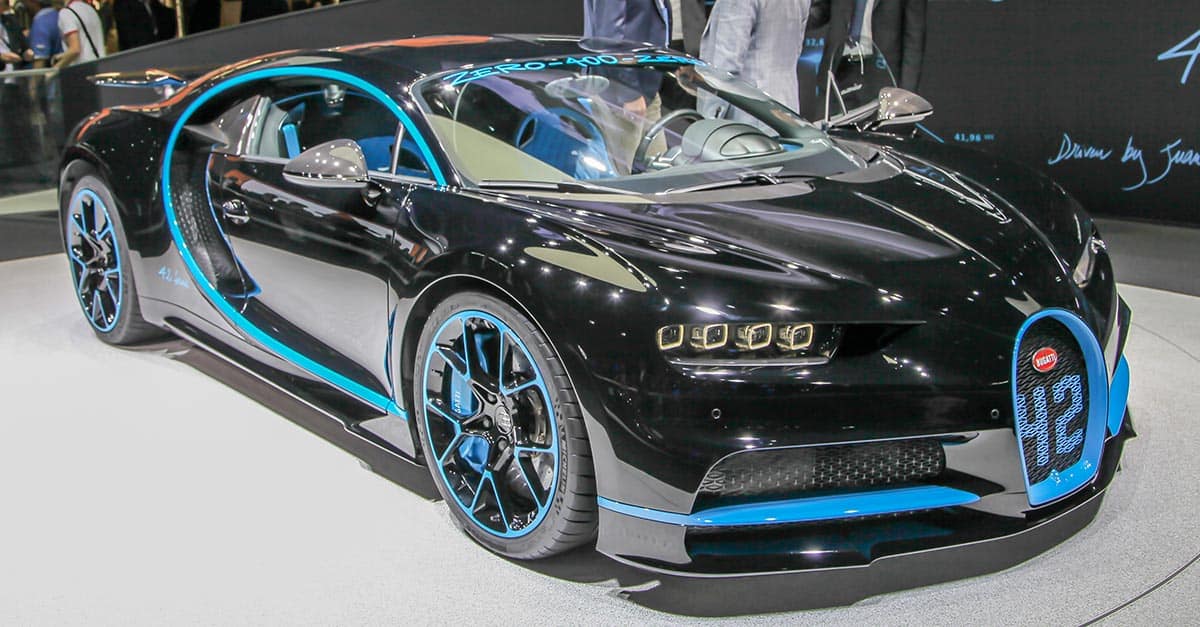 Bugatti Chiron
Starting Price: $2.9 Million
The Bugatti Chiron is a two-seater sports car produced in Molsheim, France as the successor to the Bugatti Veyron. It debuted at the Geneva Motor Show in 2016.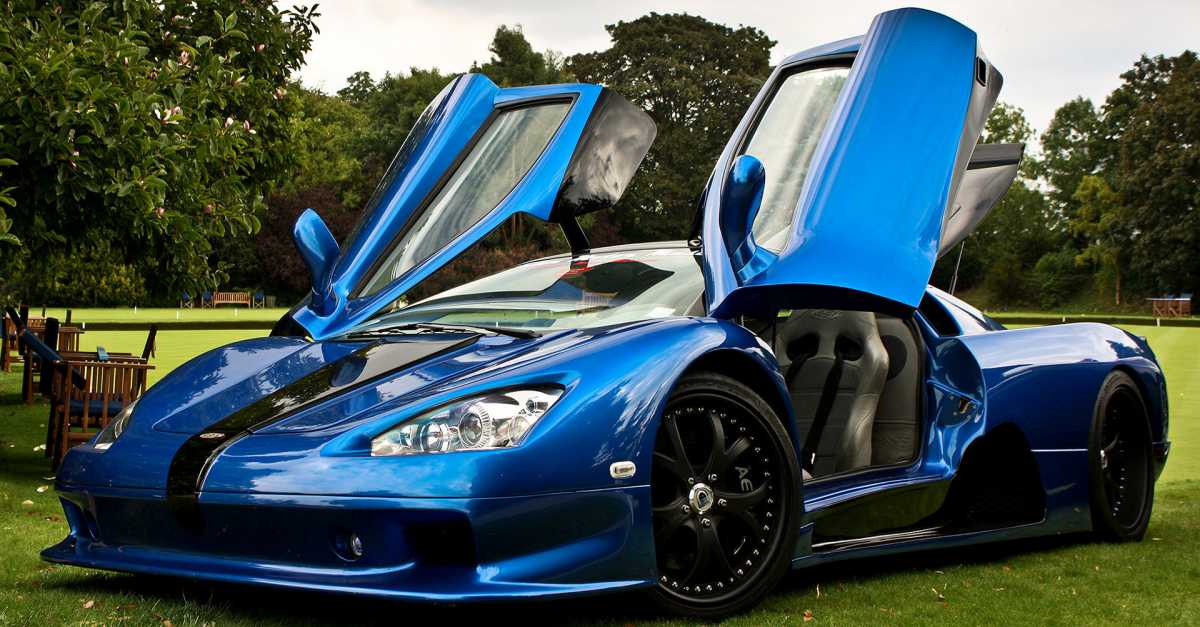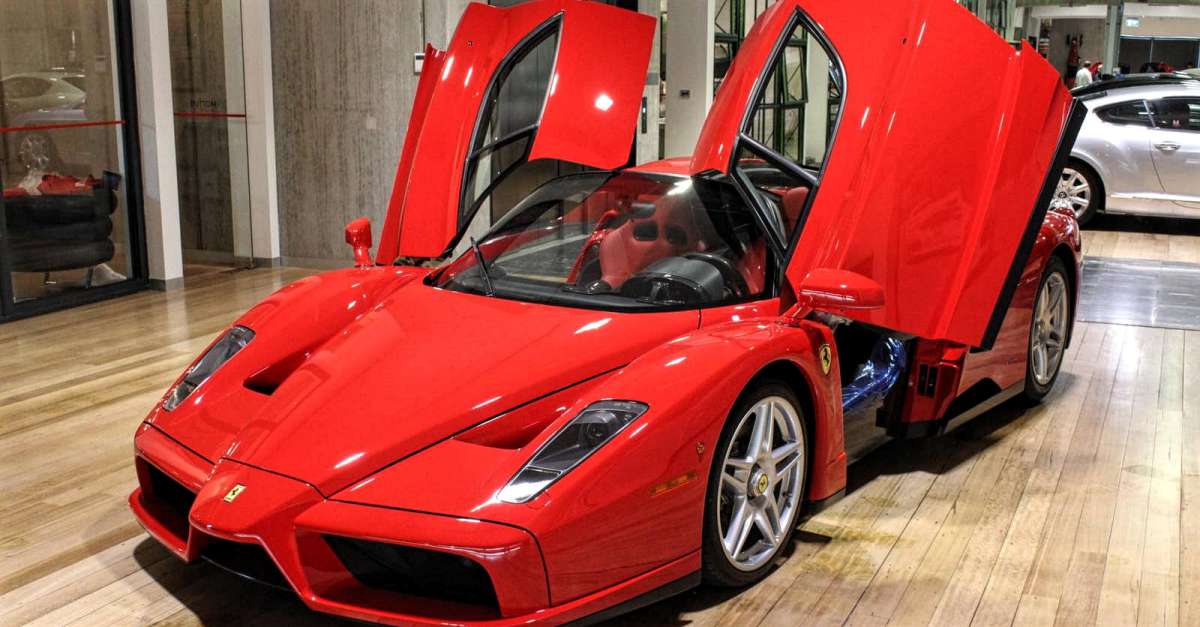 Enzo Ferrari
Starting Price: $670,000
While producing a "measly" 650 horsepower, the Enzo Ferrari is one of the lightest in the series yet. Definitely the flashiest of the latest breed. Combining the legendary power of a Ferrari with the slick handling of a Porsche, not to mention the aerodynamics of a fighter jet, the Enzo is a fun new edition to Ferrari's line.
With only 349 ever produced, the Enzo super car pushes boundaries thanks to its impressionable in-car technology. With many Formula 1 influences, engineers made sure this Ferrari could intimidate anything that gets in its way. It can produce 650-horsepower with its powerful 6.0-liter V12 engine, and that will get it to 60 miles per hour in a mere 3.3 seconds out of a total top speed of 218 miles per hour. For many, this is an all-time favorite. Truly a beauty and a beast.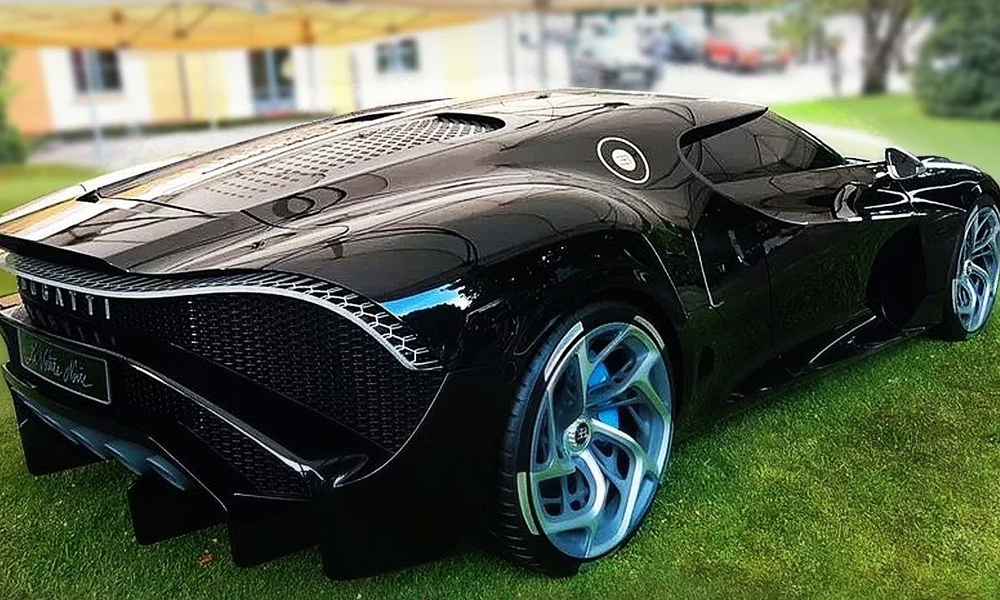 SSC Ultimate Aero
Starting Price: $740,000
The Ultimate sure lives up to its name, especially after earning the Guinness Book of World Records title of "fastest production car." This beautiful creation melds the brain-bending power of a NASCAR racer with the luxurious comfort of a land yacht. And all at reasonable price, assuming you can get your hands on one. SSC went to great lengths to keep masterpiece rare, with only five units built since blowing onto the scene in 2007.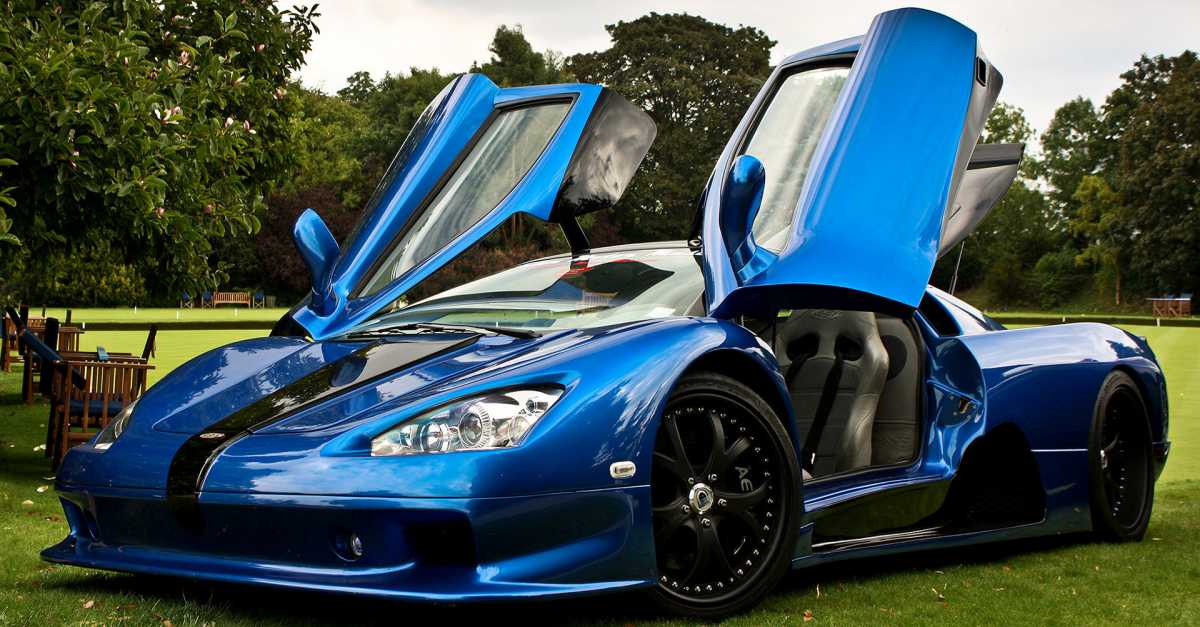 The SSC Ultimate Aero has an impressive top speed of 256.14 miles per hour, powered by its twin-turbo V8 engine that ultimately generates 1,287-horsepower. In comparison to the original Aero, the Ultimate model was redesigned with greater aerodynamics, greater use of carbon fiber, and greater braking capabilities.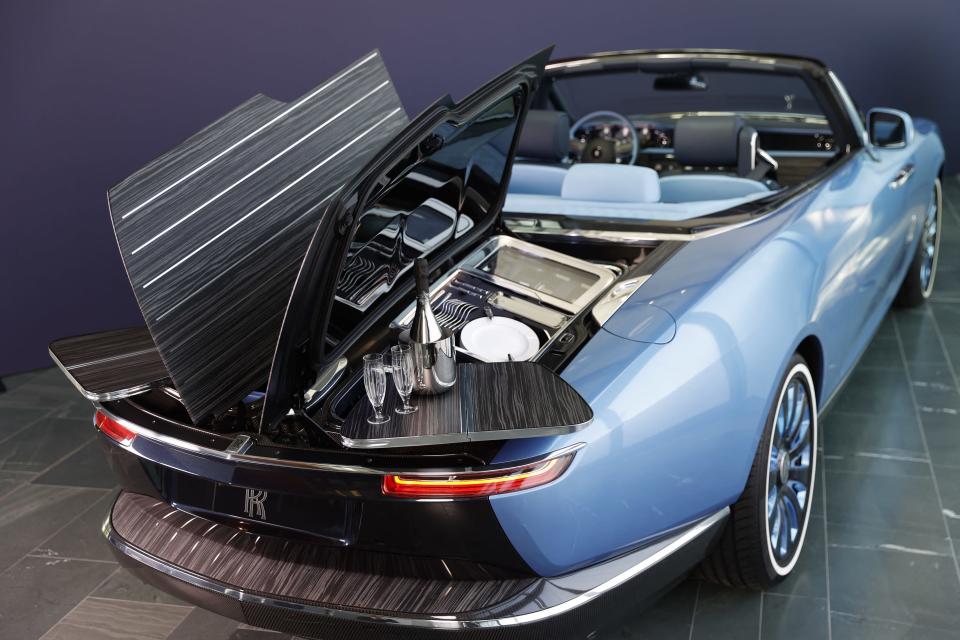 Bugatti La Voiture Noire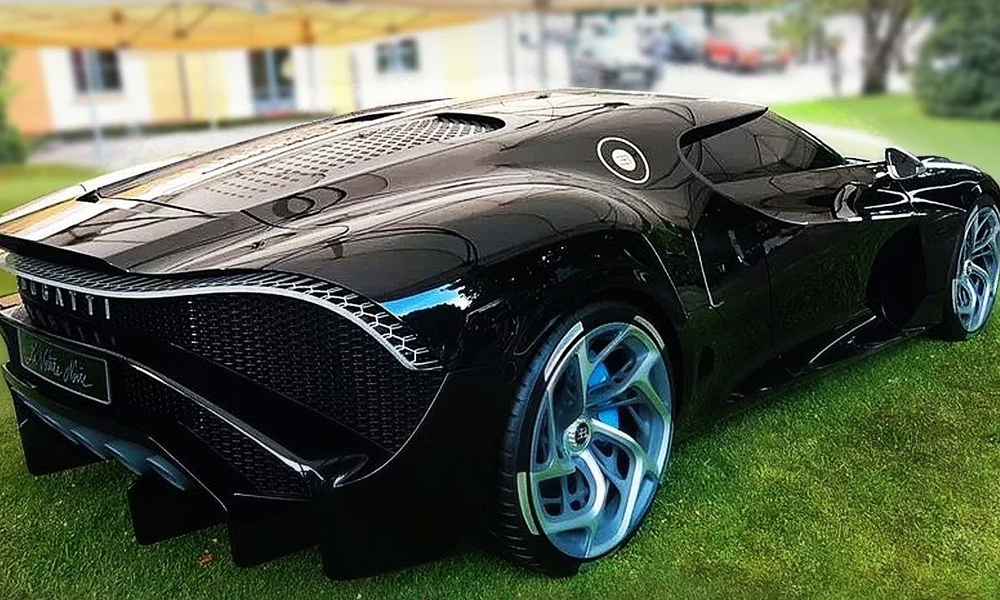 Starting Price: $19 Million
For Bugatti's 110th anniversary, they built the La Voiture Noire. It was an homage to the Bugatti Type 57 SC Atlantic from the 1930s. The vehicle represents its history and its dedication to bringing aesthetics, tech, luxury, and speed to the new age.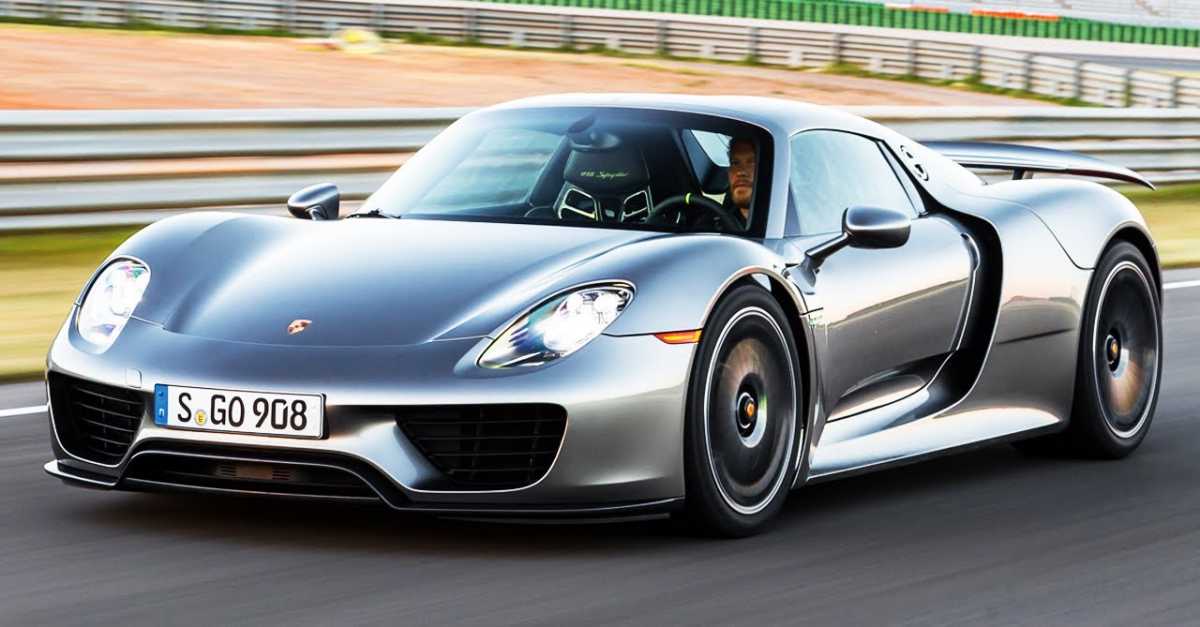 Boat Tail Rolls Royce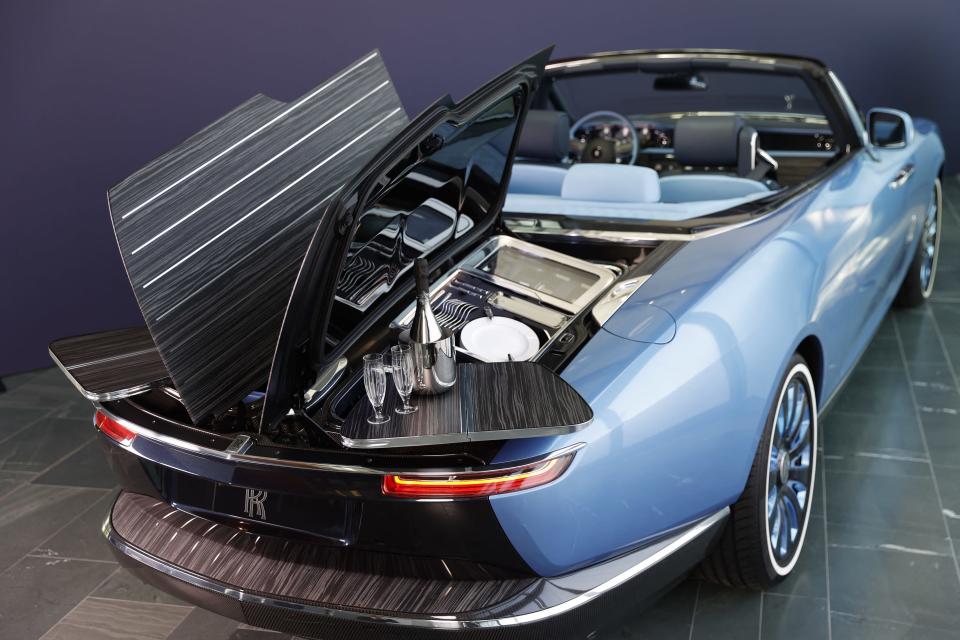 Starting Price: $23 Million
Here we have the most expensive car you can buy. Only three units were made. This one was apparently purchased by Jay-Z and Beyoncé. The car was designed and built with the intention of driving on the Mediterranean back roads of the French Riviera. There is a compartment in the back just for caviar. Also one for storing two small tables with their stools and umbrella.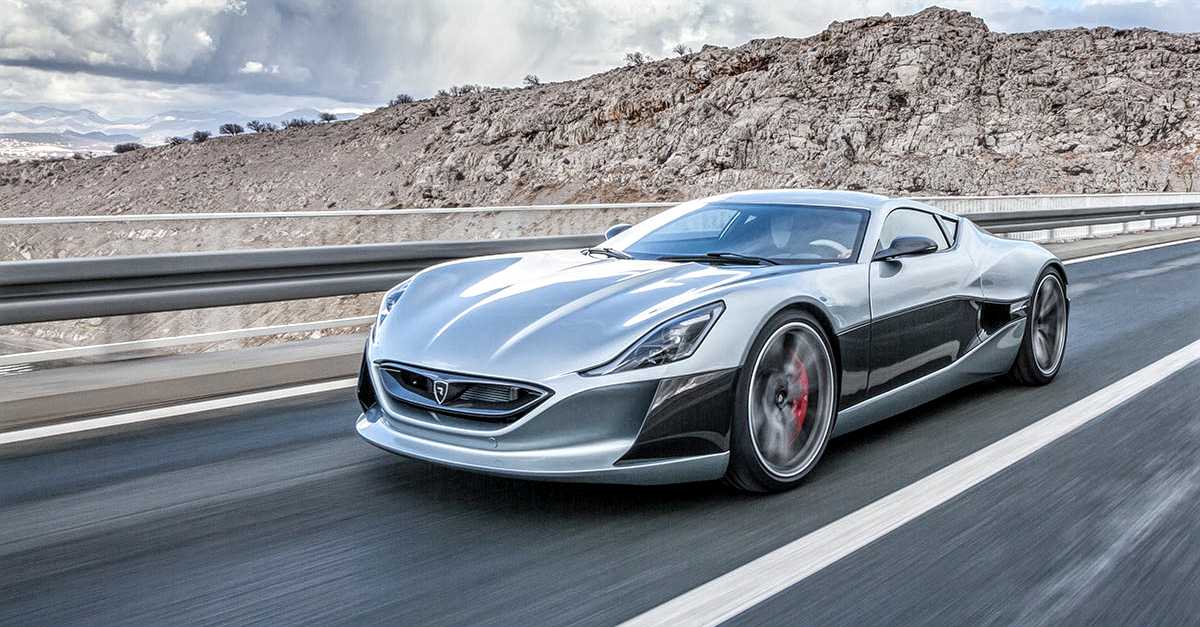 Porsche 918 Spyder
Starting Price: $845,000
This German Wunderwaffen cannot be fully savored without a speed limitless autobahn under your wheels. Straight out of a spy movie, the Spyder is likely the hottest looking car on this list and one of the top-five most powerful. Pretty impressive for a hybrid. Environmental friendliness has never been so sexy!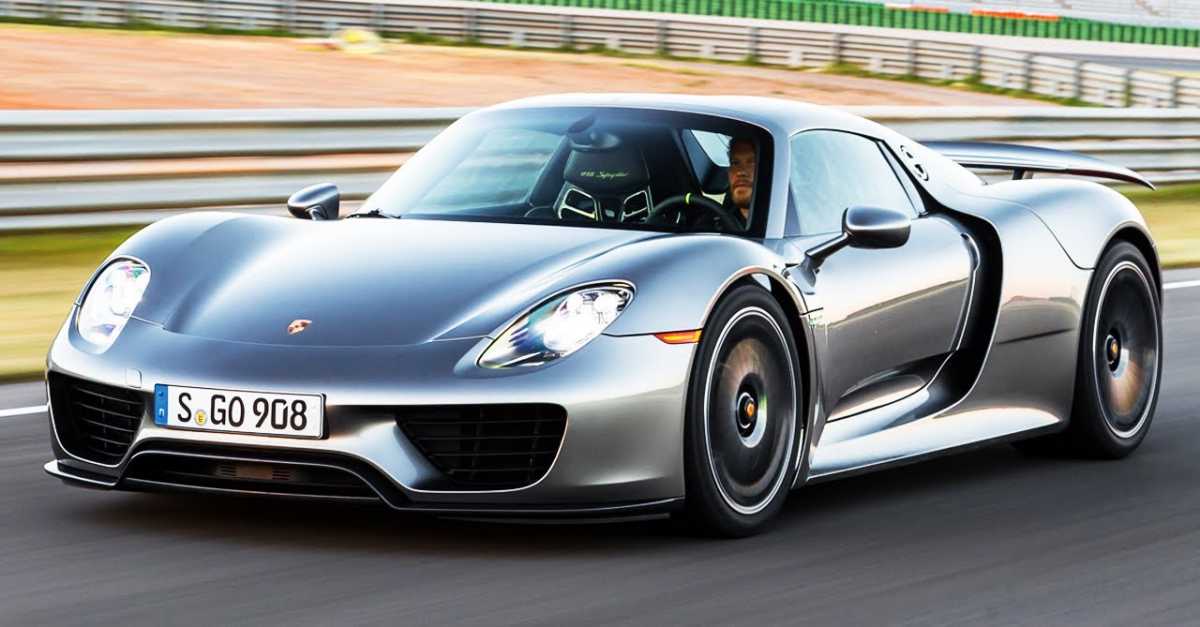 The German's are notorious for their impeccable manufacturing skills, quality, and overall presence in the automobile industry. The Spyder has an 887-horsepower, 4.6-liter V8 engine, accompanied by two electric motors, making this a powerful hybrid gasoline-electric car. In a swift 2.5 seconds, the vehicle can reach 62 miles per hour. Using only battery power, it can reach as far as 19 miles, while the V8 gasoline engine can produce 608-horsepower on its own. The lightweight sports car's starting price is $845,000 dollars, but if those looking for a greater thrill choose the Weissach Package, the price tag can accelerate just as fast to $929,000 dollars.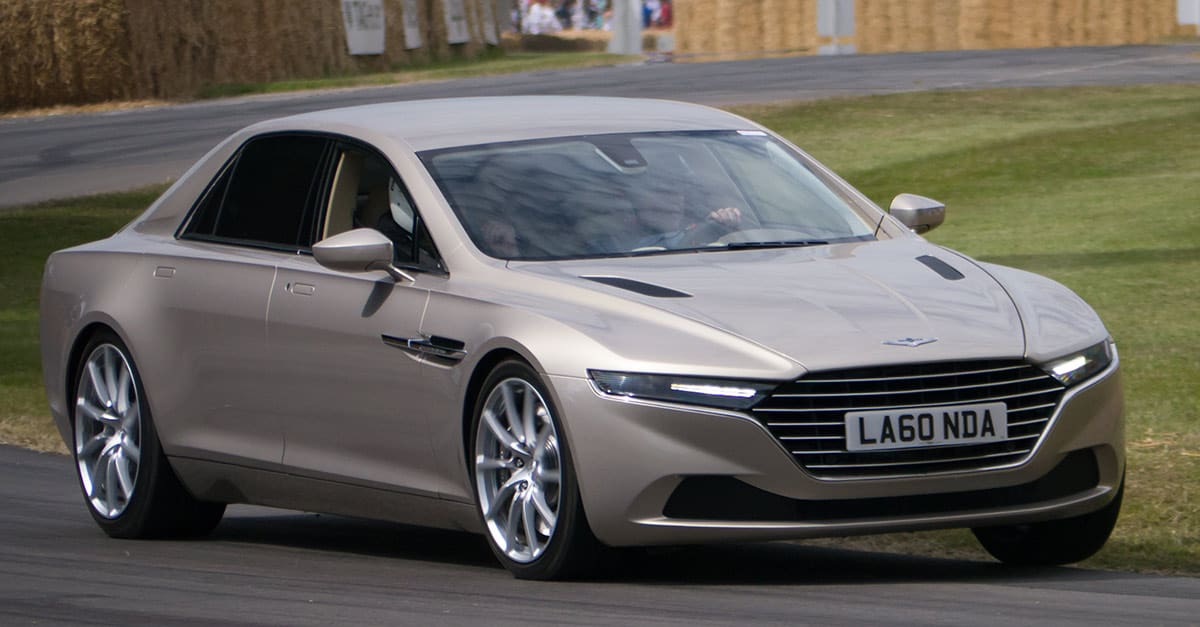 The Rimac Concept One
Starting Price: $940,000
The base version of the Rimac, dubbed the Concept One, was another great surprise from the Geneva Motor Show in 2016. Perhaps even more impressive than the Rimac Concept S. The Concept One also breaks new ground by relying on four permanent magnet electric motors. Together, they pump at a massive 1,088 hp and 1,600 Nm of torque. More than enough to reach 100 km/h in just 2.6 seconds. Sadly, that's before topping out at a measly 216 mph (355 km/h) though.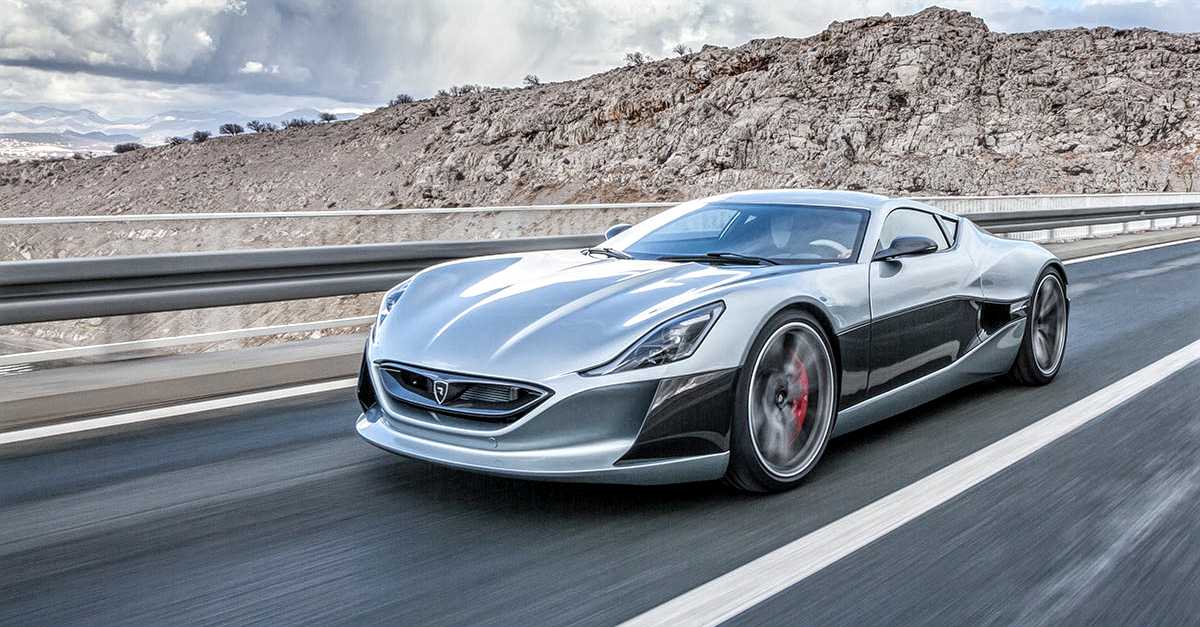 Rimac Automobili's unique drivetrain is divided into four sub-systems. Each system consists of a separate electric powertrain with an independent inverter, motor and gearbox for each wheel of the car. This engineering masterpiece enables them to handle each wheel independently, hundreds of times each second, in both directions, delivering an unforgettable driving experience.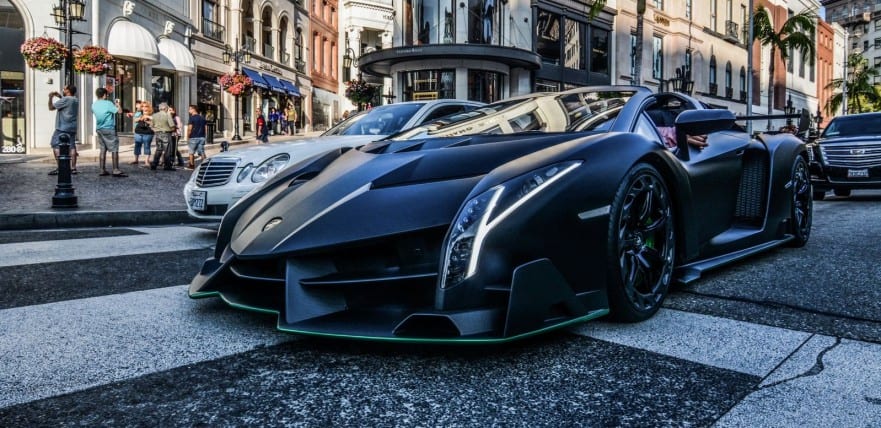 Laonda Taraf
Starting Price: $1 Million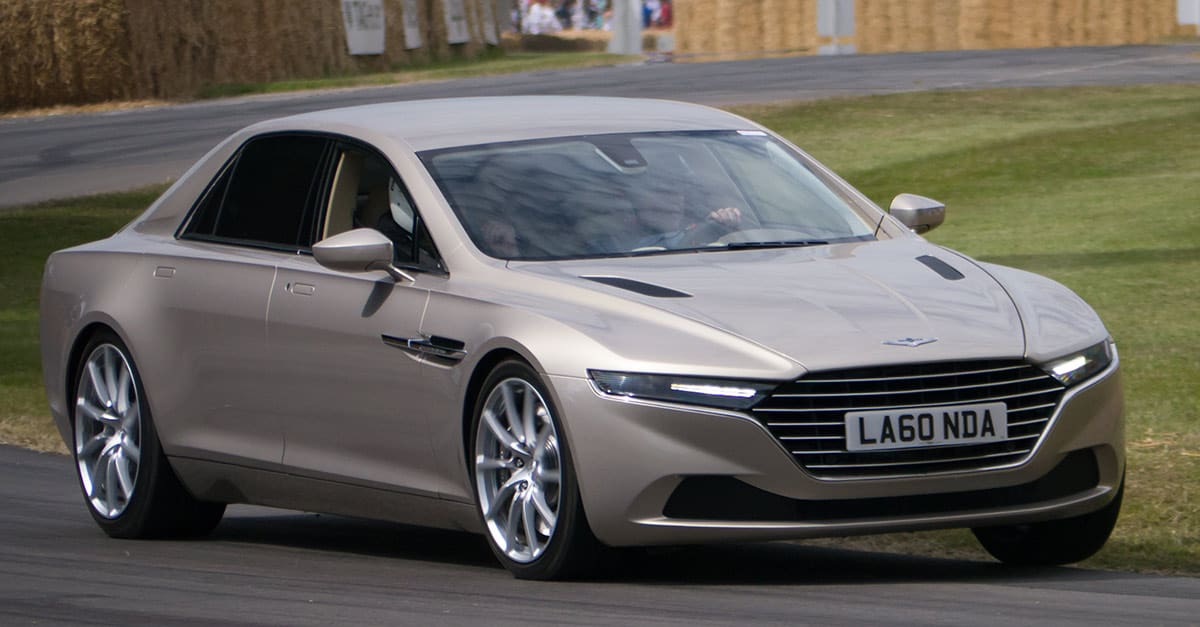 The Lagonda Taraf is a luxury car built by Aston Martin. This car went into production from 2015-2017 with only 200 built.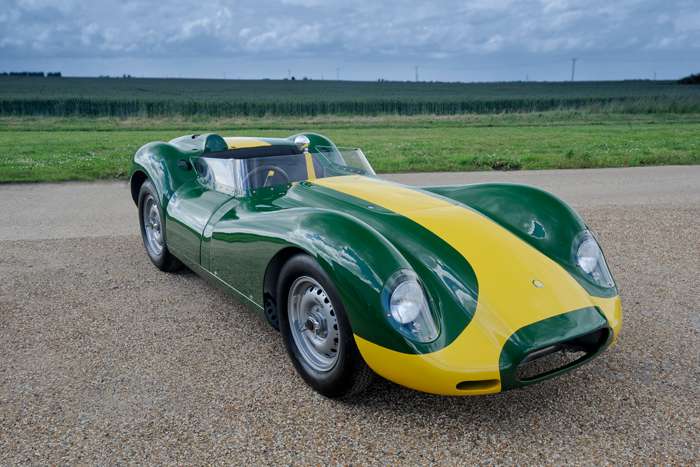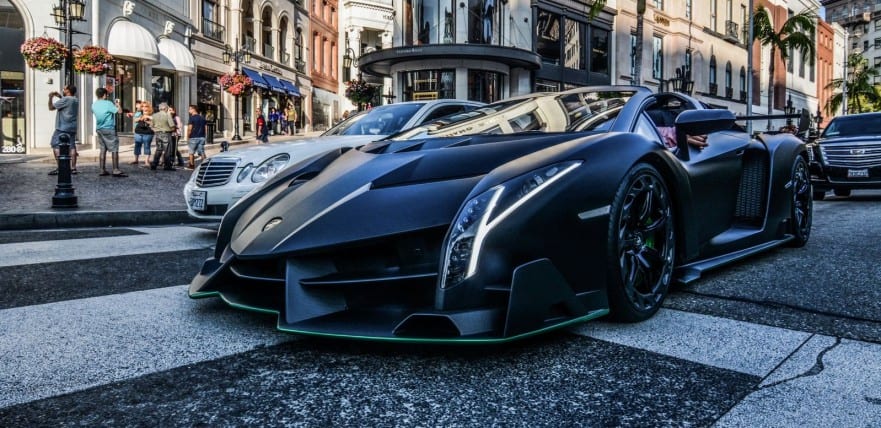 Lamborghini Veneno Roadster
Starting Price: $4.5 Million
Hands down the fastest roadster in the world, this might just be the prettiest too. With all the flash and pomp you'd expect from Lamborghini, this car is also packed with tons of little perks to give the true Formula 1 feel. Though it costs as much as a racecar, no professional driver has ever flitted around the world in such style and comfort!
Originating from Italy, this beauty takes the cake with its roaring 750-horsepower, 6.5-liter, 12-cylinder engine. In a mere 2.9 seconds it can reach 62 miles per hour, and its top speed is 221 miles per hour. For a starting price of $4.5 million dollars, nine special upper-crust rich people will be able to own the Veneno Roadster, as Lamborghini only plans on building a handful or two of them. Its lightweight design is especially intriguing, with its substantial use of carbon fiber-reinforced polymer, amid a variety of other novelties.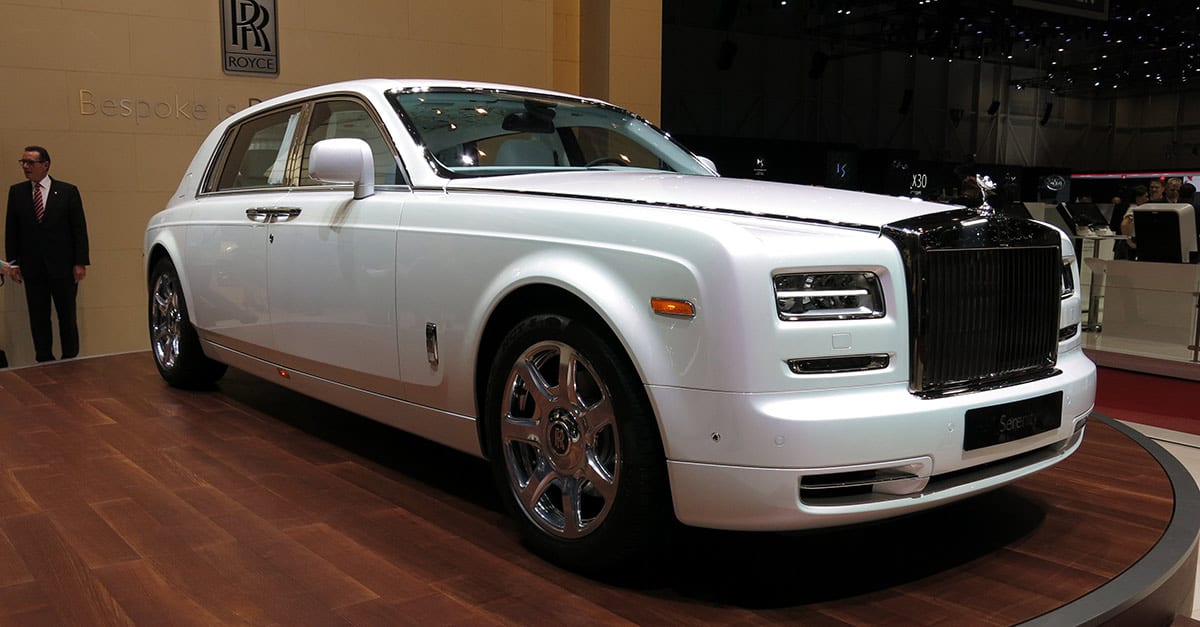 Lister Knobbly Stirling Moss
Starting Price: $1 million
The Lister Knobbly Stirling Moss Edition is Lister's first limited production sports in a while. This beautifully retro ride was revealed to the public at Pebble Beach, Florida in 2016. To help drive up the price, only 10 cars will be produced, with the MSRP beginning at $1 million. All 10 vehicles will follow the same handcrafted construction design as the original Knobblys from the early '50s.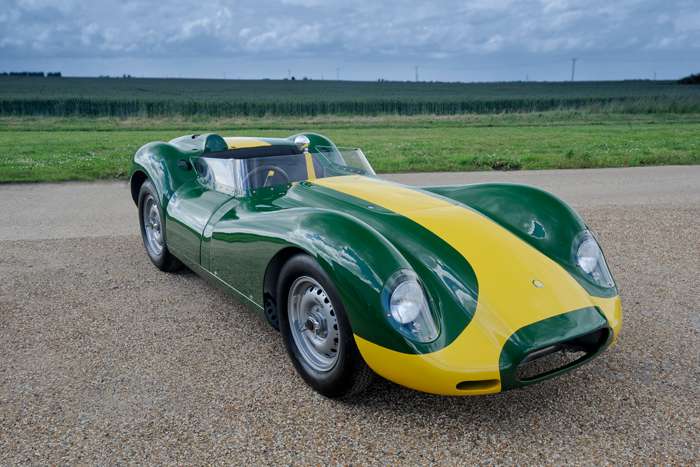 The Moss edition is powered by a solid six-piston engine, producing 337bhp at 6,750rpm and an impressive 295 lbs ft of torque at 4,250rpm. The Crosthwaite and Gardener power plant includes a classic 4-speed gearbox that transmits power directly to the rear wheels.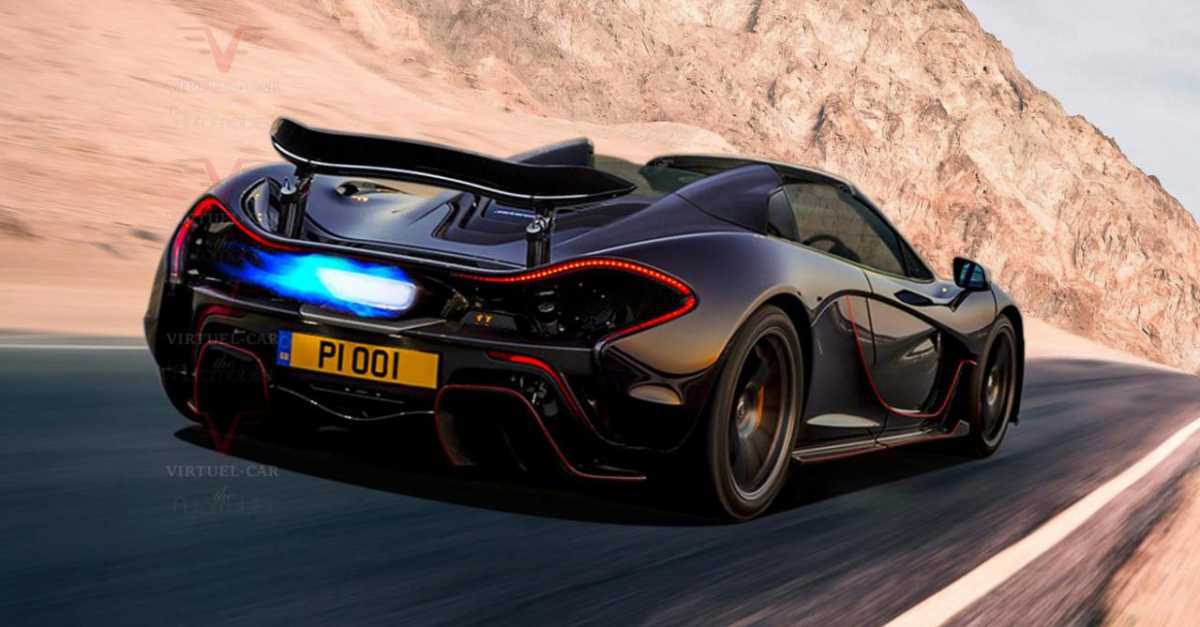 Rolls Royce Phantom Serenity
Starting Price: $1.1 Million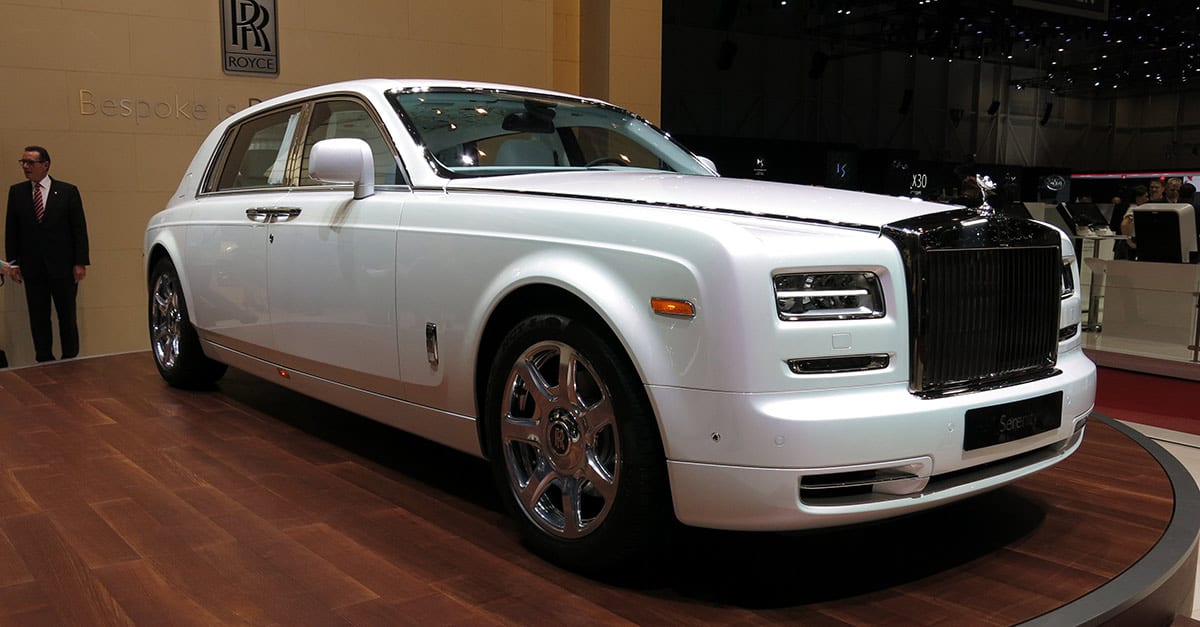 The Rolls-Royce Motorcar company released the Rolls-Royce Phantom Serenity in 2015 at the Geneva Motor Show. It is fitted with a V12 engine and 8 speed automatic gearbox.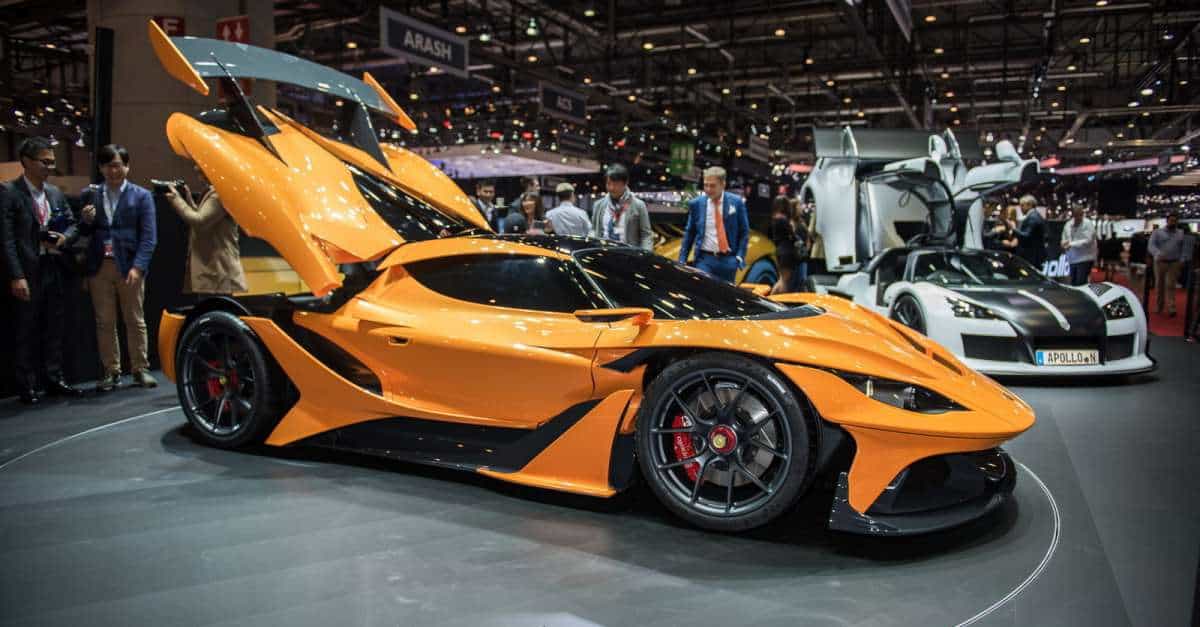 McLaren P1
Starting Price: $1.1 million
McLaren rides have a long and mystical racing legacy, but the P1 might just be the company's cleverest car yet. Surprisingly somehow street legal, this supercar has some of the most responsive controls of any vehicle not sporting wings. Unlike many "hyper cars," the P1's twin turbos are relatively fuel efficient. Even without the optional hybrid electric motor hookup.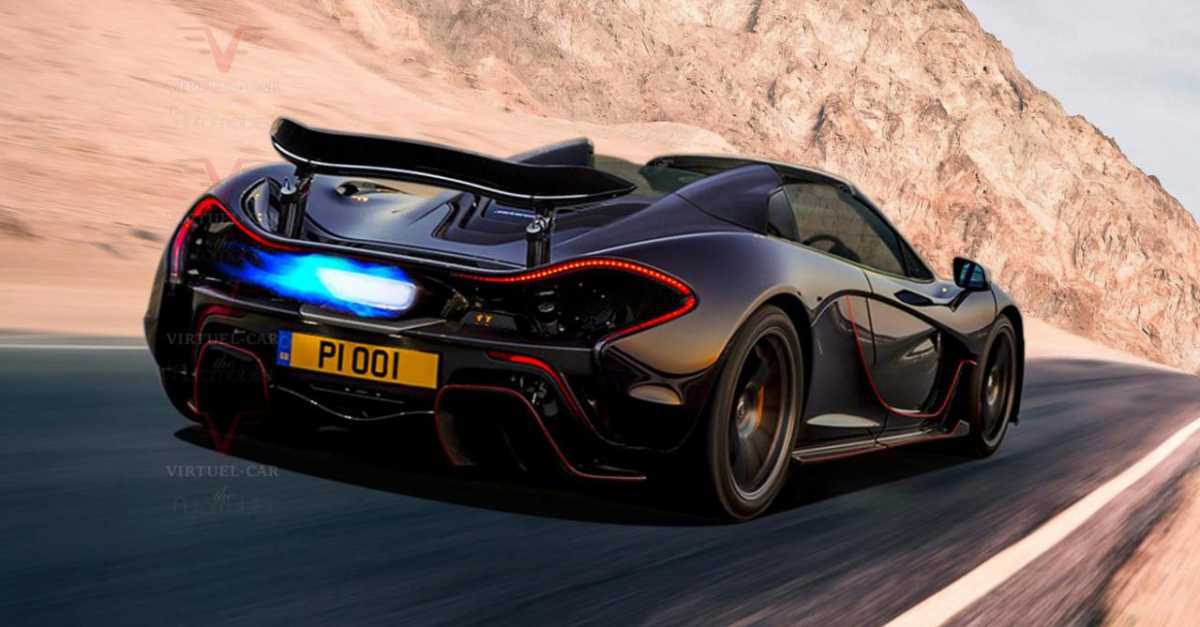 The McLaren P1 demonstrates the brand's creativity and stellar engineering skills like none of its predecessors. With a twin-turbo 3.8-liter V8 engine, its performance is out of this world. If paired with an onboard electric motor, this beast can push out 903-horsepower; otherwise, it can still blow your mind with 727-horsepower. On the outside, the monstrous hypercar is mostly built from carbon fiber. Beneath that are the finest, most exotic materials that allow the P1 to fire up from 0-60 miles-per-hour in just under 3 seconds, 2.8 to be exact. It just might be one of the most exciting cars in the world worth driving.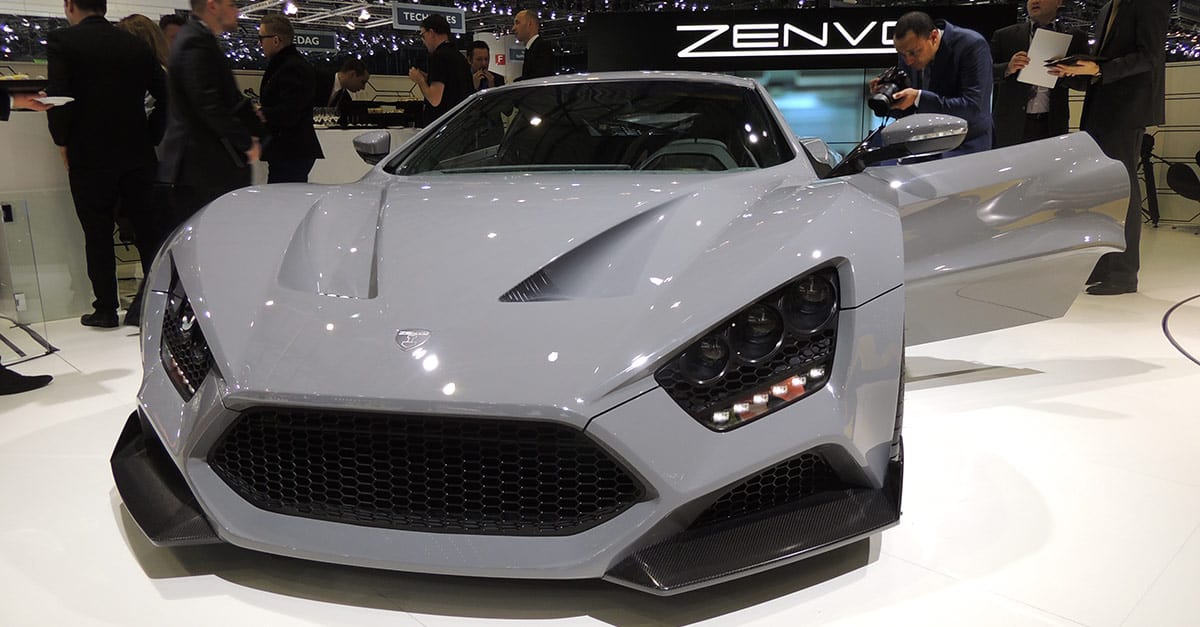 Apollo Arrow
Starting Price: $1.1 million
The Apollo Arrow is practically a fighter jet with wheels. The first product from the newly formed Apollo Automobili, a company backed by Ideal Team Ventures Limited, the Arrow is hopefully a sign of groundbreaking things to come. The car was first revealed at the Geneva Motor Show in 2016, right beside the Apollo N. The Arrow though takes things a bit further with its 4.0 liter, twin turbo V8 generating a whopping 986 horsepower.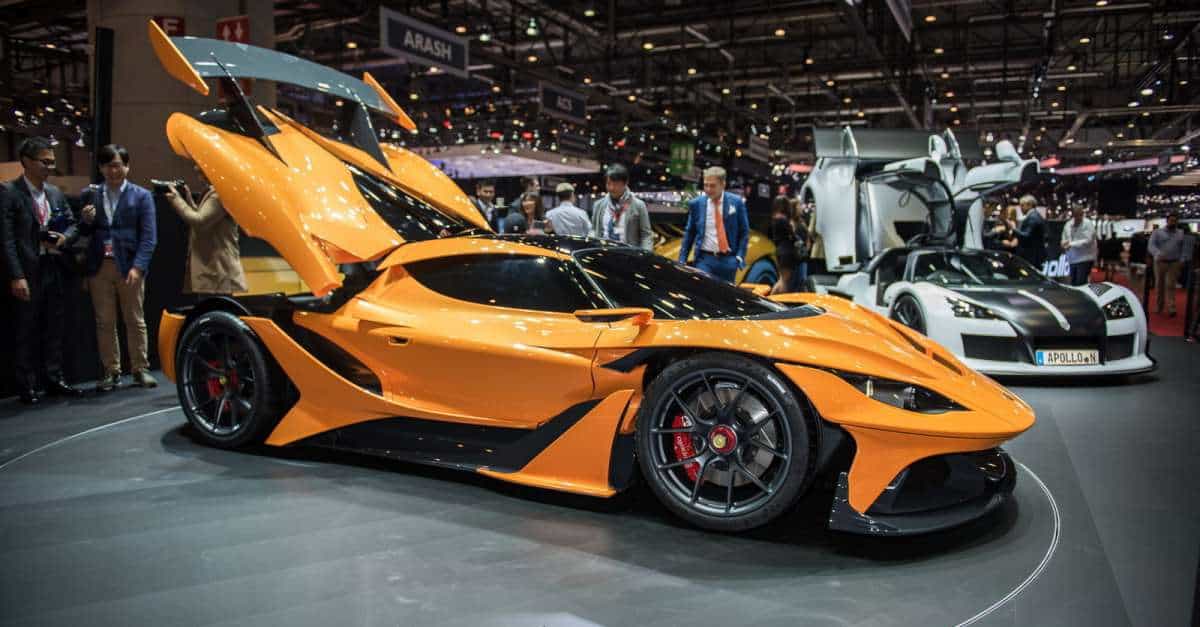 The Audi-designed, twin-turbocharged 4.0-liter V8 is highly modified. Though the specs are still being finalized, larger turbochargers and less backpressure from the exhaust are projected to help it make 1,000 horsepower and a good 740 pound-feet or so of torque. Apollo expects the results to work out to a 0-62 time of under 2.9 seconds and a top speed of 220 miles per hour.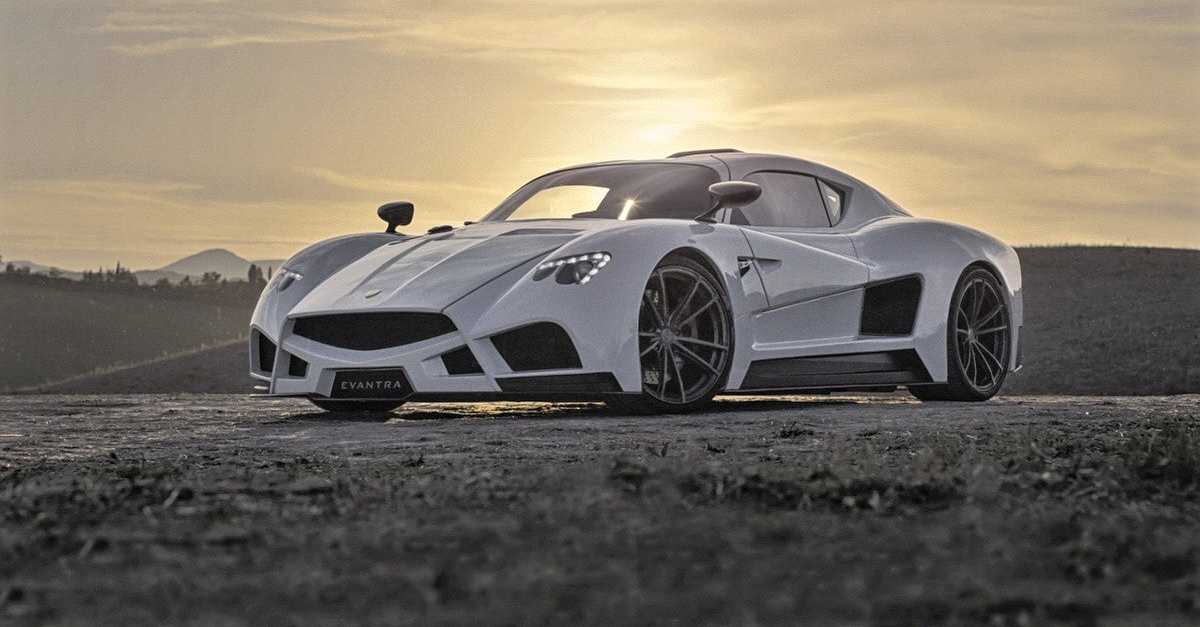 Zenvo TS1 GT
Starting Price: $1.2 Million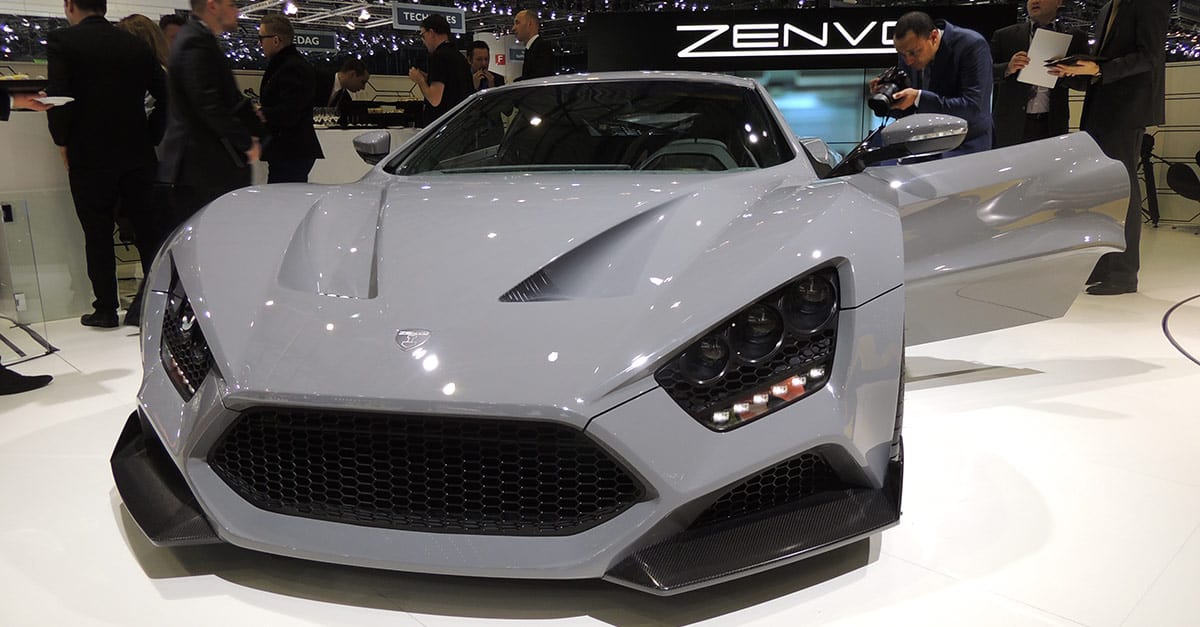 The Zenvo TS1 is an update of the Zenvo ST1. Zenvo fixed small tweaks and aerodynamic changes in this model. It features a 5.9-liter flat-plane V8 with 2 centrifugal superchargers.

2017 Mazzanti Evantra Millecavalli
Starting Price: $1.2 million
The Mazzanti is not your typical two-seat coup. Made out of exotic carbon-fiber materials, most parts of the body can be custom tailor to fit whatever desires the customer wishes. The Evantra Millecavalli is about ten centimeters wider than the standard Evantra model. While seemingly small, that little extra space drastically enhances the vehicle's extreme performance profile, and all without changing the style.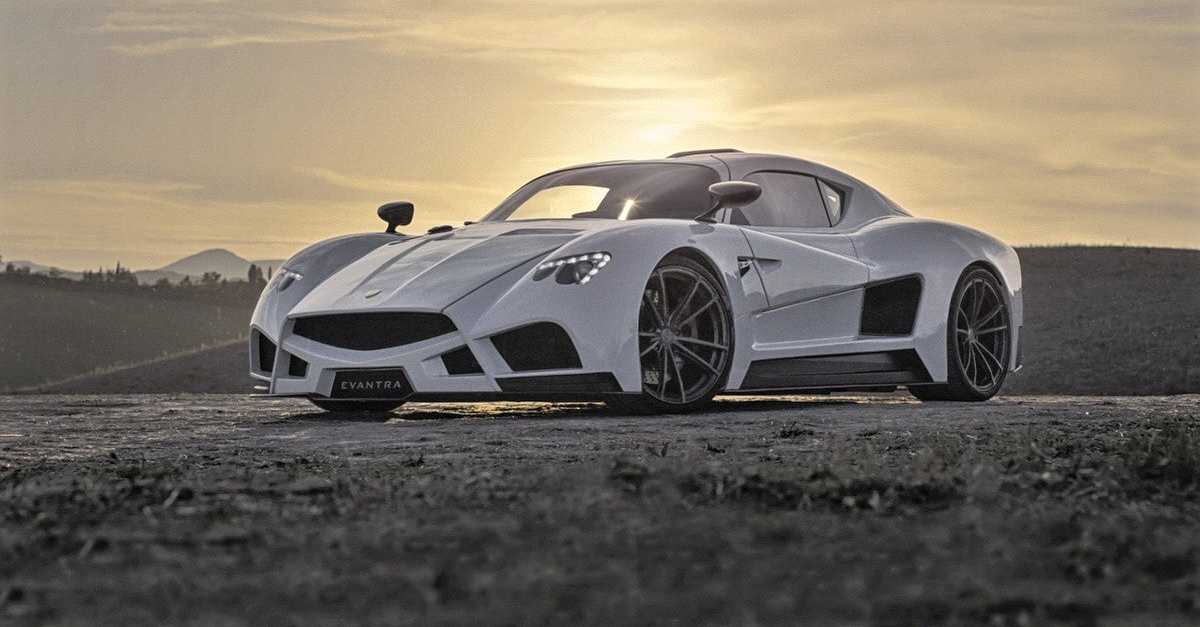 Limited to just 25 units, the Mazzanti Evantra Millecavalli was revealed back in June 2016 at the Parco Valentino motor show in Italy. Just like its predecessor the Evantra, the new Millecavalli is powered by a 7.0 liter LS7 V8 twin turbo engine producing 1,000 hp, making it the most powerful car made in Italy. The Evantra Millecavalli does 0-100 km/h in 2.7s and has an acclaimed top speed of 250 mph or 402 km/h. Pricing has not been made official but related sources cite a $1.2 million price tag, the older Evantra was priced from $869K.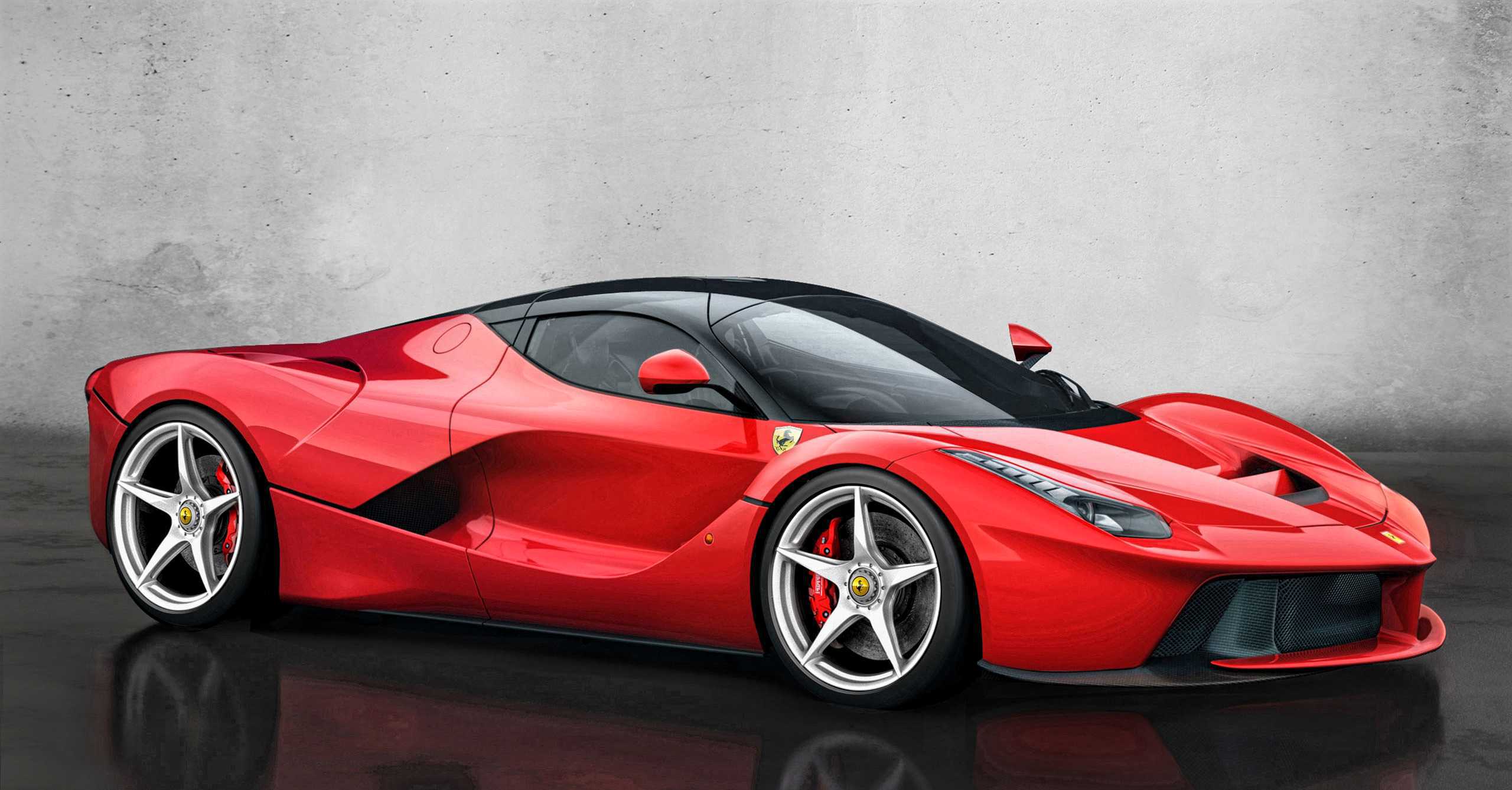 Hennessey Venom GT
Starting Price: $1.2 Million
The Hennessey Venom is a match made in heaven between raw, unadulterated American power and British ingenuity. While only 29 were produced, they've already set several world records for production vehicles. Despite the high price tag, the Venom's Batmobile-like finish sure doesn't hurt its resell value.
While Hennessey Performance is based in Sealy, Texas, the car's design was inspired by the beautifully crafted Lotus Elise roadster and Exige coupe model. Utilizing the base of the two British cars, the Venom GT has incorporated parts and pieces such as the doors, headlamps, and roof, to name a few. However, Hennessy manufacturers and their Venom GT are not affiliated to the United Kingdom's Lotus. In January 2013, the Venom GT made its way into the Guinness World Book of Records for reaching 186 miles per hour in just under 14 seconds, 13.63 to be exact. In 2.7 seconds, this baby can reach 60 miles per hour.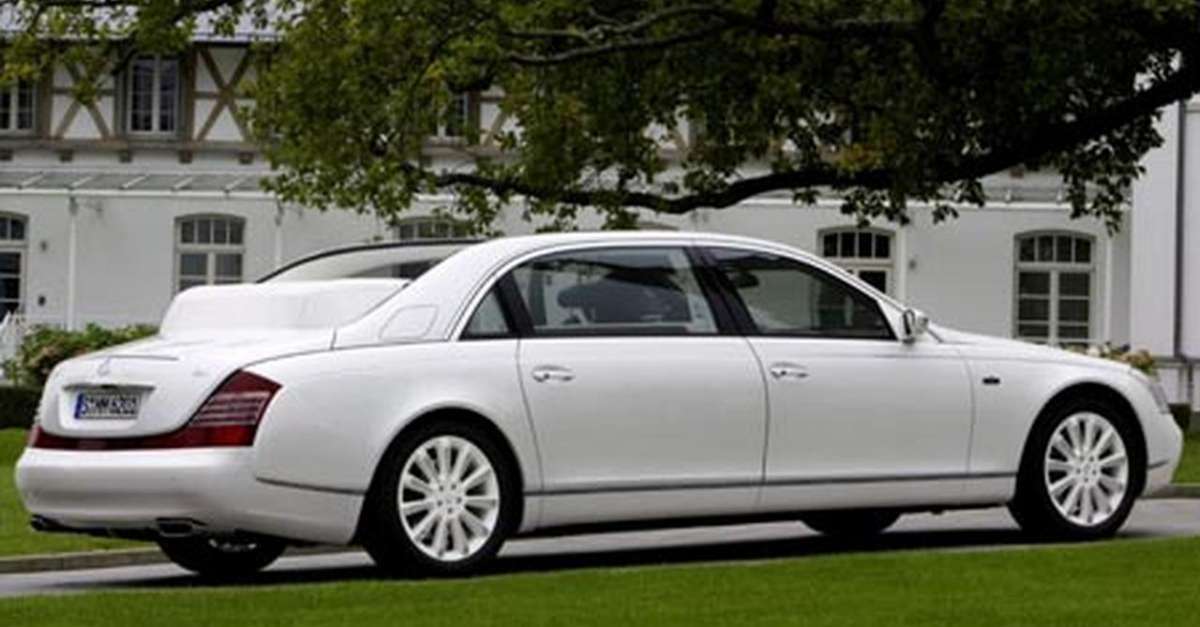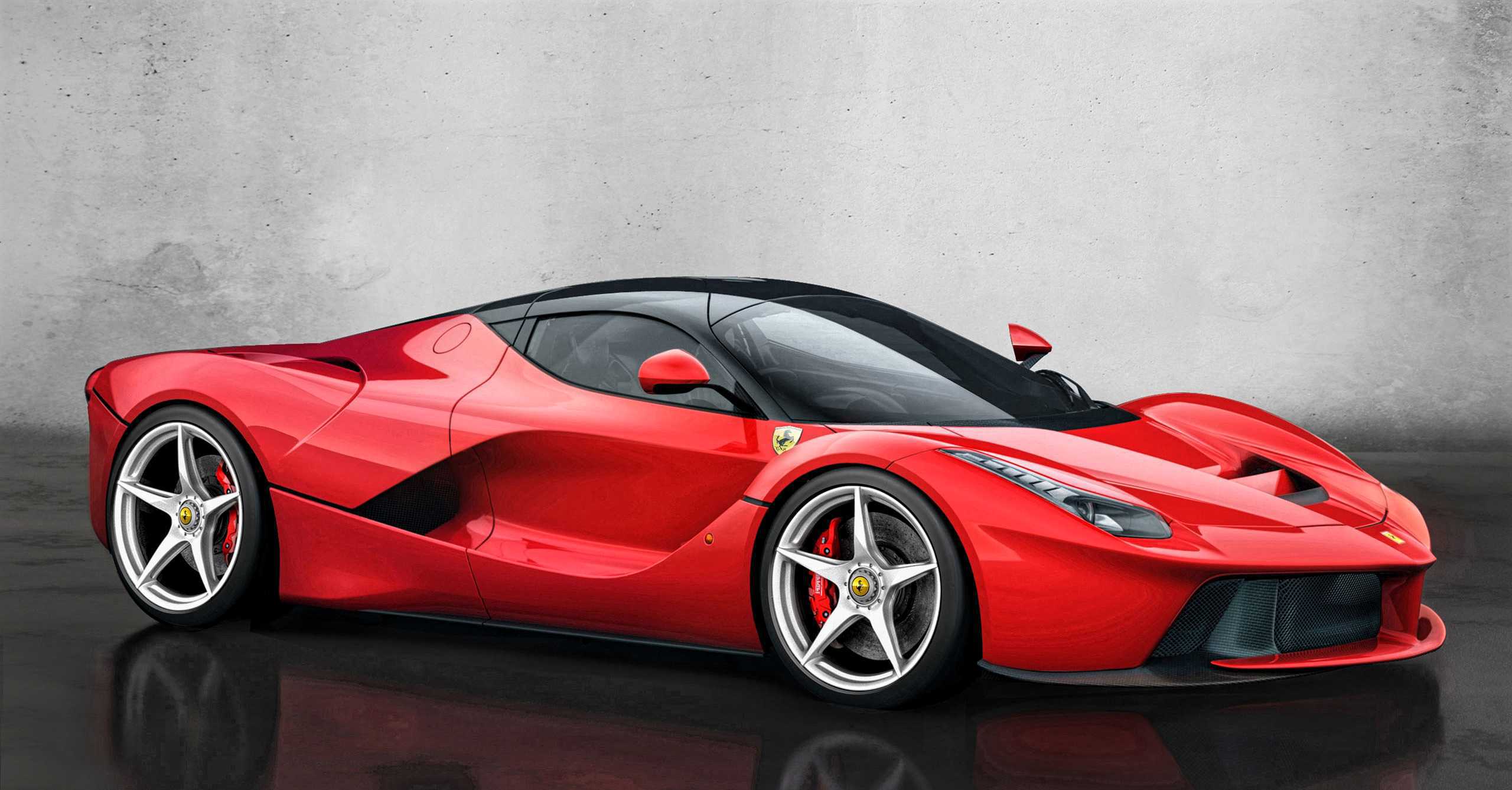 Ferrari LaFerrari
Starting Price: $1.3 Million
Besides a ramped up powerplant, the LaFerrari just might be the most delicious Ferrari yet. It's definitely the most powerful production vehicle in Ferrari's long history. While unfortunately only a small number of these hyper cars were made, anyone lucky enough to land one is clearly in for the ride on their life.
Sporting a 6.3 liter V12 engine pouring out 789-horsepower, along with an extra boost of 161-horsepower from an electric motor. Thanks to its hybrid capabilities, it can go faster than ever before, all while reducing fuel consumption. In less than 3 seconds, LaFerrari can accelerate to 62 miles per hour and has a top speed of 220 miles per hour. Unlike its predecessor, the Enzo, LaFerrari is much more visually appealing and stylish as well.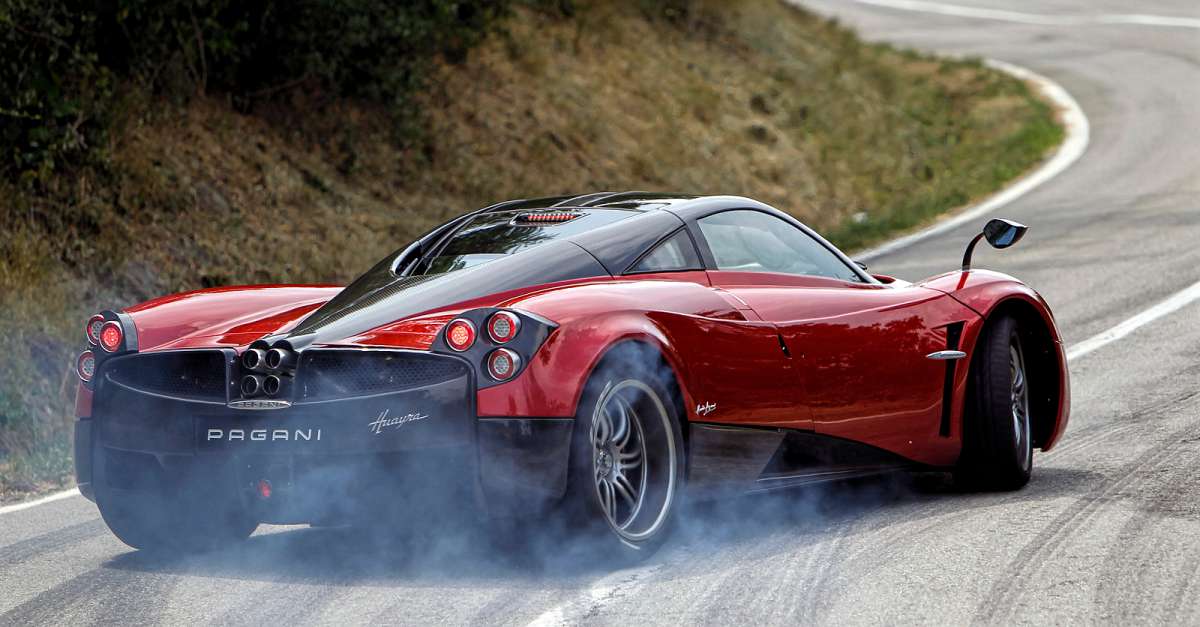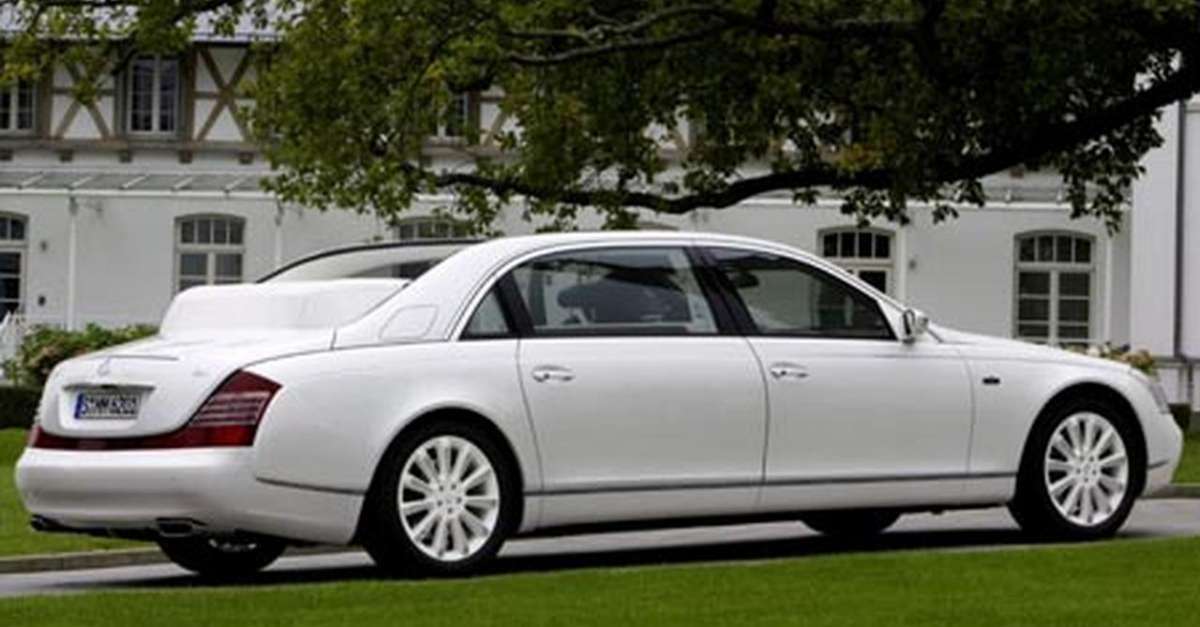 Maybach Landaulet
Starting Price: $1.38 Million
Designed as a mini-limousine to be driven by a chauffeur, the Maybach sacrifices only the slightest function for unparalleled form. The Maybach is the perfect ride for someone rich enough to look down upon a stretch limo and long for a little more comfort. Ironically though, the brand will be discontinued soon due to its lower profit margins when compared to BMW's Rolls Royce line.
As one of the most expensive sedans in the automobile market, the Landaulet expresses its class with its luxurious features, such as its fully retractable sunroof that stretches as far back as the car's rear and a refrigerator to serve its guests in case they are ever hungry. This is the perfect vehicle to be driven around in. Even though it screams elegance, it has a roaring bi-turbo V12 engine that can do wonders, like accelerating to 60 miles per hour in 5.2 seconds. For its size, that is quite remarkable and proves its dexterity and potential. The Luxury Brand Status Index 2008 voted the Maybach first place, ahead of even Rolls-Royce and Bentley.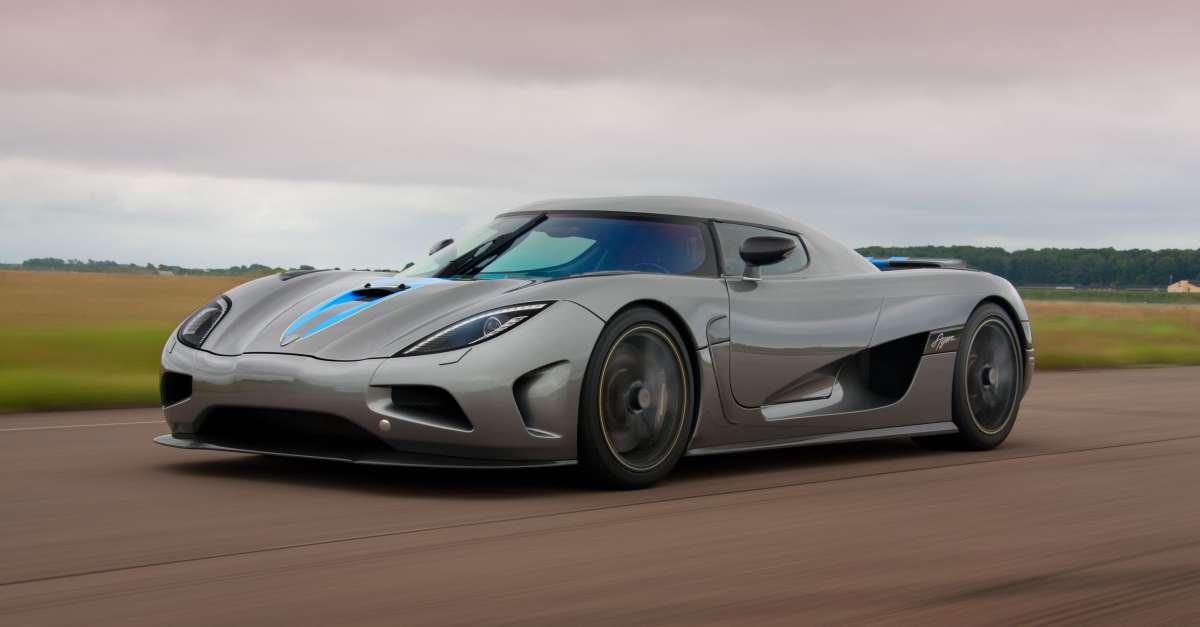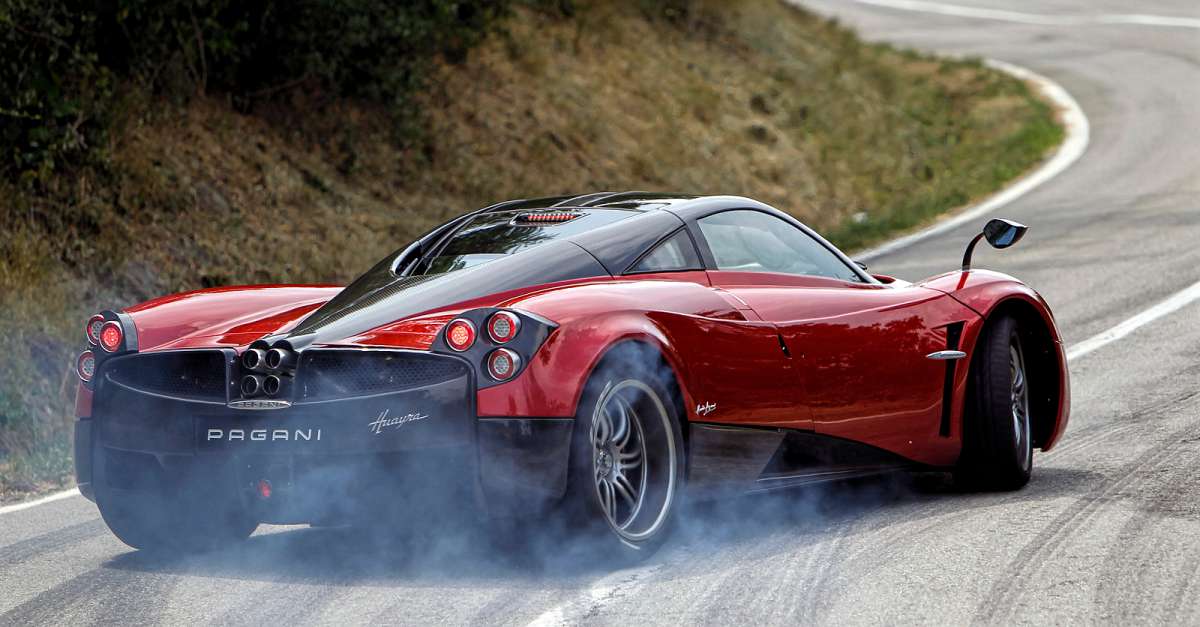 Pagani Huayra
Starting Price: $1.5 Million
Making its debut in the Hollywood film Transformers: Age of Extinction, the Huayra is one of the few sportscars that really lives up to the hype. The exquisite lines of this machine are not just decoration, but crucial to its stealth fighter rivalling aerodynamics. The Huayra was even labeled "Hypercar of the Year 2012" by Top Gear magazine.
Yet another exclusive powerhouse, which is, of course, a rare find. The Huayra has numerous unique features that make it one of the best performing muscle cars on the market. Most Pagani rides are made to order, and are therefore highly exclusive as well. Combining luxury and ultimate performance, this attractive roadster comes packed with a twin-turbocharger, 6.0-liter V12 engine that can push out a top acceleration of 230 miles per hour with 720-horsepower, and can reach 60 miles per hour in 3.3 seconds. For such a small company, it sure makes a personal statement in its engineering and performance.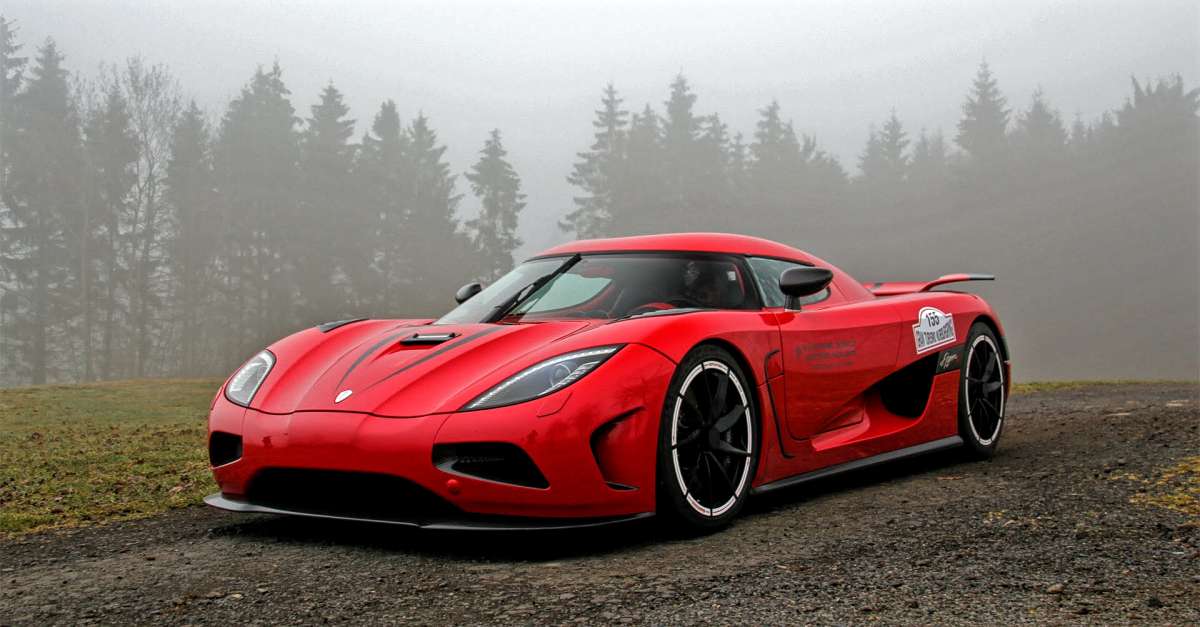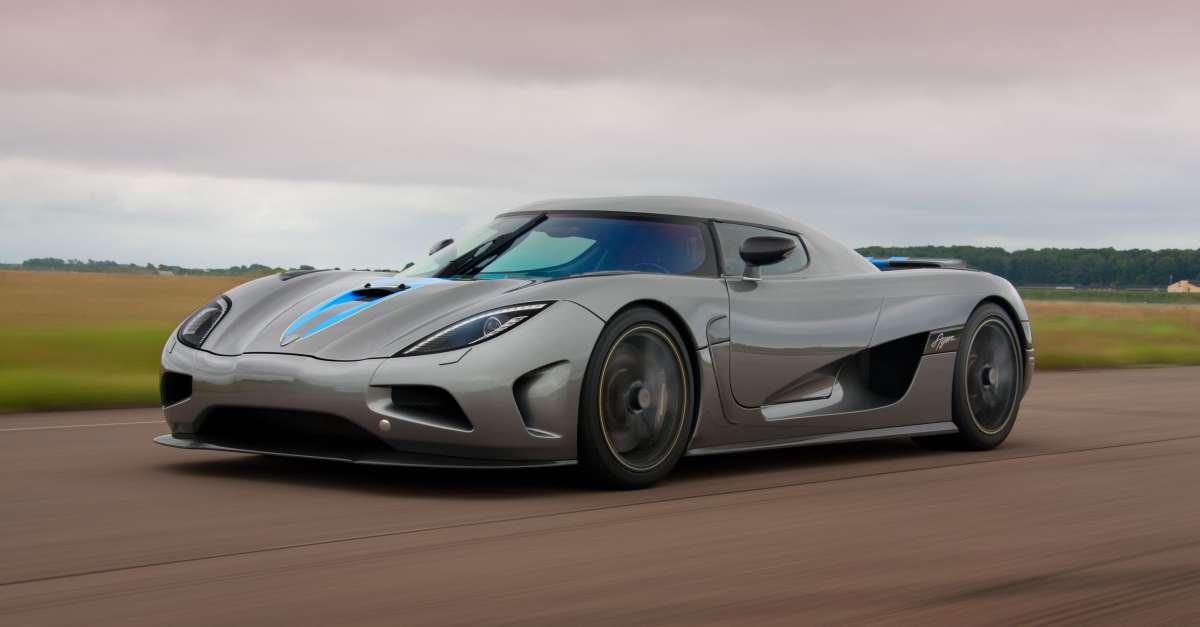 Koenigsegg Agera S
Starting Price: $1.52 Million
This limited-production Swedish road warrior earned Top Gear Magazine's "Hypercar of the Year" in 2010. With it's incredible get up and go, thanks to a 1,000 horsepower powerplant, not to mention futuristic design, that probably won't be the brand's last accolade. On the outside, the Agera seems to resemble an Aston Martin, but under the hood it exceeds all their recent models.
The Agera S was built by the Swedish car manufacturing company, Koenigsegg. This monster is an exclusive member of the 1,000-horsepower (and up) club and comes fully loaded with a twin-turbo, 5.0-liter V8 engine. In 2.9 seconds, it can reach 62 miles per hour. For those who are not faint of heart, this speedster can also hit approximately 188 miles per hour in a little under 23 seconds.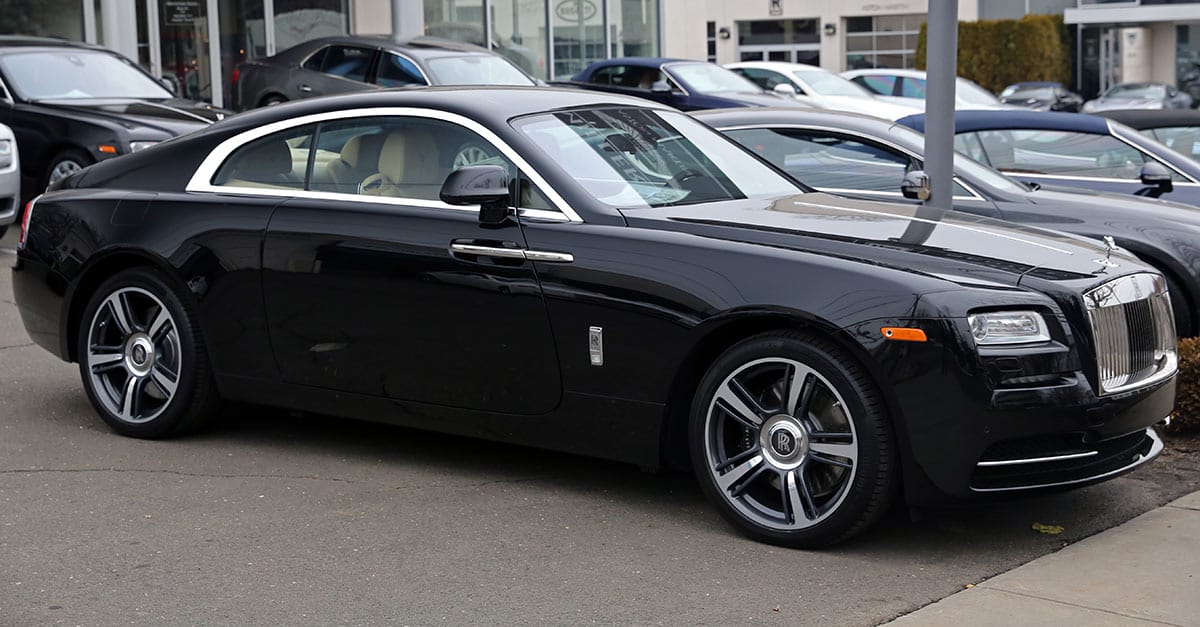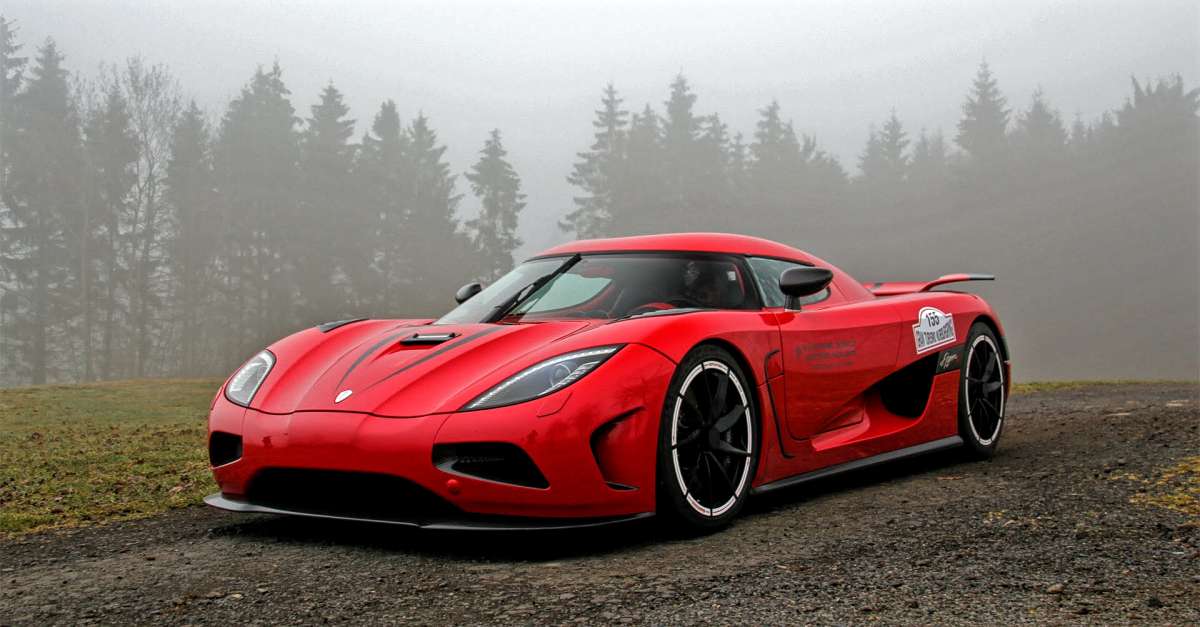 Koenigsegg Agera R
Starting Price: $1.6 Million
Not to be outdone, even by themselves, Koenigsegg introduced the R model to their already impressive sporting lineup. The Agera R is amazingly street legal, even though it packs more horsepower than many modern tanks. Unfortunately, mass production is still out of reach for this small car manufacturer, but if you're lucky to get your hands on one of these bad boys you'll never turn it loose.
With the R model, Koenigsegg really shows off its capacity to fly fast and win the hearts of drivers without being a big named brand like its competitors, Ferrari and Lamborghini. Its speedy performance will have you bending through space and time. The Agera R packs a mean 1140-horsepower twin-turbo 5.0-liter V8 engine that sounds heavenly, yet acts beastly. It can hit 60 miles per hour in a mere 2.8 seconds flat, and can put a Bugatti Veyron to shame on a race track. While its ultimate top speed has not been put to the test, it is estimated that it can reach 273 miles per hour.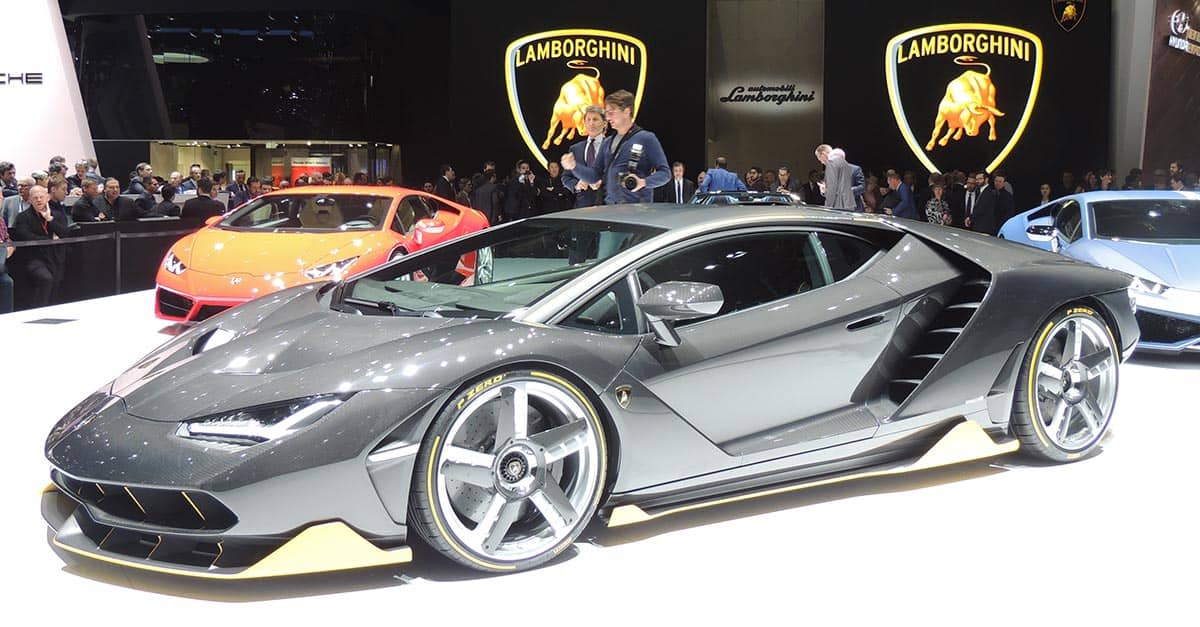 Rolls Royce Wraith
Starting Price: $320,500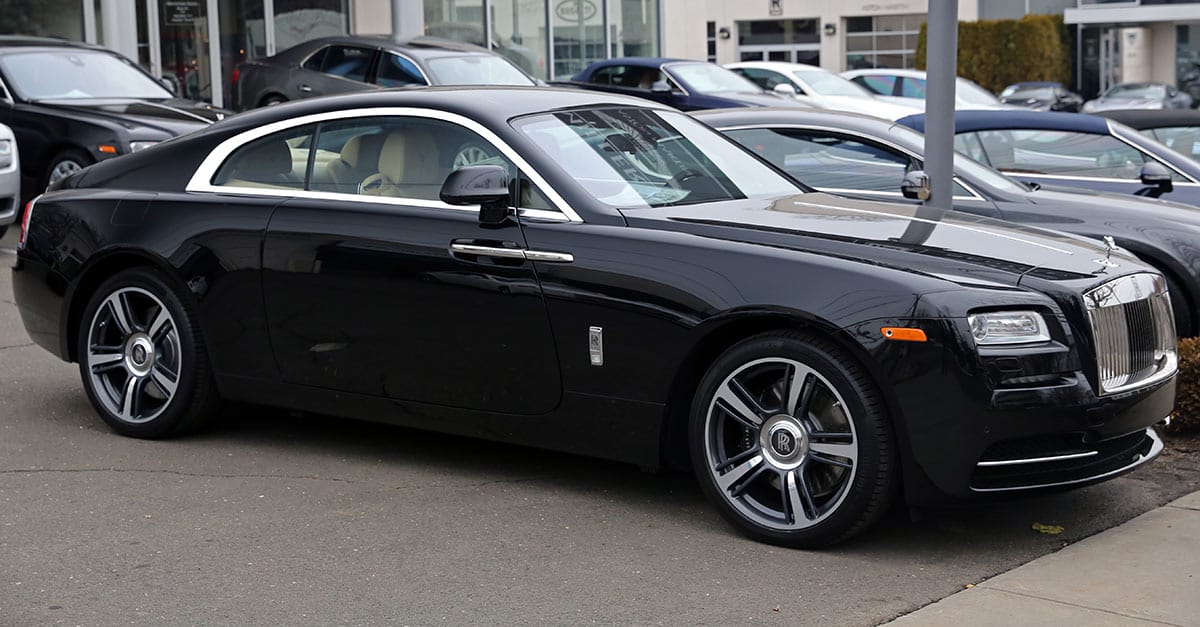 The Rolls-Royce Wraith is a British luxury car that was unveiled at the 2013 Geneva Motor Show.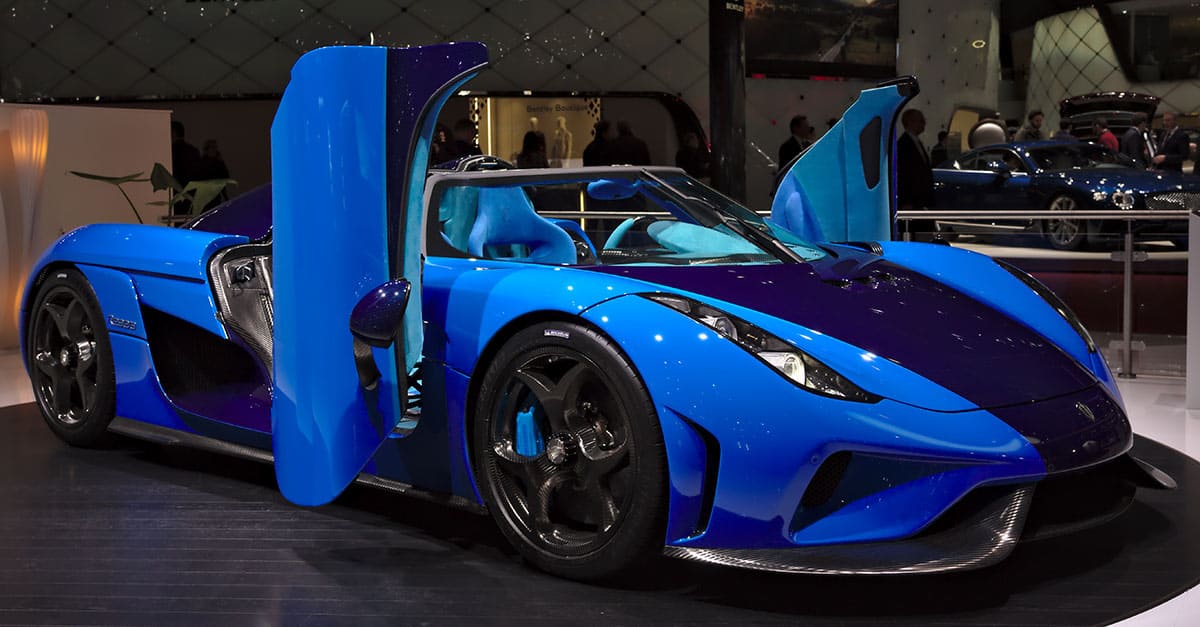 Lamborghini Centenario LP 770-4
Starting Price: $1.9 Million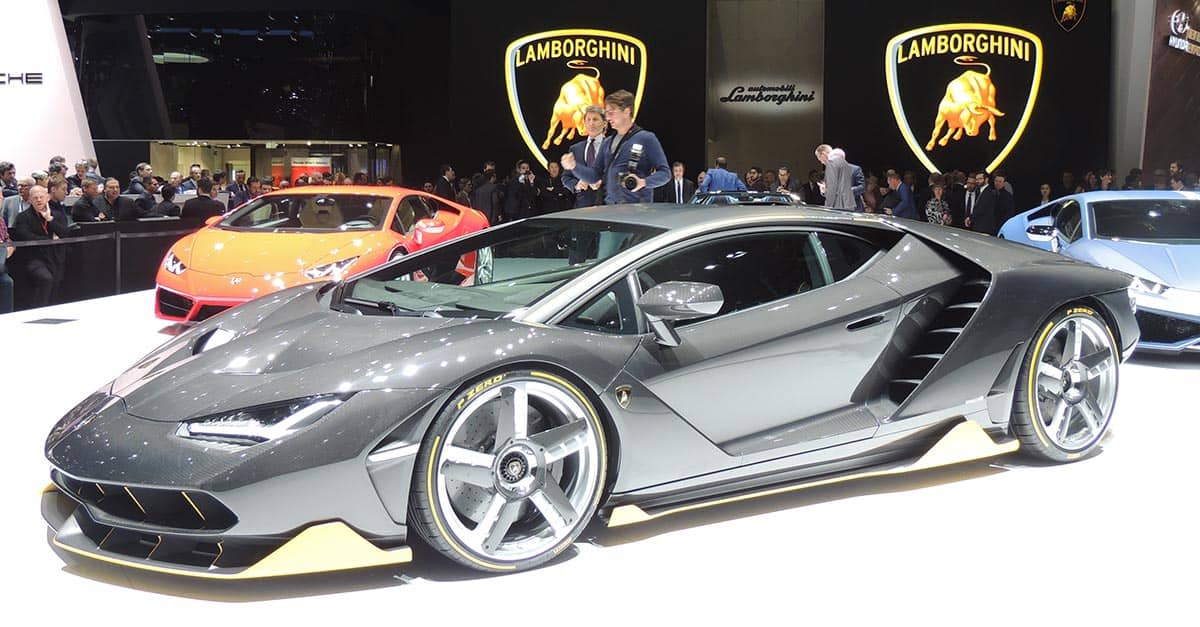 The Lamborghini Centenario is a custom-built sports car produced from 2016-2017. There are only 40 of this vehicle.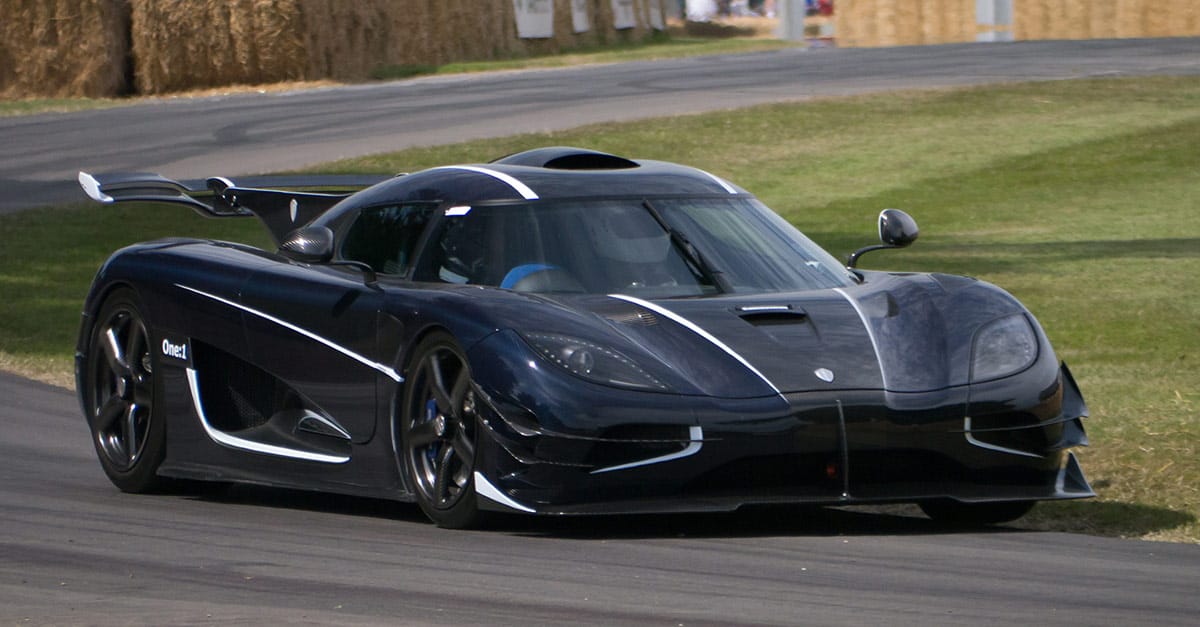 Koenigsegg Regera
Starting Price: $2 Million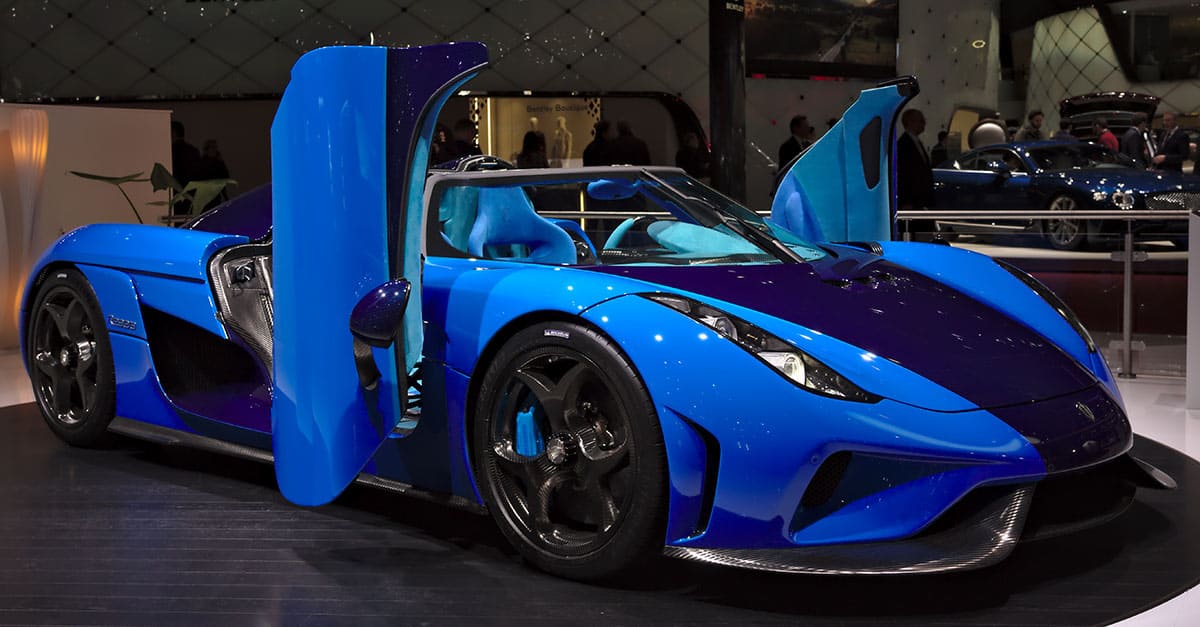 The Koenigsegg Regera is a limited edition hybrid sports car that debuted at the March 2015 Geneva Motor Show. Koenigsegg only created 80 of this vehicle.
Koenigsegg One-1
Starting Price: $2 Million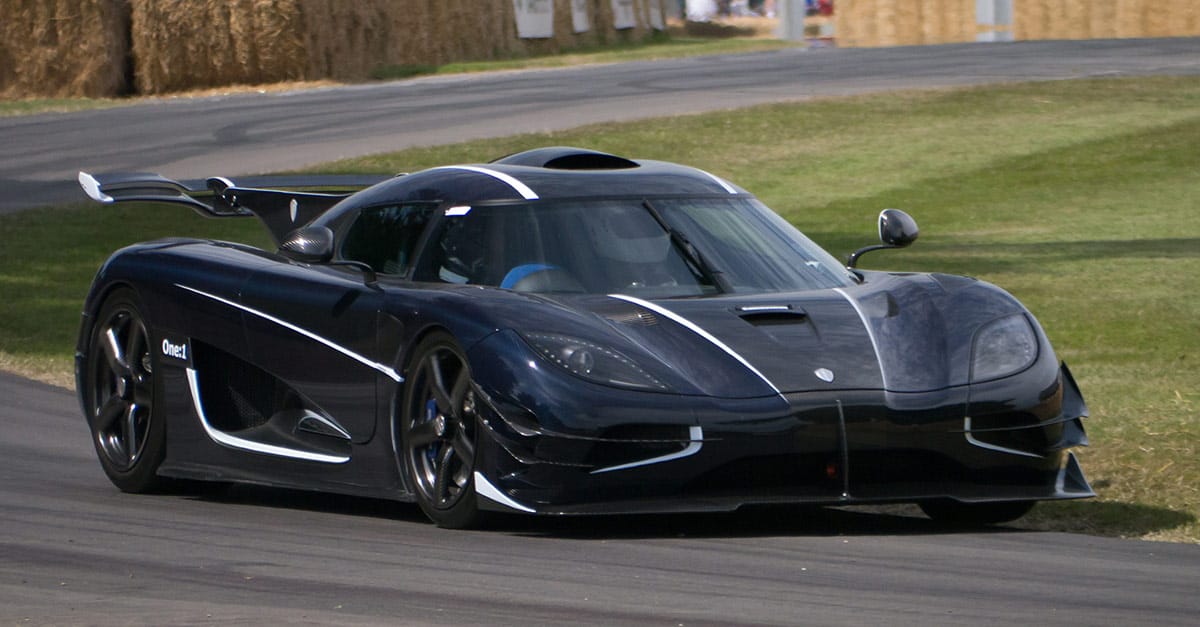 The Koenigsegg One:1 debuted at the March 2014 Geneva Motor Show. This car is fitted with a 5.0-litre twin-turbocharged V8 engine.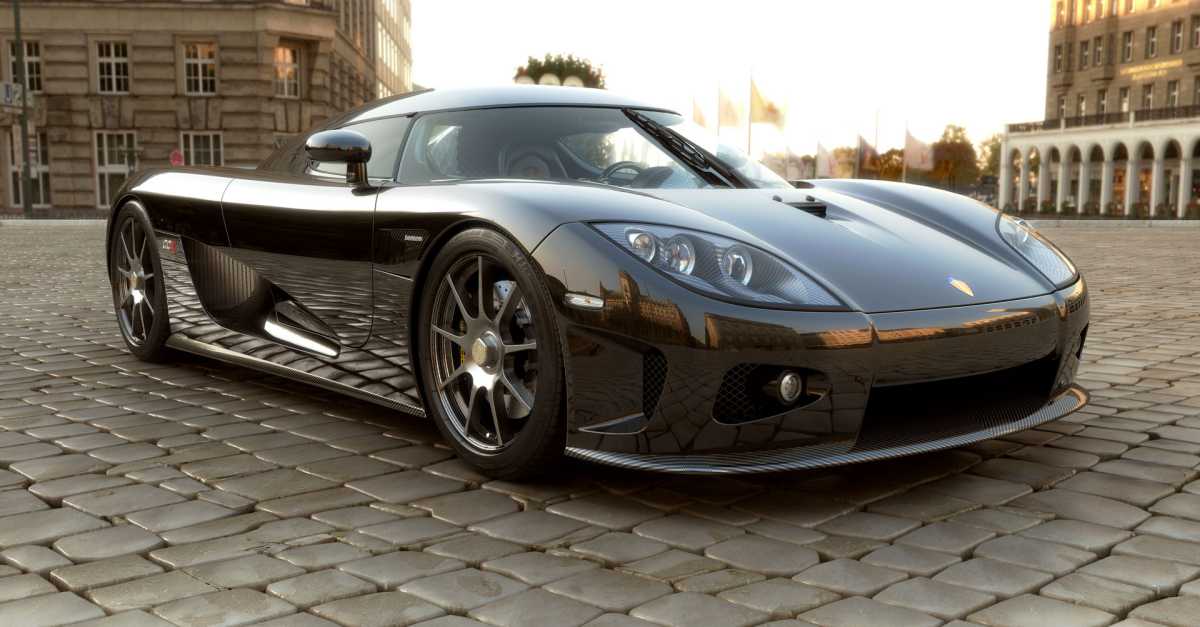 Ferrari 599XX
Starting Price: $2 Million
While not the fastest Ferrari out there, this is definitely one of the most luxurious in the brand line. What it lacks in raw horsepower it more than makes up for with ultra-agile handling. And it's NASCAR like lines sure aren't a bad selling point either.
In less than 2.9 seconds, this topnotch Ferrari can take you as far as 60 miles per hour. Twenty-nine very rich people have the privilege of owning the 599XX. Its 720-horsepower is revved up by a 6.0-liter V12 engine and has a top speed that is restricted to 196 miles per hour. Apart from the usual engine and performance piques, this vehicle pushes boundaries and expresses its true self-worth through its swift and lightweight speed.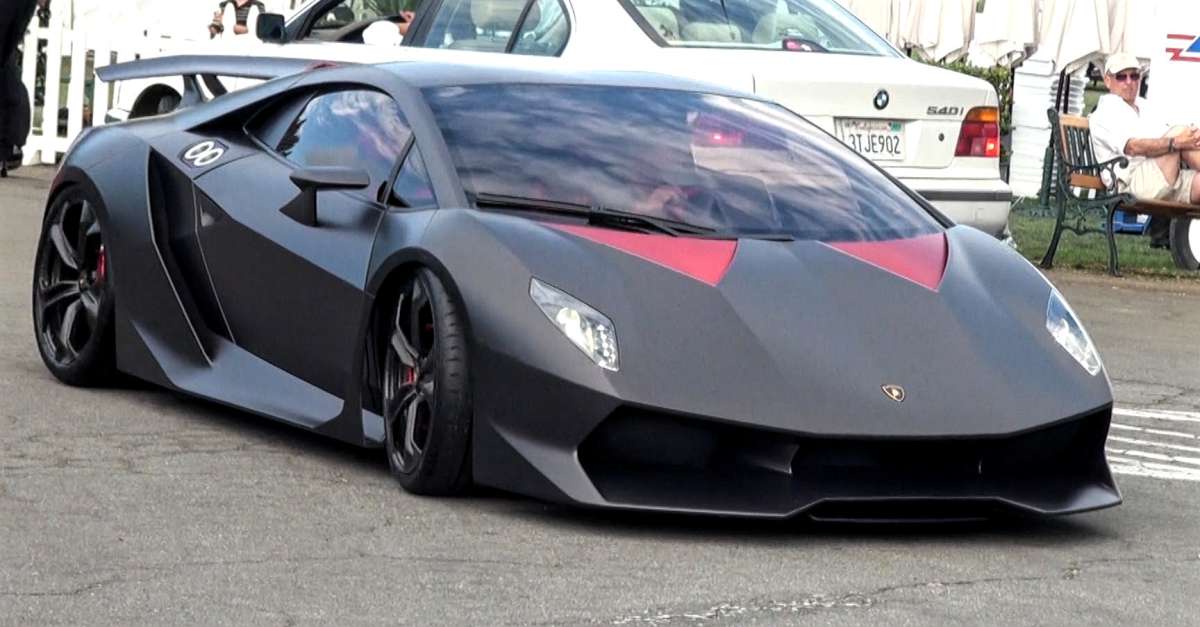 Koenigsegg CCXR
Starting Price: $2.173 Million
Here's the rare sportscar that can run on any type of gas, including even ethanol, for the price-consicious millionaire. Thanks to the Koenigsegg's flex fuel system, the CCXR actually delivers more power, 1018 hp, on E85 Biofuel. A big improvement over running just "super" gasoline and getting only 806 hp. Yet again giving a Koenigsegg auto the chance to claim the world's most powerful production car title.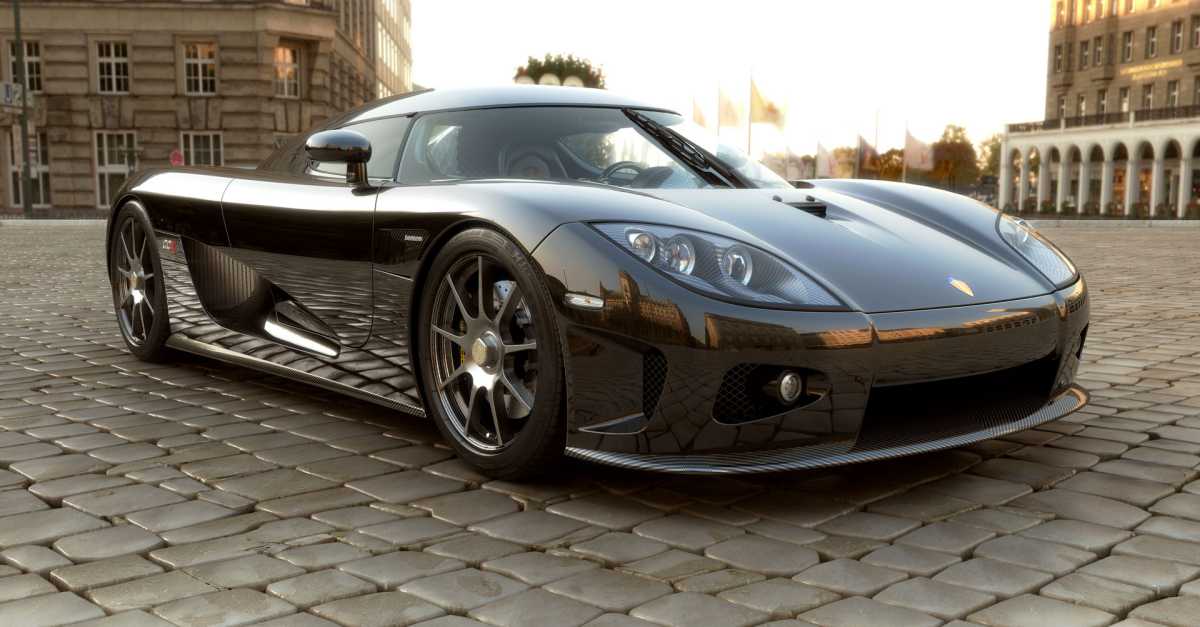 In 2009, the CCXR Edition was awarded "one of the 10 Most Beautiful Cars in history" by Forbes Magazine and was chosen as the Power Car Award 2008.
Another Swedish masterpiece, and more powerful than the S or even R model, this "indie" car manufacturer engineered a sports car that can reach 62 miles per hour in 2.9 seconds. And all in the most comfortable, stylish, and coolest way possible. Like no other Hypercar, the CCXR can maintain a fantastic hold over its drive and performance, no matter the road surface conditions. This car can absorb so much shock and keep great stability due to its remarkable chassis and suspension capabilities, it will leave you in awe. Its aluminum 4.8-liter twin-supercharged flex fuel V8 engine can produce an epic 1018-horsepower, which will surely demonstrate its ruthless capabilities.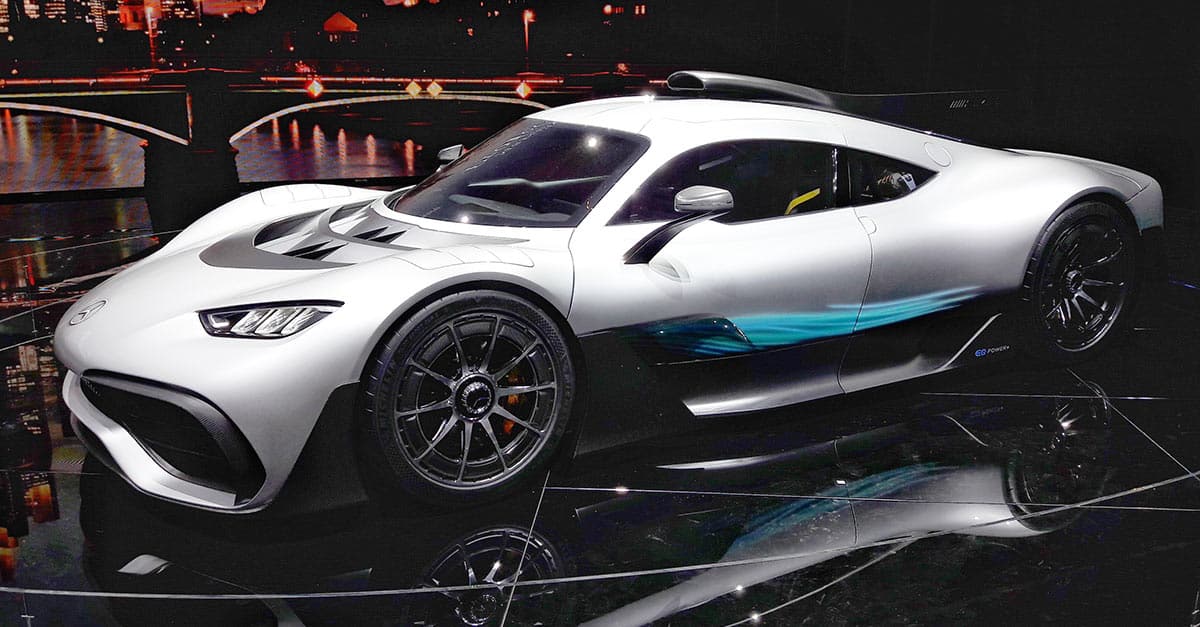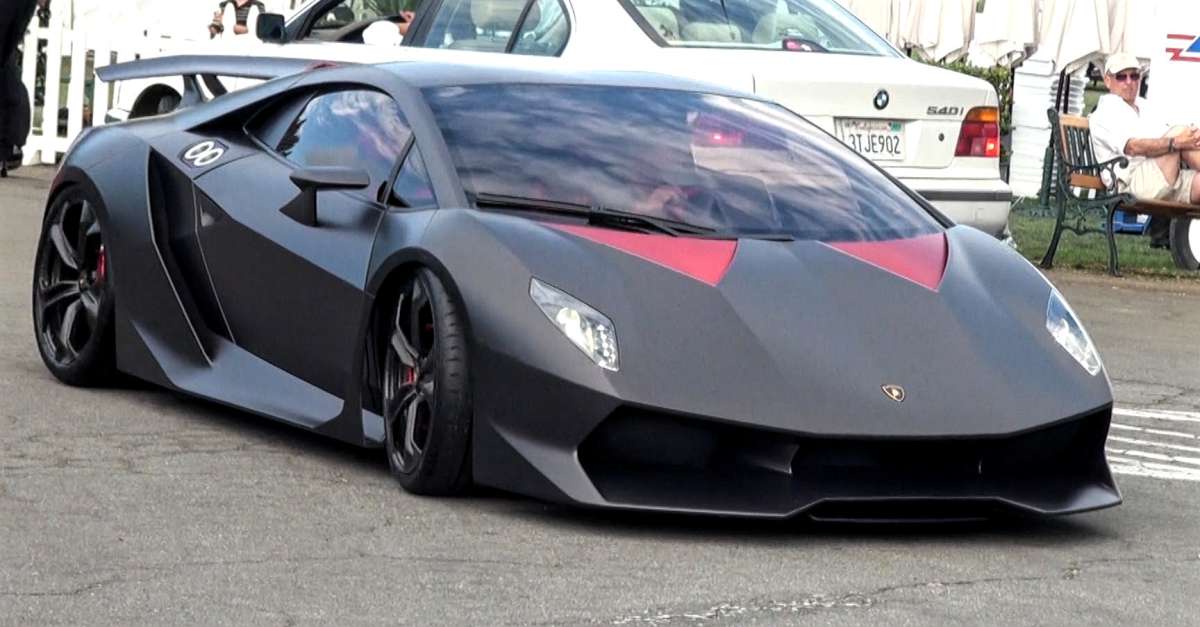 Lamborghini Sesto Elemento
Starting Price: $2.2 Million
If you've been waiting for something new from Lamborghini, the Elemento is exactly what you've been longing for. Besides a more advanced engine and suspension, this hypercar makes even more extensive use of carbon fiber components than in any previous model. And not just the exterior body. The entire chassis, drive shaft and suspension system are all crafted from composites, which cuts the overall weight to just 999 kilograms (2,202 lb). Or in another words, the same as most subcompact cars.
For those with a couple of extra million lying around and in need of a thrill, especially the thrill of being one out of twenty to own an exclusive sports car, the Sesto Elemento might just be the car you have been looking for. Powered by a 570-horsepower V10 engine, this powerhouse can accelerate to 60 miles per hour in a zippy 2.6 seconds and has a top speed of 217 miles per hour. Its state of the art engineering will provide an experience that is out of this world.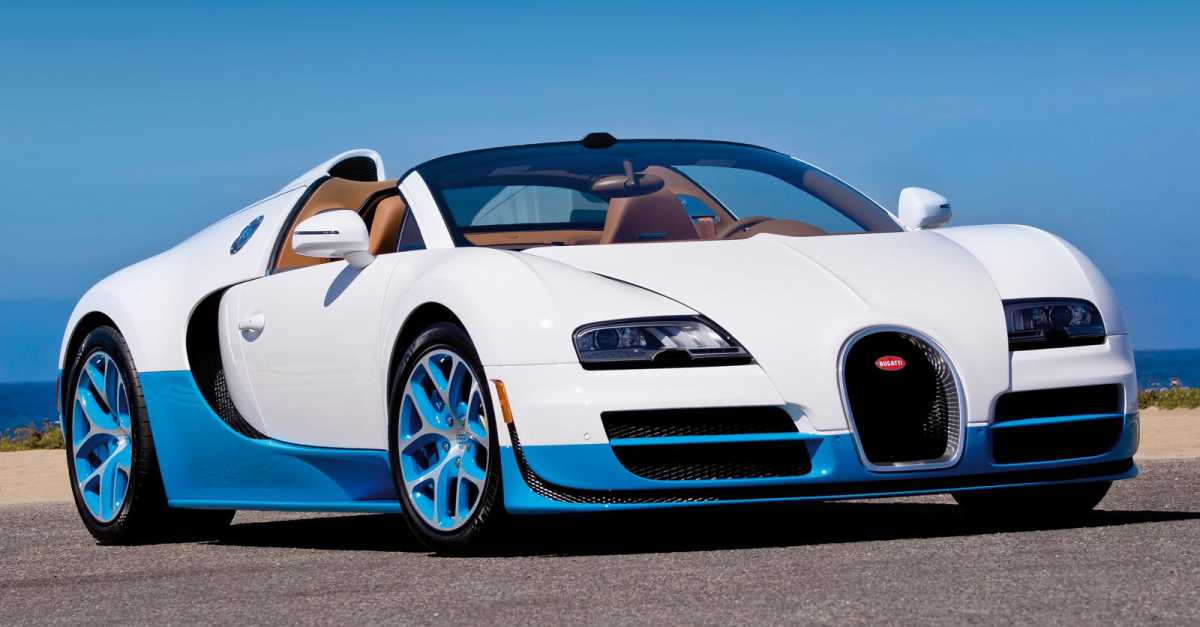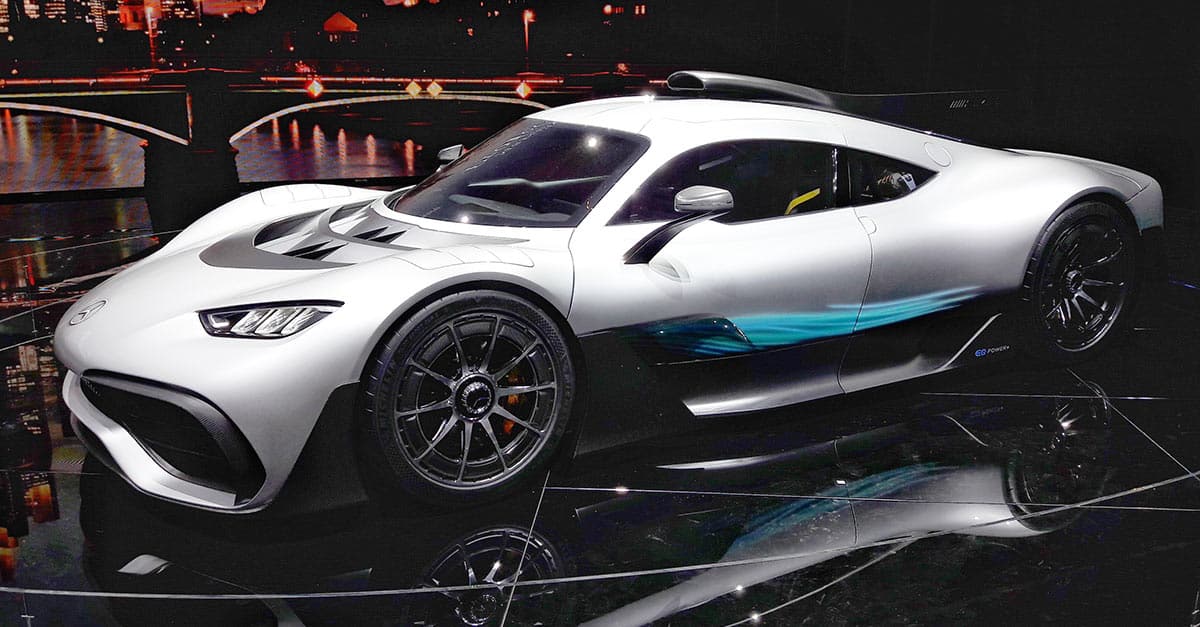 Mercedes-AMG Project One
Starting Price: $2.5 Million
The Mercedes-AMG Project One is expected to be released in 2019 as a hybrid sports car. It debuted at the 2017 International Motor Show Germany by Formula One driver Lewis Hamilton and the head of Mercedes-Benz Dieter Zetsche.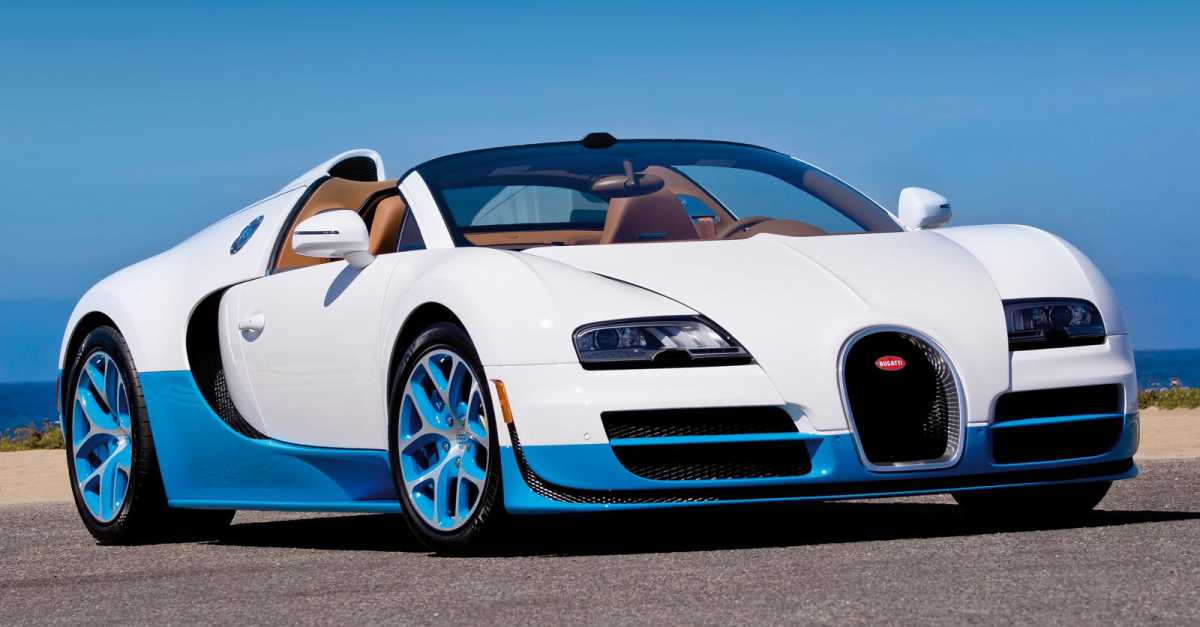 Bugatti Veyron 16.4 Grand Sport Vitesse
Starting Price: $2.5 Million
The nickname "vitesse," or speed in French, is no marketing ploy here. The Veyron is a true speed demon that easily tops the other cars on this list. Labeled "car of the decade" by Top Gears, the Veyron holds two Guinness World records: the roadster Veyron Grand Sport Vitesse version holds the "Fastest Roadster in the World" title, with an average top speed of 254.04 mph. As if that wasn't enough, the "Fastest Street-Legal Production Car in the World," goes to the Super Sport version with its top speed of 267.7 mph.
The French car manufacturer masterminded this 1,200-horsepower, 8-liter, 16-cylinder beast to be the best in their already impressive lineup. In 2.6 seconds, the Vitesse can hit 62 miles per hour out of its maximum 255.5 limit. For a starting price of $2.5 million dollars a pop, motorists will be driving around in the world's fastest roadster. Since the Veyron's initial launch in 2005, it has been making its mark worldwide, having sold its 400th model as of December 2013.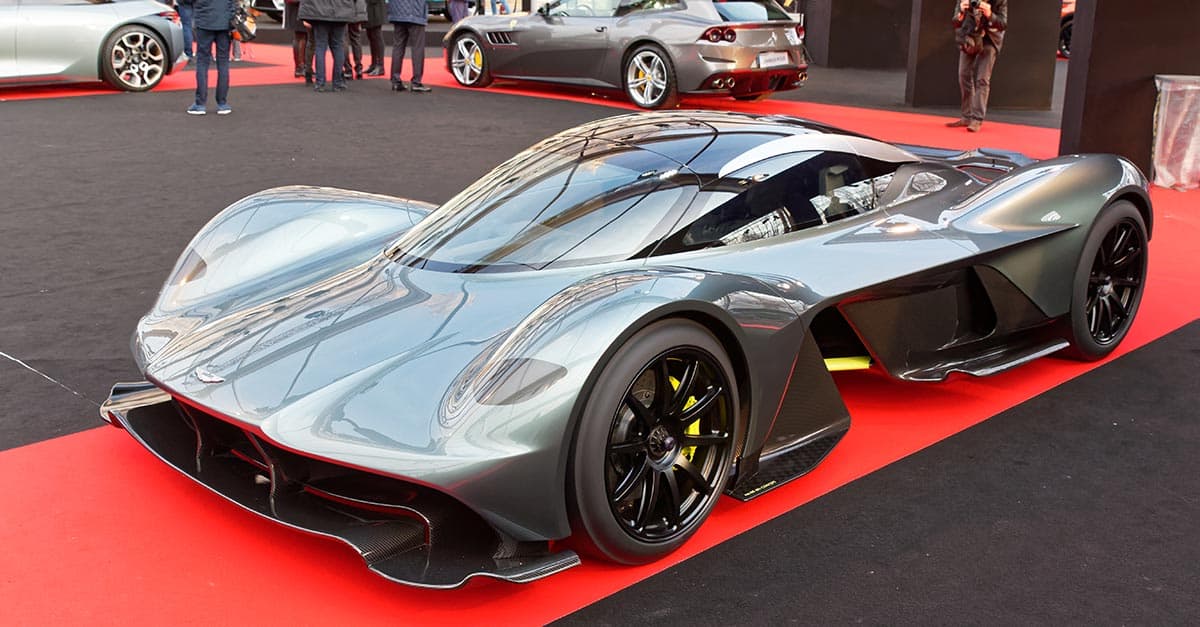 Ferrari F60 America
Starting Price: $2.6 Million
The Ferrari F60 America is a limited edition roadster built to celebrate 60 years of Ferrari in North America.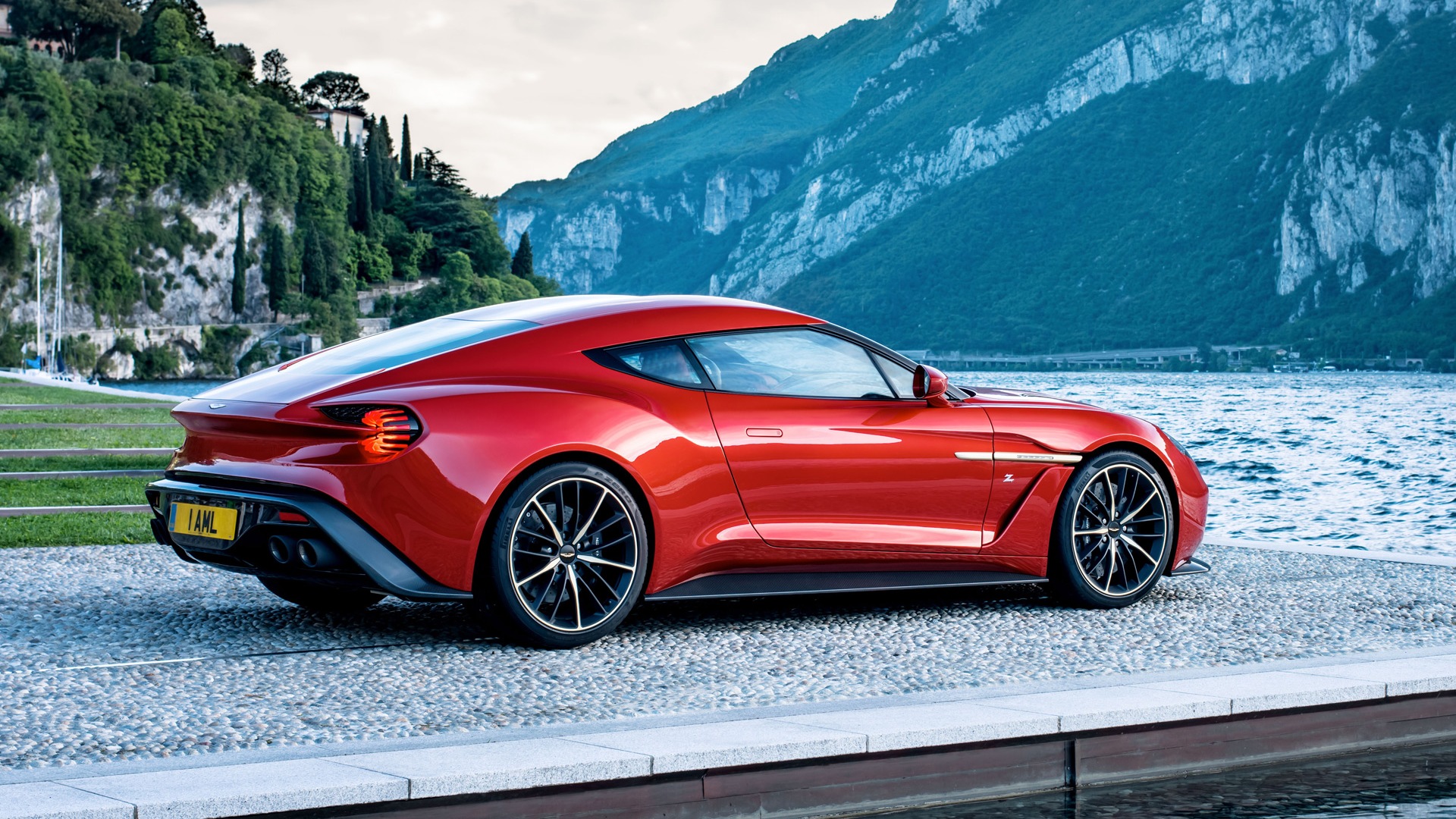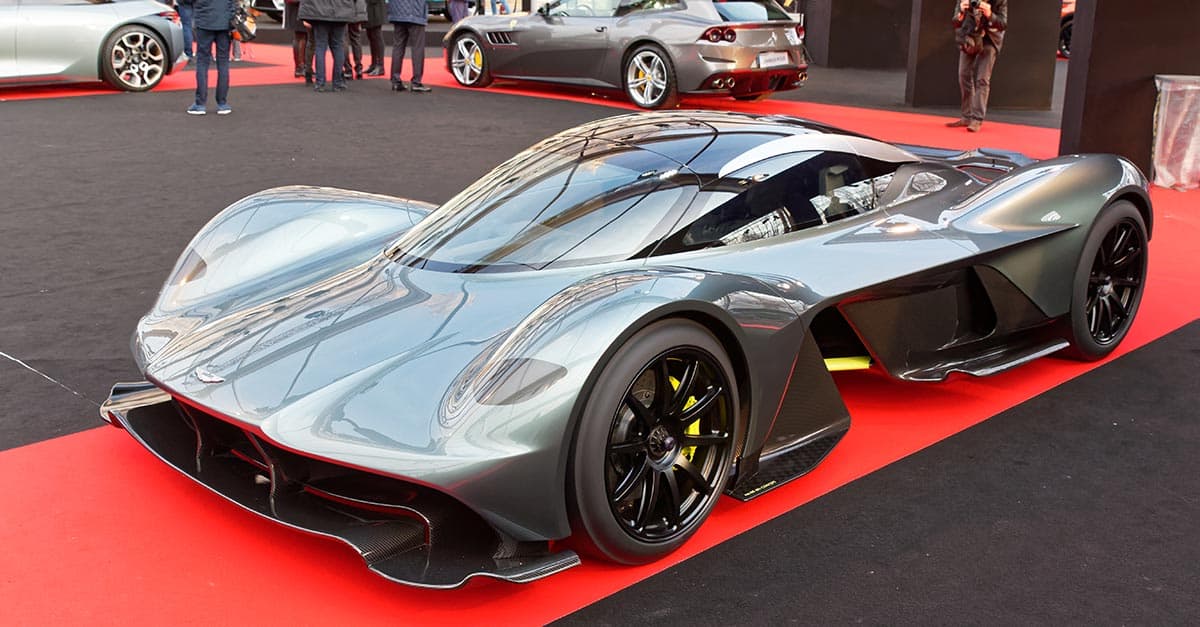 Aston Martin Valkyrie
Starting Price: $2.6 Million
The Aston Martin Valkyrie is about to begin production in 2018 as a hybrid electric sports car. It is being collaboratively built by Aston Martin , Red Bull Racing, and other manufacturers.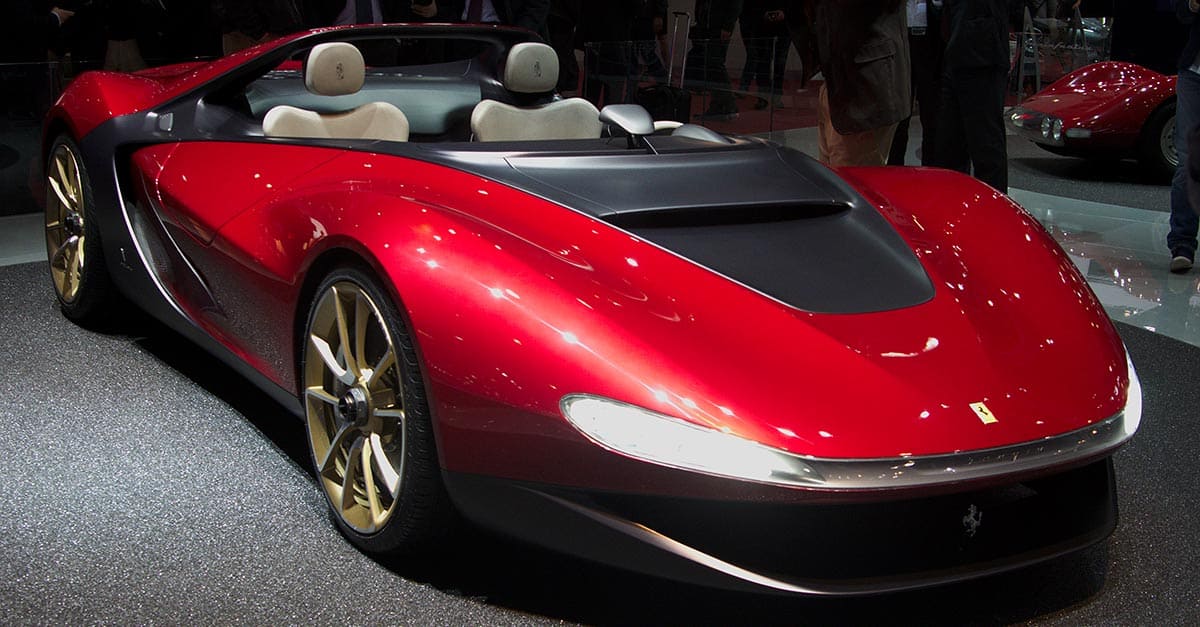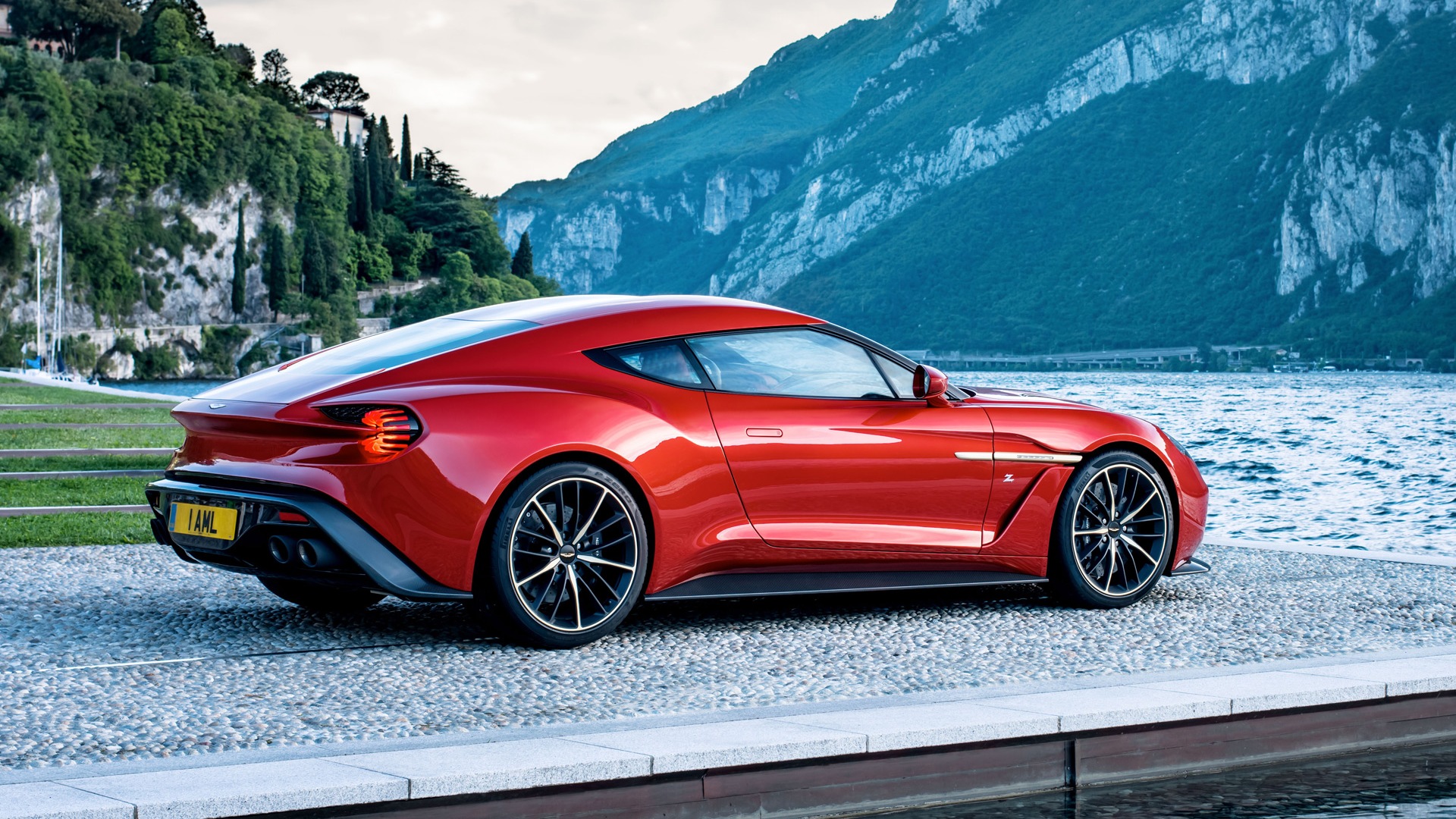 Aston Martin Vanquish Zagato
Starting Price: $653,000
Another breathtaking Aston Martin, the Vanquish by Zagato, roared onto the scene at the grand Villa d'Este event in 2016. The fifth car in the Zagato line, the 2017 model clearly traces its heritage back to the muscular DB4 GT Zagato racing variant of 1960.
The Zagato is about as close as the company comes to an economy model. The production version has a hard limit of just 99 units, with the most bare bones basic model priced at $653K. While the roadster version will have a specially designed powerplant, the standard model will use same spicy 6.0 liter V12 engine in last year's Vanquish.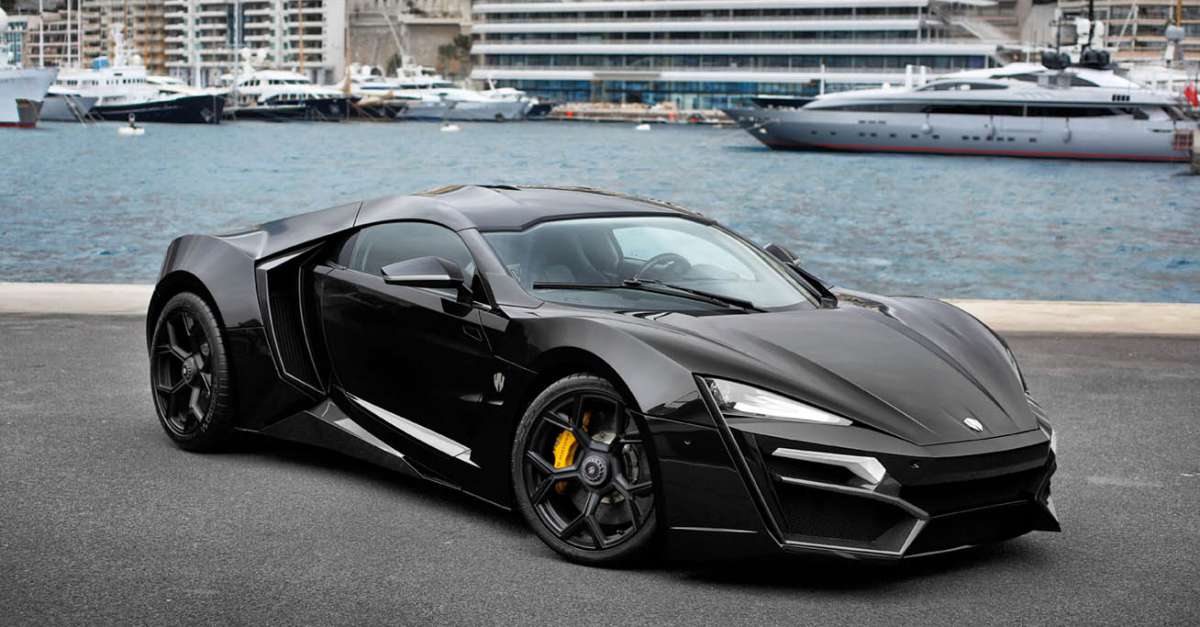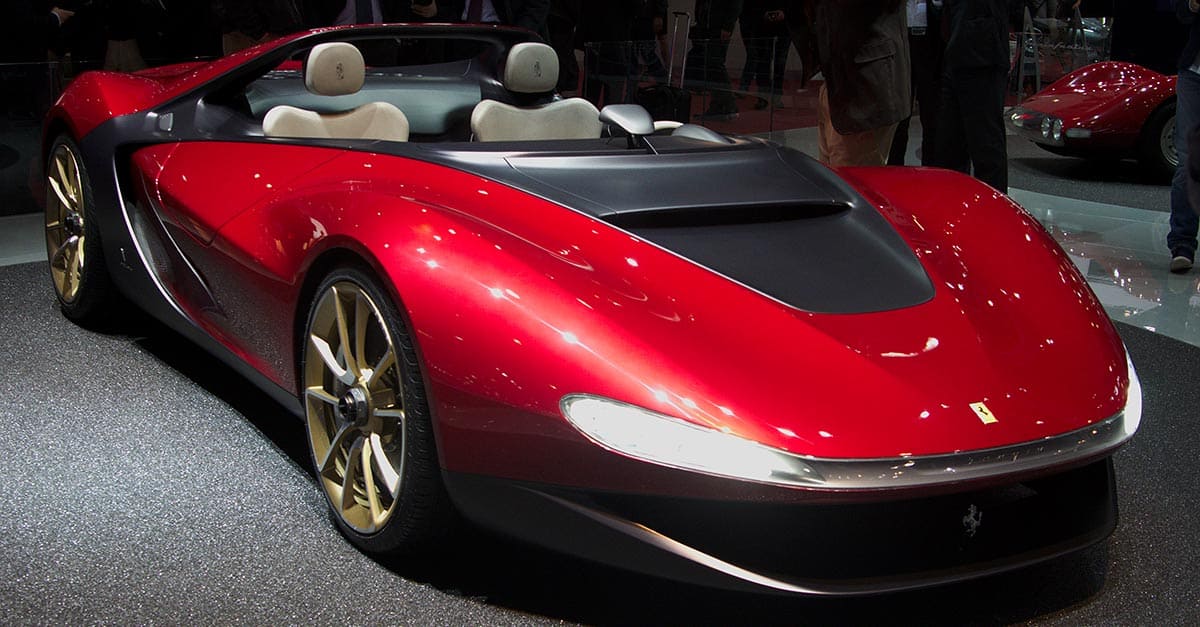 Ferrari Pininfarina Sergio
Starting Price: $3 Million
The Pininfarina Sergio is a concept car that debuted in 2013. It debuted at the Geneva Motor Show as a tribute to the automotive designer, Sergio Pininfarina.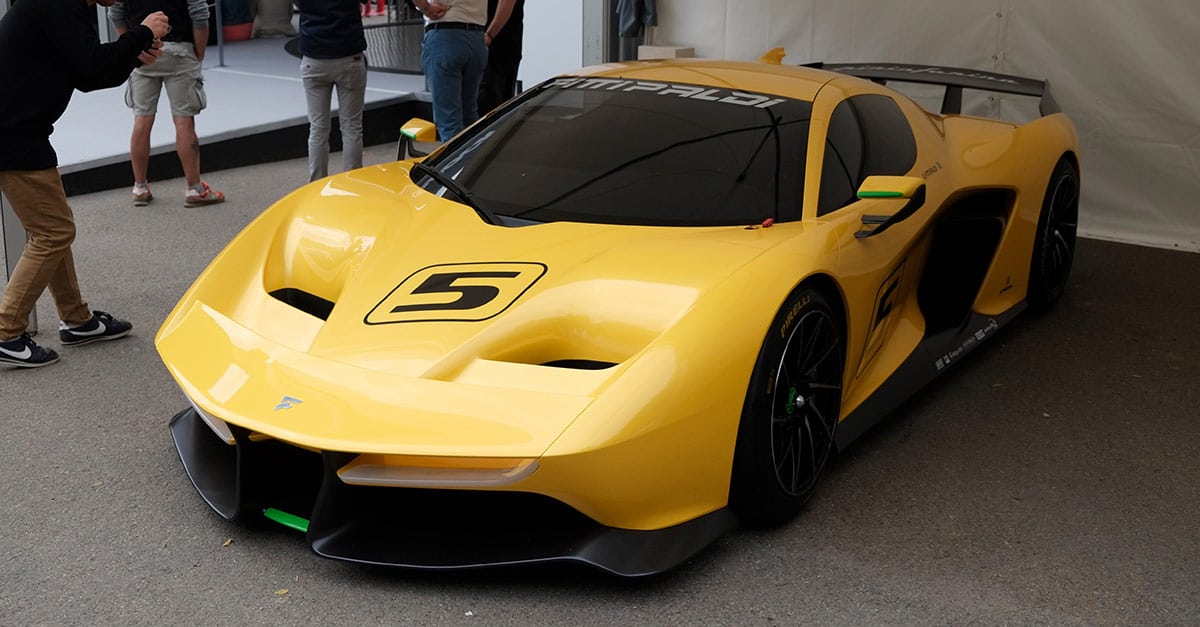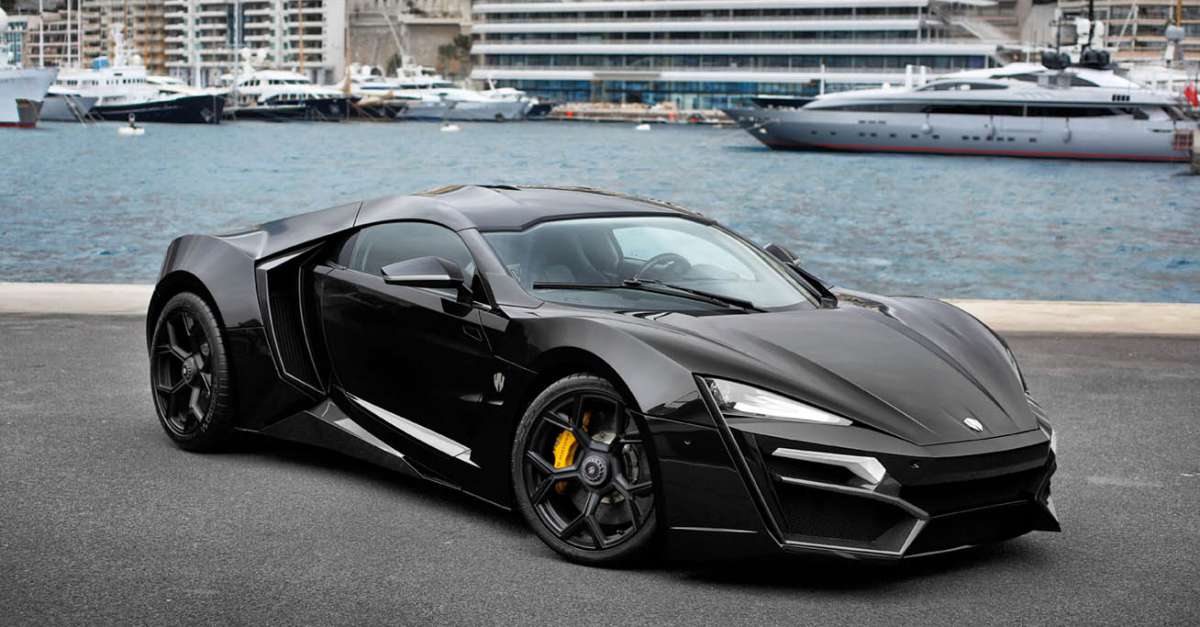 Starting Price: $3.4 Million
W Motors Lykan Hypersport
If you can find one of these hypercars not doing Hollywood stunts, then you'll have the most luxurious rides of your life. For anyone looking at that price tag and wondering, "What, is it made out of gold or something?" Well, you're right. In addition to advanced composites, the Lykan Hypersport mixed in plenty of diamonds, jewels and other precious metals throughout its design and control surfaces.
Just to top off the futuristic feel, this world-class super car even includes an interactive holographic display system inside its plush cabin. The Hypersport can dash to 60 miles per hour in 2.8 seconds with its turbocharged 3.7-liter 750-horsepower flat-six engine and has a top speed of 245 miles per hour.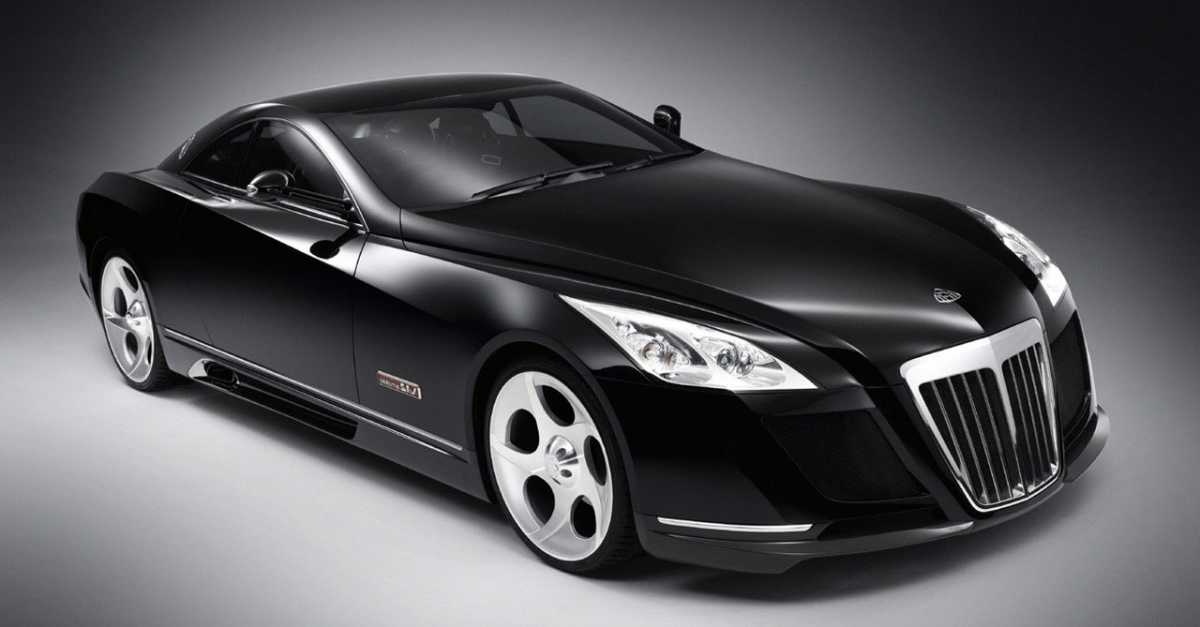 Fittipaldi EF7
Starting Price: $1 Million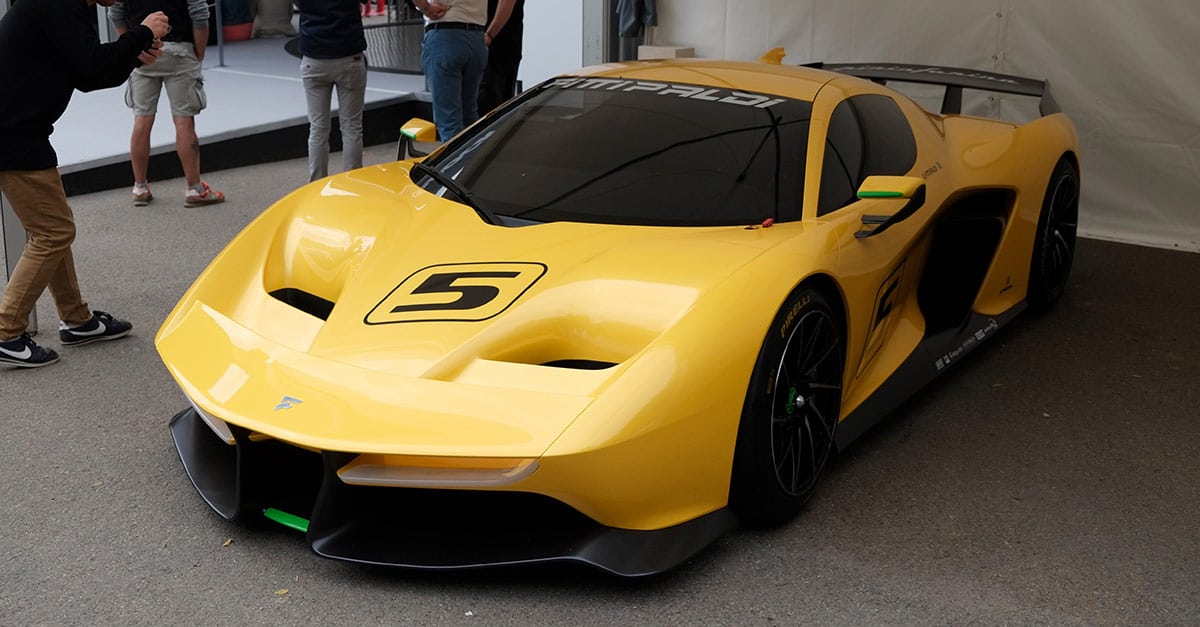 The Fittipaldi EF7 is a sports car planned to reach production in Spring of 2018. This is Fittipaldi Motors LLC first car.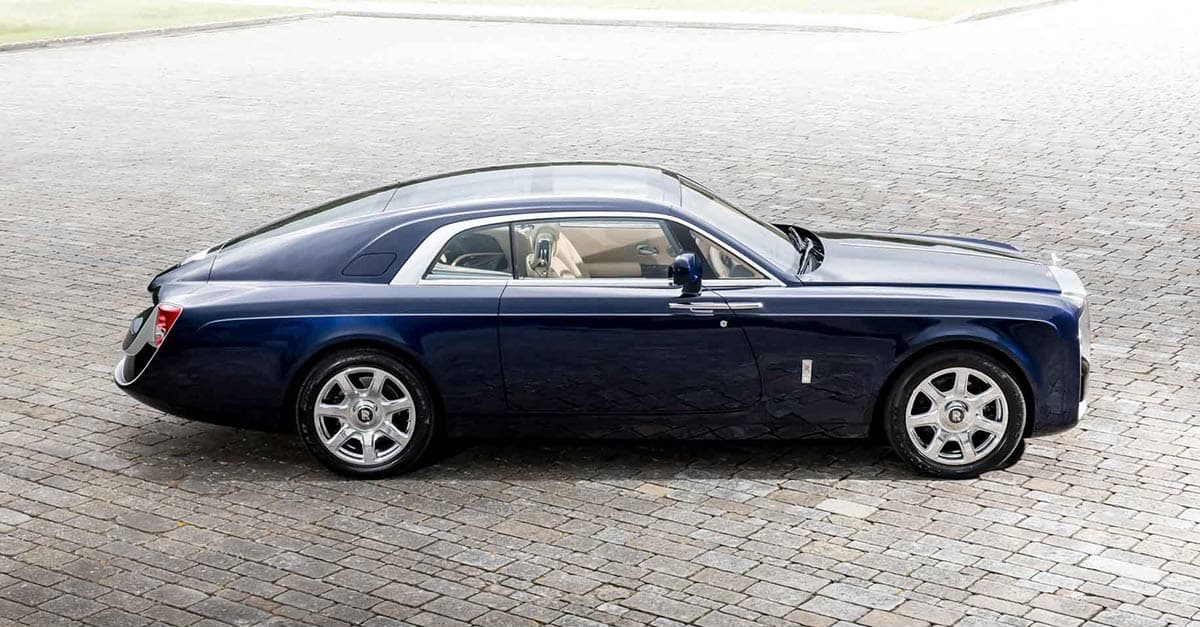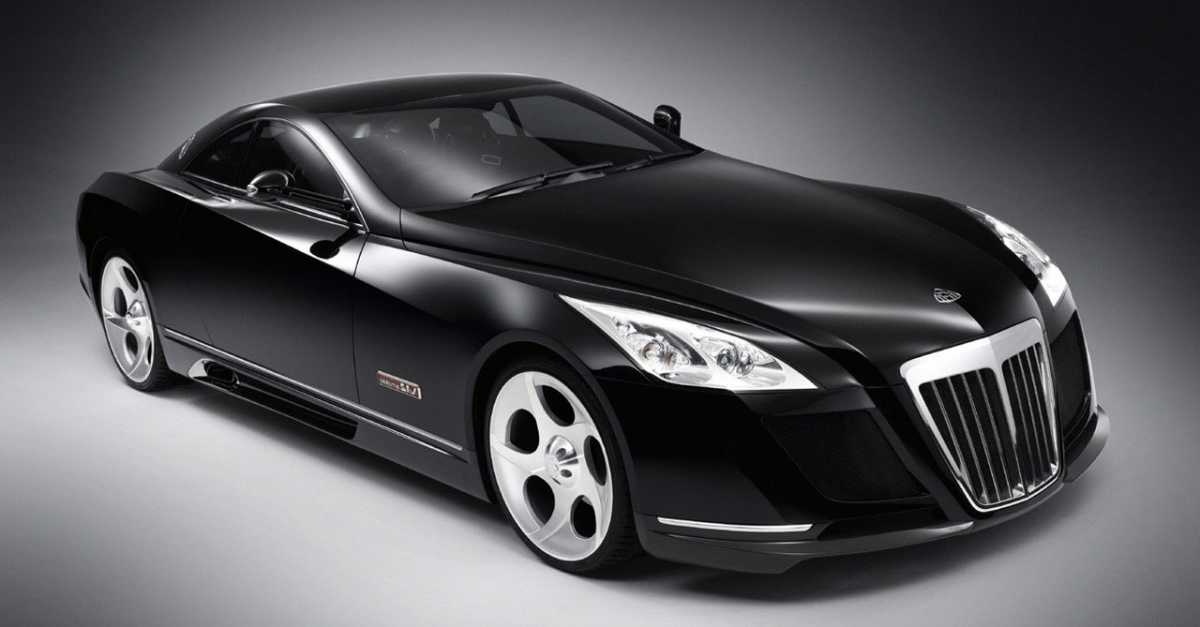 Maybach Exelero
Starting Price: $8 Million
With only one of these special hypercars ever built, it doesn't get more exclusive than the Maybach. Designed as a technology testbed by the luxury German manufacturer, the Exelero was quickly sold to an unknown celebrity in California. It's only other claim to fame is serving as a prop in several German TV shows, but nonetheless, someone was willing to drop mansion-level cash on this thing.
As the most expensive Maybach vehicle, the ever so sleek Exelero is unique and at the pinnacle of luxury. Its 700-horsepower, 6-liter twin-turbo V-12 engine can produce a ravaging top speed of 218 miles per hour and hit 60 miles per hour in 4.4 seconds. Another special aspect of this car is its Fulda Tires, which can withstand the high-performance drive. This modern concept was inspired by its legendary predecessor, a smooth-running sports car of the 1930's. Driving it is not just about the speed and its performance, however, but also about the exclusive experience one has driving it.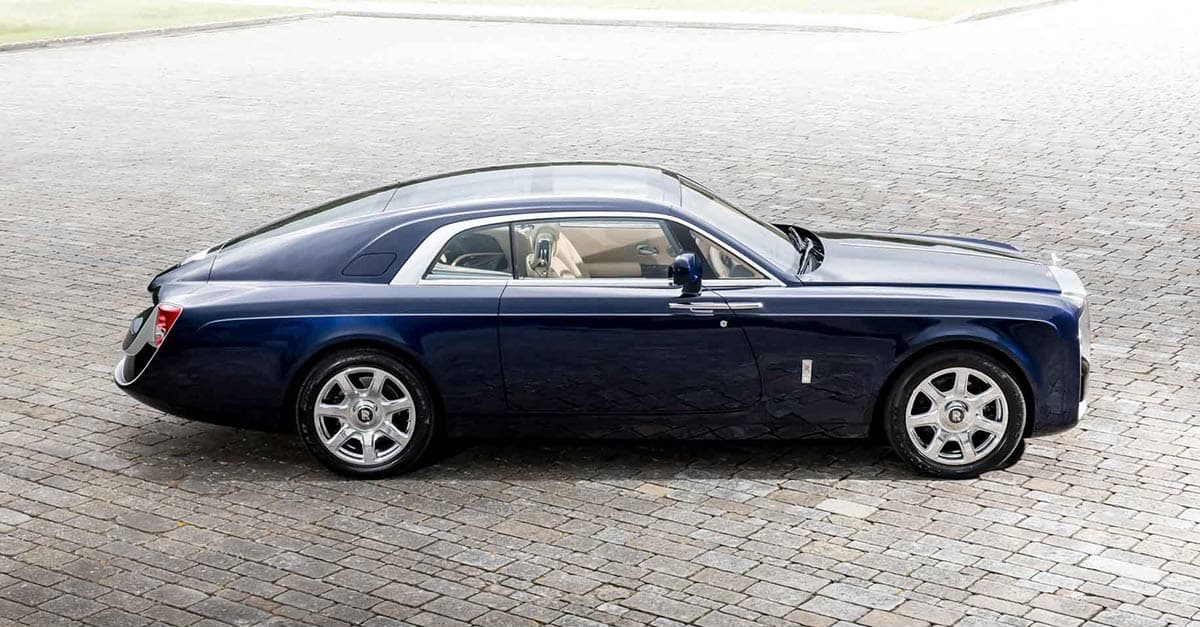 Rolls Royce Sweptail
Starting Price: $13 Million
The Rolls-Royce Sweptail is a luxury car that debuted at the Concorso d'Eleganza Villa d'Este event in 2017.