50 Wildest Game Camera Pics
What they do when we're not watching – now that's where the magic is! If you've ever got the feeling that your pet has done something crazy overnight, but can't prove it – well then these game camera pics will make your case that much stronger. These photos prove how insane some animals are while the sun is down. The sense of timing on these is impeccable, I mean just perfect. You're going to be amazed at what you see, that's a fact!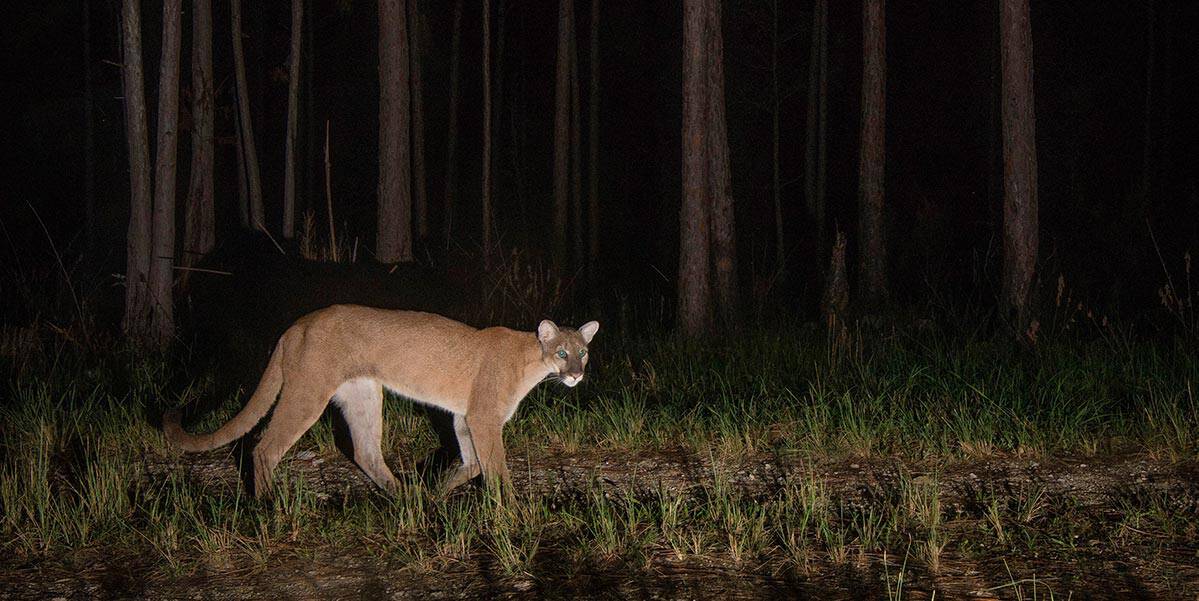 Florida Panther on Night Stroll
Look at this incredible wild game picture. It perfectly captures the beauty and wild nature of the Florida panther. The fact their numbers are on the increase is a good thing. Many people believed panthers were a threat because they mistakenly assumed them to eat anything (like people). And while they can attack, they need a reason to do so. Their main diet consists of feral hogs, a seemingly never-ending food source in South Florida. Panthers keep the population in check!
NEXT: How many times in your life have you seen a bear taking a bath?