50 Wildest Game Camera Pics
What they do when we're not watching – now that's where the magic is! If you've ever got the feeling that your pet has done something crazy overnight, but can't prove it – well then these game camera pics will make your case that much stronger. These photos prove how insane some animals are while the sun is down. The sense of timing on these is impeccable, I mean just perfect. You're going to be amazed at what you see, that's a fact!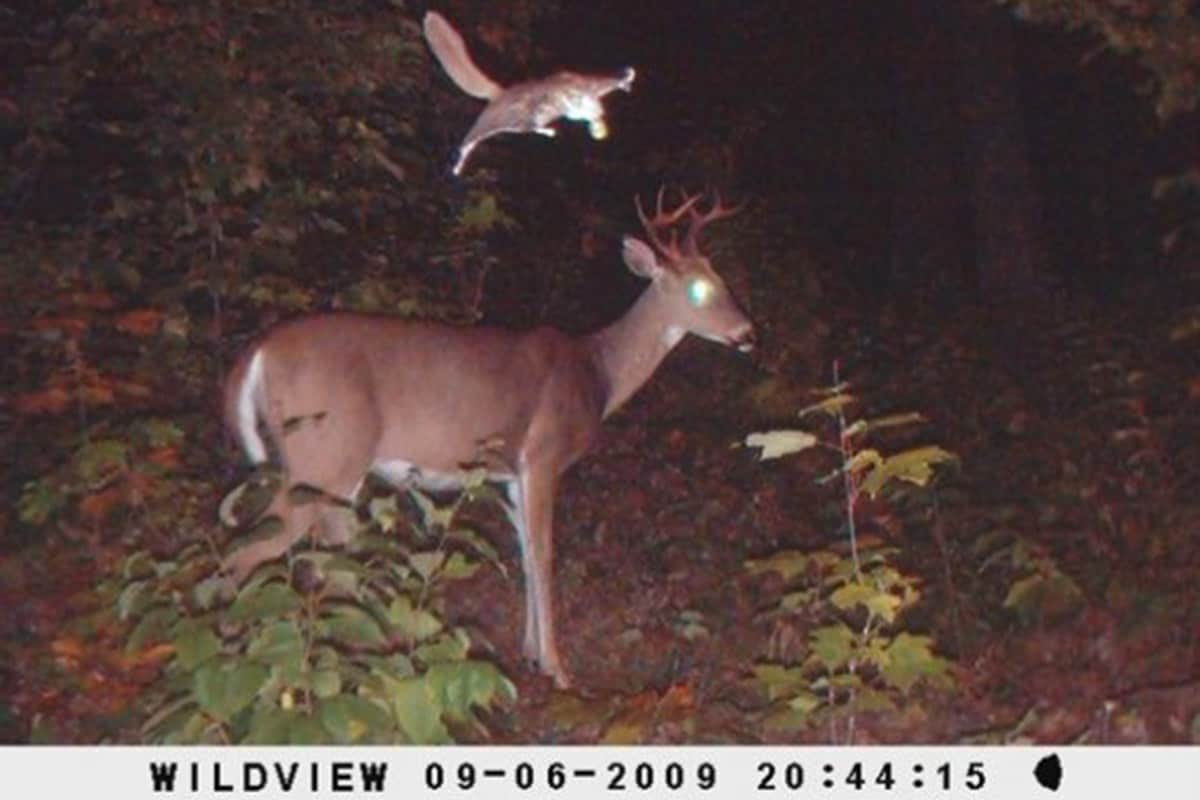 50. The Squirrel and The Deer
So maybe Rocky traded in Bullwinkle for this whitetail deer, or maybe the squirrel is attacking the deer because he did something to Bullwinkle. It just goes to show you what happens when we are sleeping. Wildlife antics abound while we are least unaware. Look closely too. This is no flying squirrel; it's a surprise attack fro ma leaper! And since there are more deer and squirrels in the US than probably any other animal, it begs the question… how often does this happen and we don't know it? What an epic wild game camera picture!