This Kid's Face As He Gets Smoked By A LB7 Duramax Is Priceless
Facing a rolling head start down a side highway, a very impressive 12 valve Cummins turbo diesel goes head to head with a modified LB7 Allison Duramax. This isn't your common variety backwoods race, my friend, this is straight up a battle of Titan versus Titan. Now, normally, that 12 V Cummins would have literally smoked any and all competitors. However, a properly modified Duramax holds true to the utter excellence of turbo diesel design.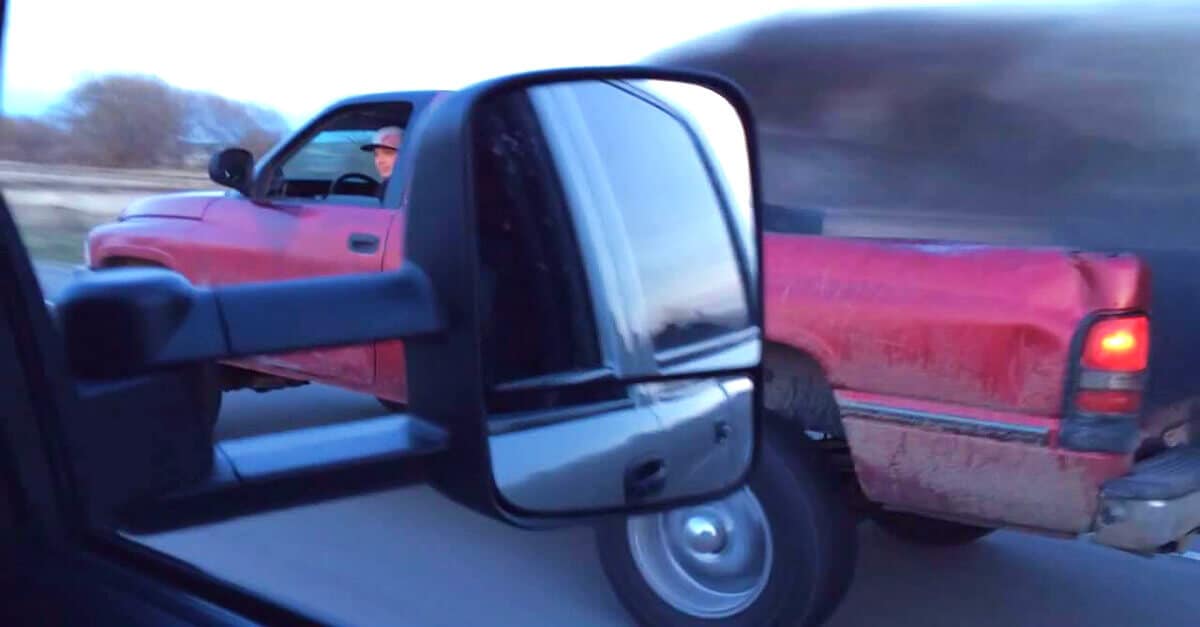 Let's take a closer look. The LB7s were first introduced in 2001 specifically for Chevy Silverado HDs, GMC Sierras, and a few others. What makes this truck really tight as a turbo diesel competitor is its optional Allison 1000 five speed automatic transmission – more intuitive and agile than any manual in the common man's hands. At a glance, this 6.6L Duramax LB7 is configured in a 90 degree V-8 diesel with 403 cubic inches of displacement.
Aluminum cylinder heads and a cast iron engine block all come together for a stunning combination of performance and longevity. The LB7 Duramax engine also features an IHI turbocharger and air-to-air intercooler which helps keep it running at peak performance longer. And with a Bosch direct injection 23,000 psi high pressure common rail with CP3 injection pump, so long as the pedal hits the dashboard, it'll keep churning.
(READ MORE)
At its normal peak, the Duramax LB7 culminated in 300 hp at 3,100 rpm – impressive for its production time in 2004. But the real gem comes with how much torque this beastly e