Turn Your Truck Into a Snowmobile with The Track N Go
Winter approaches and it is time to start thinking about your preparations for the cold months ahead, thinking about how you are going to manage when the initial thrill of living in a winter wonderland turns into frustration as you try and cope with all of the snow while going about your daily life. One of the main challenges is getting around – even if you have a four wheel drive, once the snow sets in or it all gets a bit icy you may find that none of your vehicles are really equipped to cope with the severities of winter. What if you could easily transform your truck into an all-terrain snow-mobile?
Quickly make your journey through the snow safe and drama free? Well now you can with Track N Go Wheel-Driven Track System.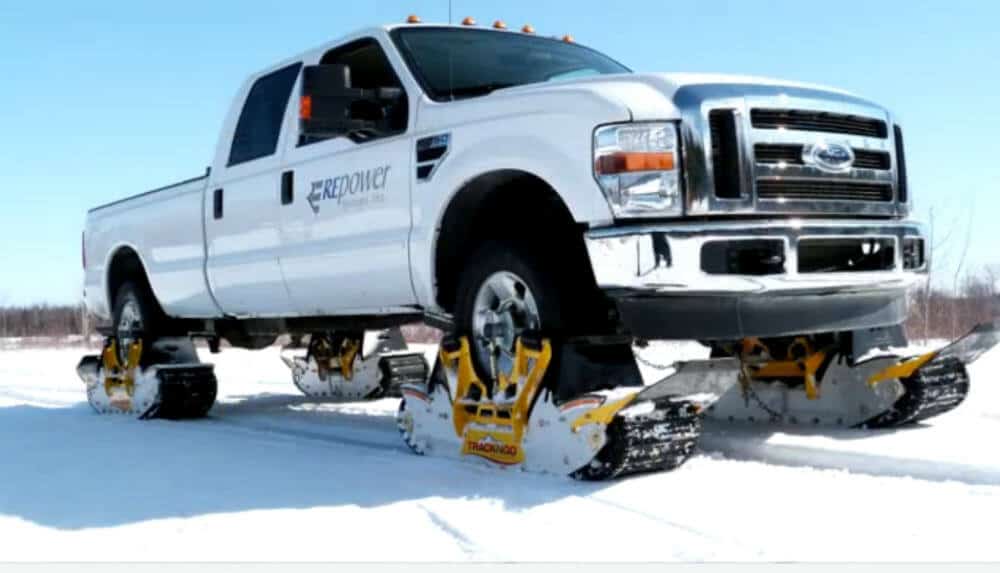 How does Track N Go work?
There have been a number of products on the market that enable you to replace your truck's tire's with tank-like treads, but they have all involved a fair bit of effort to use them – not something you could do at the last minute before leaving the house. However the Track N Go Wheel-Driven Track System attach directly to your tires so they are super-easy to use.
The way that the Track N Go kit works is they slide your truck's tires into its own tread and then lock it in. Once the tread is in place on each tire then you remove the loading ramps and your truck is now ready to roll.
How effective is it in the snow?
The tank-like tread effectively means that each wheel is functioning like a treadmill – the spinning tires provide the momentum required to power the treads. You still need to move fairly cautiously over the snow – the tracks are designed for a maximum speed of around forty miles per hour, but you can also use the tracks on all terrain if you want to, it will even work on asphalt roads or sandy ground.
(READ MORE)
The Track N Go system doesn't come cheaply. It is generally priced at around $25,000, so you would need to be living in an area where you know that winter snow is going to ca