Top College Town from Each State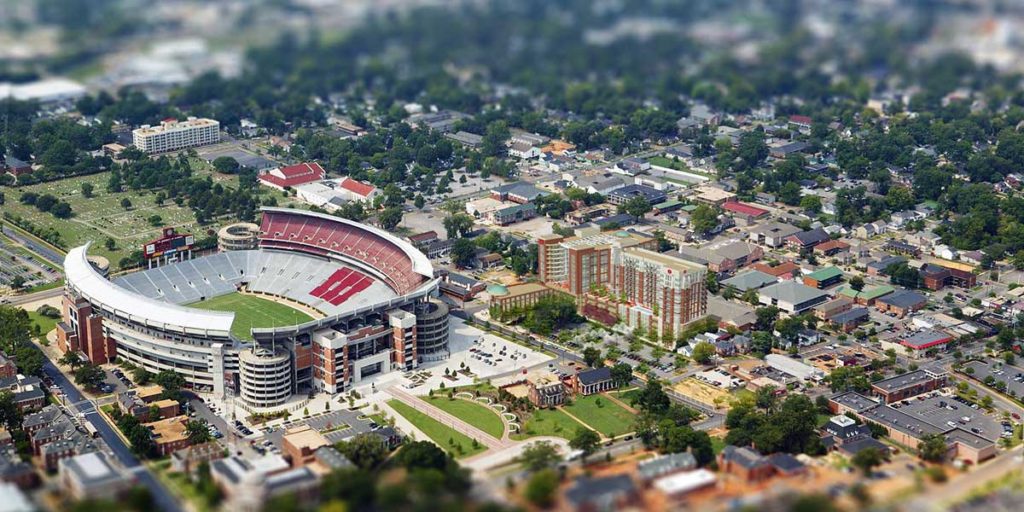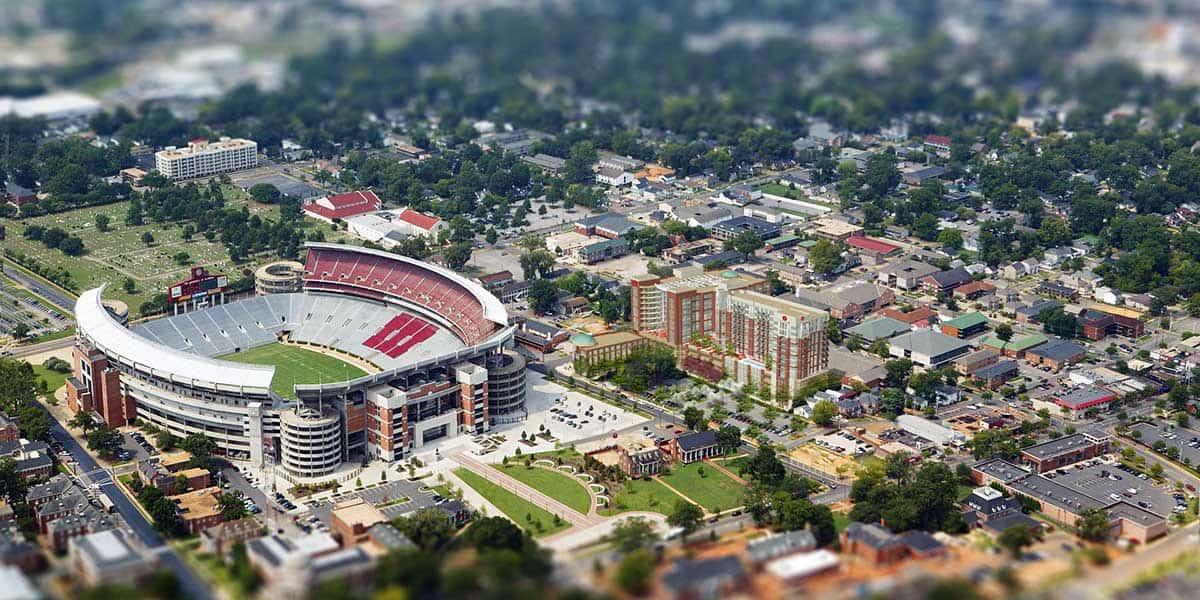 Every state has them, and they certainly are not all created equally. College towns! Well, colleges to be more precise. But every college has to exist in a town or city, right? For the next 50 slides, we picked out the top college from each state in the USA – based on our own review process. Do you agree with the town in yours? Find out!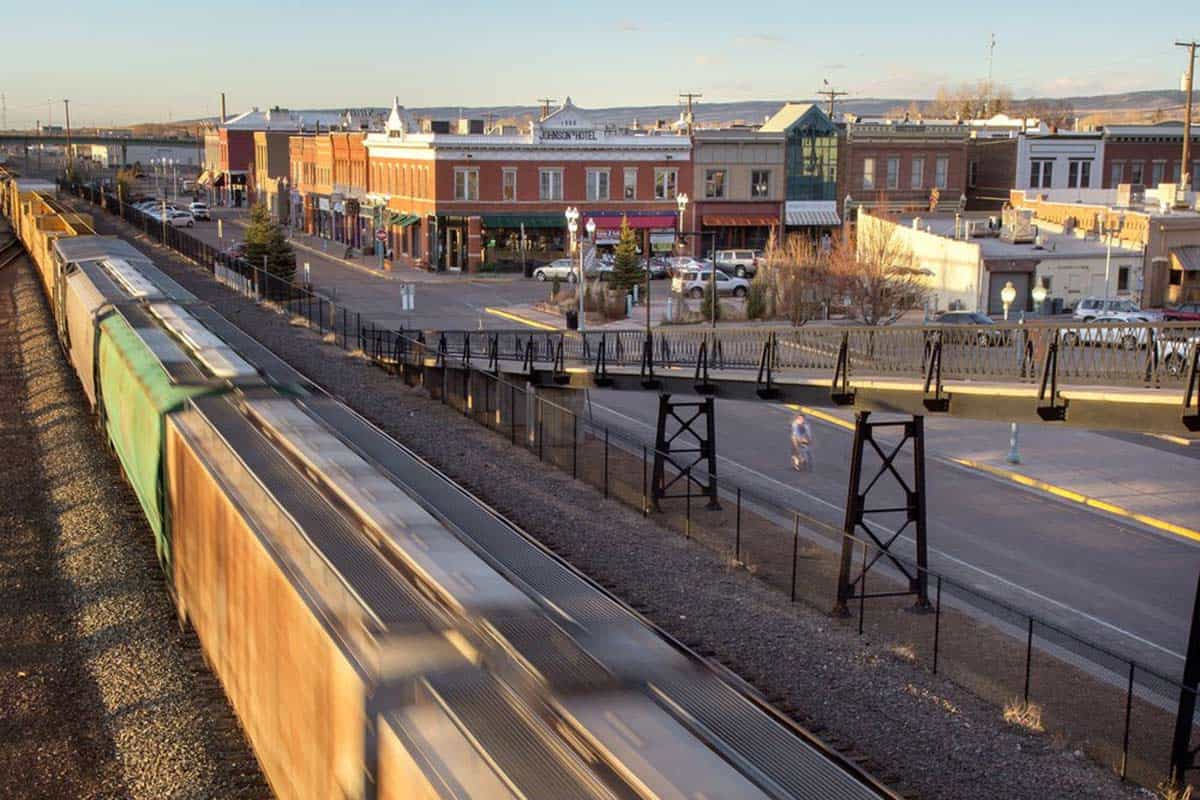 50. Laramie, Wyoming
Laramie consistently ranks as a top US college town in terms of community, crime, poverty and unemployment, and general overall "wow" factor. Part of that wow factor is the scenery. The highway 130 crosses Snowy Range. The view is so spectacular it's been designated a National Scenic Byway. Downtown offers favorites like Coal Creek, a local coffee shop, vegetarian restaurant Sweet Mels, or late night grub at the Crowbar. Weekends offer farmer's markets in the summer and nightlife with live music. The University of Wyoming has it pretty good.
49. Madison, Wisconsin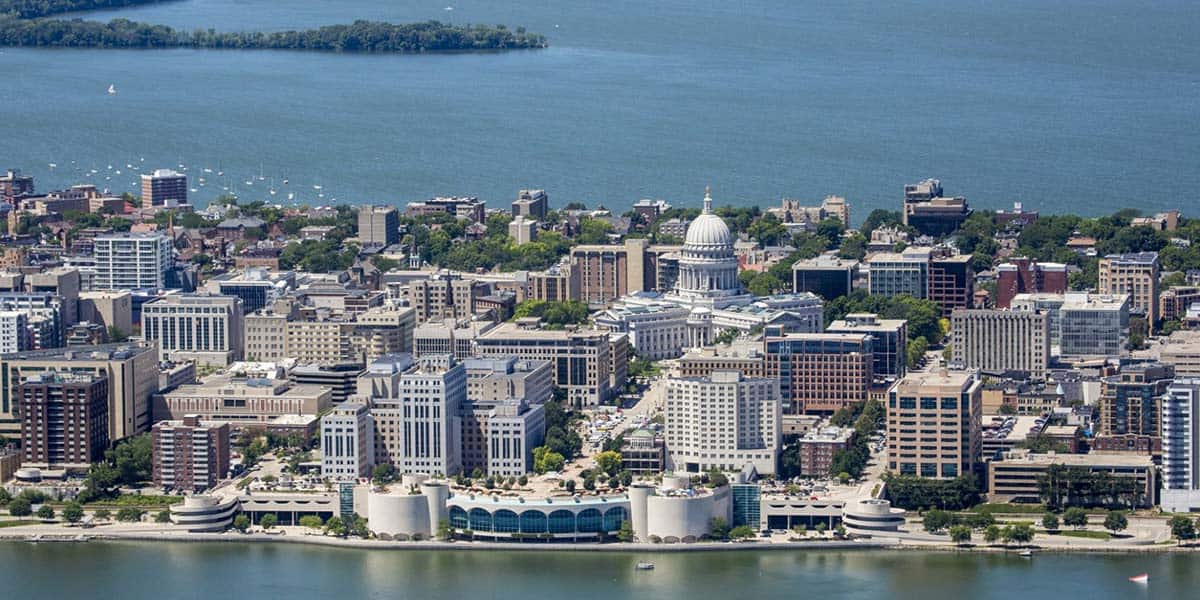 The seasonal swing of Memorial Union Terrace with food live bands and music, the Chazen Art Museum located on campus, and all of the restaurants, shops and meandering to do on State Street are just a few reasons Madison, Wisconsin is one of the best college towns in America. Ask any Badger grad and they will tell you sports are the glue that keeps it together. Plus there is a bar that gives free drinks on your birthday (The Nitty Gritty) and another one that lets students 18 and older drink if it's okay with their parents. Consider it college prep.
48. Morgantown, West Virginia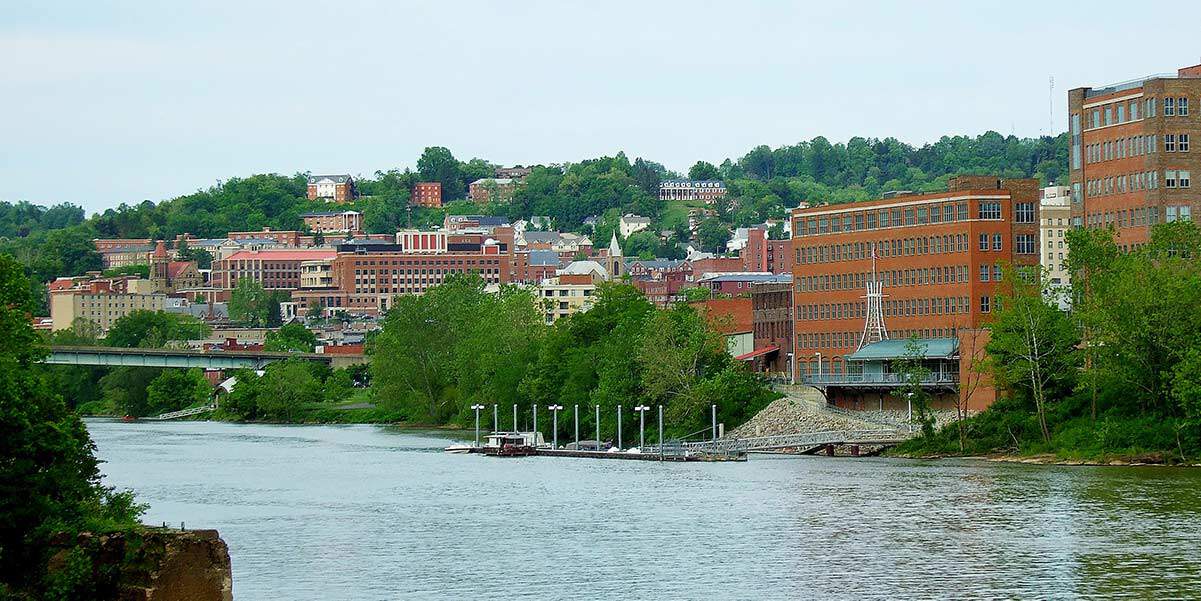 So what does Morgantown West Virginia have to offer as one of the top college towns in the United States? Well, since West Virginia is not situated extremely south or extremely north the climate is much milder. There are still four distinct seasons without all of the extremes you get with other states. Plus, there's a pretty cool fleet of many buses that runs through the city powered completely on electricity. Of course, students flock there to pursue a degree in forensics and investigative sciences because it was developed alongside the FBI and is considered to be one of the best in the country. However, as for the town itself, it has one of the nation's only personal rapid transit systems, and it's used frequently. Plus, students can take a weekend trip to Pennsylvania if they choose to because the border is close by. There are plenty of nightlife options and fabulous food choices as well for hungry Mountaineers.
47. Bellingham, Washington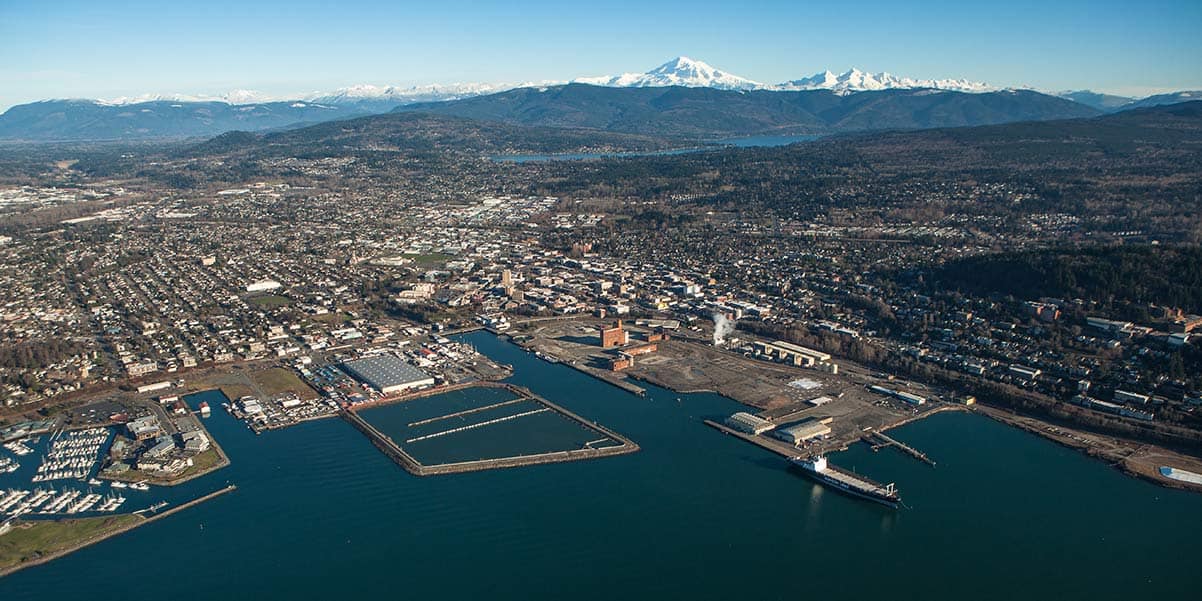 Home to Western Washington University and Whatcom community college, Bellingham, Washington also happens to be the perfect college town. For starters, there are tons of music venues. Go to the Shakedown, The Green Frog or Wild Buffalo to get your ears full on any given weekend. If you like hiking, take one of the many trails that meander through the Chuckanuts and get lost for a weekend. They have a superior public transportation system, amazing sunsets and a location that is truly unrivaled. The town borders the ocean, Seattle is only 90 miles away and Vancouver, British Columbia is just a 60-mile jaunt. And, for extreme hikes try Mount Baker. It's just an hour and a half away. Then, come back to unwind at restaurant favorites like Avenue Bread, Boundary Bay, and Brandywine Kitchen. Finish with a potato burrito at any one of the 24/7 mom and pop shops.
46. Blacksburg, Virginia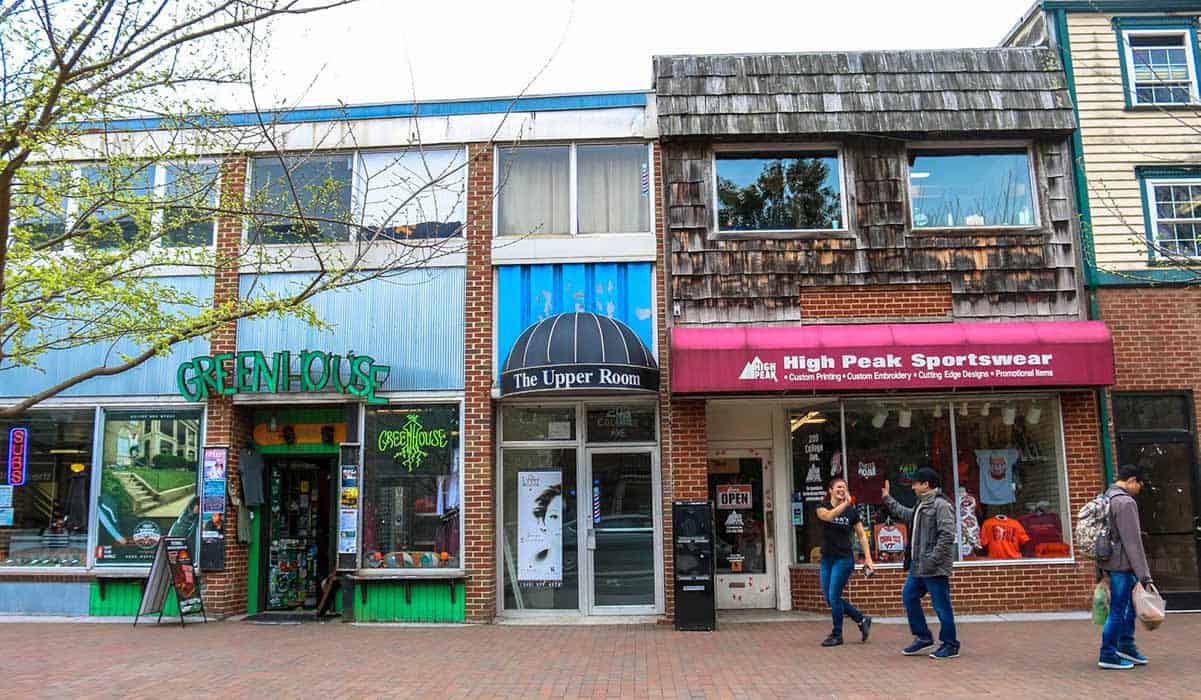 Of course, you might think Blacksburg, Virginia is ranked one of the top college towns just because they are the home of Virginia Tech. However, that's not the case. The New RiverValley has a lot to offer. For starters, they are a short 45-minute drive from Roanoke, so you can really get lost in history. They have amazing local brews like Peach Cut Blonde Ale and some of the best music venues in the country, think Top of the Stairs. It's a dive bar disguised as a charming white building. Of course, the campus itself is gorgeous with old stone buildings and oak trees that are hundreds of years old dotting the landscape. And, if you find yourself hankering for nature head to the Jefferson National Forest or hop on the Appalachian Trail. It runs from the top of Maine to the top of Georgia. The scenery is a stately and beautiful as the campus itself.
45. Burlington, Vermont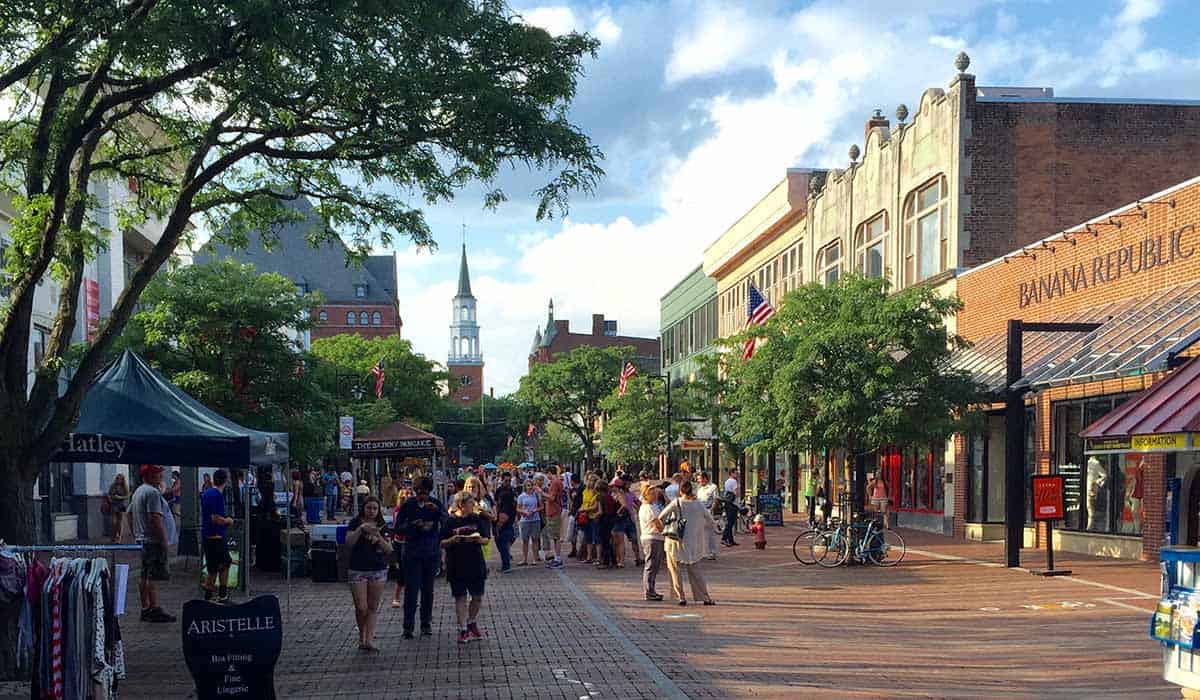 Do we really need to explain why Burlington is one of the most prolific college towns in the country? Let's begin with Church Street. During the Christmas season, it's full of amazing lights and snow. When the season changes to summer happy kids and puppies can be found running around everywhere. Of course, ice cream is the talk of the town. It's called Creemees and no it's not the same as soft serve. It's much creamier and full of ice cream magic. Of course, they're only open during the summer so it gives locals something to look forward to. The mountains offer therapy and a call to adventure and they are everywhere too. And did we mention the food? Farm to table dining is more than a movement in Burlington. It's a way of life. Once you're finished eating head to the lake and work off those calories with some paddleboard or jump around in one of the music venues listening to live music. There's always somebody playing somewhere in Burlington so grab a local brew and enjoy!
44. Logan, Utah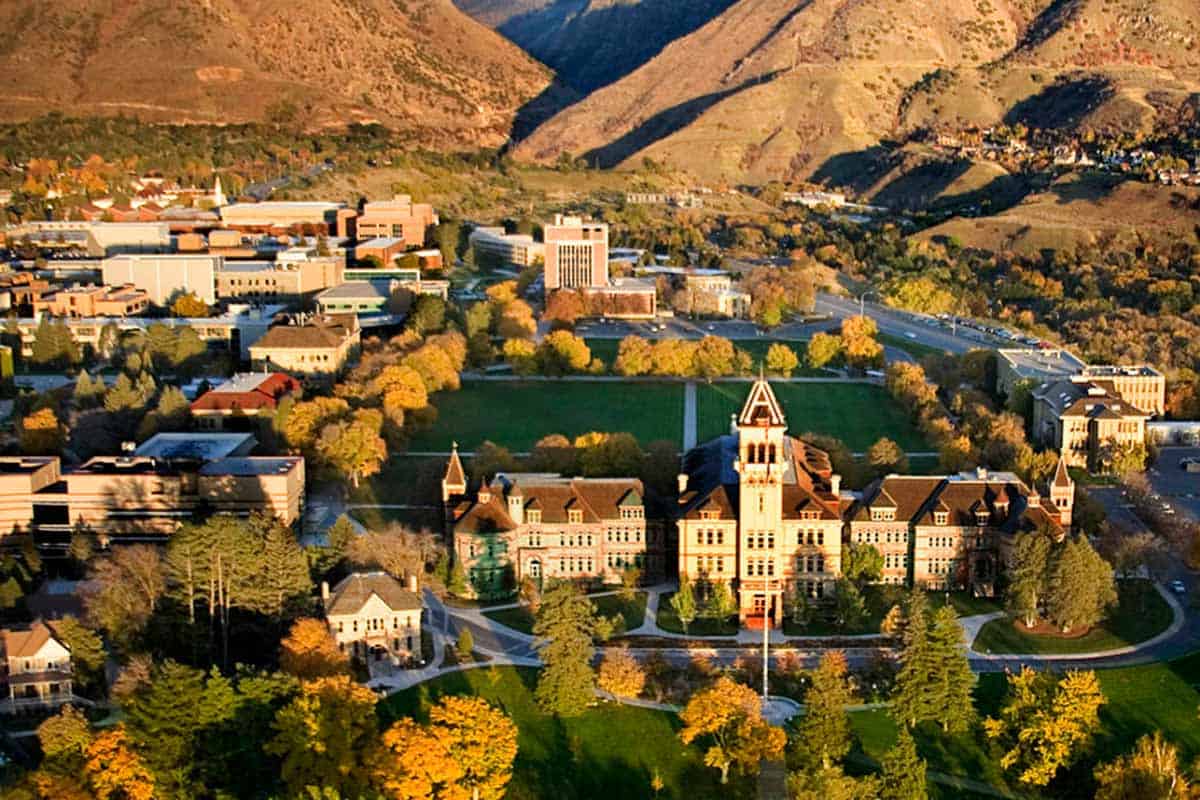 Rumor says the city of Logan, Utah is as much responsible for gaining prospective students as the university itself. Logan has so much to offer. Popular hangouts include the White Owl, known for their incredibly large deck that serves guests outdoor under the fair Utah sky. Locals love Tandoori Oven too. Even though it's attached to a gas station, they swear by the food. Of course, we can't let music scenes escape our radar either. Popular musical venue Why Sound is perfect for those seeking smaller crowds. The space only seats about 50. Fold in popular natural attractions like Bear Lake, beautiful city parks and foliage that explodes with yellow, crimson and orange during fall, and you have a perfect scenario for young professionals. Logan boasts 20% of its residents are between 25 and 34 years old.
43. College Station, Texas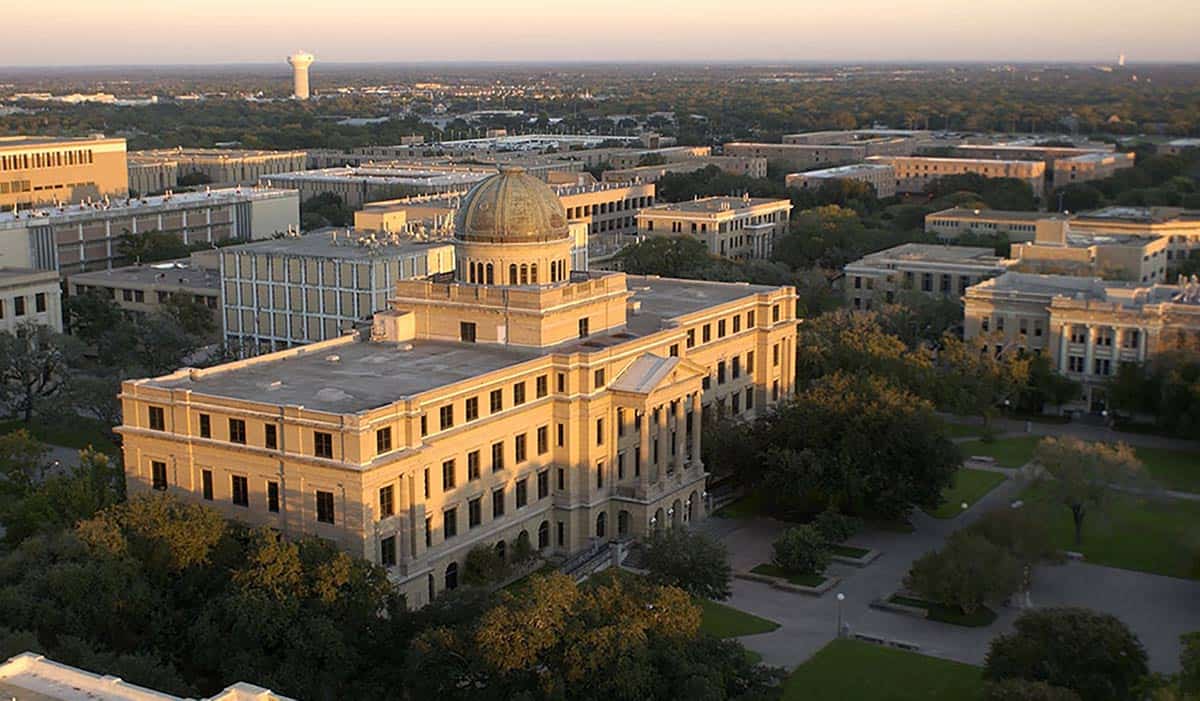 With just over 100,000 people, College Station, Texas consistently ranks as one of the best college towns in the United States. Of course, part of the reason is credited to Texas A&M, which serves an impressive student body of more than 62,000 each year. Affordable tuition is likely part of the draw. However, it's the high-tech, research focused community that puts College Station on the map. Locals recommend favorite brunch spots like The Village, and say you must try Antonio's Pizza by the Slice; it's iconic. Grab some new duds along the strip at Texas Avenue South or sweat out to a yoga class in the Yoga District. At the end of the day, cool everything down with a cheap beer from Duddley's Draw. History buffs can enjoy meandering through the George H.W. Bush Presidential Library right on campus. For a weekend recreation, shoot some pool at Dixie Chicken or enjoy swimming, camping, and wakeboarding at Lake Brian. There's so much to do in College Station!
42. Knoxville, Tennessee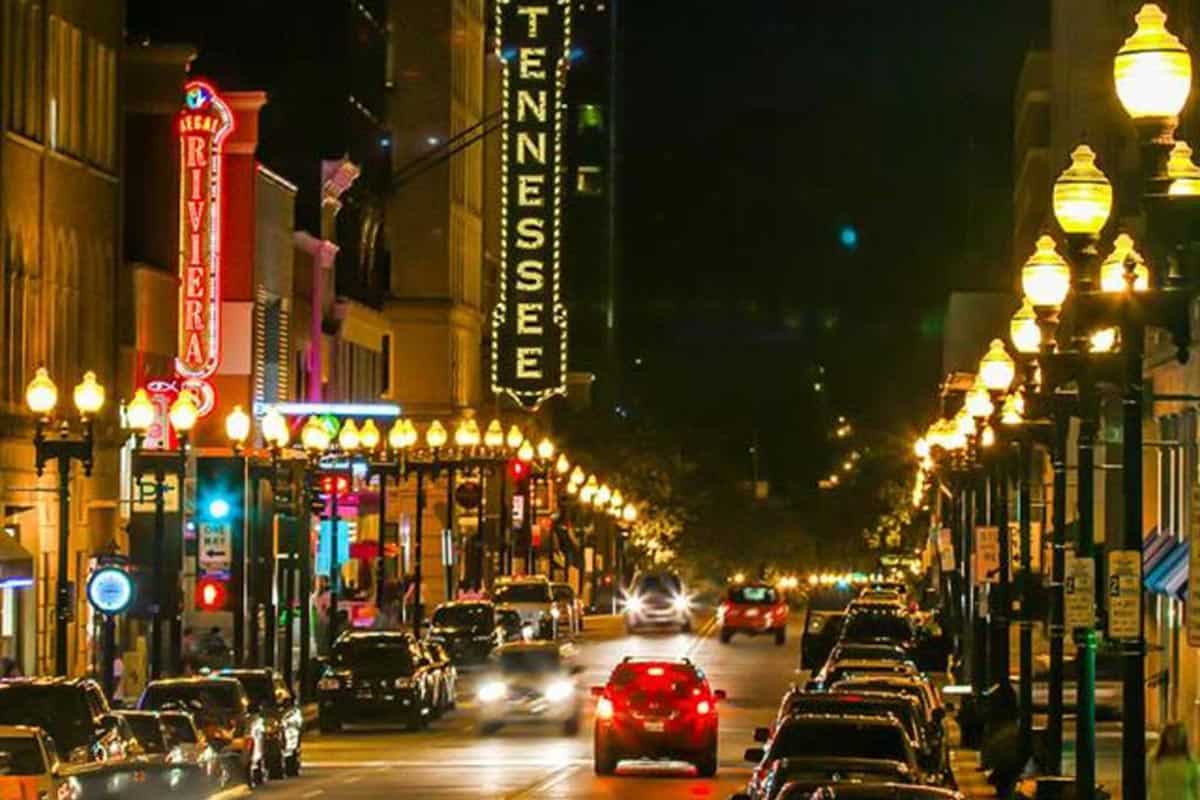 Knoxville, Tennessee consistently ranks among some of the top college towns. They also happen to be one of the cheapest towns to live in. You can find an apartment for under $650 per month if you look off campus. Knoxville life revolves around the Tennessee River, the University of Tennessee and it's historic market Square. Favorite attractions during the year include Bacon Fest and the Knoxville Brewers Jam. The state offers natural bounty too so expect to find a fair share of local honey and heirloom tomatoes at the Market Square farmers market. For the best pizza folks head to the Tomato Head which serves hand-tossed pies loaded with organic ingredients while you sit under a rustic tin ceiling. If you're looking for something different visit King Tutt Grill. Don't let the Mardi Gras beads fool you, their food is amazing. At the end of the weekend enjoy rafting on the Tennessee River or tailgating with a Smoky Mountain Brewery beer in hand. Laid-back living is what Knoxville is all about.
41. Sioux Falls, South Dakota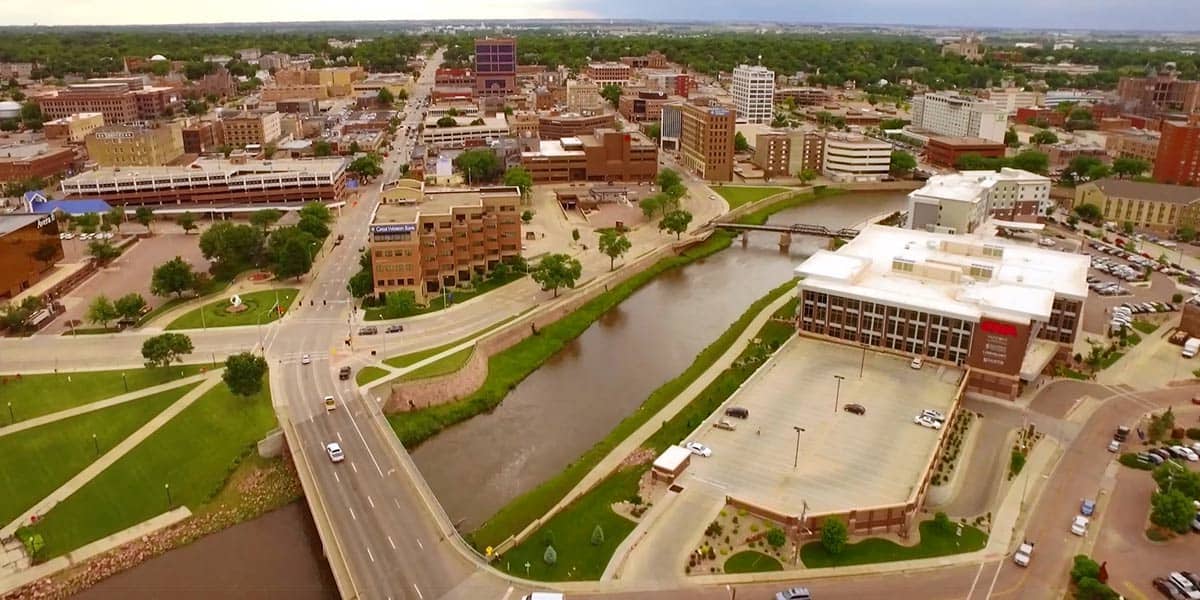 With a population of under 200,000, Sioux Falls is the most populated city in South Dakota. Part of this is due to the number of public and private universities the city hosts. Of course, the University of Sioux Falls is most popular, with other noteworthy mentions like the South Dakota School for the Deaf and Augustana college holding their own communities as well. Yet, people flock here because it's gorgeous. Sioux Falls runs right through town. Also, they maintain more than 70 greenways and parks (the most popular is Falls Park just north of downtown). Culturally, Sioux Falls offers annual jazz and blues festival, and downtown hosts an event called Sculpture Walk every summer. There are 16 miles of paths winding through parks in the city making it perfect for walking, jogging, and biking. Fold in a relatively low cost of living and you have a college town winner on your hands!
40. Clemson, South Carolina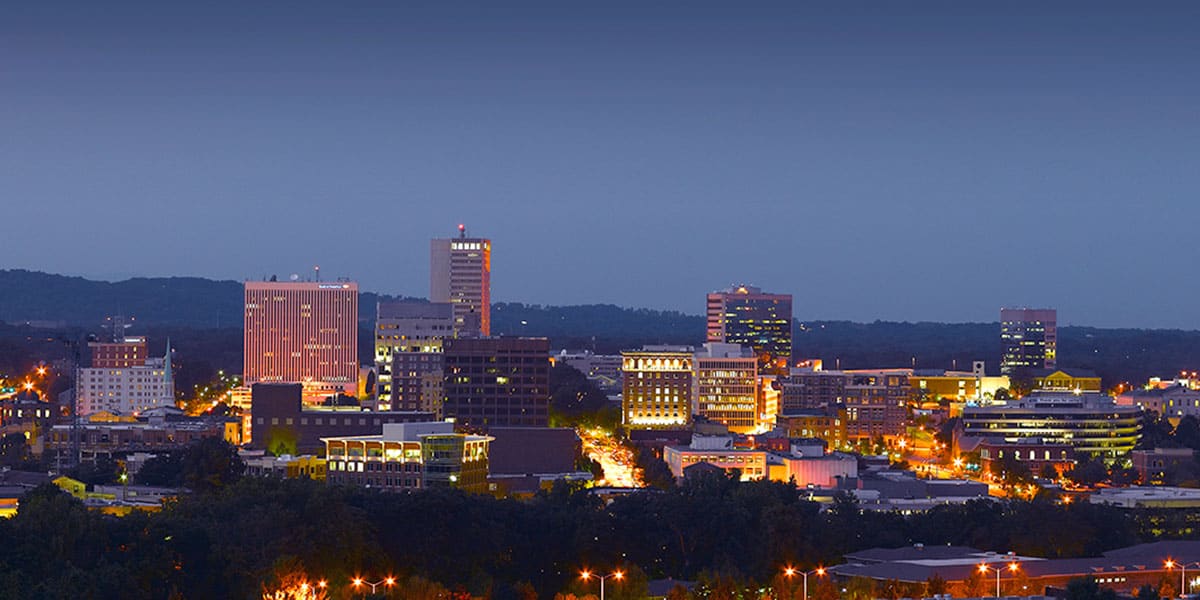 Tucked into the Appalachian Mountains of South Carolina is the little college town of Clemson. Of course, it's home to Clemson University which had quite a winning season in 2019! Many people who visit Clemson say it has a historic southern village-like charm. It's perfect for retirees, family, and college kids. In addition, if you are an outdoors person then you'll find plenty to do at any of the three lakes located in Clemson, the Chattanooga National Wild and Scenic River, as well as the many hiking trails and endless waterfalls along the way. Visit Elkmont Trading Company to score great hiking gear or add a few pounds by calling in a reservation to Calhoun Corner's restaurant. Housed in an old general store they feature amazing food and desserts like their signature Tall Cheesecake Brulé. Yep, you might spend a few extra hours in a kayak on Lake Hartwell burning off the calories, but it's all worth it. We promise.
39. Providence, Rhode Island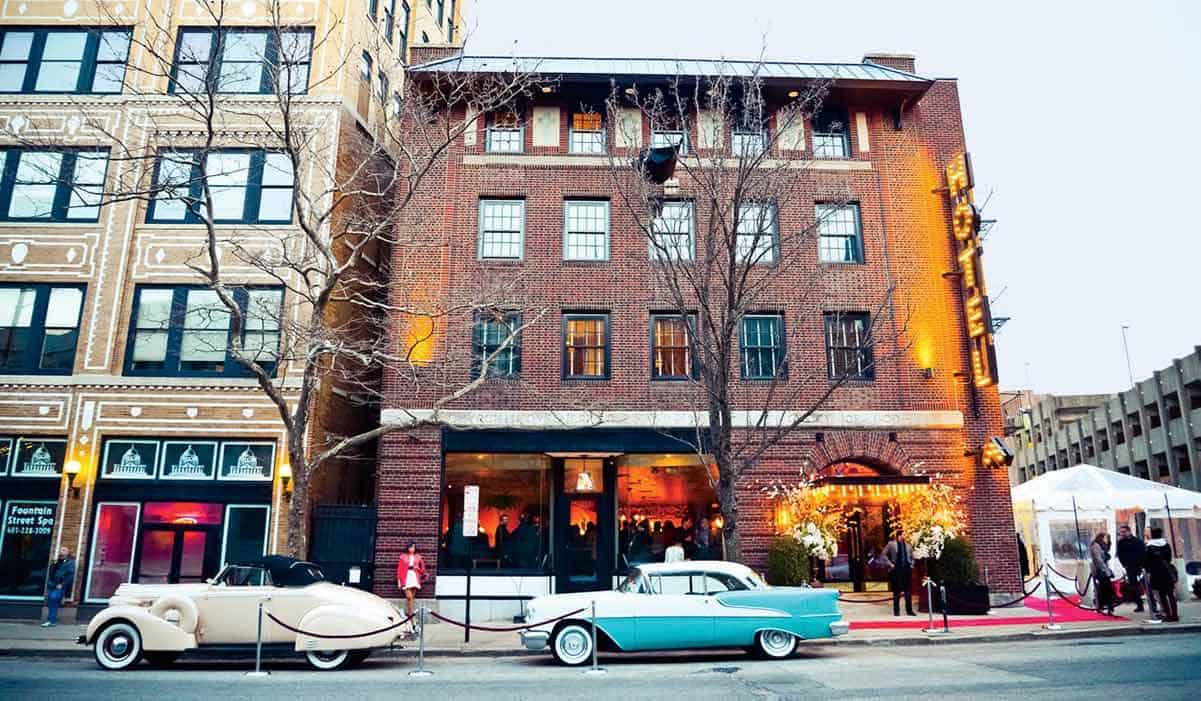 Every year aspiring artists flock to Providence in search of an art degree from the Rhode Island School of Design. It is one of the most prestigious in the country (next to SCAD, the Savannah College of Art and Design in Savannah, Georgia). Yet, Providence is so much more. For foodies the city offers food trucks, pizza shops and tiny Italian bakeries with great pastries form the Little Italy district. Buy a ticket to the Providence Ghost tour and visit H.P. Lovecraft's house. The tour highlights beautiful architectural elements and is really not scary so kids are welcome. For a true scare head to the Brown Library. There are three books inside bound with human skin, yikes! For nightlife, Providence offers the WaterFire festival from May to November. There are periodic lightings where the river comes to life, giving ambient light to the many shops and restaurants dotting the river landscape. No wonder RISD students fall in love with Providence. It's a culinary, historical and artistic gem.
38. State College, Pennsylvania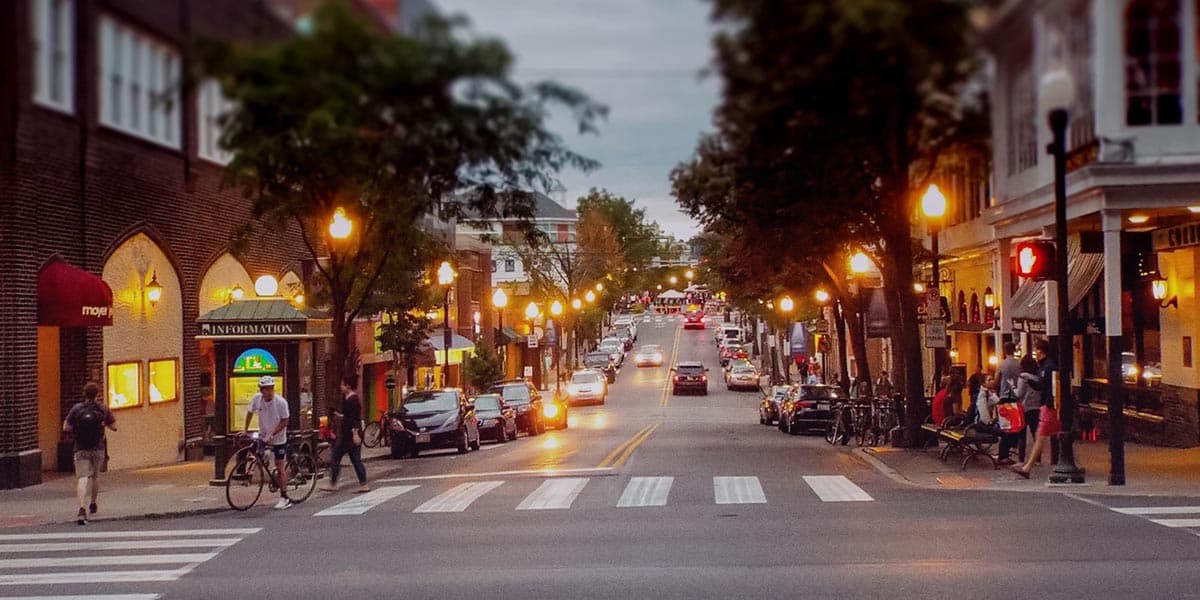 Right in the middle of Pennsylvania sits the town of State College. The town earned the name "Happy Valley" during the Great Depression due to its economic resilience. Penn State has made an impact on the area too. They are the town's largest employer. They have great public transportation and a low cost of living. In addition, State College is famous for ice cream (they trained Ben & Jerry) and several US presidents have had a scoop or two. The town population skyrockets from number 12 to number 4 in the state on game days and strip clubs give free rides if you bring along a couple of buddies (they actually send a van for you). No wonder Providence makes every "Best Of' list.
37. Corvallis, Oregon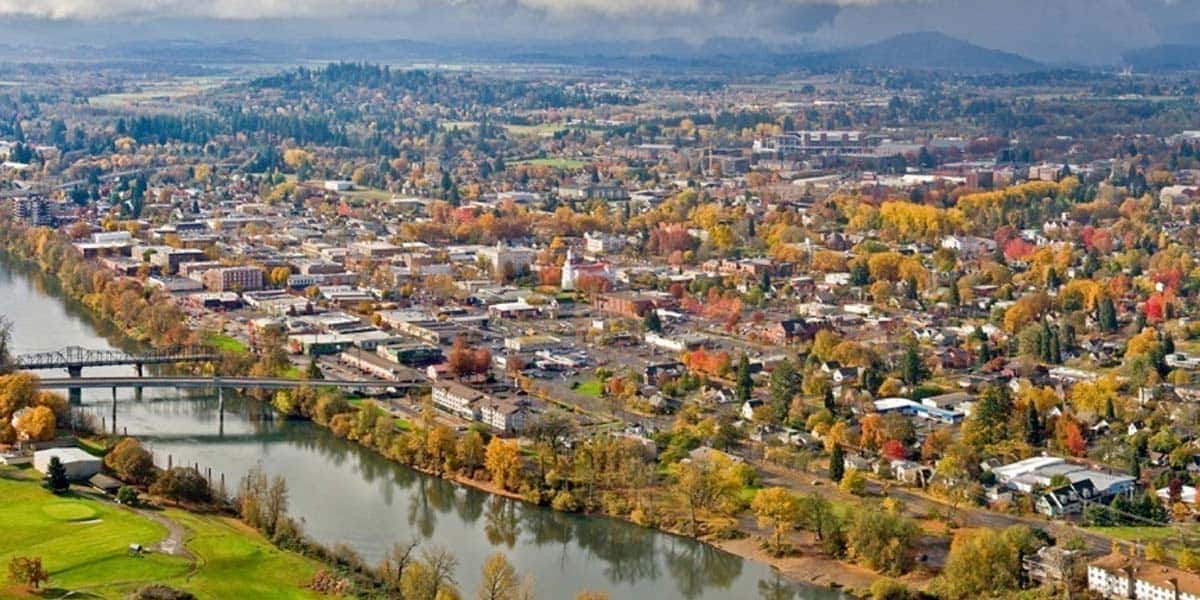 Corvallis consistently ranks as one of the most beautiful college towns in America. They are also one of the smartest with a healthy populace, superb quality of life and abundant green spaces. The scene is gorgeous with mountains flanking the city to the east, west, and south. Home to Oregon State University (Go Ducks!) Corvallis only has a population of about 55,000. Townspeople work hard to maintain an eco-friendly community and it shows. Corvallis has a seal of approval stamp from the EPA. It also ranks as one of the best places to start a business in Oregon.
36. Lawton, Oklahoma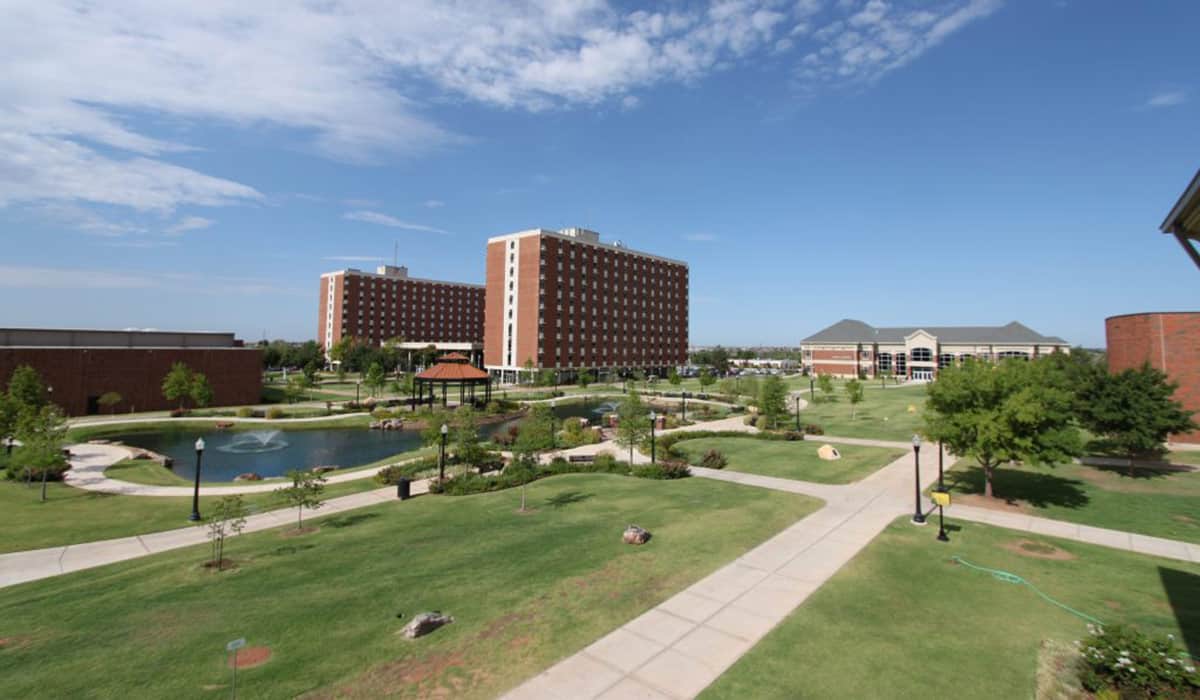 Cameron University put Lawton, Oklahoma on the map and they have been ranking "Best Of" lists ever since. Of course, some of those lists involve names like "Top Party College Towns", but it's a measured risk, and they only get a C, so that's acceptable. What's unique about this town of 95,000 is most people rent their home. What puts them on our college list are the endless manicured green spaces. Lawton gives you the feeling of an urban environment but holds the promise of nature around every turn. In a word, it's called balance, which is just what Cameroon University students strive for.
35. Oxford, Ohio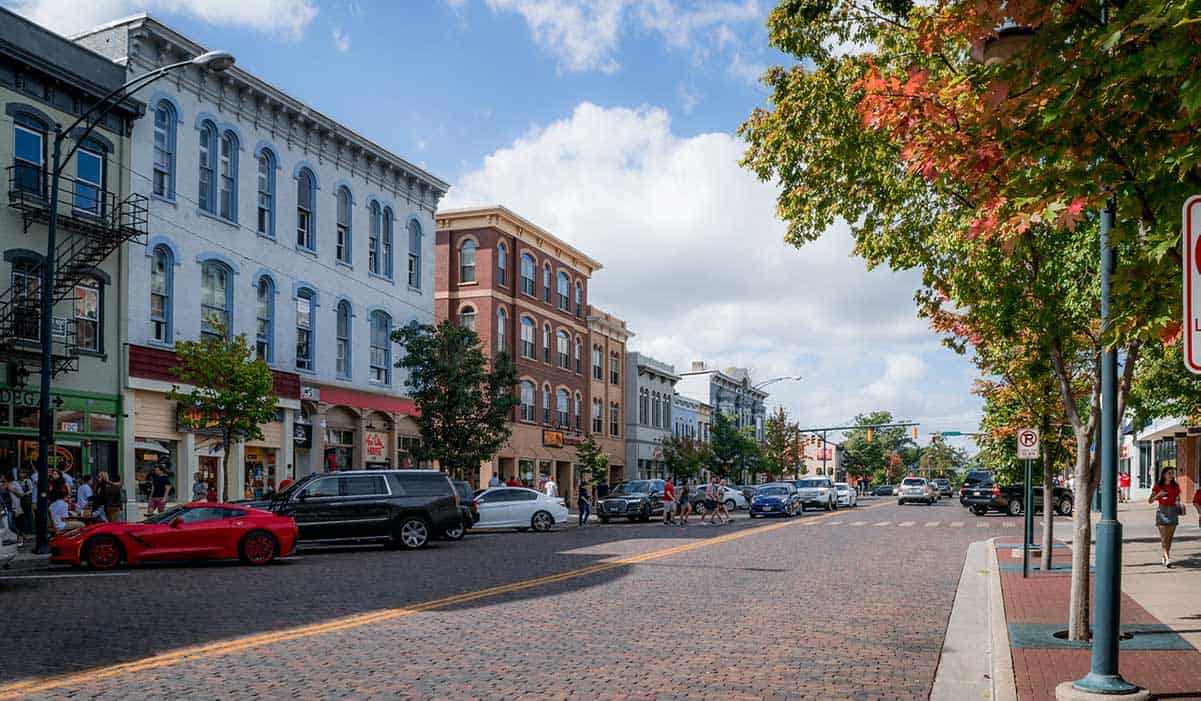 Funny how you must travel to Ohio if you want to attend Miami University. Oxford is sleepy and quaint (just under 23,000 people), but there is more to Pleasantville like city than meets the eye. They host an annual Porsche reunion for one, which is pretty cool. They also hold one of the few authentic covered bridges left in the state. It's a notable tourist attraction and gets many visits each year. Yet, it's their vibrant music scene, delectable food, and pubs dotting the city which makes students salivate. For weekend fun hit up Oxford Coffee Company for epic brews then head over to Hueston State Park for fun on the water!
34. Grand Forks, North Dakota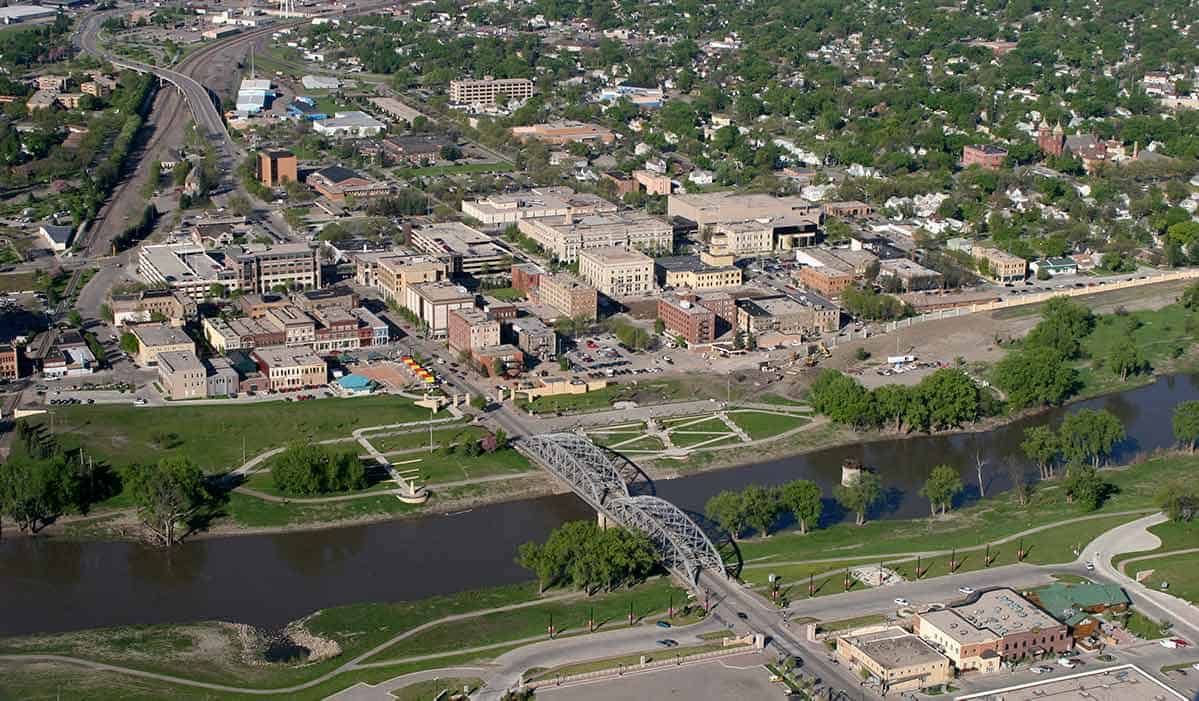 Home of the University of North Dakota, Grand Forks is ranked as one of the best college towns in America. If you want to live here, be forewarned, Hockey is THE sport. The Fighting Sioux have been to the Frozen Four Championship 19 times. There are plenty of things to do on campus (students love the wellness center and museum), but there are charming offerings off campus as well. The Toasted Frog is a local restaurant located downtown. They offer American cuisine from pizza to pasta to seafood. Even better, Scott Franz (head chef and owner), is a life long Grand Forks resident.
33. Chapel Hill, North Carolina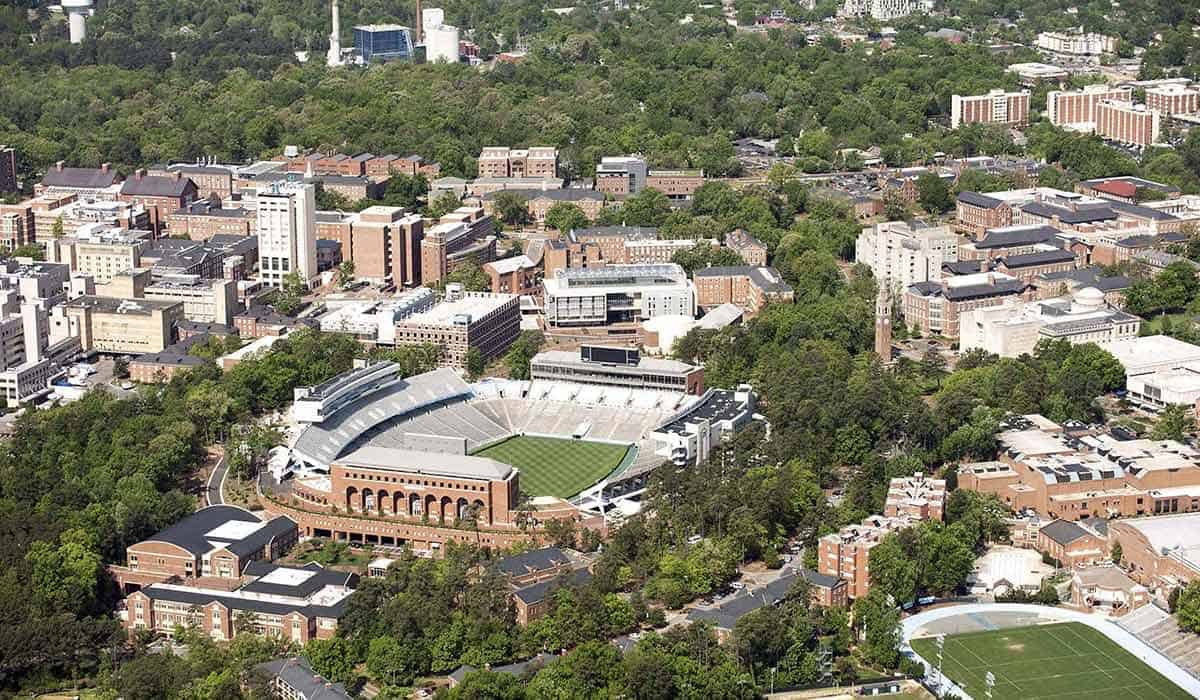 It's hard to tell where the University ends and Chapel Hill begins. Tar Heel blue runs through the town. Even the firetrucks are blue. The campus is gorgeous and the town pulls together on Franklin Street to celebrate something almost every weekend. Students love the chance of spotting potential celebrities on campus (think Michael Jordan). Plus, every restaurant, like soul food favorite Time Out,  has a patio meant for getting together on weekends and weeknights.
32. Ithica, New York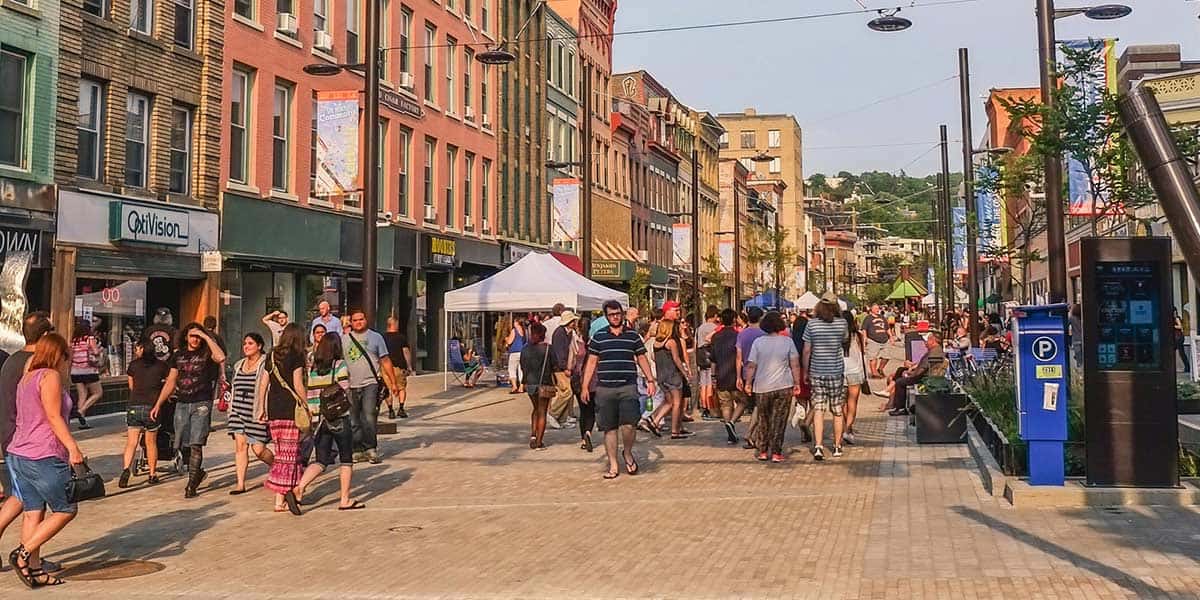 Live in Ithica long enough and you will hear, "It's Gorges." They are everywhere and beckon you to explore nature with all of her rugged beauty and waterfalls. It's a great town and almost doubles in size when school is in session. That puts the population count at just under 40,000. Nightlife is decidedly themed around student life with places like college town turning into vibrant party scenes on the weekend. the local music scene contributes too. Events like Porchfest (where local musicians literally play on the front porches) to the Grass Roots Music Festival put Ithica on the map as one of the best college towns in America.
31. Las Cruces, New Mexico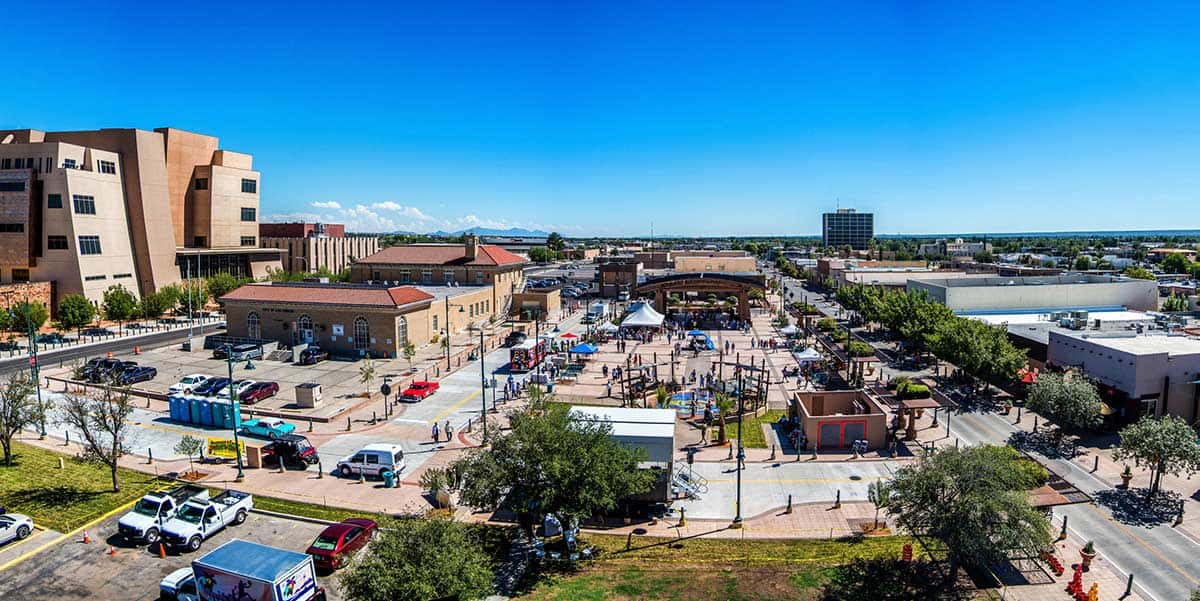 It figures a town with a civilization history dating back 8,000 years would make a Best College Towns list. Las Cruces is gorgeous with a fantastic view of the Organ Mountains. There are several Museums which chronicle the rich history of the town and New Mexico itself. People retire here for the fresh air and pecan orchards. For an evening out, try a concert in the Pan Am theater located on the grounds of New Mexico States University. The second largest city in the state also hosts some amazing festivals throughout the year, like the world famous "Whole Enchilada Festival."
30. Princeton, New Jersey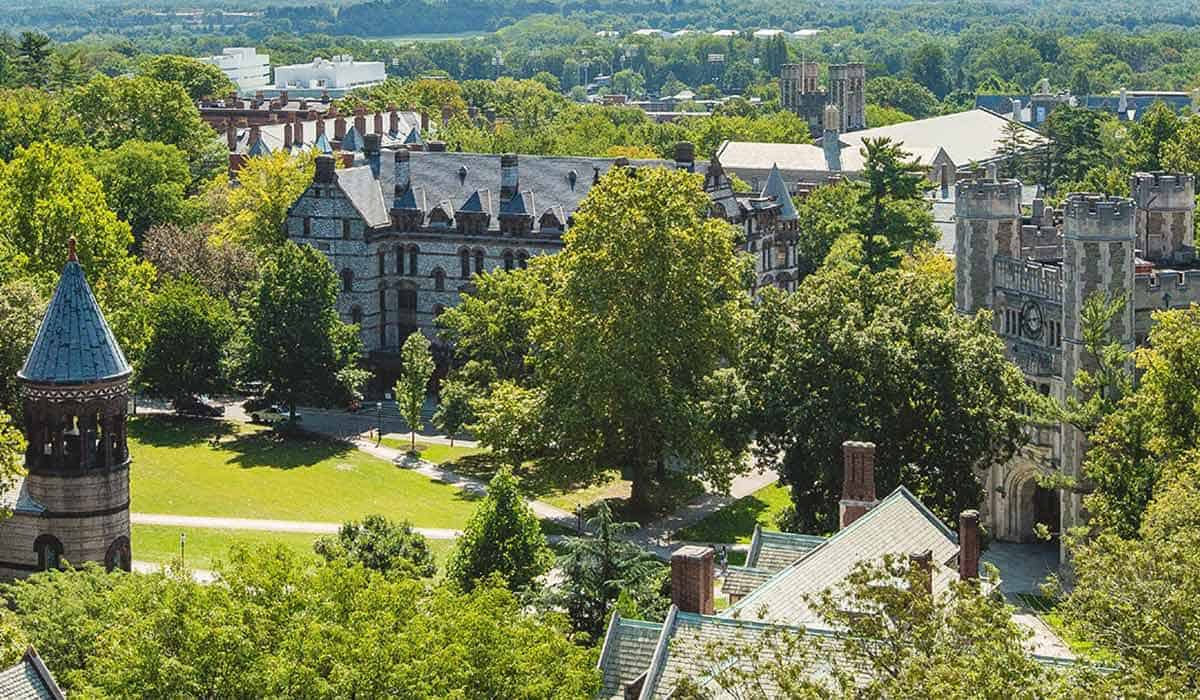 Many say the charm of Princeton offers the best of both worlds. Approximately 30,000 residents live on picturesque tree-lined streets. Students roam one of the most beautiful campuses in the United States dating with an educational history dating back to the mid-1700s. As for what to do in Princeton, the restaurant scene is always trending up. Farm to table dining is very popular here, as well as noodle houses and gourmet ice cream. Of course, you can always visit the McCarter Theatre Center, winner of a Tony Award for the best regional theater in the country, and catch an award-winning show.
29. Hanover, New Hampshire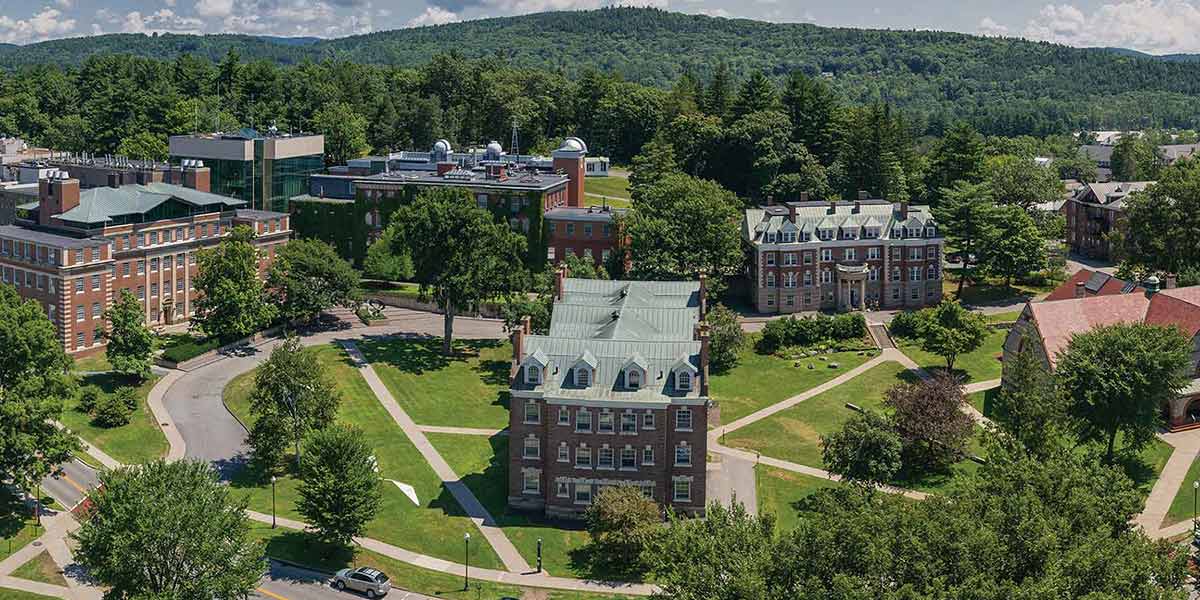 Home to Dartmouth College, Hanover, New Hampshire consistently ranks as one of the top college towns in the united states. And that's not just because they have one of the most prestigious colleges in the country either. Hanover is known for its balance of local and global consciousness, friendly and efficient work ethics and their casual yet Sophisticated culture. Restaurants abound with every flavor to suit your taste from Mexican, Thai, Chinese, Italian, American and Indian Food. Also, they boast the countries best gelato. With a burgeoning high tech sector and global connections, it's the perfect place to settle down or explore nature. Mount Ascutney is very close by.
28. Reno, Nevada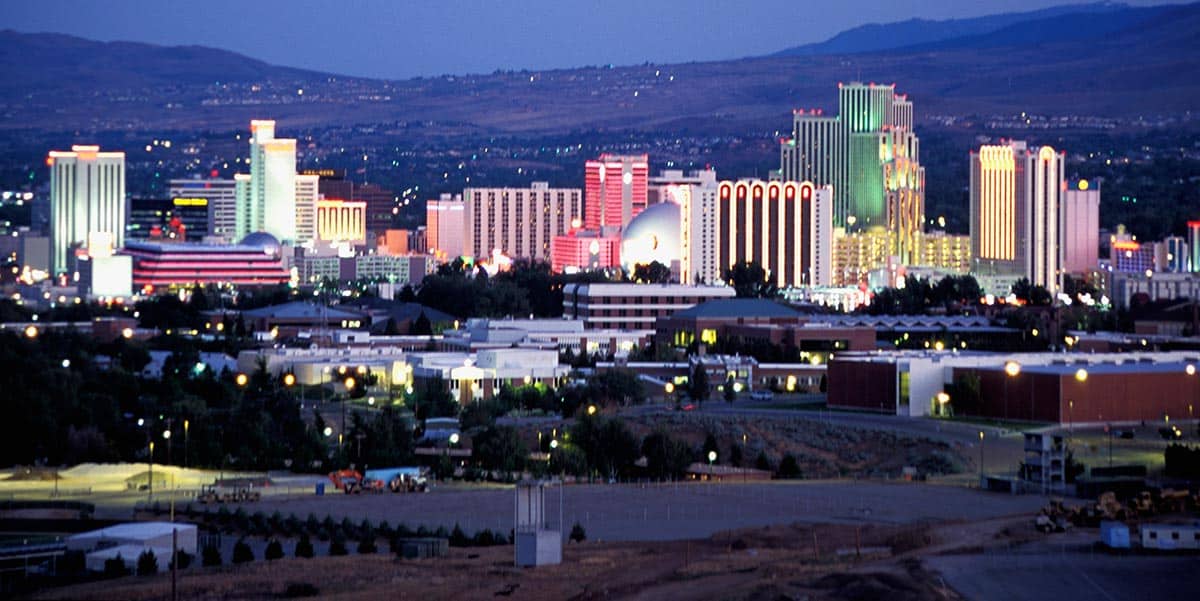 Known as the "Biggest Little City in the World", Reno is also a robust college town. Home to the University of Nevada – Reno, as well as Truckee Community College, those who are not interested in gambling can get a degree. There are plenty of other non-gambling activities as well. One of the most attractive features is $1.5 million White Water Park located on the Truckee River right in the middle of downtown. Lake Tahoe and Pyramid Lake are nearby too, offering fun for all. And, if you want to go skiing, you can do that too thanks to the nearby Sierra Nevadas. And if you play a slot machine or two, we won't tell.
27. Lincoln, Nebraska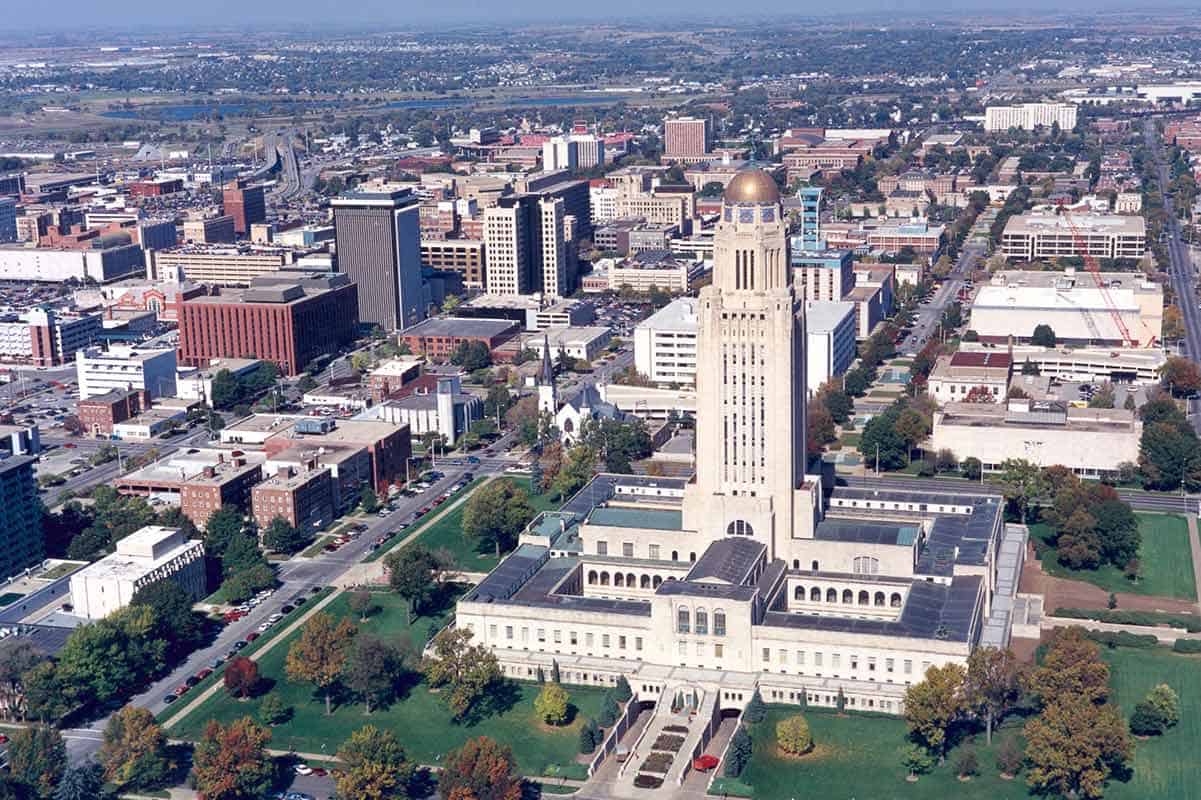 In 2008, Lincoln Nebraska topped the CDC list for healthiest US city, and they were the number one pick for Gallup – Healthwise "Happiest and Healthiest City" in 2013. Commonly known as the Silicon Prairie, they rank as one of the best places to start a business career. Lincoln has a very stable economy, great schools, and a healthy population. Lincoln is also one of the most welcoming cities for new immigrants both domestic and foreign. Plus, between the University of Nebraska, Nebraska Wesleyan University and Union College, there is a constant stream of talent for health, education and information technology jobs.
26. Bozeman, Montana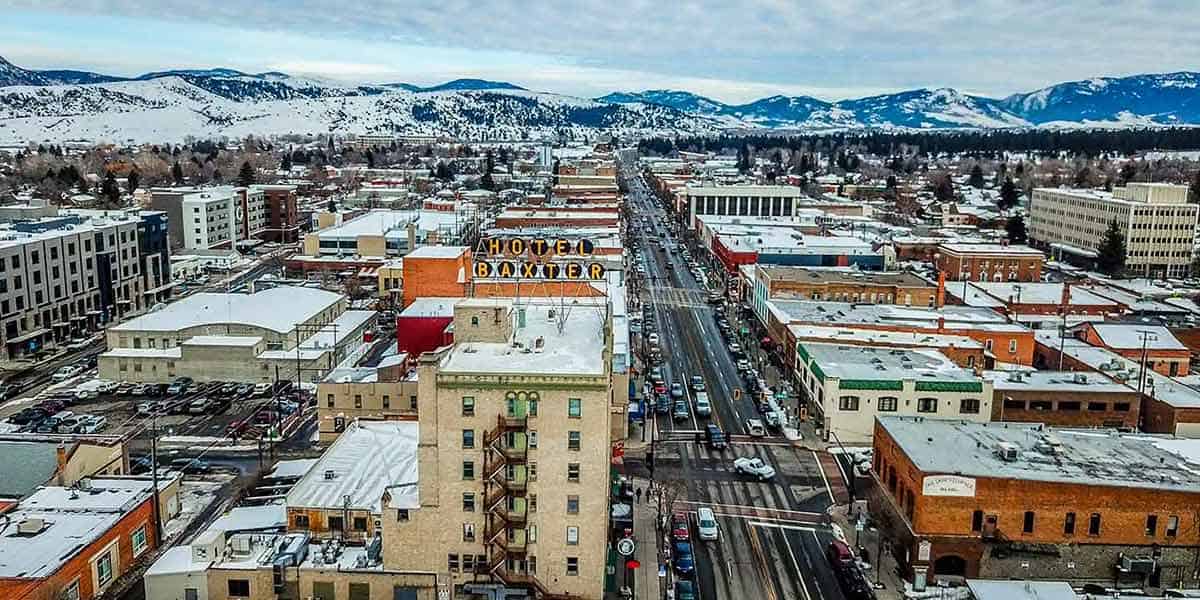 Going to college year is almost like taking a four-year vacation. Bozeman, Montana is surrounded by hundreds of hiking trails, ski resorts, and fishing streams. You can get all of the outdoors you want since you're tucked into a massive mountainous landscape. Take a tour downtown through one of the art galleries which decidedly lean toward nature for a good reason considering the surroundings. Maybe visit one of the frontier era antique shops or take a break and relax in a local ale house. Oh yeah, you can visit Ted Turner's Bison Ranch to do some hunting or fishing if you like. It's only 30 minutes away. Once you're there, be forewarned. You may never want to leave after you graduate!
25. Springfield, Missouri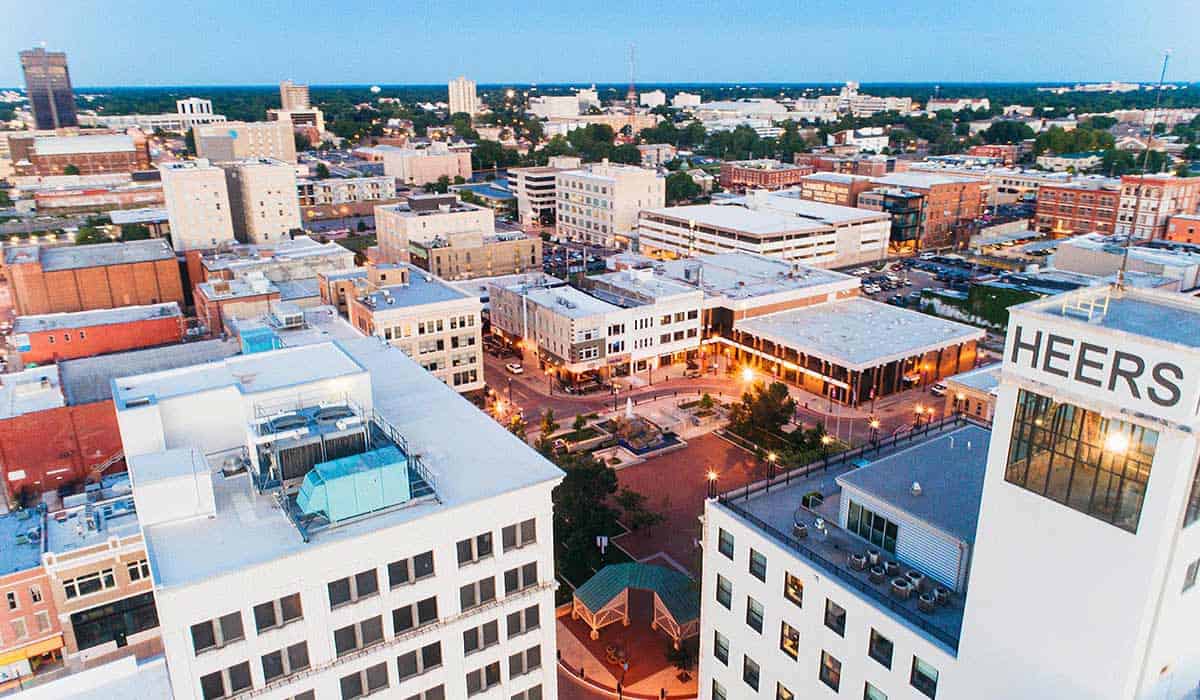 Springfield, Missouri makes a list of best college towns for a variety of reasons. They have a rich history, great economy and great colleges ranging from liberal arts seminaries to grounded state colleges. You can get a degree at Missouri State University or Evangel University (a liberal arts protestant college). Then graduate and find a job in the city. Springfield is one of the best places for students working on campus to find a local job. The town is very easy to navigate and the cost-of-living is relatively low compared to other cities of similar size.
24. Hattiesburg, Mississippi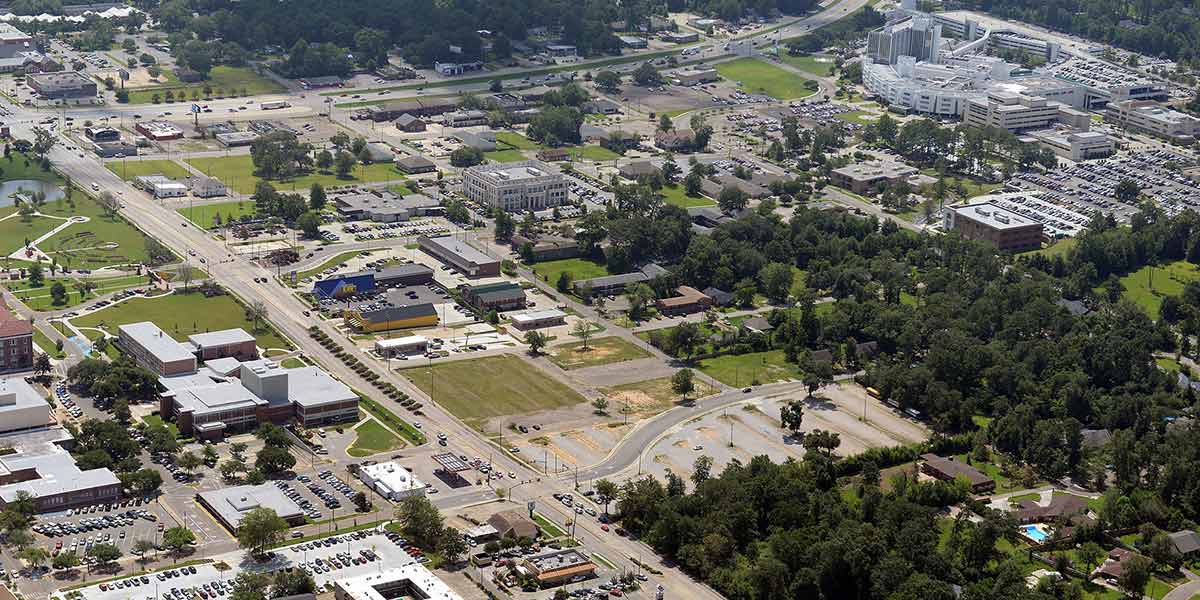 Students of Southern Mississippi and William Carey University call Hattiesburg, Mississippi Home, at least for four years or so. Yet, it's a fantastic town in its own right. For drinks and local hangouts try the Thirsty Hippo. They feature live music, trivia and host a running/walking club. If you like barbecue, try Leatha's Bar-B-Que Inn. It's a restaurant known best to locals because it's somewhat hidden, so you'll need some help finding it. However, just ask any Golden Eagle or Crusader and they should be able to help you out. This is not surprising because Hattiesburg is now to be a giving town. Southern Mississippi University students on average volunteer more than 40,000 hours each year. So if you're looking for a generous town, Hattiesburg is for you.
23. Rochester, Minnesota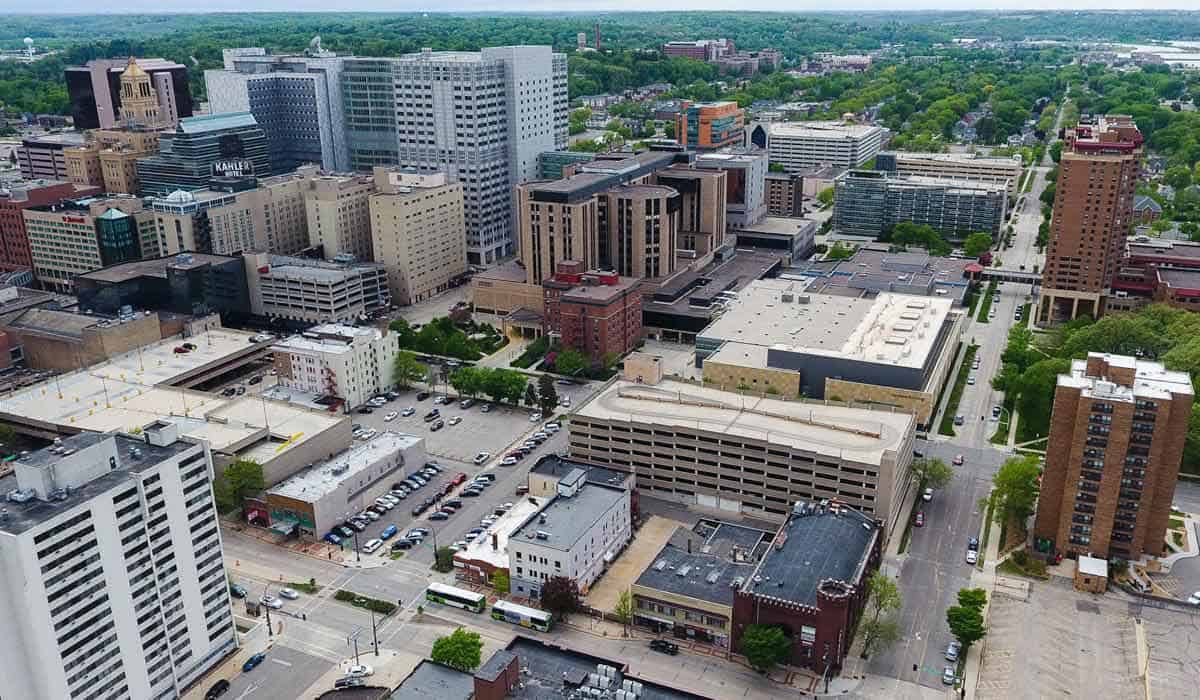 A Wisconsin study recently found Rochester, Minnesota to be one of the best college towns in America, and we couldn't agree more. While they failed to reach one of the top 10 spots for cost-of-living, they did score well in areas of nightlife and overall fun. Speaking of fun, there are so many things to do in Rochester. Take a visit to the Quarry Hill Nature Center, visit Mayo Wood Mansion, the Plummer House, have some fun on Silver Lake or take a hike down the Douglas Trail. If you're feeling sophisticated and uppity, spend some time at Salem Glen Vineyard and Winery. Then, end your day with a great meal at any of the downtown restaurants.
22. Ann Arbor, Michigan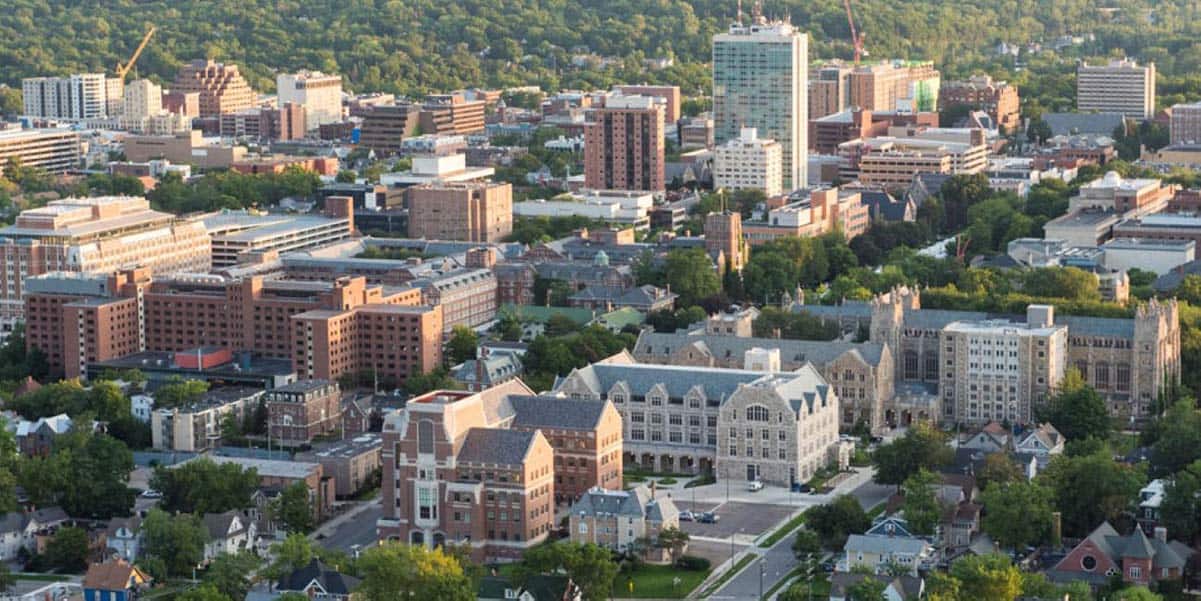 Obviously, you can't have the best college town list and not include Ann Arbor, Michigan. There are so many things to see and do. Take a stroll through the Museum of Art located on the campus of the University of Michigan, visit the Ann Arbor Hands-On Museum for interactive attractions, or take a stroll through the Natural History Museum located on the university campus as well. If nature is more your speed visit Matthei Botanical Gardens and Nichols Arboretum. There are several hiking and walking trails to keep you busy for hours. Afterward, take a stroll to the historic district of Kerry Town and grab fresh fruits or veggies from the local farmer's market. Don't forget to visit the Gerald R. Ford Presidential Library. Oh, and you must catch a concert at the University of Michigan school of music, theater, and dance. The opera performances are simply amazing. No wonder students and locals love this place.
21. Williamstown, Massachusetts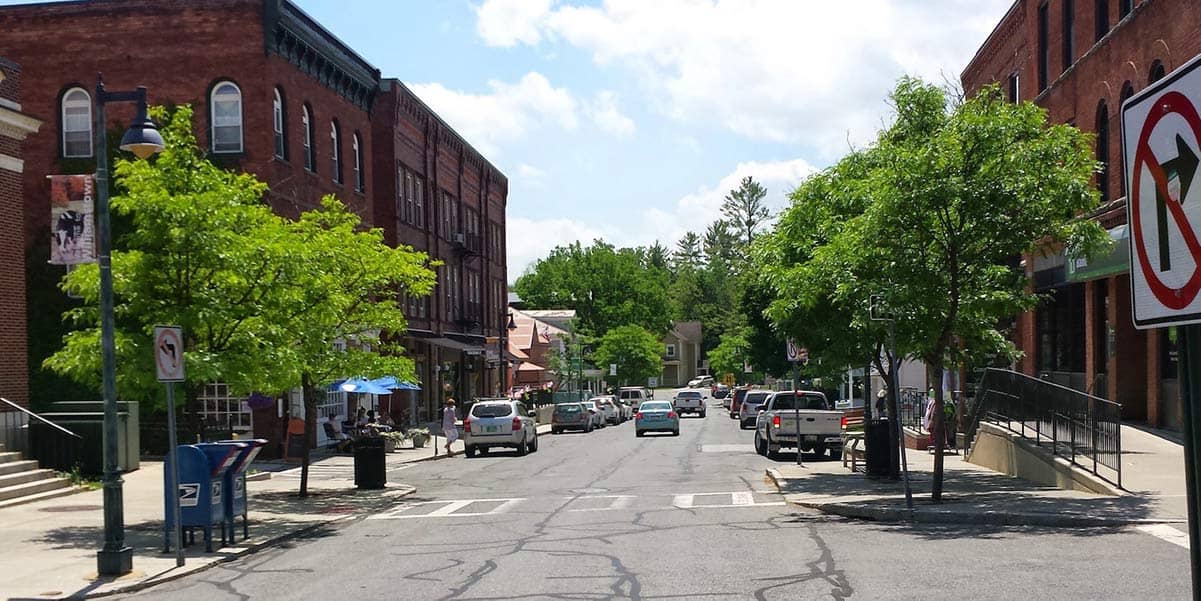 So if you head to the northwest corner of Massachusetts your find Williamstown nestled between Mount Greylock and the Green Mountains of Vermont. And if the scenery doesn't thrill you, the culture will knock your socks off! You could spend most of the day at the Massachusetts Museum of Contemporary Art. It's located in an old 19th-century re-purposed mill and features massive sculptures, painted installations and projection pieces from Sol Le Witt and Anselm Keifer. In the Group of mill buildings, you can find other neat things like the Gramercy Bistro Restaurant (epic food), some book publishers and other businesses. Kids love it here too. Relive history by staying in one of the former mill workers row houses at Porches Inn or stretch your legs for a hike on Sheep Hill after grabbing backpacks and binoculars from the red shed at the head of the trail. The views are just as stunning as the art. Williamstown has a lot to offer.
20. College Park, Maryland
College Park, Maryland is home to the University of Maryland. It is a city full of amazing things. Explore College Park and find the College Park Aviation Museum, the Clarice Smith Performing Arts Center, the National Archives or plush golf courses inviting you to spend a relaxing afternoon. Afterward, head over to Moose Creek Steakhouse for their famous prime rib buffet (only available on Thursday), followed with a visit to Maryland Dairy featuring University of Maryland themed ice cream flavors like "Fear the Turtle!"
19. Portland, Maine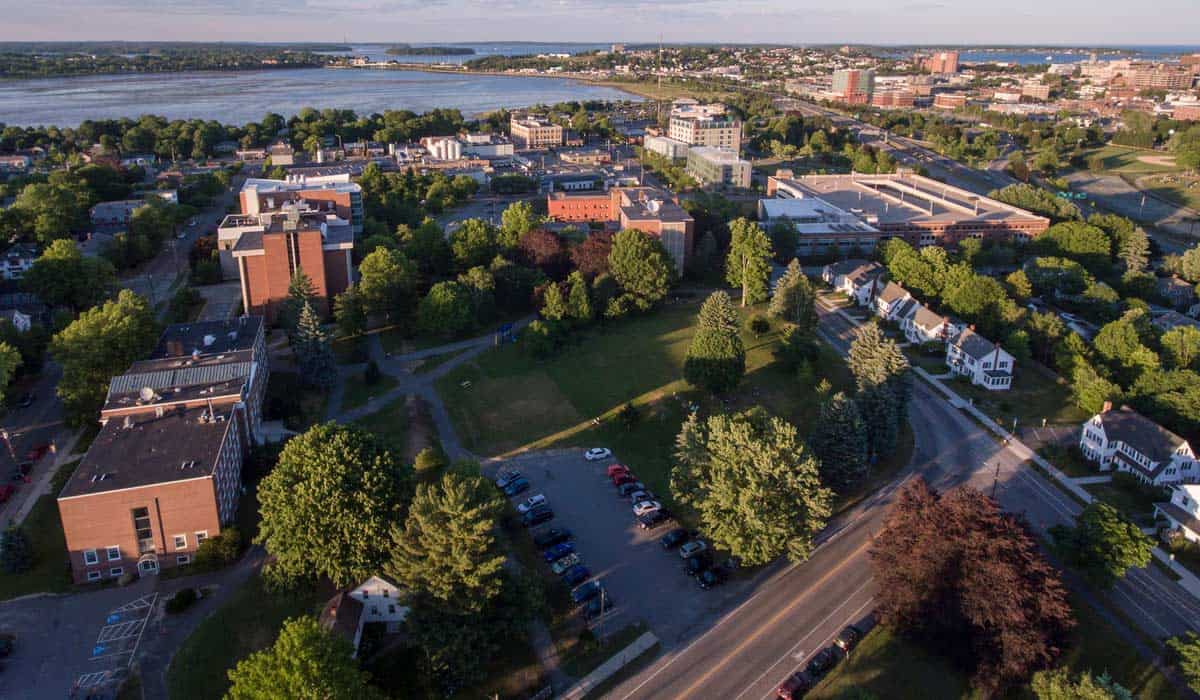 Portland Maine is a must see college town. You can take a day and explore the Portland Museum of Art, Victoria Mansion, the Casco Bay islands, Cape Elizabeth or simply head to the Eastern Promenade to shop. College kids love the brewery tours. Portland is known as one of the best beer cities in the US, with more than 20 microbreweries to choose from. For a town of only 67,000 people, that's a lot. There's even a tour for foodies and a children's museum/theater to entertain the little ones. Those attending the branch campus of the University of Maine certainly have spectacular scenery and cultural activities to keep themselves busy. Plus, if you move to Portland you will meet a lot of people in the state. One-fourth of Maine's total population lives here.
18. Metairie, Louisiana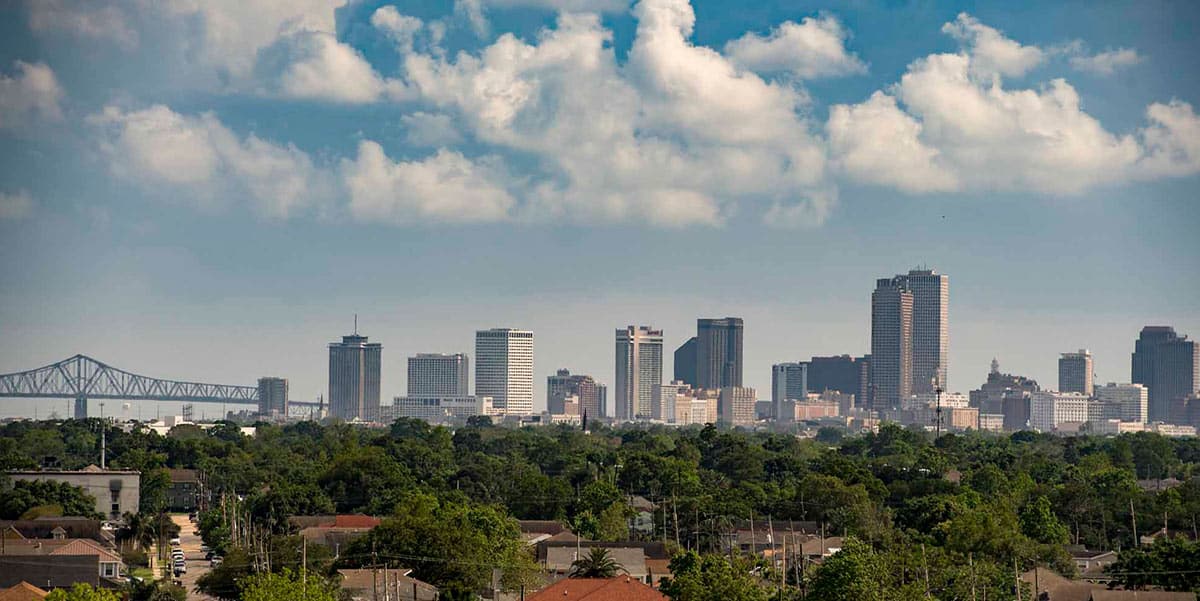 Admittedly, Metairie Louisiana is not what we think of when it comes to best college towns in America. However, they consistently rank high on the list after list. In Metairie, you can find Louisiana Tech, Remington College, and the Bluff Cliff School of Therapeutic Massage (maybe that last one is why people flock to Metairie if you know what we mean). Kidding aside they do have some pretty neat attractions. Spend time at Ultimate Swamp Adventures, Steamboat Natchez, the National World War II Museum, Escape My Room or take a Witches Brew tour. Hey, when you're known for phrases like "Choot 'Em!", you should expect very eclectic college town activities.
17. Lexington, Kentucky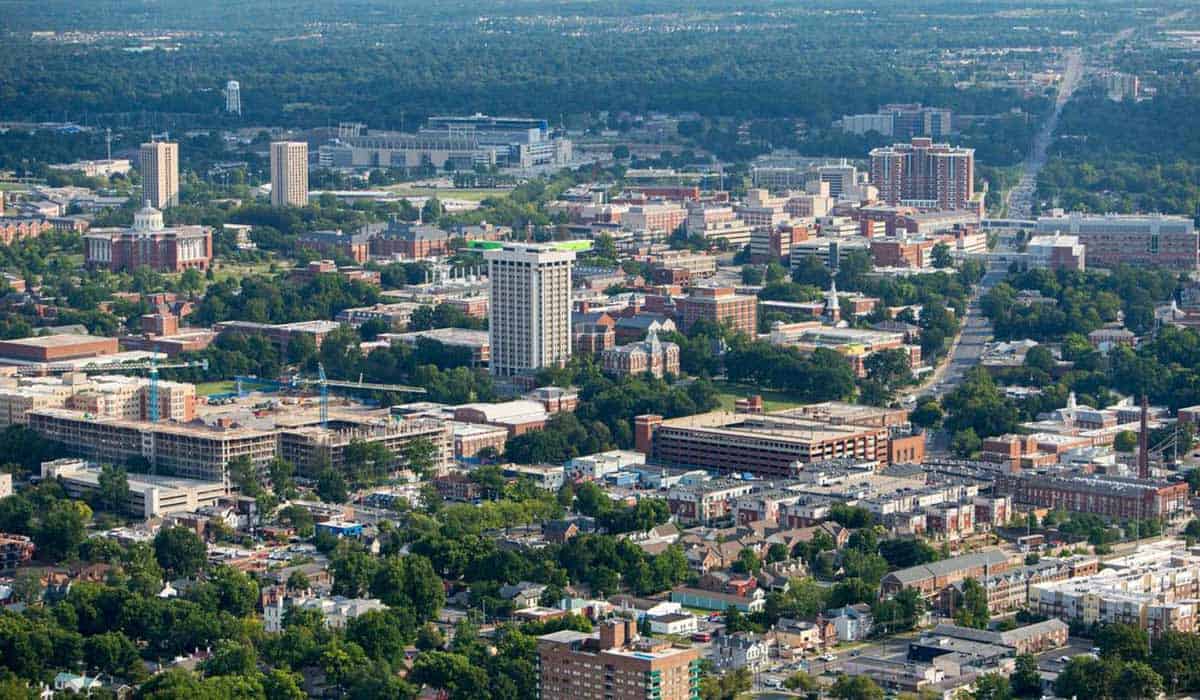 At least Lexington, Kentucky makes sense. After all, the University of Kentucky could never find a finer city to host them. When visiting, find a horse to ride. It's just part of living in the area. Pastures are everywhere and horse riding is a huge past time. Students love to take time and stroll through the Shaker village of Pleasant Hill. It's the largest completely restored Shaker Village in the entire world with 34 buildings (all original) and a span of 3000 acres. Should the gambling bug bite you, head over to Keeneland race course and try your hand. Of course, there are many distilleries in the area so you can get a huge dose of Kentucky bourbon history or just doses of bourbon. College students and locals alike love to finish off their day at Ramsey's Restaurant. It's a traditional meat and three spots with 13 entrées and 20 vegetables to choose from. Plus, they feature more than 20 different homemade pies. Welcome to Lexington.
16. Lawrence, Kansas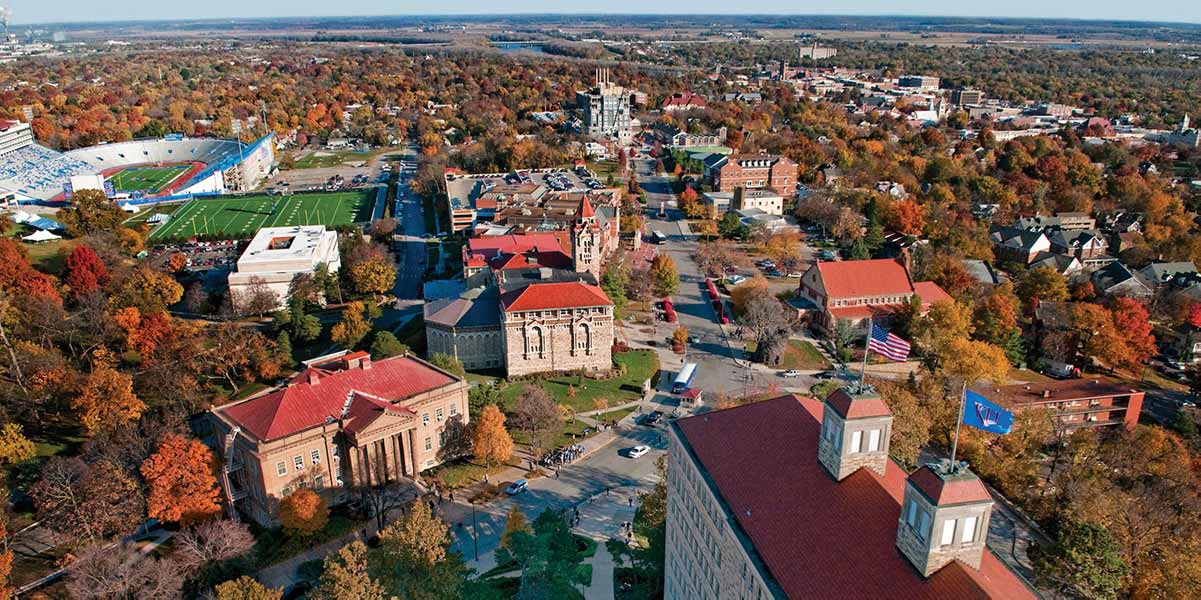 Lawrence, Kansas is always a contender for best college town in America. For starters, the mascot for Kansas University is a mythical, made up bird. And, to be fair, you can do that when your coach invented basketball. That's right, James Naismith was the father of basketball. He literally invented the sport. Students love 24-hour access to Muncher's gooey donuts filled with cream cheese. They have some celebrity swag too. Comedic greats like Paul Rudd and Rob Riggle are former KU alumni. All of this swirls together to make Lawrence one of the best places in America to go to school… or live permanently!
15. Iowa City, Iowa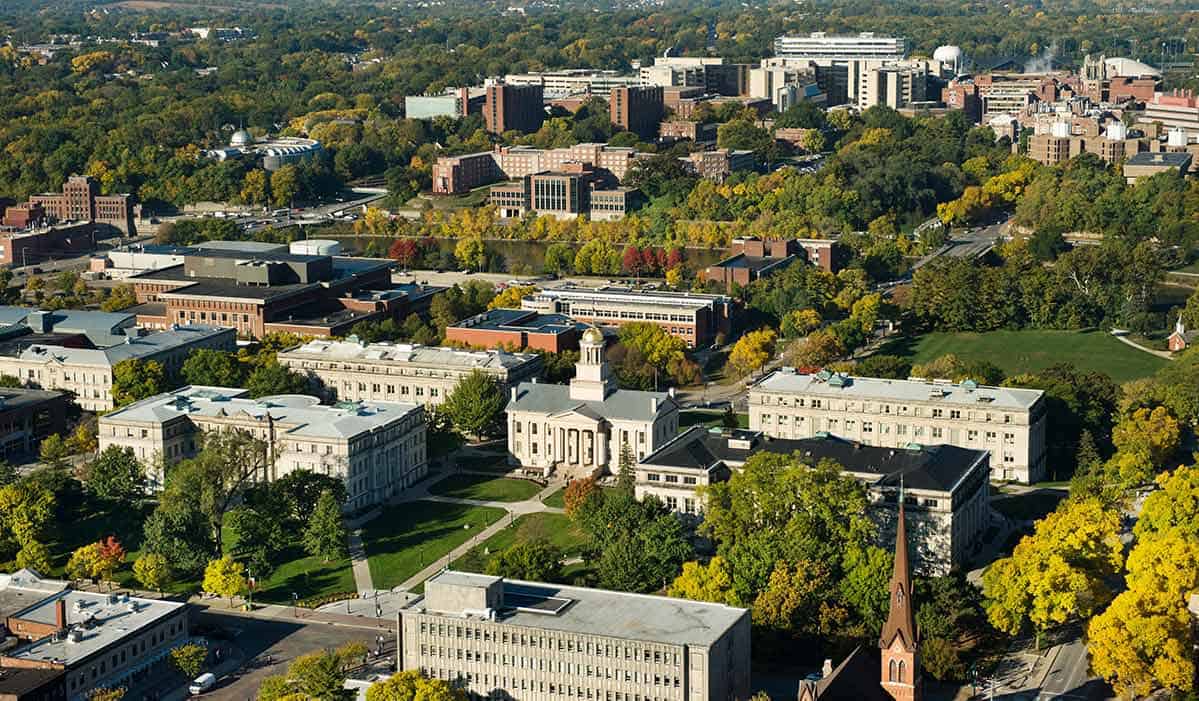 Well, the name may not be unique, but Iowa City, Iowa is a great college town. They have a low unemployment rate and rank third overall in areas of academic research and development. So what makes the city fantastic? Well, any of the 31,000 students attending the University can be found mingling with locals at any given time in the nearby downtown area. They mix well. Locals and students alike enjoy such things as the Museum of Natural History which happens to be the oldest university Museum west of the great Mississippi River. So, what else do Hawkeyes fans enjoy doing in Iowa City? Hang out at football games, men's or women's basketball games, gymnastics, wrestling or baseball events. The University of Iowa has a diverse sports program that's as easy to fall in love with as the city itself.
14. West Lafayette, Indiana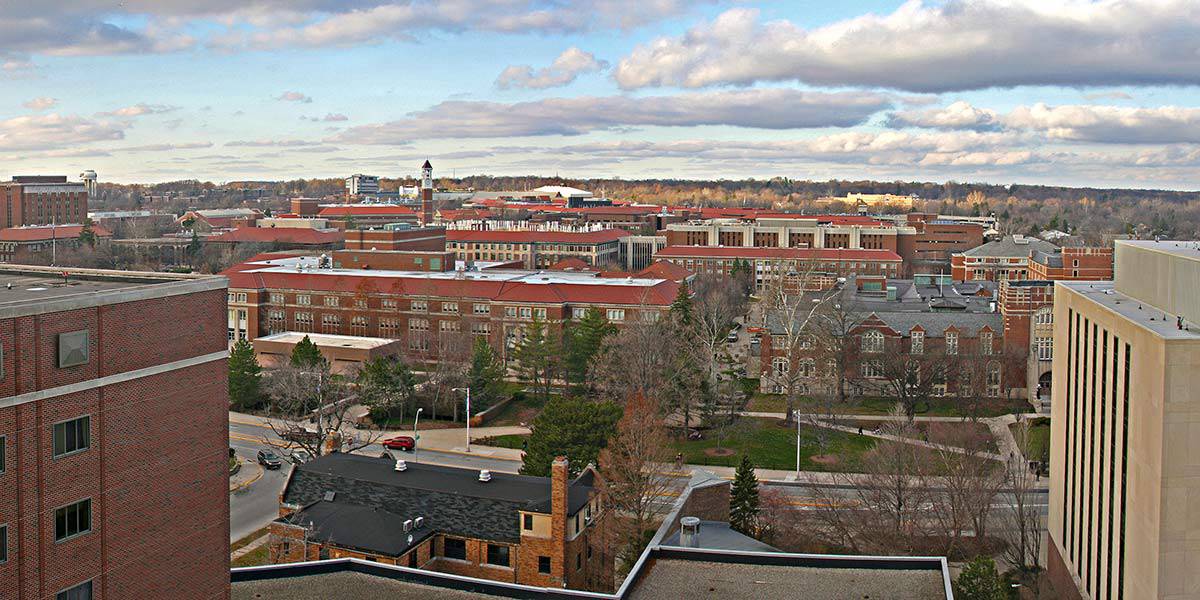 West Lafayette features a very historic downtown full of old churches and courthouses. And while West Lafayette is relatively small (only 29,500 residents), they still enjoy access to trains, buses and an airport. This puts West Lafayette on scale with services found in major college towns. So what can you do besides college? Well, a trip to Lafayette Brewing Company is a good start. They are named one of the best restaurants in the Great Lakes and feature a rotating menu with surprise favorites like bison steaks. Speaking of meat, be sure to try Triple xXx family restaurant. They have the best burger in town. And with West Lafayette having the third largest Greek system in the entire US, there's always some sort of philanthropic or social event to attend at any given point during the year. Seems like the Boilermakers are known for more than just basketball.
13. Champaign-Urbana, Illinois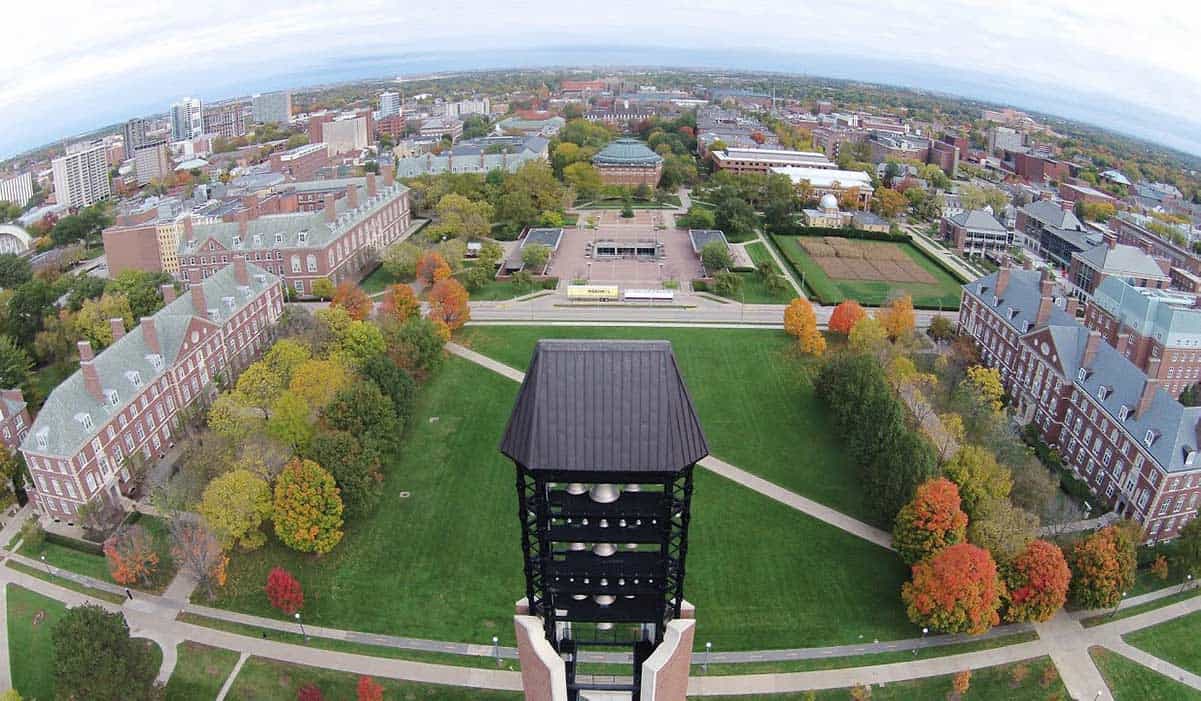 These are actually two separate cities, yet they are often treated as one because of their proximity. And, Champaign-Urbana has a lot to offer. Living here gives you the feeling of a rural setting with beautiful scenery and old buildings, yet they are just hours from Chicago, St. Louis, and Indianapolis. Of course, basketball reign supreme on campus so on-campus events abound during the season. However, Illinois University also has some notable alumni, like Roger Ebert who do other things. Roger hosts a film festival during the last week of April every year. St. Patrick's Day in Champaign-Urbana so be sure to bring your green and enjoy some beer while you're at it. For food and nightlife try Papa Del's on Crete Street. They serve classic Chicago style mouthwatering deep dish pizza. Afterward, you can stroll around town to work it off or visit one of the bars or clubs to enjoy the nightlife.
12. Rexburg, Idaho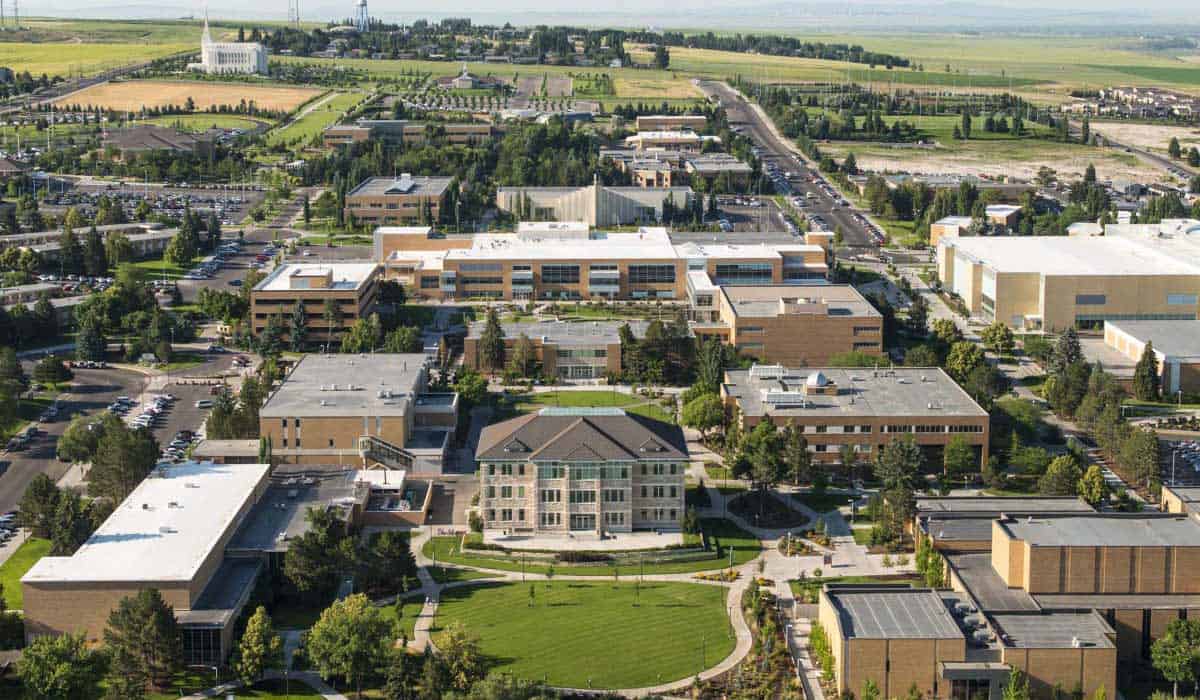 Rexburg, Idaho is known as not your average college town. It's not too far from Yellowstone National Park. It's mostly known for being the home of Brigham Young University. And while the university is strict, Rexburg has a lot to offer. They have some of the best Mexican food in the world since it's made by a Hispanic San Diego family who moved to the area. They only serve homestyle authentic Mexican food. And then there's the Hickory. It began as an enterprise to give on-campus students a job and quickly morphed into the best place to find a cheap, quality barbecue meal. Be sure to try the smoky barbecue flatbread pizza or pulled pork nachos. Those are a few favorites. Afterward, you can drive through Yellowstone Bear world. View wildlife like bison, mule deer, Rocky Mountain goats, moose, Whitetail deer and two types of bear, the black bear, and grizzly! Just be sure to keep your windows up!
11. Honolulu, Hawaii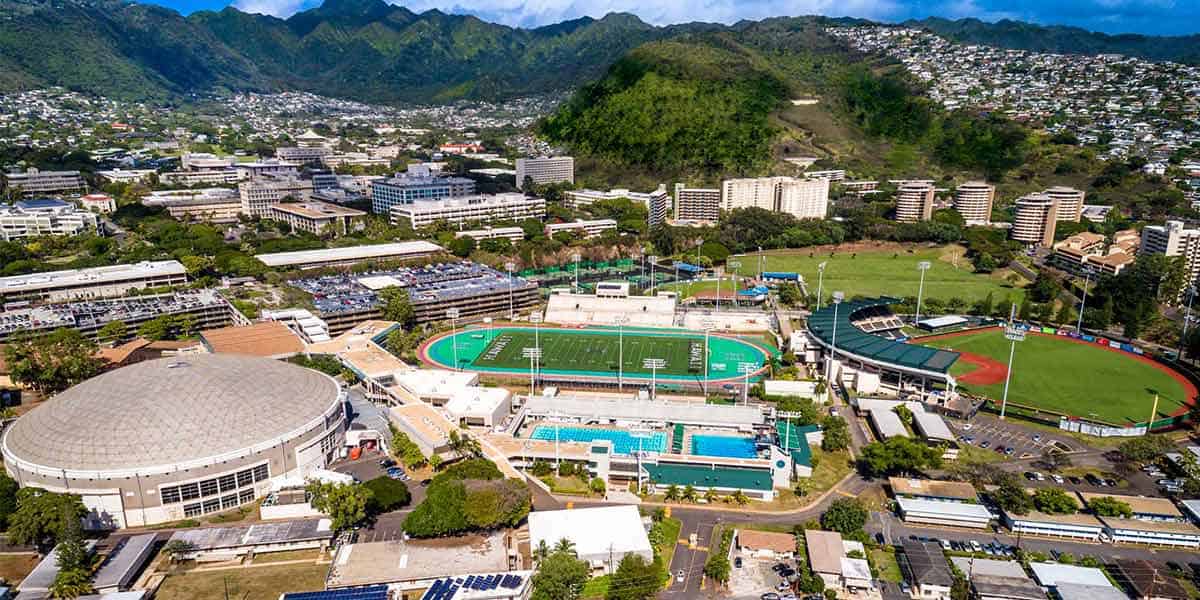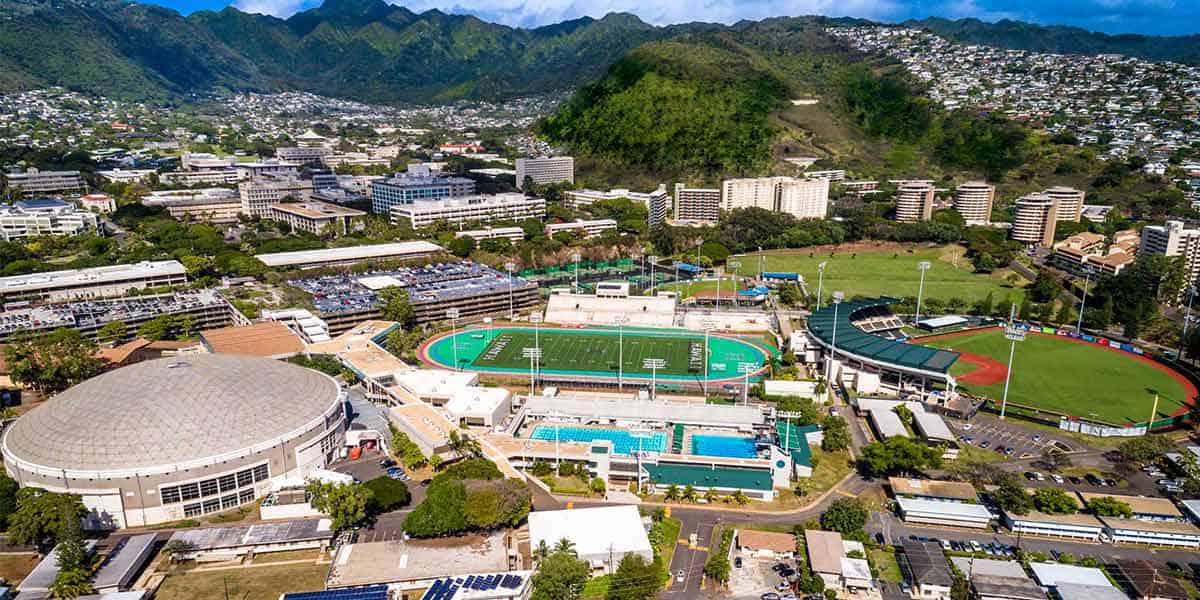 Sure, it will cost a plane ride to get there, but Honolulu, Hawaii is one of the best college towns in the United States. Of course, contributing factors include excellent surf conditions, gorgeous beaches and the holistic healthy lifestyle most Hawaiians are known for. Yeah, we know they have spam, but you don't have to eat it. They have a desirable food scene, great real estate value and awesome outdoor activities (it is Hawaii after all). If you want a place with lots of gorgeous nature and some of the best air on the planet, Honolulu is it. You might even be inspired to enroll in the University of Hawaii yourself. We wouldn't blame you.
10. Athens, Georgia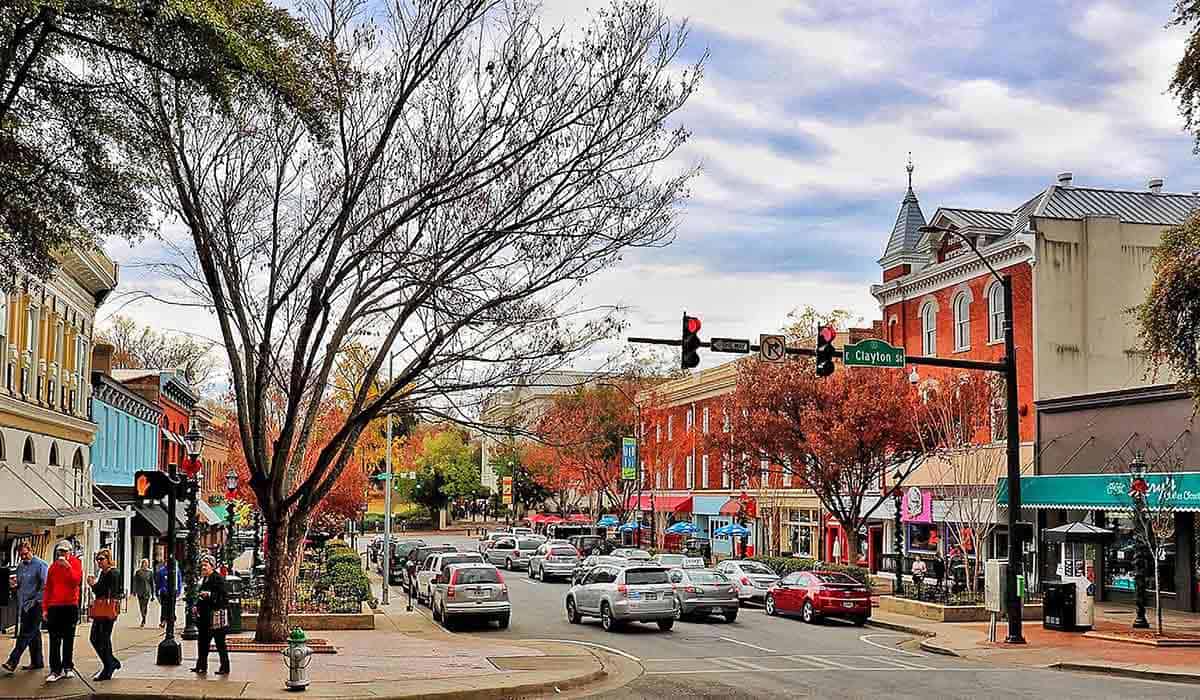 You can't have a conversation about Georgia and not include Athens as one of the best college towns. It's a true no brainer. For starters, they have 80 bars. Yep, that's right 80 bars are located within a single square mile. That means plenty of activities for college kids to do all of the time. If you're broke, visit Terrapin Brewery and score a free beer during the tour. For dining, locals will tell you Weaver D's chicken and biscuits are life-changing. They're smothered in butter and gravy, staples of any good southern soul food concoction. But it's the music scene most college kids are familiar with. You can often find pop-up concerts by R.E.M.'s Michael Stipe or Widespread Panic lead singer John Bell in the Georgia theater. They also stop in at those 80 bars sometimes to mingle with the locals. As for game day? Yeah, it's just as awesome as it looks on TV. Welcome to Athens.
9. Gainesville, Florida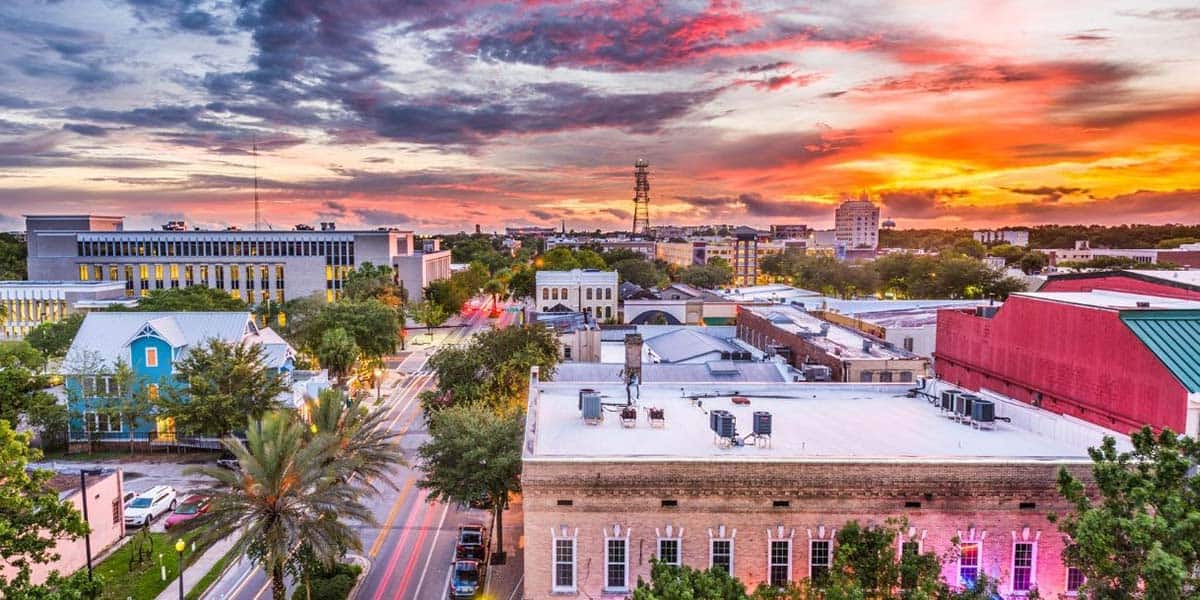 Gainesville is such a great college town. For starters, they invented Gatorade in 1965. Now it's in convenience stores everywhere. They also have bat houses, not for baseball, but for actual real-life bats. More than 100,000 come home to roost in the evening. Ginny Springs is close by, so you can have a raft party with a beer in your hand, and there are gators all over campus. That's right, not in cages, but sunning by the dorms or swimming around in the lake. Of course, if you're in Gainesville you have to visit the 34th St. wall for epic graffiti. But perhaps the best perk involves the girls who sunbathe all over campus year-round. When they're not doing that, they cheer their favorites on at the local legal drag races held during the week courtesy of the National Hot Rod Association.
8. Dover, Delaware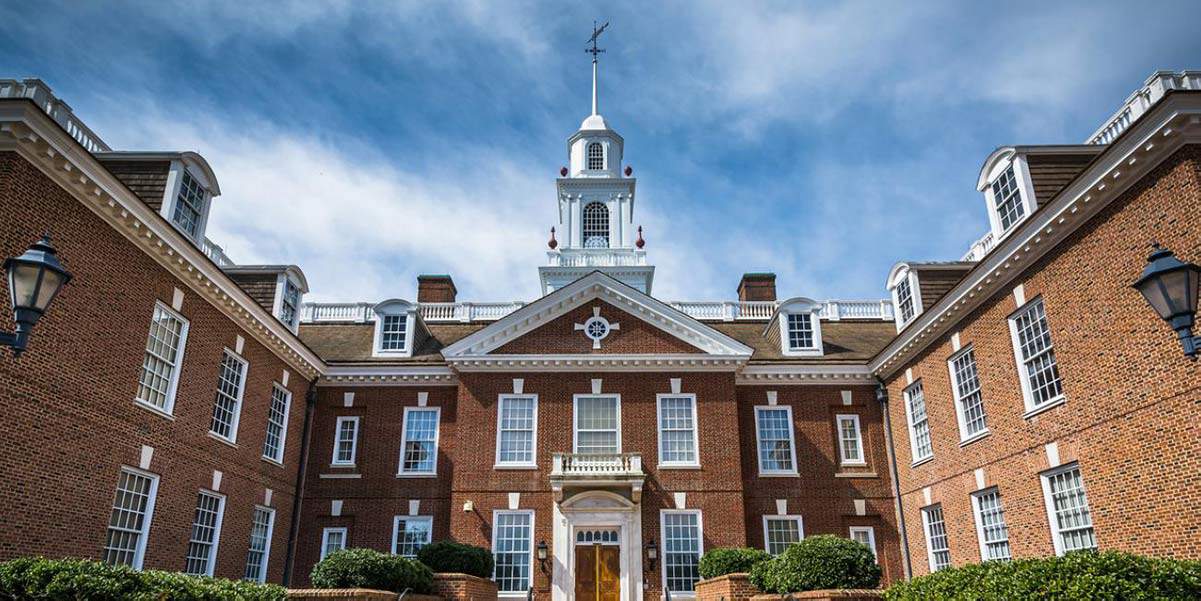 Home to Delaware State University, there are many things to do here besides go to college in this sleepy little town of approximately 36,000. Framed by rural plantations, coastal Plains and nature preserves, Dover also enjoys speedy activities like the Monster Mile hosted at Dover International Speedway. The Air Force Base houses The only mortuary service of its kind on US soil. And don't forget the Capital Green which contains hundreds of national documents crucial to our founding as a nation. Also, since Dover is in the center of the state, it's equidistant from any beach, camping spot or national park. The city itself has many rivers, lakes, and streams to provide hours of fun on the water.
7. New Haven, Connecticut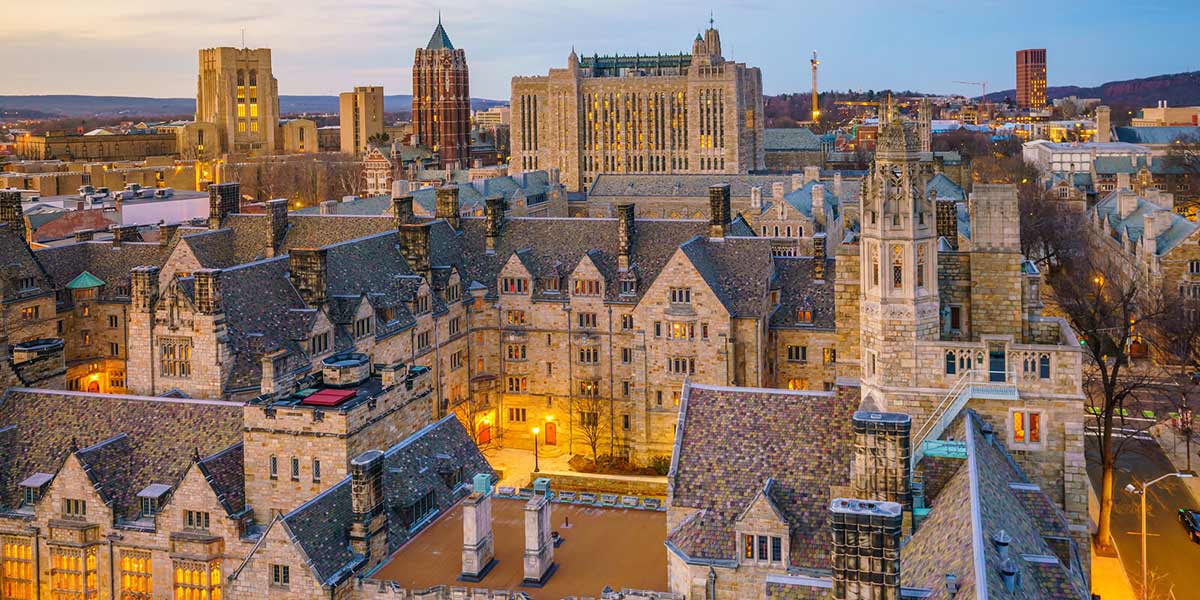 Here are a few reasons New Haven, Connecticut is such a great college town. It's home to Yale University and the area around the college feels a lot like a city. There are plenty of restaurants, things to do and stores in an urban architecture environment. You never feel isolated or desolate in New Haven. College kids love it because they don't need a car. And, with the advent of Uber, anywhere they need to get is even more accessible. Plus, New Haven is positioned close to Philadelphia, Boston and New York making weekend getaways an easy option. It's more urban than most college towns, but still has a history almost 300 years old.
6. Boulder, Colorado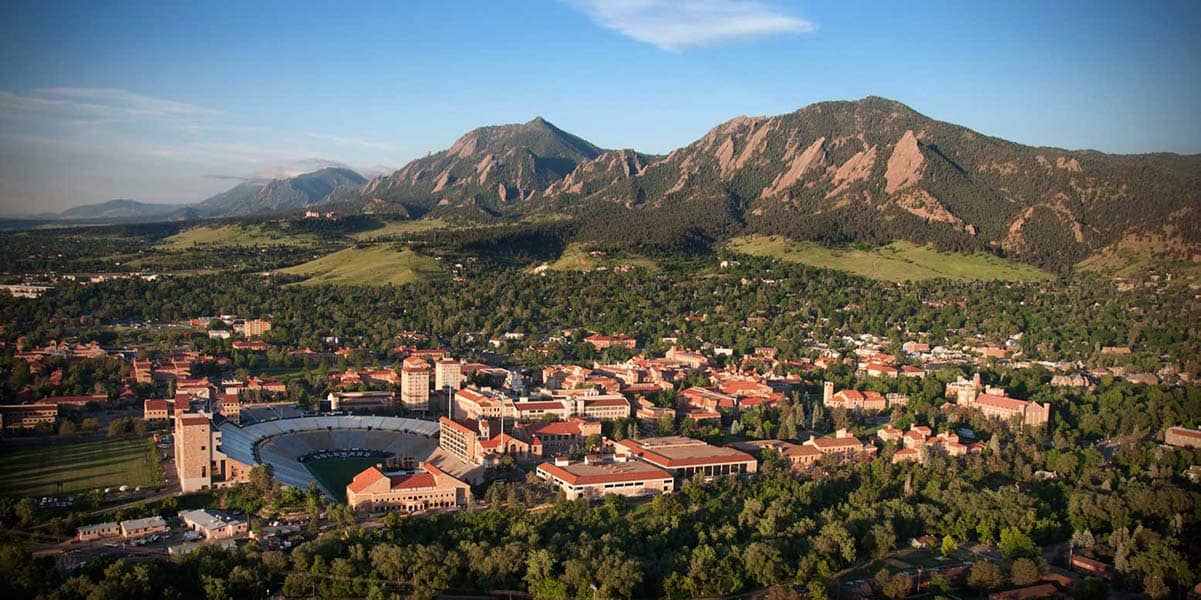 If you want to find a place where the Rocky Mountains meet the great plains, Boulder Colorado is it. People love the weather. Typically there are about 300 days of sunshine with low humidity. Pretty awesome. Of course, a trip to Pro Street mall is always popular among students and tourist alike. Many local restaurants can be found there as well as very unique shops. Sit outside and watch street performers while sipping your favorite craft beer. For music, it doesn't get much better. There are national music venues, historic venues and nice spots that turn out incredible hits night after night. Of course, you can't really consider yourself a student at Colorado university unless you've been to at least one Red Rock concert. Epic tailgate seasons, Flagstaff mountain, and the Flagstaff star are just a few reasons Boulder is a phenomenal college town.
5. San Luis Obispo, California
Cal Poly students love San Luis Obispo, California. Home to creative types and intelligentsia, it's like having the best of both worlds. Once, they were ranked  "Happiest city in America" and it seems like they are still living up to the reputation. Visit and you will think you've stepped back in time. Just about everything is within easy walking distance. You can find fine dining, eclectic quirky art exhibits, warm intimate coffee houses, and phenomenal bookstores. College students receive free public bus transportation with an ID, which makes everything in San Luis Obispo accessible. Plus, it's cheaper than Uber.
4. Fayetteville, Arkansas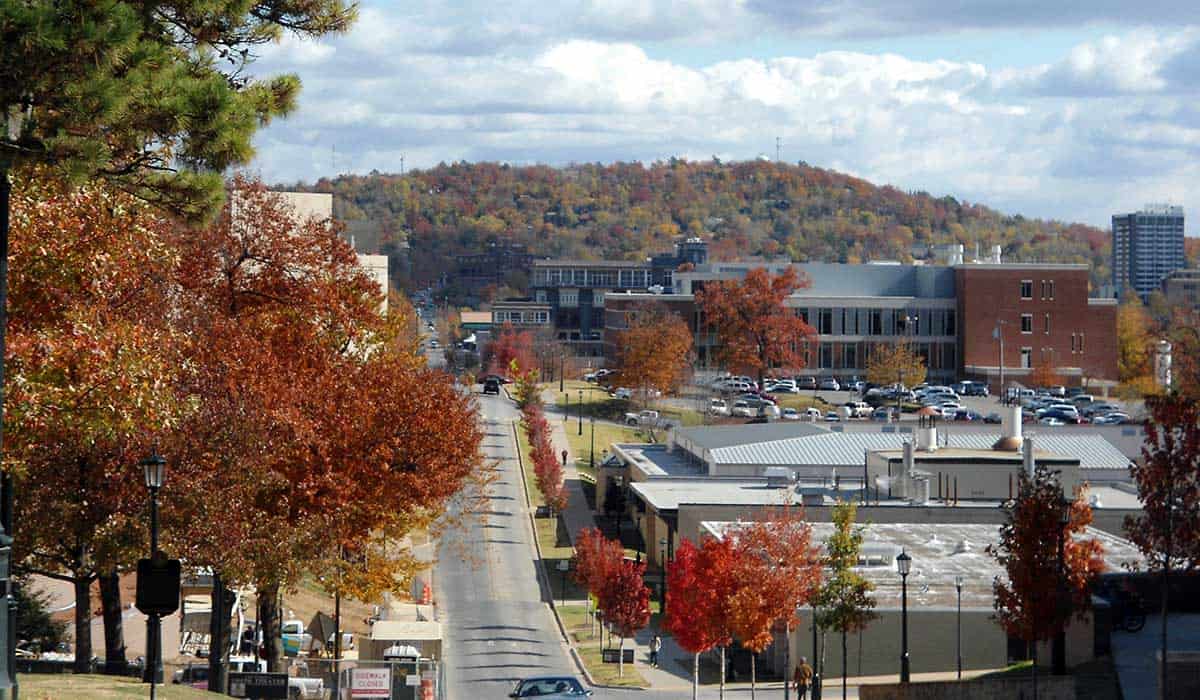 Razorback fans love Fayetteville. And who can blame them? Nestled in the center of the Ozark Mountains, Fayetteville was named one of the best places in the US for business and careers by Forbes magazine. Every year, the University of Arkansas hosts more than 21,000 students. They all need something to do so you can often find them at festivals like Bikes, Blues, and Barbecue in September, or wandering around Dickson Street which connects Fayetteville with the University of Arkansas. Along the strip are boutique shops, apartments and great local bars. To keep it real on the local eats side, visit Hugos. The Decour is funky. The menu features beer cheese soup and boasts a full bar. Nice!
3. Flagstaff, Arizona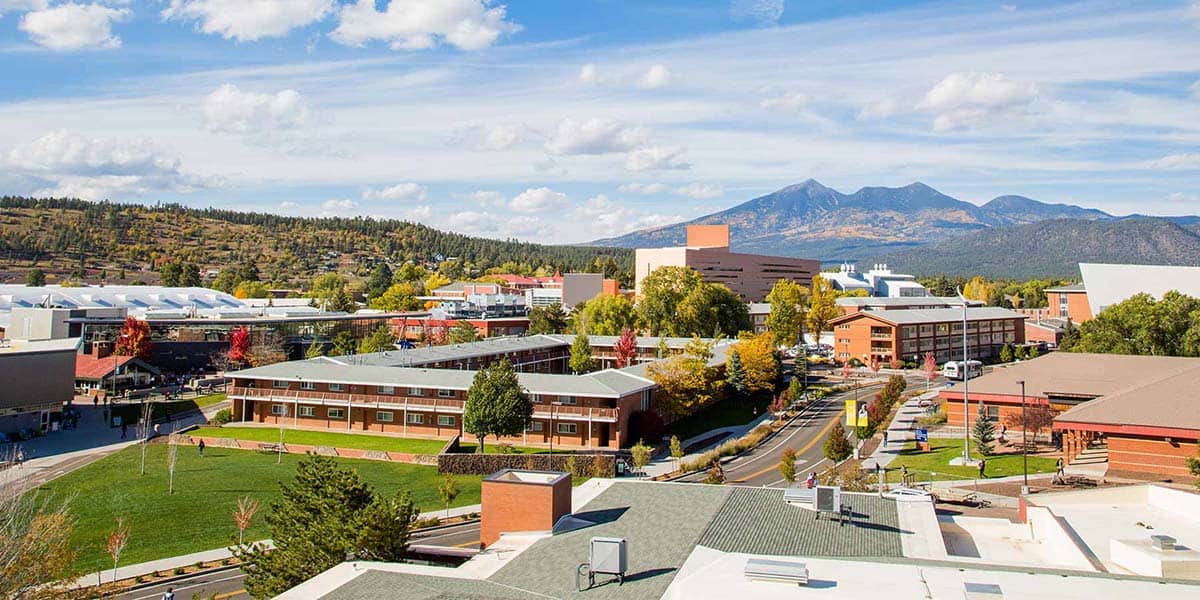 With 60,000 residents, Flagstaff Arizona has a somewhat healthy population. However, almost a third of those are attributed to the students of Northern Arizona University. People flock to this great college town because the climate is drier and much cooler in the summer versus anywhere else in Arizona. That's due to its altitude of 6,910 feet. Some of the best skiing in the state is just outside of town, a huge draw for students and residents alike. Of course, some of the best national parks are here like the Grand Canyon, Walnut Creek Canyon and of course historic Route 66. This makes sightseeing, hiking, biking and horseback riding very popular which also explains the tourists. More than 5 million people visit each year which can make it feel a bit crowded at times.
2. Anchorage, Alaska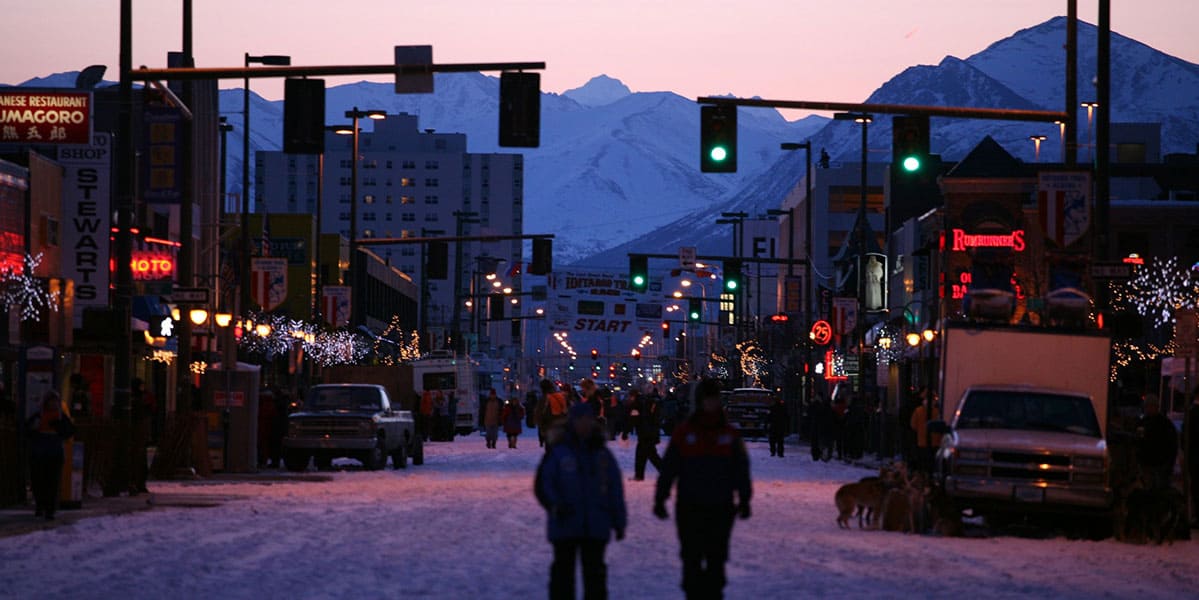 You might not think as much, but Anchorage, Alaska ranks as one of the best college towns in the United States. It has a sizable population to come to 250,000 people. Of course, the scenery is a big draw in addition to the University of Alaska Dash Anchorage and Alaska Pacific University. Downtown areas are attractive and nice, hosting many parks throughout. Just watch out for bears, they have been known to wander in throughout the year to have a look around. So long as you can endure the long, dark winters of Alaska, you will be rewarded with amazing scenery and outdoor recreation. In addition, there are plenty of restaurants, cultural events, festivals, and museums to keep you busy.
1. Tuscaloosa, Alabama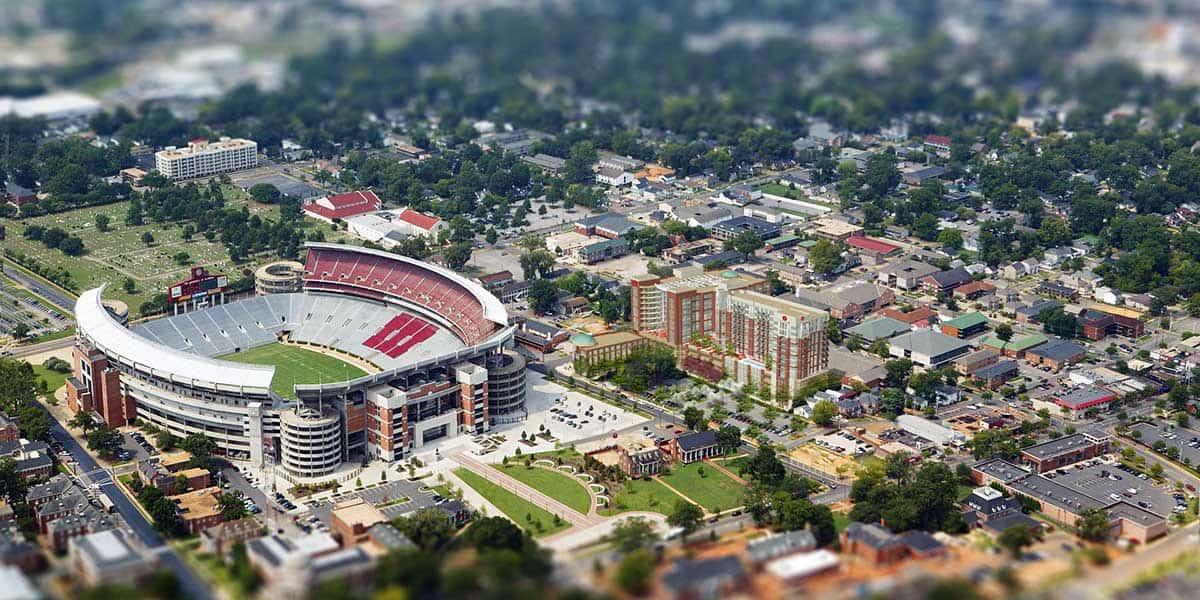 Most people conjure up images of the Crimson Tide when they think of Tuscaloosa. However, residents think about many other things. For example, fisherman reel and bluegill on Lake Tuscaloosa, students jog along the scenic River Walk, patrons fill their stomachs with biscuits and stories of old at Rama Jama's restaurant across from Bryant-Denny stadium. Of course, you can also visit the famous Hodges meteorite (a real meteorite that struck Ann Hodges in Sylacauga, Alabama in 1954). It's located inside the Alabama Museum of Natural History. Tour antebellum style homes and even eat elephant shaped pancakes at the Waysider, a popular spot for locals and fans. Of course, you haven't really experienced Tuscaloosa until you try ribs at Dreamland or Archibald's. They are enough to make anyone scream Roll Tide!