Most Insane At-Home Golf Trick Shots
Do you remember a time before cell phones and video games? You'd just sit outside and think of stuff to do. And heaven help you if you had a ball! Then you'd create all sorts of homemade trick shots that amazed no one because no one saw them? Well, that's what this post is dedicated to (except it's filmed). The best trick shots from golfers that were stuck at home during the corona quarantine of 2020.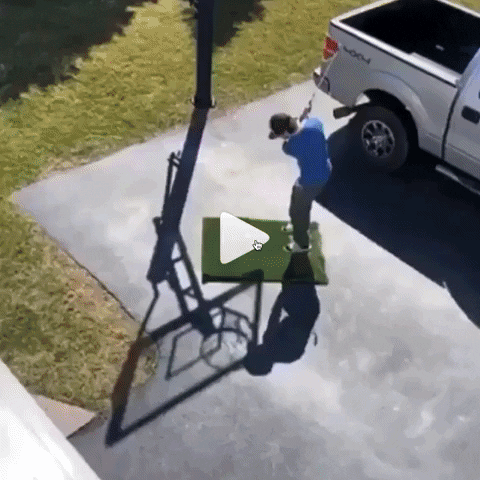 Here is a video of a guy hitting a golf ball through his outside window into the second-story house. The ball bounces off the bed frame into a hole. Very impressive and probably took a lot of practice. Look at the angle from where he hit it. That could not have been easy. We are stunned at the swing, but we have one remaining question left. Was this whole room designed exclusively for this trick shot?