Funny College GameDay Signs
For me growing up, ESPN on a Saturday morning in the fall was essentially the only thing that existed. College GameDay is a pre-game show where the three or four legendary commentators all talk college football for three hours on Saturday morning. It's broadcast on Saturday mornings during the college football season, prior to the start of games with a 12:00 pm ET kickoff. The show is always a frenzied event, taking place in front of the home crowd of the featured game of the week. And those fans know they're about to be on TV. So what do they do? Bring signs!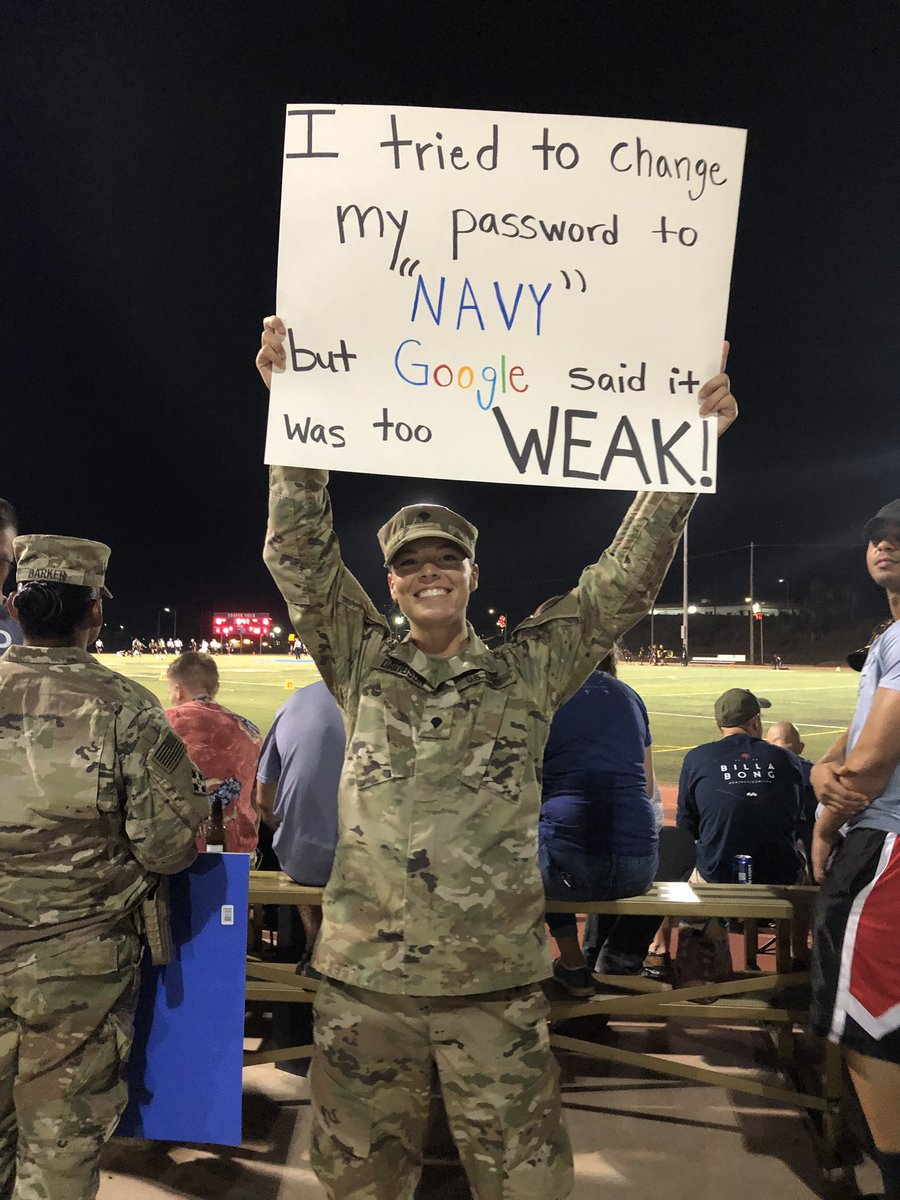 Google is notorious for requiring extensive passwords. Apple recently started 'recommending' passwords made up of outrageous combinations of words and letters. Hey Apple, no one is going to use your recommended passwords because, well, they can't remember them. This is a perfect example of a great, funny college gameday sign. It's humorous, it puts the other team down while not being mean or rude, and it's not offensive at all. Well played!