50 Funny Photos of Parking Revenge
The next time someone steals your parking spot at the supermarket, don't get mad. No, get even like this guy. It seems there are always a plethora of shopping carts to be found aimlessly scattered throughout the parking lot. Put them to good use by playing a game of ring around the Rosie, or fence in the car like a bad horse at a corral.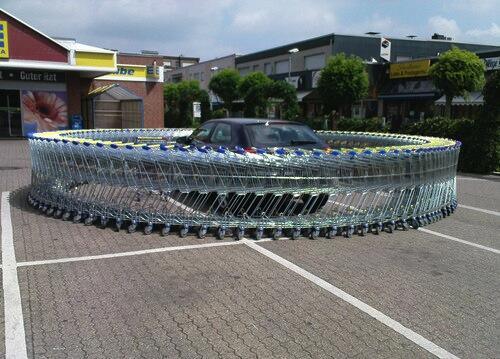 Either way, this is just plain funny. I'm sure it didn't take too long to undo, but it certainly does drive the point home. And what point is that exactly? Well, it's simple really. This is how you start an epic prank war. Plus, it saves the bag boy from having to round up all of those carts scattered to and fro. What a great service! You are not only exacting parking revenge, but helping to keep prices low for the rest of us. We appreciate that!