A Forgotten Bunker in Germany Revealed an Amazing Underground World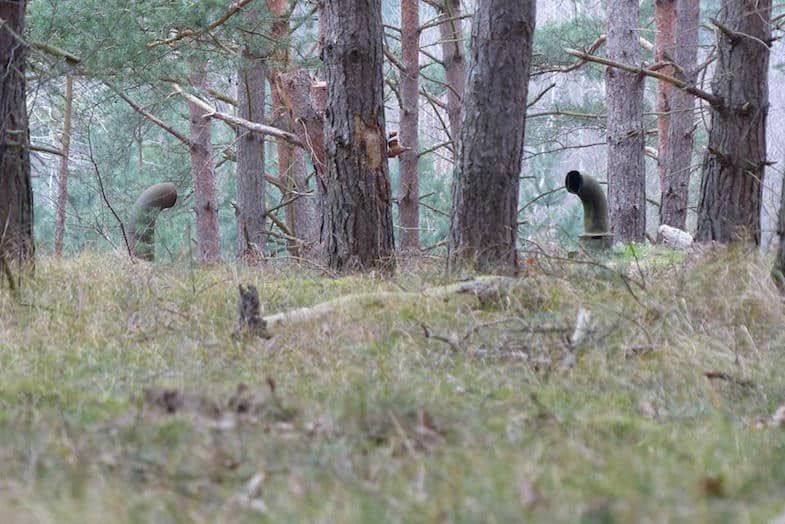 The woods of Germany hold many secrets. Deep within one forest in the heart of the former East Germany, the government sealed an underground facility in order to entomb its hidden secrets forever. However, a couple of young adventurers found their way in—and lucky for us, they brought a camera with them.
The first clue was on the floor of the forest itself: dozens of pipes sticking out of the ground for no readily explicable reason. Carefully camoflaged, they were almost invisible to the naked eye—but what were they for? Who put them there. Our heroes decided to find out.