31 Fantasy Football Tips You Need To Know This Year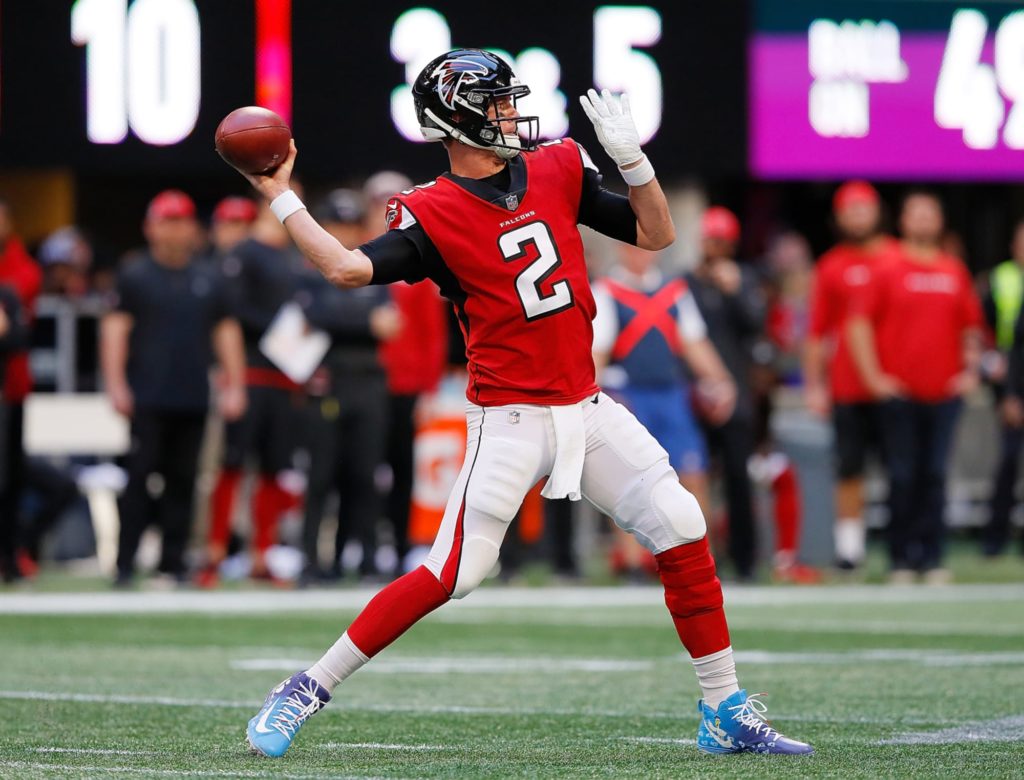 Fantasy football is an awesome game. We love managing real athletes like they were on our own team, and we certainly love beating our friends at anything! Do yourself a favor this year; be prepared! Stick to these 31 rules and you might just actually win it this year. Imagine that.

Draft your running backs early
Drafting a solid running back early is essential for your team's success. NFL teams generally only have 1 productive back, so drafting a good one early in the first and second rounds is important. Running backs are the workhorse of the team, typically touching the ball at a minimum of 25 times per game. Finally, because only one quarterback is required to start per game, a good option won't be hard to find in the middle rounds of the draft.

Hold off on drafting a quarterback until the middle rounds.
While picking a star quarterback early in the draft might seem enticing, waiting until the middle rounds will have a positive effect on your team's success. In a 10 or 12 man league, every team will have the chance to draft a quarterback that is in the top half of the NFL's most productive quarterbacks. Waiting to draft one allows you to select great players at other positions that are hard to come by. Moreover, even if your drafted quarterback isn't performing well, there is a high likelihood of there being a solid replacement option on the waiver wire.

During the draft, pick safe early and pick for potential late
Drafting well in the early rounds is imperative to your team's success. Fantasy football teams typically get most of their good production from their first two draft picks, and if you mess up during this stage, your chances at having success are slim. Nevertheless, picking for upside and rolling the dice with a risky pick later in the draft can provide your team with a potential season changing boost.

Leave loyalty at the door
Do not be the guy that drafts his favorite NFL team's starting lineup in the fantasy draft (unless it's the Chiefs). It is a risky decision that often leads to failure, especially if your favorite team has a terrible year. Drafting from a mixture of teams also gives you the chance to watch more games and strengthen your knowledge on a variety of NFL players. There is nothing wrong with picking one or two guys from your favorite team, but the risk outweighs the reward and sets you up for bad matchups during the bye weeks.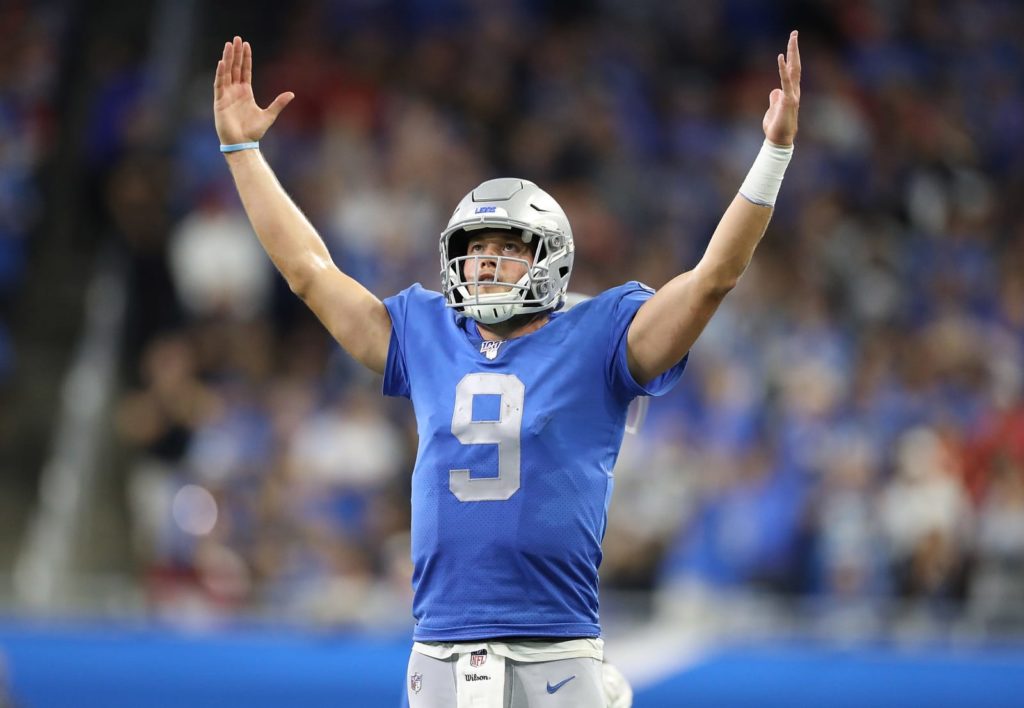 Pay attention to runs
Drafting patterns will emerge during the draft, and it is important to be prepared for these when they happen. Let's say you have your eyes on a few of the top ranked defenses going into the draft. All of a sudden, someone picks a defense, and then a couple of picks later another defense if picked. This is what is known as a "run". Paying close attention to these and altering your draft strategy in order to get a particular player or defense is key to being successful and winning your draft.

Study up on the rookie class, but don't get too excited.
Every year there are a few rookies that burst onto the scene and excel during the NFL season, but the term "rookie wall" need not be overlooked. My advice is you should pick no more than 1 or 2 rookie in an effort to draft for potential. Grabbing a new quarterback or running back as a backup should be the extent to which you are focusing on the young class. Drafting rookies is a huge risk because of adjustments, scheme fit, and other factors young players have to face when they enter the league.

Only draft 1 Defense/Kicker
This is another mistake I see friends make all the time. Stick to one defense and one kicker only, and keep an eye on the free agents and waiver wire for swap outs. Why? If you have a middle of the road defense/kicker, you have the ability to just swap them out whenever you see fit. Drafting multiple kickers is simply just useless since the production does not vary greatly between players. Finally, this gives you additional roster spots hidden gems or for added depth and flexibility to your roster.

Draft your Quarterback or Runningback's backup
Something that time and time again has proven useful, drafting your starting quarterback or running backs backup is something that can help cushion any loss due to injury. Saving a few spots from only drafting 1 kicker/defense, allows you the chance to draft a key players backup should they become injured. This can also be useful when drafting a running back from a team with a crowded backfield like the 2019 49ers. This provides protection should a superstar on your team be injured or lose snaps to an up and coming backup.

Don't be enticed by trades
During the season, fantasy teams that are performing poorly are going to look for various ways to improve their roster. If one of your friends, with a team that has a terrible record, offers you a trade you should most likely avoid it at all costs. In addition, do not fall for a trade where you give up 2 productive players for 1 productive player and 3 regular players. The key in this game is to get the most points possible out of each single player, and gaining more players to add up to that productive player's point total is useless.

You must stay involved
Like all things in life, you get what you give. Your success in the league is very dependent on your involvement. Nothing is more annoying than having a guy in the league who stops caring after he gets off to an 0-3 start and gives up. This game should be taken seriously enough to maintain the enjoyment of the fantasy league for all members. If you are one of those players who just gives up and ruins the competition for everyone else, don't join in the first place.

Pay attention to the dropoff for each position
A great draft strategy is necessary to have a chance at winning your league's fantasy draft. A key in any good strategy is to pay close attention to the dropoff point for each position. What I mean by this is that you might see that there is a small difference between the 5th best wide receiver and the 9th best, but the dropoff from 9th to 10th is huge. This is a key point to identify because it helps you set a stop loss for drafting before that dropoff occurs. Grabbing that 9th best player before the quality greatly diminishes will prove very helpful when building a roster.

Avoid drafting any rookie receivers
Again, rookies can be useful if they become an integral part of their team's lineup during the regular season but rookie receivers typically do not perform well during their inaugural season. Wide receivers over the years have rarely eclipsed the 1,000 yard receiving mark during their rookie season, and rarely produce at a substantial level for their team. When it comes to rookies, either stay away or stick to high impact quarterbacks or running backs.

Be patient
If 2-3 weeks in and your first round running back has performed as well as you might have hoped, be patient and don't trade him away for a less talented player who has performed well. If there are no injury concerns and your running back is still touching the ball around 25 times per game don't fall for a bad trade and try to stick it out a while longer to truly evaluate him. Bad matchups and inconsistency are something every running back deals with during the season and avoiding any trades with a lesser talent should be your priority.

Buy low and sell high
In reference to the last tip, if you have a player who has surprised the league with a few good weeks at the beginning of the season and you are able to dish him to another team for a historically better player you should definitely take the chance. These surprise fantasy stars often fizzle out and are no more than a mere anomaly. This is a great opportunity for you to trade away this player to a team who's running back hasn't quite measured out to be what he was expected at the beginning of the season.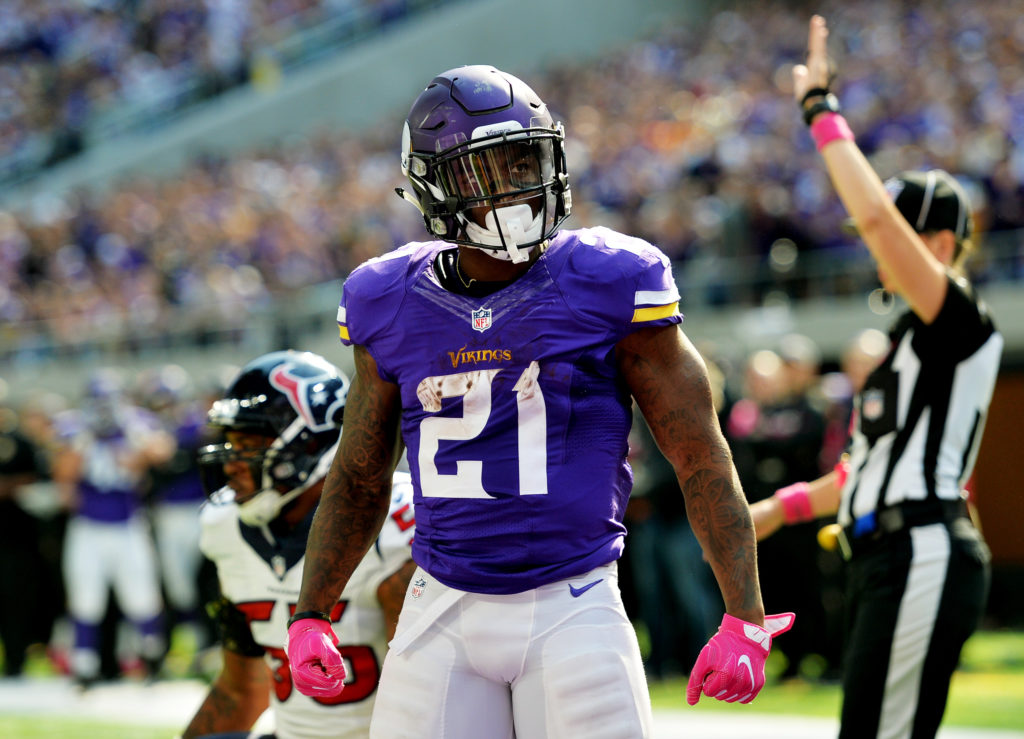 Don't Overplay Matchups
As weeks go by, you will start to notice that the strength of your lineup's opponent plays a huge part in the success of your players each week. Schedule is an important factor to consider when filling out your lineup each week, and a good defense can impact your player's success. Switching out a starter with a bench player that has an easy schedule for that particular week is a decision you should take into consideration. While these substitutions may prove useful, you should rarely ever consider benching a future Hall-of-Fame-caliber player.

Draft younger running backs
While a big name veteran running back with 1,000 plus yard seasons might seem like an enticing draft pick, depending on the age you may want to pick one with less miles instead. Running backs in the NFL have some of the shortest careers amongst all positions, with their "prime years" typically only lasting 1-4 years tops. Running backs who have decent production are hard to come by so pick what you have to, but near the end of the draft look at some backs in their rookie-sophomore years.

Pay some attention to bye weeks
Bye weeks are a normal occurrence during the season that needs to be accounted for, but should not be too big of an issue. Don't overthink bye weeks during the draft and try to always draft the best player available. My advice is to accommodate for these weeks in the future by making moves during the regular season for serviceable back ups. If you have to make a decision to draft Julio Jones or Golden Tate because of a bye week problem, go ahead and take Jones and pick up another player off the waiver during the season.

You must have a plan
A common occurrence during every draft is the new guy who decides to pick big name after big name. Drafting Tom Brady in round one and Aaron Rodgers in round 2 might seem like a good idea, but then you'll end up with someone like 33 year old Jimmy Graham at tight end. Always go into your draft with a set plan and some key players to keep your eye on. Capitalizing on your opponents mistakes and sticking to your plan will surely help you out in the long run.

Understand your league's settings
This is a common area where newcomers tend to struggle. The differences between PPR leagues and standard leagues are enough to make a third round quality running back into a first round running back. These differences also have an impact on what you do with your flex spot. Understanding these settings and learning how these have an effect on the quality of player you draft is a fundamental understanding that everyone should have.

Do not draft based on last year's stats
Looking at the past is typically a good indicator of what a player's potential is for the upcoming season, but this is not the case in fantasy football. Players tend to drop off statistically after posting great numbers and others who have performed poorly in the past may improve due to a coaching or scheme change. Every quarterback who has ever posted a touchdown rate of 8.6 percent or higher has regressed every single time without fail. Past statistics should only be used as a general indicator of future performance but nothing set in stone.

Understand Modern Medicine
Obtaining a basic knowledge of sports injuries and medicine can go a long way in helping you prepare for your draft. Players who are injury prone should typically be avoided. ACL injuries used to be a huge concern but now modern medicine has made it possible for players to fully recover from this injury. When it comes to the Achilles, avoid this injury like the plague. No skill player in the history of the NFL has fully recovered from this type of injury, so this should be avoided at all costs.

Just like quarterbacks, wait to draft your receivers
When it comes to drafting receivers, you can typically wait a few rounds before grabbing one. There are a ton of serviceable receivers in the NFL and their fantasy stats are typically very inconsistent so big names aren't necessarily a must draft. For example, Odell Beckham Jr. has not finished in the top 10 in ppr amongst receivers in 3 years yet he is consistently drafted in the first round. It is best to be aware of the potential pitfall that is investing in receivers too early in your draft.

Balance your roster
When drafting your team it is important to maintain balance amongst your roster. You want to make sure you have a good balance of consistent players and those with potential or upside. There are no guarantees when it comes to fantasy football, and maintaining diversity is a key strategy to help set you apart from your competition. Make sure to protect your roster with steady performers and high-usage young players with upside.

Don't pay attention to consensus Fantasy Football Rankings
When drafting this year, try not to pay too much attention to what the mainstream rankings of players are. These rankings are typically just "cookie-cutter" content that only takes into account last year's fantasy stats and ranks players in this order. Being successful in fantasy requires you to think outside of the box and find hidden gems and draft with a different strategy than the one that is being pushed on you by the media.

Stay alert when it comes to the waiver wire
Being a great fantasy football player requires more from you than just being a great drafter. One must look ahead at the entire season and be prepared to perform well outside of the draft. Staying up to date on league wide stats and how various players are performing will help you when it comes to snatching up a productive player off of the waiver wire. Drafting is a large portion of success when it comes to fantasy football, but being prepared during the season will separate you from the competition.

Start and Sit the right players each week
One of the hardest decisions to make during the fantasy season is deciding on who to start and sit each week. Looking at every matchup and measuring player statistics is key to making the right decision each week. Making sure to study up on all possible performance indicators is important in avoiding leaving points on the bench. Maximizing your roster each week and doing your due diligence in studying up on matchups is a must in fantasy football.

What about tight ends?
Up to this point i've covered pretty much every position, but what about tight ends? Depth at the tight end position is very weak so it is important to stay aware of when the tight ends start coming off the board in your draft. You will probably only be playing one tight end a week so 1 is fine, but there are only around 9-10 tight ends that will actually make a consistent impact on your fantasy games. Your strategy should be to either draft one of the top 3 early or wait and draft elsewhere.

Stay up to date on coaching and scheme changes
This is one of the most underappreciated indicators of future success in fantasy football. The right or wrong coaching or scheme change is enough to greatly increase or decrease a players usage rate and statistics. Pay attention to up and coming coaches and coordinators especially ones more dialed in on the offensive side of the ball, and take this into account when drafting your fantasy team. Try to stay away from coaches with little offensive ingenuity and a history of problems on the defensive side of the field.

Watch the preseason games
Preseason games are rarely ever talked about when it comes to studying to improve your fantasy football skill, but trust me when I say it is a great indicator of depth charts and potential diamonds in the rough for the upcoming season. Watching these games is great for identifying potential late draft sleepers or future waiver wire pickups to keep your eyes on.

Volume is a huge indicator of success
When drafting players, volume should be one of the most important you consider when choosing the right player for your team. Wide receivers that are on losing teams will get more targets since they are playing from behind. Running backs that are on winning teams will see a larger number of carries. When it comes to fantasy football the only thing that matters is points, not how you get them.

Offensive balance
Another key performance indicator is balance in the offense. A player like Derrick Henry is a solid running back, but when you compare him to a workhorse player like Todd Gurley III or Christian McCaffrey, the differences are quite noticeable especially in PPR. Players like McCaffrey not only get ample touches on the ground but are a huge part of the passing game and therefore consistently put up high fantasy numbers.