Fair Play: Golf Shot of The Year
Golf is an incredible game. Whether you take it seriously and have a low handicap or if you are just a social enthusiast, you will appreciate that it can be incredibly frustrating as you try and perfect your game, but sometimes, just occasionally, it all goes right and your club connects with the ball so sweetly that it inspires you to keep going, to keep playing, to keep striving to improve your game.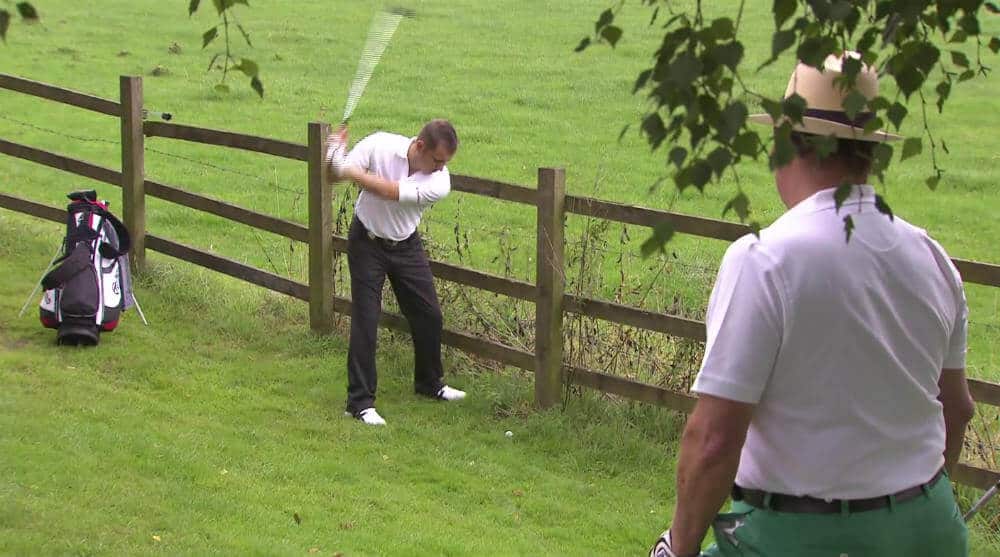 I have a bit of a love/hate relationship with the game of golf, I play regularly but sometimes I'm on the verge of giving it all up because nothing I seem to try and play works out like I'd planned, but sometimes you strike it lucky. This particular golf shot really brings that sentiment home. It happened at the Farmfoods British Par 3 Championships in 2013 – an event that was held at the Nailcote Hall Hotel.
Brian Barnes (a Ryder Cup player in the period 1969-1979) excitedly explains the shot that had been taken by player Matt Wheatcroft. The shot itself is pretty flukey. Wheatcroft's ball had landed up close to a wooden fence – perhaps a foot away from a solid post. Instead of trying to play it safely away, Wheatcroft hit the ball directly into the fence post and it ricocheted back, high up over a tree and landed on the green less than a foot away from the flag.
(READ MORE)
It really is an amazing shot, the kind of shot that you wouldn't believe unless you had seen it. Wheatcroft is fairly laid-back about it, interviewed after the shot had been