Dodge Ram 2500 Pulls Out a Stump the First Time
Ever seen a 1999 Dodge Ram 2500 diesel properly take care of a tree stump? Usually, trucks struggle with the stump and occasionally doing damage to their truck in the process. Then there are the times when everything goes just right. Dropping a 6-speed transmission into low-range and then letting truck nature take its course.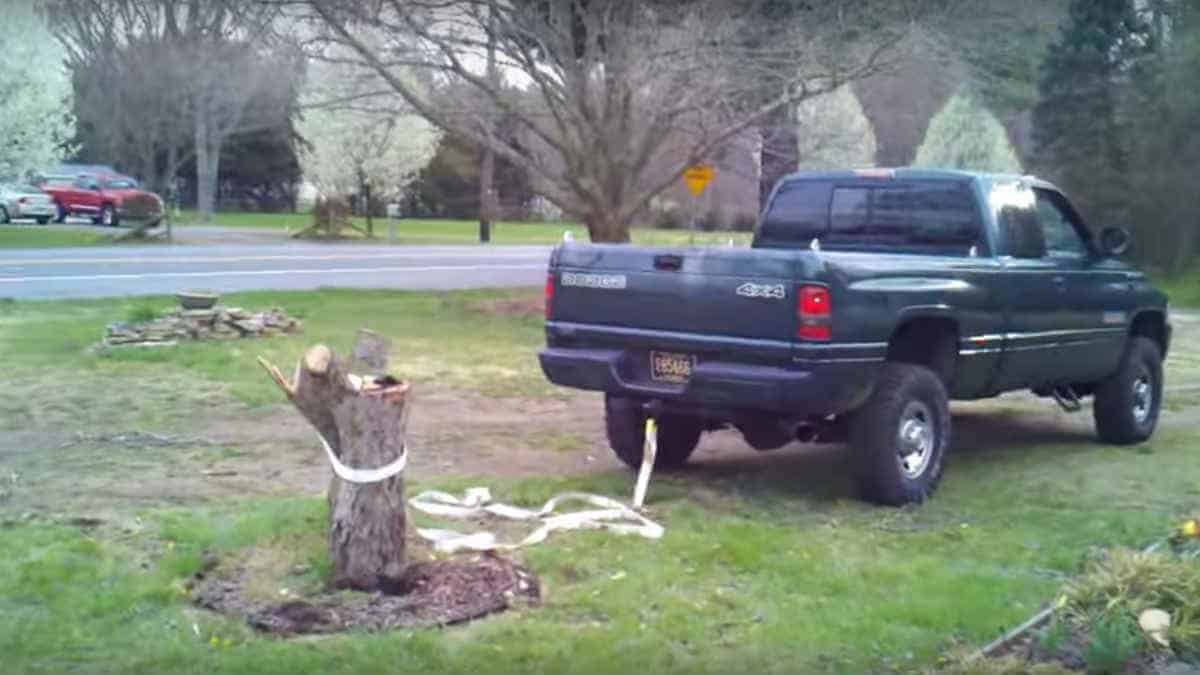 There's not many stumps out there that stand a chance when matched up with the right truck. The biggest truck on earth has a payload capacity of 400 short tons. If that's not enough just dig around the unfortunate stump before you chain-up and pull down.
There's the Right Way – But What About the Wrong Way?
Not everyone has a Quadzilla Adrenaline Dodge Performance Module in their pickup truck. Most don't even have a pickup truck at all. Sad, isn't it? That's why, for years, people have been sacrificing junk cars for the sake of stump removal. Some are pretty successful… Who are we kidding? No one is successful with this method. But that's too easy!
(READ MORE)
No one expects a junk 4 cylinder automobile to collide with a stump and survive to be in working order… How about we use a pickup truck instead? Surely, say, a 1990 GMC K1500 wi