Best and Worst Buys at Costco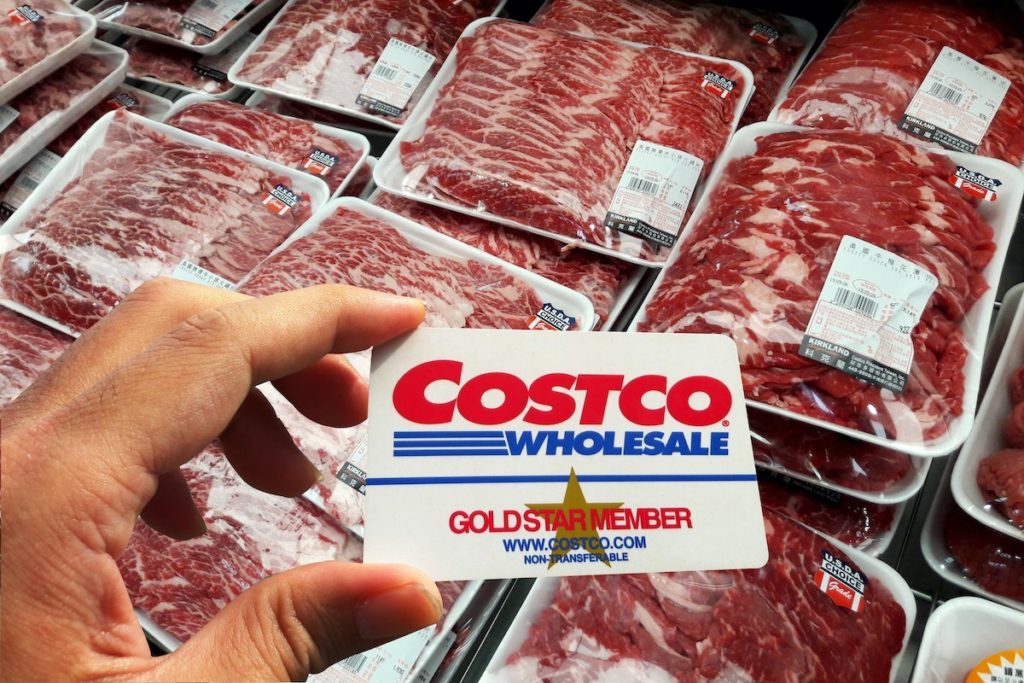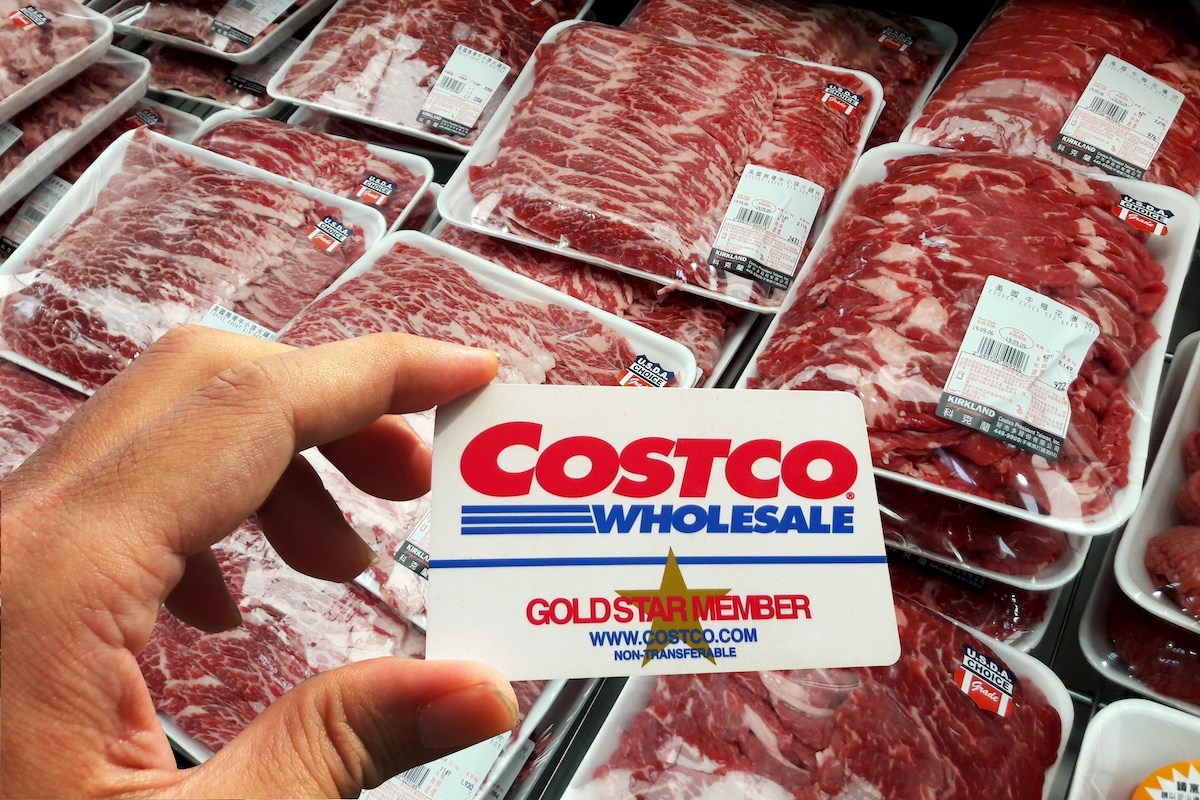 Ahh, Costco. Who doesn't love it! The bulk-buying monstrosity that we have all come depend upon for toilet paper and paper towels has evolved into a mainstay for nearly all of our everyday needs. But buyer beware: not everything at Costco is a good deal. So strap in, and see for yourself what you should and shouldn't buy at Costco. Enjoy!

BUY: Batteries
Duracell AAA Alkaline Batteries from Costco are going to come in a 32-pack for $17. Which is a fine deal, but if you're willing to test out the Kirkland AAA batteries, well then, look out. You're going to get 48 batteries for the same price!

DON'T BUY: Books
Books aren't really a bulk purchase. And the price reflects that. Odds are, you can find a copy of Where The Crawdad's Sing or the latest John Grisham novel for cheaper on Amazon. But books are never a bad purchase, so don't let us stop you from getting a book that speaks to you!

BUY: Gift Cards
Free money! It's not uncommon to find a gift card to somewhere lovely like P.F. Changs or Chili's. You can buy a $500 Disney gift card for $485 at some stores. It really is the best deal in the store. Or if you are a traveler, check out the savings on this Delta gift card! It's honestly the best section in the whole store.

DON'T BUY: Coffee
Unless you are in a house that goes through pints of it a day, then Kirkland coffee isn't your move. You see, Coffeys grounds oxidize and lose their tenacity every time it comes into contact with the air. So over time, that massive jug of coffee will be pretty bland and not worth what you saved.
We recommend getting better quality coffee, in smaller batches, elsewhere.

DON'T BUY: Kirkland Light Beer
Full disclosure: Costco stopped selling its signature beer in 2018. But this is just to warn you that in case it makes a come back, still go for Bud Light, Corona Light, Youngling Light, Miller Lite or literally any other light beer. Just trust us on this one.

BUY: Cashews
If you like to buy nuts, you know that cashews are expensive. They're nearly $10 for a half-pound package of Kroger cashews…it's crazy! At Costco you can buy 2.5 pounds of Kirkland brand cashews for $17. You do the math.

DON'T BUY: Spices
Go find an organic health food store to buy spices from. Especially if they are ground and not fresh, they only have so long before they become completely tasteless. And at the size Costco is dishing them out…that will most likely happen.

BUY: Toilet Paper
My life motto: Life's too short for one-ply. You need good toilet paper, and that's what Kirkland toilet paper is…good. It's not ultra plushy like Charmin Ultra Soft, but it's quality nonetheless. And for the price, it's a no brainer.

DON'T BUY: Tissues
When you really need a tissue, you know you want the softest tissue around. And although the Kirkland tissues are a good price, the quality lacks compared to Kleenex tissues or Scott's tissues.
Be kind to your nose.

BUY: Red Meat
Costco is known for bulk items like Bounty paper towels, massive Samsung televisions and all sorts of other home good type products. Most people tend to get their red meat from a grocery store, though. And to them we say, what's the difference? No, honestly, what is the difference between Publix steak and Costco steak? Nothing. So if you need red meat, get it here!

BUY: Rotisserie chicken
This is one of the hottest ticket items at Costco. The Costco rotisserie chicken $4.99 for a whole, cooked, delicious chicken! Coming from farms all over the world, like Gold Kist Farms, Costco ends up selling over 150,000 chickens per day worldwide!

DON'T BUY: Soda
If you need to pick up a 12-pack of Coke or a 24-pack of Pepsi, it's probably better to do so at the grocery store. Soda, like Dr. Pepper or Mountain Dew, is usually a better deal at a standard grocery store than at Costco. You're welcome.

DON'T BUY: Shredded Chicken
It's a simple purchase. So if convenience is you end-all be-all, then it's fine. But pound for pound, you're going to be paying roughly double for hand-pulled shredded rotisserie chicken from Costco versus if you just bought a standard hot and ready Costco rotisserie chicken from the deli.
Of course, that means you've got to pull it yourself. Or just eat the whole thing on the couch while NFL Monday Night Football kicks off.

BUY: K-Cups
Coffee drinkers, look alive. If you drink out of a Keurig, particularly the brand new Keurig K-Elite Single Serve Coffee Maker, then you need to be getting for K-cups from Costco. Dunkin Donuts K-cups are $40 for 70 cups of coffee! That's crazy for how convenient it is.

DON'T BUY: Shampoo or Soap
This is one of the few items on the list that is going to end up being cheaper elsewhere. Especially for the quality. If you need your name brands like Nuetrogena shampoo or Dove bar soap, then we'd suggest you shop elsewhere for this one.

BUY: 30-Pack Lays snacks
The classic big box! If you've got kids at home and you don't mind feeding them horrendously unhealthy, but downright tasty, snacks…Then this one's for you. Lay's original chips, Lay's Bbq chips, Cheetos, Fritos and Doritos are all in here!
And yes, there is both Doritos Cool Ranch and Doritos Nacho Cheese.

DON'T BUY: Fruits and Veggies
Fresh fruits and veggies are tough. If you really know you and your family will eat them, go for it. But many of these are sold in such massive quantities (who is going to eat 12 mangoes in the next week?) that they will likely go bad before you can eat them. Especially the Driscoll's strawberries.

BUY: Gas
Costco gas is worth the price of the Costco membership! If you've never noticed, next time you go by one take a mental note of the price per gallon. And then, compare that to the next sign you see at a regular gas station. That's all you need to know.

BUY: Vanilla Extract
Kirkland vanilla extract is real, high-quality, and it's not going to go bad.
What else do you need to know?

BUY: Tires
You know what's better than buying Bridgestone tires for cheaper than most tire centers? Free service for your new Bridgestone tires.
Costco tires have plenty of great brands to choose from, and the high-quality service comes at no cost for members.

BUY: Tahini
If you cook with tahini often, you know it is a back breaker at the checkout counter. Tahini is expensive. That's what makes Kirkland brand tahini a good bargain…it's still real, actual sesame seeds, no fillers, for a better price and a larger quantity. It's a good deal.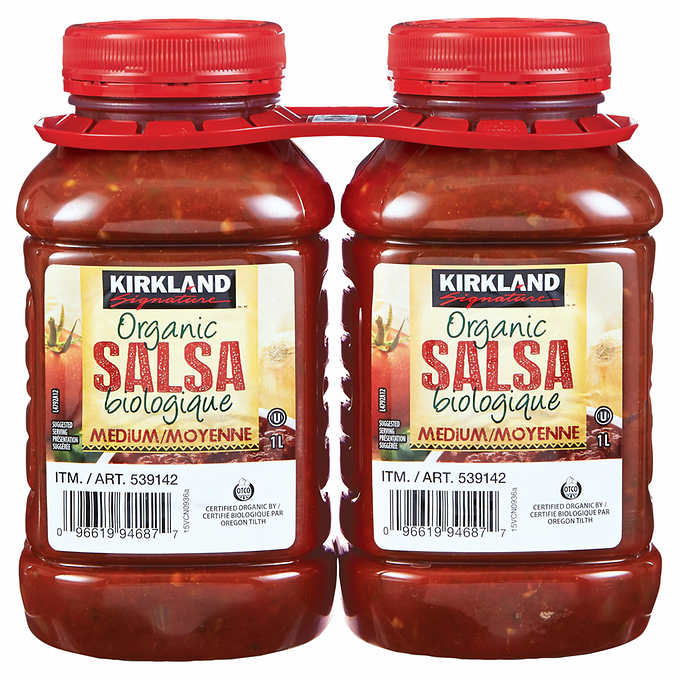 DON'T BUY: Salsa
Kirkland organic salsa is two things: 1) delicious and 2) MASSIVE. It comes in a two-pack at a whopping 2 pounds per container. That's four pounds of Costco salsa! Who could possibly use that much? If you are having a party of 100 people, okay maybe. But for a dozen guys coming over to watch some football? No way.

BUY: Peanut Butter
Two jumbo jars of Jif creamy peanut butter? Yes, please. It'll never go bad and I'm going to be saving money? Sounds great.

BUY: Einstein Bro's Bagels
The only thing better than Einstein Bros Bagels is a two-pack of Einstein Bros plain bagels for cheap at Costco. Any type of bagel at Costco is a good deal. But buyer beware: prepare to eat a lot of bagels.

DON'T BUY: Condiments
A three-pack of Heinz 57 ketchup with each Heinz ketchup bottle weighing in at 2.2 pounds is simply too much ketchup!

BUY: Pet Food
You know what they always say? Buy your pet food in Purina 40-pound bags because it's cheaper and you won't have to go back to the store as often.

DON'T BUY: Toothpaste
There's really not too much variation of price at Costco for Sensodyne toothpaste, Colgate toothpaste, Crest toothpaste, etc. compared to a grocery or convenience store. So…up to you on whether you want 4 tubes of toothpaste at a time or not.

BUY: Aussie Bites
Here's why these are a buy: Aussie Bites are made from really healthy, high quality ingredients. They are $12 for 32 of them so that comes down to about $.37 per snack. And there's 32 of them so that will last at least a week for the family!
Great buy.

BUY: Maple Syrup
Go look at Mrs. Butterworth's syrup or Aunt Jemima pancake syrup and find the words "maple syrup" on there. You can't. It isn't real! It's all chemicals. But not Kirkland maple syrup, no sir. The Costco brand maple syrup is 100% real, Grade A, Amber Color maple syrup. And it won't go bad and it won't break the bank!
You'll save almost 50%!

DON'T BUY: Bicycles
Listen, we're glad you want to be active or buy your kid the new Trek kid's bike. But do yourself a favor, spend a little more elsewhere. Costco employees are great, but they aren't mechanics and the assemblies on Costco bikes has been known to be faulty.
Splurge a bit and do it right.

BUY: Sheet Cake
Who doesn't love cake? Who doesn't love cake for a low cost? Who doesn't love more quantity of cake for a lower cost? Who doesn't love several options of more quantity of cake for a lower cost?
Not us.

BUY: Vitamins
This is one of the best buys out there. Costco vitamins are just was quality as any vitamin bottle from say, GMC vitamin store, but they are much cheaper for much more. If you need a multi vitamin, or any type for that matter, Costco is your place.

DON'T BUY: Mattresses
Remember what we said a minute ago about the bikes? Same applies for a mattress. You're going to spend most of your life on it, do it right and buy a Sleep Number mattress from the store, or a Nectar mattress straight to your door.
Splurge and do it right.

BUY: Milk
There isn't too much in the way of 'Costco big buy' when it comes to milk. It's still sold in one-gallon increments. But…it's a good deal for Kirkland brand milk. So if you need some while you're there…go for it.

BUY: Kirkland Almond Milk
Kirkland organic almond milk comes in a 6-pack and has a nearly unlimited shelf-life. This is probably the best way to buy your almost milk for the best price.

DON'T BUY: Margaritas
This is probably the number one Best Buy in the whole store. Not because it's the best ROI or percent discount. But it's booze, it's pre-mixed, it's delicious and it is a fair price! If you like margaritas, you've gotta give the Kirkland margarita a.k.a. the Costco margarita a chance.

BUY: Cereal
Coming with two 2-pound bags, the boxes of cereal at Costco are a killer deal. Cereal seems to be one of those foods you're always running out of, whether it's Rice Krispies, Cheerios or Cap'n Crunch's Crunch Berries (a personal favorite). This is a good bulk buy from Costco.

BUY: Olive Oil
A) You're going to use it. B) It's expensive in small quantities C) Costco Olive Oil, pardon us…Kirkland Signature Olive Oil…is the real stuff, no chemicals, and organic certified. D) That's all.

DON'T BUY: Laundry Detergent
Bulk is good! Wasting what you paid for is bad. We recommend getting your laundry detergent from a smaller store, because the size of Kirkland Laundry Detergent (1.5 gallons) is going to last longer than the expected expiration date of about six months. That is of course, unless you have a big family and do a lot of laundry.

BUY: Oatmeal
Now, this really only applies if you are one of those oatmeal eaters who eats it every morning. Because the box of Quaker Instant Oatmeal come with 52 packets. Which means nearly two months of breakfast!

BUY: Smartphones
Good prices. Access to all the big networks. It's an easy sell.

BUY: Bick's Baby Dill Pickles
Personally, the writer of this post does not like pickles at all. So it weirds me out to think that someone would want a 2-liter jar of Bick's Baby Dill Pickles. But to each their own. If you're into pickles…it's a good buy!