50 of the Coolest Airbnb's You Have to Check Out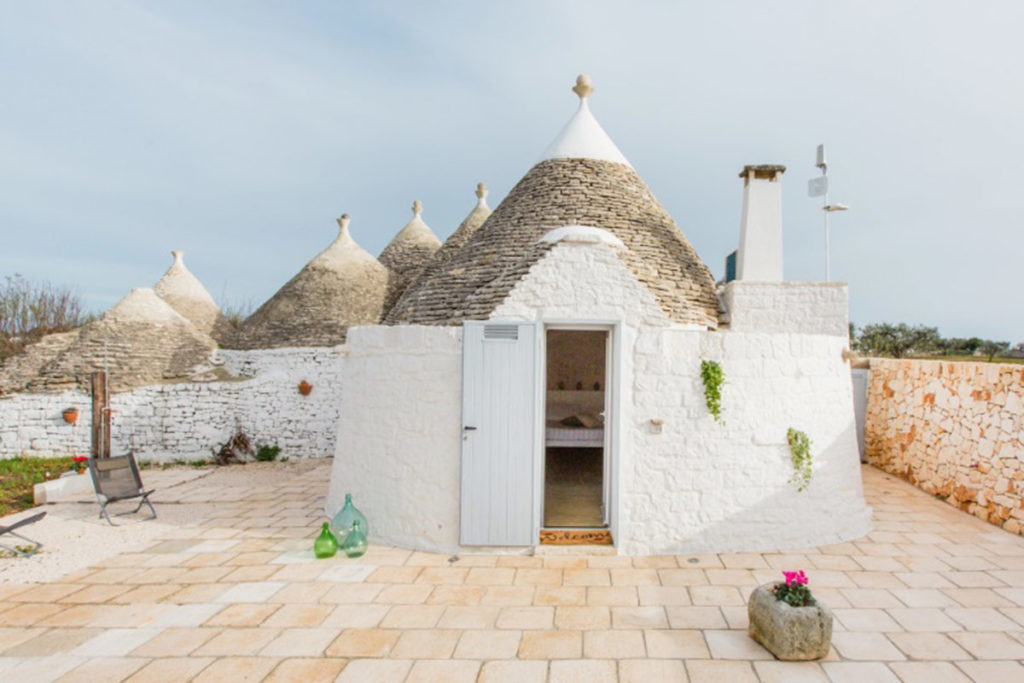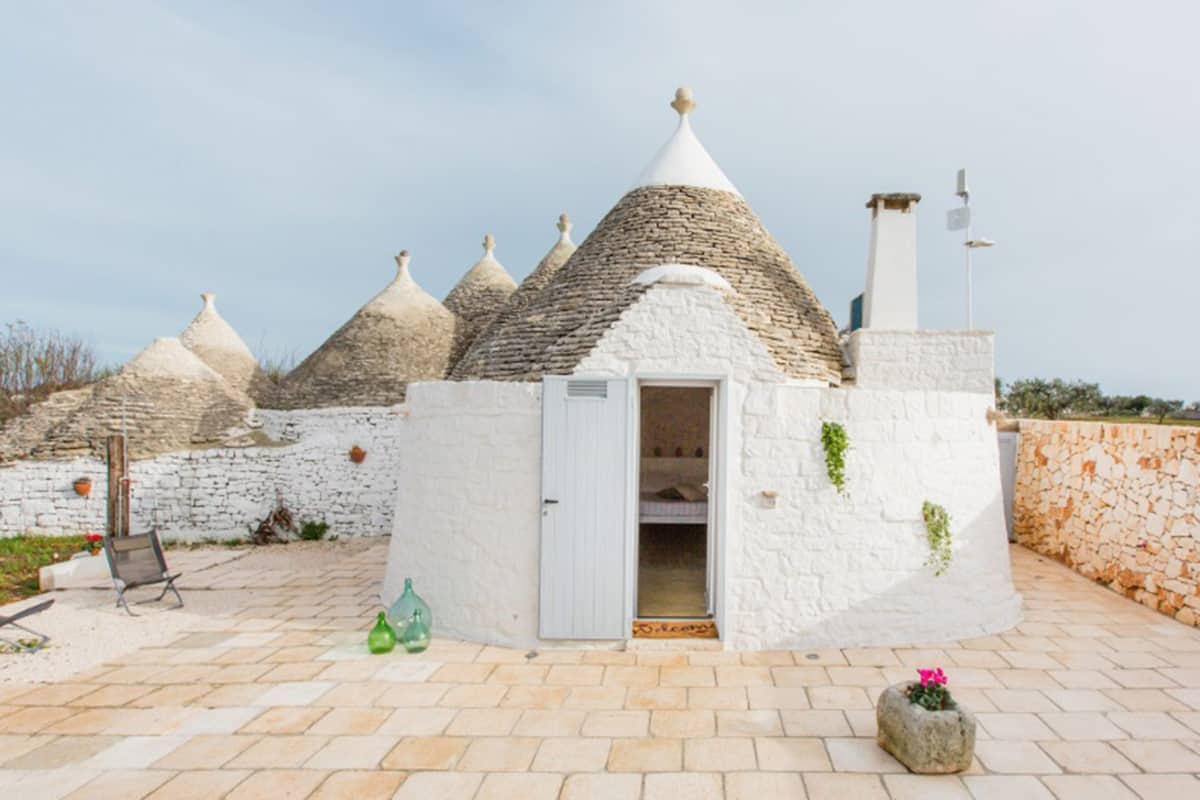 What an evolution AirBnB has become, no? This company which seemed like an odd and potentially dangerous combination at first has evolved into a safe, reliable, inexpensive and downright cool way to travel and stay overnight. Since almost any property is available to be listed, you end up with some really unique offerings. Some are weird, tiny and odd apartments. And some are traditional, nice, roomy homes. And then some don't fit into any category. Some AirBnB's out there are so one-of-a-kind that they are even hard to describe. I mean, look below, there's a castle. If that's #50 then what do the top 10 look like?!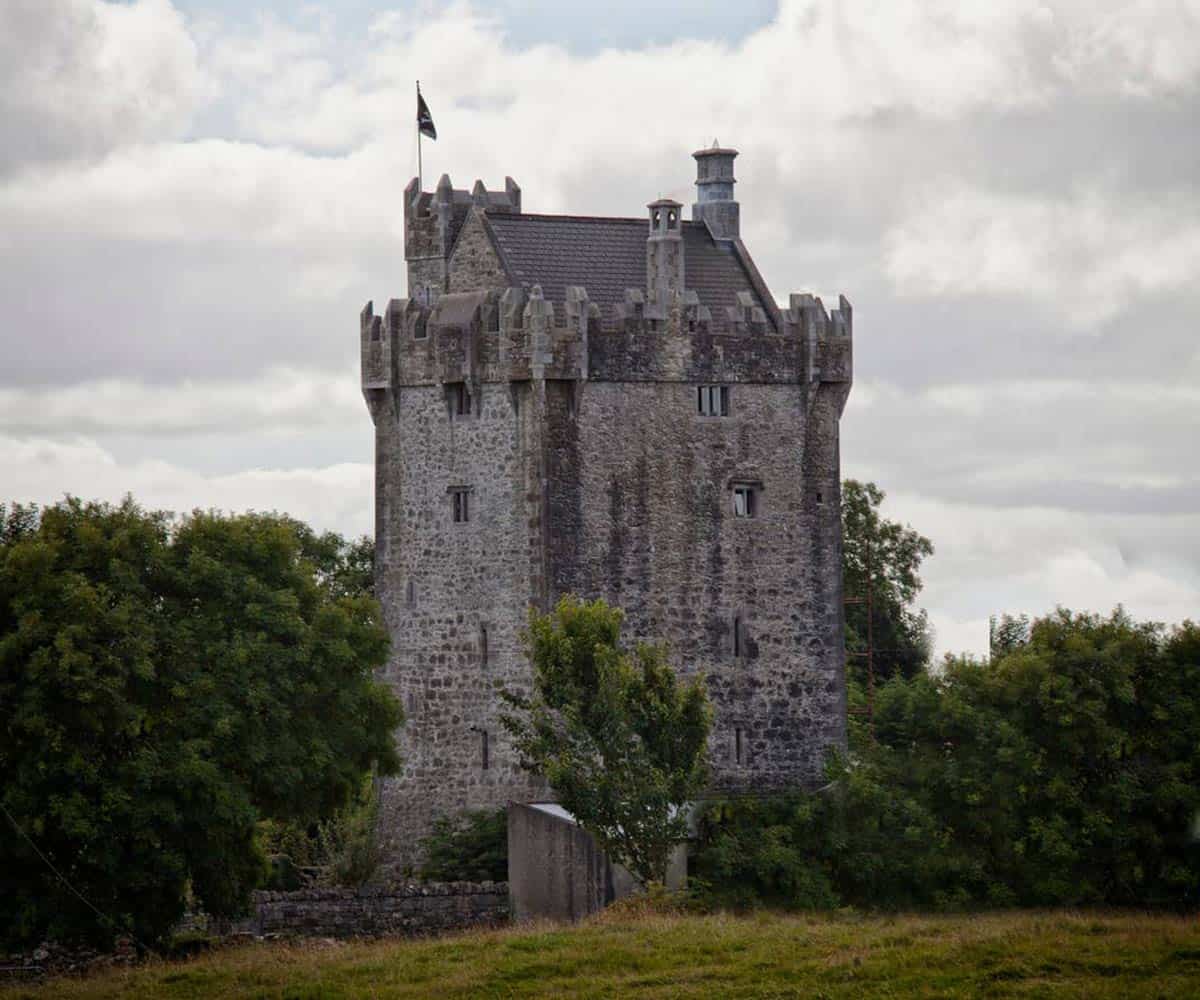 50. A Castle In Ireland
Remember that Ed Sheeran song about his little Galway girl? Well, you can stay in an Airbnb in Ireland in the Galway region! It's a castle and gets a five star rating frequently. Hosts Peter and Eva have owned the castle for more than 20 years and made it their home. They offer a one bedroom Airbnb with a king bed and perfect guest accommodations. Plus, since the castle has been standing since the late 1400s, you can expect all the charm and medieval panache a true piece of history has to offer. The room for rent is also the highest point in the castle and guests have access to the toilet. Come on, how often can you say you've stayed in a hotel that's more than 600 years old?
49. A Cave in Provence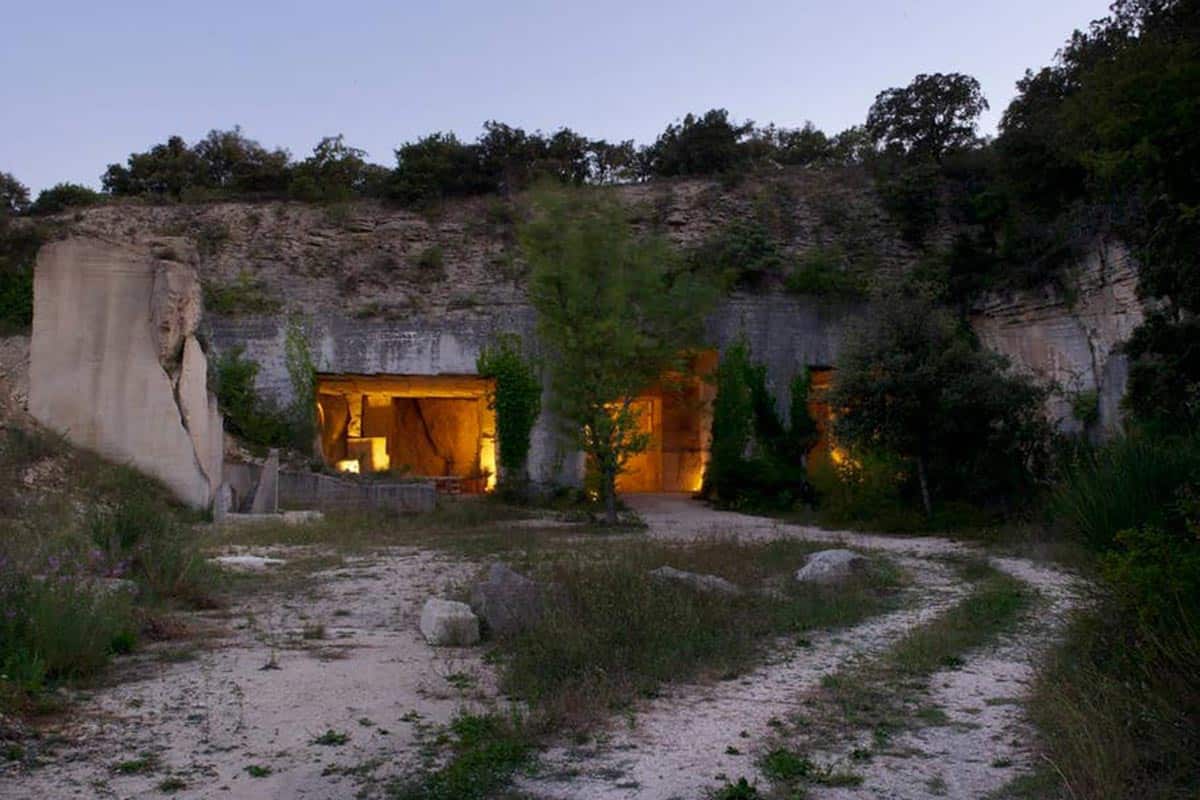 Here's another exceptional historical stay. This cave in Provence is actually located in a gorgeous stone quarry, created underneath the Romans. It was a bandit in 1930 then subsequently restored by architects. The swimming pool on site is exclusive for guests and offers a stunning panoramic views of three historical monuments as well as the Luberon. Inside the self-contained accommodation guests can find a shower, sink and toilet. There's also a small living room featuring an open concept design. There's a pool house outside, featuring a toilet and outdoor shower. This is a truly one of a kind experience and would probably best be suited as one of your bucket list items.
48. Villa Lenka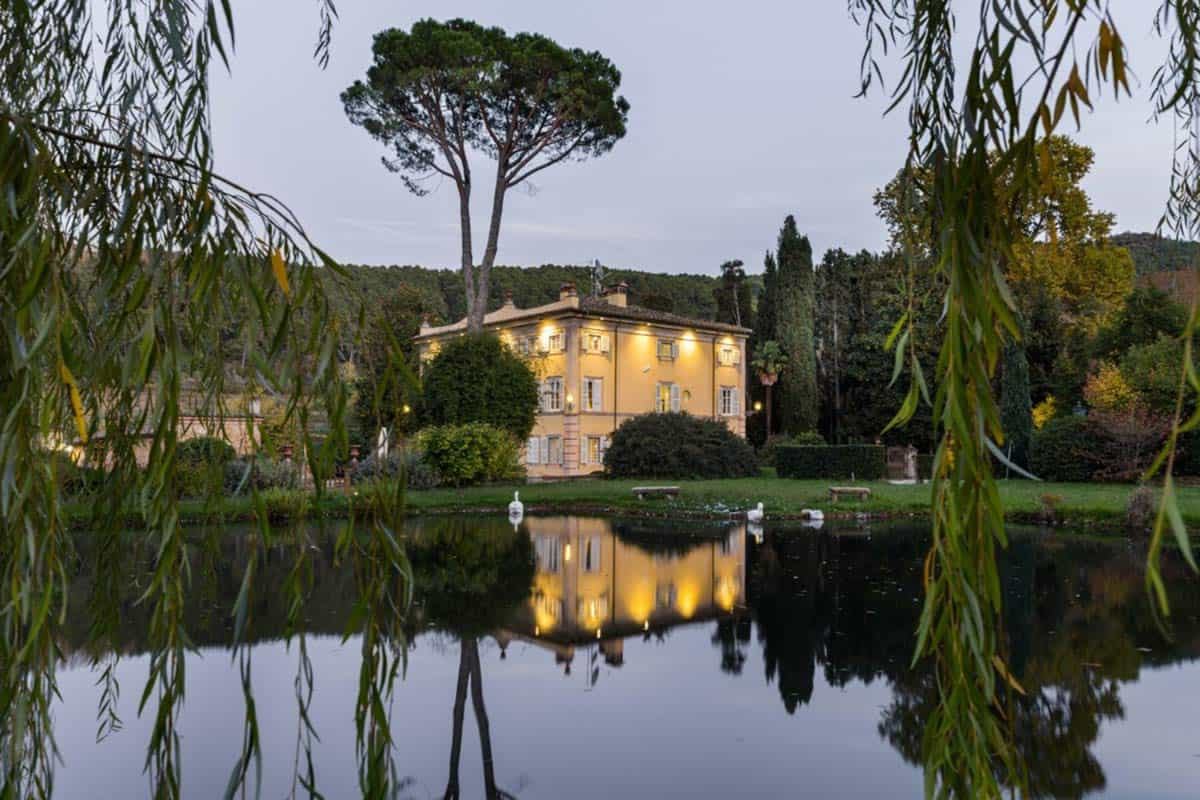 This Airbn lux home comes with its own set of luxury amenities, luxury services and a dedicated trip designer. Prepare to be blown away. This 1624 Pale yellow villa used to be the summer Home of Count Cousino Bernardini. It features herb gardens, ponds, citrus trees, brooks and majestic cypress trees. Inside, terra-cotta floors lead you through a labyrinth including multiple guestrooms, a library, kitchen, and ultimately direct you to an outdoor pool. Have lunch beneath the vines after you take a splash or play tennis on the grounds. It's only a mile and a half away and you can enjoy some racquet time while your chef prepares dinner. This is an incredible seven bedroom, seven bath luxury Airbnb experience with interior furnishings worth hundreds of thousands of dollars. Stay here and taste the good life!
47. Villa Kelusa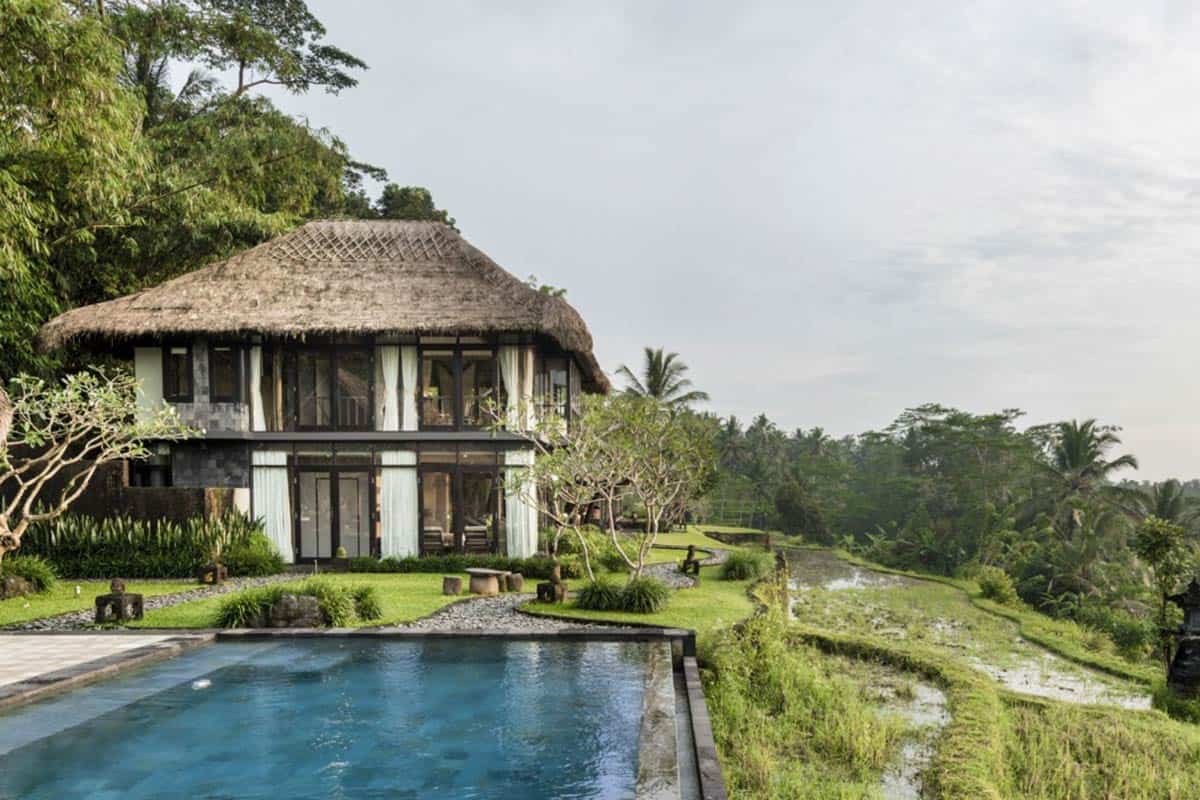 Indonesia has the most exotic Airbnb. It's set in a tropical jungle surrounded by mountains. It's a traditional Indonesian villa comprised of four separate buildings. You can spend time in either one of two infinity pools, take advantage of butler or shuttle service at your fingertips 24 seven, and enjoy amazing panoramic views with all glass surroundings. Suitable for 8 guests, the four bedroom five bath luxury retreat was built for a retired American TV journalist. As such, it features an entertainment cabana, kitchen pavilion (open air)and a floor-to-ceiling glass bedroom. Also, you're just a stones throw away from the magical gardens and wonderful galleries of Ubud.
46. A Sheep Wagon in Wyoming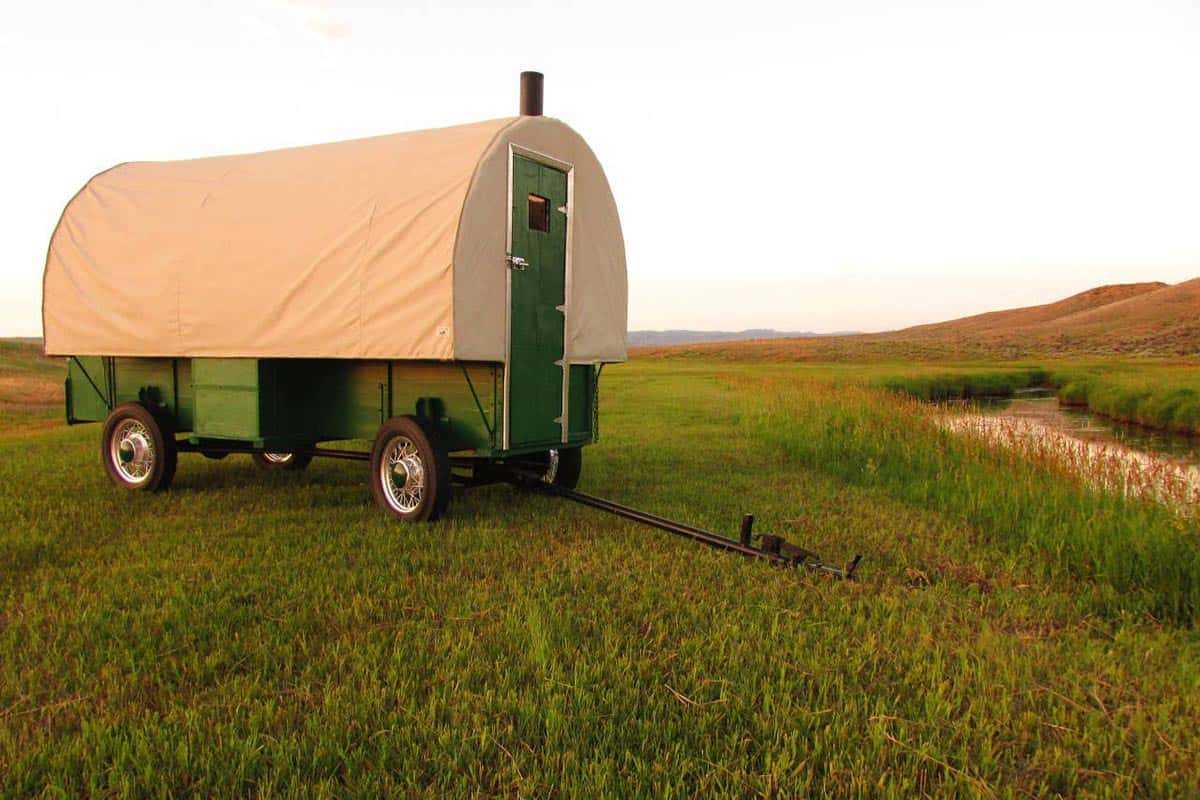 Checking in from the land of rare and unique adventure is this fully restored 1920's Heward Sheep Wagon. Just better than a tent, and a step or two lower than an RV, this sheep wagon Airbnb is perfect for guests who want a true "roughing it" experience. The wagon itself is classified as a one bedroom with two beds and a half bath. The owners actually have several sheep wagons they rent out to customers. This provides more of a communal environment which is perfect for getting to know folks from other parts of the United States or other countries. Originally used on the grounds as part of the families sheepherder camp until the early 1970s the sheep wagons were subsequently restored and renovated. Now they serve as once-in-a-lifetime experiences for Airbnb adventure seekers looking to explore al 65,000 acres of a real life working old west sheep Ranch.
45. A Treehouse in Atlanta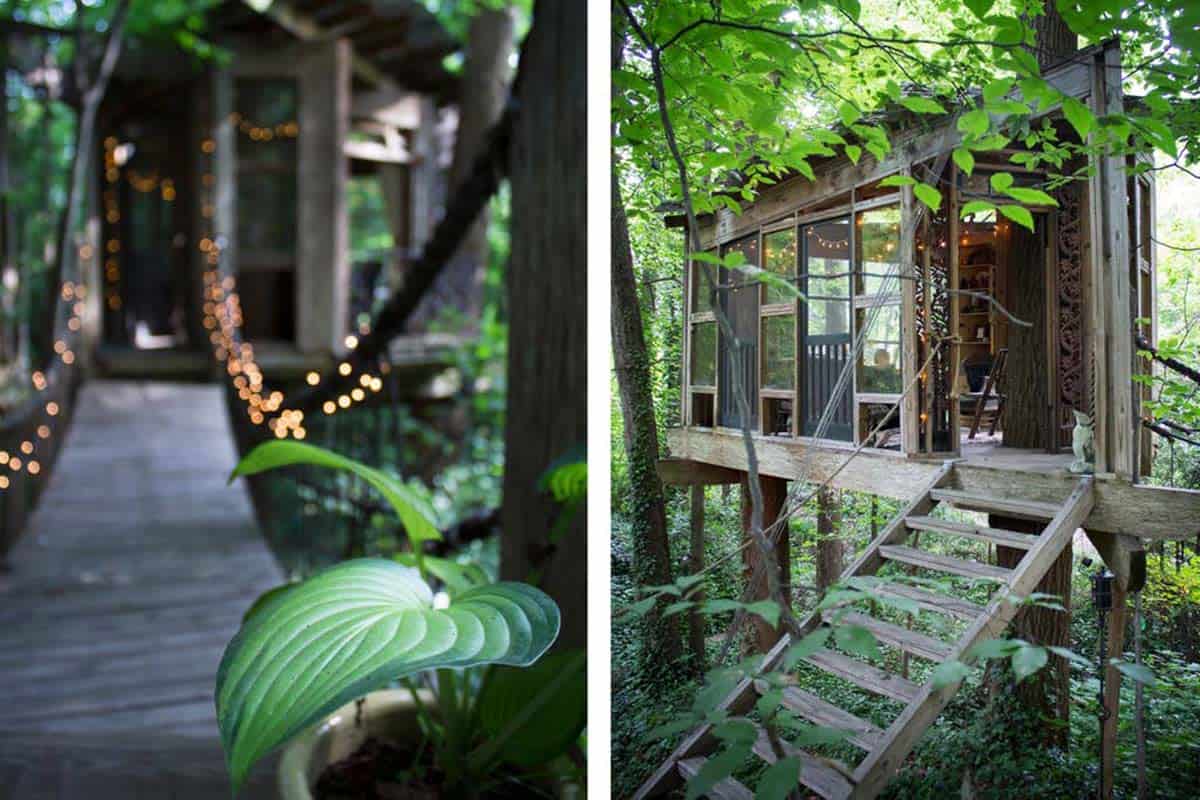 Just minutes form downtown Atlanta, Georgia is an Air BnB like no other. Peter's Treehouse features three treehouses strung together in cabana like fashion. Secluded, intimate and warm, it's the perfect place to reconnect with your significant other. Also, this particular Airbnb is the most sought out property in the world. So if you want one of these 1 bedroom wonders to your self, you better act quick. They are always booked months in advance. Yet, for the experience, the average $375 nightly rate is worth it! Plus, if you get the itch to explore the city, you are just minutes away from all Atlanta has to offer.
44. A Windmill in Amsterdam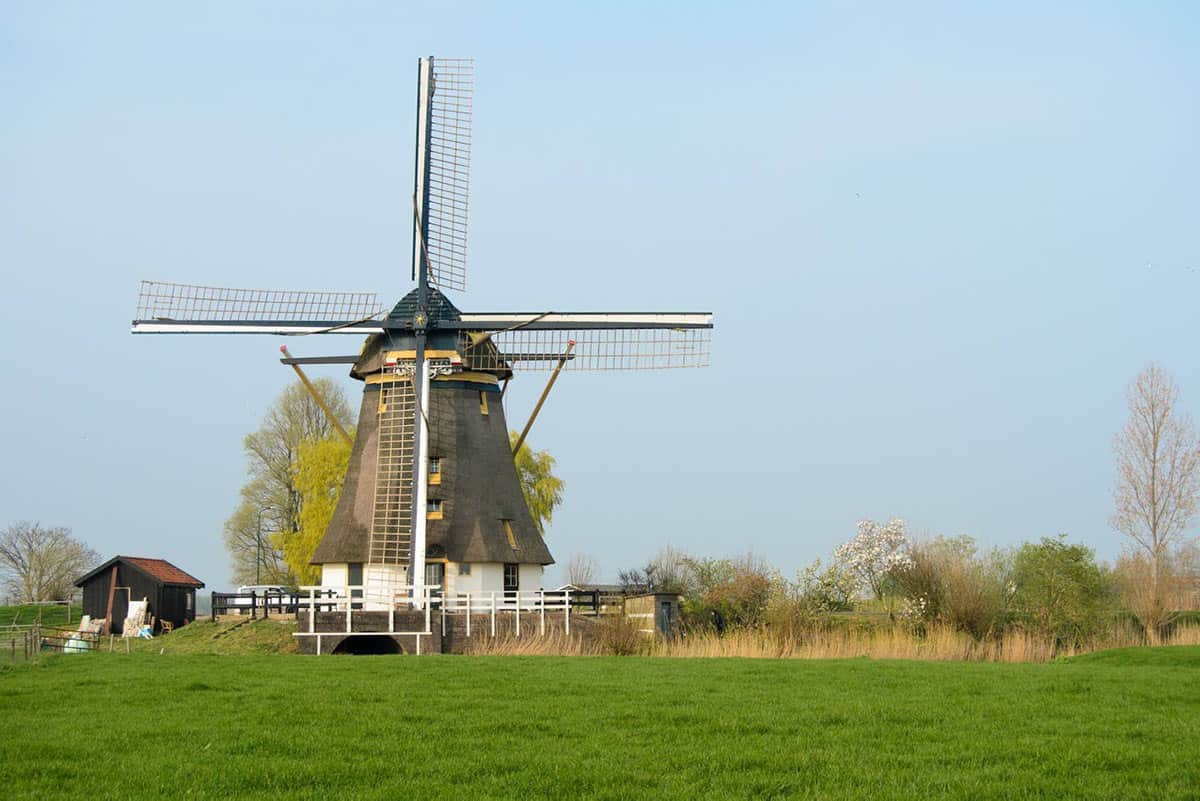 Because why not stay in a Windmill close to Amsterdam? Three bedrooms accommodate six guests with a kitchen, living room and two toilets and a complete bath for one incredible Airbnb experience. You can rent bikes to enjoy the countryside or just enjoy all of the ambience a romantic 1874 windmill has to offer. The best part? No roomies. Rent this windmill and it's just you and whoever you bring with you. Maartan is rated as an Airbnb super host and guests consistently give the windmills 5 stars.
43. Bamboo House in Bali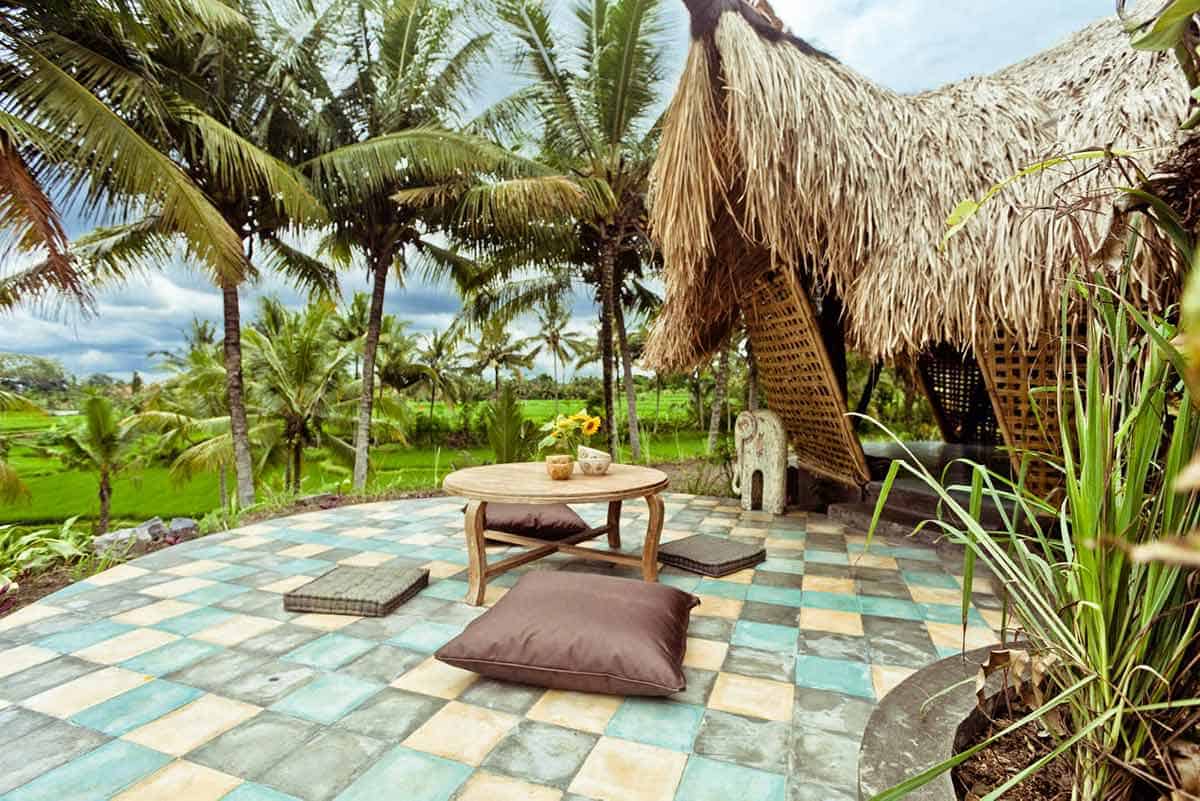 Only a five minute walk to Central Ubud, this open air basket weave tropical bedroom complete with mini loft is a truly unique experience. It's made almost entirely of bamboo and is about as close to natural living as you can get. There's a private foot path to the main lodge where guests can enjoy communal dinners, a swim or casual conversartion. There's also a complete menu and food service. All you have to do is make a phone call. This is true tropical eco-living at its finest, but be forewarned. There's no air conditioning so you'll need to make use of the constant cool breeze. At $65 a night though, this is a deal. Also, you will get get up close and personal with geckos and other types of resident wildlife so be prepared for some night critters.
42. Casa Joshua Tree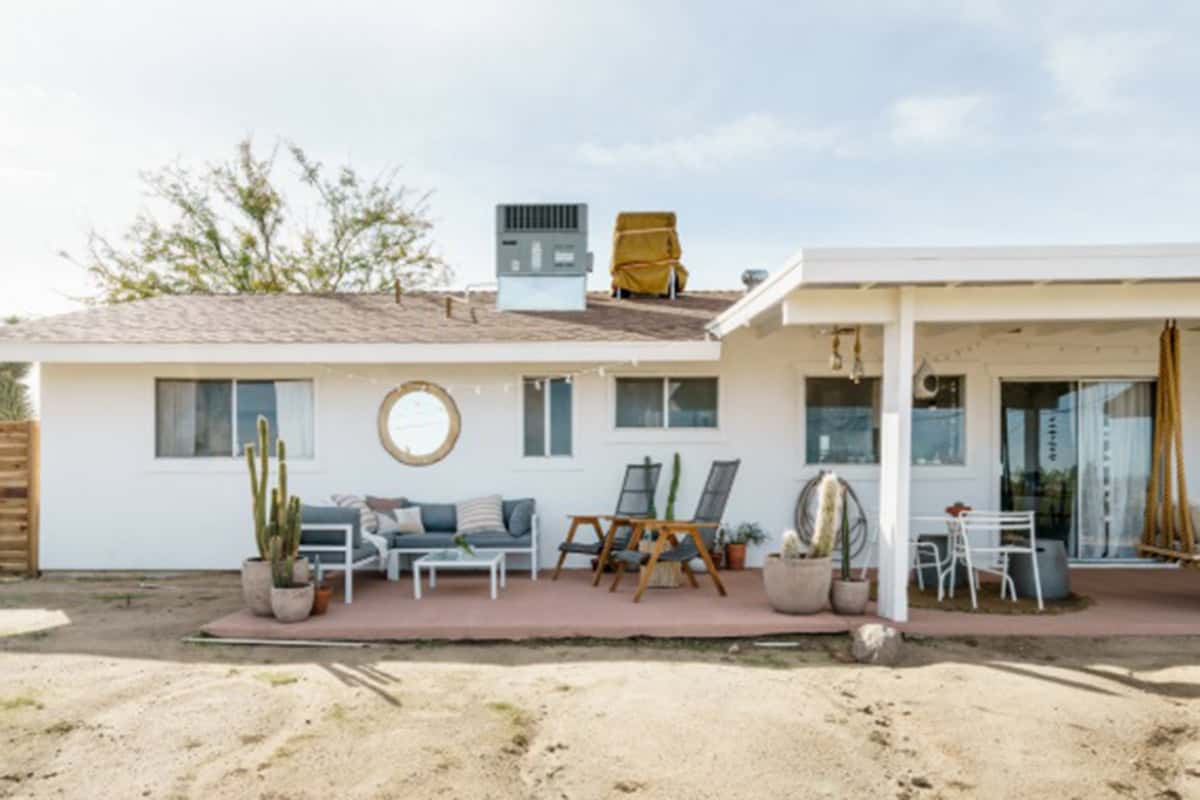 The album made U2 famous, and now you can stay in and Airbnb in the very heart of bohemian luxury, Joshua Tree, CA. This Airbnb has been featured on several trendy vacation spots and design websites. It's decidedly bohemian, yet very stark inside. Everything is white down to the walls and countertops. The Airbnb itself is tucked in the Friendly Hills neighborhood, right next to the entrance of Joshua Tree National Park. It's also very close to restaurants, downtown shops and numerous art galleries. Plus, for a bit of Coachella in the off season, you can visit Palm Springs. It's only 45 minutes away! Guests constantly rave about the place and most things have a tag if you were curious about buying some of the items for yourself!
41. Entire Apartment In Zográfos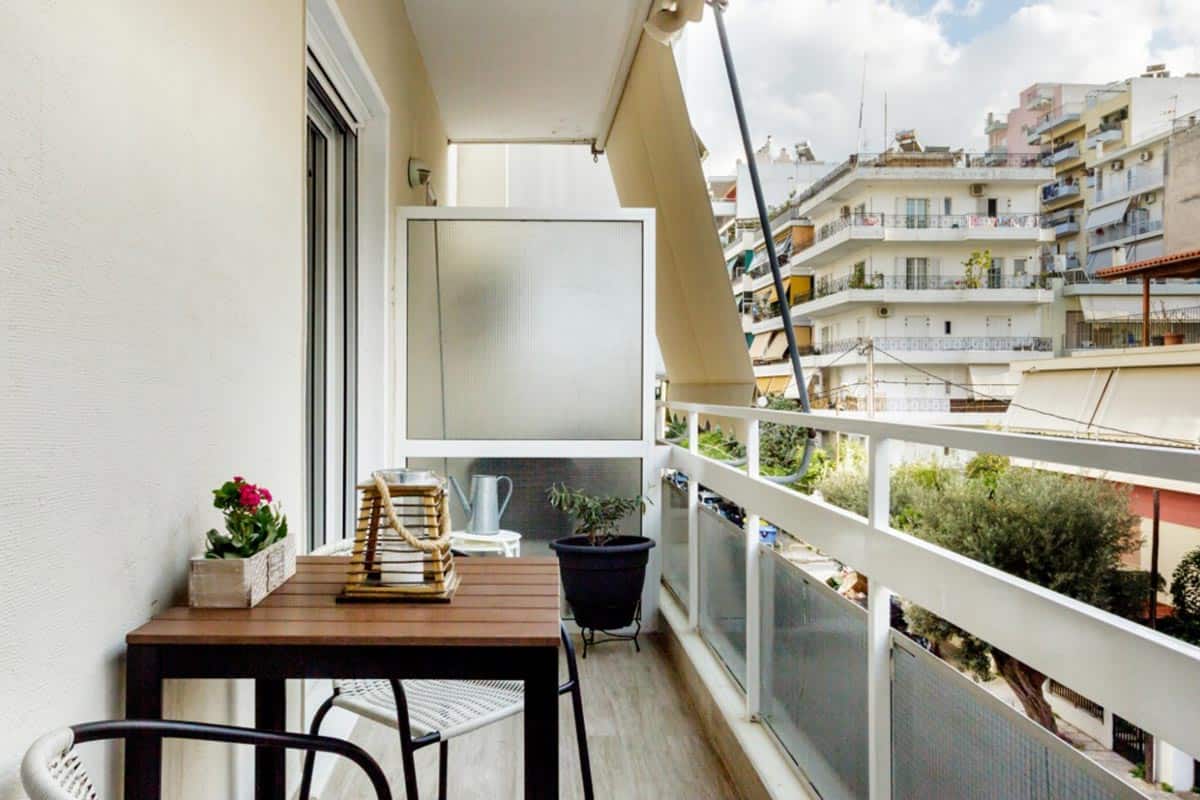 So you want to visit Athens and do it on your own terms? Well, try this cozy Athens Airbnb studio apartment. Featuring a cozy yellow arm chair next to the bed, and other yellow accents (like pillows and an ottoman), it's the perfect place to get away after exploring Athens on your own terms. There's a local bakery nearby and a bus stop so you can explore everything Athens has to offer. Then, enjoy a nice intimate dinner on the balcony, sit there and snuggle with your sweetheart or just enjoy some quiet time for yourself. The host notes this Airbnb has many restaurants, cafés and bars within 5 to 10 minutes of the apartment. It's also very close to many of the universities found throughout Athens.
40. Entire Guesthouse In Kíssamos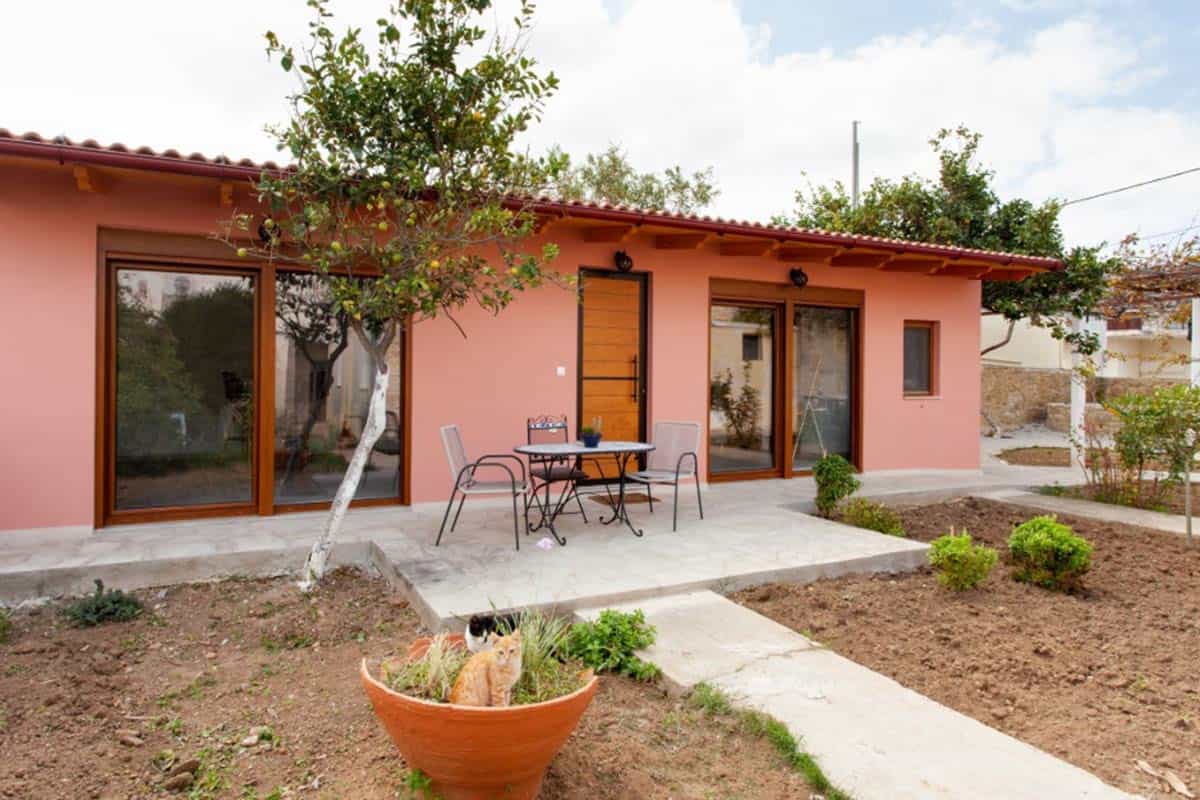 This is a true jewel of an Airbnb. Located in Kissamos, Greece, this incredible Airbnb is an entire guest house complete with vegetable garden! It's the perfect mix of traditional an industrial design with ropes serving as walls to separate and define some living spaces within the guest house. The house itself is very close to fruit and vegetable stores, the post office, banks and city market if you're looking for more have an extended stay type experience. It sits right in the very center of Kissamos, close to the harbor, so a boat ride to the beach is always within reach! Guests describe it as stunningly beautiful, comment often on the clever design elements and love the gorgeous details. And yes, all guests are encouraged to pick vegetables from the garden and use them in their own meal prep!
39. Geodesic Dome near World Biosphere Reserve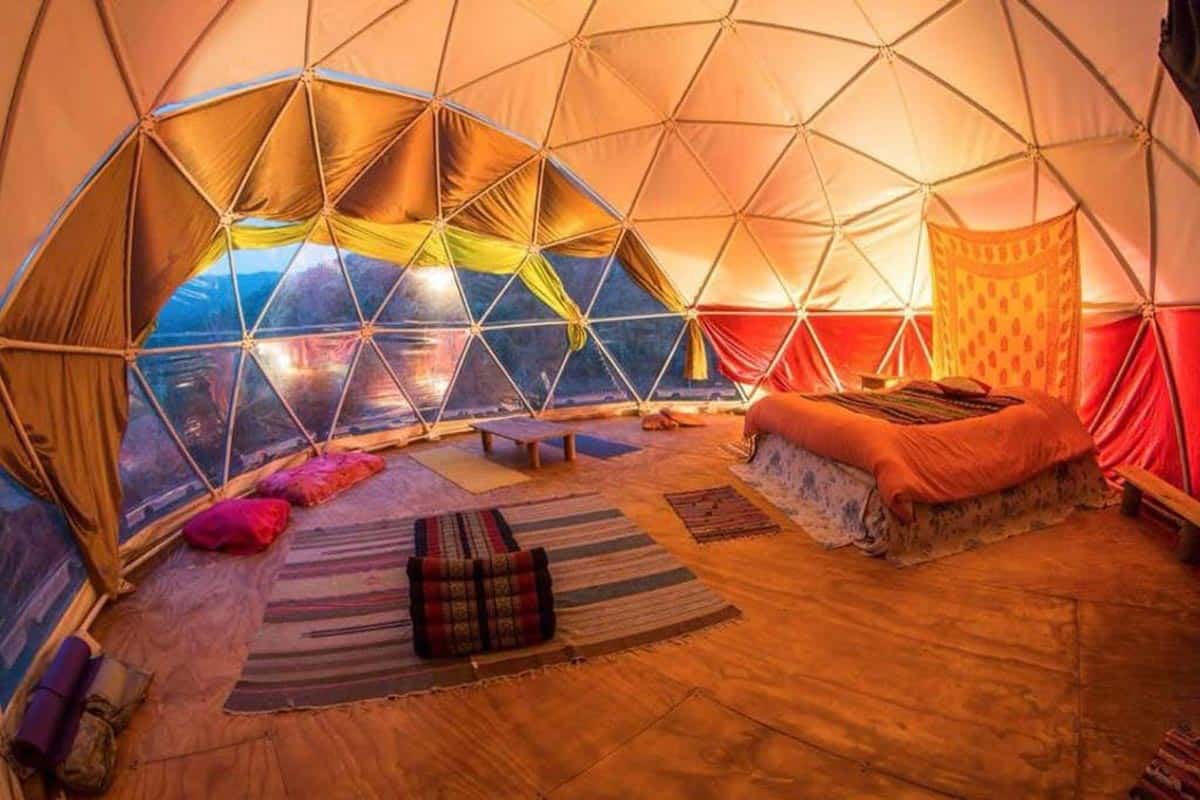 While the movie was a flop, staying in this unique Airbnb Bio Dome is pure heaven. Located close to Santiago, Chile, it is a unique spherical tent with one bedroom and a half bath. Be mindful, the toilet is a compost toilet so running water is not available. However, there are heaters and the view is spectacular. The dome sits on the edge of a cliff overlooking a beautiful Chilean valley. Enjoy avocado trees, apple trees, olive trees, almond trees and lemon trees on site with amazing flora and fauna dotting the landscape. Oh, and don't fret for modern convenience either. The main house offers hot showers and Wi-Fi.
38. Iconic Cube House Downtown Rotterdam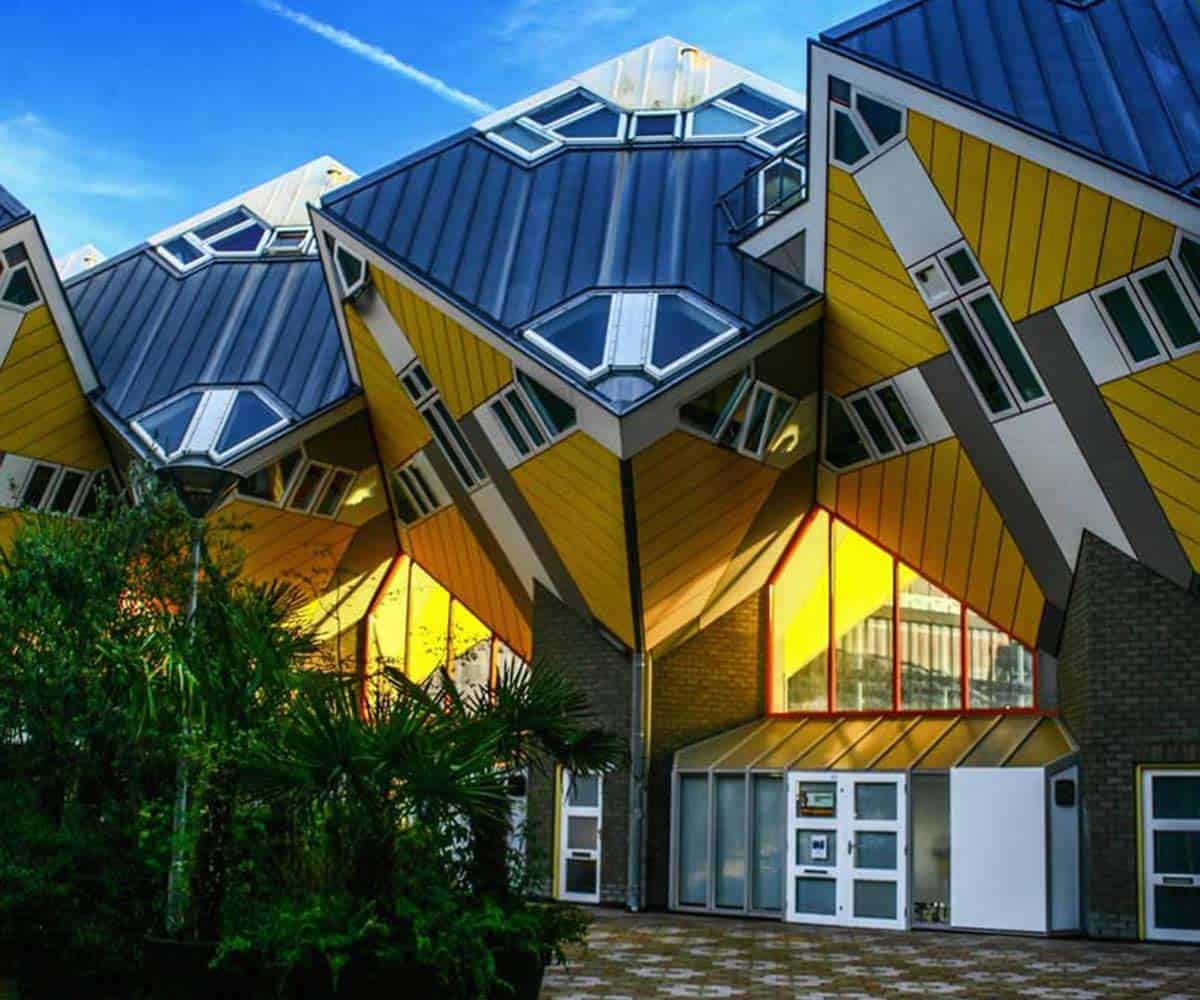 The Cube house in Rotterdam is a world famous Airbnb. It's roomy enough to sleep eight people and features two queen size beds, two 1 person sofa sleepers and two air beds. There's a complete kitchen and sweet living room for guests to relax. The look of the house makes it appear as if it defies gravity. However, it's merely a clever architectural design to tantalize your eyes and provide you with a unique Airbnb experience. The host is top rated and there are plenty of shops nearby to find whatever you need. Oh yeah, don't forget to check out the library which features a section of books dedicated to local architecture, the city and nearby harbor. You know what this means. No tour guide necessary!
37. Nolla Cabin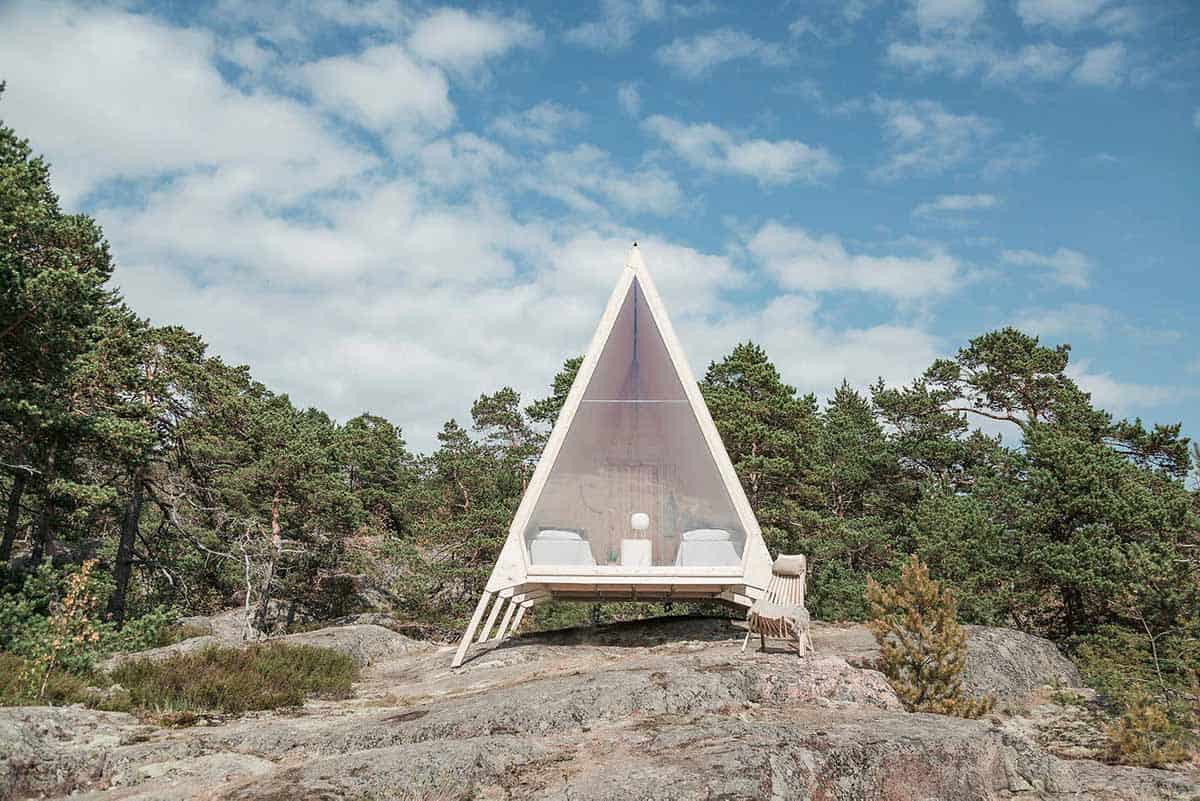 Okay, so travel to the island of Helsinki and we must admit this Airbnb isn't for everyone. The structure is rather simple and only sleeps two guest, and two separate beds. However, it was designed by famed finish interior expert Robin Falk and is decidedly for people who love true outdoor experiences. The minimalist design and environmentally friendly furnishings encourage visitors to live as close to carbon neutral as possible. When you check into this Airbnb, consider it more of a challenge then a luxury. There is a hot spot for making tea or boiling water, a few knives and a lamp for night time reading, so you do have a few amenities.
36. Trullo In Locorotondo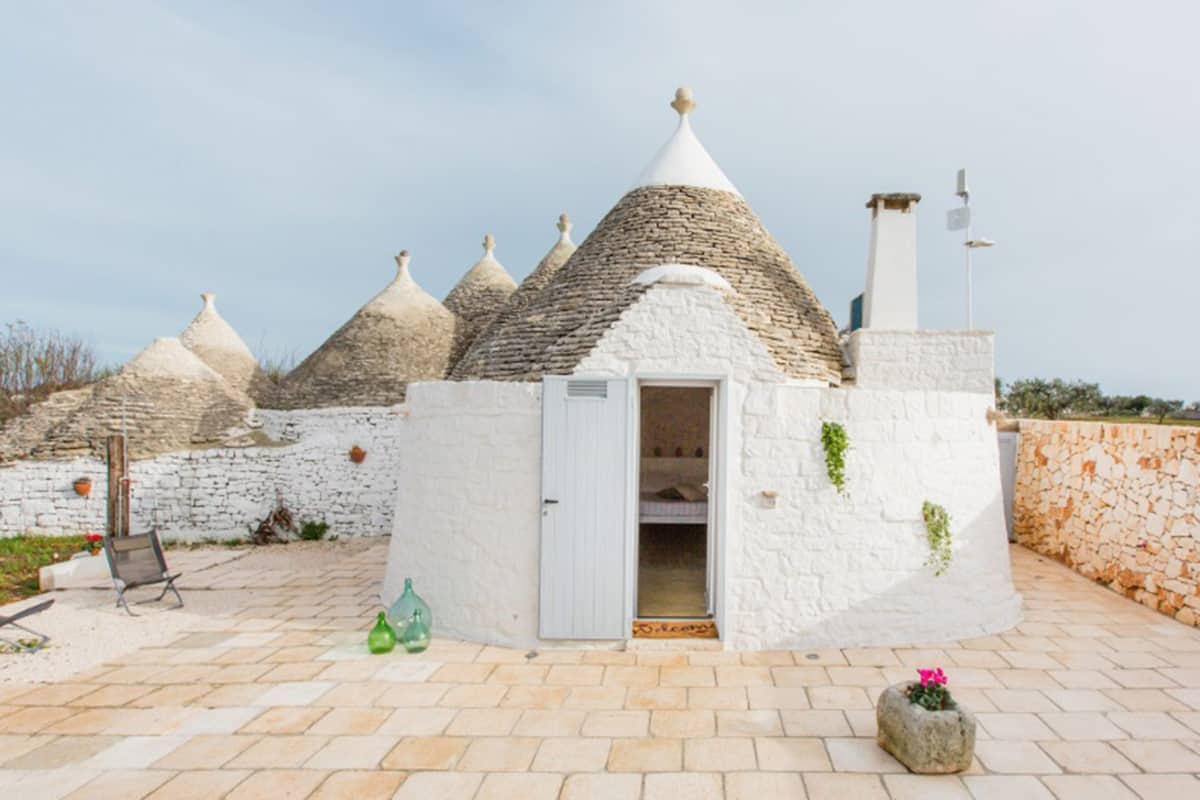 Find yourself stranded in Italy in the Puglia region looking for a place to stay? Well, you could check out this exotic Airbnb. It's "trullo" an Italian spectacle. Trullos are white washed stone structures with conical roofs. The Rion I Monti District literally has hundreds of them dotting the landscape. This one is as authentic as any one of the hundreds you see lining the streets with symbols built into their conical roofs. Datign back to 1714, the Trullo In Locorotondo Airbnb comes equipped with modern creature comforts. So, while you can enjoy history that dates back three centuries, you can also enjoy things like a fully functional kitchen, running water in the bathrooms, a hair dryer, coffee maker, free parking, heating and air-conditioning, a nice TV and Wi-Fi. Leave it to Italy to beautifully mesh history and convenience together to create one seamlessly fantastic Airbnb.
35. An Adobe Dome in Texas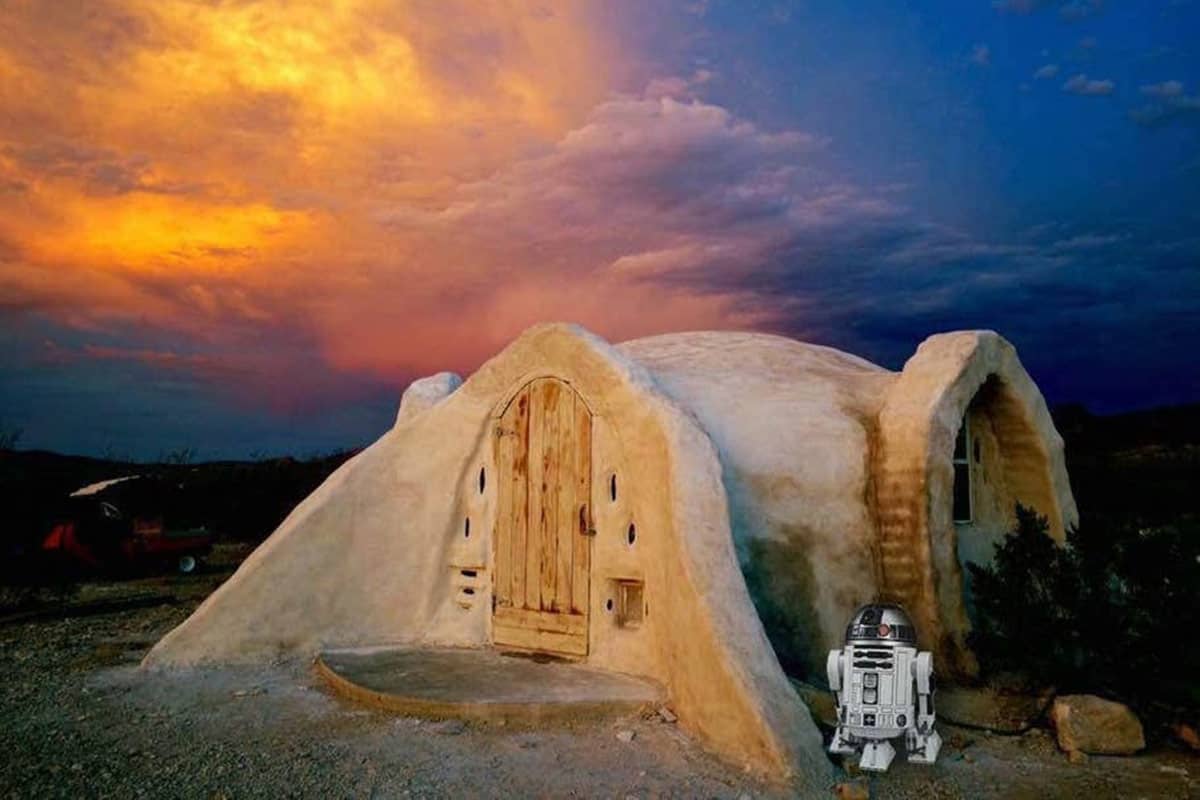 Want to know what live off the grid is like? Well, check into this adobe Airbnb dome in the Texas desert. The Adobe dome is solar powered and has Big Bend National Park as its neighbor. The Mighty Tiny House has been featured on HGTV and has real off the grid appeal. Guests can stay for one night or an entire month, and they often do. The dome makes a perfect base camp for trips into town. For meals, the dome is equipped with a two burner propane stove, solar powered refrigerator and enough juice to power lights, laptops and phones. However, that's about it since she's a solar powered Airbnb. Oh yeah, all linens are laundered and cleaned during your stay, but other than that, you get a completely off grid experience.
34. Bird's Nest Bungalow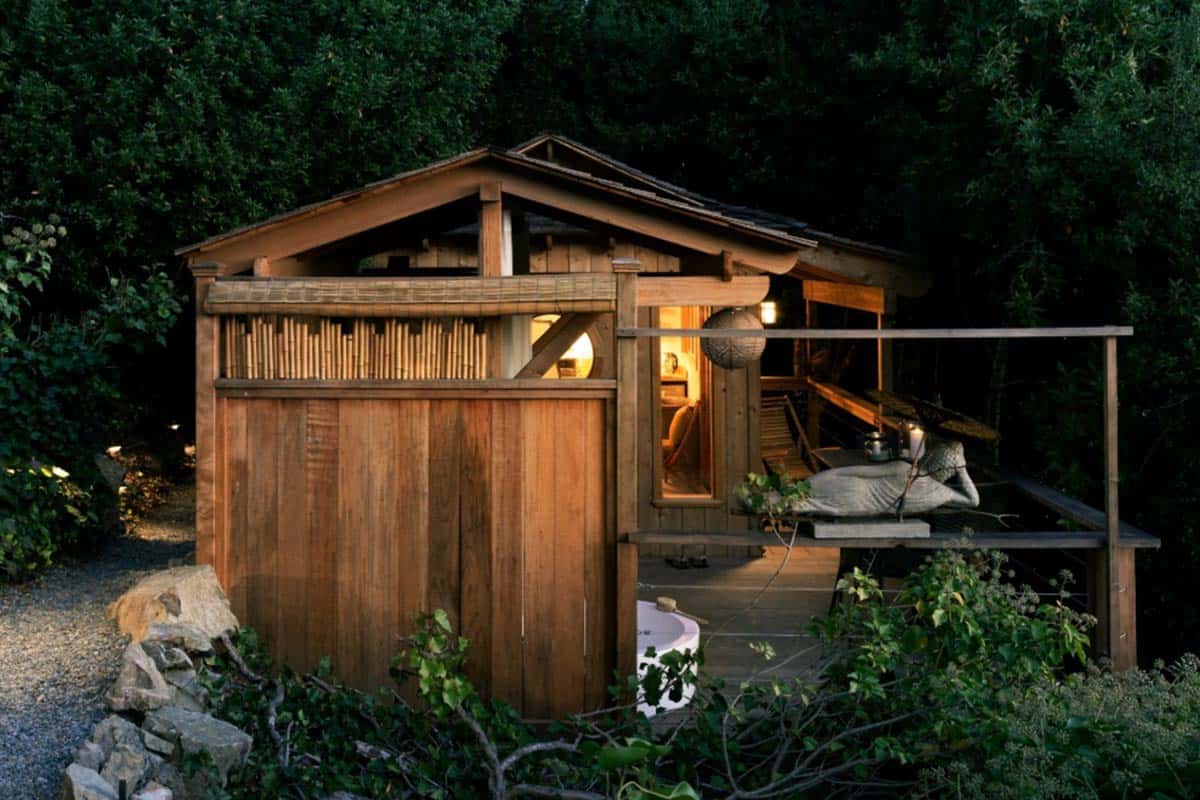 Stinson Beach is a seaside town that offers this beautiful Bird's Nest Airbnb. You can lie on the queen bed and look out over the treetops at the ocean or watch the sun set from the deck. The authentic Japanese design elements, including hand made shoji screens and outdoor shower/soaking tub are part of the appeal. The only word of caution about this Airbnb is the hike. To get there you'll have to walk up a good stretch of stairs both wooden and stone. Other than that, prepared to be blown away by this Bird's Nest Bungalo. So close to nature and serenity, yet a mere hour from all San Francisco has to offer.
33. Entire Apartment In Cape Town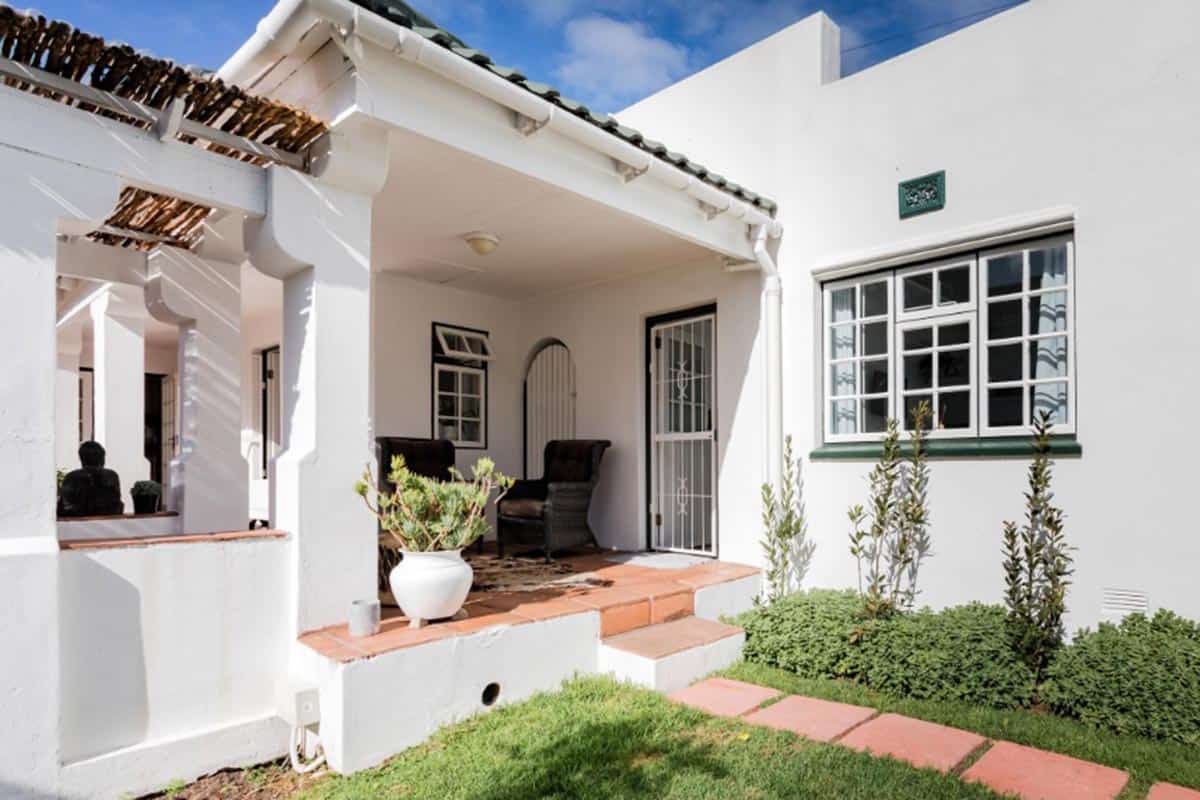 The Cozy Green Room offers a memorable Cape Town Airbnb experience. It's located in a lush green garden decorated with an interior of white and green to match. It offers spectacular views of Devil's Peak Mountain and is situated in a neighborhood close to several amazing restaurants, shops and top tourist sites. Guests consistently give The Cozy Room high marks, and also give host Helga high marks as well! You could stay here for a day, week or month and never get tired of the place. That's the beauty of Cape Town.
32. Unique and Secluded AirShip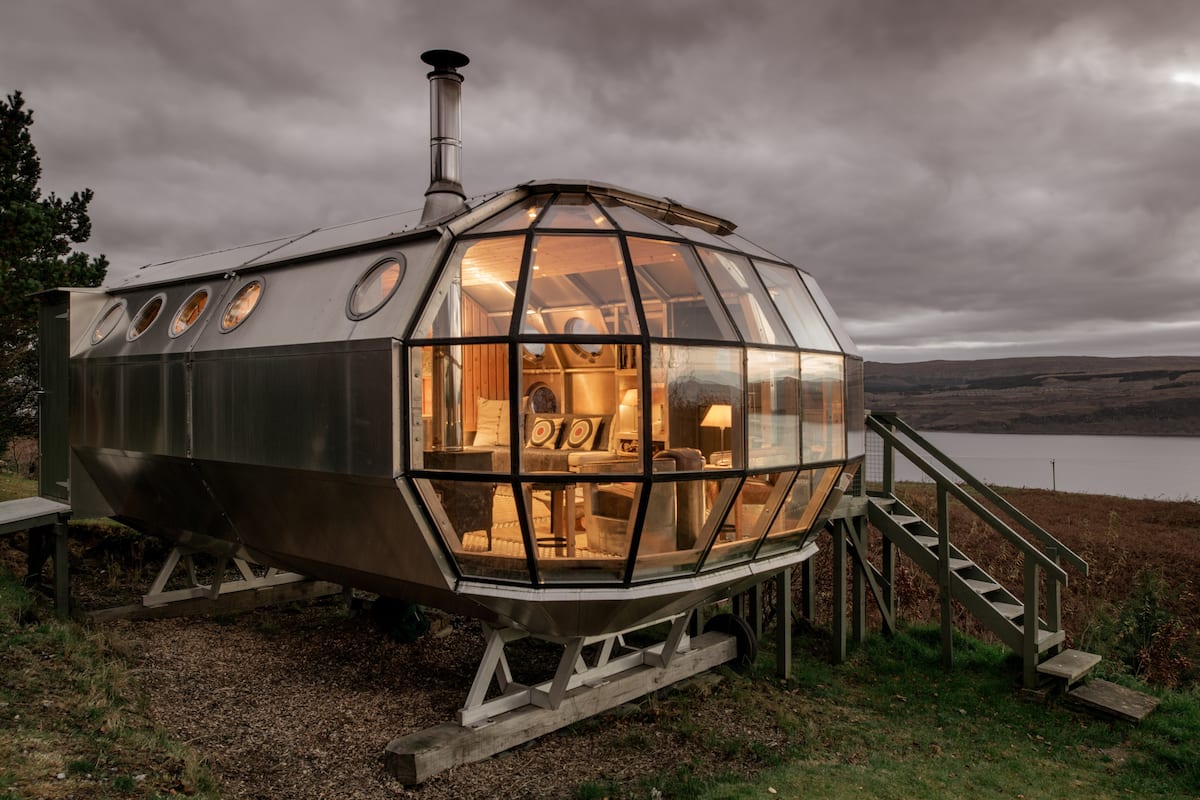 Airbnb
AirShip 2 is an insulated aluminum pod that is designed for visitors to enjoy the views of the Sound of Mull from dragonfly windows. Airship002 looks comfortable fun. If you love cosy spots and a good view of the sky, this is pretty cool spot.
31. Forest-and-Heaven Themed Apartment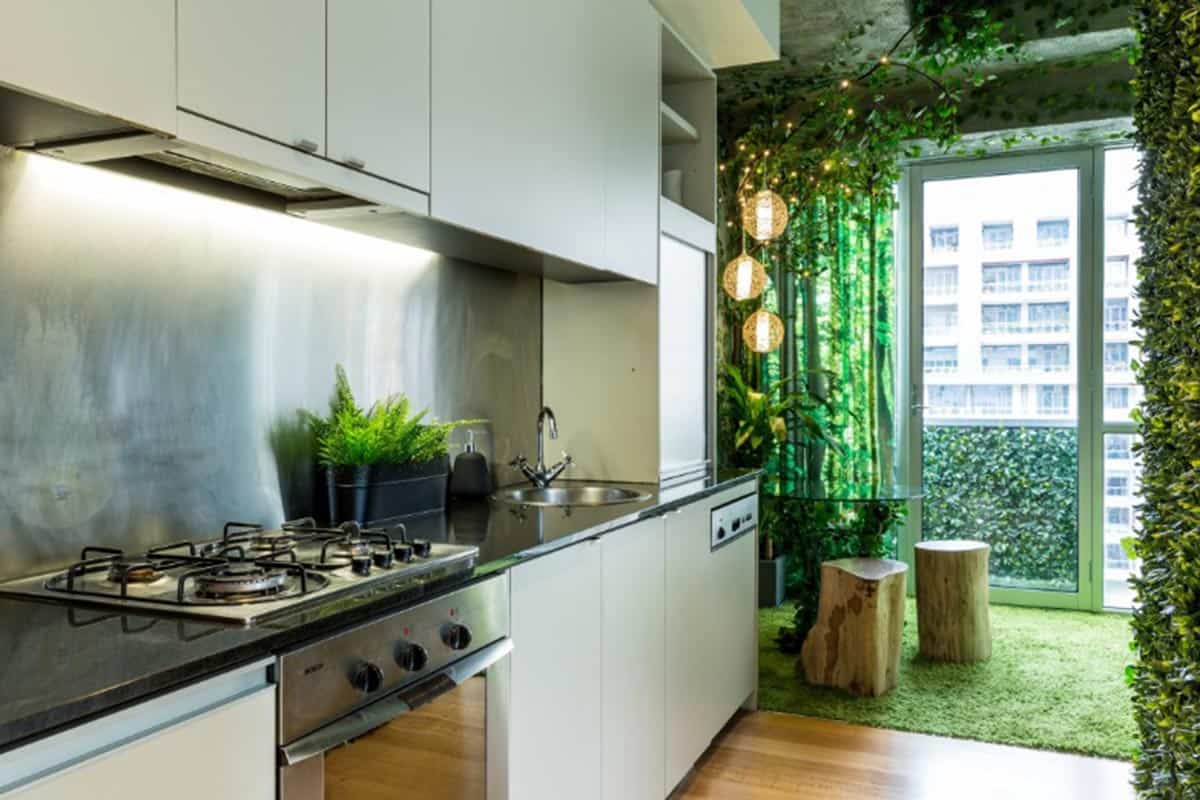 This cool Airbnb is located in Melbourne, Australia. It's a forest and heaven themed apartment. And, if you get enough of the foliage and forest inside then you can explore all of the attractions Melbourne's Central Business District (CBD) has to offer. Federation Square, Flinders Station and the Yara river are five minutes away and you can reach all of the wonderful pubs and restaurants on Degraves Street by making a short three minute walk. Afterward, return to your forest haven and let the twinkling lights on the cloud painted walls slip you into relaxation mode.
30. Private Room In Apartment In Xi'an
This Apartment in X'iang, Japan is a private room in the Metro Clock Tower South SoLo apartment complex. It's designed in a minimalist style, featuring communal living rooms and breakfast areas along with a side balcony. The bathroom features a large shower and tub, and the main living space holds a projector for large screen private movie viewing. This is perfect for those who want to experience a true urban Japanese environment. Venture out to find supermarkets, entertainment, dining, a fitness park and the metro nearby. This location has it all and offers plenty more beyond the Airbnb itself. It's the perfect vacation headquarters!
29. An Airstream in Joshua Tree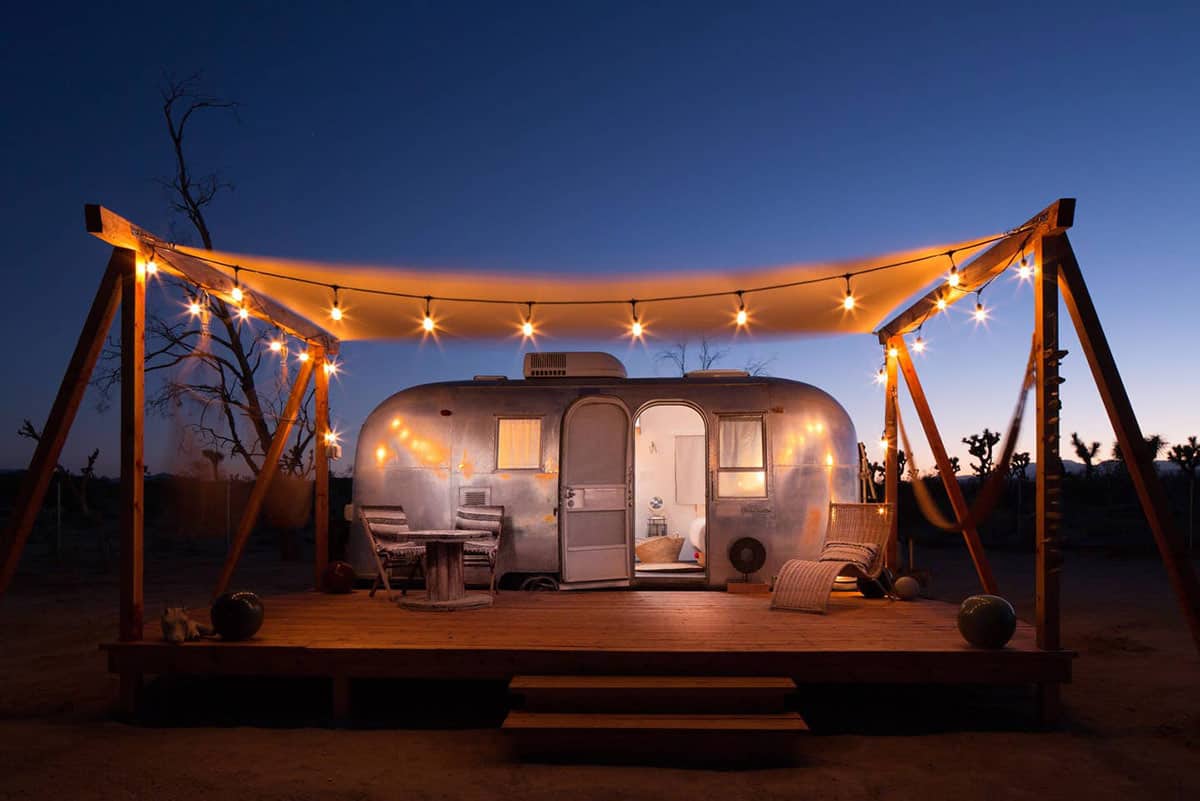 This Airbnb has a decidedly Moroccan touch thanks to mother daughter hosts who own Merchant Modern. The Airstream is packed with mid century modern furniture and Moroccan accents. They are super hosts and have gone overboard to make sure guests have everything they need during a stay. For instance, there is a clubhouse with communal space for showering, cooking meals and making coffee. Also, filtered water is available as well and guests are encouraged to gather around the fire pit at night!
28. Campo de' Fiori Deluxe Apartment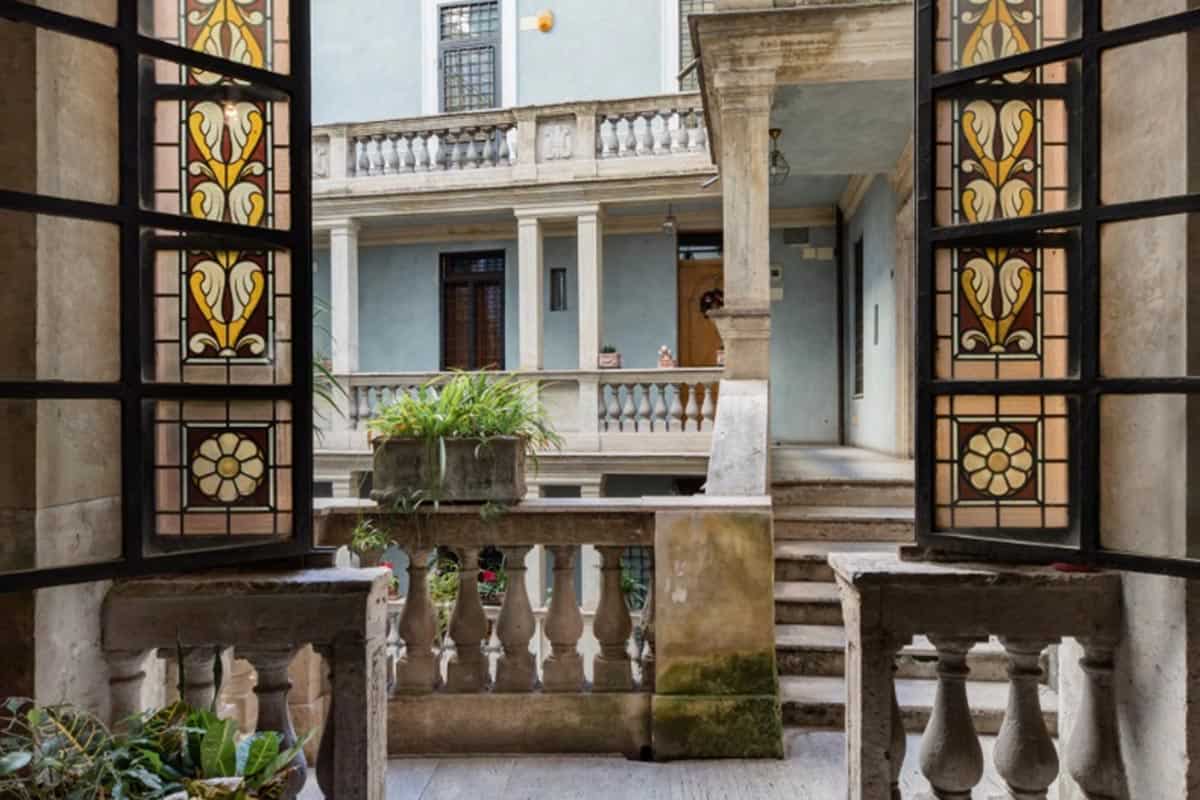 Okay so how many times in your life do you get to stay in a place with views featuring a gorgeous courtyard and 16th century building. Even better, guests can reach the Colossuem, Pantheon, Piazza Di Spagna, Vatican, Trevi, Piazza Navona, and Trastevere are all accessible by foot. There are famous restaurants, bars, shopping and Campo de' Fiori. The Airbnb itself features high ceiling coffers and frescoes. There is a microwave on site in a common space as well as a fridge for storage. And while the apartment is in the heart of town, it is situated in a quiet square, giving you the best Rome has to offer!
27. Entire Cabin In Brighton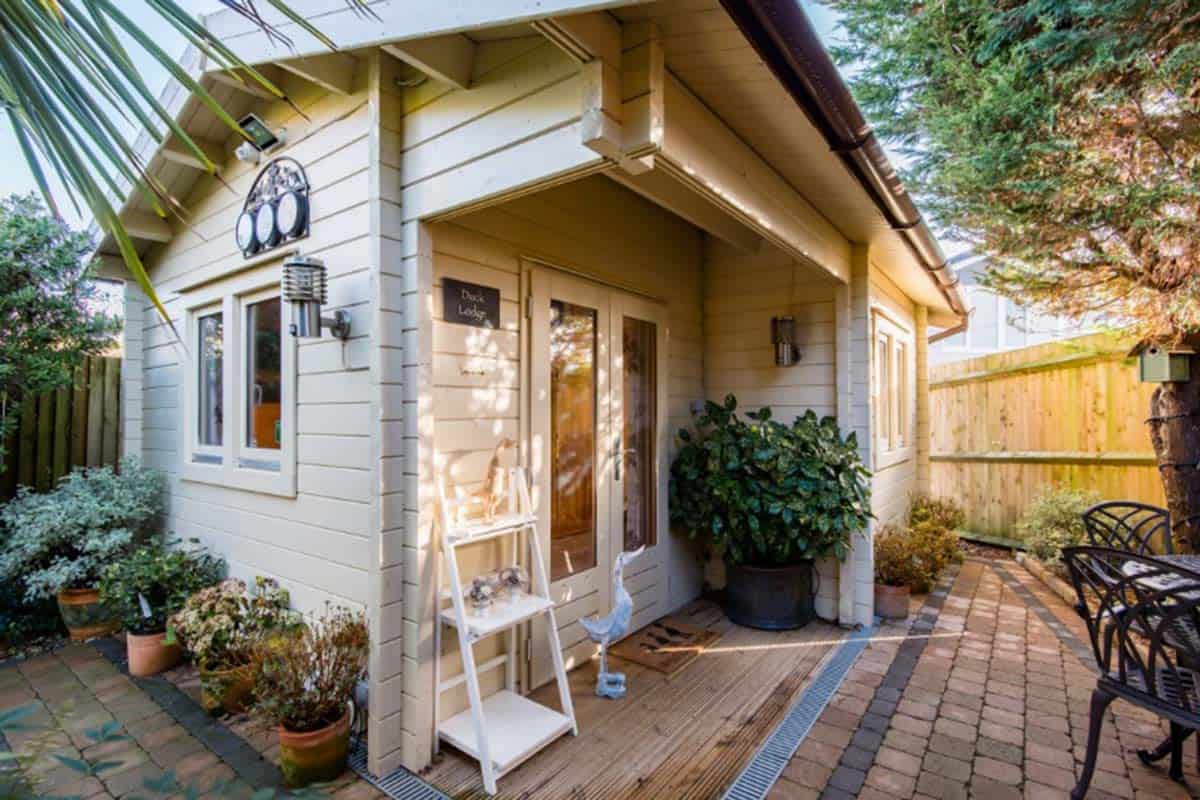 Why not rent the Duck Lodge Bed and Breakfast Airbnb for a stay in Brighton, West Sussex, United Kingdom? A short walk will give access to a 24 hour Foodmart and local bar while a short drive will give you access everything Brighton and Hove offer (think award winning food and drinks). Duck Lodge Airbnb features a bedroom, living room. kitchenette, full bathroom, covered outdoor space and a modest front patio. Keith, the host, is rated as a top host good for giving tips on things to do, while also understanding the balance between giving space and being a pest.
26. Entire Villa In Denpasar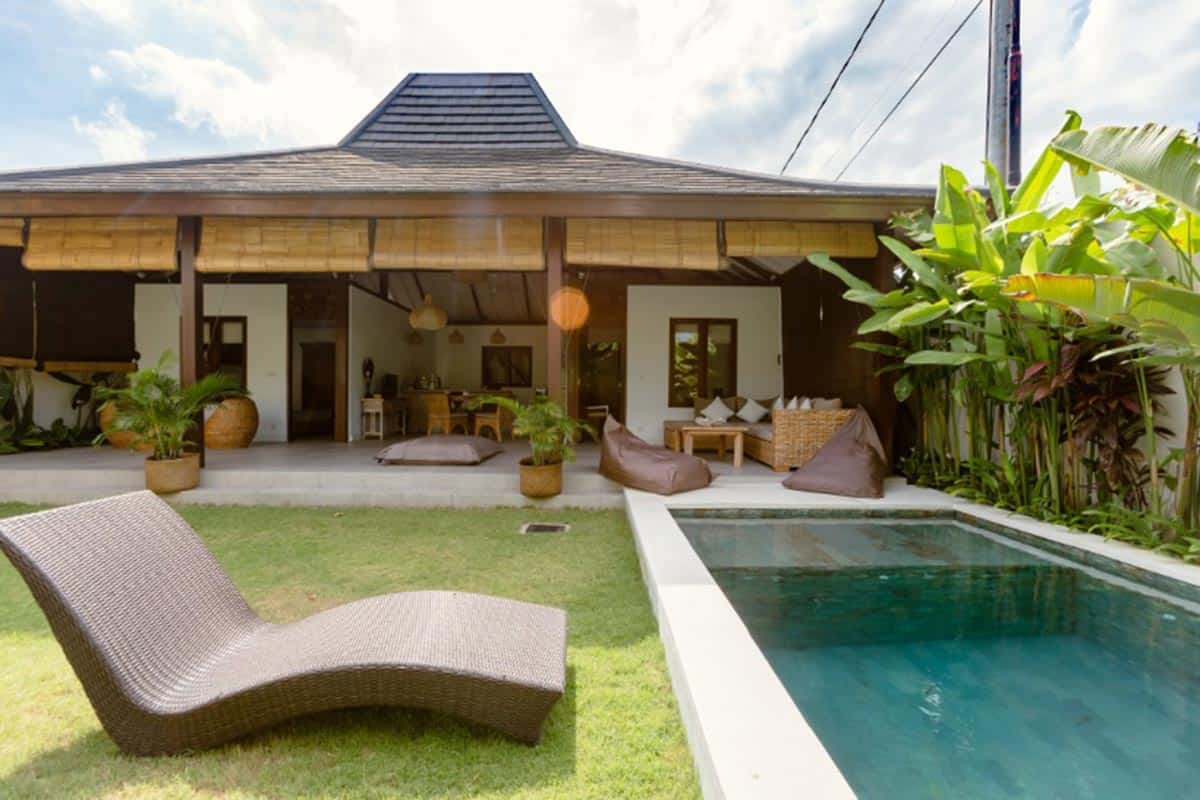 Rent an inspiring villa in Indonesia when you book a stay at Airbnb Villa Mi Amor. The inside features interesting wood carvings and vaulted ceilings (to keep things cool with all of the tropical humidity). It's a full 2 bed 2 bath wonderland, close to everything Bali has to offer. Spend the day wandering the market and return later for an evening dip in the pool. While there, you have to visit Uluwatu temple (14th century) and climb Batur Mountain. They have on of the largest crater lakes in the world!
25. Moderne Apartment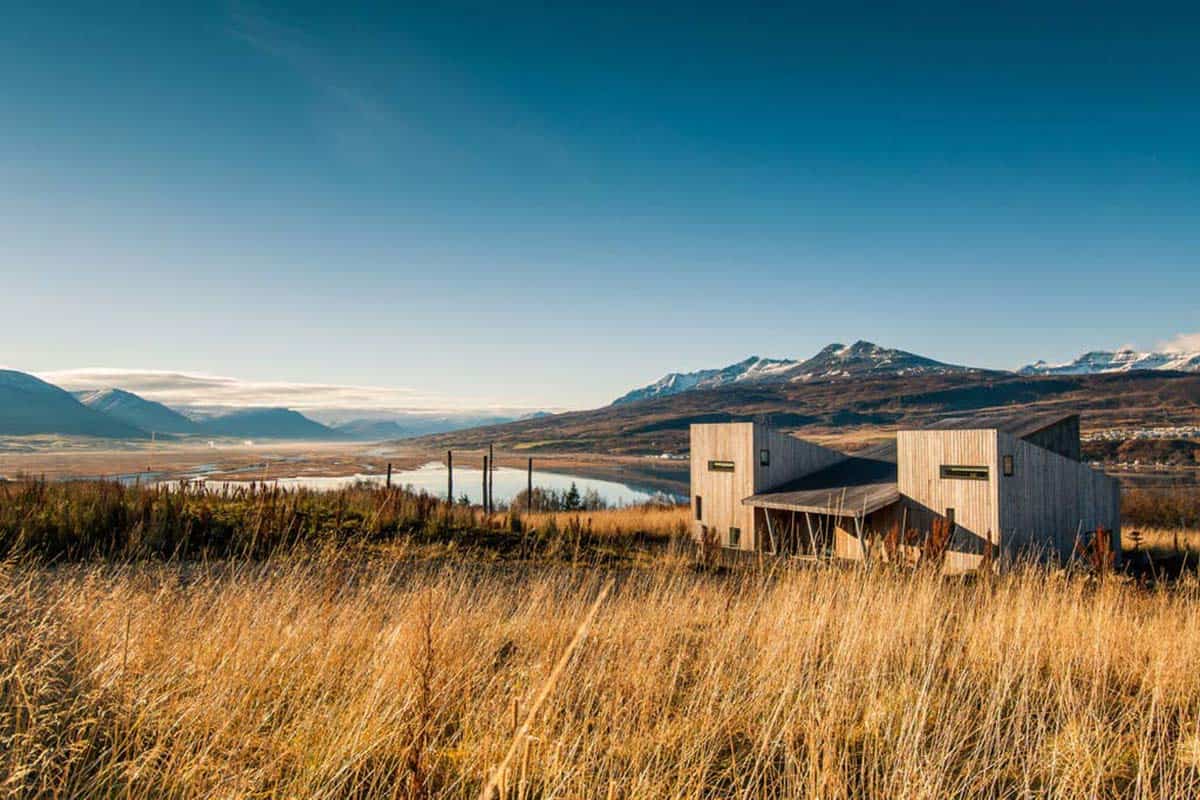 Travel to Iceland and find a modern Airbnb like no other. This two bedroom one bath apartment is rated as sparkling clean with spectacular views of the surrounding mountains. It's located in which is Akuryeri, The capital of North Iceland. Even better, this villa is an exclusive Airbnb which means it's very quiet and intimate. The environment puts you in touch with nature and offers spectacular views of the bay. In winter watch the Aurora Borealis dance and behold the midnight sun during summer. It's one of the perks of staying at a place that sits on top of the world. Akureyri offers the chance to rent horses, take a tour or enjoy a midnight sun ride. You can visit naturally heated swimming pools, go diving or kayak around the bay. With this Airbnb as a base, the sky is truly the limit!
24. Apartment on the Royal Mile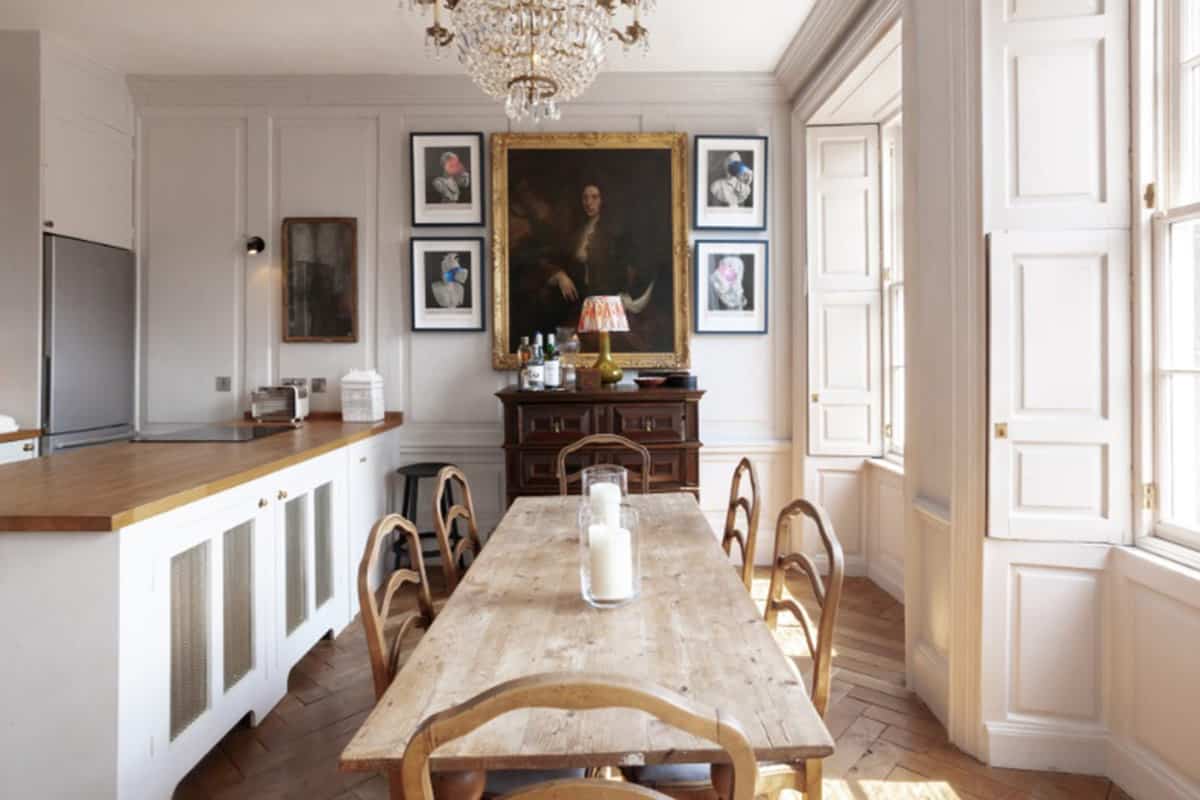 Looking for a decidedly classic stay in the United Kingdom? Well, look no further than this oak paneled, wooden window shuttered, parquet floor classic apartment. It's situated on the Royal Mile and is one of the most spectacular Airbnb options in the area. One of the best features is it's secret bed box behind floor to ceiling shelves lined with books. You can cozy up in the nook and read to your hearts content. Surrounded by family heirlooms and portraits, you'll also find modern works of art. The studio may be small, but the furnishings are rich with history and life. Step outside and enjoy a world of restaurants, coffee shops and museums. Oh yeah, this Airbnb is located close to the castle too, so you might see the queen!
23. Casa Nalum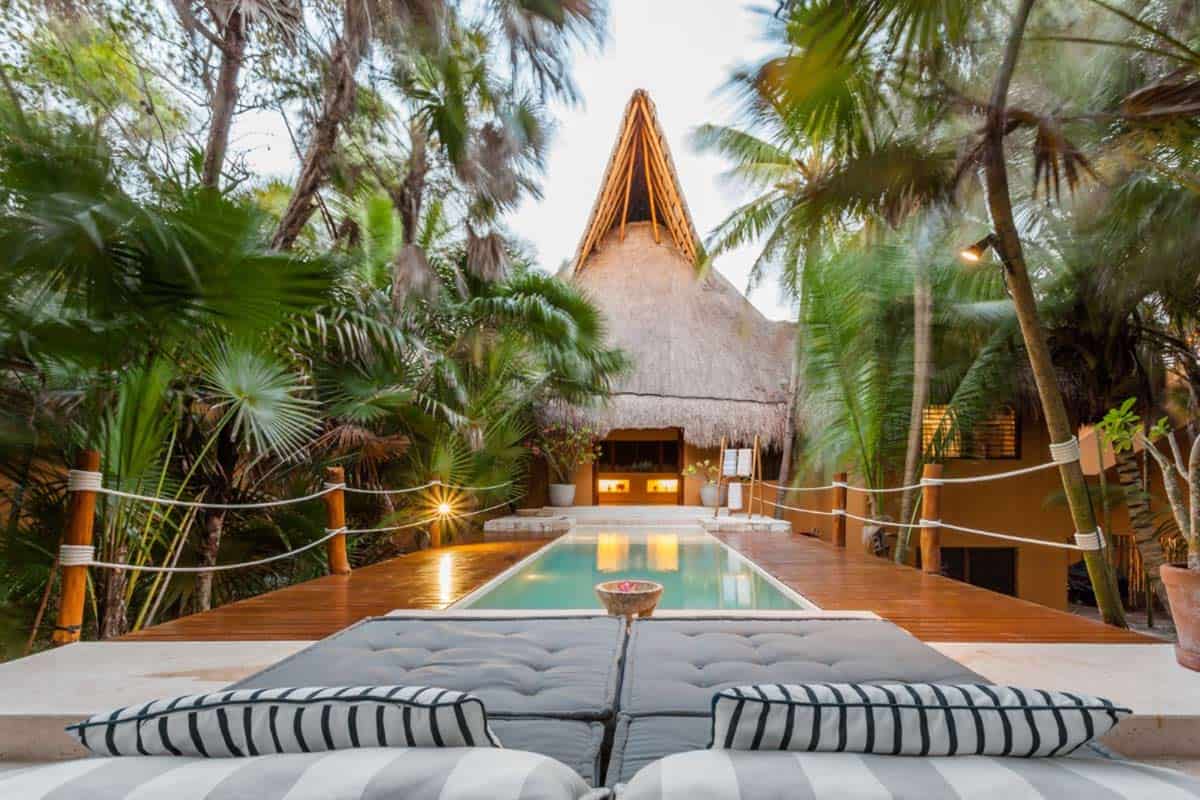 What do a barrier reef and quiet lagoon have in common? This Sian Ka'an Reserve via Airbnb. With a rooftop terrace offering spectacular views full of golden sunrises and crimson sunsets, a pool set in a mini jungle and glass walls with garden AND ocean views; to say this Airbnb is luxurious would be a bit of an understatement. Check in and you will find housekeeping at your service as well as freshly stocked groceries for preparing an amazing meal during each night of your stay. Sit out back on one of several bean bag lounge chairs and enjoy interior features like polished tile floors and huge vaulted ceilings. This five bedroom wonder is one of the best Airbnb's in Mexico!
22. Entire Cottage In São Paulo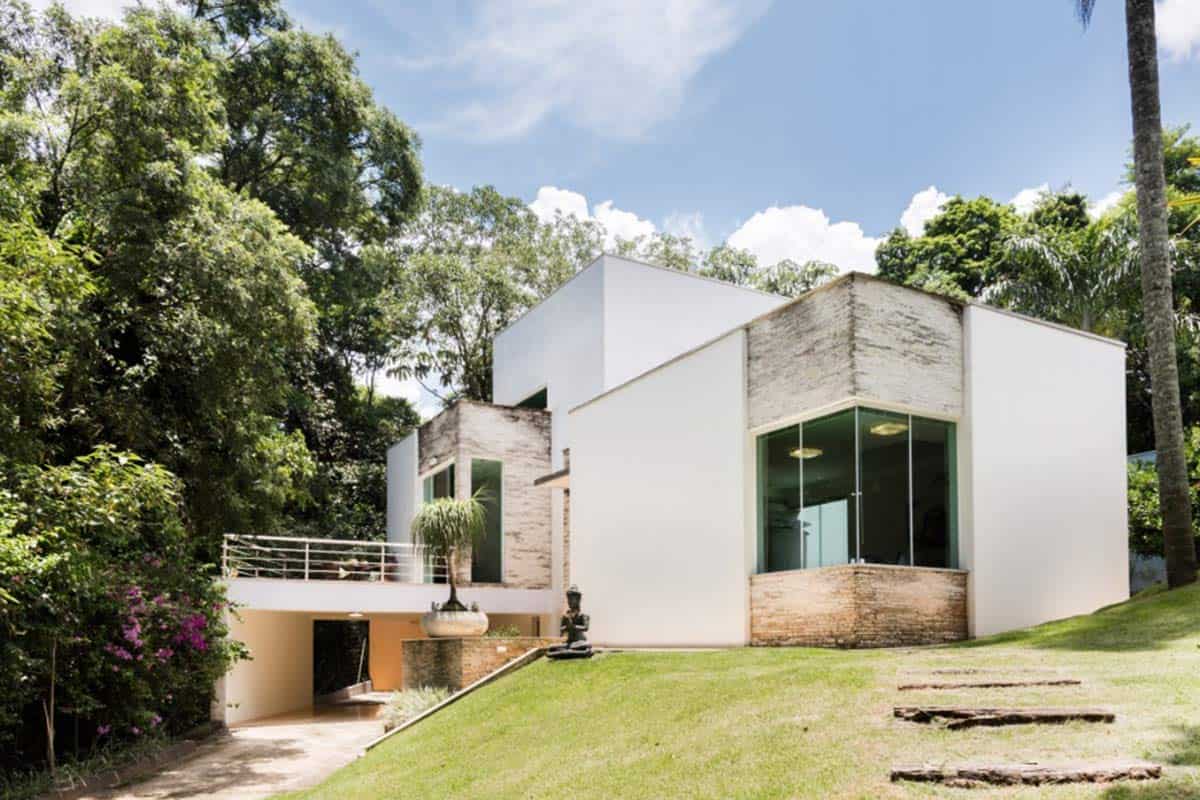 This Airbnb farm located in a native Atlantic Forest is close to both São Paulo and Jundiai (one of Brazil's most developed cities). Spend some time at the nearby commercial fishing village to get in touch with the locals or enjoy open air shopping in the premium outlet mall. This two bedroom two bath loft with vista will enchant you to the point you may never want to leave. With modernist design and lush green surroundings, find yourself completely at home on the terrace during breakfast, or around the fireplace at night enjoying cheese and wine. This modern Airbnb in Jundiai, Brazil will encourage you to keep your passport current for sure.
21. Little Black Shack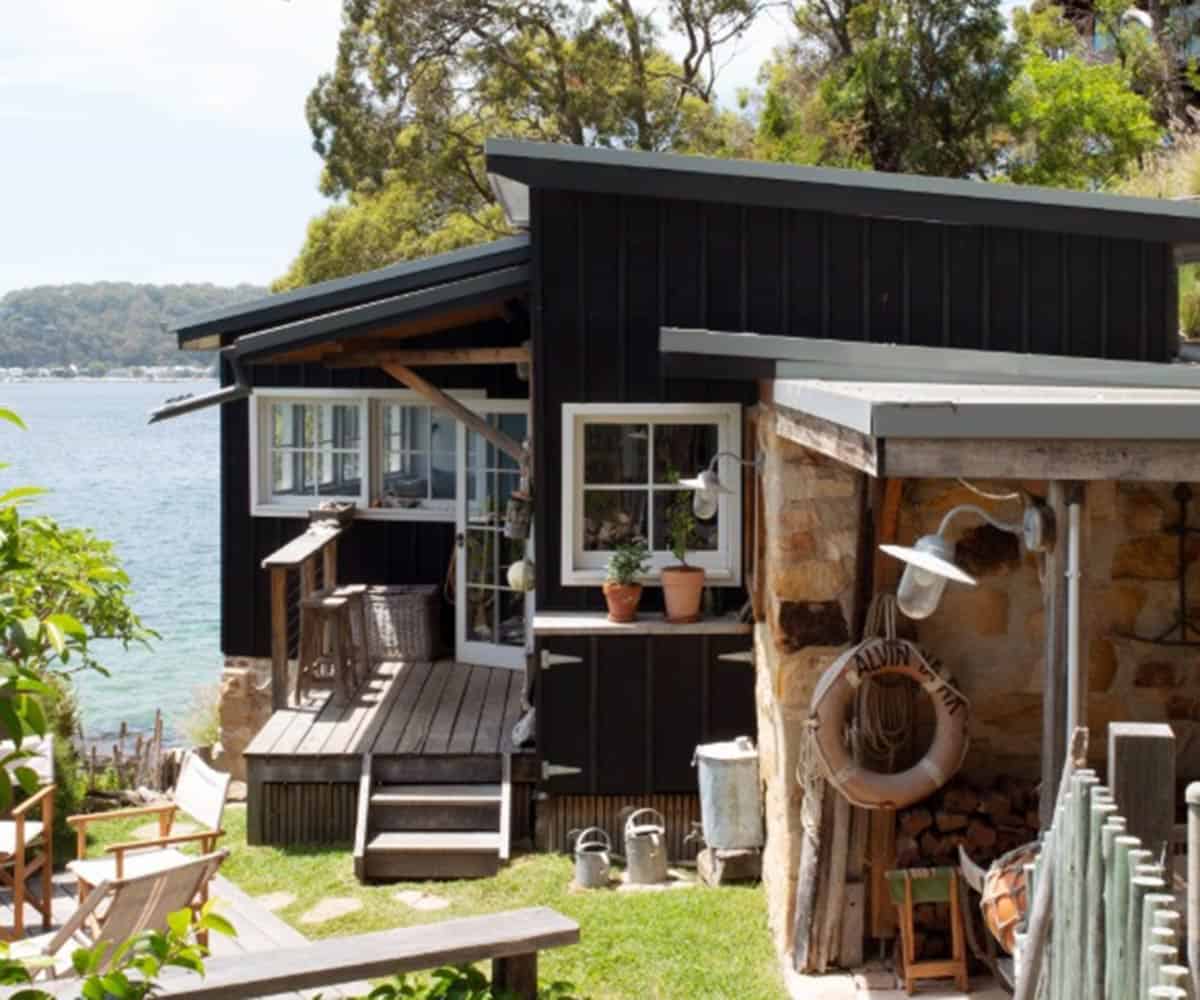 This cute little Australian cottage Airbnb, known as The Little Black Shack, is located in Sydney, Australia. It features original timber and sandstone construction and sits at the waters edge of Mackerel Beach. It's been masterfully restored and turned into a sort of secluded beach/bush/couples hideaway. If rustic themes are your thing, then prepare to be charmed. Getting there is half the fun too. You have to board a ferry to the island, then take a short hike up a walking track from the beach to access the Airbnb. Once settled, you can snorkel or just enjoy the view from the beach (the property sits on a secluded section of the island). Explore the nearby National Park and find ancient aboriginal carvings, incredible lookouts and the Basin Lagoon. You might even spy a wallaby or two. It's what makes this luxury Airbnb so spectacular.
20. Villa Islander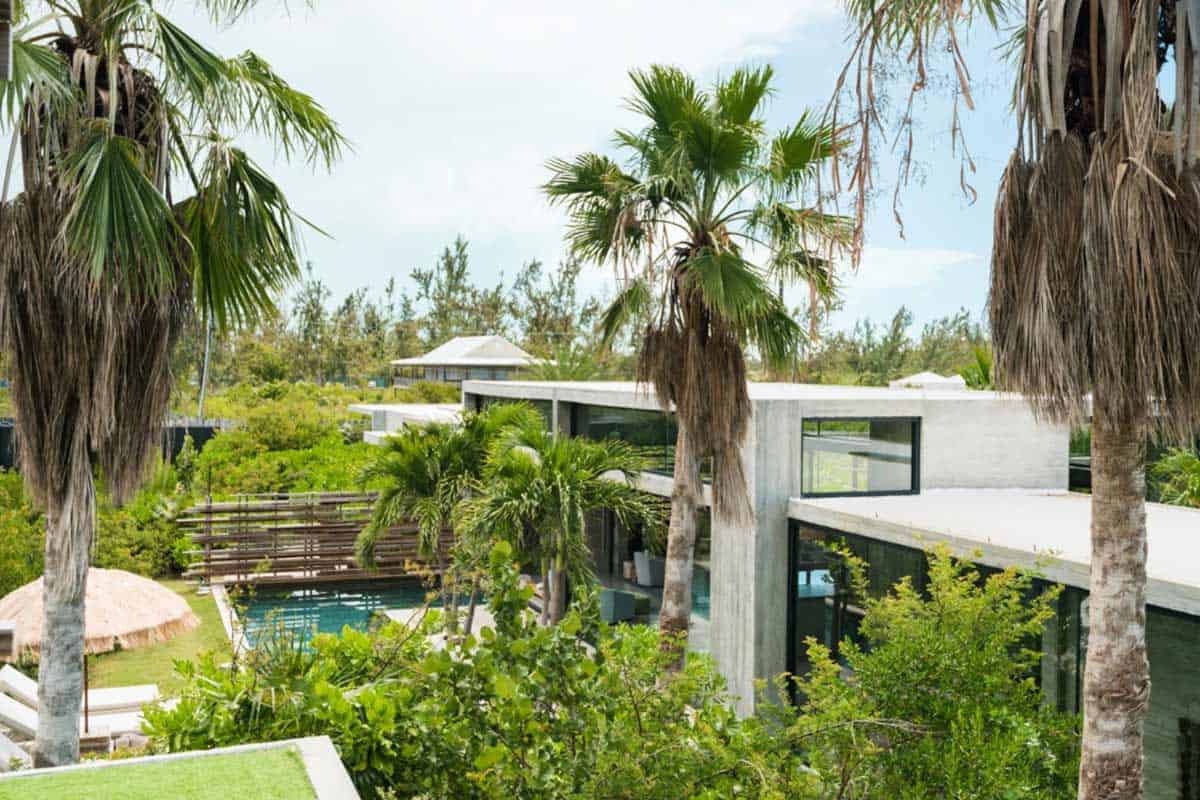 Want to explore Grace Bay Beach to find bottlenose dolphins or wander around princess Alexandra National Park? Well, book this tropical brutalist luxury Airbnb in the Turks and Caicos islands. The price tag is steep (almost $2000 per night), but you get four bedrooms with king size beds and 4 1/2 baths. Plus, the modern architecture is amazing.  The slat walls around the pool are echoed in the patio canopy on the back porch. Modern curvy chaises lounges can be found indoors juxtaposed against traditional wooden carvings. There's even a rooftop terrace offering spectacular views of the ocean. What are you waiting for?
19. Architectural Wonder in the Woods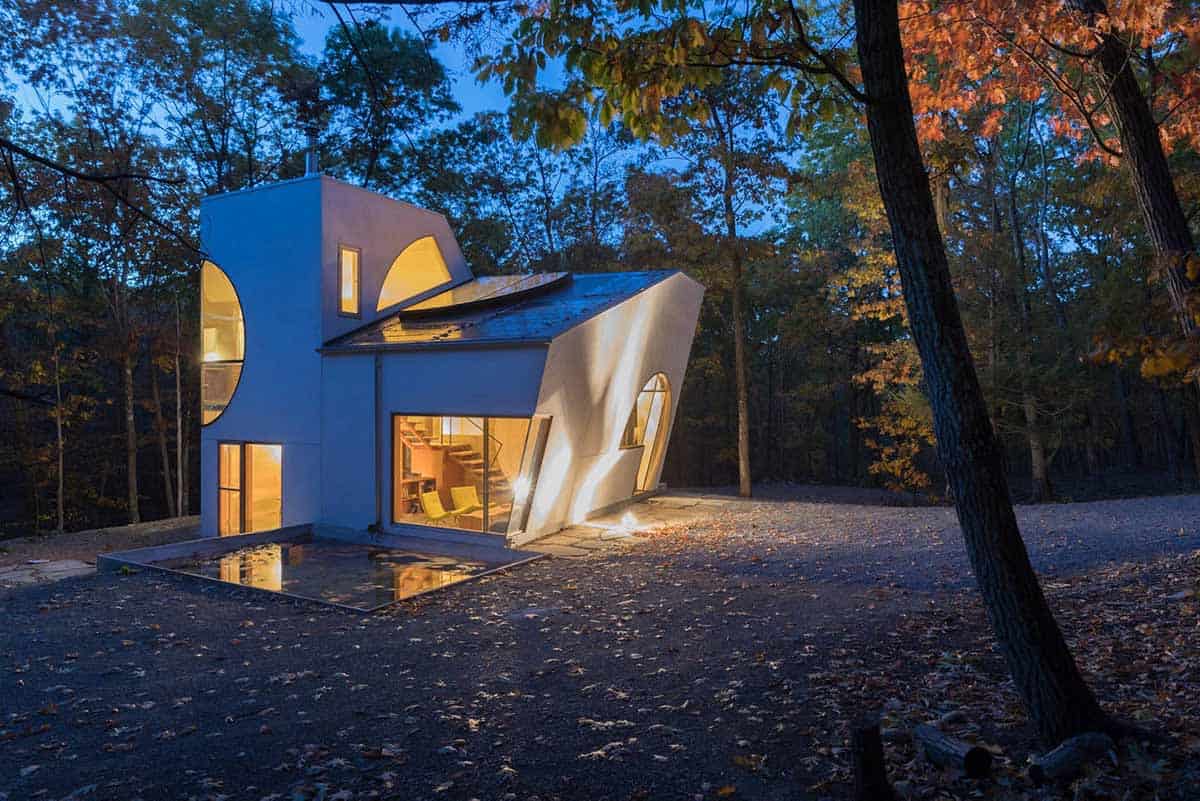 No, you haven't wandered into Frank Loyd Wright's secret lair. This is just a luxury four bed two bath Airbnb in Rhinebeck, United Kingdom. It's described as an eco-friendly retreat and features a stunning geometric, architectural master design. It sits on 30 carefully preserved acres and is minutes from everything Hudson Valley and Rhinebeck have to offer. And, while the outside is amazing, the inside is the true showstopper. All of the naturally finished wood creates a soothing, relaxing environment. The full glass corner window offer spectacular views of the forest to create a perfect reading nook. There are curved wood platforms and steps throughout. Enticing, serene and elegant, no wonder it makes the list!
18. Entire Apartment In Patong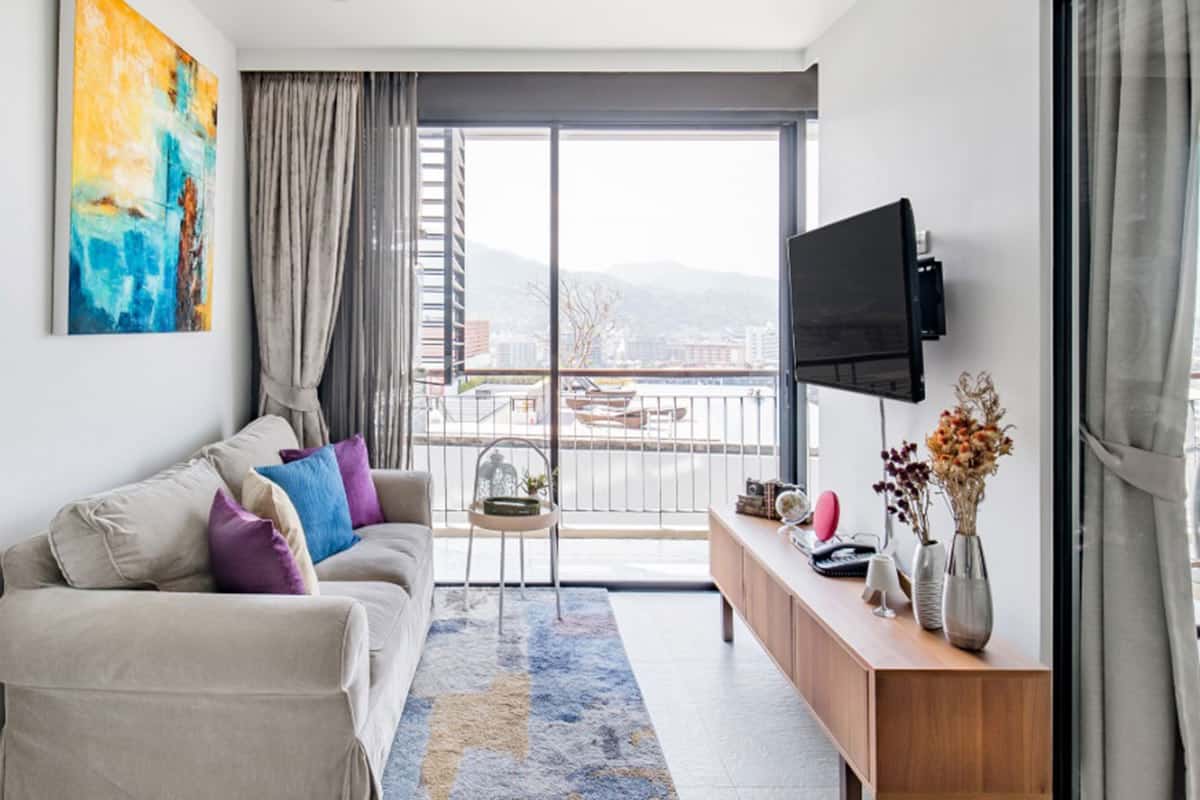 This hilltop condominium Airbnb in Phuket, Thailand offers endless ocean views and beautiful surrounding landscape. Watch the city below inspired mountains in the distance as you soak up and expanse of sky, see in city. It's easy to do too because this condominium has glass walls. The inside is minimalist white, which pairs well with the Accessories offering pops of color. Guess Ken also endorsed and shared amenities like the rooftop infinity pool, second-floor garden and Jim. Also, it's important to note this Airbnb sits on a hillside with a 14% slope. This means it's best to take the sidewalk steps for navigating the terrain and less you are feeling adventurous. Once you make it to the bottom, enjoy everything the resort town of Potunk has to offer.
17. Entire Villa In Ubud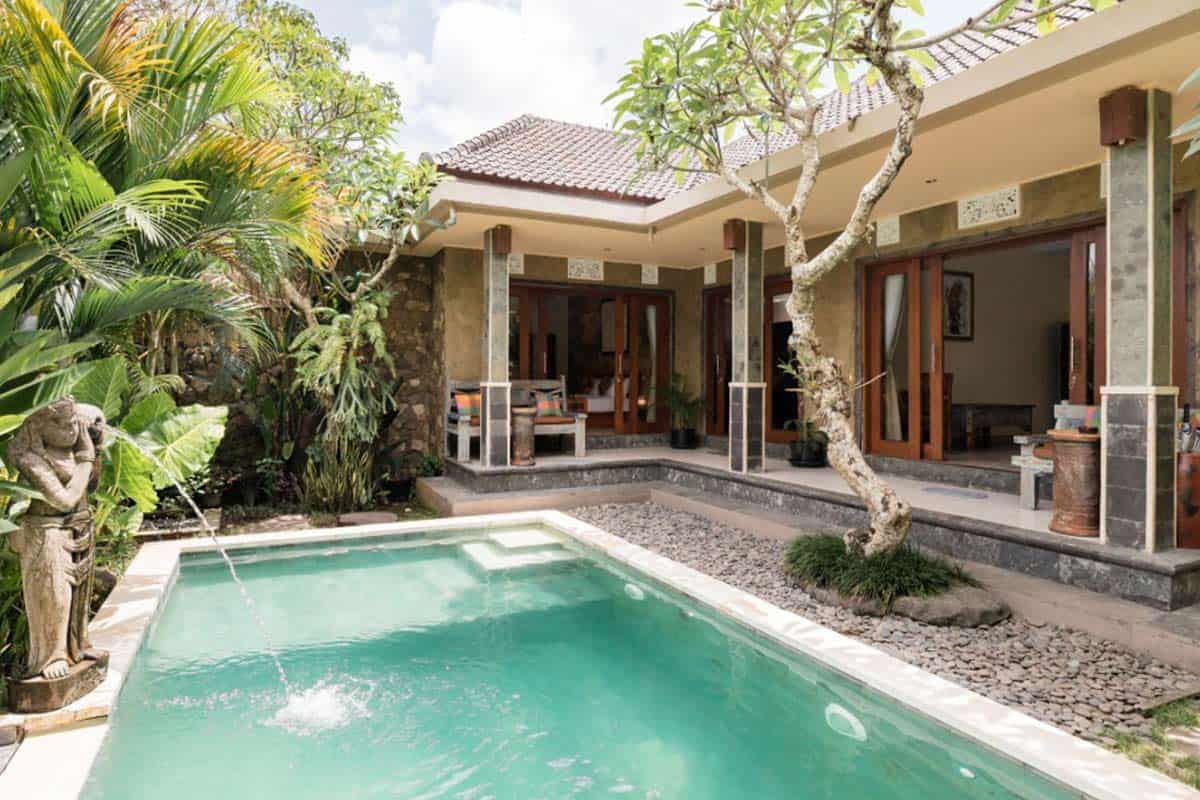 Here's another piece for via hideaway in the center of UBUD. It's a two bed two bath Airbnb featuring a freestanding tub and fountain fed pool in the backyard. There's a tropical garden overlooking palm trees and a rice field owned by the host family. Inside you can find gorgeous interior design, and modern amenities like rain shower heads In the bathroom. Of course, this is Bali so we would expect nothing less. If you want to explore simply stretch her legs and find yourself in the center of UBUD's shopping district with everything you could want or need. Of course, you can also hop on a scooter or take an Uber and be at the very heart of the city in less than 10 minutes.
16. The House at Bask & Stow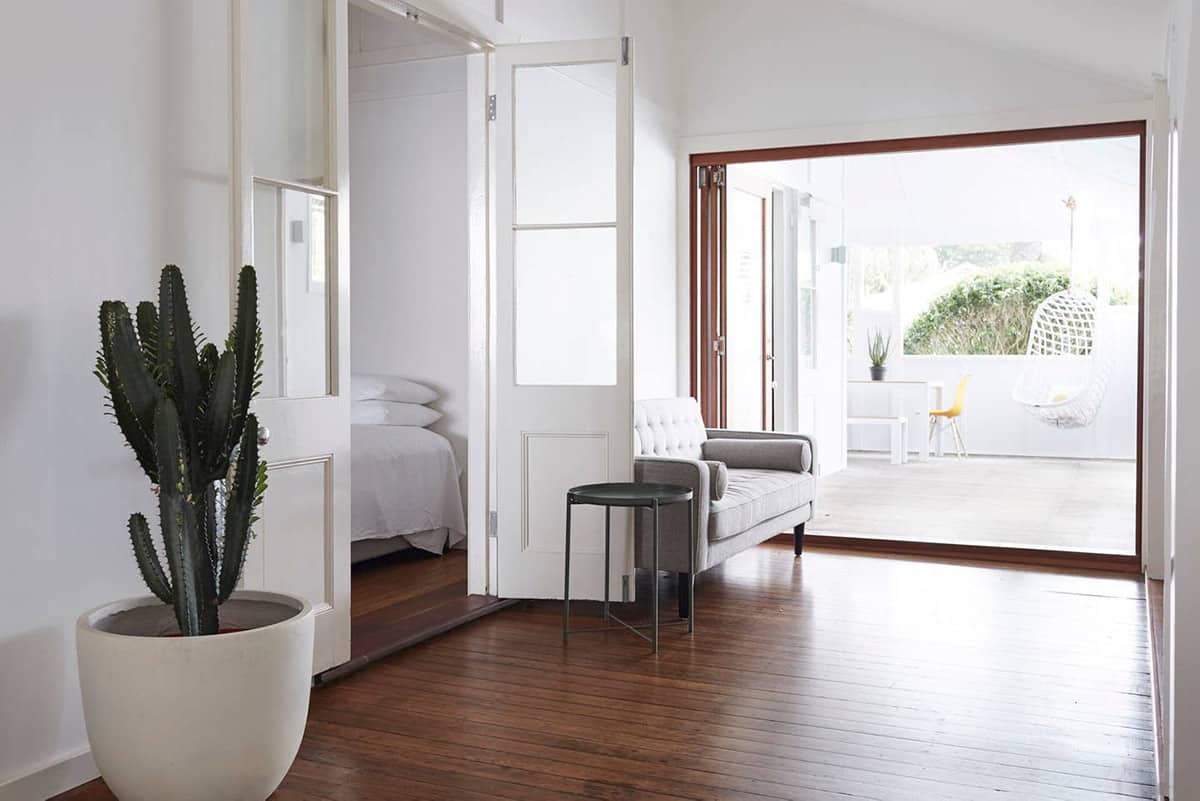 OK, so what kind of fancy name is this… The house and bask in Stowe? Well, it happens to be a luxury Airbnb located in Byron Bay, Australia. The three bedroom, 2 1/2 bath wonder is an original federation cottage. It's been painstakingly restored to feature minimalist design and is an architectural wonder. For instants, original architectural details and hardwood timbers were kept during the renovation and a club foot tub and small garden were Added to offer indulgence and relaxation. You can spend your whole stay here doing nothing but enjoying the space, or take a 10 minute walk to visit Clarkes Beach or the main town. Several guest say this Airbnb has become their new home away from home, and judging from the picture, we can't blame them.
15. Beachfront Apartment in Malibu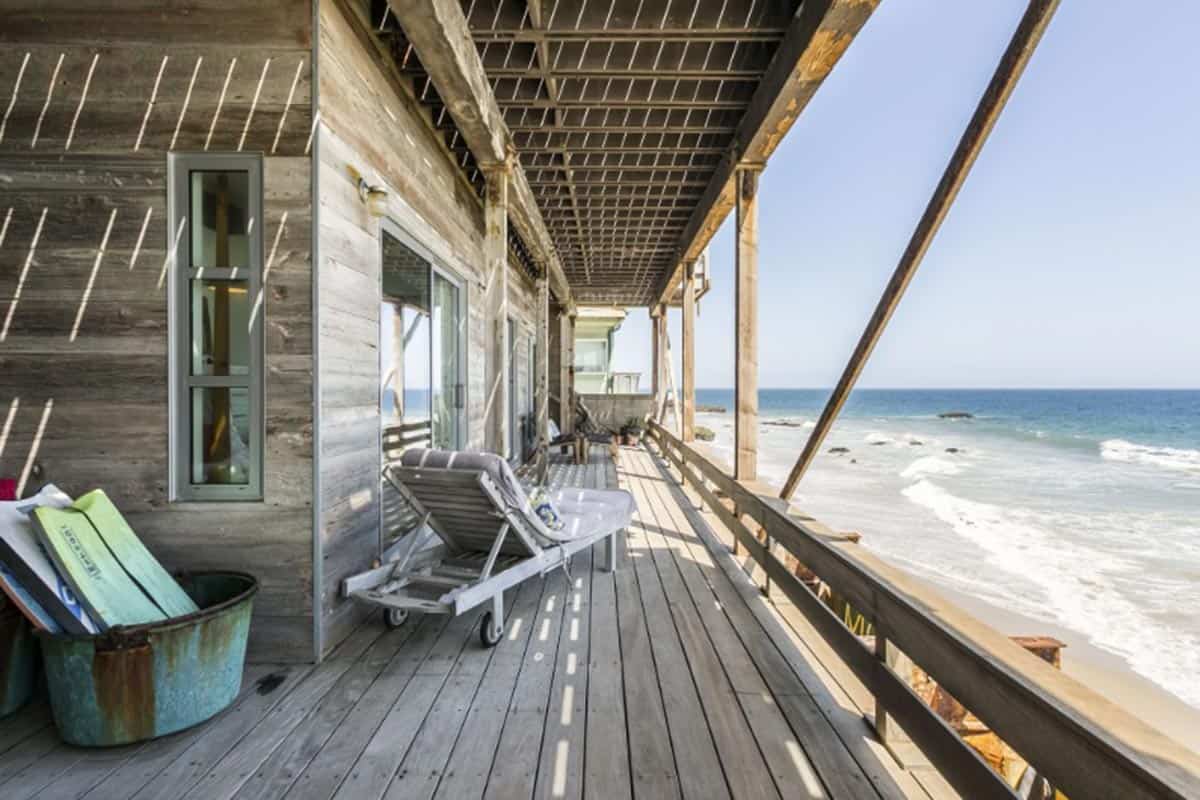 If you're looking for a rustic romantic Malibu beach front apartment with a somewhat affordable price tag of $400 per night, look no further than this luxury Aer be and B. You won't be disappointed either. Conda Nast traveler named this is one of the top seven Airbnb's in LA. So, with that said, what's stopping you from booking this one bedroom one bath romantic getaway? Department has one of the most spectacular views of the beach because it sits right on the sand and surf. It's in Malibu, but sits just behind tuna Canyon Park so it's away from all of the silly tourist areas. As such, you can s t a r g a z e at night, stroll along the beach or enjoy one of the many restaurants that sit right on the water. Then, you will check your calendar and book this one again for your next vacation. It's just that spectacular!
14. Entire Chalet In Denpasar
Looking for a 19 century teak house talked among a wild, gorgeous rain forest? Well, this DNP a SAR chalet is the answer. It's a one bed one bath structure that invite you to view spectacular sunsets and volcanoes while roaming around the lush grounds of the rain forest. The teak house offers an outdoor soaking tub, a porch for reading your favorite book or sipping tea And a king size bed for getting more than adequate rest at night. This is one of the best Valley has to offer and is the perfect mix of just describe their stay as feeling like you are really in the middle of the jungle. There are reports of hearing roosters and frogs every night So come ready to hear an evening serenade!
13. Modern Solar Home South of Marfa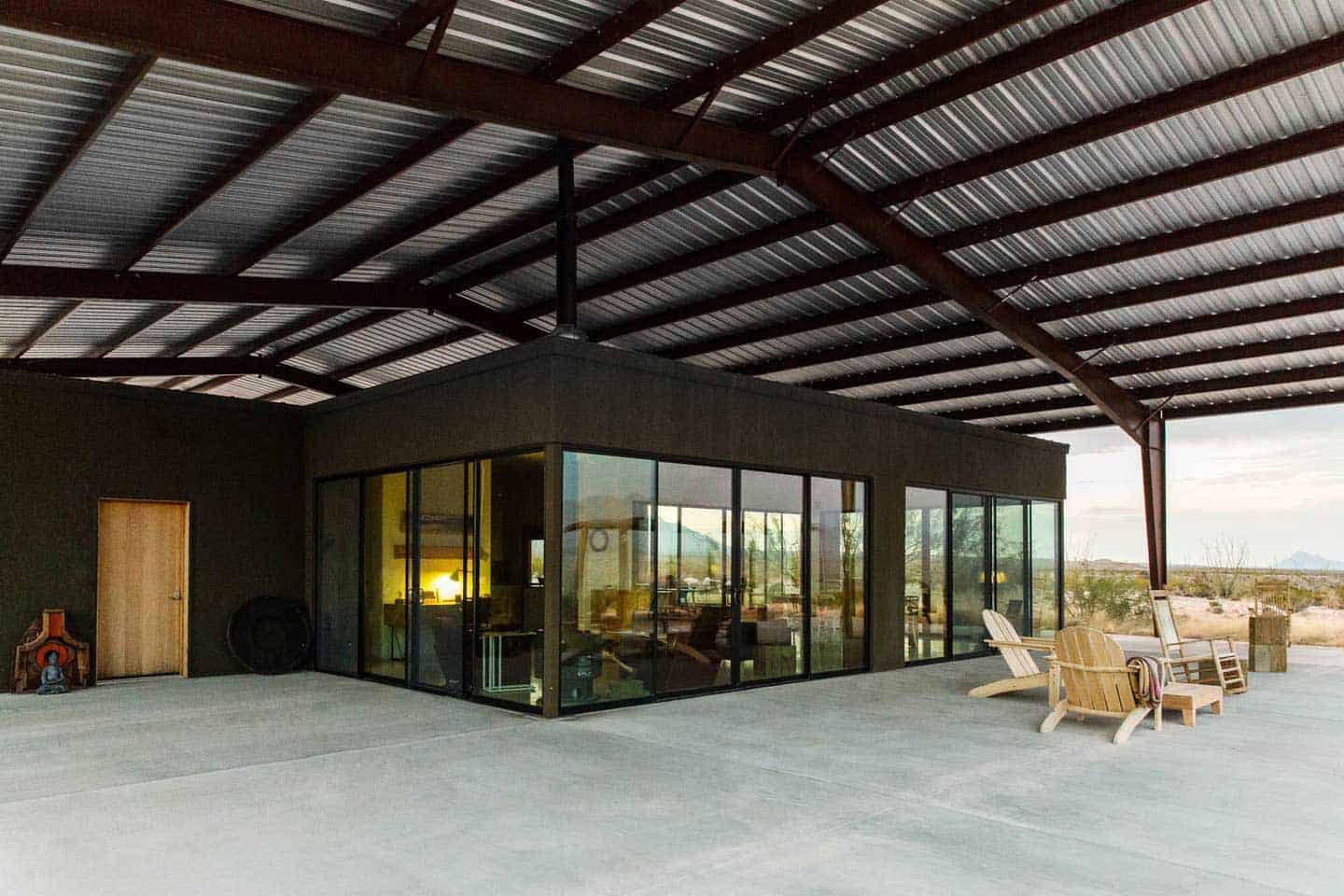 They say everything is bigger in Texas, but that's not necessarily true in this case. However, everything definitely is better. Check out this two bedroom three bath modern solar home just south of Martha. it features a cooks kitchen so all you have to do is bring your own groceries. After fueling up with Emile, enjoy some hiking or an incredible drive across pinto Canyon Road. This Modern solar home features a wood-burning stove and sits on 1000 acres. The luxury Airbnb sits on top of the mountain offering views of the property in any direction. Oh yeah, and we need to mention you can roll the big TV outside for night time viewing. Watch the stars, elk, bighorn sheep, mule deer and The big game or from the back patio.
12. Bubble House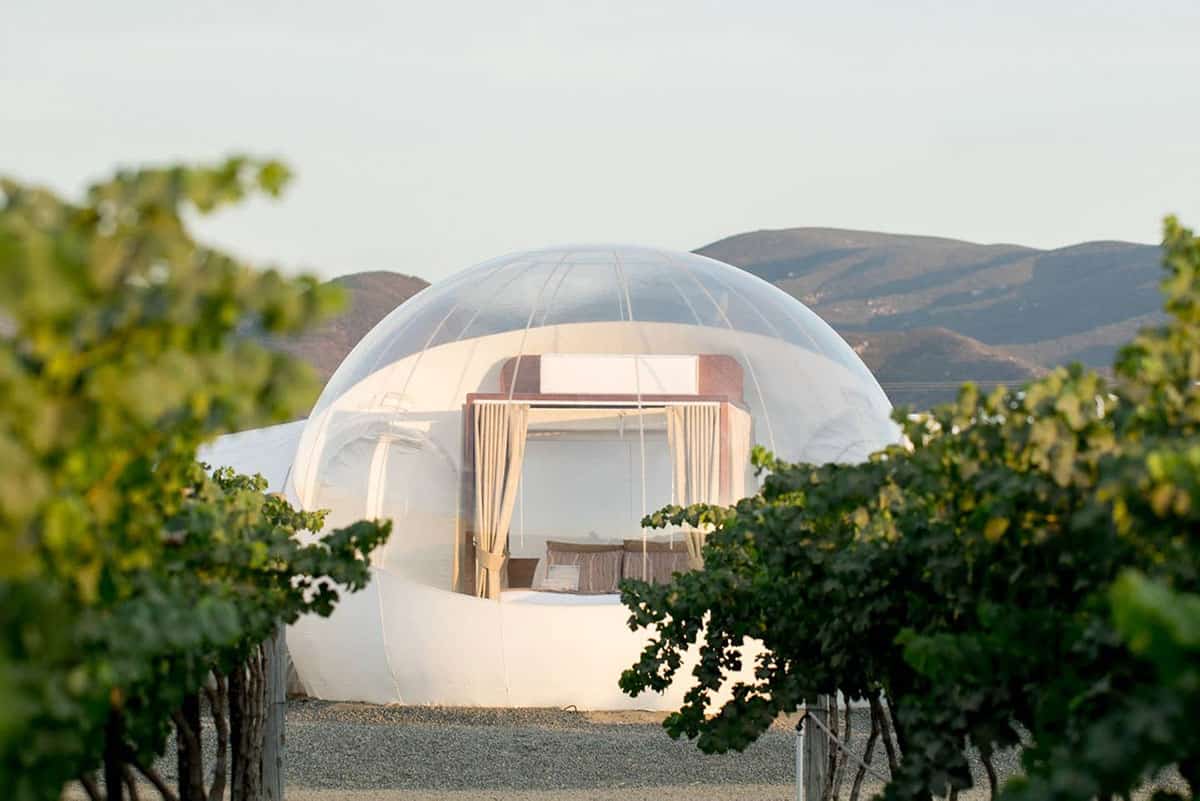 Yep, this is a Bubble house, commonly known as a bubble sweet. It's a one bed one bath wonder located in Mexico's famous wine country, Guadalupe. However, they also have bubble suites in nearby Baja, California and your location will only be confirmed after booking. However, once inside, prepare for an experience like no other. Since the bubbles tend to get hot during the day the staff cover them, and they are equipped with air conditioning. At night, you can take the covering off and have an unobstructed view of the sky overhead. This is first rate Glamping and after one visit you will be sure to come back for more. Enjoy the surrounding wineries and waterfalls During your stay. These luxury Bubble Airbnb rooms are a true one-of-a-kind experience!
11. Entire Guesthouse In Maidstone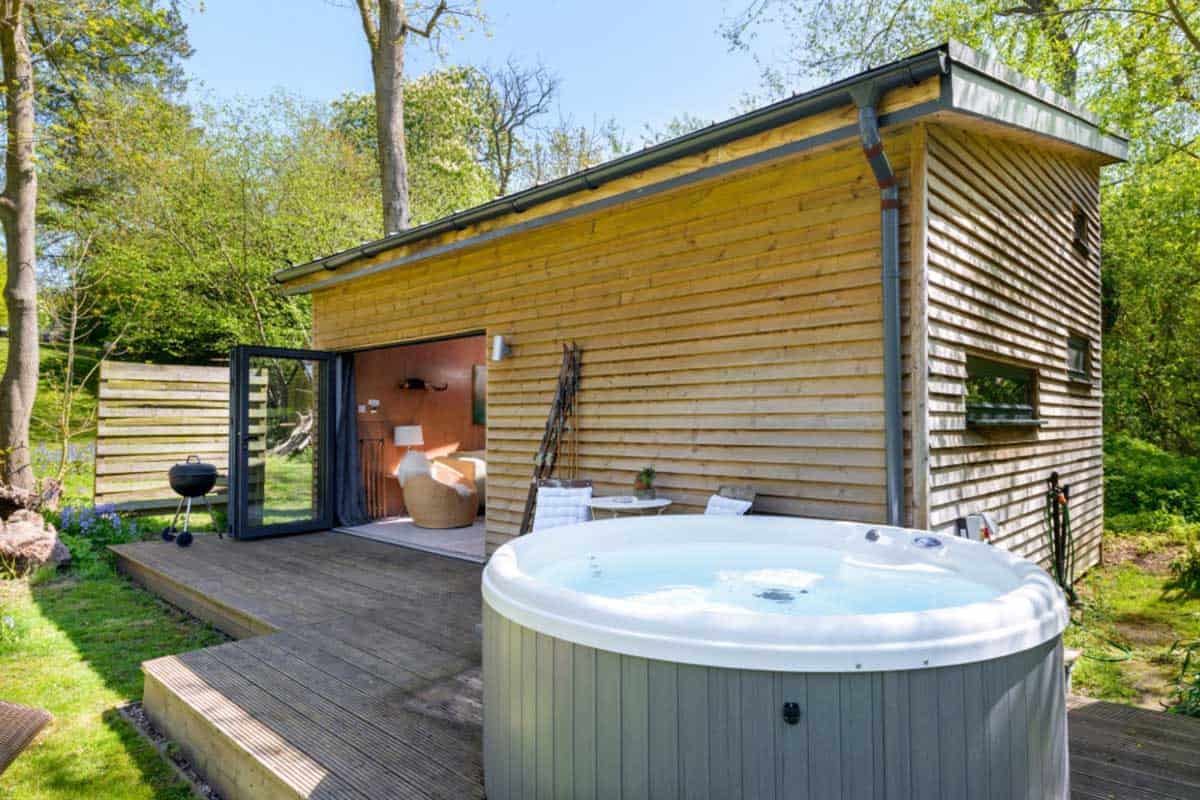 Sometimes you just need an entire guest house to yourself. When you do, book this quirky countryside lodge with an outdoor hot tub. It's a one bed one bath romantic getaway featuring and entire glass wall that opens up completely to the outside. Located in Maidstone, UK, the guest house is situated in the medieval village of beer stead. This particular Airbnb offers you the experience to embrace country living and immerse yourself in The surrounding area like a local. Within a few minutes walk you can find a butcher, deli and incredible Gastro pubs. Of course, you could wander around for miles and just enjoy the scenery too. Don't let this amazing Airbnb pass you by if you're looking for an incredible stay in the UK.
10. Tranquil Forest Haven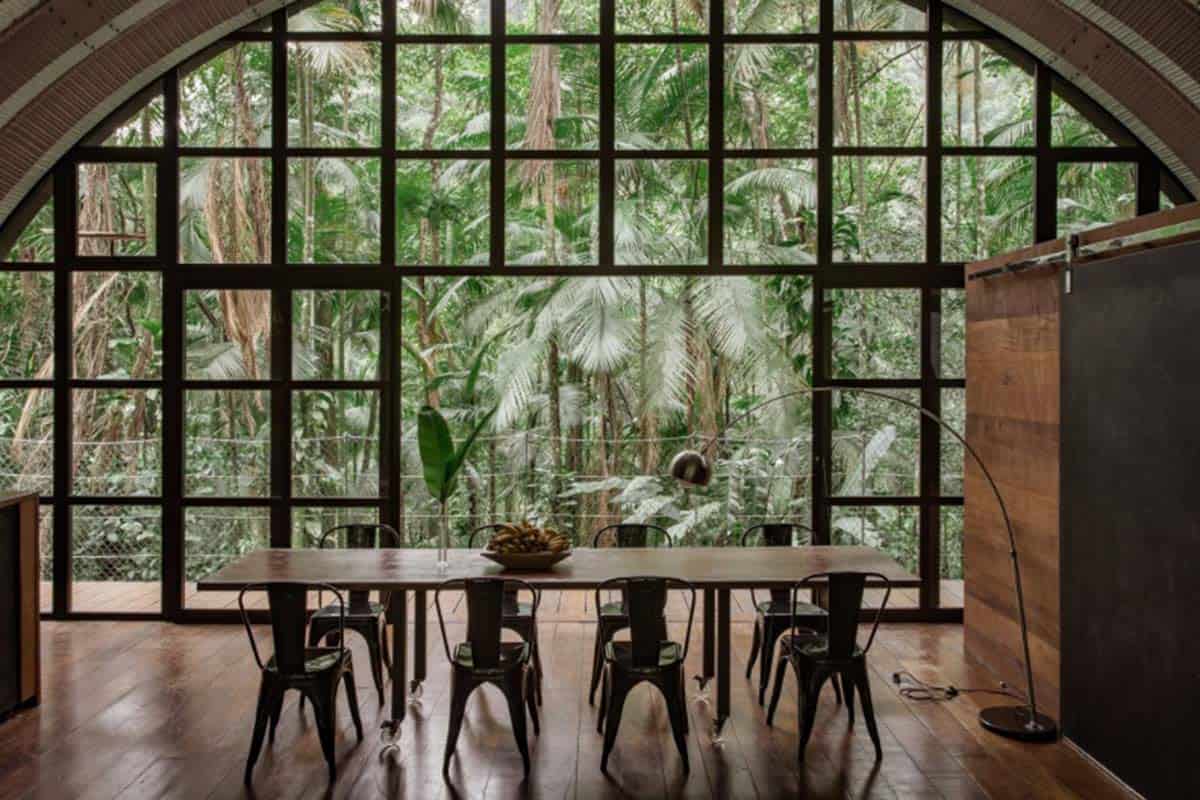 How many Airbnb's offer the chance to swim under a private waterfall? Well, this two bed one bath house in PARATY does. The forest theme home was obviously inspired by the surrounding nature. You can get up close and wildlife too. Guess are invited to pick bananas, look for local monkeys and observe gorgeous blue butterflies on the property. And, while the exterior may just look like a tin metal shell, don't worry, it's by design. The interior will leave you speechless with glass walls at each end, a full kitchen, bathroom and amazing dining room with a spectacular forest view. The property borders Bocaina National Park Which is considered to be one of the most bio diverse ecosystems in the world. Book a stay in this part of Rio de Janeiro, and find out what it means to live in harmony with nature and friends
9. Casa com vista – Praia do Félix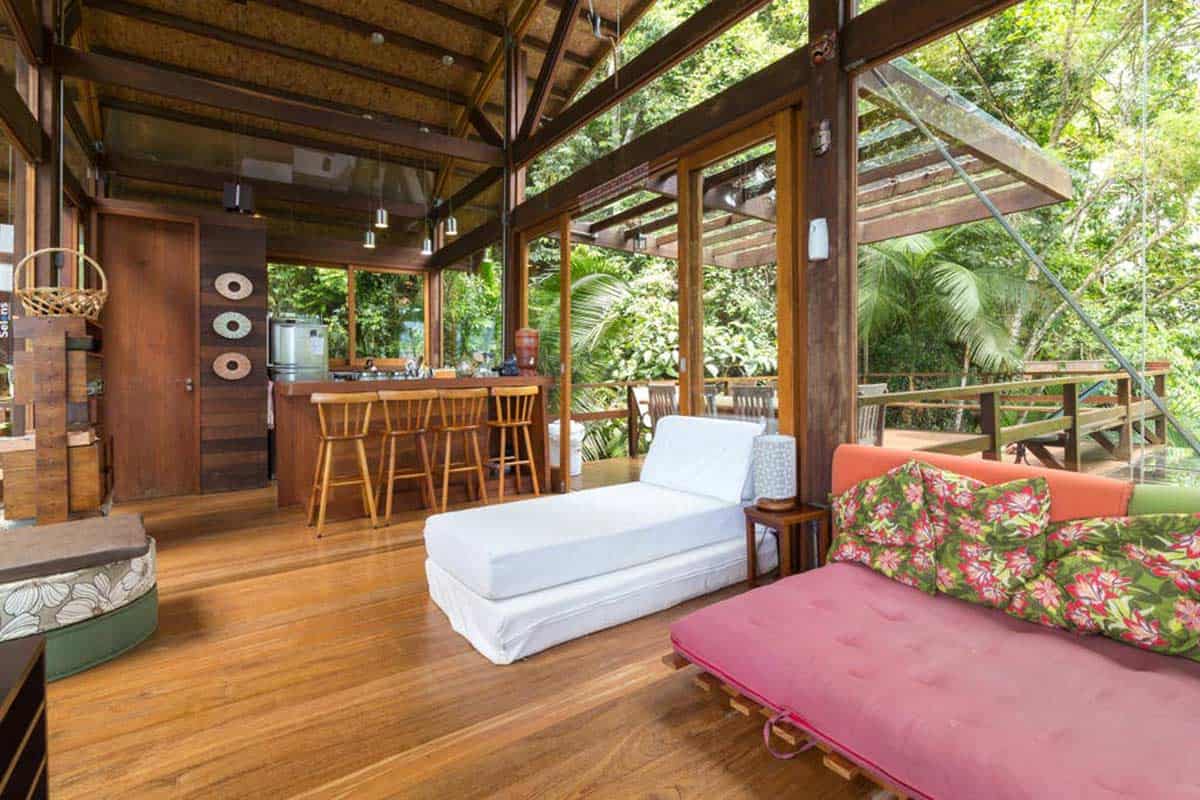 This four bedroom 3 1/2 bath luxury Airbnb is tucked right into the heart of São Paulo, Brazil. Which feature stunning views of the ocean and surrounding mountain landscape. The wood and glass construction make the inside inviting, and give a decidedly open Air filter the entire space. A particular interest is the all glass bedroom Which jets out from the property. It appears as if you were literally hanging over the side of the cliff suspended in mid air. The view from that angle is amazing, just as it is from any other part of this luxury air BNB. Because stay and you won't be disappointed by this tropical, wood and glass retreat. Which jets out from the property. It appears as sif you were literally hanging over the side of the cliff suspended in mid air. The view from that angle is amazing, just as it is from any other part of this luxury Airbnb. Because stay and you won't be disappointed by this tropical, wood and glass retreat.
8. Entire Apartment In Pretoria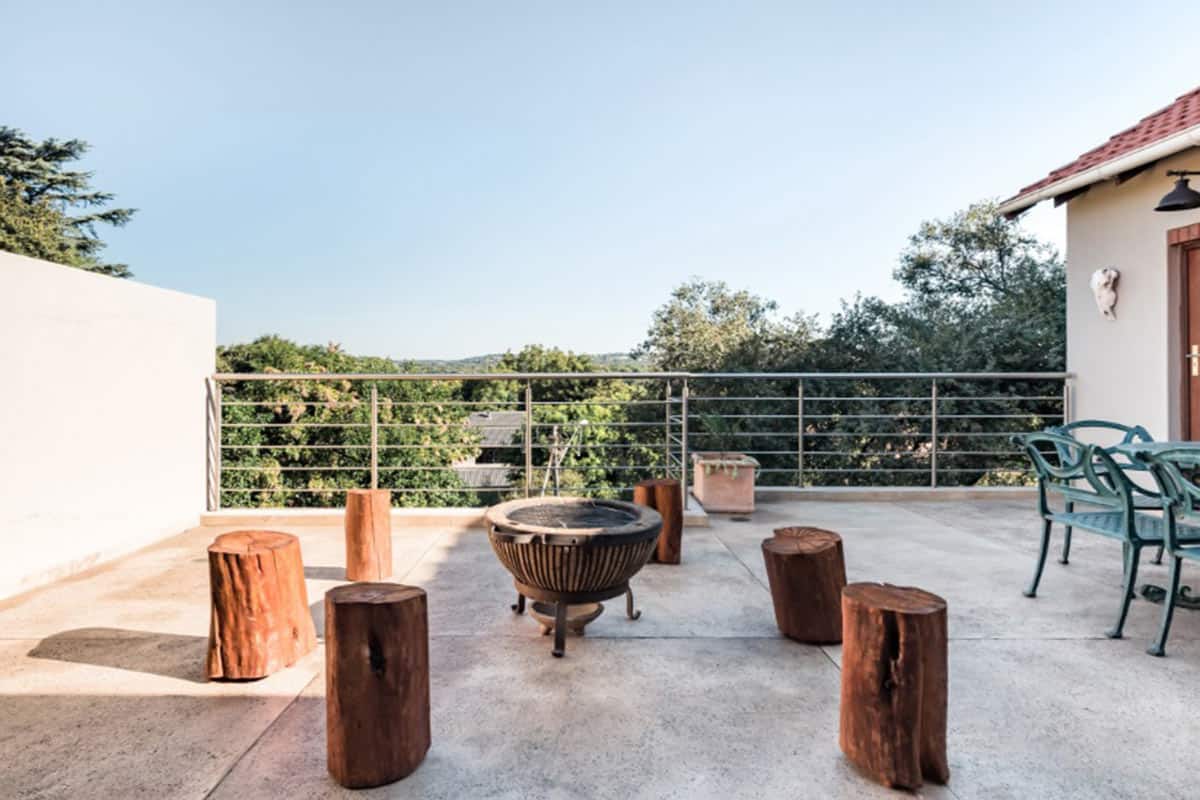 This private apartment in Pretoria will leave you breathless. The three bed one and a half bath luxury Airbnb features private alfresco dining areas so you can have as much South African barbecue with friends and family. You can walk to a nearby grocery stores and theaters. It's one of the jewels of Johannesburg. the Decour is A mix of modern and country rustic chic. The fire pit outside is perfect for warming up on cold nights and the room darkening shades ensure perfect sleep if the party goes too late into the night.
7. Riad in Morocco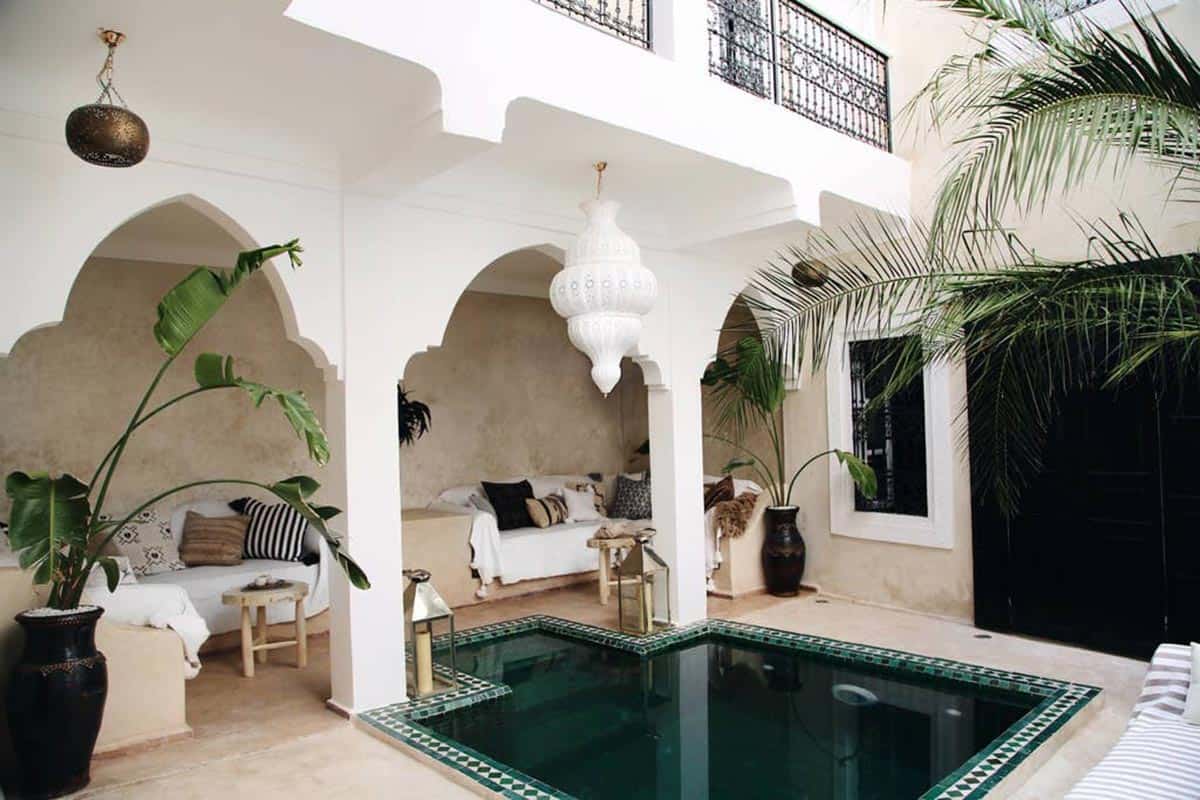 This luxury Airbnb is a Maroc in private Riyadh with pool. The four bedroom five bath hideaway is located in the heart of Medina. If you find yourself visiting Marrakesh, this is your new home away from home. The Decour is this luxury Airbnb is a Maroc in private Riyadh with pool. The four bedroom five bath hideaway is located in the heart of Medina. If you find yourself visiting Marrakesh, this is your new home away from home. It's an eclectic mix of indoor and outdoor living, full of bright colors fused together by architecture and accessories. Yes would love access to a full kitchen, Wi-Fi and AC. Many guest rent this luxury Airbnb out for special occasions like birthdays and anniversaries. For globetrotting vacationers, the space offers everything you could imagine, including a short walk to all of the cafés, restaurants and bars the area is known for.
6. Entire Apartment In Athens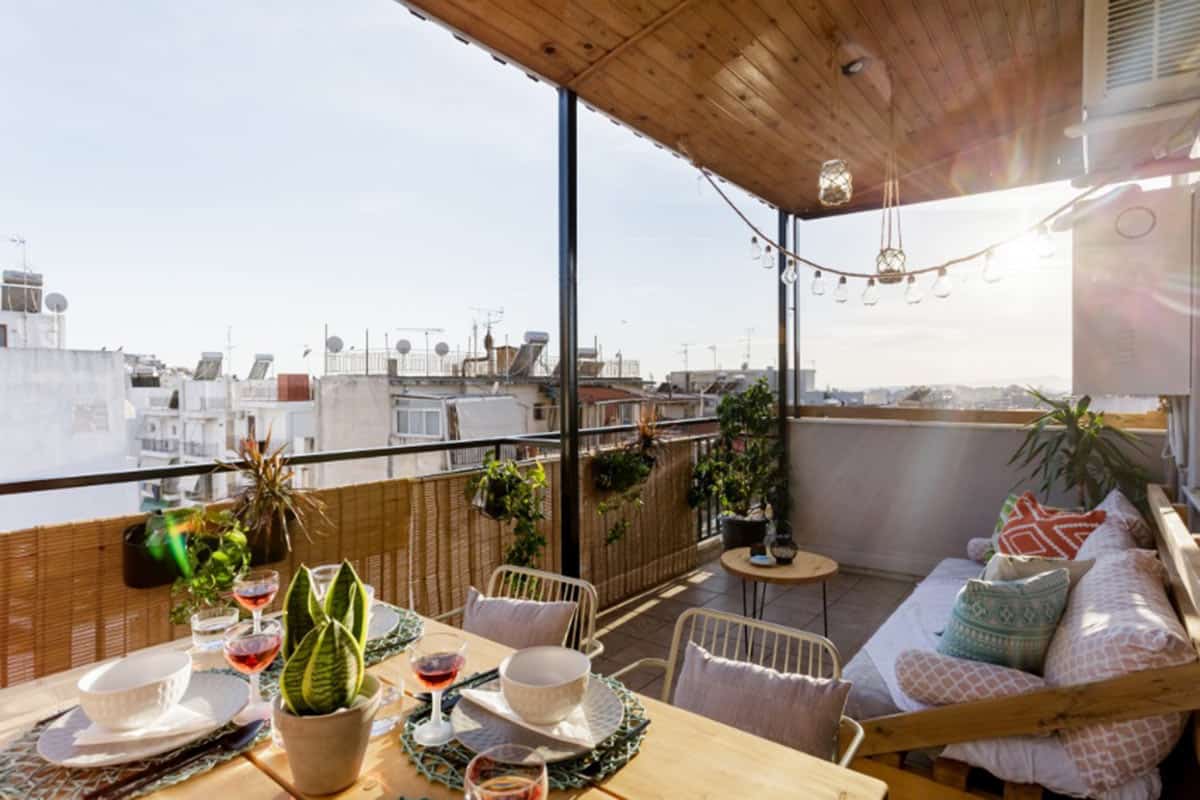 Guess who rent this amazing Airbnb in Athens love having dinner on its shaded balcony. The view is incredible too. You can look out over all of the white neighborhood rooftops ultimately landing on the acropolis. It's cozy too. The one bedroom one bath apartment features white interiors and main fixtures, with subtle pops of color involving natural wood echoed in the bathroom and kitchen. Even better, the laughter strategically located for traversing Athens via foot. Visit all of the local supermarkets, bakeries, pharmacies, local shops, farmers market and park.
5. Sea Cottage on the Water with Waterside Sauna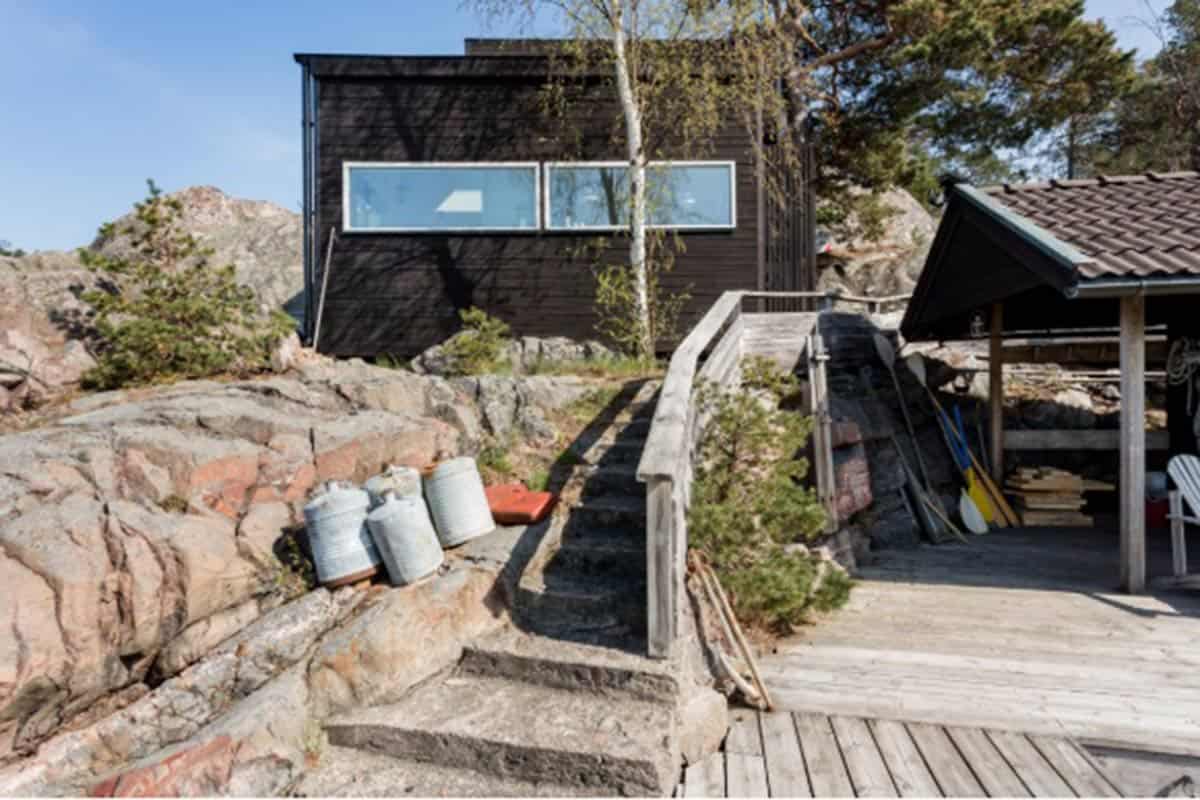 This Hass to be one of the most magical air B&Bs in our list. It's perched right on the edge of a small island located in the Stockholm archipelago. The charming modern wooden house is the perfect wilderness retreat. Guess who stay here love to take a freezing dip in the ocean, then immediately relax in the hot humid comfort of the sauna. The small cottage offers a living room, full kitchen, full bathroom, dining room, bedroom and outdoor space. Shops and restaurants on larger neighboring islands are just a short boat ride away, and if you want to visit Stockholm you can take a 1 1/2 hour ride via bus and ferry to explore the city.
4. Entire Condominium In San Francisco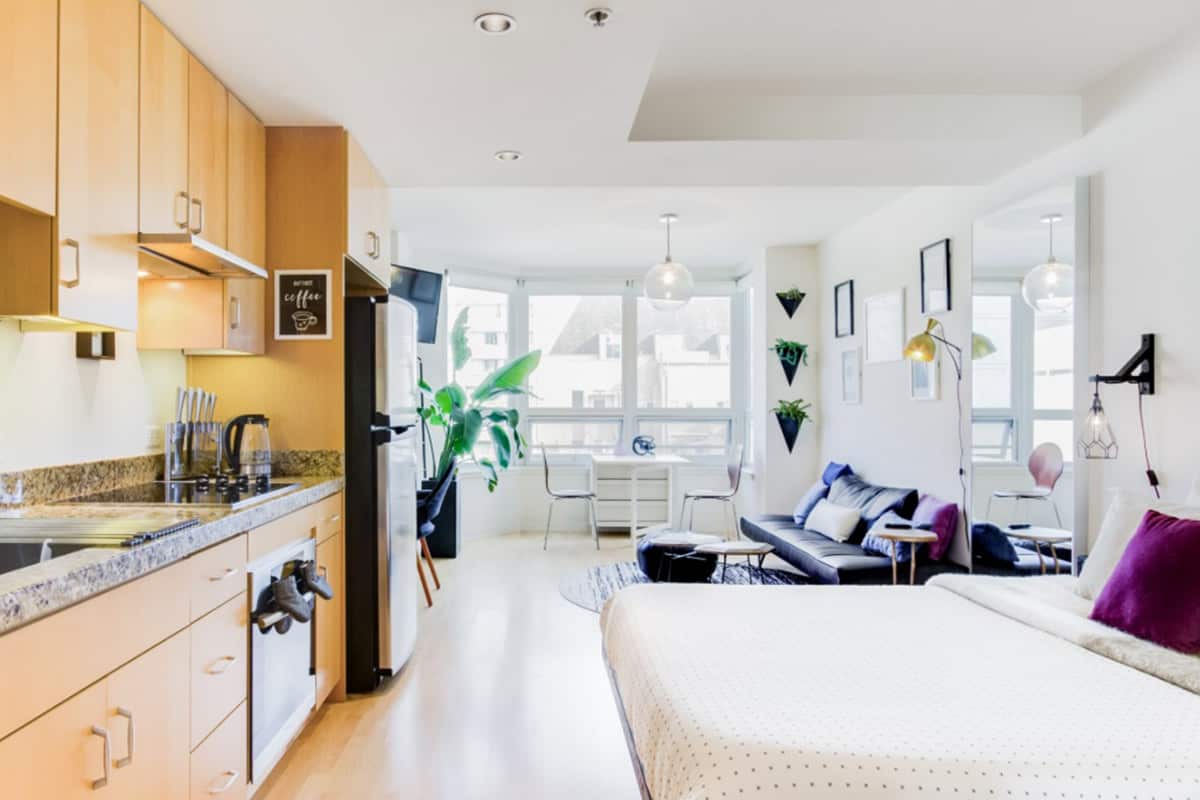 Those looking for the quintessential San Francisco experience will rent this downtown San Francisco studio apartment. The one bed one bath condo sits near the Civic Center and features open concept design. Is the perfect Basecamp for exploring the heart of San Francisco. Make friends and take them back to enjoy amazing 360° views from the rooftop terrace. The view might inspire you to visit the water or the iconic Mission district. Either way, the luxury Airbnb is not one to miss.
3. Jungle Loft Villa with Rice Field Views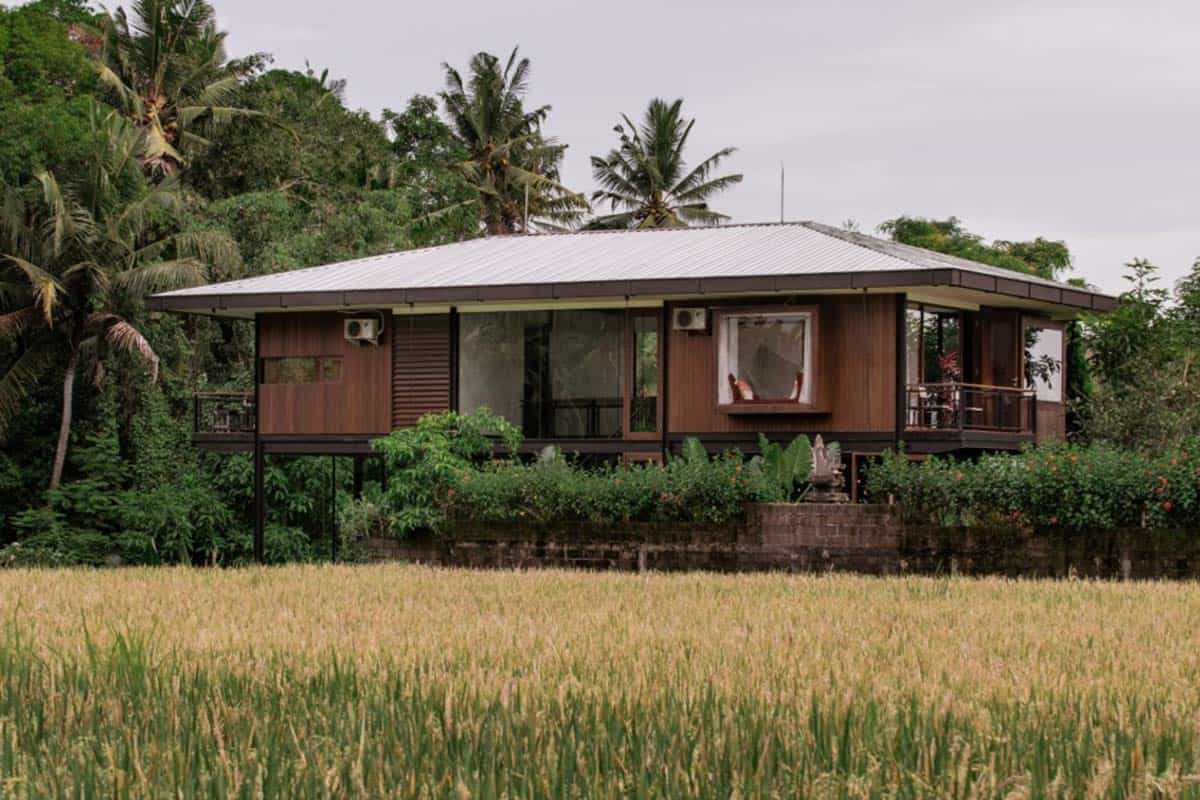 Because when you can stay in a deluxe jungle Latvia next-door to rice fields, why not. This is particularly the case when choosing an Airbnb in Bali. Indonesia has become a vacation hotspot, recently open to all with in the past decade or so thanks to Airbnb's. This three bed two bath modern loft Allows guess to feel like they are truly immersed in a jungle environment. However, convenience and modernity are right hand as this luxury Airbnb features an in-home spa, supersize kitchen, and spacious lounge. There's even an open air deck outback that conveniently backs up to a gorgeous infinity pool.
2. Entire House In Uzès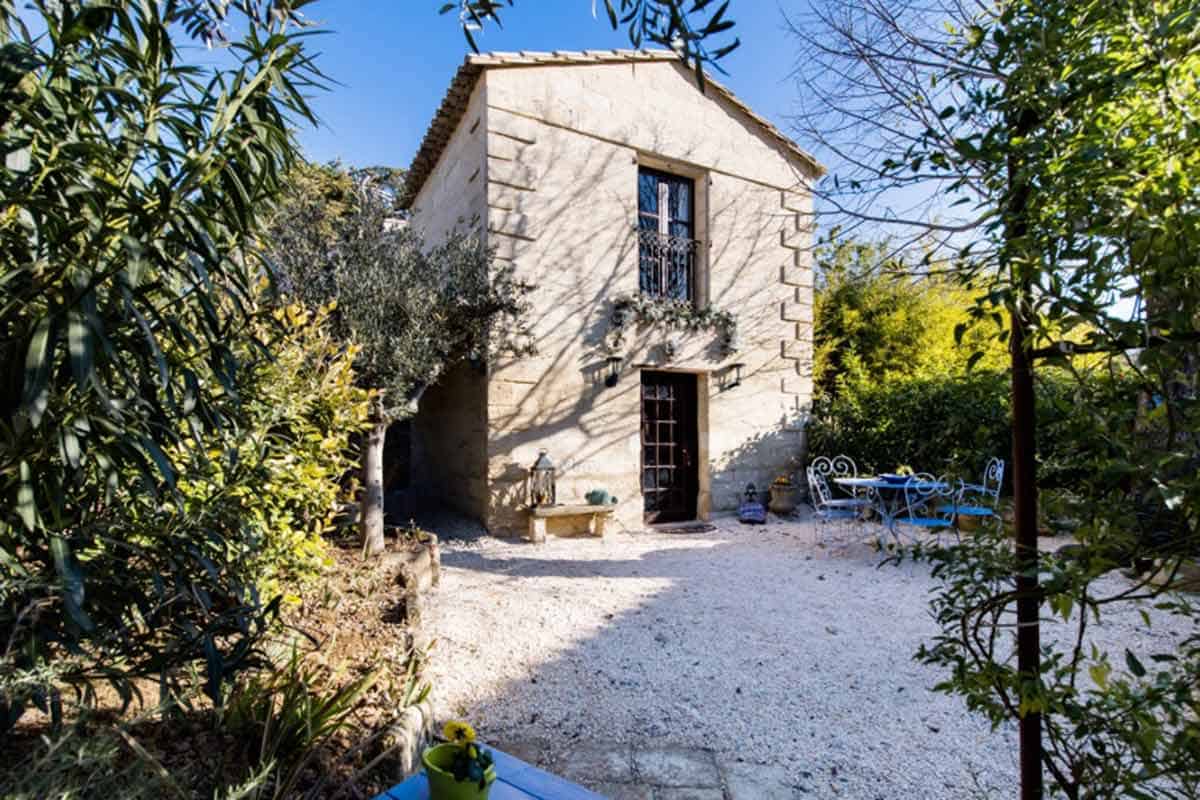 Here's a gorgeous authentic MAZET ox a Thanh nestled in a lush green environment. This part of France is picturesque since it's in between the Pyrenees mountains. Step outside and find one of the biggest markets in the city perfect for choosing the right components to make an amazing French mill. Done outside of Frisco with a table that seats four while enjoying rustic French interiors with a touch of modern flair. The best part about this Airbnb is the host. Monique consistently gets rave reviews and is a handy tour guide as well!
1. Ikal Chit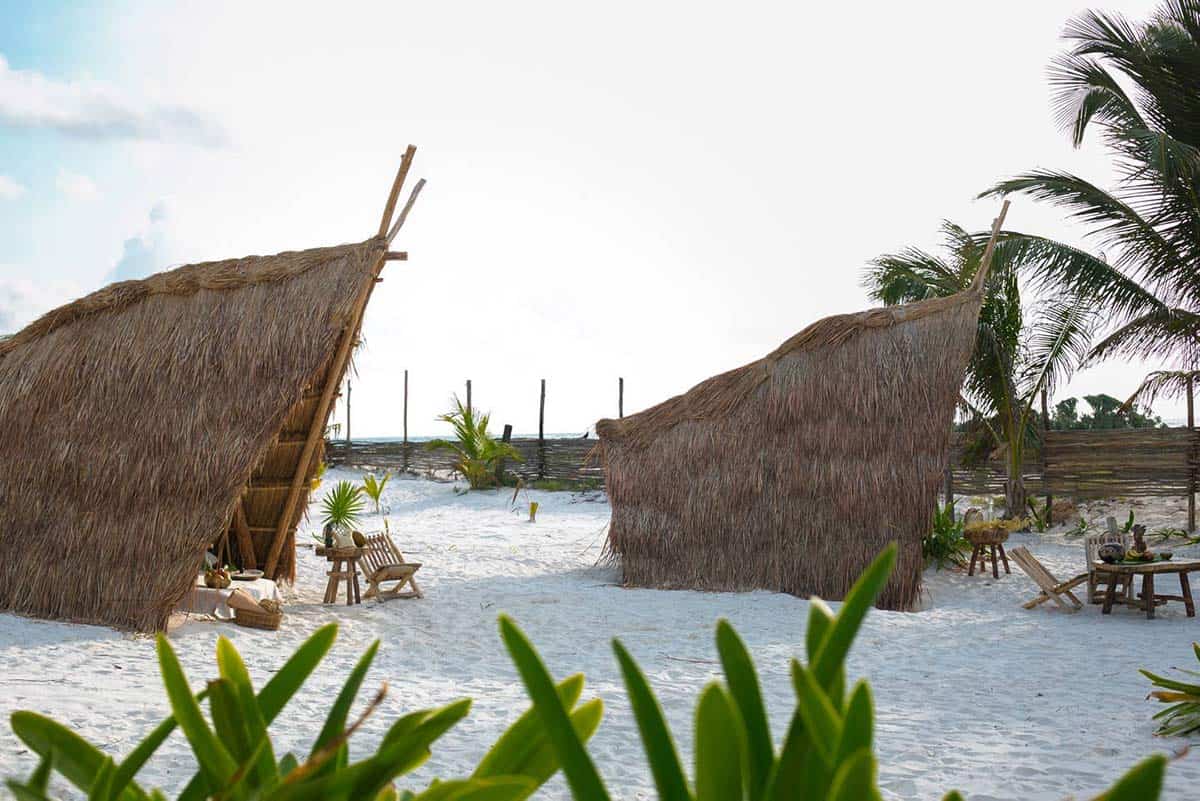 The next time you say you just want to live on a hut in the beach, try out the experience before hand by running this one bed one bath on a beach in Mexico. That's right, it's minimalist Style only evokes the bare essentials. In fact, your house shoes are barefoot since sand is your bedroom floor. So, connect with yourself and luxury, serenity as you relax, unplug and recharge. This is what to loom is known for, serene magical nights. In fact, the national park is located nearby so should you tire of the beach, you can explore all of the parks bounty.