Can This Cummins Turbo Diesel Tow a Shipping Container?
When Dodge Ram decided to put in an optional 6.7 L turbo diesel Cummins® engine, it was for a real good reason. Diesels, in general, produce more torque than their unleaded counterparts and at much lower revolutions per minute. For those who work out in rough environments, every last pound-foot of torque is needed to get cumbersome, bulky loads – like this shipping container – moved. Thankfully, the Cummins turbo diesel isn't just an ordinary engine.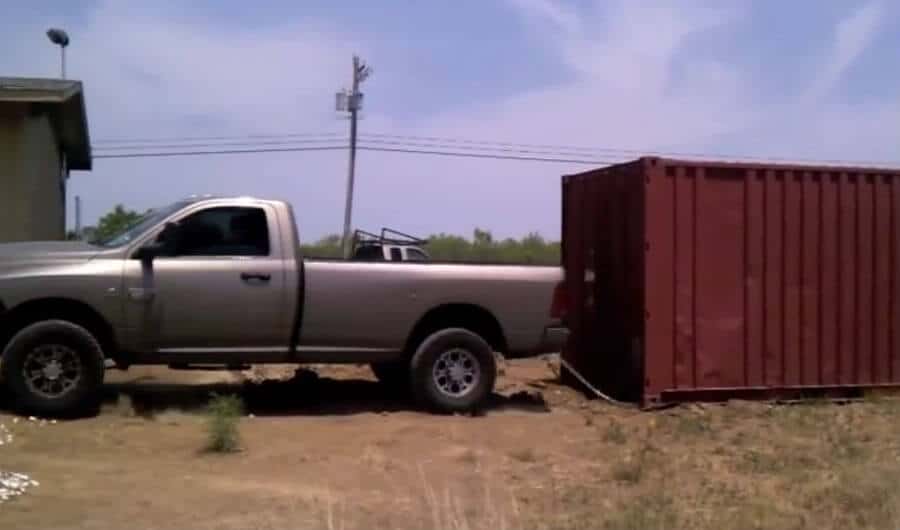 Equipped with a turbo diesel exchange that quickly gets the engine spooled up to its optimum RPM, it's able to go from a dead stop to full force in very little time. While the Dodge Ram 2500 is rated to tow 17,800 lbs – that large number is usually suspended on wheels, not on the ground. Let's take a look under the hood to find out why it works.
Dodge Ram 2500 – Heavy Duty Power in Middle Weight Bouts
When Dodge Ram released its line of 1500s through 3500s, it had a bunch of different capabilities in mind. For the Dodge Ram 2500, being the middle child is something it does quite well. Priced accordingly, it's a middle weight in this family of trucks. However, because it's built upon a larger frame, it can accommodate the larger, heavier engines that the Ram 1500 won't while still staying under the Gross Vehicle Weight Rating which the Ram 3500s surpass.
(READ MORE)
Comparing the Ram 1500 through the 3500 series, here's a look at tow capabilities (2015) with each standard package: