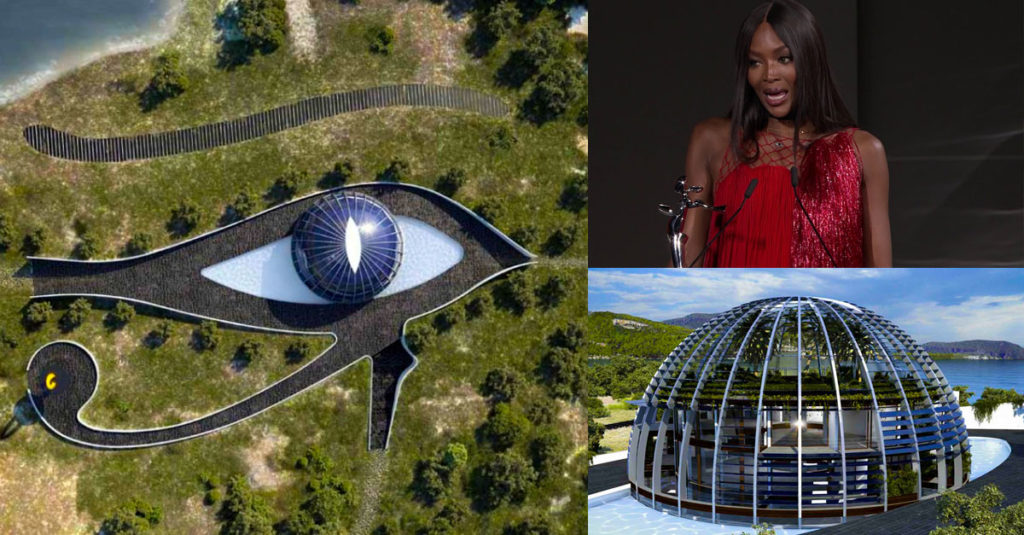 Just some common, everyday, split-level ranch houses; you know, the standard 3 bedroom, 2 bath humble abodes we all are familiar with. Except for the fact that some of these house ARE BIG ENOUGH TO PARK AN AIRPLANE INSIDE. Whew, sorry we yelled there. But we got a little carried away just by seeing this first one. It's John Travolta's and if it says anything about the rest of the homes you're about to see, then get ready to be amazed.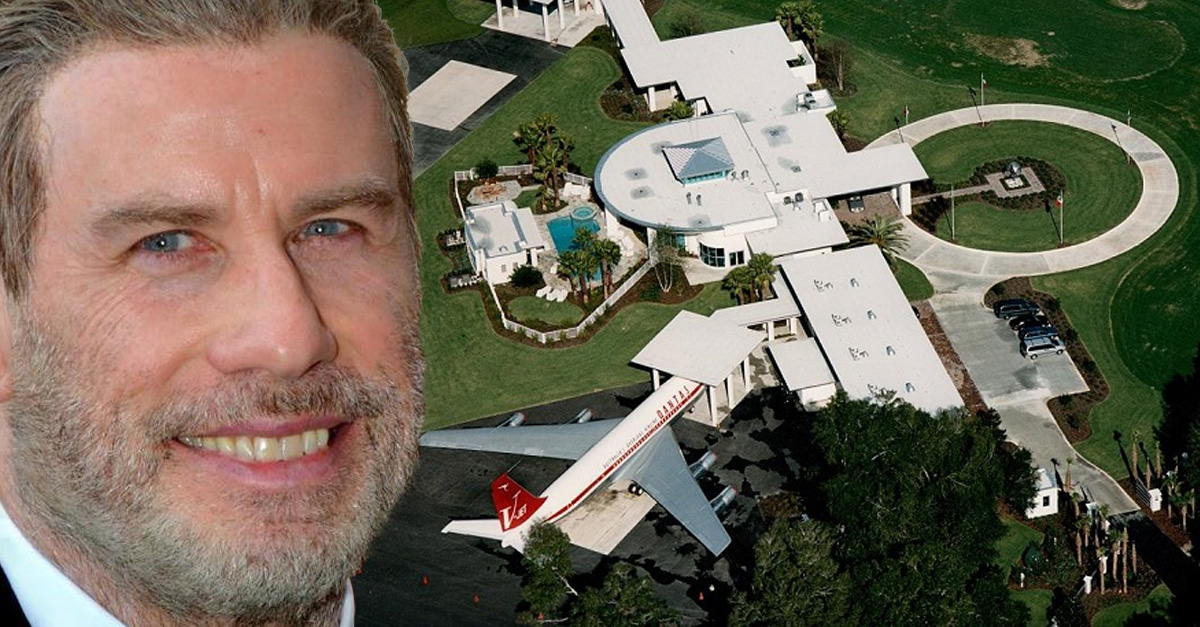 John Travolta
It's hard to imagine what the house looks like from this angle, but you get the idea of the size and complexity. Wrap around driveway, pool, hot tub, massive complex. Name? Jumbolair. That's the name of John Travolta's insane abode – just in case you weren't completely sure of how monstrous it really is in there. Private landing strip. Private plane…the whole works. The certified pilot lives in Florida and obviously loves to get up and go at his leisure. Cost? A cool $3.5 million.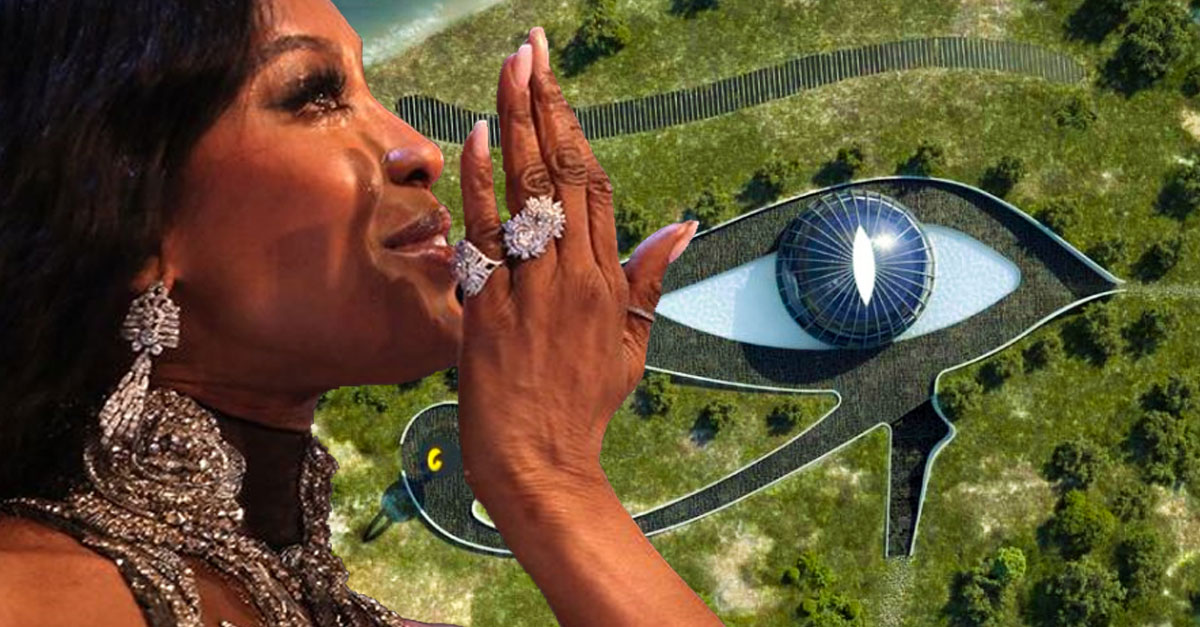 Naomi Cambell
This 'Horus-Eye Eco House' turns heads all over the world for its design and  functionality. Quite the wild place to live, Campbell's house (a gift from Vladislav Doronin, her boyfriend) sits on Cleopatra Island, in Turkey's Gulf of Gökova. Estimated cost is somewhere north of $40 million.
Naomi Cambell
Obviously, she doesn't just have the one fantastical home. This one is in Moscow, much closer to her affairs. This one is referred to as 'Capitol Hill' and costs about $25 million.
Lady Gaga
A casual $23 million Malibu shack…this is where Lady Gaga lays her head. Not too bad!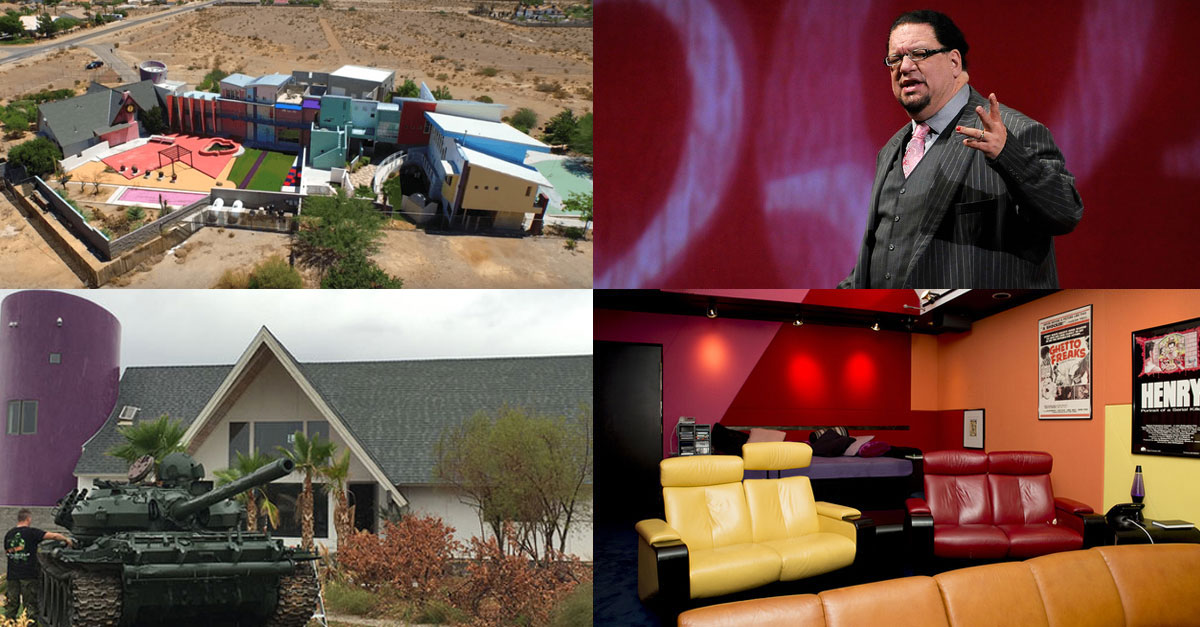 Penn Jillette's The Slammer
Recently let go for just shy of $2 million, Penn Jillette's house sits on 9 acres and was built in 1982.
Jayne Mansfield's Pink Palace
Bought and refurbished with pink paint, the pinkness was everywhere. Exterior, interior, bath tub with hearts…you get the complete picture, we're sure. Surprisingly, this house only cost around $200,000 when purchased originally.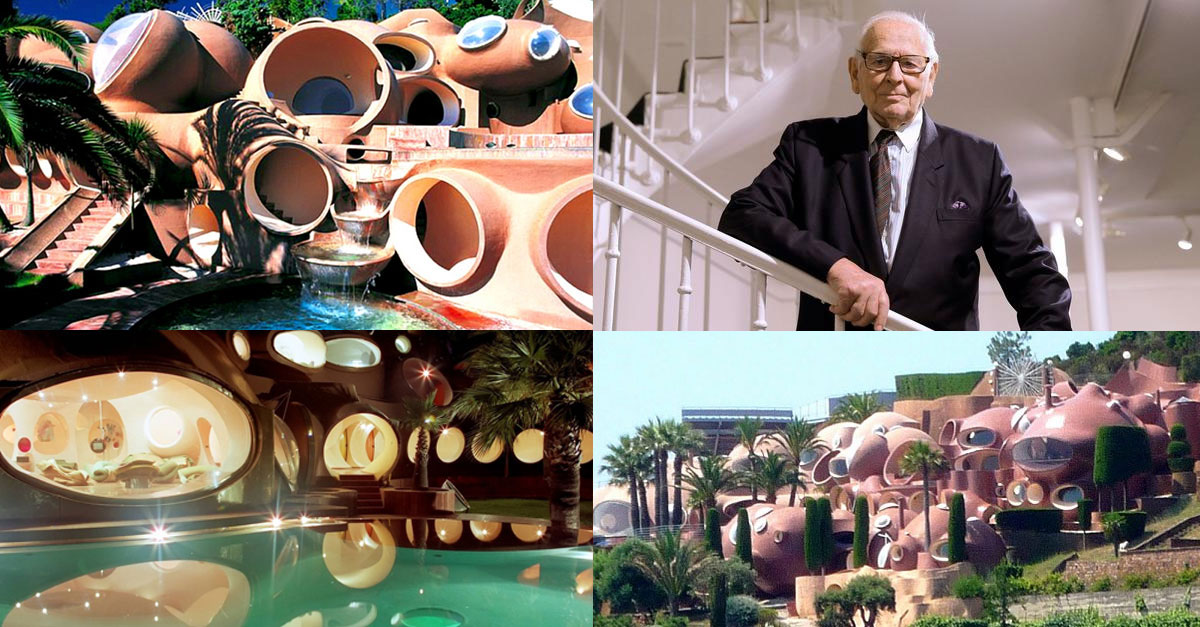 Pierre Cardin
Ah yes, the iconic Bubble Palace in France. It recently hit the market asking for $355 million. In 1989, Pierre Cardin, an Italian-born French fashion designer, became the second owner of the house.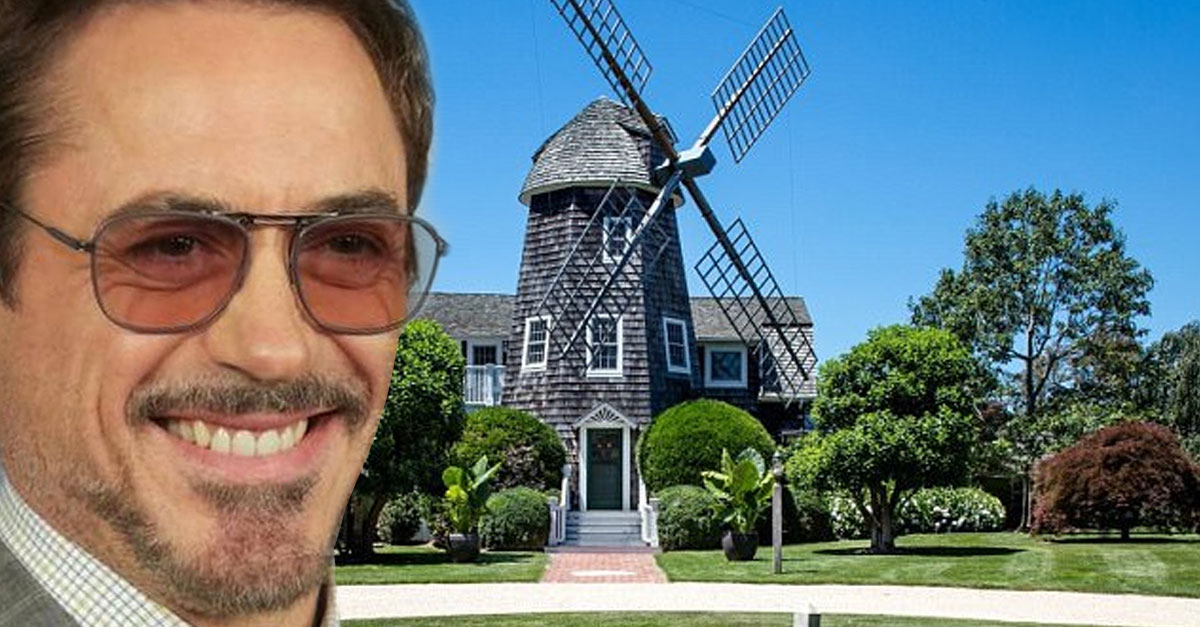 Robert Downey Jr.
A "windmill folly" was originally built as a playhouse in the 19th century. The interior looks like a playhouse, but not the way originally intended. Hamptons, Long Island, NY. His Malibu home cost him $3.5 million, but this beauty runs for north of $13 million.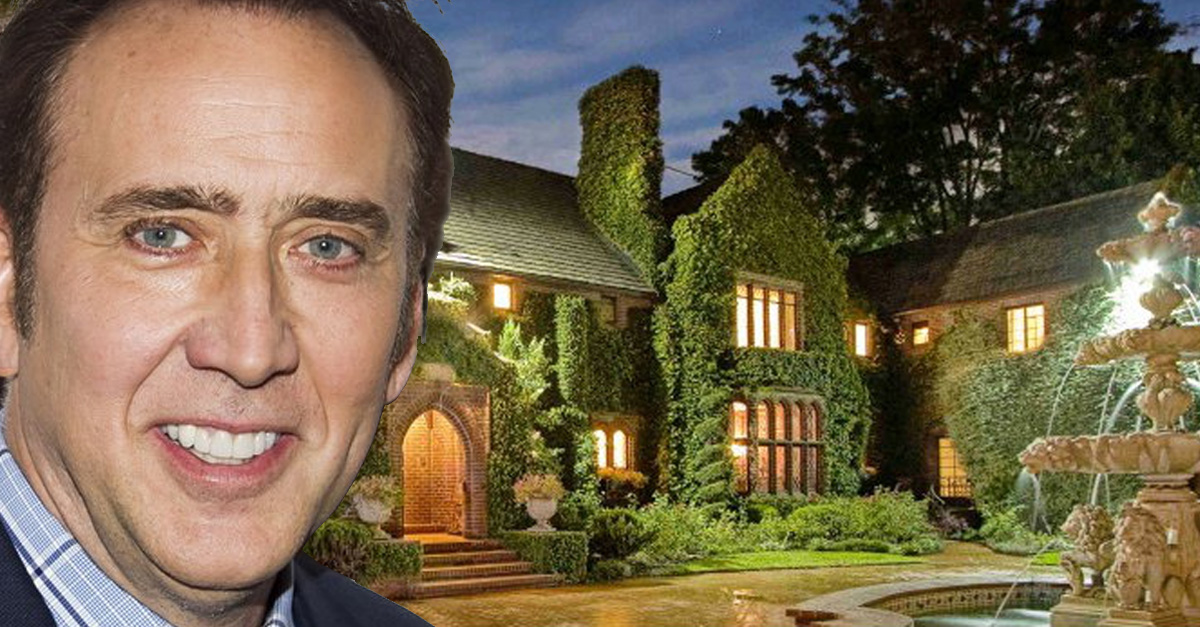 Nicholas Cage Former Home
The man's got a style, that's for sure. Pretty consistent earth and wood throughout this regal, $9.5 million home.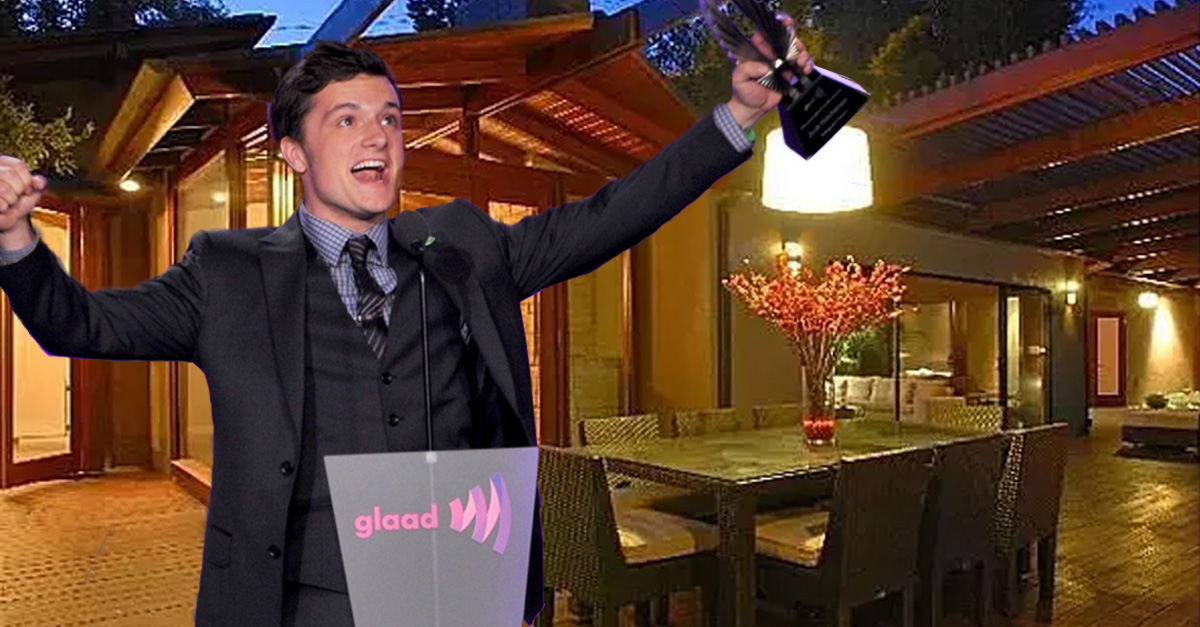 Josh Hutcherson's Tree House
The man lives in a tree, what can we say. Well, not entirely…but a lot of it is lofted and lacking walls. He lives in Silver Lake, outside of Los Angeles in this sweet $2.5 million-dollar mansion.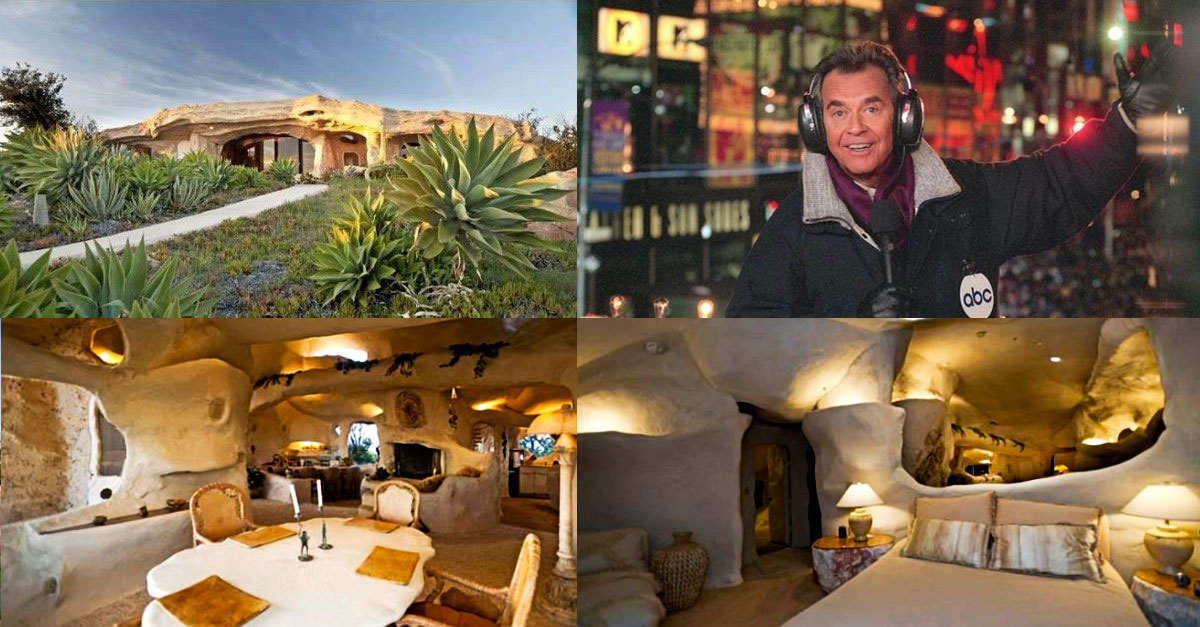 Dick Clark's Bedrock House
Sometimes when you have enough money, you just want to play in the dirt. Clark's bedrock house in Malibu cost north of $3 million.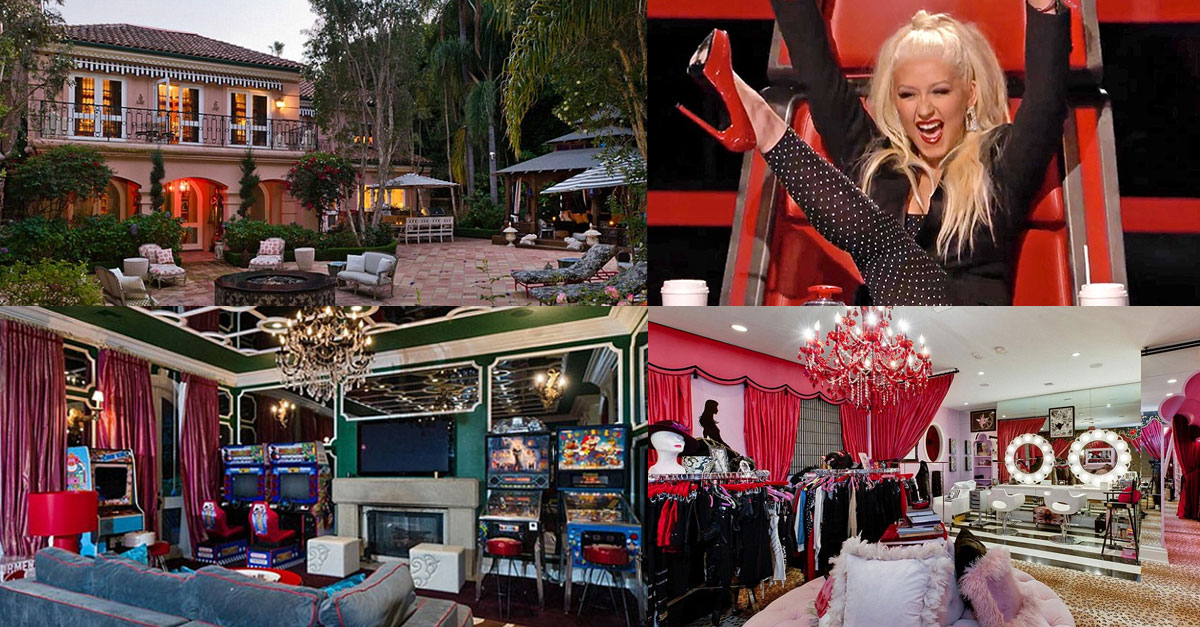 Christina Aguilera
This looks like a grown up child's paradise. Aguilera lives in Beverly Hills, although she recently put it on the market for $13.5 million. Not too shabby.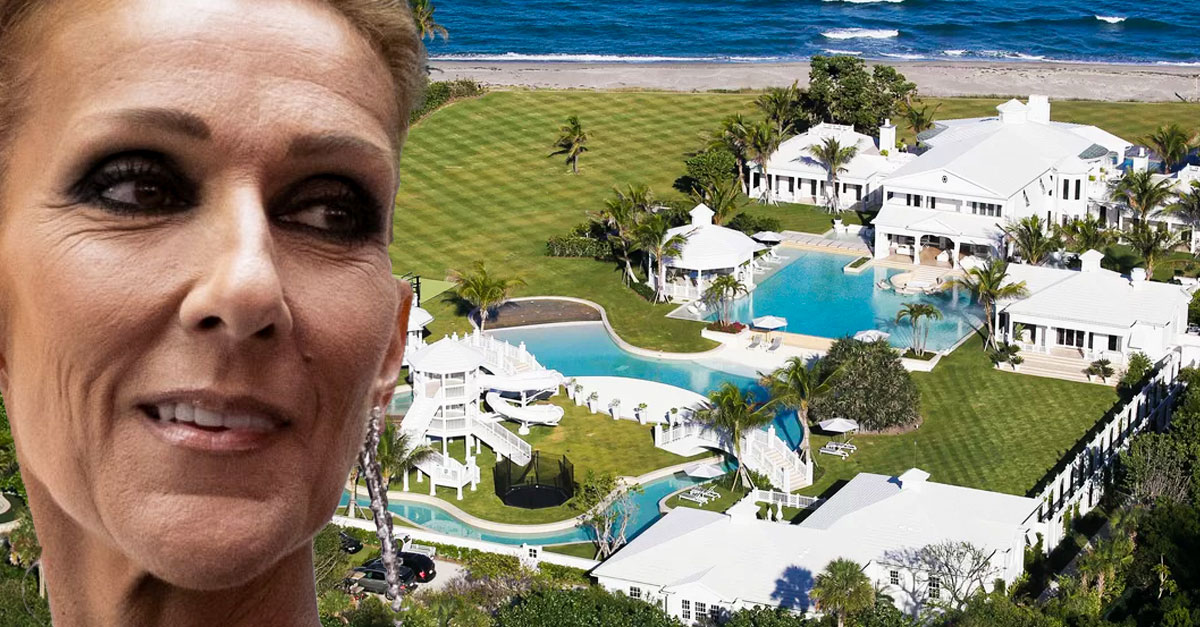 Celine Dion
415 feet of private beachfront property in Jupiter, Florida – what else more could you need? As long as you've got about $70 million to throw around, this could be you.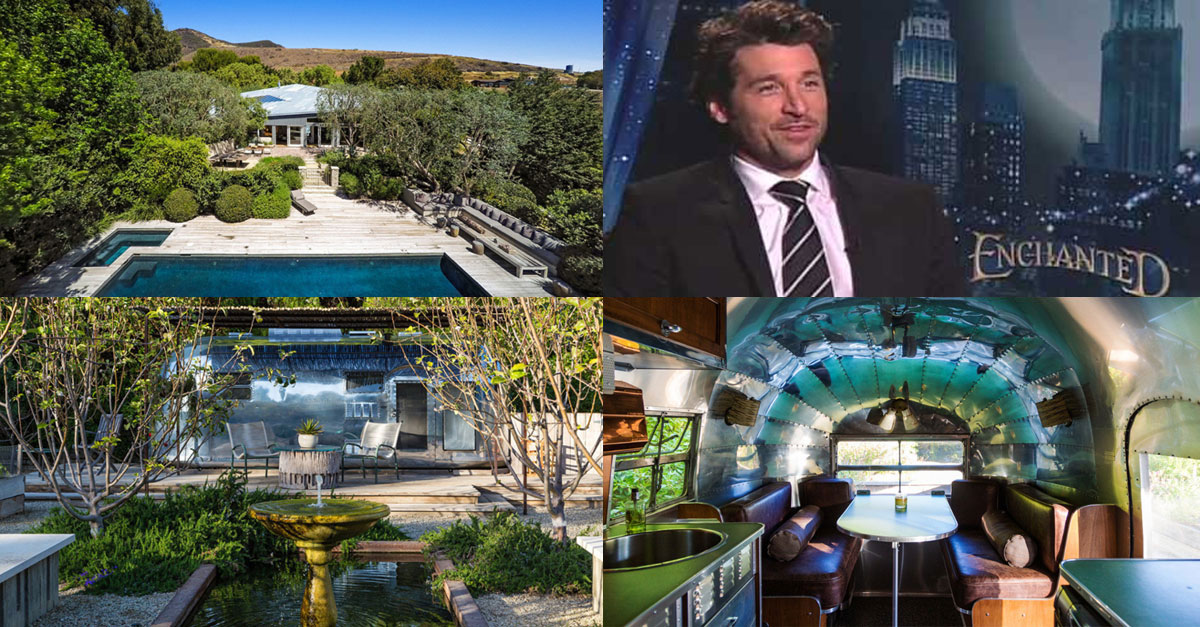 Patrick Dempsey
Tucked away in the Malibu hills, Patrick Dempsey's $6.5 million-dollar house has an Airstream located outside. Seems like one of those things that is the smallest space but gets the most use.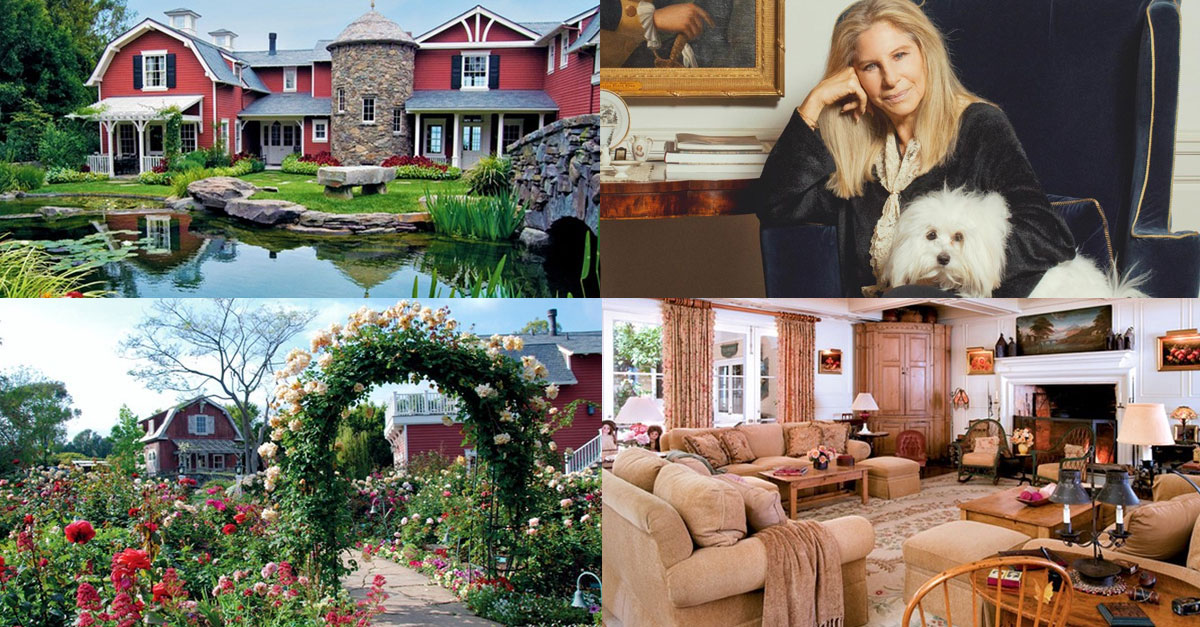 Barbra Streisand
This abode that costs Streisand $10 million looks like the love scene dream home from every 90's romance movie. No offense.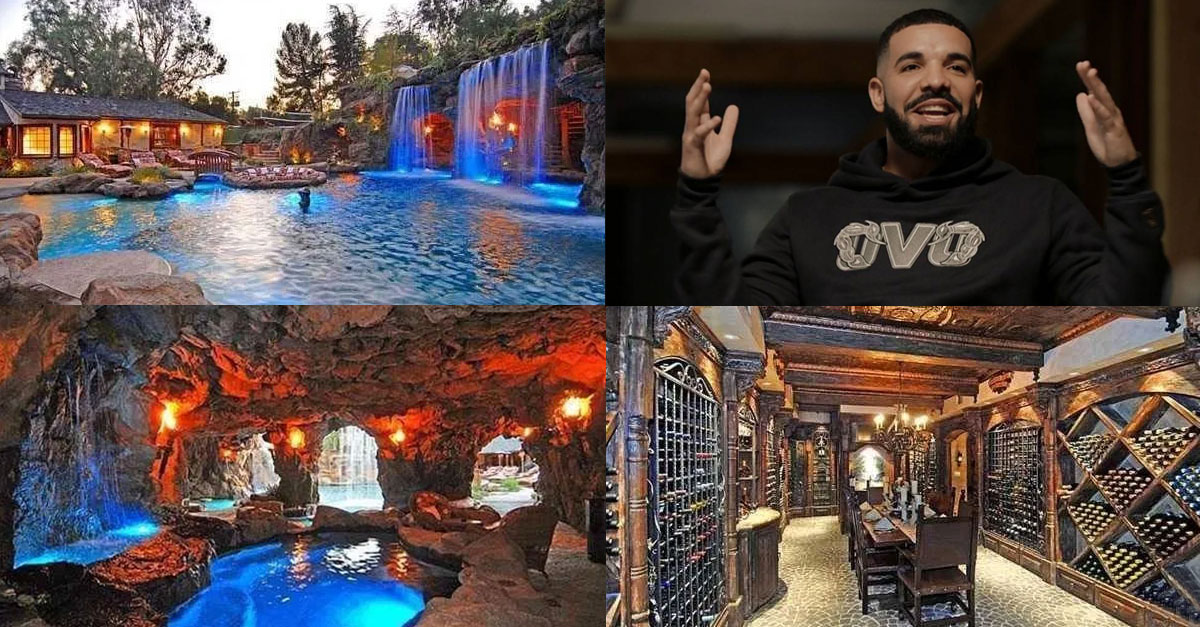 Drake
The rapper born in Toronto has an affinity for neat spaces that cost roughly $9 million…that pool is a dream to swim in!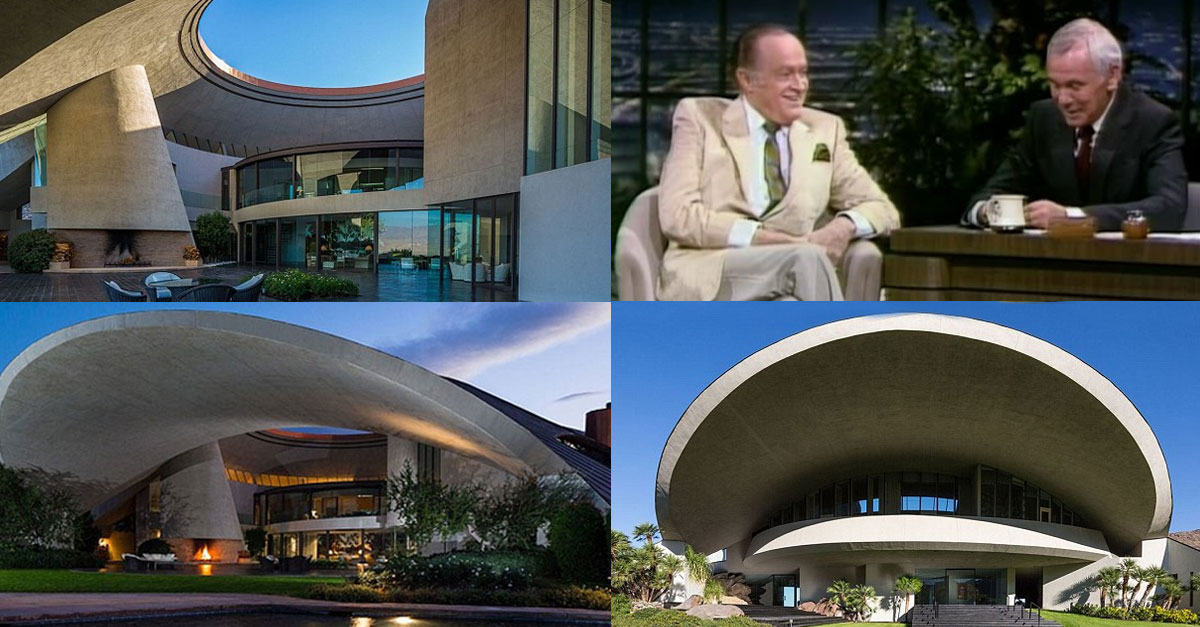 Bob Hope
Does the legendary Bob Hope live in an opera house? Is that a community college or a house? Whatever it is, it ran him about $13 million.
Jay Leno
You've seen Jay Leno's Garage (check out his top 50: https://yeahmotor.com/cars/top-cars-in-jay-lenos-garage/). Now check out this bad***, $13.5 million-dollar mansion on the coast of Newport, Rhode Island.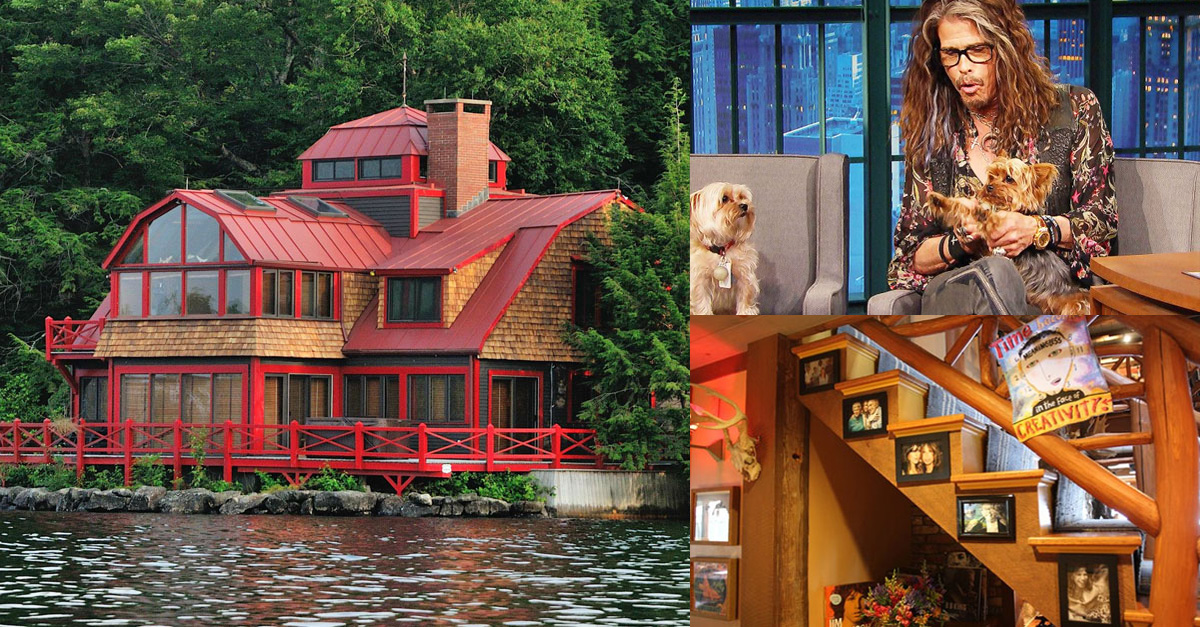 Steven Tyler
Although it looks like it's nestled in the Seattle forest – Steven Tyler actually lives on a lake in Bartlett, TN in a $7 million dollar beauty.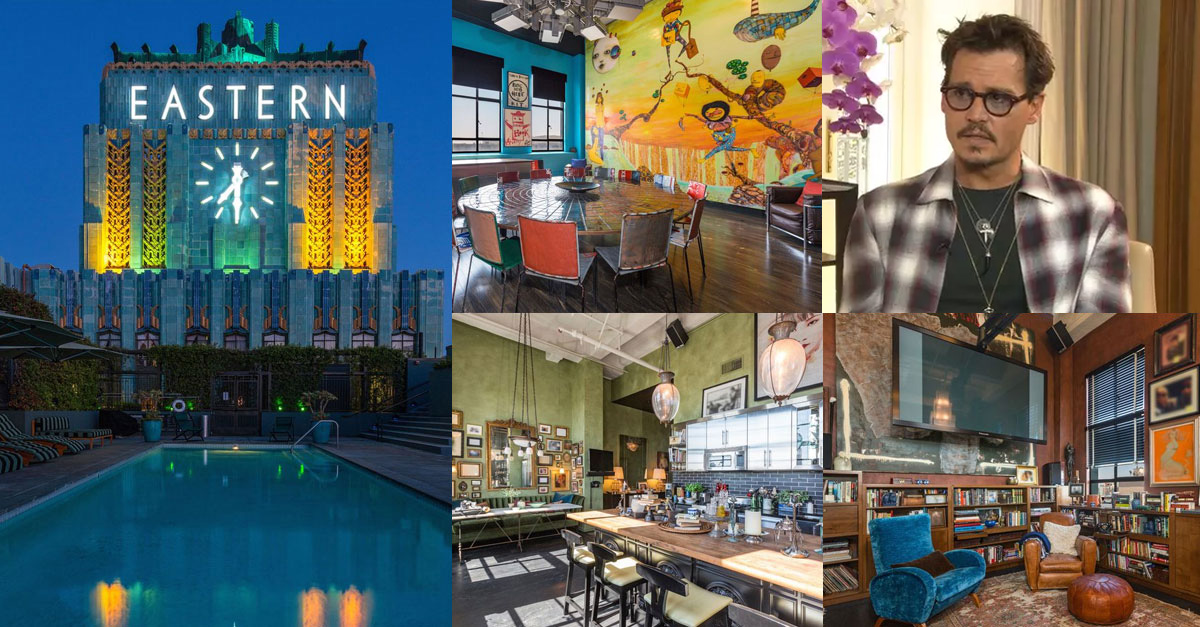 Johnny Depp
Sitting at the tip-top of the Eastern Columbia building is one of Johnny Depp's penthouses. He's clearly as stylish as he looks, and rich, too. The penthouse seen here cost him a cool $12.8 million!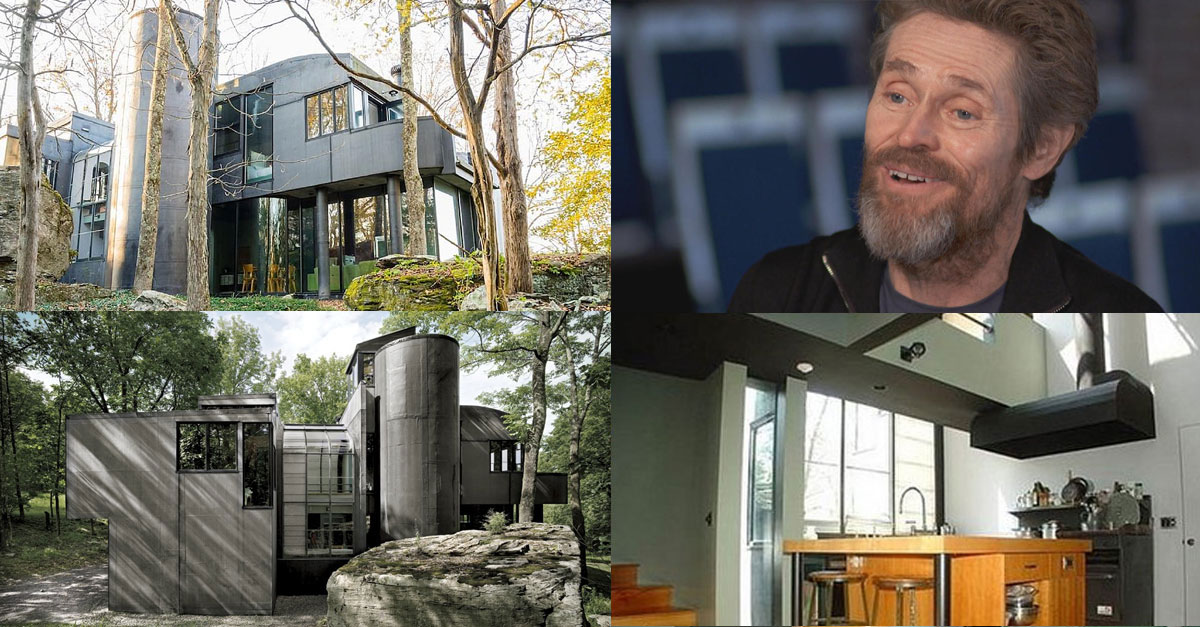 William Dafoe's Former Rubber House
A local landmark of Accord, NY – William Dafoe's "Rubber House" was sold for a relatively cheap price (compared to Johnny Depp's) at $850,000. Why the "Rubber House"? Well, don't think too hard…it's literally clad in rubber on the exterior.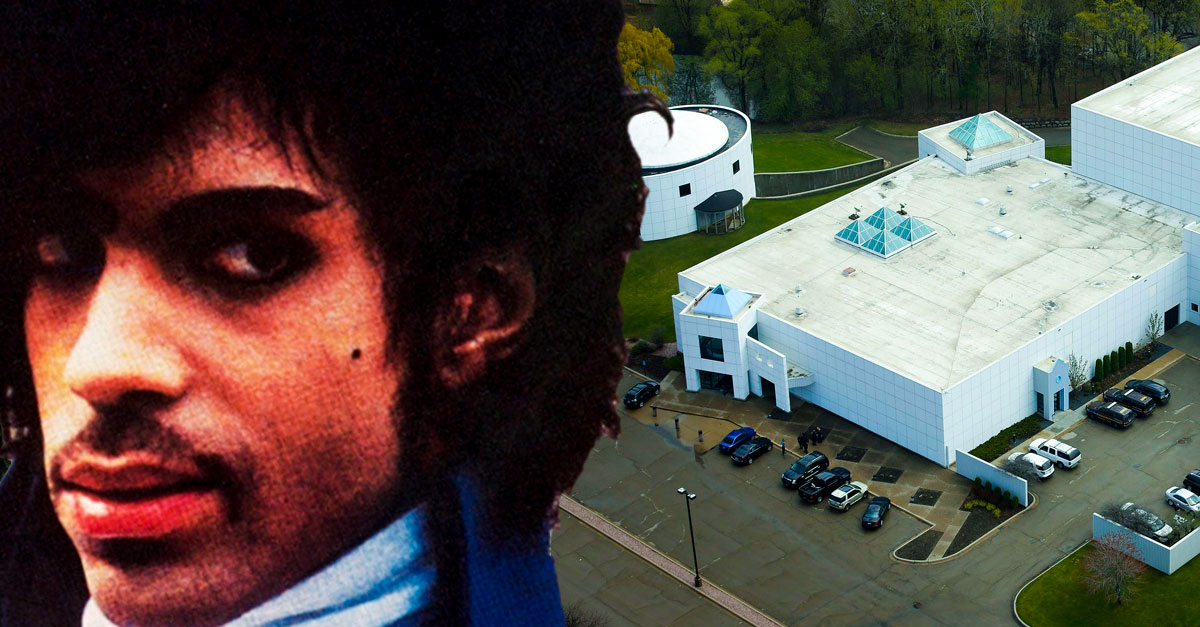 Prince
The streets of Minneapolis have never been the same after Prince left us. His mansion in nearby Chanhassen, Minnesota was named "Paisley Park Studios." At this point, Paisley Park is a business, so it's cost is that of a commercial property, not a residential one.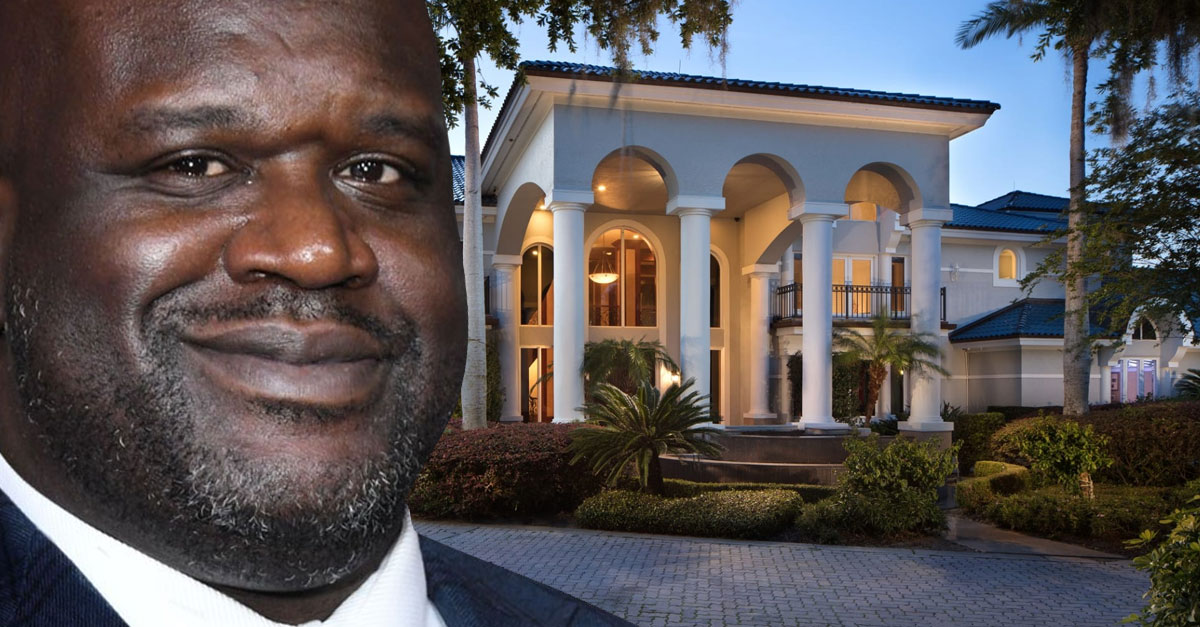 Shaq
Well, of course Shaq has some crazy houses (by the way, have you seen his 30 coolest cars?) – I wonder if all the furniture is supersized? Another large thing is the price of this awesome mansion…it's worth $28 million!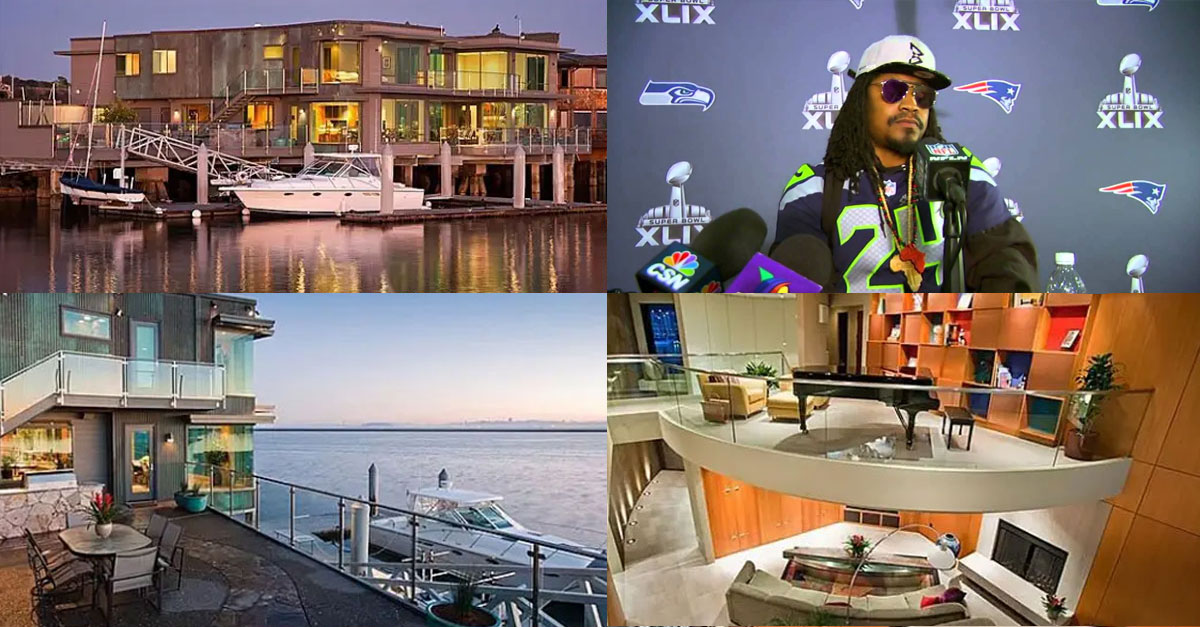 Marshawn Lynch
When he was at Super Bowl media day just so he wouldn't get fined – Marshawn Lynch would rather have been at his mansion that sits on the San Fransisco Bay – not far from his hometown of Oakland.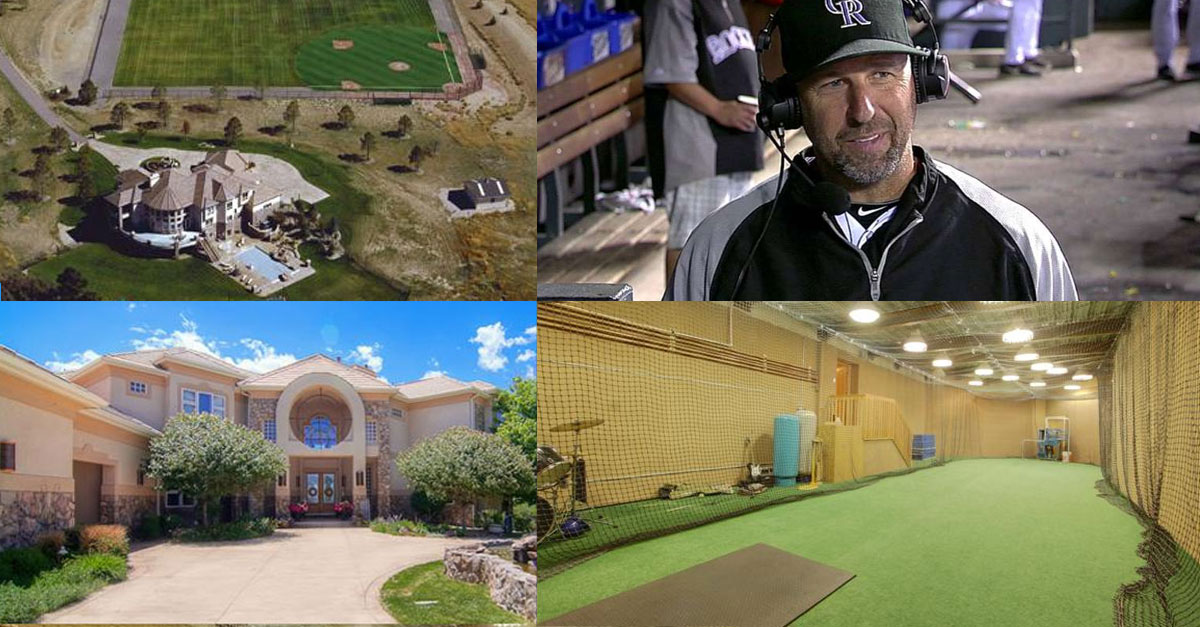 Walt Weiss
Well, of course he's got a batting cage in his house! The former Atlanta brave infielder and current MLB manager Walt Weiss just sold this mansion outside of Denver, Colorado (in the Castle Rock area) for $2 million.
Matt Forte
The NFL running back sure has a unique set of digs. Although he no longer plays for the Chicago Bears, this River North address in the city just got a huge set of updates…so it's safe to say where his allegiances lie.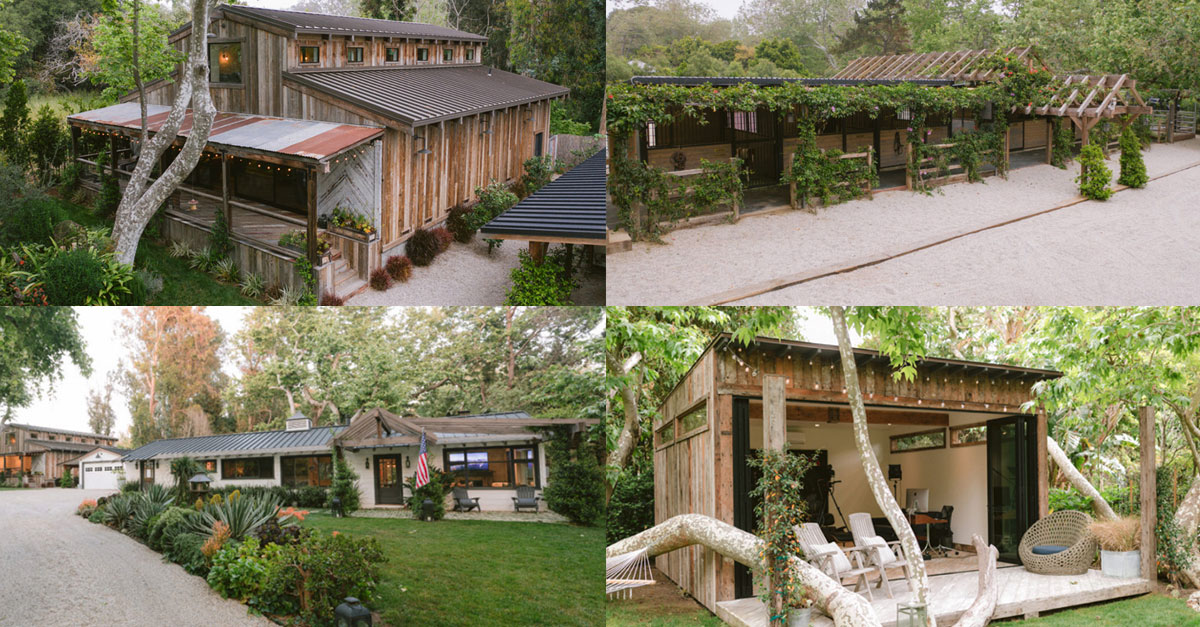 Reese Witherspoon
Straight out of a scene from Sweet Home Alabama, isn't it? Except it's in Malibu…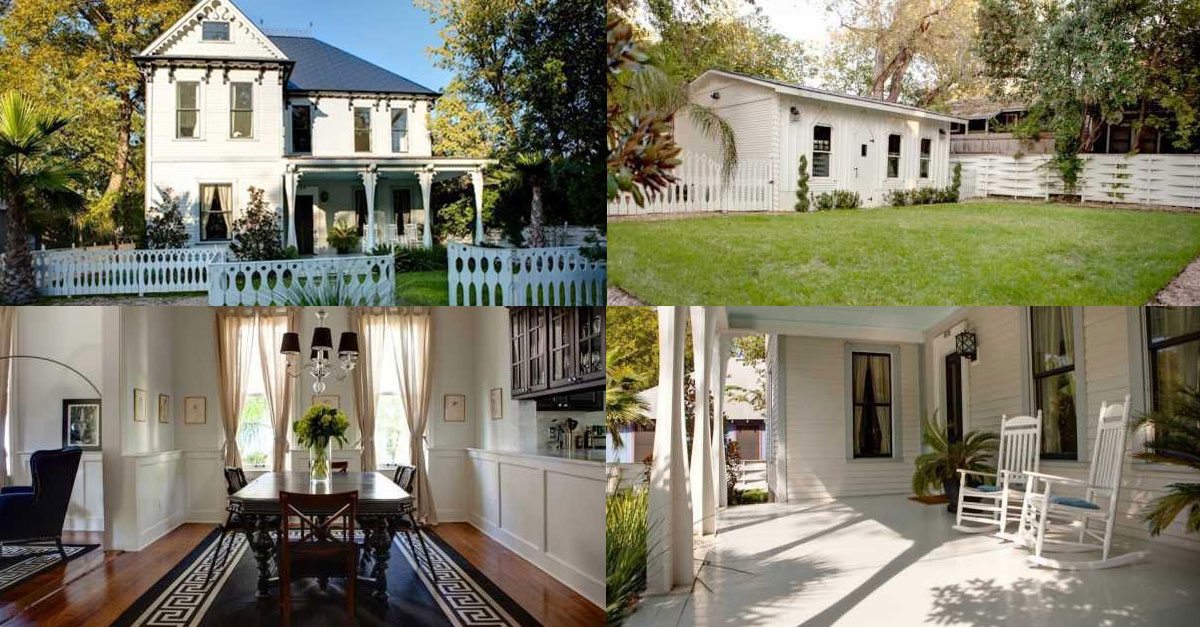 Elijah Wood
Not a bad gig for Frodo, is it?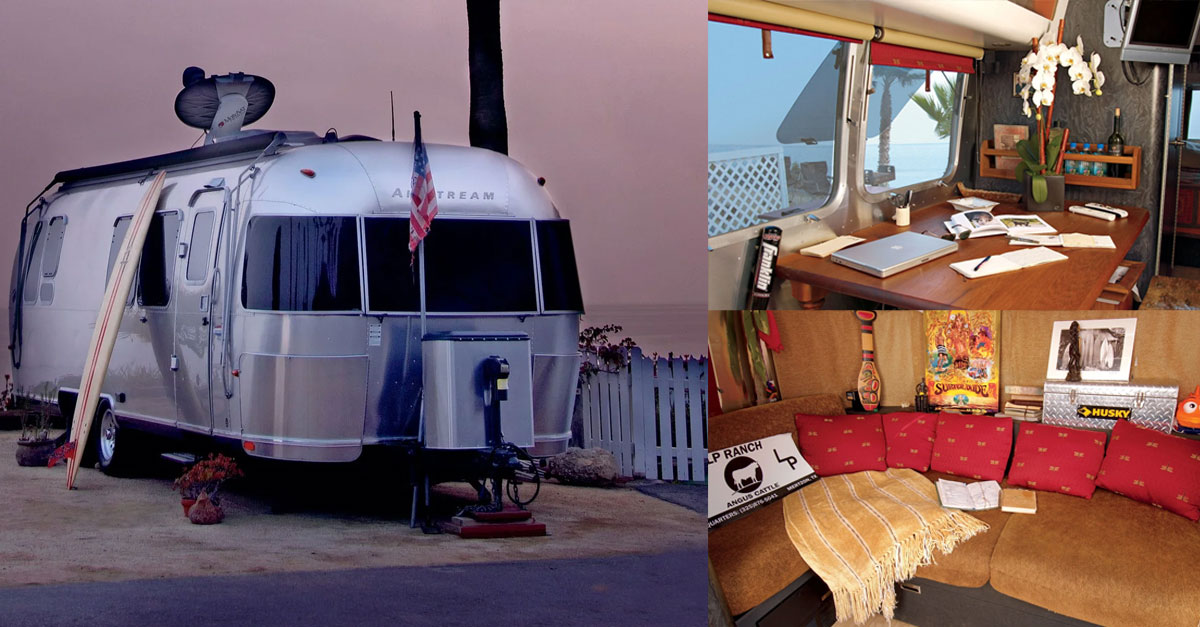 Matthew McConaughey
When the mega-movie star isn't lounging in lush hotels and condos around the world…he's kicking it in his vintage Airstream trailer.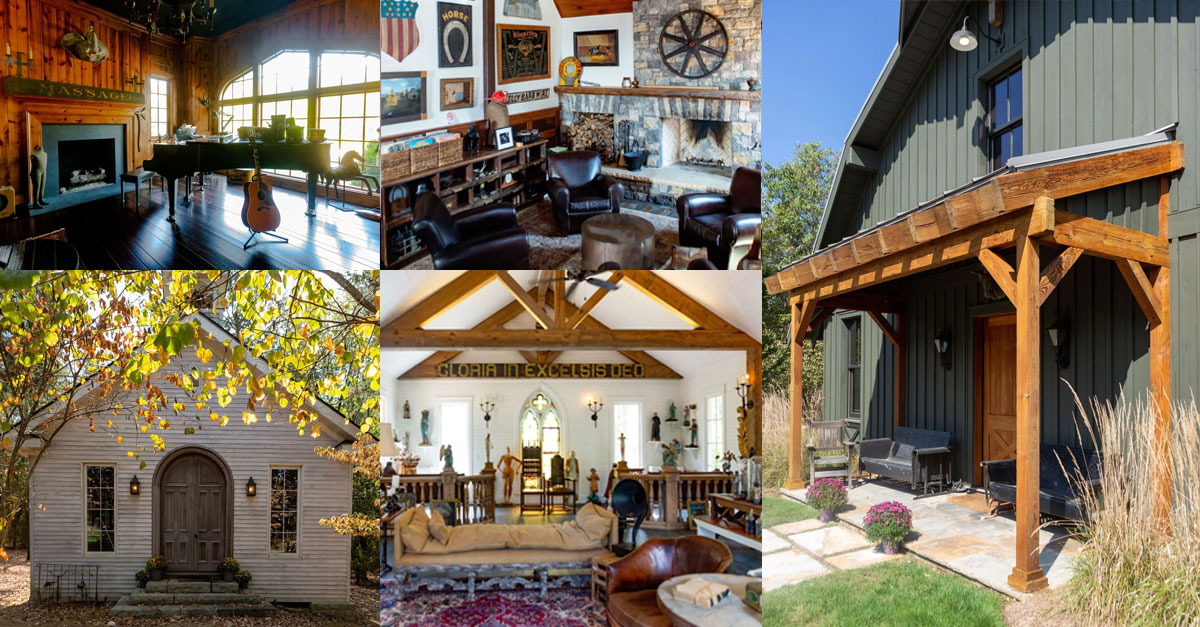 Sheryl Crow
This just looks like the kind of place where someone could write music, doesn't it? I bet the acoustics in this Nashville-area home are pristine.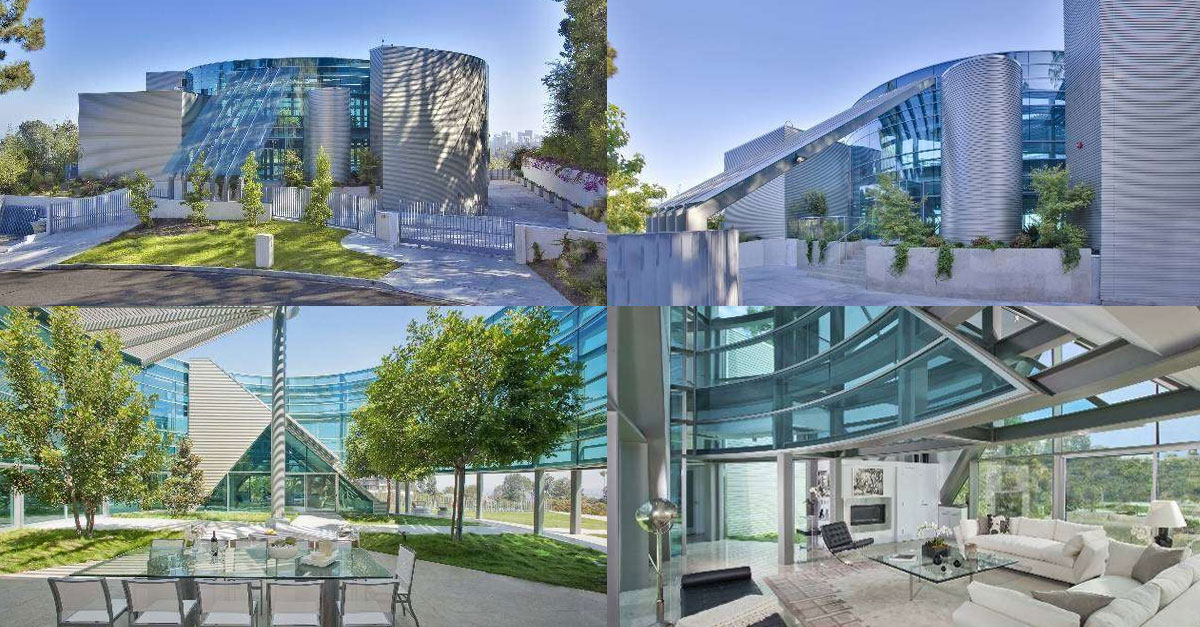 Justin Bieber
White couches and glass walls with funky art-deco designs…what more could you expect from the pop star.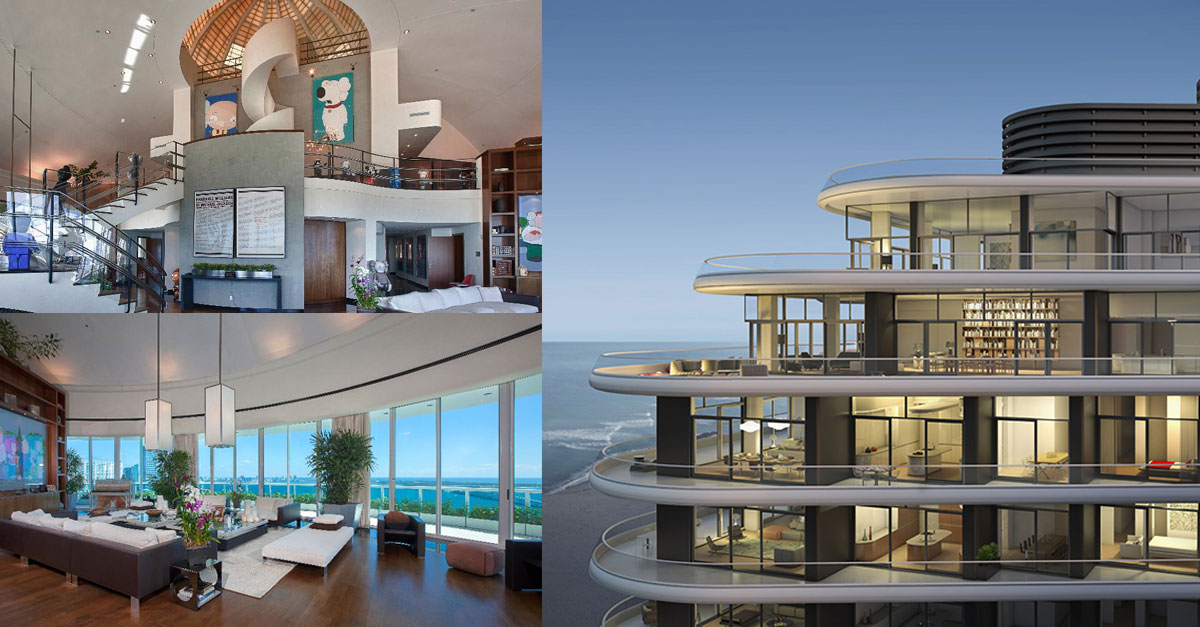 Pharrell Williams
The Beverly Hills home cost only $15.5 million – but hey, what's money after all?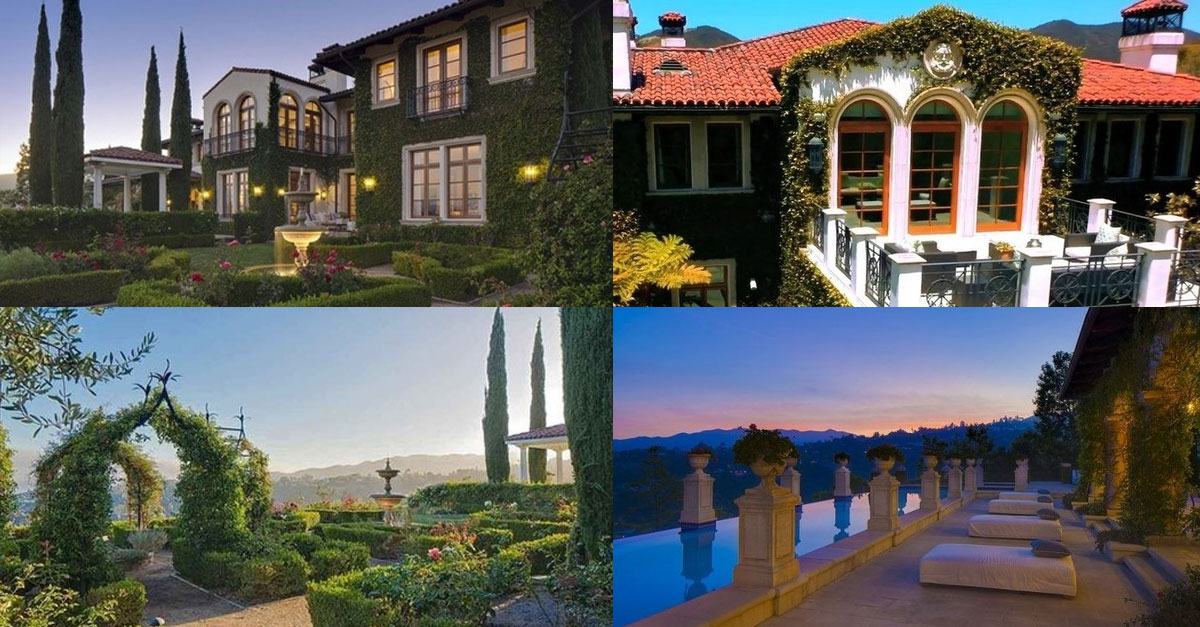 Heidi Klum
A $10 million mansion is the only thing that will do for the supermodel. Located in the hills outside of L.A….this property is a beauty!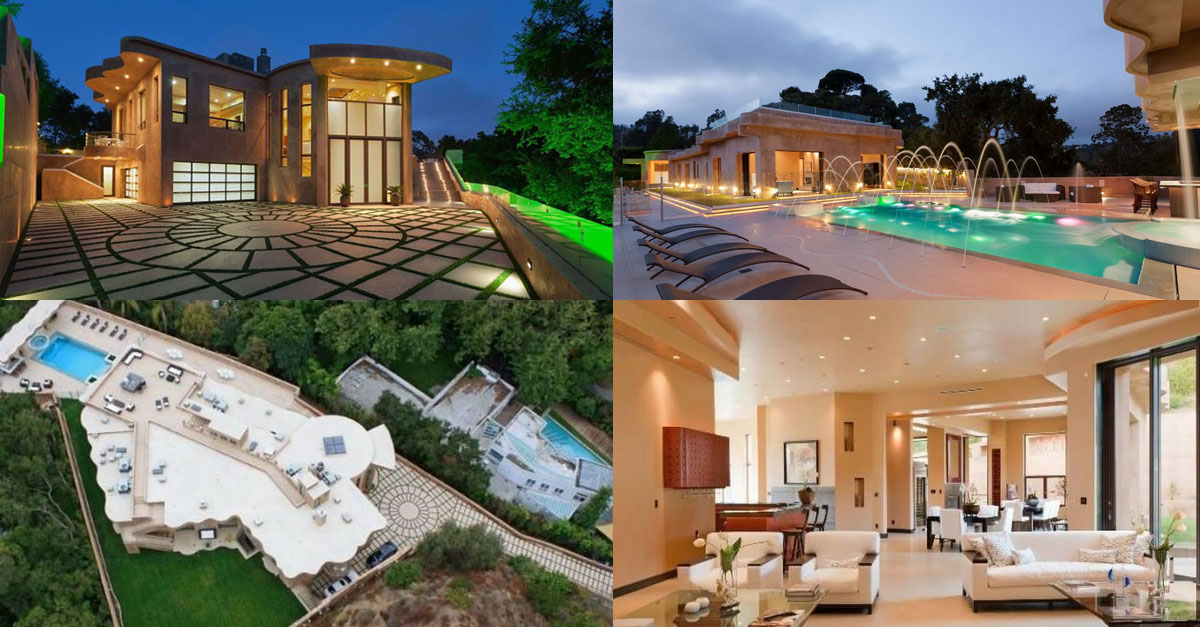 Rihanna
$22 million in the Hollywood Hills will buy you just about anything you want. We get a feeling Rihanna just wants privacy and luxury and not too much else.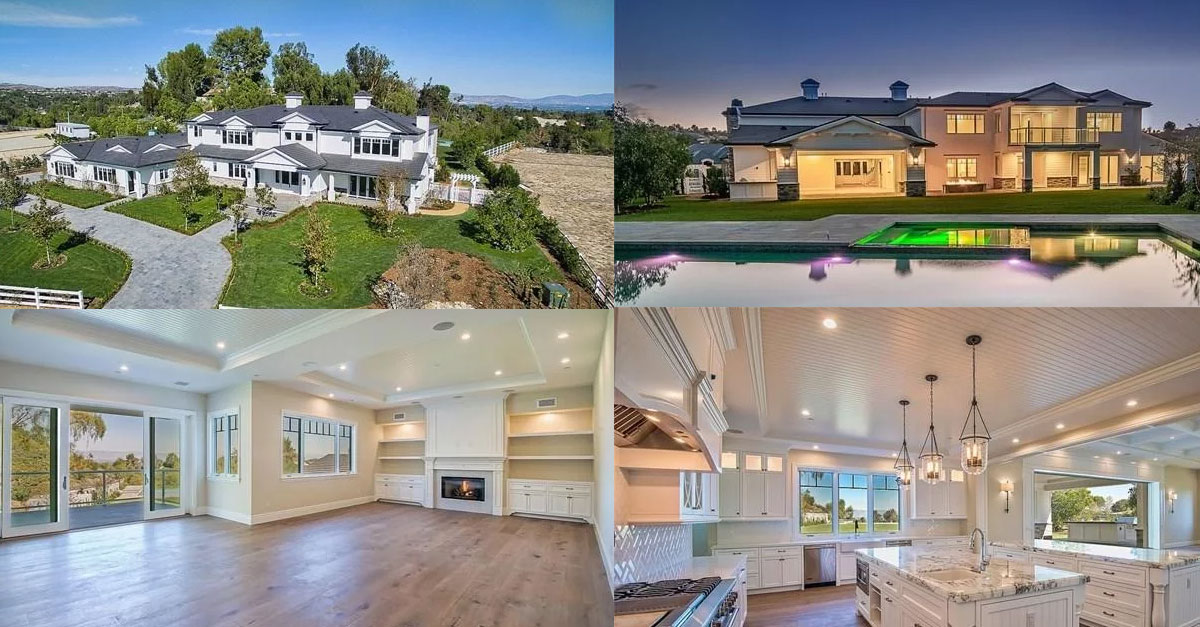 Kylie Jenner
Clean and crispy – that's a good way to describe the $15 million dollar L.A. mansion that features Cape Cod-style architecture.