Stunning NFL Wives and Girlfriends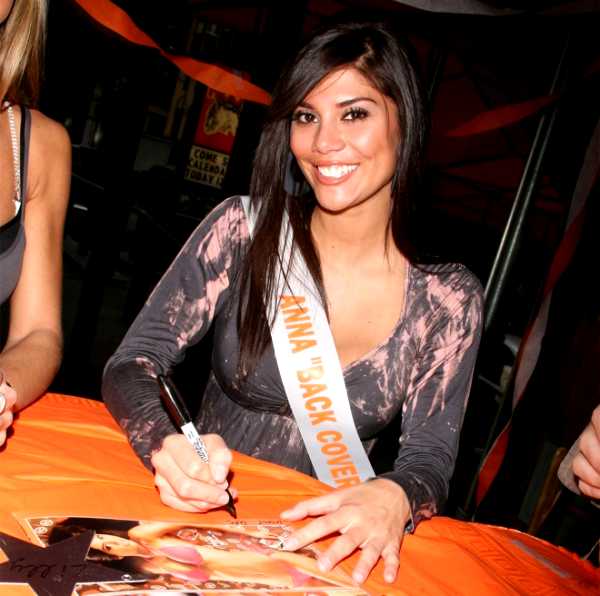 Behind every good man, there is an even better woman. And we have no doubt that behind these NFL talents exist some pretty phenomenal women – they've got to be in order to put up with the lifestyle and fame that comes with their husband's career. What you're about to see is the stunning, well-put-together wives and girlfriends of the biggest NFL stars. Enjoy!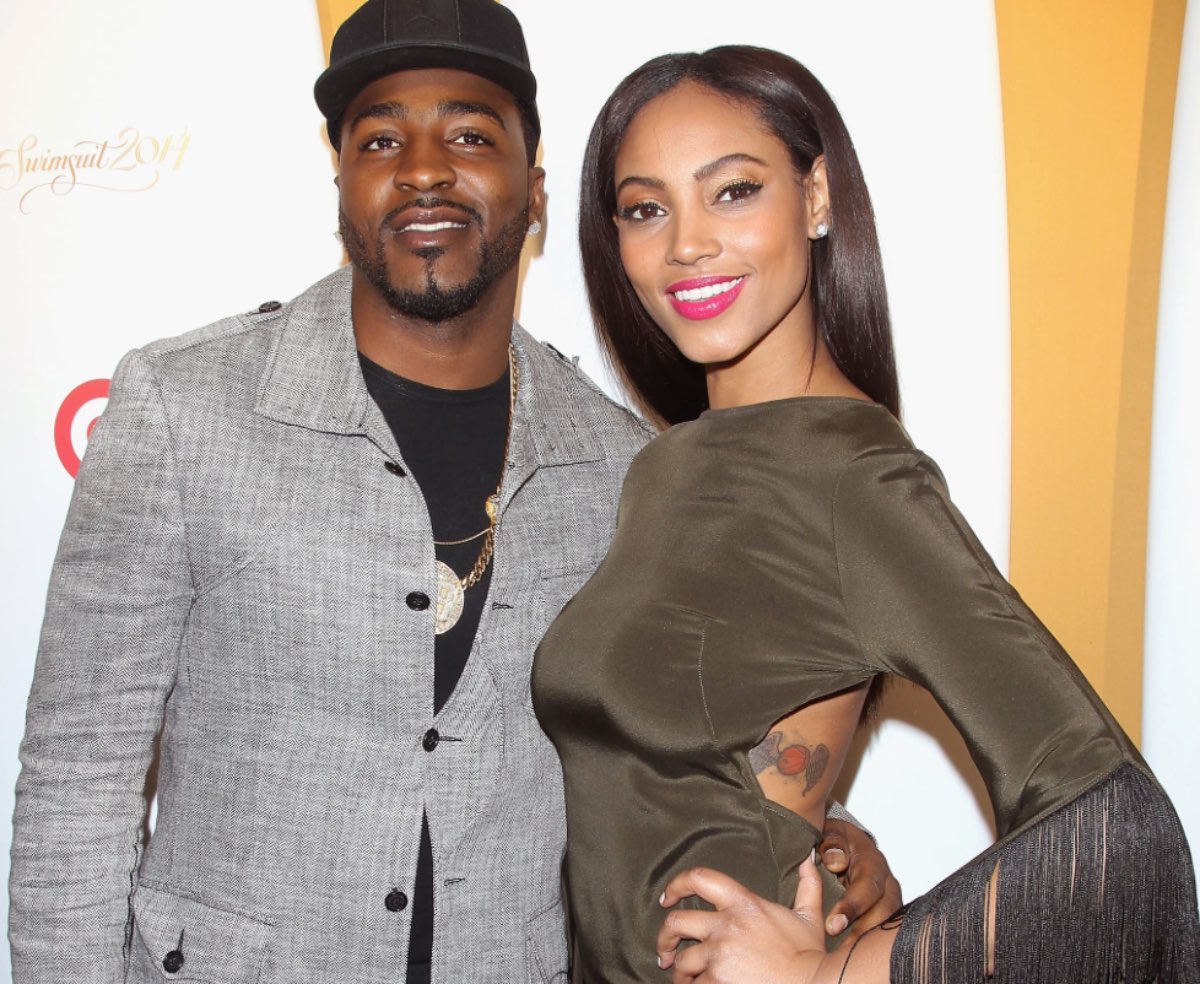 Ariel Meredith
Ariel Meredith is a world famous fashion model and is married to Hakeem Nicks, the wide receiver who helped the New York Giants win the Super Bowl in 2012. If you are a fan of the Sports Illustrated Swimsuit Issues, you have probably seen her photographs there; she's been featured in the iconic spread five times as of 2016. That alone is an impressive feat, but when you put the two souls together, it's quite a power couple. We love them.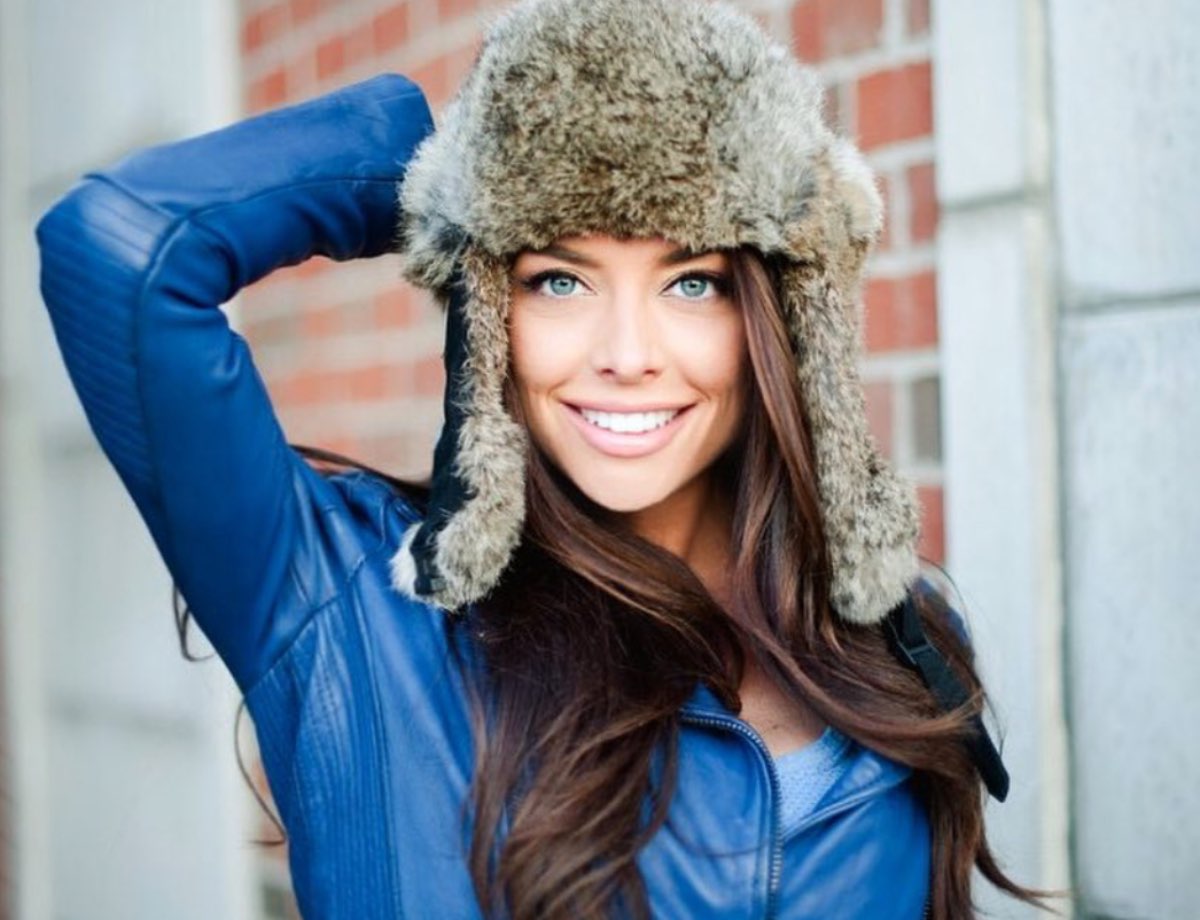 Marissa Powell
Marissa Powell was crowned Miss Utah in 2013 and she is wife of NFL linebacker Kyle Van Noy. The two met when they attended BYU and were married in 2015.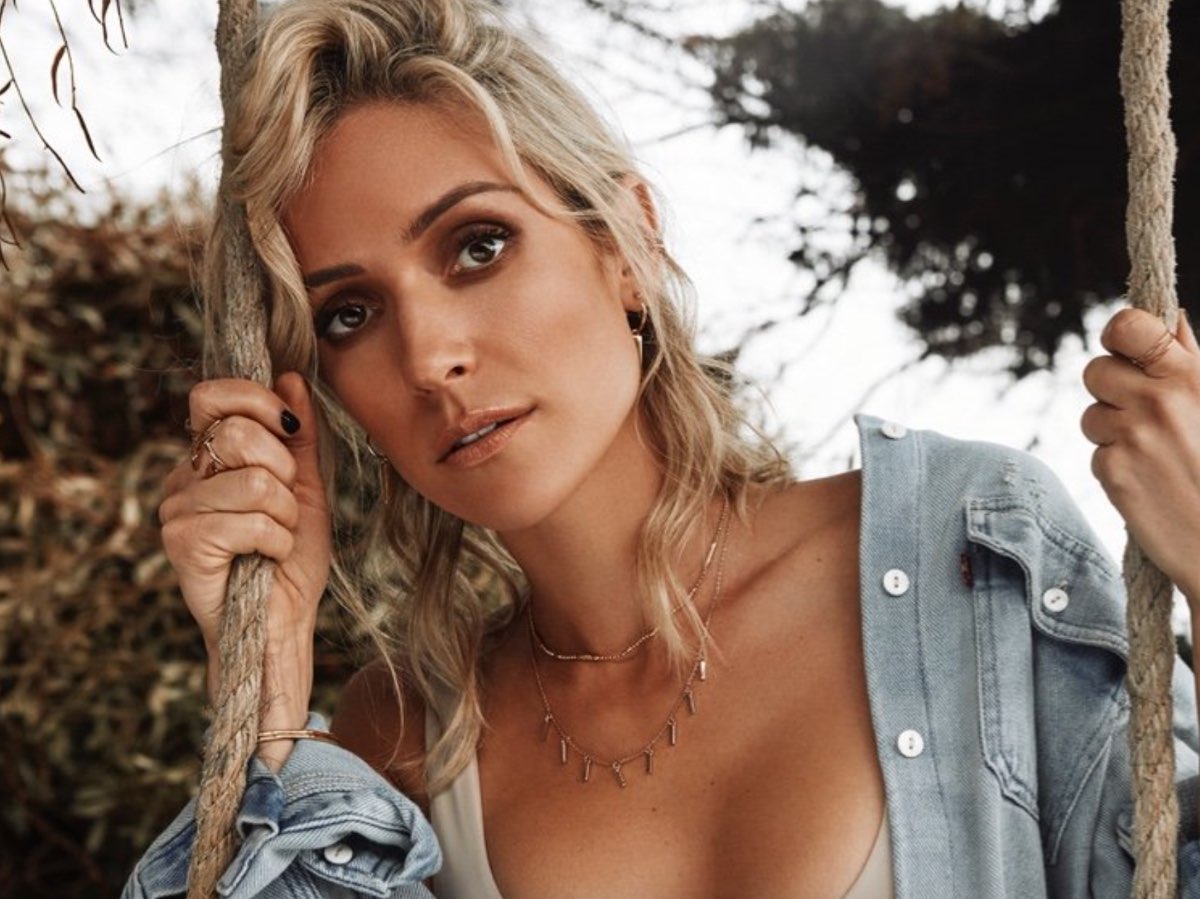 Kristin Cavallari
If you watched MTV in the mid 2000s, then Kristin Cavallari may be familiar to you. She was one of the stars of the hit reality show Laguna Beach and later The Hills. Nowadays, she spends her days writing cook books, designing her own line of shoes and fulfilling her part as wife to the ex-Chicago Bears quarterback, Jay Cutler. The two also have several children together.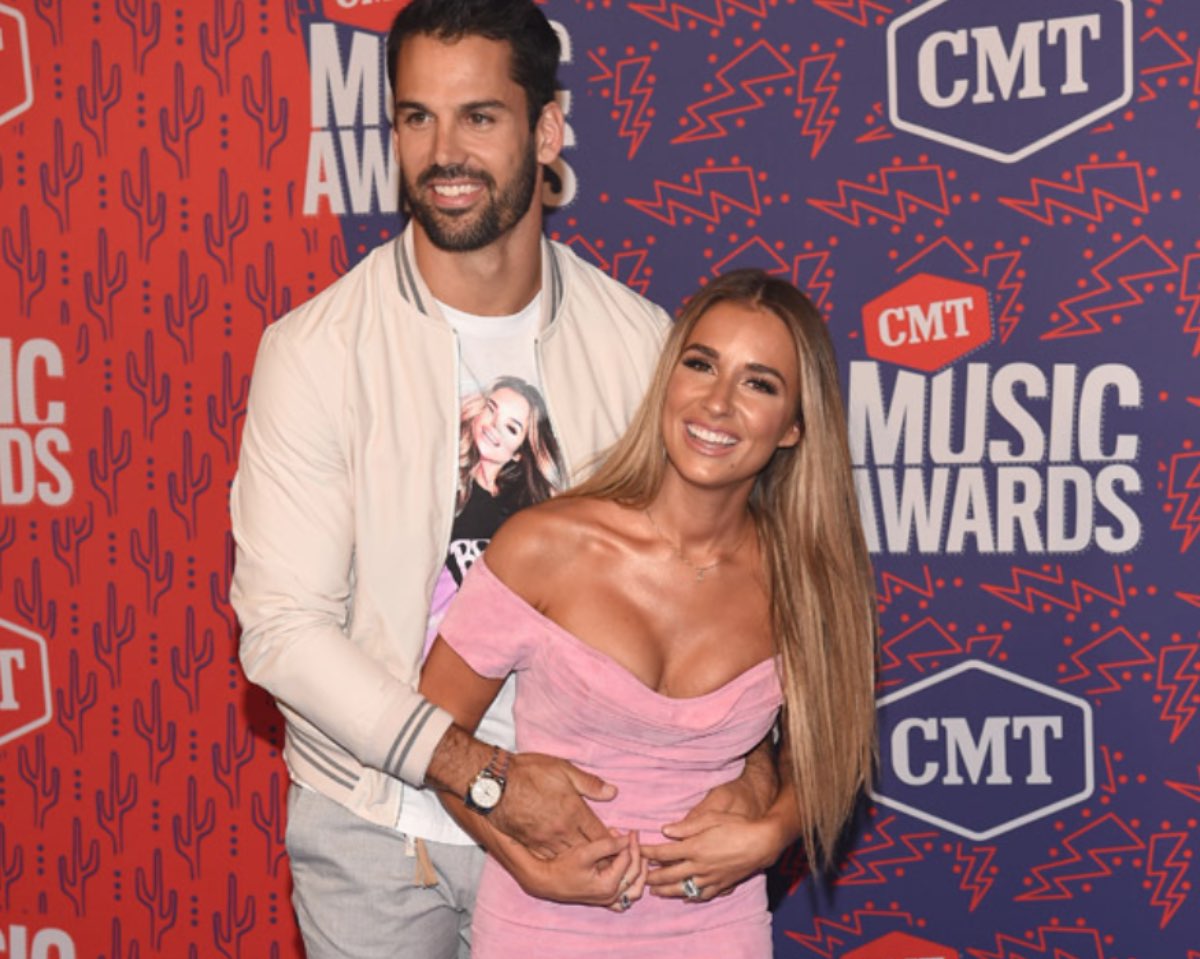 Jessie James Decker
Our next NFL wife is Jessie James Decker, married to the recently retired wide receiver Eric Decker. Jessie achieved some fame as a country/pop singer, and the two even had their own reality television show on the E! network chronicling their relationship while preparing for their wedding.
Candice Romo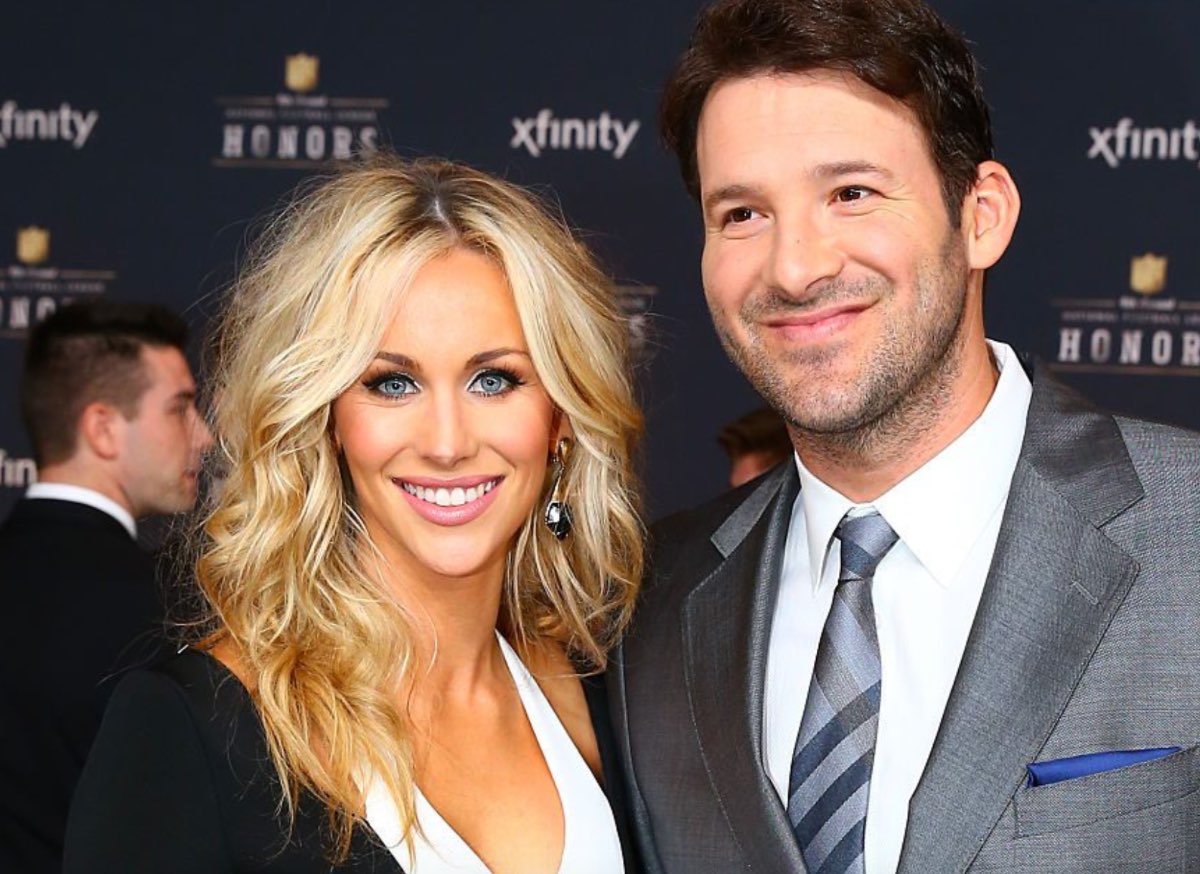 This is Tony's wife, Candice, and as you can see, she is indeed beautiful. She was crowned Miss Missouri in 2008 and went on to compete in the Miss USA pageant that same year. She was also a reporter for a Dallas news station which happens to be how she met Romo. A lady with beauty and talent – we love it.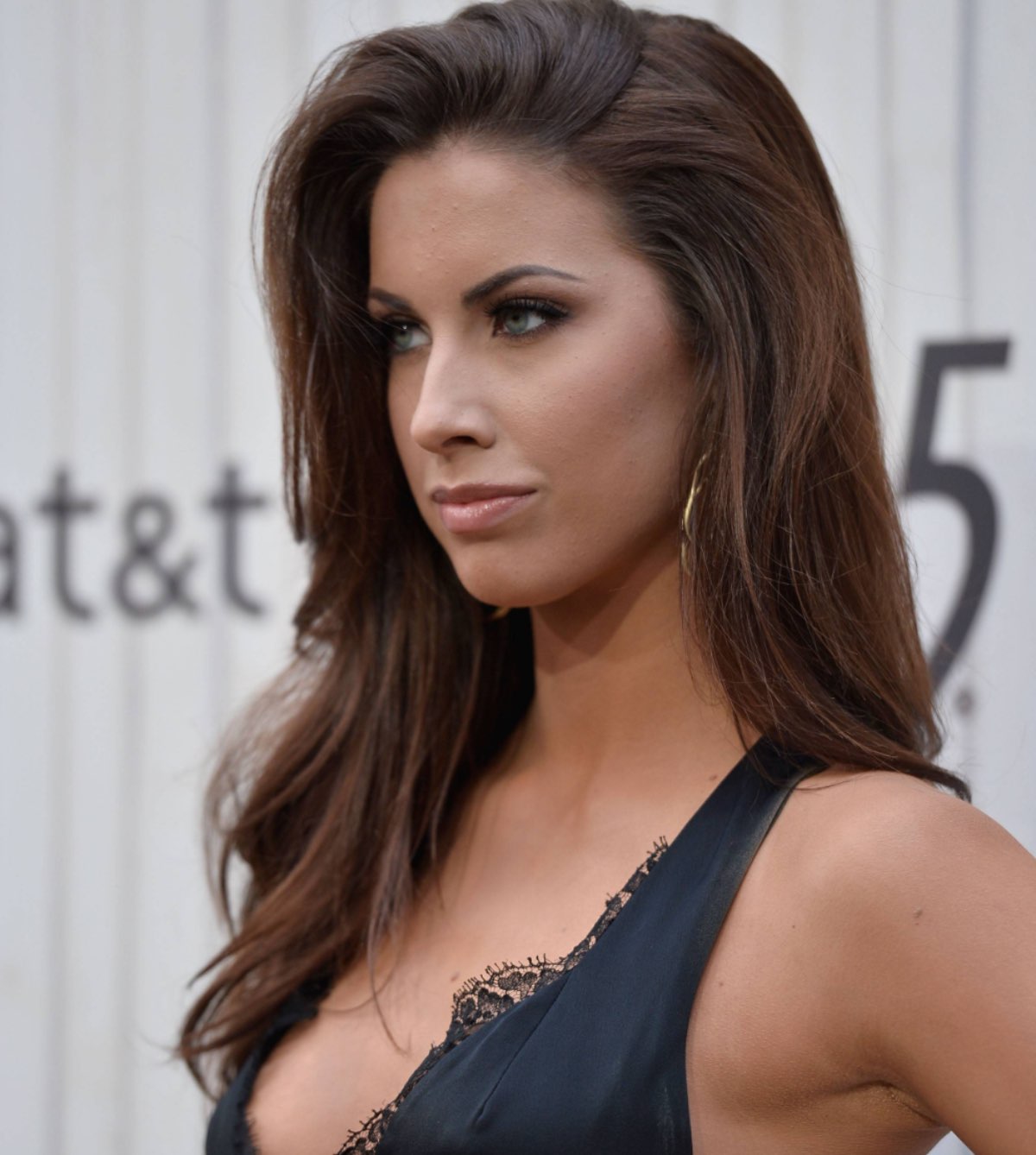 Katherine McCarron
If you're a fan of Alabama football or even of the SEC at all, you may have heard about Katherine Webb. She sent social media into a frenzy during a national championship game when the camera panned over McCarron's family. Since then, the two have been in the spotlight routinely.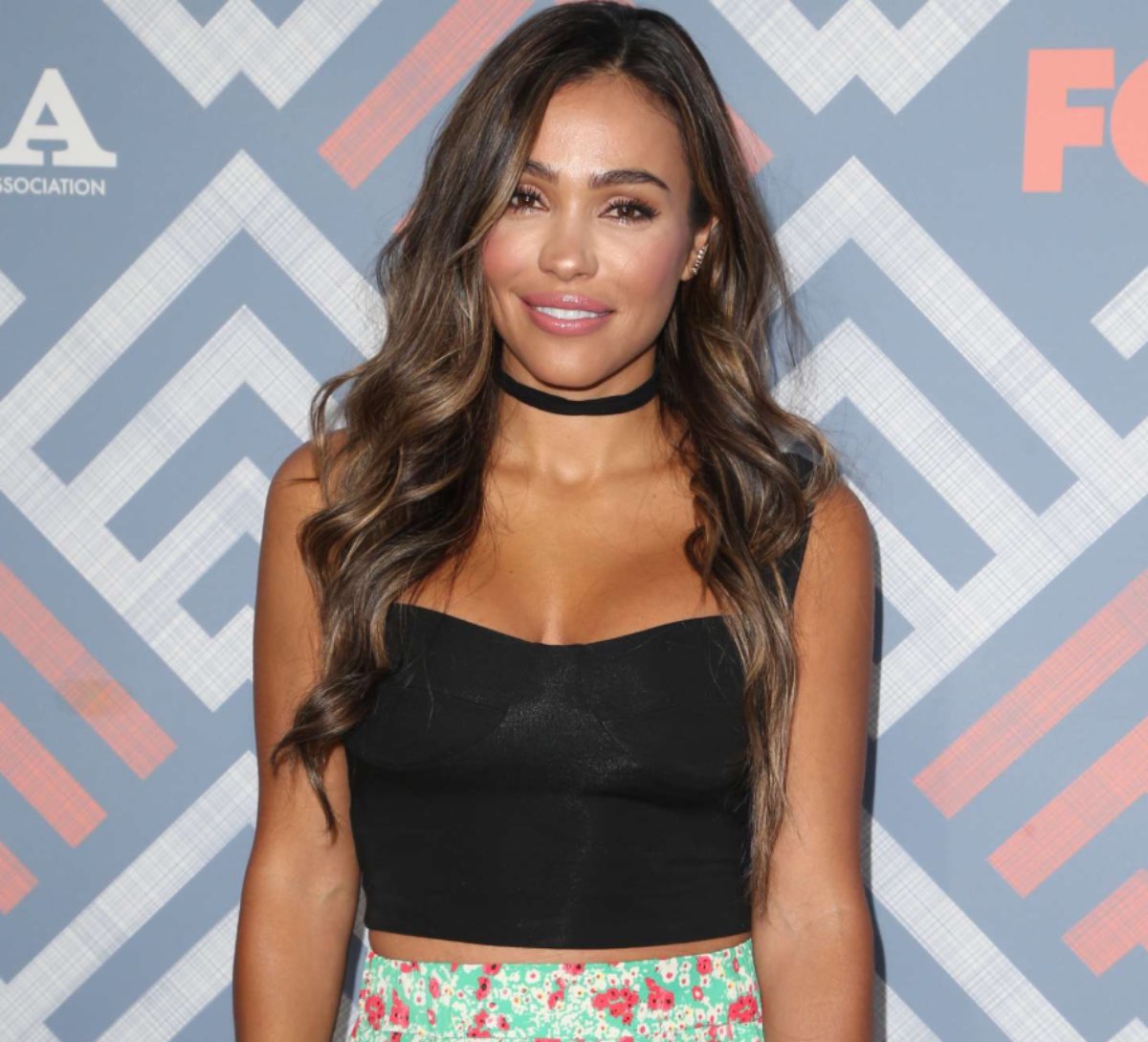 October Gonzalez
October isn't just the season that means football and homemade chili. It's also the name of Mrs. Gonzalez, wife to now retired Atlanta Falcon and Kansas City Chief  Tony Gonzalez. Although Tony spends his time as a commentator rather than a player these days, October is definitely worthy of a spot on this list.
Elise Pollard
Elise Pollard Tate married then Detroit Lions wide receiver Golden Tate in 2017. Although Tate now plays for the New York Giants, the two are still having a ton of fun together. 

Nicole Pechanec
It only makes sense that an accomplished athlete would be attracted to another accomplished athlete. That's exactly what happened with Nicole Pechanec, who is a world class gymnast. Nicole met her husband, Indianapolis Colts' quarterback Andrew Luck, when they both attended Stanford. Nicole was a standout on the Stanford gymnastics team, even acting as the Captain of the team and receiving the title of MVP during her senior year. Pechanec even competed internationally for the Czech Republic. Yep, these two seem just about made for each other.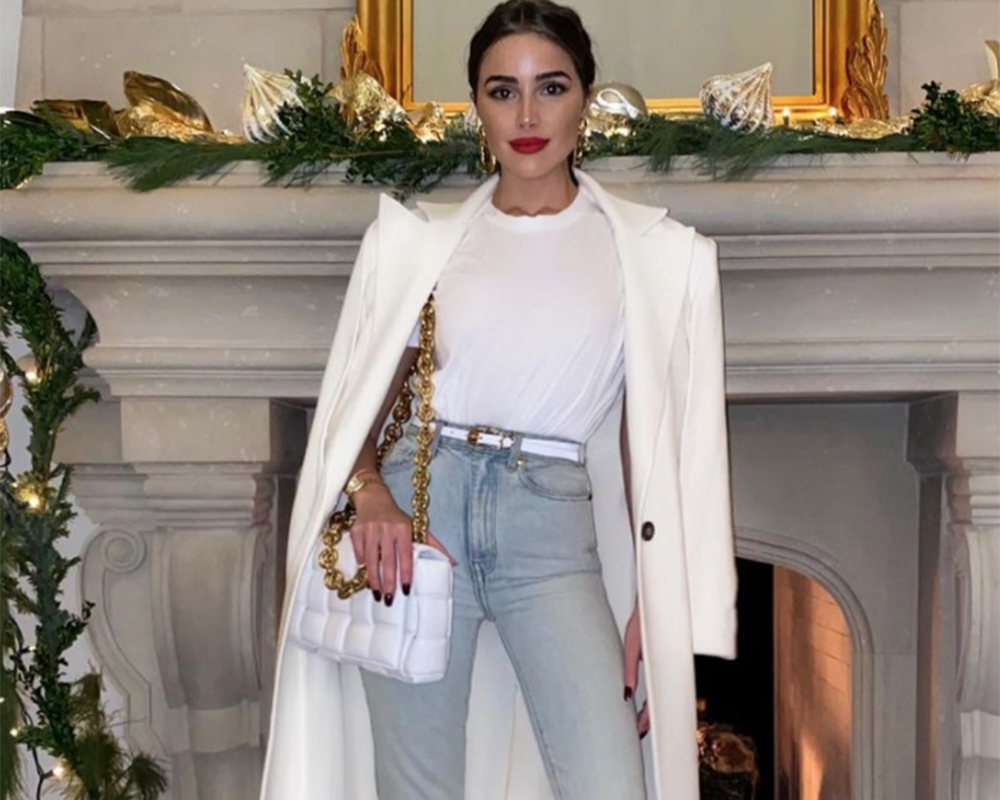 Lilit Arvagyan
Reggie Bush is no stranger to beautiful women, as he famously dated Kim Kardashian for several years. These days though, he's married to the beautiful Lilit Arvagyan. Lilit is of Armenian decent, and is a professional dancer.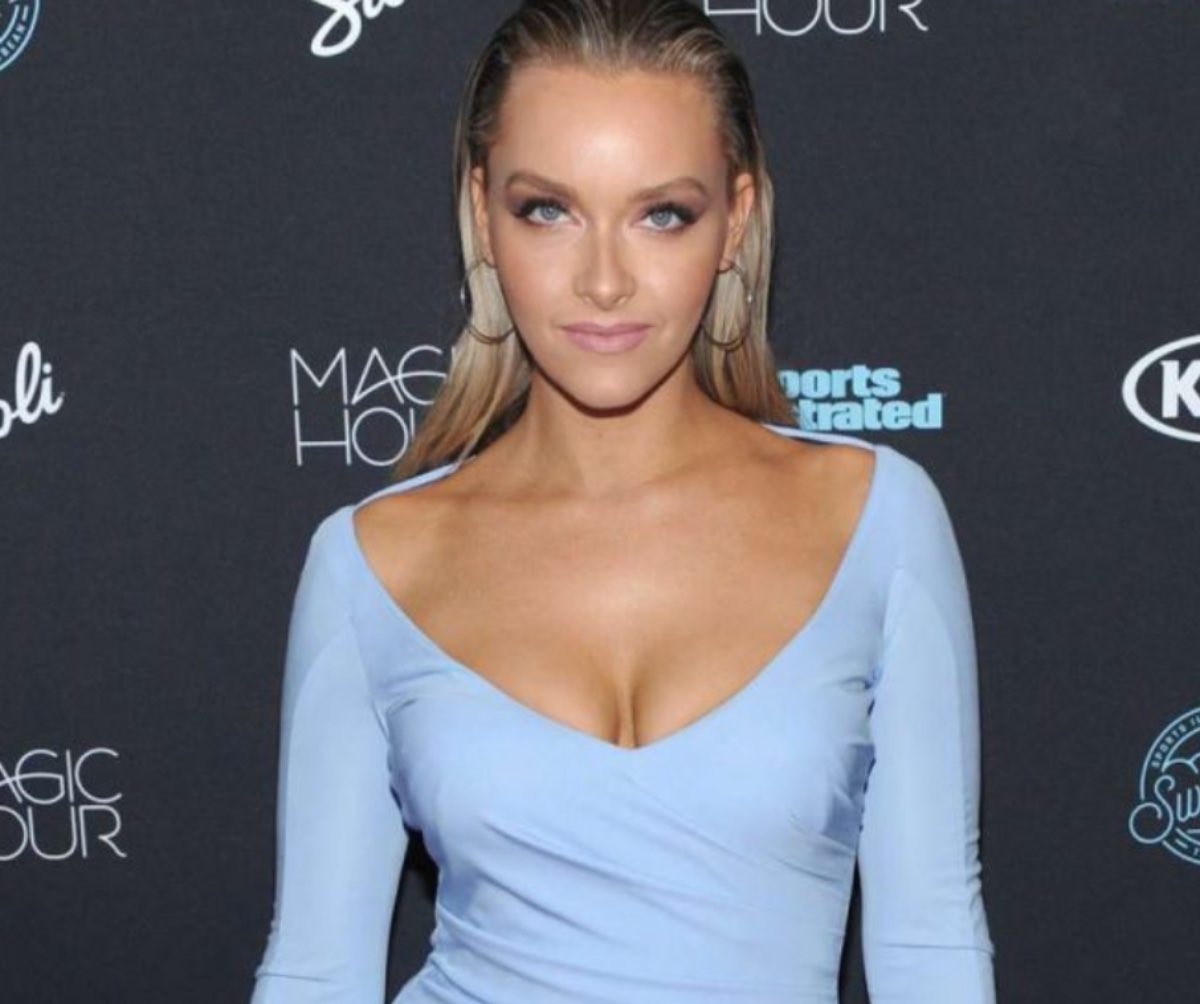 Camille Kostek
Rob Gronkowski is a bigger than life personality, so obviously he needs a bigger than life girlfriend to accompany him on his journey through life.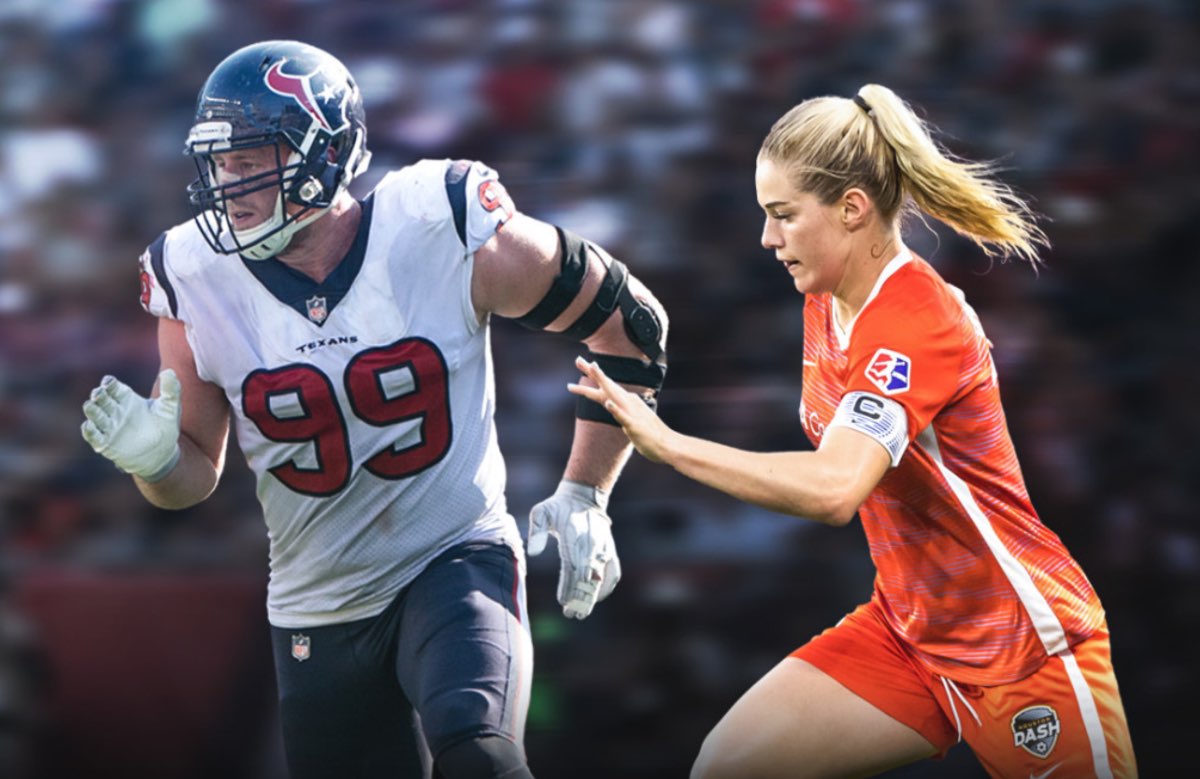 Kealia Ohai
JJ Watt is force of nature on the football field. Kealia Ohai is a force of nature on the soccer field. The two together, that's a force of nature in relationships.

Samantha Ponder
If you're a fan of college football and basketball, this particular NFL spouse should look familiar. Her name is Samantha Ponder and she is an ESPN college basketball and football sideline reporter. At this point, she is probably much more recognizable than her husband and quarterback, Christian Ponder.
Also, word has it she's got a pretty solid arm, as well…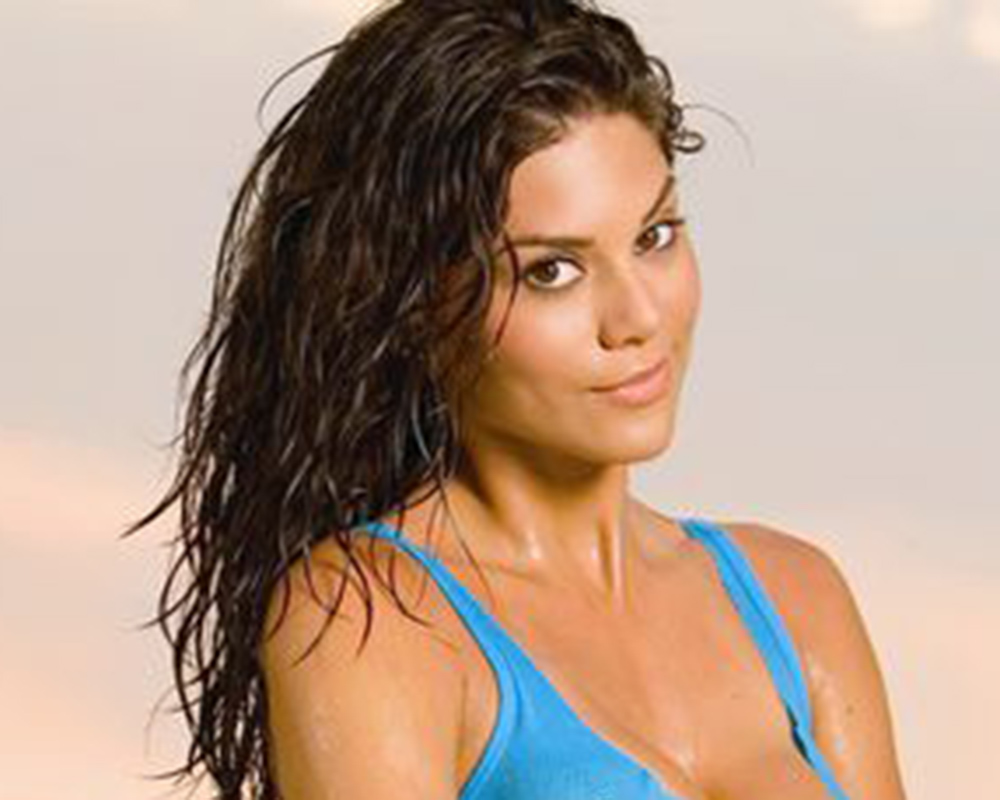 Anna Burns
This is Anna Burns. She is the wife of Wes Welker, a legendary wide receiver in the NFL who won multiple Super Bowls with the Patriots. She's made headlines in the past for going on a pretty funny Twitter rant directed at none other than Ray Lewis, as well as being crowned Miss Hooters in 2005.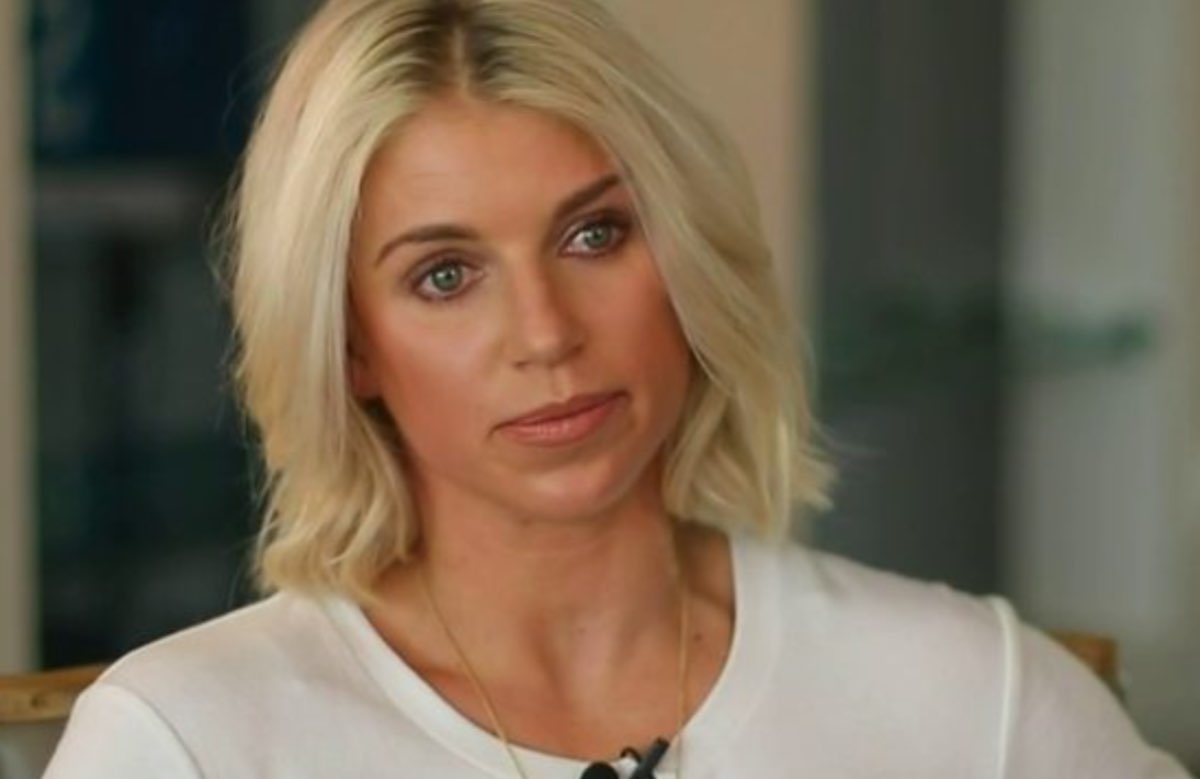 Kelly Stafford
This is Kelly Stafford, wife to Detroit Lions QB Matt Stafford. These two are another seemingly perfect match. The two met while attending The University of Georgia where Matt played football (obviously) and Kelly was a cheerleader. In 2019, Kelly underwent brain surgery to remove a tumor. From the sounds of it, the healing process was excruciating. But we're happy to say that from the outside, it seems like she has regained her sense of self. Much respect, Kelly.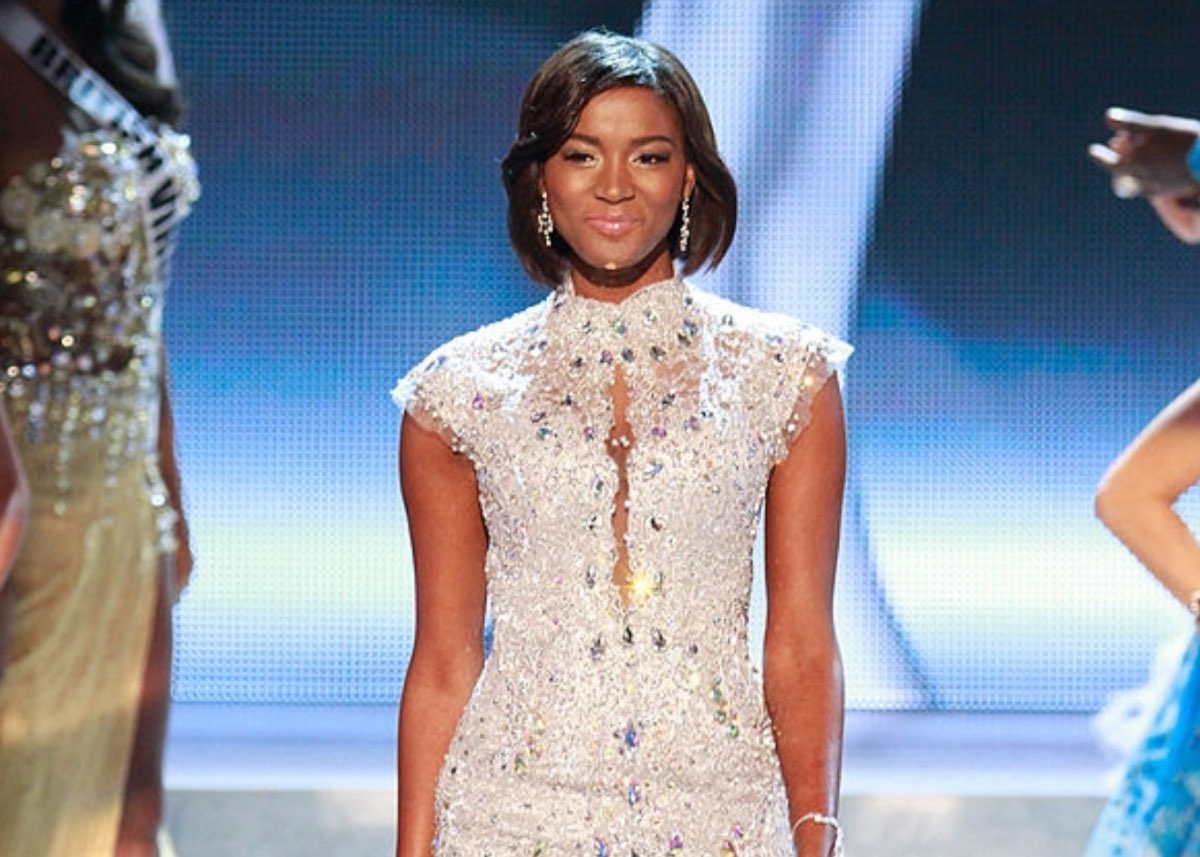 Leila Lopes
This stunning beauty is Leila Lopes, actress, model, and beauty queen. And by beauty queen, we mean Miss Universe 2011. She's from Angola and is the wife of former New York Giants and Atlanta Falcons player Ositadimma "Osi" Umenyiora. She is the first woman from Angola to win the title.

Lacey Minchew
Matt Flynn, formerly known as Aaron Rodgers' backup for the Green Bay Packers and Drew Brees' backup for the New Orlean Saints. Anyway – back to Lacey. She and Flynn met while the two attended LSU. She was a "Golden Girl", and he was the LSU quarterback. She was also crowned Miss Louisiana in 2009.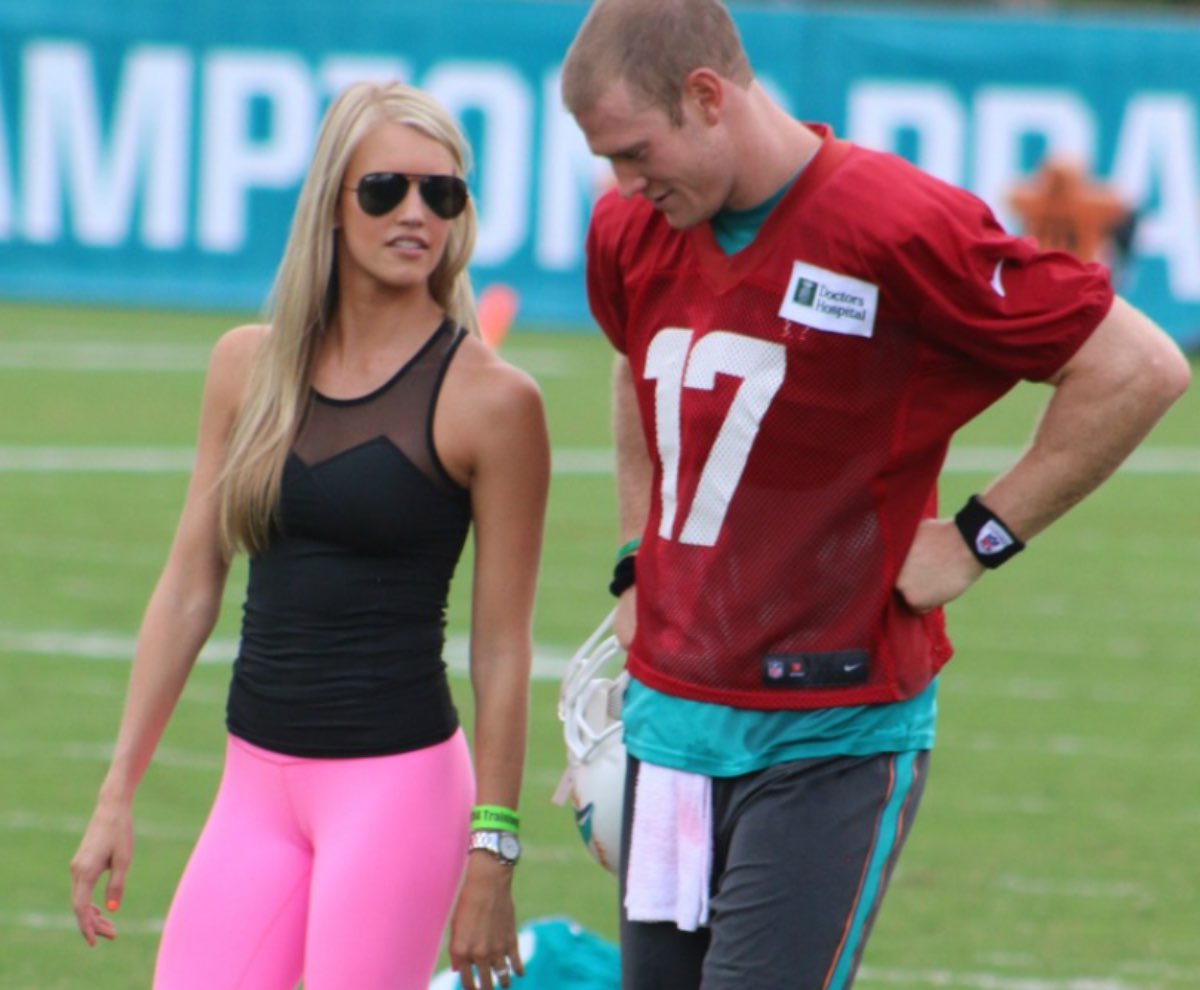 Lauren Tannehill
Lauren Tannehill is the wife of the Miami Dolphins quarterback, Ryan Tannehill, and all we have to say is he is one lucky guy. She is an aspiring model and the two married in 2016. Tannehill just had an amazing comeback season with the Tennessee Titans.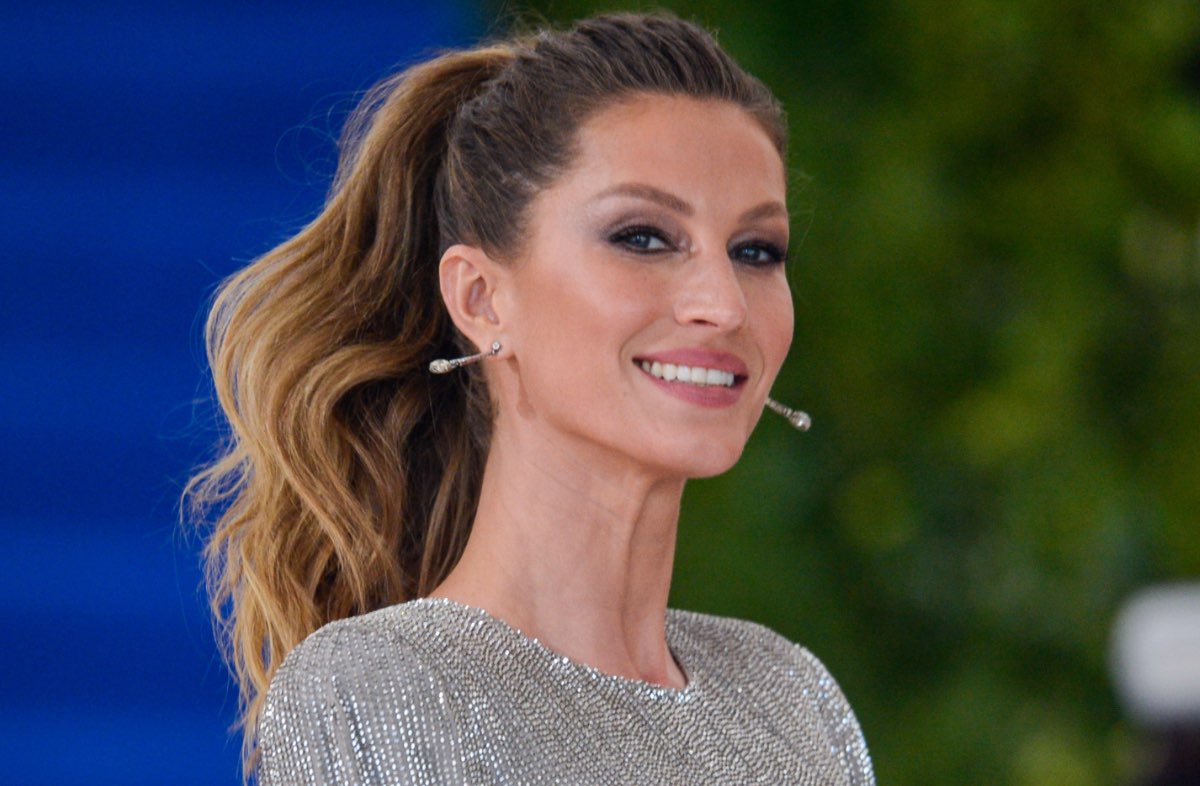 Gisele Bundchen
No list of NFL wives and girlfriends would be complete without including Patriot's quarterback Tom Brady's wife, Gisele Bundchen. Gisele is one of the most famous super models in history and Tom Brady will go down in history as one of the best quarterbacks to ever play the game, so these two are a match made in heaven.

Ciara
Professional athletes tend to attract very good looking partners, and National Football League players are certainly no exception. Internationally known singing superstar, Ciara, is married to the Seattle Seakhawk's quarterback, Russell Wilson. These two make quite a power couple; with Ciara dawning titles of singer, songwriter, actress, dancer, model and record producer and Wilson leading one of the most powerful and respected franchises in the league.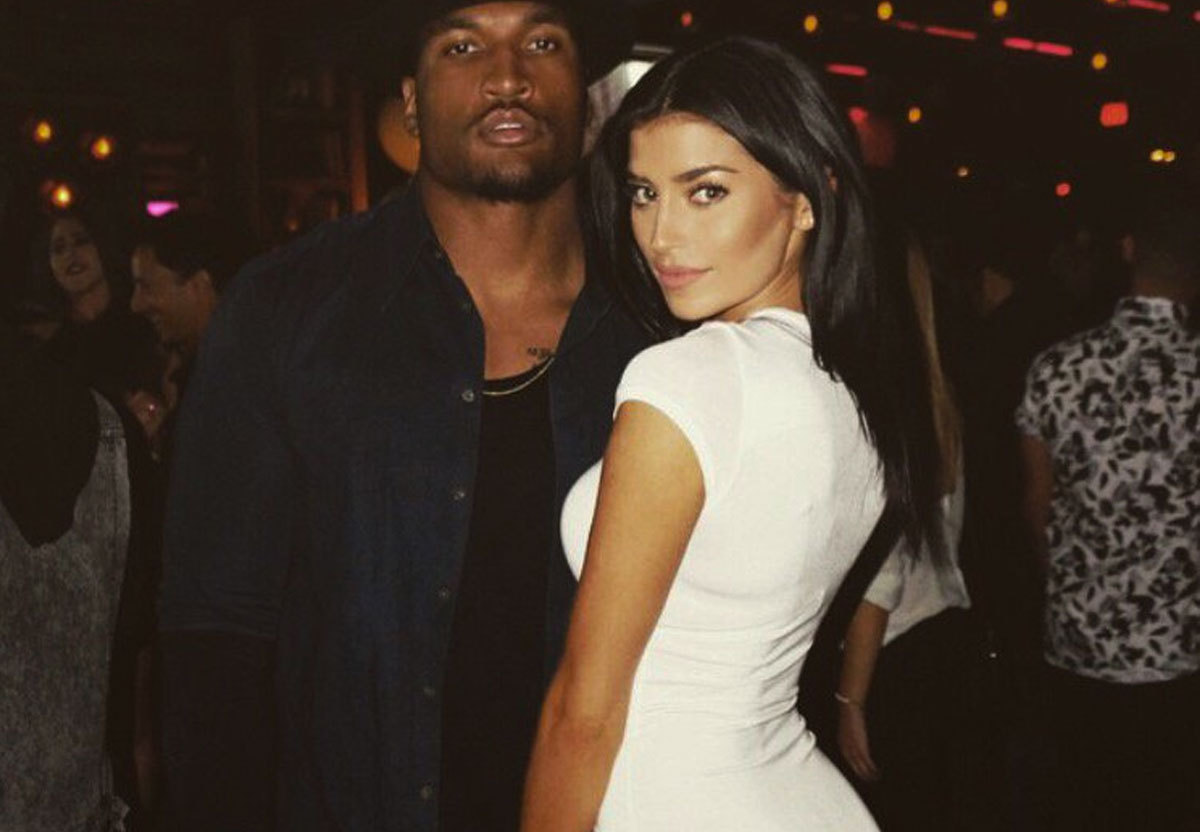 Nicole Williams
Nicole Williams is a fashion model, TV personality, and businesswoman. She was featured on WAGs LA, and the Steve Harvey talk show. Williams also has a successful swimwear line called Nia Lynn. She married former outside linebacker Larry David from the San Diego Chargers and Tampa Bay Buccaneers on May 19, 2017.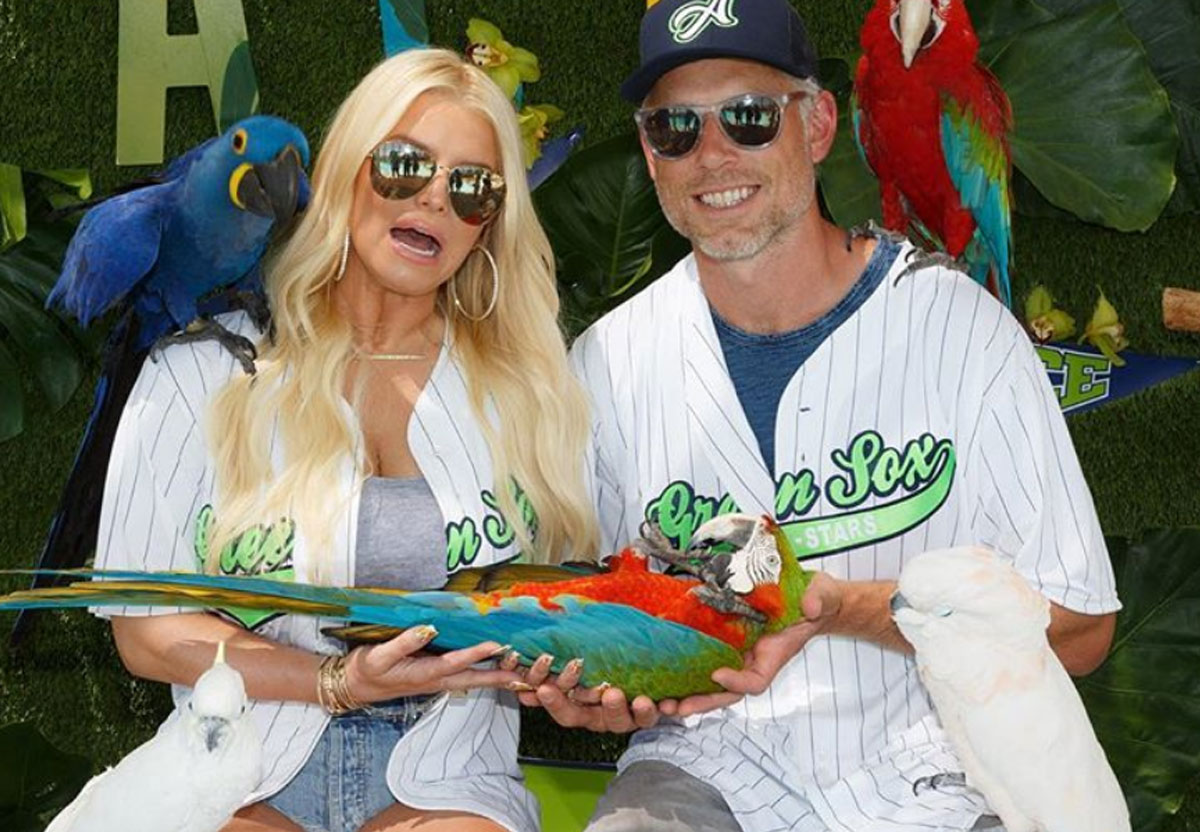 Jessica Simpson
Jessica Simpson is recognized mainly for singing, but she is also a fashion designer and actress. Simpson has sold over 15 million albums worldwide with songs such as "These Boots Are Made for Walkin" and "I Wanna Love You Forever." She married former NFL tight end Eric Johnson who played with the San Francisco 49ers (2001-2006) and one year with New Orleans Saints (2007). The couple has had three kids together.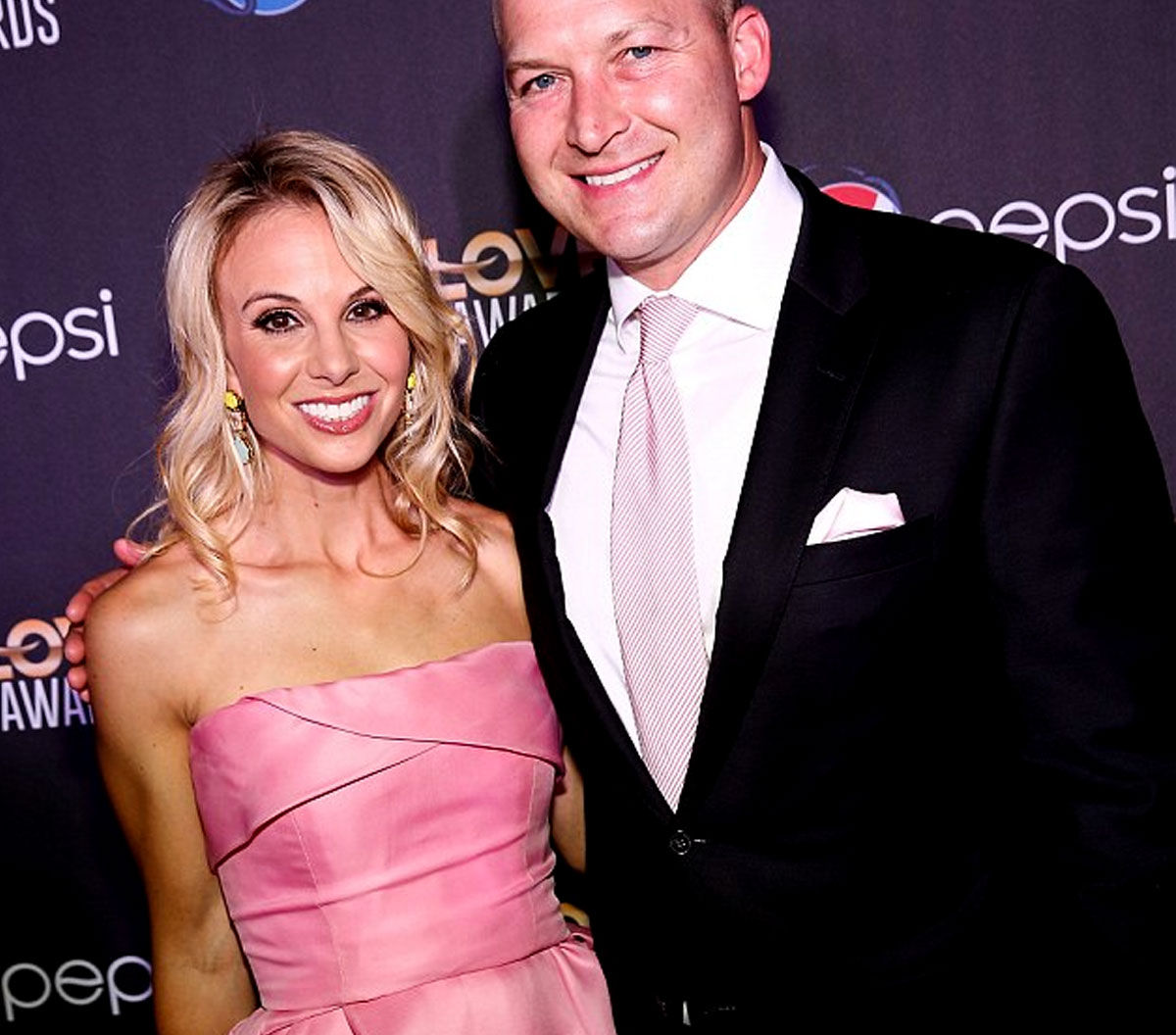 Elisabeth Hasselbeck
Elisabeth Hasselbeck (Filarski) is a former TV personality. She garnered national attention in 2001 as a contestant on Survivor's second season "Survivor: The Australian Outback," where she went on a decent winning streak. On July 6, 2002, she married her college boyfriend, Tim Hasselbeck (Matt Hasselbeck's younger brother). Hasselbeck was a quarterback for the NFL for eight seasons and played for multiple teams. As of 2020, he now works as an analyst for ESPN.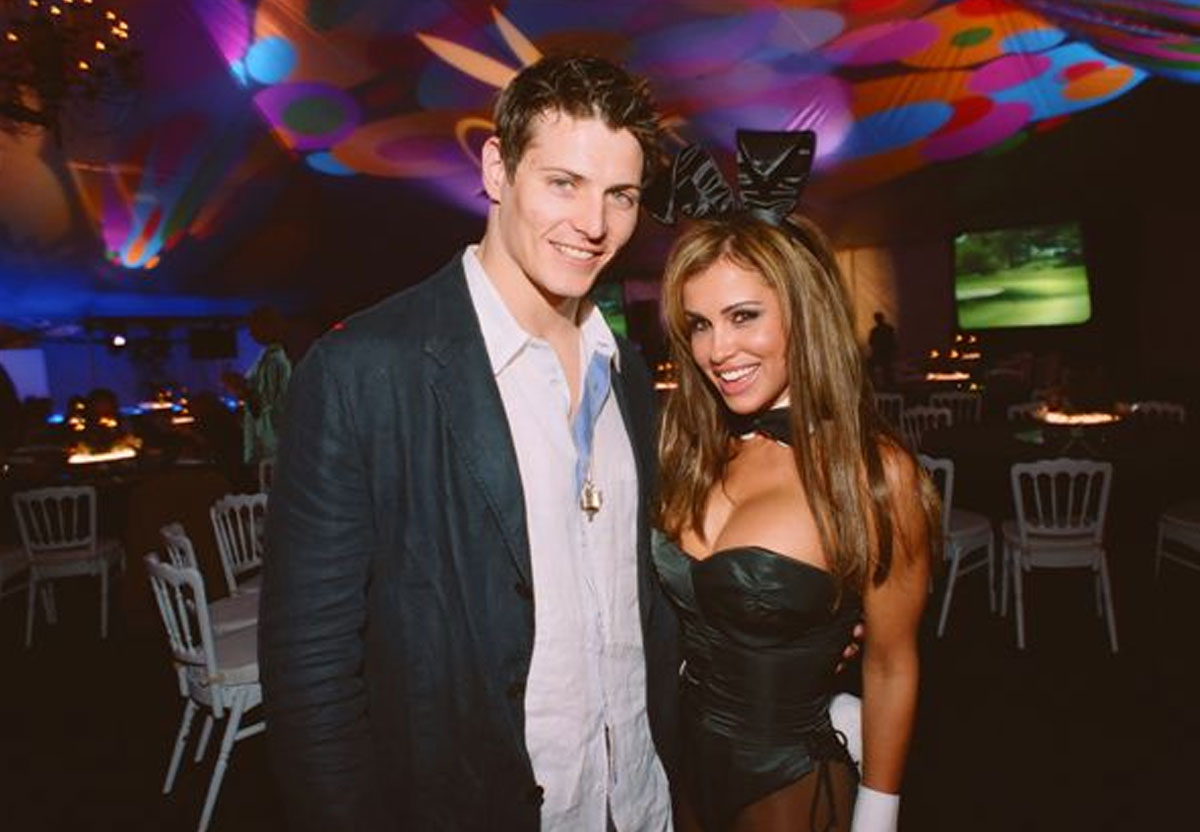 Jennifer Walcott
Jennifer Walcott was a glamour model and appeared in several magazines. Playboy's magazine selected her as Playmate of the Month for August 2001. Before her modeling career, she served as a makeup artist. In 2010, she married former NFL safety Adam Archuleta who played between 2001 and 2008. He played for four seasons with the St. Louis Rams.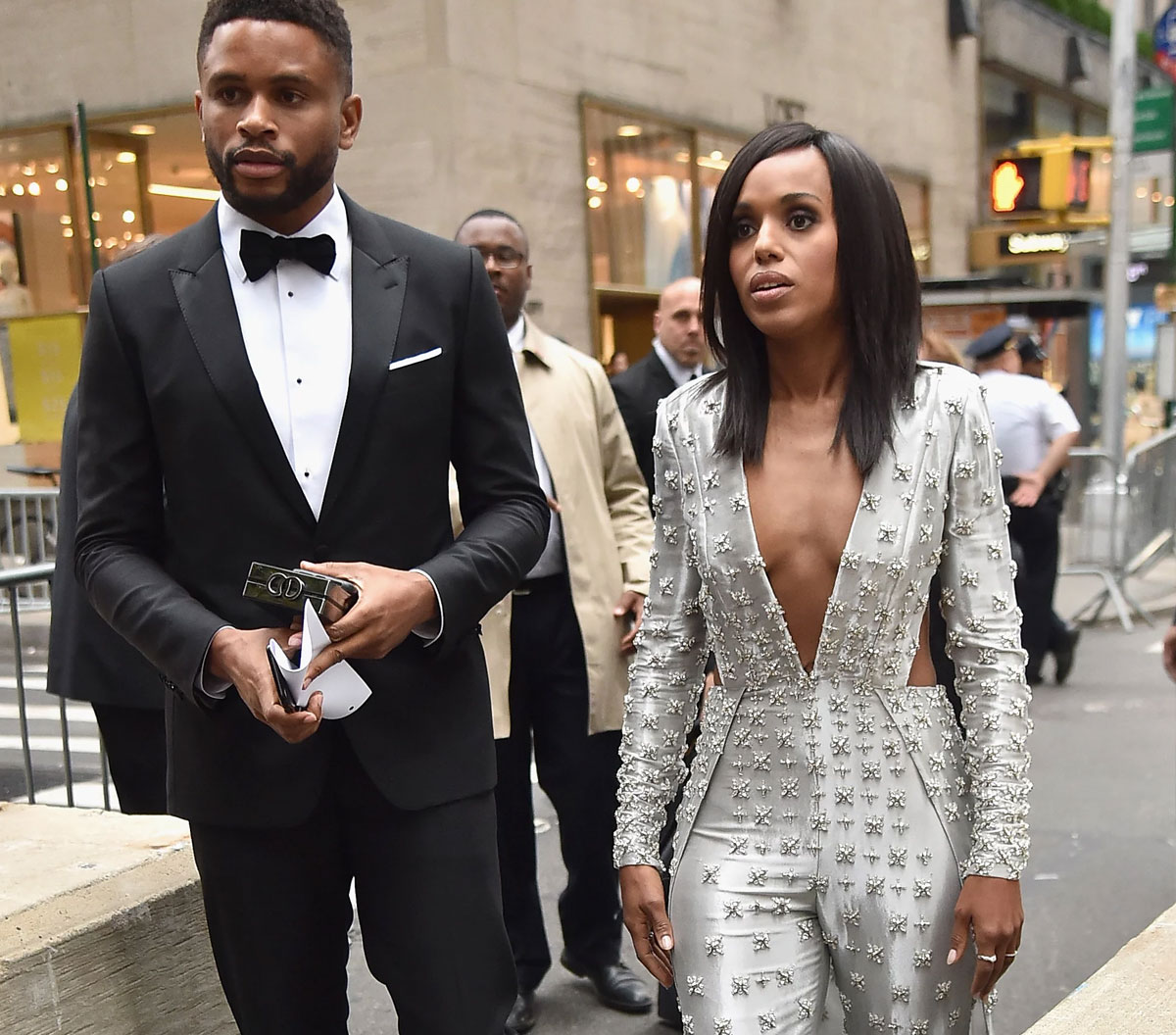 Kerry Washington
Kerry Washington is one of the most influential women on these slides. She is a three-time Emmy nominated and two-time Golden Globe-nominated actress and listed on the 2014 Time 100. She is primarily known for her role as Olivia Pope on the ABC series Scandal (2016-2018). Washington has also appeared in several movies, including Django Unchained. Washington married former NFL cornerback and actor Nnamdi Asomugha in 2013. Asomugha was voted All-Pro four times in his eleven-year career.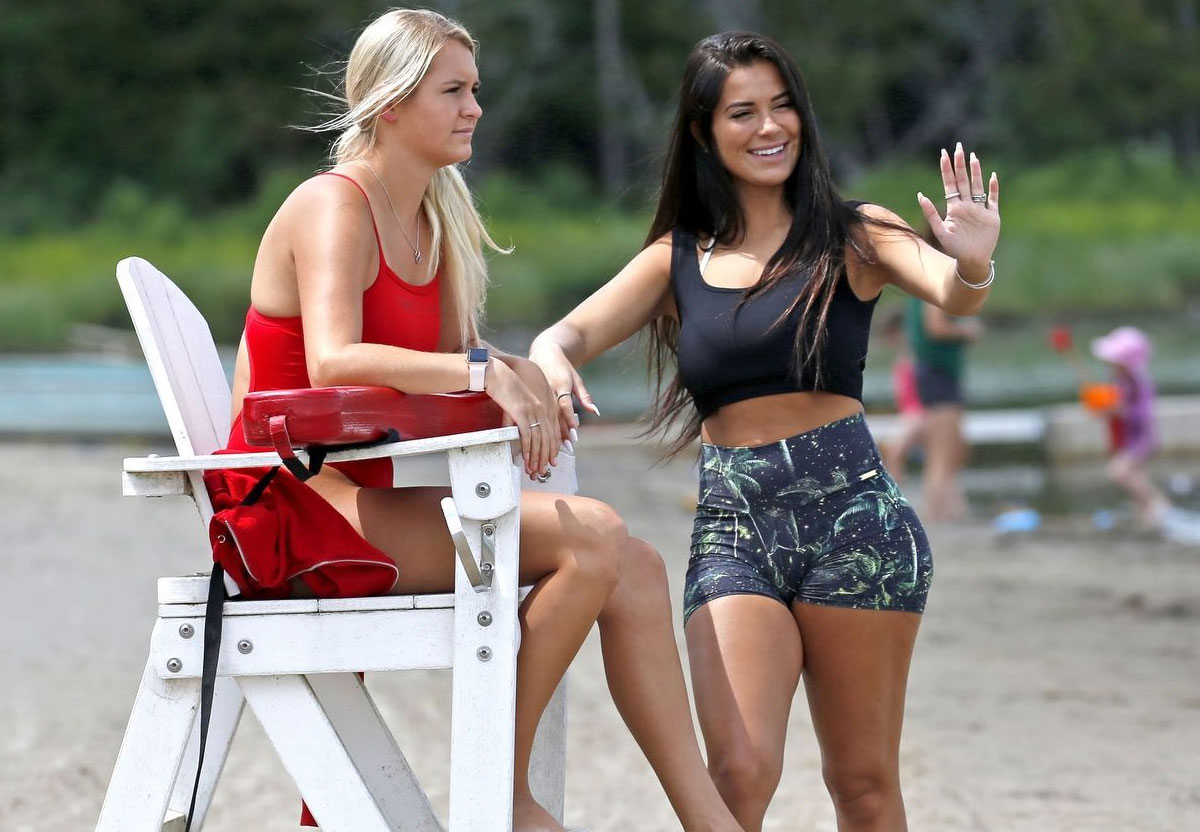 Rachel Bush
Rachel Bush is recognizable from her Instagram modeling. In 2014, she gained considerable attention for the 2014 Miss Teen New York, where she became a finalist. Eventually, Bush moved to Florida to attend college. On Instagram and other social media sites, she has gained more than a million followers. Since then, she has married the free safety from the Buffalo Bills Jordan Poyer and now has a child.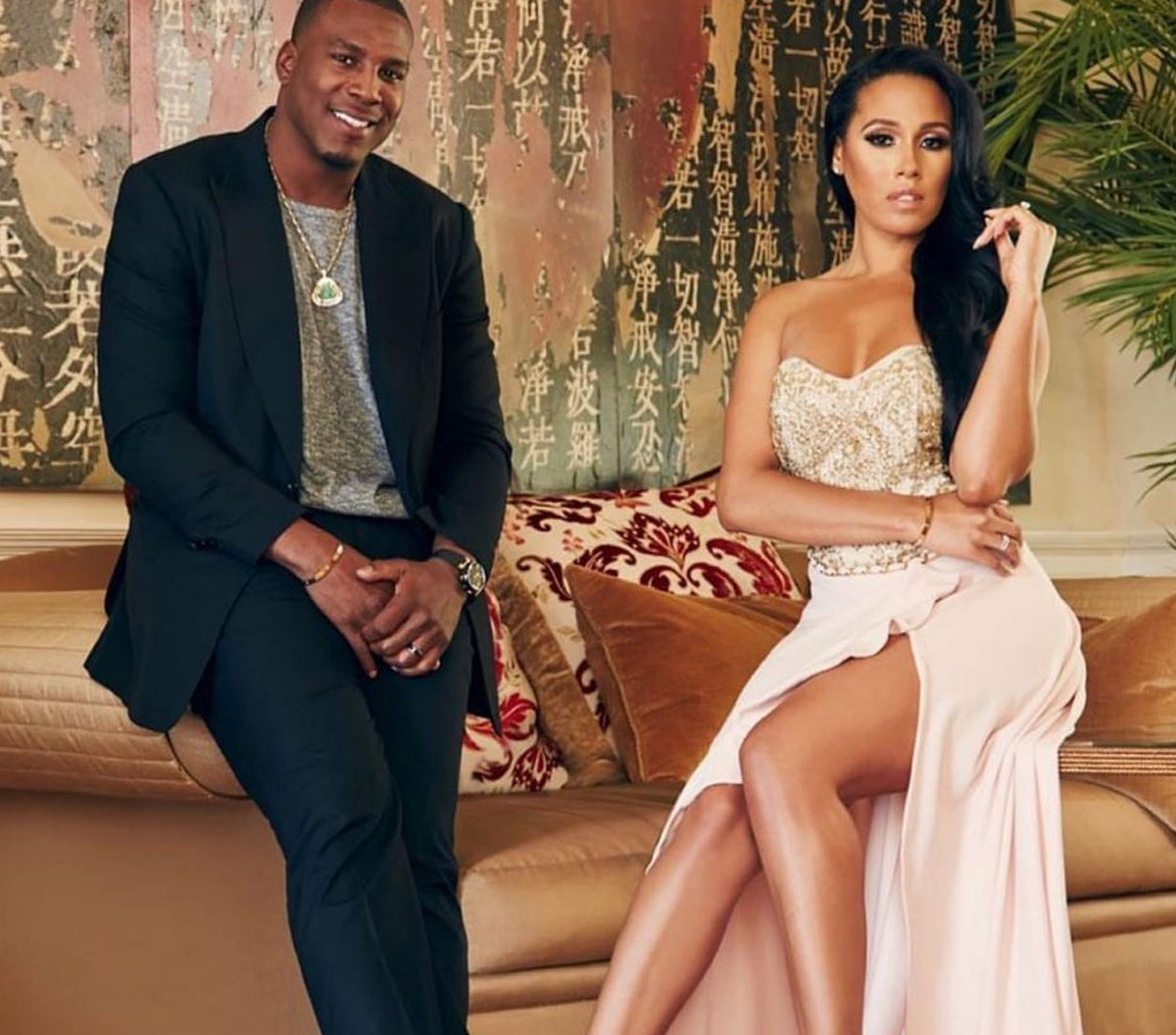 Sasha Gates
Sasha Dindayal worked as a model for photography and video. She has a degree in fashion merchandising and has appeared in some films and music videos. In 2011, she married Antonio Gates, the former tight end for the San Diego/Los Angeles Chargers (he retired in 2020). Dindayal, now Gates, has since appeared as a cast member of WAGS and has engaged with several other ventures, including entrepreneurship, philanthropy fashionista, and recording music.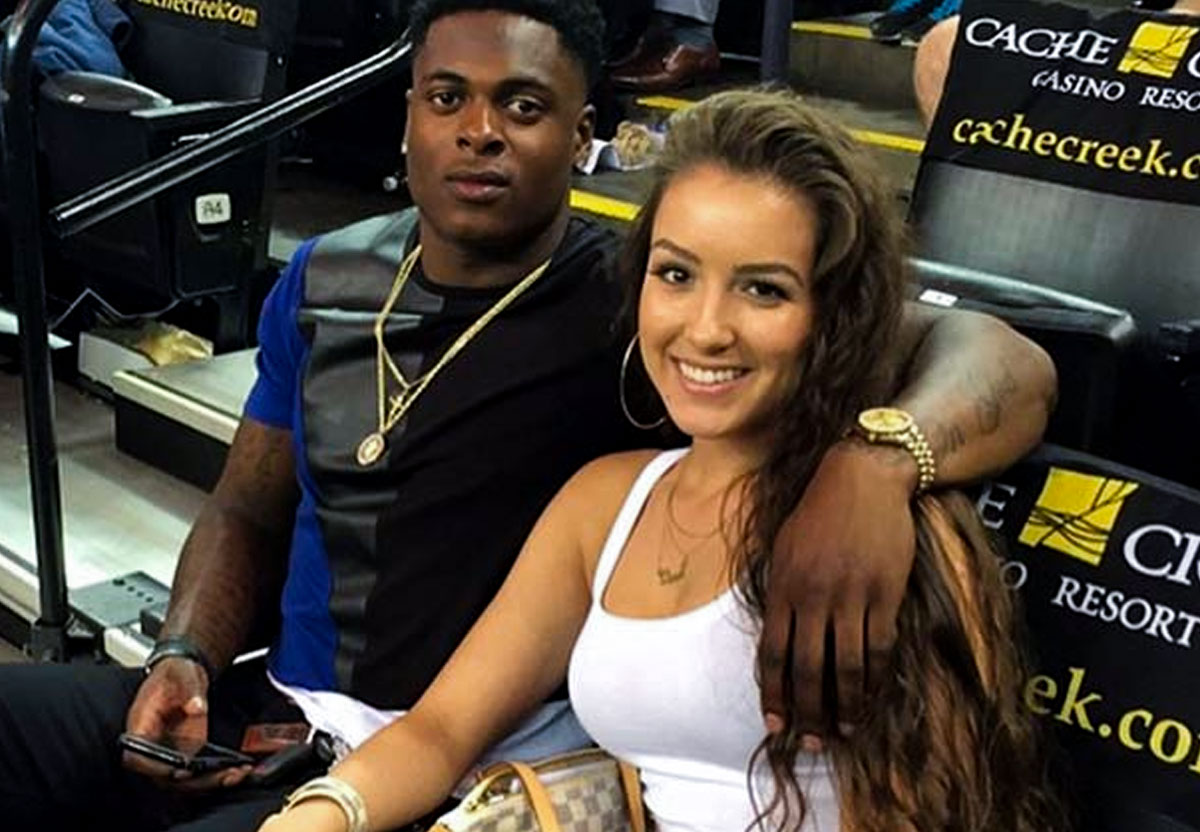 Devanne Adams
Davante Adams met Devanne Villareal in college at Fresno State. Despite the Green Bay Packers drafting Adams in 2014, Villareal chose to finish college and now works as an esthetician. The couple got engaged in 2017 and married on June 2, 2018. In 2019, the two had their first child.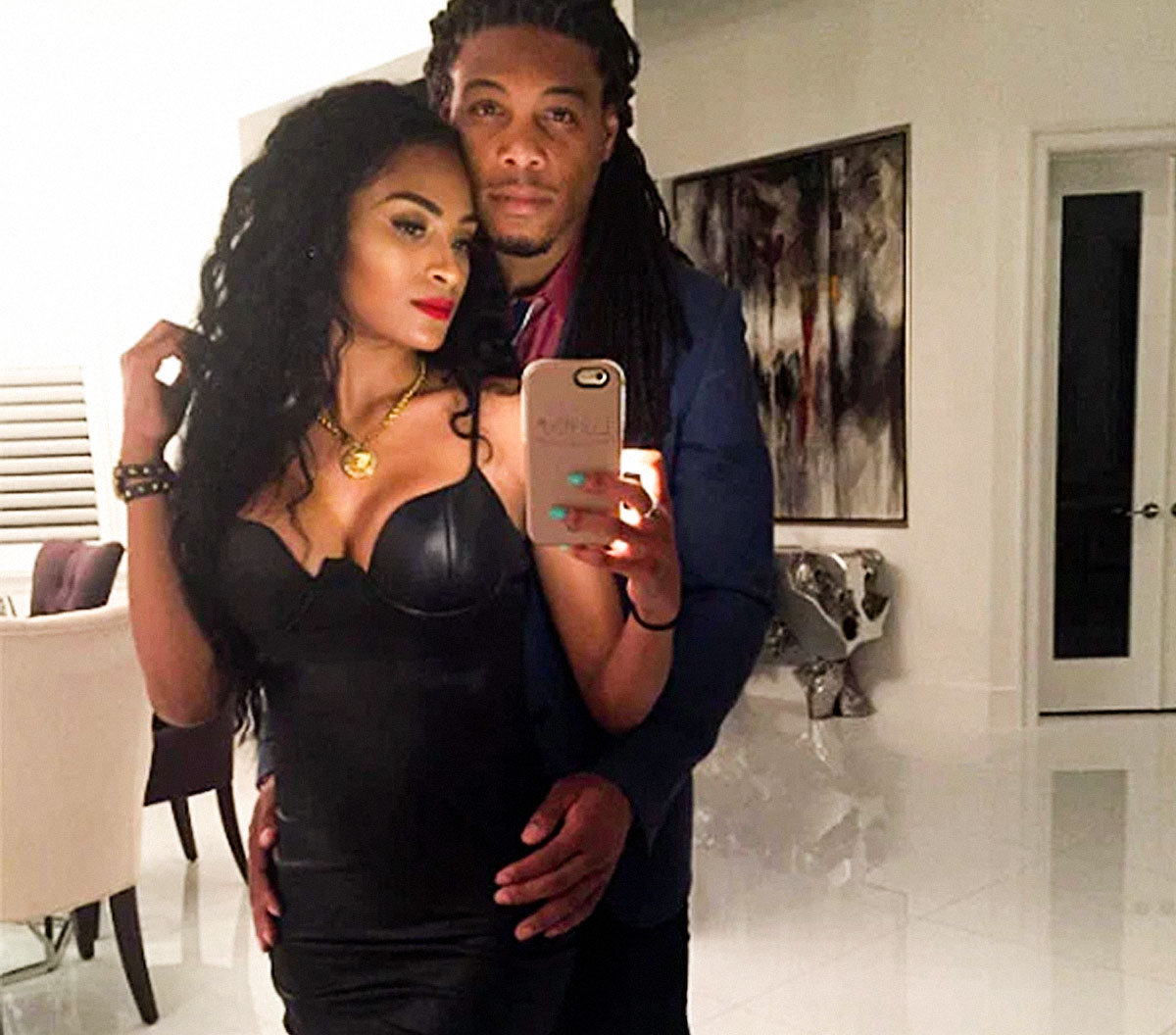 Ashley Nicole Roberts
Ashley Nicole Roberts is a model and trendy on Instagram with over 500,000 followers. She began dating Indianapolis Colts linebacker Philip Wheeler in 2009. Wheeler has since played for Oakland, Miami, San Francisco, Atlanta, and Arizona and is currently a free agent. The couple married in 2017 and have two children together. Roberts also was featured on WAGS Miami.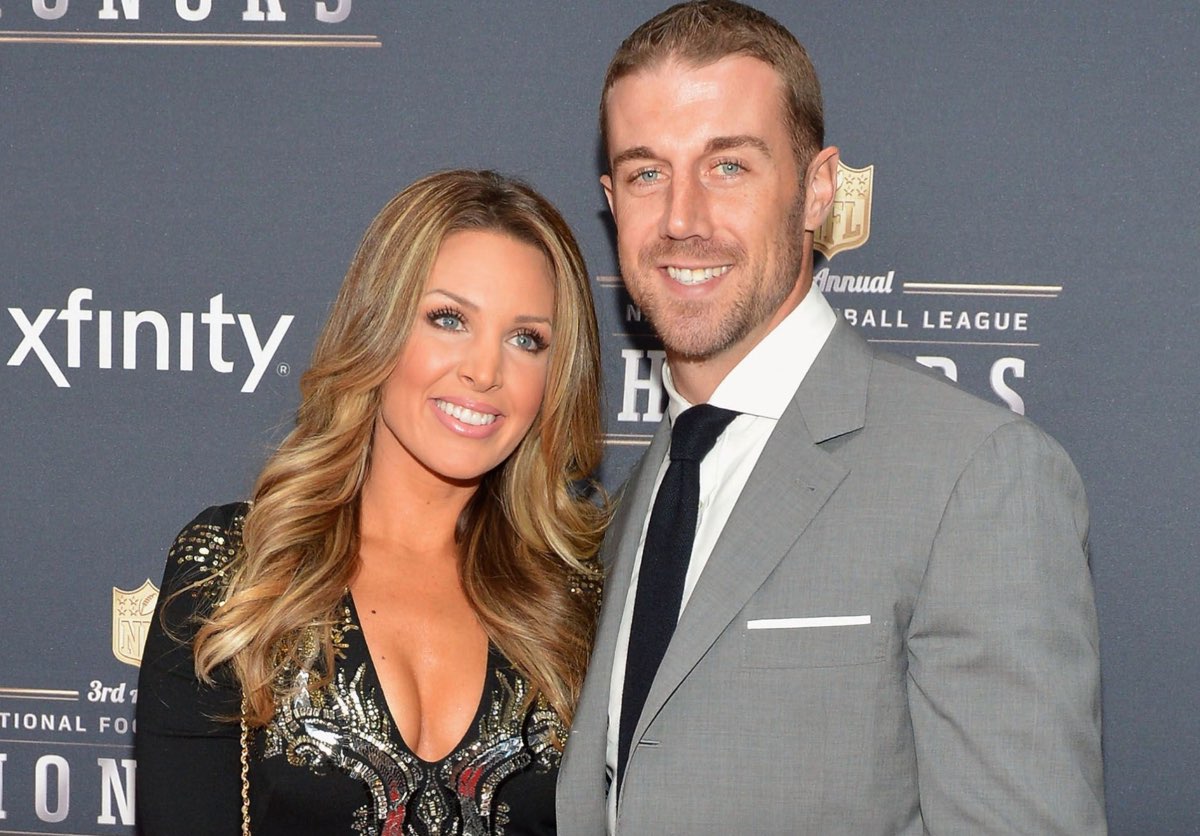 Elizabeth Barry
Elizabeth Barry used to perform as an NFL cheerleader for the Oakland Raiders. She met her future husband quarterback Alex Smith at a game against the San Francisco 49ers, and the two began dating. Their first excursion was the Saint Patrick Day Festival in San Jose, California. The two married in 2008 and have three kids. Barry currently shares many family moments on social media and participates in various charitable works.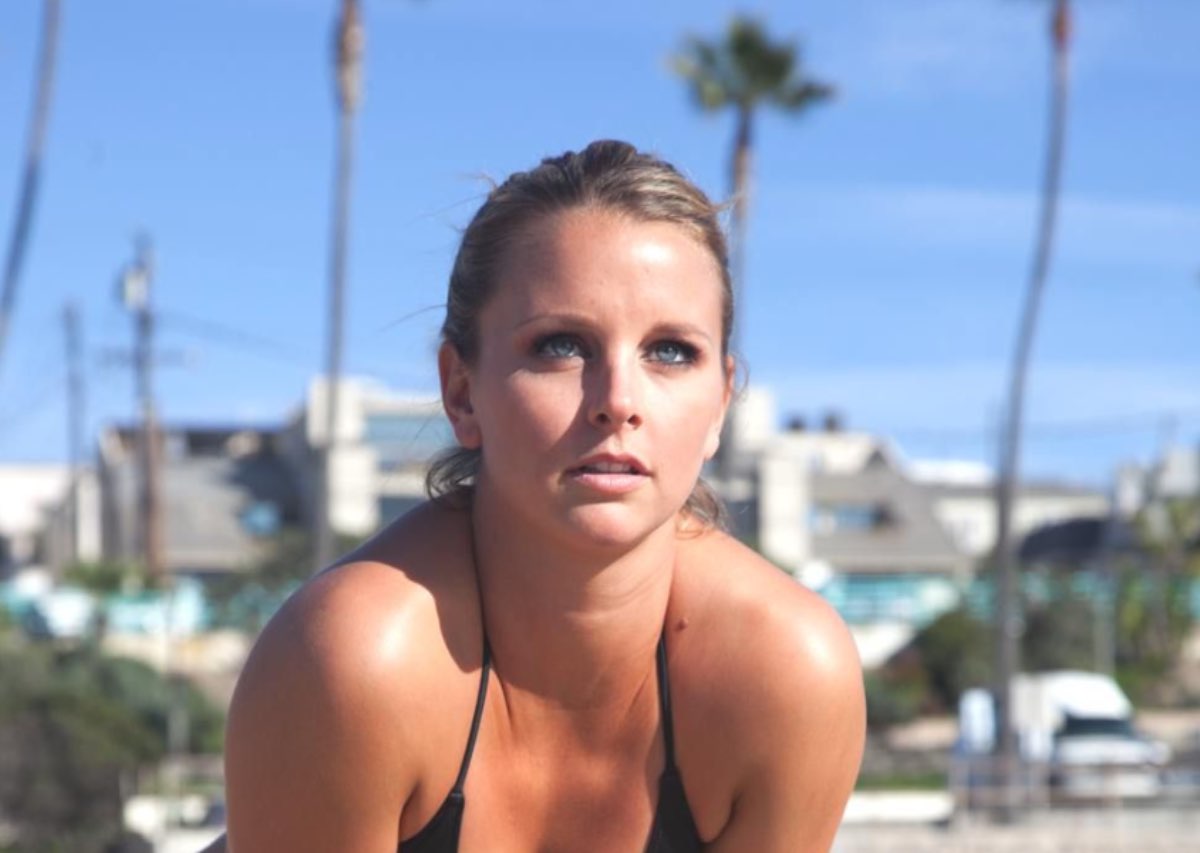 Jess Gysin
Jess Gysin is another athlete on our list. She is a volleyball player who played collegiately for USC and graduated with a major in political science and minor in communications. As of 2020, Gysin plays beach volleyball as Outside Hitter. She married former NFL quarterback Jimmy Clausen in 2013. Clausen played between 2010 and 2015 for the Carolina Panthers, Chicago Bears, and the Baltimore Ravens.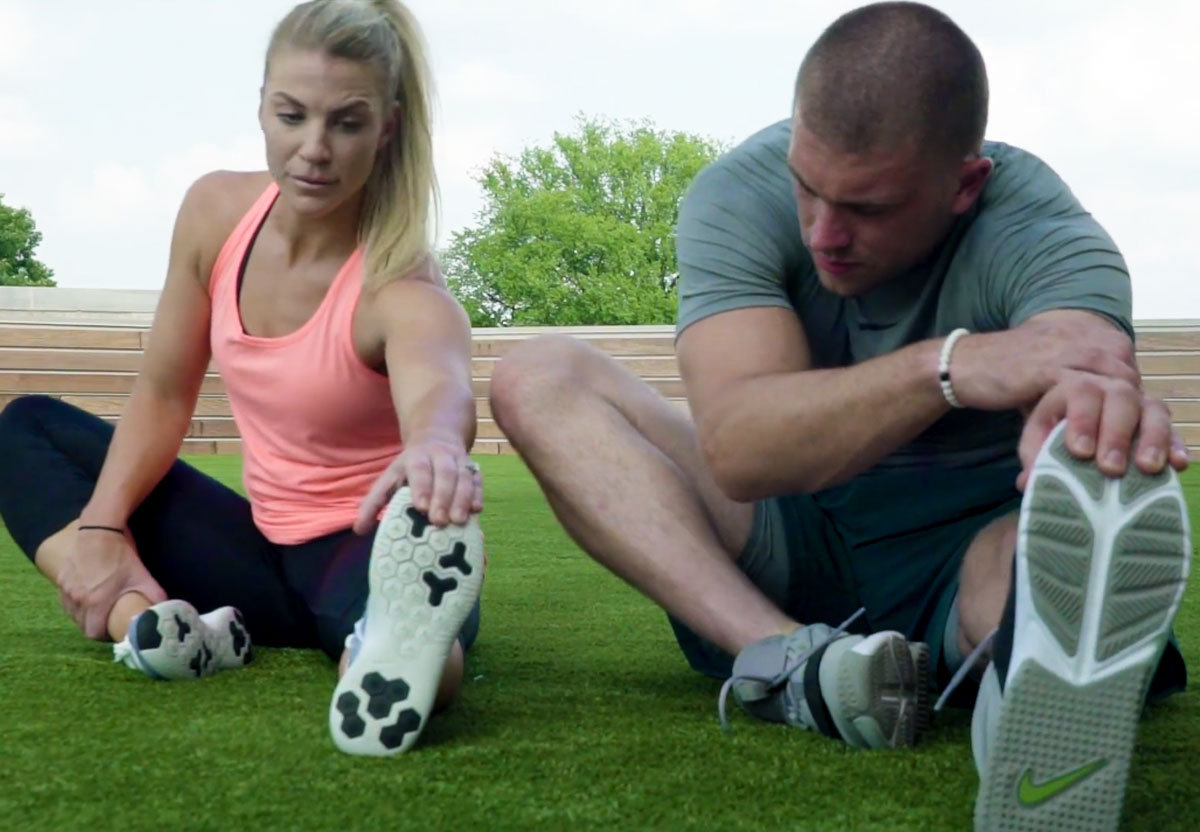 Julie Ertz
Julie Johnston (now Ertz) is married to Philadelphia Eagles' tight end, Zach Ertz. Ertz is a two-time Pro Bowl Player and helped his team reach the Super Bowl in the 2017 season. Johnston also is a successful athlete. She is a professional soccer player who plays with the Chicago Red Stars and the United States national women's soccer team as of 2020. Johnston was awarded the U.S. Soccer Female Player of the Year in 2017 and 2019. On March 26, 2017, she married Ertz. The couple has shared their training regimen with many publications. You can also check out their appearance on the 2017 ESPN Magazine's Body Issue if you are into that kind of thing.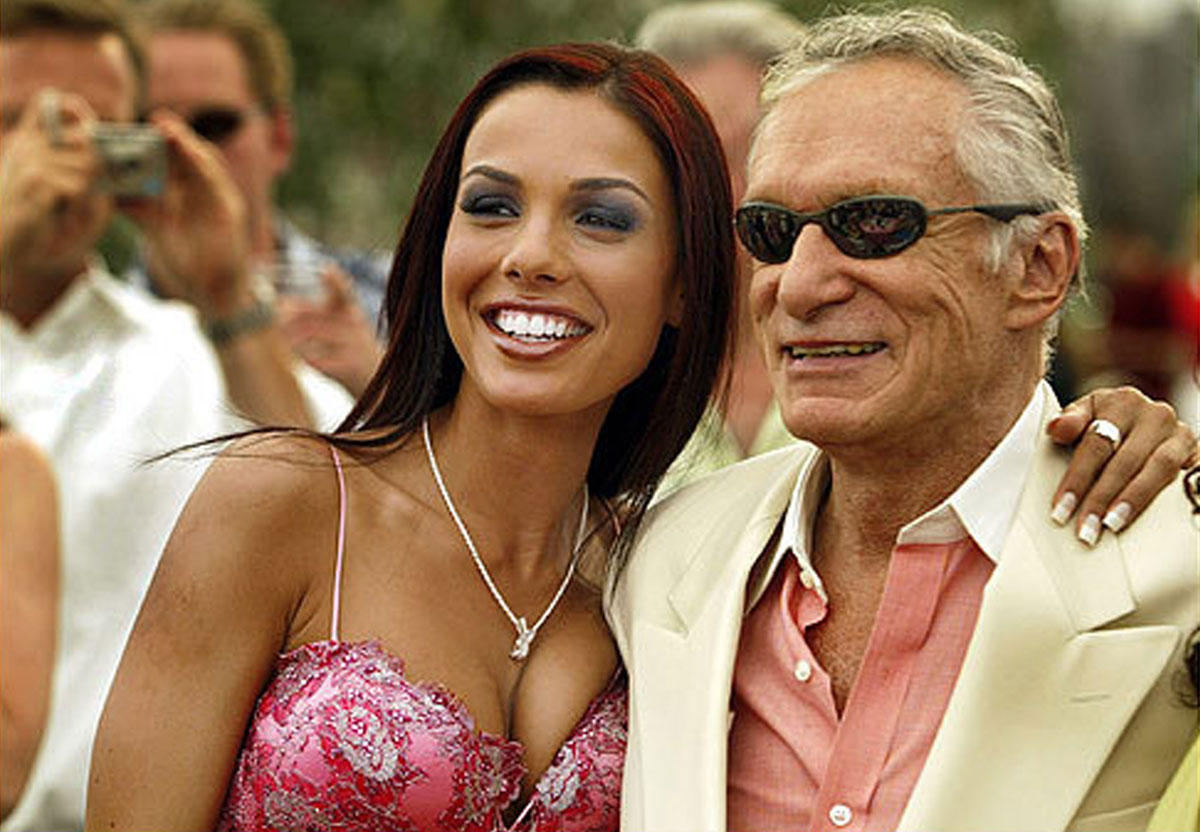 Carmella DeCesare
Carmella DeCesare worked as model and appeared on Playboy magazine's Miss April 2003 and she was selected as Playmate of the Year in 2004. She garnerd notice for her appearance on Fox's Who Wants to Be a Playboy Centerfold where she was selected as a finalist. She married former NFL quarterback Jeff Garcia who was a four-time Pro Bowl Selection. They tied in the knot in 2007 and have had four kids.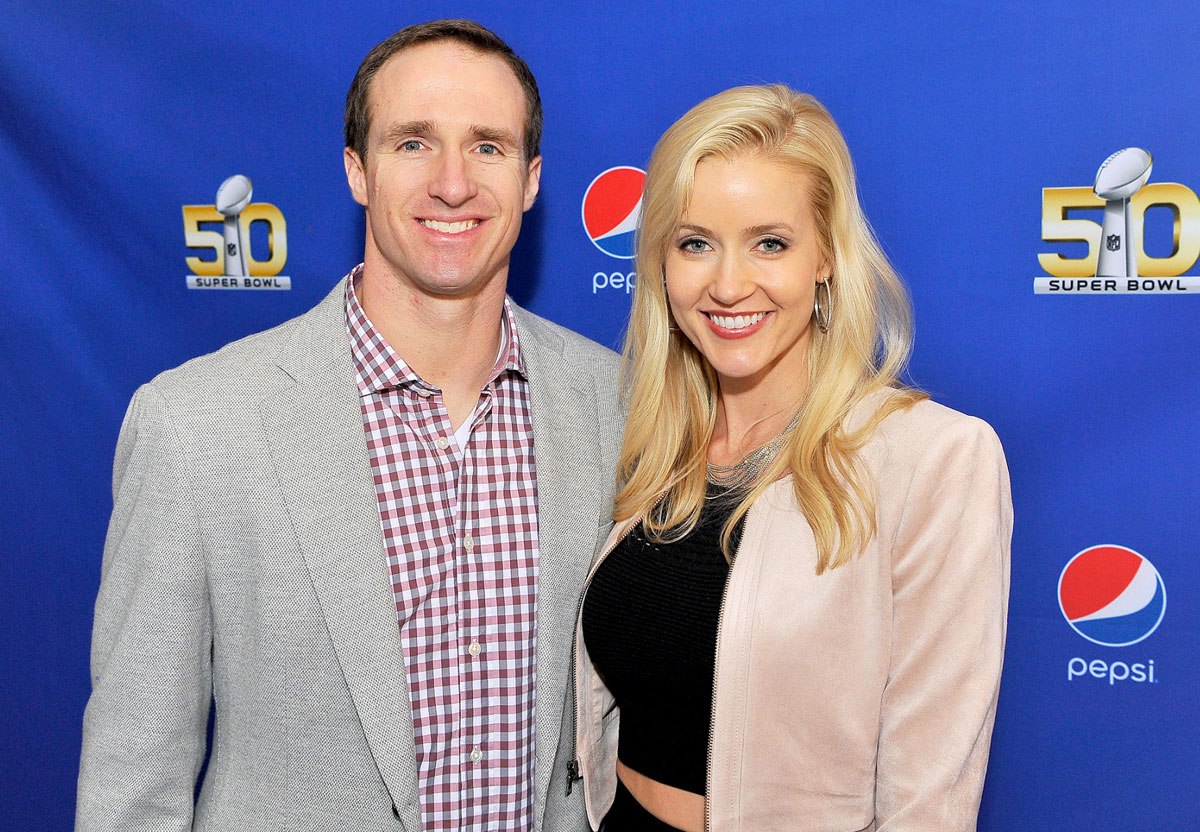 Brittany Brees
Drew Brees, the current quarterback of the New Orleans Saints, married his college sweetheart Brittany Dudchenko in February 2003. They met at Purdue University, where Brees played football and majored in industrial management. Brees played for the San Diego Chargers between 2001 and 2005 before relocating to New Orleans after the Saints drafted him as a free agent in 2006. The couple has four kids and started the Brees Dream Foundation. The foundation helps support cancer patients and research as well as offers disaster relief.
Ashli Evans
Mike Evans married Ashli Dotson (now Evans) in February 2017. Evans is the wide receiver for the Tampa Bay Buccaneers. The couple met when they were attending Texas A&M University and declared themselves a couple in 2014. Evans has two daughters, and Dotson attends every Bucs game she can. Dotson also has a blog where she shares posts about beauty, fashion, motherhood, and fitness.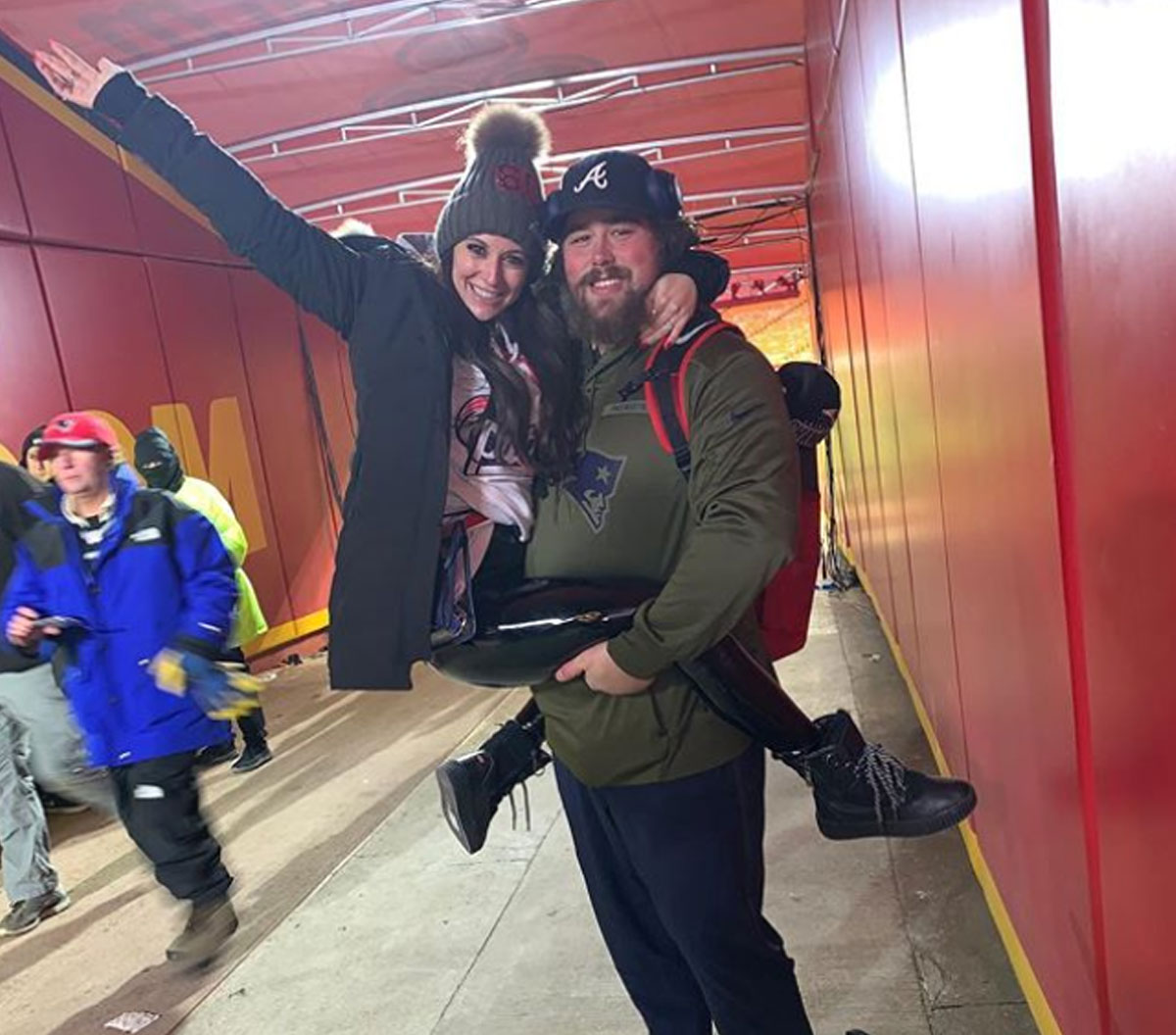 Ashli Evans
Mackenzie Dempsey was a former cheerleader at the University of Georgia and has a bachelor's degree in Science in Health Promotion. She met David Andrews, the center for the New England Patriots as of 2020, while they were both attending college. They began dating their junior year with Andrews finally proposing to her in the middle of Sanford Stadium. During offseason of the NFL in 2017, the couple got married. The Andrews have two dogs.