41 Tractors Caught in Sticky Situations
There is a story here, but we are not sure what it is. It could be the Transformers meets the age of Apocalypse while battling undersea monsters, or another Star Wars sequel/prequel. Most likely though, it is a sad, sad tale involving an overzealous digger and the unforgiving ocean. The claw does look rather impressive though, getting up out of the sand as if it is making a final attempt to pull itself from the depths of the sea.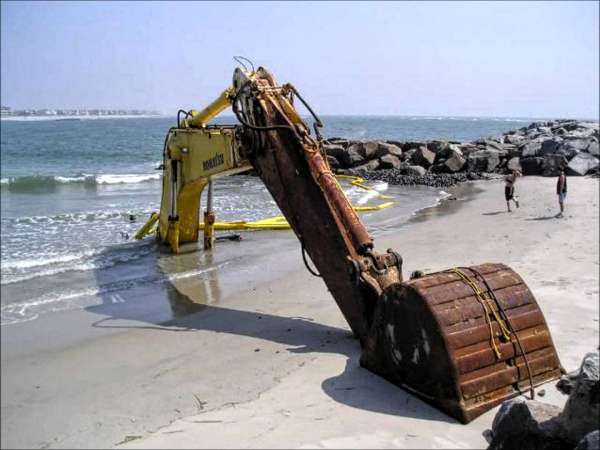 Where is Captain Ahab when you need him? We don't know. We don't know where the owner of this earth-moving tractor is either. I can't blame him though. I too would disappear quicker than an OSHA inspector at the safety convention if this happened on my watch. Luckily there are a few bystanders around to look useful, although their ability to help is probably very limited. Such is the life of a tractor stuck in the sand.