10 Classic Trucks So Rare, Top Collectors Can't Find Them
10/10
1956 Powell Sport Wagon
If you happen to be a fan of classic mid-century trucks, you may have heard of Powell Manufacturing Company out of California. If not, let us introduce you to the 1956 Powell Sport Wagon, the first of our "10 Classic Trucks So Rare, Top Collectors Can't Find Them" list. What makes this particular truck so special? Well, a couple of things, but let's start with the basics. The Sport Wagons were made using 1941 Plymouth chassis' – that's right, all of these trucks were made using 1941 Plymouth chassis' found at junkyards. From there, you also have a fiberglass nose piece complete with an oak front bumper. But what about that interesting Pez-like dispenser on the back? The Sports Wagon came equipped with this interesting little addition, an extendable storage box that we think would actually be quite handy. You won't find Powell's for sale often, but if you do you can usually score them for a reasonable price. This beauty hit Craigslist for just under $15,000 in 2014.
9/10
1946 Dodge Power Wagon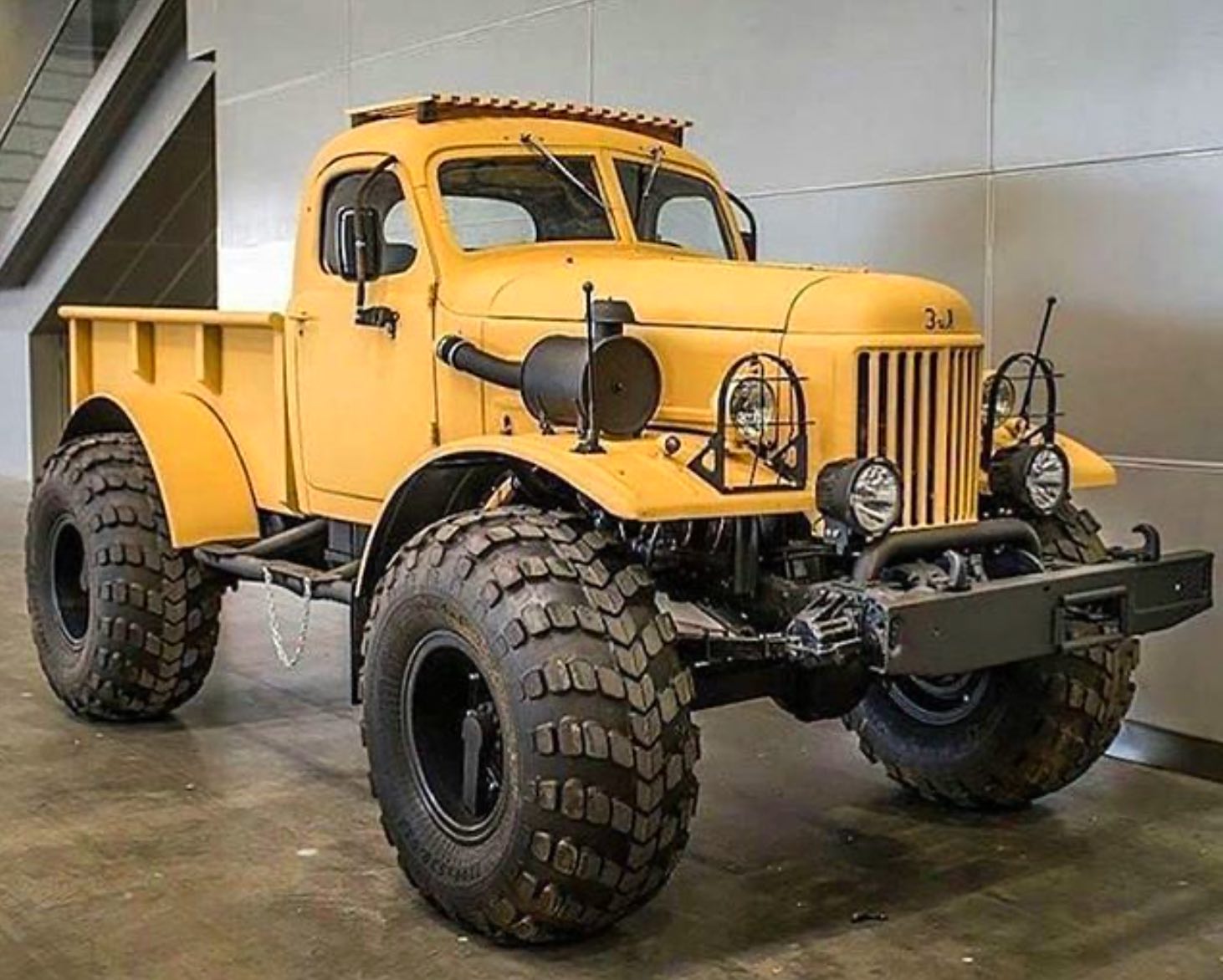 The Dodge Power Wagon was a 4WD truck that was produced from 1945 to 1981, and changed nameplates under the Dodge Ram from 2005 – 2013.
8/10
1948 White WA122 COE Streamliner
I mean, come on! This vehicle is definitely worthy of our "10 Classic Trucks So Rare, Top Collectors Can't Find Them" list. This 1948 White WA122 COE Streamline is electric! The brewery out of London, Ontario sure knew how to make an entrance into town.
7/10
1937 Chevy Pickup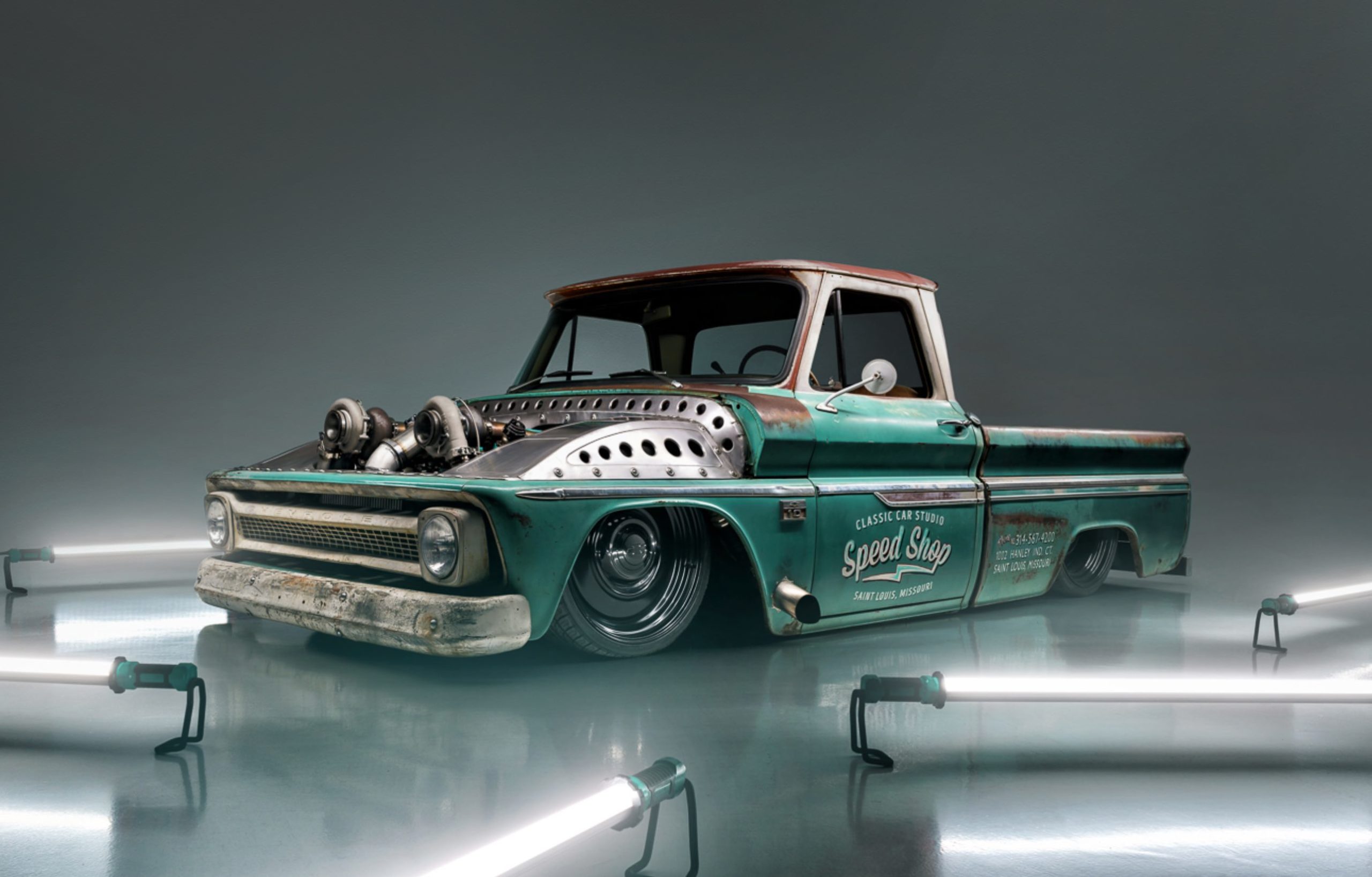 Sunset Pearl. That's the beautiful hue of color you're looking at right now. I want my bedroom painted that color. I wish every car was required to be outfitted with Sunset Pearl. This 1937 Chevrolet Pickup Truck jumps off the page with that beautiful paint job. Believe it or not, this refurbished Chevy is made up of a lot of different parts from a lot of different vehicles. But the frame is classic 1930s Chevrolet. Great work on this Chevy! Got to say, this is one of the better restored rare trucks I've seen.
6/10
Volvo N88
The Volvo N88 may not appear to be very different from its predecessors, but under the hood, these trucks were revolutionary for the trucking industry in the mid 1960s. They were included in the 'System 8' family of trucks which meant the truck's top priorities revolved around reliability, weight constraint, low fuel consumption, extended service life and future developmental opportunity. This N88 was photographed at the Hyacintenrit 2013 stop in the Jack den Hartogh Oldtimer Truck Museum and was awaiting restoration.
5/10
Chevrolet Dubl-Duti
Chevrolet manufactured the 1940 Dubl-Duti. Outside builders crafted these delivery vehicles' bodies. They contained a flat face cowl chassis. This particular one might have been a milk truck. On the YouTube channel Turnin' Rust the hosts purchased this Dubl-Duti from an old car collector named Trent. Apparently, it is scarce and might be the only one left in existence. Although, one website claims that around 100 similar trucks were made. With Turnin' Rust, the host plan to restore it. Trent included a manual he found as part of the deal for the vehicle.
4/10
1968 Dodge Power Wagon Firetruck
We already a Power Wagon on the list. However, this one is different. It is a 1968 Dodge Power Wagon from the Arcola Volunteer Fire Department in Virginia. In 2020, they tried restoring it for a parade.
3/10
Ford F-150, But Different
The early-1990s model Ford F-150 is a classic. The body of a workhorse and the engine of a workhorse; but what happens when you turn the world on its head and make fellow members of the road nearly crash because your 1995 Ford F-150 is driving upside down? Well, you put it on the internet of course! Definitely one of the more odd trucks on this list.
2/10
Lamborghini LM002
The Lamborghini LM002 was an off-road sports utility vehicle produced from 1986 – 1993. Only 328 of these trucks were produced.
1/10
1942 FWD Co. Snow Plow
Ever thought you might like to own your own antique snow plow?
If so, this is the vehicle for you! This 1942 FWD Co. truck with three-tier line rotary blades (known as "Snowgo") cleared the streets of a Minnesota county's roads for nearly 50 years. Due to the expense of upkeep and outdated technology, it was auctioned off in 2013. Now that's a rare truck!
If you like these, you'll love these other 20 beautiful and rare classic trucks.